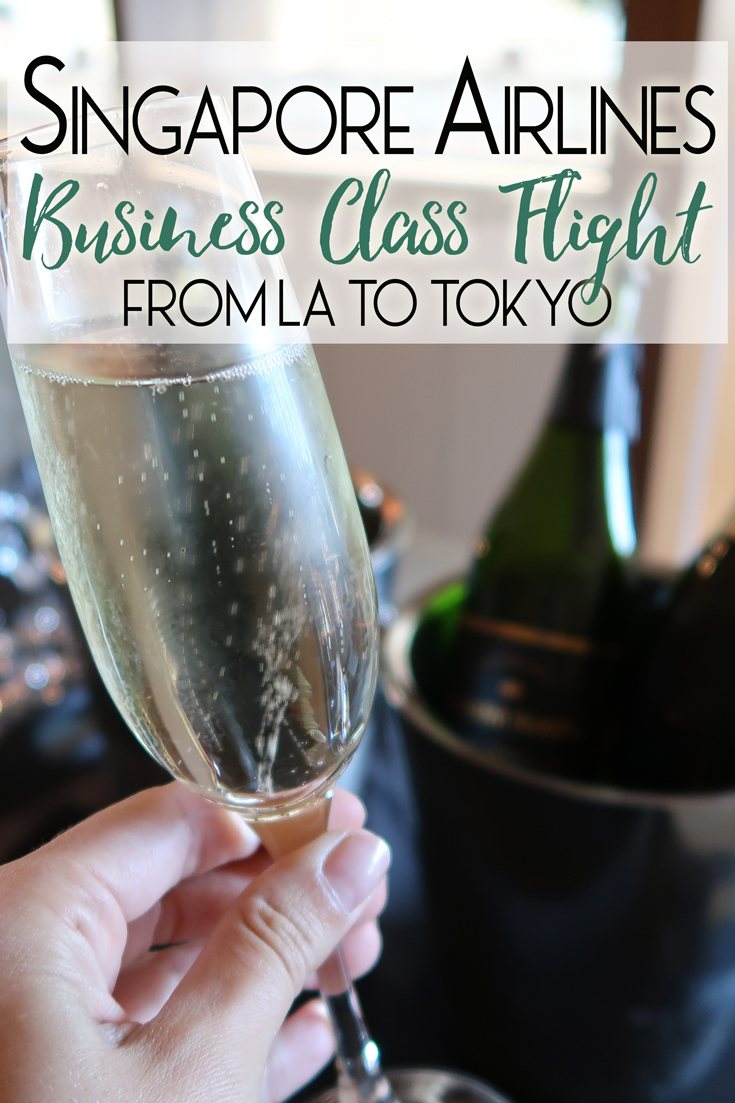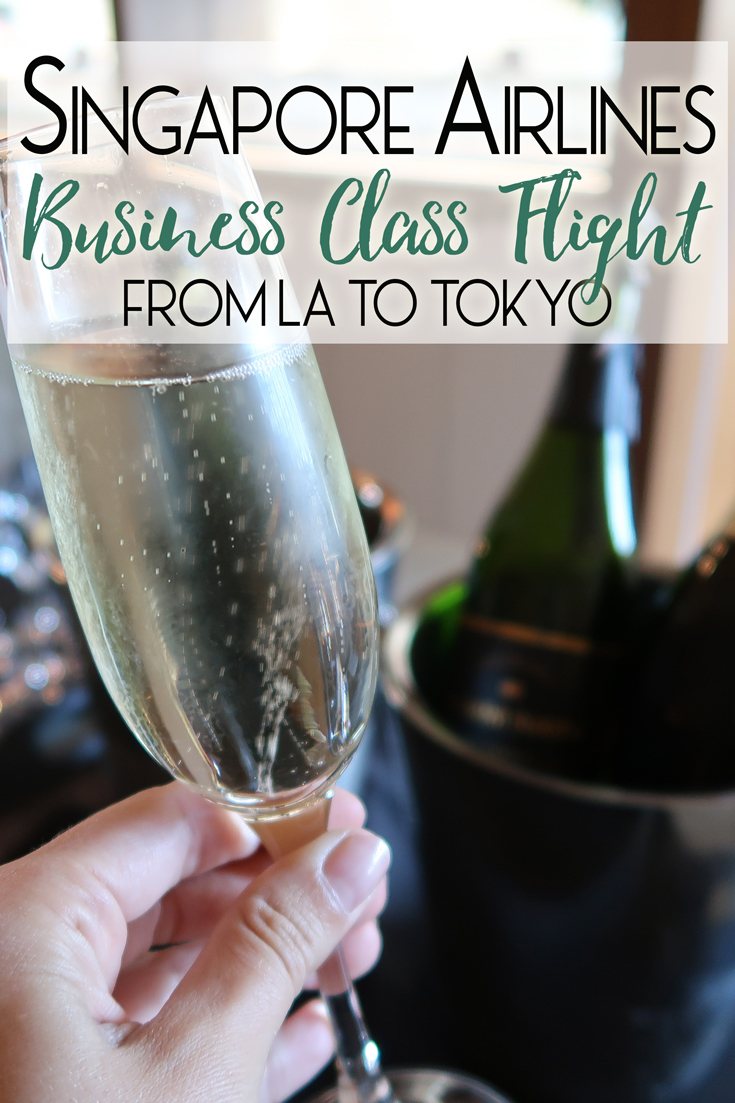 There's nothing like arriving at your destination feeling refreshed and ready to take on the world. Flying business class can totally transform your travel. My recent trip from Los Angeles to Tokyo was a dream.
The trip takes a whopping twelve hours (and that's if you're on a nonstop flight). When you are in transit for that long, it is essential to be able to get comfortable. For the sake of some extra room to spread out, I upgraded my latest adventure.
Here's my Singapore Airlines Business Class flight experience from LAX to Tokyo!

What to Expect
For the past twenty-two years, Singapore Airlines has been known for having the world's best business class. Having travelled business class on a few different airlines, I was looking forward to seeing how Singapore Airlines actually stacked up to the competition.
From the dedicated Singapore Airlines Business Class check-in counters and Business Class Lounge to the top-notch on-board service, these guys didn't disappoint.
With oversized seats, massive LCD screens, and five-star food, Singapore Airlines checks all the boxes.

Upon Boarding
The flight attendants are affectionately known as Singapore Girls. They are famous for their world-class charm and nonstop smiles. Having spent a ton of time in airplanes, I know that being a flight attendant is a tough job.
But the Singapore Airlines crew never lets it show. The attendants are consummate pros. They greet you with a smile, and even after a dozen hours in the air, they are still energetic.
After getting a first-class welcome, I got the chance to explore my seat and check out where I was going to be spending the day.

Amenities
One cool bonus of flying Singapore Airlines Business Class is that you've got direct access to the aisle. Forget about debating whether you are going to risk waking up your neighbor so you can get to the toilet! Wherever you sit, you have got a forward-facing seat right next to the aisle.
On such a long flight, this is a major perk.
Unlike other airlines, Singapore doesn't offer personal amenity kits in business class. This was definitely a first for me. However, they offer nearly everything you'd find in a typical amenity kit a la carte — toothbrushes and shaving kits in the restrooms, you just have to ask the flight attendants for eye masks, socks and slippers if needed. Not a big deal and definitely results in less waste!
On all long-haul flights, I come prepared either way! I always pack compression socks, a face mask sheet, Evian facial mist, a hydrating lip balm and facial serum. Staying hydrated is SO important!

Seating
Singapore Airlines Business Class has the biggest airplane seats I've ever seen in my life. In fact, they are officially the widest business class seats in the world. These ultraluxe, Scottish leather armchairs transform from oversized seats into an impressive seventy-eight-inch, fully flat bed.
Singapore Airlines has been flaunting its new seat positions: the Lazy Z and the Sundecks. You can chill with your feet up like you are poolside or have your weight totally centered and balanced, La-Z-Boy style.
These lush seats have got a side console that sits above the armrest so you can keep your laptop handy and connected to eXport, HDMI, and USB ports.

Entertainment
With more than 1,000 movies, television shows, music, and games, KrisWorld will ensure that you don't run out of things to do. Get the free SingaporeAir mobile app before you go.
If you are a multitasker, this app is a dream.
You can watch a movie on your seat monitor and keep browsing for other options on the app. With a 15.4-inch LCD screen and a comfy seat to enjoy, you'll feel more like you are vegging out at home than sitting in a plane.

Food and Drink
With top chefs from all over the planet, Singapore Airlines Business Class offers food and beverages above and beyond your average airline food. With seasonal ingredients and amazing fusions, this is a meal you'll actually look forward to chowing down on.
I'll be honest, I wasn't that impressed with the food. For being the "top" business class airline, I did expect the food to blog me away and I was left a bit uninspired.
However, they do have the Book the Cook feature which I didn't take advantage of and could have made all the difference. Reserve your seared Chilean bass, peppered fillet mignon, fresh pasta, delicious stir fry, or whatever you are into, and have it hot and fresh when you arrive.
HELPFUL TIP: If you have been looking to get a travel reward credit card, I recommend applying for one before a big trip or purchase. Some of the biggest benefits are earning points to use for free flights and hotels. Plus, many cards offer additional points when making travel-related purchases. Some cards also offer travel protection when you pay for a trip with the card.
My personal favorite is the Chase Sapphire Reserve (for frequent travelers) or the Chase Sapphire Preferred (if you're just starting out)! Check out my favorite travel reward credit cards!