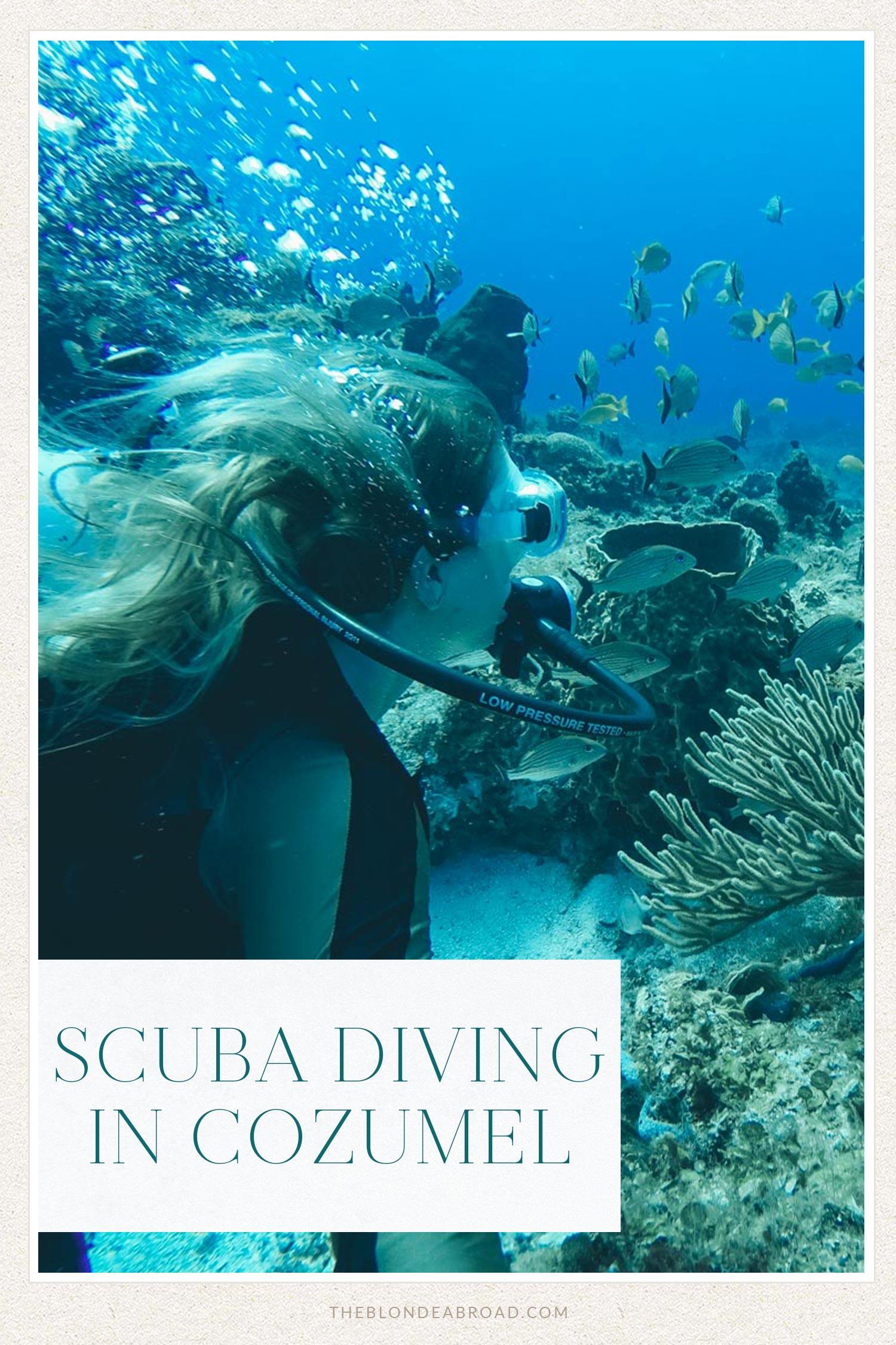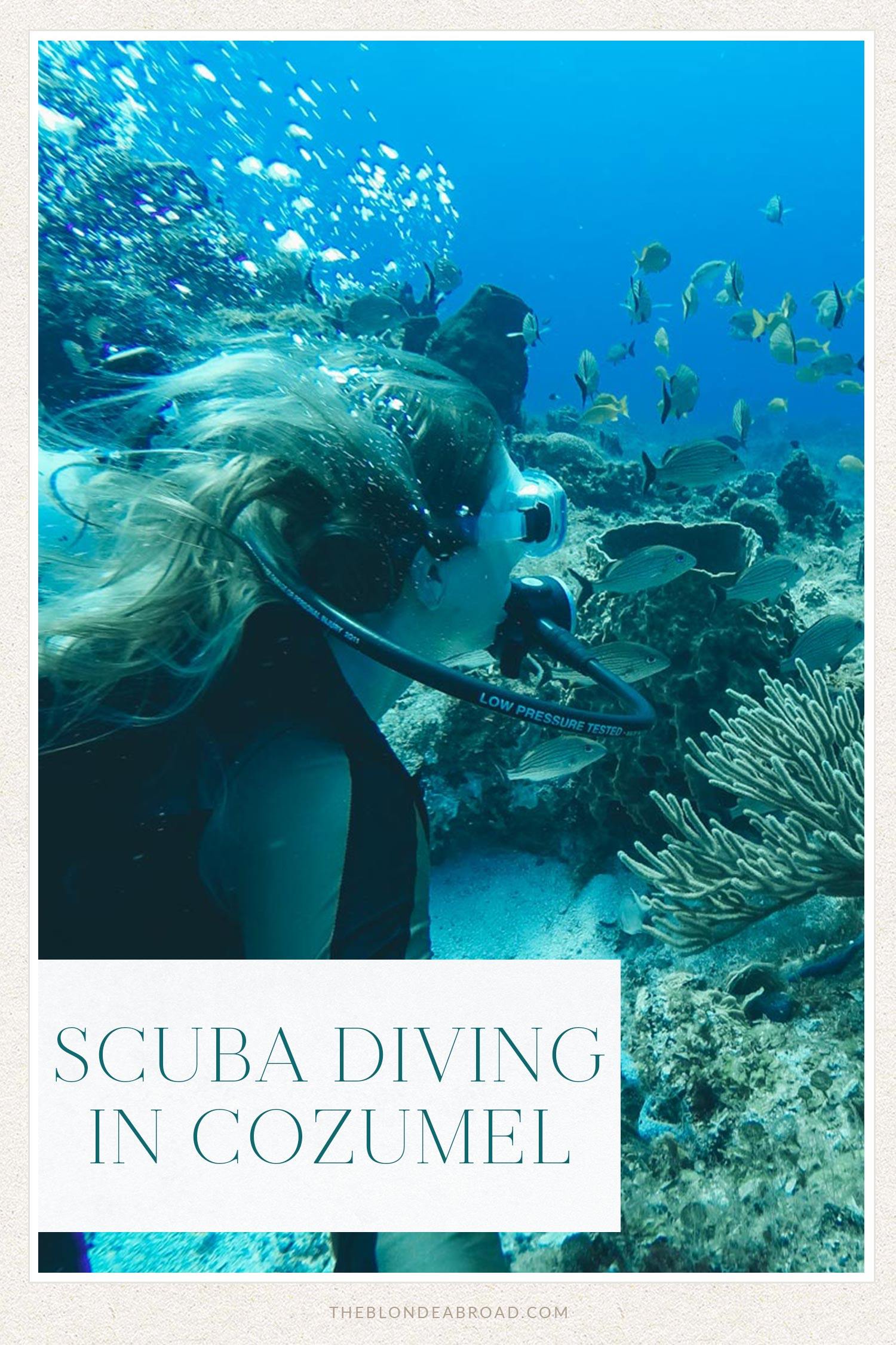 Cozumel is a beautiful little island located off the coast of Playa Del Carmen and is well-known for its warm water, protected reefs, wall dives, and drift dives. With an array of sea life and a breathtaking reef system, it's a scuba diver's dream.
While planning my trip to the Yucatan Peninsula, I knew I couldn't miss an afternoon "unda da sea" in Cozumel!
I discovered the ScubaTony Cozumel when searching for the best scuba center in Cozumel and planned my trip to the island from Playa del Carmen. It was a short ferry ride over to the beautiful island of Cozumel where I arrived at white sanded beaches and sky-high palm trees.
I caught a cab to the dive center, hopped the Scubatony boat and we made our way out for our dive!
I've dove around the world, including Bocas del Toro, the Komodo Islands, the Red Sea, and The Great Barrier Reef, but Cozumel was my first drift dive!  On my dive, I dropped below the surface into what felt like an underwater river. The current caught me and it gently led me through an underwater playground.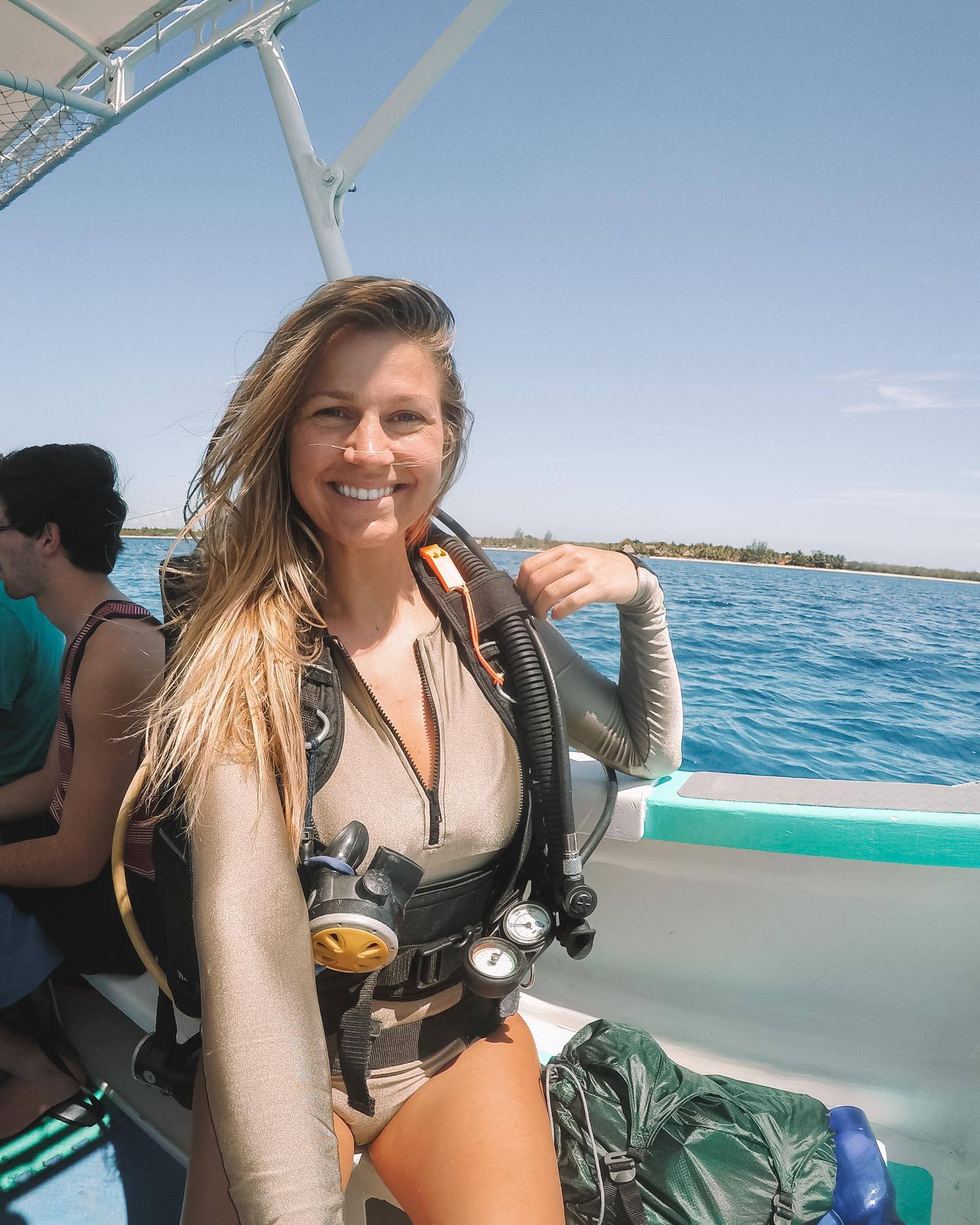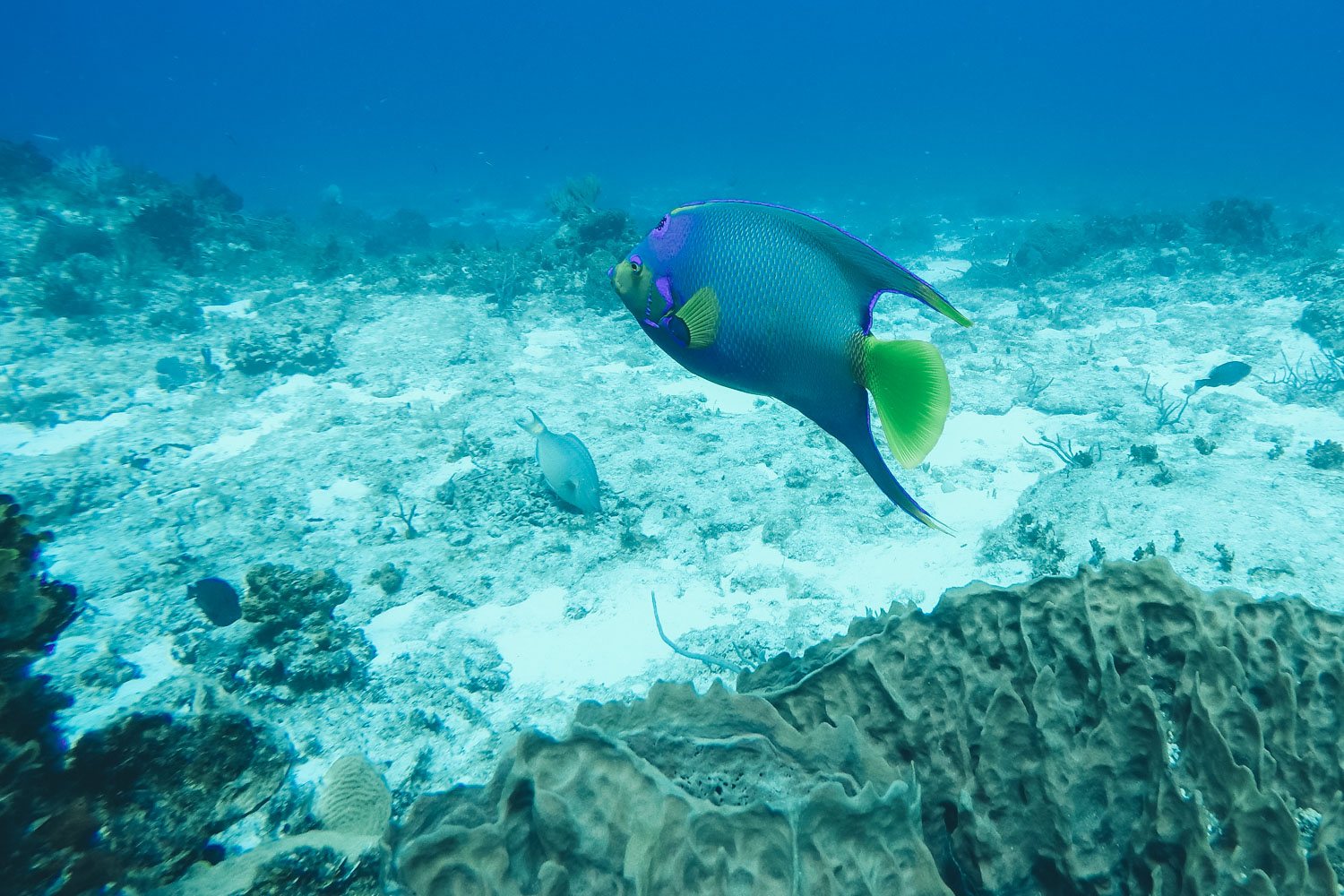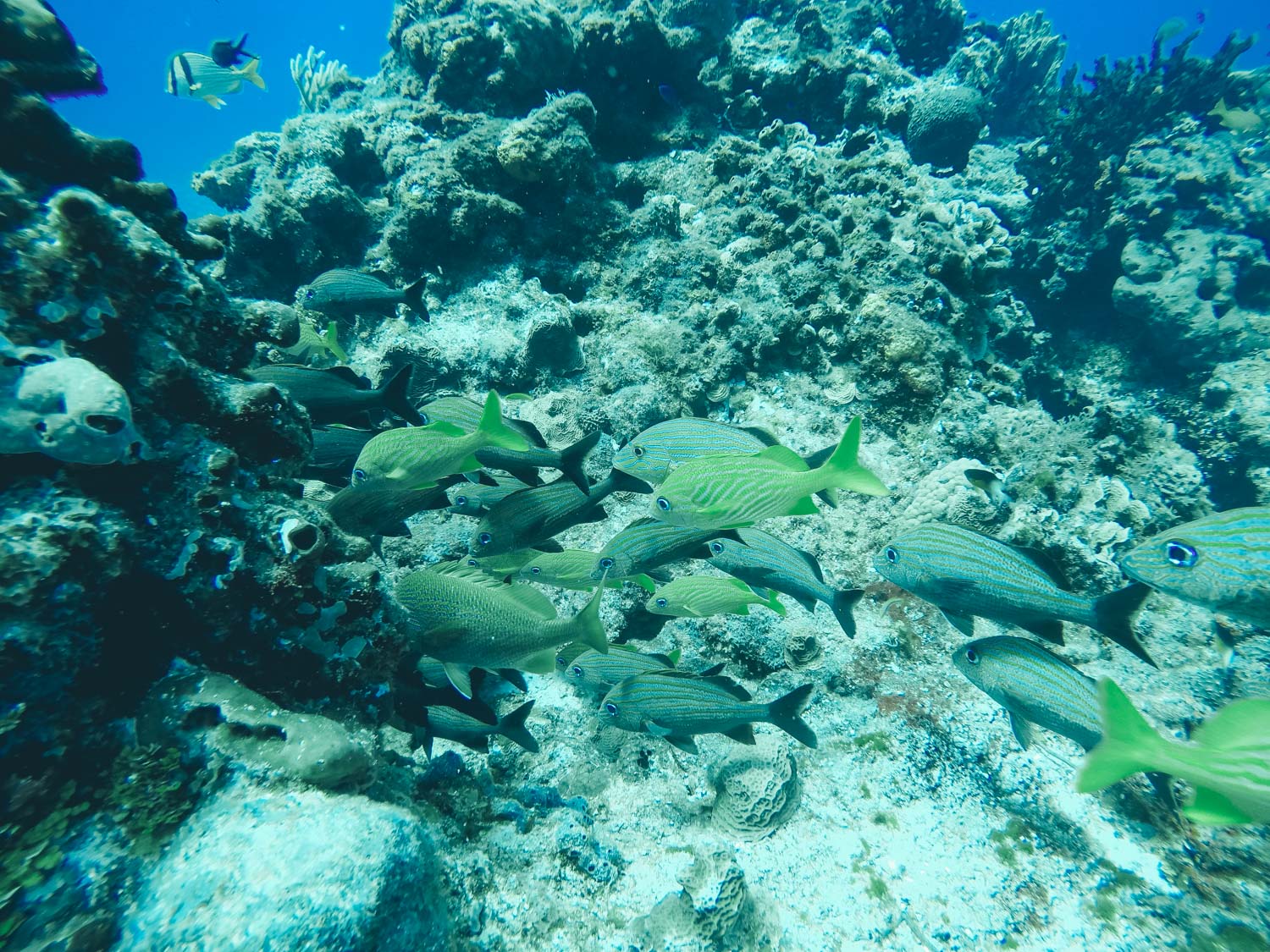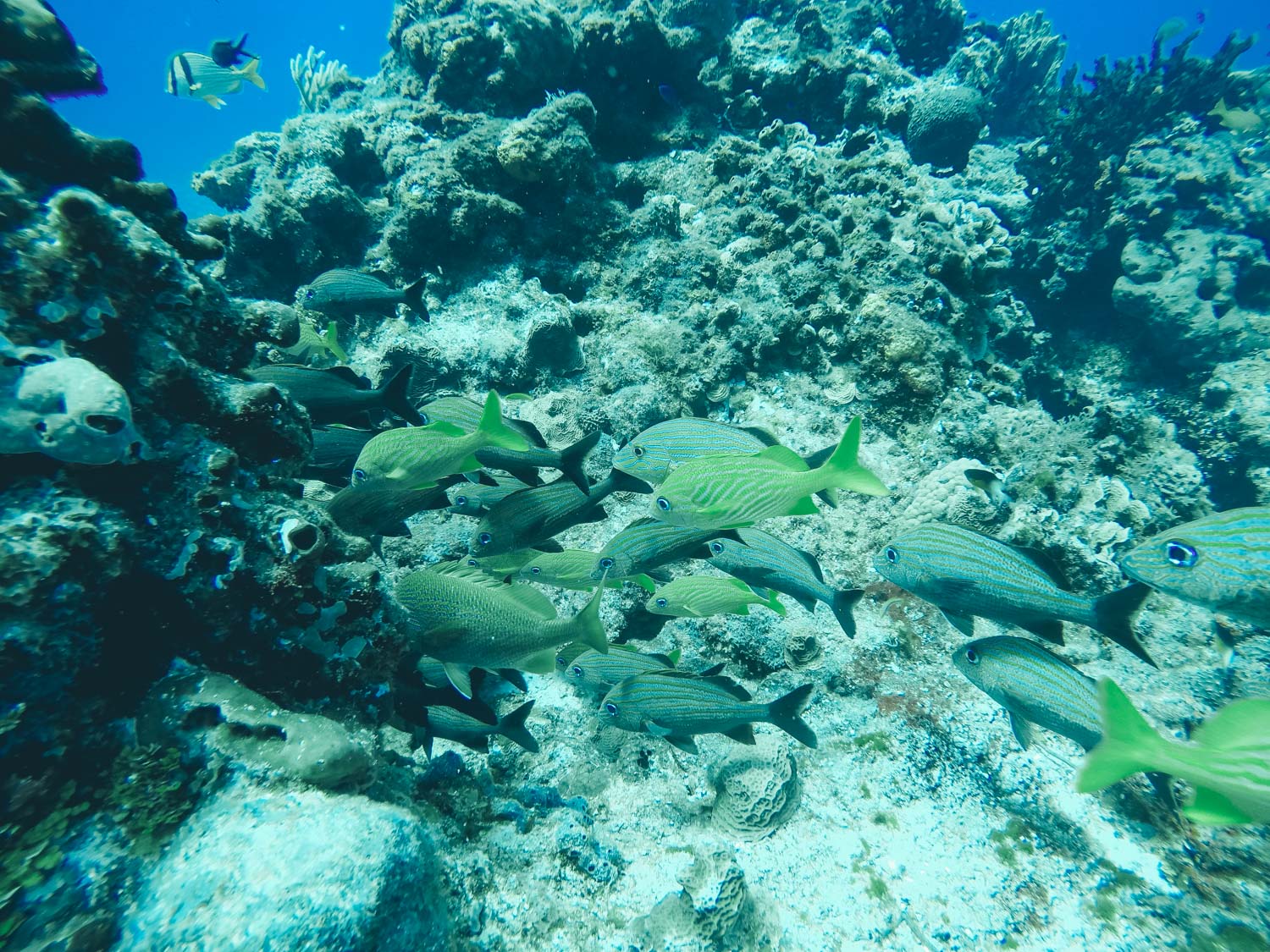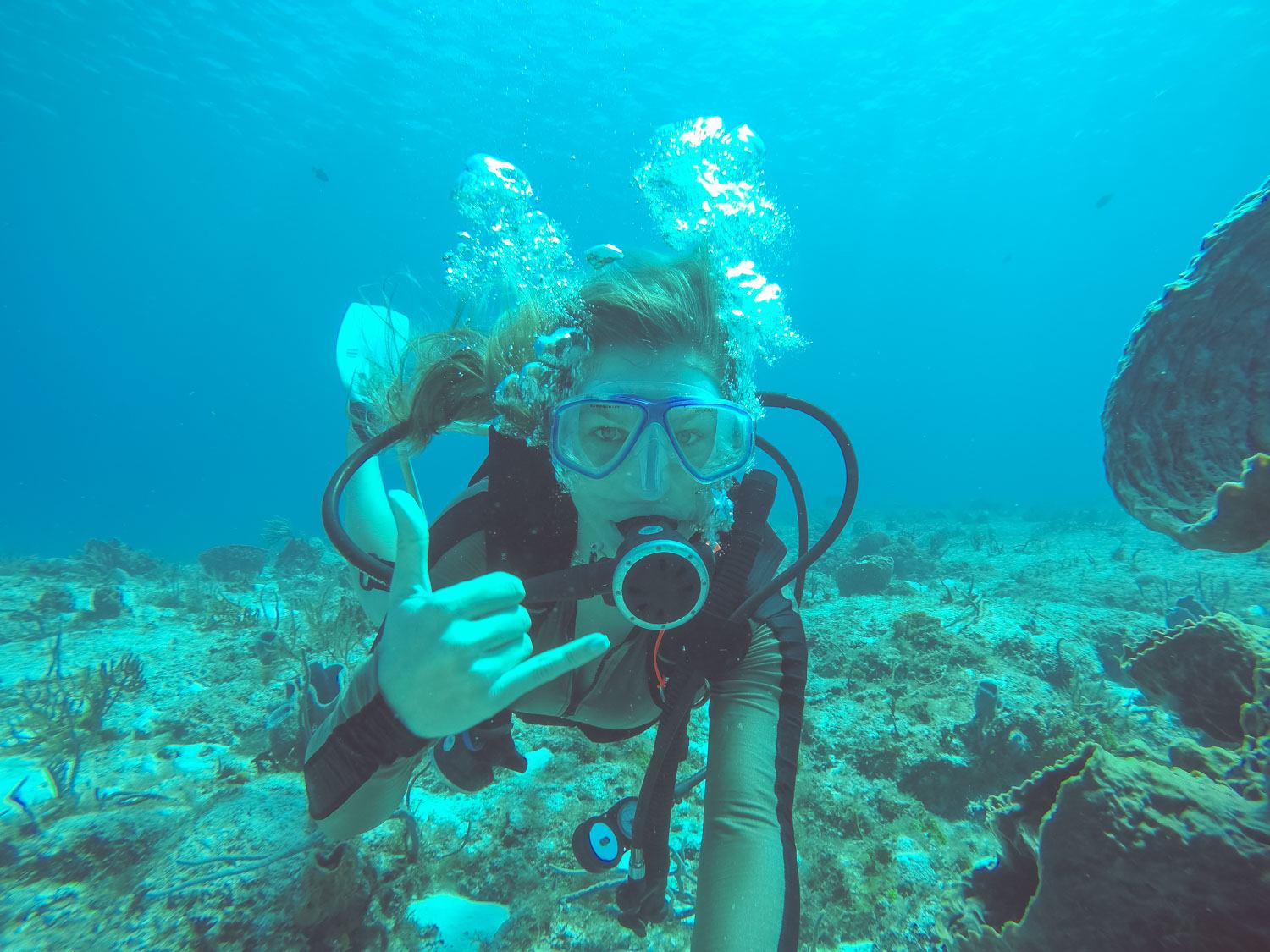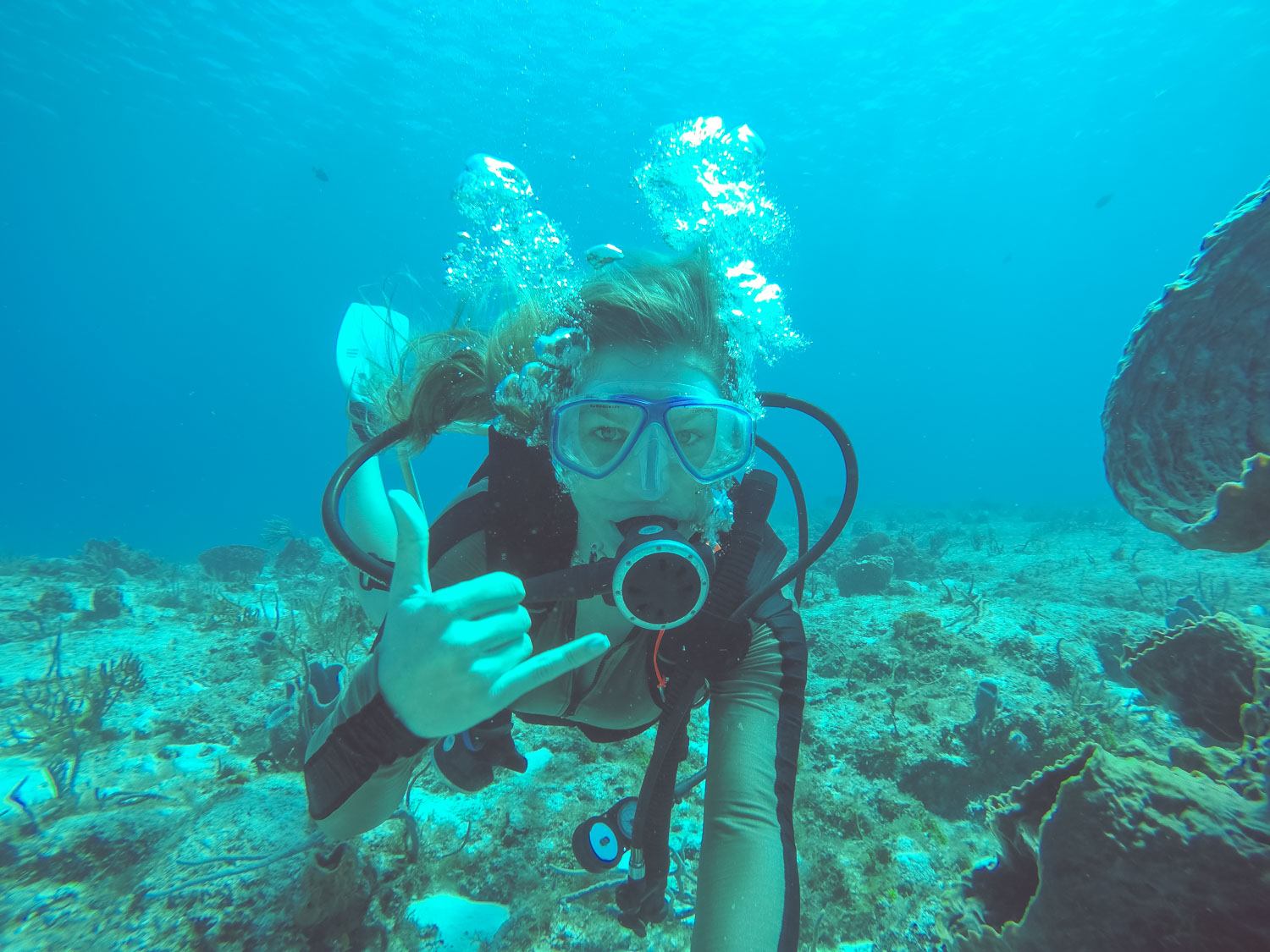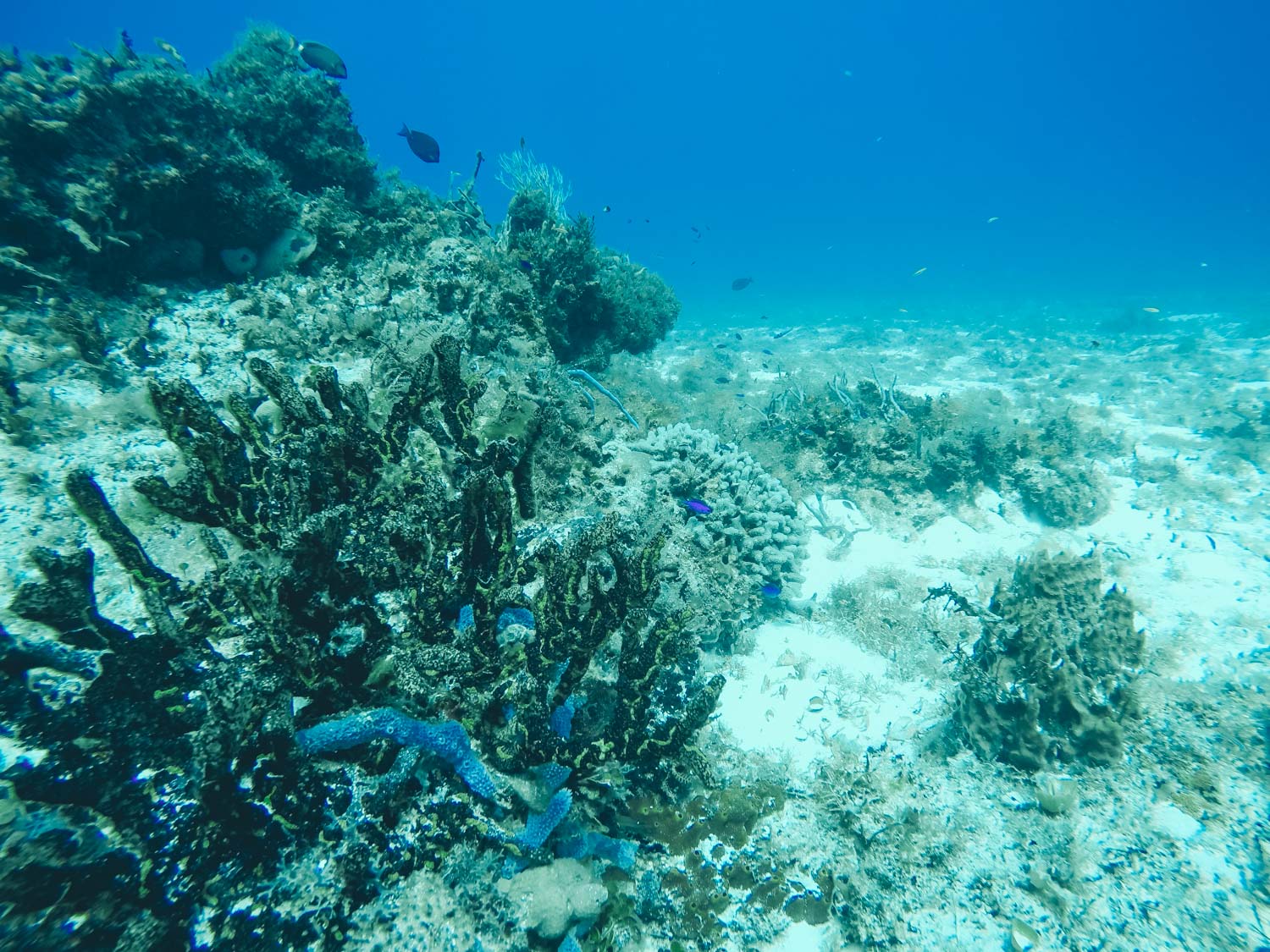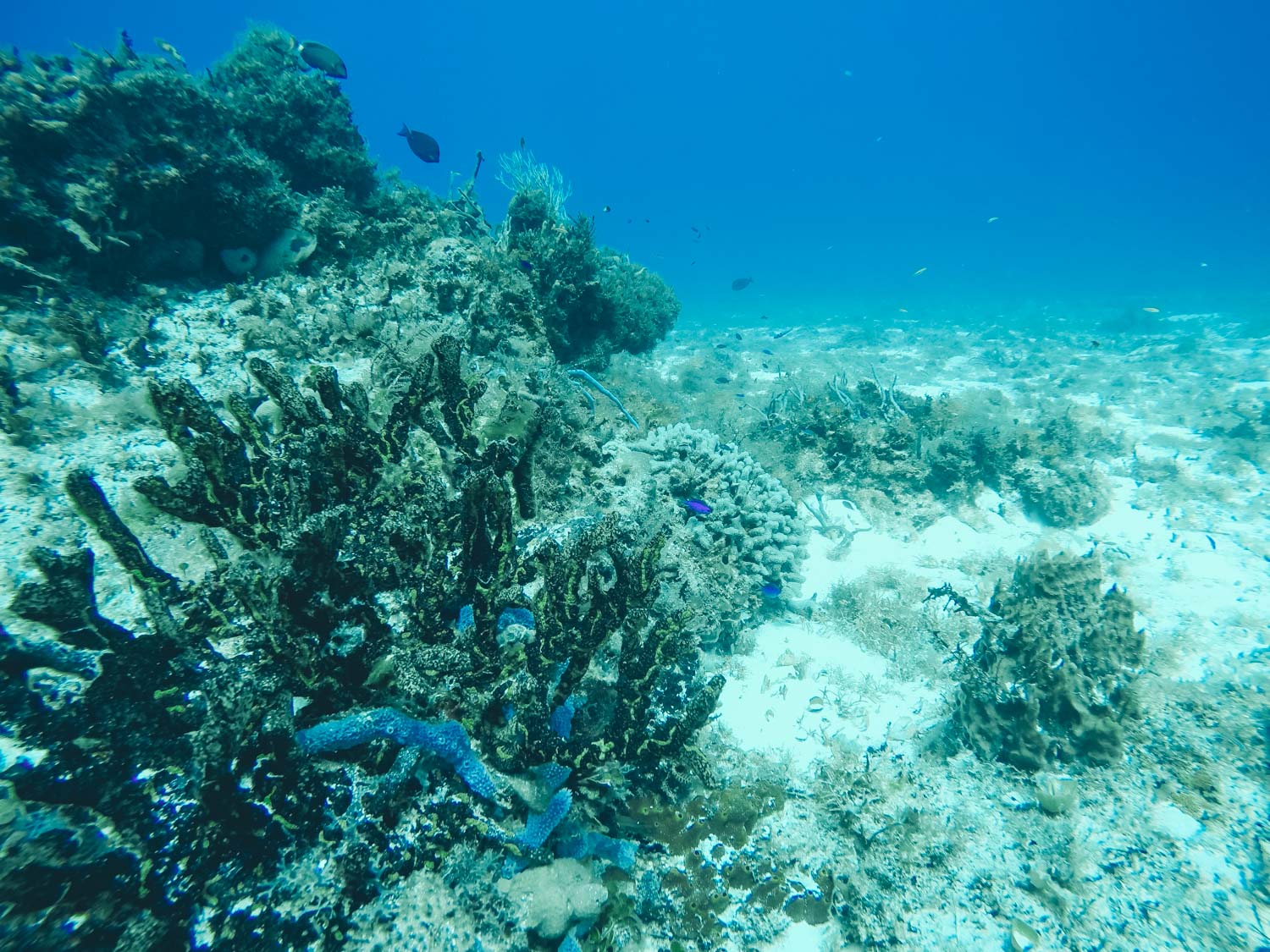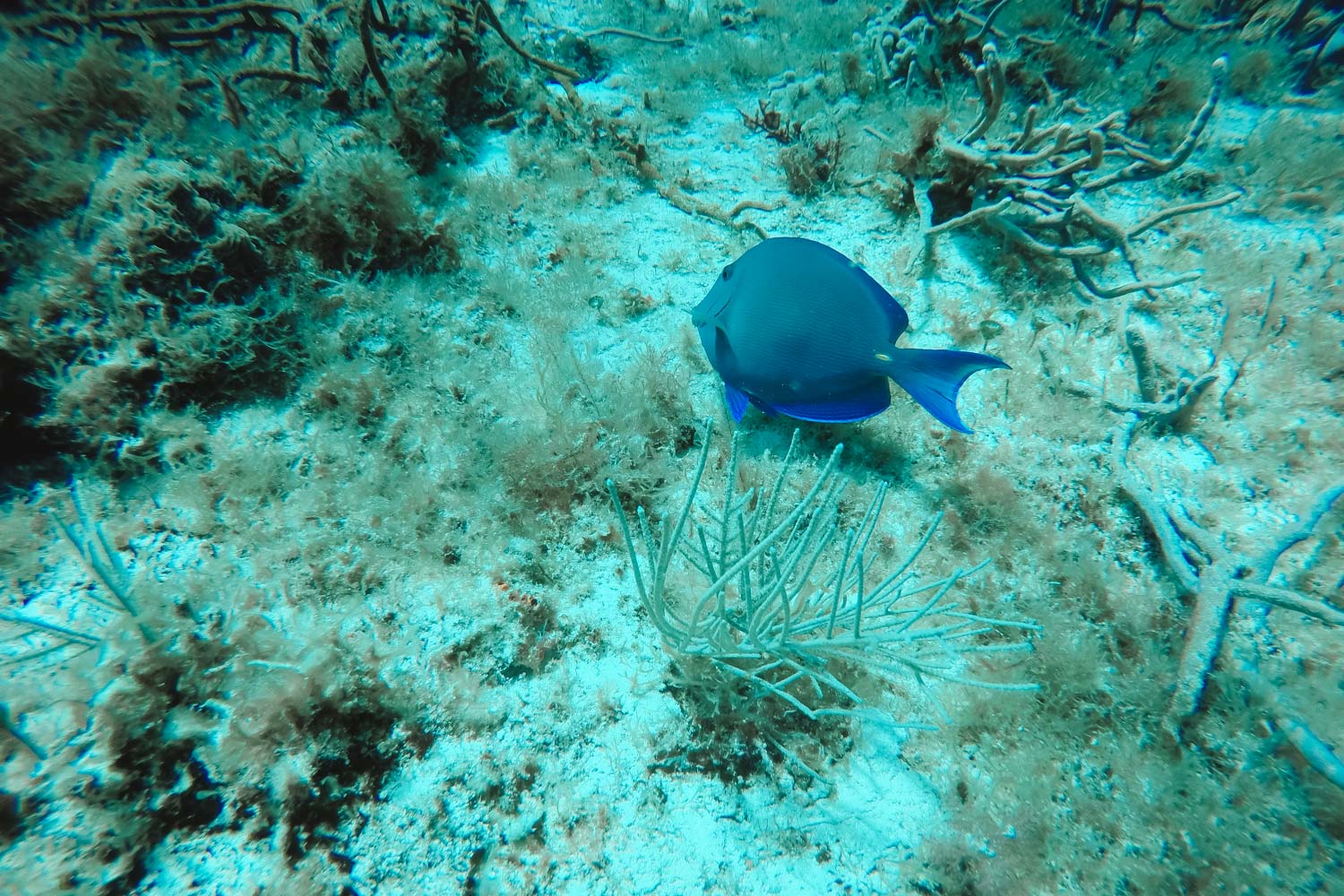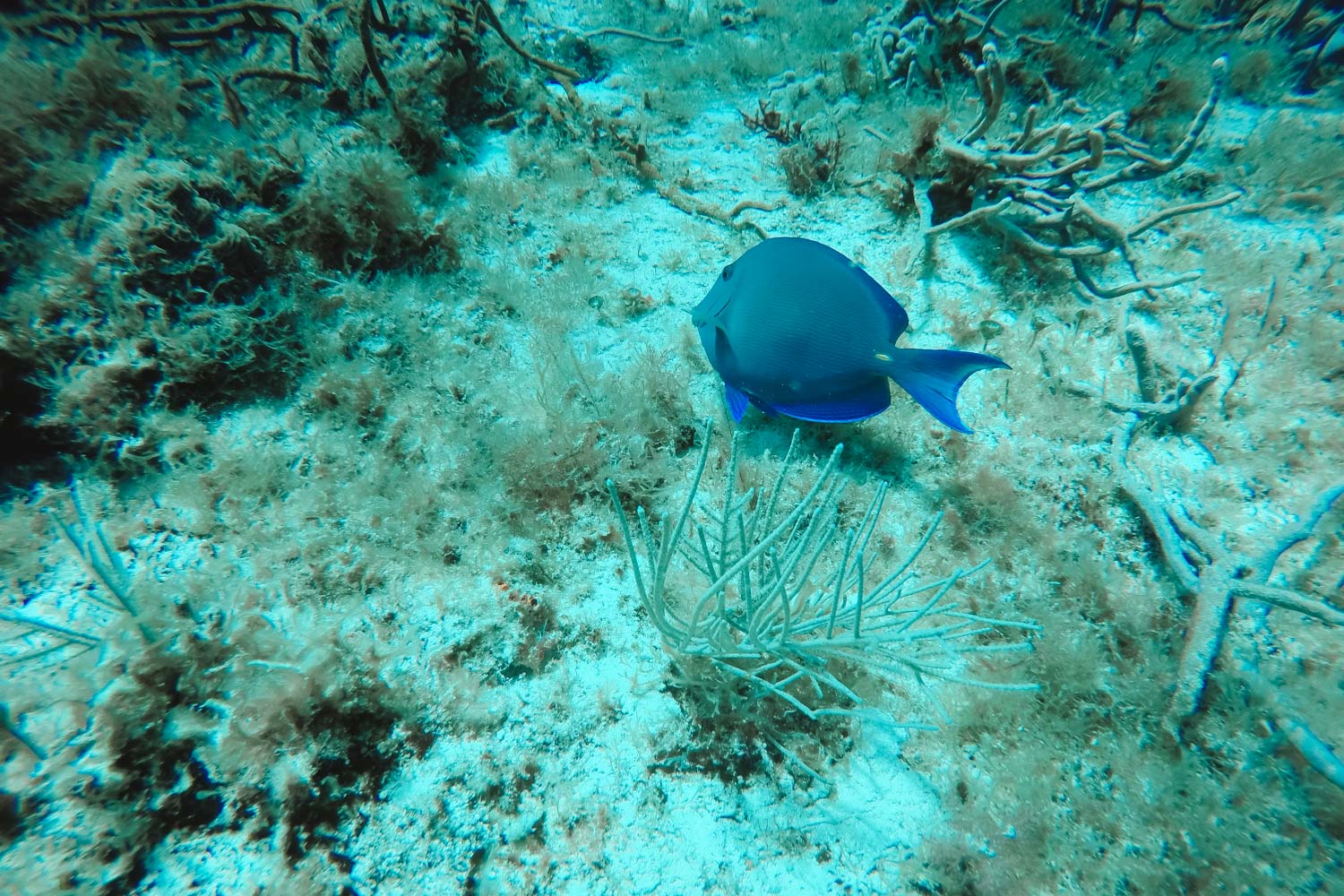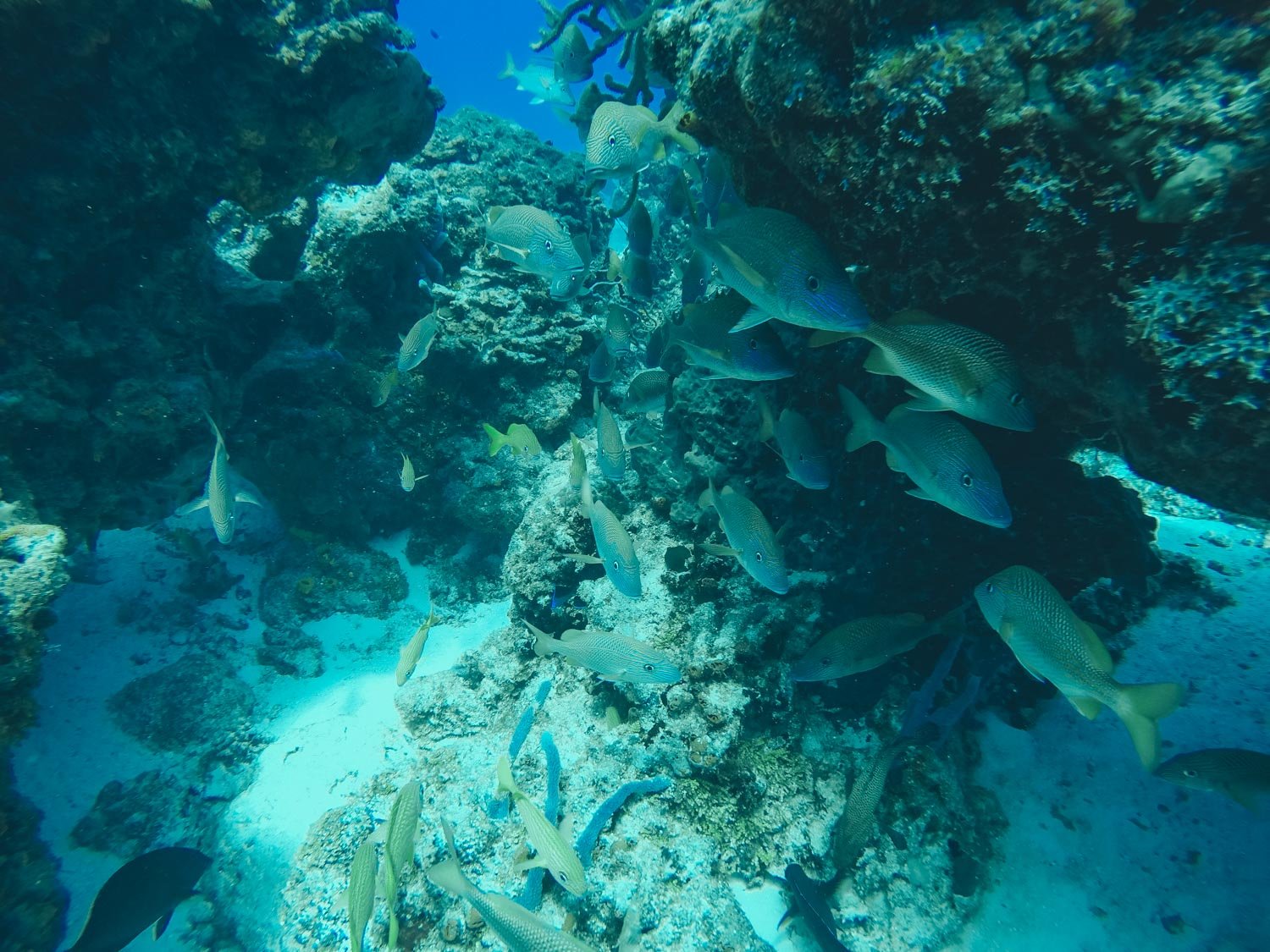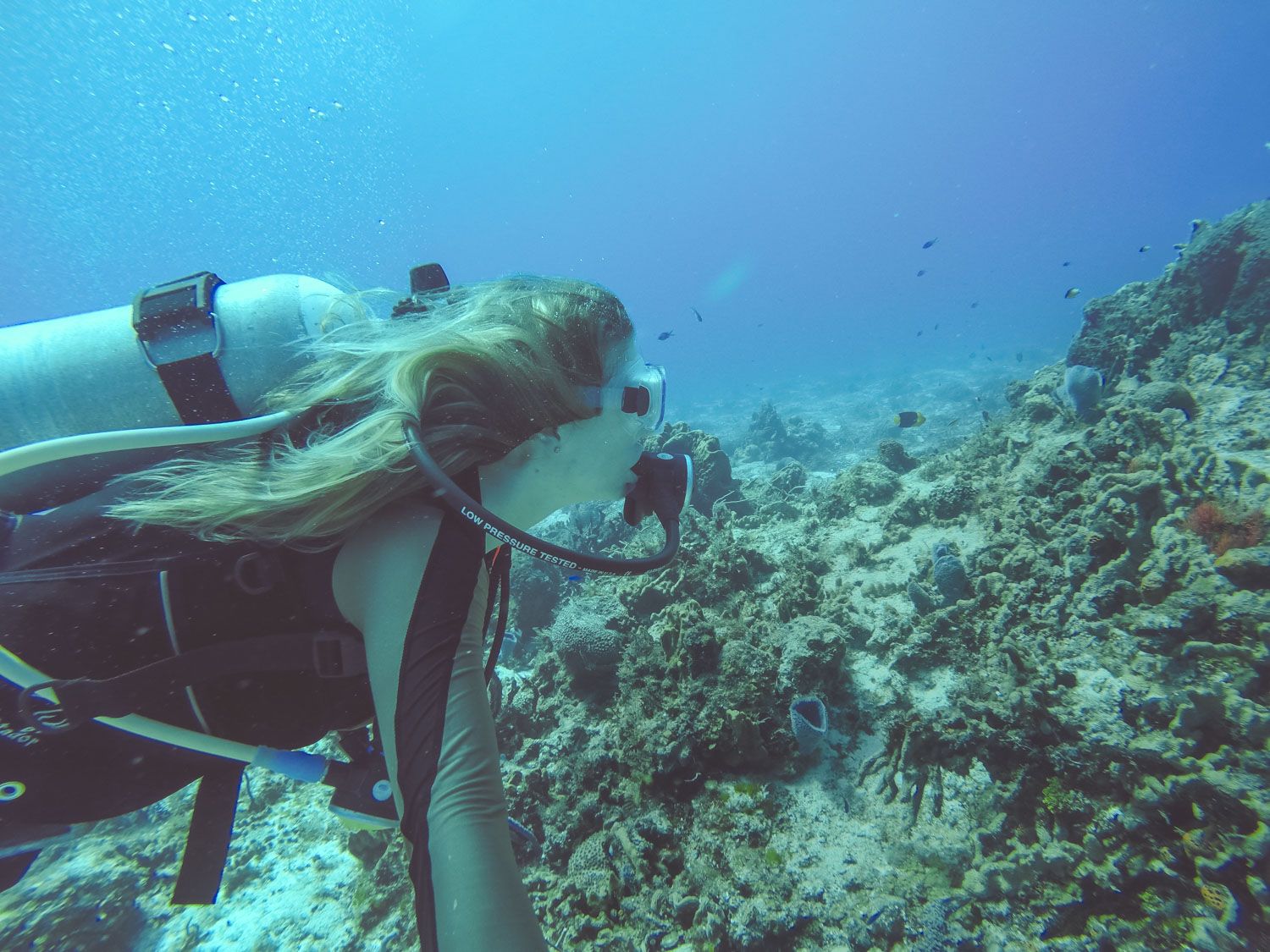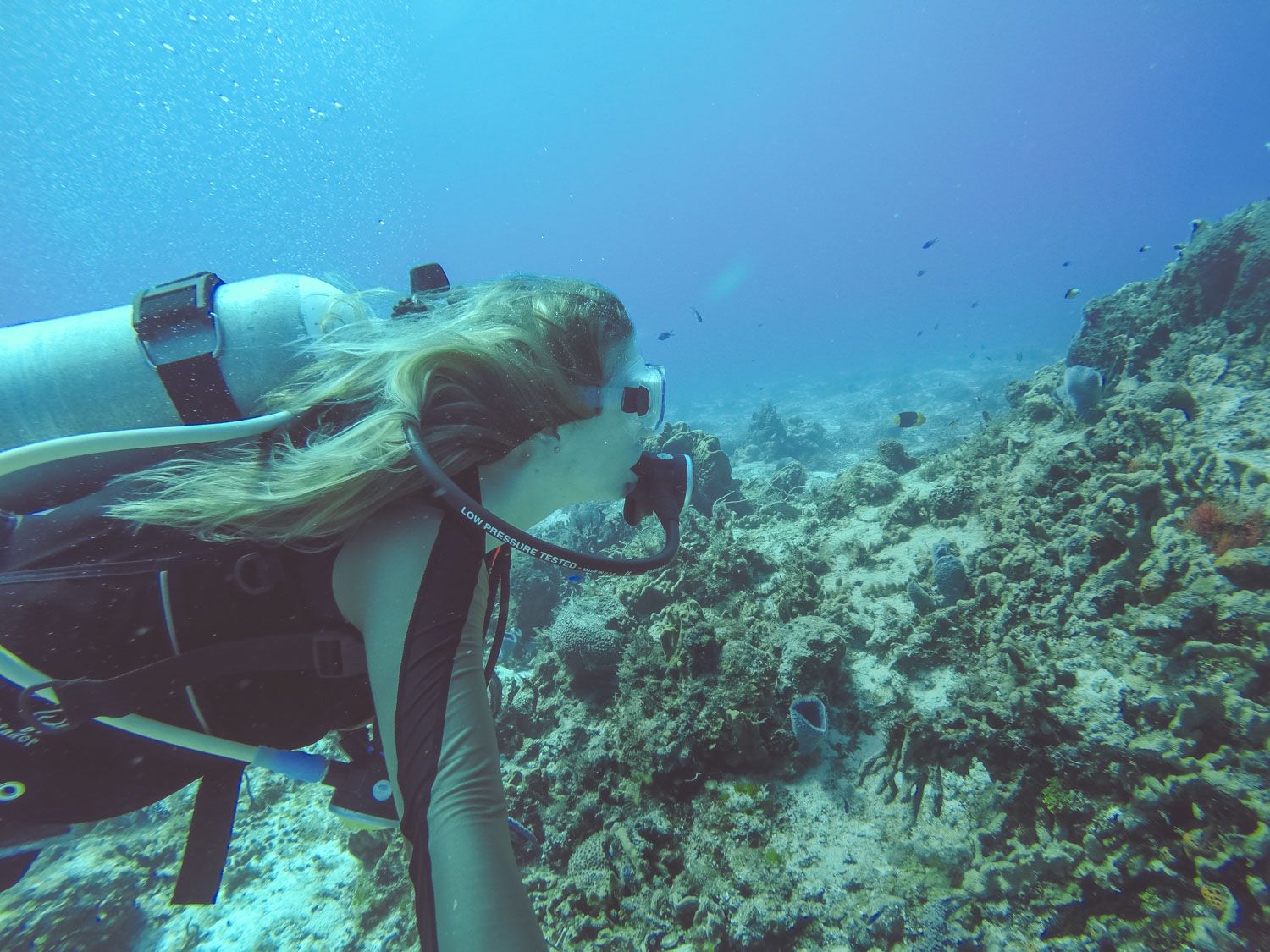 The experience was absolutely incredible!
On my two-tank dive, I encountered countless colorful fish, an Eagle ray, a HUGE Moray eel, and about 15 lobsters. It was so beautiful!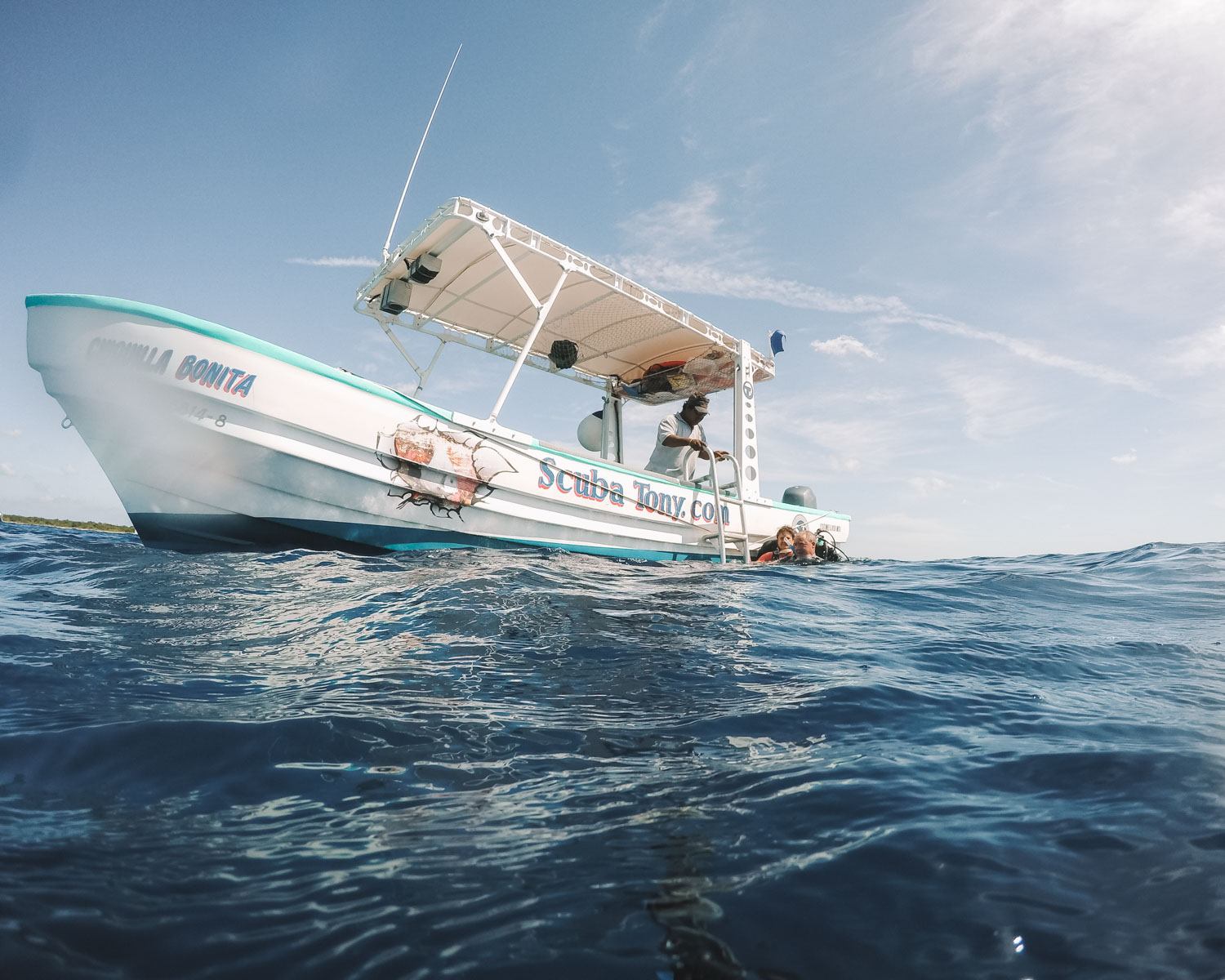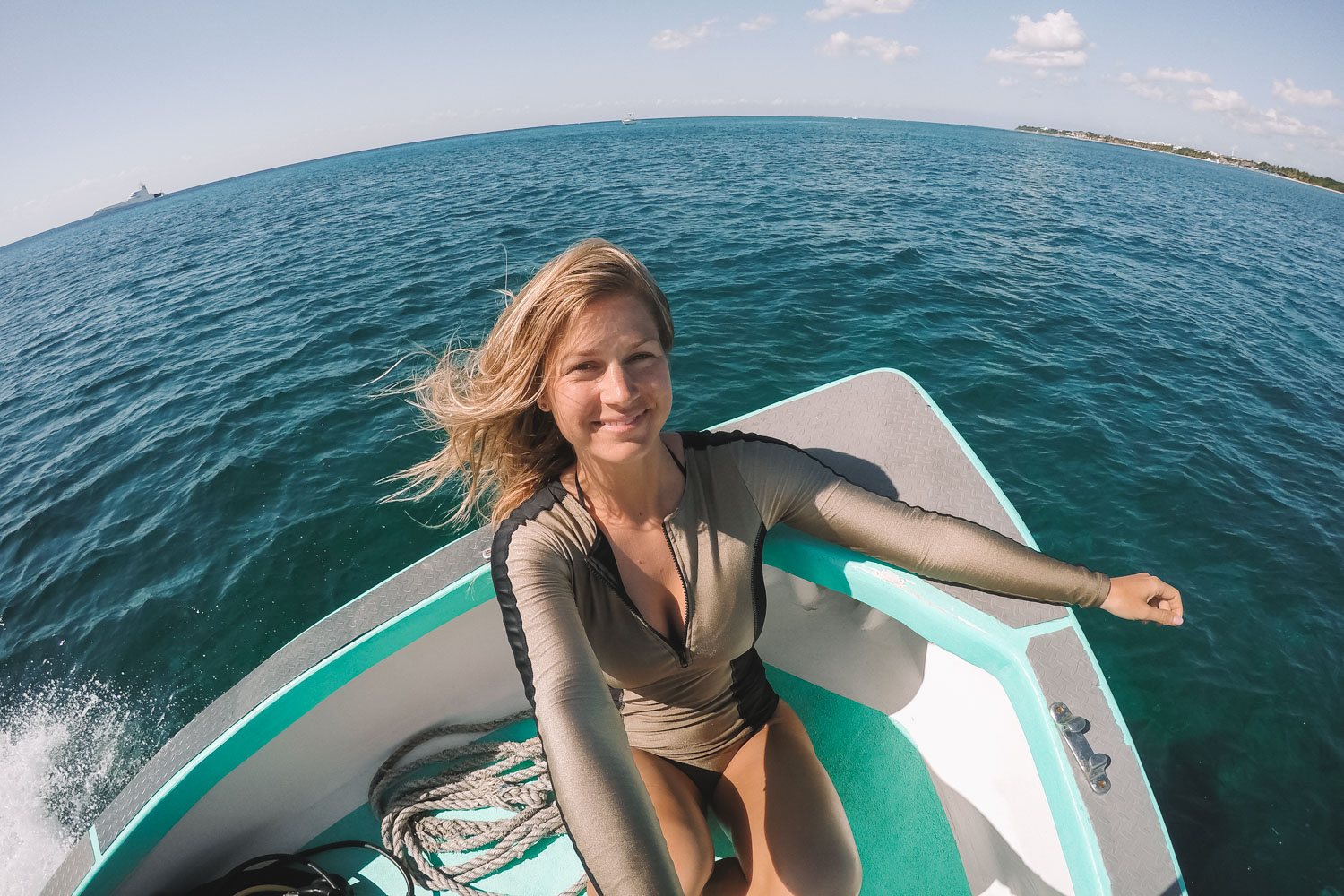 I want to mention that from November to March, large bull shark females arrive in the Playa del Carmen and Cozumel in order to breed so that's an awesome time to visit! The island of Cozumel is also great for a diving trip—it has good places to eat and drink, warm water, friendly locals, and white sandy beaches.
If you're planning on heading to Mexico's Yucatan Peninsula, don't miss scuba diving in Cozumel with Scubatony!

More Information
Dive: 2-Tank Dive
Company: ScubaTony Cozumel
Cost: $90 USD

Special thanks to Scubatony for having me as a guest and introducing me to drift diving. As always, the content & opinions expressed here are entirely my own.