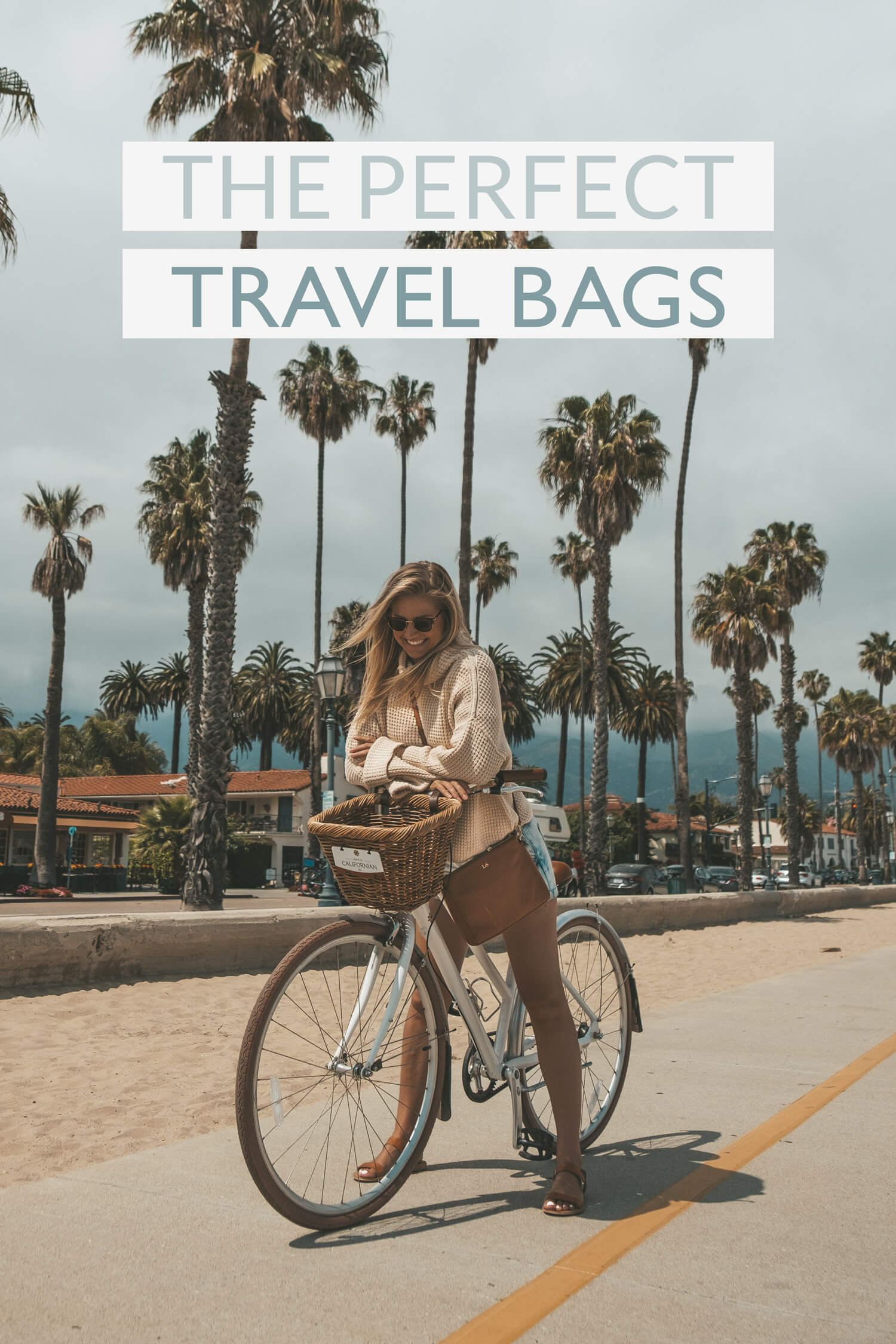 Over the past six years, I've tried out a lot of camera bags, crossbody bags, totes and weekenders along my travels, and a lot of those didn't stand up to constant travel and heavy use. But, if you've followed my adventures, you'll know that there are a few bags I've been rocking consistently over the past few years– and those are my Lo & Sons bags!
I ALWAYS pack the Lo & Sons Claremont (yes, I have it in a few colors) because it is my go-to day bag and a high-quality leather camera bag all in one. If I'm going away for the weekend, I take my Catalina Deluxe Weekender bag because it fits everything I need for a getaway; and I rock the Pearl Crossbody on days when I'm leaving my camera at home, which can also double as a clutch for a night out.
I just finished my most recent California coast road trip last month, and I took all my favorite travel bags along.
Check out my favorite travel bags + road trip packing inspiration below!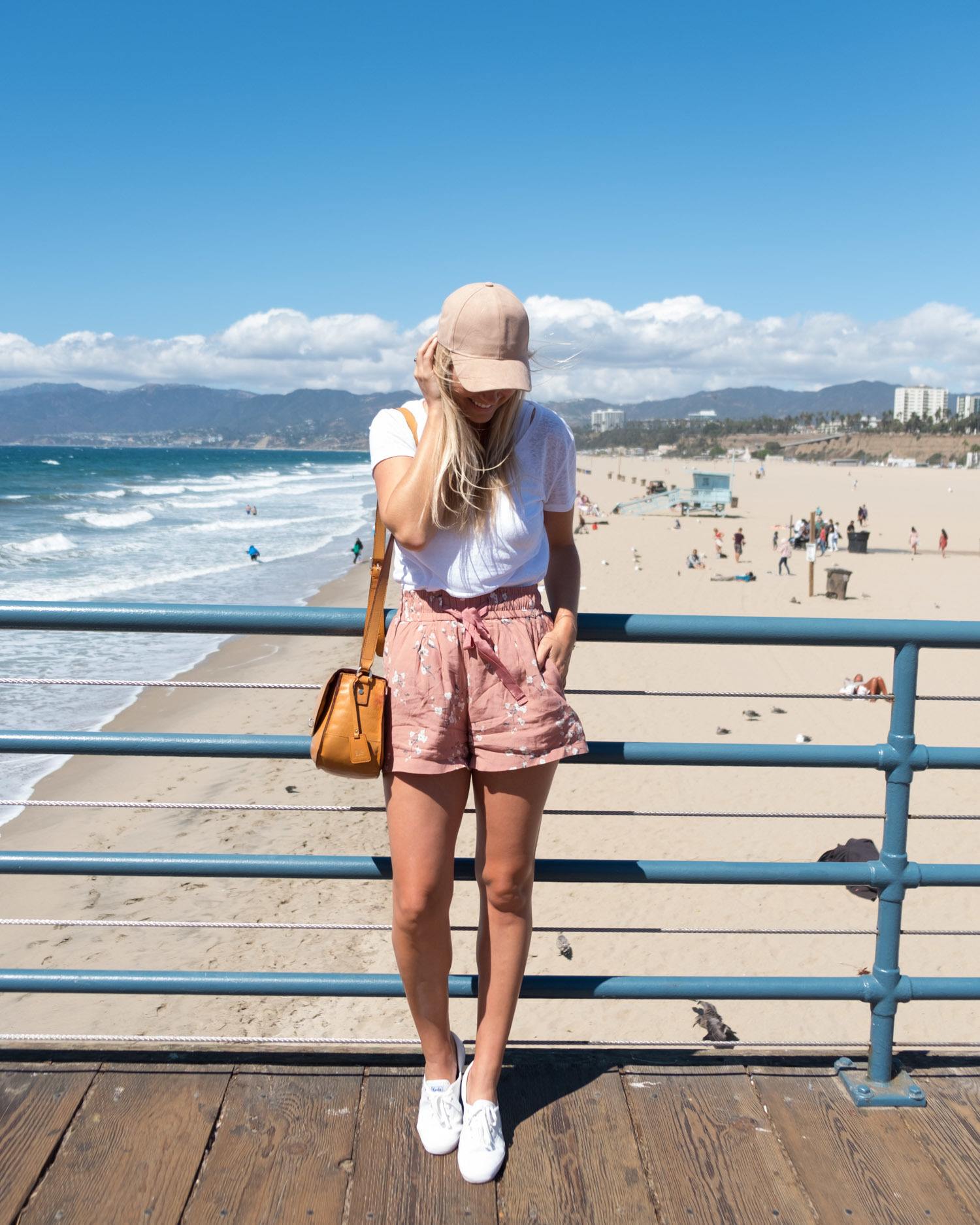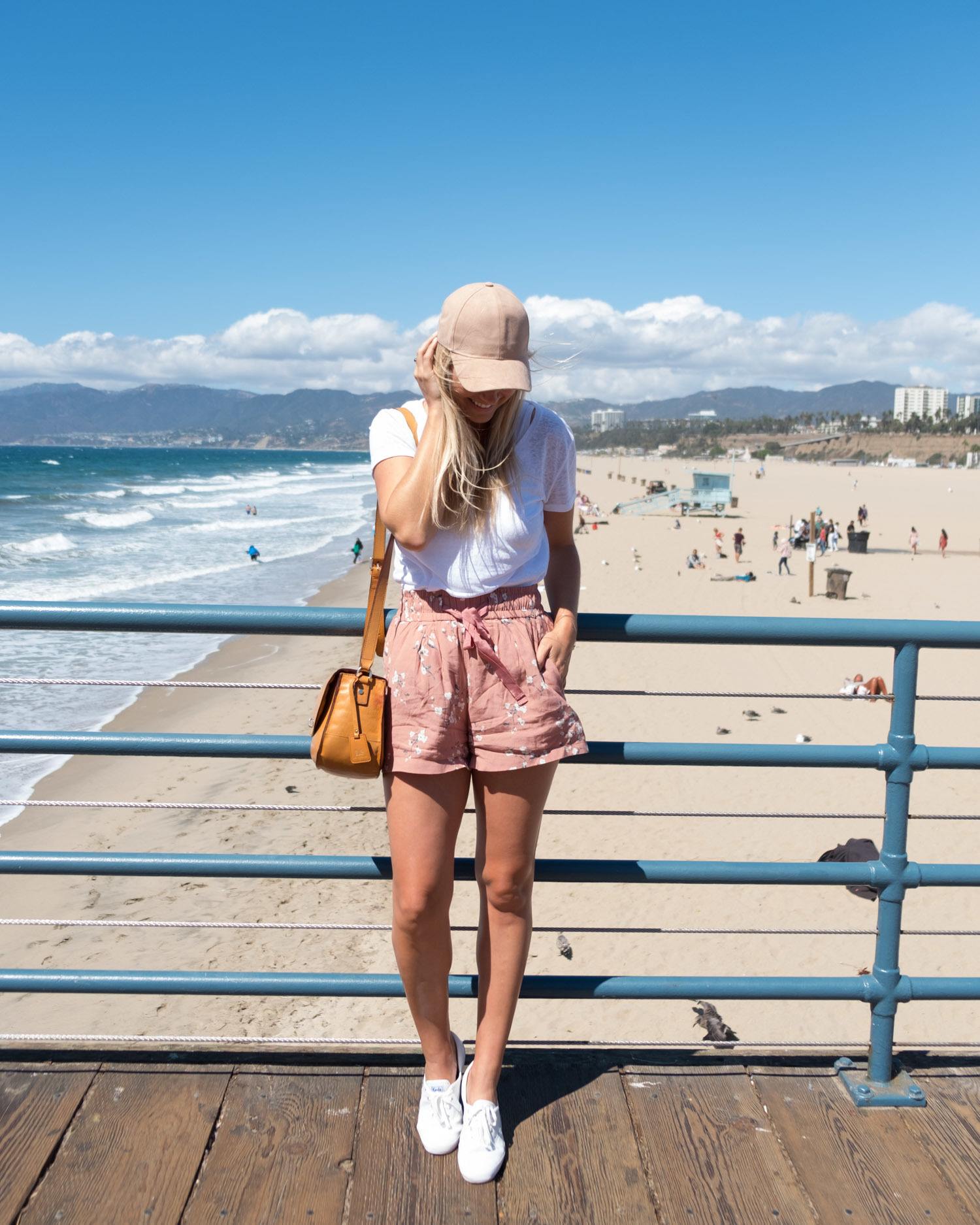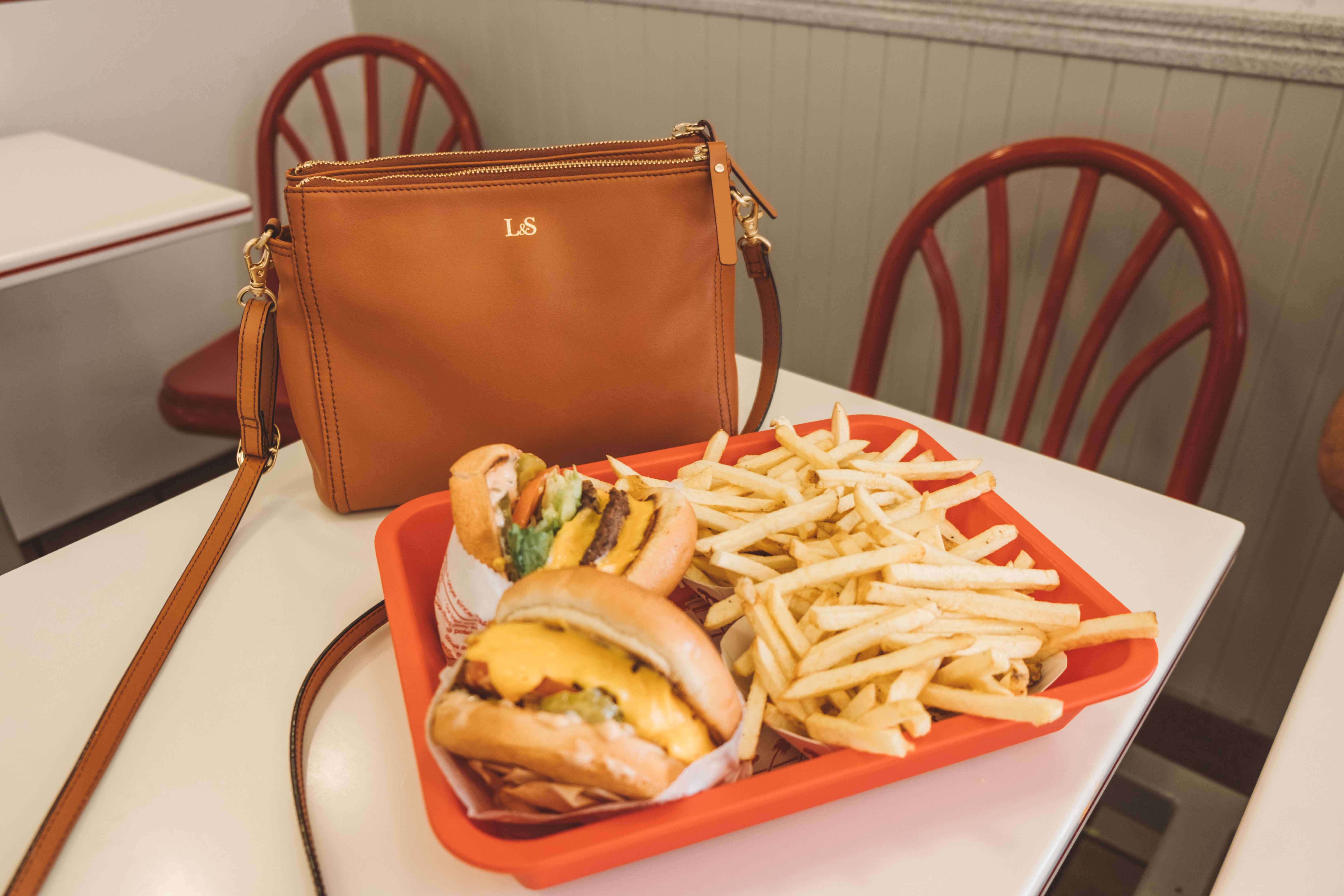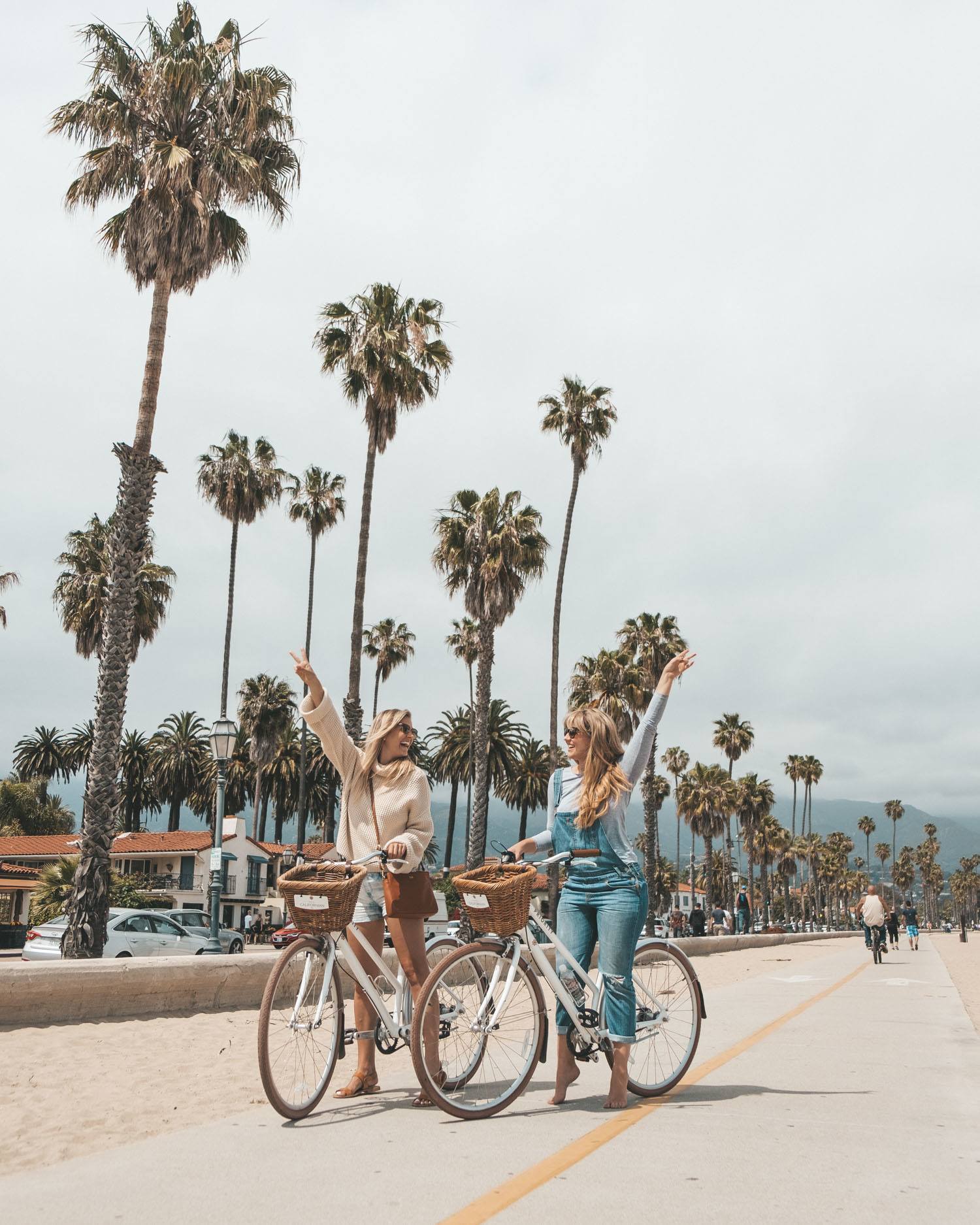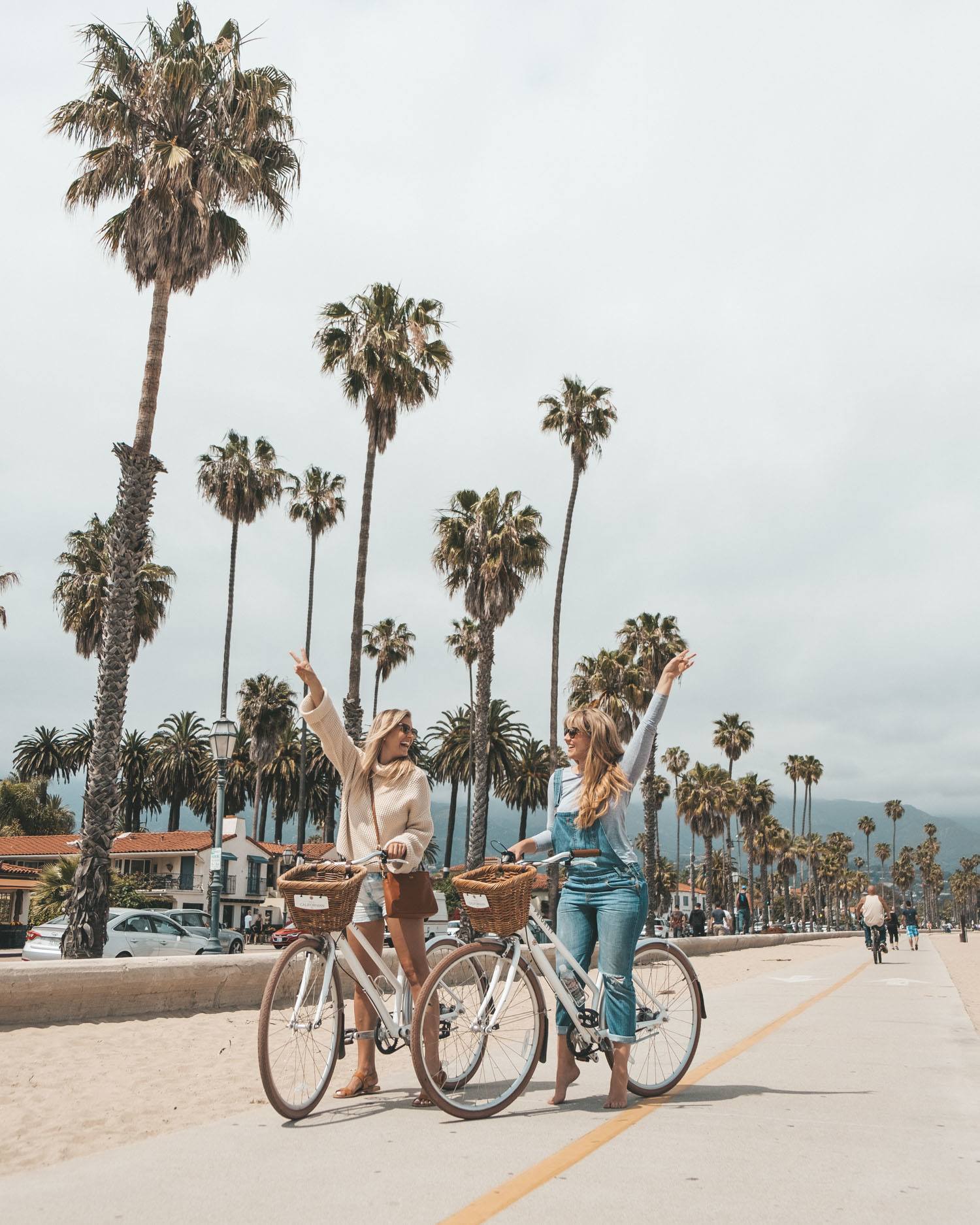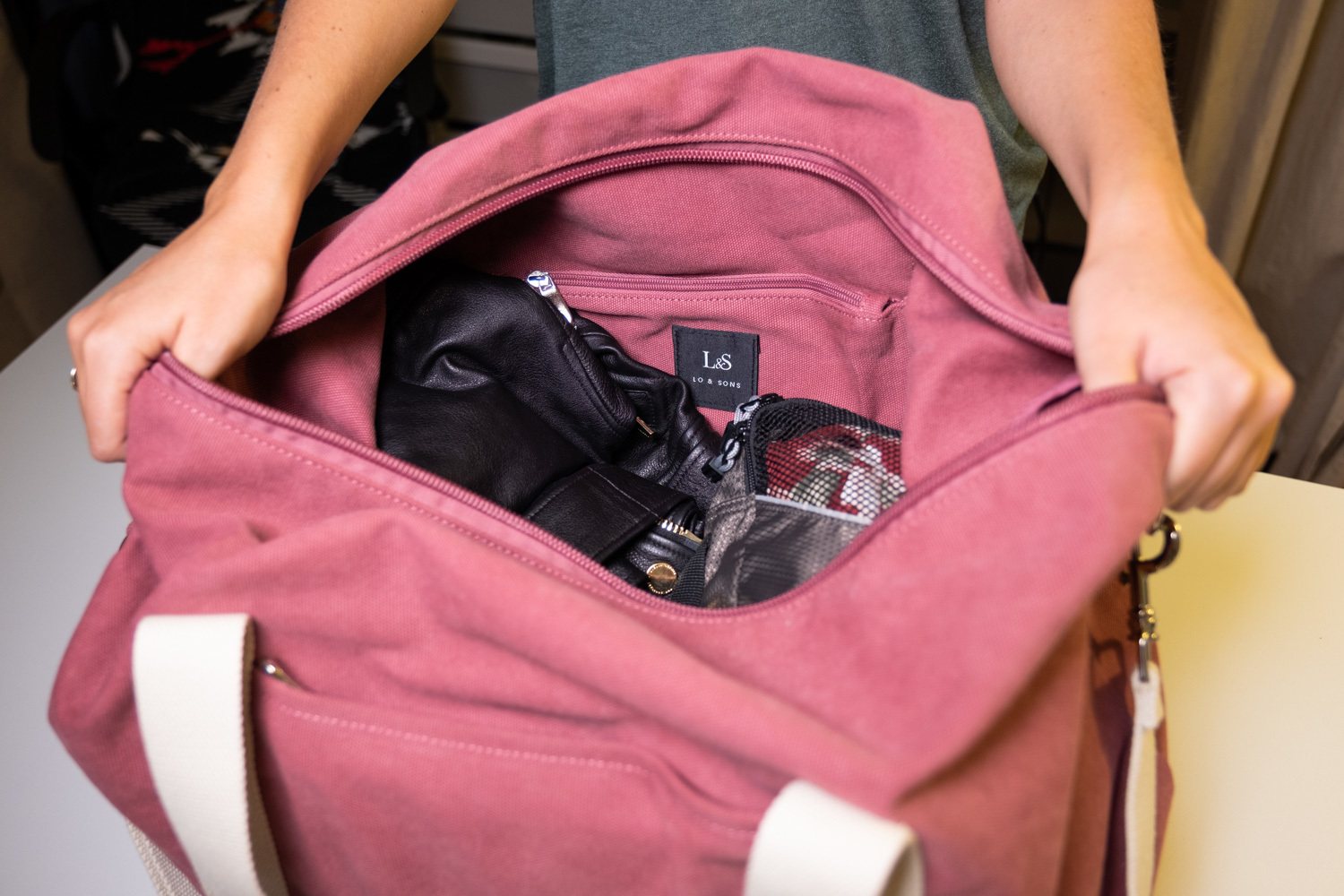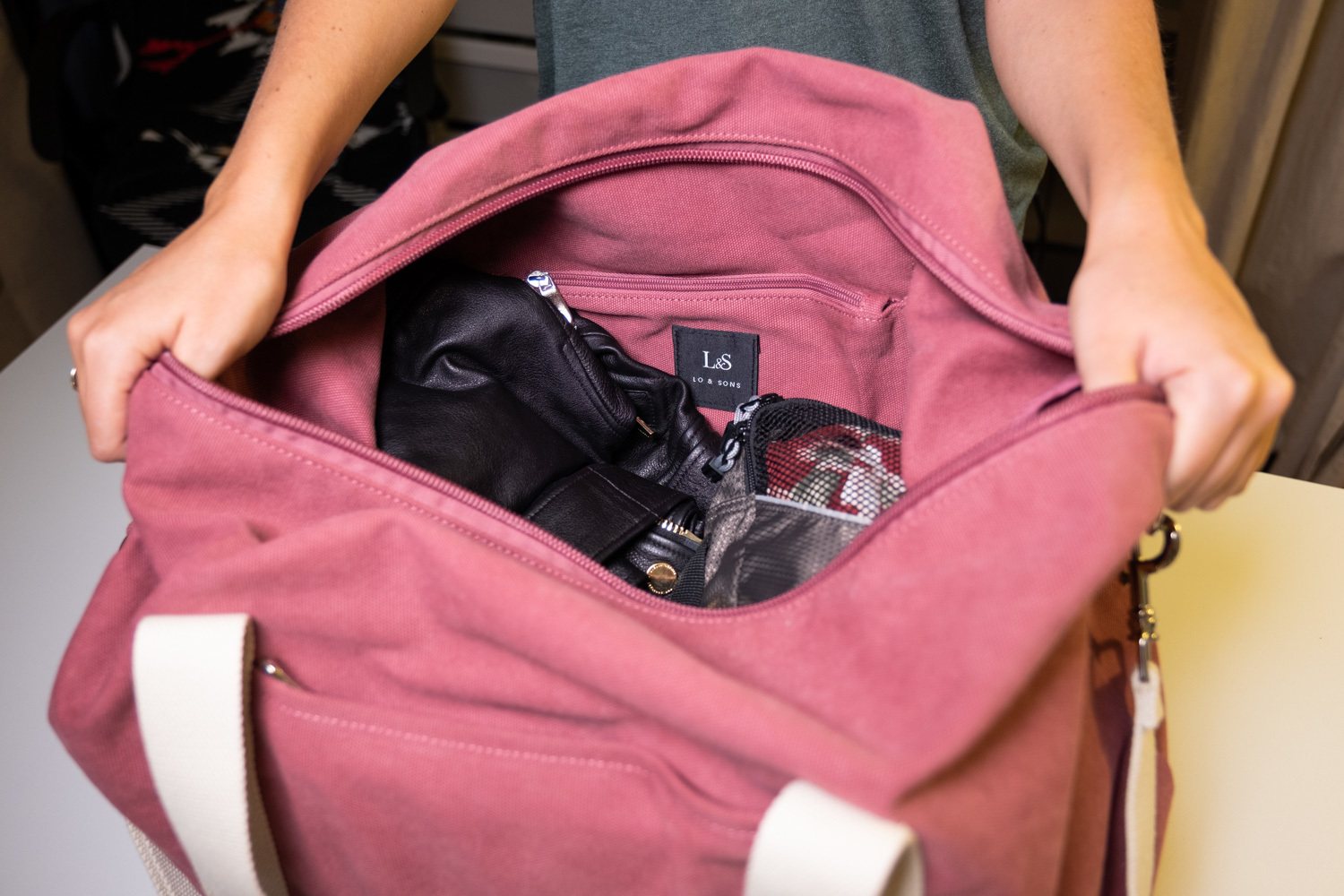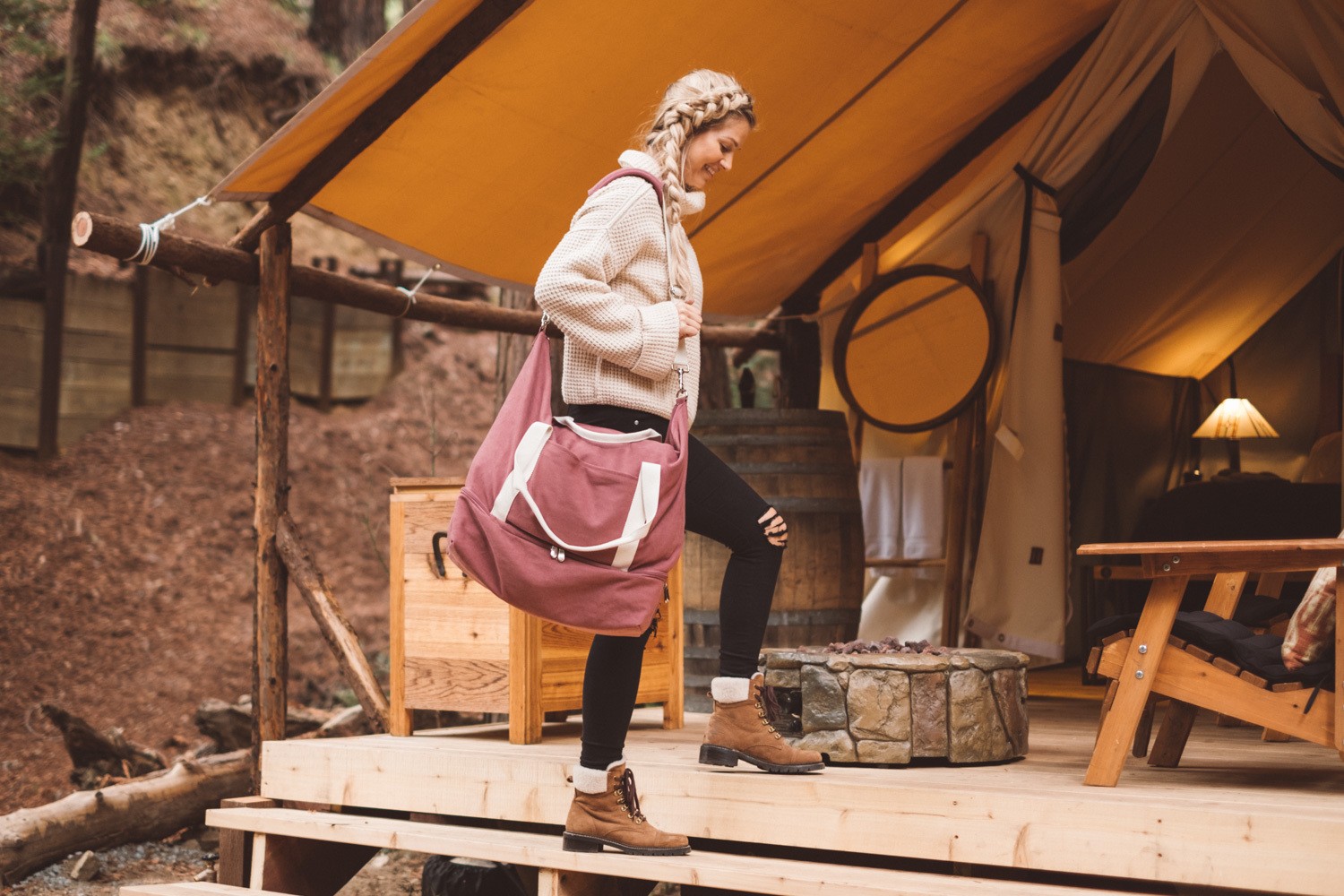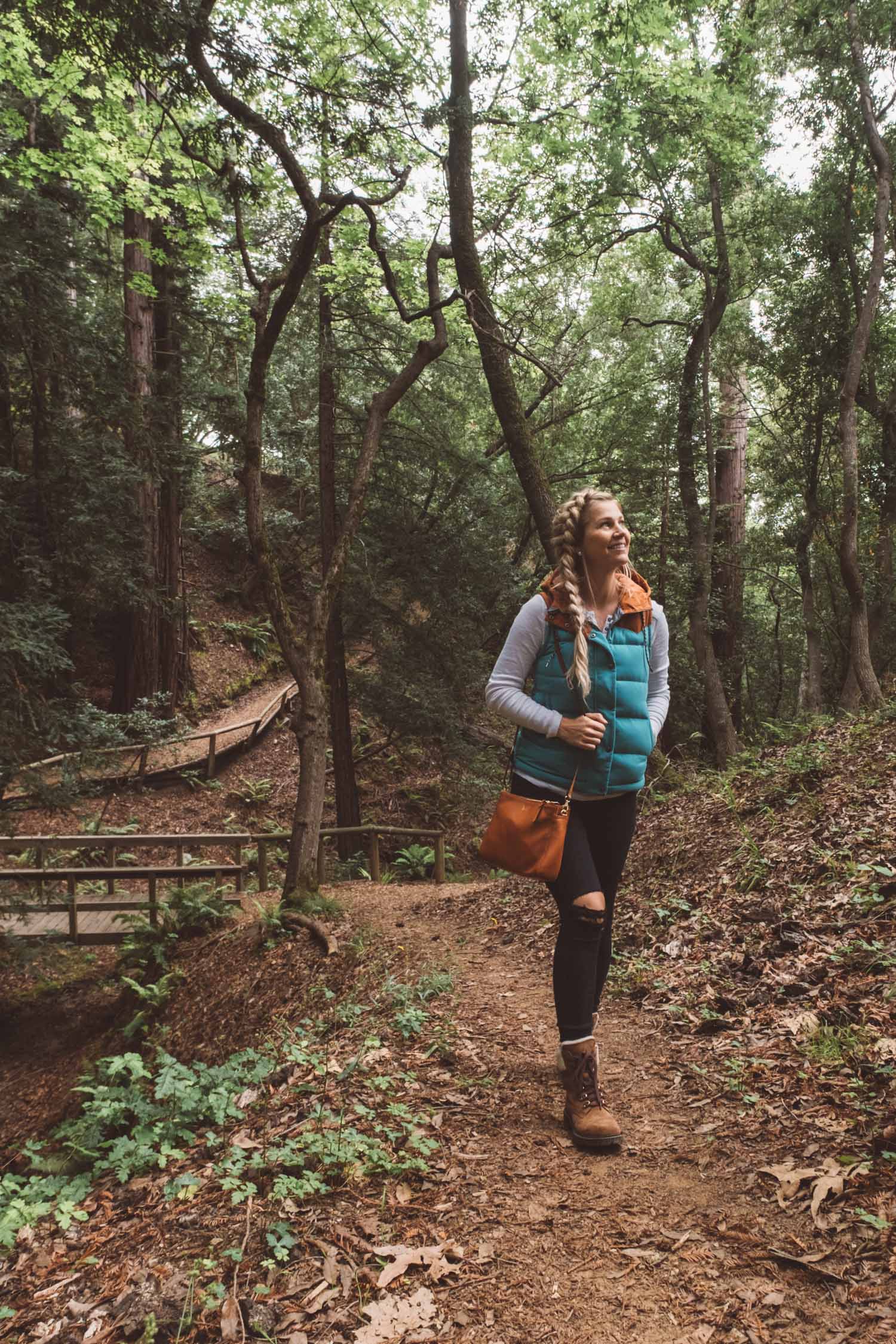 For the perfect everyday travel bag, I opt for The Pearl — it's a convertible leather crossbody bag and clutch by Lo & Sons. Its buttery leather exterior adds a stylish and luxurious touch to any outfit and is perfect for transitioning from a day of exploring to a clutch for a night out.
It also features a padded zipper compartment for protecting sunglasses or a smartphone and has tons of pockets for your essentials.
Fits All the Essentials
Multiple Zippered Pockets Keeps You Organized + Items Secure While Traveling
Convertible Strap
Premium Materials
I never leave home without my camera so it's important for me to store my camera in a discrete but practical bag, rather than wearing it around my neck so I don't stick out as a tourist and don't become a target for theft.
The Lo & Sons Claremont Crossbody Bag is the ultimate blend of style & versatility, while still being perfectly practical. The leather exterior ensures durability and the padded interior protects my camera while I'm out exploring. Plus, I can fit my camera, an extra lens, batteries, a wallet, a phone, and a few other essentials all at once.
Designed for DSLR Cameras
High-Quality Materials (I've used mine heavily for three years!)
It's Discrete + Doesn't Look Like a Camera Bag
Thoughtful Features
This weekender bag from Lo & Sons is my go-to for short trips and longer trips as a carry-on bag. It's made of sturdy, lightweight canvas and comes in adorable colors! I'm a big fan of the Organic Canvas and Dusty Rose colors.
There are two sizes of the Catalina Deluxe weekender, small and large, and it is easy to throw in the wash and fold away once you're home from your dream vacation. With the lower zipper compartment, perfect for shoes, I always surprise myself how much I can fit into this bag!
Fits Enough for a 1 Week Trip
Lower Compartment for Shoes + Extra Organization
Sturdy Canvas
Pass-Through Sleeve That Secures Your Bag to a Suitcase
Different Size + Color Options

Packing for a 1-Week Road Trip
I've put together my packing list for a one-week summer road trip, including the perfect travel bags, here for you! Watch below.