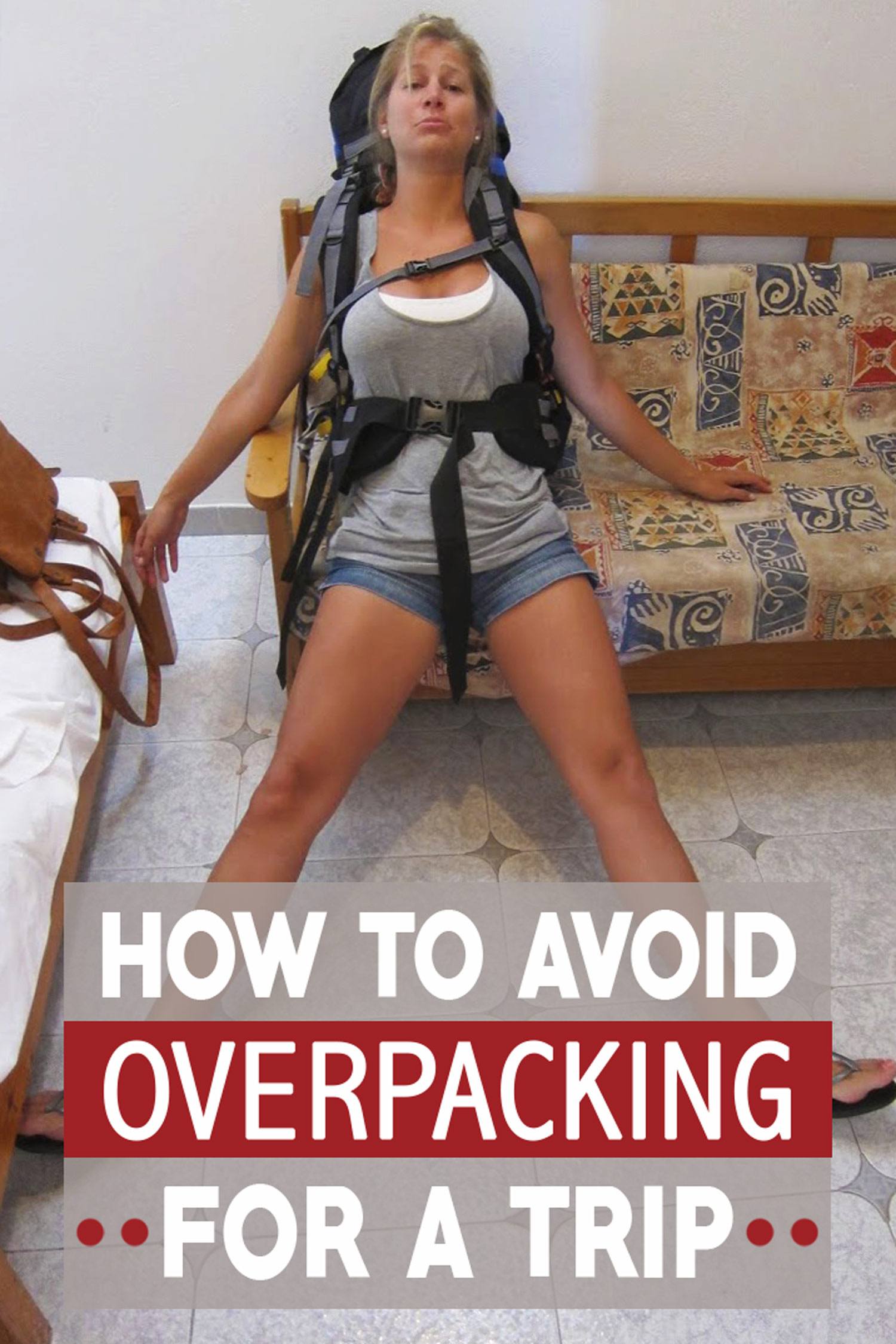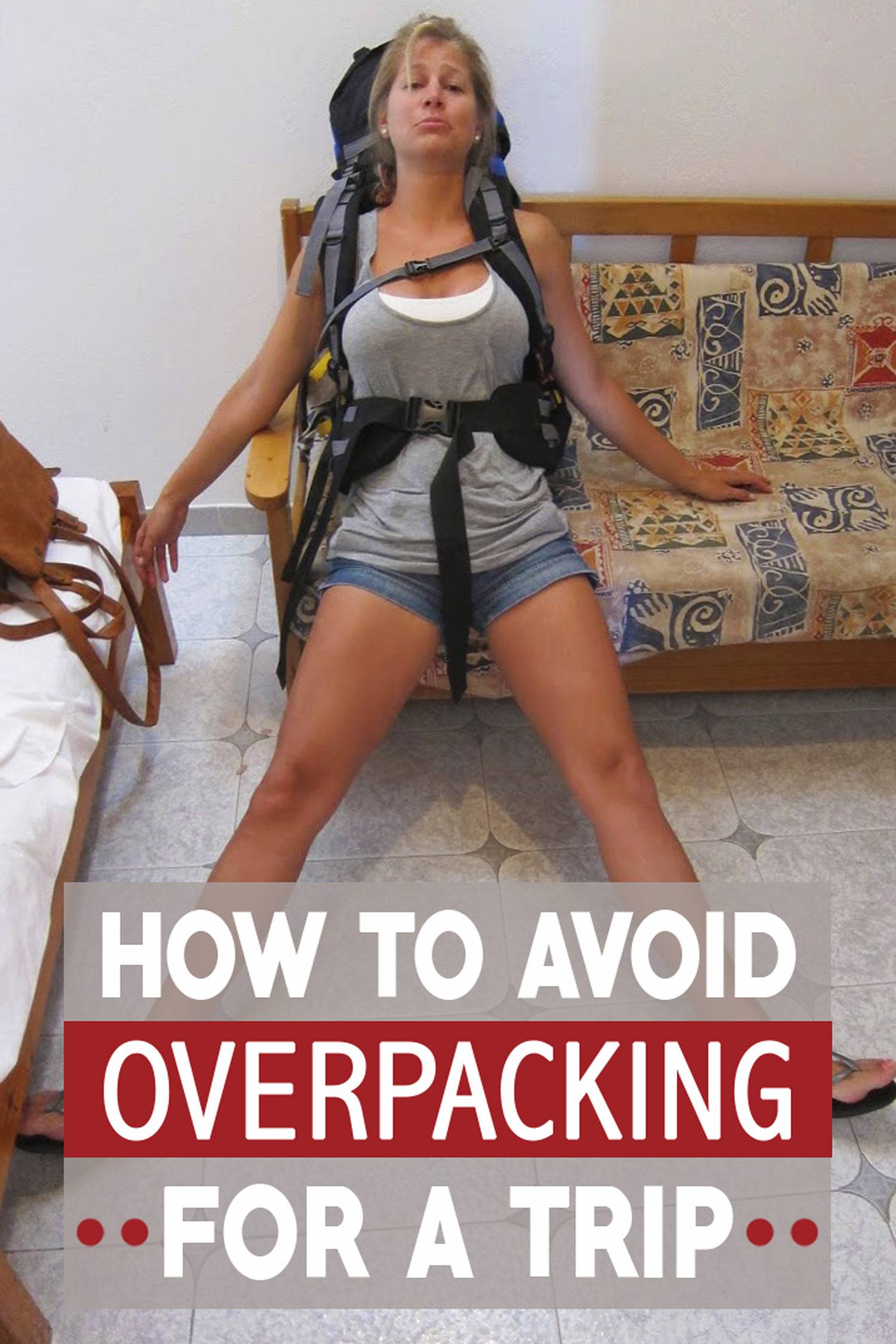 It's a few days before your trip and you're revving to hit the road. Time to pack! How you pack depends so much on the destination and what type of travel you're embarking on.
We've all packed a bit too much on our trips—whether it's backup shoes or an extra iPad—which can make it difficult to lug that baggage around.
In general, there are few tips on how to avoid overpacking!

1. Make a Checklist
A checklist is the best place to start. It will help you remember what to bring and also to plan outfits and excursions. Start writing stuff down in your checklist a few days before packing—that way you have time to remember the little things.
For fun, break up your checklist into categories: clothes, hygiene, travel docs, electronics, beauty, and first aid. You can use my carry-on packing guide to make sure you don't miss a thing!

2. Pick the Right Suitcase
Choose a modestly-sized suitcase. A big suitcase means—guess what—a heavy suitcase. You'll pack so much just trying to fill the elephant you'll end up bringing stuff you don't need. One carry-on suitcase is probably the optimal size if you can manage, but larger suitcases can be necessary for long-term trips.
On long trips, I travel with a backpack for my computer and camera gear, and a carry-on suitcase. When I can, I check a large, double compartment suitcase because, well, I like outfit choices!

3. Mix and Match
This is the fun part. You can minimize the clothes you bring by only choosing the items that you can wear in more than one outfit. For this reason, solid colors are a good choice as they usually blend together well—black cardigan and white dress, yellow shirt and white pants, brown vest and beige shirt. You get the picture.
Stick to this formula and eight items can lead to around 20 outfits!

4. Roll Them Up!
Rolling your clothes—shirts, pants, dresses—is a great way to keep your stuff tight, small, and wrinkle-free. Believe me, it works!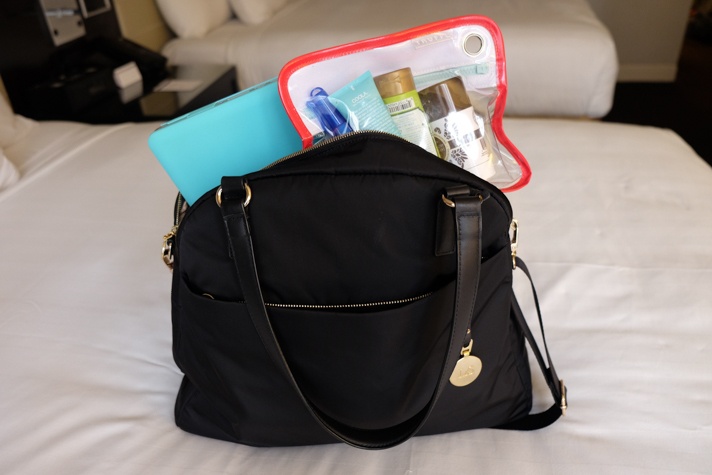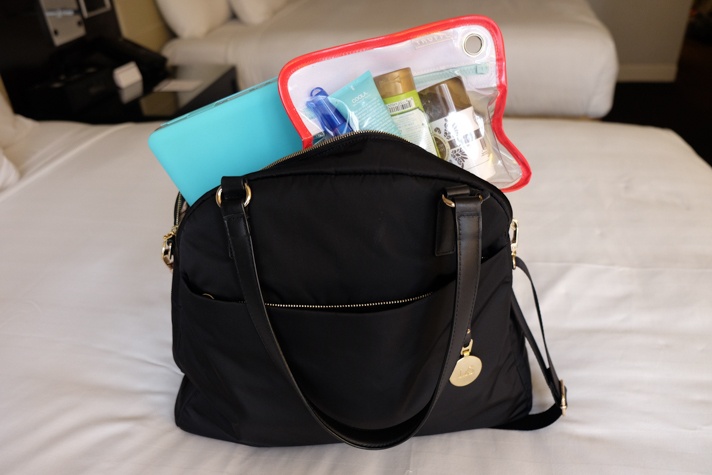 5. Keep the Accessories Small
Pack small and light accessories and makeup that will transform your basic travel look into that of a stylish cosmopolitan's.
Invest in just a couple choice scarves, belts, and shoes that go with everything. As for makeup and hygiene products, take sample-sized items for things like perfumes, foundations, lotions, and shampoo; they fit just about anywhere.

6. Shoes, Shoes, Shoes
Speaking of shoes—no more than three. Yes, three. Good walking shoes, sandals if it's hot, boots if it's not—and if you must, a good pair of heels for cocktail hour.

7. Only Take Half
Here's a traveler's secret. After all that packing, chances are you won't use half of what you plan to take. So why not save yourself the trouble and leave half behind? A neat trick that I've always done is set out all the clothes that I want to bring and definitely think I'll need and then take just half of them.
Goodbye, pink camisole—but my back will thank me later.

8. Use a Luggage Scale
Pick up a luggage scale that will calculate the weight of your bag. Most airlines allow up to 10 kg or 22 lbs. per carryon bag. Keep to this weight and it's unlikely you'll overpack.

9. Use a Pill Organizer
Pill boxes aren't just for medication. You can use their handy dandy structure to keep track of your necklaces, earrings, and bracelets. As a major plus, each item is separate so nothing gets tangled or twisted past all return.

10. Wear Your Bulky Items on the Plane
Stiff jackets and big boots can take up a lot of space in your suitcase, so wear them on the plane! I typically wear a few layers, including a big jacket and my hat of choice on the plane to cut down on items in my carry-on.