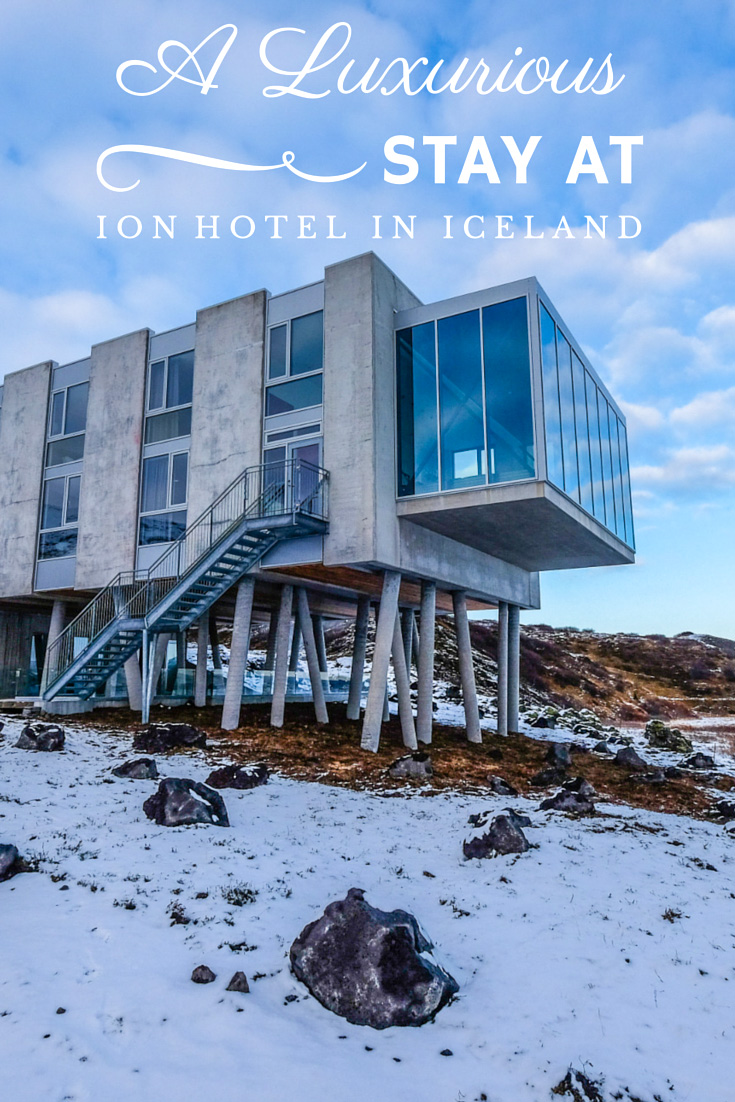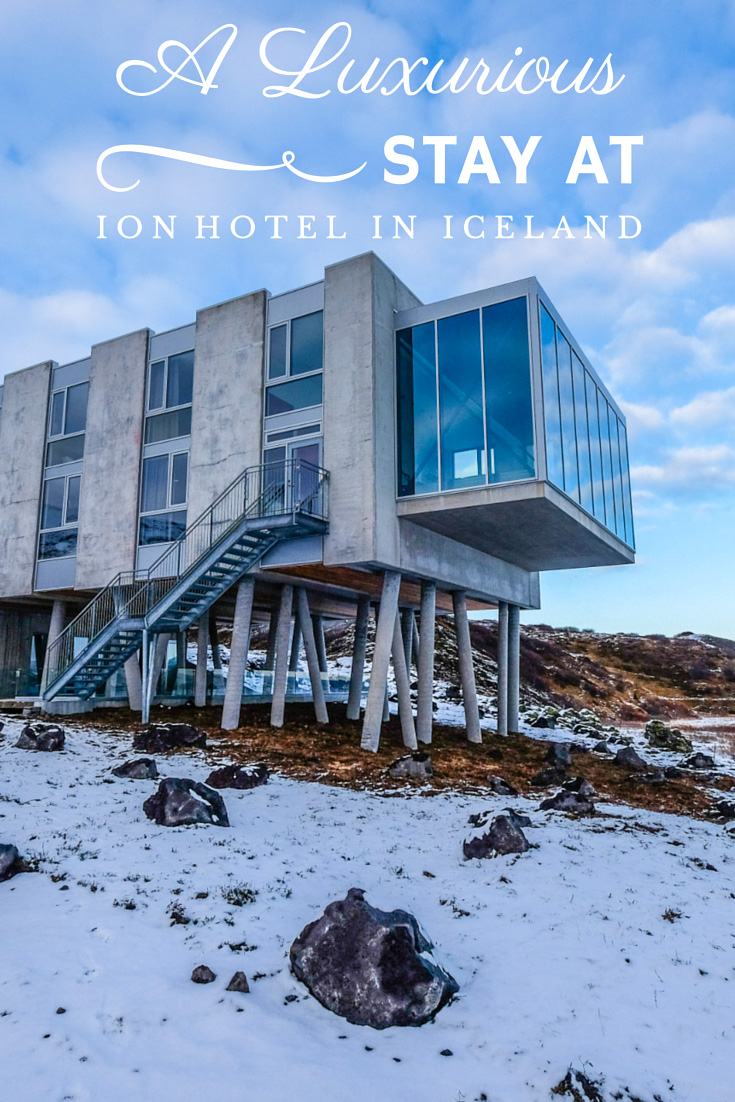 Sometimes a hotel is an experience in itself, and that's exactly what the Ion Hotel in Iceland is- an experience. When I announced that I was traveling Iceland, I complied a list of the top 10 reasons to go to Iceland– which was basically a list of my dream experiences that I hoped to have while visiting.
I normally wouldn't put a hotel on my list of "Top Things to Do" in a destination, but the Ion hotel is more than a hotel, it's an experience.
The Ion Hotel in Iceland is located about an hour outside of Reykjavik and is an eco-friendly hotel that has received a myriad of awards for both design and sustainability.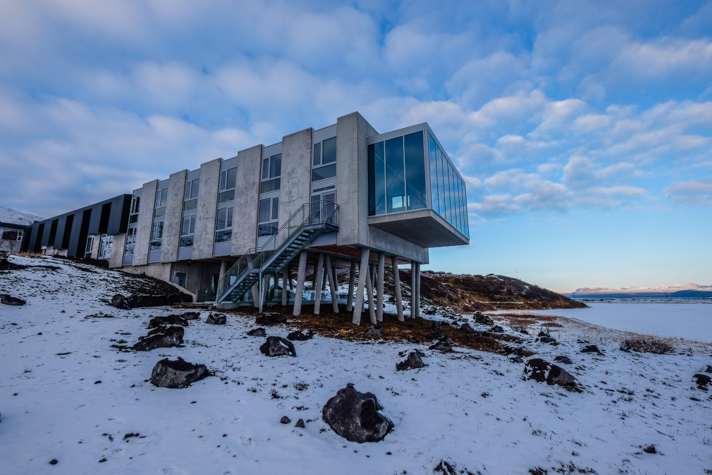 The Hotel
Upon arriving, I immediately understood the hype behind the Ion Hotel. The scenery demanded attention. An industrial and modern designed hotel played off the harsh, other-worldly surroundings.
The hotel had a one-of-a-kind "Icelandic-ness" about it.
Ion is surrounded by hot springs, which provide geothermal hot water and energy to the hotel and its natural hot pool. Lava, reused wood, Icelandic wool, and other natural materials are used extensively in furniture throughout the hotel.

Rooms
After checking in, a short hallway led down the hotel and to the room. While minimalistic, the room was cozy and warm. The beds were fitted with fair-trade organic linens and hypoallergenic beds.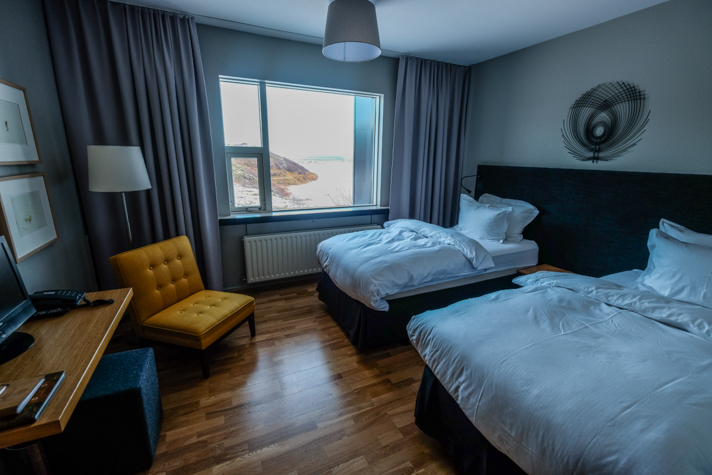 Geothermal water pumped through environmentally friendly showers and all of the soaps and lotions, by Sóley Organics, were made from locally-sourced, organic ingredients.
Even a standard room at Ion offers an incredible view across the lava fields towards Thingvellir National Park. There was also a delicious plate of treats waiting for me in the room.
Someone must have heard macarons are the way to this girl's heart…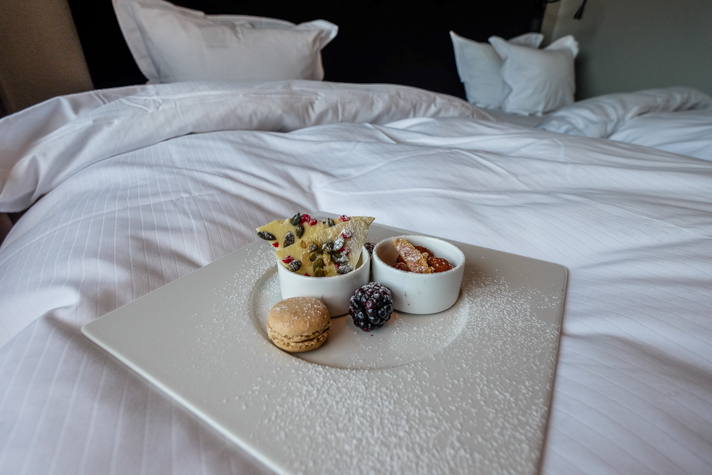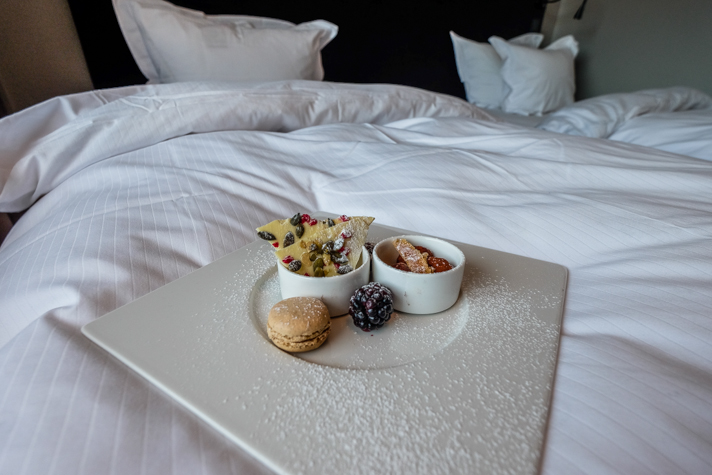 Amenities & Activities
Ion not only features a luxury spa, pool, and sauna but also offers countless tours around the Thingvellir National Park area from hiking to ice climbing.
Sauna
10m long, warm, outdoor pool
Luxury Spa
Silent Relaxation Room
Horseback riding, fishing, kayaking, super jeep safaris, rafting, glacier tours, hot springs, hiking, snorkeling, and diving
And last but not least, Ion offers the ultimate opportunity for viewing the Northern Lights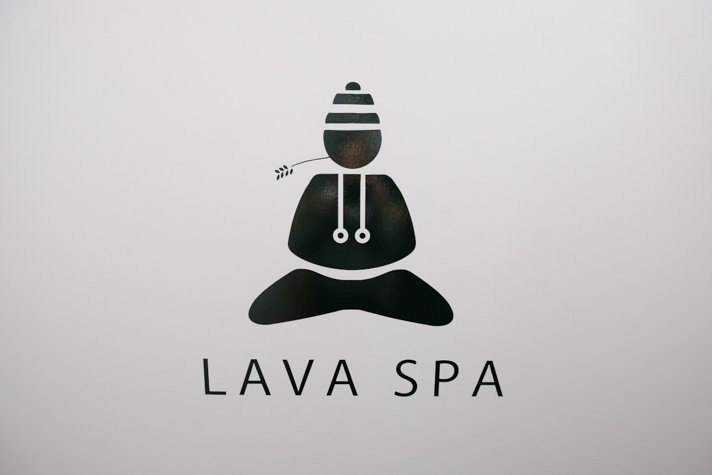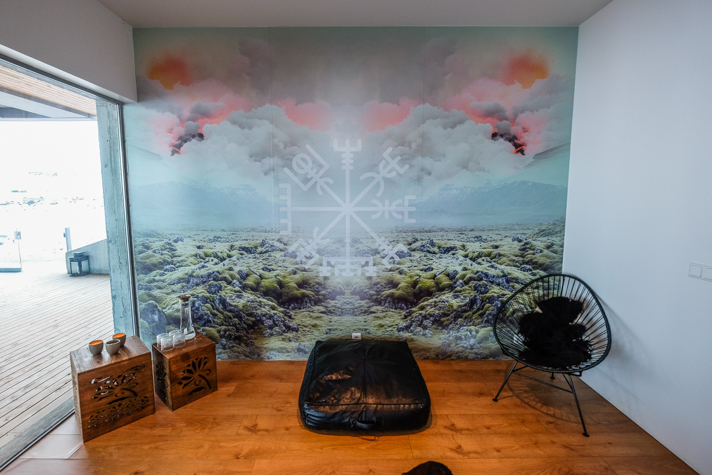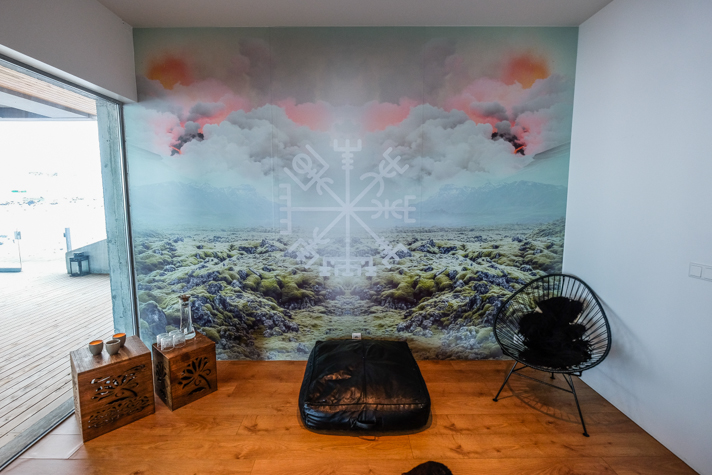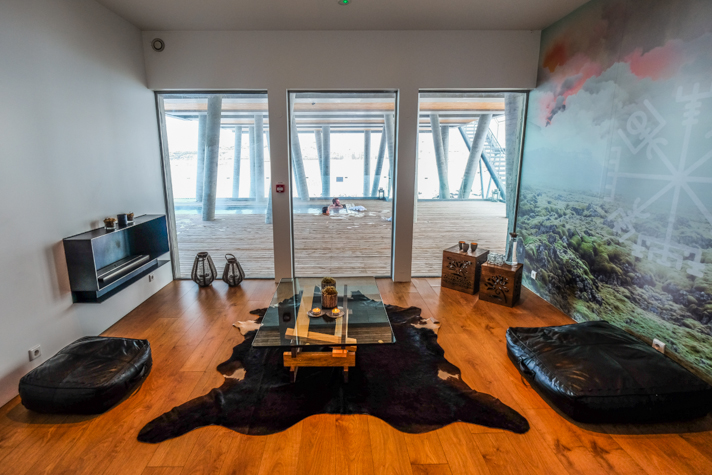 I was so busy with adventures around Iceland that I didn't have too much time to relax at the hotel.
But, you can bet I ran straight for that pool as soon as I set down my bags!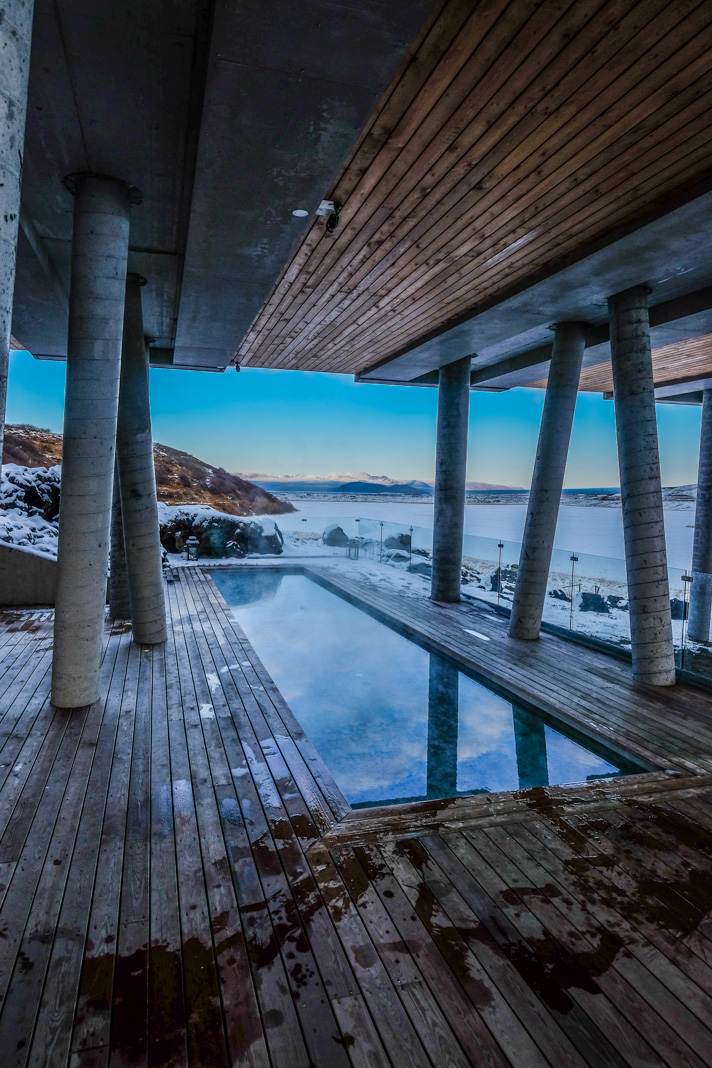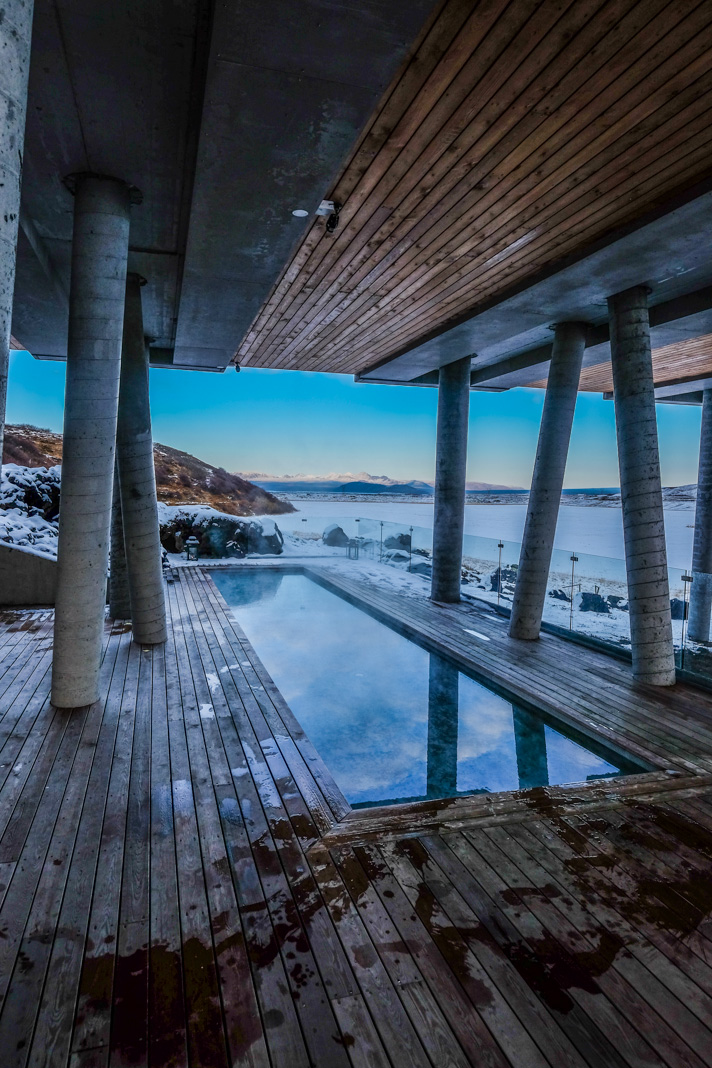 Dining
Ion's Silfra Restaurant and Northern Lights Bar menus feature fresh local ingredients as well as beers, liqueurs, and spirits from Iceland's many microbreweries.
I took a stroll through the Northern Lights Bar before sunset and was blown away by the beautiful, bright, and open design.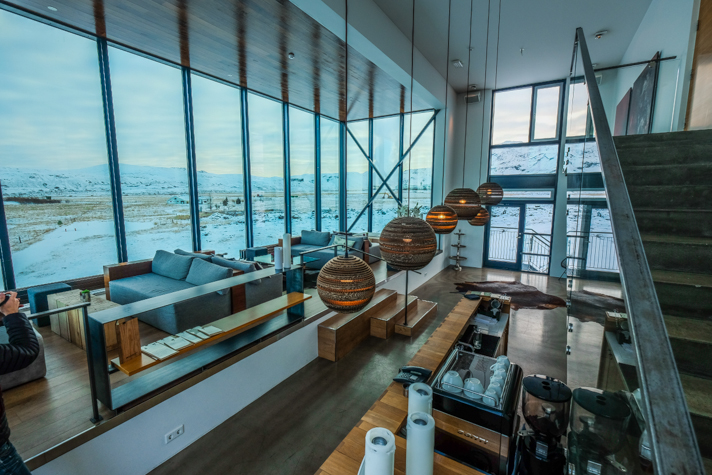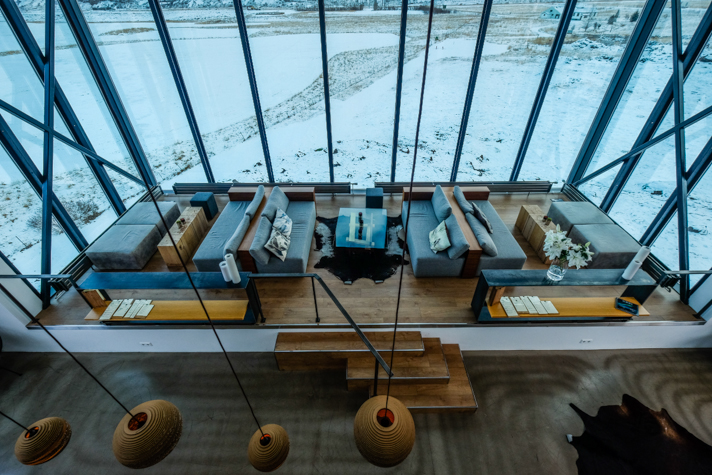 My stay at Ion wouldn't have been complete without having dinner at Silfra Restaurant. Modern Icelandic and Nordic cuisine is created by Master Chef, Ágúst Már Garðarsson. Everything from the local wine, to the fresh-caught fish was outstanding.
As a food-obsessed traveler, I'm always on the lookout for the best dining experiences around the world and Silfra did not disappoint. Fresh bread and a cup of soup came as a first course- simple comforts with the cold Icelandic weather. I ordered cod with vanilla and lime for my main and was impressed with the portion size and complexity of flavor.
After an incredible meal, I was too full for dessert, but I would literally return to Ion just to try their Skyr brûlée.

In My Opinion
While the Northern Lights didn't shine through the cloud cover during my stay, my time at Ion was no less memorable. For anyone traveling to Iceland looking for a luxurious and truly Icelandic experience, don't miss the Ion Luxury Adventure Hotel!


More Information
Hotel: Ion Luxury Adventure Hotel
Location: Selfoss, Iceland
Accommodation: Luxury
Price Range: $$$

Special thanks to Ion Hotel for hosting me as their guest. As always, the content & opinions expressed here are entirely my own.
Want to earn points for your hotel stays and earn miles toward your next adventure?