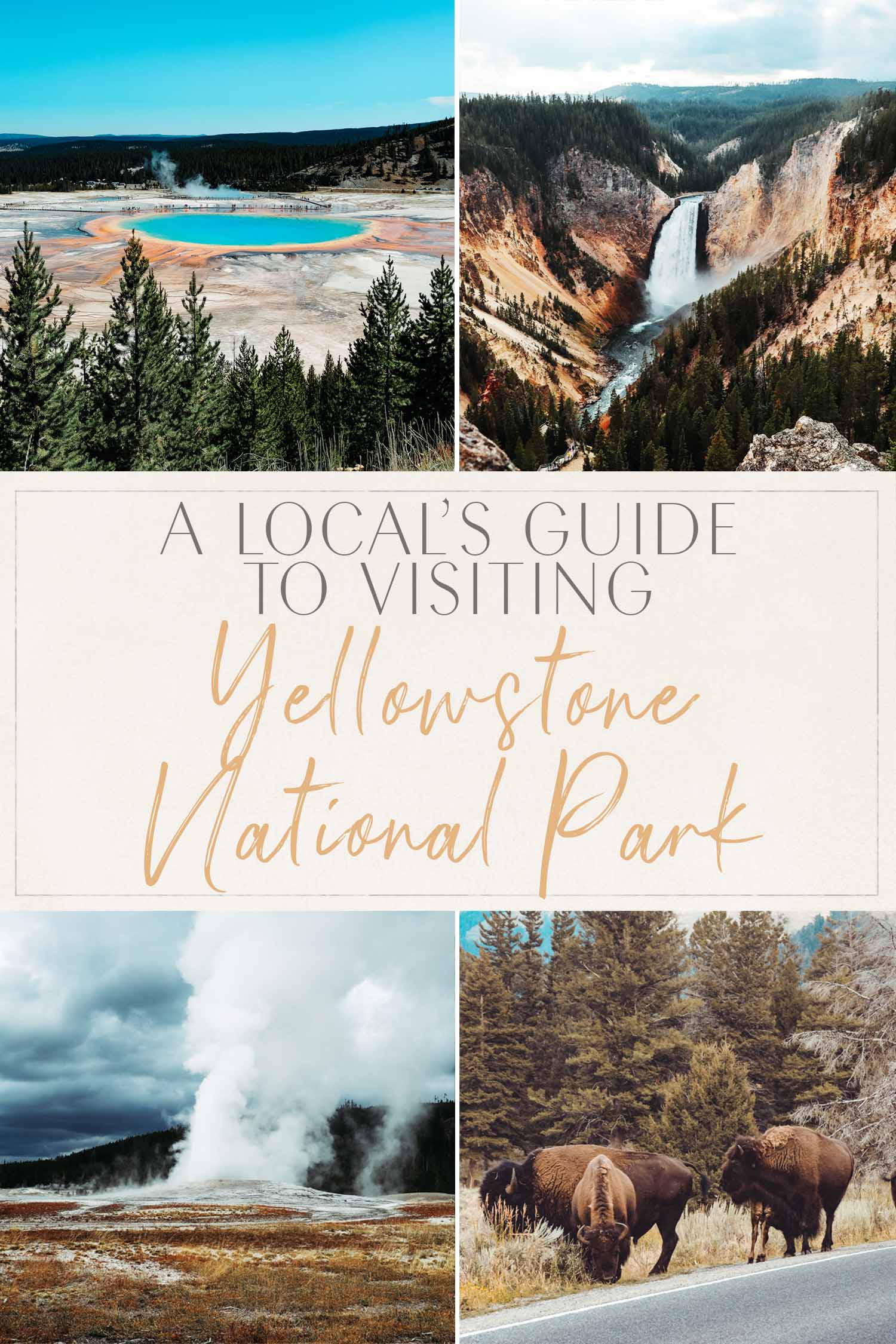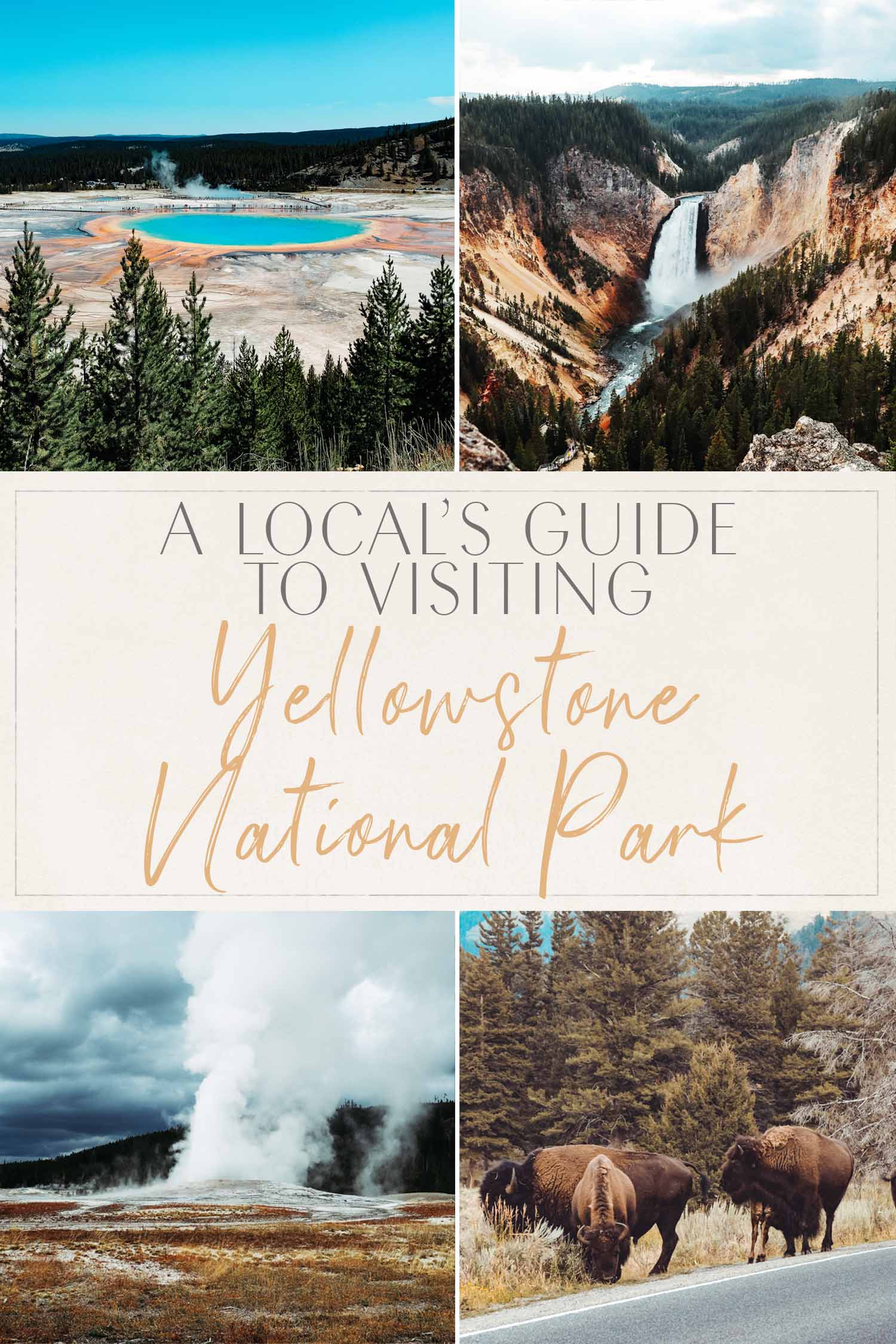 Sarah of She Travels is giving us an insider's look into Yellowstone National Park!
Yellowstone National Park is one of those places that takes your breath away every time you visit. The first time you see the geysers, hot springs, and other thermal features inside this park, you realize that any photo you've seen or story you heard just didn't do it justice.
And then you'll want to come back again and again!
Personally, up until this year, I've never been one to "waste" a vacation by going to a national park. I would always prefer to visit another country – usually Europe. Yellowstone changed that for me.
I have a feeling that this apathetic attitude I had about my home country's most beautiful places stemmed from the fact that I lived in Chicago for most of my life and never really had a chance to visit Western USA.
I was fortunate enough to move to Southwest Montana in early 2020 and within mere seconds of being in this beautiful state, I was hooked.
So far, I've visited Yellowstone 3 times and I don't plan on stopping anytime soon. Every time I go, I see something new or learn something new and that's the beauty of this park! It's so massive that you can come back time and time again without getting bored.
My favorite thing about Yellowstone is that it sits on top of a supervolcano. The Caldera (or volcano rim) is so wide that you can't even tell when you're in it or passing over it. The volcano has erupted 3 times in the past – the most recent being over 600,000 years ago.
Those eruptions are what caused many of the beautiful landscapes you'll drive past. The volcano is still active, and the thermal activity underground is the cause of all the features you'll see in the park including hot springs and geysers.
Here's my local's guide to visiting Yellowstone National Park!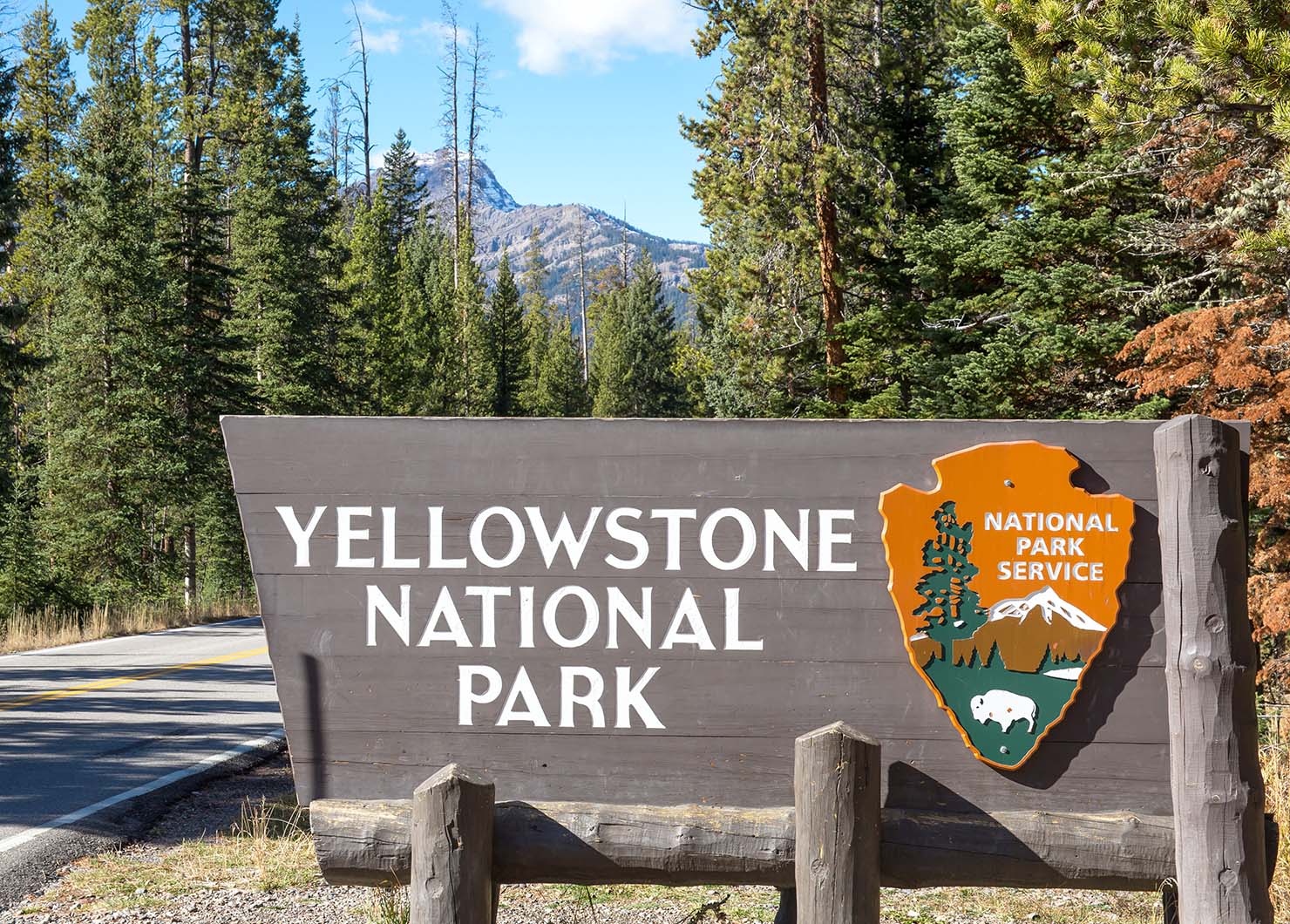 The Best  Time to Visit
If you're traveling to Yellowstone for the first time, I recommend visiting in the late Summer or early Fall. The summer is by far the most popular time to visit, which means it's the most crowded. It's also not very fun to walk around in the heat all day – at least in my opinion.
In Winter, a lot of the roads in Yellowstone are closed, plus everything is covered in snow which makes it hard to see the beautiful colors of the thermal features. That said, if you're visiting for a second or third time, Winter can be an incredible opportunity to take a snowmobiling tour or snow coach tour through the park.
For more information on what to do in Yellowstone and other National Parks in Winter, check out this blog post.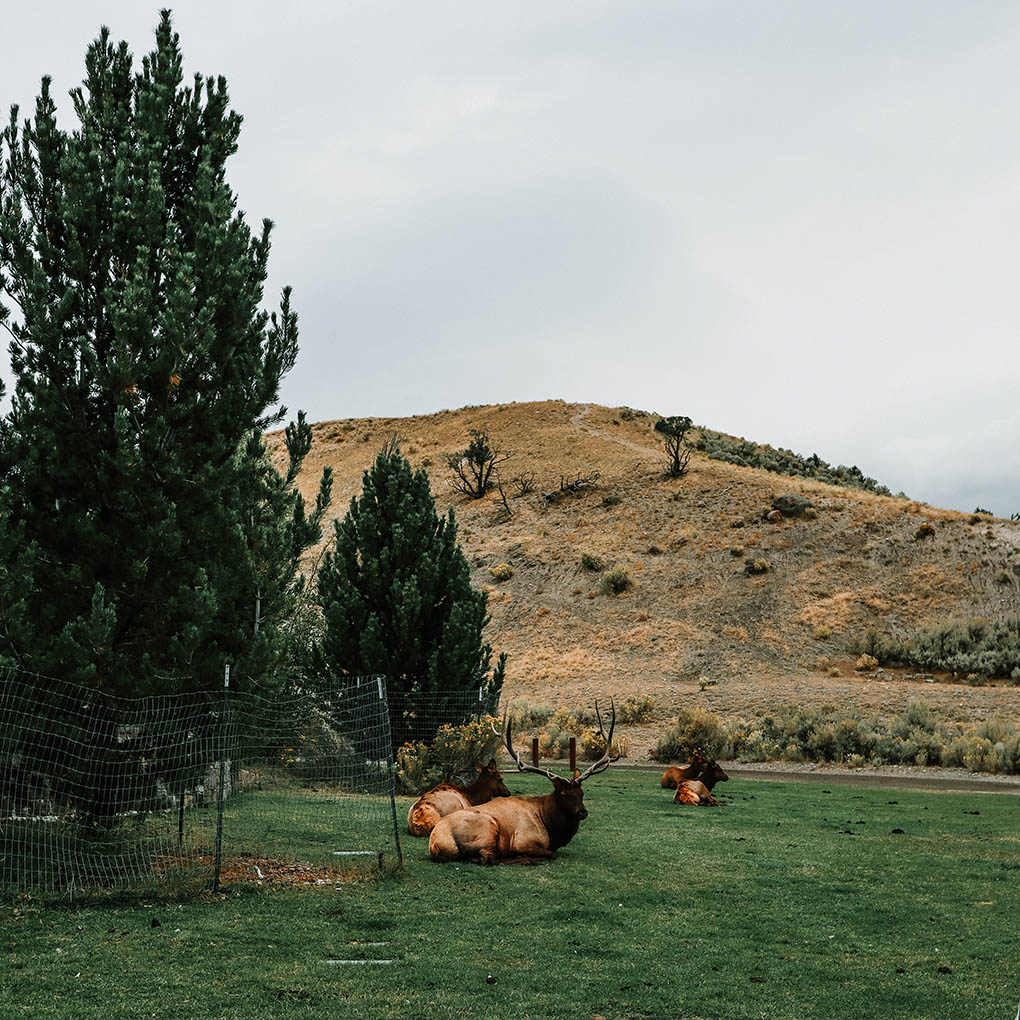 Getting Around
You'll undoubtedly need a vehicle of some sort to get around Yellowstone. The easiest option is to have a car, but you'll also see a lot of motorcycles cruising around, as well.
If you live nearby, I'd recommend driving to the park and staying in a hotel nearby for the duration of your trip. However, if you're flying in, you can rent a car right at the Bozeman-Yellowstone International Airport (or wherever you decide to fly into).
Also, note before you go that there will be almost no cell service, so either grab a map at the entrance station or download the Yellowstone app before you go for a map of the park, major sites to see, geyser prediction times, and more.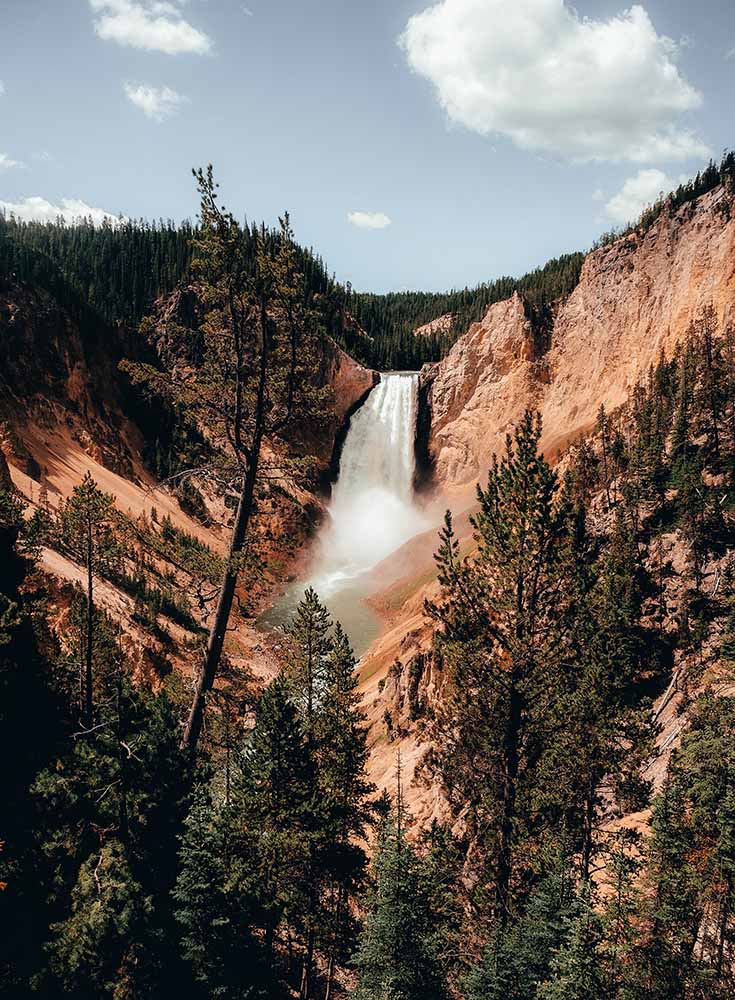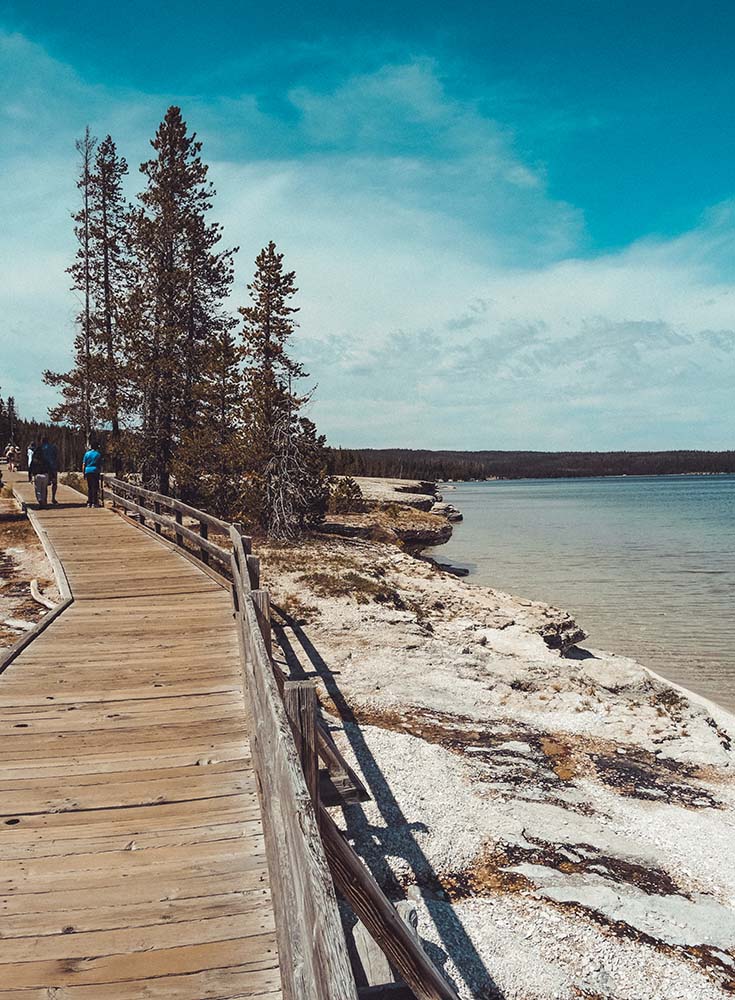 Where to Stay
There are 4 major entrances to Yellowstone – North, South, East, and West. There's also technically a Northeast entrance, but I'd recommend planning to enter at one of the main entrances because they are closest to the sites you'll want to see.
The North entrance's closest town is Gardiner, MT. It's full of hotels, souvenir shops, bars, and restaurants. This is the entrance we use most often and I don't really have a hotel recommendation for you because they're all just okay. They aren't anything special, but you aren't going for the hotel! You'll just be there to sleep.
The South Entrance borders Grand Teton National Park, so this might be an ideal place for you to stay if you're traveling to both parks in one trip. There are a number of hotels right in between the two parks.
The town closest to the West entrance is West Yellowstone and the town you'll probably want to stay in closest to the East entrance is Cody, WY. Just like Gardiner, these towns have perfectly adequate hotels, restaurants, and bars to cater to Yellowstone Travelers.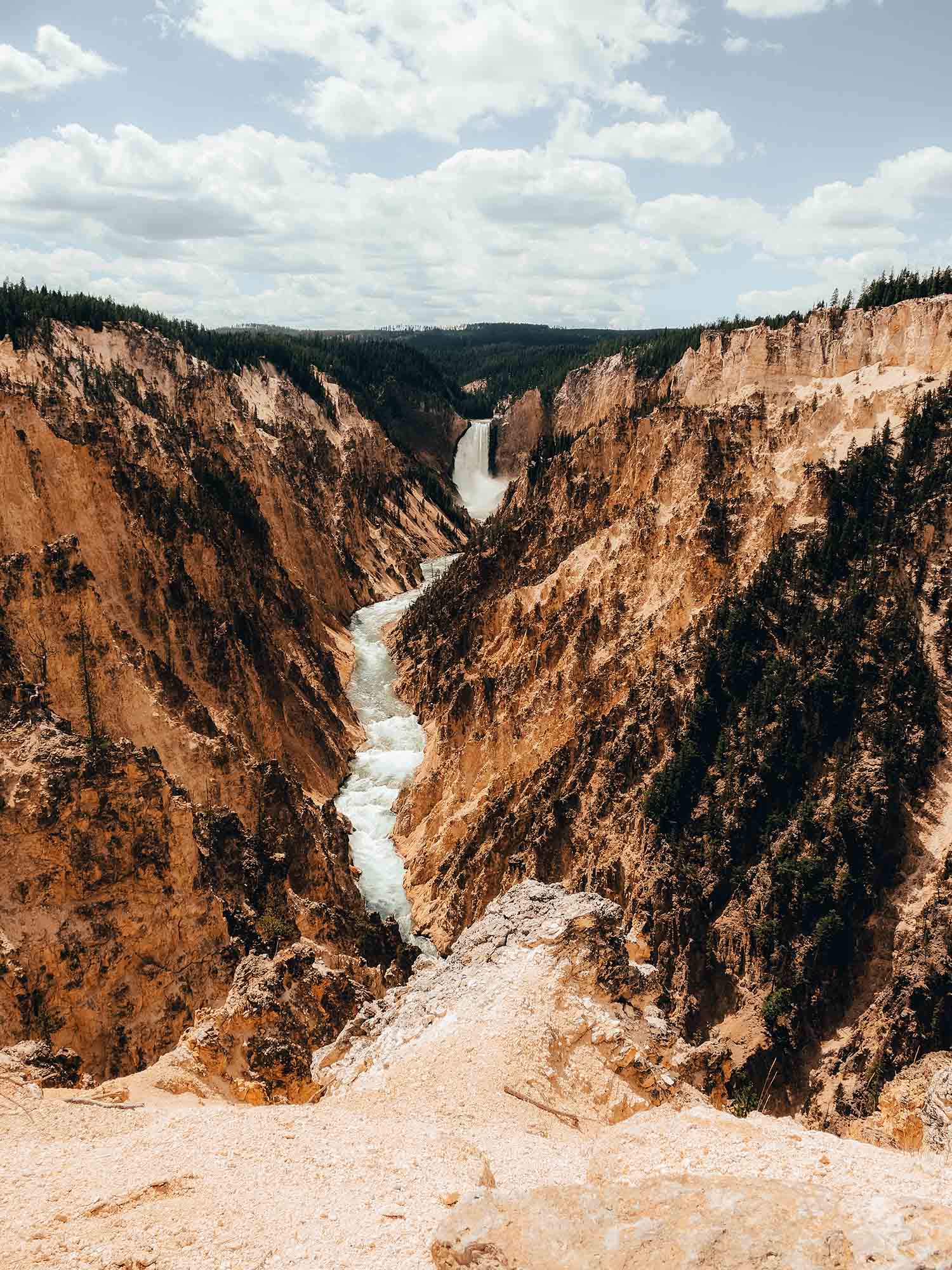 Grand Canyon of the Yellowstone
What to Do and See
There's honestly so much, that this section could be its own blog post! Yellowstone is a massive park that would ideally be seen over the course of 3 or more days. However, here's how I've prioritized the sites based on how long you have in the park.
If you're going for just one day, I'd recommend seeing Old Faithful, Grand Prismatic Spring, Mammoth Hot Springs, and Grand Canyon of the Yellowstone.
These are in no particular order because the order you'll see them in depends on which entrance you're starting at. Regardless of which entrance you choose, this will be a long day! Don't underestimate the time it'll take to get from one site to the next.
If you're lucky enough to have more time in the park, I'd recommend adding Upper Geyser Basin, Fairy Falls Trail, Biscuit Basin, Black Sand Basin, West Thumb Geyser Basin, Norris Geyser Basin, Artist's Paint Pots, Gibbon Falls, Sulphur Caldron, Mud Volcano, and Hayden Valley, and Lamar Valley.
If you'll be in the park for a weekend, here's a post that outlines how to spend a weekend in Yellowstone.
If you're in Yellowstone for enough time that you've already seen all the sites you want to see, you can also try horseback riding or river rafting. Another idea is to head down to Grand Teton National Park so see everything that park has to offer, too!

Where to Eat
My best recommendation is to bring a cooler with your own food when you're visiting the park.
There are several restaurants by the major sites, but the food is quite expensive, and the lines are usually very long. If you do this, sandwiches, fruit, veggie trays, trail mix, beef jerky, and granola bars all make for great on-the-go snacks and lunches.
If you're in a pinch, there are restaurants near Grand Canyon of the Yellowstone, Old Faithful, Grant Village, Fishing Bridge, and Mammoth Hot Springs. If you do need to buy food, you can visit them at off times (i.e., not around lunch or dinner time) to beat the lines.
You can also head to any of the gas station stores to grab a quick sandwich or wrap. They're generally more affordable and I was able to get in and out in about 10 minutes during the lunch rush.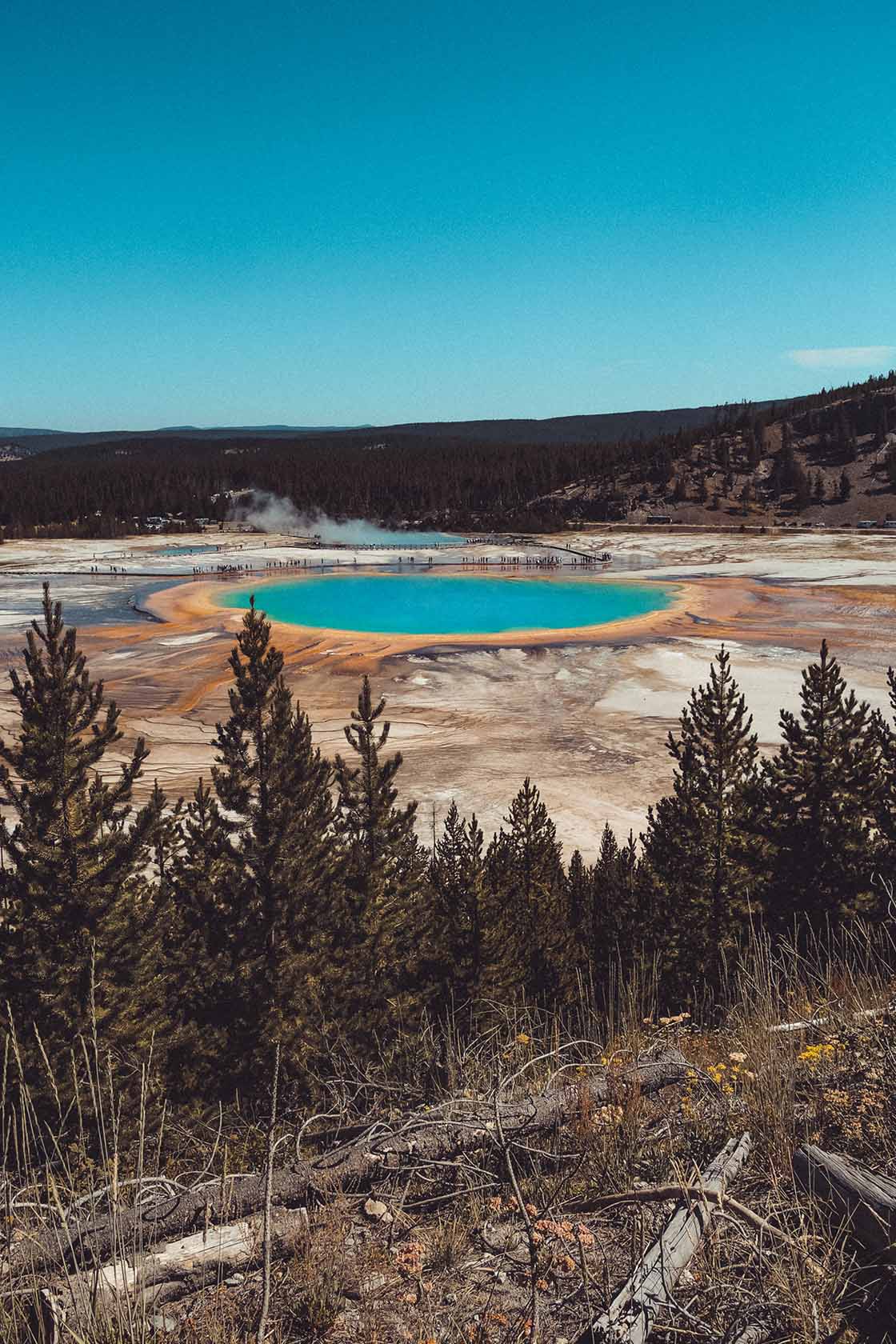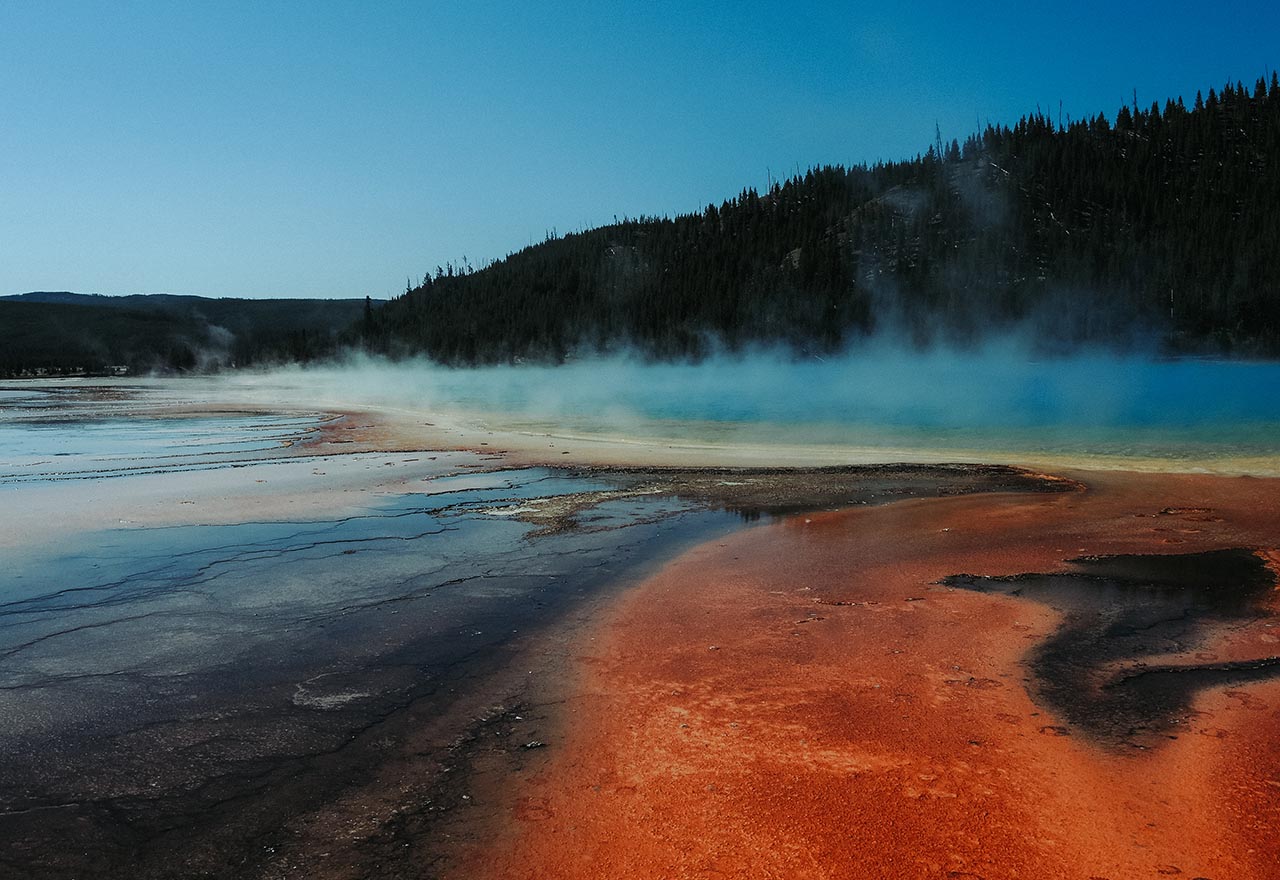 The Best Hikes
I'd only recommend planning to hike in Yellowstone if you've already seen all the sites you want to see.
My favorite hike so far is Fairy Falls. It takes you to an overlook to see the Grand Prismatic Spring from above and it is incredible. Standing at eye level in front of the spring just doesn't do it justice! If you keep going after the overlook, it'll take you to a waterfall called Fairy Falls.
This is a relatively easy hike at about 1.2 miles roundtrip, but it's mostly uphill. To get to the trailhead, just drive south after you visit the Grand Prismatic Spring in Midway Geyser Basin and you'll see a sign for it on the right just up ahead. It's also labeled in the Yellowstone app.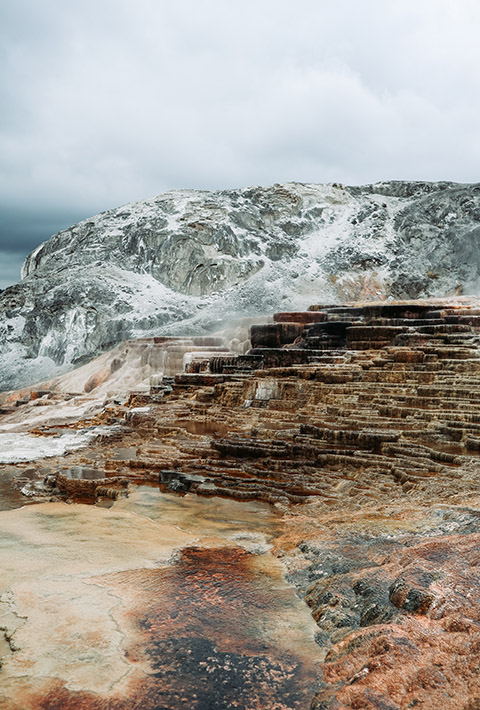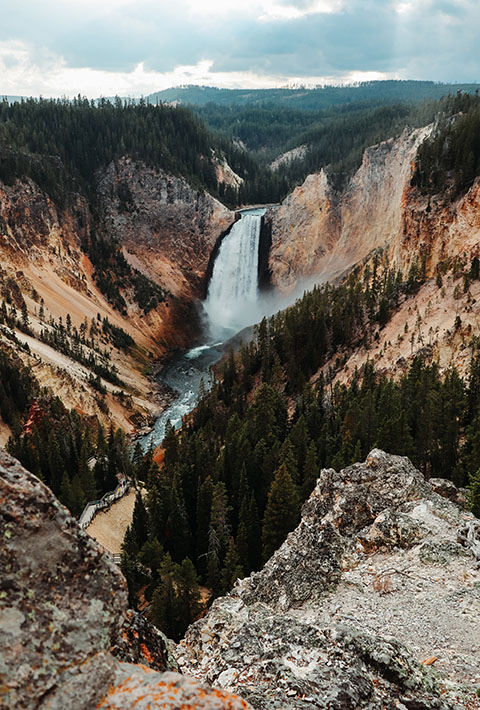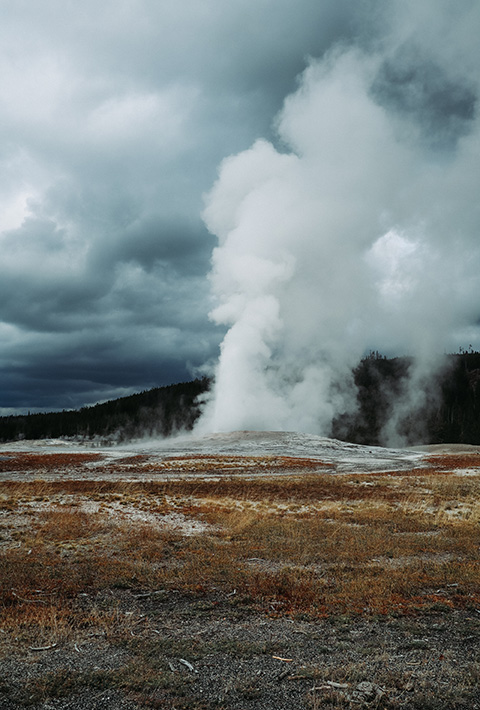 The Ideal Yellowstone Itinerary
Yellowstone's road system breaks up the park into a North Loop and a South Loop. Here's how I'd recommend seeing everything within both loops:
Day 1:
I always recommend starting with the South Loop because this is where the more famous attractions are located. The order in which you see these different sites will depend on which entrance you come in, but I'd recommend seeing:
Old Faithful
Upper Geyser Basin
Midway Geyser Basin
Fairy Falls Trail
Biscuit Basin
Black Sand Basin
West Thumb Geyser Basin
Norris Geyser Basin
Grand Canyon of the Yellowstone
Artist's Paint Pots
Gibbon Falls
Sulphur Caldron
Mud Volcano
Hayden Valley
I know that looks like a lot! You can spend as little or as much time at each of these as you'd like and if you don't make it to all of them, you can always push a few to day 2 or 3.
Day 2:
The second day is all about the North Loop. You'll find that the sites are more spread out in this area, so there's going to be more driving in between sites today. Here's what to see on your second day:
Mammoth Hot Springs
Roaring Mountain
Golden Gate
Tower Falls
Lamar Valley
Day 3:
I like to use day 3 as a catch-up day. If you missed any of the sites on your first or second days in the park, make a point to see them on your third.
If you happen to see everything you wanted to in two days, that's quite the accomplishment! Your third day can be spent doing an activity within Yellowstone like horseback riding or river rafting.
Yellowstone Raft Company offers horseback rides, cowboy cookouts, river rafting, and more.
Day 4:
I suggest choosing a day hike for day 4. Yellowstone is oftentimes a place where people are so busy seeing all the sites, they don't make time for a hike!
There are miles and miles of hikes in the park to explore more than just the touristy sites. I like to use the All Trails app to help find hikes that are perfect for my skill level.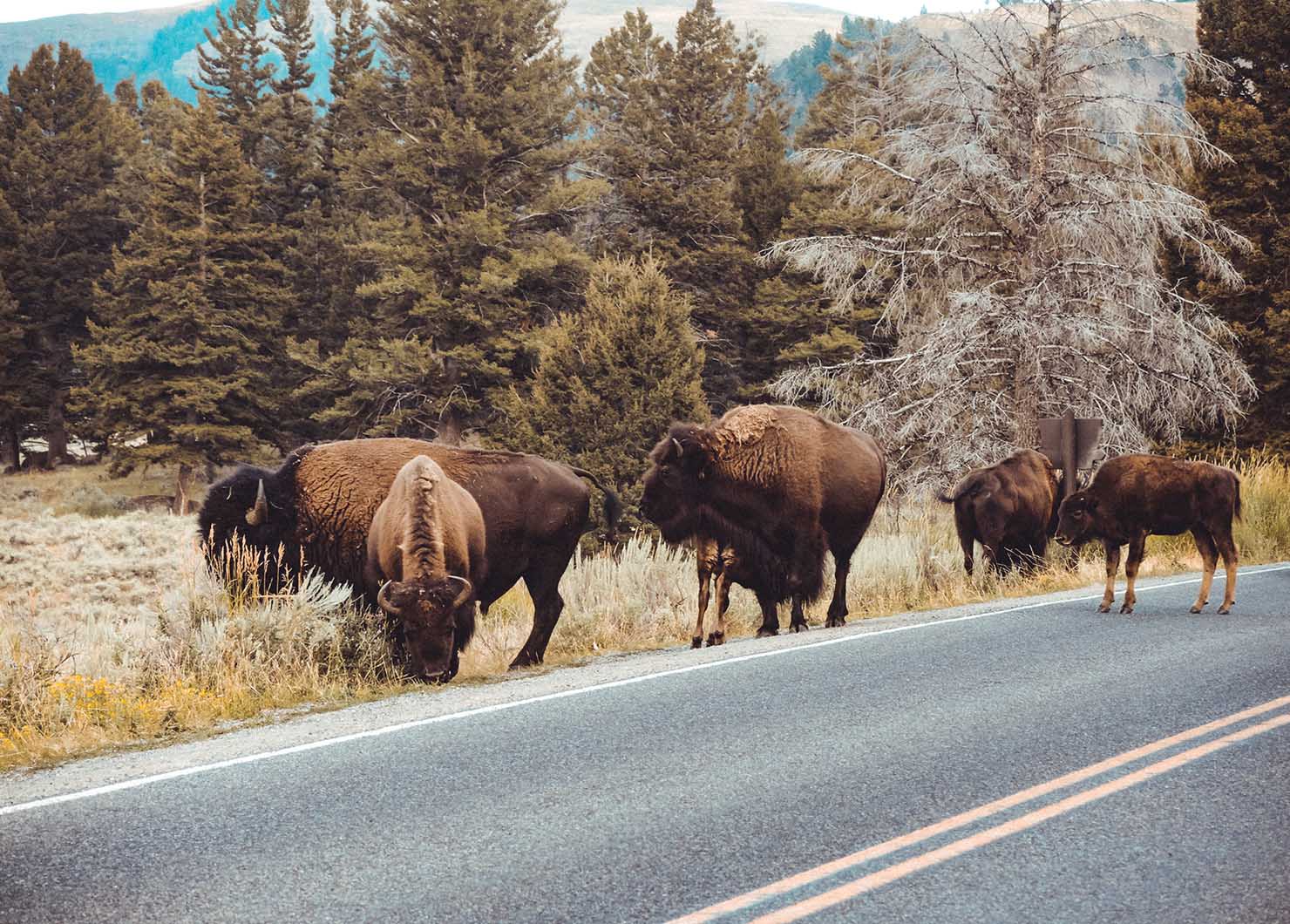 Helpful Tips
My number one tip for Yellowstone is to download the app onto your smartphone before you go!
This app saved me from driving in the wrong direction quite a few times. People even came up to me asking directions when they saw me looking at my phone, so it's not something that everyone knows about.
I'd also suggest researching the America the Beautiful Pass before you visit. It costs $35 per car to enter at the gate, but the America the Beautiful Pass is $80 and it gets you into a ton of USA National Parks for an entire year.
So, if you plan to enter at least three parks within the next year, it's definitely worth it. Just make sure you order the pass far enough in advance, because you have to receive it in the mail before you can use it (the entrance gates won't usually except an email confirmation).
I always like to mention that there are gas stations within the park! The first time I went, I was really worried about running out of gas, but there are stations near Mammoth Hot Springs, Old Faithful, and the Grand Canyon of the Yellowstone.
Please don't get too close to wildlife. You'll likely see bison and elk when you visit, and you might even see bears or wolves (less common). These animals are wild, and they will attack if they feel threatened, so admire them from a distance!
One other thing to note is while you are encouraged to view the geysers and hot springs, stay on the designated paths! There have been a number of horror stories of folks falling through the flimsy crust (with the boiling hot springs below) as they were trying to snap photos. Don't make this mistake. 
I sincerely hope you enjoy your trip to Yellowstone National Park – It quickly became one of my favorite places to visit and I'm sure it will for you, too!
Have more questions about Yellowstone? Check this Yellowstone FAQ for answers or to submit a new question.