Sarah Ketchum of Ketchusifyoucan is sharing her local's guide to La Paz, Bolivia!
La Paz, Bolivia is a city that will take your breath away—both literally and figuratively! Sitting at 13,000 ft. (about 4,000 m) above sea level, La Paz is a city unlike any other.
This metropolis tucked between towering Andean peaks is the place that I was lucky to call home for two years, and I absolutely fell in love with it. When I first accepted the teaching job that took me to La Paz, I wasn't sure what to expect.
I honestly hadn't heard very much about Bolivia, and it wasn't at the top of my travel wish list. I quickly realized that it should have been!
Outdoor adventures, mountain views, authentic culture, and delicious food await the traveler who ventures to this incredible Bolivian city in South America.
Here's a local's guide to exploring La Paz, Bolivia!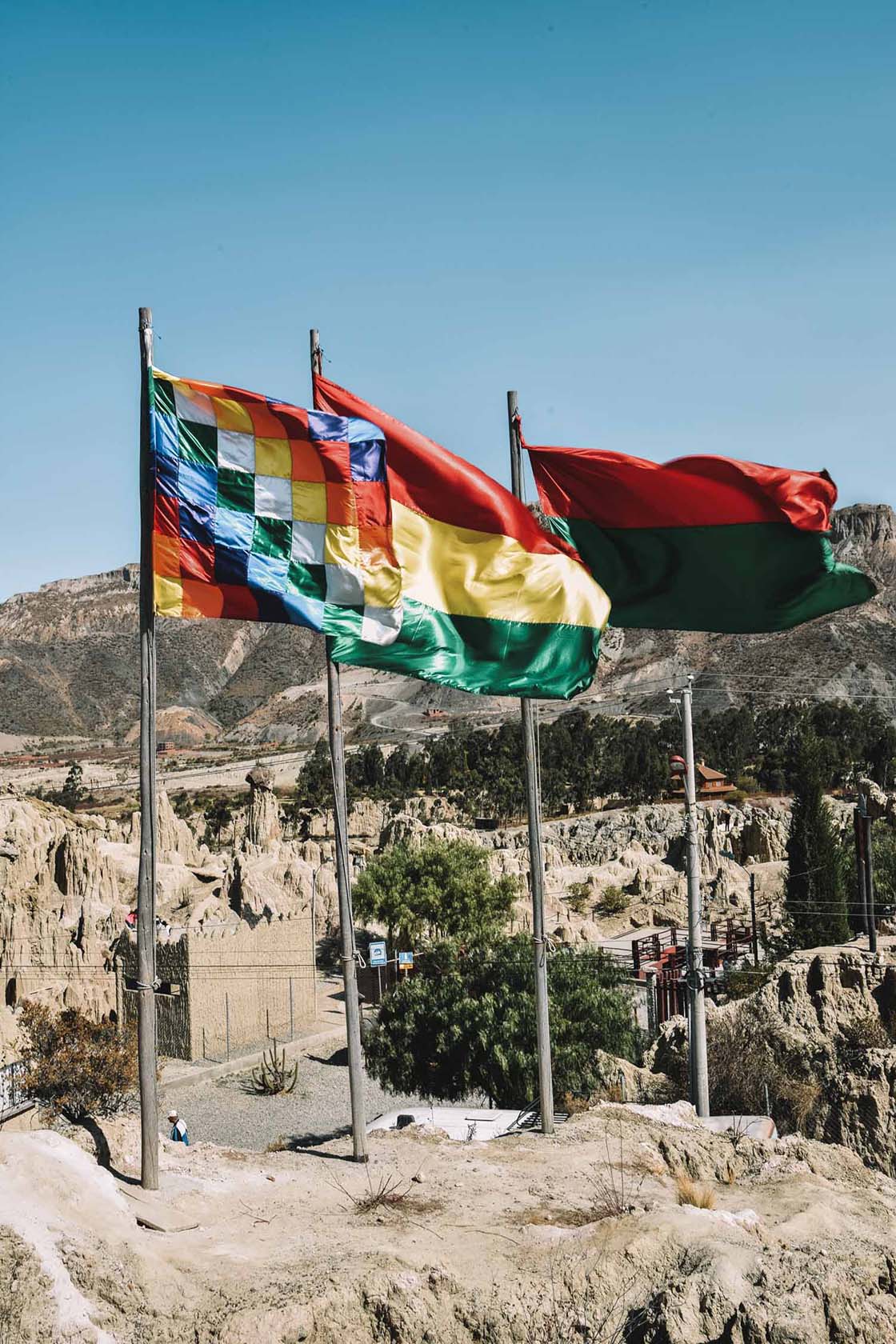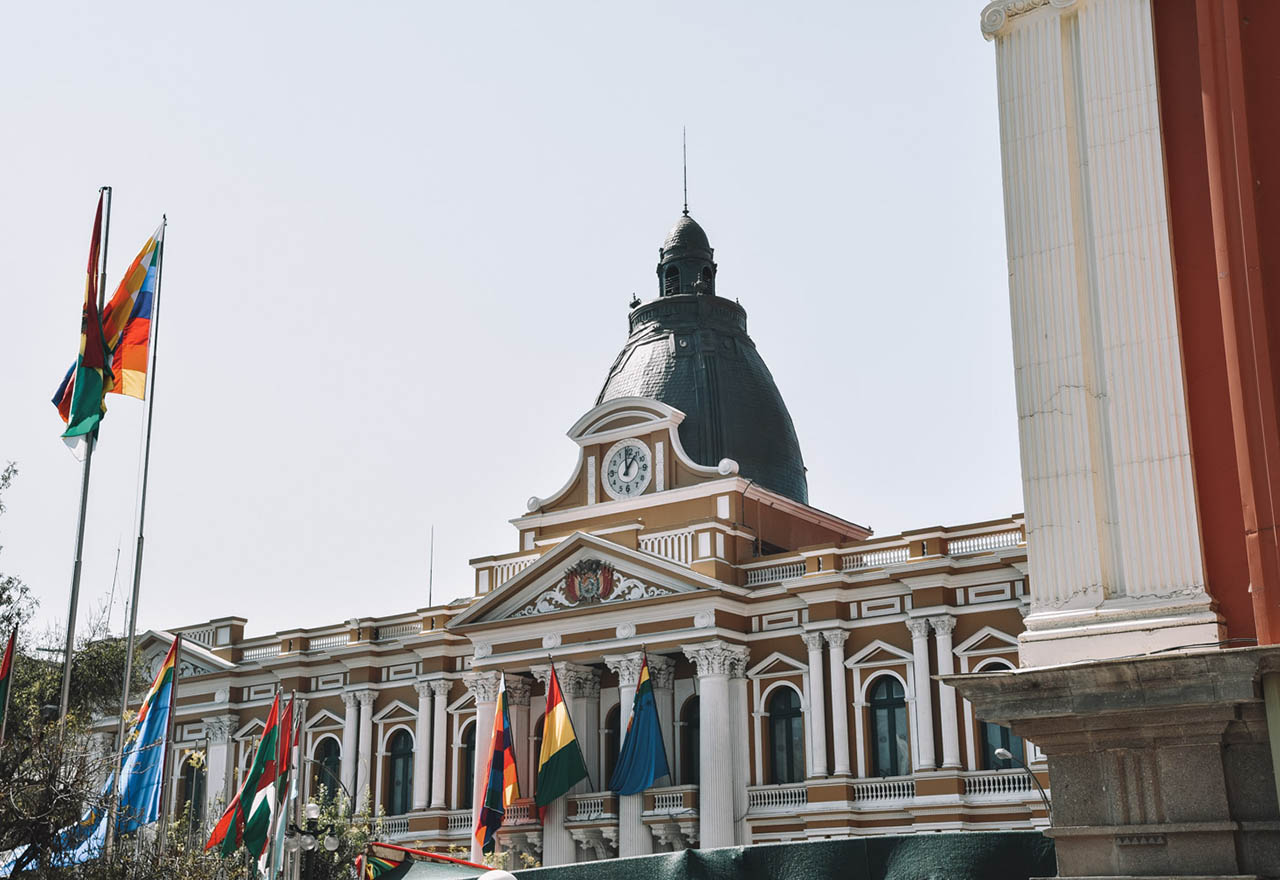 When to Visit
Bolivia has two main seasons: rainy and dry.
Most people want to visit during the dry season, which falls between May and October. Remember, since Bolivia is in the Southern Hemisphere, these are their winter months, so even though you are more likely to stay dry, you might be chilly.
During the coldest months of June and July, temperatures can drop below freezing in the city. If you want to visit during the warmer months, average temperatures in La Paz are still quite mild — you won't see many days over 70°F (21°C).
If you visit between the months of November and April, be sure to pack a rain jacket and water-resistant shoes as rainstorms can blow in quite quickly and you could find yourself in a downpour.
For the best of both worlds, try to plan your visit sometime in the "in-between" seasons; September or October, April or May.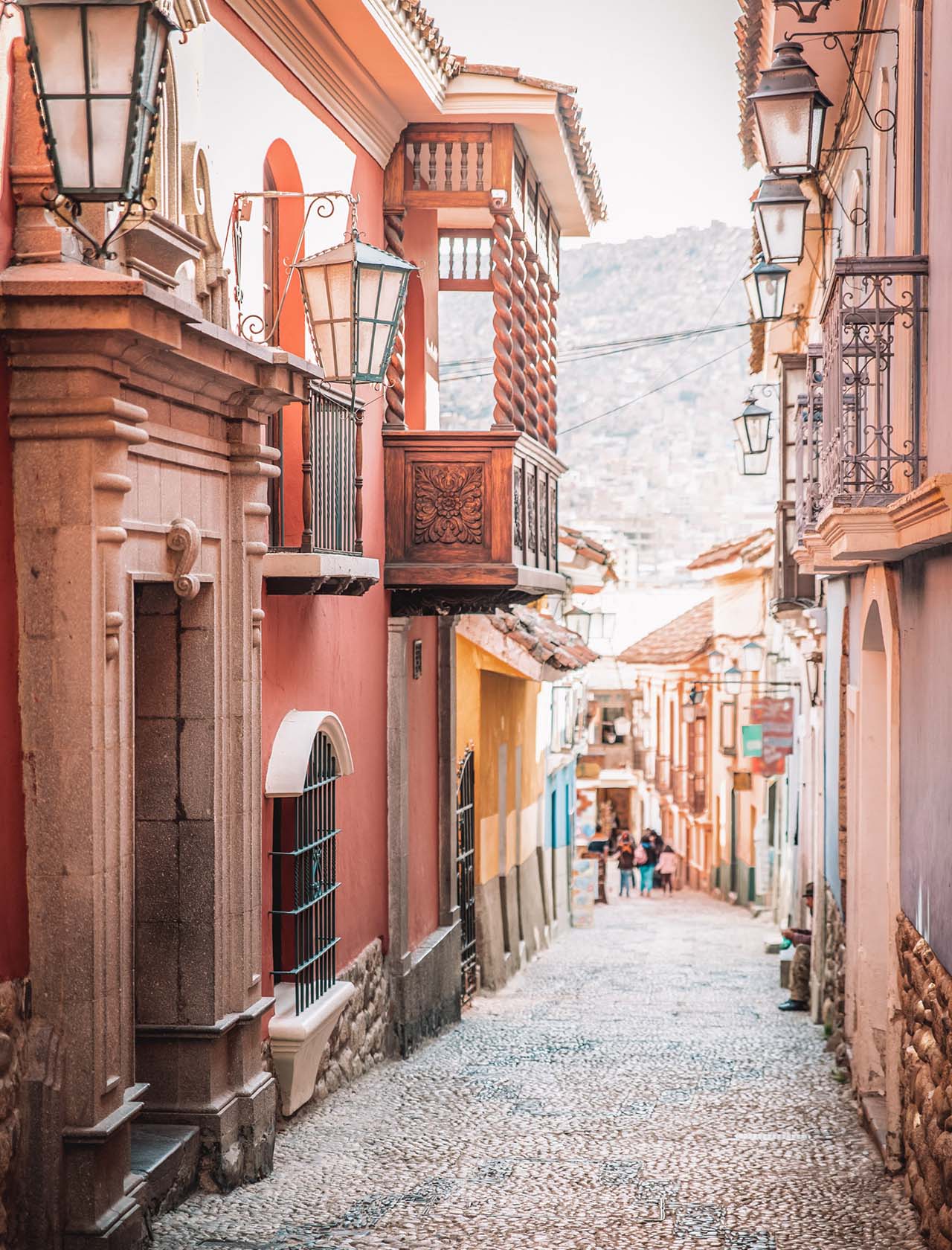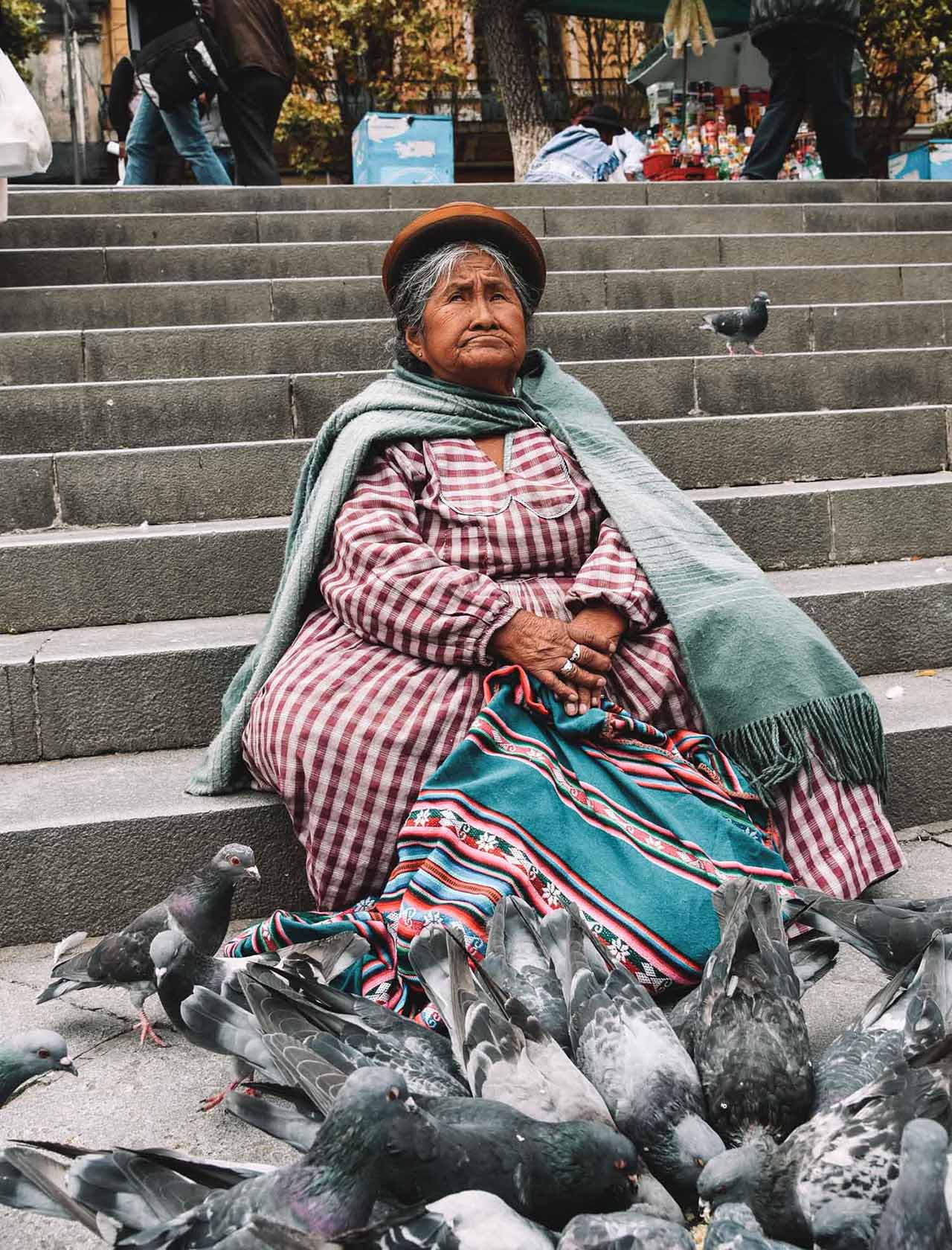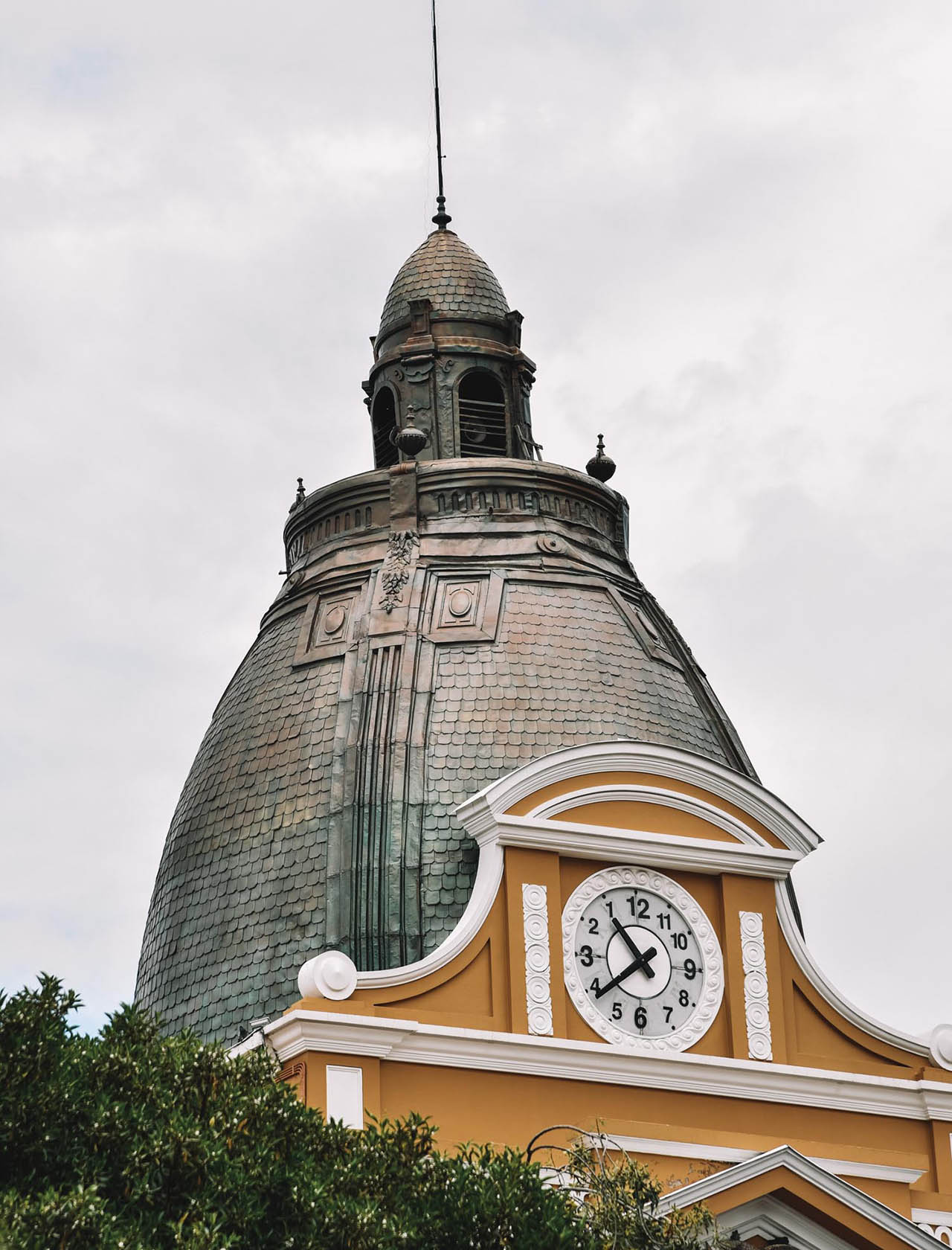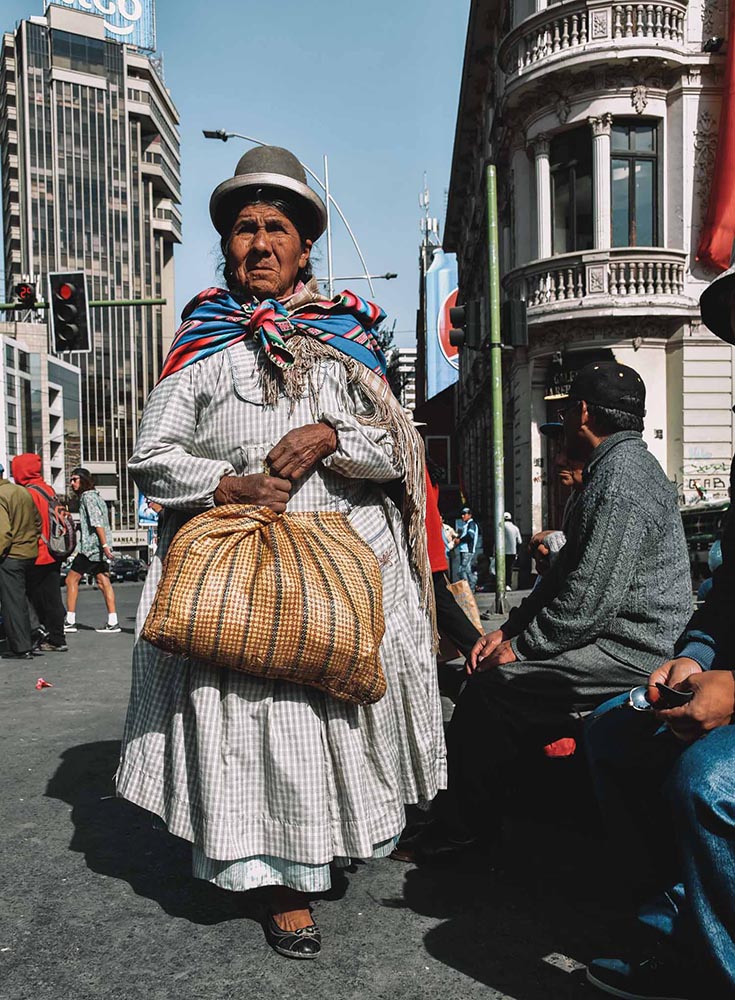 What  to See and Do
Wandering the streets of downtown La Paz there's much to see! From the elaborately dressed cholitas, to glimpses of snow-capped Mount Illimani overlooking the city, La Paz is a feast for the senses.
San Francisco Basilica
Holding both historical and religious significance, the facade is decorated with both Catholic elements and Bolivian flora and fauna, symbolizing the combination of Old and New World traditions that make up Bolivian culture.
To the left of the church, you can walk up and down Calle Sagarnaga where you'll find plenty of restaurants, tour operators, and shops selling almost anything you could want to be made from alpaca wool or brightly colored aguayo fabric.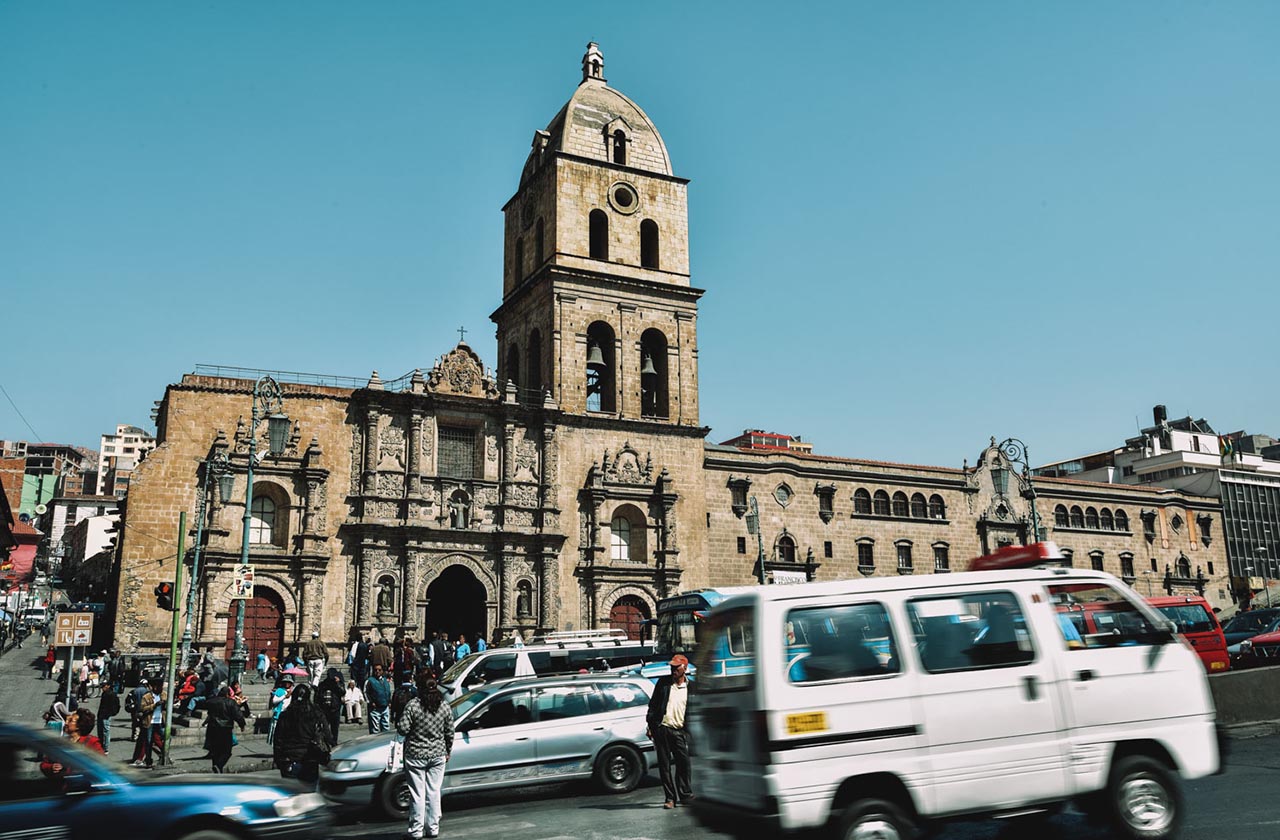 The San Francisco Basilica is one of La Paz's most iconic landmarks.
The Best-Preserved Colonial-Era Street
Continue your wandering to Calle Jaén, the best-preserved colonial-era street in the city, to visit several museums and art galleries. Be sure to check out the work of Mamani Mamani, one of Bolivia's most famous artists, and the Museo de Metales Preciosos which houses many Pre-Colombian, and Pre-Incan, metalworks.
Head to Plaza Murillo to get a look at the government buildings housed in La Paz, including the La Paz Cathedral, Palacio Quemado (residence of Bolivia's president), and Legislative Palace with its backward turning clock.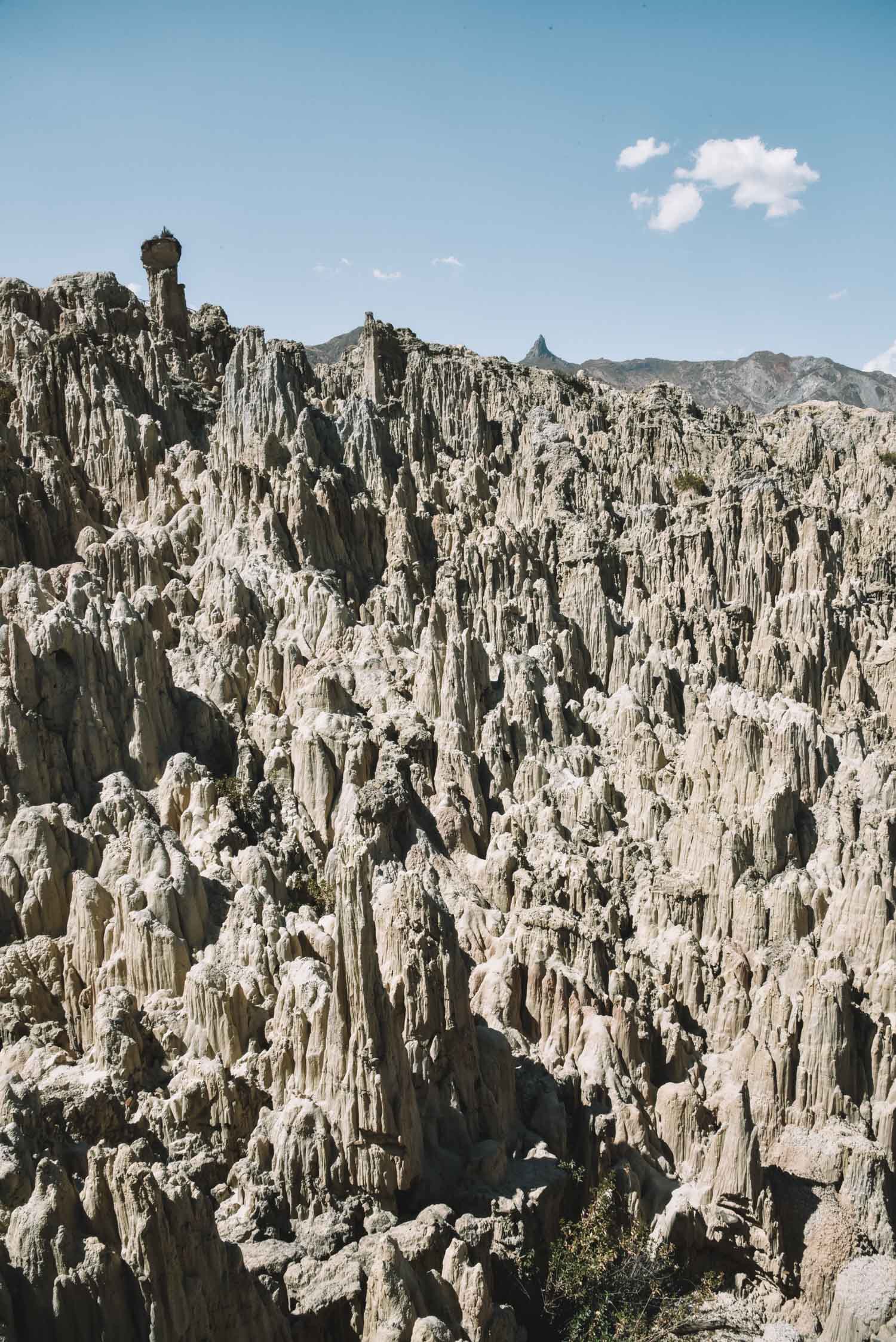 Valle de la Luna
For the Adventure Seekers
For adventurous types, El Camino de la Muerte, or the Death Road, has got to be on the top of your list for must-do activities while in La Paz. Known as the "World's Most Dangerous Road," this cliff-hugging highway will take your breath away!
Many companies, including Gravity, offer mountain biking tours, taking you from mountainous La Paz down the Death Road to the jungle town of Coroico.
If you're seeking a thrill, but not one for cycling, check out the Urban Rush Experience and rappel down a 17-story building right in the heart of the city! You can even wear a ridiculous costume while you do it so you can laugh your nerves away.
Up for a hike? Head to the Valle de la Luna (Moon Valley) in the Mallasa neighborhood for a relatively short, easy walk among the strange spire-studded landscape.
For Sports Fans
If you're a sports fan, catch a soccer game at the Hernando Siles Stadium. The Bolivian national team plays there, as do several local clubs. The El Clasico matches between two of the most popular local teams draw big, high energy crowds.
If you're in town during a match, you'll be sure to hear the roar of spectators even if you don't grab a seat for yourself! Tickets are easy to obtain at the last minute from hawkers outside the stadium, and usually don't cost more than 140 BOB ($20 USD).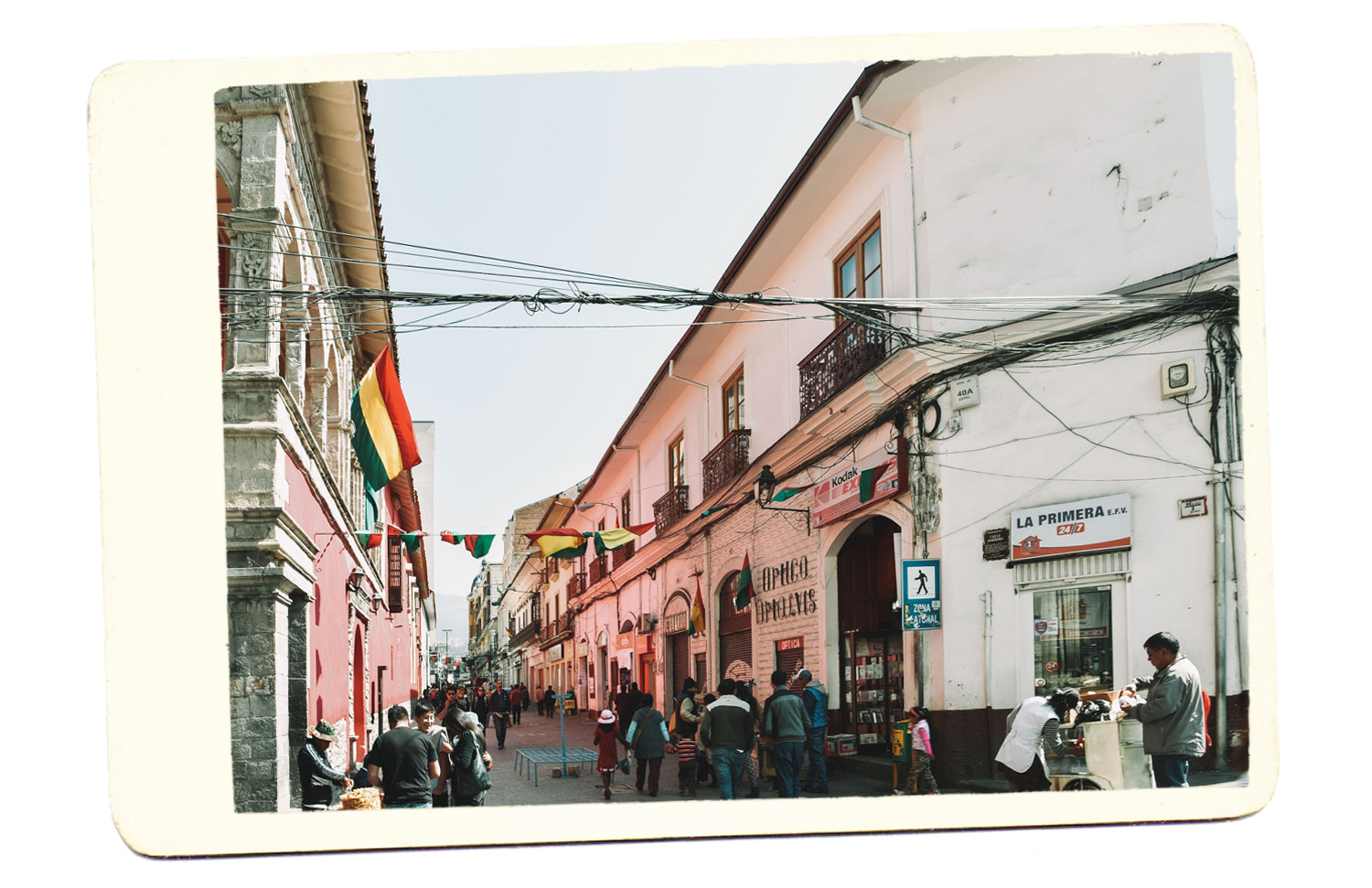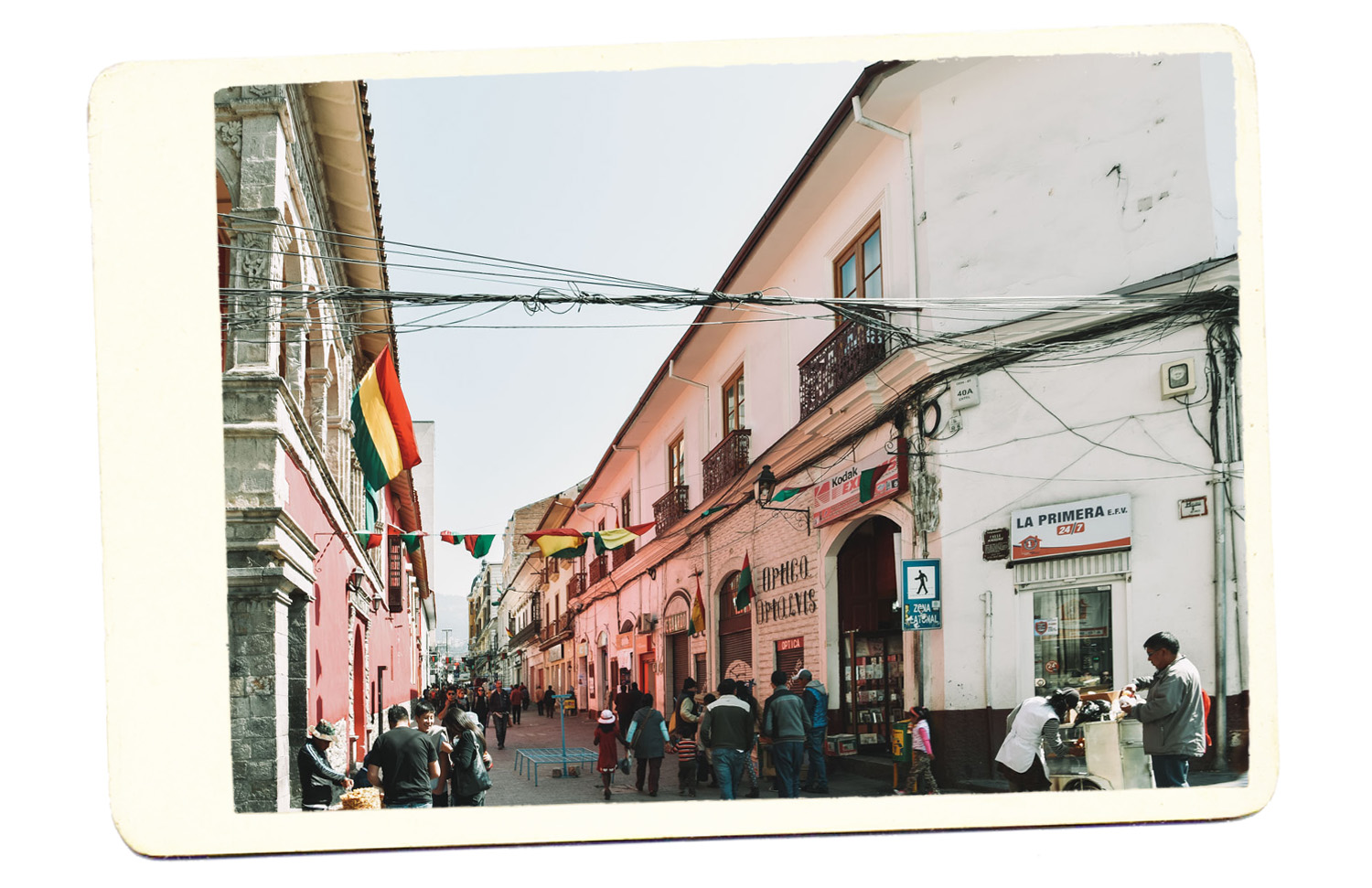 Where to Stay
There are a variety of options for your stay in La Paz, from fancy hotels to budget-friendly hostels.
The Zona Sur
The Zona Sur (Southern Zone) is generally considered to be the safest area of the city, and it is also a place where you can find several luxury hotels. This area of the city also sits at the lowest altitude, so it can be a good place to stay if you are still adjusting.
The Casa Grande — the hotel is lovely, and you can often find rooms for under $150 USD. Even if you're not staying at Casa Grande, you should definitely check out their all-you-can-eat breakfast buffet. The Casa Bar on the top floor is a fun, chic place to grab a drink.
Atix Hotel — another more luxurious option in the Zona Sur, and it is home to the Ona restaurant, an excellent dinner spot. The chefs pride themselves on creating unique dishes that showcase traditional Bolivian cuisine in new and exciting ways.
Sopocachi
Another popular neighborhood situated between the Zona Sur and city center is Sopocachi. Home to many trendy restaurants, Sopocachi is a great place to call "home" during your stay in La Paz.
The Stannum Boutique Hotel — located in Sopocachi, this is a trendy spot that offers spa services to help you relax after a day of exploring the city.
Heart of the City
If you want to stay in the heart of the city, close to many of the main tourist attractions and tour company offices, there are plenty of hostels near the Plaza San Francisco and Calle Sagarnaga.
The Adventure Brew Hostel — quite popular with young travelers looking for cheaper lodgings. It offers both dormitory-style or private room options.
Outside the City
If you prefer to spend your days exploring, but your evenings away from the hustle and bustle of a big city, Colibri Camping might be the perfect place for you. This eco-lodge is a more rustic, budget-friendly option.
It's separated enough from the city for you to enjoy nature and relax, but close enough for you to easily see and do all you wish to while visiting La Paz.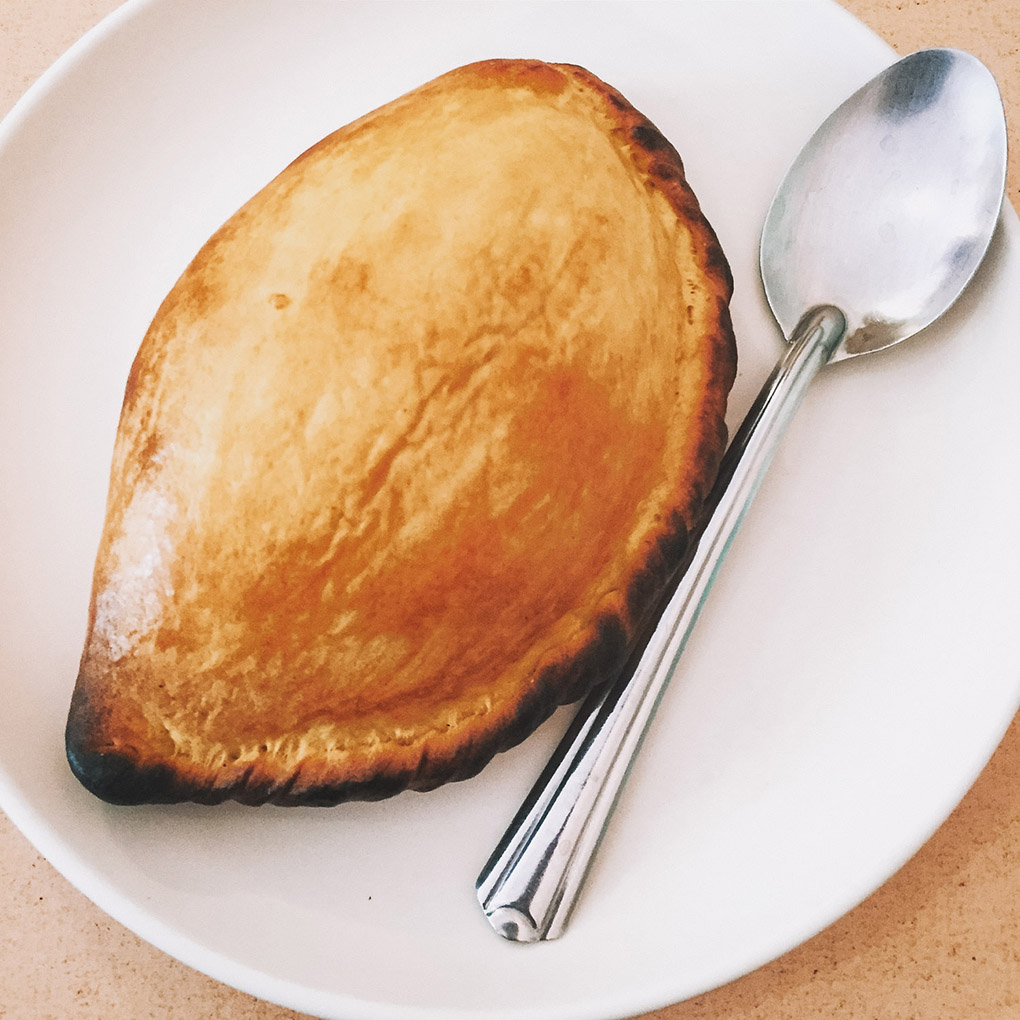 Where and What  to Eat
One Bolivian snack you must-try during your visit is a salteña. Like a chicken-pot-pie-to-go, salteñas are a delicious way to satisfy your hunger without missing a beat. Available in pollo (chicken), carne (beef), or vegetarian varieties, your trip to La Paz would be lacking without tasting a salteña.
There are plenty of salteñerias to choose from, but one of the most popular is Paceña la Salteña, which has several locations throughout the city.
Another snack you must-try during your time in Bolivia is a cuñape. These cheesy rolls are absolutely addicting! (And they're made with yucca flour, so they're gluten-free!) My favorite places to grab cuñapes were Café Epico in the Calacoto neighborhood and Los Qñapes in San Miguel.
If you visit Los Qñapes, be sure to pair your cheesy delights with their amazing hot chocolate!
For a cup of coffee, you can't beat Café Typica. This adorable coffee shop was my go-to when I needed a quiet, cheerful place to grade papers. I was thrilled to see that it was named as the number one coffee shop in South America last year!
With two locations in La Paz, you should definitely stop in and grab a snack at Typica.
If you consider yourself a foodie, you have to plan a visit to Gustu. This gourmet restaurant was included on the list of Latin America's Top 50 Restaurants in 2017, and for good reason.
The best way to experience all the flavors and creations that Gustu's chefs have to offer is to order one of their rotating tasting menus. Add on the drink pairings, and you're in for a culinary experience unlike any other! The best part is, you can enjoy a meal of this caliber for under $130 USD.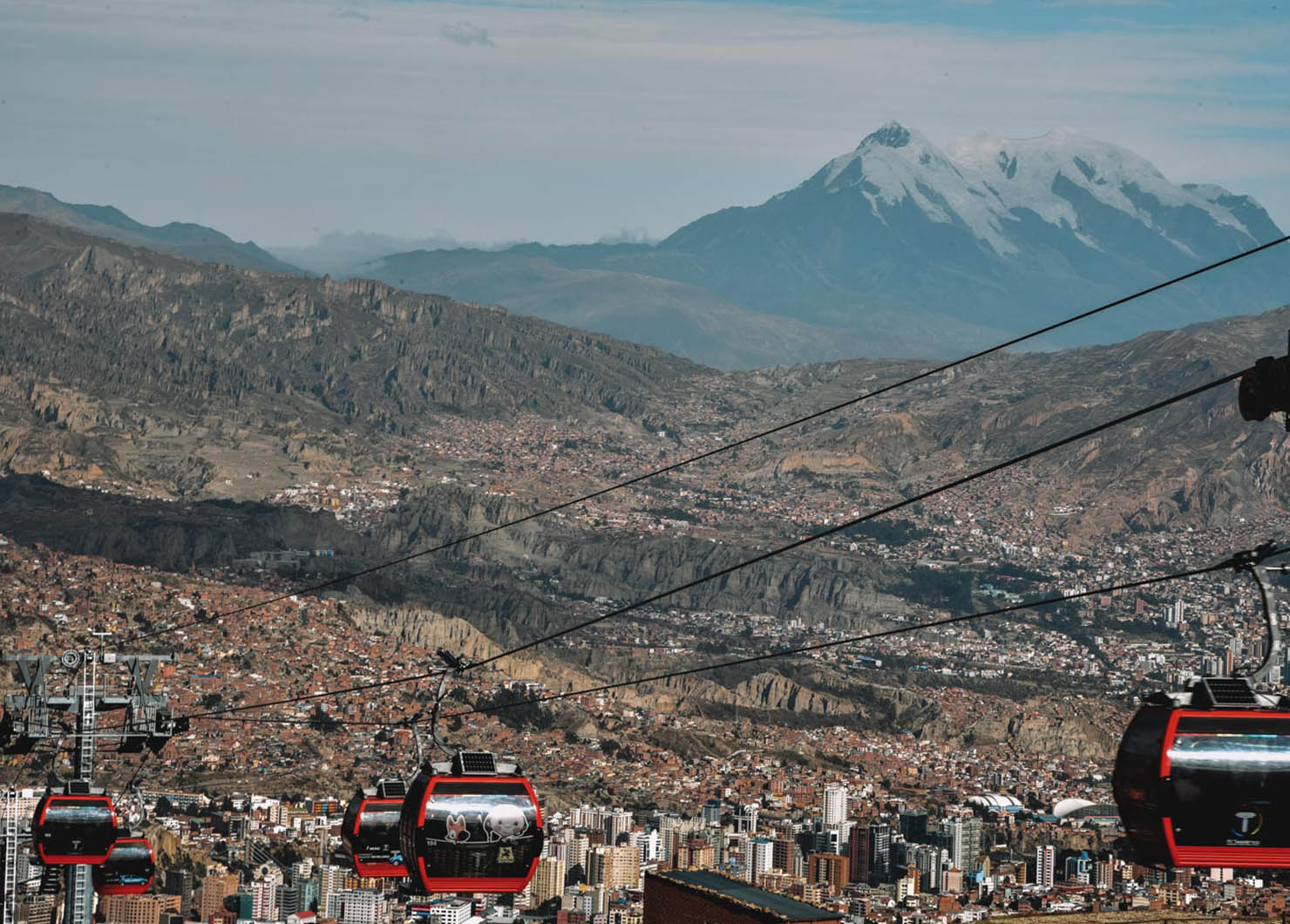 How to Get Around
La Paz can be quite an overwhelming city for foreigners with all its steep, winding streets. Luckily, there are plenty of options for public transportation that can get you where you need to go throughout the city.
Most forms of public transportation in La Paz are safe for tourists to use, even if you are traveling alone, due to the fact that you will be surrounded by lots of other commuters.
Be aware of your surroundings so your pocket doesn't get picked, but don't be overly worried. Embrace the Paceño public transportation with these tips!
The Teleféricos
One of the first things you'll likely notice when you arrive in La Paz are the brightly colored cable cars crisscrossing the sky. These teleféricos not only provide efficient
public transportation, but also a fun way for visitors to see the city in its entirety.
Tickets can be purchased at any teleférico station, and the route maps are very easy to understand.
A one-way trip on one line only costs 3 BOB (less than $0.50 USD), and if you want to ride all the lines, you can save time and money by purchasing a rechargeable teleférico card.
If you're prone to getting car sick, the teleférico is a much better option for getting around to avoid the stop-and-go traffic and hairpin curves that characterize La Paz's streets. Even if you can handle a harrowing car ride, I still recommend riding the teleférico at least once during your time in La Paz as there really is no better way to get a bird's eye view of the whole city.
Puma Katari
Another great option for getting around in La Paz is to use the Puma Katari buses. These buses cost 2 BOB per ride (less than $0.30 USD) and run along set routes with set bus stops.
Pumas are a great option for cheap transportation, and they allow you to easily plan out your route. The buses even offer free WiFi on board so you can use a maps app on your phone to be sure you hop on and off at the right stops.
Micros, Minis, and Trufis
If you want a more local experience, hop on one of the micros (multi-colored school buses), minis (15 passenger minivans), or trufis (shared taxis).
These various forms of public transportation run along routes specified by the signs in the windows. As such, you will definitely need to know the neighborhood you are heading to so that you know which vehicle to flag down.
Rather than stopping at designated areas, these micros, minis, and trufis can be flagged down anywhere to hop on.
Simply wait by the side of the road and flag down the one going to the neighborhood you are headed toward. Similarly, you just need to use a phrase like "Aqui, por favor!" (Here, please.) or "En la esquina, por favor." (At the corner, please.) to let the driver know that you want to get out.
Venturing through the city in one of these options can be an adventure in and of itself!
I definitely recommend using a map app on your phone if you are unfamiliar with La Paz so that you can better know which vehicles to flag down and where to tell the driver you want to get off.
Micros are the cheapest form of public transportation in La Paz, costing only 1 BOB ($0.15 USD) per ride. Minis cost 1-2 BOB depending on the distance you travel (for example, crossing from the Zona Sur neighborhoods to El Centro, or the city center neighborhoods, costs more). Trufis cost 2-3 BOB, again, depending on the distance you travel. Most people pay as they exit the vehicle.
Radio Taxis
The most expensive form of public transportation is using a taxi. Of course "most expensive" still generally means less than 20 BOB (less than $3.00 USD) depending on the distance. From the Zona Sur all the way up to the airport in El Alto, a decent rate for a taxi is 90 BOB (less than $14.00 USD), and most rides that you take will be far shorter than that.
Radio taxis are official taxis, meaning the drivers work for a taxi company and have radio contact with a dispatcher, making them a relatively safe option to use.
Sticker Taxis
In La Paz, you are sure to see many cars driving around with no other markings besides a sticker that says "Taxi" in the front window. These sticker taxis are not affiliated with any official company but are simply individuals using their personal vehicles to make some money.
Many of these sticker taxi drivers are honest, hard-working people who will get you where you need to go without a problem, and usually for a cheaper rate than a radio taxi.
There are, however, some sticker taxi drivers that are associated with more nefarious activities, such as kidnappings or worse. Since these taxis do not work for a company and therefore are not in radio contact with a dispatcher, there is no accountability for the passenger.
Please, especially if you are traveling alone, don't risk a sticker taxi to save a few cents.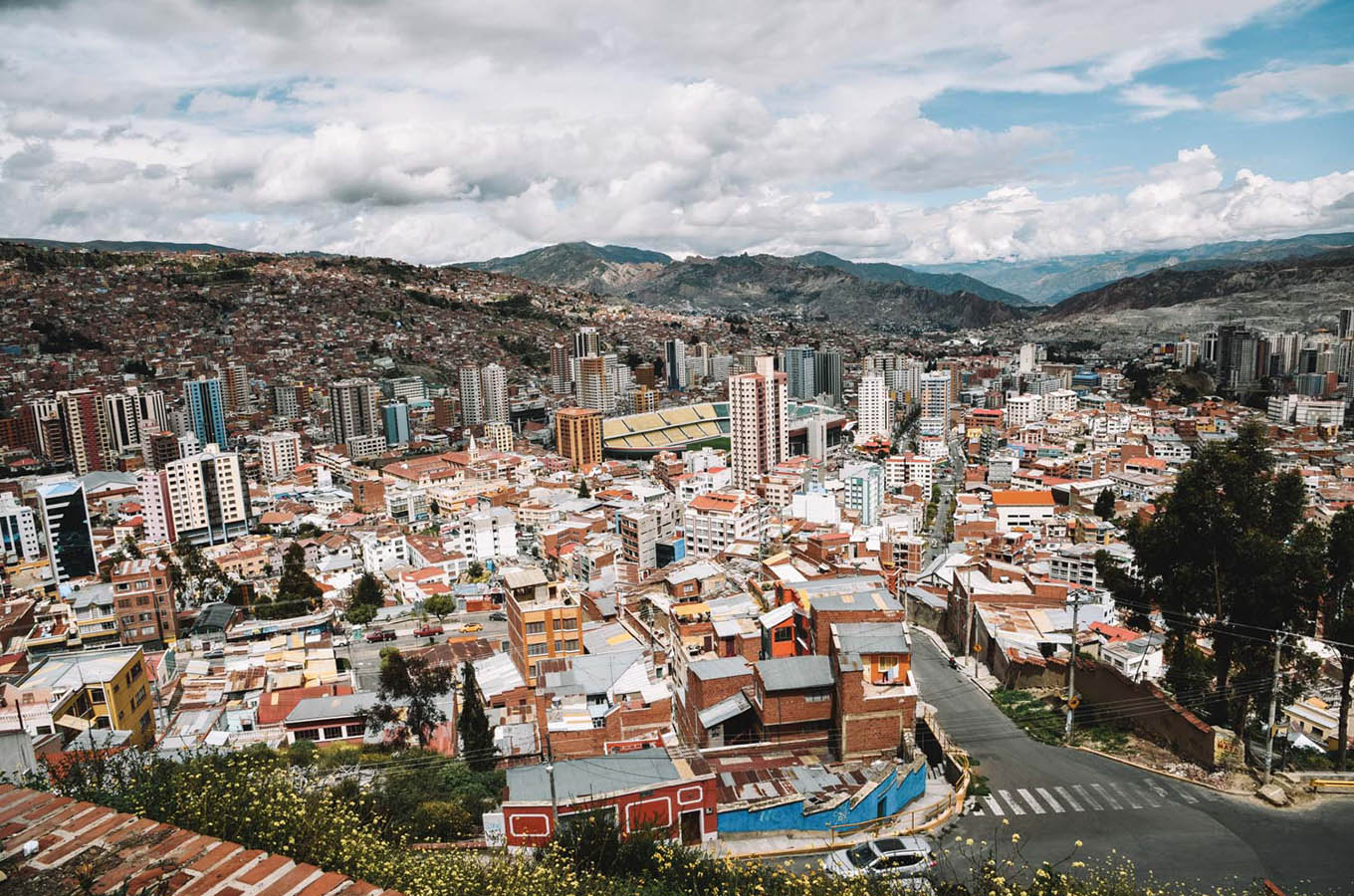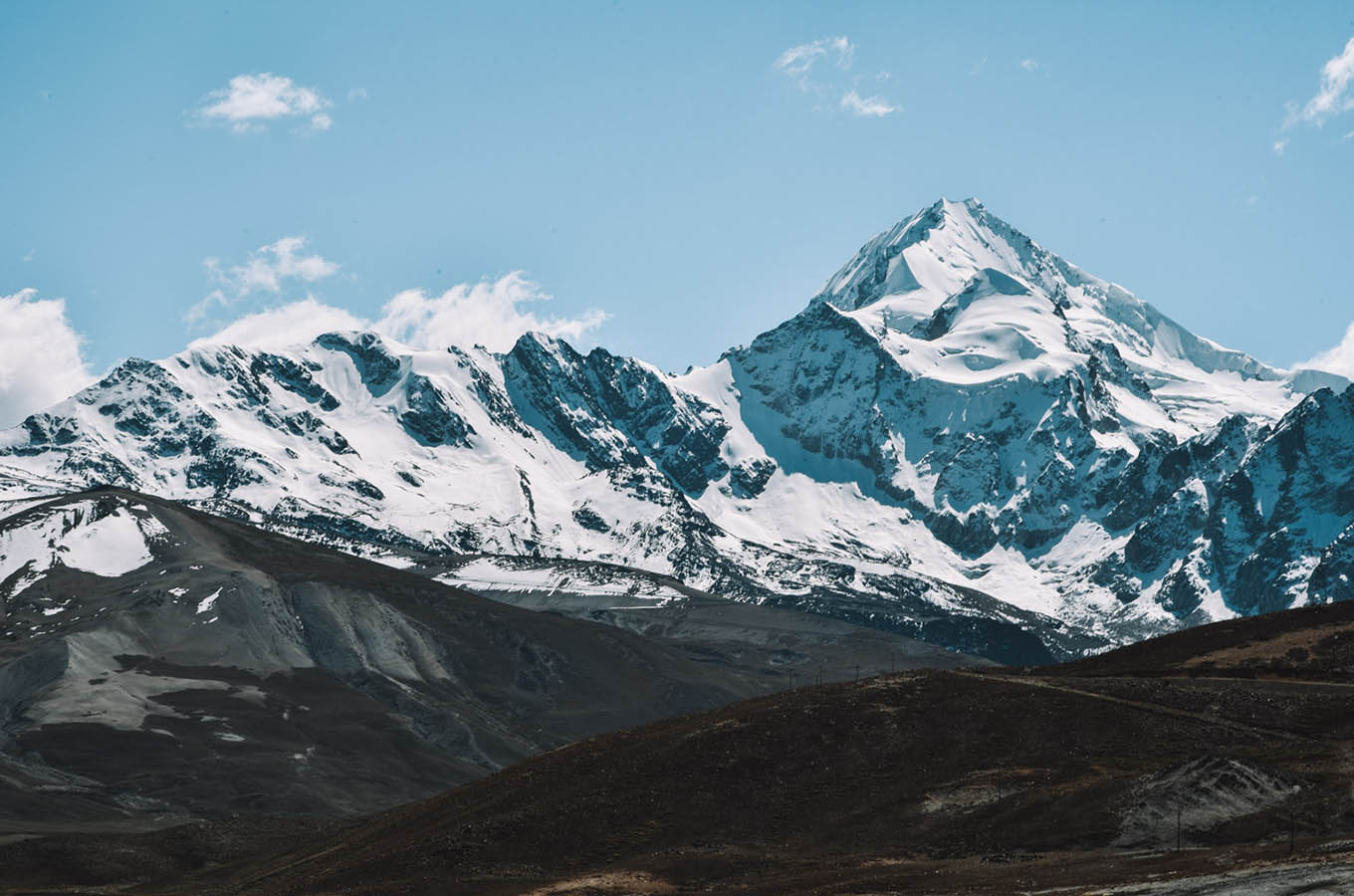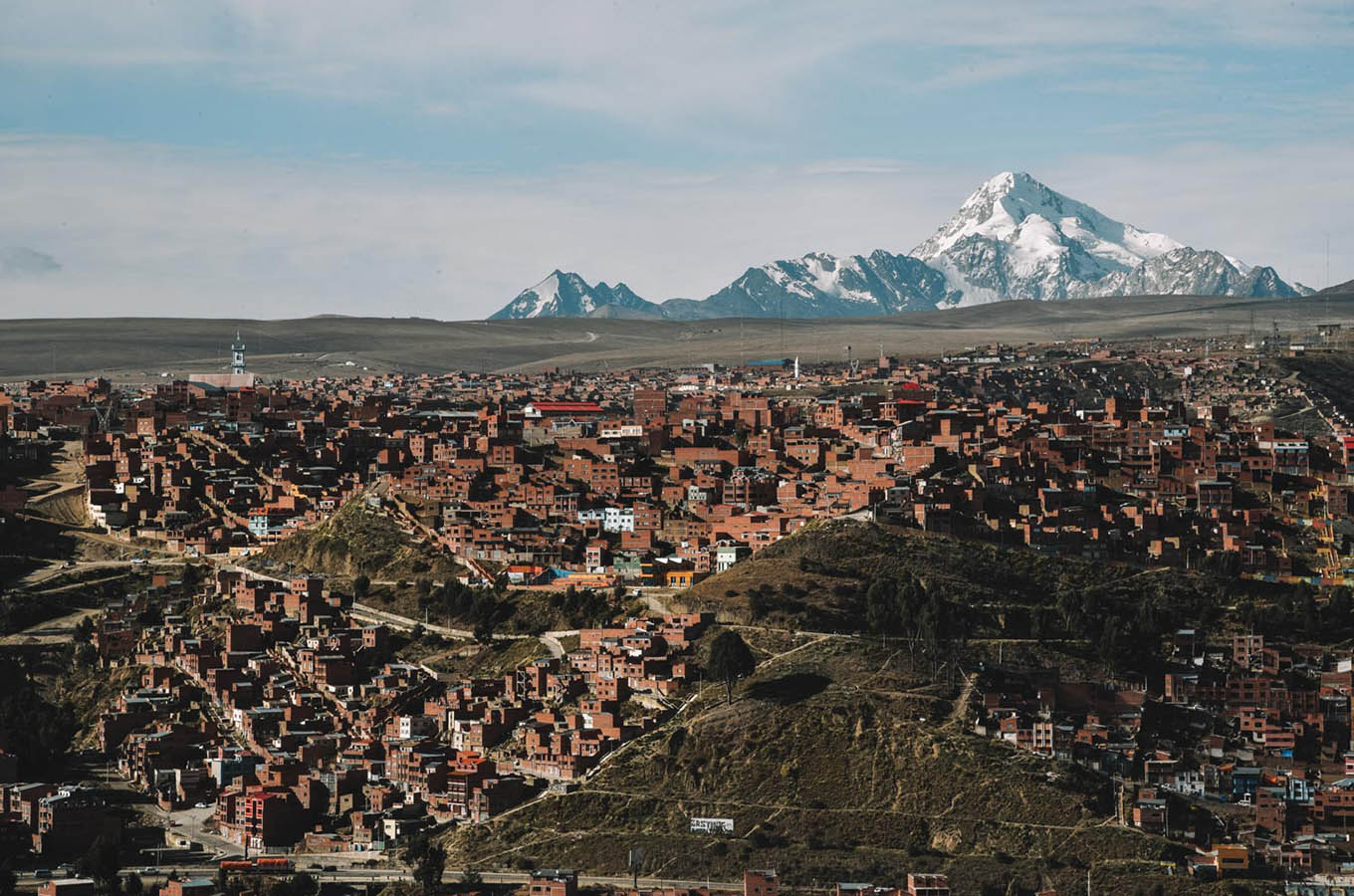 Dealing with the Altitude
One thing you may be worried about when planning your trip to one of the world's highest cities is altitude sickness.
The number one thing you can do to combat altitude sickness is to drink tons of water! Staying hydrated is key. Even for someone who has lived in La Paz for a long time, headaches and other symptoms of mild altitude sickness can sneak up on you if you're dehydrated.
Most locals will assure you that drinking a warm cup of coca tea will also help with the altitude. On the flip side of that, if you're struggling with the altitude, avoid alcohol. You might be surprised how low your tolerance is this high above sea level!
Also, when planning your trip to La Paz, don't schedule any big plans for the first day or two of your visit, just in case you need to spend some time adjusting and resting in or near your hotel room.
For me, usually, a nice long nap after I arrived at my apartment from the airport was all I needed to be ready to hit the ground running the next morning!

If La Paz, Bolivia wasn't on your radar before, I hope you've been convinced that it should be!
There's no place on earth like it, and I know that the people, culture, food, and rambunctious nature of this city in the sky will endear it to you as it did to me.