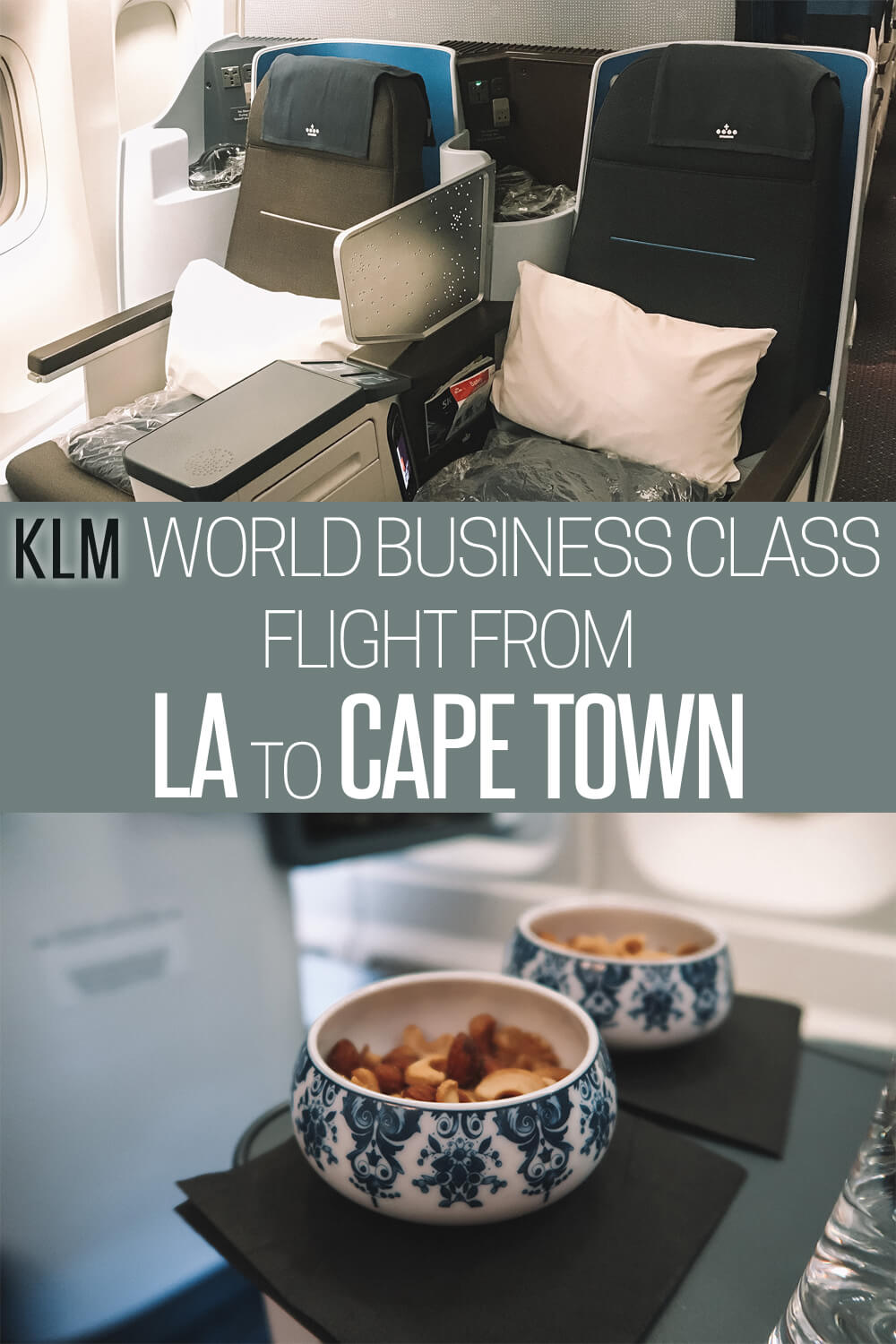 I flew on World Business Class from LAX to Cape Town for my big move to South Africa! After all of the packing and running around, I definitely needed an upgrade.
Fortunately, it was an ultra-relaxing flight, and I was able to unwind en route to my new home. With plush seats and luxury touches everywhere you look, KLM makes it worth the upgrade.

What to Expect in KLM Business Class
One of the perks of flying KLM World Business Class is its lounges. These places aim to be a peaceful oasis in the middle of crazy airports, and they do it well.
It's great to be able to get away from noisy restaurants and airport cafés, so I'm always on the hunt for quiet lounges like this. Of course, the lounges vary depending on the airport, but they are always a good place to relax or get some work done.
They have first-rate business facilities and comfy areas to hang out. Rather than searching through the airport fast food options, come here for a bite to eat and complimentary drinks.
Another major selling point for this flight was the extra luggage.
When you are making an international move, one suitcase just doesn't cut it. When you upgrade to KLM World Business Class, you can get two free bags. That means a total of 140 pounds of luggage (32 kg or 70.5 pounds max per bag).

Amenities on KLM Business Class Flight
KLM is all about luxury swag bags. It just updated its goodies to a kit by Dutch designer Jan Taminiau. These things instantly jetted their way up to the top-ten airline amenity bags (apparently there are rating lists and even awards for such things!), and the Jan Taminiau bags are already a collector's item.
With styles for both men and women, KLM is going to release a new clutch bag and wallet from the haute couture designer every year.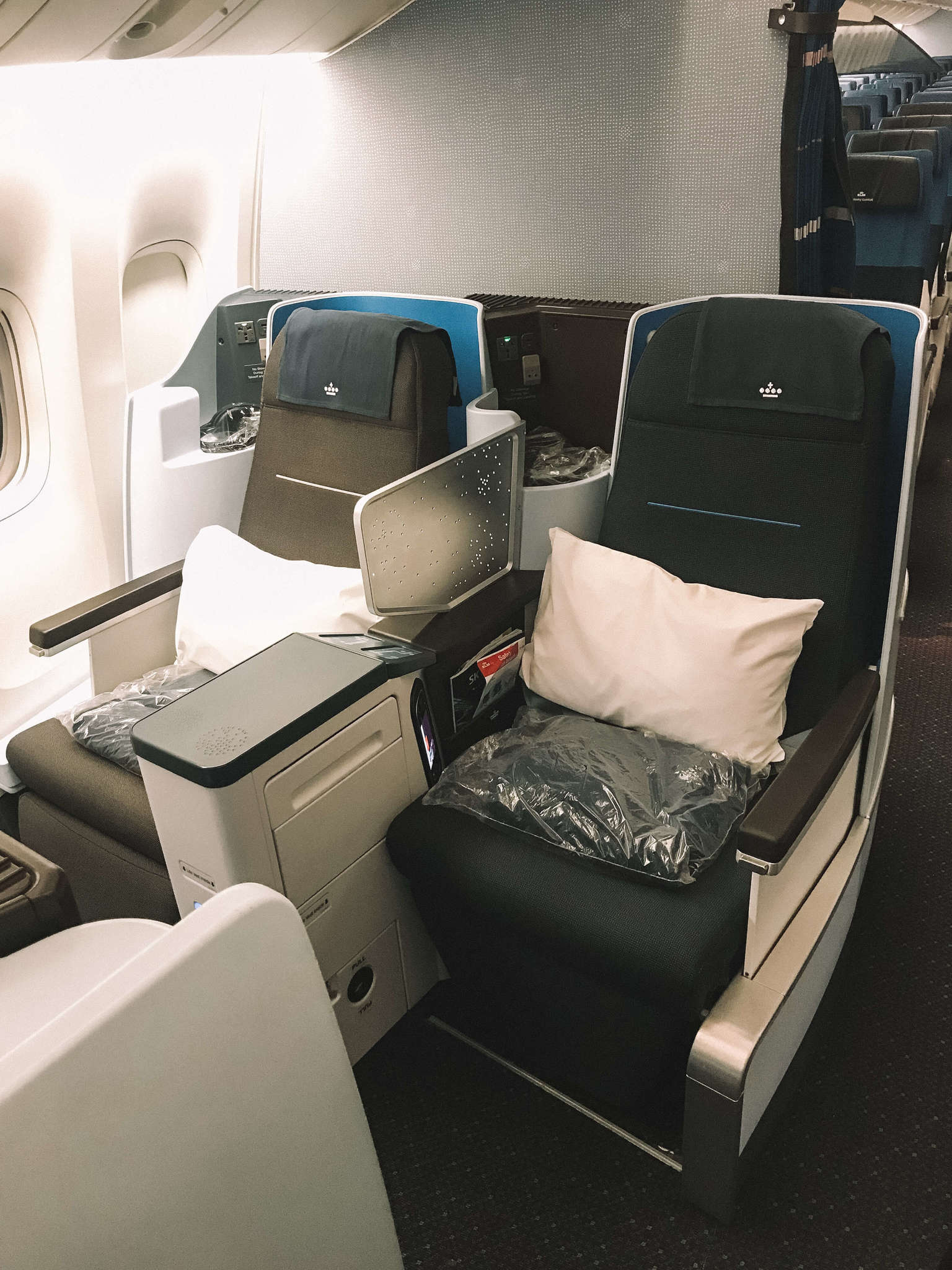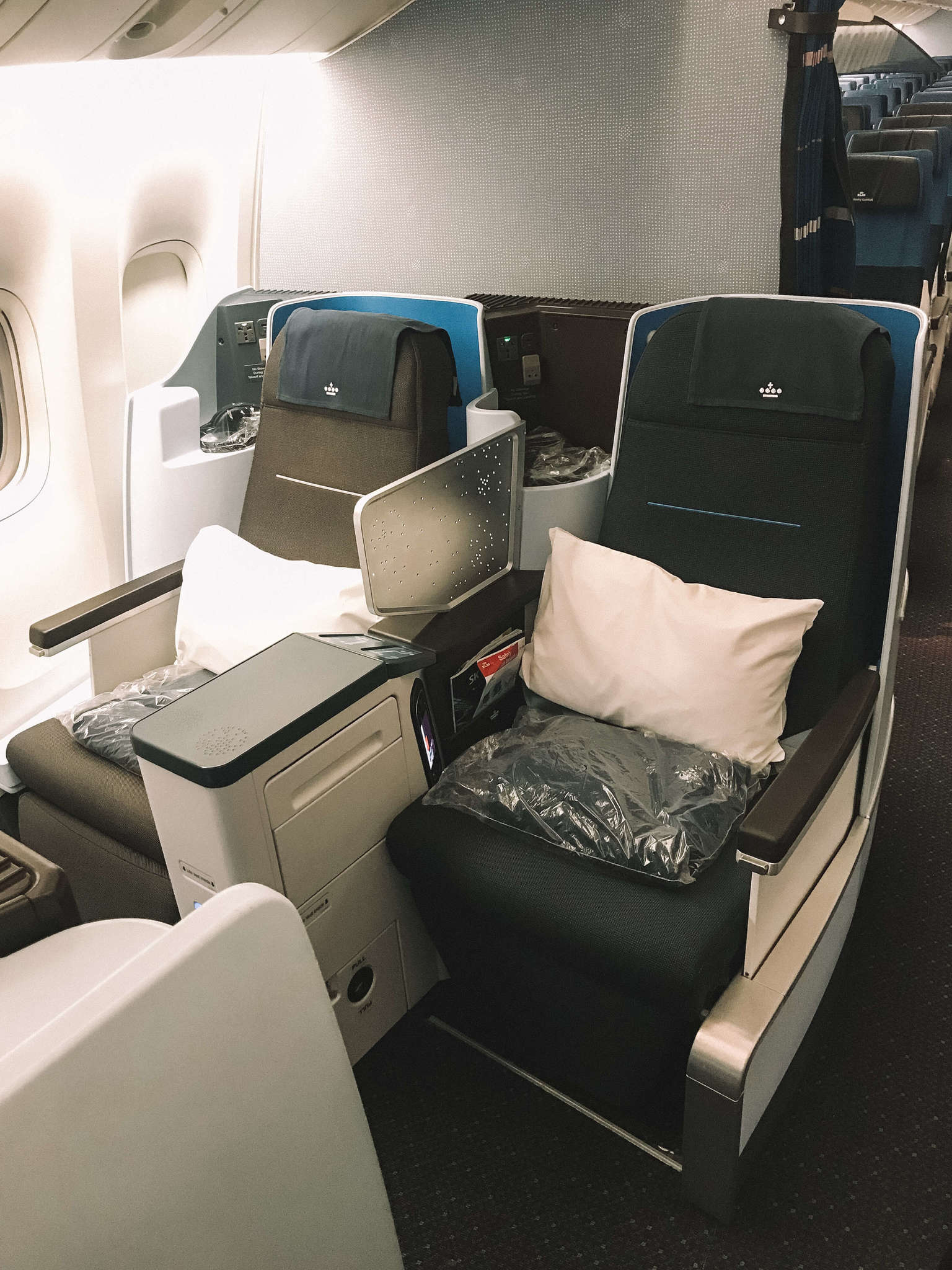 Seating on KLM Business Class Flight
KLM is in the process of upgrading the entire World Business Class experience, and it's super luxe. The seats lie totally flat and measure a full 81.5 inches long.
Every seat has direct aisle assess, which always makes long flights infinitely more bearable. Each seat also features a privacy canopy so you can drool on your pillow in private.
The KLM entertainment options are truly first class.
There is a 17-inch screen, which is one of the biggest you'll find anywhere, and it dwarfs any tablet viewing experience. Once you're settled in, you'll find more than eighty movies as well as other cool entertainment options, like audio books and language courses.
KLM World Business Class seats also have in-seat power and ample room to spread out so you can do a little work or just veg out in front of your laptop. With the extra storage space at my seat, I found it easy enough to set up a mini lounge in sky for the day.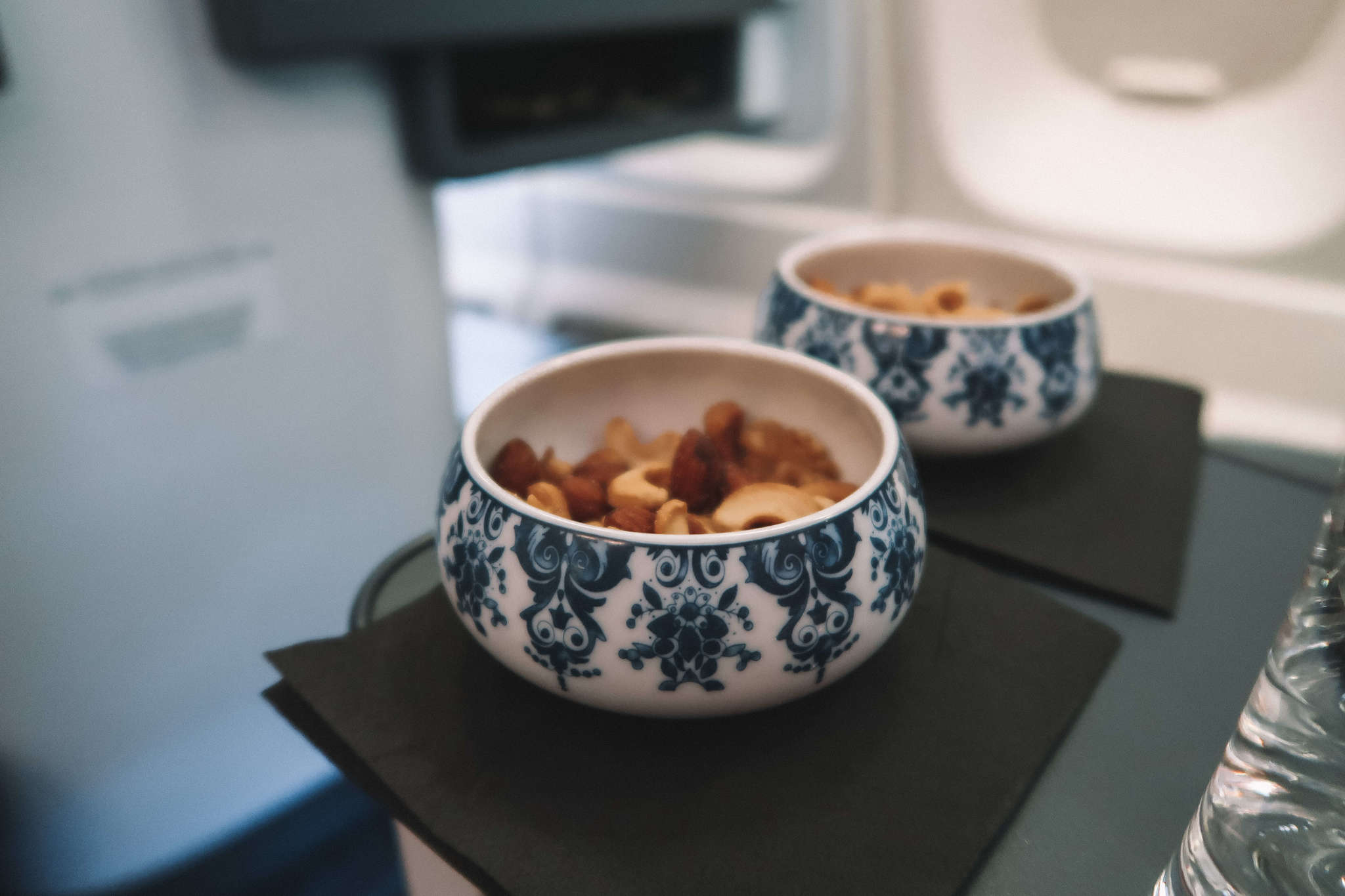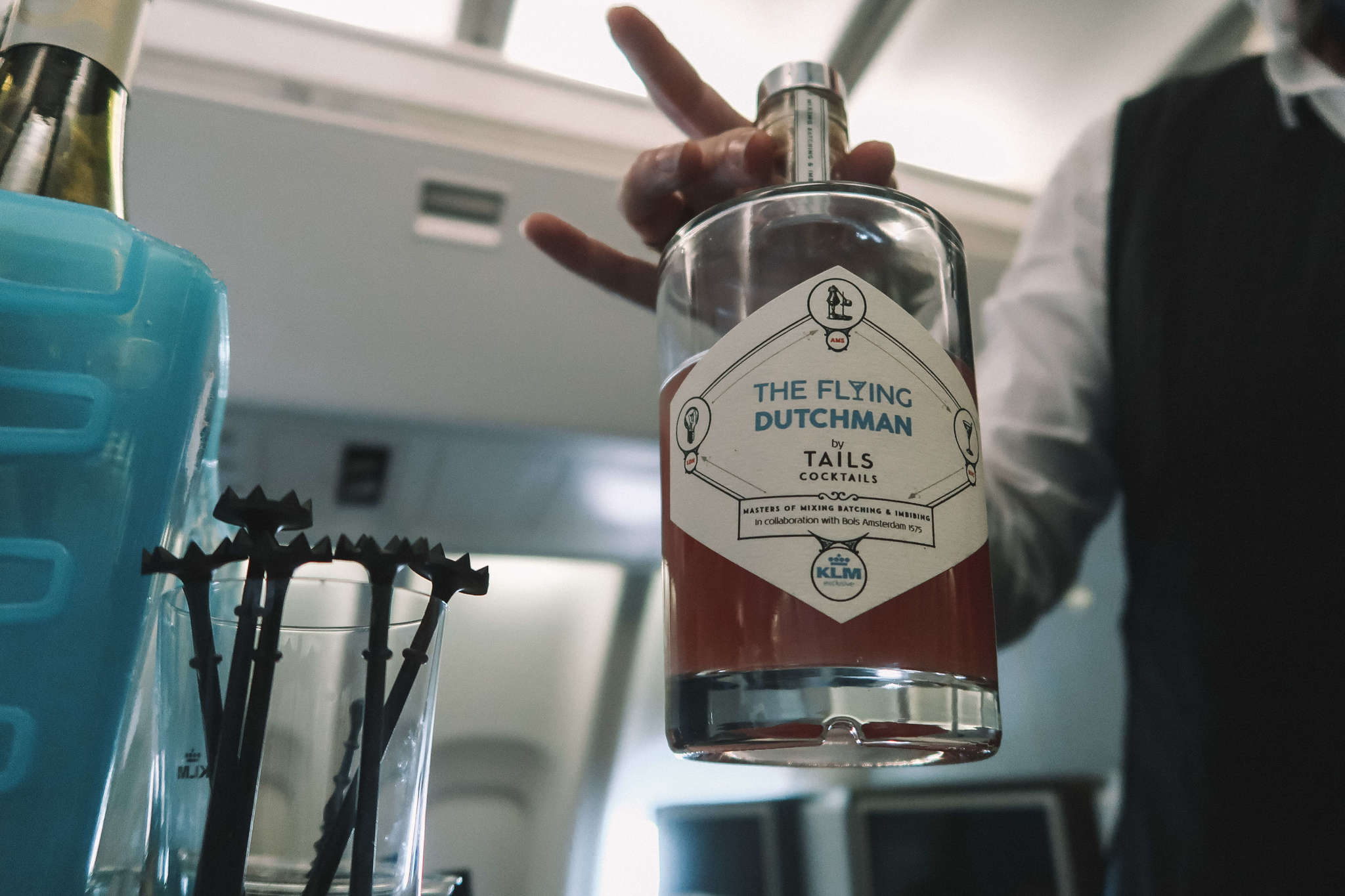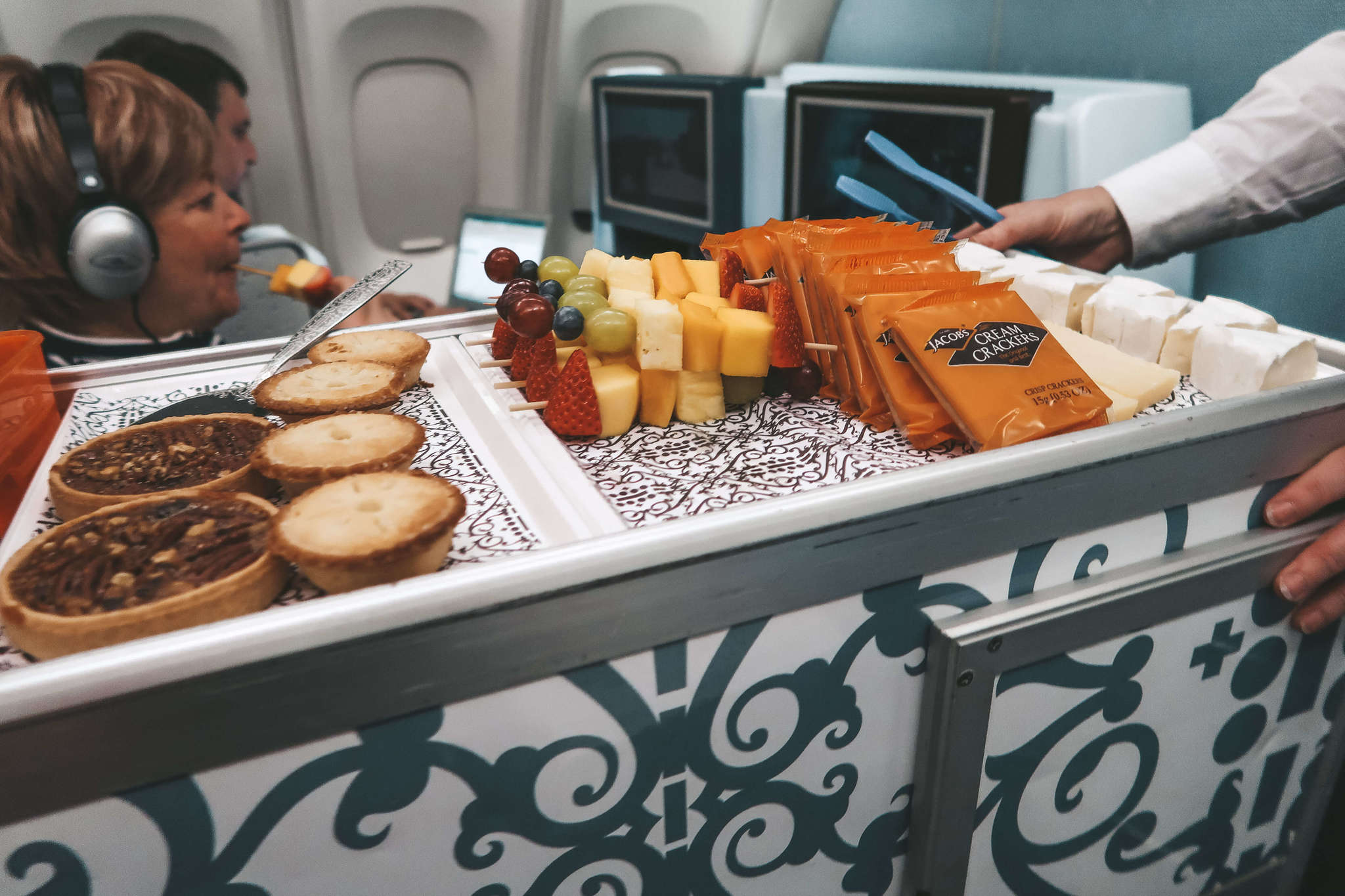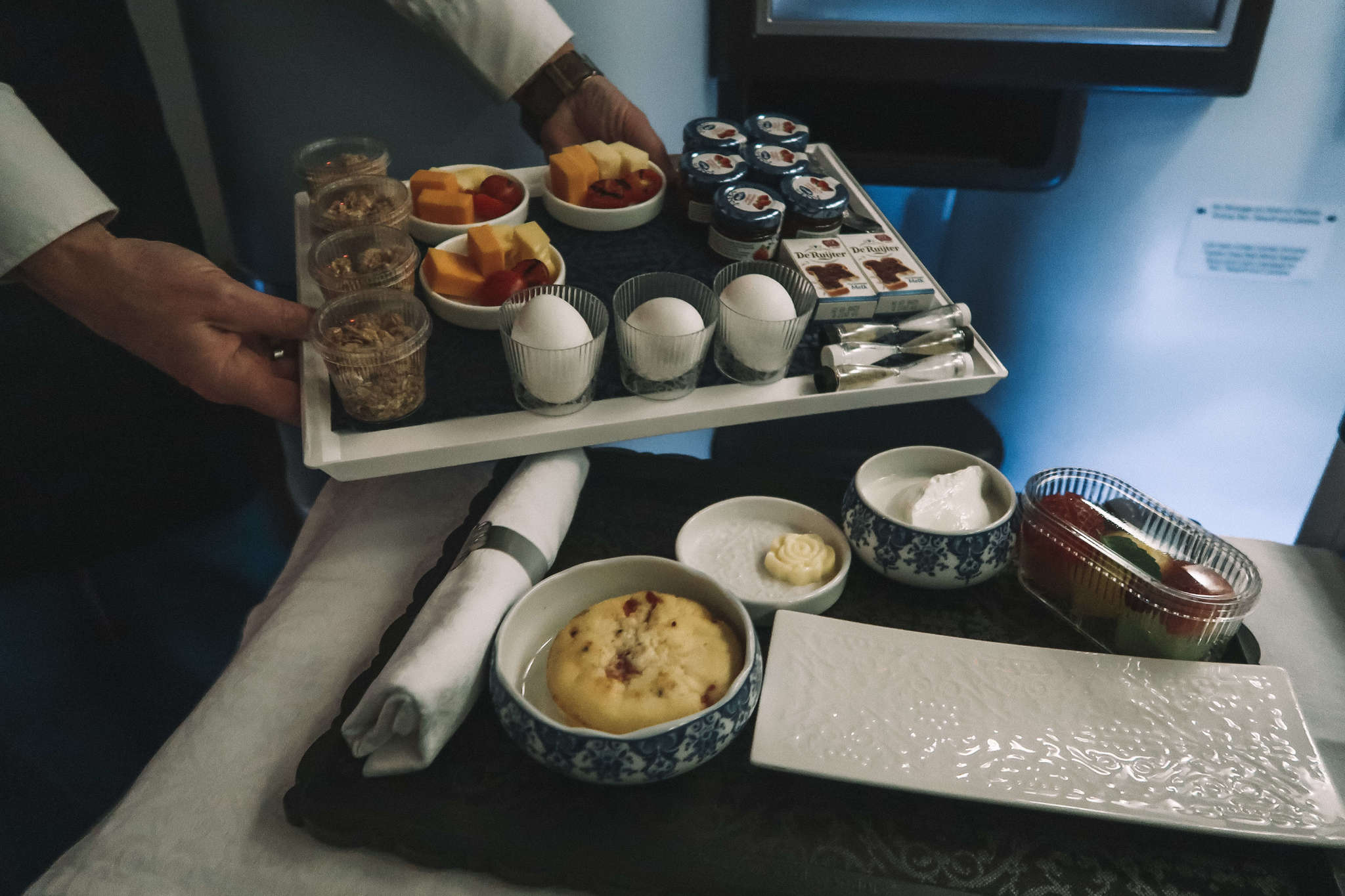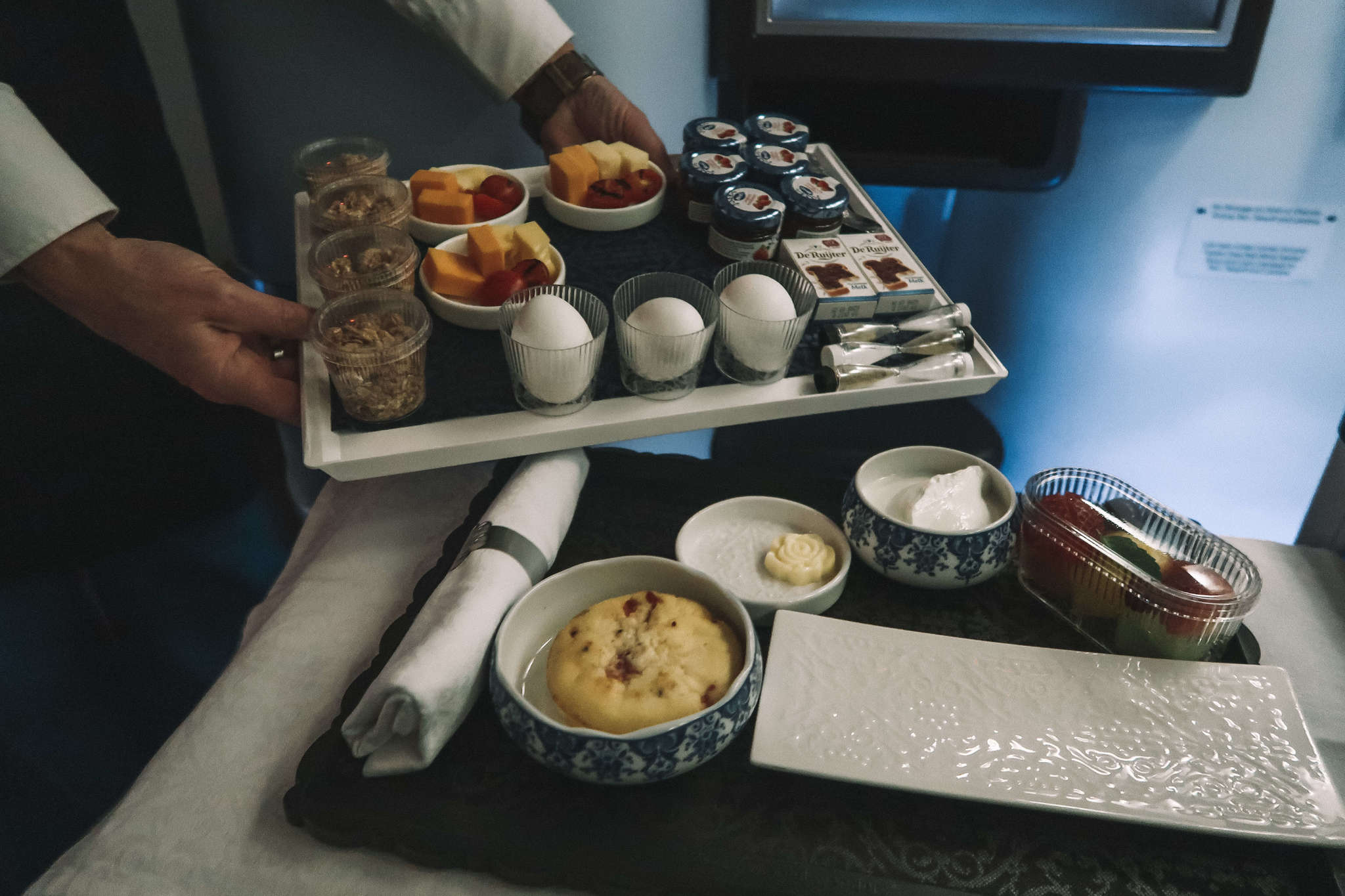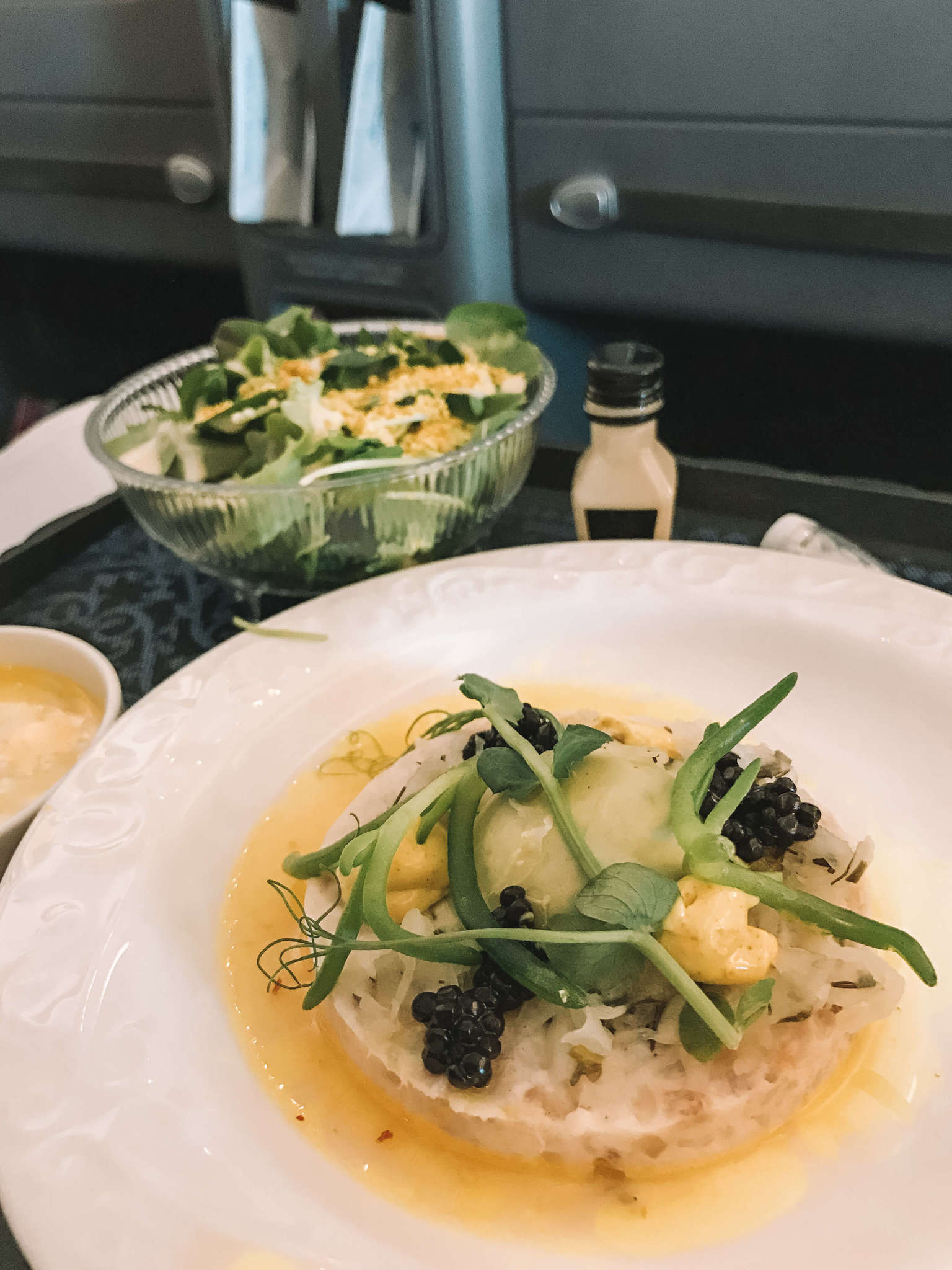 Food and Drink on KLM Business Class Flight
In KLM World Business Class, you can create your own three-course meal from the Netherlands' best chefs. The whole menu was designed by Dutch celeb chef Jonnie Boer and the tableware is by Dutch designer Marcel Wanders. For me, it was a neat perk that the airline featured so many renowned names from the Netherlands.
The food itself varies a bit from flight to flight, but you can generally expect a good variety.
You'll start off with a soup or cold starter, choose a main, and then go for a sweet dessert or a post-dinner fruit-and-cheese platter.
KLM is great about dietary restrictions too, which is always a very good thing. Just call the airline at least twenty-four hours in advance; you'll be covered for everything from gluten free to vegan to kosher.
HELPFUL TIP: If you have been looking to get a travel reward credit card, I recommend applying for one before a big trip or purchase. Some of the biggest benefits are earning points to use for free flights and hotels. Plus, many cards offer additional points when making travel-related purchases. Some cards also offer travel protection when you pay for a trip with the card.
My personal favorite is the Chase Sapphire Reserve (for frequent travelers) or the Chase Sapphire Preferred (if you're just starting out)! Check out my favorite travel reward credit cards!