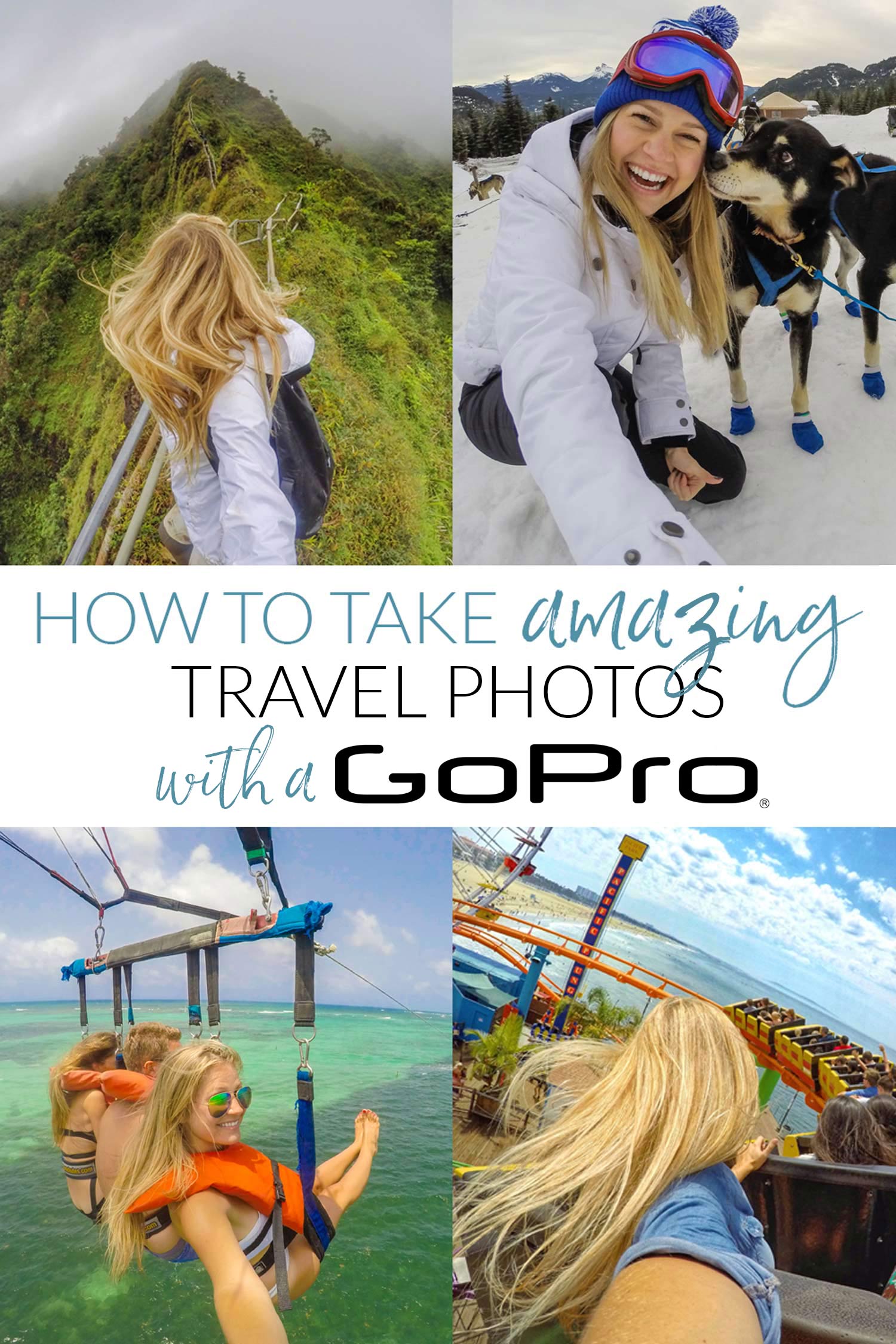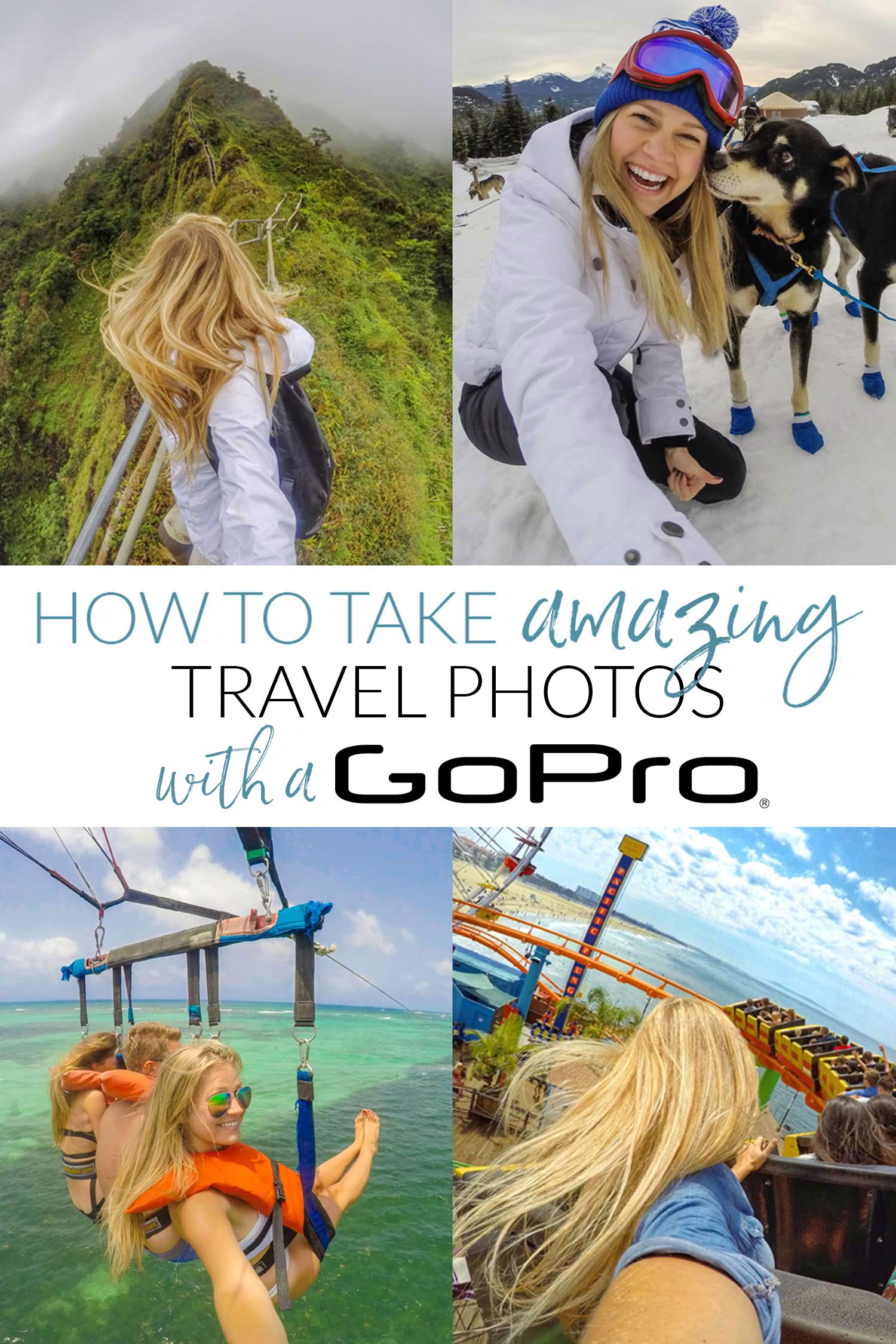 You probably already know how much I love photography. While my mirrorless camera is one of my fave travel companions, it can't do every job– especially on big outdoor adventures or when there's water involved. That is why I love my GoPro and have traveled with it for years.
Plus, the new GoPro HERO Black just came out and it's better than ever.
Whether it's a crazy adventure shot, or just snapping a selfie that doesn't look like a selfie, GoPro cameras are every traveler's BFF. While it is easy to get good shots with a GoPro straight out of the box, there are a few simple things that you can do to take your photography to the next level.
Ready to take your action cam to the next level? Here's how to take amazing travel photos with a GoPro.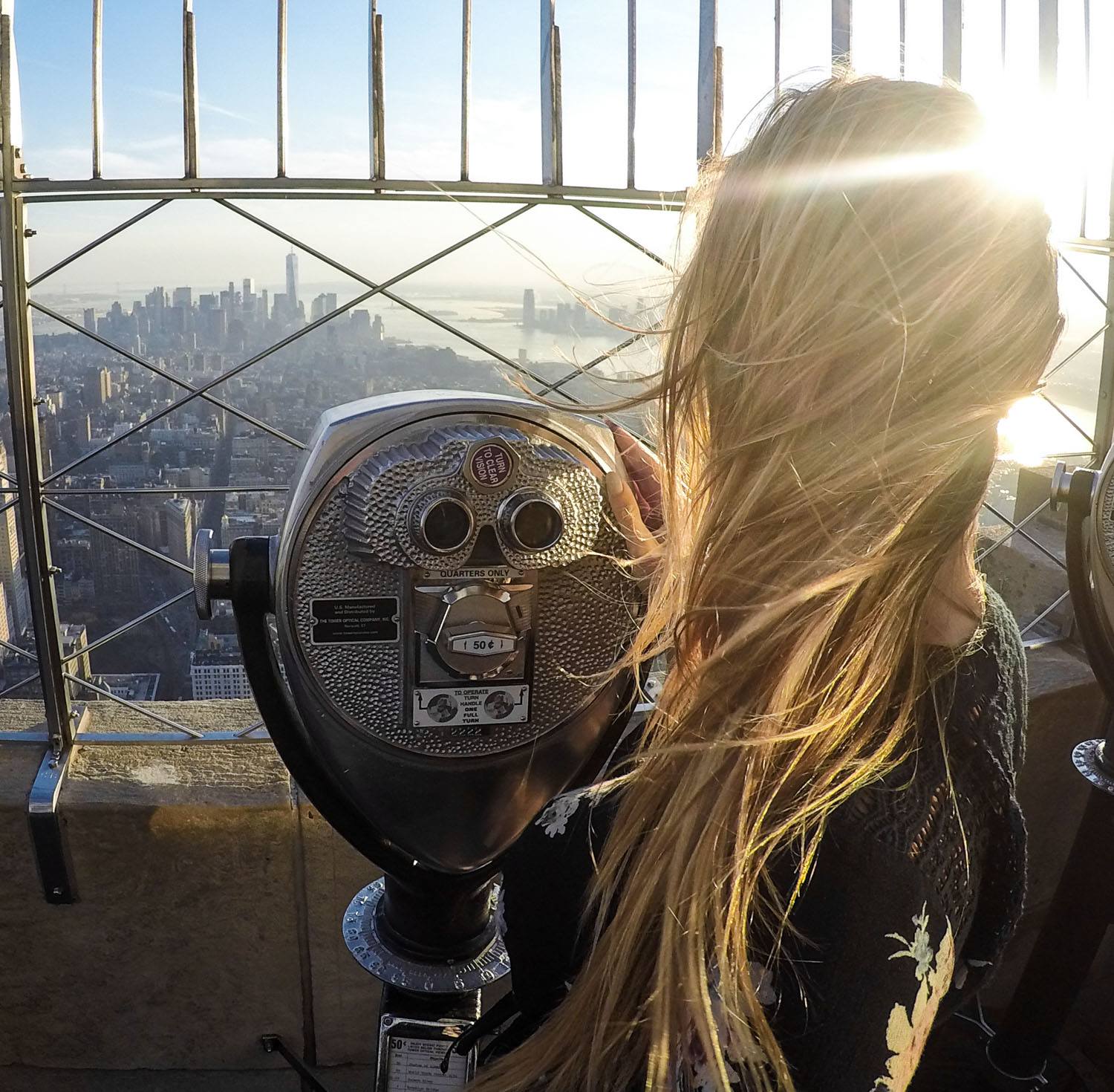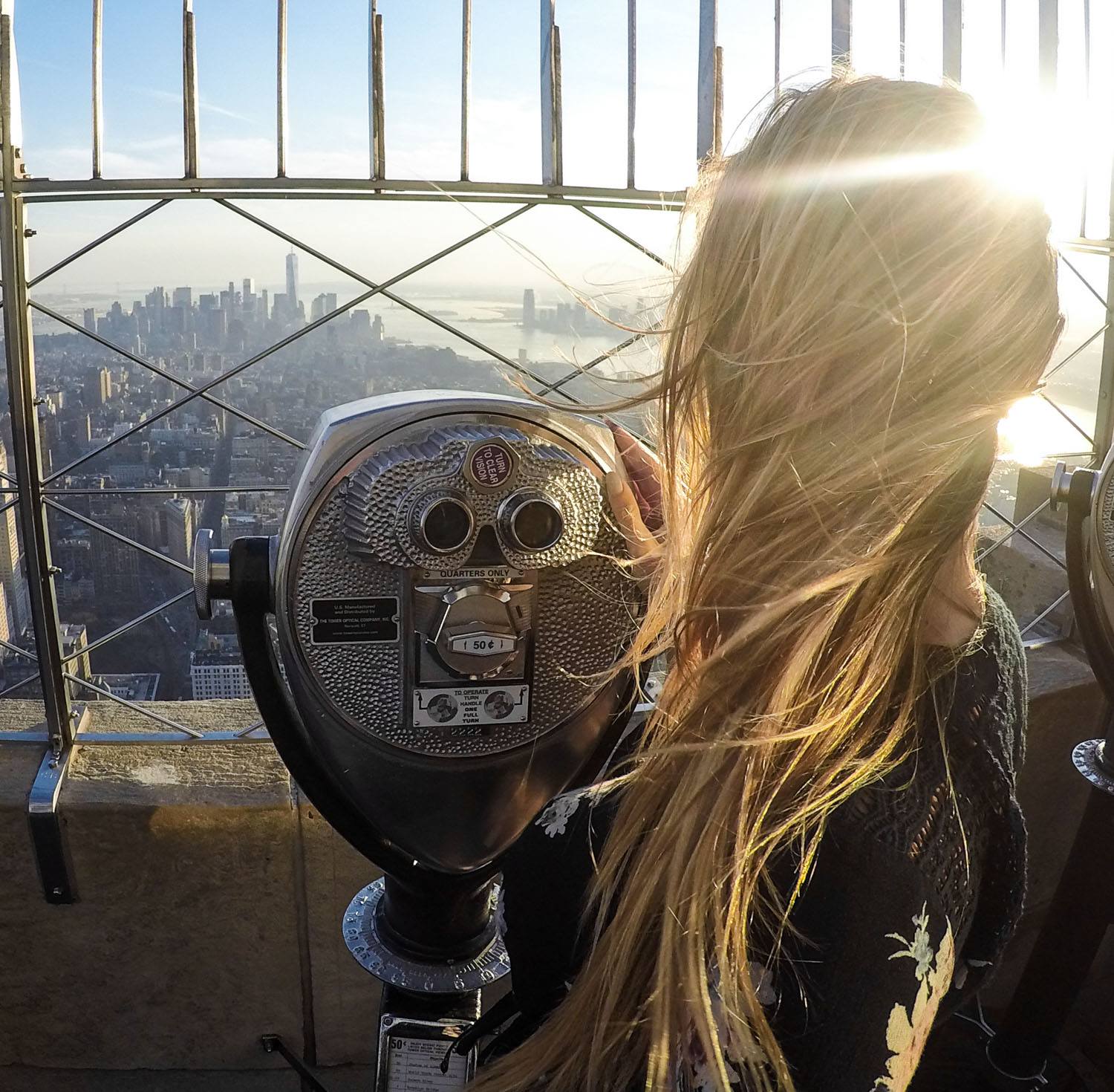 Accessorize
Of course, it's all about accessorizing! When it comes to using a GoPro, there are an incredible amount of options for upgrading with accessories. The right choice for you completely depends on what you are doing.
Ready to put together the ultimate travel photography kit? Check out my guide to the best photography equipment for travel blogging.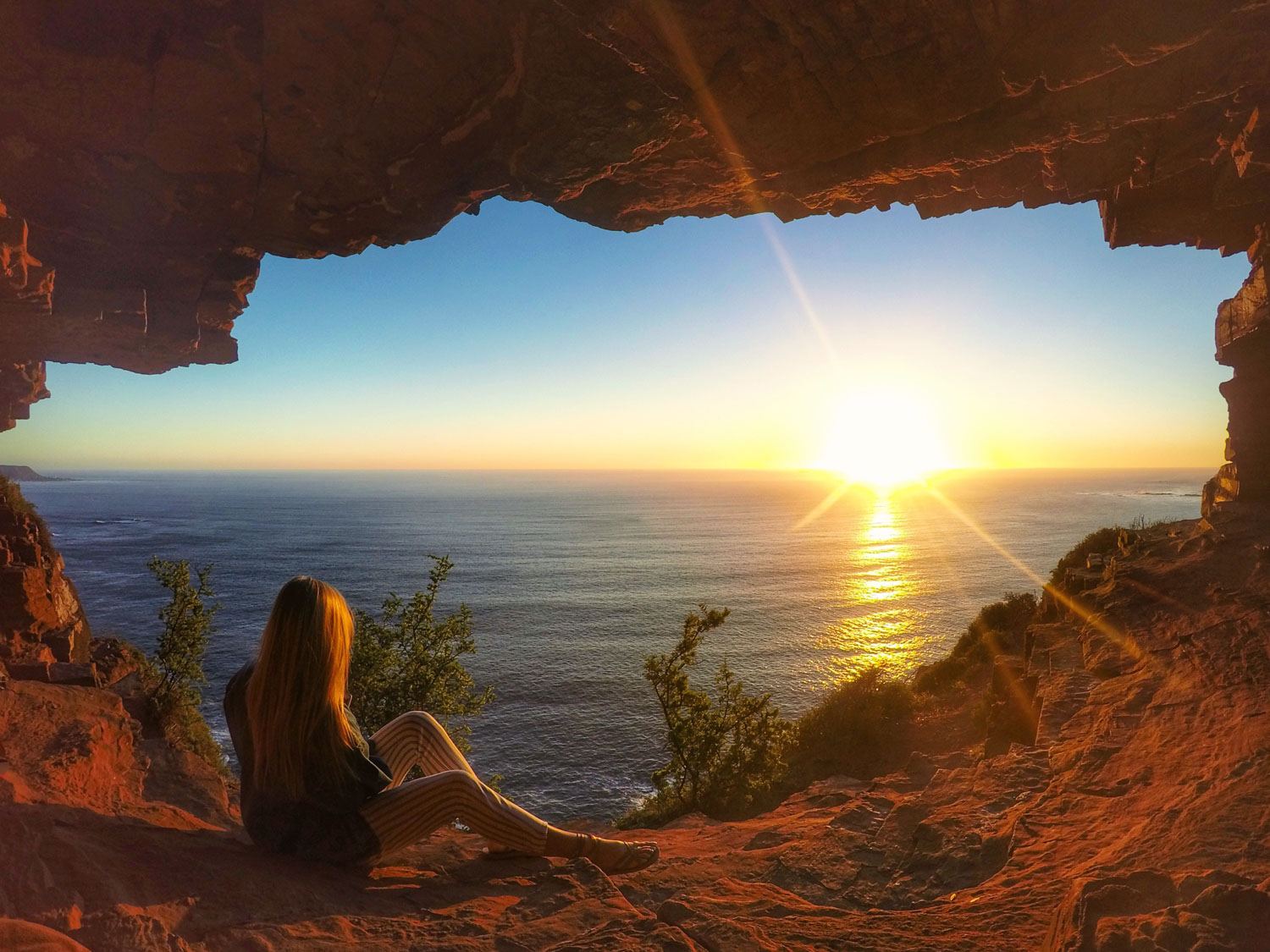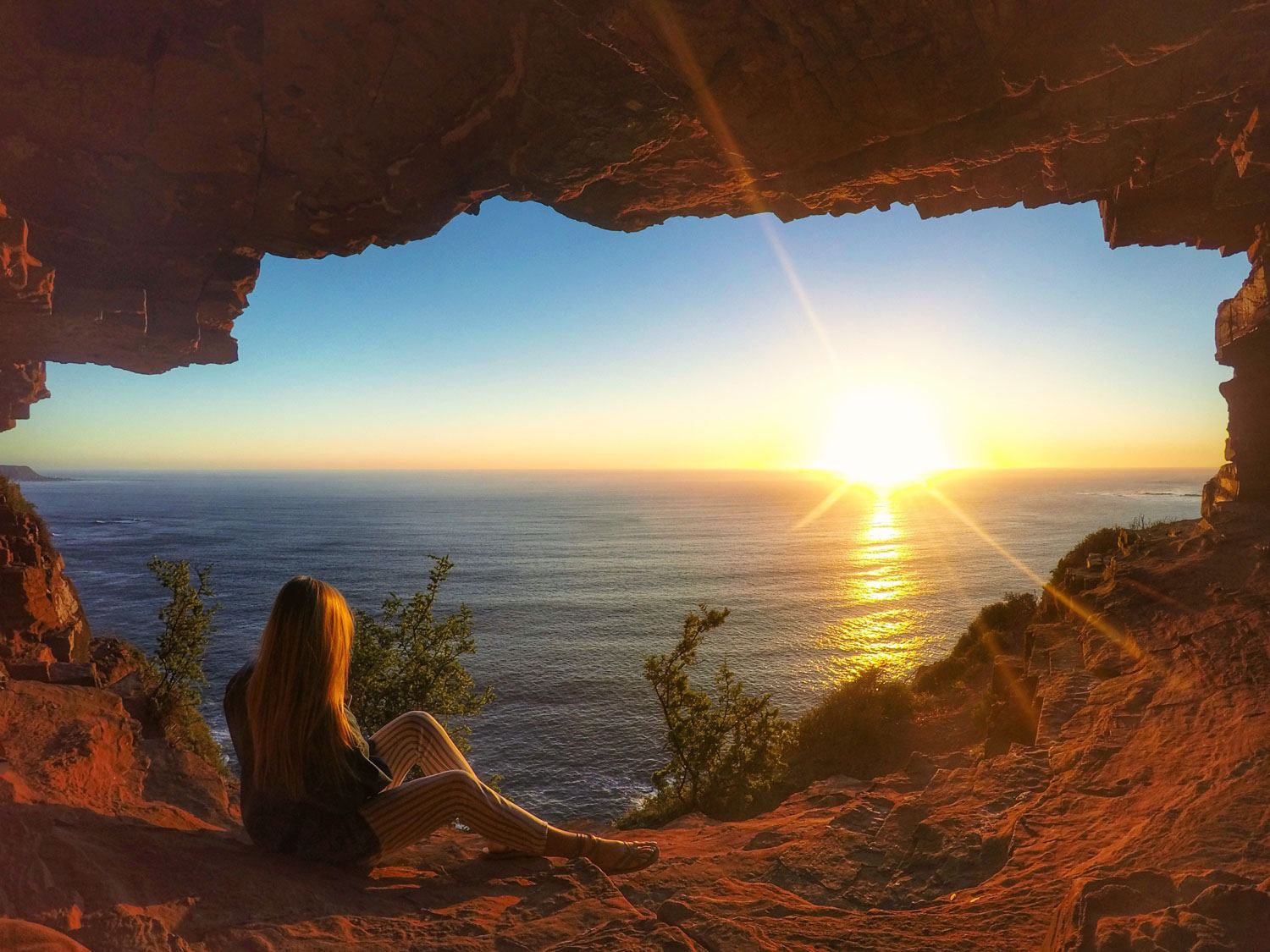 Shoot Continuous Photos on Night Lapse
PRO TIP: I highly recommend shooting photos in RAW whenever possible. It increases your photo quality, which is especially important when you edit your photos!
99% of the time, I take photos on GoPro continuous shooting settings (time-lapse, night-lapse, or burst mode) so that I get lots of photos and can choose from the batch.
Continuous Shooting (3 Seconds+): You can't shoot in RAW with Time-Lapse mode under a 5-second interval. So, with a trick I learned from my friend, Abe Kislevitz, I use Night-Lapse to capture RAW images continuously.

Night-lapse is normally considered a setting to shoot time-lapse in low light like at sunset. But, with Night-Lapse mode, you can also capture continuous photos in full daylight. Set the interval and shutter speed to 'Auto' with RAW on and it will expose properly during the day and capture RAW photos. Your GoPro will continuously shoot photos as soon as the previous image is done processing (about every 3 seconds). Night-Lapse Shooting Scenarios: Continuous shooting in any given setting.

Continuous Shooting (0.5 Seconds – 3 Seconds): If I need to capture a quick moment with a continuous setting (faster than every 3 seconds), I'll switch to normal Time-Lapse mode. I won't be able to capture it in RAW (images will be in JPEG) but I'll be able to capture it more quickly. One thing to note is that you'll need lots of light to capture images in 0.5-second intervals without blur. Time-Lapse Shooting Scenarios: Selfies with sled dogs or any other moving creature where you need to capture lots of photos quickly.
Burst Shooting (ex. 30 Photos per Second): Use burst mode for activities like cliff diving, jumping, or any action that needs a super quick capture.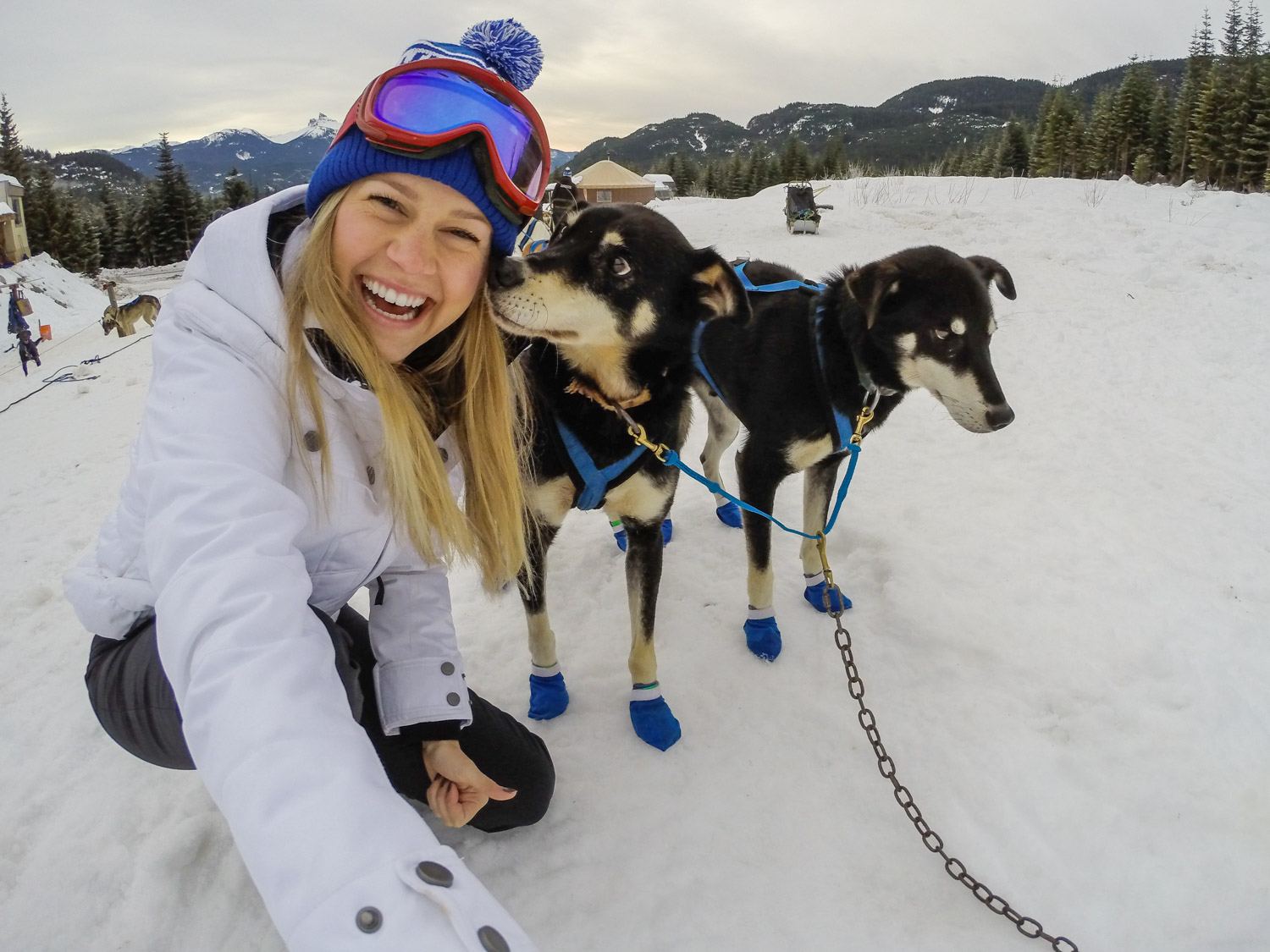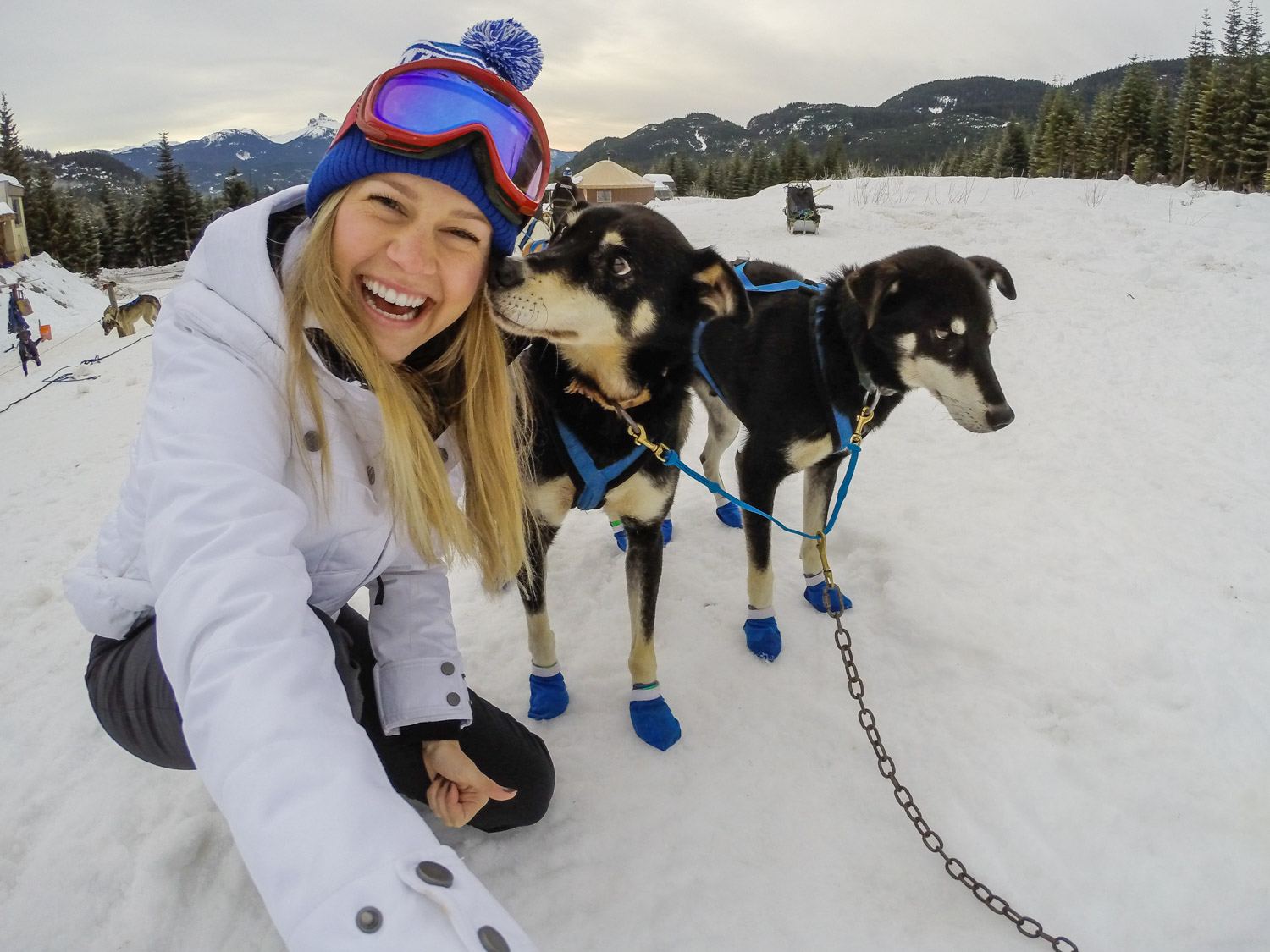 Keep Protune On
I like taking photos with the protune on. If you're familiar with shooting on a DSLR, this is similar to using manual settings.
Using protune, you can adjust the white balance, ISO, sharpness, color capture, and exposure value compensation. Just keep in mind that using protune creates larger files than the default GoPro settings so use a 256GB micro SD or have a backup!
Suggested Protune Settings (also from my friend Abe):
White Balance: Auto or 5500K (for daylight)
Color Profile: GoPro (Flat if you prefer to edit and color yourself)
ISO Min: 100
ISO Max: 100 (400-1600 if shooting at night)
Sharpening: Low
EV Compensation: 0 or -0.5 (to save highlights)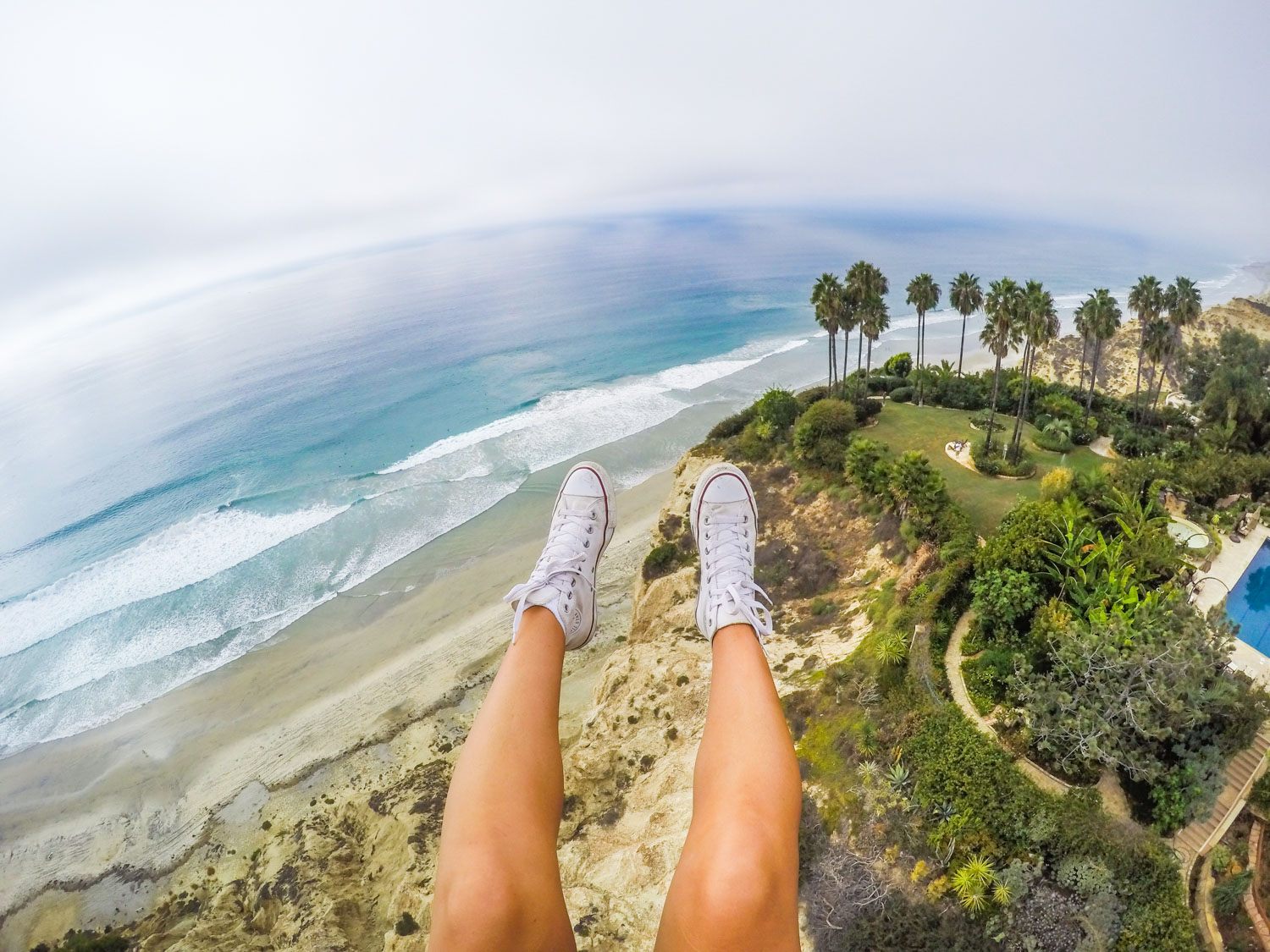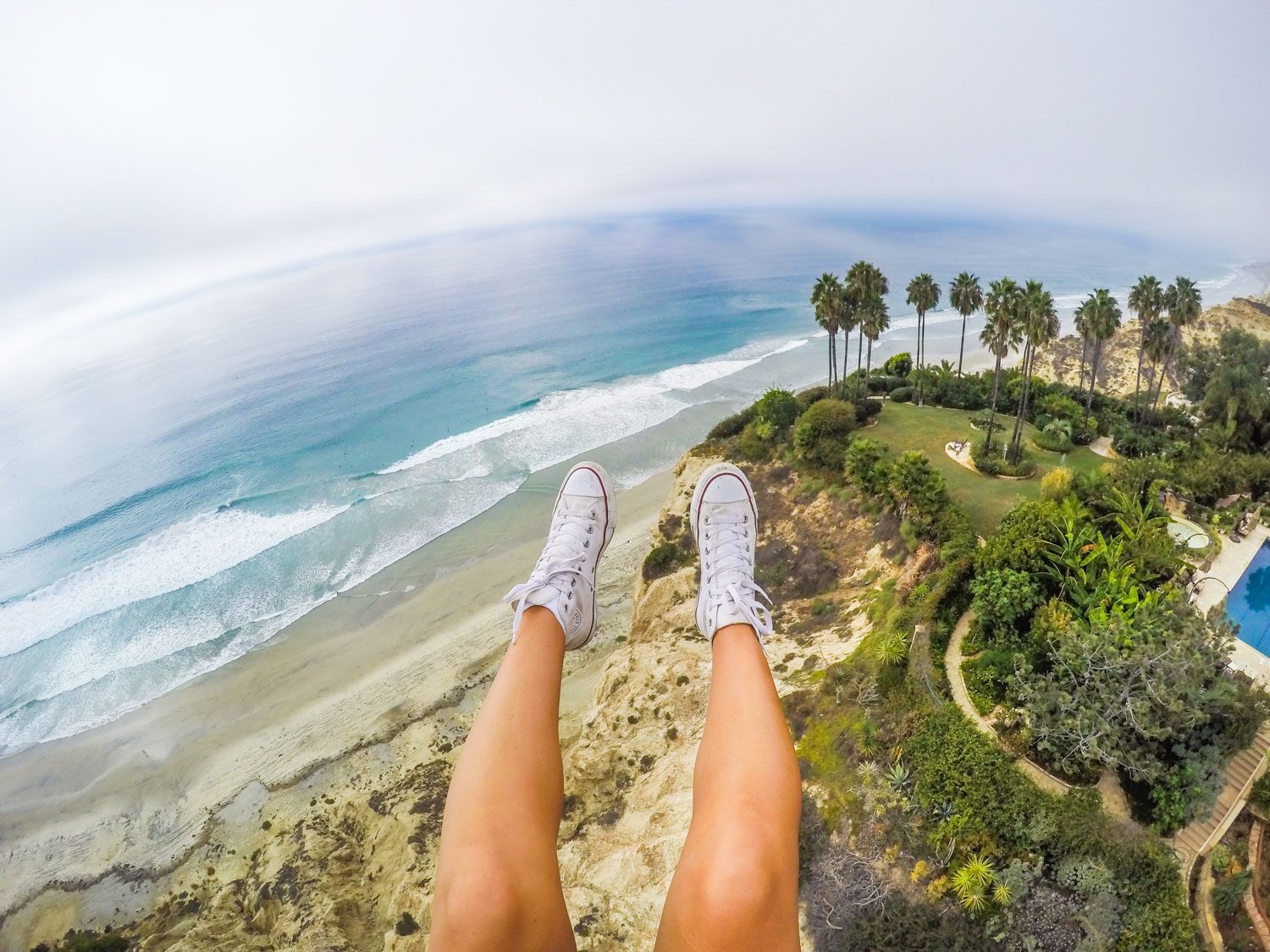 Experiment with Wide Angle
You can take so many incredible shots once you start experimenting with perspectives! GoPro cameras can be much more versatile than your normal camera. I love wide-angle perspectives for POV shots, interior/architectural shots, and landscapes.
Get low to the ground. Hold the camera above your head. Get crazy with it!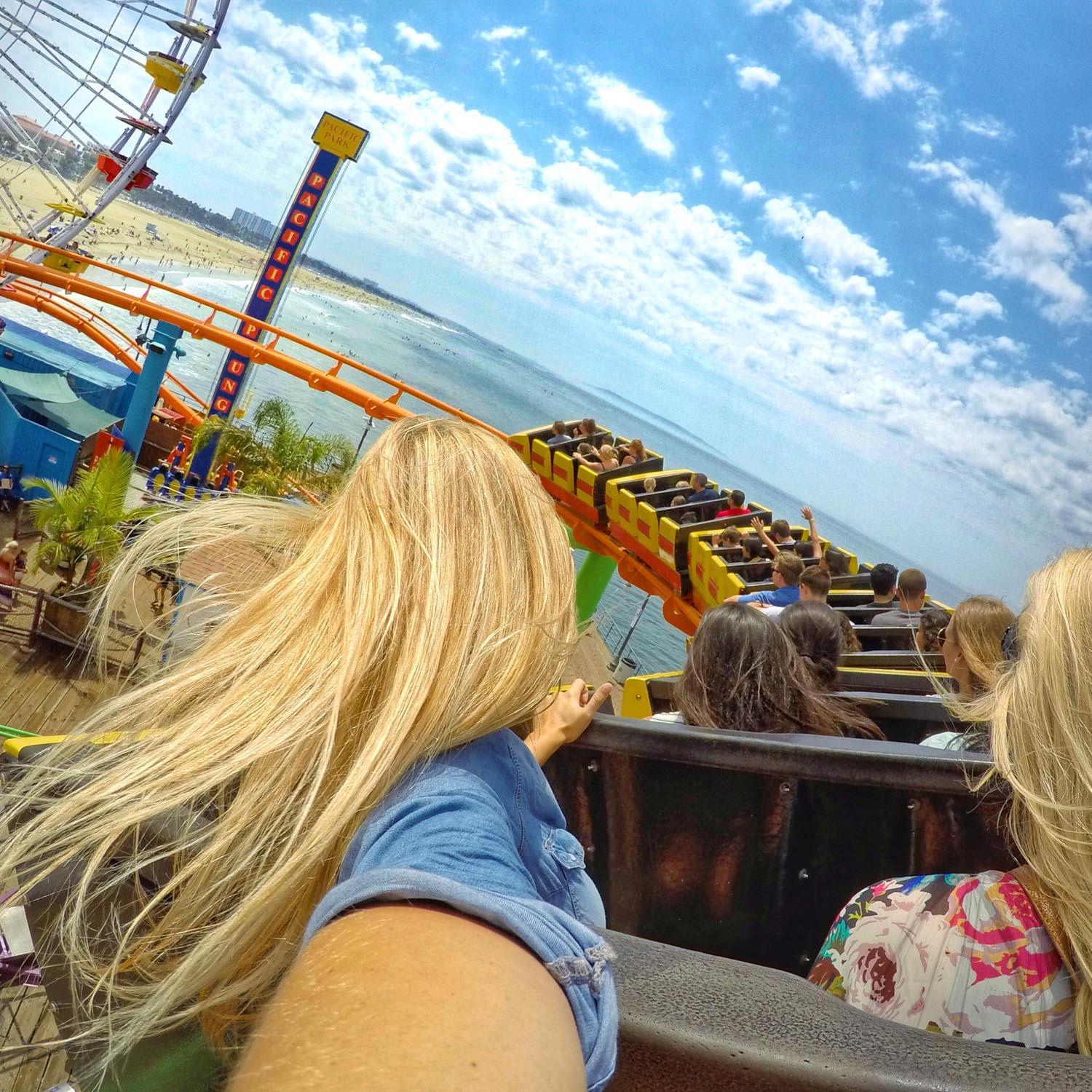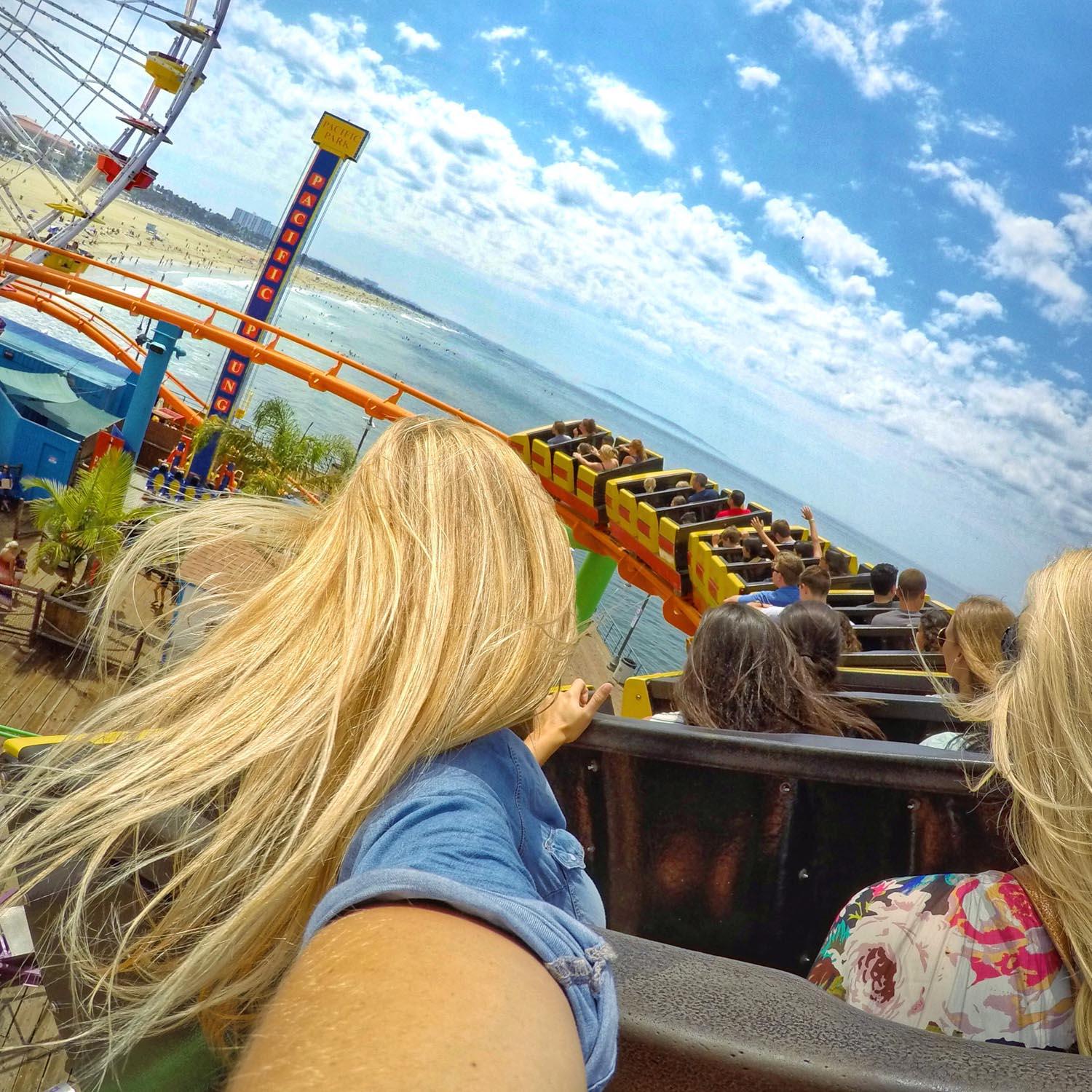 Use Voice Control
Ditch the remote! I love using my GoPro because it is a dream for shooting hands-free. Using Voice Command is so useful for capturing moments without having to worry about pressing the shutter button. Simply say "GoPro take a photo" and your GoPro will snap a shot from wherever it is within voice range.
Just keep in mind that you will have to turn the feature on. Just swipe down the main screen and tap on the voice command icon then you're set to go.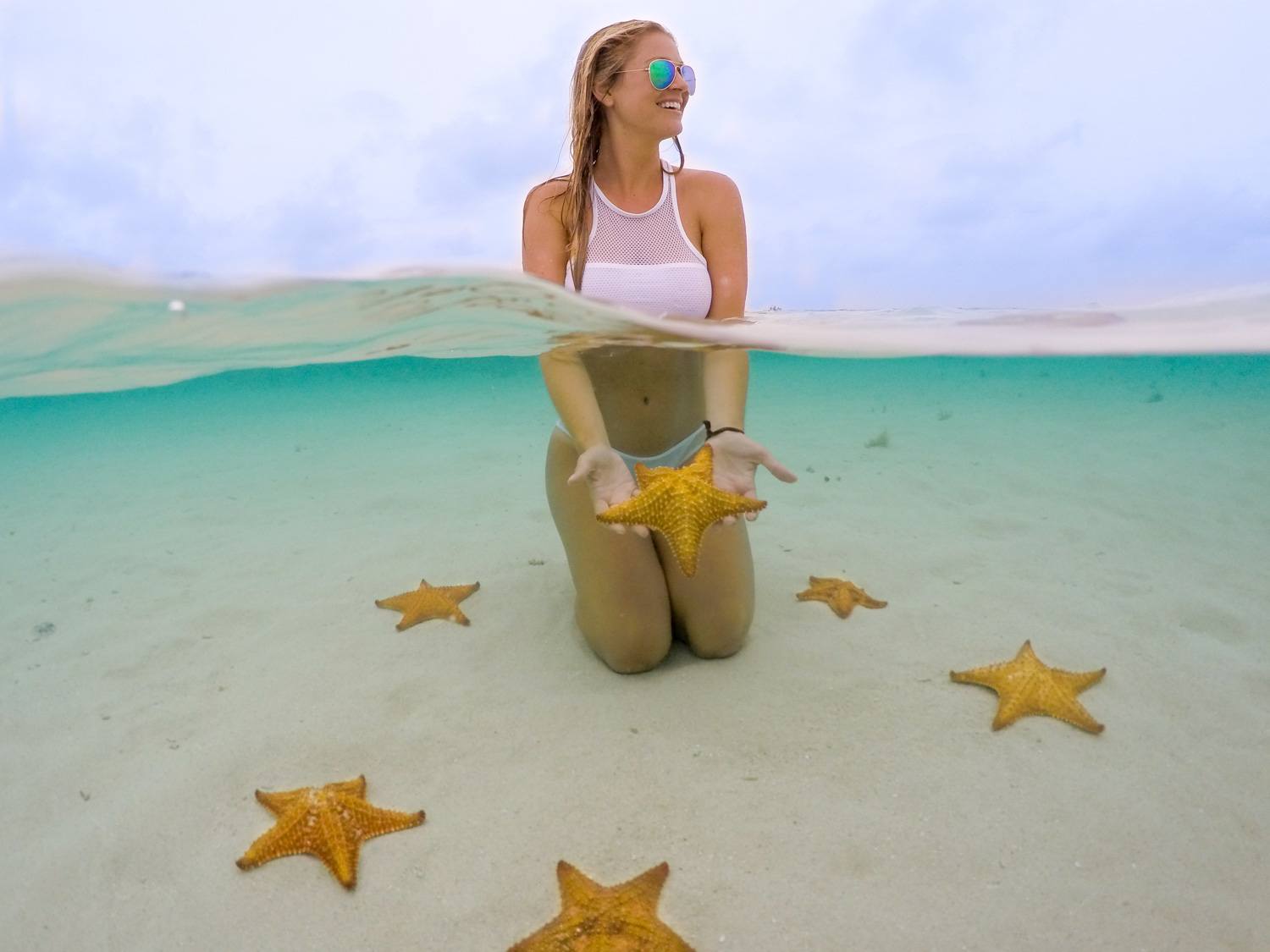 Always Carry Extra Batteries
The number one rule of being a good photographer is to always carry extra batteries! When you are out on an adventure, having backups is everything.
Make sure to always have an extra battery in your camera bag.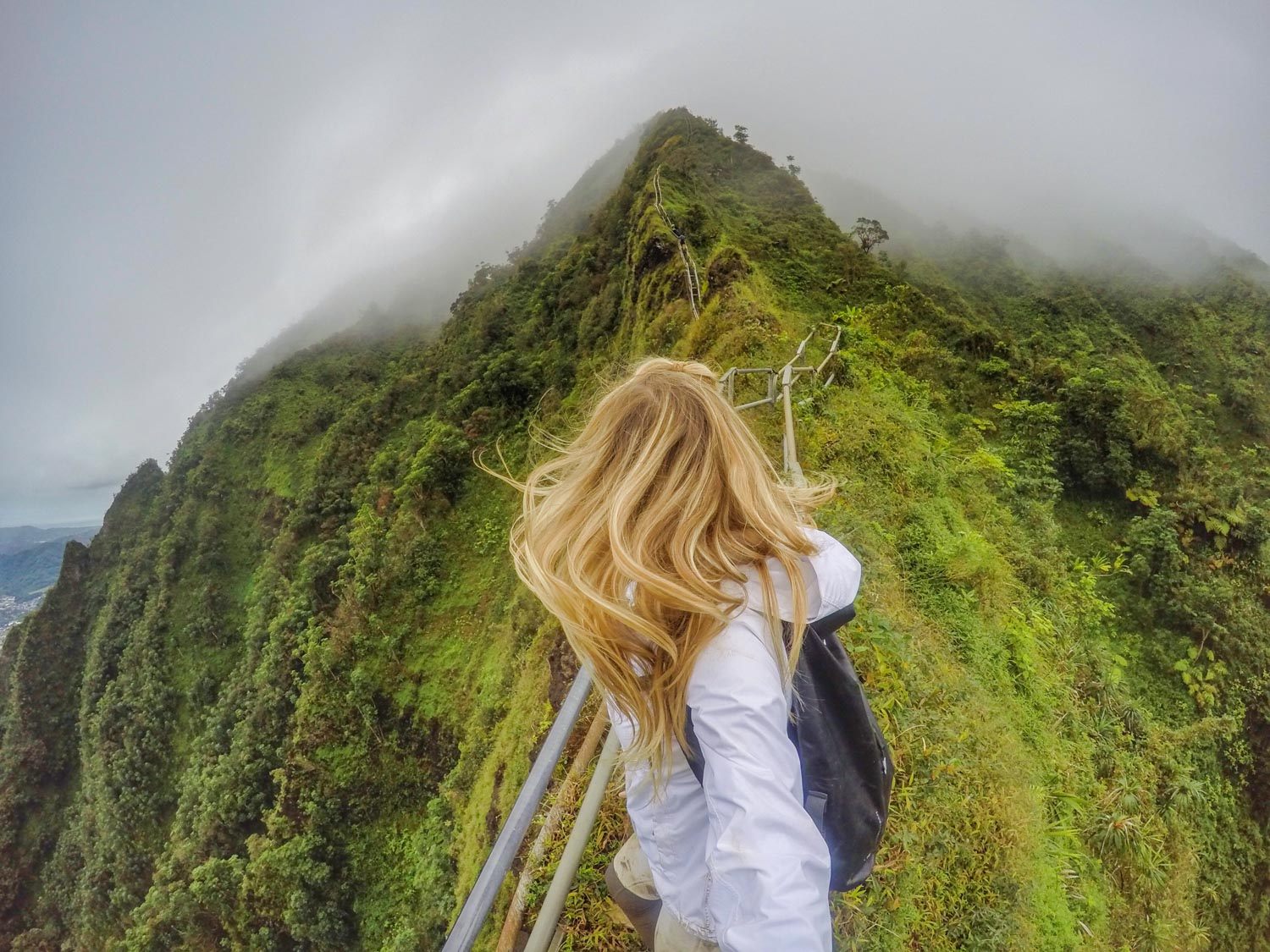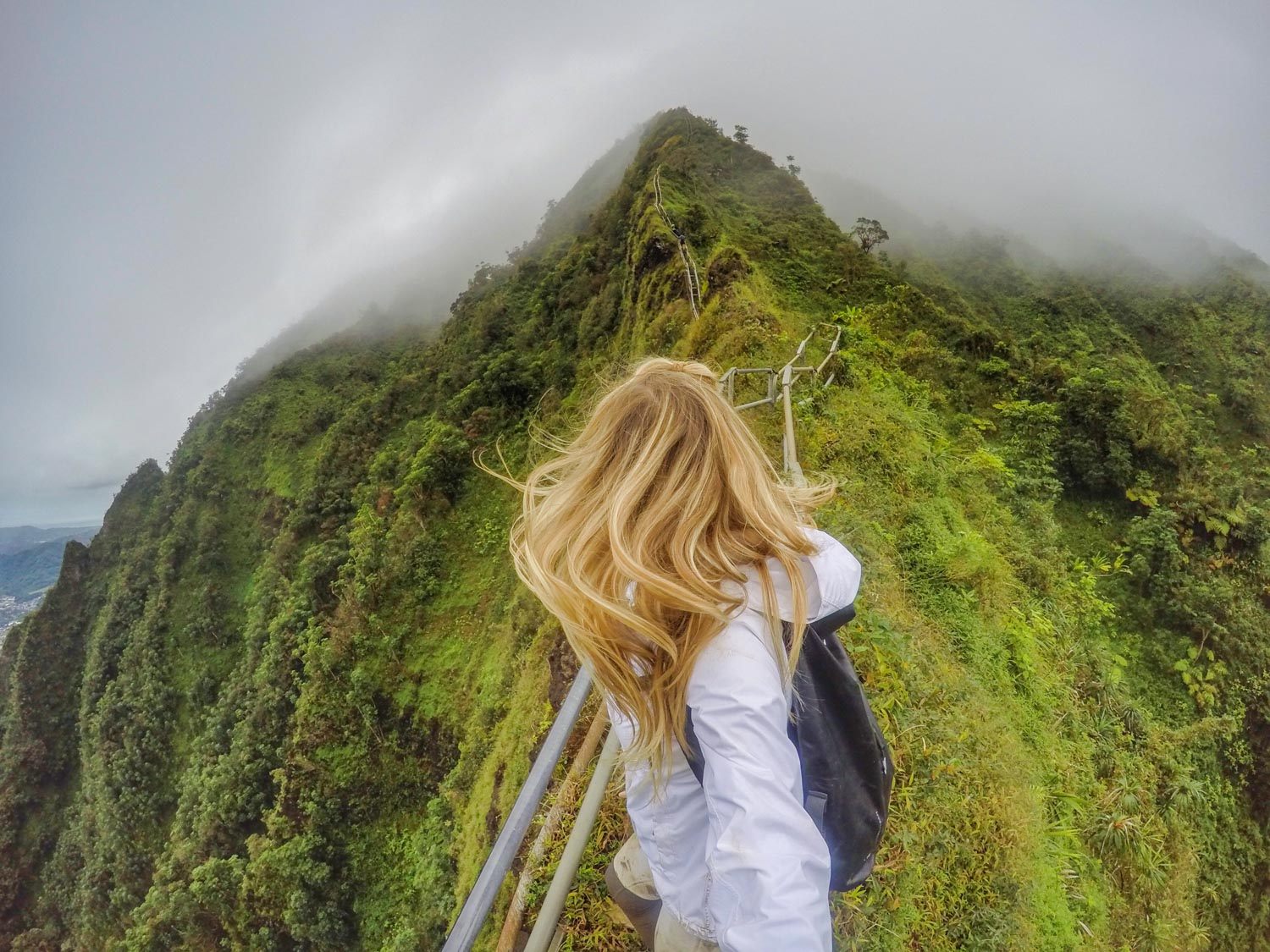 Master Photo Editing
The truth behind my photography is that I owe much of my skill to getting good at photo editing. The majority of my shots need some fix-ups! Just a few minor changes can make all of the difference.
Check out my easy-to-use Lightroom Presets for a quick, easy, and professional photo fix.

I bring my GoPro with me on every trip I go on and it always comes in handy! There are some situations where a GoPro is just the exact camera you need to capture the moment.