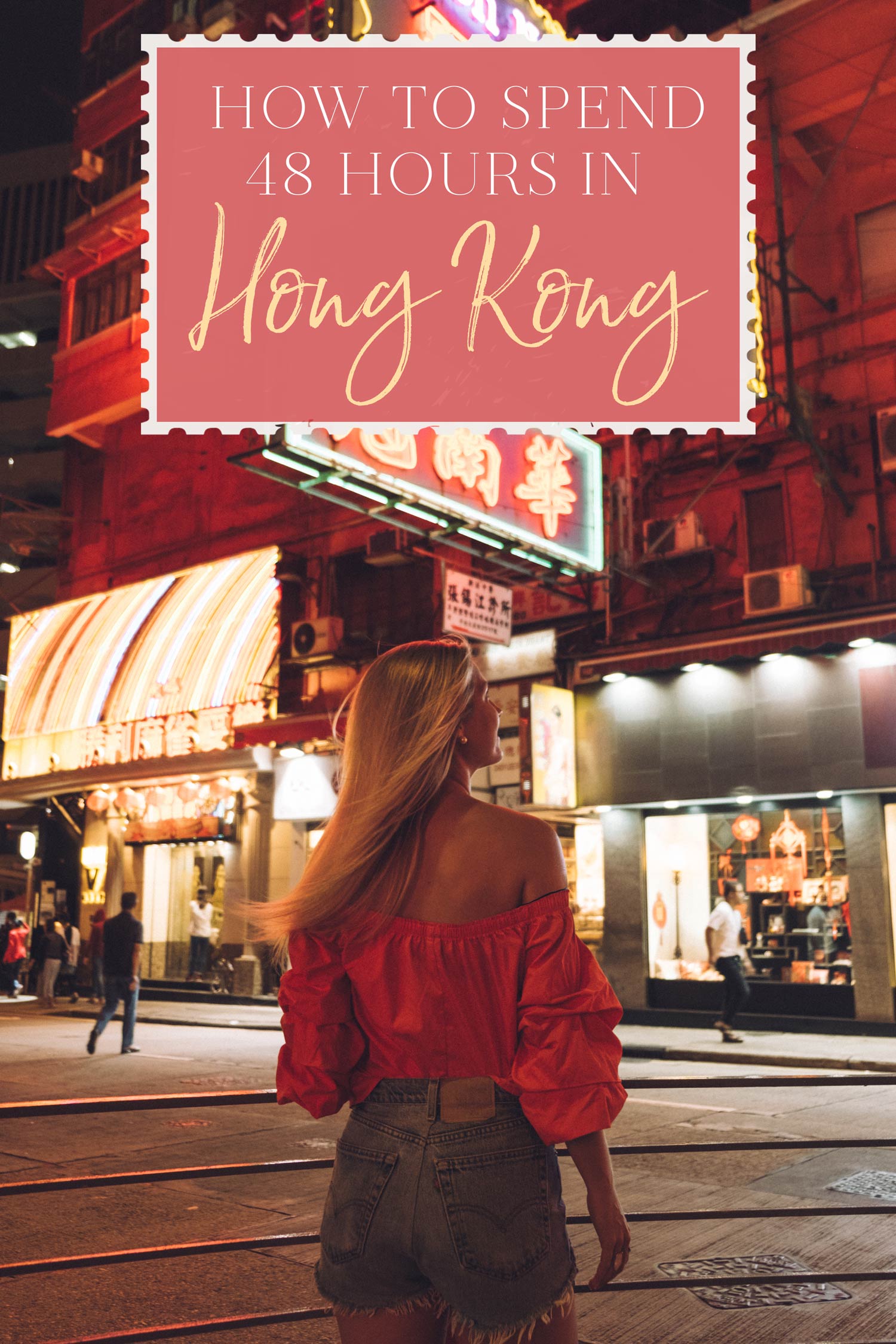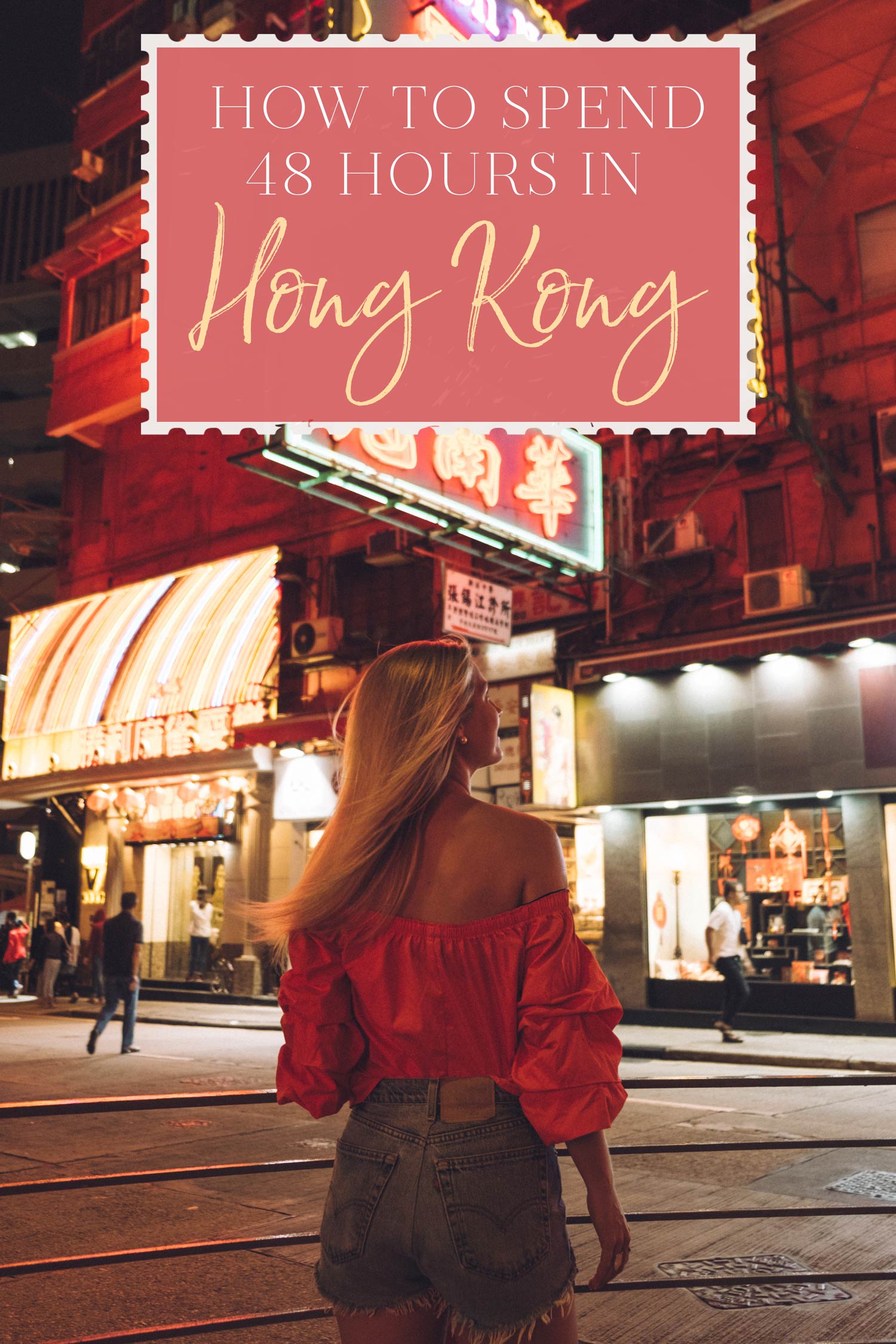 There's so much to see and do in the bustling city of Hong Kong. With neon-lit streets, fishing villages, temples, and endless amounts of restaurants, it's like no place you've been before. With so much to do, how do you decide what to do with your time in a city like Hong Kong?
Here's what I did with 48 hours in Hong Kong!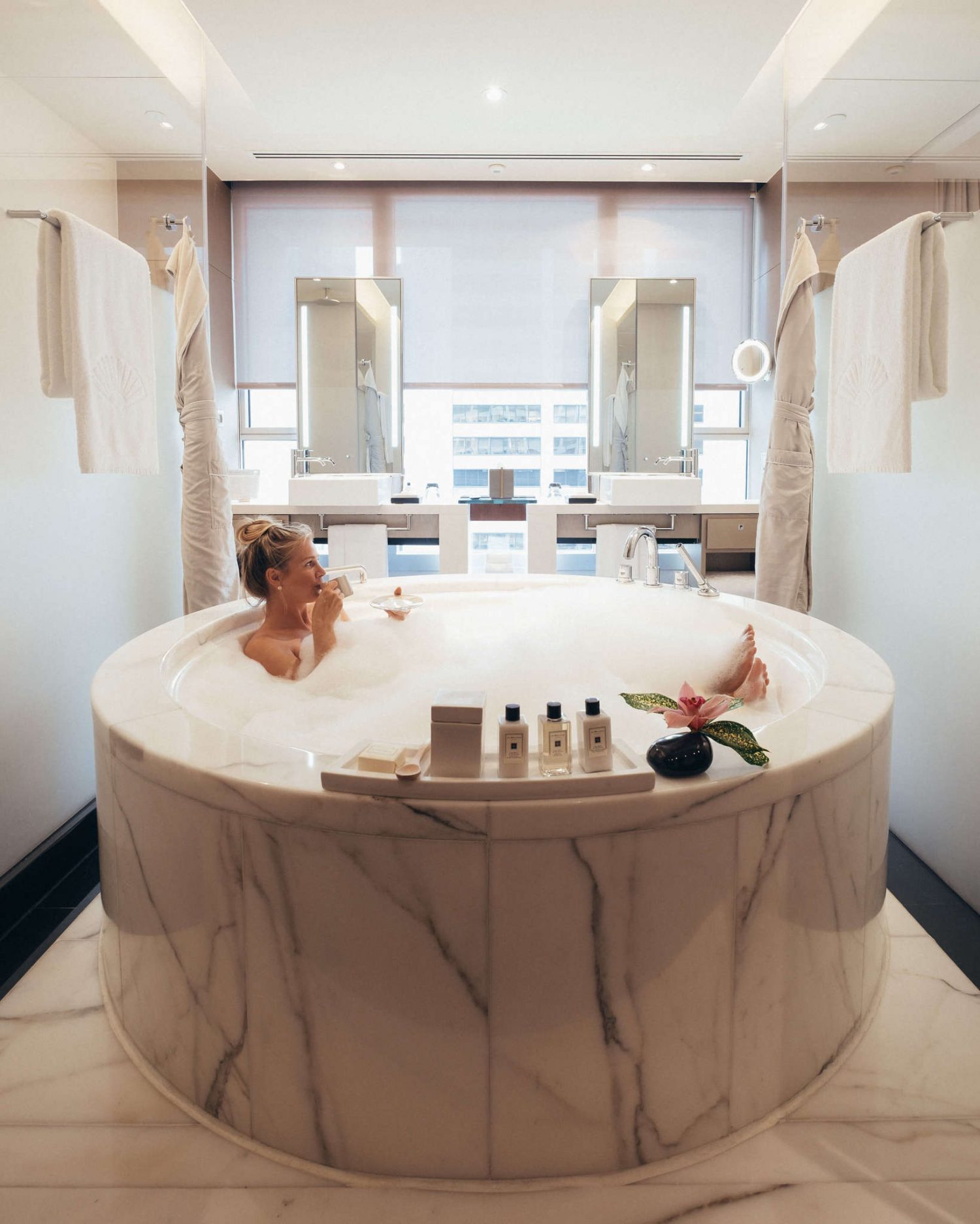 Where to Stay
With so much going on, it's hard to decide where to stay. I stayed (and recommend staying) in Central Hong Kong at The Landmark Mandarin Oriental. It's the heart of the city, and you can easily spend your entire time exploring this incredible neighborhood.
In Hong Kong Central, you'll find tall skyscrapers, plenty of business offices, and retail shops. If you're one for nightlife, there are pubs and nightclubs in Lan Kwai Fong and trendy wine bars and restaurants in SoHo.
One of the best parts about staying here is that it's close to Victoria Harbor where you can catch a Star Ferry boat to Kowloon.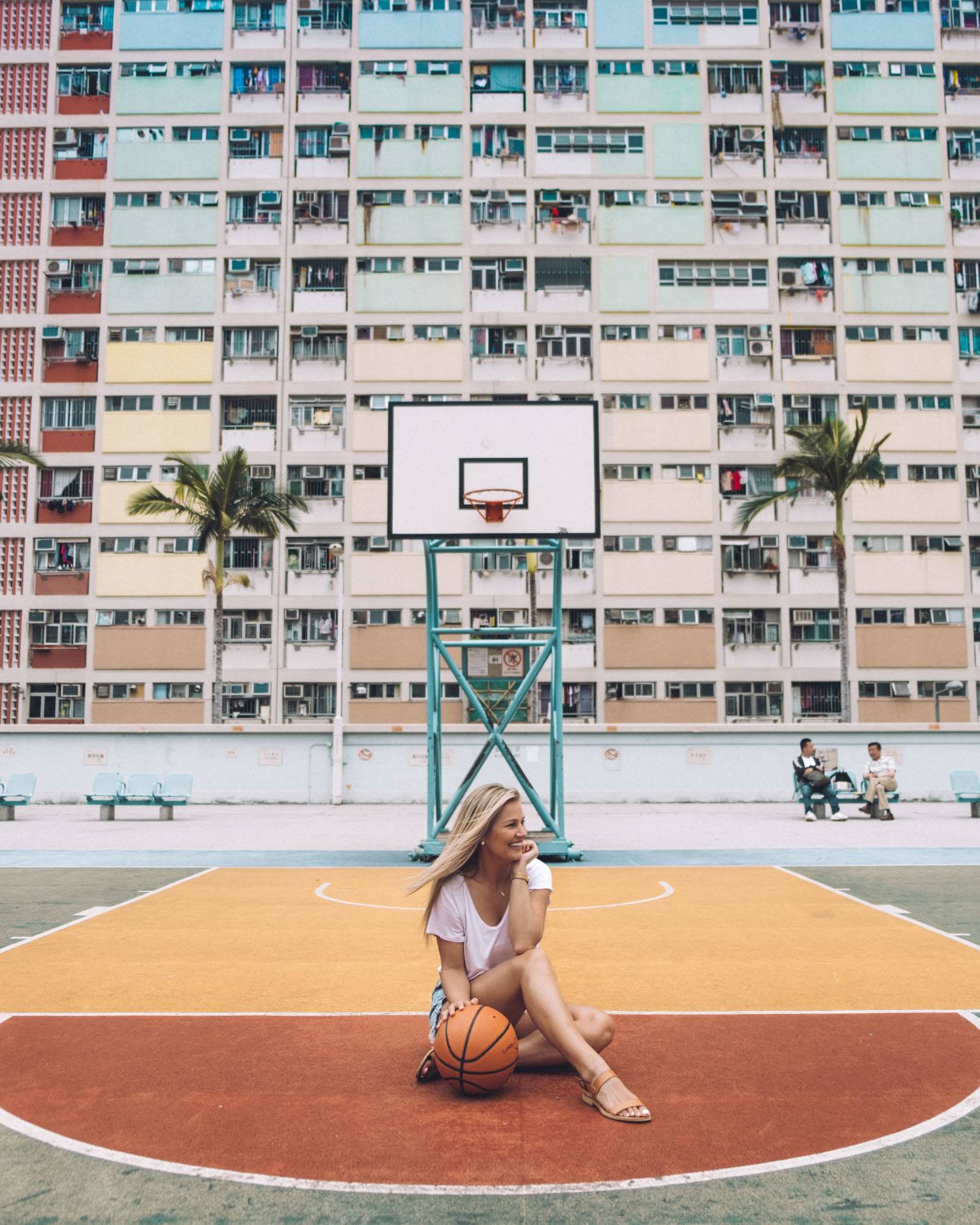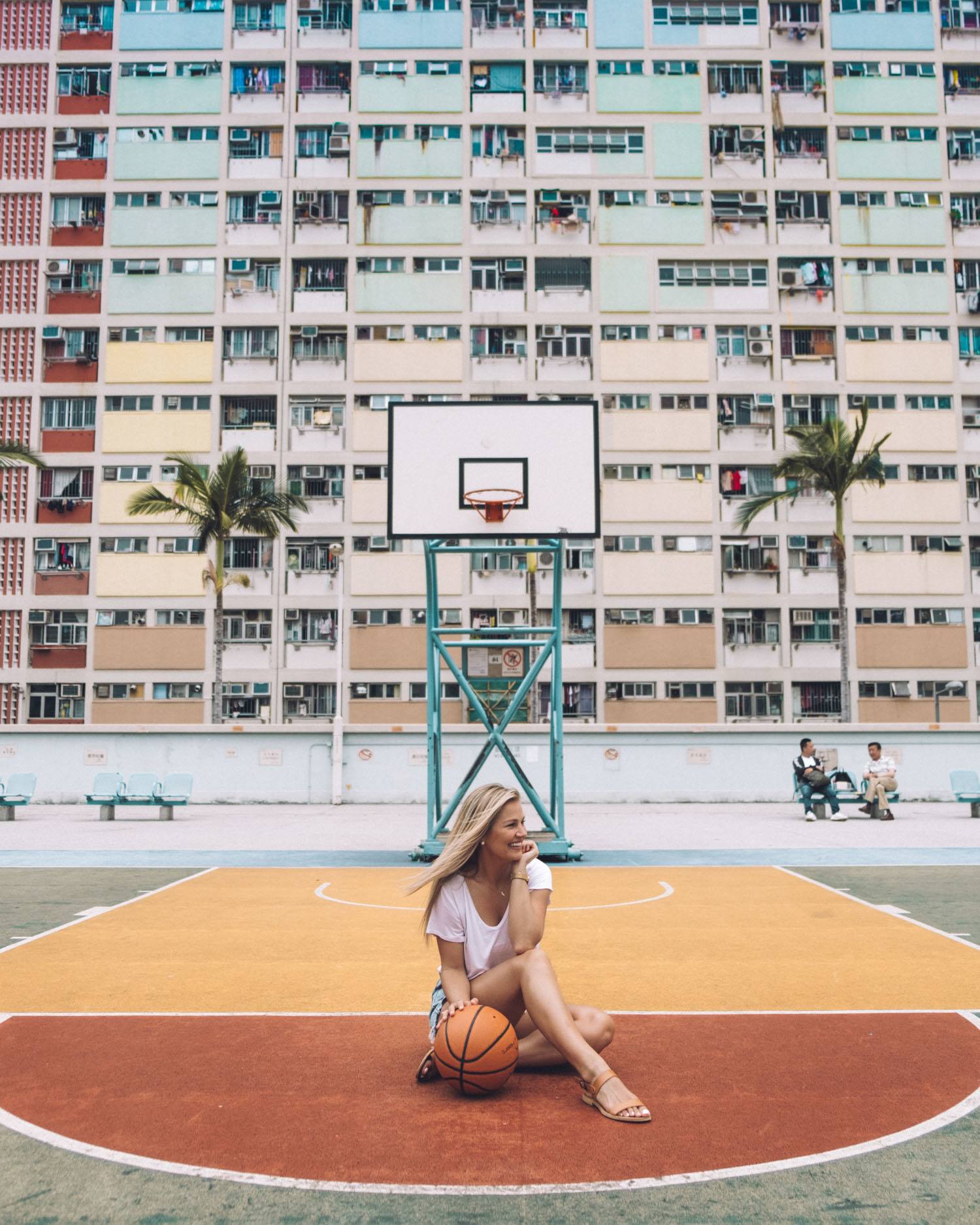 Things to Do
Use Public Transportation: I was super impressed with how easy and efficient the Hong Kong subway system was. It's inexpensive and will take you pretty much wherever you need to go. The above-ground, double-decker trams are also famous — and super cute! They're one of the earliest forms of transportation in Hong Kong and date back to the early 1900s.
Choi Hung Estate: Also known as the rainbow estate, you might've seen this insta-worthy basketball court all over social media. Choi Hung Estate is one of the oldest public housing estates in Hong Kong.
Want to get the perfect photo-op? Check out my Choi Hung Estate basketball court guide!
Yick Cheong Building (1046 Kings Rd, Quarry Bay): What's a trip without a couple of good Instagram spots? Well, the Yick Cheong building is a group of five densely stacked, colorful residential complexes. It's so popular that it was featured in the films Ghost in the Shell and Transformers: Age of Extinction.
Symphony of Lights: Held every night at 8 PM, the Symphony of Lights is one of the best free things to do in Hong Kong.
While the cityscape of Hong Kong is impressive at any time of the day or night, it is truly magical during the Symphony of Lights.
Easily one of the world's most impressive light shows, you can check out the Symphony of Lights every night at 8 pm. It lasts for about ten minutes, and you can watch the show from either Hong Kong Island or Kowloon.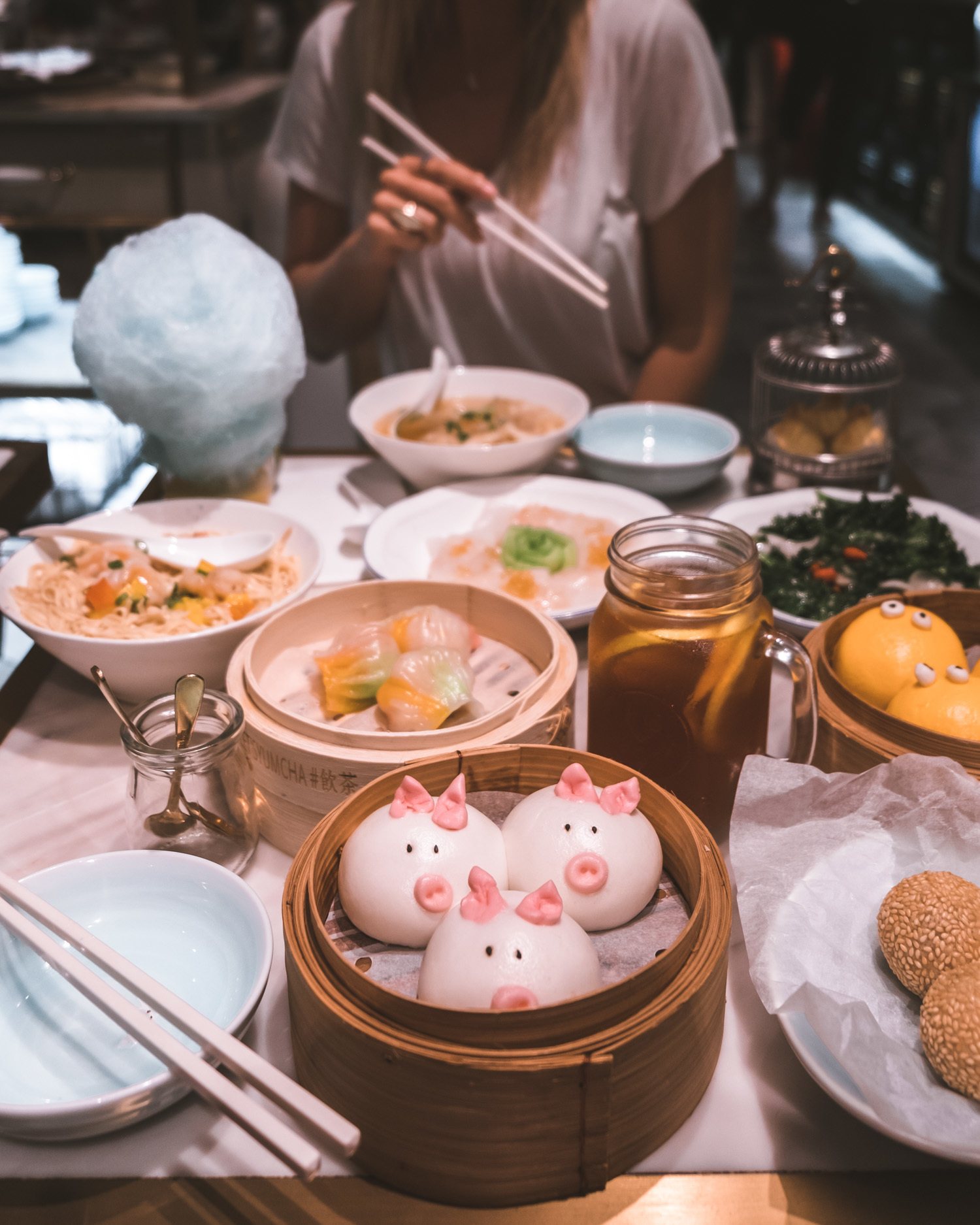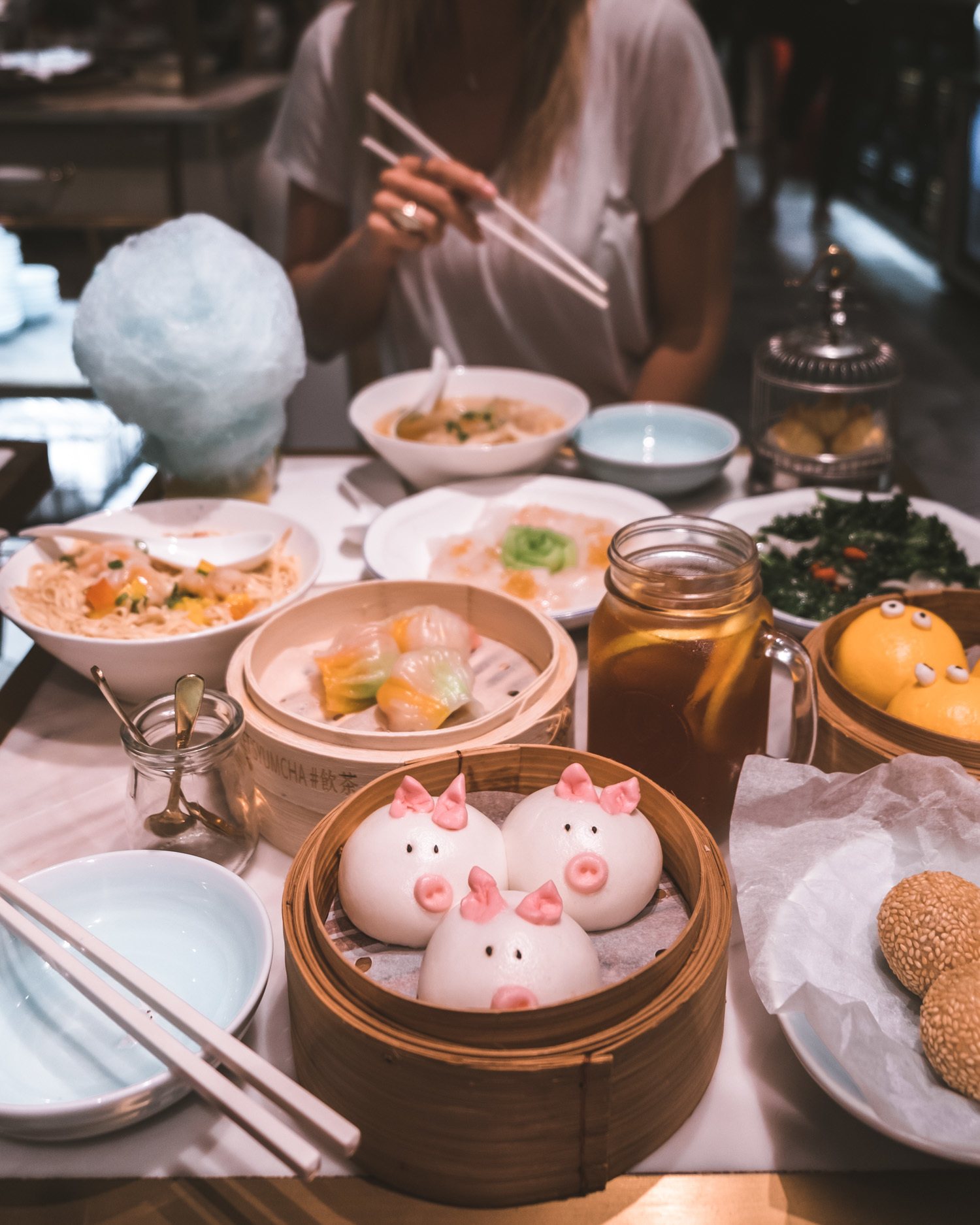 Get Dim Sum at Yum Cha: You can't visit Hong Kong without getting some traditional dim sum. Never had it before? Dim Sum is a Chinese dish usually served in a small steamer basket along with some tea.
Dim Sum is especially popular in Hong Kong, and you can find gourmet spots all around the city.
Tian Tan Buddha: This remote monastery has become a popular tourist attraction and with good reason. Sitting at 34 meters high, and built in 1993, the giant Buddha statue looks over the Chinese people.
It's worth making the trek up the 268 steps to enjoy the view of the mountain and sea down below. It's open from 10 AM to 4:30 PM so be sure to schedule it for your morning or afternoon as it does tend to get very busy.
Victoria Peak: If you're short on time but want to see what Hong Kong has to offer, don't miss out on Victoria Peak. Also known as Mount Austin, this 552m high peak is the highest on Hong Kong Island.
It's open from 7 AM to 12 AM, and it will only cost you $12.60. These views will be unlike any you've seen before.
It's one of the best places to catch the pink and orange sunset or see the shimmering lights glitter in the night.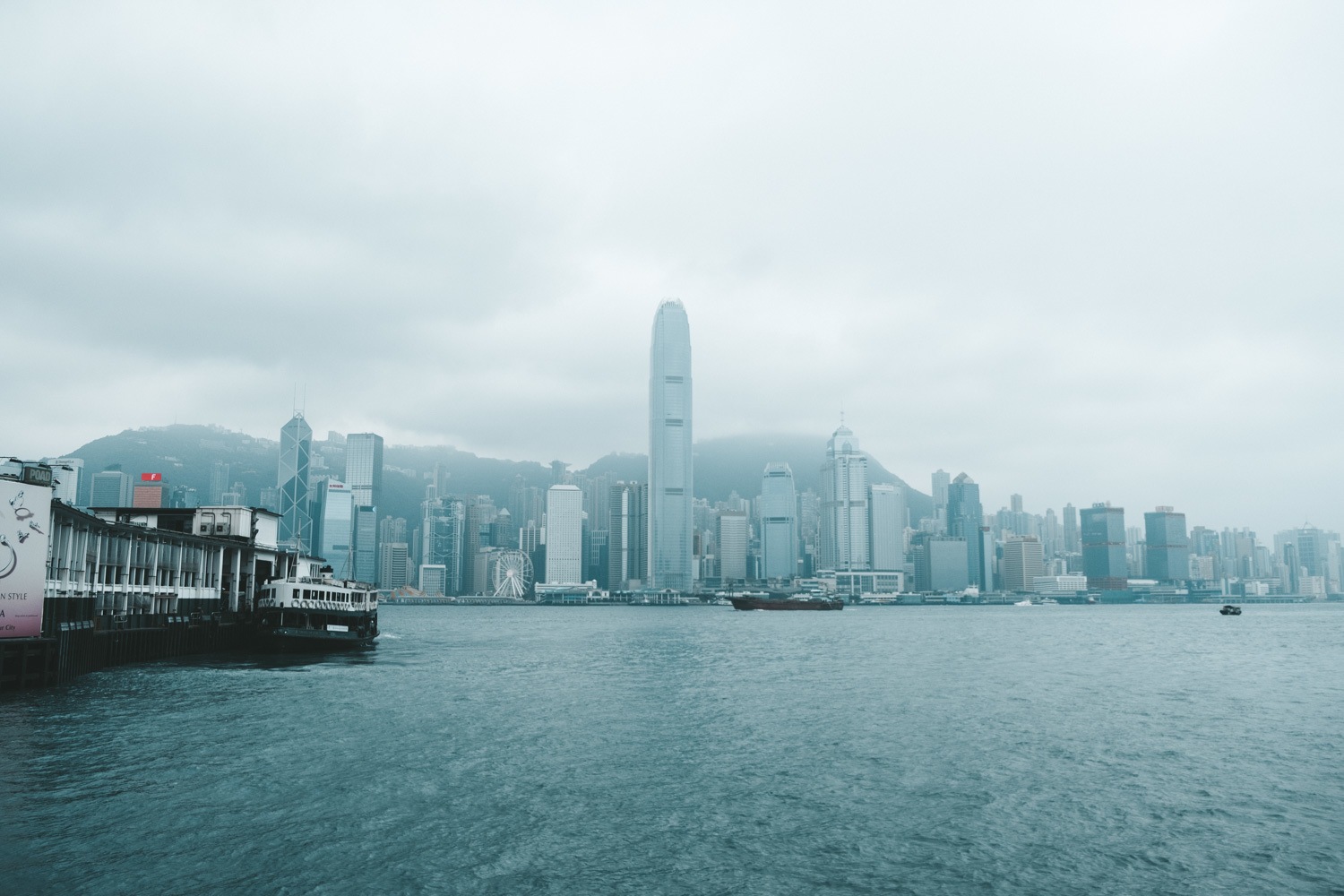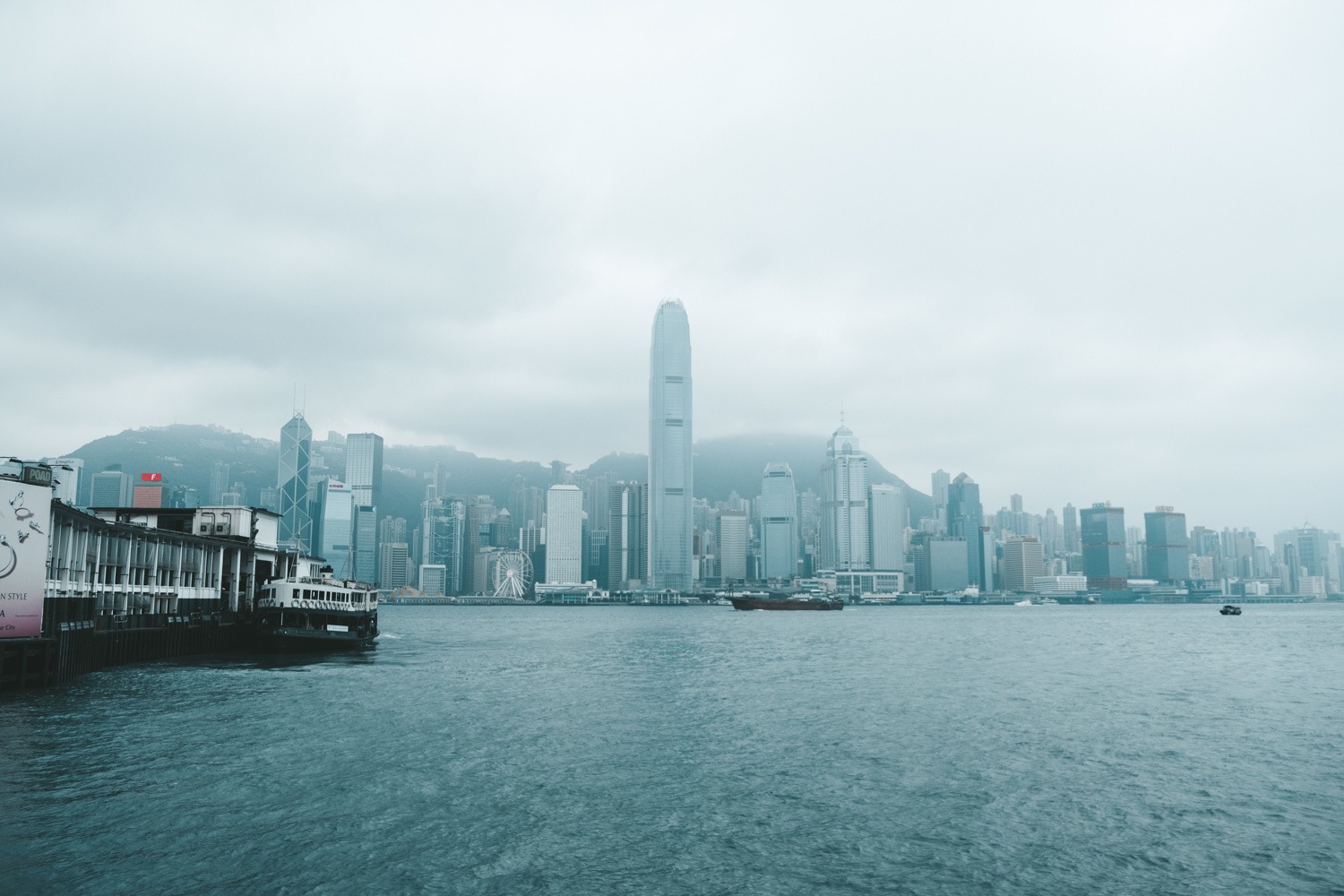 Take the Star Ferry: For under a dollar (that's right you heard me), take the Star Ferry back and forth between Kowloon Station to Hong Kong Island. It's a relaxing scenic ride that offers you a great view over the Central area.
Plus it's crazily affordable. Can't pass that up.
The ferry runs about every 6-12 minutes from 6:30 AM to 11:30 PM on weekdays and weekends, so you're likely to find a time that works best for you no matter what time of day!
Harbour Cruise: If you love the idea of taking a boat around but want something longer than a ferry ride, a harbor cruise might be the perfect excursion for you. The best panorama of the skyline can be seen from the water, especially in the evening harbor cruise. A little pricier than some of the other activities here but it's well worth it.
Tsim Sha Tsui Promenade: Starting at the Clock Tower, you'll stroll by the Garden of Stars, the Hong Kong Cultural Center, and the space museum. If you're a photographer, the sculptures and architecture offer the perfect subject. It's also an ideal place to take a romantic stroll with your loved one.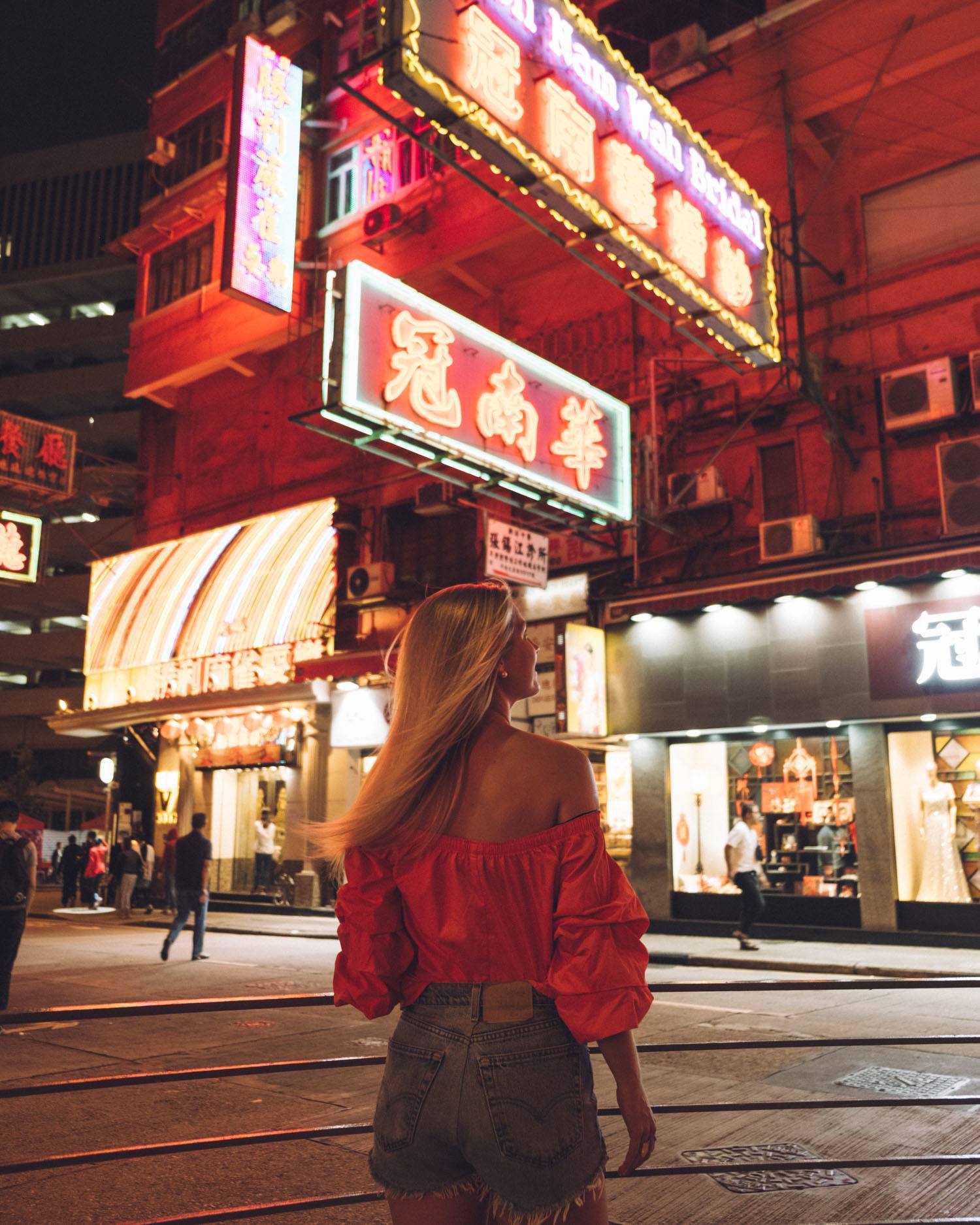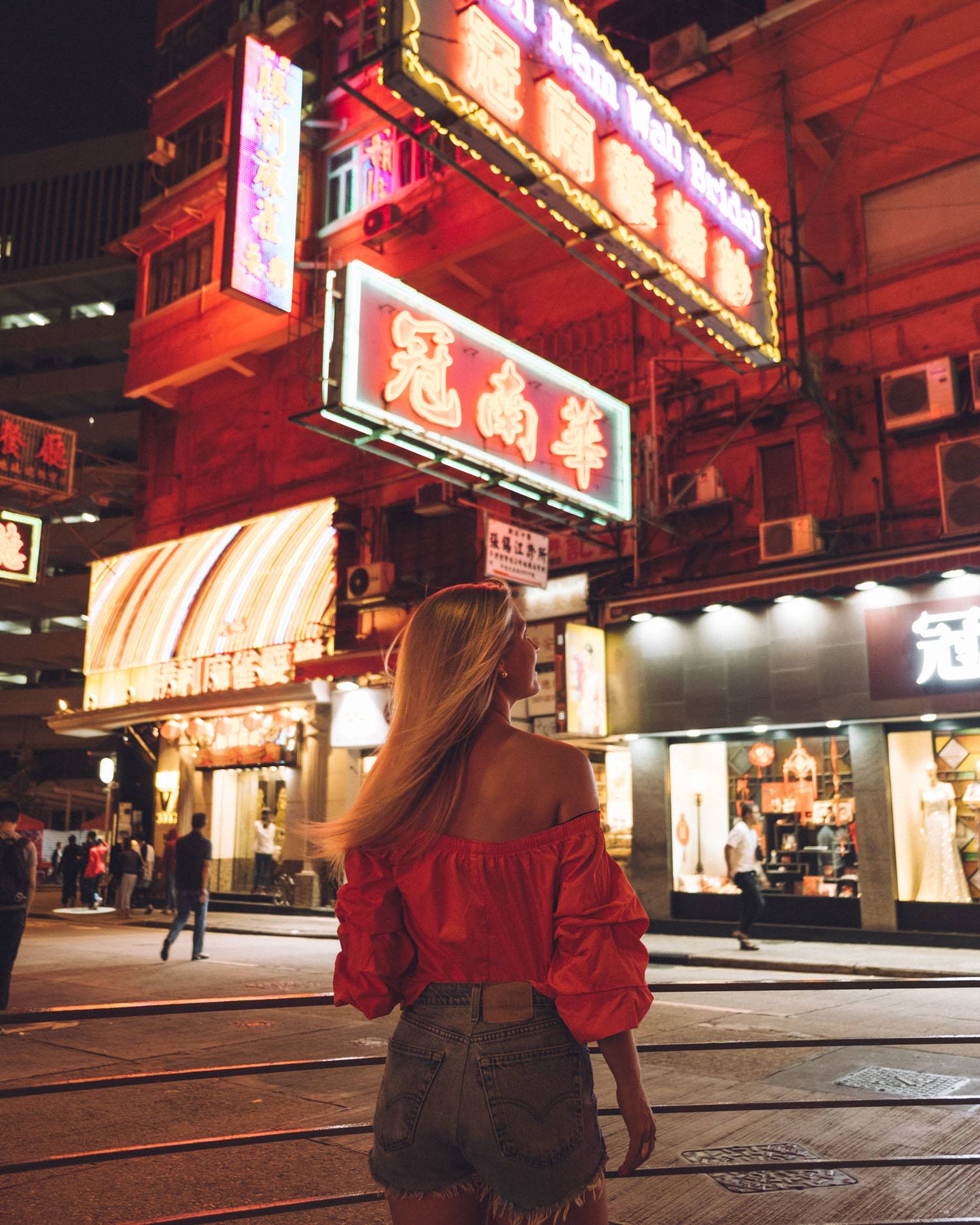 Sky 100 Observation Deck: Still, want the views without leaving the city? That's where the Sky 100 Observation Deck comes in. For HKD169 (about $22), you can visit the 100th floor of the 10th tallest commercial building in the world. Let's just say this isn't for those who are afraid of heights!
If heights don't scare you and you want to enhance your experience, they offer brunch, tea, lunch, and packages where you can enjoy meals up in the sky.
Man Mo Temple: Man Mo Temple is dedicated to the King-Emperor Man and Holy King-Emperor Kwan and is split into 3 compounds. It is visited by those who seek spiritual help or blessings from the civil god for students.
When going, you can pray for education success or success, peace, and prosperity. Students and adults alike should bring offerings for the Gods such as money, paper offerings, or fruit offerings.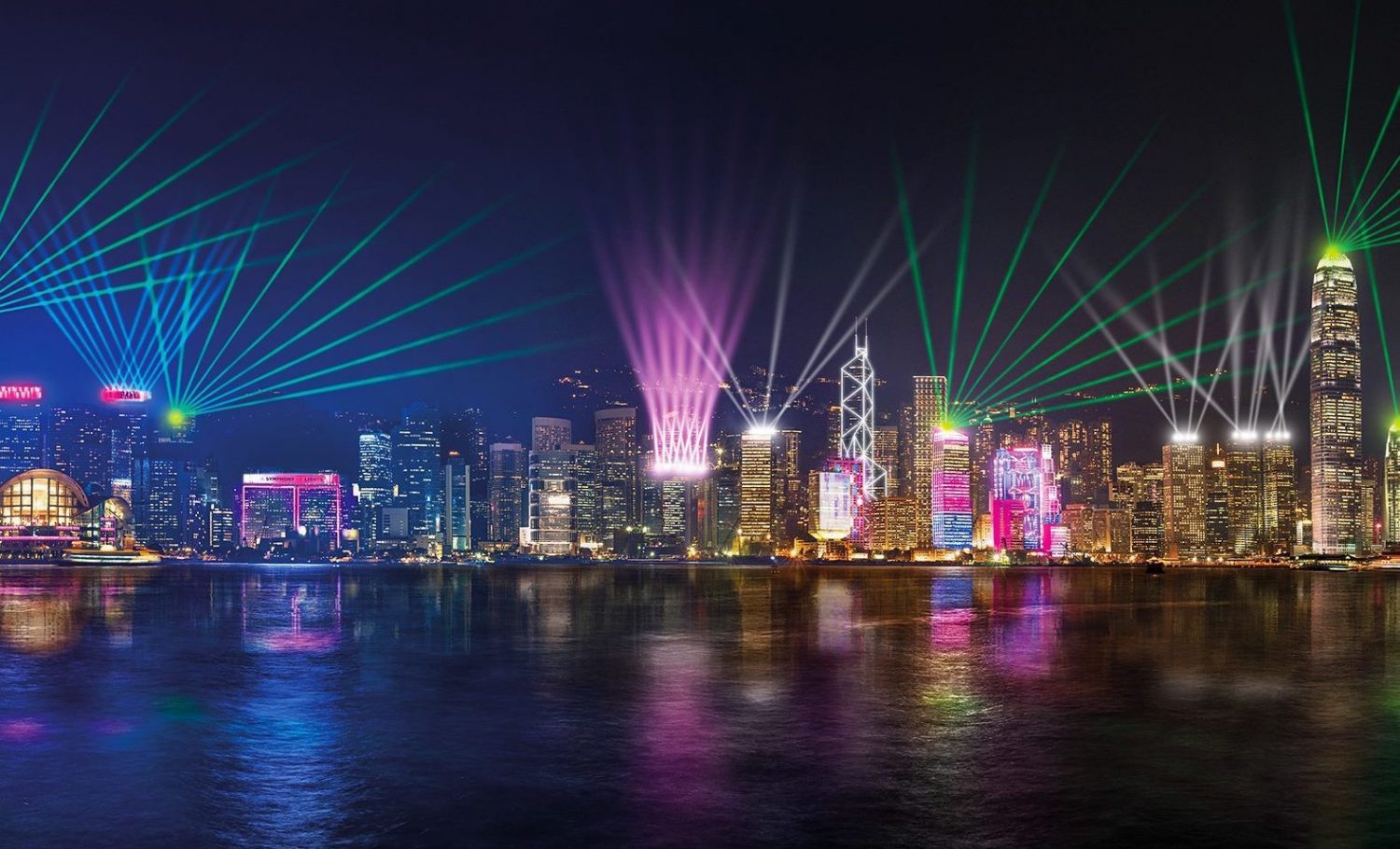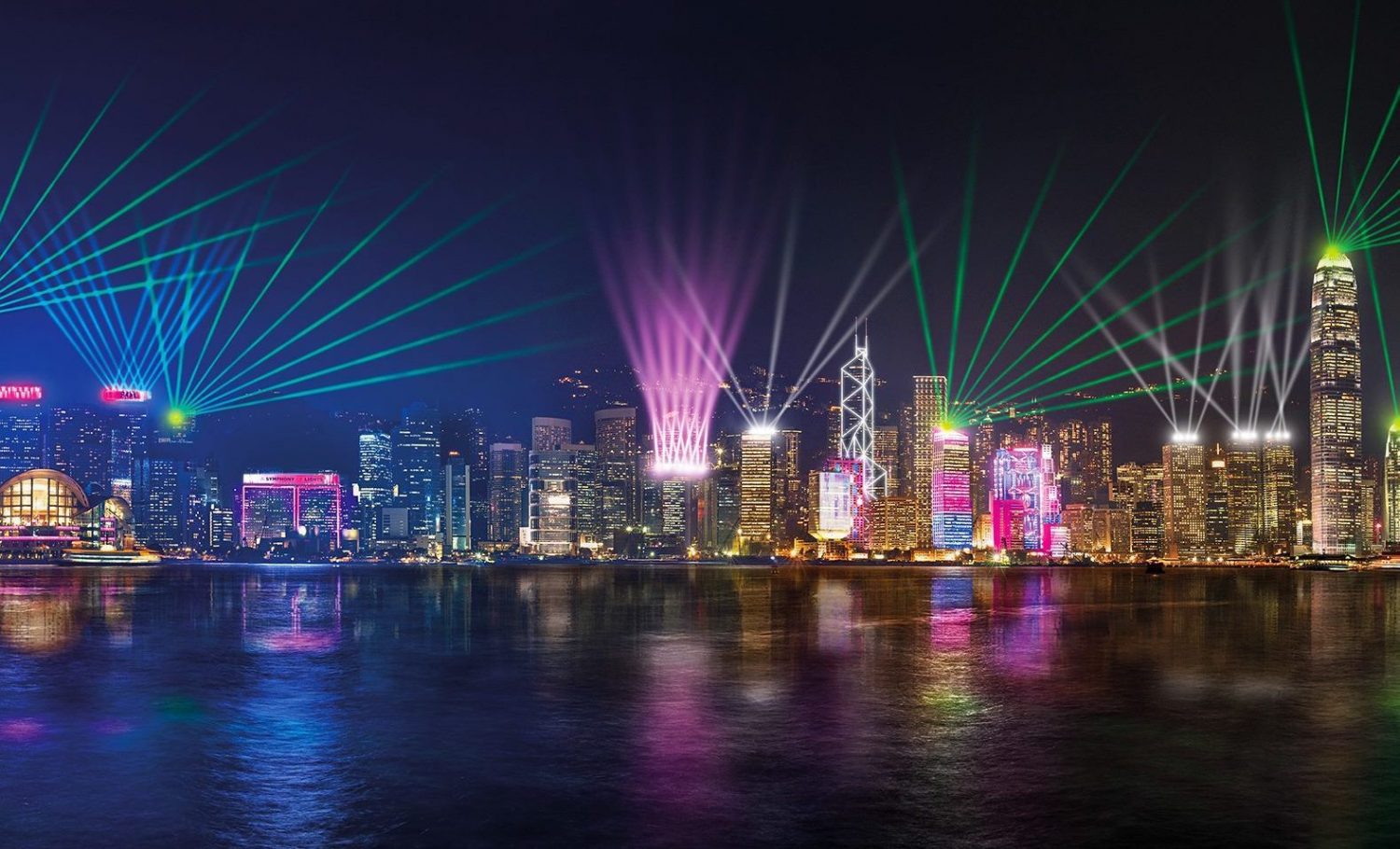 Symphony of Lights: Even if you're only in Hong Kong for a night, you have to see the Symphony of Lights. The signature icon of the city is a multimedia show that has lit the harbor up every night since 2004. In 2017, they unveiled a new soundtrack from the Hong Kong Philharmonic Orchestra that goes along with the lasers, LED screens, and lighting. Be sure to be around at 8 PM for a show you won't want to miss.
Nathan Road: Known as the Golden Mile, Nathan Road run through the most important shopping areas of Hong Kong. You'll find international designers along with local crafts and a bit of everything else.
The area visited most by tourists is Salisbury to Austin. Here you'll find Louis Vuitton, Chanel, Fendi, Burberry, and more. When you're tired of shopping, stop by one of the many restaurants along the road and enjoy a traditional lunch.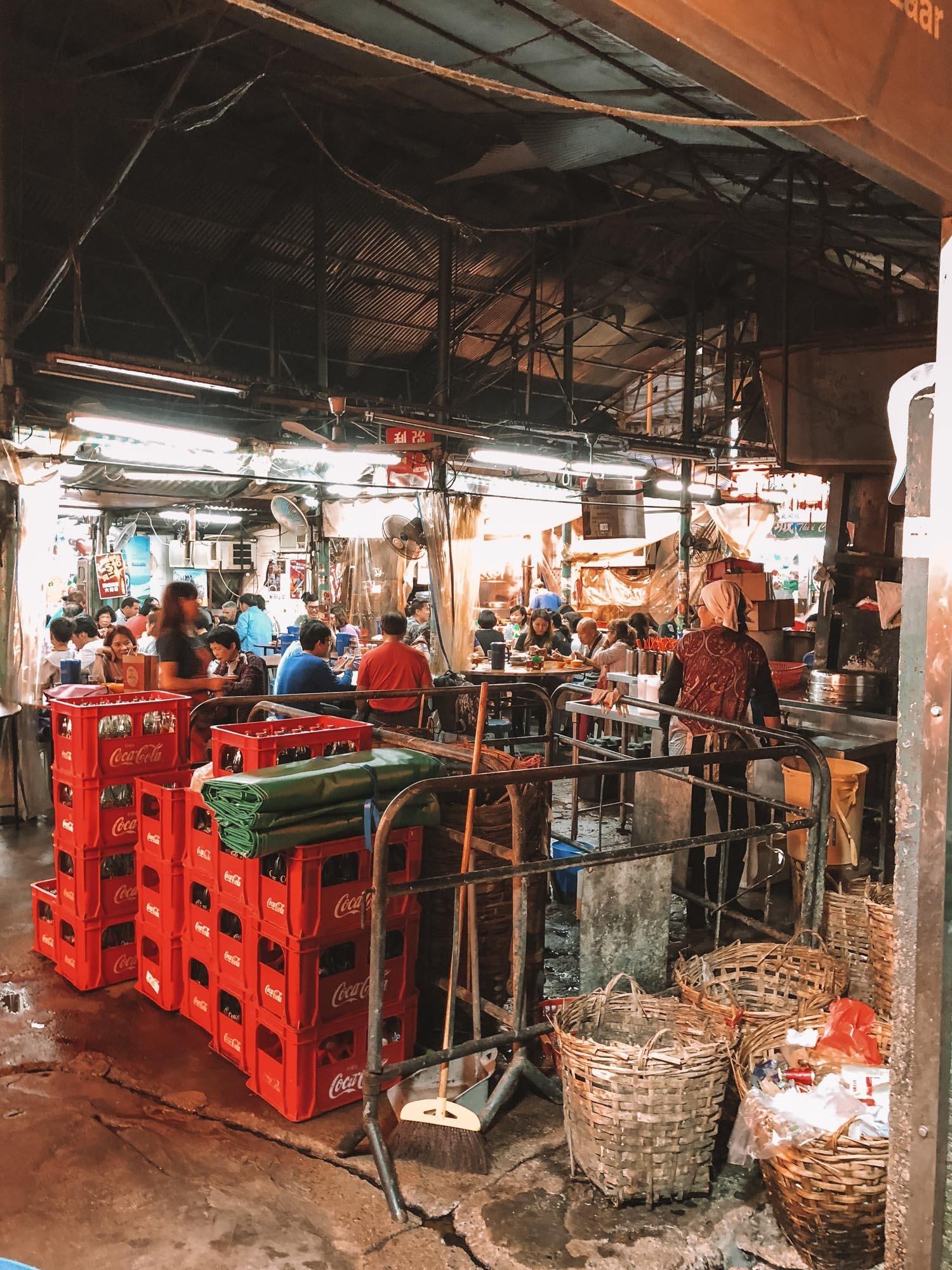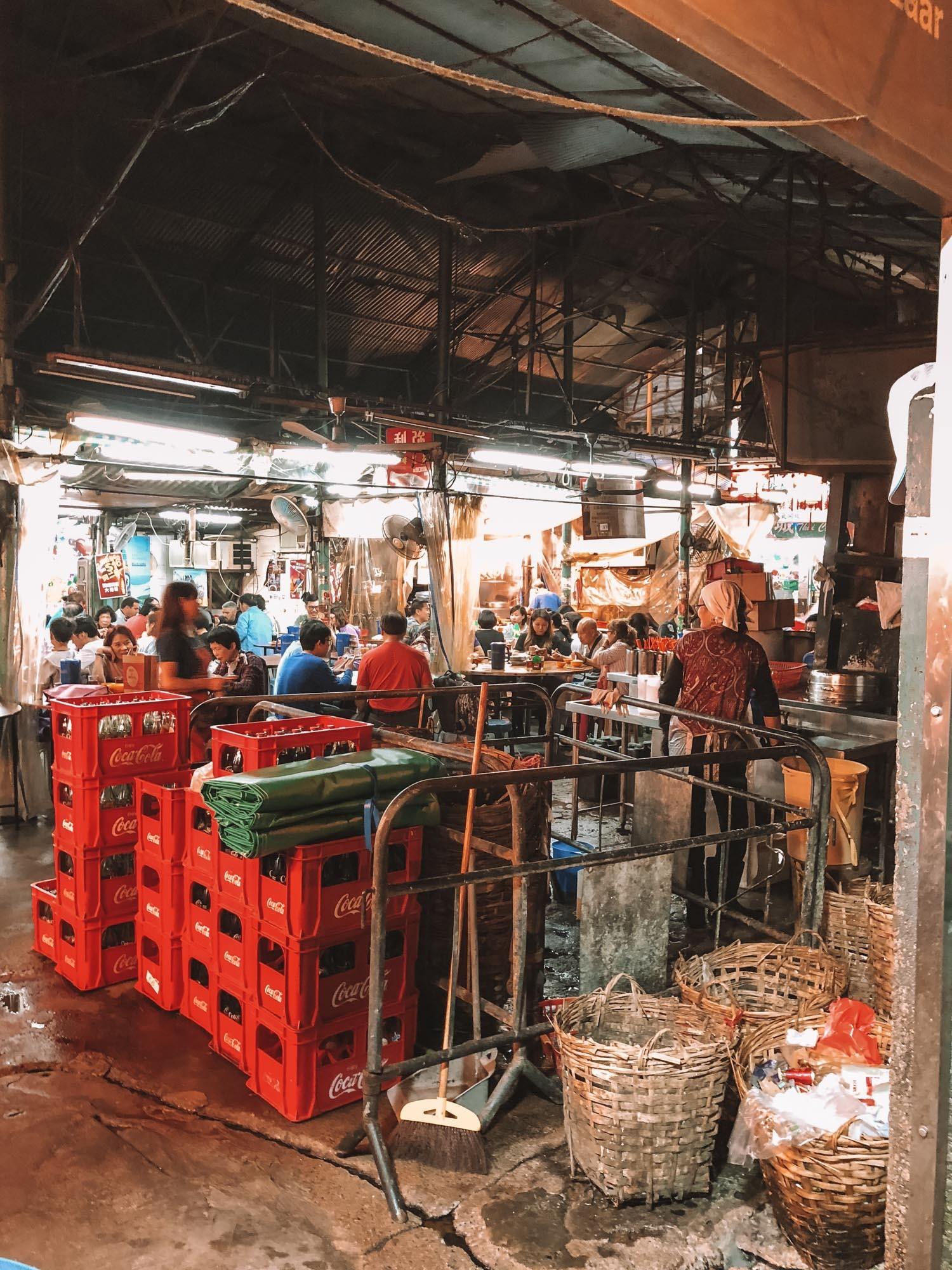 Markets to Visit
Ladies Market: With over 100 stalls of discount clothing, accessories, and souvenirs, this market located on Tung Choi Street provides a kilometer long shopping paradise. It coined its name from all of the items on sale for women but don't let this deter you. You will find a little bit of everything.
It occurs every day from 12 PM to 11 PM so you can shop till you drop.
Temple Street Night Market: Night markets have been a Hong Kong tradition dating back to the early days of the region. Set-up begins at 2 PM (though most are setup around 4 PM) and lasts through midnight. Not only will you find trinkets and antiques on this famous street bazaar but you'll also find opera singers and fortune-tellers. You can also book a night market food tour if you want to know more about the history behind Hong Kong's top dishes.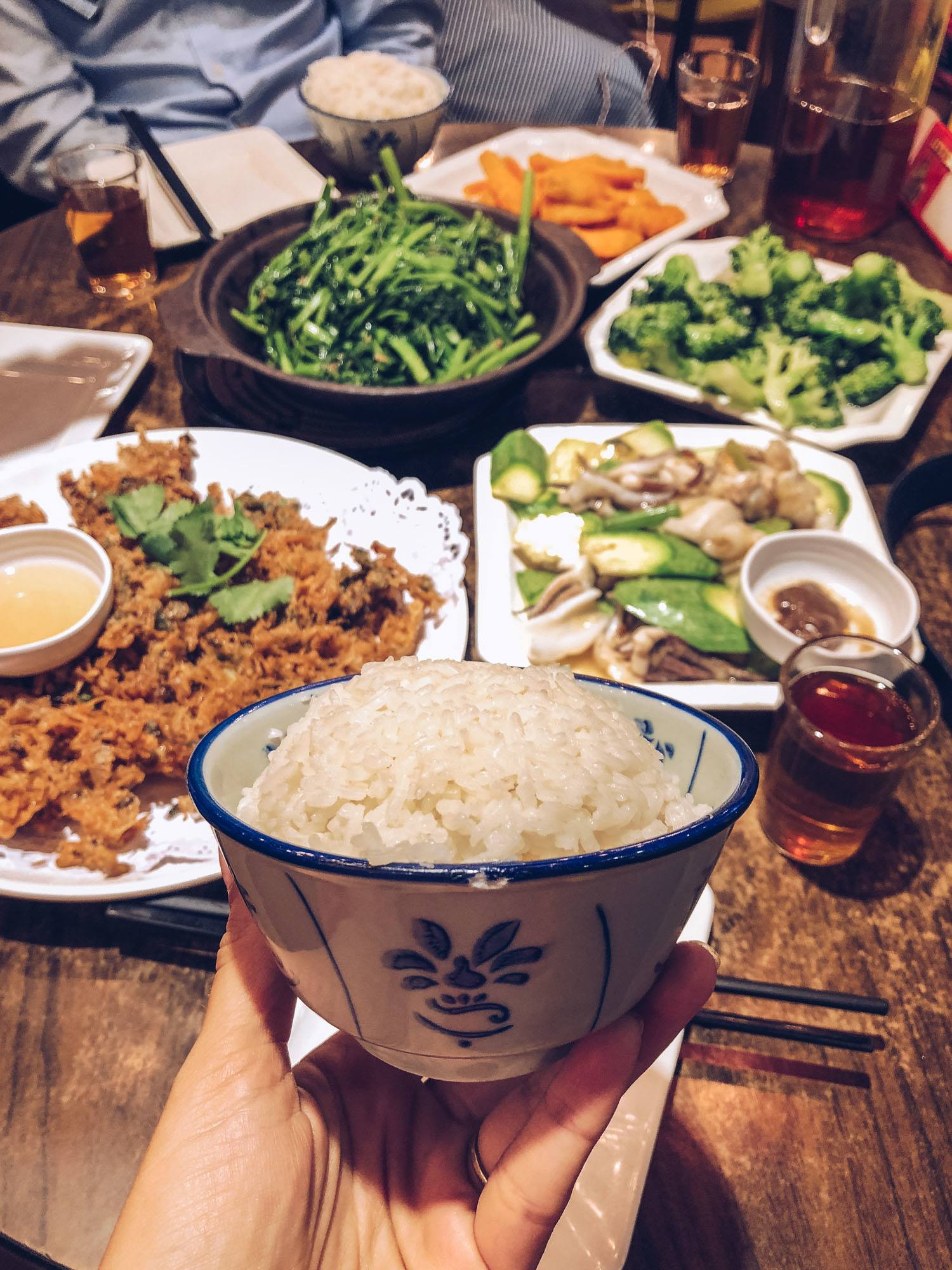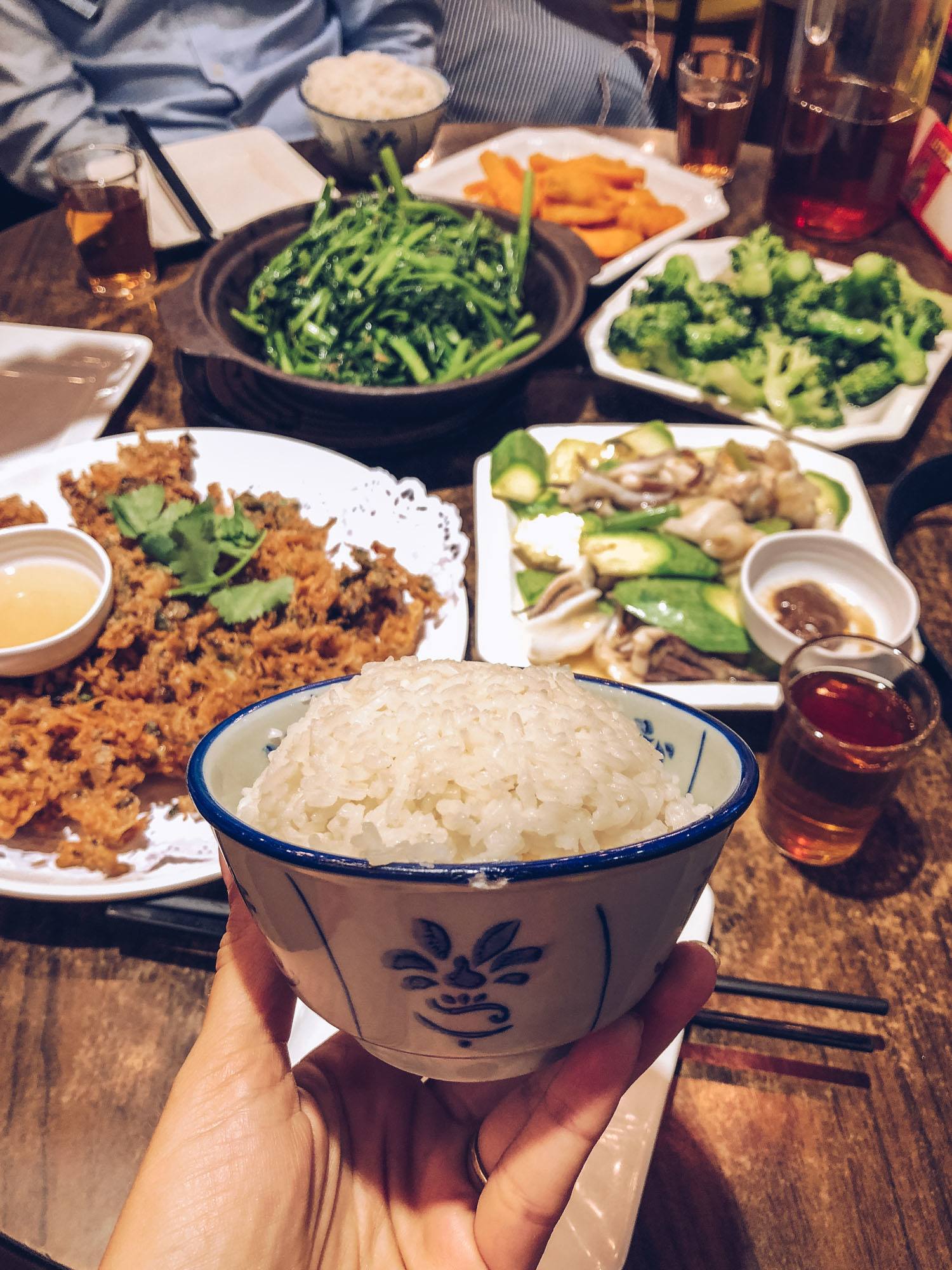 Restaurants
Kaum at Potato Head: This authentic Indonesian restaurant pays homage to the rich culture of Indonesia with bespoke wooden ceiling panels and chair covers hand-woven by the Batak tribe. You'll find everything from chicken to duck to fish to noodles.
TimHoWan: Want to experience some famous dim sum while in Hong Kong? TimHoWan has it. This hole-in-the-wall eatery is open 24 hours and has an international following. It's so popular it now has 45 locations around the world.
Twenty Six by Liberty: This one Michelin starred restaurant is the epitome of luxury and exclusivity. With Chris Keung as the executive chef, you will indulge in an 8-course French menu. The table only has spots for 26 diners total, so it's bookings are few and far between.
Why 50: With its crisp white decor and delicious lattes and breakfast food, Why 50 is a coffee shop with soul. It got its name from the idea that 50 coffee beans go into an espresso shot. On top of the food and coffee, a cement wall forms a space for artists to create and promote their art.
OZONE: After filling up with incredible food, end your night at OZONE, the tallest bar in the world, located at the Ritz-Carlton HK. This blue-hued bar will offer you an unforgettable experience with Asian tapas, dance parties, and delicious cocktails.

Recommended Tours in Hong Kong