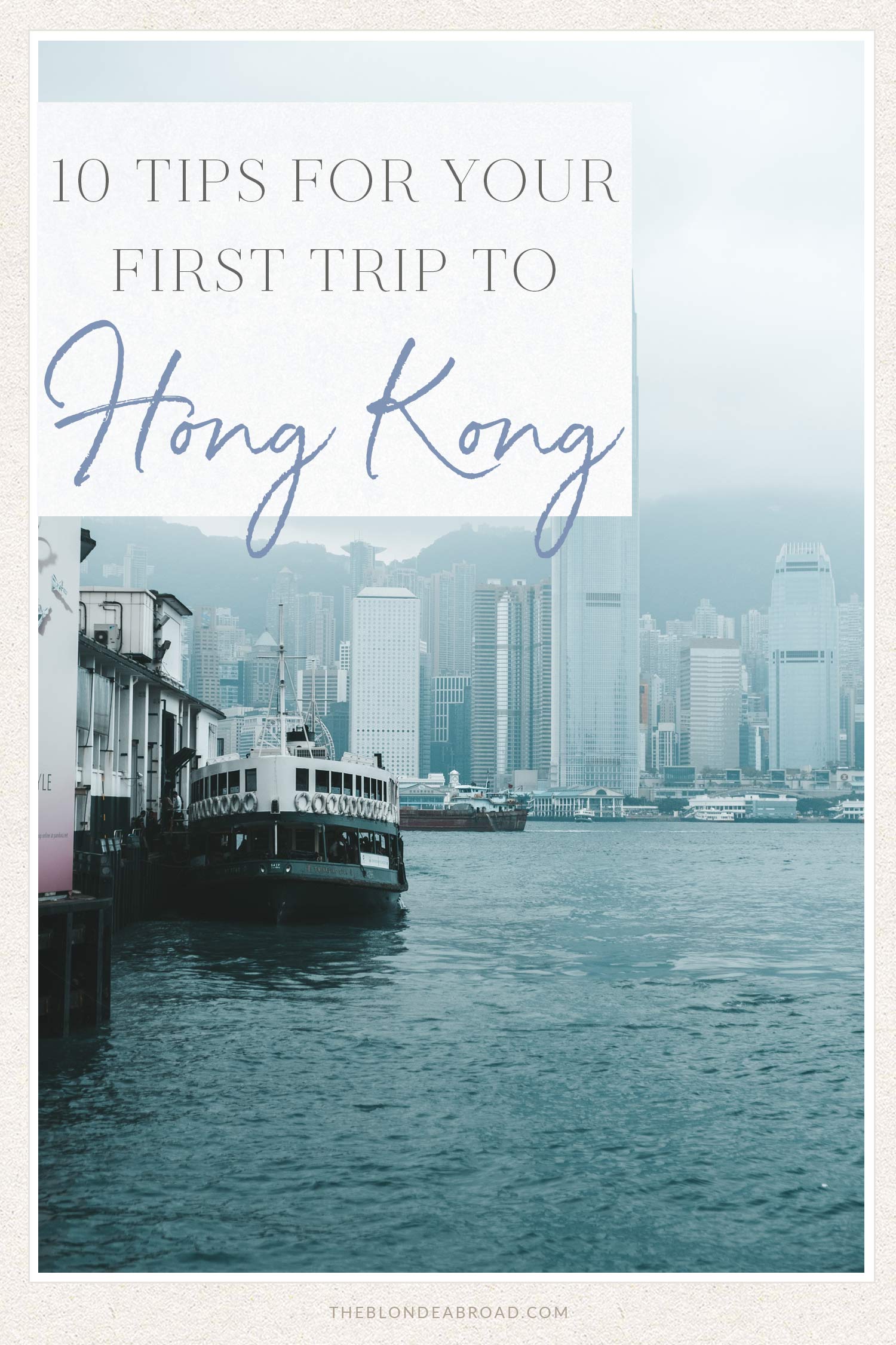 Hong Kong is a melting pot of cultures. With some of the worlds most iconic skylines, towering mountains, a glittering harbor, and neon lights galore, there are so many secrets to uncover when exploring the city.
From getting an octopus card to where to find the best dim sum, there are a few things you need to know before your trip.
Here are 10 tips for your first trip to Hong Kong!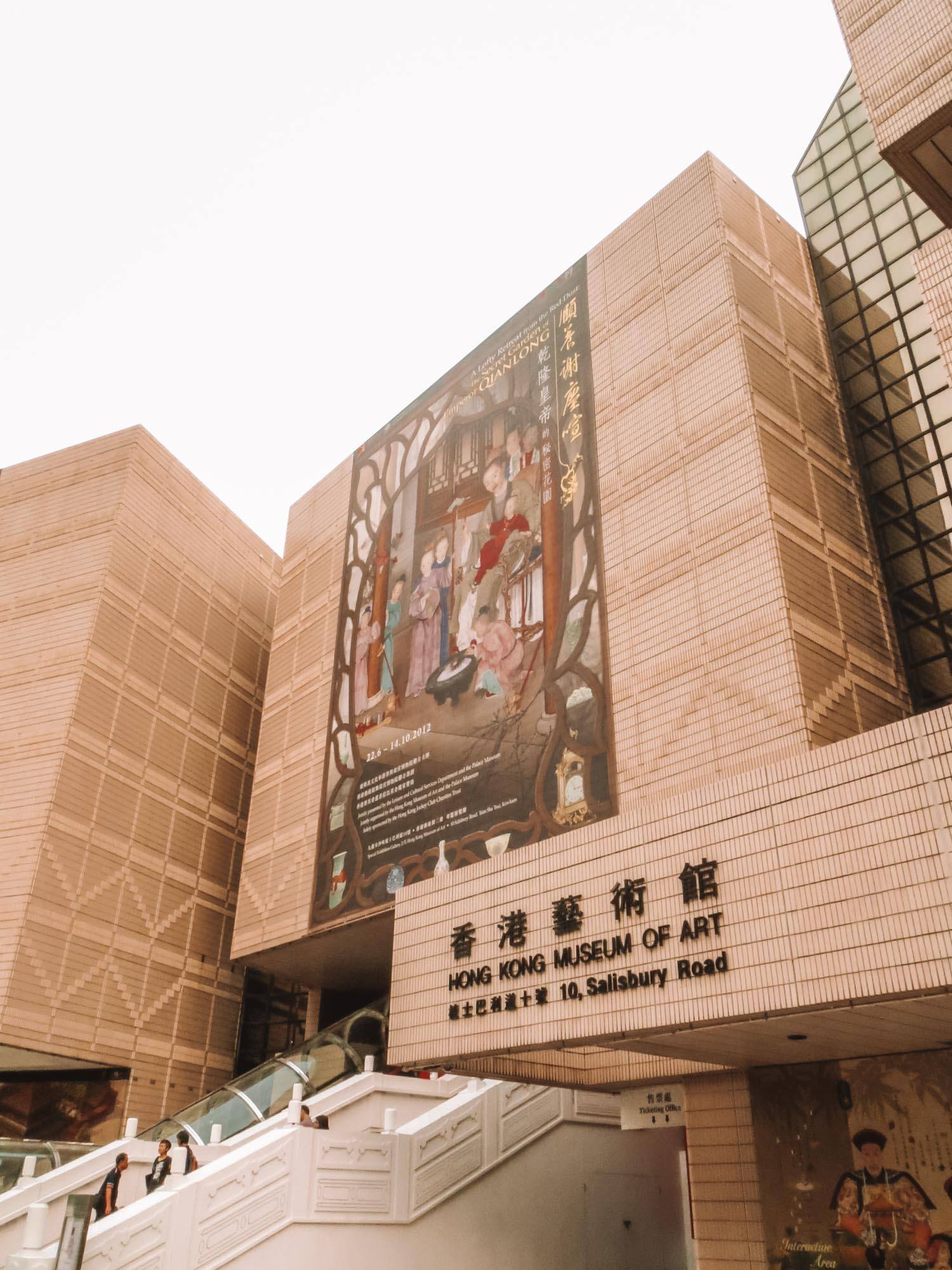 Hong Kong Museum of Art
You Probably Don't Need a Visa
While Hong Kong is administered by China, it enjoys SAR status which means that some of the restrictions that apply on the mainland don't apply in Hong Kong. So you probably won't need a visa to visit if you're coming from Western Europe, Southeast Asia, and the Americas!
Always check visa requirements before booking your flights in case anything has changed for your nationality!


Take the Star Ferry
The Star Ferry is the fastest and cheapest way to travel between Kowloon and Hong Kong. With piers in Tsim Sha Tsui, Central and Wan Chai, it takes less than 10-minutes to cross.
The iconic ferry has been operating since 1880 and offers spectacular views of the Hong Kong skyline and Victoria Harbour.
The best advice? Don't take it during rush hour. From 8 AM to 9:30 AM and 6 PM to 7 PM, locals are using it to get to and from work which makes the ride feel a whole lot less leisurely.
Plus a one-way ride costs less than a dollar!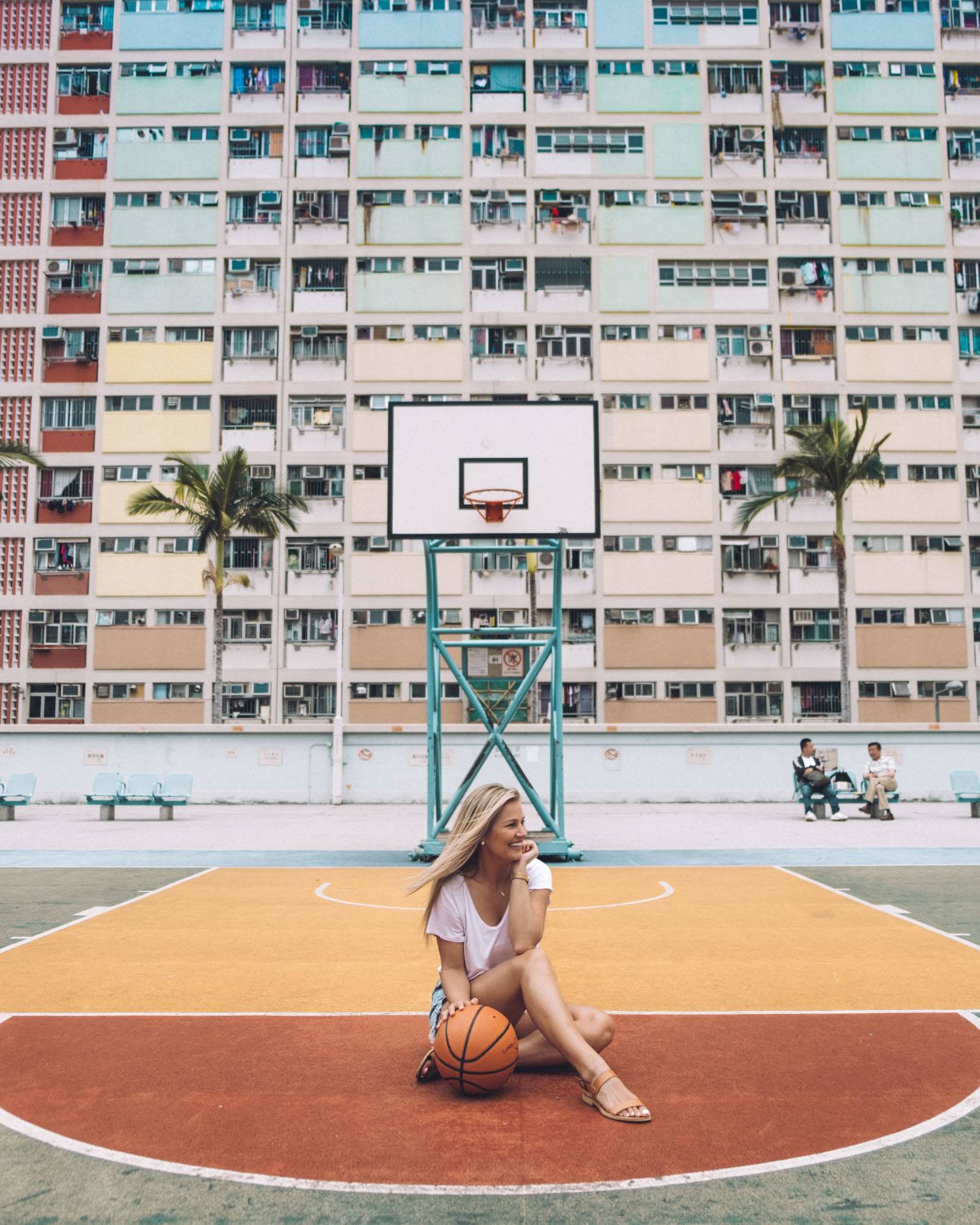 Visit the Choi Hung Estate
There's a good chance you've seen Hong Kong's famous Choi Hung Estate basketball court all over Instagram. It's located in Choi Hung Estate which is one of the oldest public housing estates in the city.
The only problem is that it's not the easiest location to find.  The exact location is 2 Tse Wai Ave, Ngau Chi Wan, Hong Kong and I'd recommend using Google Maps to map a route from where you're staying


Take the Airport Express
The easiest way to get to your hotel from the airport with the Airport Express train. It connects the airport to Hong Kong and Kowloon in under 25 minutes.
Once you pass immigration at the airport, hop right on the train and make your way into the city.
While you can buy tickets for the Airport Express at the airport, there's usually a long line. Instead, buy them online from the MRT website.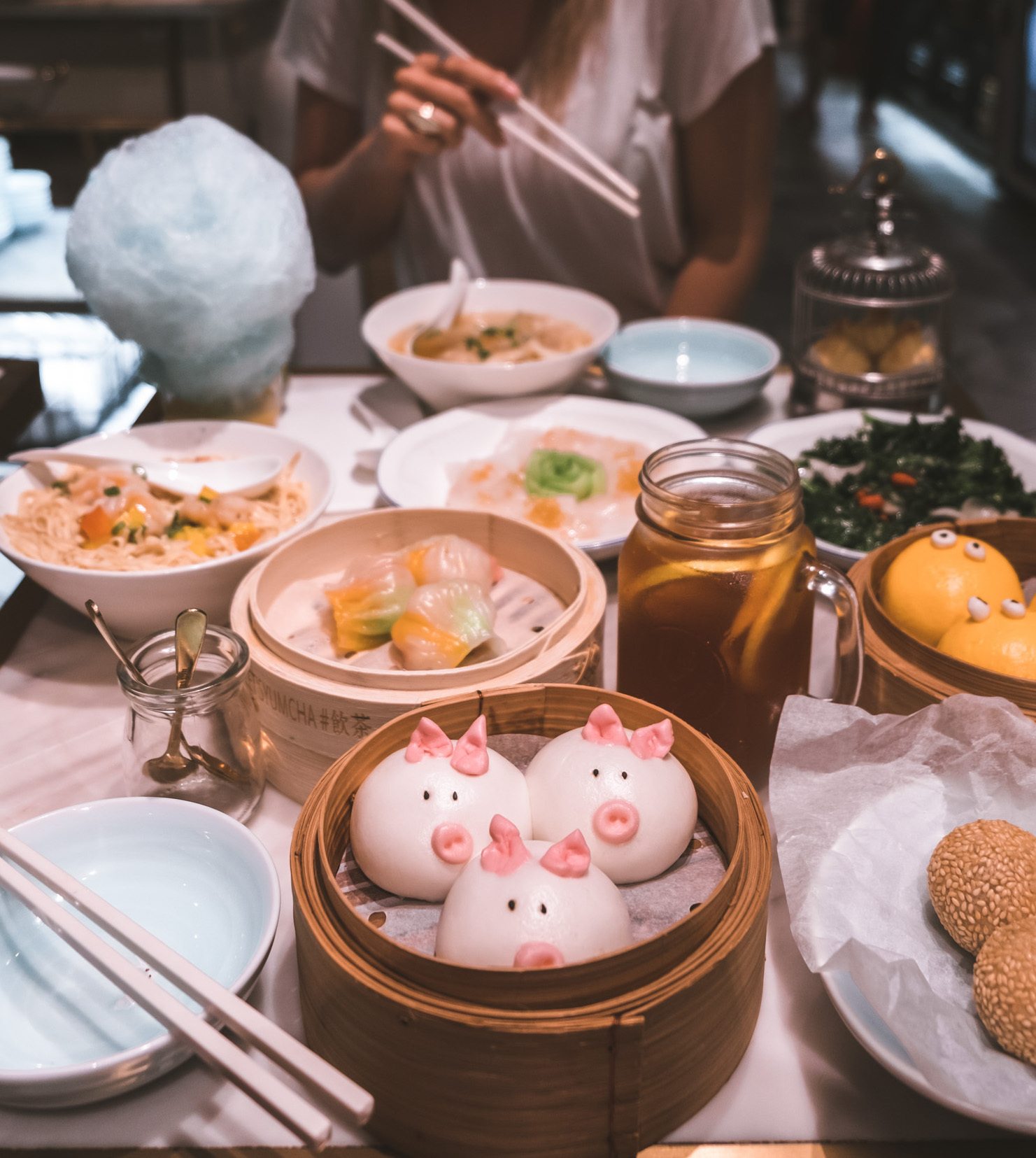 Yum Cha
Try Dim Sum in Hong Kong
Hong Kong is home to delicious Michelin restaurants and street food. But what it's most famous for is its traditional dim sum.
It's a Chinese dish that is served in a small steamer basket with a variety of fillings. My favorite spot in Hong Kong for gourmet dim sum is Yum Cha!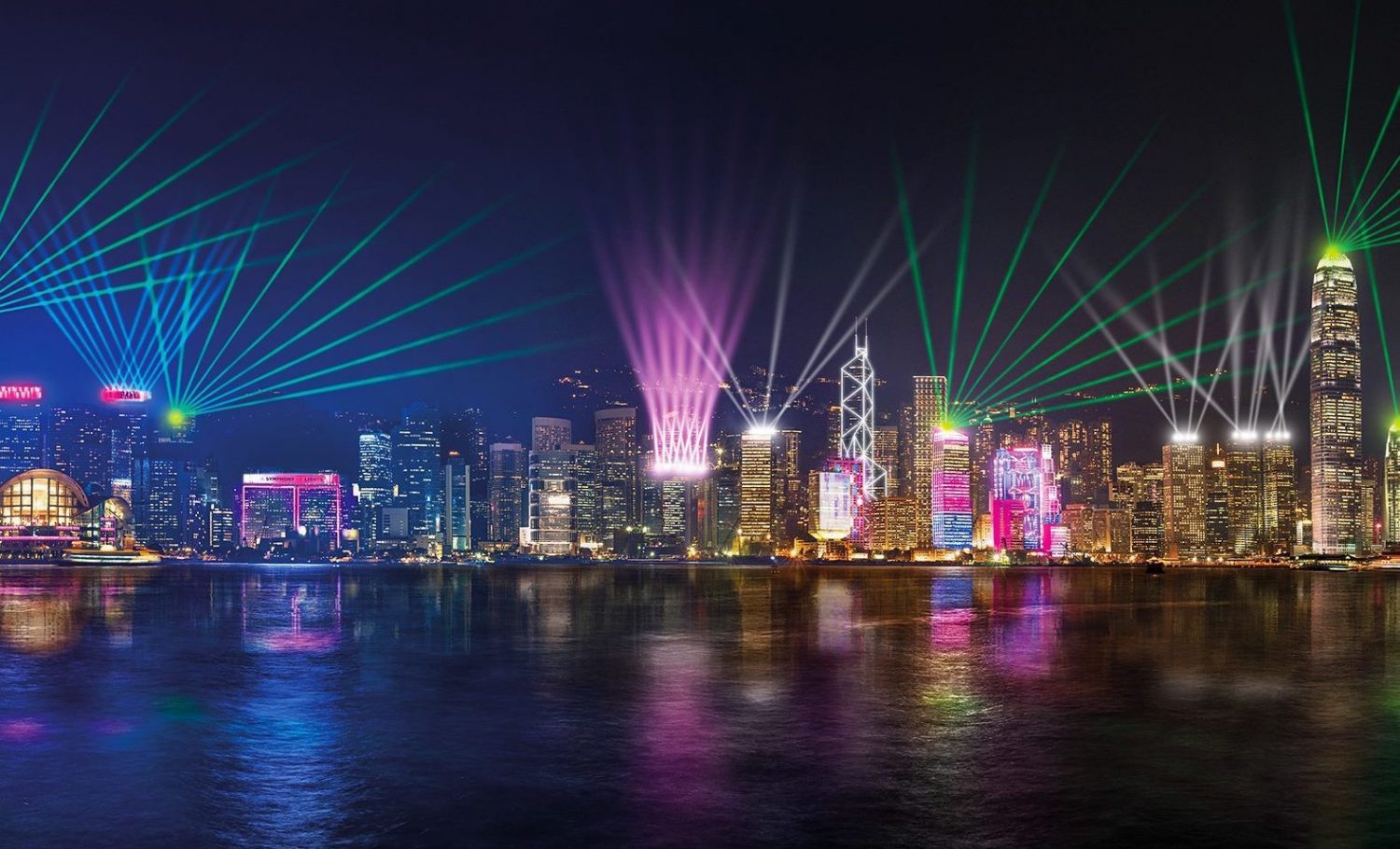 Symphony of Lights
Save Money With Hong Kong's Free Attractions
It's no secret that Hong Kong is far from a budget travel destination. While accommodation is expensive, it's possible to get by on a budget if you plan your itinerary around Hong Kong's free attractions.
You can explore Hong Kong's art galleries, hike to Tai Long Wan, go on a free walking tour of the city, visit the many markets and watch the famous symphony of Lights!


Learn Basic Cantonese
While English is spoken in a lot of places in Hong Kong, you should still learn a bit of Cantonese before your trip. If you visit smaller corners of the city, the street-food workers won't speak English and signs, and restaurant menus will be written in Cantonese.
I'd also recommend writing any key phrases you need in Cantonese especially if you're allergic to any ingredients or you're following a restrictive diet.


What to Wear
Hong Kong is often humid and hot so you'll want to pack a lot of light, breathable clothing options. You'll also really want comfortable and supportive walking shoes.
Surprisingly, Hong Kong is made up of a lot of hills, and if you're doing a lot of sightseeing or shopping, you'll want to be comfortable. 
It's also a good idea to carry an umbrella with everywhere you go. The weather in Hong Kong can be extremely unpredictable and the city experiences over 100 days of rain a year.


Get the Octopus Card
The prepaid Octopus card is handy for paying for any of the city's public transportation options. Whether it be the MTR, a bus, the ferry, or the trams, you can easily tap the card as you go and avoid waiting in long lines for tickets.
The best octopus card for travelers is the "On-Loan"  option. It requires a $50HK refundable deposit and you can buy one at the airport when you arrive or at any of the city's MRT stations.

Stay in Hong Kong Central
If you're staying in Hong Kong for 48 hours or less, I recommend booking a hotel in the Central neighborhood. There's so much to see and do that it's easy to spend your entire time exploring the area.
Shop at Mong Kok Ladies' Market, try the local cuisine, ride the cities historic trams and end your day off with a cocktail at the NYC-inspired Please Don't Tell.
For those looking to splurge, I stayed at The Landmark Mandarin Oriental in Central! It's an incredible five-star property that has a delicious on-site restaurant, bar and luxurious spa.

Overall
Hong Kong is an incredible city to explore, especially for solo female travelers! With so much to see and do and attractions for every budget, it's not hard to see why it's one of the most visited destinations in the world!

Do you have any tips for first-time travelers in Hong Kong? Let me know in the comments below!