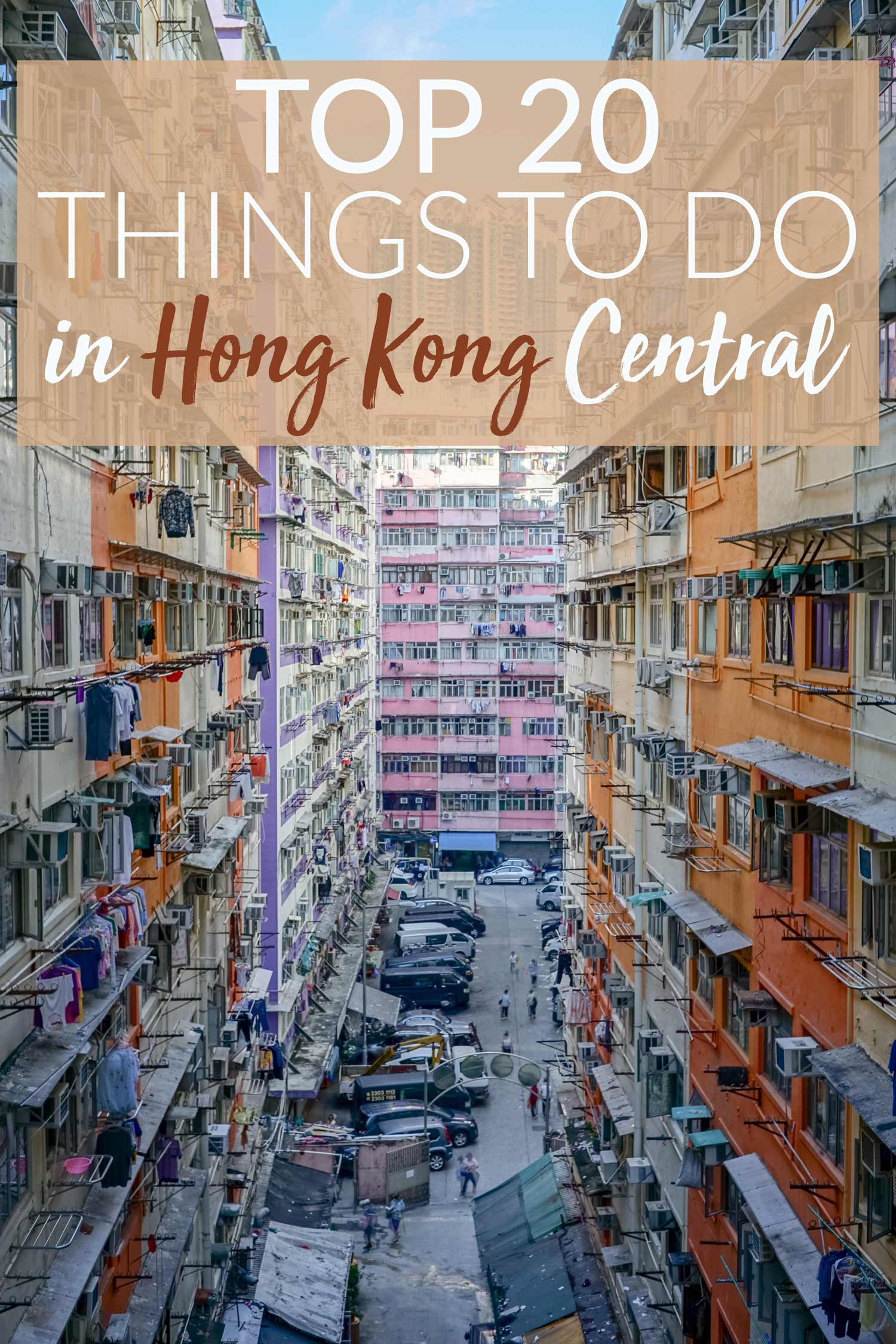 In the heart of Hong Kong, you will find the incredible neighborhood of Central. This swanky district is a world in itself. You could easily spend your entire time in Hong Kong just exploring this fabulous area.
Ready to fall in love? Here are my top 20 things to do in Hong Kong Central.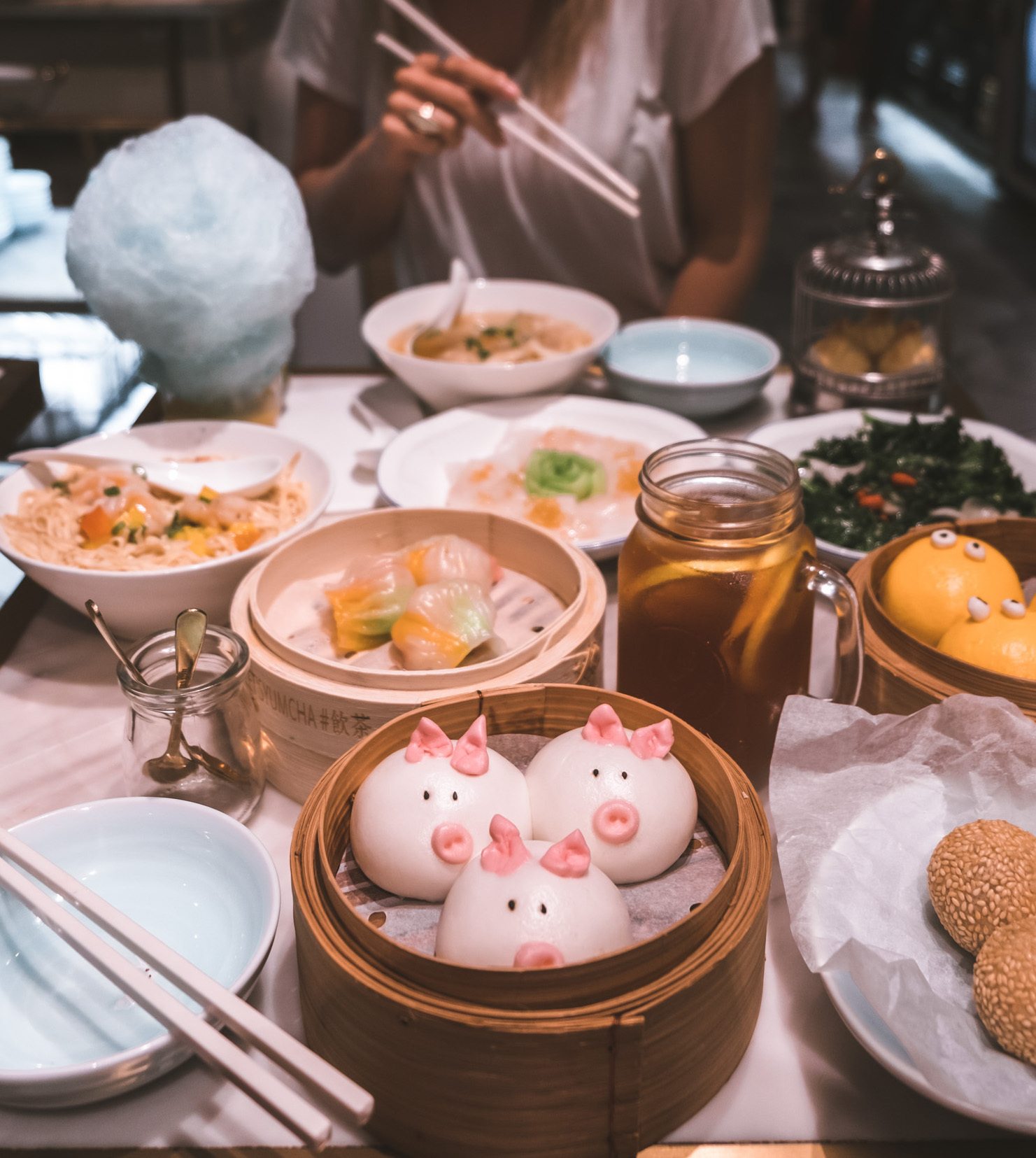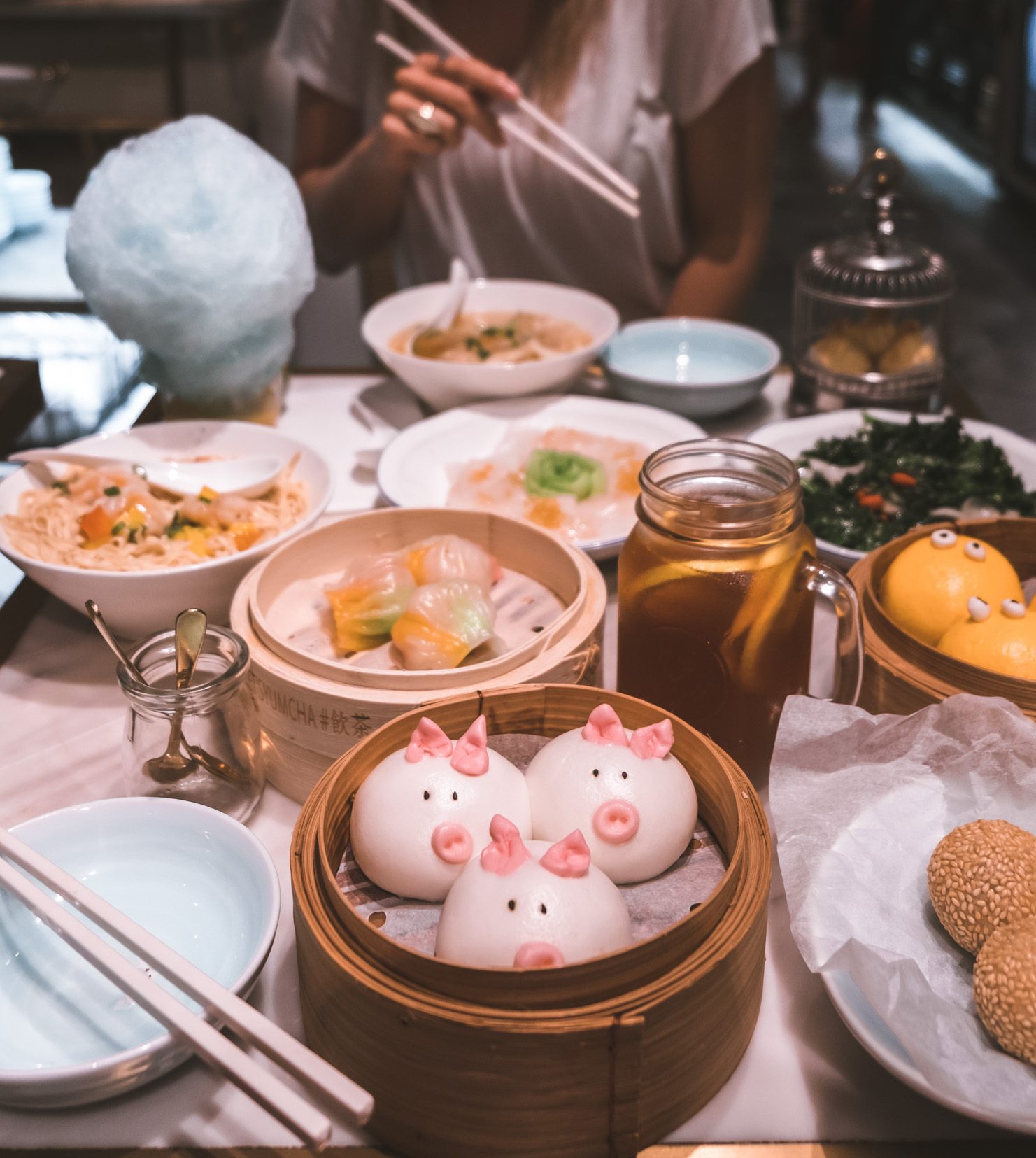 Luk Yu Tea House for Dim Sum: You can't not love dim sum! The Chinese version of tapas, dim sum is the perfect way to try a wide range of dishes. My all-time fave is har gow (steamed shrimp dumplings).
Peak Tram to Victoria Peak: Also known as Mount Austin or sometimes just "The Peak," this mountain towers over Hong Kong Island and give an unbeatable view of this stunning city. It's so gorgeous, in fact, I'd recommend going up both during the day and at night if you have time.
It'll give you two different perspectives on Hong Kong and going up via the Peak Tram makes it easy.
Historical Walking Tour: Explore the colonial past and cosmopolitan present during this informative small-group walking tour through the streets of Hong Kong.
Cha Chaan Teng for Tea: Home of Hong Kong café counterculture, Cha Chaan Teng offers a dose of traditional Hong Kong with a contemporary London flair. If you've got a sweet tooth, get there for afternoon tea.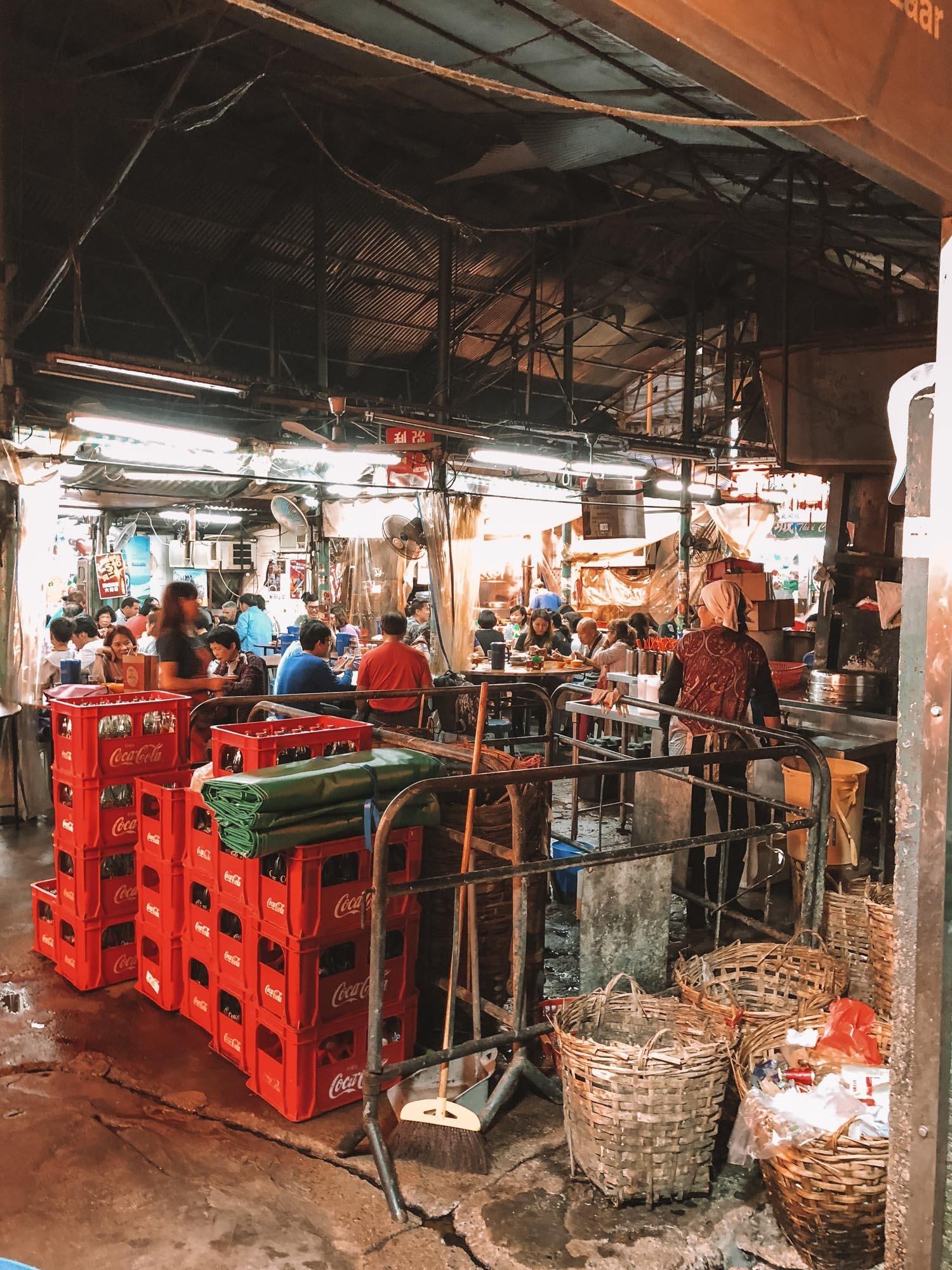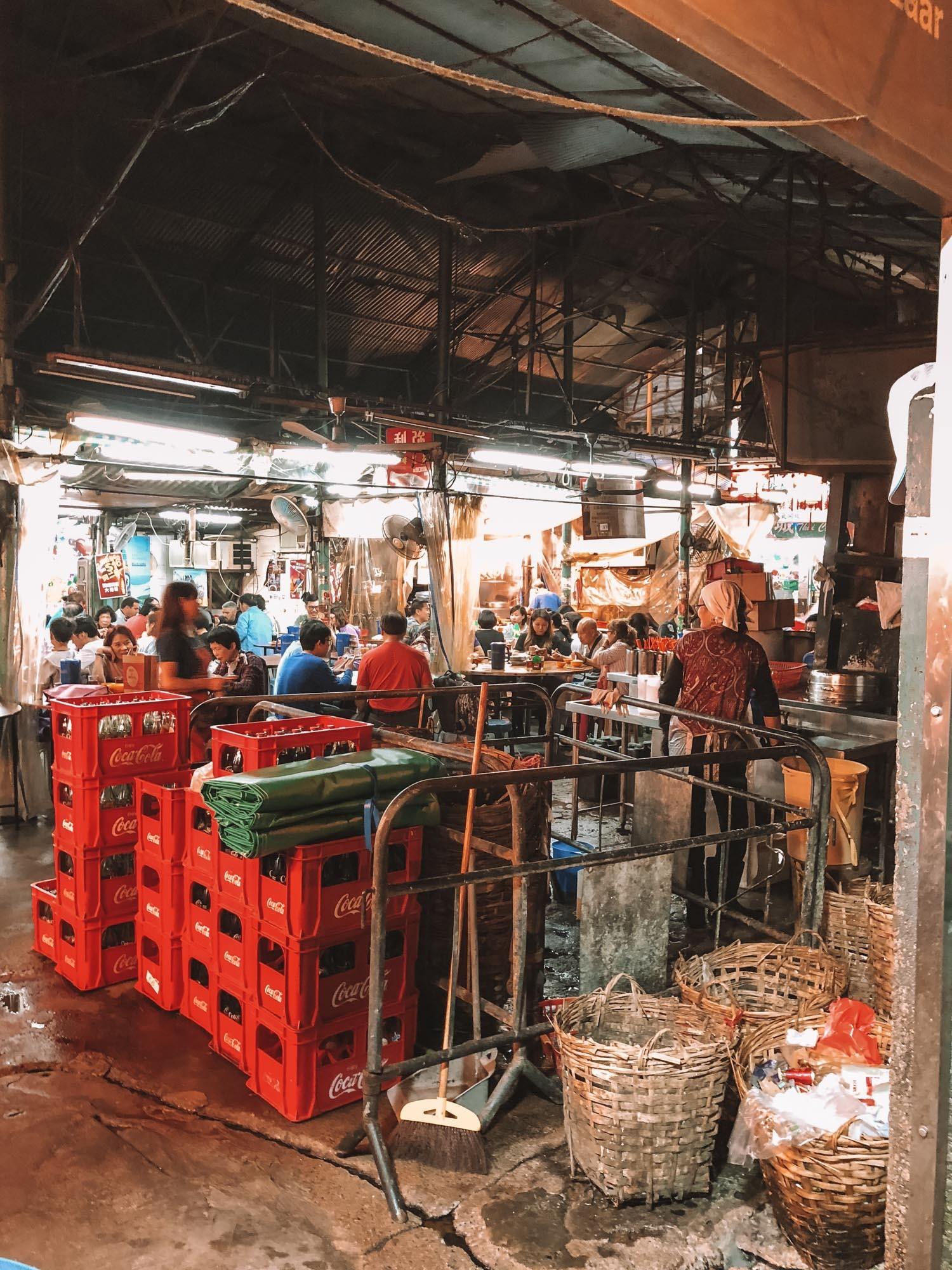 Go to a Wet Market: Most Hongkongers still do their shopping at small local markets. To get a glimpse into how the locals live, check out the cool Graham Street Wet Market and Kowloon City Market. Kowloon also offers a tasty selection of ready-to-eat Chinese food so come hungry.
Hong Kong Museum of Art: The world's number one museum on social media, this is the perfect place to learn about the modern world of Hong Kong and Chinese art.
Star Ferry: For a vista that you will never forget, hop aboard the Star Ferry for a trip between Kowloon and Hong Kong. The ferries run regularly and it's easy to find. You can see all of the details on their site.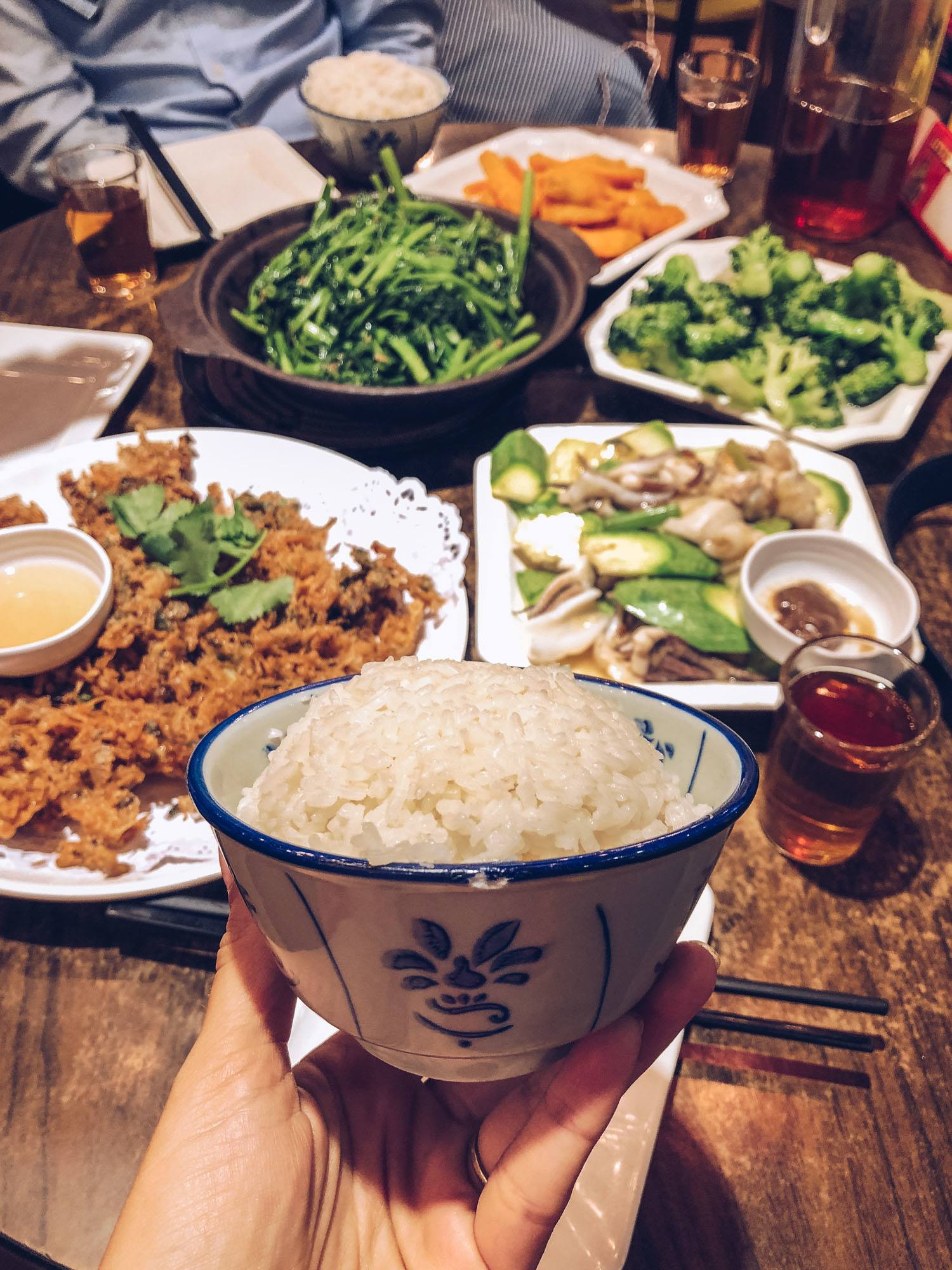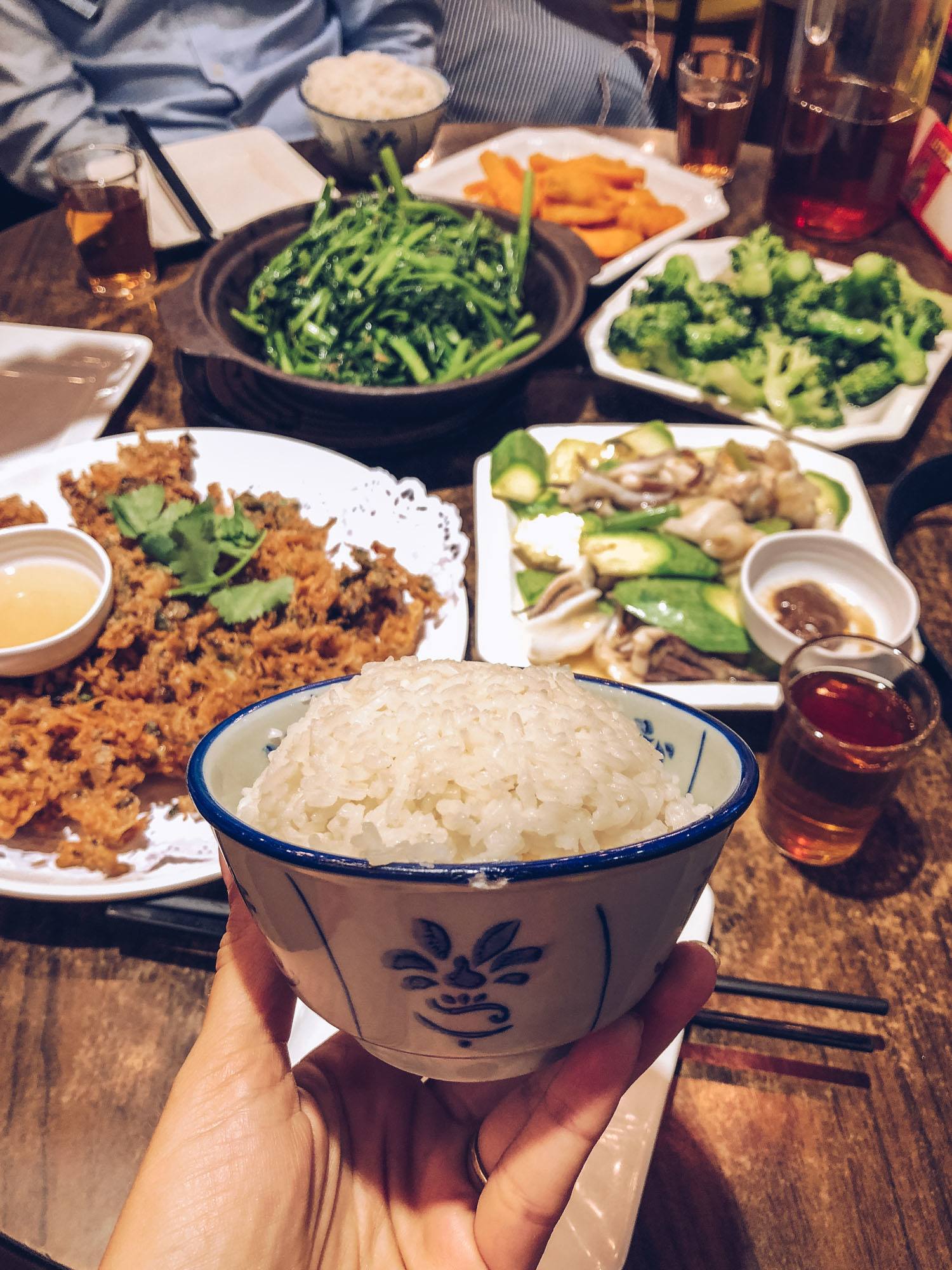 Shop at Mong Kok Ladies' Market: Hey, fashionistas! Get down to this market to grab something one of a kind. The Mong Kok Ladies' Market is open every day of the year, except for the Chinese New Year.
The market doesn't have formal hours since it's up to each vendor, but generally, you'll find most stalls open from noon to 10 P.M.
Picnic in Hong Kong Park: This gorgeous urban oasis is a must-see. Plan time to wander around the Hong Kong Visual Arts Centre, lily ponds, and gardens, then bust out the picnic basket!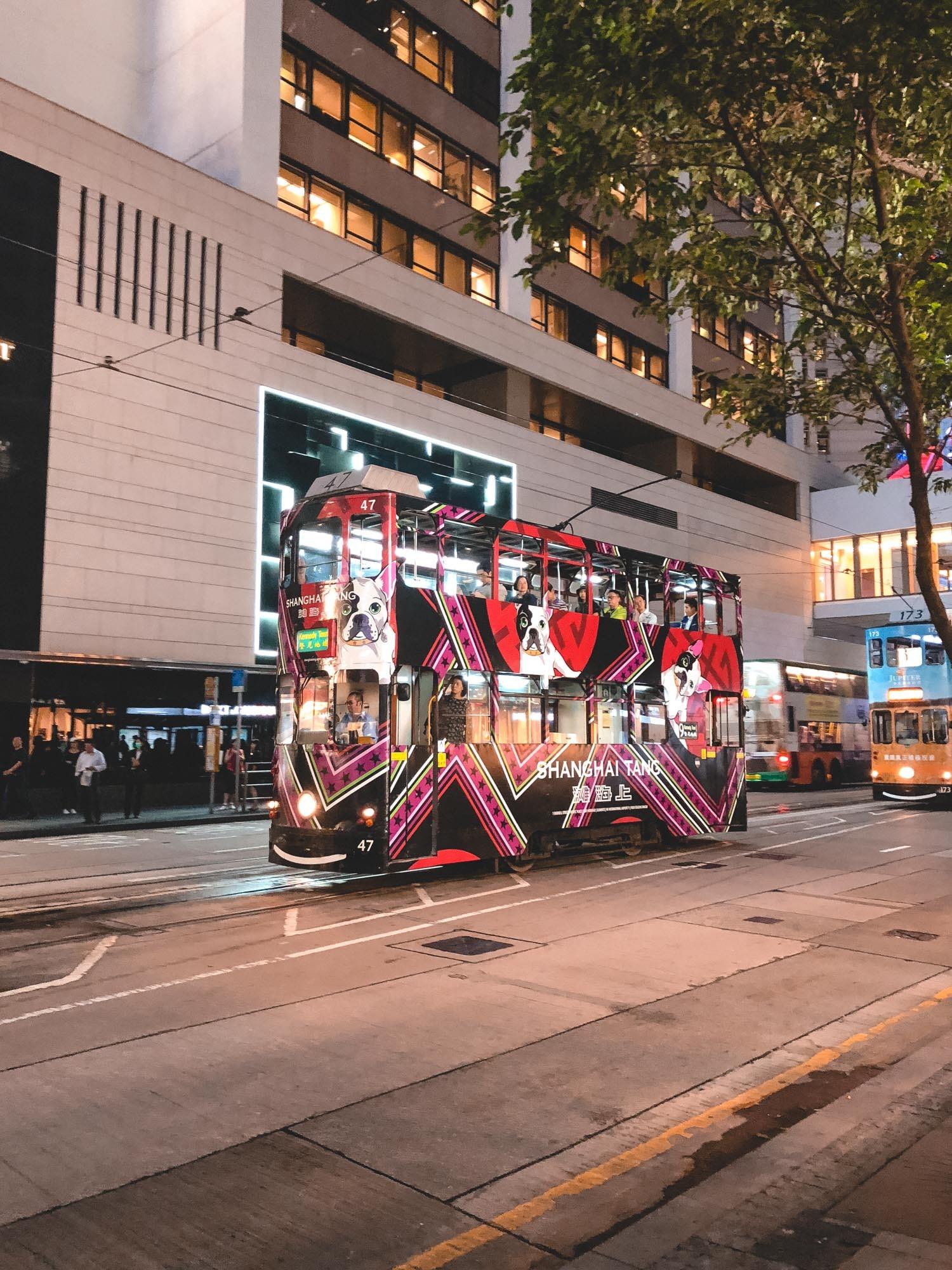 Ride the Historic Trams: Locally known as "ding dings" for their iconic sound, Hong Kong's historic tramways take you back in time (and all over the city!).
Enjoy Hong Kong's Cocktail Culture: There's nothing like heading out for a cocktail hour after a long day of exploring. Head over to Quinary, Dudells, or the NYC-inspired Please Don't Tell at the Landmark Oriental to get off of your feet and experience authentic HK nightlife. There's even a tour of hidden bars and speakeasies!
Spa Day: While you're at the Landmark Mandarin Oriental, treat yourself to one of their amazing spa treatments. Or, for a traditional experience, pop into any foot massage spa after a long day of pounding the pavement.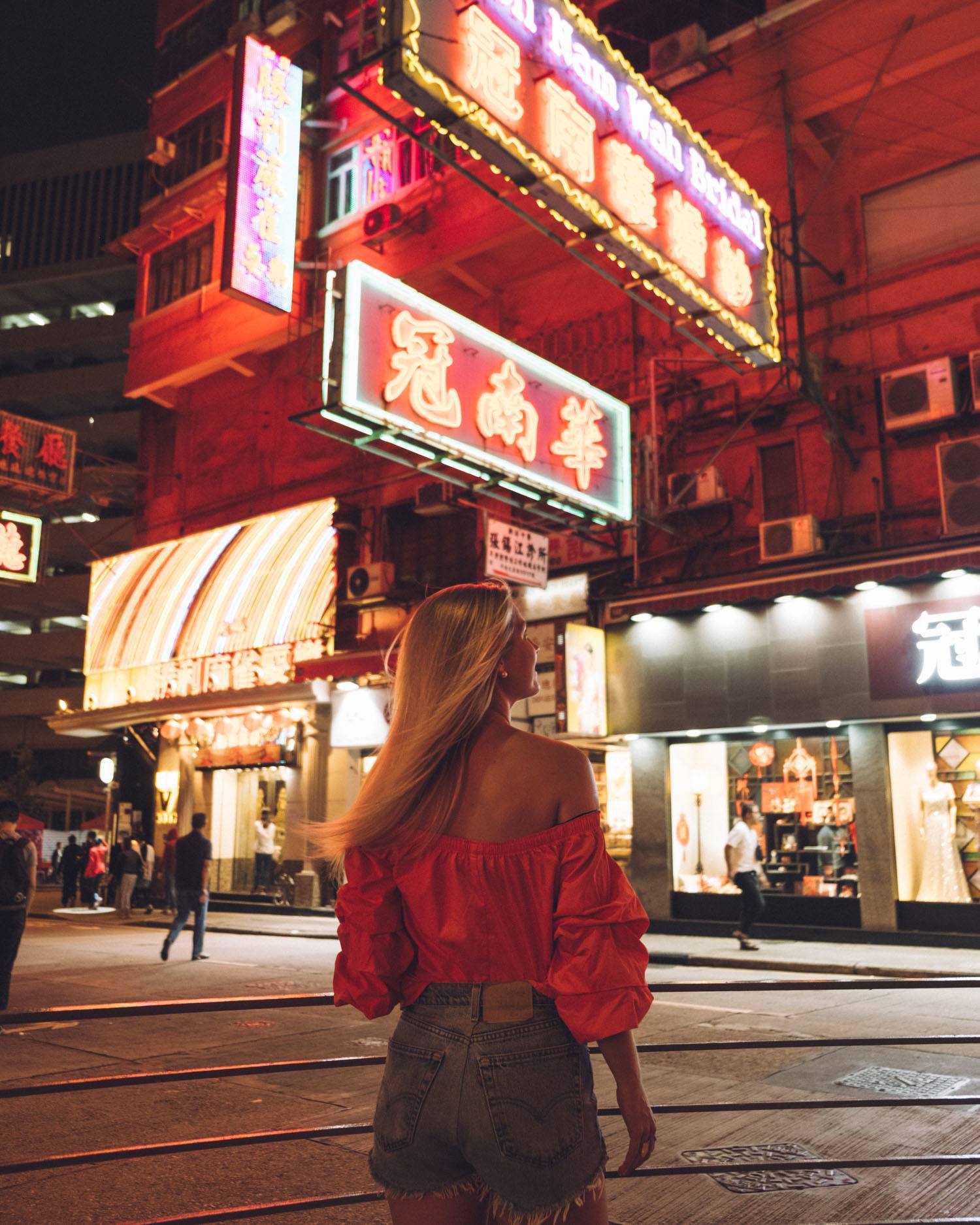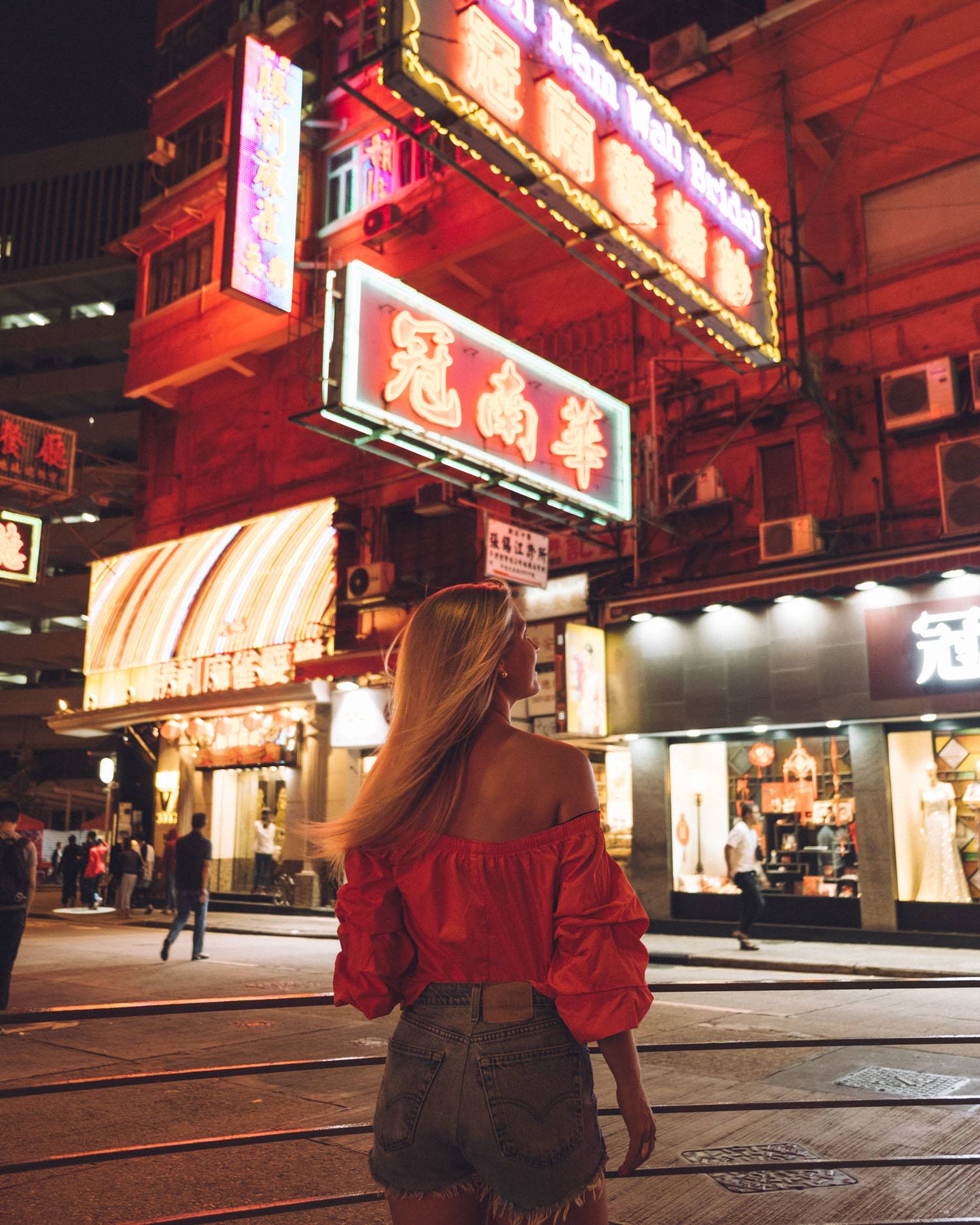 Explore the Trendy Areas: When it comes to nightlife, there is no place like the Lan Kwai Fong neighborhood and "SoHo" (South of Hollywood Road). This area is constantly buzzing, so you can just show up there and see where the day takes you.
Try Local Cuisine: Hong Kong has some of the best food in the world. The local term for street food stalls is Dai Pai Dong, and they are great for breakfast. You will find delicious options all over town, so generally, you won't have to travel out of your way to find good grub on the go. Be sure to try the wonton noodles and egg tarts!
Temple Street Market: Between Jordan Road and Kansu Street, you'll find this market full of food, fortune tellers, and pretty much anything else you can imagine. The market is officially open from 2 P.M. to midnight but, like most street markets, you can't count on those exact hours.
Aim to arrive between 4 P.M. to 10 P.M. to ensure that most stalls are open.
Splurge on a Meal: If you are ever going to treat yourself to a special meal, this is the place to do it. Lung King Heen is widely considered to be the best Cantonese restaurant in Hong Kong. And the two Michelin-star, Amber, at the Landmark Mandarin Oriental is rated amongst the best eateries in Asia.
Afternoon Tea at The Peninsula Hong Kong: This iconic local hotel redefines elegance with its ultra-fancy afternoon tea. Arrive anytime from 2 to 6 P.M.
Cat Street for Antiques: On Lascar Row in Sheung Wan, you'll get a glimpse into Hong Kong's eclectic past. They're usually open from 11 A.M. to 6 P.M.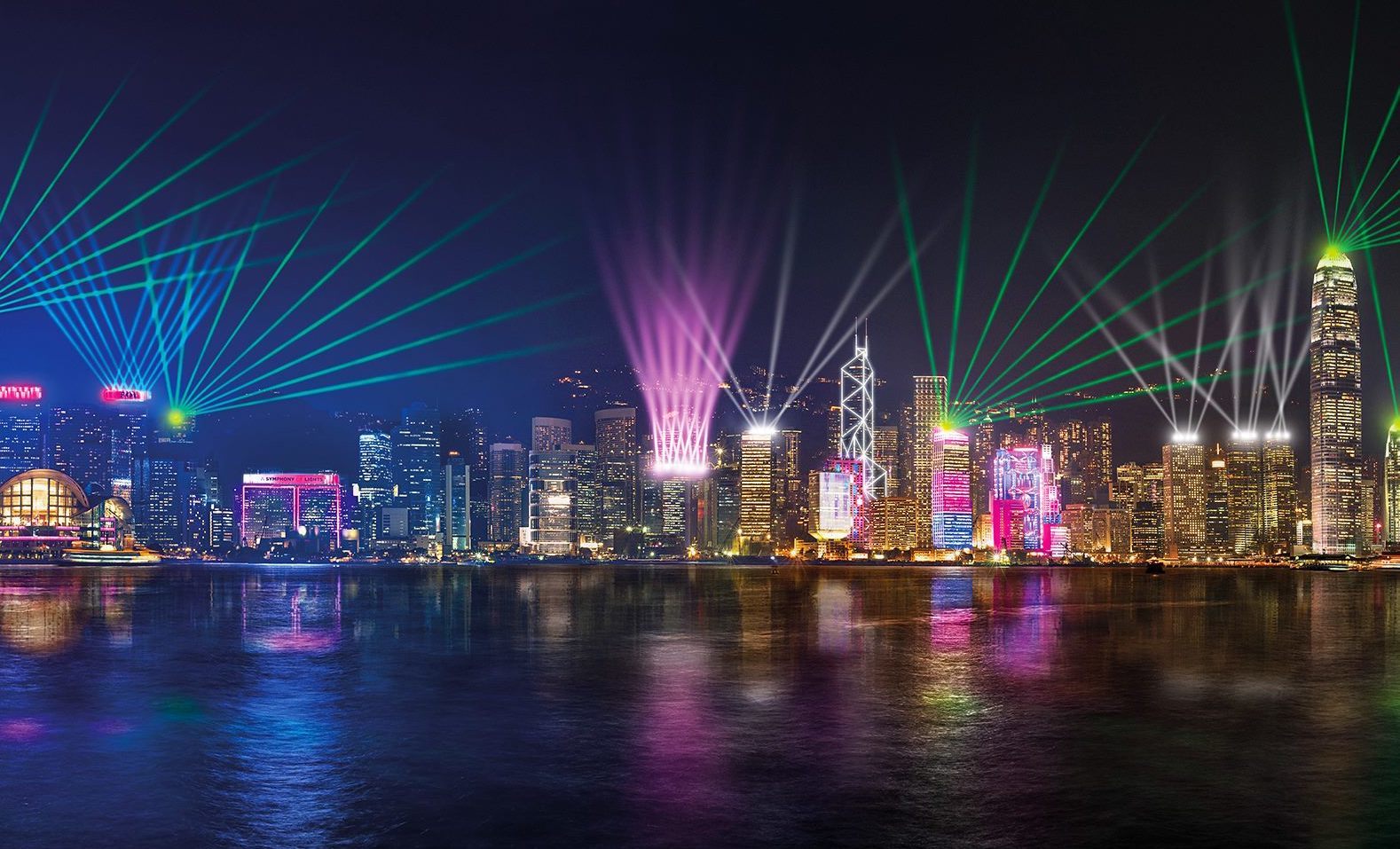 A Symphony of Lights: Every night at 8 pm, you can check out this show from outside of the Hong Kong Cultural Centre, at the Golden Bauhinia Square promenade in Wanchai, or from a Victoria Harbour sightseeing ferries.
Watch Fireworks for the Chinese New Year: If you are lucky enough to be in Hong Kong over Chinese New Year (which is Feb 5 in 2019), you can see the spectacular fireworks over Victoria Harbour.

What are some of your top things to do in Hong Kong?