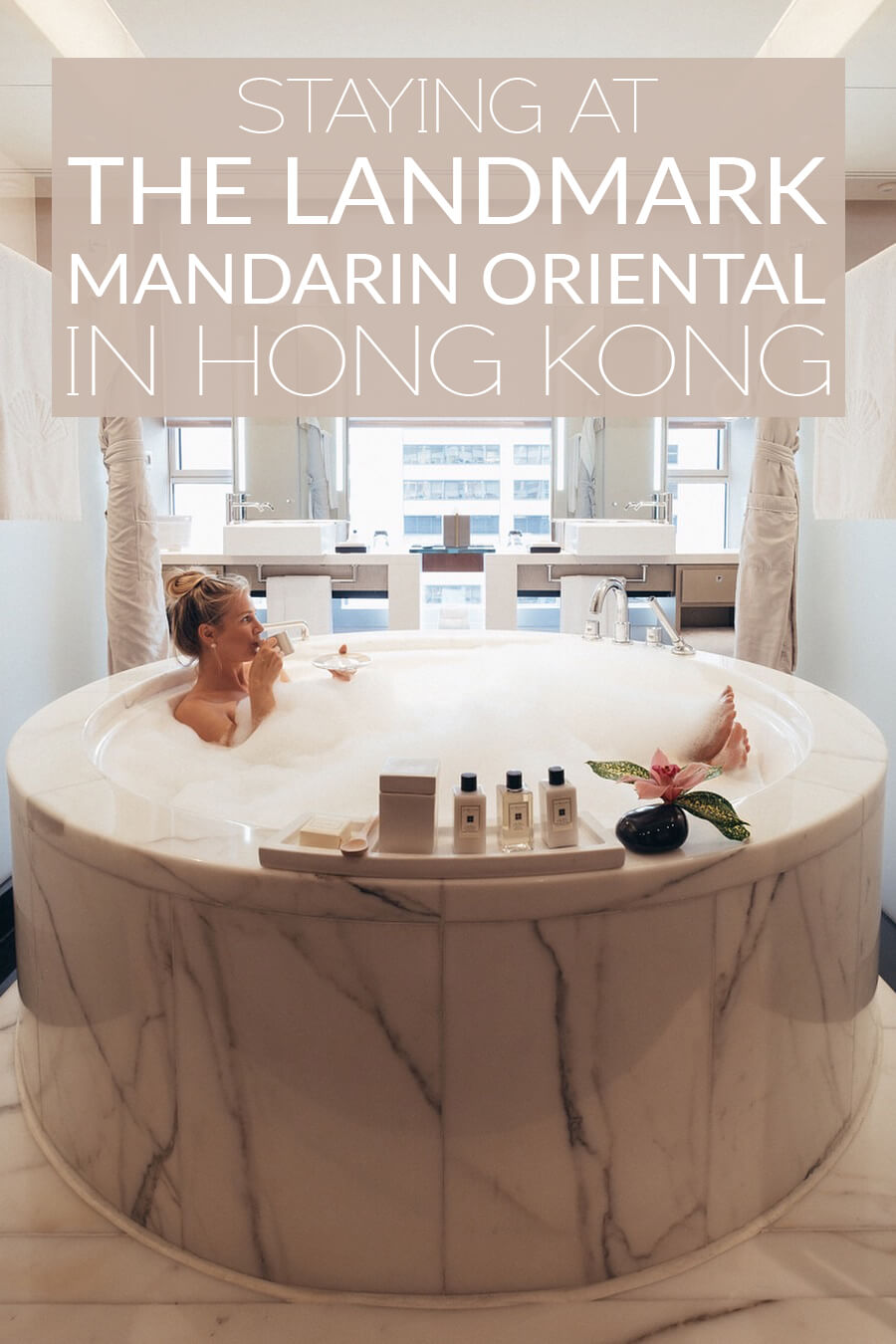 An urban wonderland, there's nothing quite like exploring the vibrant streets of Hong Kong. Located beside southeastern China, this place is an intriguing blend of Chinese and British culture with a unique Hongkonger vibe.
When you're staying in Hong Kong, the Central business district is a prime location. On my recent trip there, I stayed in the heart of it all at The Landmark MO.
Here's what it's like staying at The Landmark Mandarin Oriental in Hong Kong!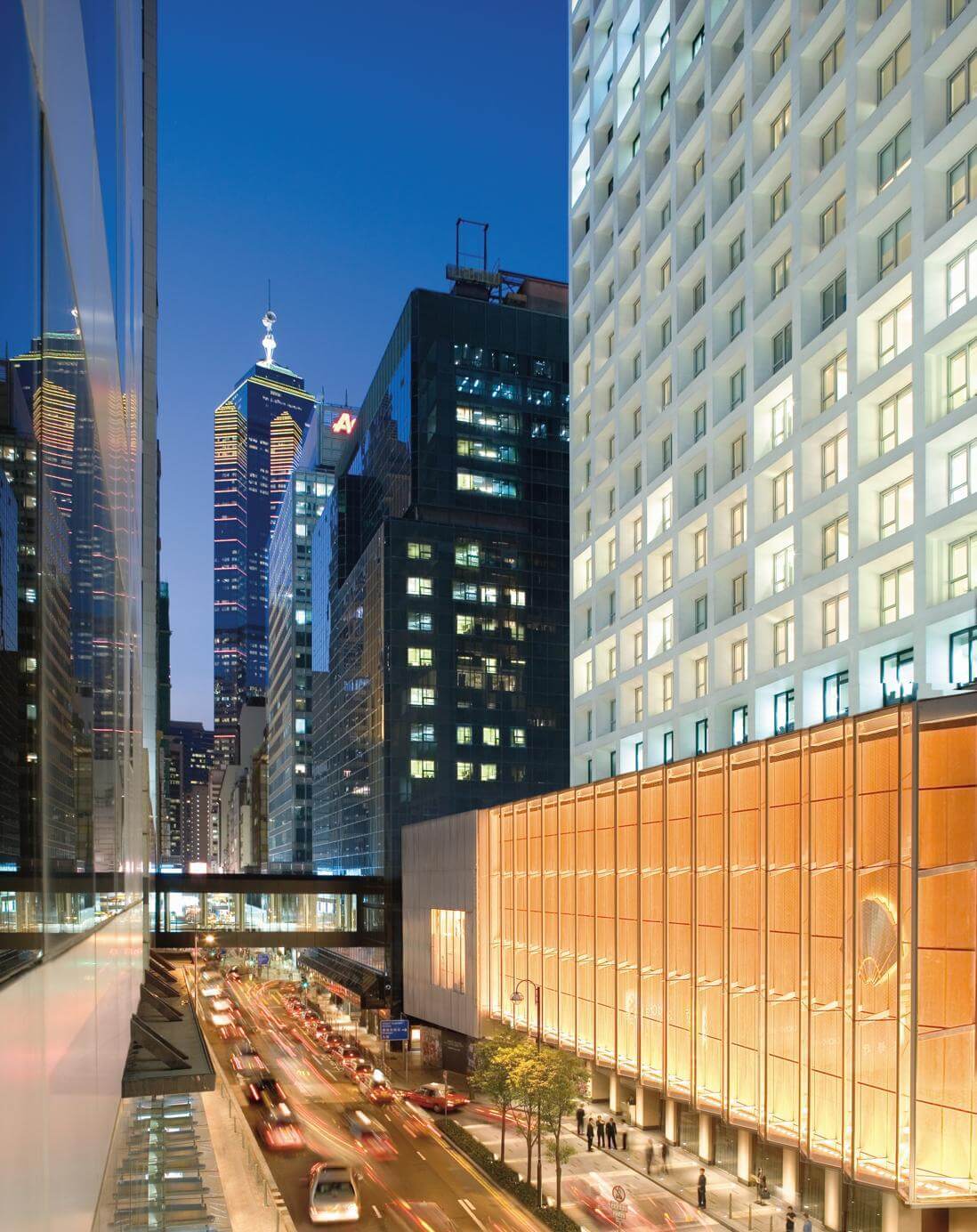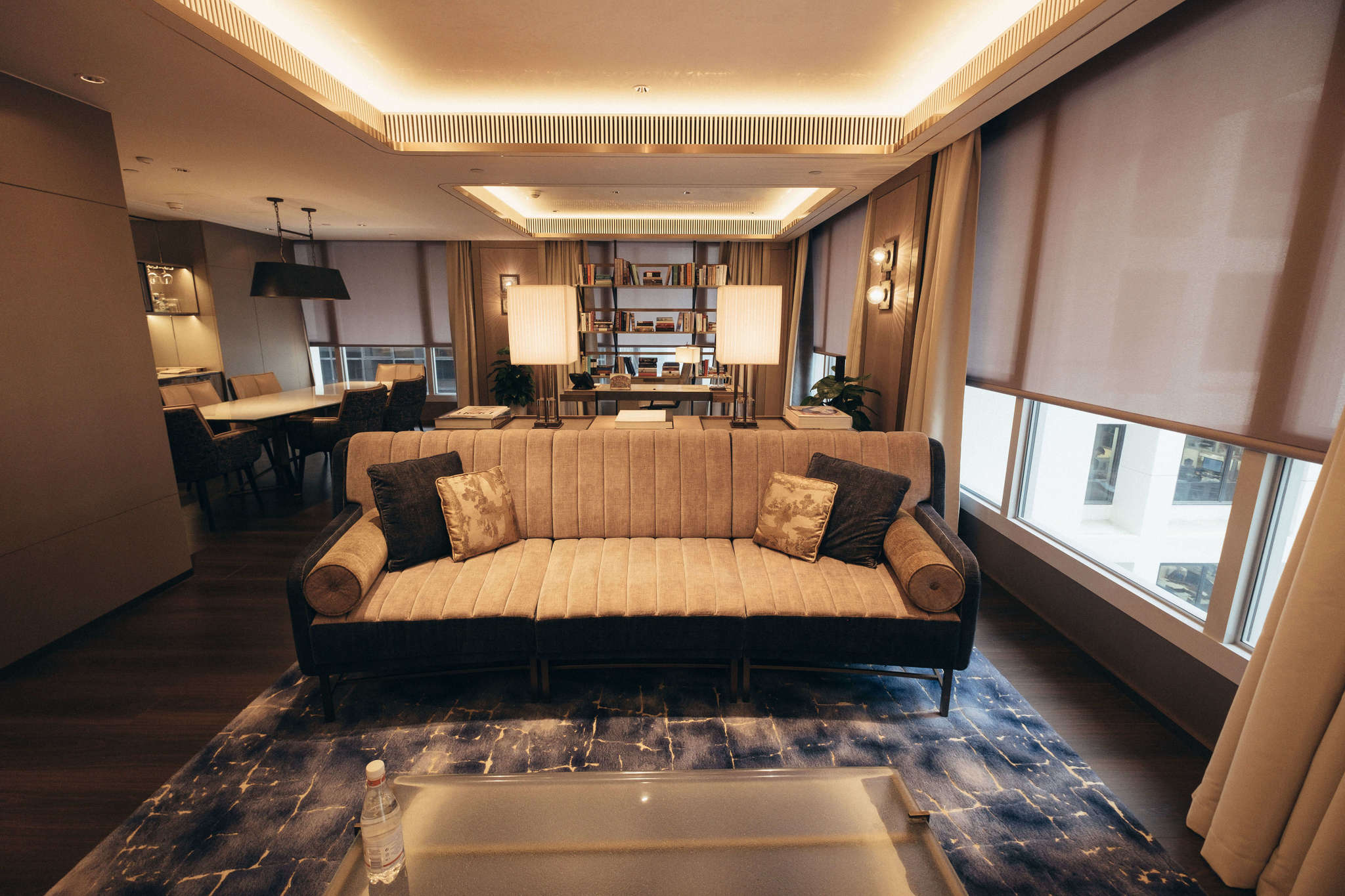 The Hotel
The Landmark Mandarin Oriental, Hong Kong offers 111 guestrooms on 15 floors in a five-star property in Hong Kong Central.
One of the prime features of The Landmark Mandarin Oriental is its location. In the heart of the Central neighborhood, it's easy to hop on the metro from the hotel and get anywhere in Hong Kong.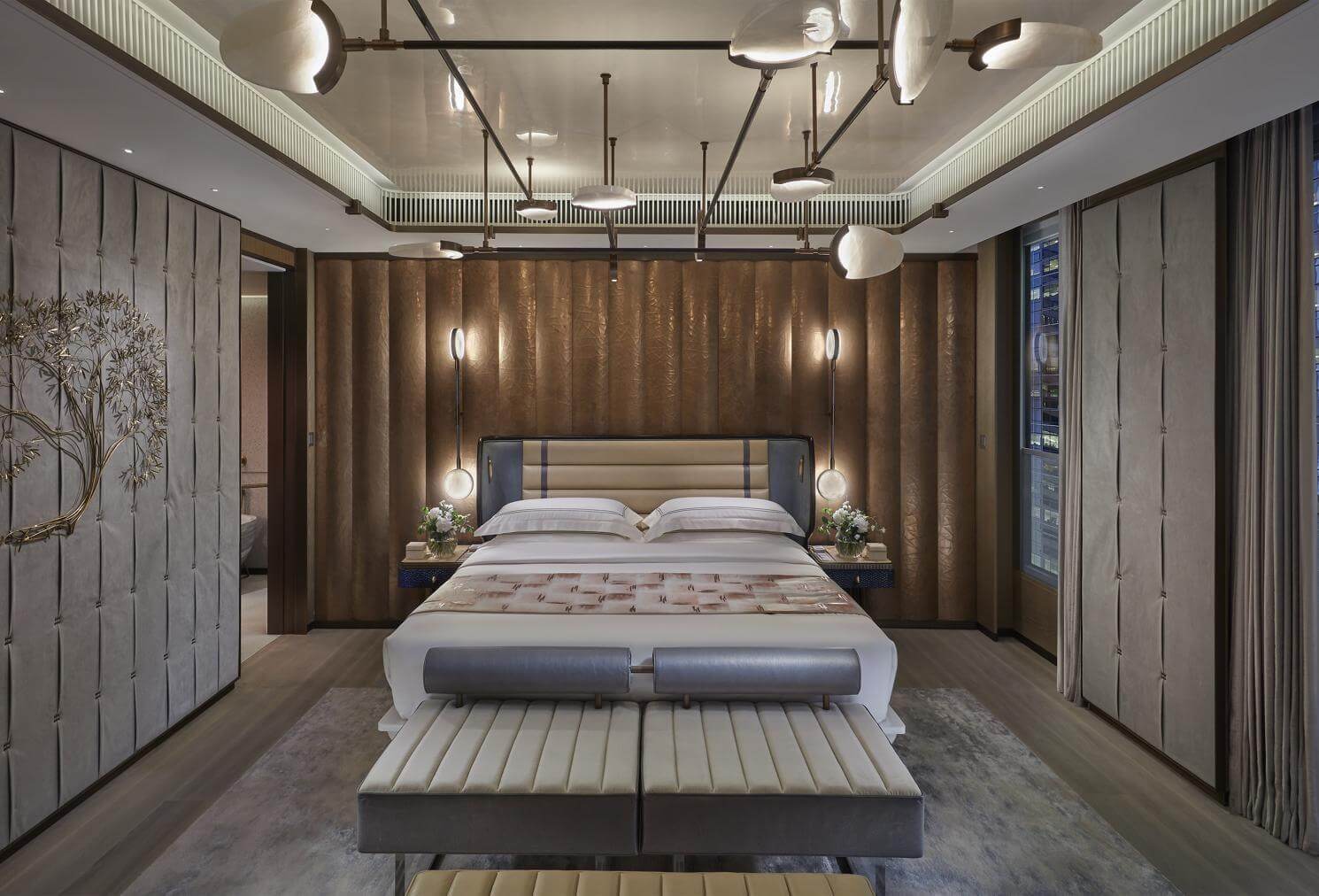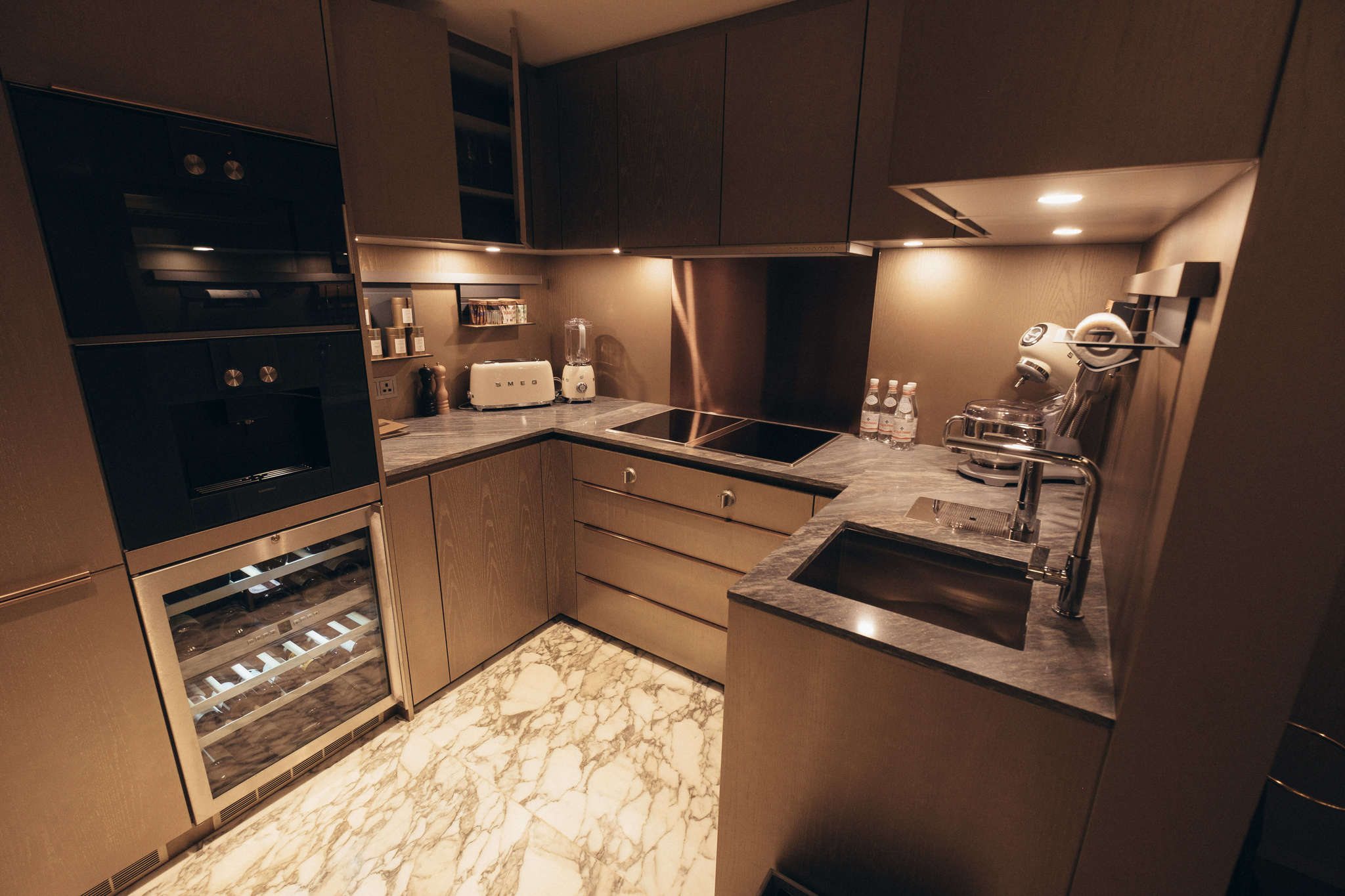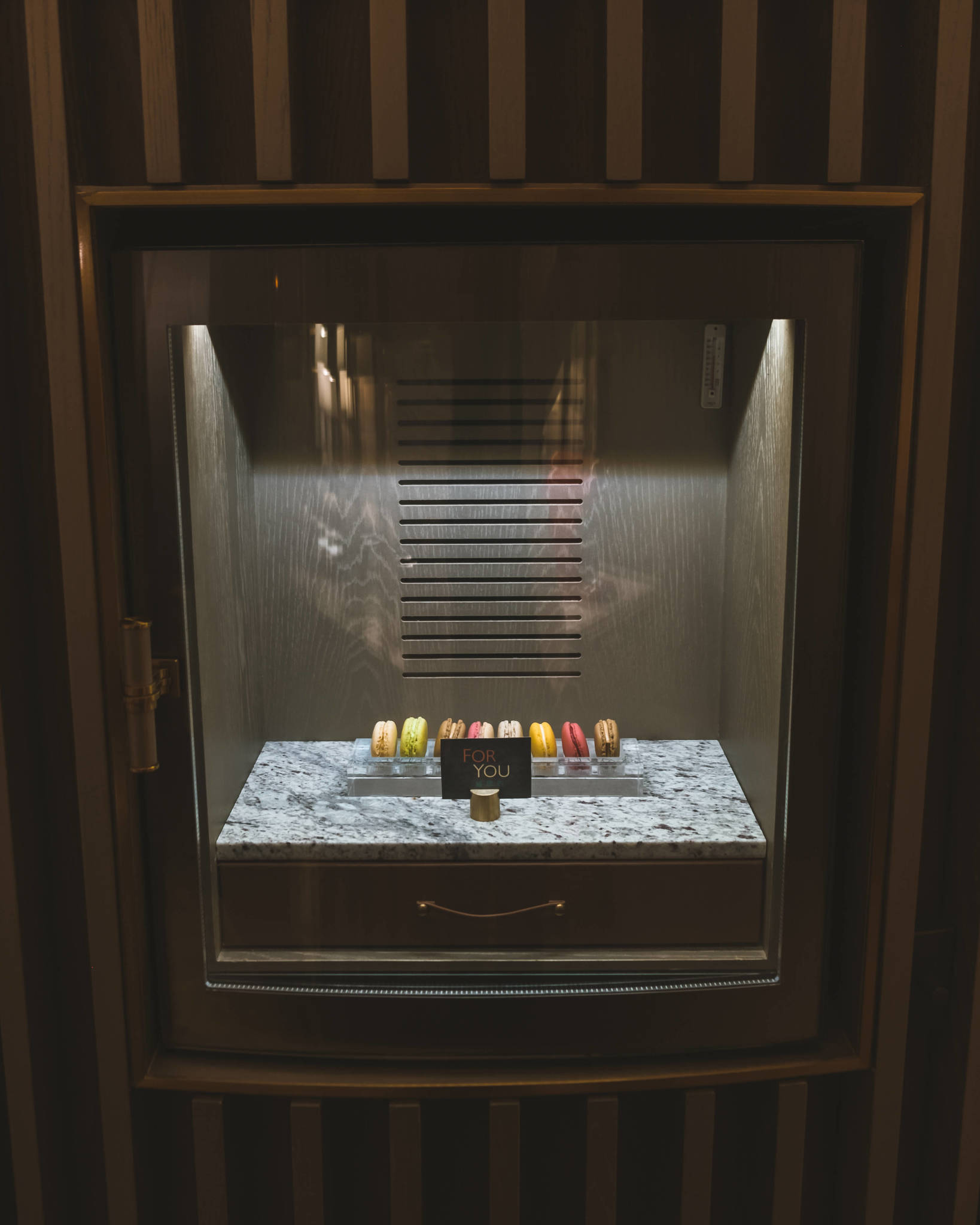 The Rooms
There's a beautiful range of room options here. The L600 Deluxe offers a separate living room area and a spa-like bathroom. While if you're looking for a larger space, the L600 Premier and L600 Executive are lovely upgrades.
The L900 Landmark Suite is a glam one-bedroom suite, while the Apartment Suite is a VIP option. Having a shindig in Hong Kong? The Entertainment Suite was made for swanky get-togethers.
I actually had the chance to experience two rooms. When I first checked in, I was in the L600 Deluxe, which had a boutique-hotel feel. It was easily one of the most strikingly designed luxury rooms I've ever stayed in, and I was obsessed with the macaroon fridge! 
During my stay, I was upgraded to the Apartment Suite. Like the L600 Deluxe, the suite featured a deluxe seven-foot round bath with a rainforest shower. 
At 1,184 square feet, the Apartment Suite is a major upgrade in terms of size. However, even at 603 square feet, the L600 Deluxe felt cozy rather than cramped thanks to its sleek design.
One thoughtful touch that the hotel provided for in both rooms was the nightly gift. Every evening, you receive a turndown service, and they leave a little surprise on the pillow.
One evening I received a foot spray and, on another night, I got a facial sheet mask.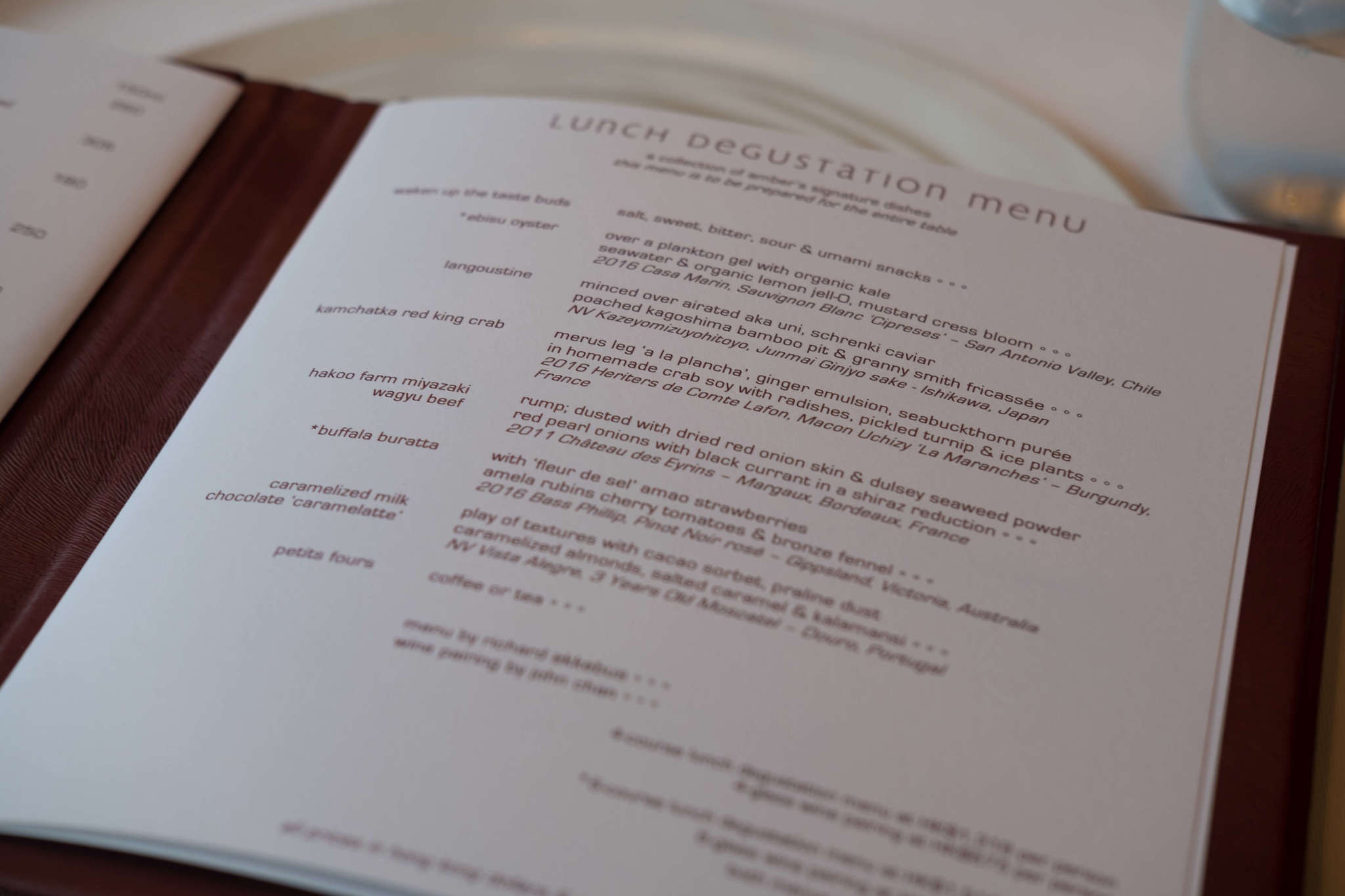 The Food
OMG, the food. The Landmark Mandarin Oriental features a two-star Michelin-rated restaurant, Amber.
I tried their four-course degustation lunch, and it was absolutely delicious. Even if you don't stay at the hotel, I couldn't recommend eating at Amber enough!
Amber has a classic French menu with options for breakfast, lunch and dinner. For late night cocktails, there's the PDT (Please Don't Tell) New York cocktail bar.  
For all-day dining and after dinner drinks, there's also the swanky MO Bar on site.

Sustainability
You don't often hear much about green living at luxury hotels, so it was a breath of fresh air to hear about The Landmark Mandarin Oriental's efforts toward sustainability. They're on a mission to reduce waste and go plastic-free.
They have moved from plastic to bamboo straws. They filter their own water throughout the entire hotel and they serve it in reusable glass bottles available in all guest rooms and suites. To make matters greener, PDT and MO were constructed using reconditioned and recyclable materials.
The Landmark Mandarin Oriental, Hong Kong is well-known for its wellness programs and integrating sustainable efforts as a seamless part of the guest experience. They're always working with local charity initiatives to make the hotel greener, so expect more changes soon. 

Activities
In the middle of the Central district, there's a whole world at the doorstep here. The Landmark Mandarin Oriental, Hong Kong is located on Queen's Road Central, which is one of the city's most historic and happening streets.
When you need a retail fix, The Landmark Mandarin Oriental is actually connected to the best shopping in the city at the Landmark. For culture vultures, there are galleries galore and, if you're lucky enough to be there in March, don't miss one of the world's biggest art fairs at Art Basel Hong Kong.
Ready to get out of town? Hongkongers flock to Peak and Dragon's Back to get back to nature and hike up to stunning views.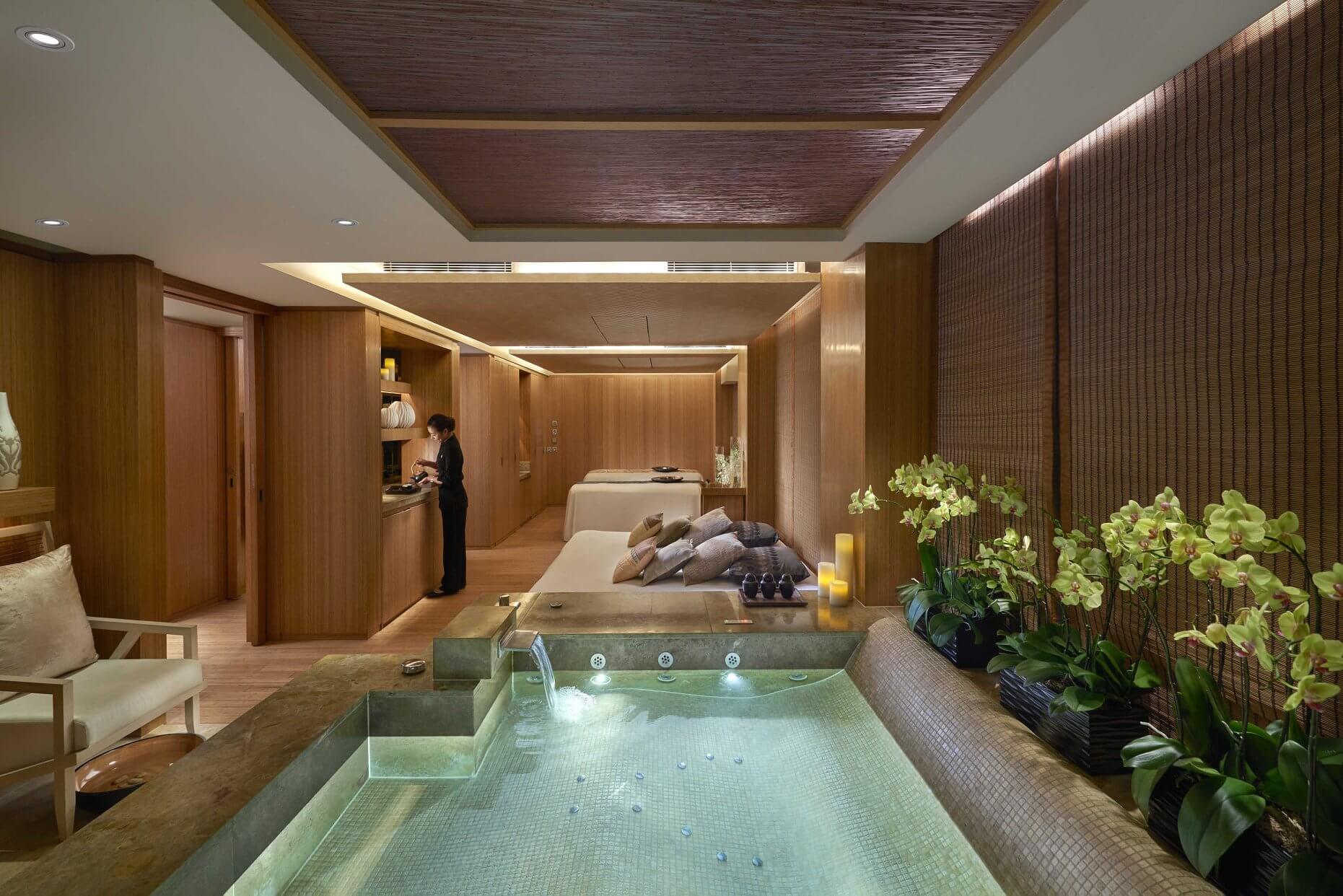 The Spa
After a long day out pounding the pavement, head to The Oriental Spa at The Landmark Mandarin Oriental. They offer a full spa menu and a range of signature treatments.
Like the rest of the hotel, The Oriental Spa is committed to sustainability. They use the plant-based WonderBalm products, which feature 100-percent biodegradable packaging.

In My Opinion
Love, love, love!
The customer service at The Landmark Mandarin Oriental, Hong Kong was beyond five-star. It was truly one of the best luxury-hotel experiences I've ever had, and I'd go back in a heartbeat.


More Information
Hotel: Landmark Mandarin Oriental
Location: Hong Kong Central
Accommodation: Luxury
Price Range: $$$-$$$$

Thanks to The Landmark Mandarin Oriental for hosting me during my stay. As always, thoughts and opinions expressed here are entirely my own.