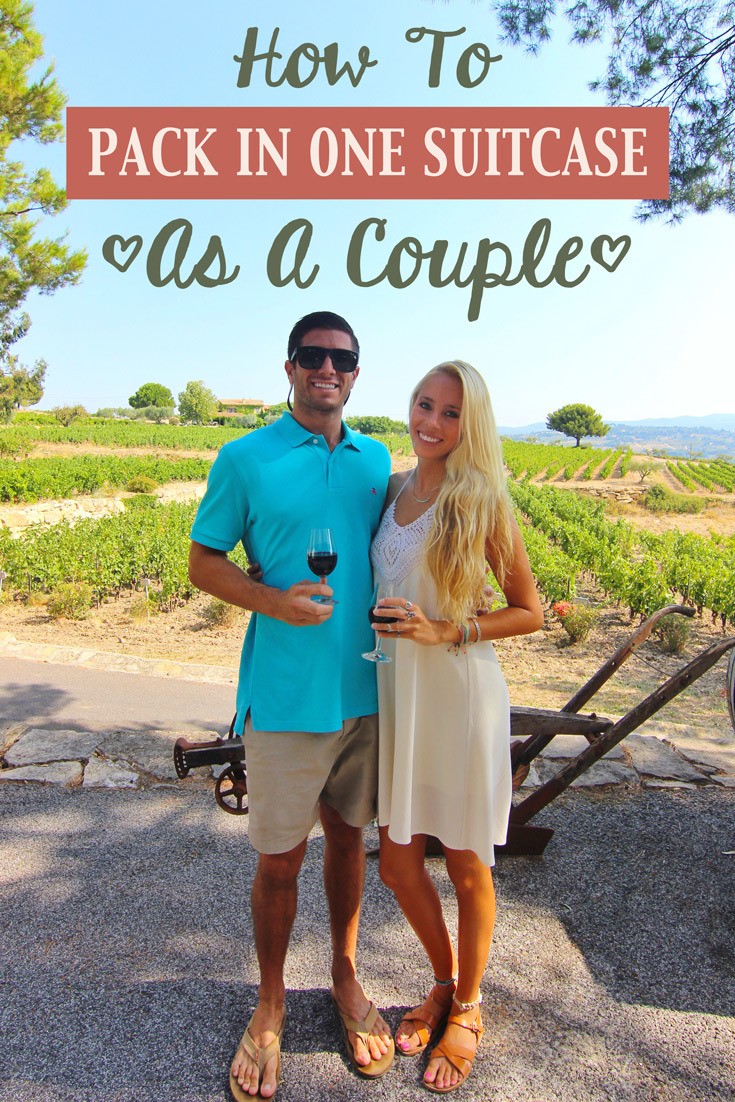 It is pretty standard in the airline industry to allow one carry-on and one personal item per traveler on flights, but checked baggage varies quite a bit. Given a scenario where you have to pay for checked baggage, packing in one suitcase as a couple is a great idea!
If you don't travel often or if you're traveling on a new airline, you'll want to be sure to check your airlines baggage policy. Every airline seems to have a slightly different policy in regard to the number of bags one can bring on a trip, the weight allowed per bag, and of course the cost per bag.
So how do you do it? Well, obviously just like the covers in bed, she gets 90% and you get the other 10% (thank God for your carry-on)!
But really, packing in one suitcase as a couple is a smart, efficient, and cost effective way to travel. If you're on the go between planes, trains, and automobiles, the less luggage the better.
So here are our best tips for how to pack in one suitcase as a couple!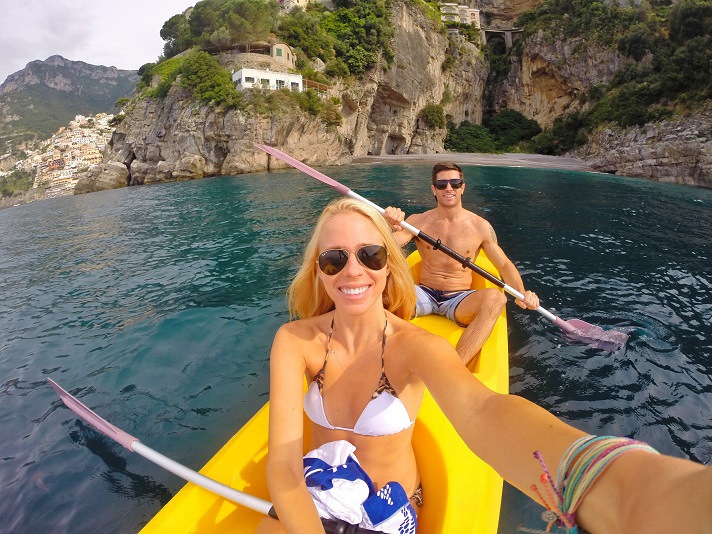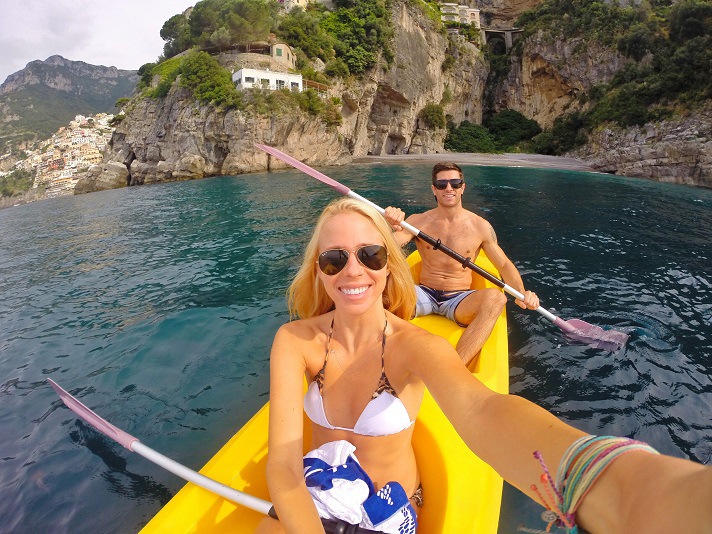 Be Realistic
You don't need 7 pairs of jeans for a weeklong trip. A vacation is supposed to be an escape from home, yet we spend so much money and effort trying to make vacation as much like home as possible.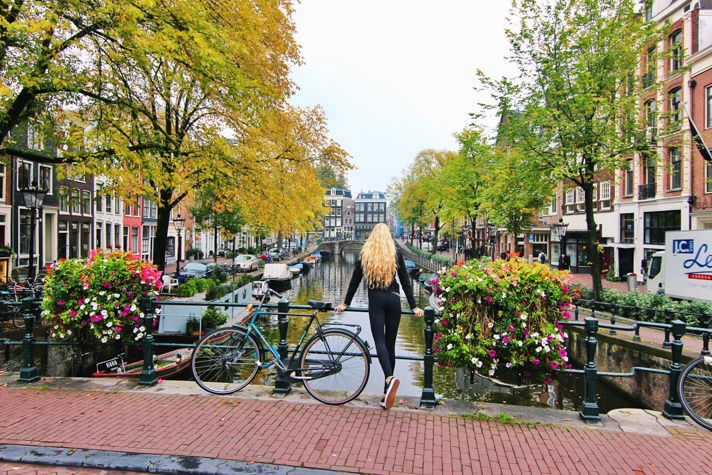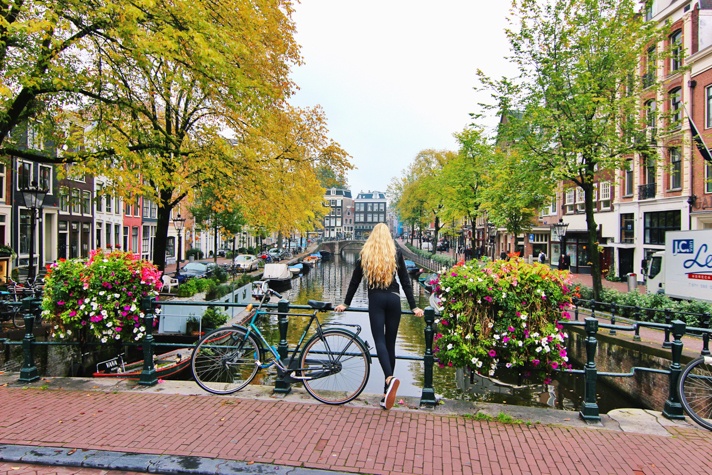 Share Hoodies & Jackets
Jackets are the demise of efficient packing. Packing more than a couple hoodies/jackets in a suitcase can quickly fill it. Alex often steals Michael's hoodies, so why not keep the trend going and make packing easier? Bring a couple of his hoodies or jackets and you're both covered.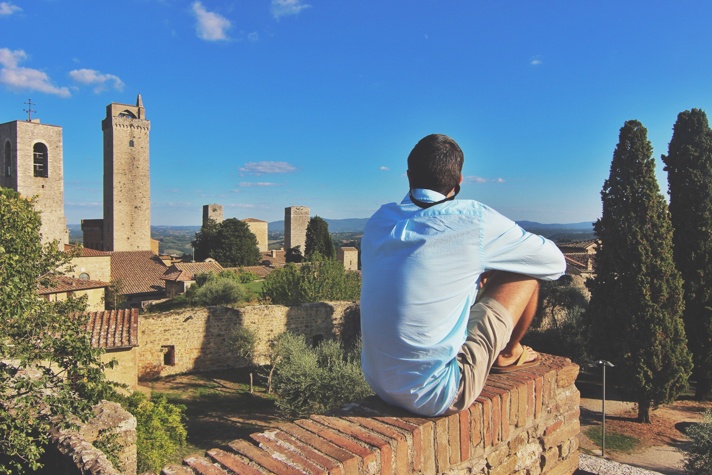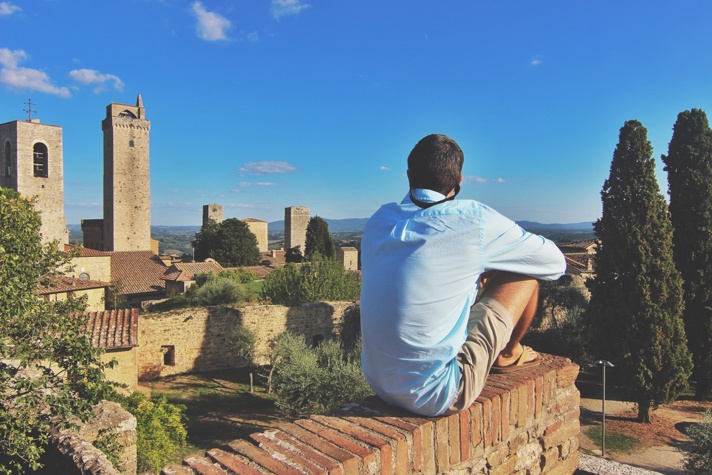 Packing Squares
Packing squares are not only a great way to keep your clothes separated from one another's but also a great way to pack more clothes into a smaller area. They also work great for separating clean clothes from dirty laundry on the way home. Oh and another thing – they're cheap!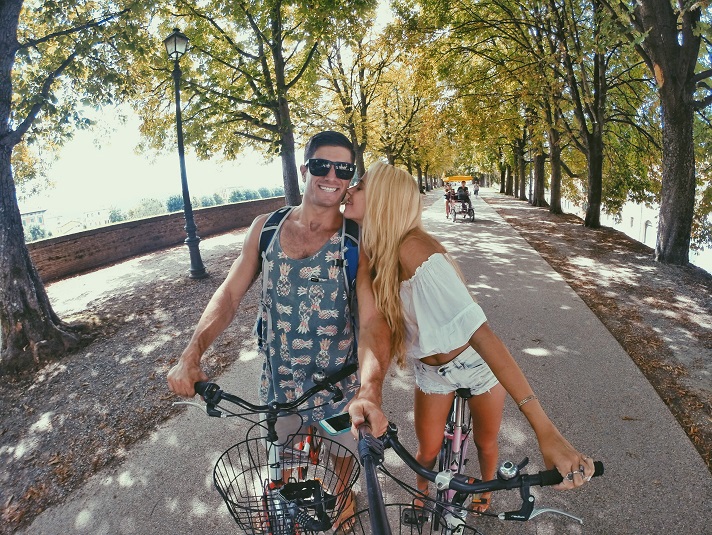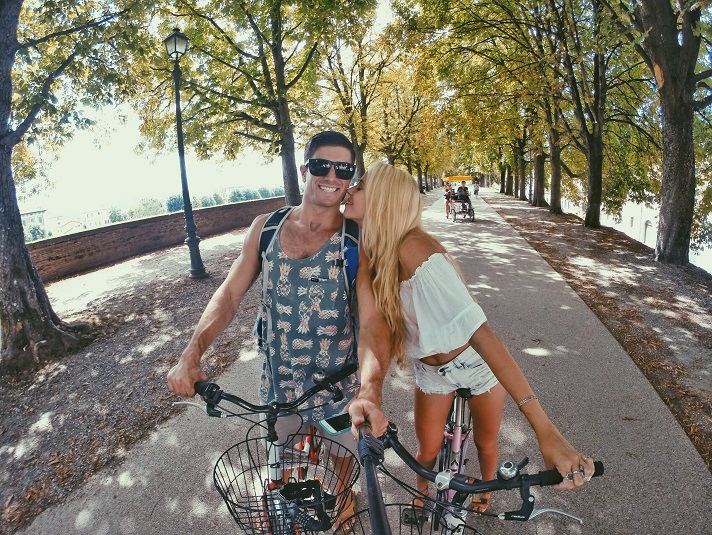 Wear Sandals
We honestly wear sandals about 90% of the time but of course some occasions call for shoes. Plan to wear sandals when appropriate and you'll save tons of space on shoes and socks.

Share Toiletries When Possible
Obviously guys care far less about quality hair products but things like shaving cream, mouth wash, and body wash are super easy to share. Plan to share toiletries on trips and you'll save loads of space.