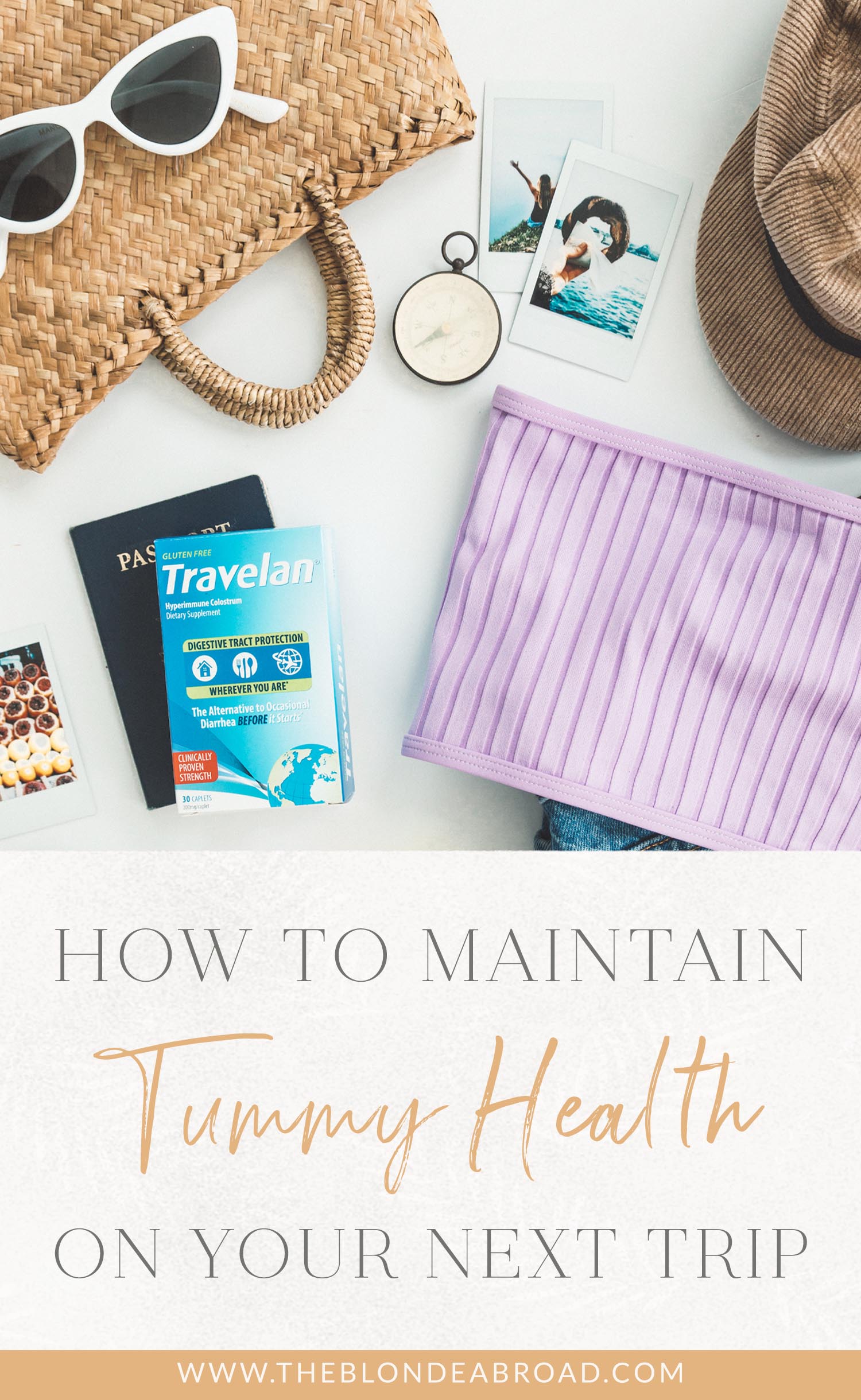 This post was written in partnership with Travelan. As always, thoughts and opinions expressed here are entirely my own and based on my own experiences.
Touring the world's bathrooms is far from glamorous—but it is one of the many not-so-pretty truths about travel so let's talk about it!
Bali Belly, Delhi Belly, Montezuma's Revenge…
Every place has its own special name for it because it is just SO common. In fact, it's said that around 25 percent of international travelers end up making a change of plans due to digestive upset and occasional diarrhea.
Yep, it's happened to the best of us. There have been a couple of trips where I've had to stay in bed and near the bathroom for days on end. It's NO FUN.
While it is usually not serious, it's a major inconvenience that can have a lasting impact. In fact, if you're especially unlucky, you can end up with Irritable Bowel Syndrome (IBS) or other post-infectious autoimmune diseases.
For the rest of us, intestinal upsets while traveling can consist of annoying abdominal cramps and loose stools which leave us dehydrated, tired, and generally feeling like…crap.
Thankfully there are preventative measures you can take! Here's how to maintain digestive health on your next trip.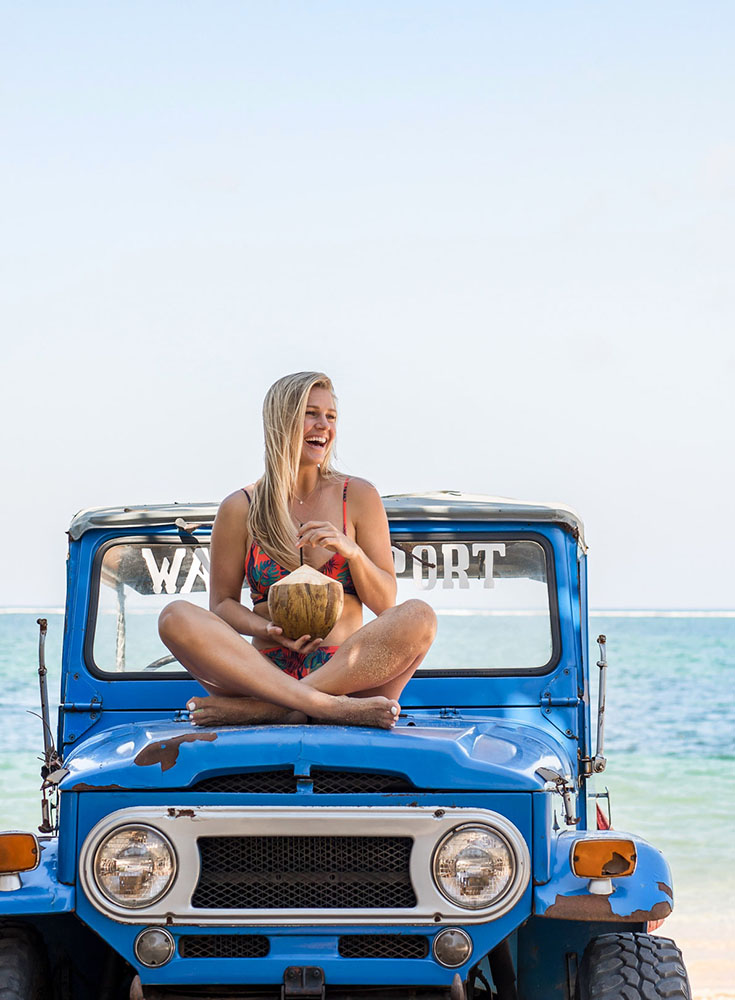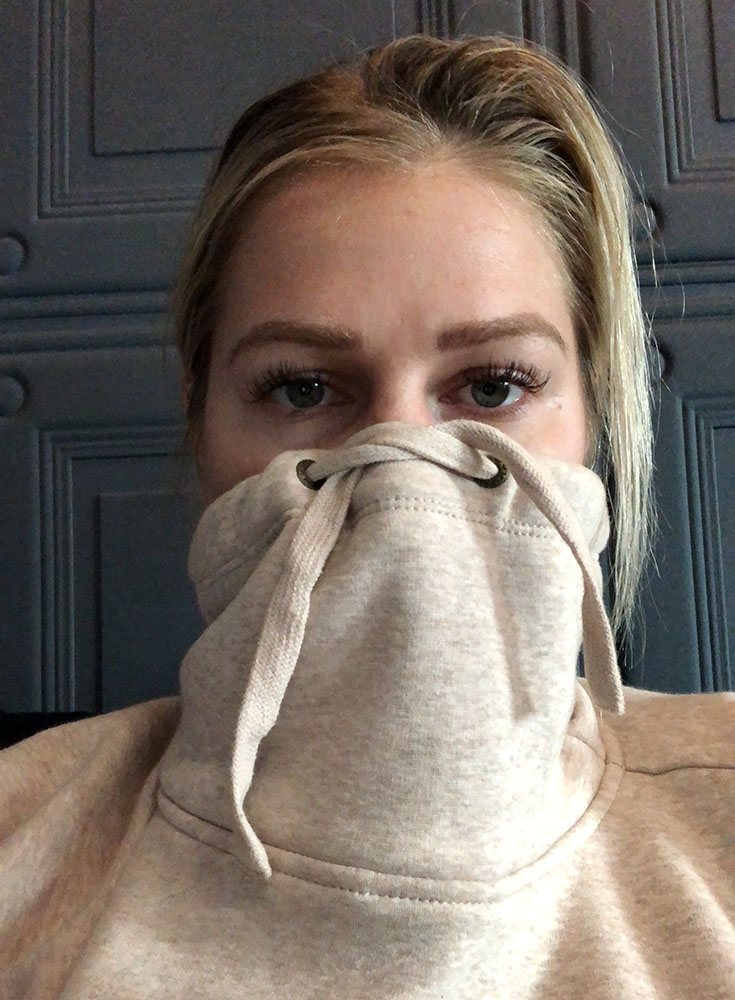 It Can Happen Anywhere
Occasional diarrhea and digestive upset while traveling can occur due to changing routines, different food, exercise & sleep patterns and even travel stress. It can also result from bacteria getting into your food or water. This can happen anytime, anywhere. If your local deli guy forgets to wash his hands, watch out!
While the risk exists everywhere, it is especially common in certain places on the planet: the highest risk areas are Central America, South America, Mexico, Africa, The Middle East, and Asia (so, yeah, most of the world).
Eastern Europe, South Africa, certain Caribbean islands are considered medium risk. Meanwhile, Northern and Western Europe, Japan, Canada, Australia, New Zealand, and the United States are low-risk countries.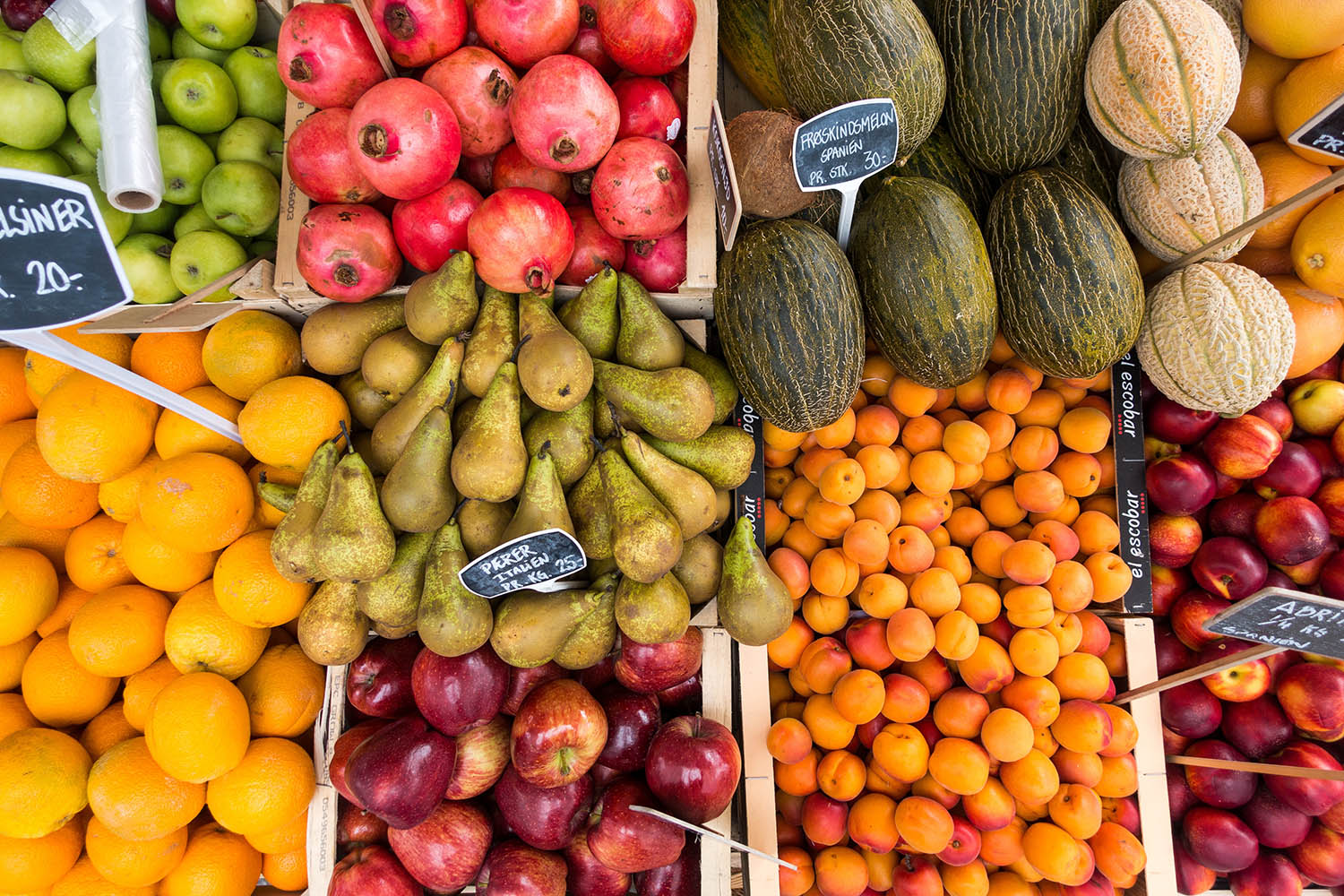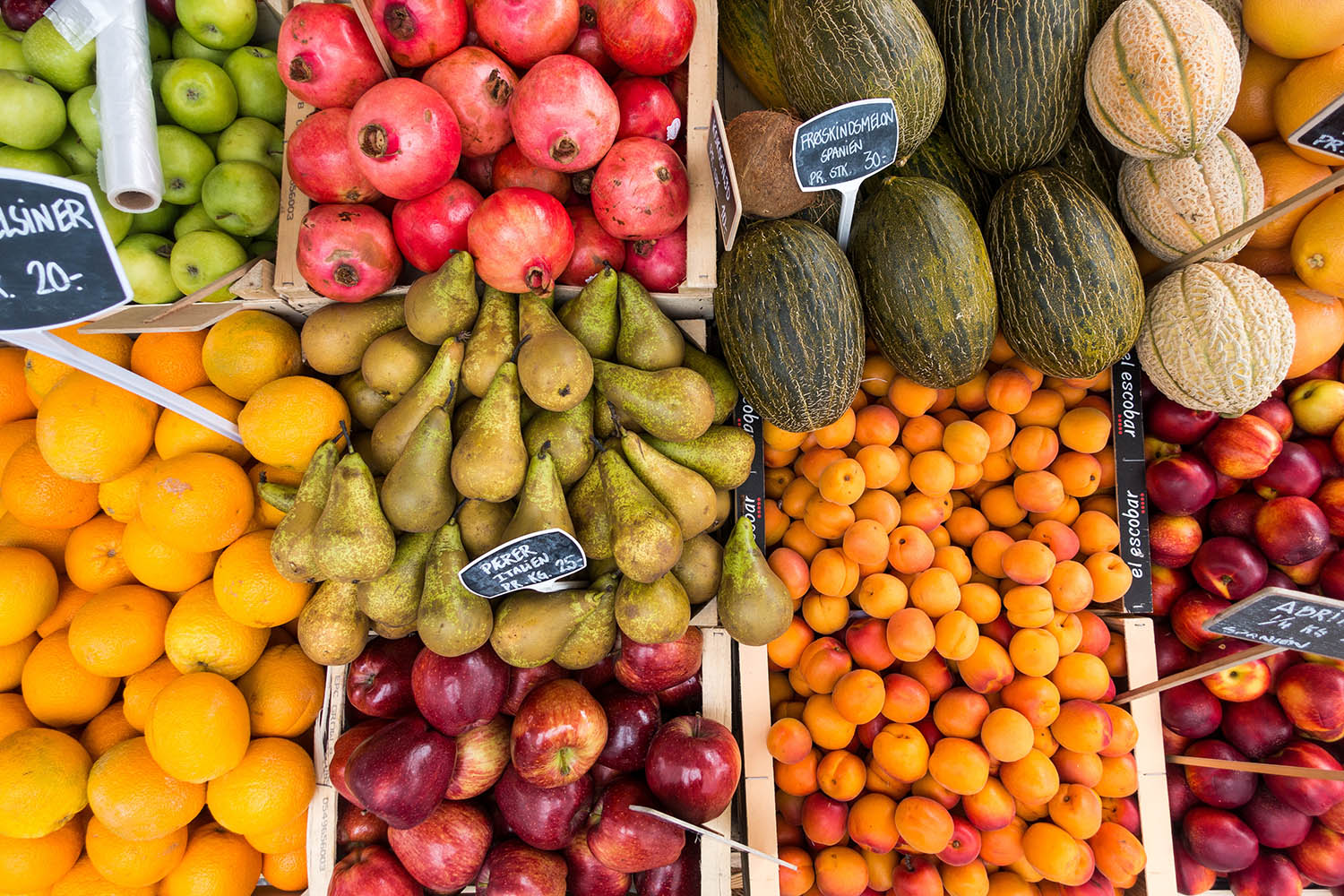 Steps You Can Take
There are a few simple things that you can do to reduce your risk of running to the bathroom and maintaining your digestive health:
Check on the Local Water
Research online to see if it's safe to drink or if it's better to opt for bottled. Remember that brushing your teeth still poses a risk so avoid ingesting water in any quantity if it's not safe (including in the shower!).
Watch What You Eat
Avoid raw foods of all kinds. Ensure that everything has been properly cooked and that all fresh produce has been washed well. Wash your hands often and keep a travel-size hand sanitizer on you.
Stay Healthy on the Road
Looking for ways to stay healthy on the road? Check out my ultimate guide to staying healthy while traveling! Another crucial step? Taking an OTC supplement, like Travelan®, to help neutralize gastrointestinal issues before they begin. Travelan® can be purchased online at Amazon (use code '10BLONDEAB' for 10% off!), or directly in most Passport Health Travel Medicine clinics.
Get Travel Insurance
While there are preventative measures you can take—getting travel insurance is always a good idea, no matter the length of trip or destination!

Plan for a Calm Belly
If you're new to the world of sour bellies, planning ahead and packing a supplement might be a new concept for you. It was for me too!
Travelan takes the trouble out of crappy travels (pun intended!). You simply pop one caplet before a meal and you're covered.
If you grab a snack on the go (hello, amazing, delicious, and sometimes sketchy street food!), you can take extra caplets as needed.
Travelan is made out of natural colostrum — a type of cow's milk. It comes in a 30-caplet box, which gives you up to 10 days of treatment. So, for the most part, it'll cover the typical meal schedule of a one-week vacation and then some.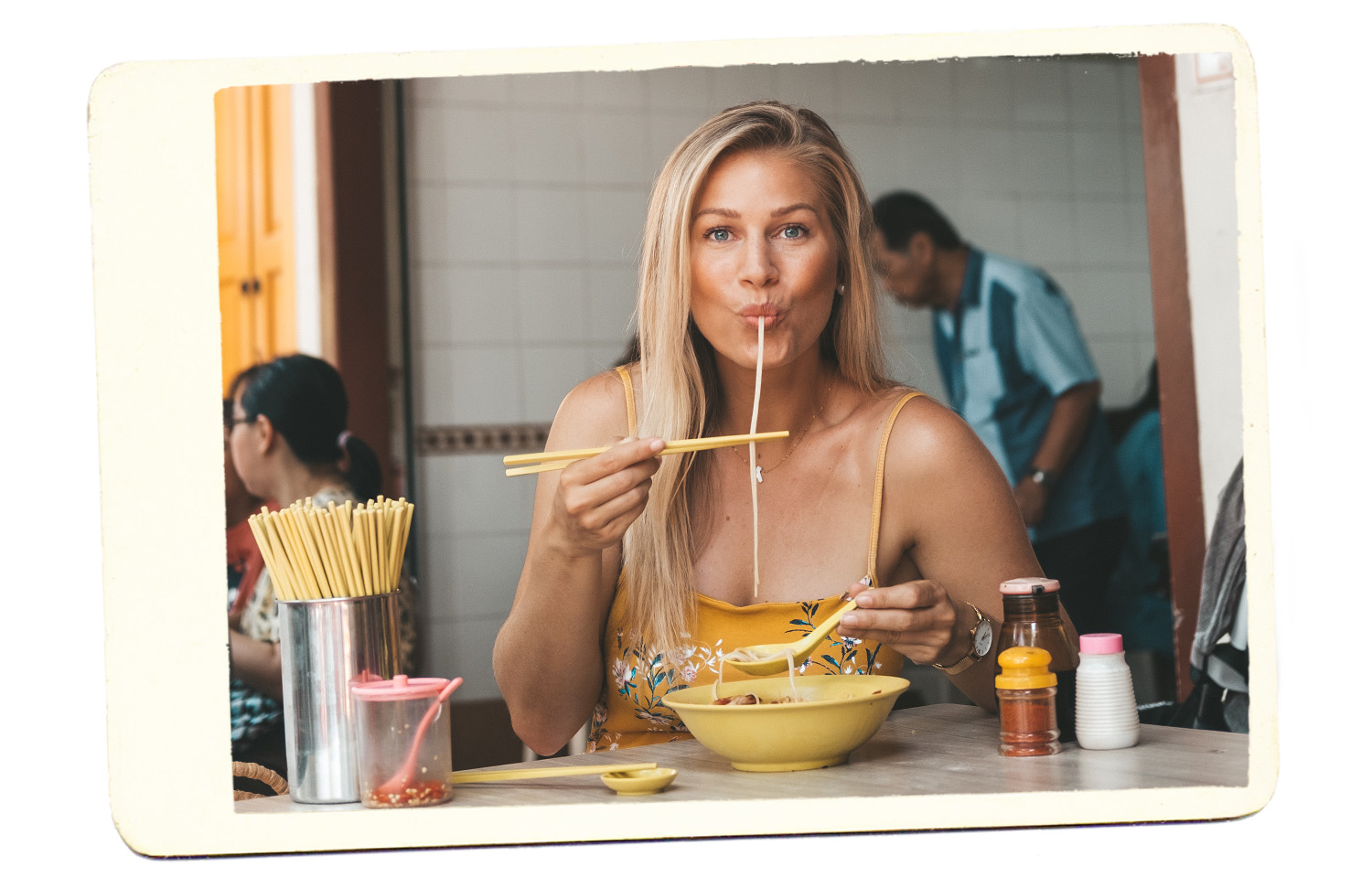 How It Works
Travelan is an over-the-counter dietary supplement that works to support your gut's natural immune defenses. It supports a healthy digestive system by targeting and neutralizing bacteria BEFORE you feel bad.
Travelan's active ingredient, bovine colostrum enriched with anti-E.coli antibodies has been shown to provide up to 90.9% protection against occasional diarrhea. This makes Travelan unique in its ability to promote digestive health.
An added bonus is that the colostrum in Travelan doesn't impact the all-important microbiome of the gastrointestinal tract.
When you eat or drink something with E. coli (one of the most common contaminants), the antibodies in Travelan bind to them and neutralize them. It has even been shown to bind and react to Campylobacter, Shigella, Vibrio Cholera, and Salmonella…all sorts of nasty bugs! Read more about how Travelan works here.
It's a very cool evolution in the way to look after your digestive health, especially for those who travel regularly outside of North America and Europe.


NAME:

OTC Hyperimmune Colostrum
Prep For Your Next  Trip
When I first started traveling, I always assumed I'd be fine. I'm young. I'm healthy. What could go wrong? After years of traveling, I've lived and learned. Trust me when I say that it's so much better to be safe than sorry.
Something as simple as drinking a glass of water can ruin the trip of a lifetime.
Before you leave, research the local water source. As you are packing, throw in a small bottle of hand sanitizer and Travelan. Grab a caplet before each meal and you're all set.
While hand sanitizer can reduce your odds of getting sick, it's always possible to end up with an annoying bug. Here's what to do if you get sick while you're traveling.


Overall
Trying local foods is one of my favorite things to do abroad, and while I'm all for being spontaneous—it's best to prepare for the unexpected.
Intestinal upset is not something you want to experience!
Fortunately, there are measures you can take to significantly decrease the chances of getting it and ruining your trip.
Travelan is an essential item when packing for your next trip! You can order it from Amazon (use code '10BLONDEAB' for 10% off) before you go, or purchase directly from most Passport Health Travel Medicine clinics and be ready to take on the world.
In Australia, Travelan® is a listed medicine and is specifically indicated to reduce the risk of Travelers' Diarrhea. It's available to purchase from Australian pharmacies. In Canada, Travelan® is a licensed natural health product and can be purchased from Canadian pharmacies.