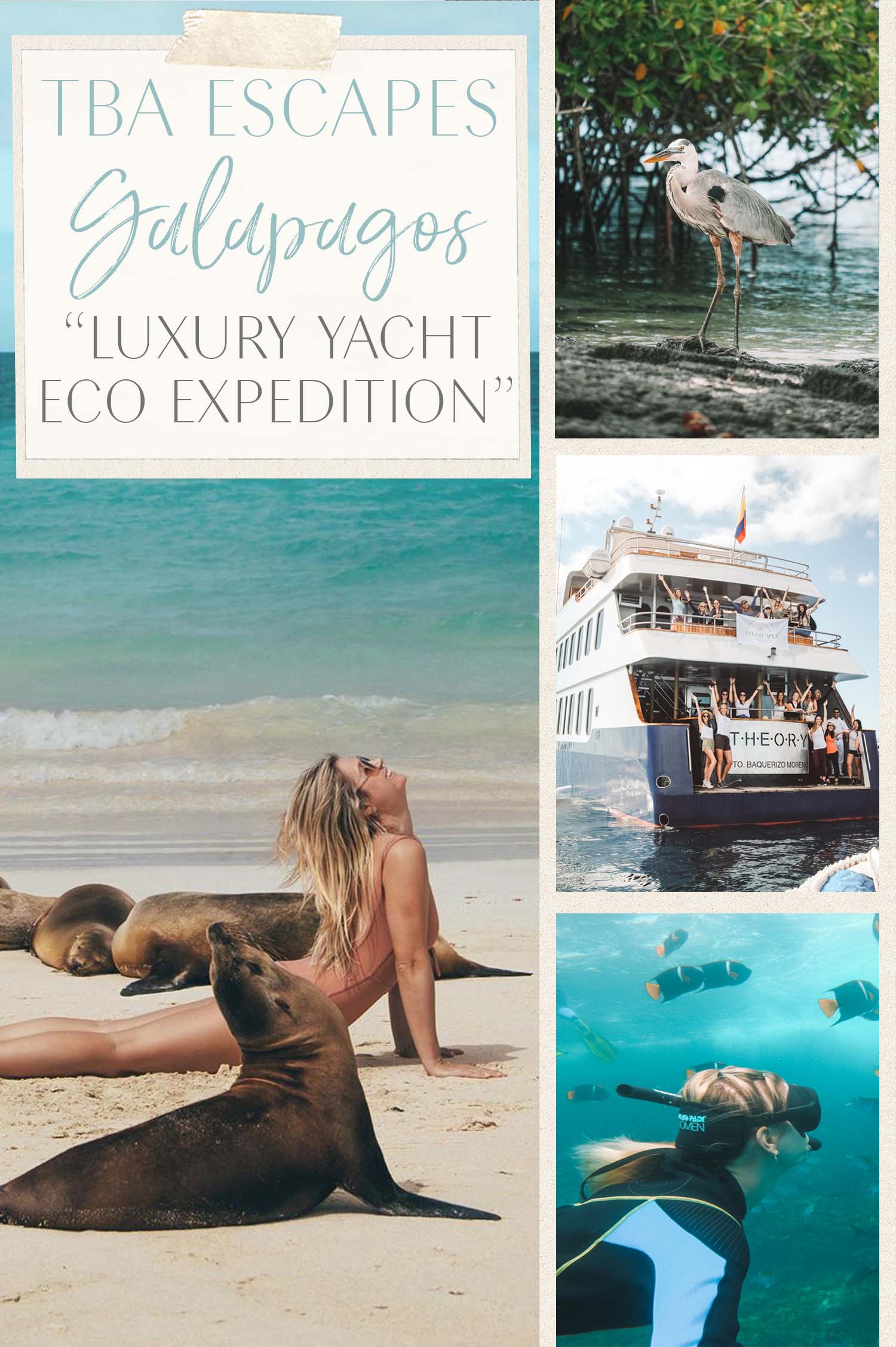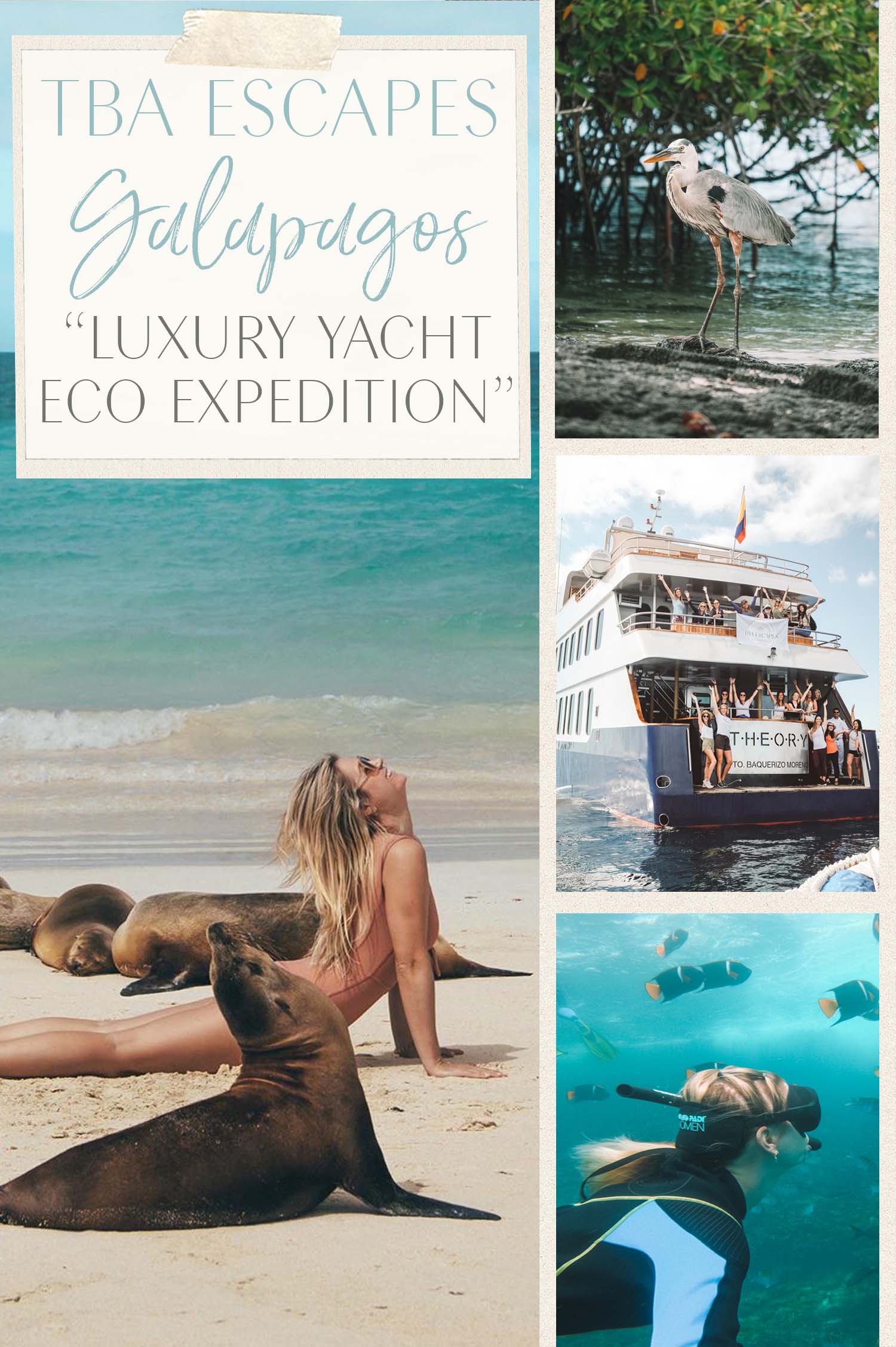 Getting to the Galápagos is an adventure in itself. In order to visit the mystical islands, you have to visit with a tour, and organizing one can feel extremely overwhelming.
I created TBA Escapes all-female tours to bring epic travel adventures to like-minded female travelers from all over the world.
This means taking out the headache of planning a trip to remote destinations like the Galápagos Islands.
Our seven-night expedition on a luxury yacht was epic, to say the least. I first visited the islands in 2016, but this time around, we explored all-new destinations.
With a fantastic group of women ready for adventure, plus female expert naturalist guides, and a yoga instructor…you could say we were the Galápa-gals. 
Fun Fact: It's the most biodiverse place on Earth AND was also the first-ever UNESCO world heritage site! With sea turtles, giant tortoises, penguins, sea lions, and even swimming marine iguanas, it truly was the ultimate wildlife adventure!
Check out more cool facts about the Galapagos Islands!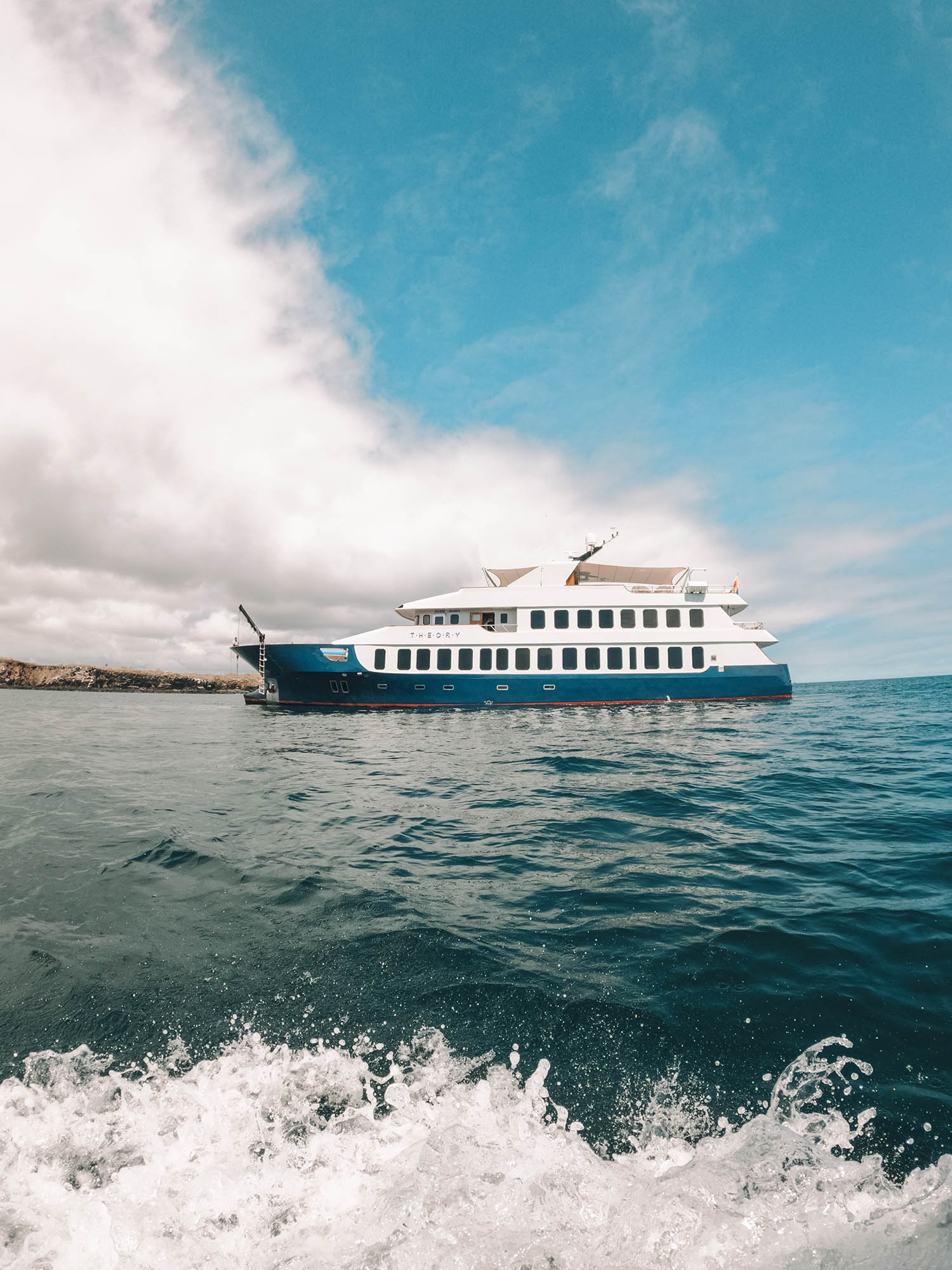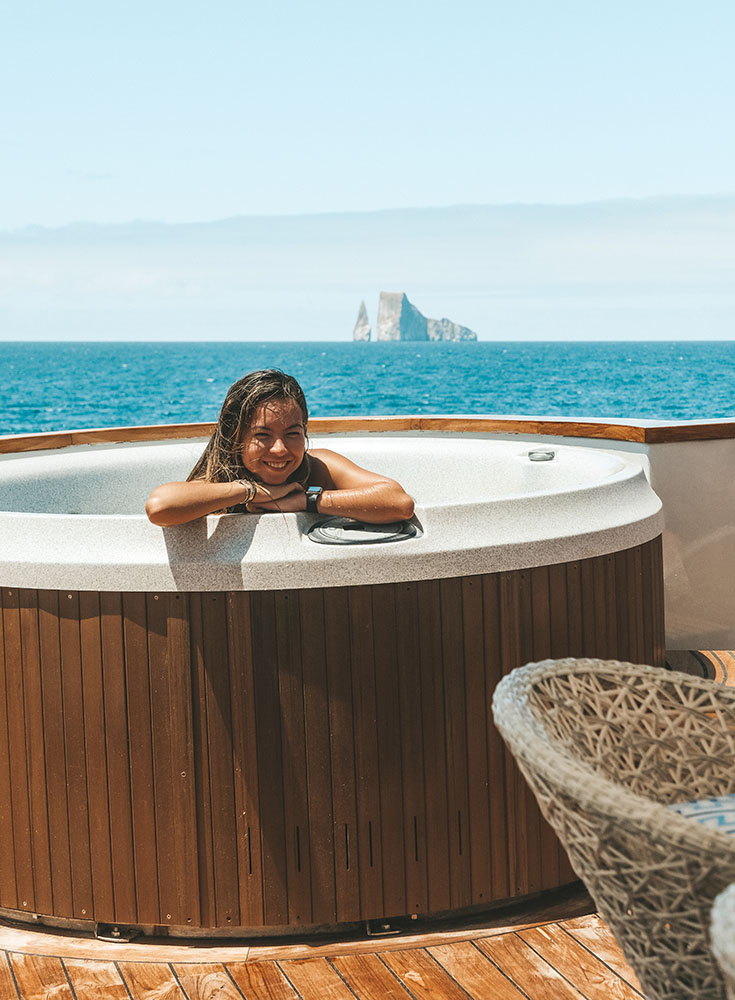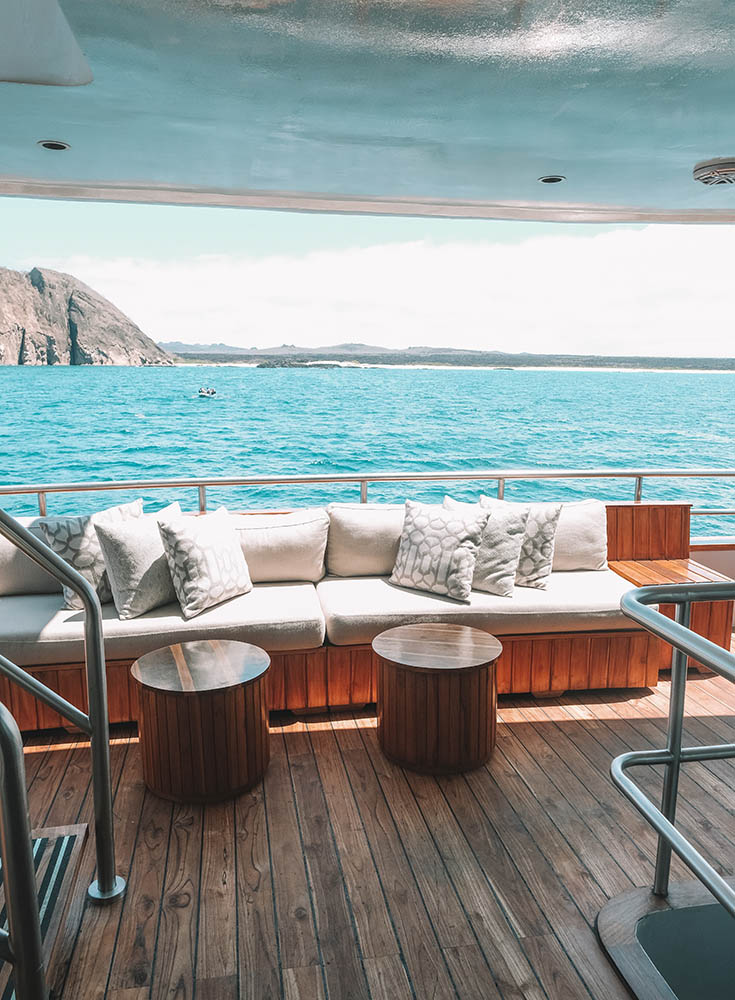 Touring on Ecoventura's Yacht
We embarked on MV Theory—Ecoventura's brand new yacht (opened in 2019)! This carbon-neutral luxury yacht has all the amenities a girl could ask for…
Oceanview Rooms
Sundeck with Jacuzzi
Daily Yoga Sessions
All Meals + Open Bar
Onboard Gym & Library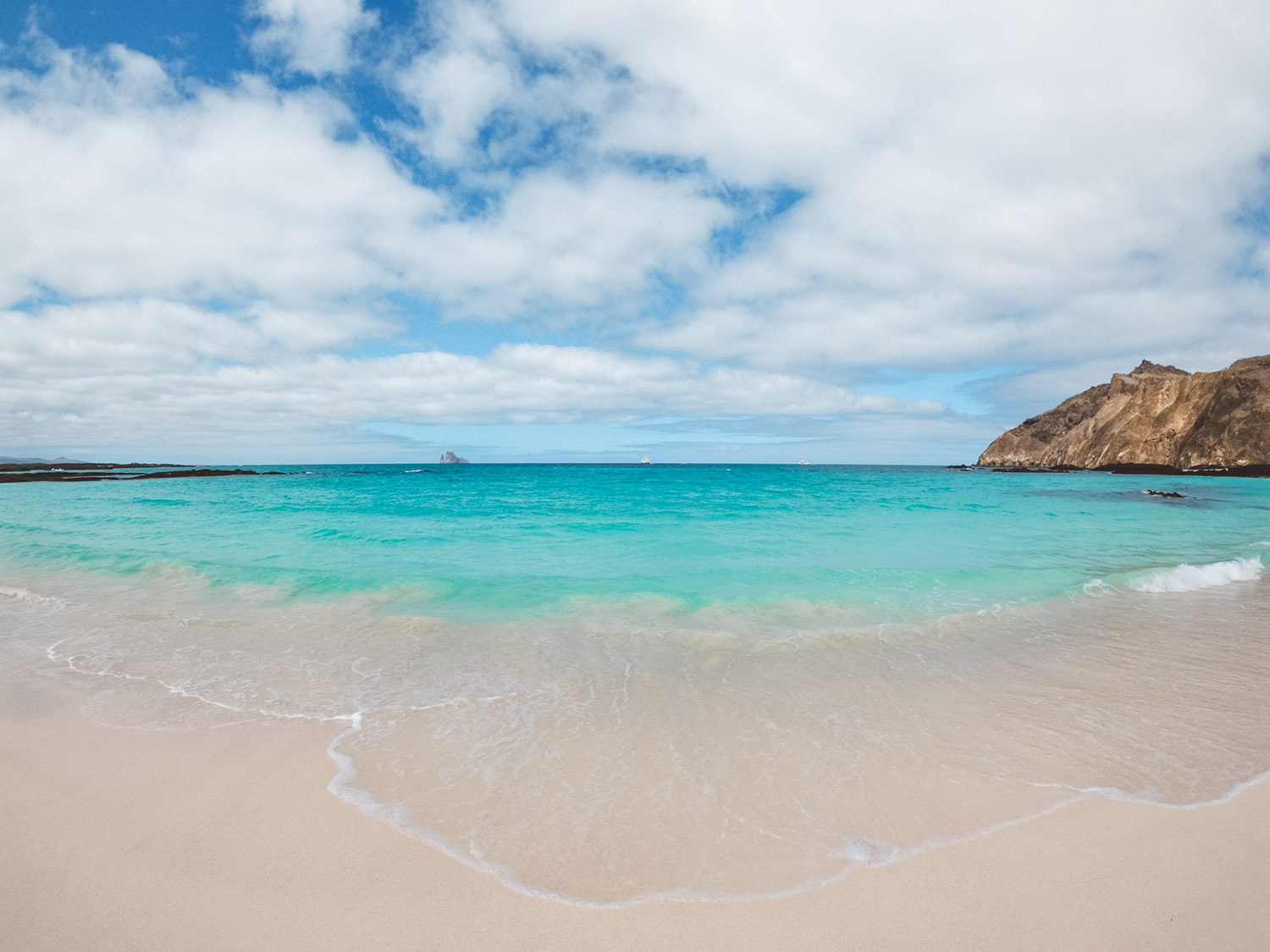 San Cristobal
San Cristobal
San Cristobal is where it all began.
Upon arrival at the Puerto Baquerizo Moreno, we were treated to a delicious buffet lunch before exploring El Junco, a caldera of an extinct volcano and the only sizable lake in the Galápagos.
From there we hopped aboard our home for the next week, a luxury yacht, where we sipped on cocktails and enjoyed a multi-course meal while we got to know our fellow passengers.


Cerro Brujo
Translating to "Wizard Hill," Cerro Brujo was the perfect place to spot wildlife via zodiac (small boats). From brown pelicans to brown noddy terns to blue-footed boobies, it was one of the best ways to start the trip out.
We also saw unusual geological formations, one being The Cathedral—aka Darwin's Pants.
And what better way to end the day than with a trip to the coral sand beach? Swimming, kayaking, paddleboarding, snorkeling, you name it!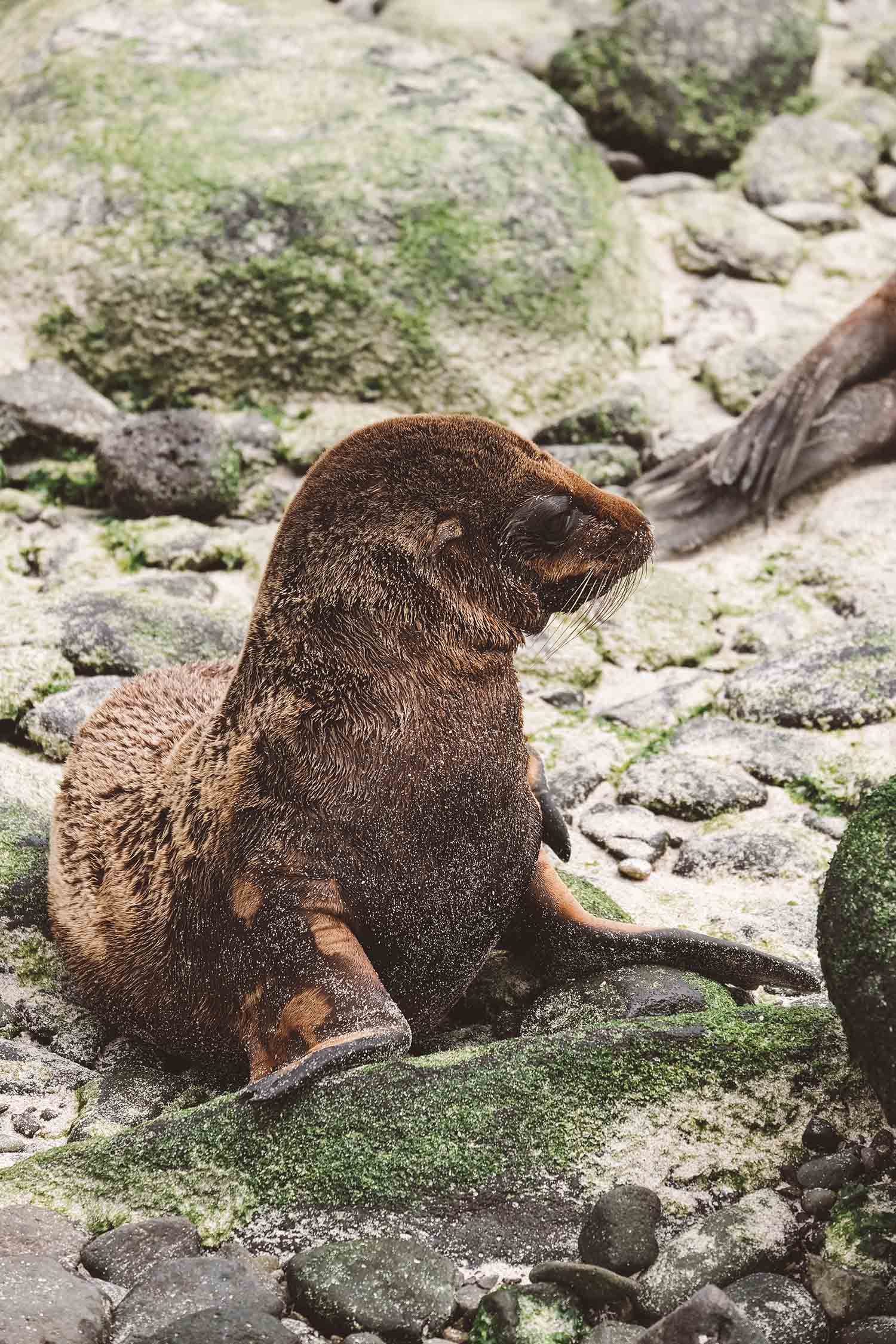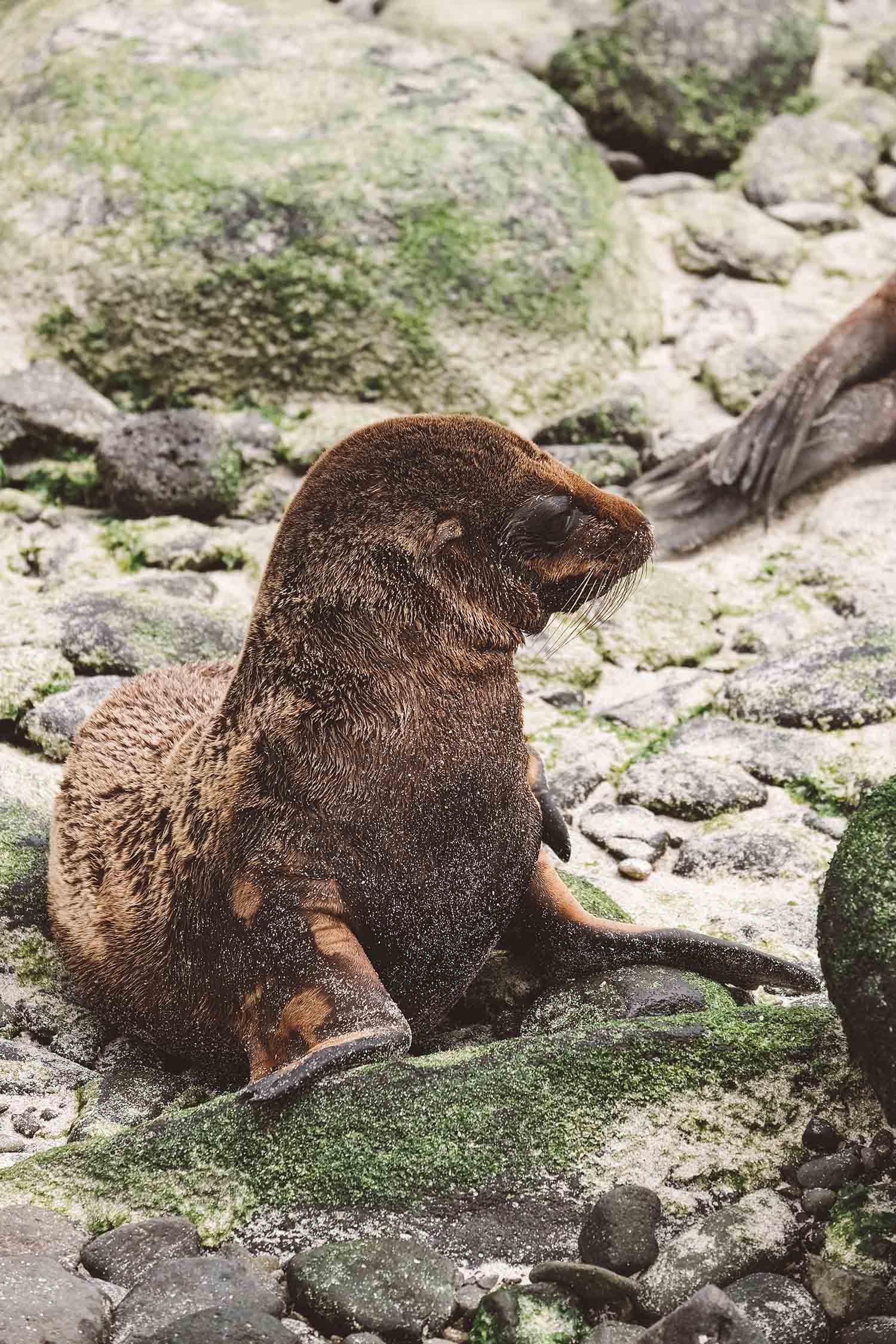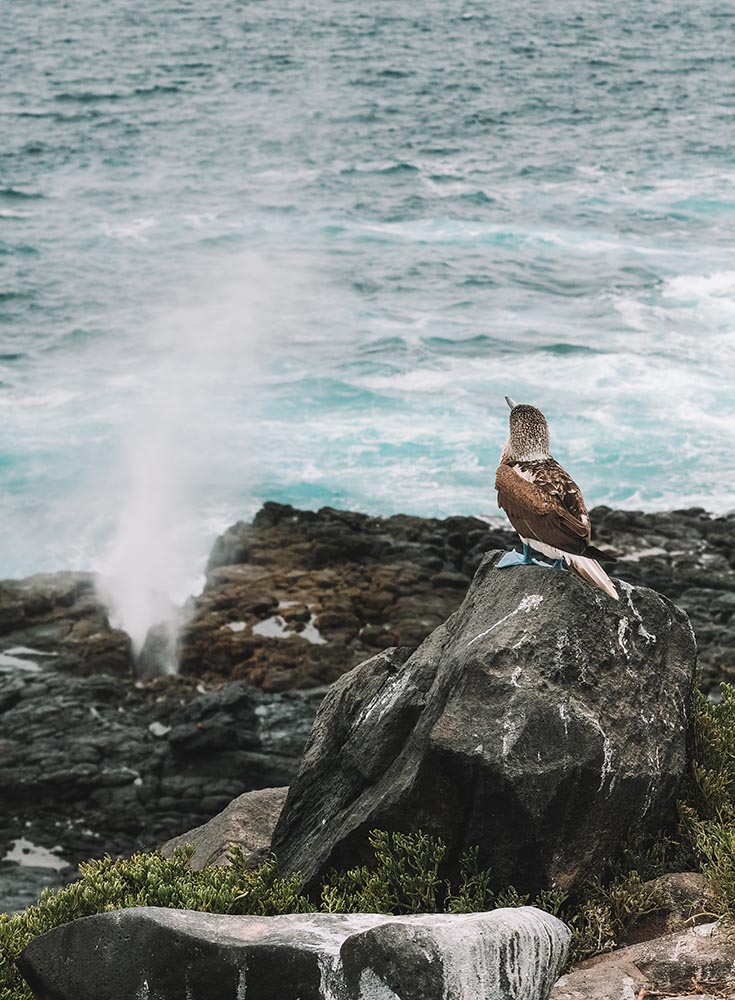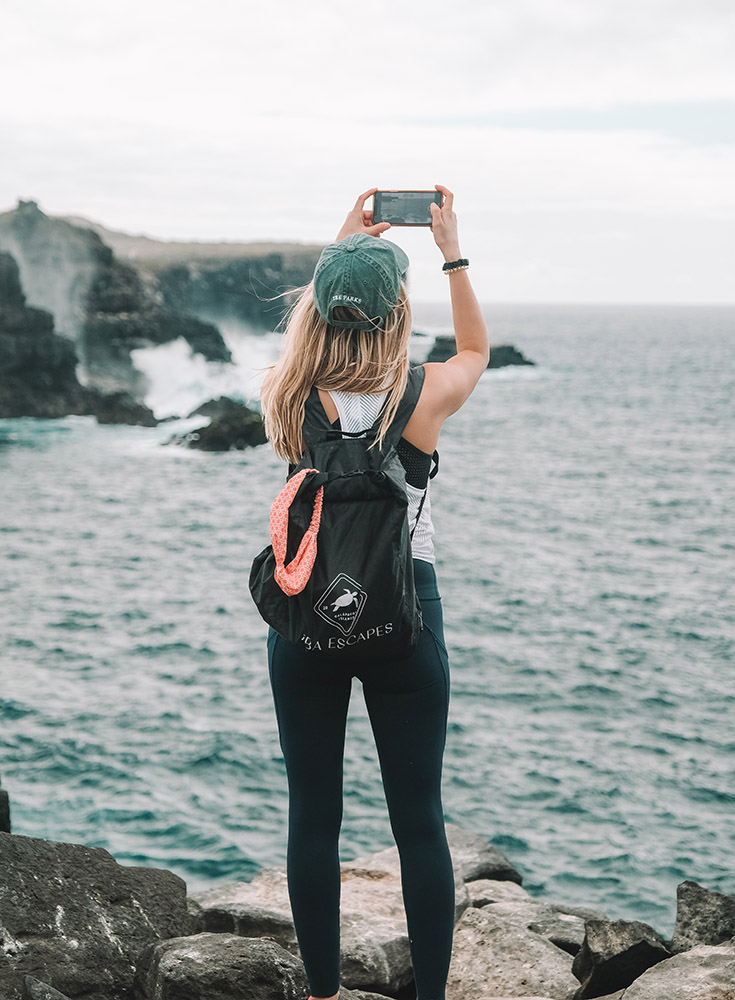 Espanola Island
What would a trip to the Galápagos be without seeing some marine iguanas sunbathing on the dark rocks?
Well in Punta Suarez on Española Island we saw just that as we explored! We also found Darwin's finches, hood mockingbirds, Galápagos doves, red-billed tropicbirds, Galápagos hawks, and more.
After lunch on the boat, we got to be a part of a cooking demonstration on how to make authentic Ecuadorian ceviche!
Talk about delicious!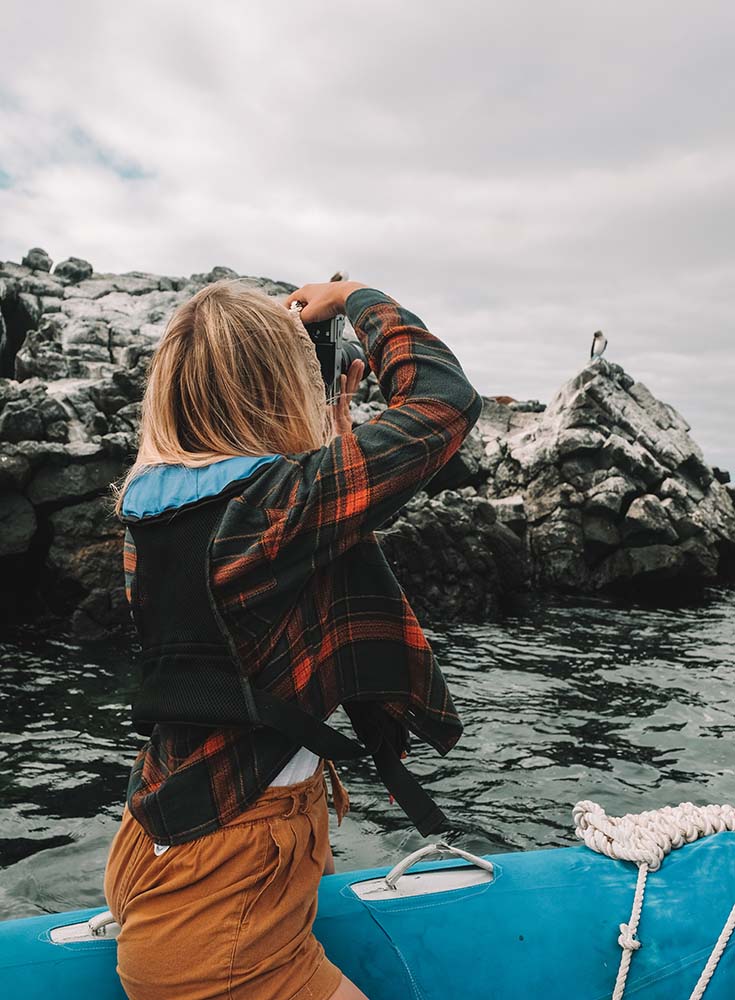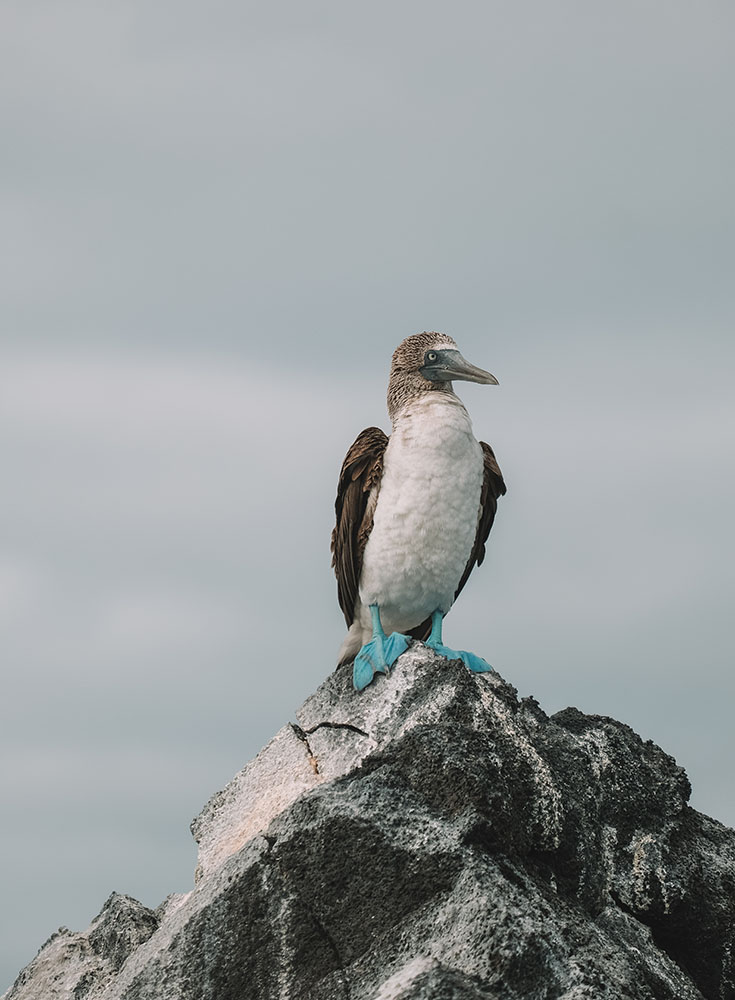 Floreana Island
Punta Cormorant on Floreana Island is known for its olive-sand beaches, sea lions, and lava herons.
The green mineral that you see in the sand is caused by a high concentration of iron and manganese from the same basaltic lava found in Hawaii.
After following a trail to the beach, we found the spot where turtles lay their eggs and rays were swimming in the shallow waters. During our snorkel trip at Devil's Crown and Champion Islet, a shallow sunken crater, we saw a brilliant array of colorful fish and coral, sea turtles, sea stars, and white-tipped sharks!
After a long day in the water, we participated in a Galápagos tradition at Post Office Bay—where visitors are invited to leave a postcard and pick up any letters destined for their home to then deliver once they're back. How fun is that?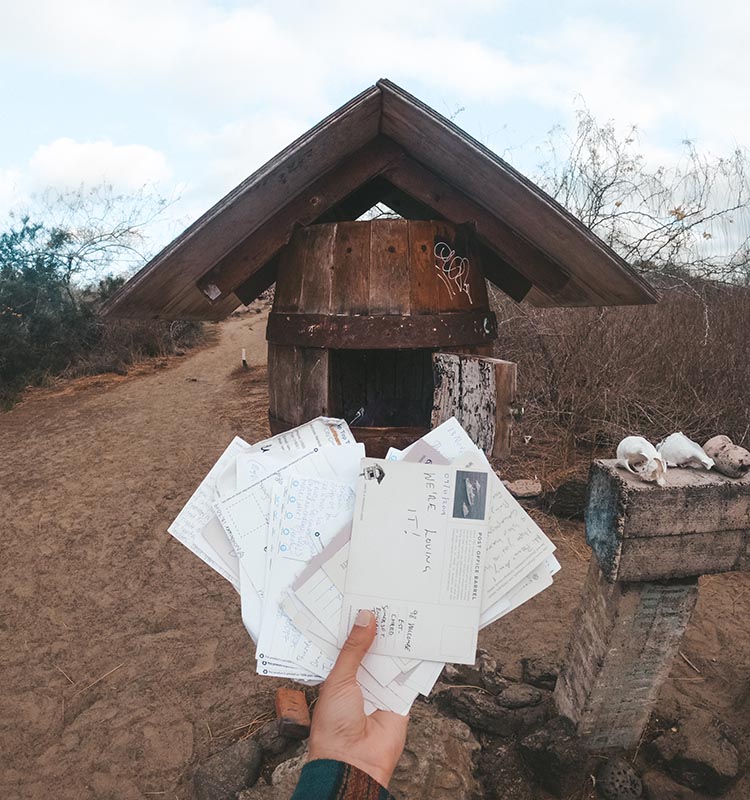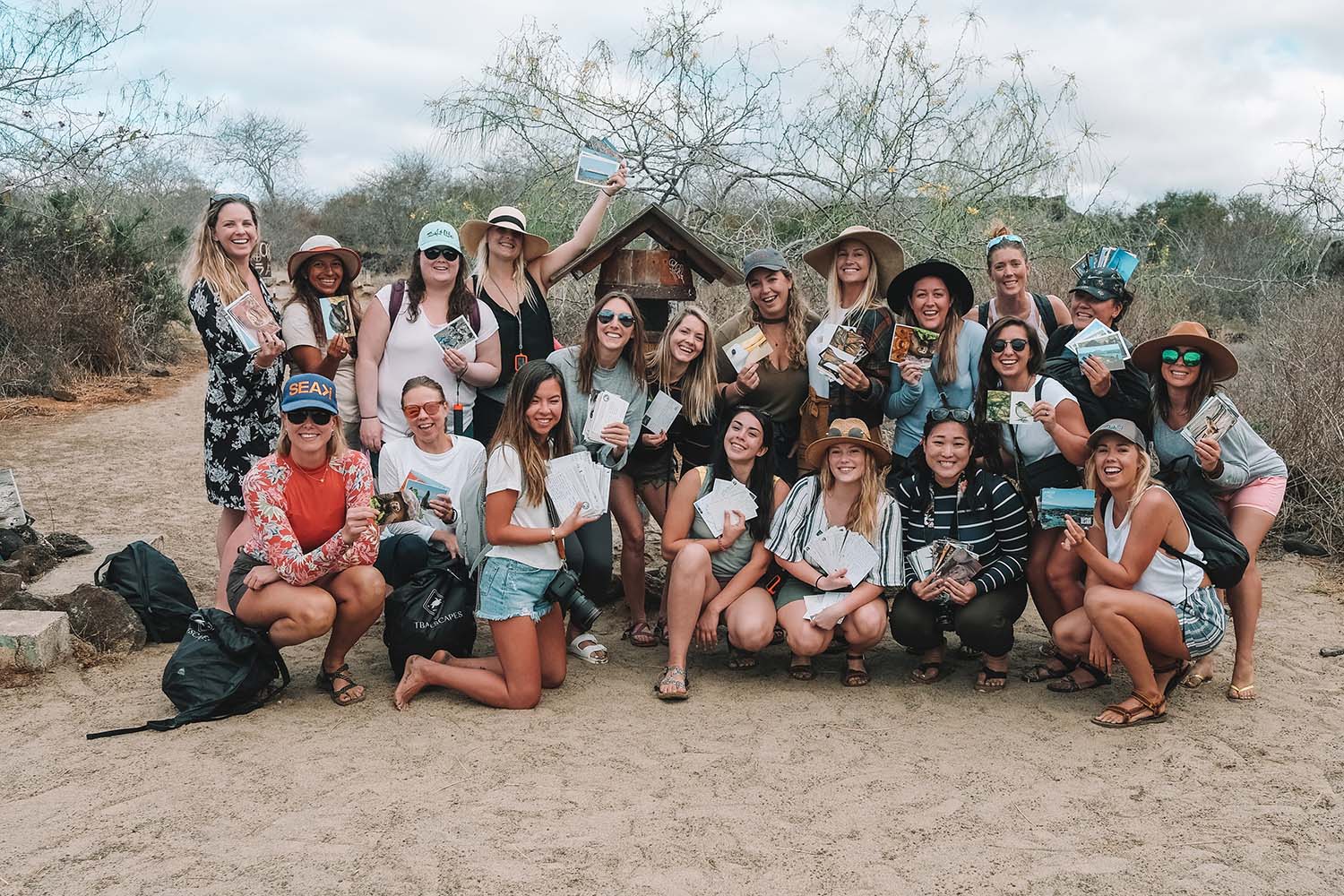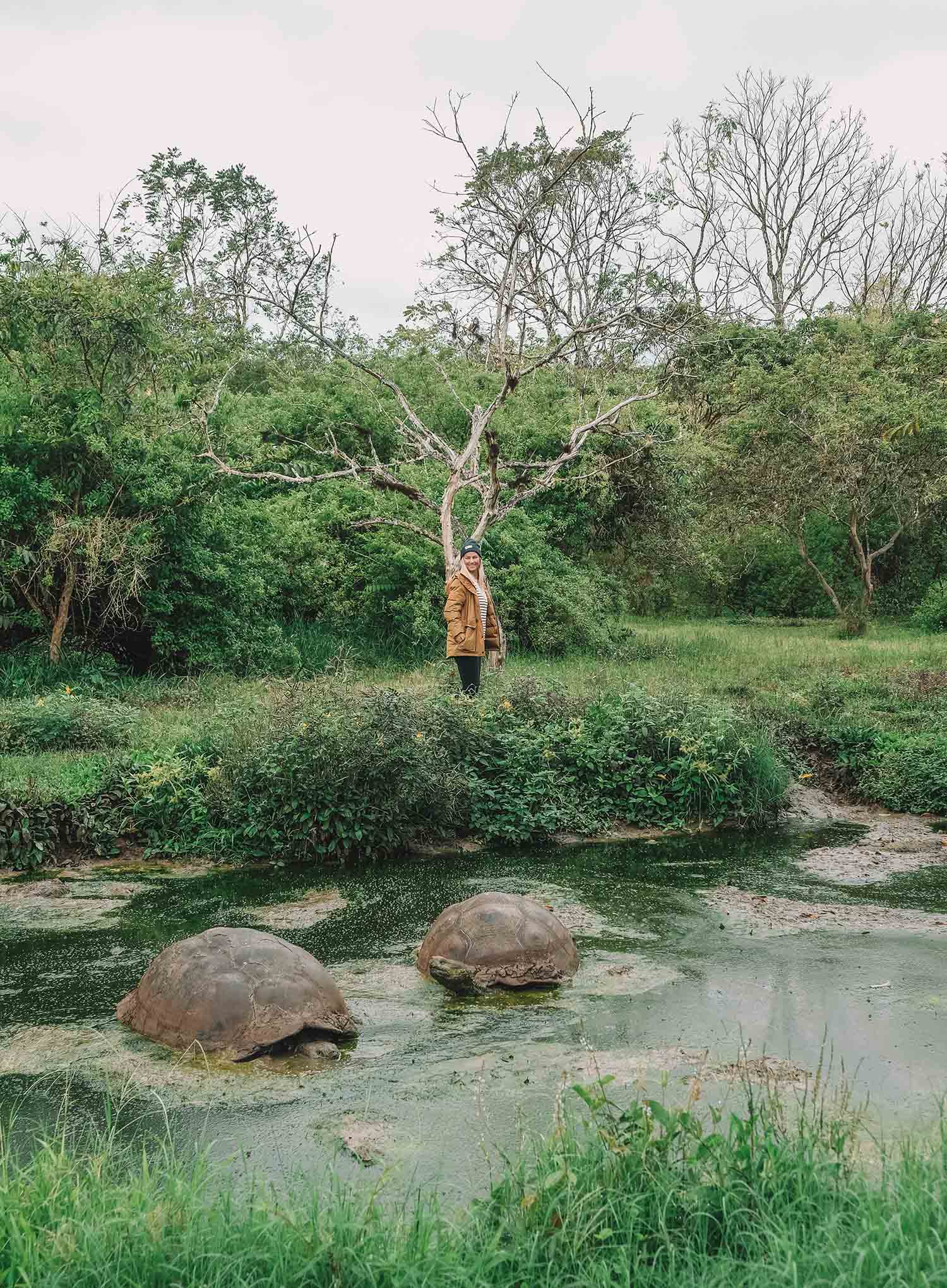 Santa Cruz Island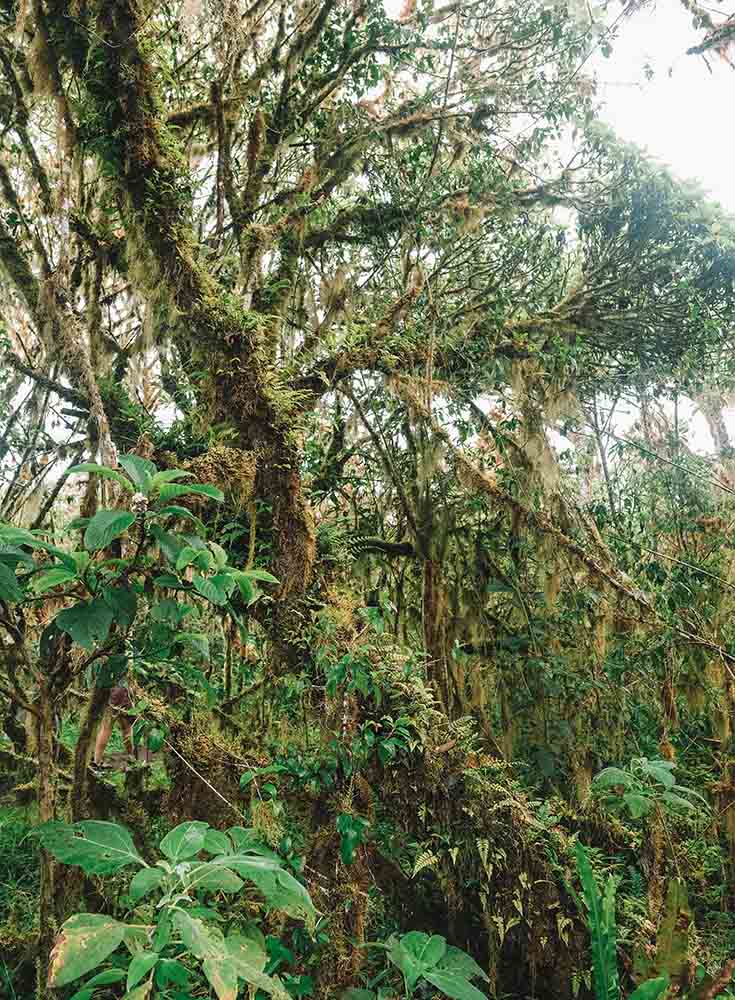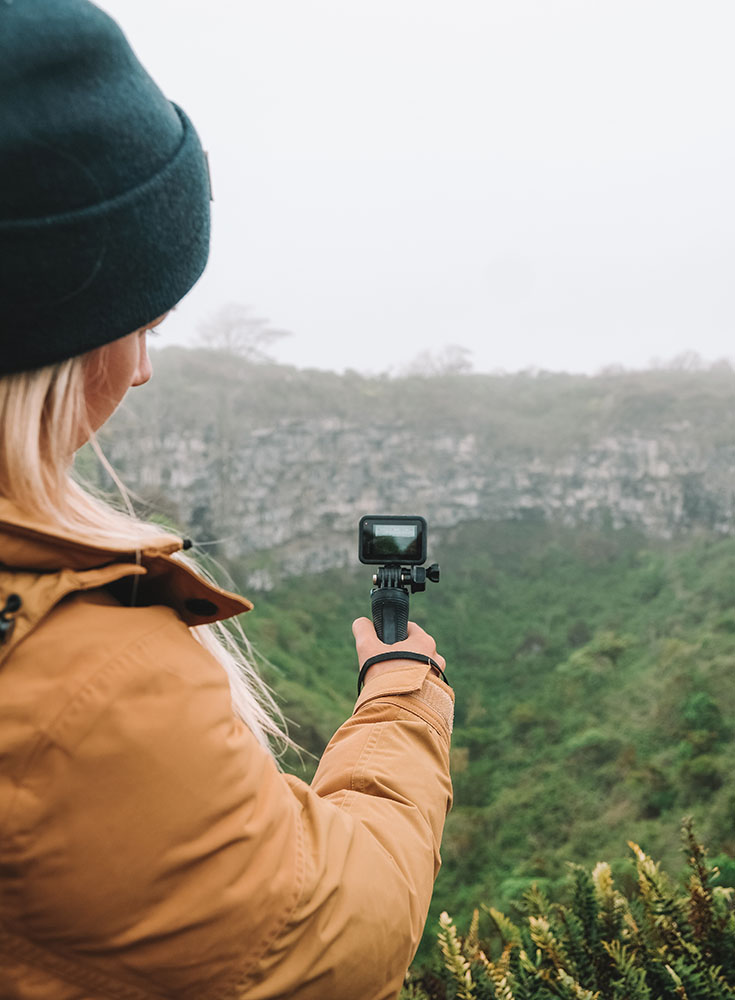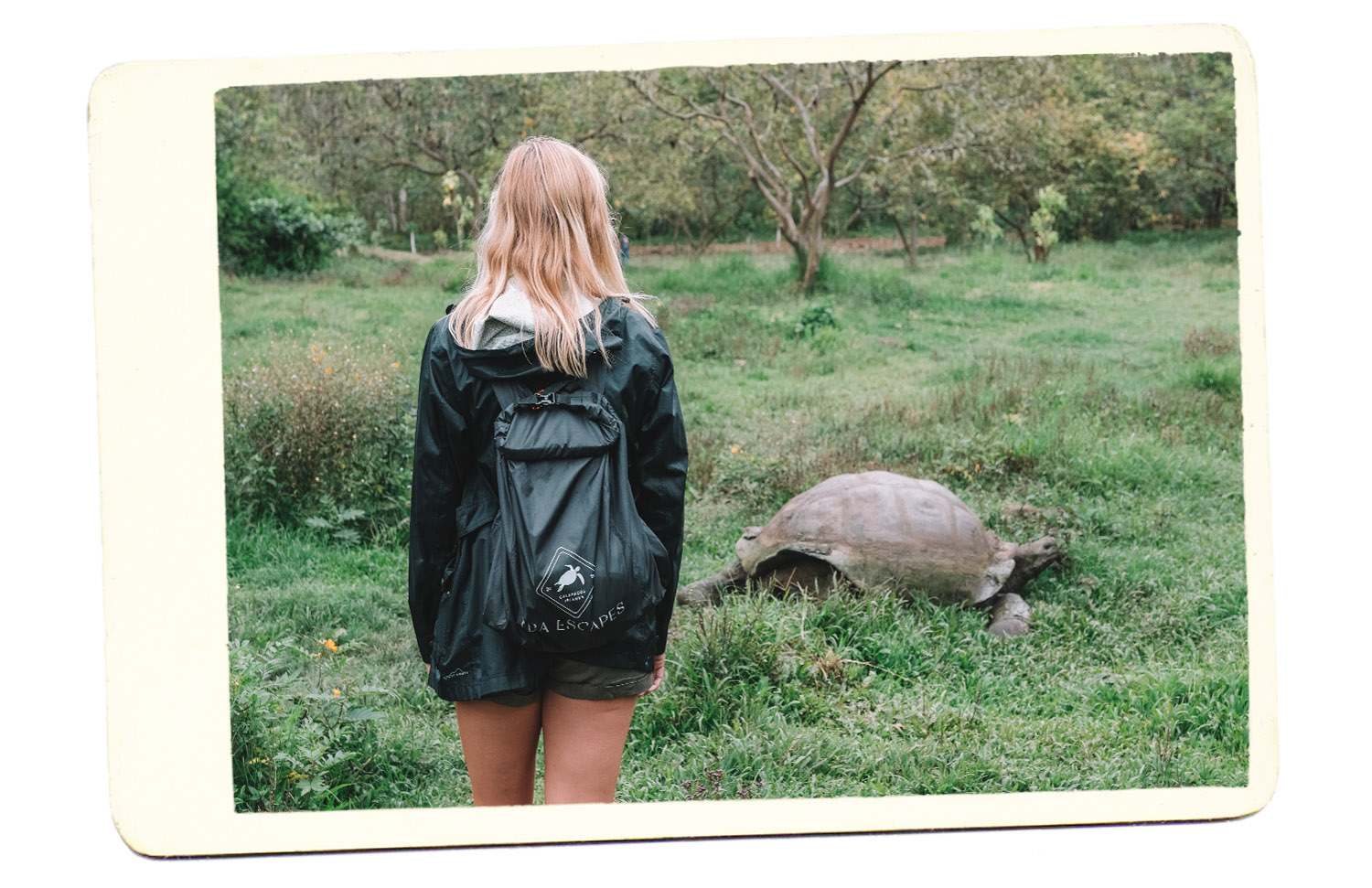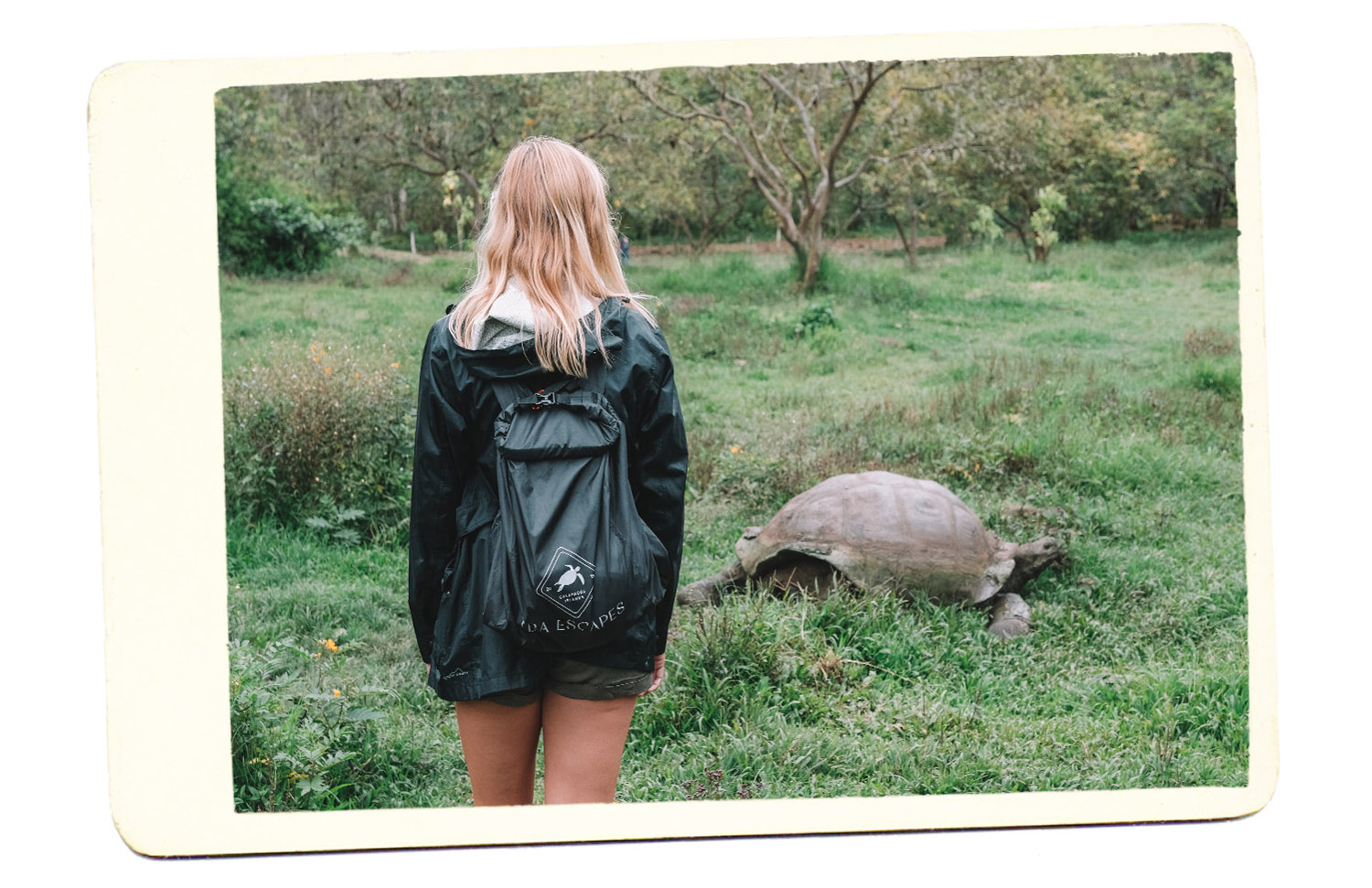 Santa Cruz Island
Our stop in Puerto Ayora on Santa Cruz Island was quite different than the other stops. From quiet islands to a harbor full of boats, bustling with activity. With a population of 24,000, Puerto Ayora is a great place to explore and pick up some souvenirs.
One of the highlights of Santa Cruz is getting to visit the Giant Tortoises in the highlands. The climate in the highlands could not be more unique to the coastal warmth of the harbor. We entered through misty conditions to a densely forested landscape. It felt like we were walking through a jungle…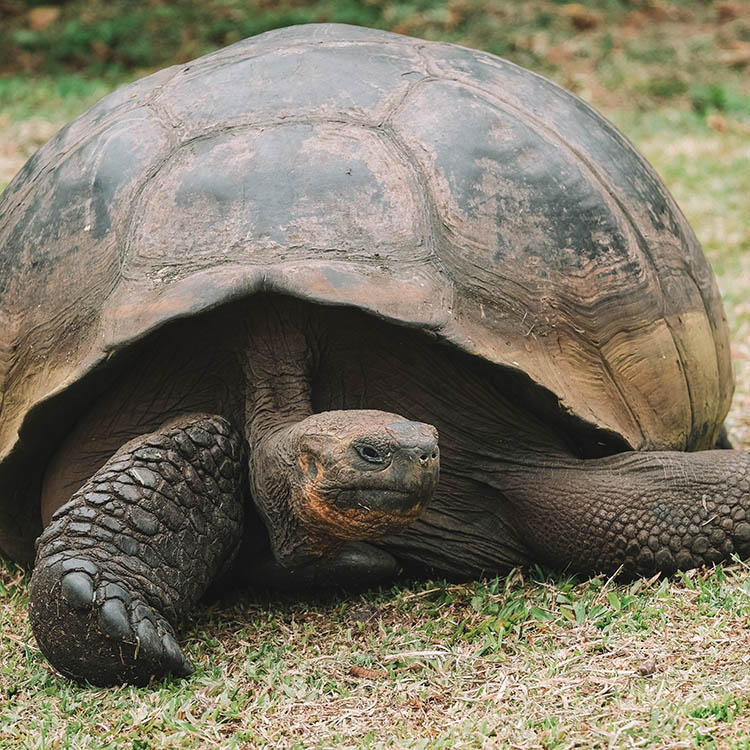 Santa Cruz really has it all—from the lava tunnels at El Mirador to Los Gemelos (a pair of massive craters) to an artisan chocolate shop that sells delicious truffles. Choosing what to do in this port was the hardest part of our trip!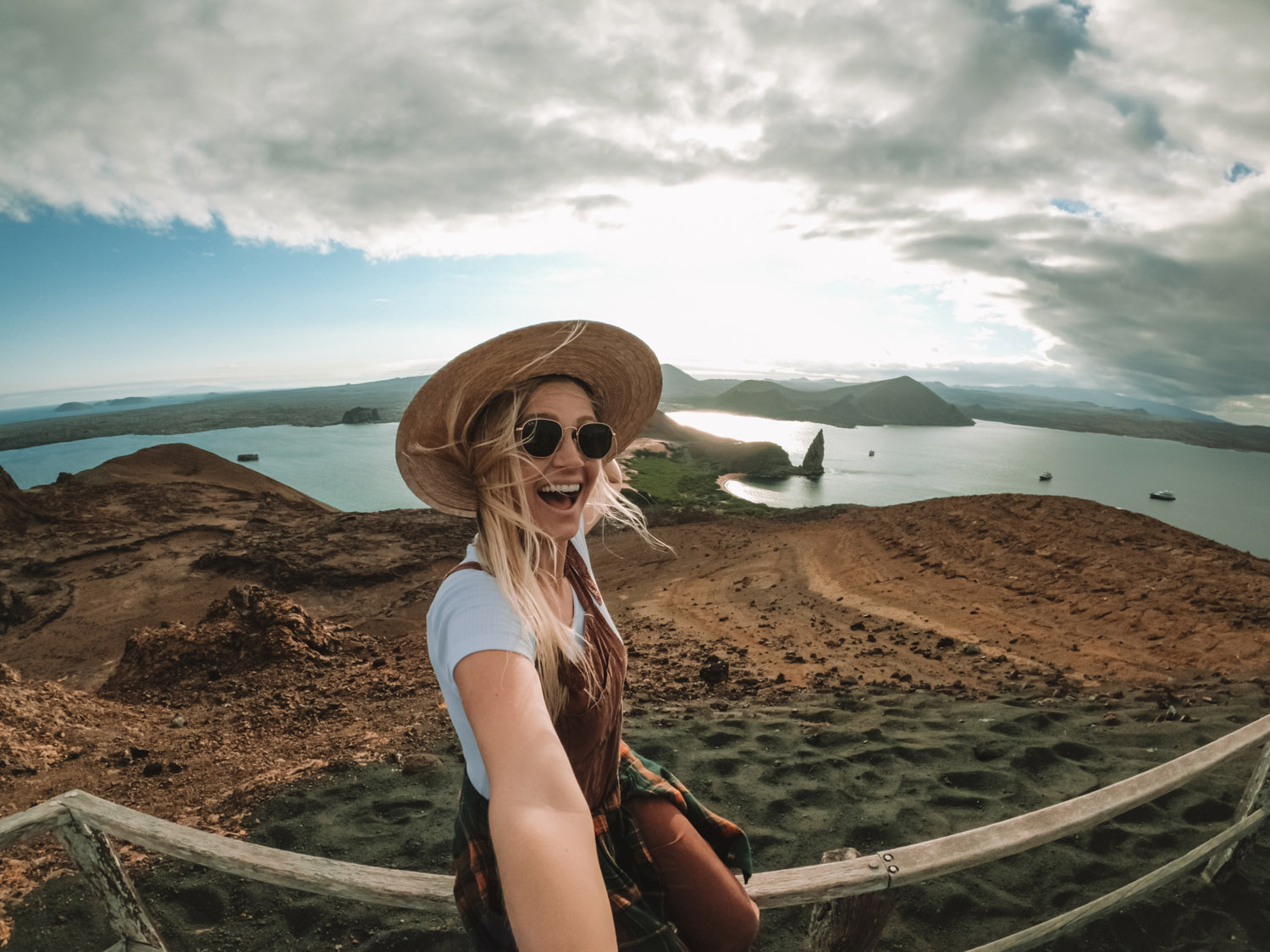 Bartolome Island; Captured on GoPro HERO8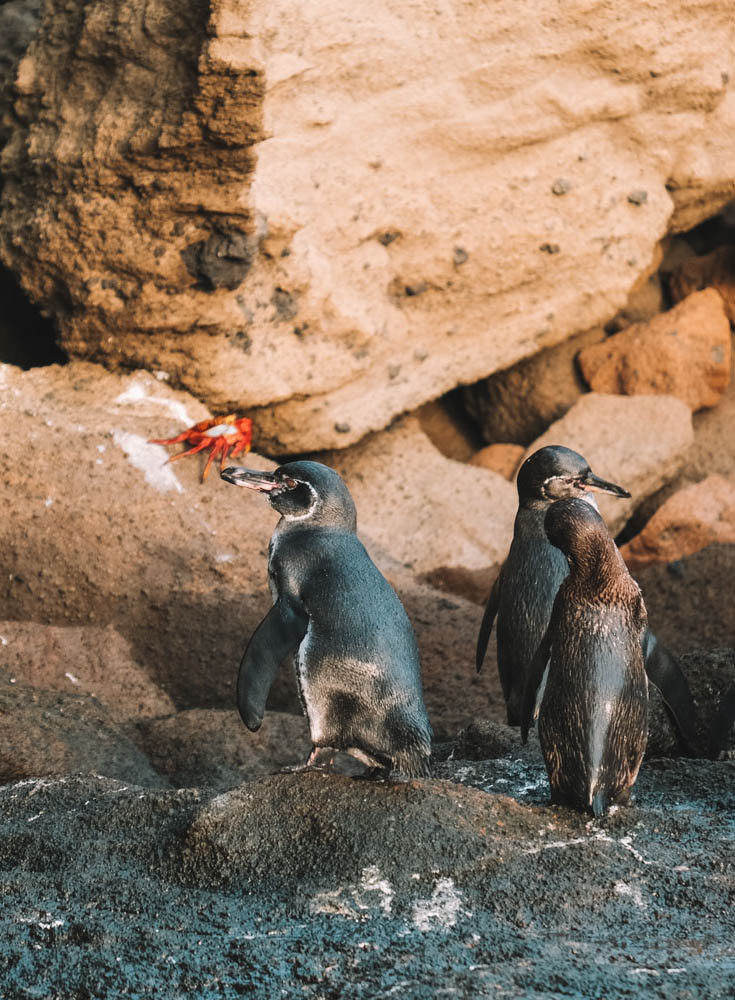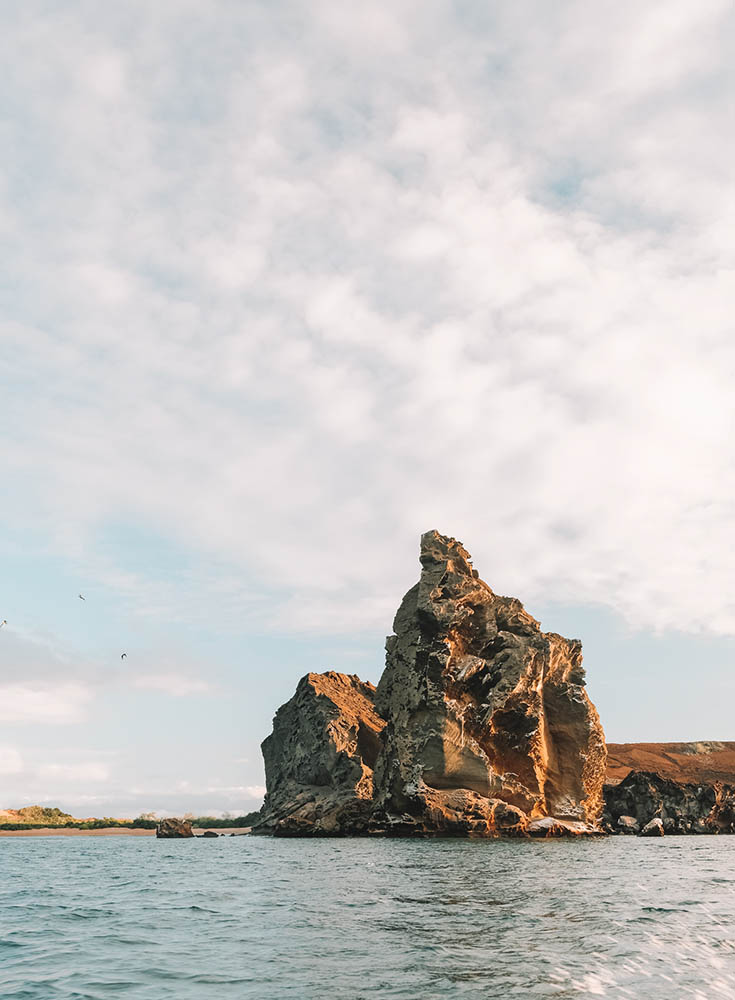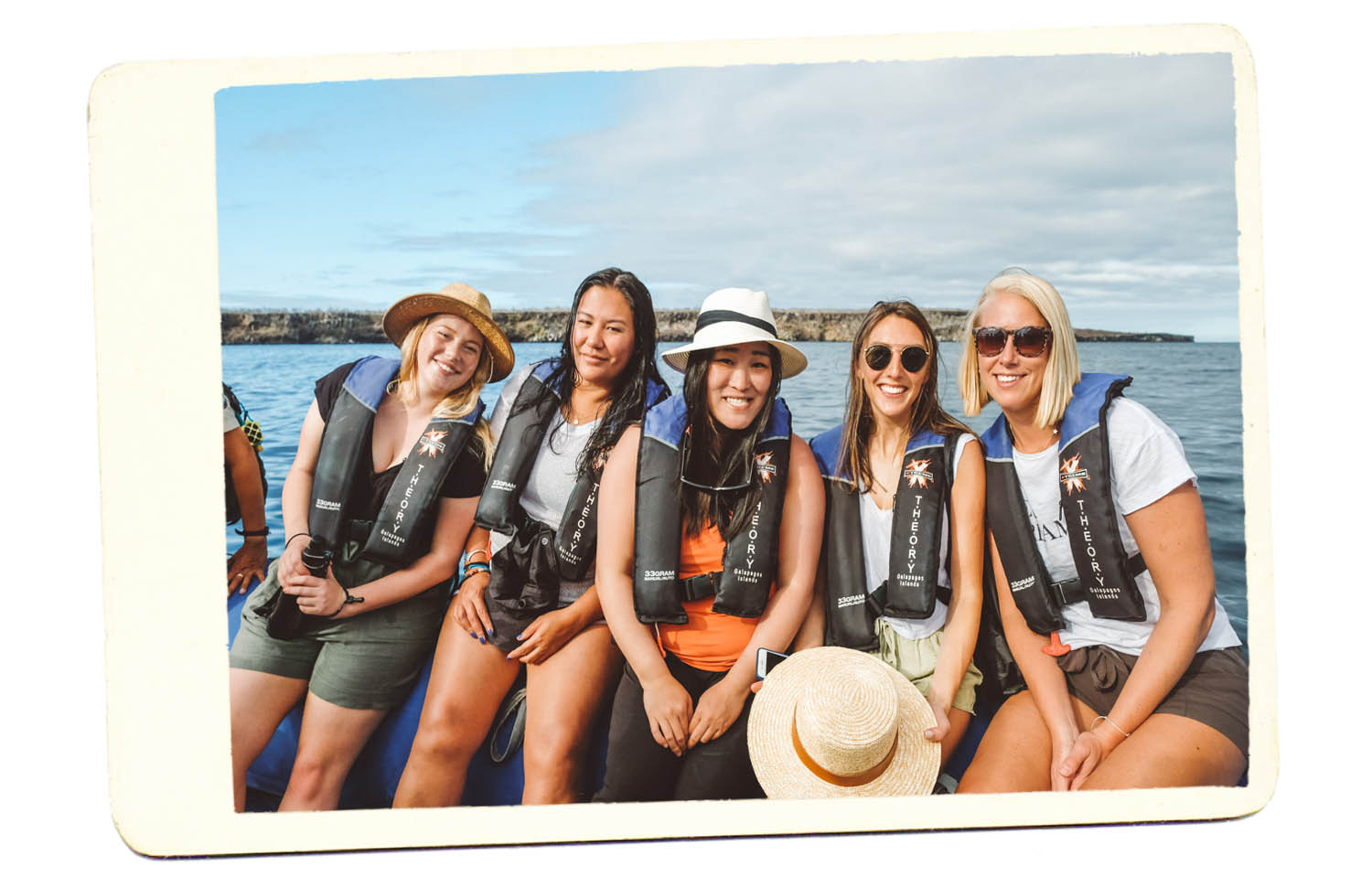 Bartolome Island
After a day of hustle and bustle, we were once again in solitude. And it was time to get to work. With about 400 wooden steps winding around the island, we worked for the beautiful view at the top.
The gorgeous panoramic view of Pinnacle Rock was well worth the effort.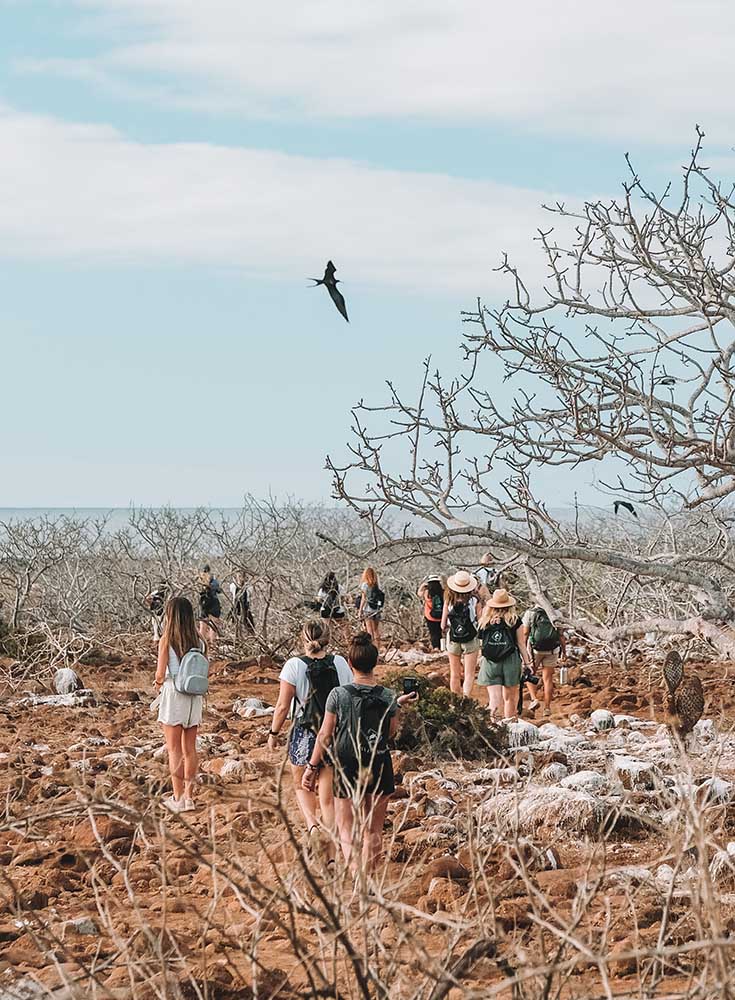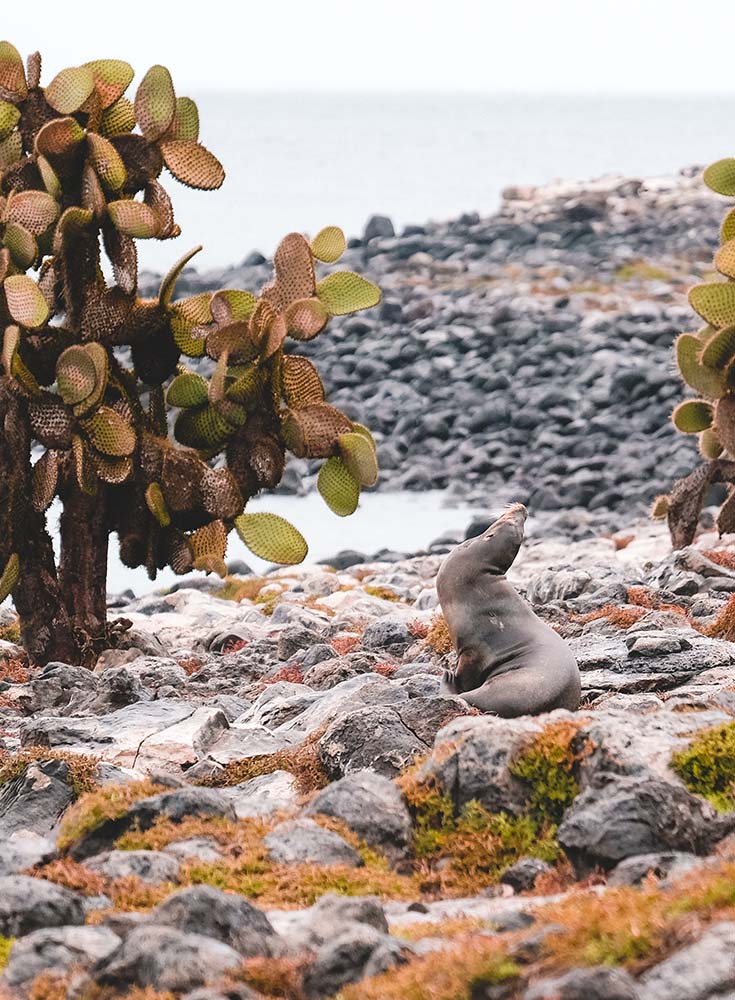 South Plaza + Seymour Island
Starting our morning off in South Plaza, a small islet with tall cliffs and a trail with plants and wildlife, we saw an abundance of birds and the island's "Opuntia," a prickly pear cactus that can only be found on South Plaza.
During lunch, we sailed to Seymour Island where we saw frigate birds with red sacs on their inflated chests. It was the height of the mating season!
To end the day, we joined the captain and crew for a champagne toast to celebrate a wonderful week. It was extremely bittersweet saying goodbye to new friends and the crew that made this TBA Escapes trip unforgettable.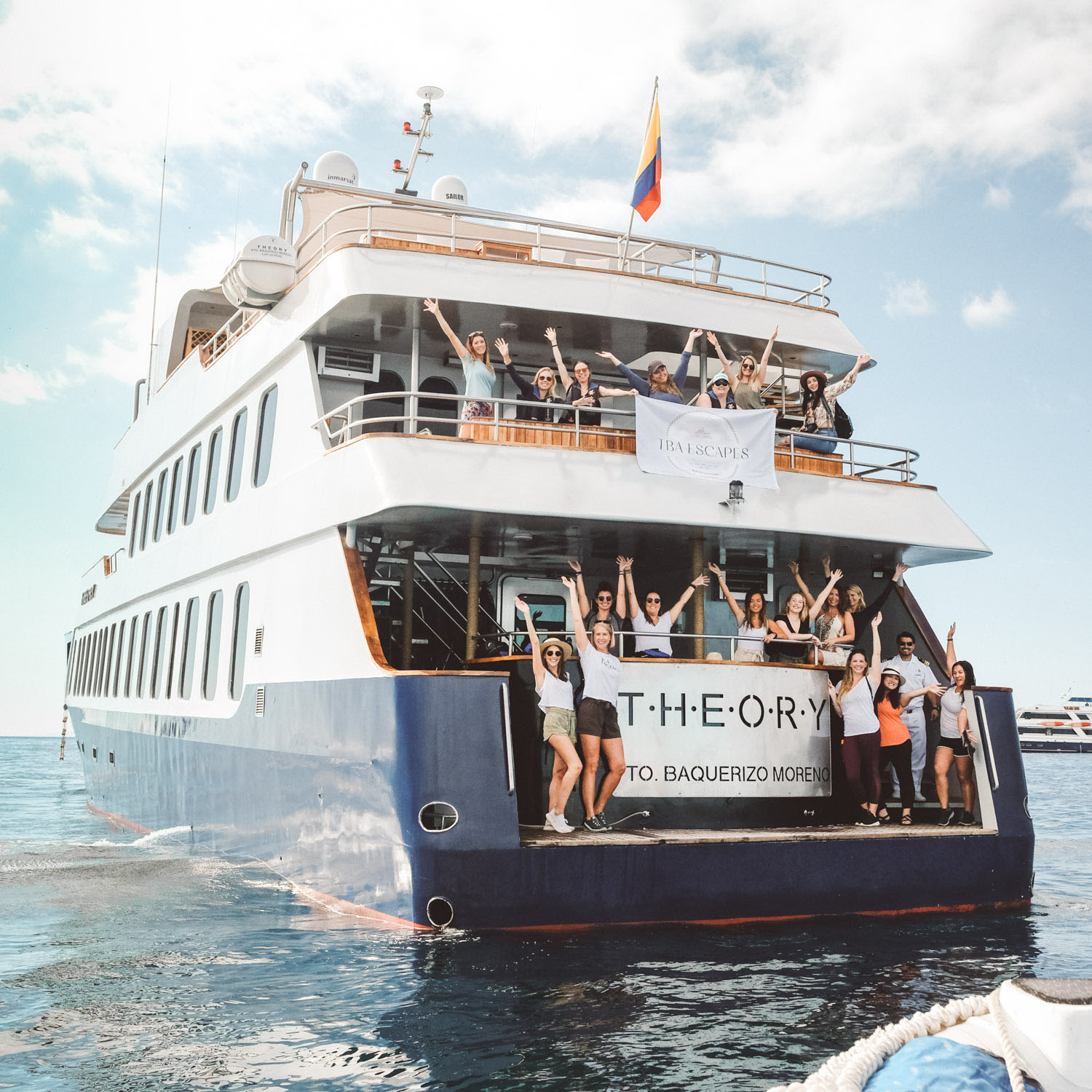 TBA Escapes Galápagos "Luxury Yacht Eco Expedition" Testimonials
"The TBA Escapes Tour to the Galápagos was an experience I will never forget. The Galápagos never really crossed my mind as a typical travel destination for me. The Blonde Abroad inspired me to visit this pristine location and I could not be more thankful that I was able to travel here with TBA Escapes. If I had not traveled to the Galápagos with TBA Escapes, I don't think that I would have the same appreciation for my time there. Being with a group of women who also have the same appreciation for travel and new experiences made it that much more special. Kiki and Lauren's attention to detail when planning and organizing this trip was much appreciated. I can honestly say that I will be telling all my female friends to take a trip with TBA Escapes if they ever get the opportunity to. I can't wait to see what new destinations are added to TBA Escapes in the future and I am already itching to go on another adventure!"

"The Galápagos Islands are a once in a lifetime experience. This was a personal bucket list item I can cross. The TBA escapes tour was very well executed from start to finish. Our naturalist guides Natasha and Cici are two highly trained and knowledgeable on all things Galápagos. Tba did an amazing job selecting the boat, guides, and accommodations for this trip. Having the opportunity to travel with a diverse group of women was empowering and enriching. The trip provided a safe haven to explore new ground and cultivate new memories. I'm looking forward to my future trips within TBA escapes."
-Katelyn P.

"TBA Escapes took me on an incredible adventure to Ecuador and the Galápagos! This was my first experience with any sort of tour based trip and it definitely set the bar pretty high! The communication leading up to and during the tour was exceptional. Every detail was thought out and even though we had a group of 18 girls, I felt like I had individual attention when it came to coordinating my flights and hotel arrangements, as I arrived and stayed longer in Ecuador. The group of women, including Kiersten and her teammate Lauren, were inspiring and positive adventurous travel companions, who made the experience that much better! I will definitely be booking another trip with TBA Escapes in the future!"
-Lyndsy H.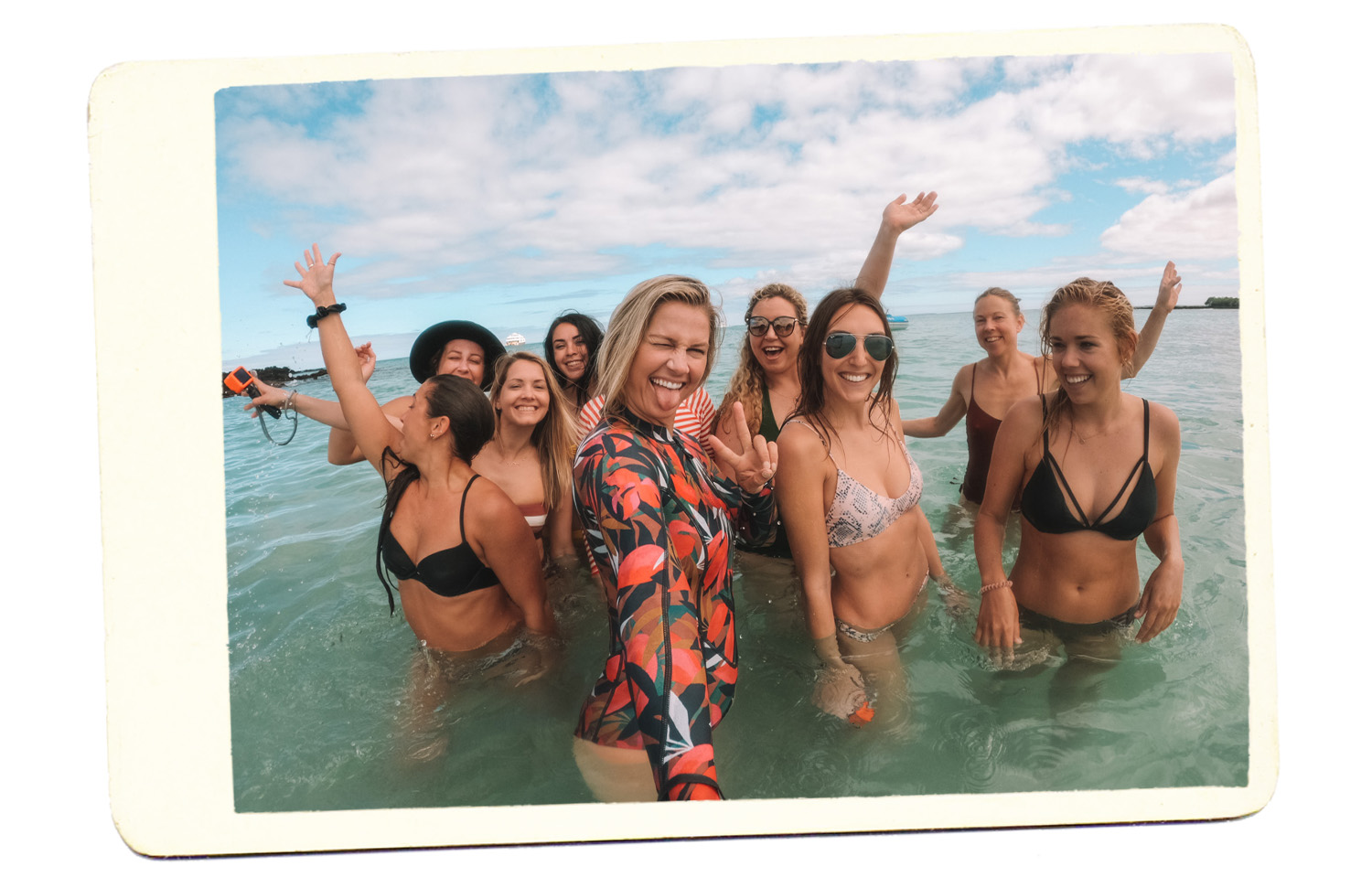 For more of the tour and to see some of the behind-the-scenes action, check out the TBA Escapes Instagram Story Highlights!
Want to Join a TBA Escapes Future Tour?
Check out upcoming tour dates and visit the TBA Escapes website to see the destinations for available tours!