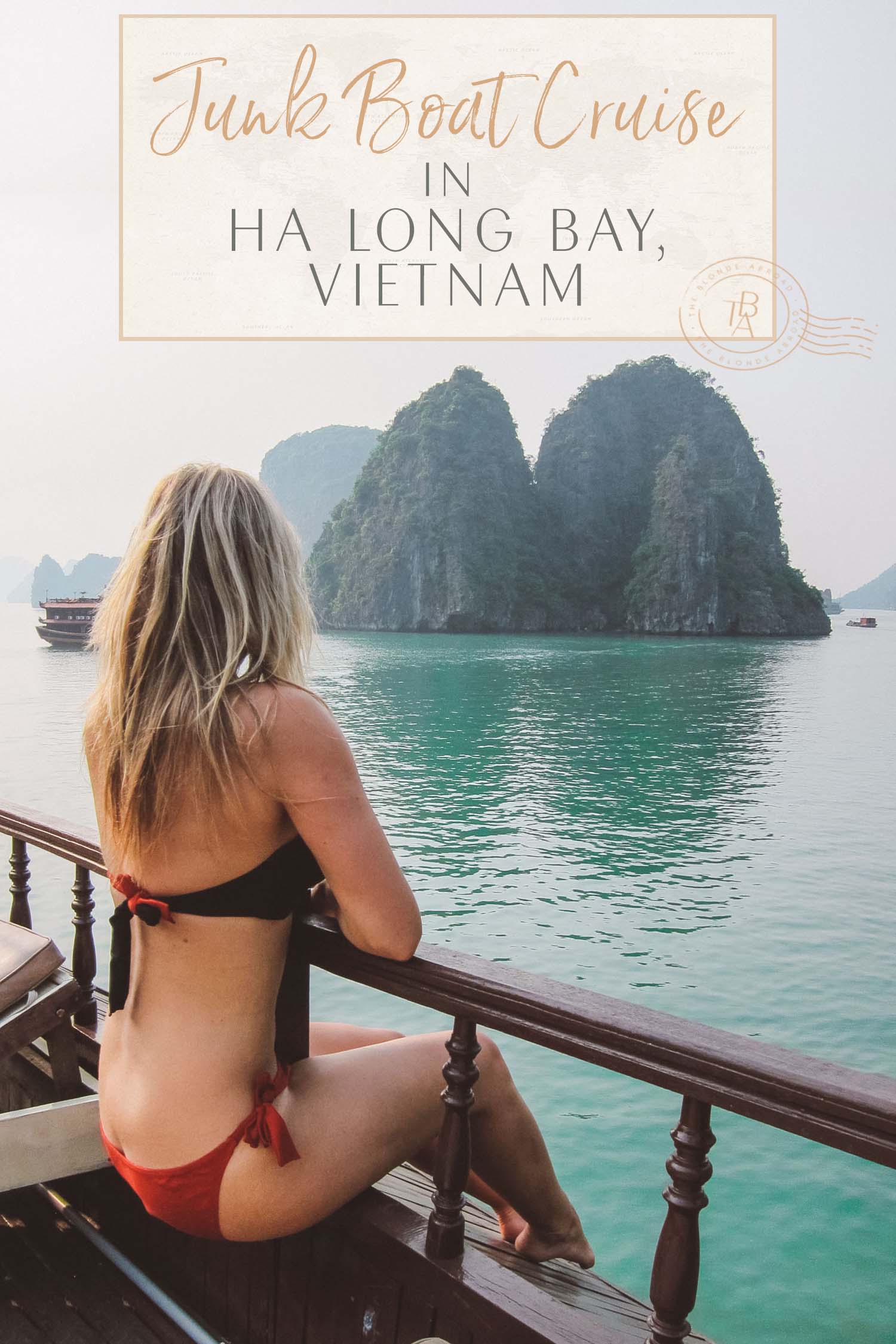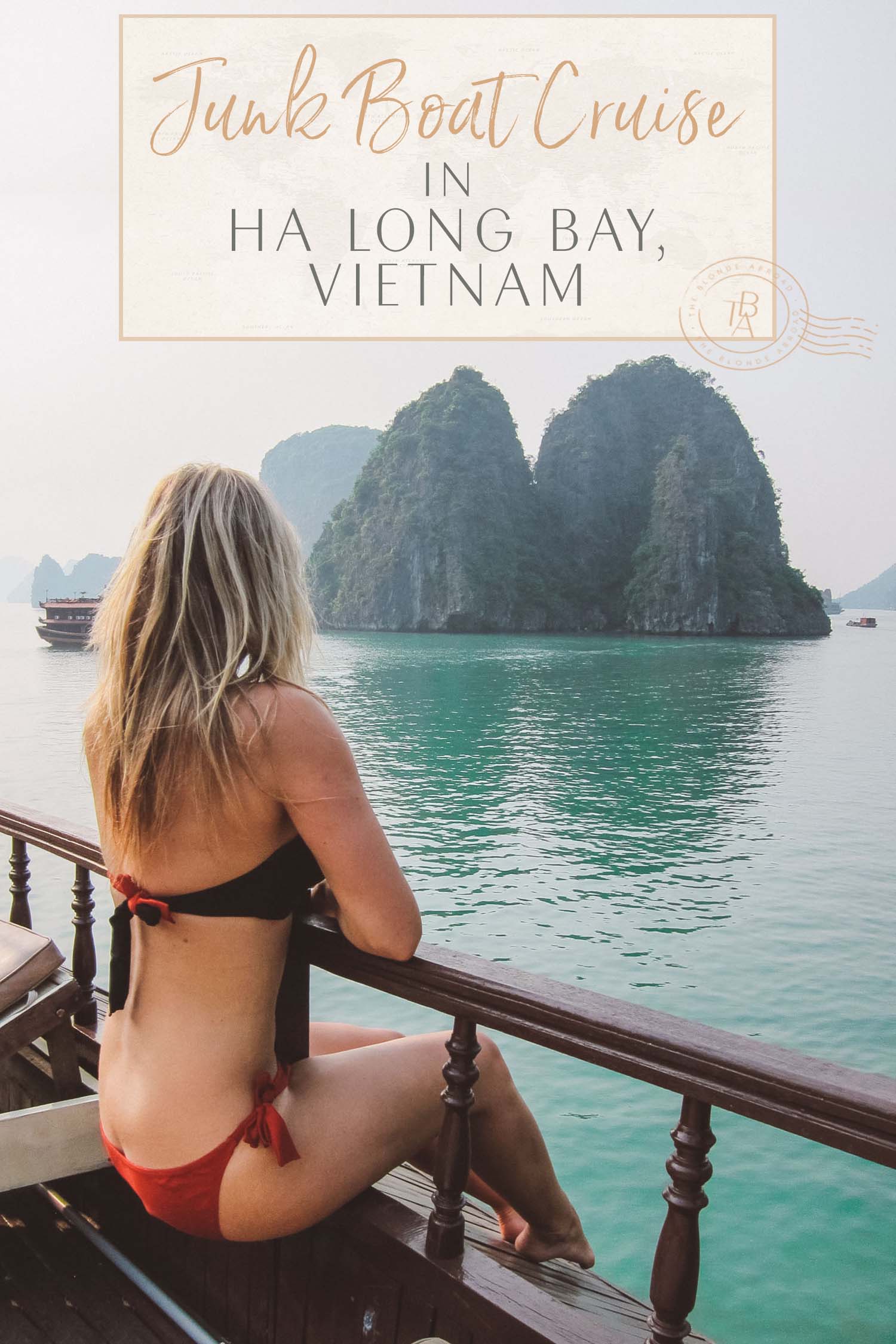 Updated: June 2020
Ha Long Bay is a majestic sort of place made up of almost 2,000 limestone islands.
It was about a 4-hour drive on a bus from Hanoi, Vietnam, but I met a lovely girl named Grace, from Melbourne, so the time went quickly. We even ended up getting our own rooms on the boat which was awesome!
The Junk Boats are these beautiful old wooden ships that really look more like a pirate ship than anything I could put into words.
Here's what it's like to go on a Junk Boat Cruise in Ha Long Bay, Vietnam!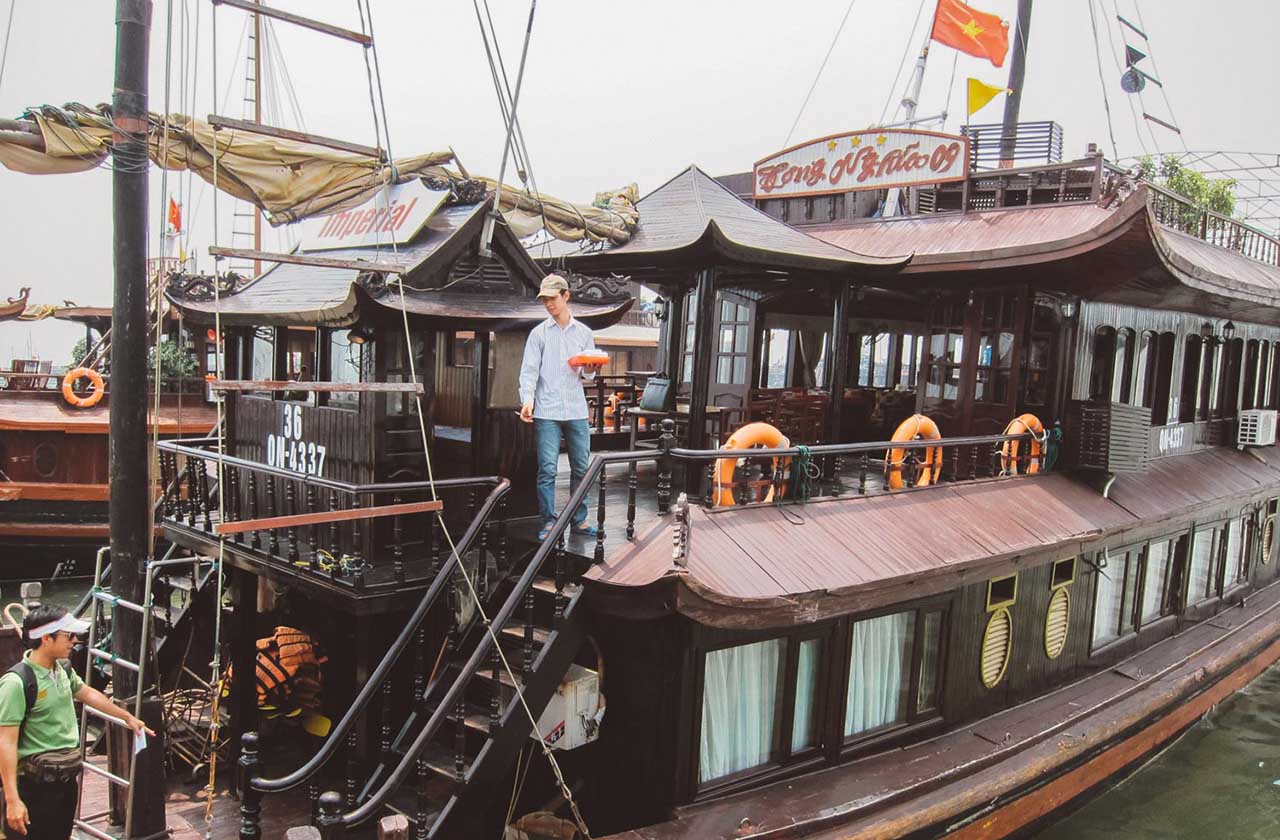 If you ever wanted to feel like you're a pirate...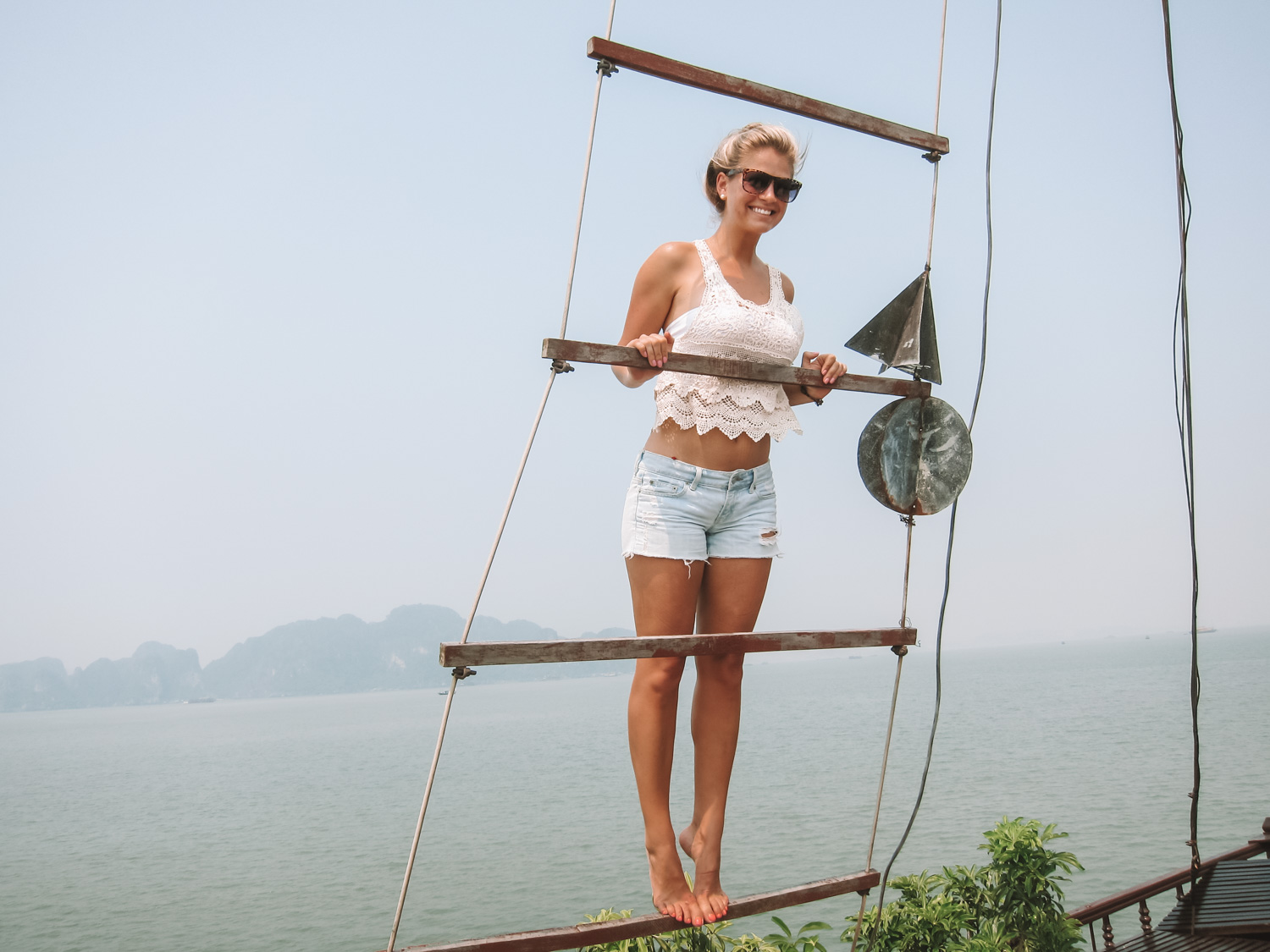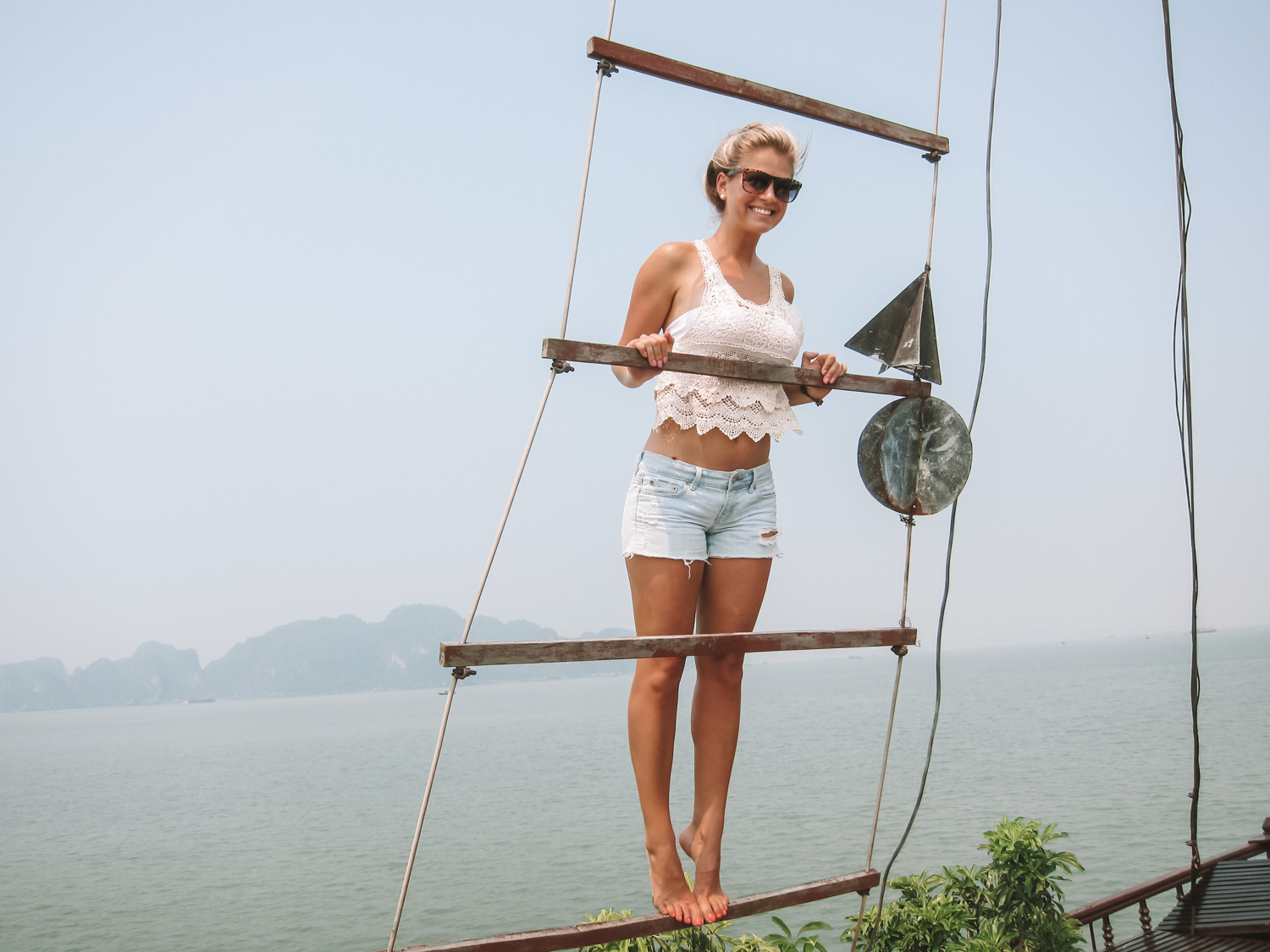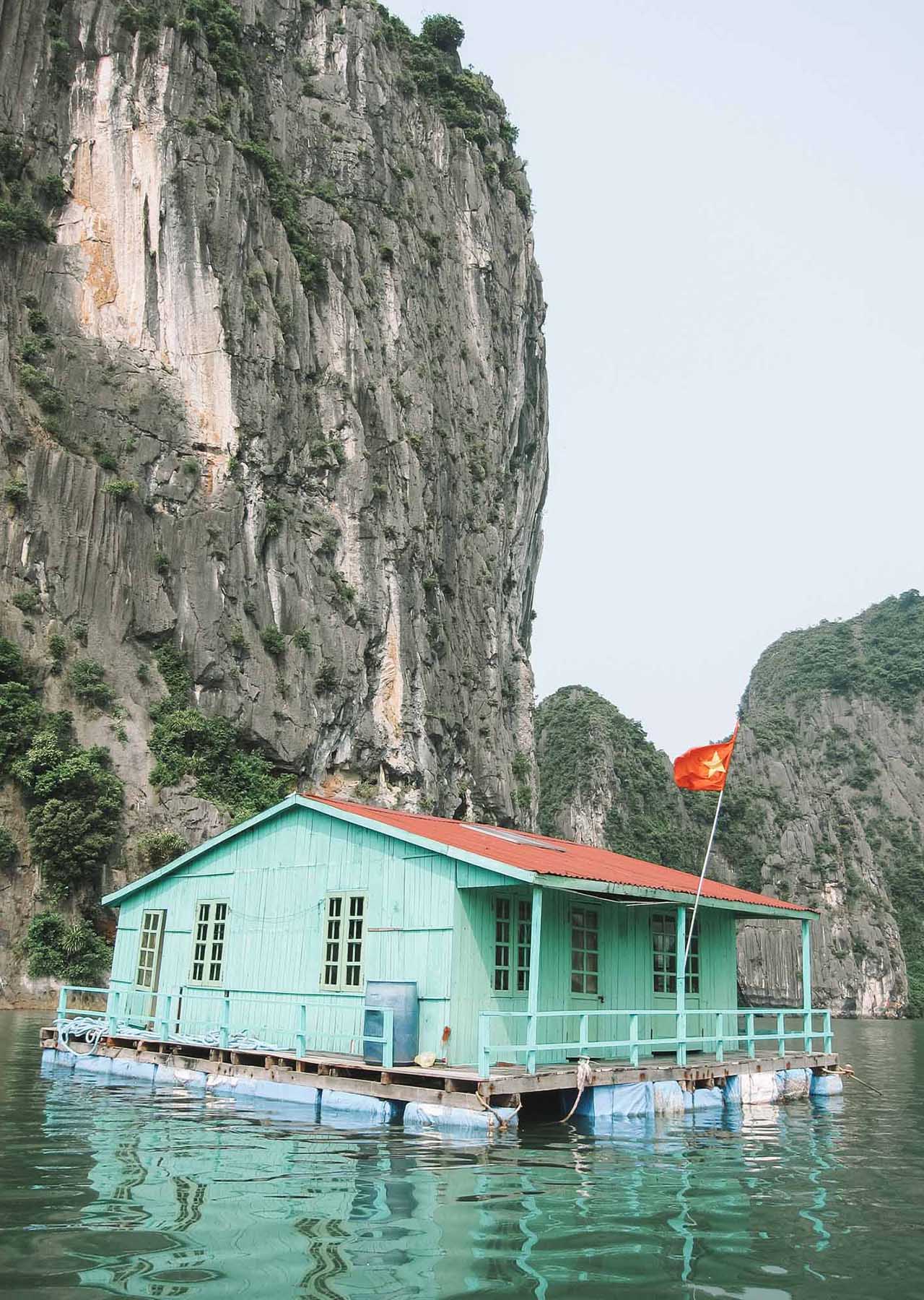 Lunch on the Boat
We had lunch as soon as we boarded! It was a full spread of fish, chicken, tofu, rice, etc. Our first day was full of activities! Our first stop was at a little floating village where a small group of people have lived for many generations.
Each house has it's own fish farm and is self-sustained so nobody ever leaves.
Even the little children take boats to their small one-room floating school! We got to visit one of the little floating huts and they had caught oysters, crabs, prawns and all sorts of other fish.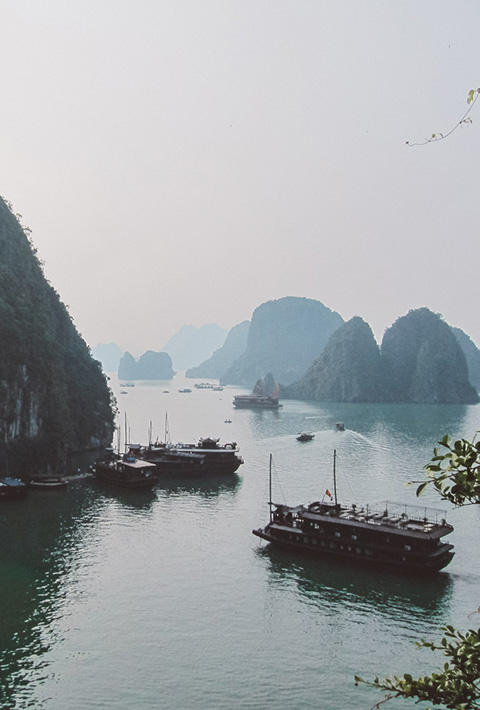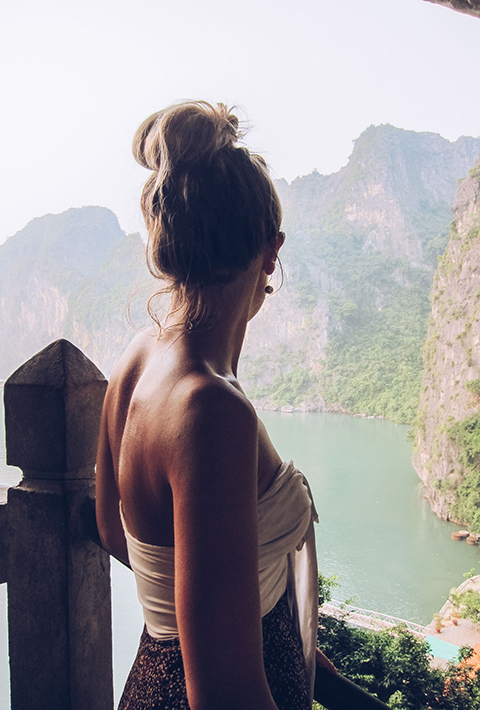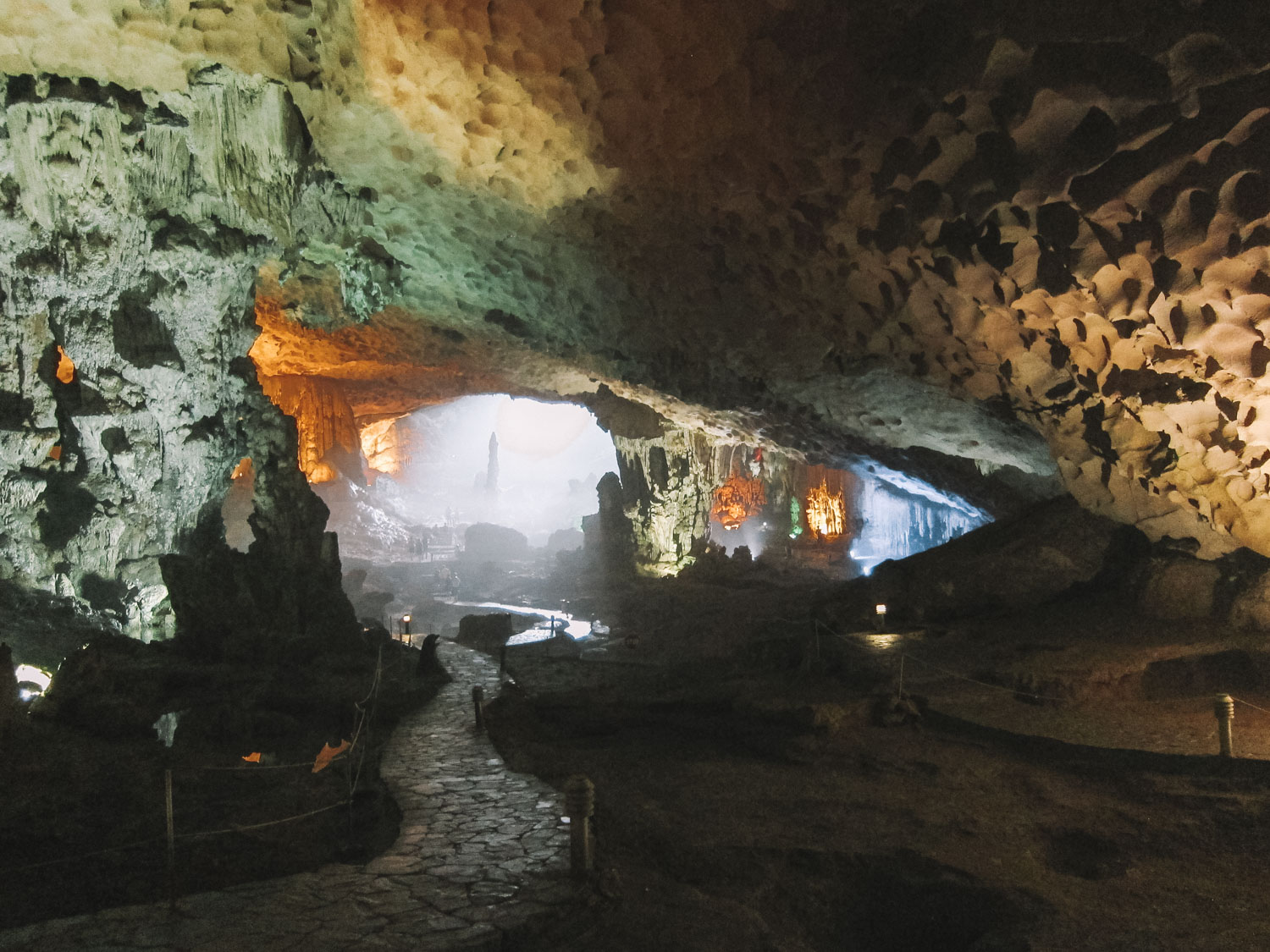 Sung Sot Grotto or "Amazing Grotto"
A Speed Boat Into "The Valley"
We then took a smaller Vietnamese "speed boat" to an area of islands referred to as "The Valley." It felt like I was in Jurassic Park or Avatar as we floated past dozens of gigantic, ancient, limestone islands.
We had to go through a natural cavelike tunnel to reach this incredible lagoon in the center of one of the islands.
After our island tour complete with a lovely tour guide, we went back to our Junk Boat and sailed further until we reached the Sung Sot Grotto or "Amazing Grotto."
I had no idea that these incredible caverns existed!
The one we visited is a World Heritage area and rightfully so… it was absolutely incredible! The caverns were cold and lit by soft lighting to showcase their beauty. When you came out the other side of the grotto you had a view from the top of the cliffside overlooking the whole bay.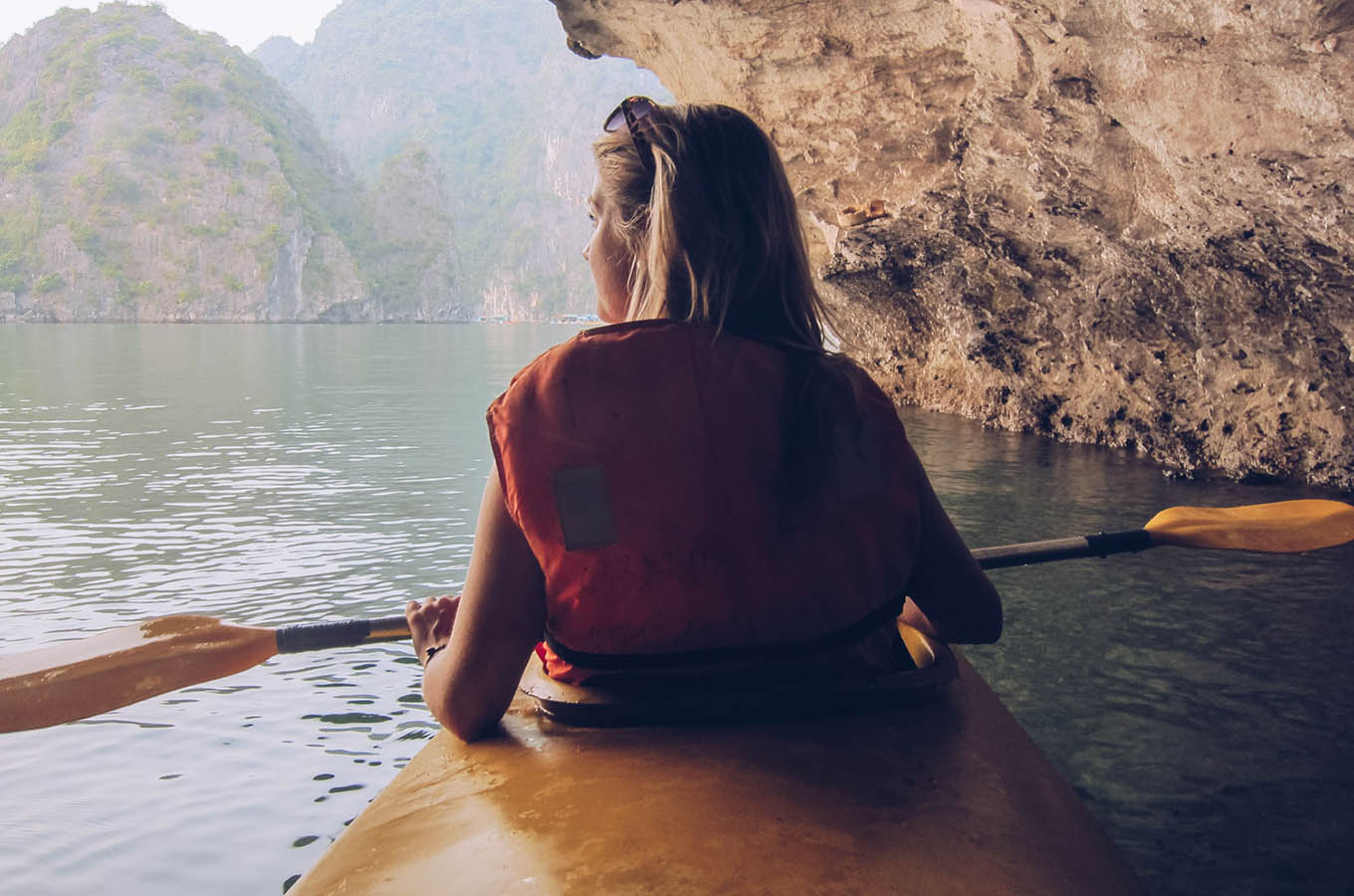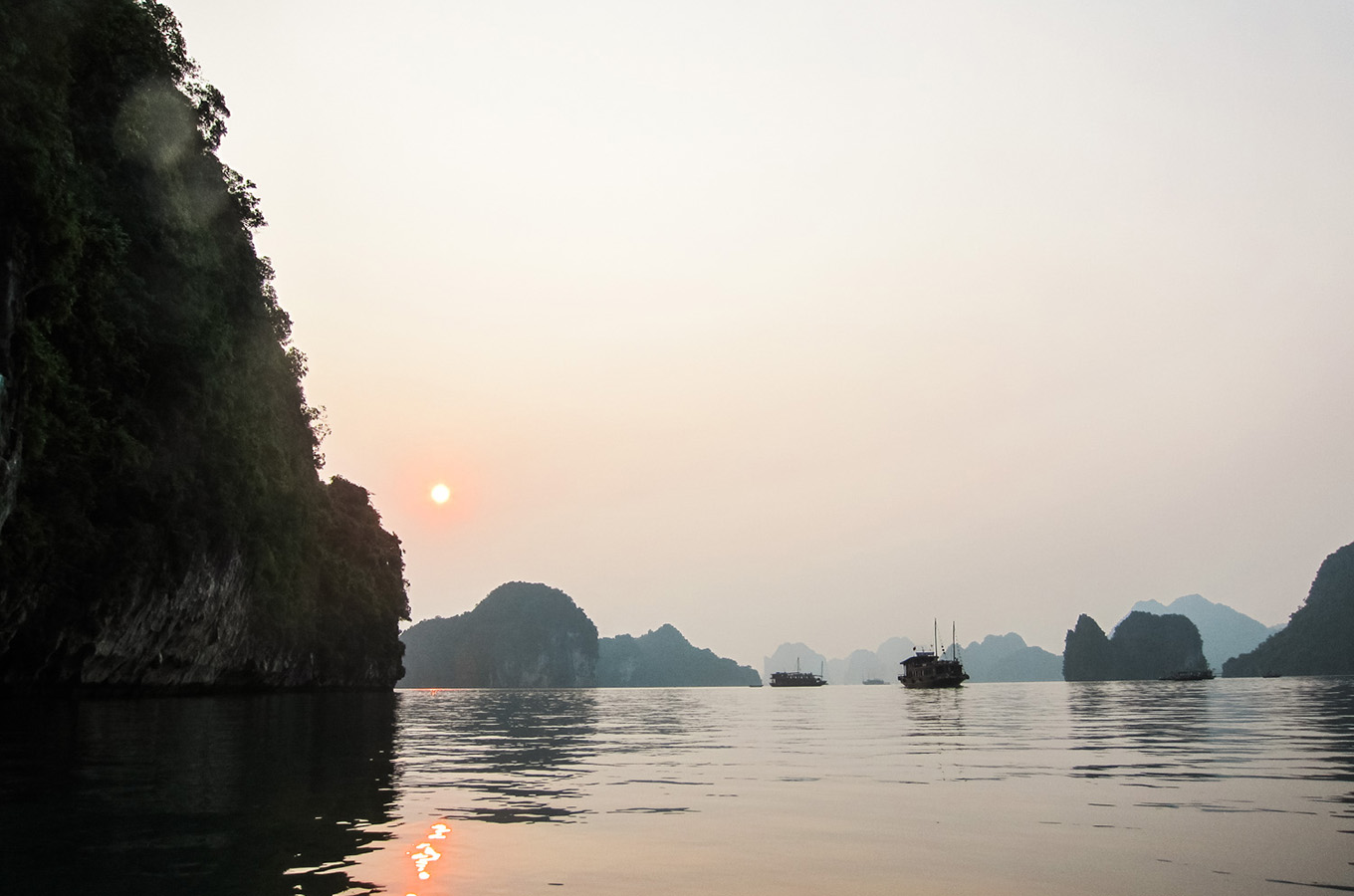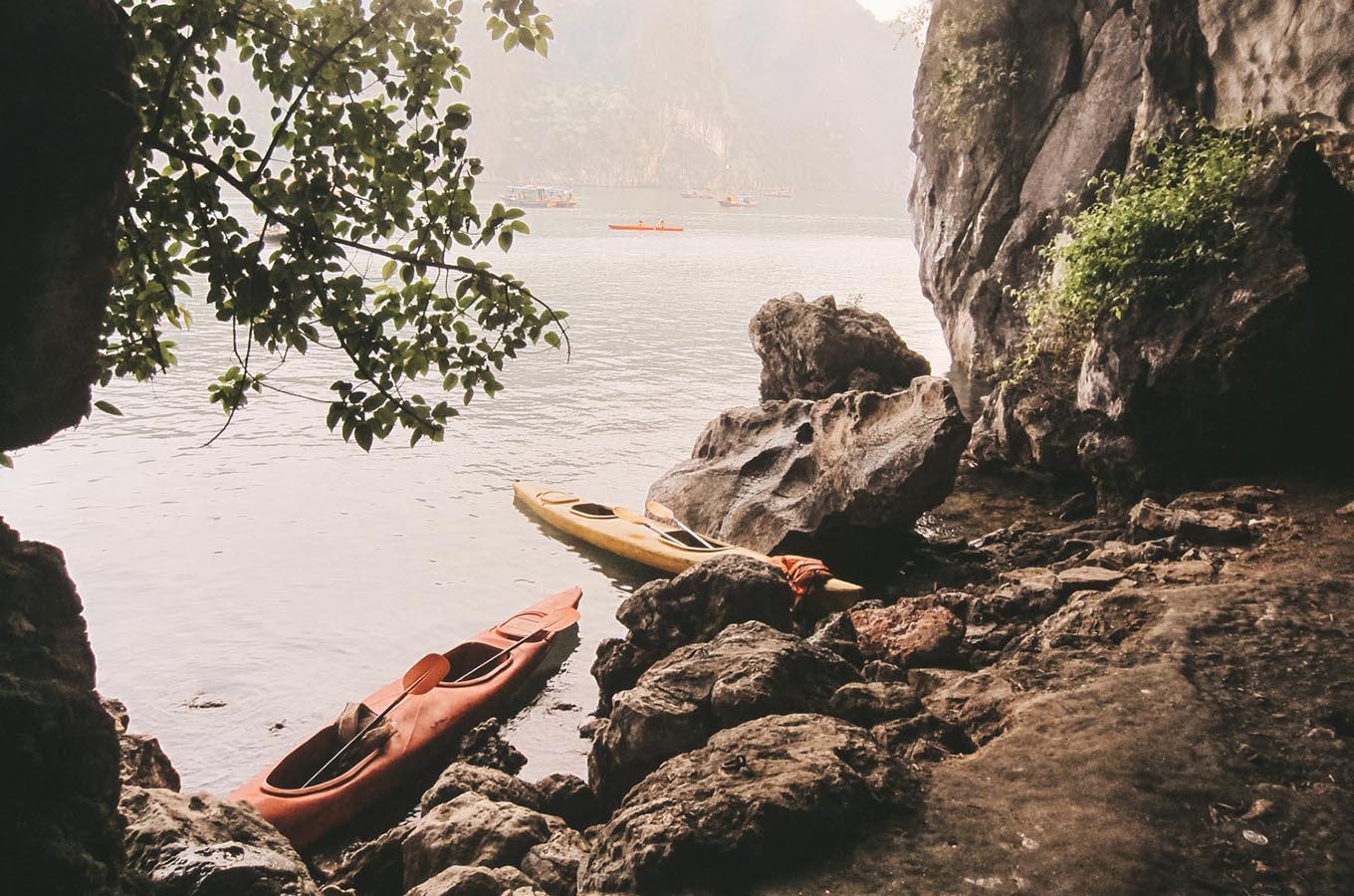 Going Kayaking
After the grotto, we had even more in store for us. Grace and I took out a kayak for about an hour and explored the little caves and wonders around the surrounding islands.
We explored the limestone caverns and "parked" our kayaks to take in the view looking out onto the bay.

Dinner at Sunset
Dinner was served just before sunset and, after such a long day, we rested and enjoyed the view of the bay lit up by the fellow Junk Boats.
We had our final thrill of the day by jumping off the second story of the boat into the ocean below!
At 9:30 pm we were given fishing poles to test our luck at squid fishing. It just so happens I'm a natural! I caught two in a row, while nobody else was able to catch any other squid! According to our super tour guide, catching a squid just before the new moon brings a month of good luck.


The Following Morning
We were up early the following morning for a hazy sunrise and a noodle breakfast and coffee.
When in Vietnam!
I took advantage of my last few hours onboard soaked up the sun on the roof deck and read until the boat got to shore. The view was still as magical as when I first boarded. I wasn't ready to leave!
We docked around noon and I bought some beautiful pearl earrings from street merchants. Lunch was arranged WAY too early but we did get free beer! It seemed like we tried to stuff twice as many people on our bus for the ride back to Hanoi as we had on the way to Halong Bay.
When we got back to Hanoi we were each dropped off at our respective hotels and I bid farewell to my new friend Grace. She will be moving to LA in January, so I'm excited to join forces in the big city!
I had an overnight train scheduled to take me up to Sapa at 9:40 pm so I had lots of time to kill. I was able to leave my bag at the hotel I had stayed at the night before last while I strolled the evening streets of the Old Quarter.
I was so exhausted, hadn't showered, and all my clothes were dirty, yet I had to board a ten-hour train to Sapa. I caught a taxi to the station and boarded the train around 9:30 pm.

More Information
Location: Ha Long Bay
Company: There are over 500 licensed junk boats in Ha Long Bay and tours typically begin and end in Hanoi. Shop for a tour company in Hanoi. Be sure to ask the right questions, and ask other travelers instead of travel agents to ensure you go with the right tour.
Price Range: $-$$$$
Helpful Tip: Your experience is likely to be similar no matter what tour you choose—whether it's budget, mid-range, or luxury. But, the price you end up paying is a good indicator to the quality of the experience you'll have.