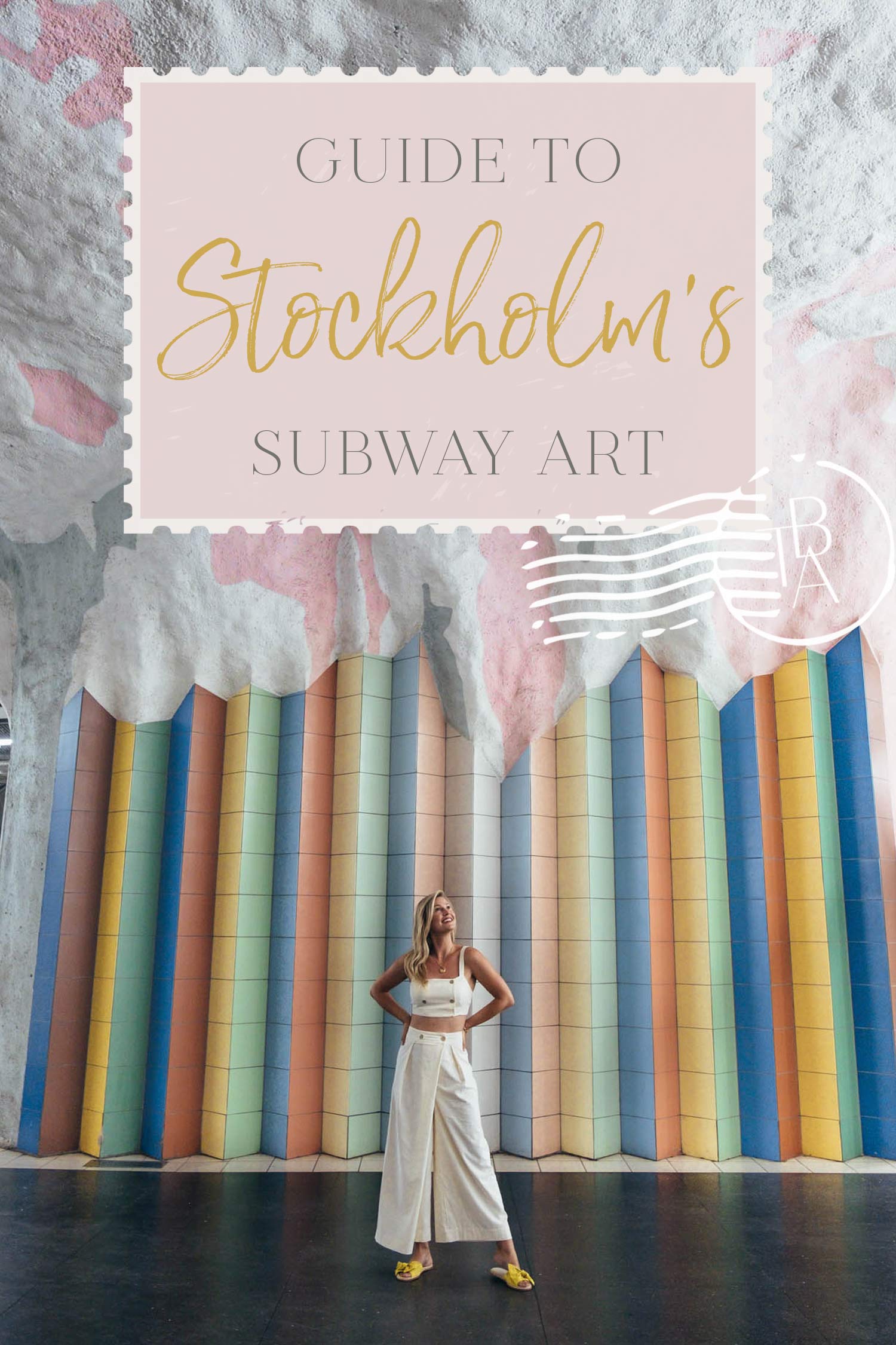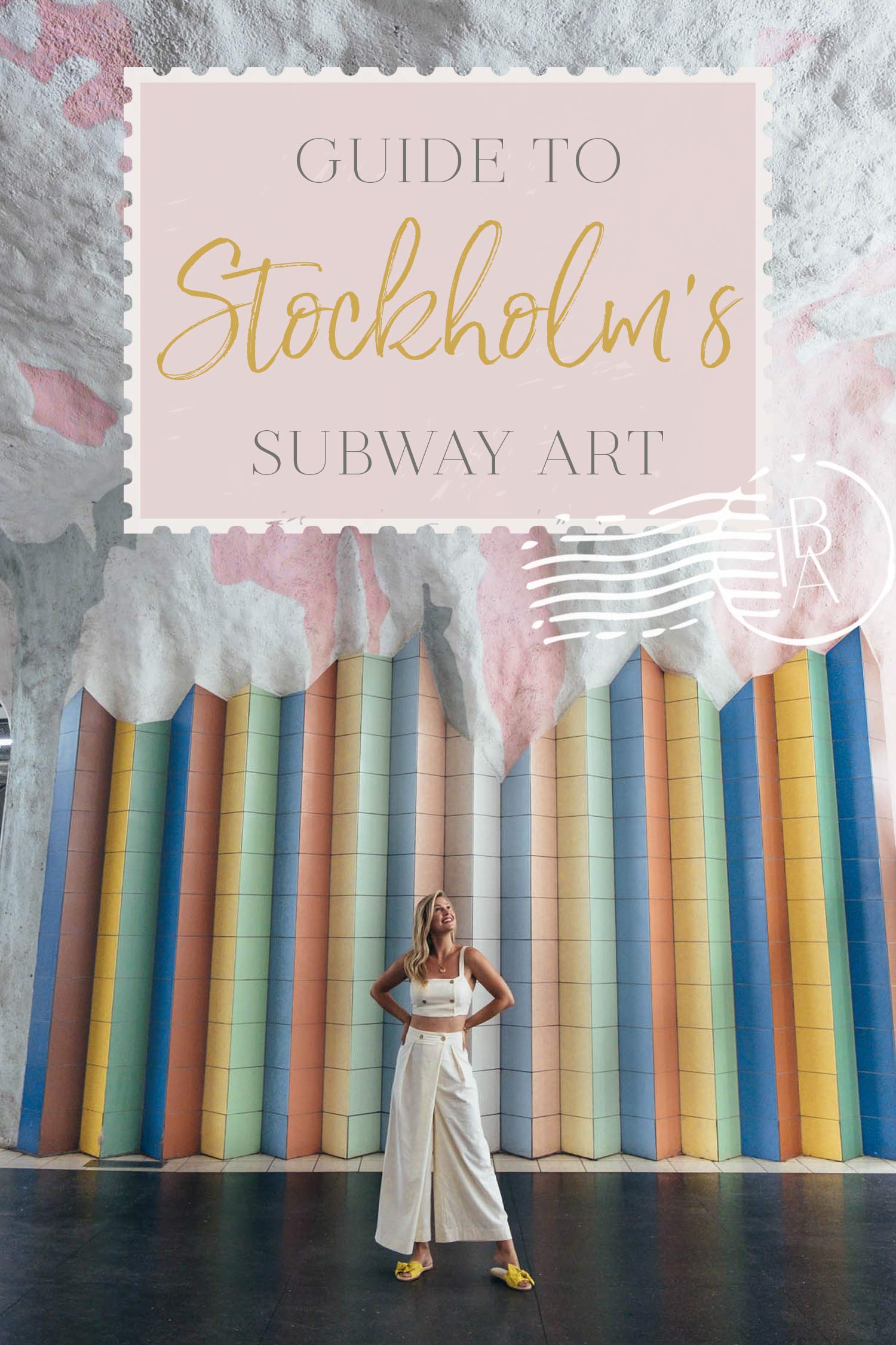 With a history of over 750 years, Stockholm is a fascinating European destination. It's restaurants whip up inventive dishes, there are beautiful parks to explore, and the city has an incredible art scene – in the subway.
It's easy to spend an entire week exploring the city's unique urban gallery with more than 90 decorated subway stations. I've narrowed it down to nine of my favorites that showcase some of the best art there is to see.
Here's my guide to Stockholm's subway art!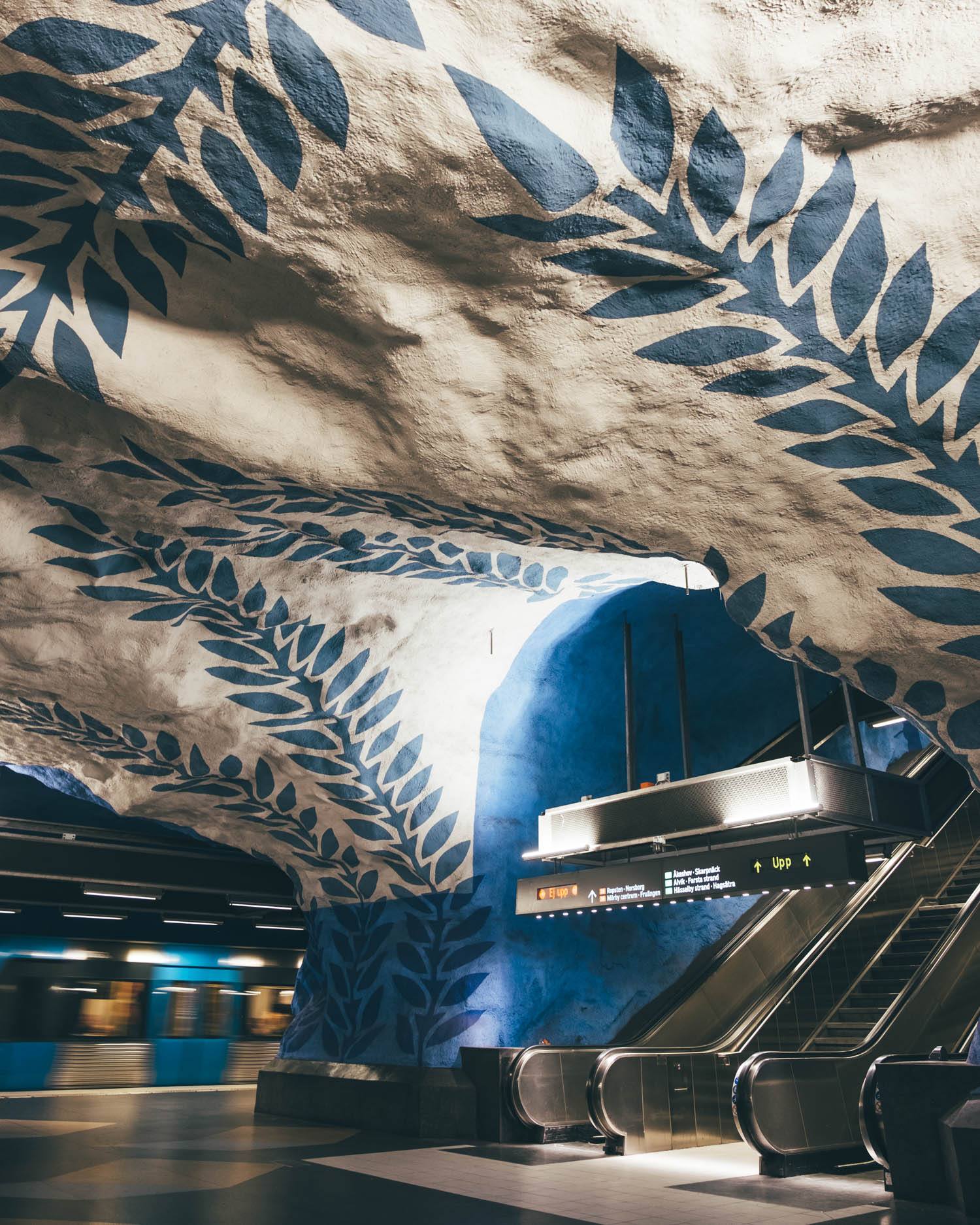 T-Centralen Station
History
Stockholm's subway art is the world's longest art exhibit. Stretching over 110 kilometers, 90 out of the 100 stations are decorated with colorful pieces of art.
It all started in the 1950s when the city decided to make art more accessible to its citizens and beautify urban areas. Since then, more than 150 Swedish artists have contributed pieces to Stockholm's stations.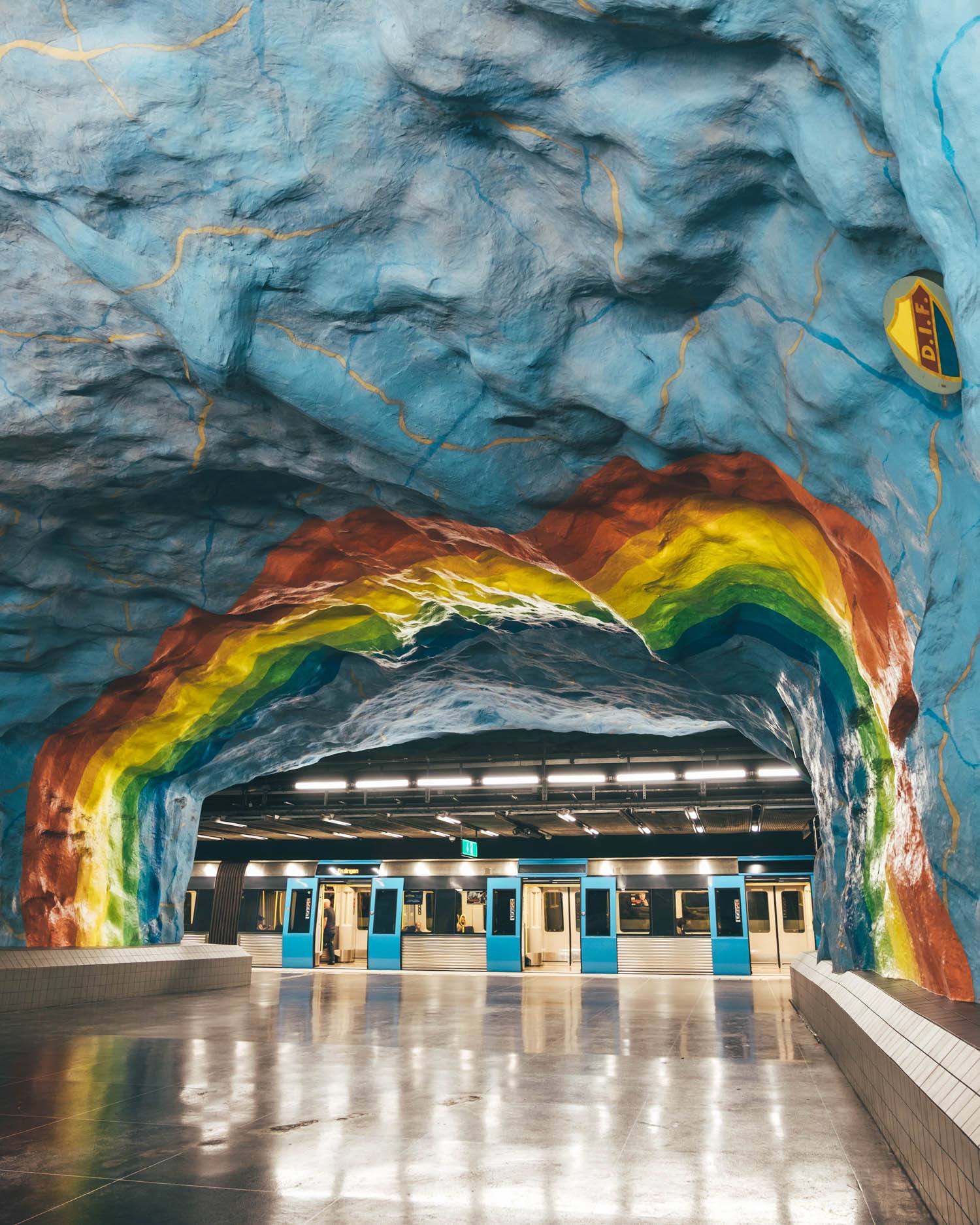 Stadion Station
Tips for Visiting Stockholm's Subway Art
Tickets: If you're going to be using the subway frequently during your time in Stockholm, get an SL Access card (SEK 20 / $2) and top it up with unlimited travel for 75 minutes, 24-hours or 72-hours.
HELPFUL TIP: If you are only going to the subway to take photos, you can be strategic and get a 75-minute ticket for only SEK 44 / $5. It's valid for unlimited travel on all public transportation, so you can switch lines and hop around to each station.
Best Time to Go: The best time to go on a self-guided tour of Stockholm's subway art is during the week around 12 pm. You'll miss rush hour, and you'll have an easier time getting a photo without anyone else around. If you're busy during the day, you can also try in the evenings. The stations are open until 12:30 am every day.
Photography: It's easy to take photos of Stockholm's subway art with any camera or smartphone. But if you want to get the best results, I recommend bringing along a tripod because you'll need to use a slow shutter speed (there's no natural light down there!). Check out my photography gear here!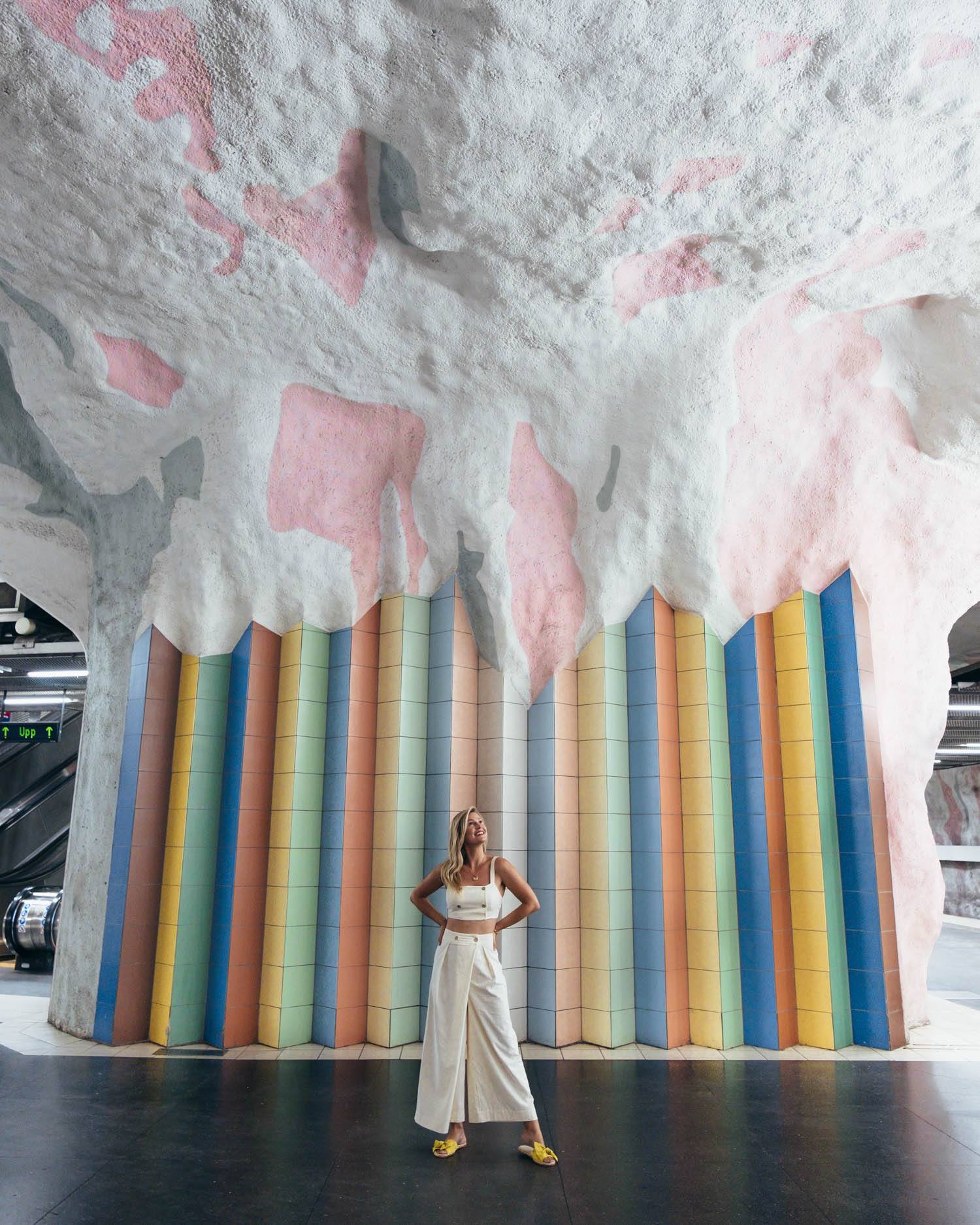 Mörby Centrum
Stockholm Subway Art Itinerary
T-Centralen: Opened in 1957, the T-Centralen become the first station in Stockholm to feature artwork. Designed by local artist, Per Olof Ultvedt, it features beautiful blue vines climbing up the walls and pays homage to the workers who built the subway.
Stadion: Located near the home of Stockholm's annual Pride festival, Stadion is decorated with a vivid and colorful rainbow. It became the first of the city's "cave" stations and is carved straight out of the bedrock.
Tekniska Hogskolan: Created by Lennart Mork, the station is inspired by the nearby Royal Institute of Technology. It's has a dark, moody undertone and features interesting elements from science like a giant glass polyhedron.
Universitetet Station: The Universitet Station is the ultimate subway stop for travelers. Its main feature is a massive tile panel detailing the travels of Carl Linnaeus. A famous Swede who is considered the father of modern taxonomy of organisms.
Thorildsplan Station: Ever wanted to be a character in a Super Mario Nintendo game? Head over to the Thorildsplan Station. Local artist Lars Arrhenius used tiles to create 8-bit video game art. Keep an eye out for Space Invaders, Pacman and more!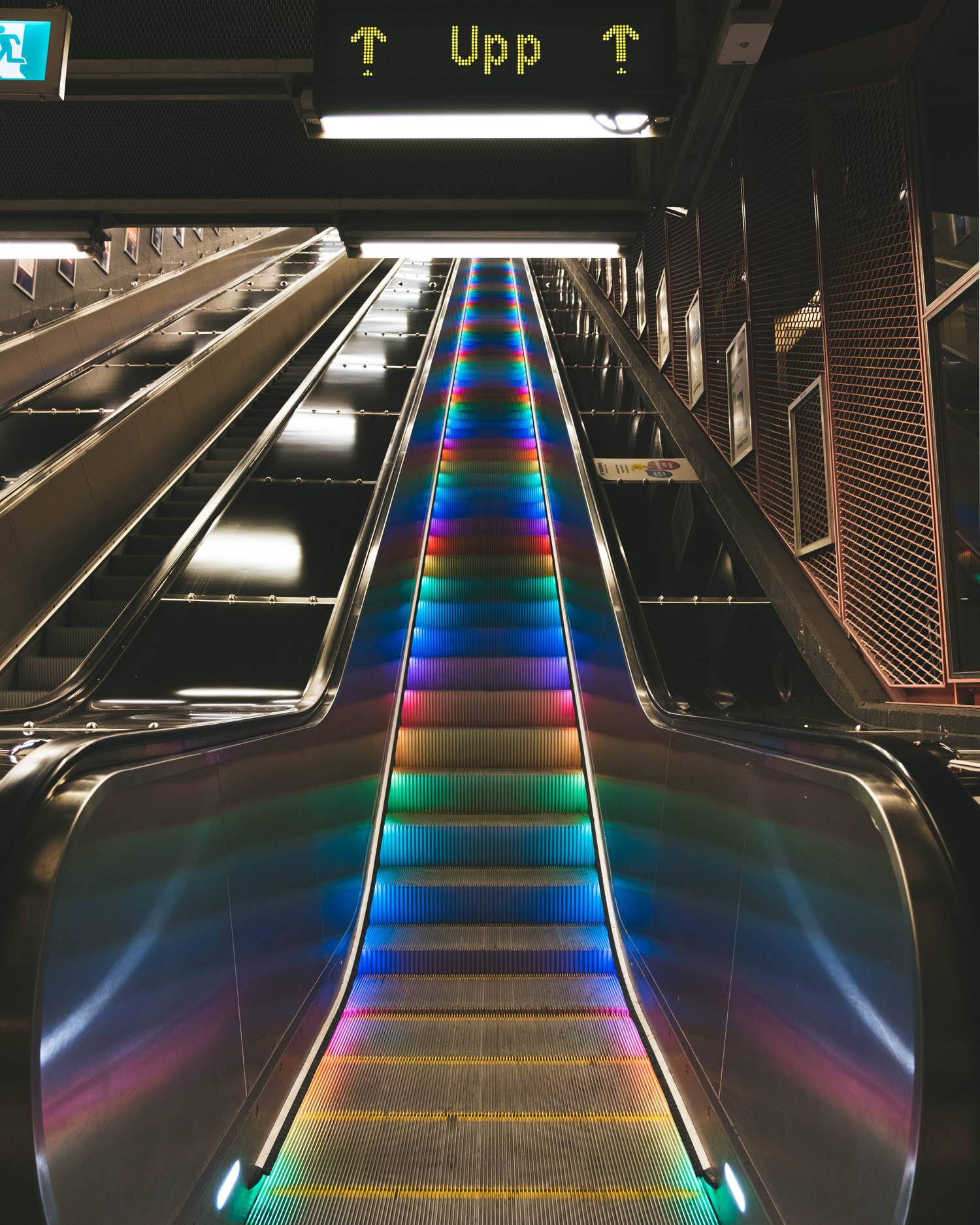 Hallonbergen Station
Solna Centrum: (Blue Line) Created in 1975, the Solna Centrum station features a bright red sun setting behind a lush green Swedish forest. It features hundreds of free-handed drawings depicting political issues like deforestation, global warming, and urbanization.
Hallonbergen: The Hallonbergen station is one of the most whimsical subways in Stockholm. Local artists Elis Eriksson and Gosta Wallmark decorated the subway with drawings from the childhood. There's also a rainbow escalator – making it one of the most Instagrammable spots in the city!
Radhuset: Located below the city's Court House, the artist wanted Radhuset to look like an underground grotto. You'll find intricate details like a medieval market, a plinth of a chimney and metal shoes on the ceiling. There are lots of exciting things to see, so give yourself time to discover some hidden gems before leaving the station.
Mörby Centrum: As you walk into Mörby Centrum, you will see with rather dull looking walls. While the station doesn't seem impressive at first glance, it's all an optical illusion. Head to the center of the boarding platform, and the walls shift colors, depicting a pastel geometric rainbow (complete with cotton candy colored clouds).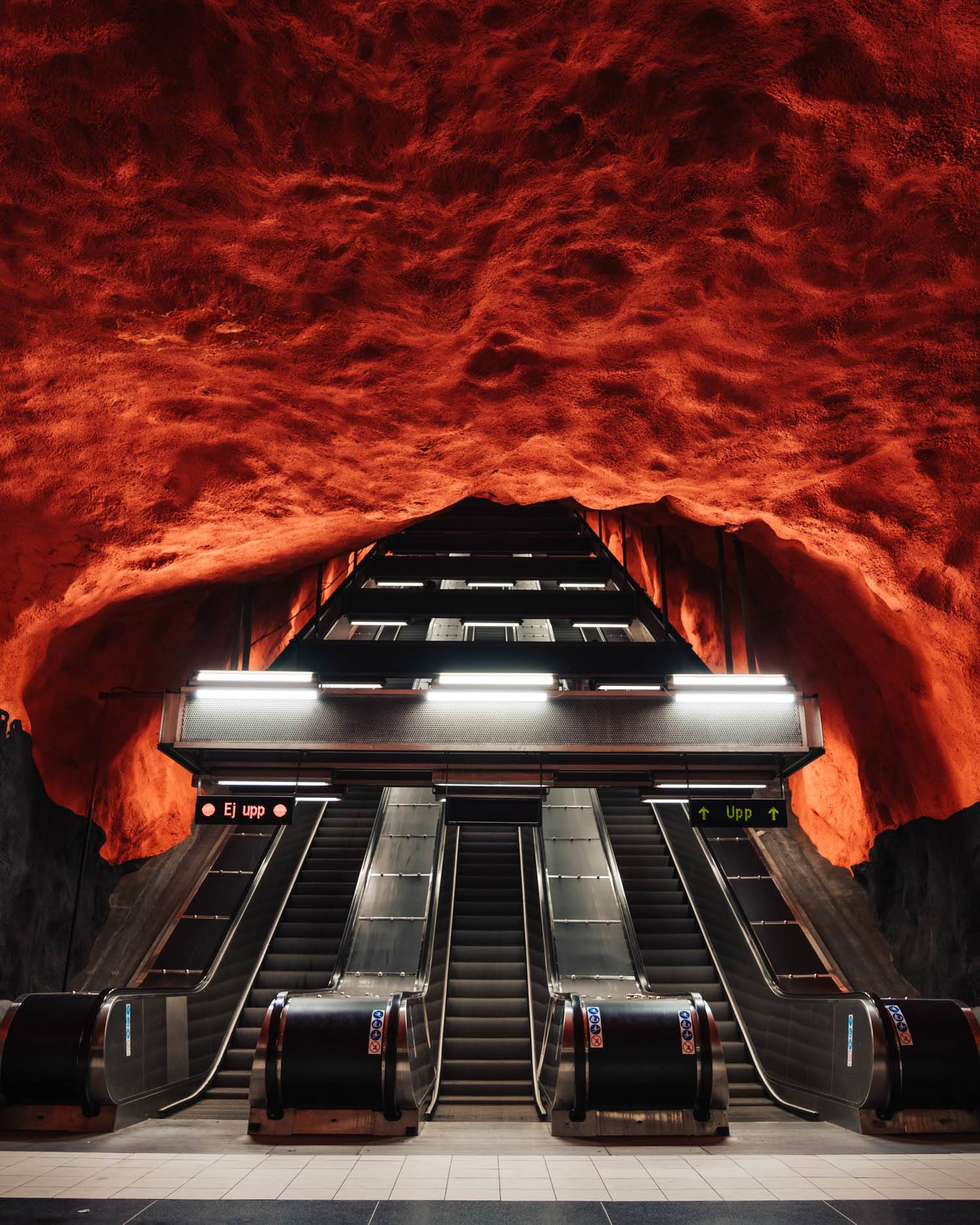 Solna Centrum Station
Overall
Whether you're spending a day, a week or a month in the city – you need to visit Stockholm's subway art. It's an incredible way to explore the city and one of the best things you can do while in Sweden!

Do you have any tips for visiting Stokholm's subway art? Let me know in the comments below!