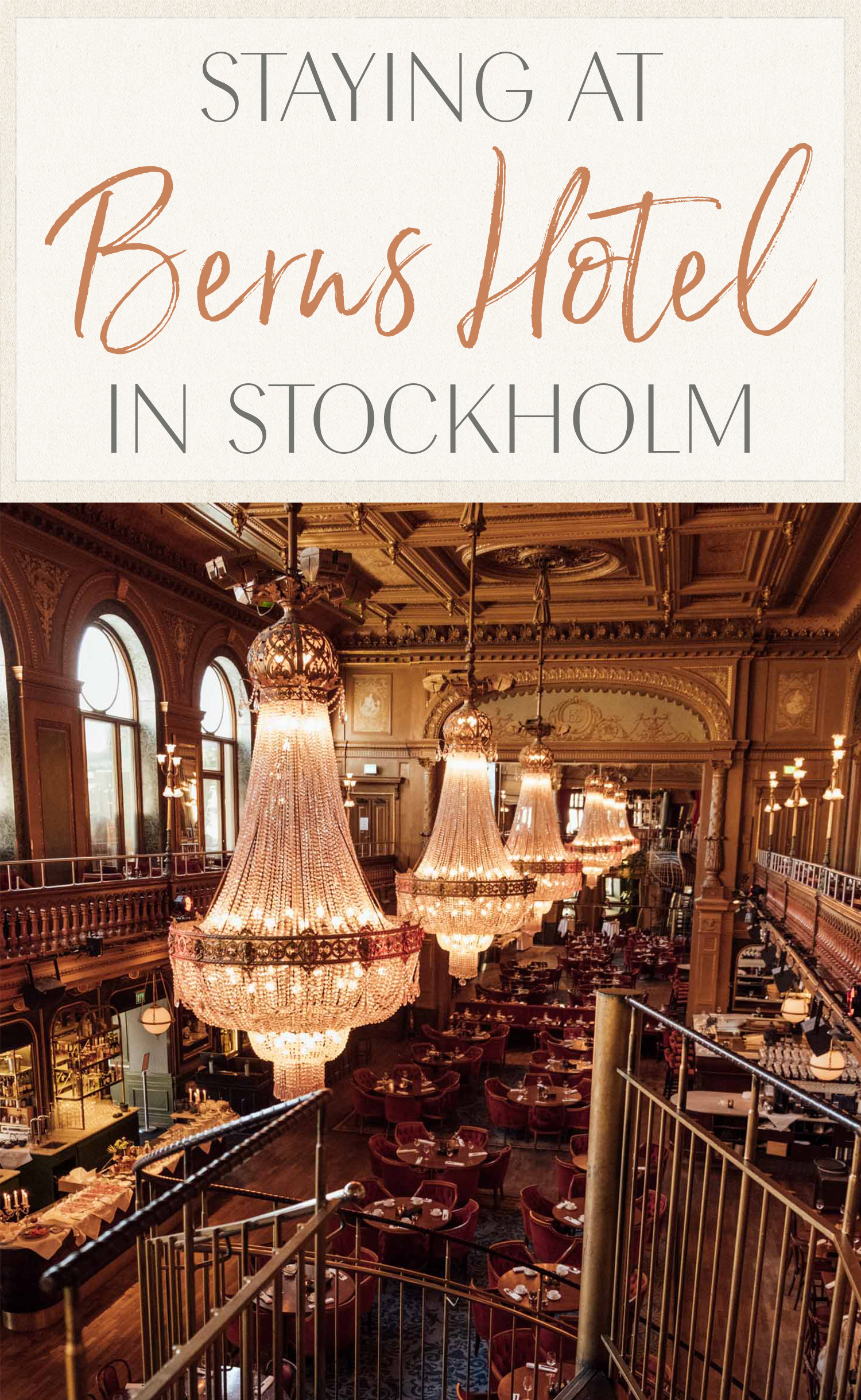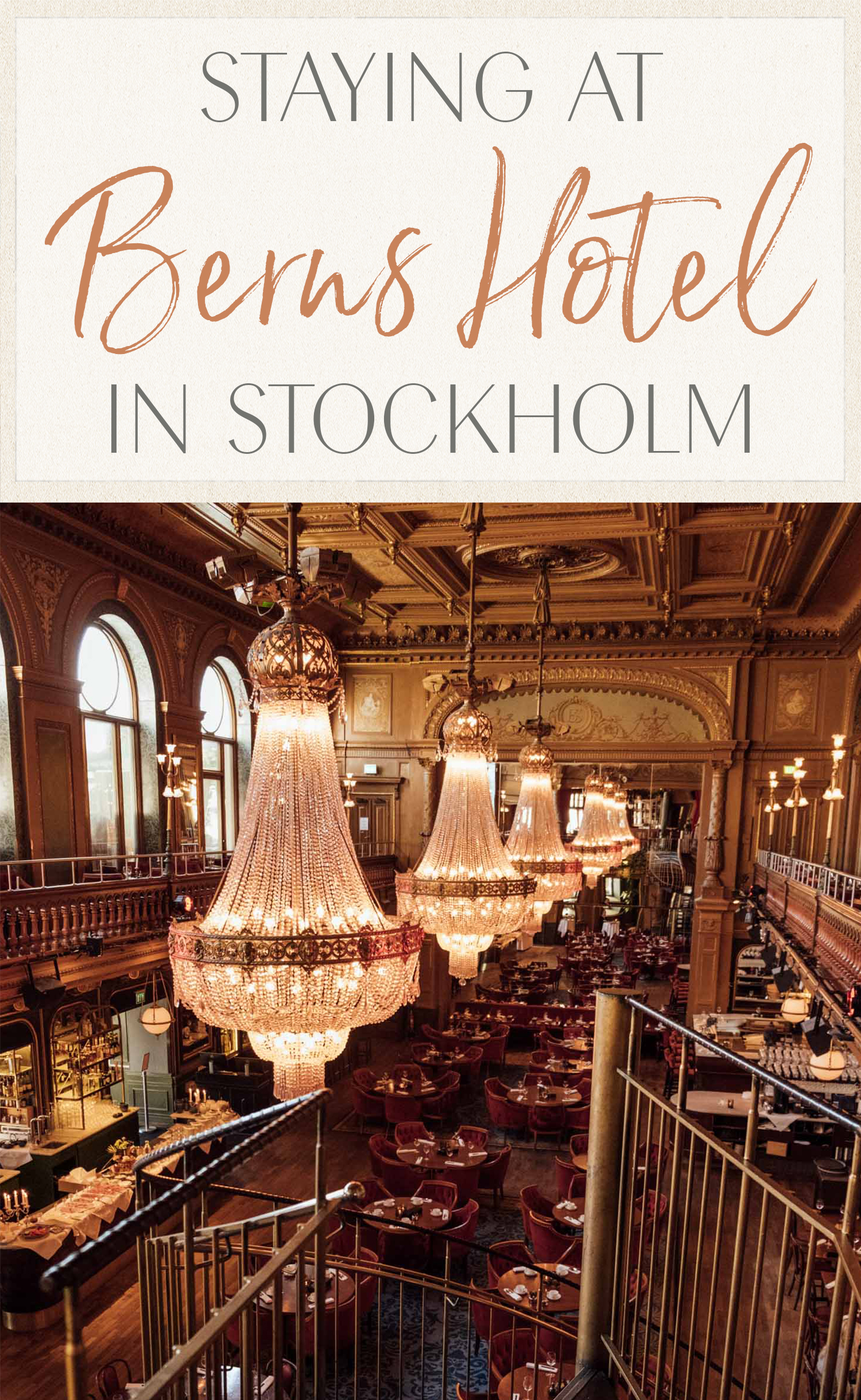 Stockholm is a big city but has such a unique charm. Comprised of colorful buildings surrounded by the sea, world-class restaurants, and designers, it is unlike anything else in Europe. The capital city has peacefulness about it, and incredible Scandinavian history and culture.
With countless things to do, places to eat, and hotels to stay at, Stockholm is an incredible city to explore. During my last visit to Stockholm, I stayed at the Berns Hotel and cannot recommend it enough!
Here's my experience of staying at the Berns Hotel in Stockholm!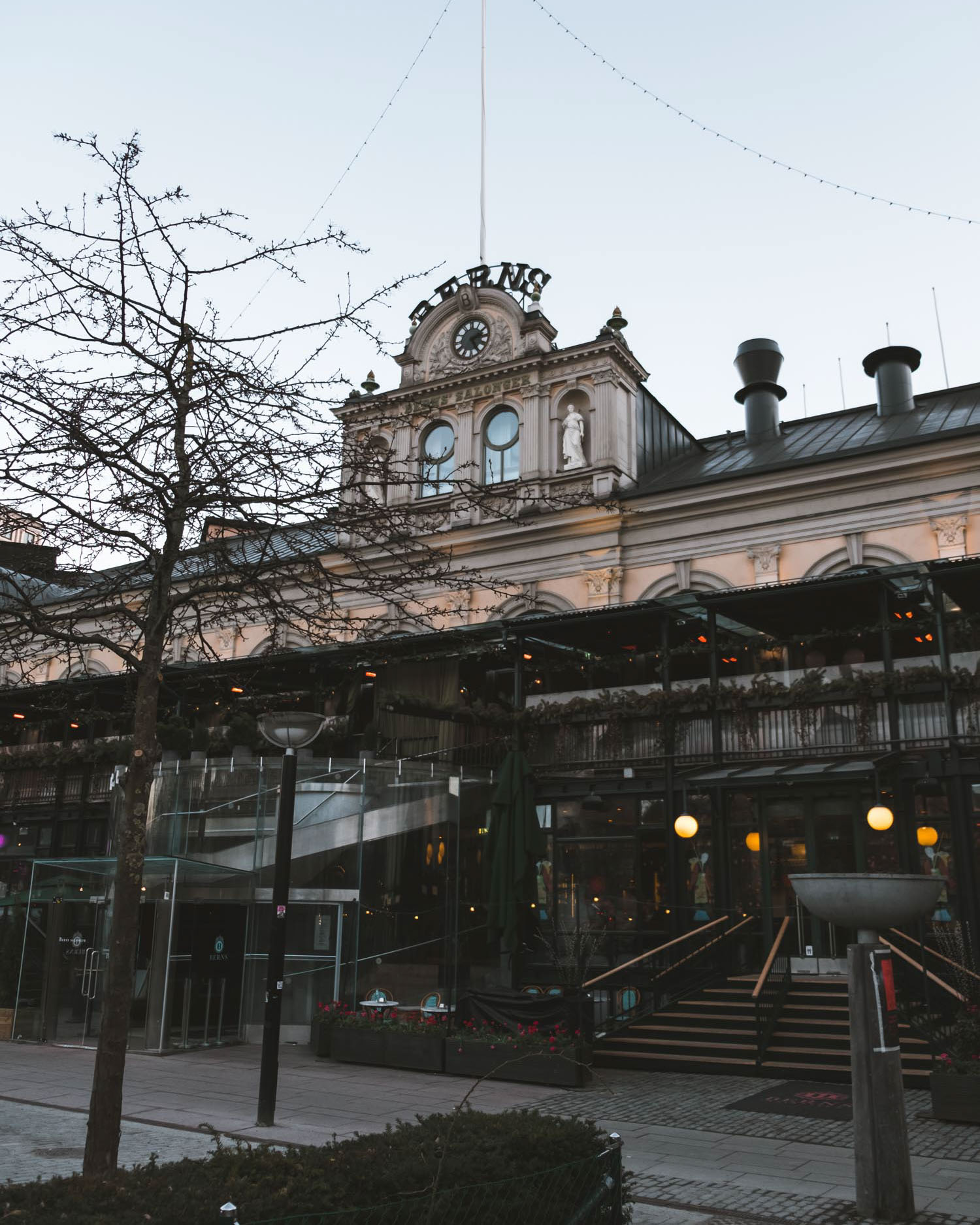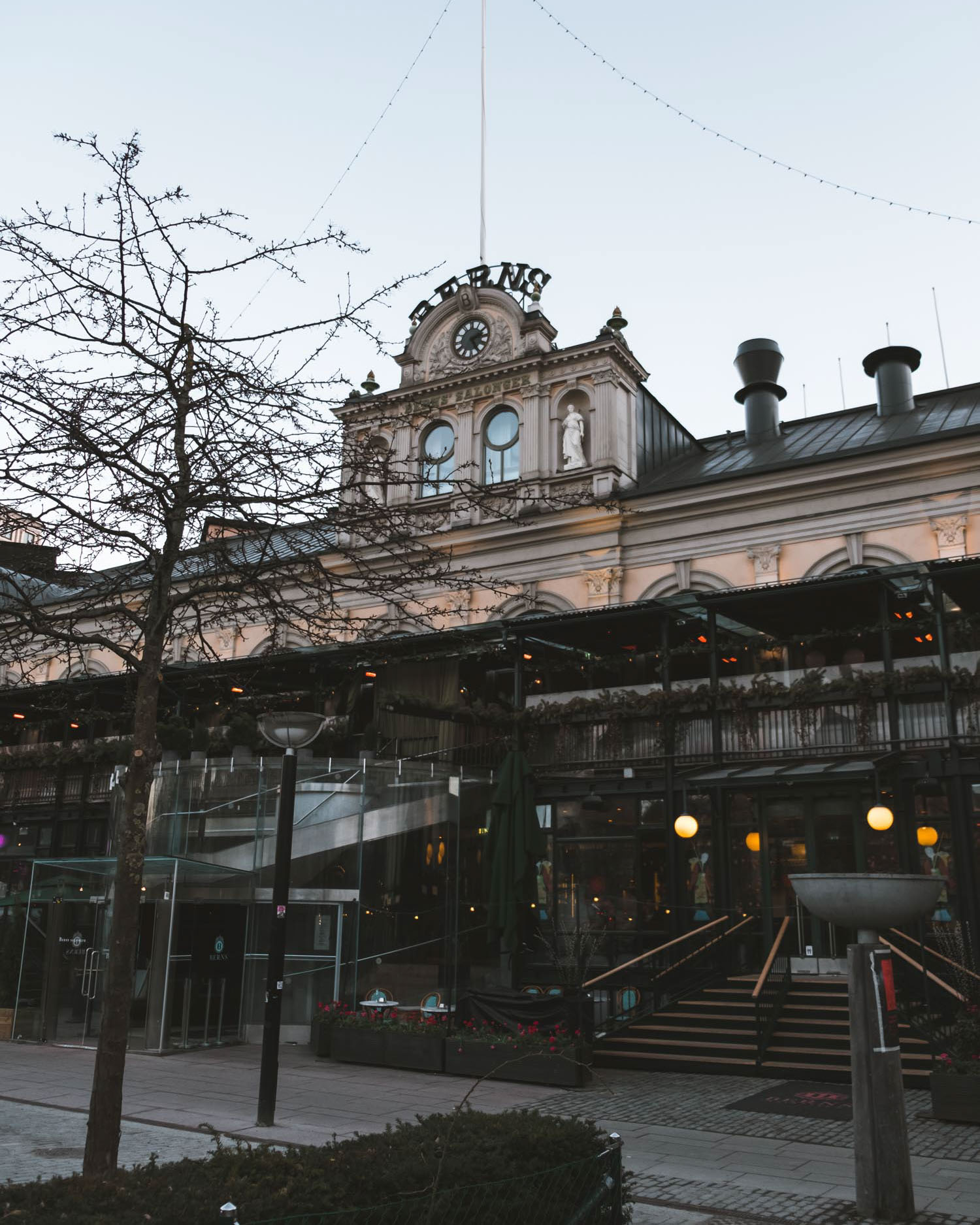 Berns Hotel
Opening its doors in 1989, the Berns Hotel architects were inspired by large cities like as Milan and New York. When the hotel was initially built 30 years ago, it only housed 65 rooms.
Over the years it has attracted the attention of famous international travelers and eventually expanded to the 82 rooms that there are today.
One of my favorite aspects of the hotel is its attention to sustainability. They have chosen to partner up with international eco-label Green Key and must meet specific sustainability standards to be considered a partner.
Overall it's an eat, sleep, party kind of hotel. There are two nightclubs, two restaurants, and 4 bars (including a VIP-only bar) on the property, so people definitely come here to have a good time.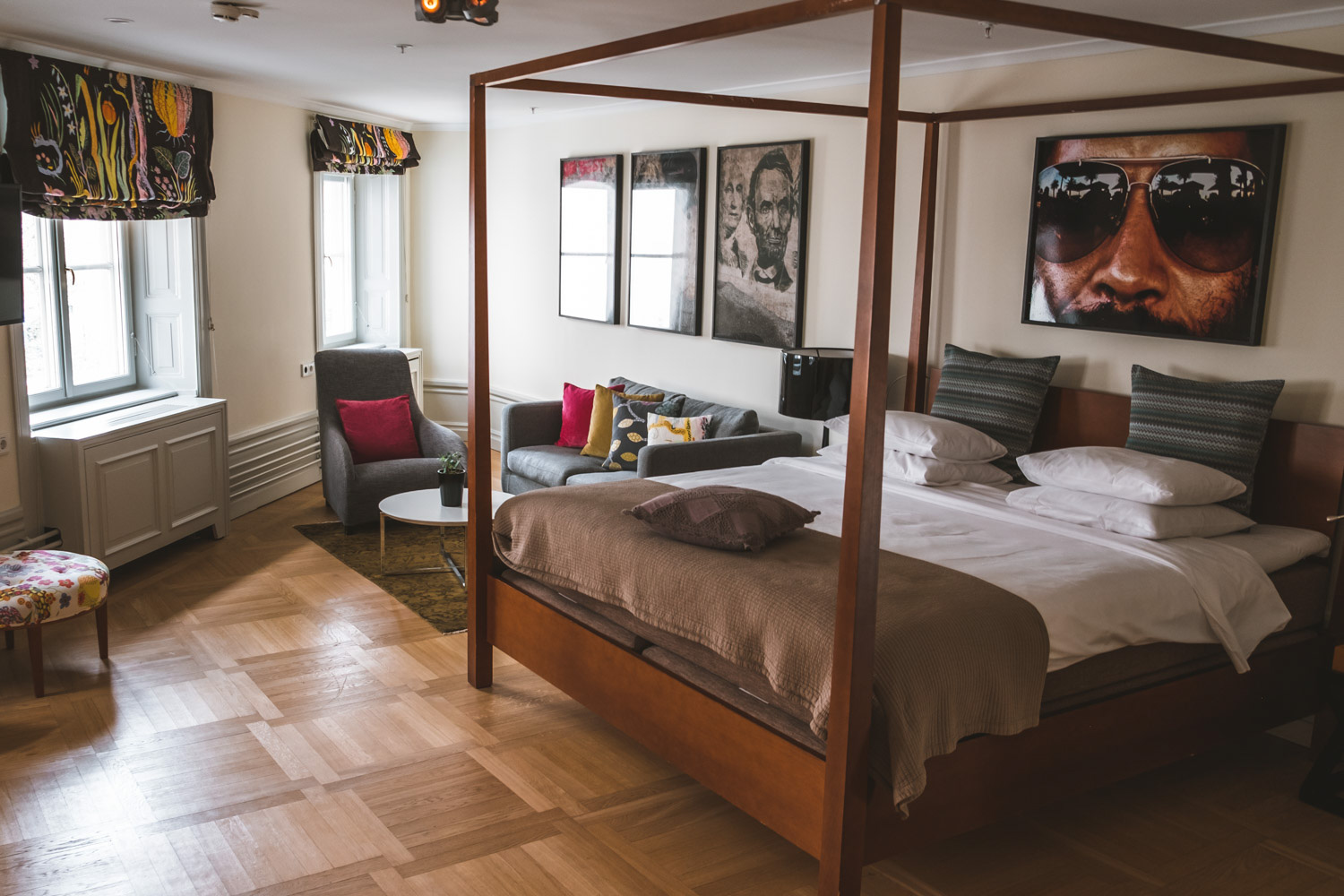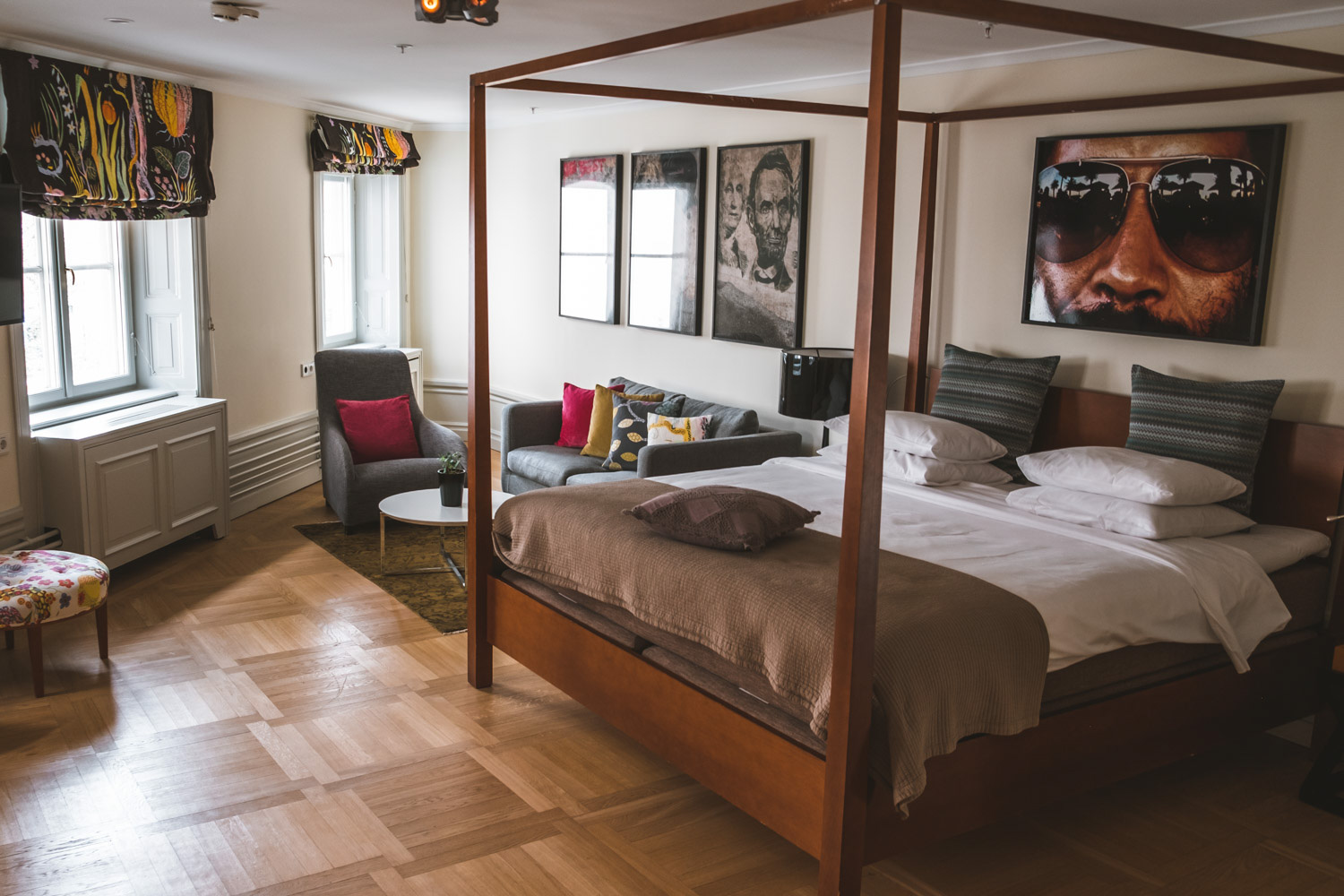 The Rooms at Berns Hotel
As I mentioned, there are now 82 boutique suites total, all very eclectic. You have quite a few options when choosing the kind of room you want, as there are 8 total. They include:
Standard Single
Standard Double
Superior
Deluxe
Deluxe Balcony
Suite
Robert Berns Suite
Clock Suite
All the rooms include modern touches, free WiFi, a minibar, and a very comfy bed. If you want the VIP experience, you'll want to stay in the Robert Berns Suite or the Clock Suite.
I stayed in the Robert Berns Suite (which is more like an apartment). Celebrities like Lady Gaga, Beyonce, and more have stayed here!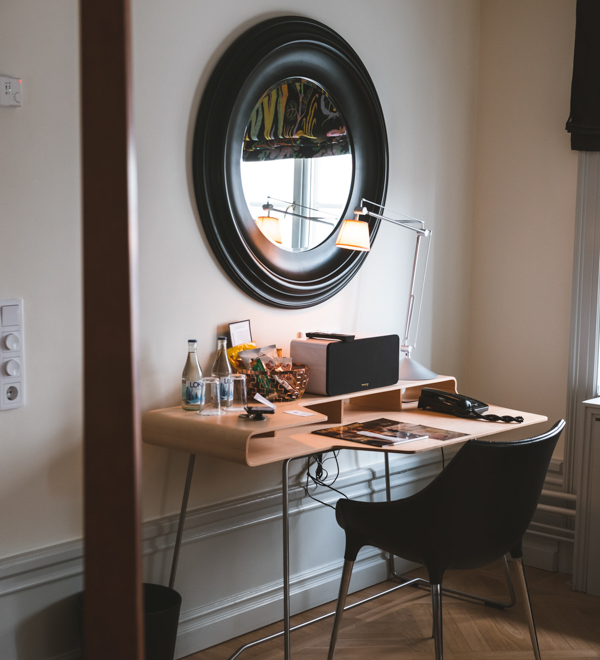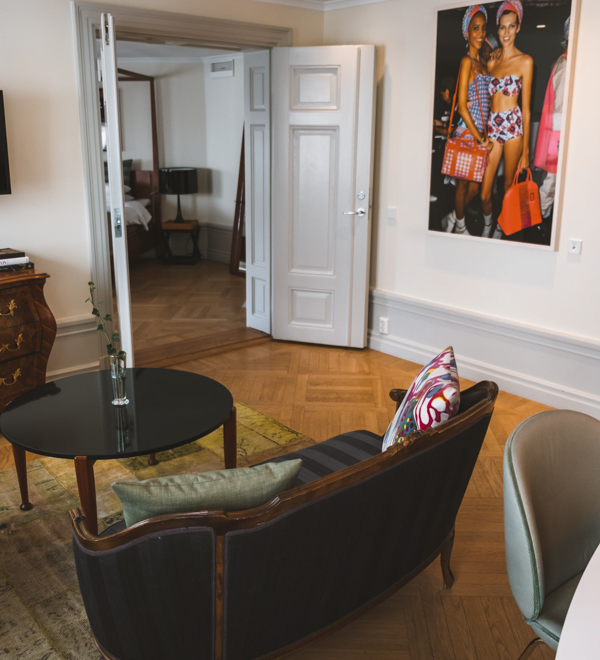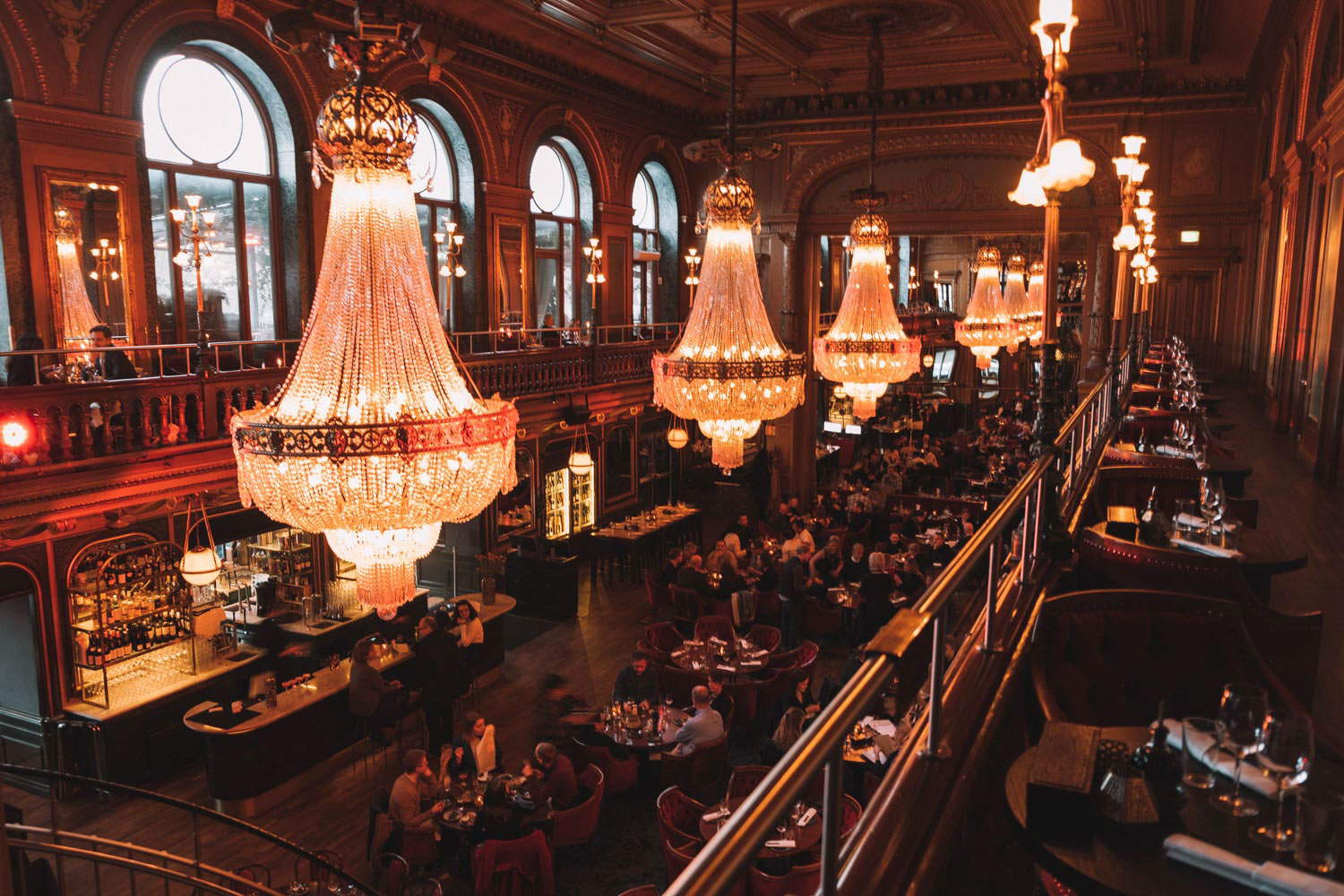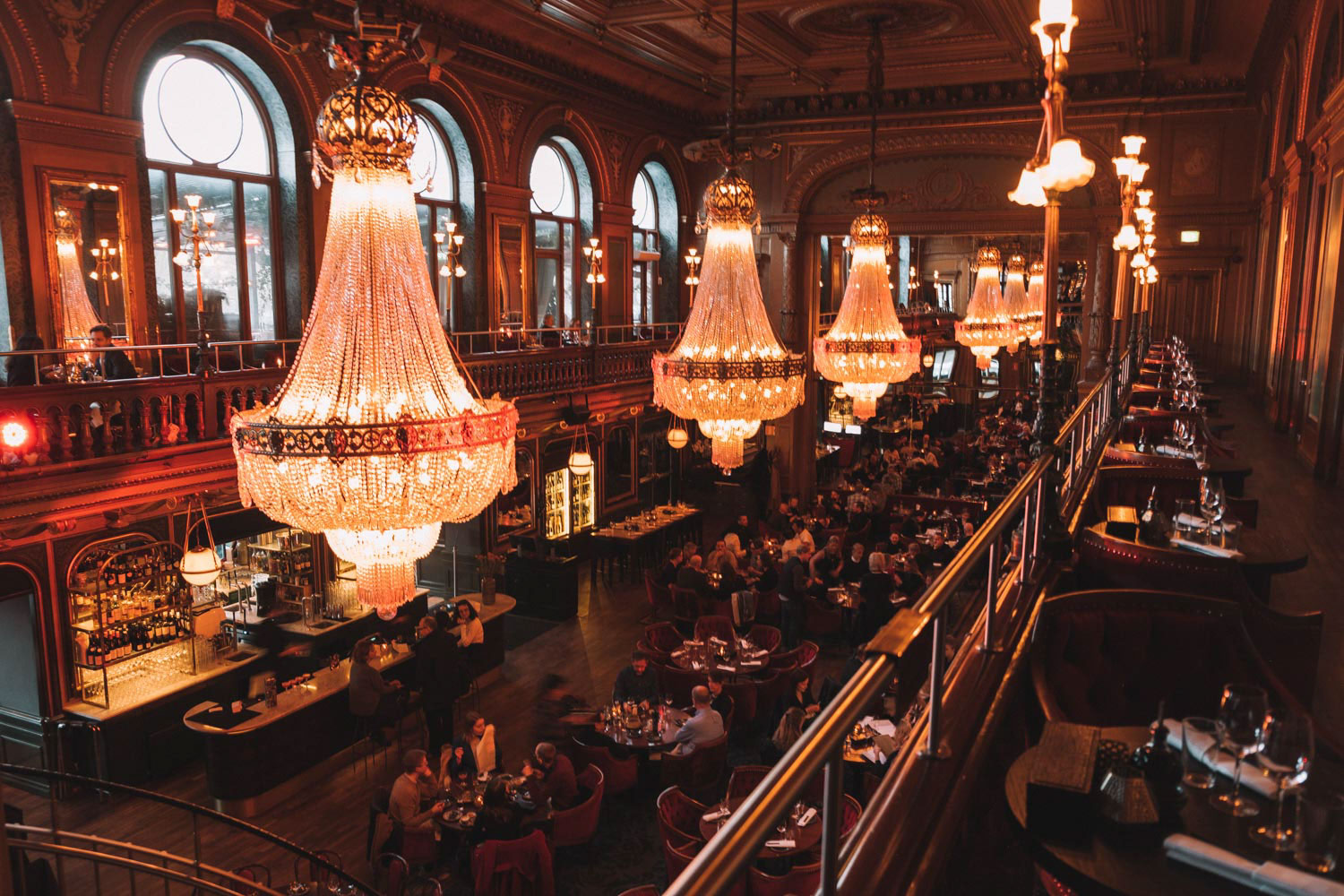 Food & Drink
At Berns, you can sip on your morning coffee under chandeliers, drink cocktails in the Mirror Bar, and enjoy brunch while living like royalty in red velvet armchairs. There are two restaurants for you to enjoy.
At Berns Asiatiska, you can enjoy breakfast, lunch, and dinner. It was the first Chinese restaurant in Sweden, which opened in 1944. The restaurant is extremely popular with locals and tourists alike—aside from the great food, the restaurant itself is beautiful, finished with chandeliers.
The second food option, though not located at the hotel, is right next door. Calle P consists of a dining room, bar, and outdoor seating area where you can enjoy menu items like duck, sea bass, pork, and more.
If you want a cocktail, Bar 606 is one of Stockholm's VIP spots, and also a stunning, rooftop spot. It is only open during the summer months when the weather is warmer.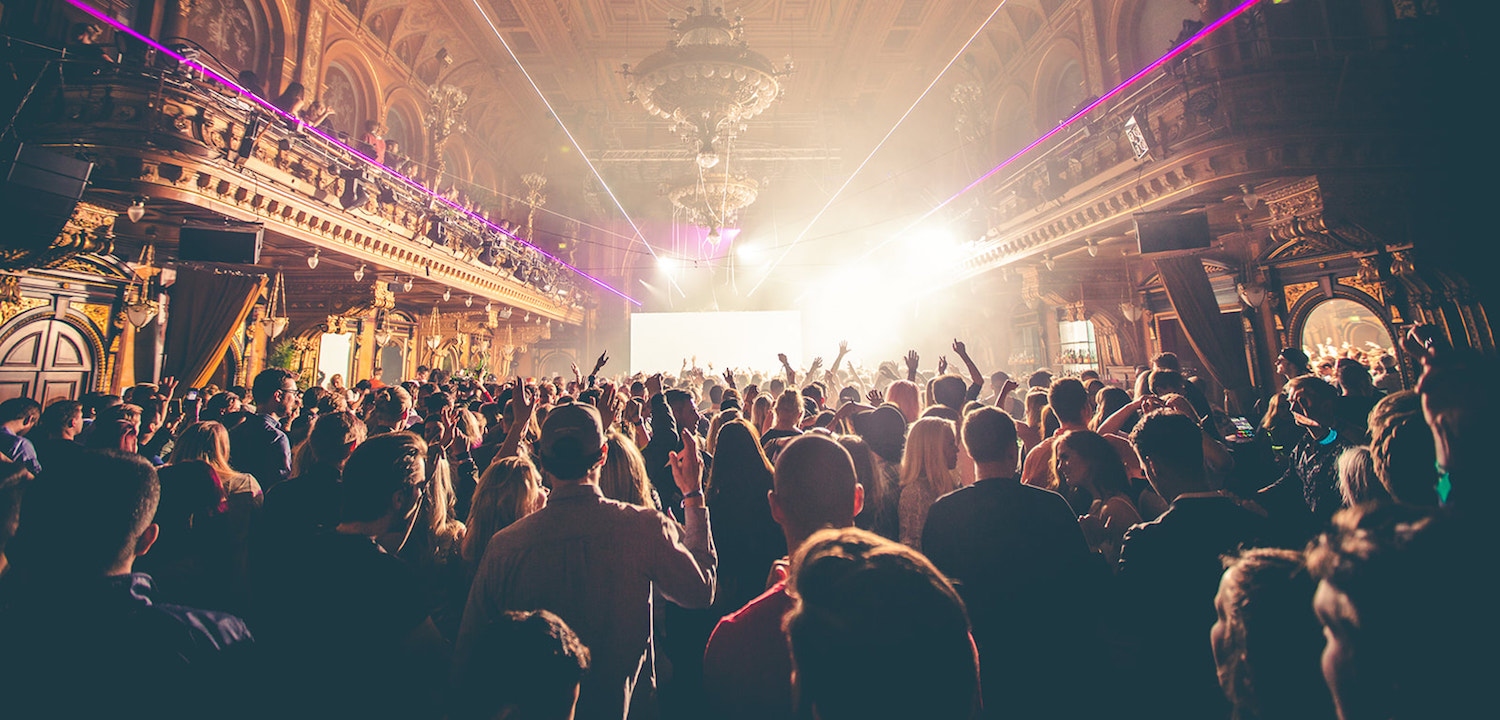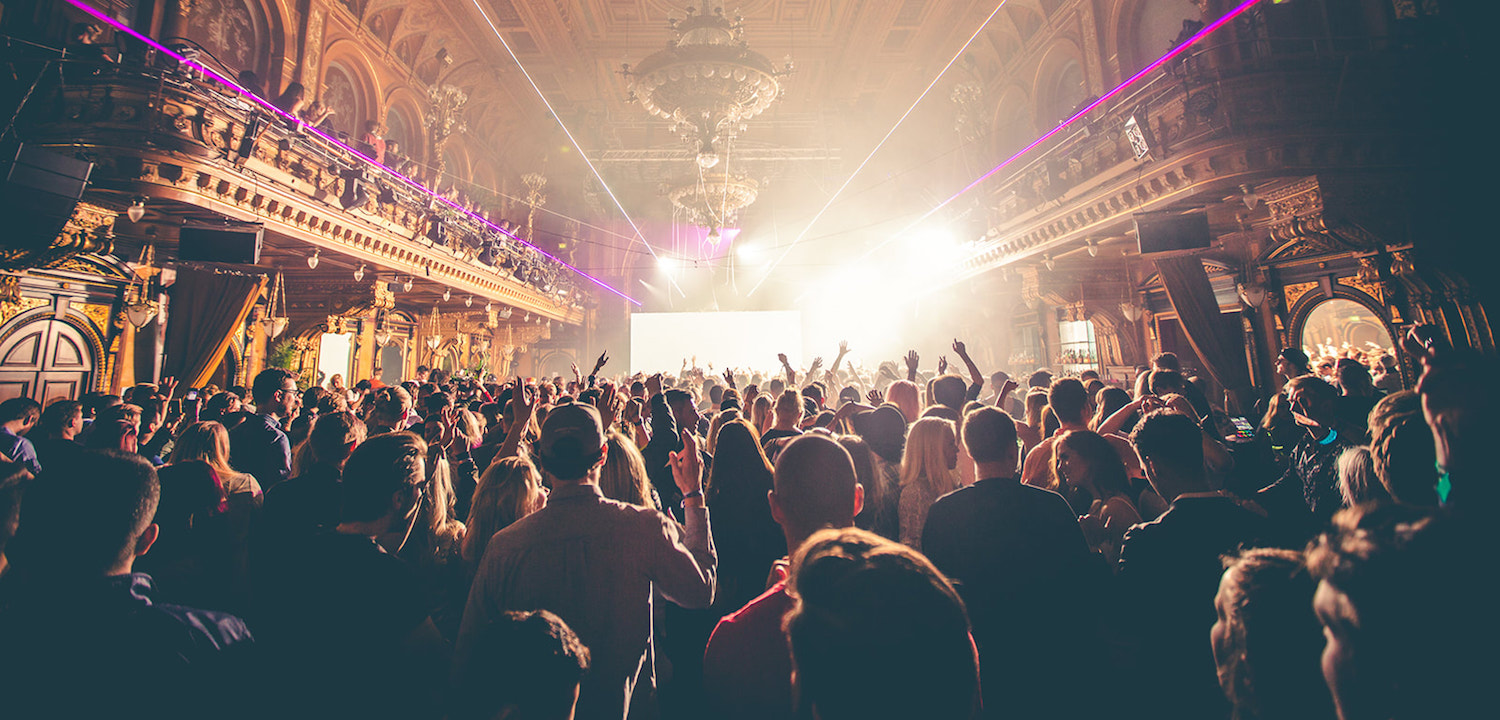 The Nightlife at Berns Hotel
Alright, alright. So you probably want to hear about the party now, right? The Berns Hotel has done an incredible job of marketing itself as a hotspot for nightlife.
It has two night clubs, NEU and LE!. NEU focuses on EDM and laser effects and can be visited by anyone 23 and older Friday and Saturday from midnight to 5 AM.
LE! on the other hand, is a two-story lively bar with plenty of music and an outrageous sound system. It is also 23 and older on Friday and Saturday from 11 PM to 4 AM.
Both nightclubs have been known to house big-name artists that have put on some pretty huge performances.

Amenities
With your stay at Berns Hotel, your amenities include:
Room service
An in-room bartender
A minibar
Complimentary daily newspapers
A water kettle
A TV with Netflix, HBO, Spotify, etc.
Free WiFi
Free magazines

Overall
While you may not think of Stockholm as the place to experience an up and coming nightlife scene, a stay at the Berns Hotel will change your mind in no time. And you can't forget about the delicious restaurants and proximity to all that there is to see and do in the giant city!

More Information
Hotel: Berns Hotel
Location: Stockholm, Sweden
Accommodation: Boutique
Price Range: $$$


Have you ever stayed at Berns Hotel in Stockholm?
Want to earn points for your hotel stays and earn miles toward your next adventure?