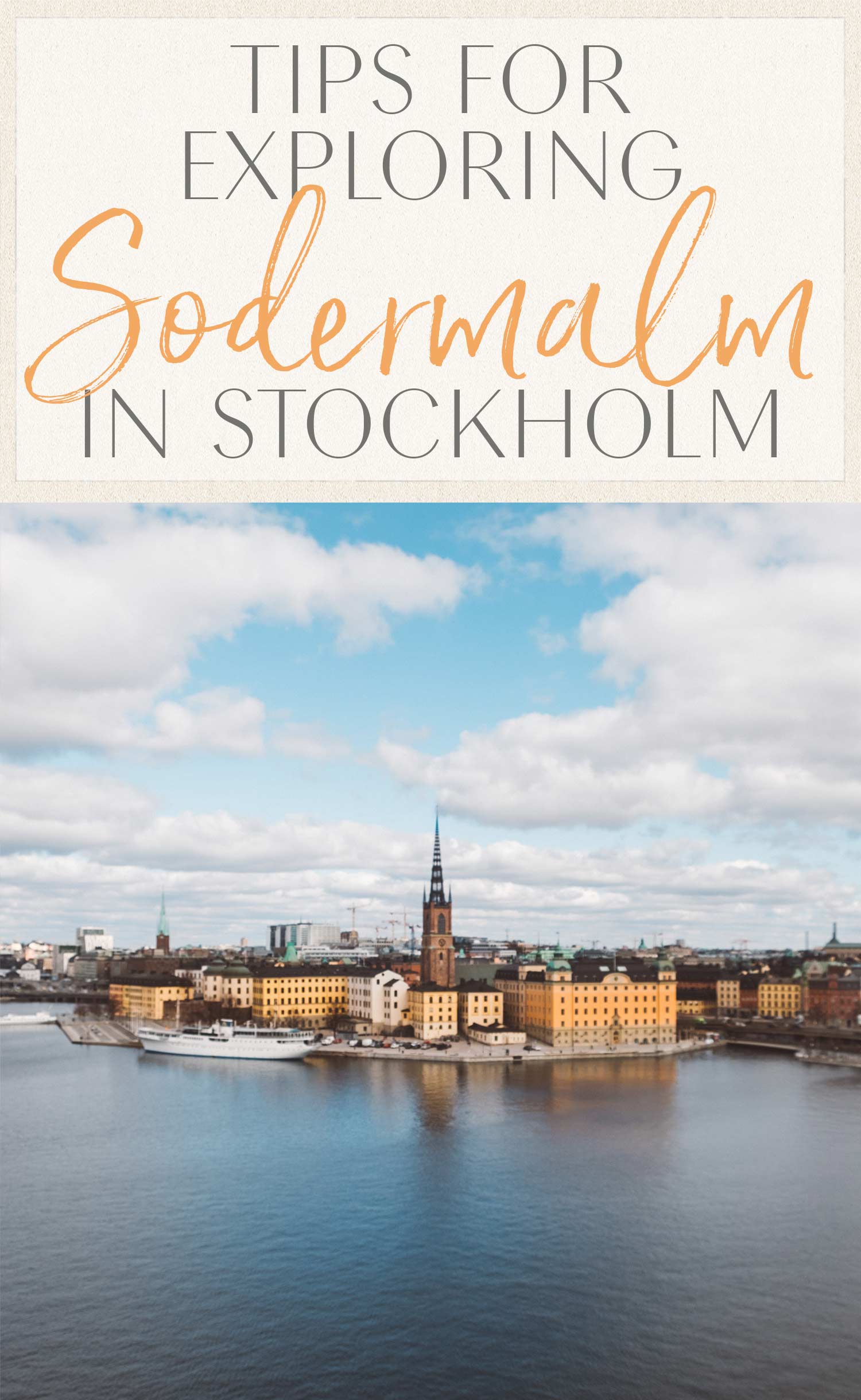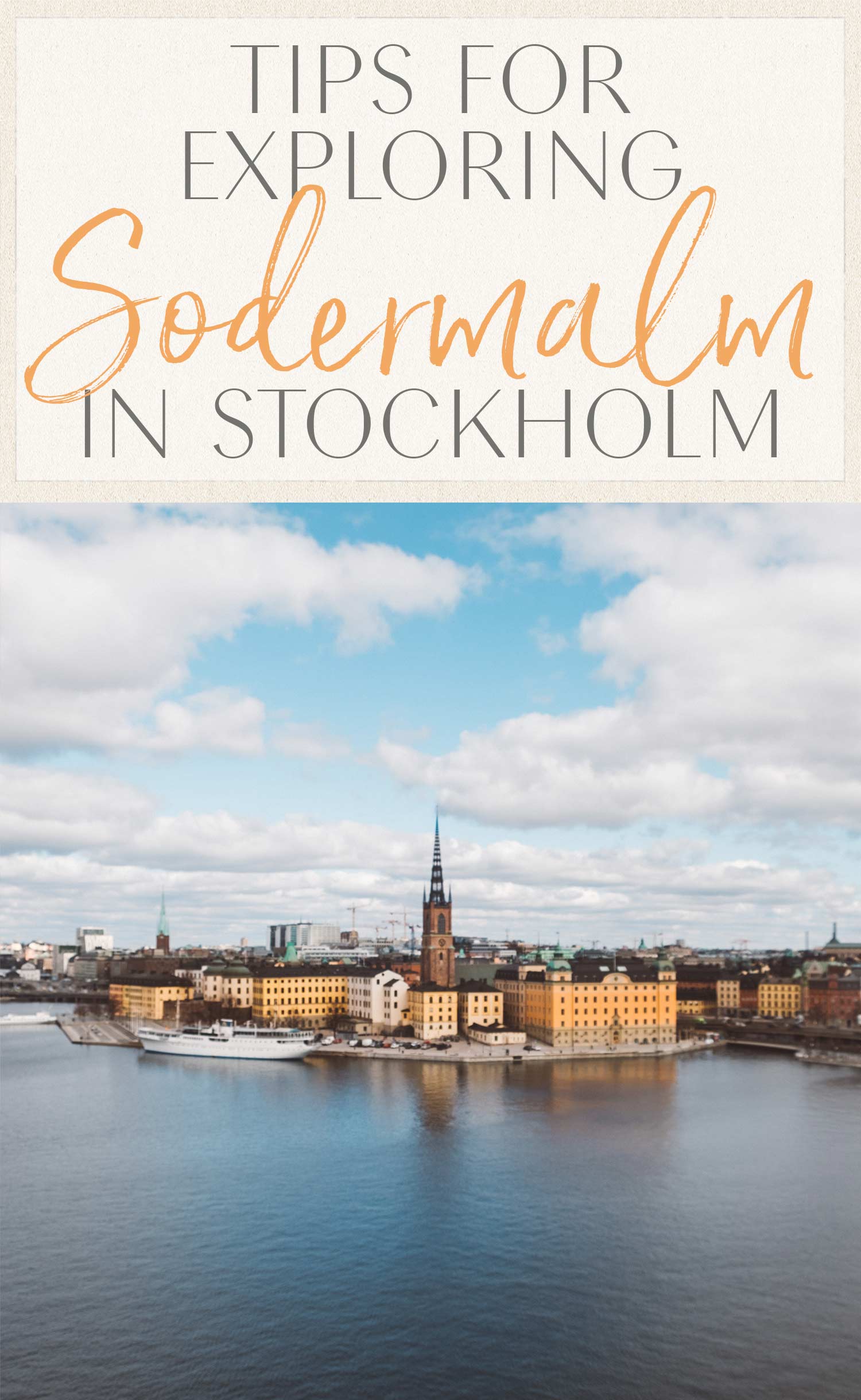 The Swedish capital, Stockholm, is one of my favorite European cities. This gem of the north is a natural beauty with remarkable architecture and dynamic culture—even their subway system is an absolute work of art!
In the heart of Stockholm, you will find the ultra-hip Södermalm neighborhood. As with most "cool" neighborhoods, the intrigue comes from a history of transformation. Way back in the 1500s, Södermalm was an incredibly poor area and only recently made its way to even becoming a working-class neighborhood.
In the past century, it's become a hipster hotspot. Home to an endless array of quirky shops, cool cafes, and trendy bars, this is the place to be in the city!
Södermalm is located just south of the city's Old Town (Gamla Stan). It is easy to get to by car or with Stockholm's extensive public transport network of buses, trams, and metros.
Ready to see what makes this Swedish city so special? Here are my tips for exploring Södermalm in Stockholm!

Take a Private Tour
If you're visiting Södermalm with limited time, the best way to see the neighborhood is to go on a private tour. I had an incredible experience with a Tina, a local from Context Travel, who is one of their guides for the Södermalm – Hidden Paths & Hipster Headquarters tour.
It's a three-hour adventure that takes you to all of the hidden nooks and crannies around the city. We saw so many cool little shops and cafes that I would have never noticed on my own!
The thing that I love about private tours is that you can learn so much when you have an expert there to answer all of your questions—Tina not only knew all of the modern hotspots but the entire long history of Södermalm because she's lived there for many years.
We even stopped for a fika break at her favorite coffee spot—yum!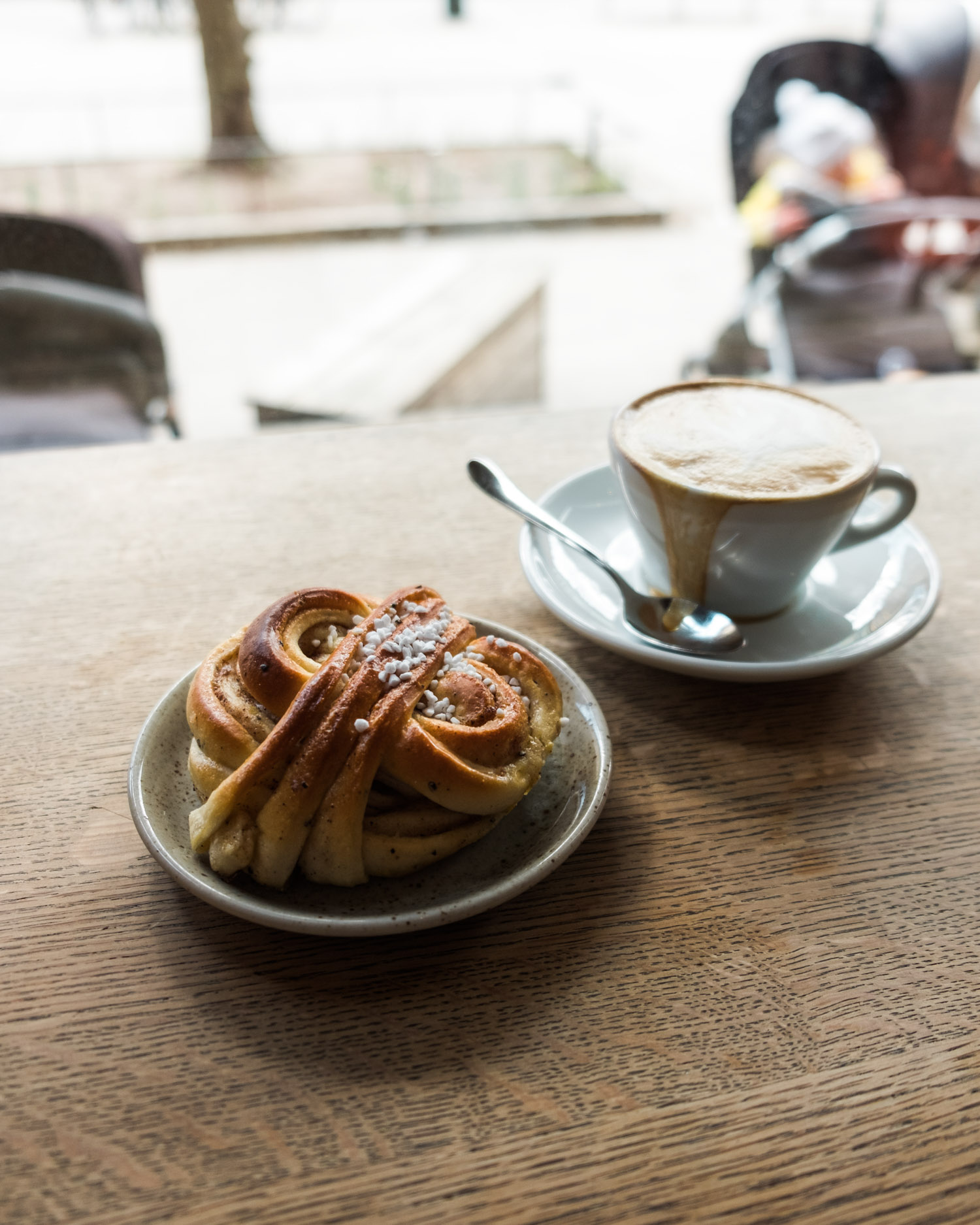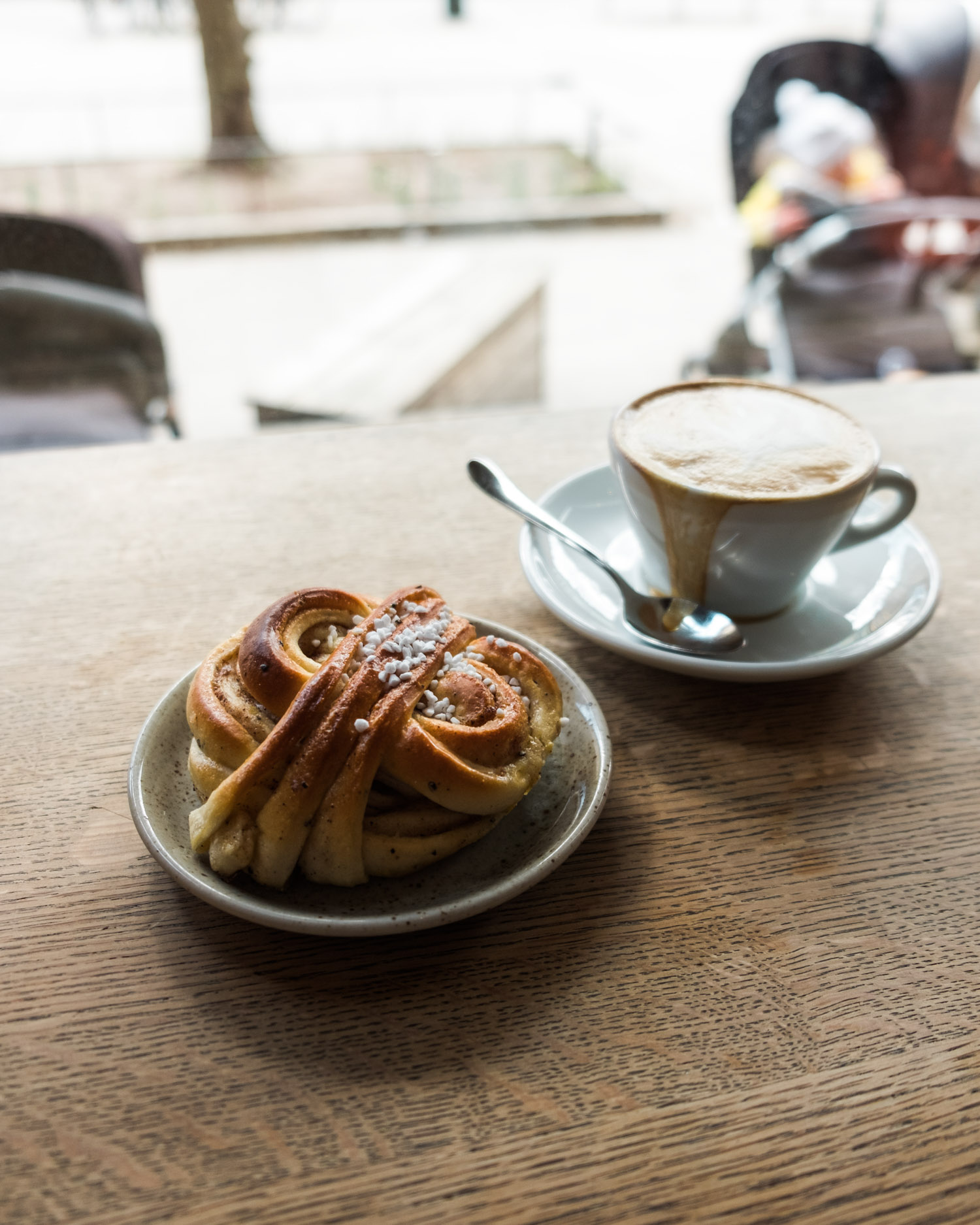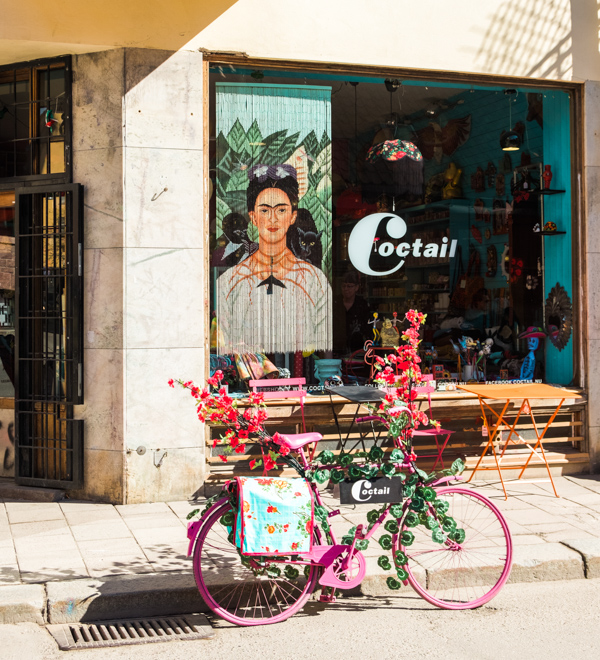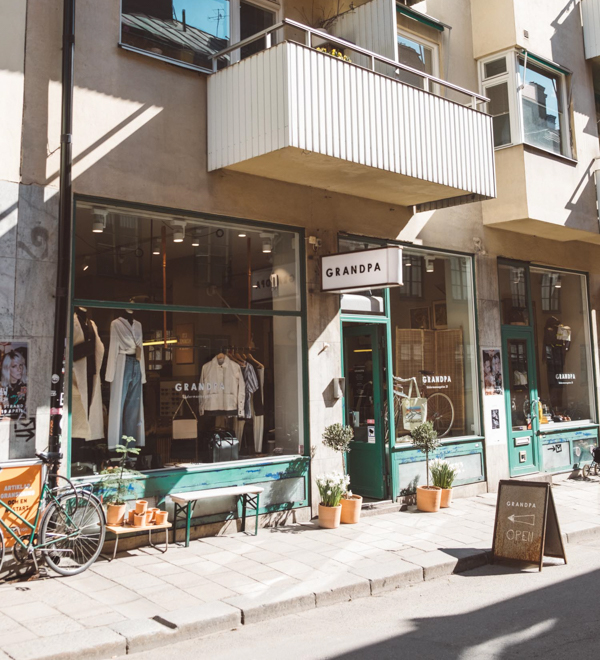 Explore the Neighborhoods
Södermalm, AKA Söder (which means the South in Swedish), is made up of a few different areas.
SoFo: In the blocks south of Folkungagatan, you'll find an interesting, creative, and chic Södermalm scene. You'll find some popular cafes like Cafe String and Kafe Rang, as well as beautiful shops like Grandpa, plus designers and lots of restaurants—Nytorget Urban Deli and Nytorget 6 being the most popular.
Skanstull: Skanstull is one of the biggest areas of Södermalm, and it's the ideal place to go shopping and grab a bite. Home to the Ringen mall, you'll find all the brand name shops and a food hall here. It may not be the most scenic, but there's a lot to do.
Slussen: Slussen has a big international community, and you'll find a lot of interesting events held in the area. Surprisingly, the McDonald's in this neighborhood actually has one of the best views in town! Slussen is a big transportation hub, so you'll find a metro stop very central here. It's also home to the Fotografiska museum.
Mariatorget: Mariatorget is a lovely area and one of the wealthiest in Stockholm. Be sure to bring your camera for a stroll down the Monteliusvägen path.
Hornstull: The area of Hornstull is an up-and-coming area of Stockholm, but down along the Hornstull Strand, you'll find the Hornstull Marknad, a massive outdoor flea market, and food truck scene. The market runs every Saturday & Sunday from April until the end of September!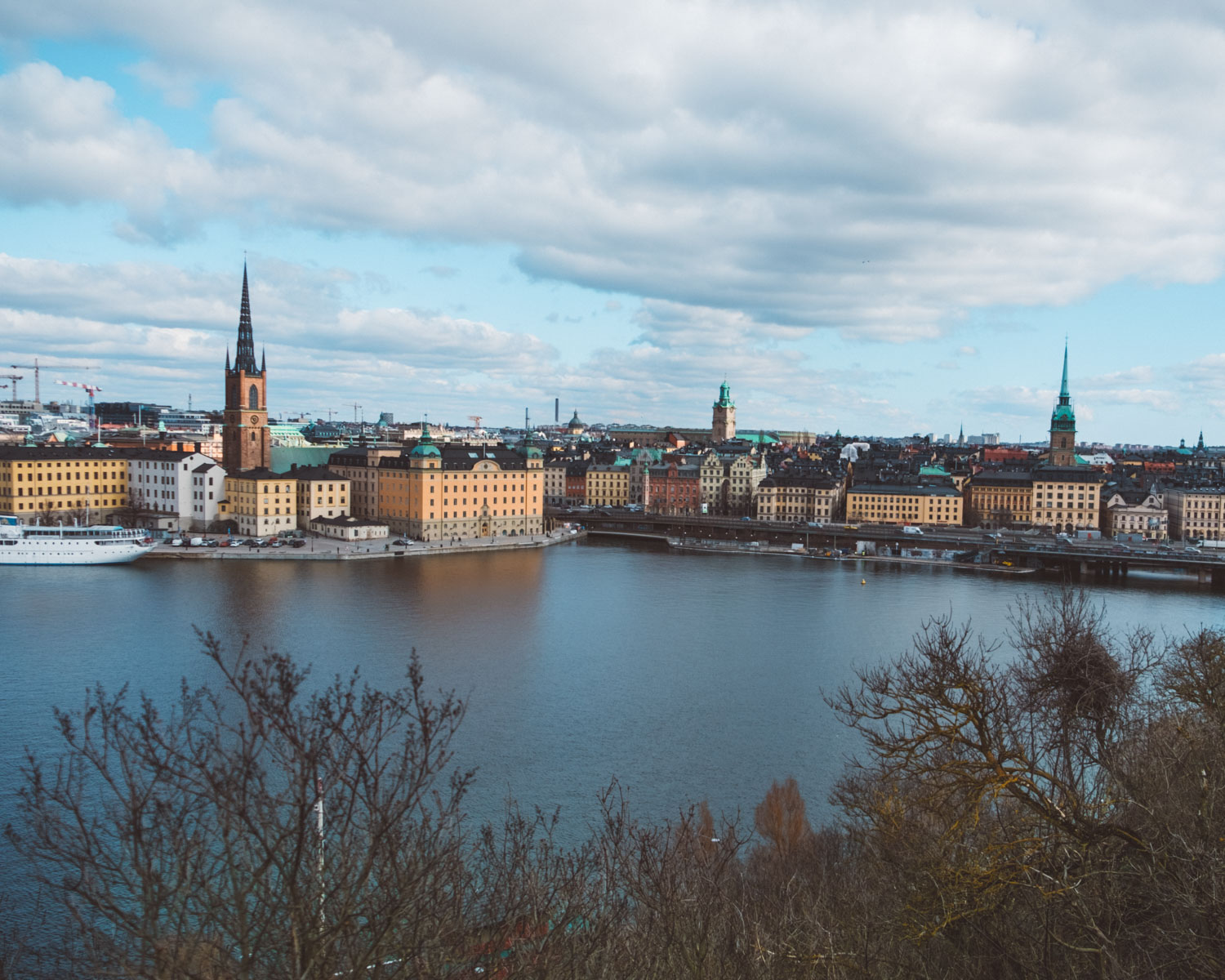 Monteliusvägen Viewpoint
Find the Best View
The quarter of a mile long path running along the northern end of Södermalm is known as the Monteliusvägen walking path. From here, you will get an incredible view of the prime sites like Lake Mälaren, City Hall, and Riddarholmen!
I would highly recommend planning your day so you can walk along the path at sunset or sunrise for an unforgettable view of Stockholm.
The Katarina Elevator is another must-visit vantage point. The elevator has been closed lately, but you can still climb the stairs up. From there, go onto the terrace, and you will get a sweeping view of Gamla Stan!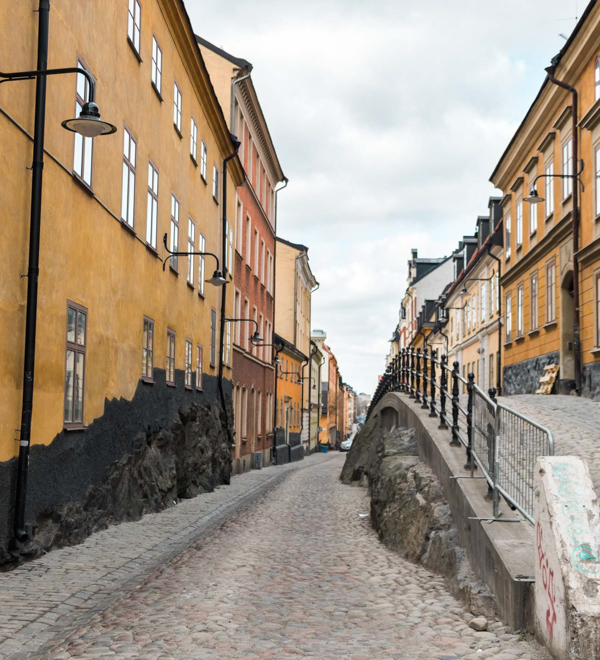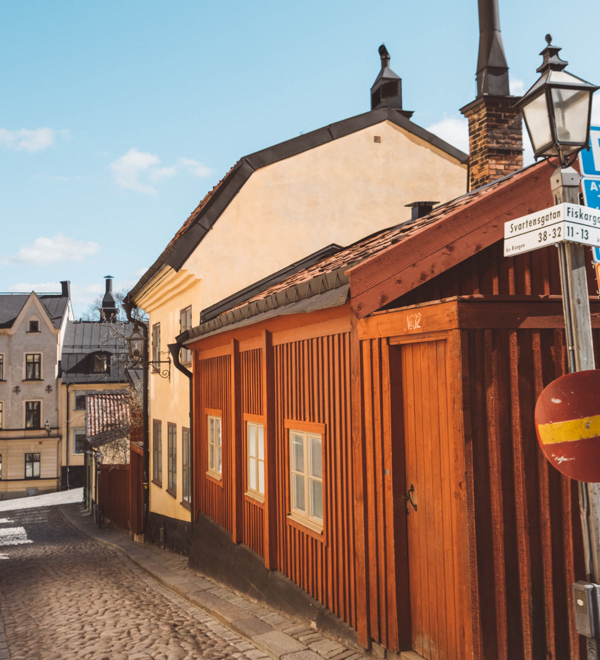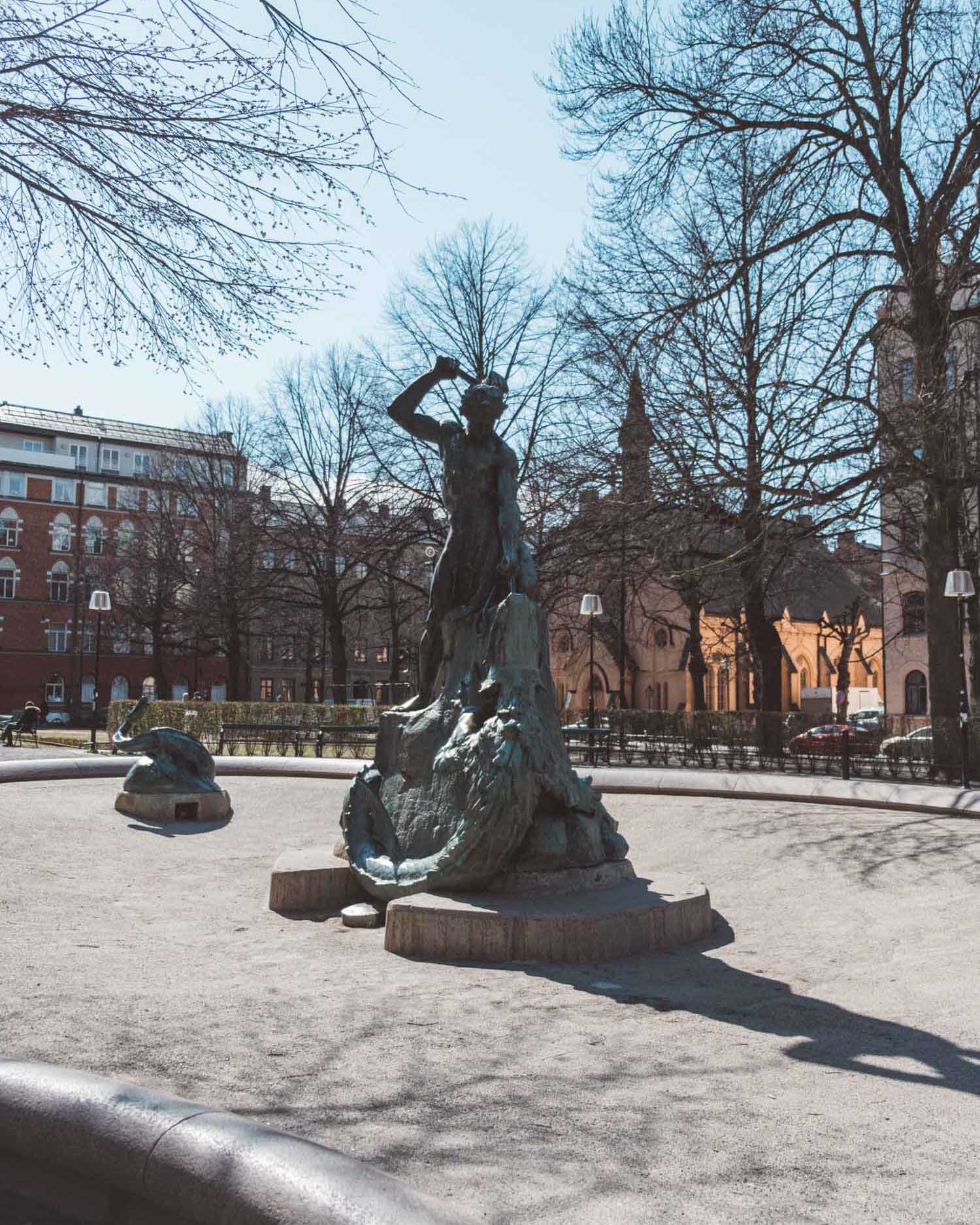 Visit a Unique Museum
I adored Fotografiska, which is a hip photography museum displaying the unique perspectives of top photographers in their constantly changing schedule of exhibitions. If you've heard the name before, it is because they have a few locations scattered around Europe and the USA.
Stockholm's Stadsmuseum is another museum you can't miss. It is housed inside of an old 17th-century palace and will give you an in-depth look at Stockholm's past, present, and future.

Traditional Swedish Food
Of course, you can't go to Sweden without trying Swedish meatballs! Meatballs for the People is an iconic eatery that serves up the best traditional Swedish meatball plates.
Pelikan is a swanky old school beer hall that offers an array of traditional Scandinavian dishes and beer.
For Vegetarians and Vegans:
It's not all about the meatballs though! For veg lovers like yours truly, you will find great vegetarian options at Hermans Trädgårdscafé. Stop by for lunch between 11 am to 3 pm for a primo vegan and vegetarian buffet.
They do get busy though so I'd recommend coming on the earlier or later side to avoid the rush and give yourself time to take in the striking view. And it's all you can eat, for about $20 USD, so come hungry!
Chutney is ultra popular with local vegetarians and vegans. They serve up a pan-Asian-inspired menu that is seriously impressive. If it's a sunny day, this is a top pick because it offers outdoor seating.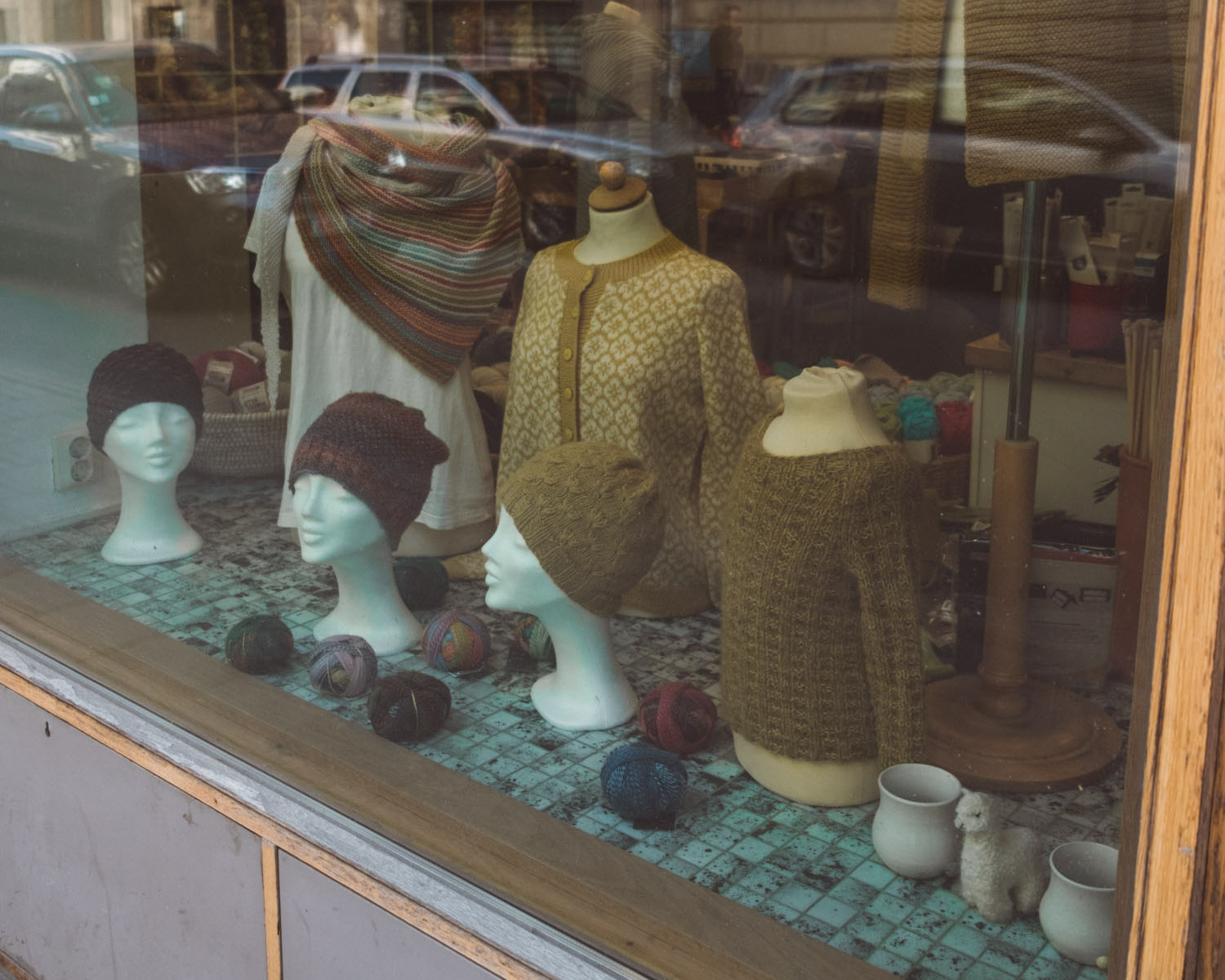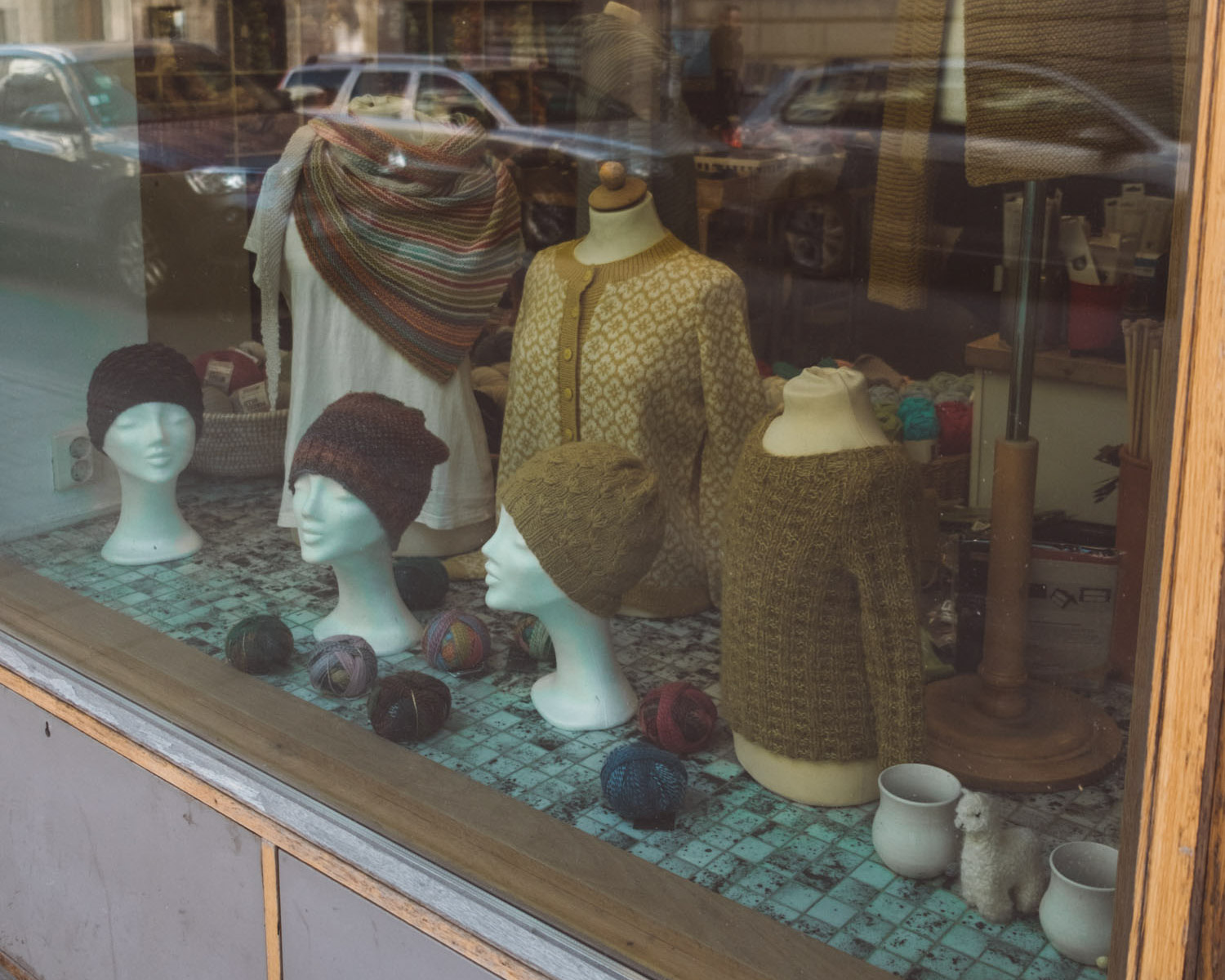 Second-Hand Shopping
Of course, no hipster neighborhood is complete with a few thrift shops and Södermalm is no exception. You will find a great selection of second-hand stores, and they are perfect for nabbing a one of a kind souvenir.
Stockholm Stadtsmission is a local fave and contributes to a good cause. Be sure to bring along a few shopping totes and prepare for a treasure hunt along streets of Södermalm!

Do you have any tips for exploring Södermalm in Stockholm? Let me know in the comments below!