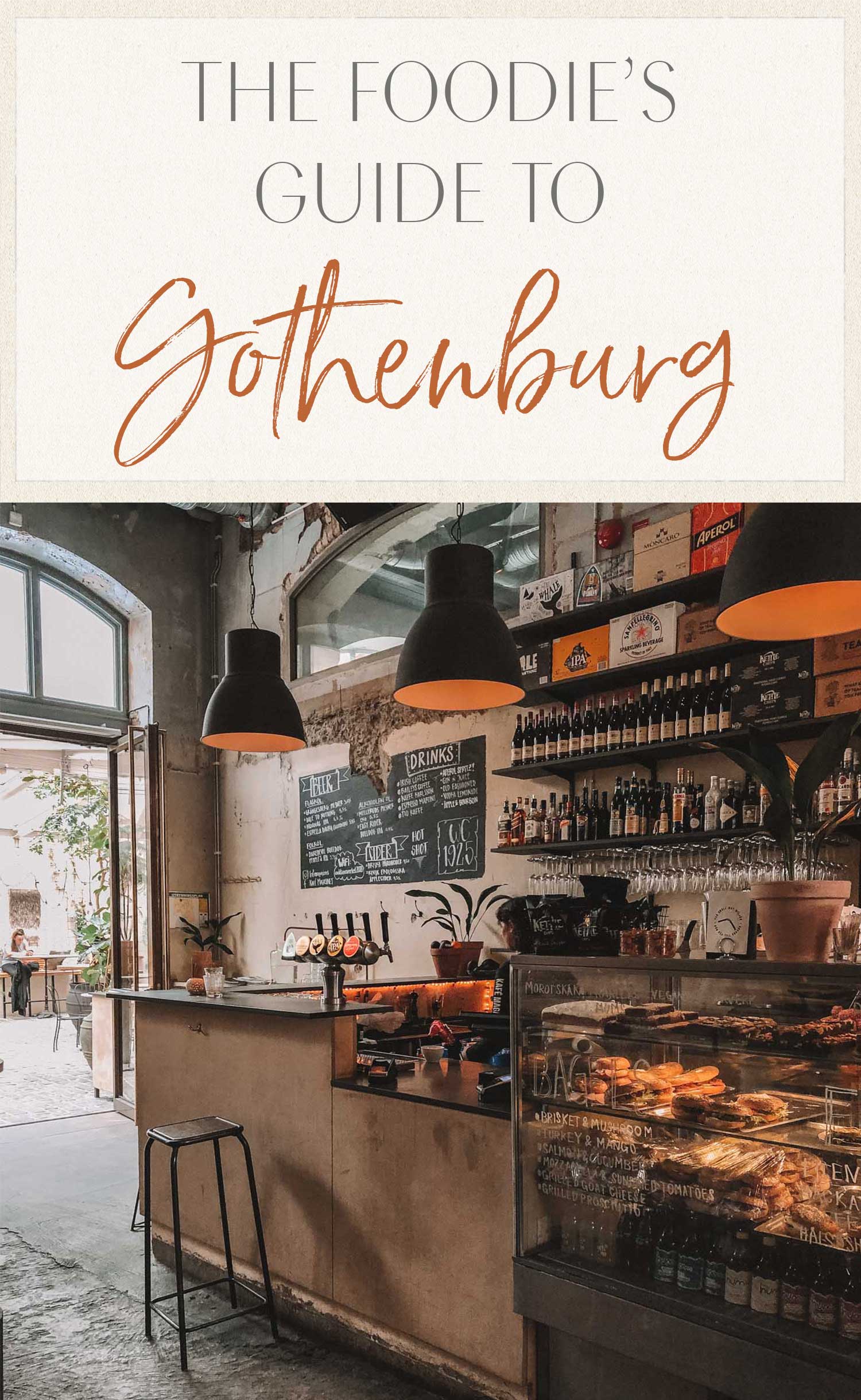 The Swedish city of Gothenburg is a beautiful port city that is famous for its seafood. While there are plenty of places to try Swedish cuisine, the city also has a thriving international cuisine scene too.
If you're a self-proclaimed "foodie," then Gothenburg has some great places to dine, ranging from simple Swedish fare up to high-class cuisine in beautiful settings.
Here are Gothenburg's best foodie destinations that should be on your radar!

Prime Grill
Come for: The Decor
Prime Grill is a stylish restaurant come nightclub is where many of the city workers in Gothenburg come to wind down on the weekend. The setting at Prime Grill is sublime, with a blend of French decorating and a wonderful open kitchen. The steaks and Negra pork loin are highlights on the menu and, with club rooms and a great selection of drinks, there is no need to go anywhere else for a great Friday or Saturday night out.

Levantine Bistro
Come for: Brunch
Another great French restaurant to be found in Gothenburg is Levantine Bistro. This bistro offers some wonderful French dishes such as Beef Bourguignon along with traditional Swedish favorites. This is a wonderful place to visit in the summer, when their charming terrace is open, for a glass of champagne or rosé.

Magazzino Ristorante Italiano
Come for: Lunch with the Locals
Magazzino Ristorante Italiano is a traditional Italian restaurant in the heart of Gothenburg that is popular among the artists and musicians of the city. The great range of Italian wines here is matched with some great food. While the ravioli is tasty and authentic, many of this restaurant's visitors opt for the pizza, which is truly Italian and made with a wonderful sourdough base.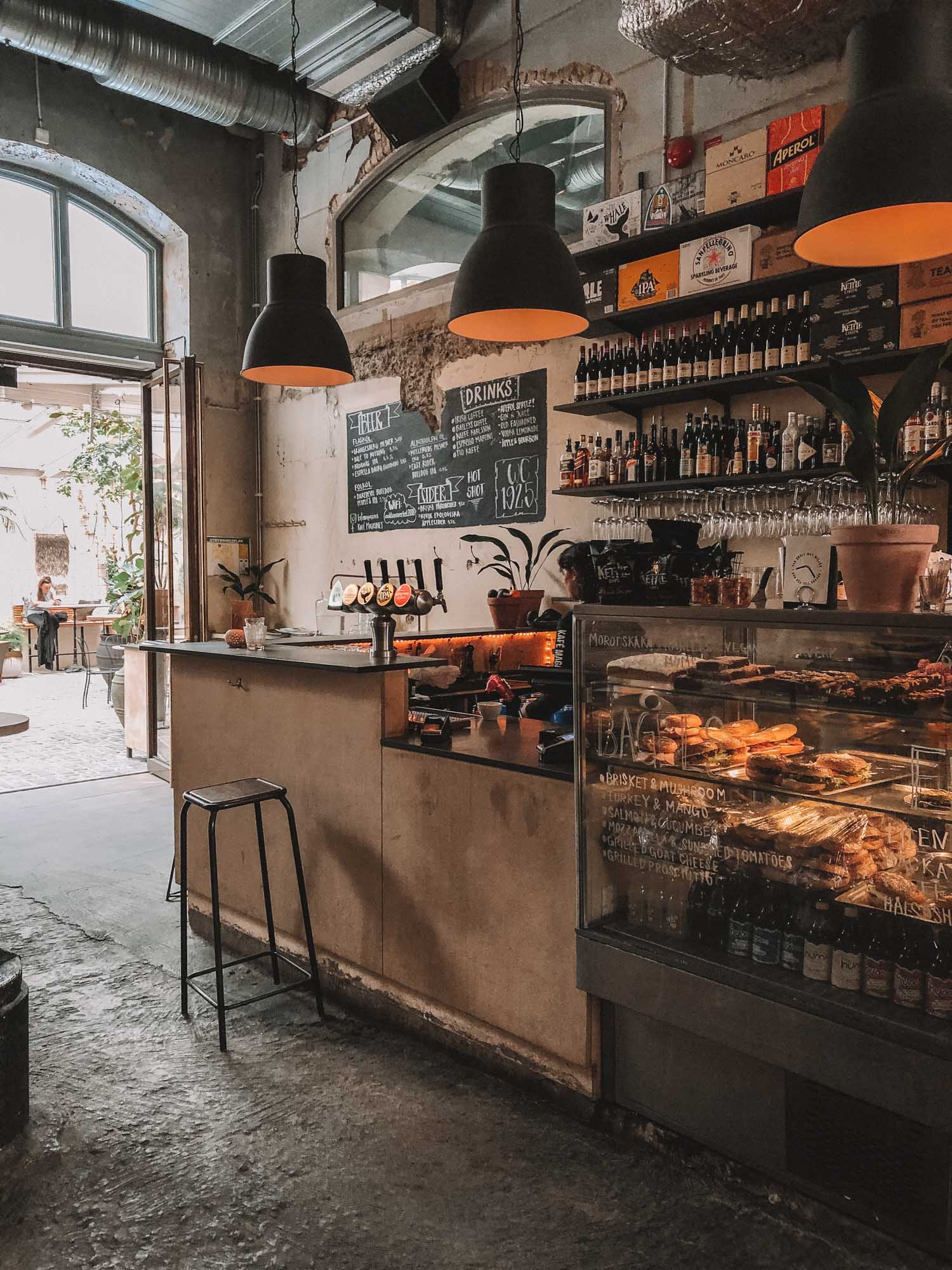 Kafe Magasinet
Come for: The delicious salads, bagels, and coffee!
Kafe Magasinet is one of the most Instagrammable cafes in Gothenburg. If you're visiting and it's a nice day out, sit in the stunning greenhouse courtyard! Don't leave without trying their coffee and if you feel like something a bit more quieter on a Friday and Saturday evening, come here for a glass of chardonnay at their wine bar.

Brewer's Beer Bar
Come for: The amazing craft beer and artisanal sourdough pizza
Brewer's Beer Bar is a great spot in Gothenburg for a good vibe and a delicious pizza. They have vegan and gluten-free options, and the place is usually packed on Friday nights.
It's best to make a reservation online beforehand as the bar has limited seating.

Blackbird
Come for: The vegan food and beer and wine selection
Blackbird
is one of the best vegan restaurants in Gothenburg, and everything is cooked from scratch. It's also super popular, and some days you'll find people lining up before the restaurant is even opened!
You can expect to pay around 200 SEK for a starter and a main meal.

Dorsia
Come for: Outstanding Service
The care taken when preparing the interior of Dorsia is truly impressive, and the food is as good as the setting. Swedish and international influences are seen on the menu and, along with the food, there is also a wonderful bar available. With a wide selection of Gin and Tonic varieties, the selection makes for a very interesting cocktail menu.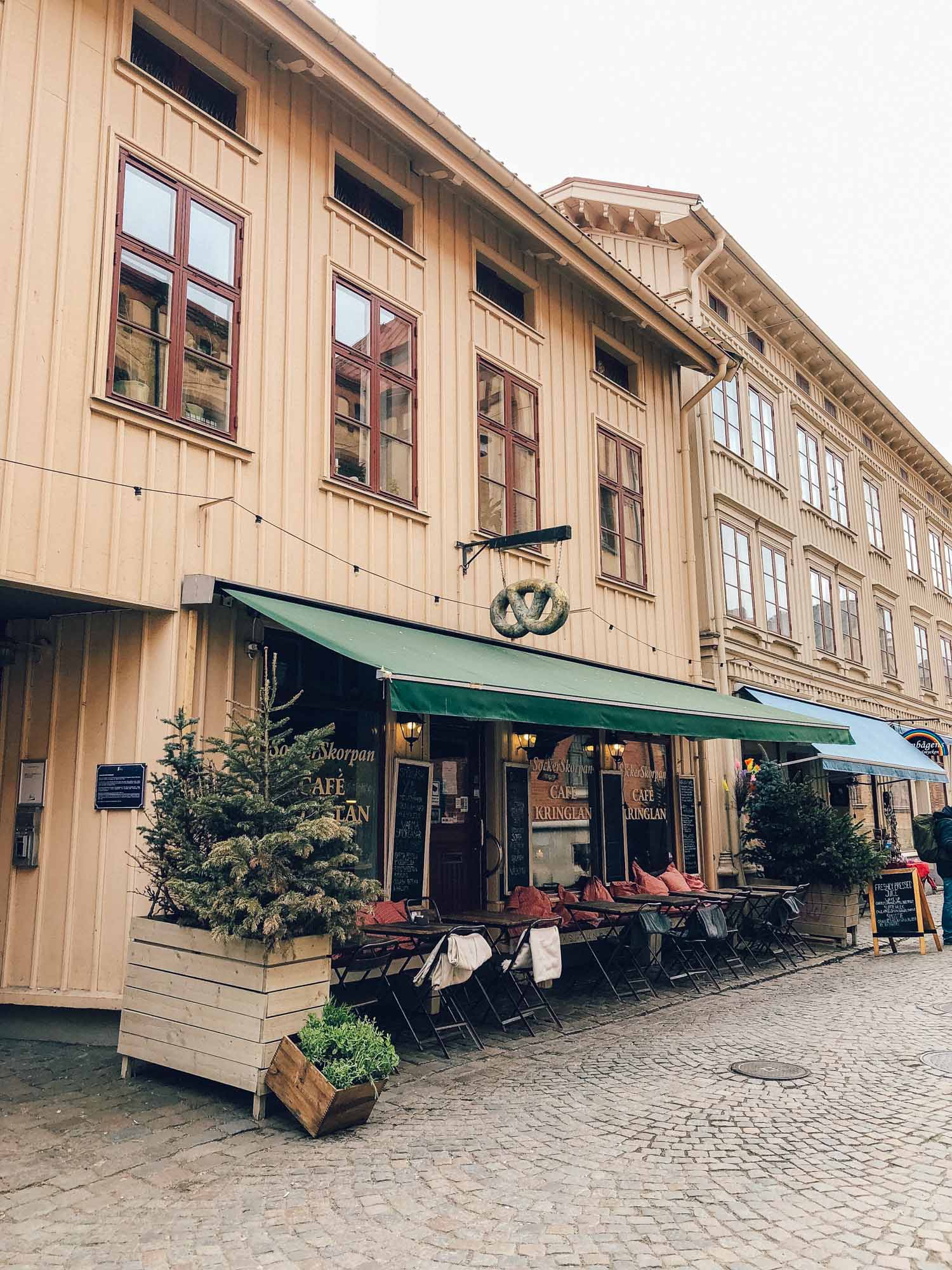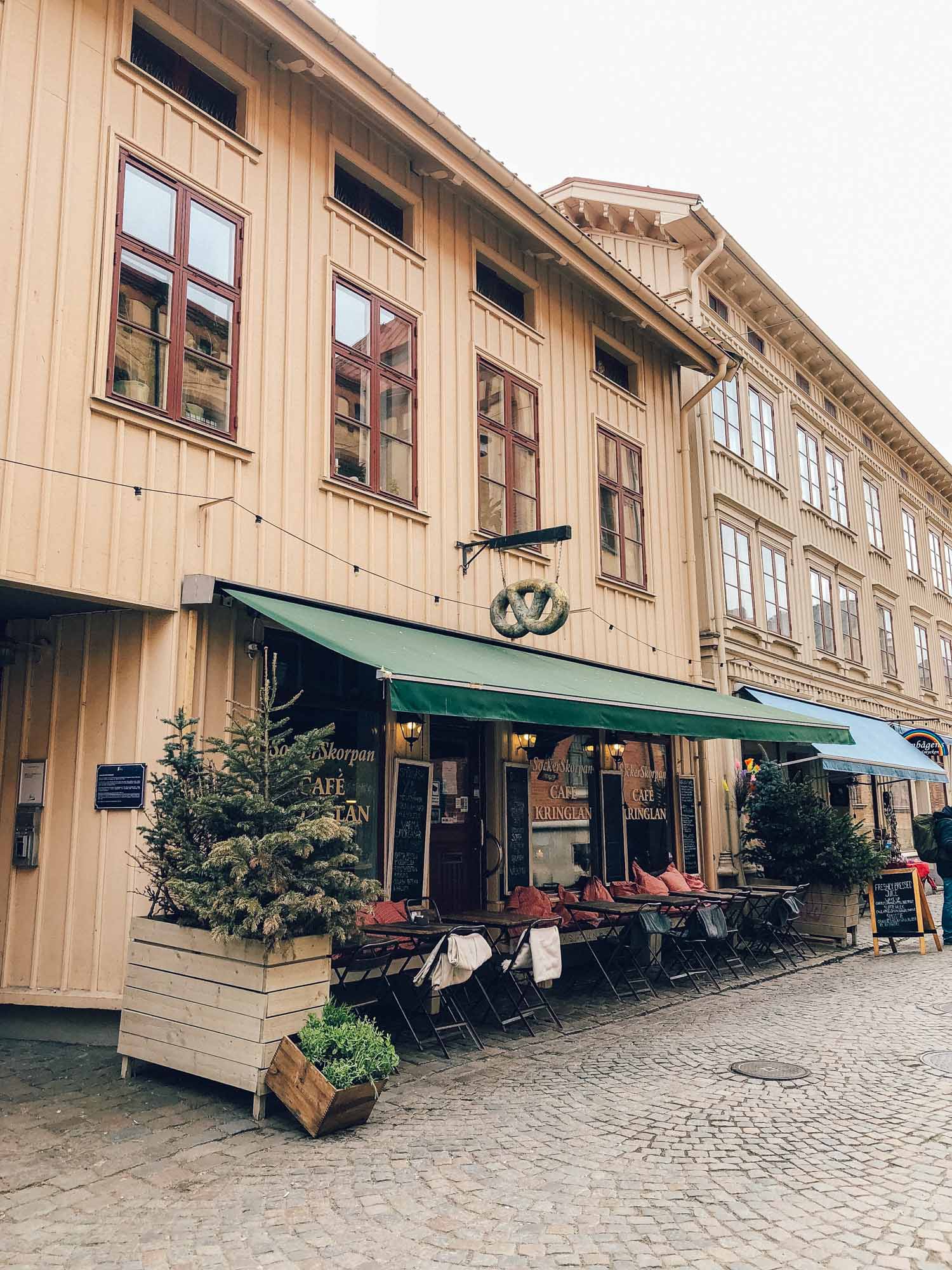 KafeKringlan
Come for: The delicious breakfast buffet
Start your day off on a good note with breakfast at Kafe Kringlan. The buffet only costs SEK 95 and includes coffee, making it an excellent option for budget travelers visiting Sweden.
If you're around for lunch, try the vegetarian lasagna or one of the sugar-free vegan cakes!

Burgersson
Come for: Fast Fresh Food & Micro Brews
Burgersson is a wonderful restaurant that offers some great home-made burgers served in freshly baked buns and paired with fries and a great selection of sides. The burgers are famous for their perfection, and most visitors will complement the meal with one of the wonderful locally brewed beers that are served at the bar.

The BARN
Come for: Burgers & Truffle Mayo
Set in a rustic interior that takes its cues from the restaurant's name, The BARN is a great place for burgers that are all made with meat that has been freshly ground on site. Their menu features a variety of perfect portions, and their cocktails are to die for.

Holy Cow Burgers & Stuff
Come for: A Boozy Milkshake
Sensing a theme here? Gothenburg is a city that LOVES a great burger. Holy Cow has an authentic American theme and is one of the best the city has to offer. Great burgers are served with waffle or regular fries and are nicely complemented by wonderful desserts. There's also a great selection of diner-style delicacies, including their hardshakes (alcoholic milkshakes)! Yum!

Sjömagasinet
Come for: Michelin Star Seafood
Located in a 17th-century warehouse, Sjömagasinet takes dining to the highest standards. It's a great place to enjoy Swedish cuisine and some of the best seafood in all of Scandinavia. From smoked halibut to their famous lobster salad, this is where many of Gothenburg's ultimate foodies come when they want to enjoy the best of local cuisine.

Moon Thai Kitchen
Come for: Tasty Thai
The quirky interior of Moon Thai Kitchen plays on some of the stereotypes of Thai culture, with tuk-tuks and bamboo fences lining the walls. Eccentric decor aside, this really is one of the best Thai restaurants in the city. Moon Thai Kitchen has a great mix of visitors and locals, with tasty spicy dishes such as the Red Curry, and an excellent range of drinks too.

Korv United
Come for: Gourmet Grab-&-Go
Sausages are one of the most popular street foods in Gothenburg, and whether it is in a bun or served in a flat bread with mashed potato, Korv United is a great place for a hearty snack. Run by two Germans who live in the city, here you'll find a HUGE selection of sausages and delicious homemade coleslaw.

Bar Normal
Come for: The yummy food and good music
Bar Normal is a fun, quirk bar in Gothenburg. The menu is a mix of Asian, French and Italian flavors with most of the meals being a variation of noodles, salads, and sandwiches.
The cocktails were one of the highlights for me and I really loved the ambiance!

What's your favorite place to grab a bite to eat in Gothenburg? Let me know in the comments!