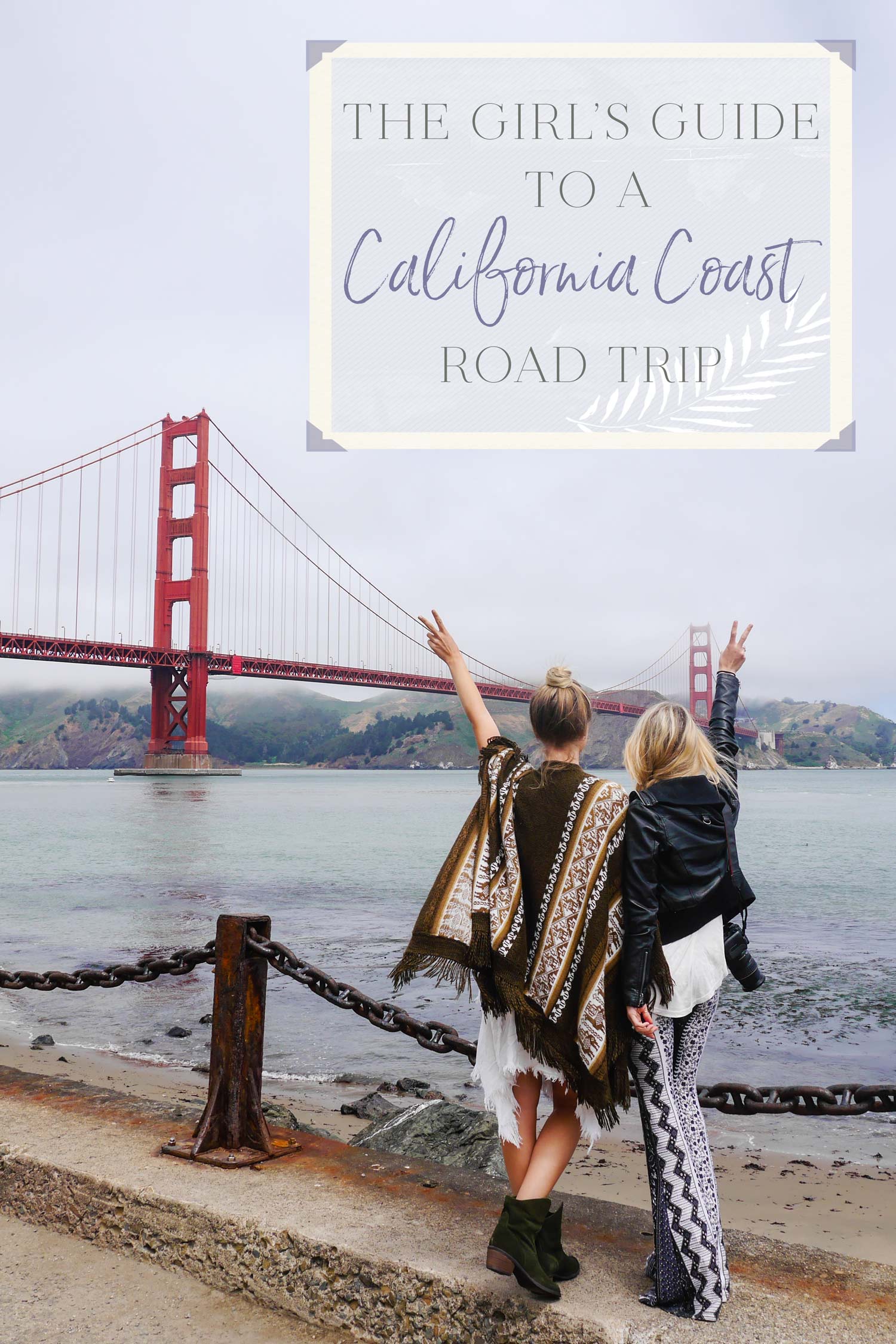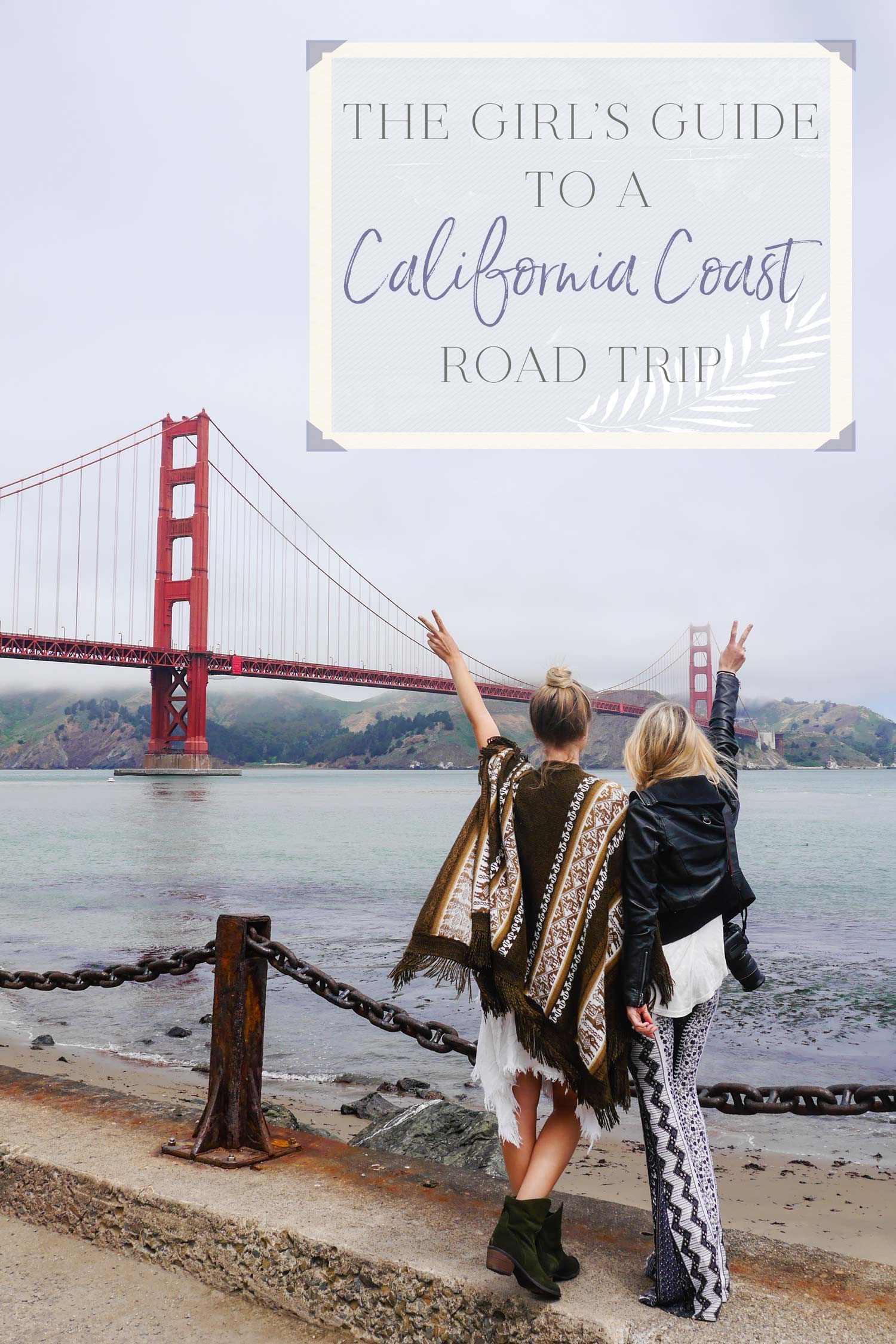 A stay in California wouldn't be complete without a road trip on the Pacific Coast Highway. The iconic Hwy 1 continues along most of the California coast through to Oregon and Washington and can be enjoyed at any pace—whether it's over the course of a 1-day road trip or 2 weeks in California.
Road trips are one of my favorite ways to travel, and of course, I love my Southern California home, so I couldn't think of a better girls' trip than taking this coastal road trip.
Here is my ultimate girls' road trip guide to the California Coast!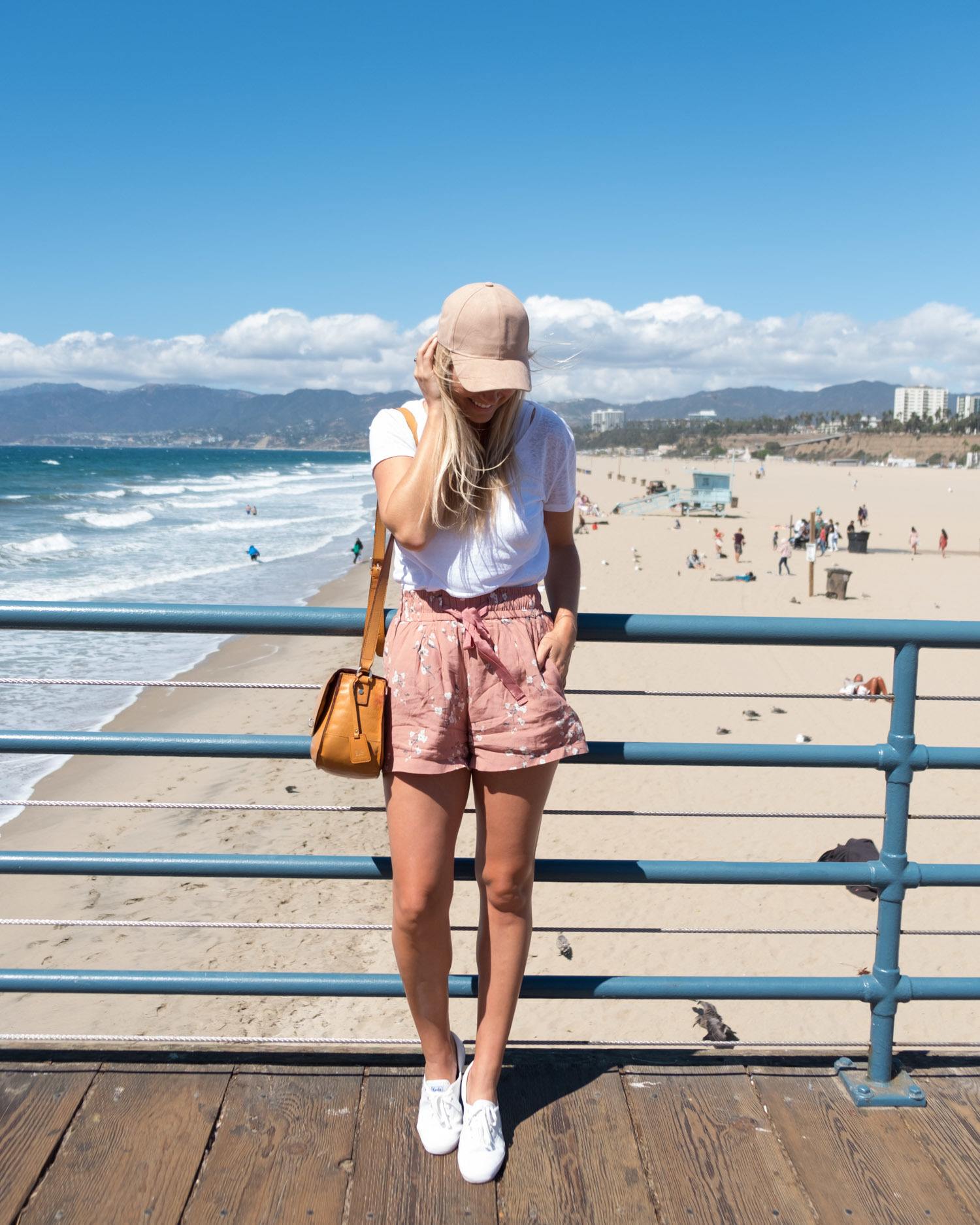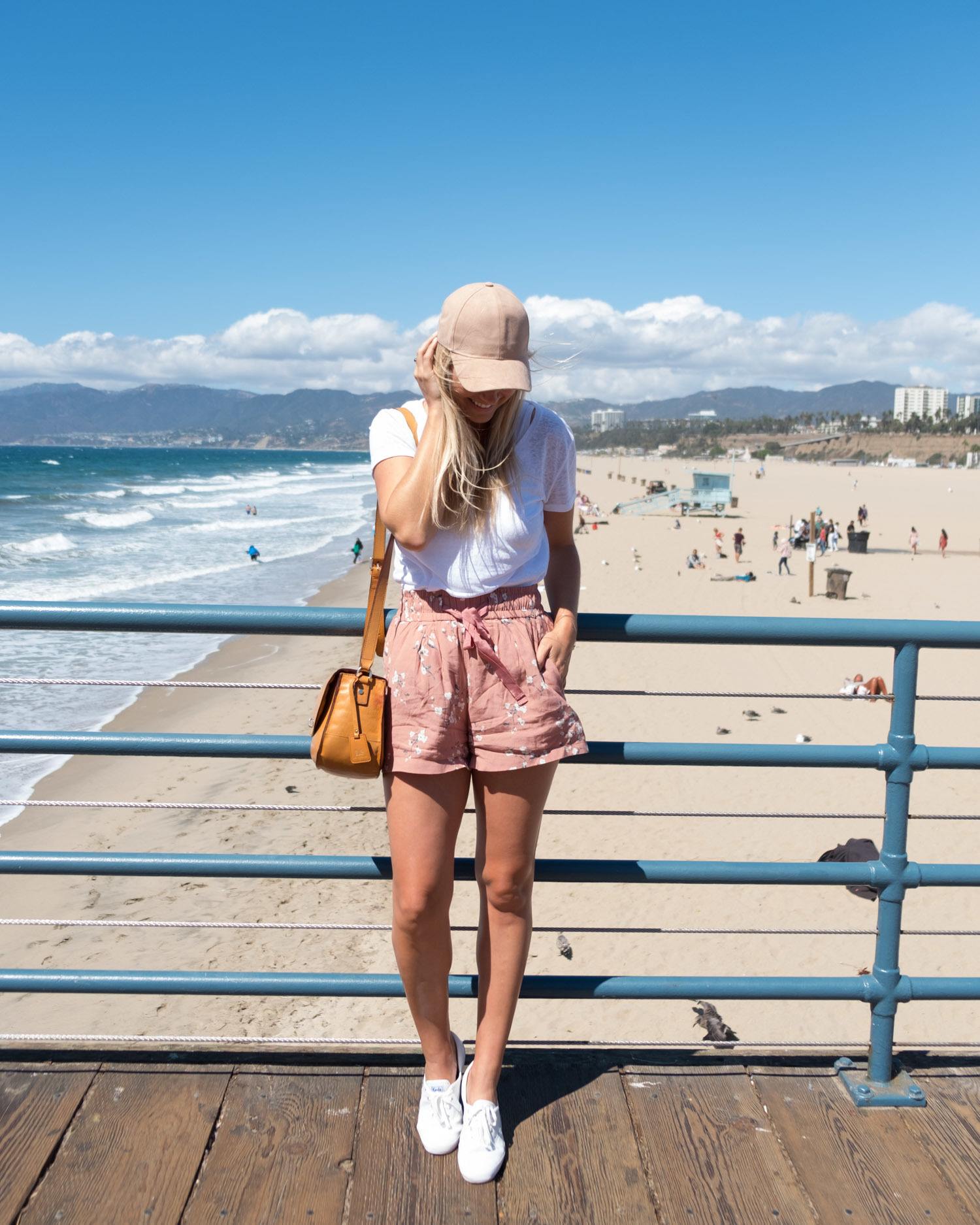 Stop 1: Los Angeles
Depending on where you start your road trip, you may want to get through Los Angeles quickly to avoid traffic during rush hours, however, if you want to spend some time in the city, I recommend checking out Santa Monica and Venice Beach!
With its manmade canals, strewn about with imported gondolas straight from Italy, Venice Beach evokes a classy yet laid-back vibe.
Venice is the ultimate place to chill with the "in-crowd," whether you're sunbathing, shopping, or sightseeing- and you'll find everything from an amusement pier, miniature steam railroad, boutiques, coffee bars, art galleries, and more.
If you want to stick to the coast, Malibu is also a must! Check out The Malibu Five beachfront vacation rental for a "lifestyle of the rich and famous"-level stay right on the water!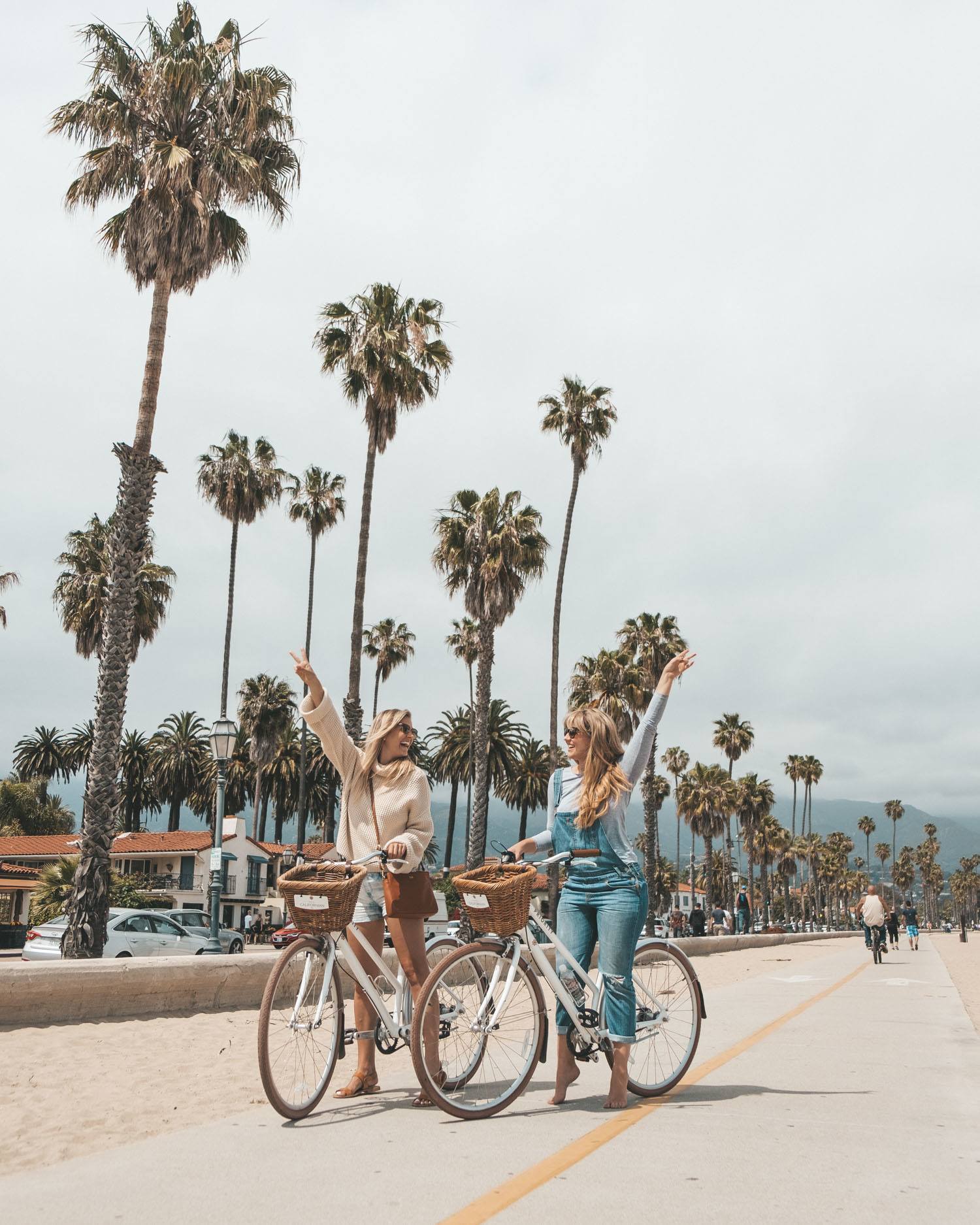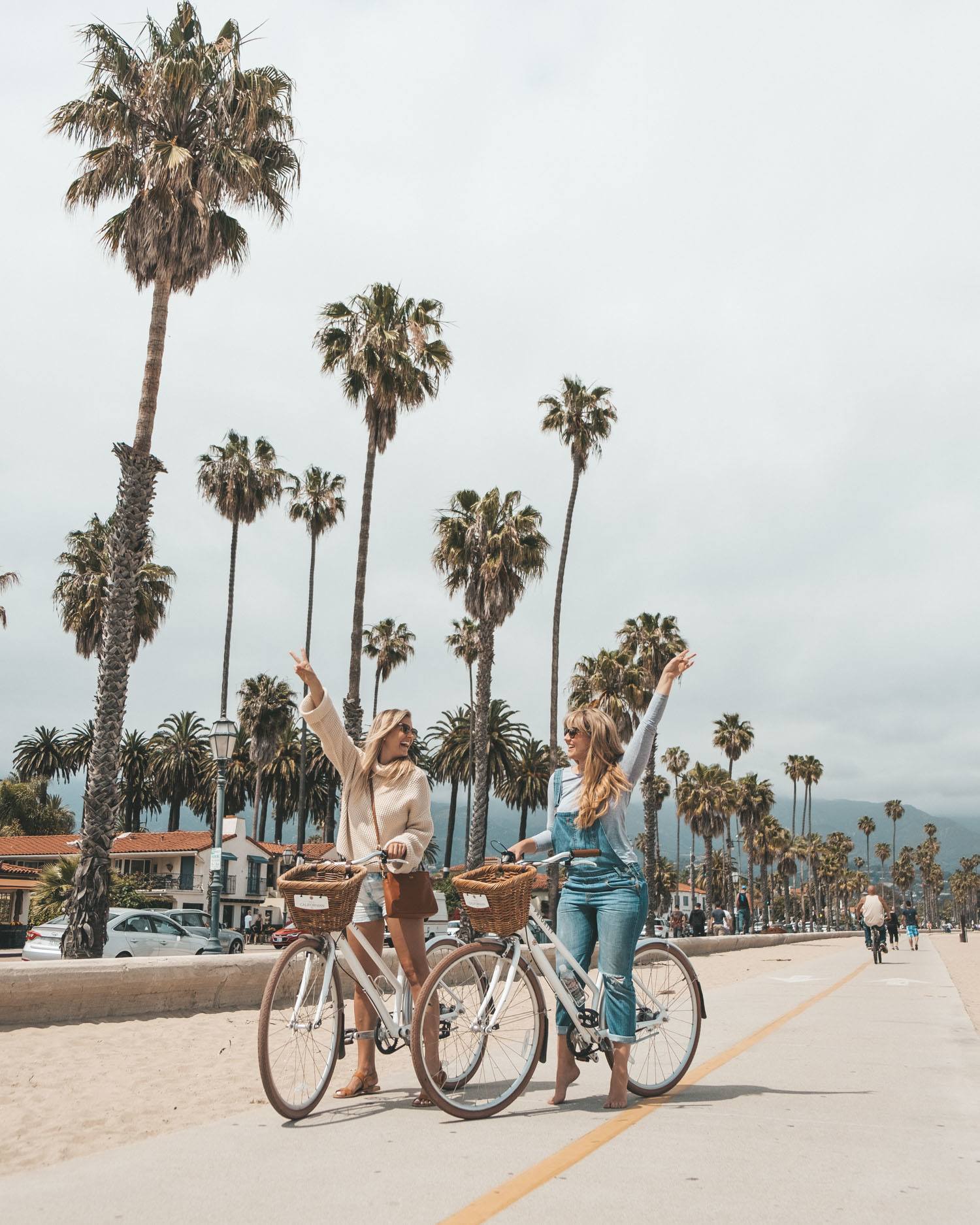 Stop 2: Santa Barbara
Santa Barbara is California's answer to the Riviera. This is where you'll find stylish Spanish colonial buildings and upscale boutiques set against the dramatic Santa Ynez Mountains.
Be sure to stop by Seven Bar & Kitchen, a tasty roadside bar. Early plates include succulent buttermilk fried chicken, house waffles, fresh egg scrambles, and sausage gravy-stuffed biscuits.
Afterward, the simple, level roads and coastal breezes invite you to explore the town à la bicyclette. Find a retailer on the beachfront and cycle down the Cabrillo Bike Path on the Waterfront.
You'll find your way to historical State Street, a charming walkway in the heart of Santa Barbara with eclectic adobes and red-tiled roofs. This is the perfect place for a stroll or window-shopping with your girlfriends among unique boutiques, showrooms, souvenir places, cafés, bars, and restaurants.
Just outside of Santa Barbara is the town of Montecito. Book a stay at Rosewood Miramar Beach—one of the most incredible hotels for a girlfriend getaway!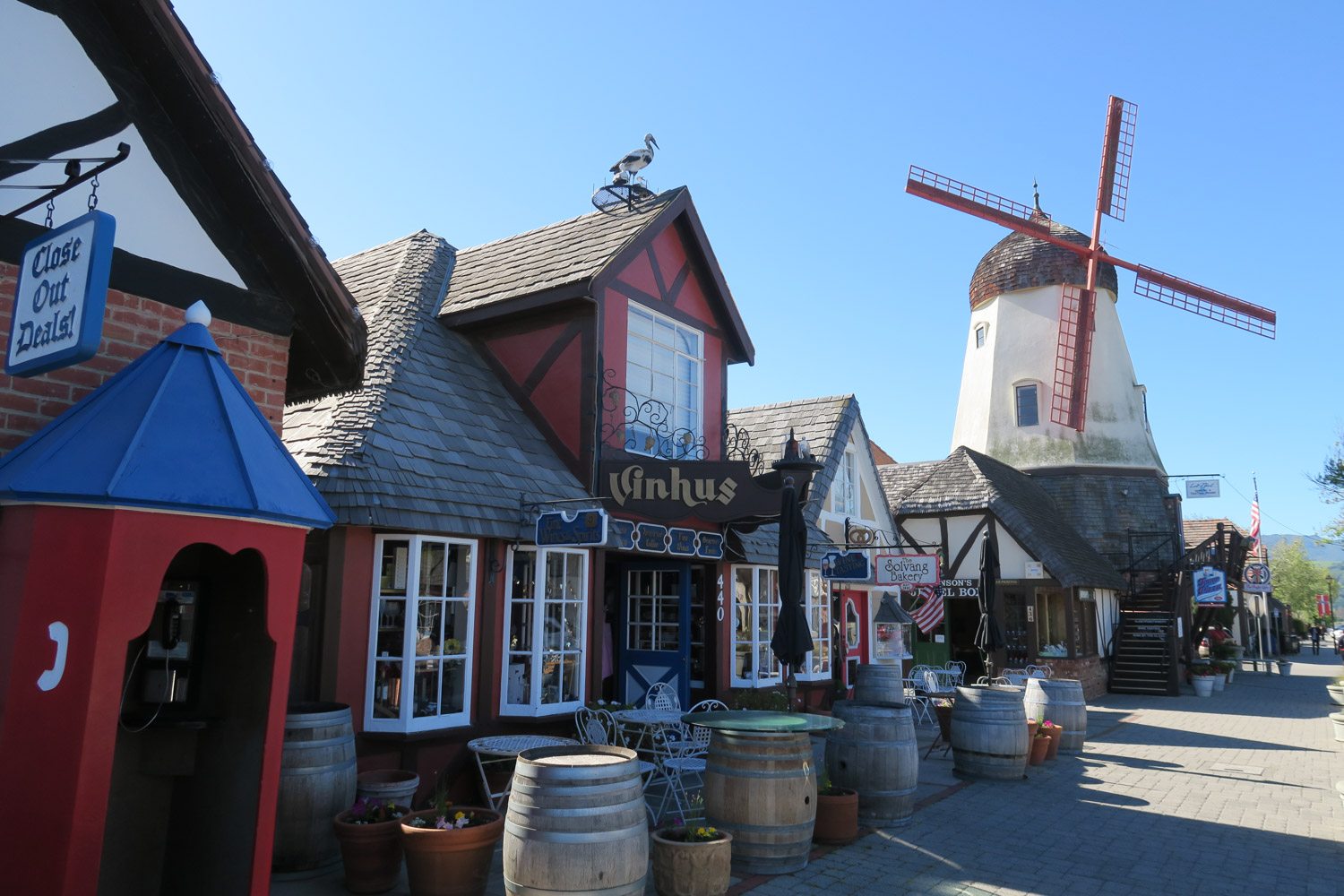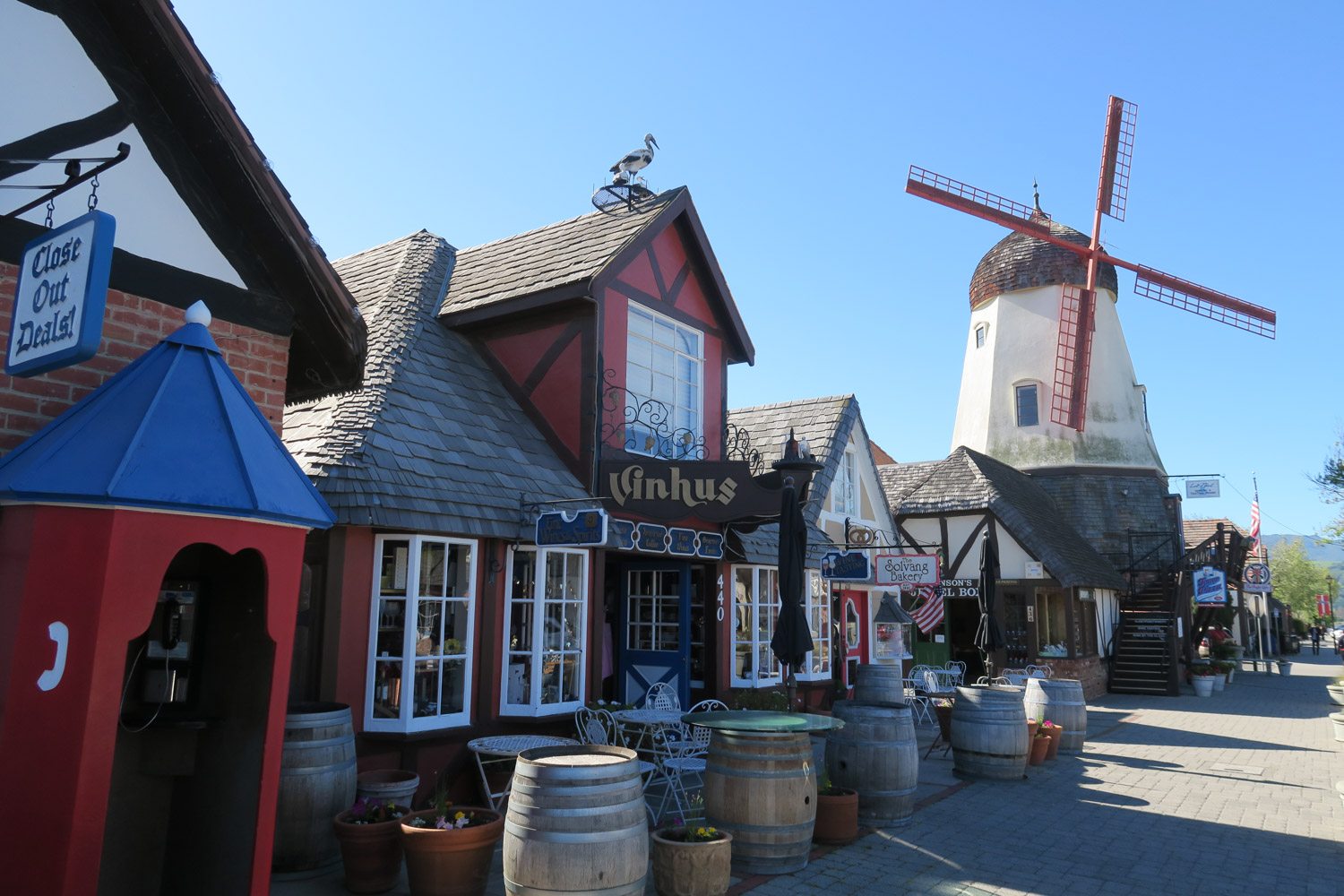 Stop 3: Solvang
Solvang was settled by Danish farmers, and all of downtown has a sort of faux-Danish vibe—this means lots of cute bakeries and gift shops! Be sure to stop by Mortensen's Danish Bakery for the freshest pastries and cookies around.
At the Old Danish Fudge Kitchen, you can grab goodies to your heart's delight—caramels, caramel apples, homemade soft pretzels, and fudge in a variety of flavors: Oreo, chocolate with pecans, rocky road, vanilla pecan, and more.
Solvang is also home to several fine wineries, such as the popular Sevtap Winery Tasting Room. Even the locals go here, so you know it's top-notch! Try a sample of merlot, chardonnay, or petit verdot—or take a few bottles home as gifts!
One of my favorite tasting rooms was Sort This Out, with its vintage, pin-up theme throughout the shop and wines. Be sure to check it out and chat with the friendly winemakers!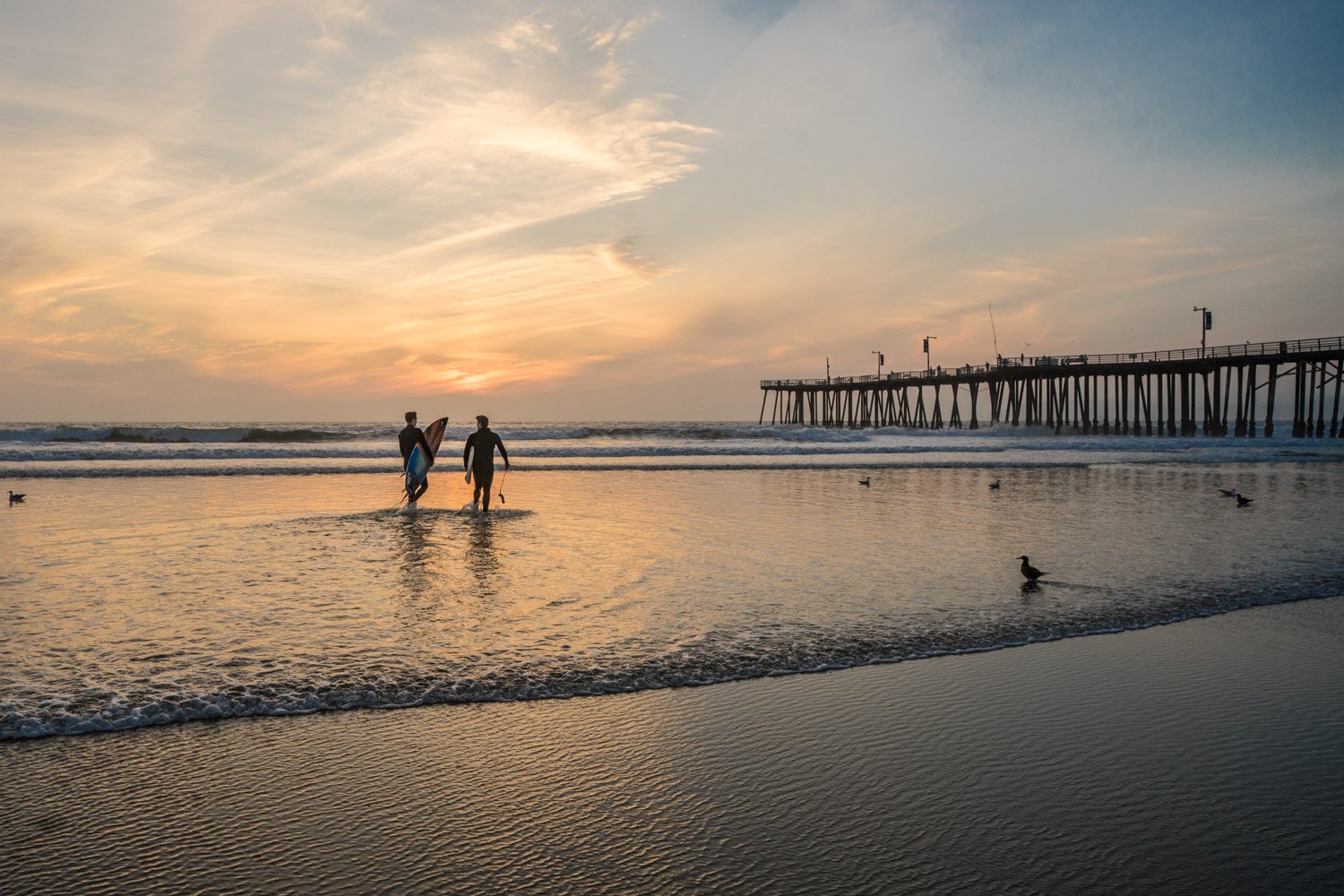 Stop 4: Pismo Beach
Next, drive down to Pismo Beach, self-dubbed "Clam Capital of the World" because of the Pismo clams, which once were abundant here. You'll find the heritage of clamming still strong with the annual Clam Festival and the gigantic concrete clam statue at the end of Price Street.
Stop by local landmark Splash Café Pismo Beach for its award-winning clam chowder (so yummy!). More than 30,000 gallons are served at the café per year!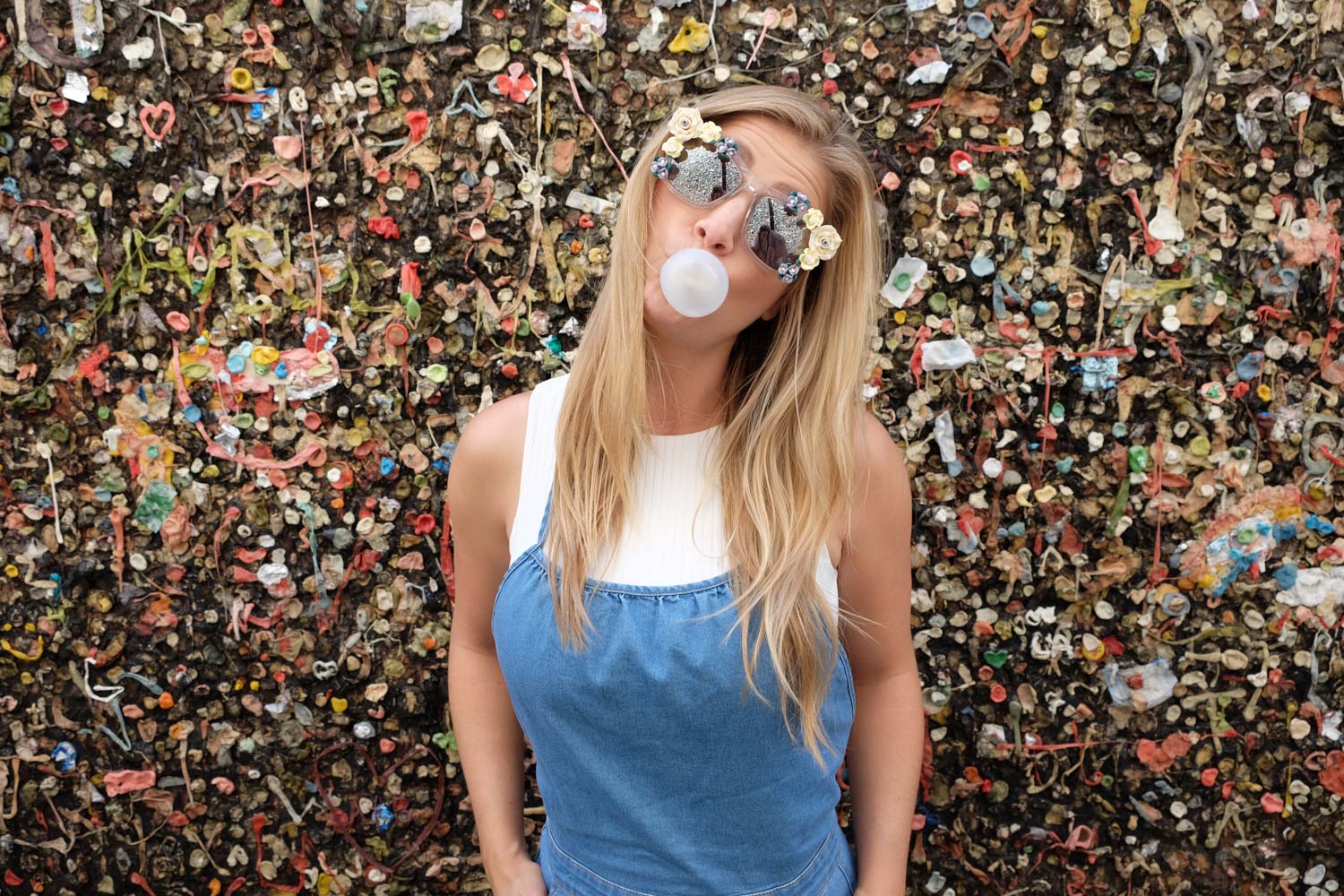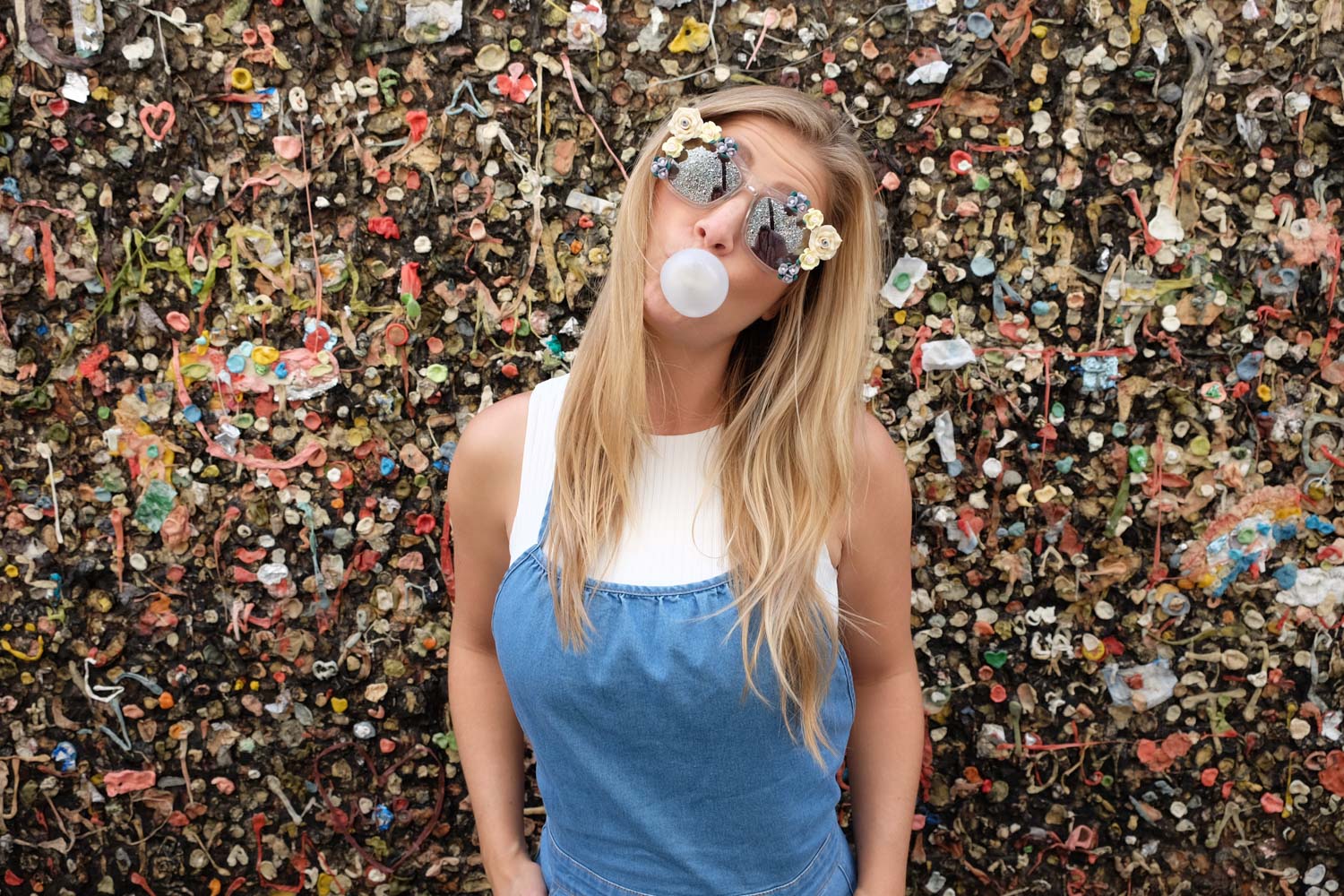 Stop 5: San Luis Obispo
Next up, it's San Luis Obispo—dreamy, eclectic, trendy SLO. Stop here for the night at Madonna Inn, a whimsical resort with a fairy-tale exterior and modern furnishings, such as a hilltop terrace, heated infinity pool, spa, and 45-foot waterfall.
Downtown SLO is coastal California's favorite place to shop for artisan creations, art galleries, and specialty wines.
Every Thursday night, six blocks of Higuera Street are closed off for the second-largest farmers' market on the West Coast. With many vineyards and wineries in the county, the number of tasting rooms in downtown SLO is no surprise.

Stop 6: Morro Bay
Morro Bay is one of the coolest natural landmarks I've seen in my travels. The quaint seaside town and surrounding beaches have year-round activities like boating, kayaking, surfing, golfing, hiking, and biking. There are tons of cute shops, delicious dining options, and many accommodation options.
Don't miss out on the saltwater taffy!
Helpful Tip
I'd recommend filling up your gas tank here so you don't have to worry about getting stranded for the next leg of the drive!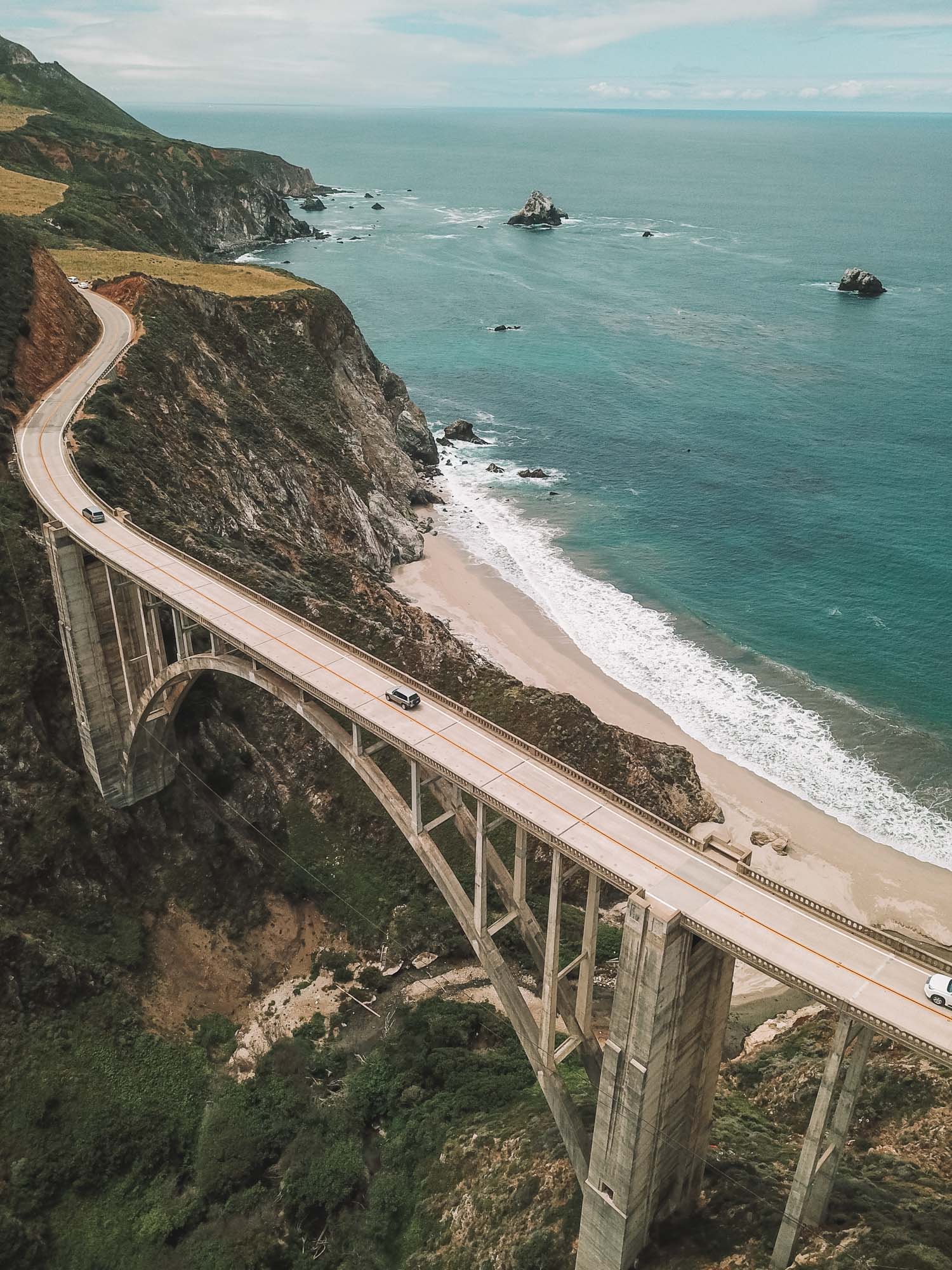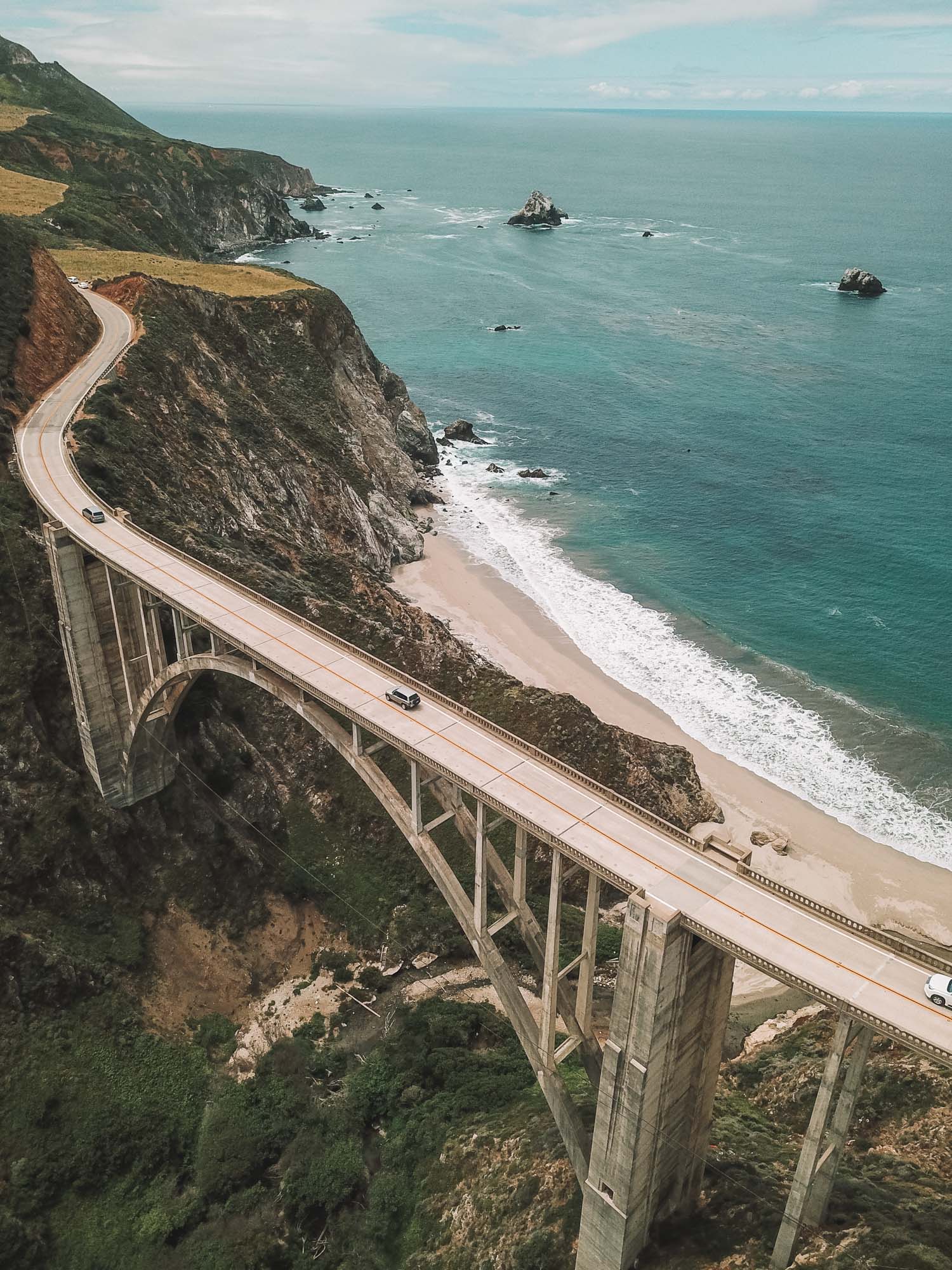 Stop 7: Big Sur
Continuing along the coastline will take you to Big Sur, roughly 85 miles of stunning Pacific Ocean scenery. If I could stop at every turnout I would have… be sure to leave yourself a day to cruise up the coast because you WILL want to stop for some photo ops!
For literature buffs out there, stop to browse at the Henry Miller Memorial Library, an "arts center, bookstore, and performance venue" dedicated to literary legend Henry Miller.
You'll also drive through iconic Big Sur landmarks, like Bixby Bridge!
Lastly, be sure to stop off at the Big Sur Bakery, a rustic restaurant that serves beef brisket, banana bread, and wood-fired pizza.
Helpful Tip
Big Sur Bakery has the only gas station for the next 40 miles north, so be sure to fill up if you're getting low (but it's not cheap!).

Stop 8: Carmel by the Sea
Carmel is an artist-friendly town famous for its beautiful beach and slice of eccentricity—for example, the local law declares that you can't wear high heels without a permit.
Then hit the 17-Mile Drive, a scenic road past golf courses, mansions, cypress trees, interesting rock formations, and landmarks that sound like they came out of a children's novel—Lone Cypress, China Rock, Huckleberry Hill, Spanish Bay, and Spyglass Hill.
The ocean views are truly photogenic—go in the afternoon for the clearest horizons.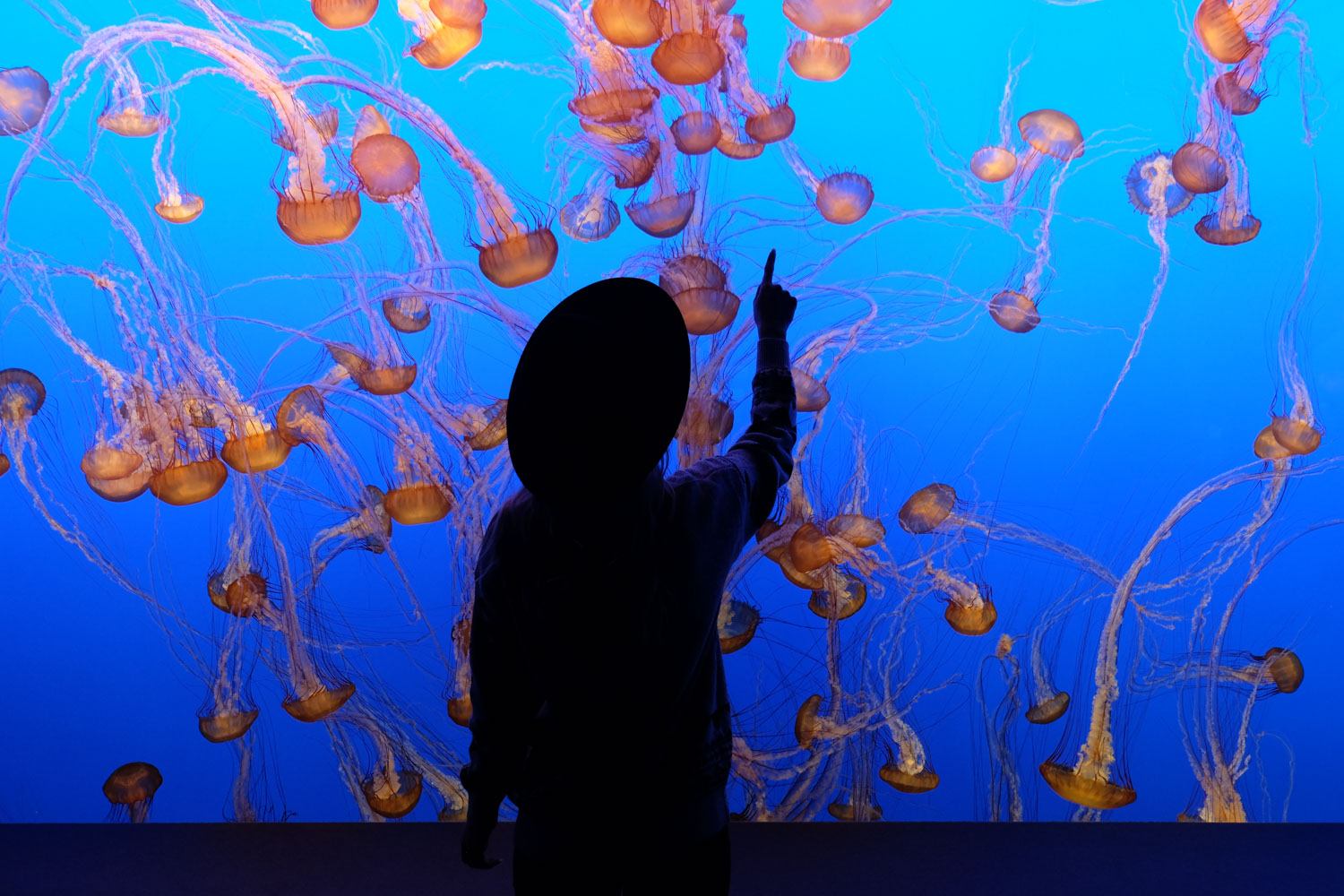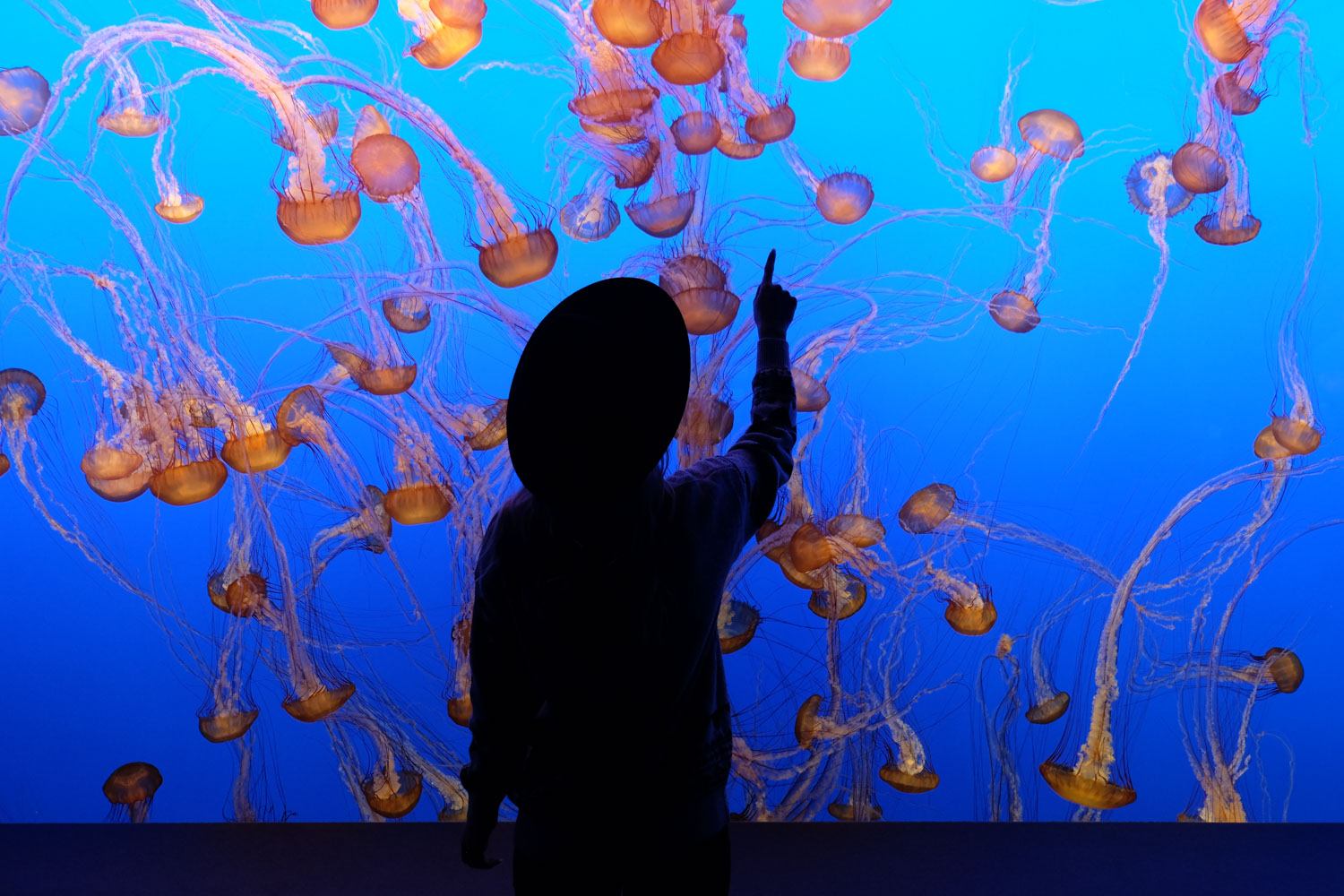 Stop 9: Monterey
Not far from Carmel, Cannery Row is Monterey's waterfront shopping and restaurant street. It was made famous in Steinbeck's eponymous novel in which he described the road as "a poem, a stink, a grating noise, a quality of light, a tone, a habit, a nostalgia, a dream."
Originally lined with sardine canning factories, the road is now a tourist hub that is home to cinemas, billiards pubs, live music venues, and the fantastic Monterey Bay Aquarium.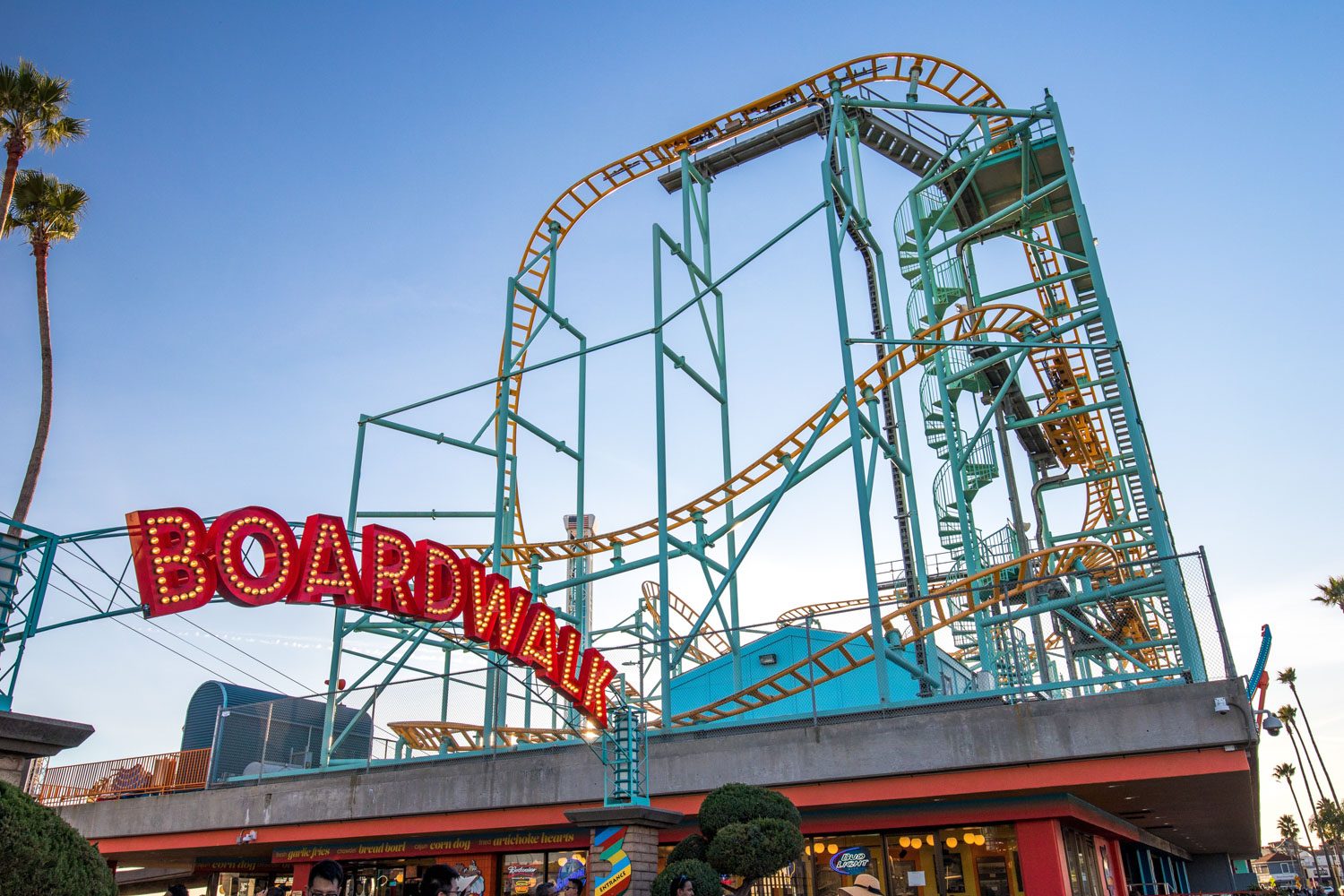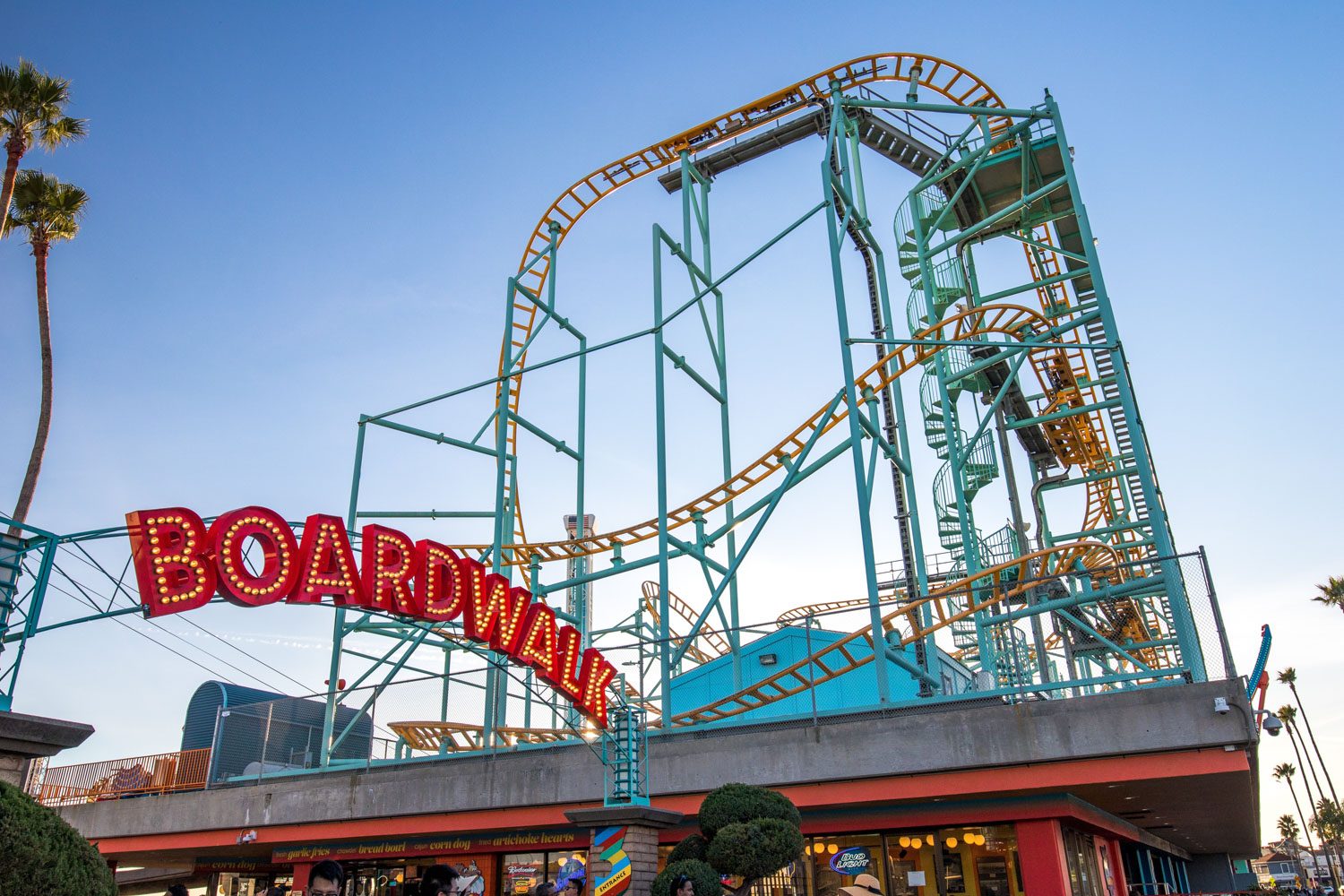 Stop 10: Santa Cruz
Santa Cruz Beach Boardwalk stretches along the coast of Monterey Bay, a fun place to stop for the afternoon. You can play video games at the arcade, go mini-golfing, play laser tag, and bet at the Casino Fun Center.
There's also a ton of history here. The famous Giant Dipper roller coaster and the Looff Carousel are official historical landmarks both worth a ride. You'll also find the Boardwalk's Cocoanut Grove events venue, which was featured in the Marx Brothers movie The Cocoanuts and live shows of Benny Goodman and Lionel Hampton.
For good eats, catch a cinnamon morning bun or apple slipper at Kelly's French Bakery or an avocado-heavy quinoa burger with sweet potato tots at Surfrider Cafe.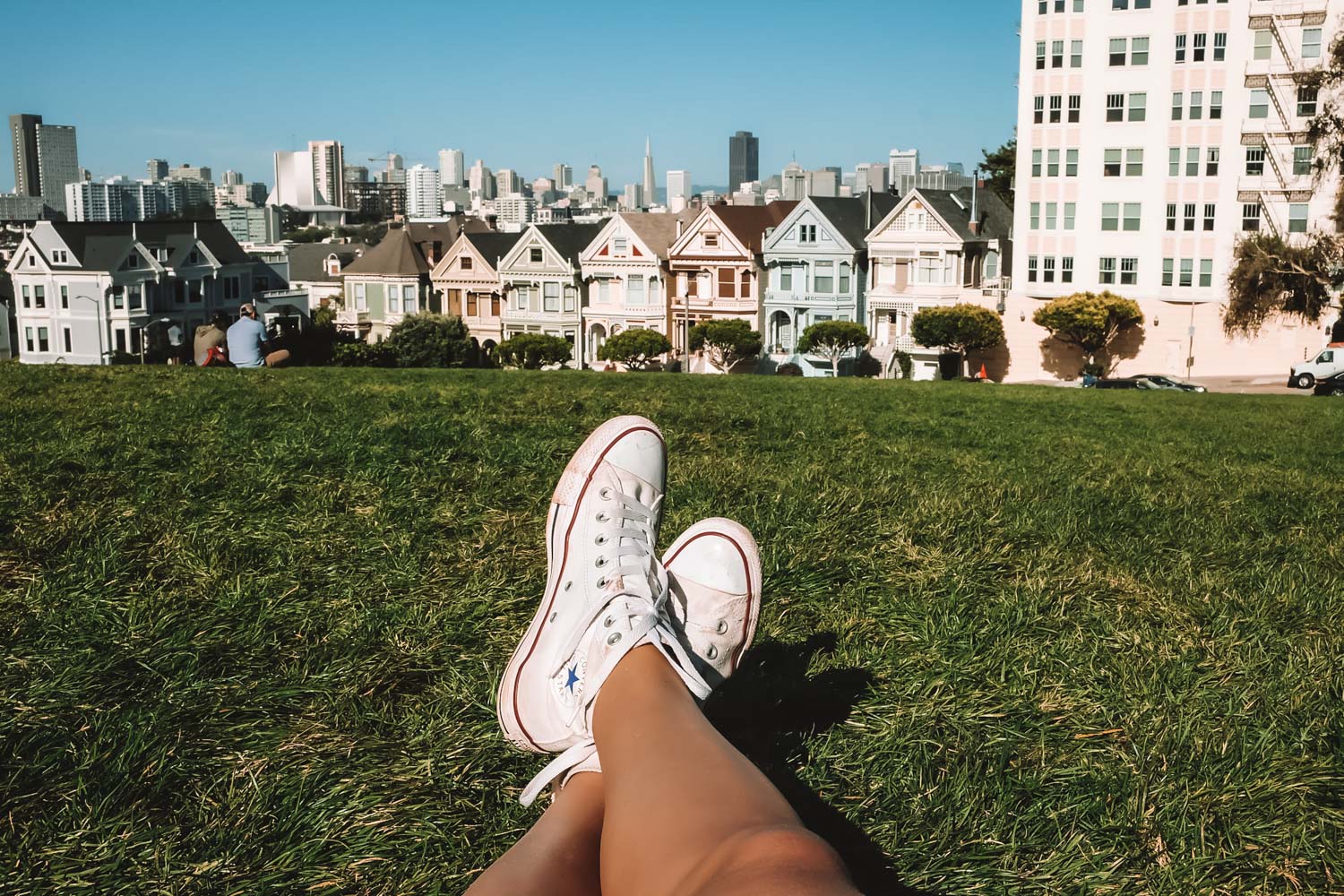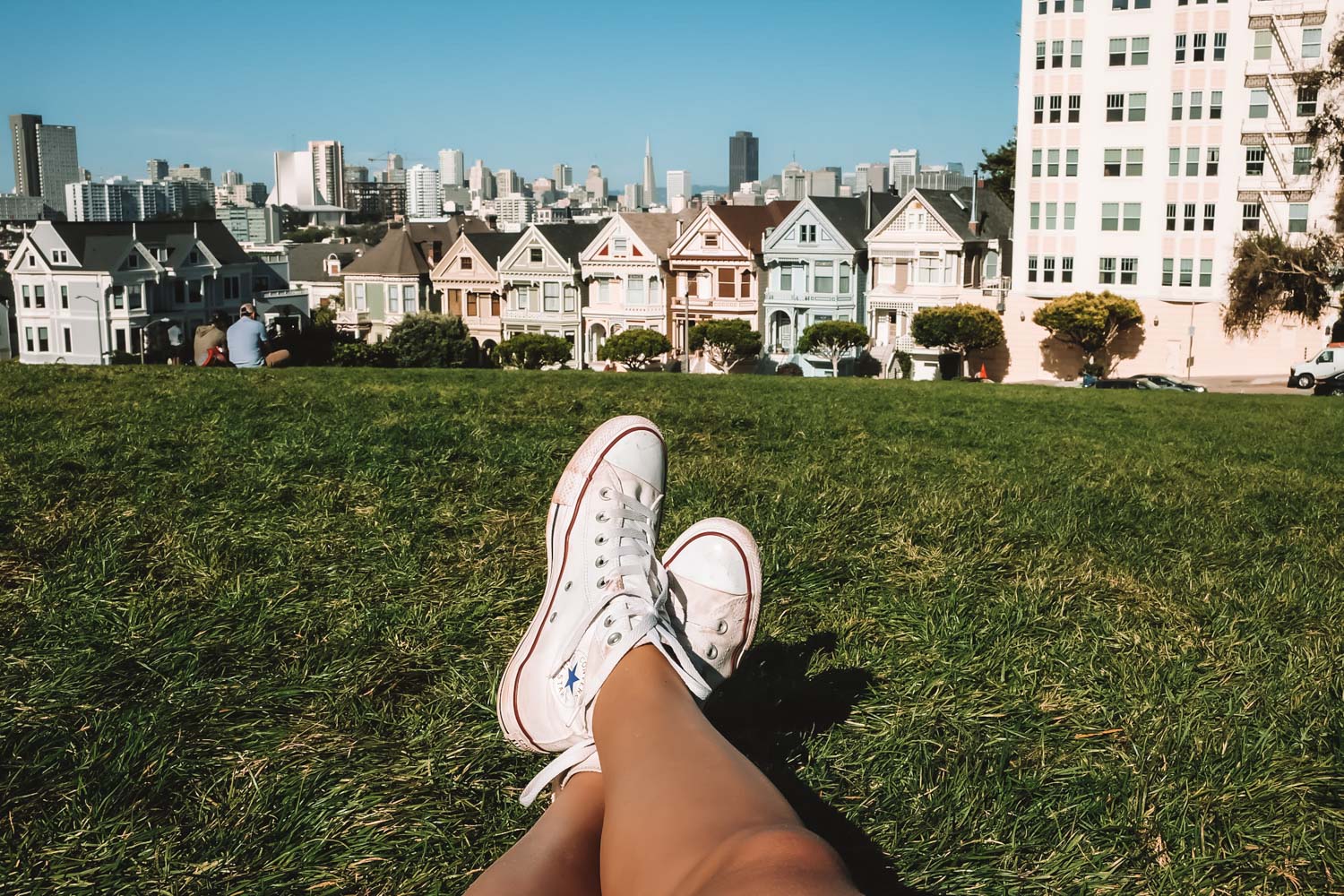 Stop 11: San Francisco
It's down to the last stop—San Francisco! No trip would be complete without a visit to Fisherman's Wharf, the waterfront tourist attraction where you'll find Ghirardelli Square, Ripley's Believe it or Not! museum, Bubba Gump Shrimp Co., and the floating Forbes Island seafood restaurant.
Just south of the Wharf is the Golden Gate Park, where you'll find the beautiful Conservatory of Flowers, a Victorian-era greenhouse with more than 2,000 species of plants.
Hop on the streetcar to Mission District, the working-class neighborhood that's gradually built up a reputation as the artist and hipster quarter. It is home to the trendiest restaurants in town and murals that are several blocks long.
If you'll be staying in the city for a few days, plan to take a trip out of the city to the Marin Headlands for some incredible views of the Golden Gate Bridge. I explored and came across the hidden Point Bonita Lighthouse, which I would recommend to anyone looking for a little getaway from the speed of the city.

How Long is Your Road Trip?
Depending on the amount of time you have to drive the California Coast, be sure to check out all of my California itineraries too!