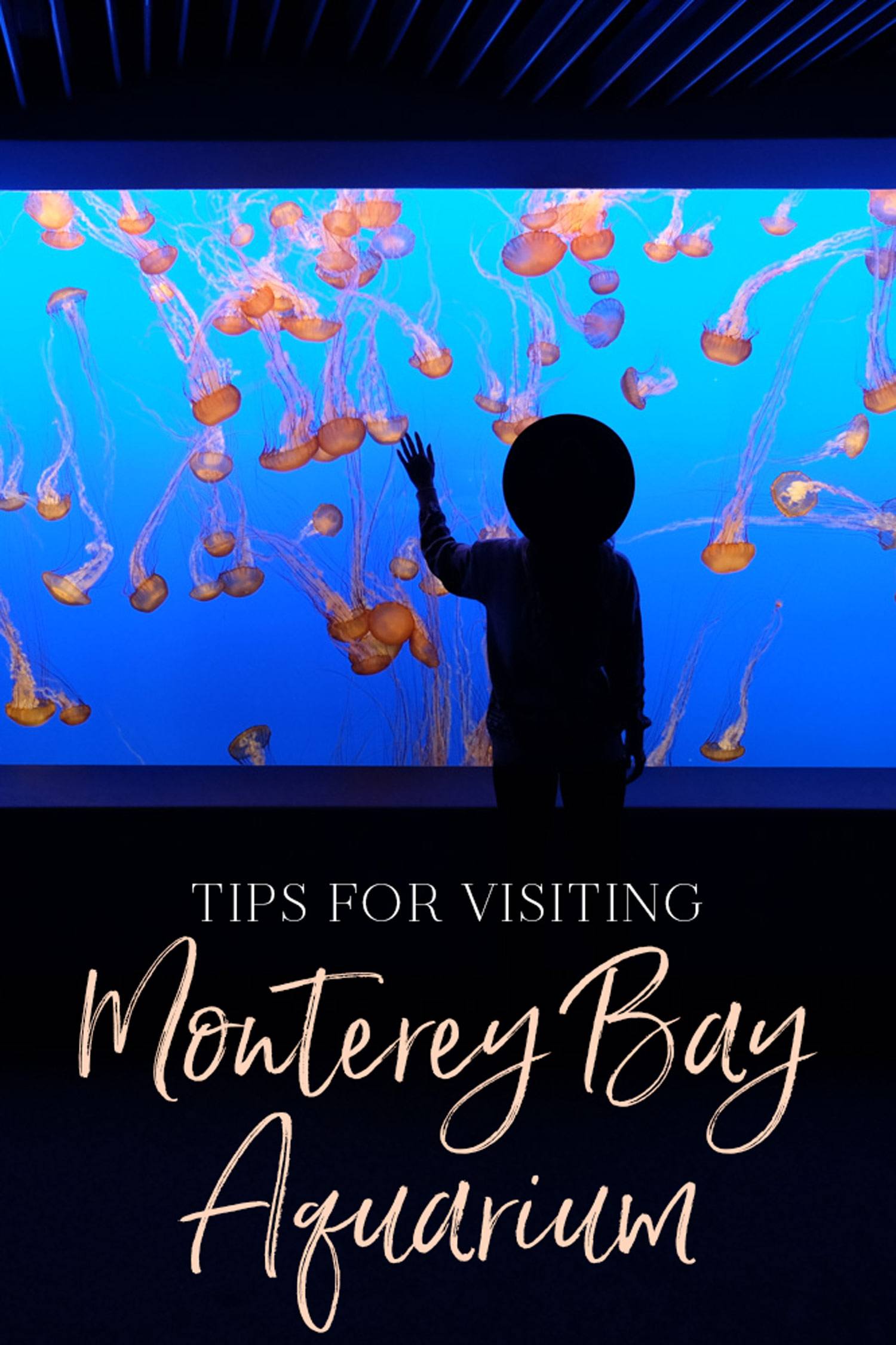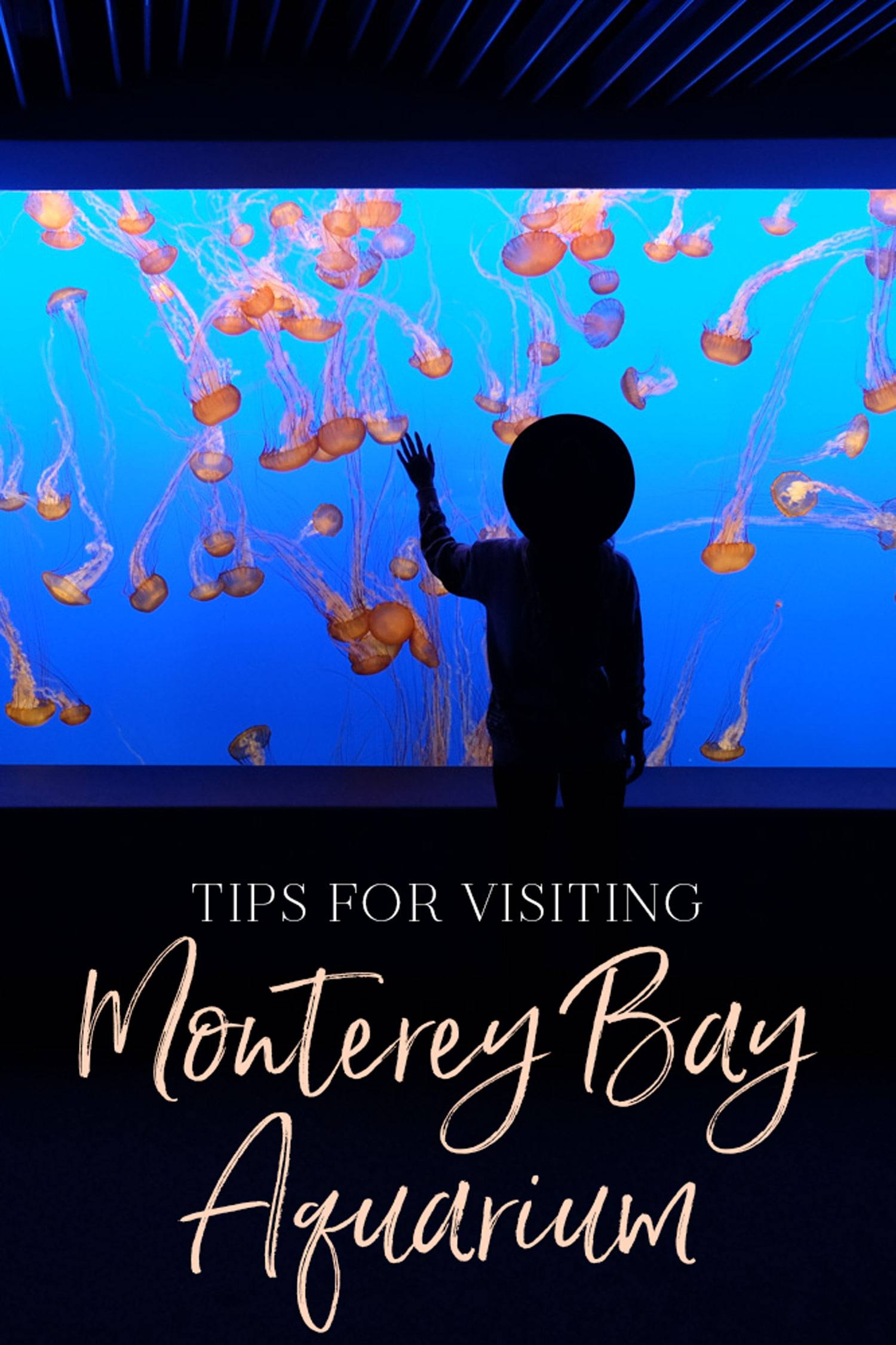 Monterey is one of the most beautiful towns in California. It's home to wineries, great surfing, legendary golf courses, breathtaking beaches, and one of the most famous aquariums in the country.
 Fun fact, Pixar used the Monterey Bay Aquarium as inspiration for the movie Finding Dory! It's a magical place that boasts a 28-foot kelp forest exhibit, mesmerizing jellyfish and adorable sea otters.
But if you want to make the most of your visit, there are a few things you need to keep in mind. Here are my tips for visiting Monterey Bay Aquarium!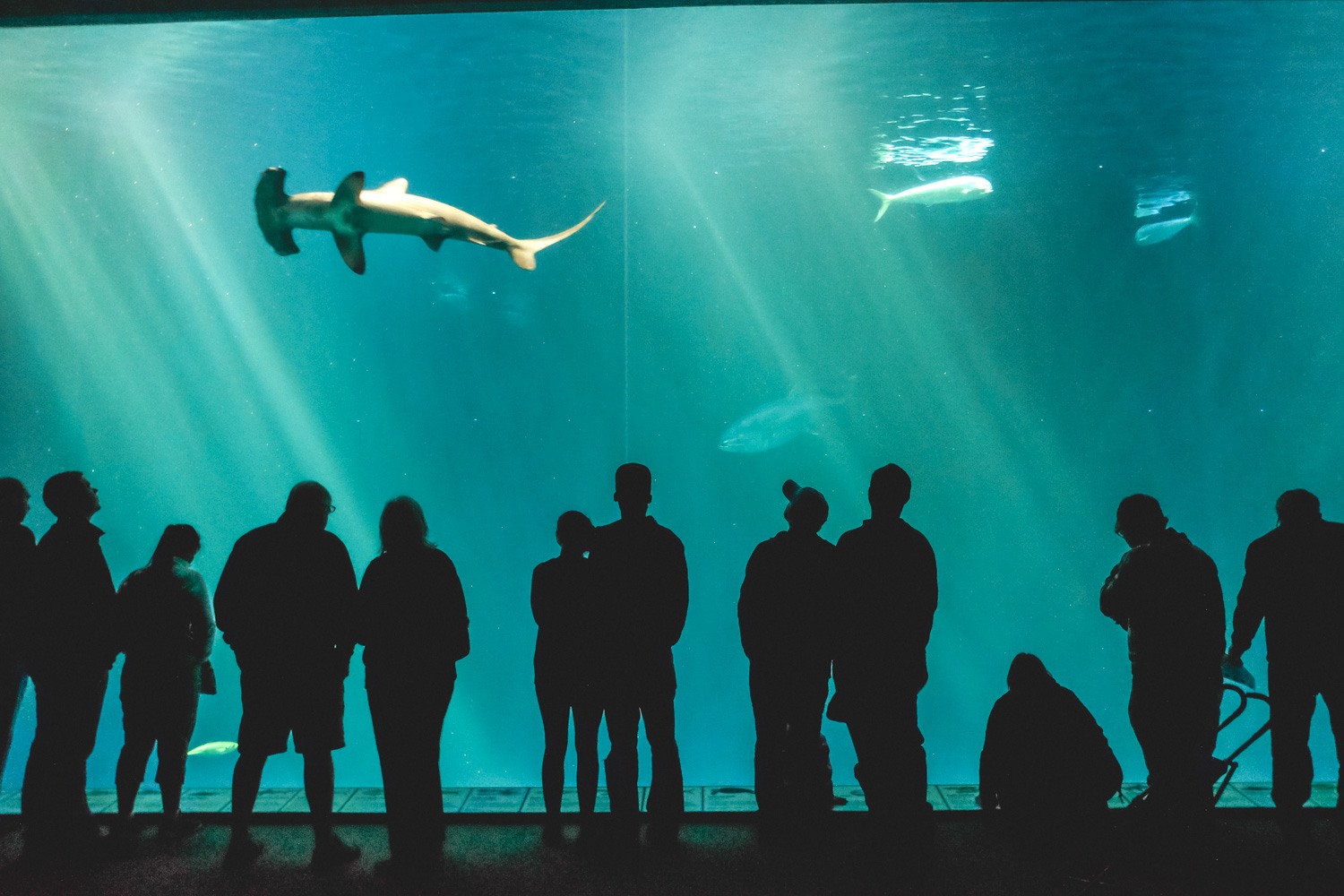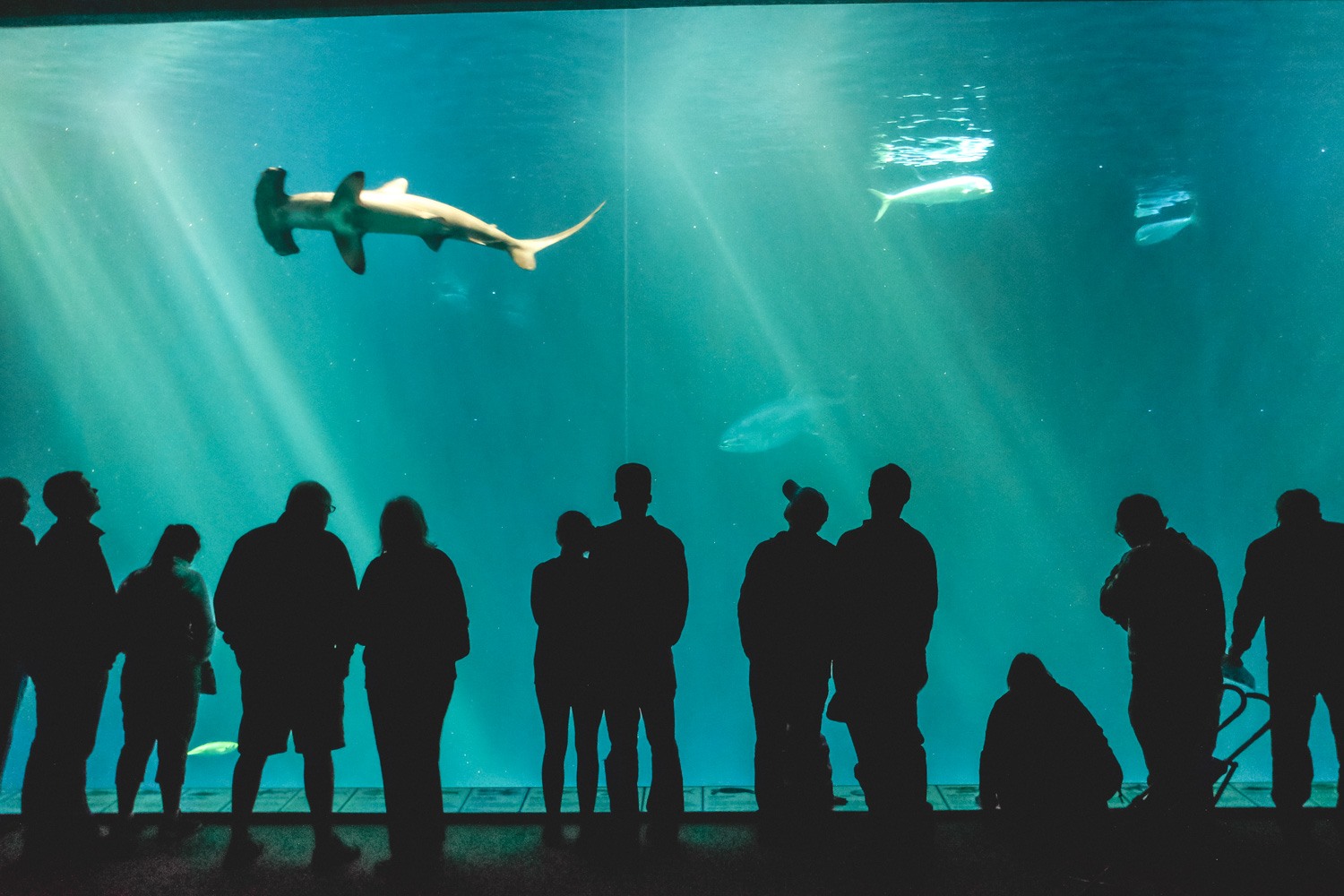 Avoid the Crowds
Summer is considered "high season" in Monterey which means that the aquarium is going to be very busy. If it's the only time you can visit, plan your trip on a Tuesday or Wednesday. You will also find fewer people between 2 pm and 6 pm.
You'll avoid the summer crowds and have the aquariums visually exciting exhibits to yourself.
Another good time to visit is during fall and winter. As the weather starts to cool down, the number of people going to the aquarium begins to drop off.
It's also worth setting your alarm clock and waking up early to get there when it opens. the crowds begin to show up around 11 am. You can get your hand stamped as you leave the aquarium and come back a few hours before it closes.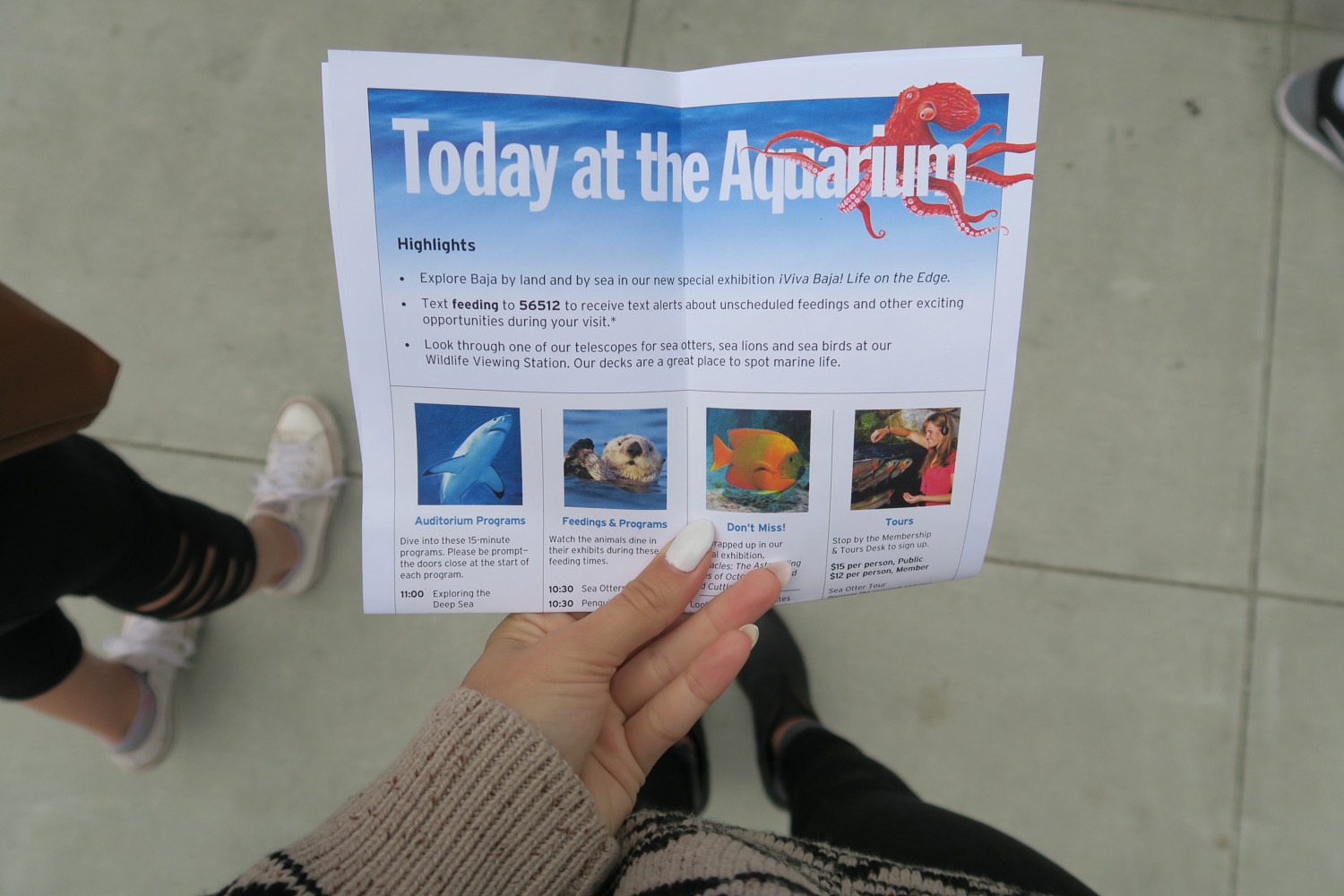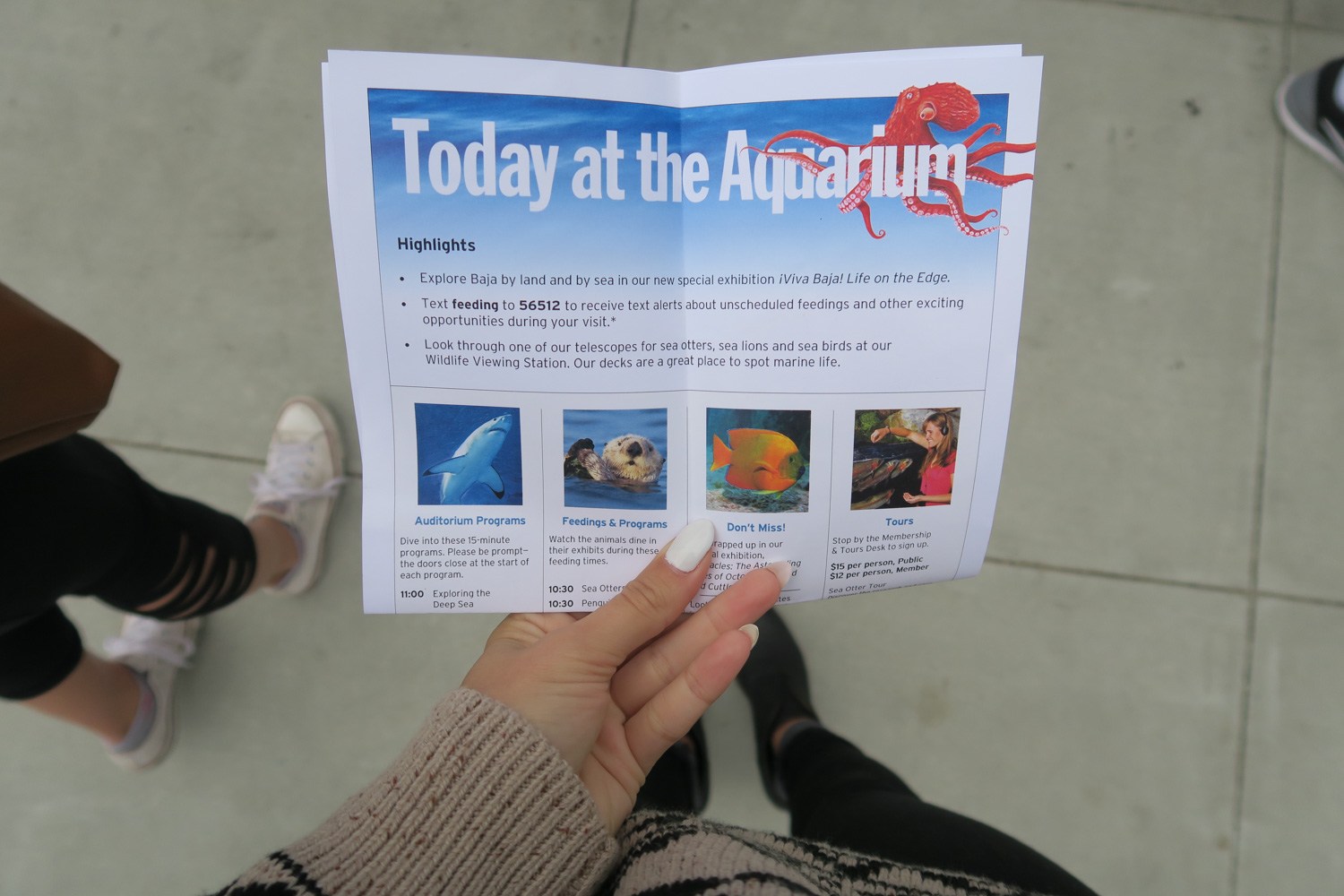 Make a Plan
Standing at 322,000 square feet, the Monterey Bay Aquarium is enormous. It houses more than 35,000 animals and over 550 species of marine life.
If you want to make sure you have time to see everything, you'll need a game plan.
As soon as you arrive, check the feeding schedules, times for films shown in the auditorium, live demos, and any tours. You can then plan the rest of your day around what you want to see the most.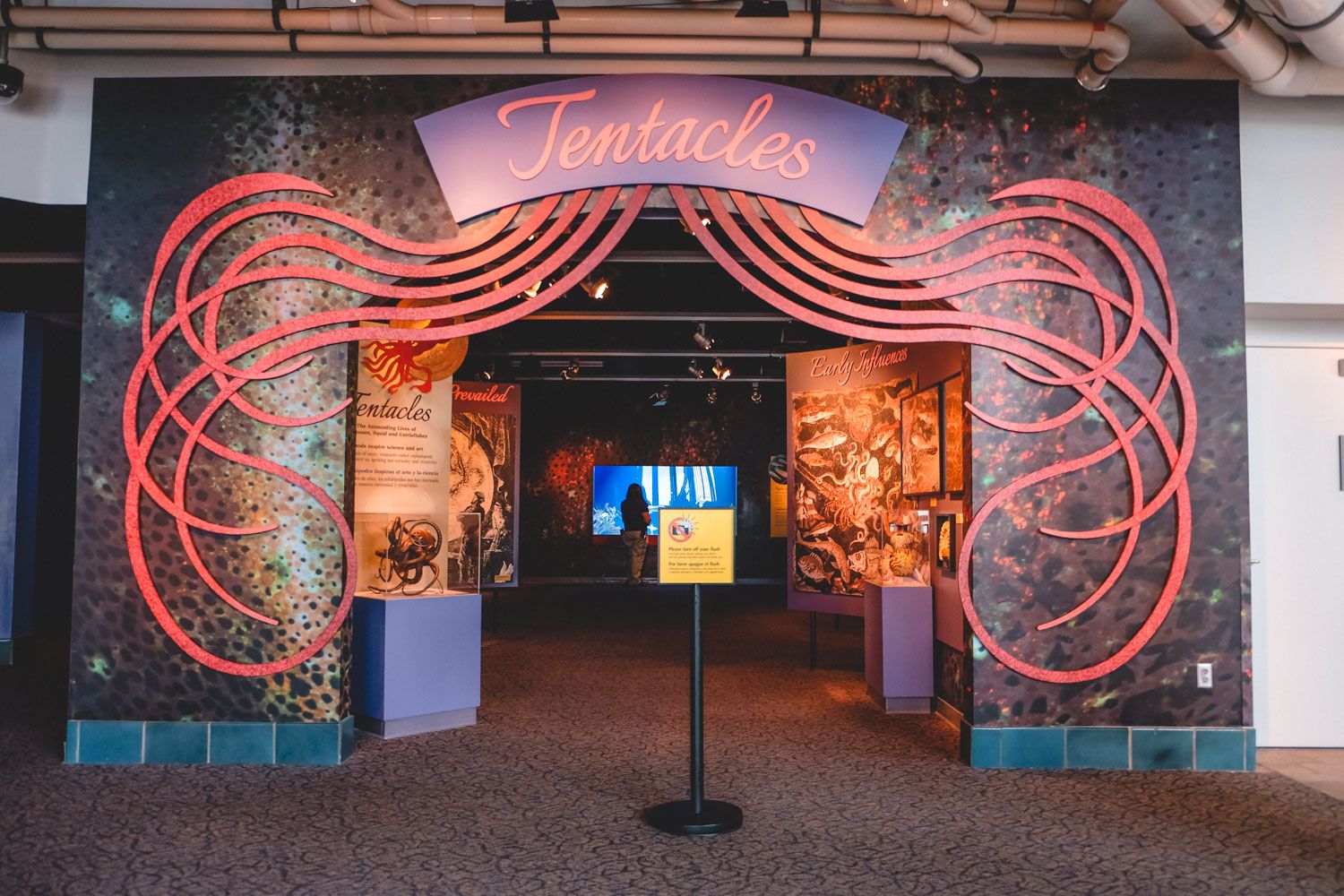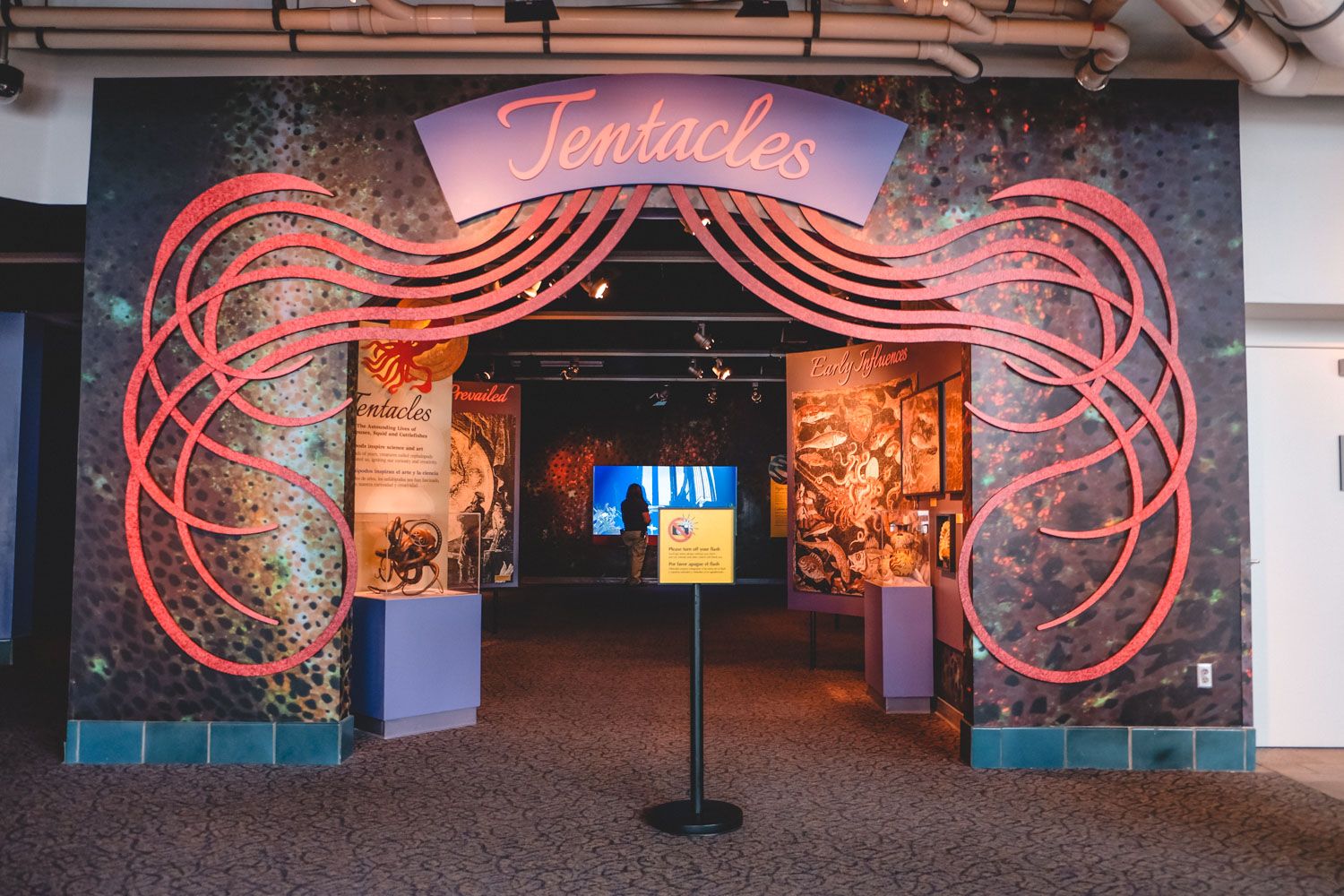 You can also download the Monterey Bay Aquarium app. It includes a daily schedule with reminders, interesting facts about the marine life and a map to help you easily find the exhibits, animals, and amenities.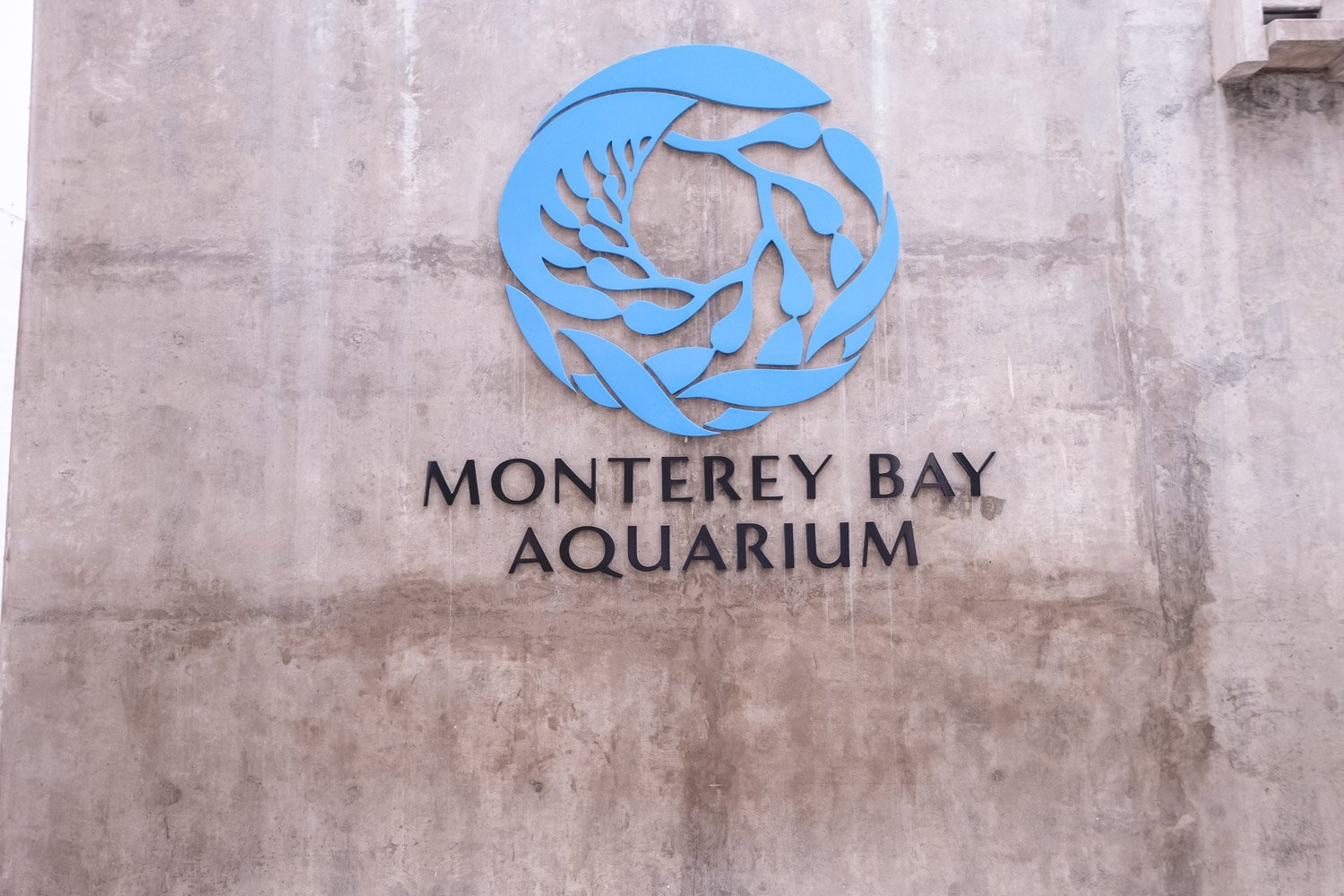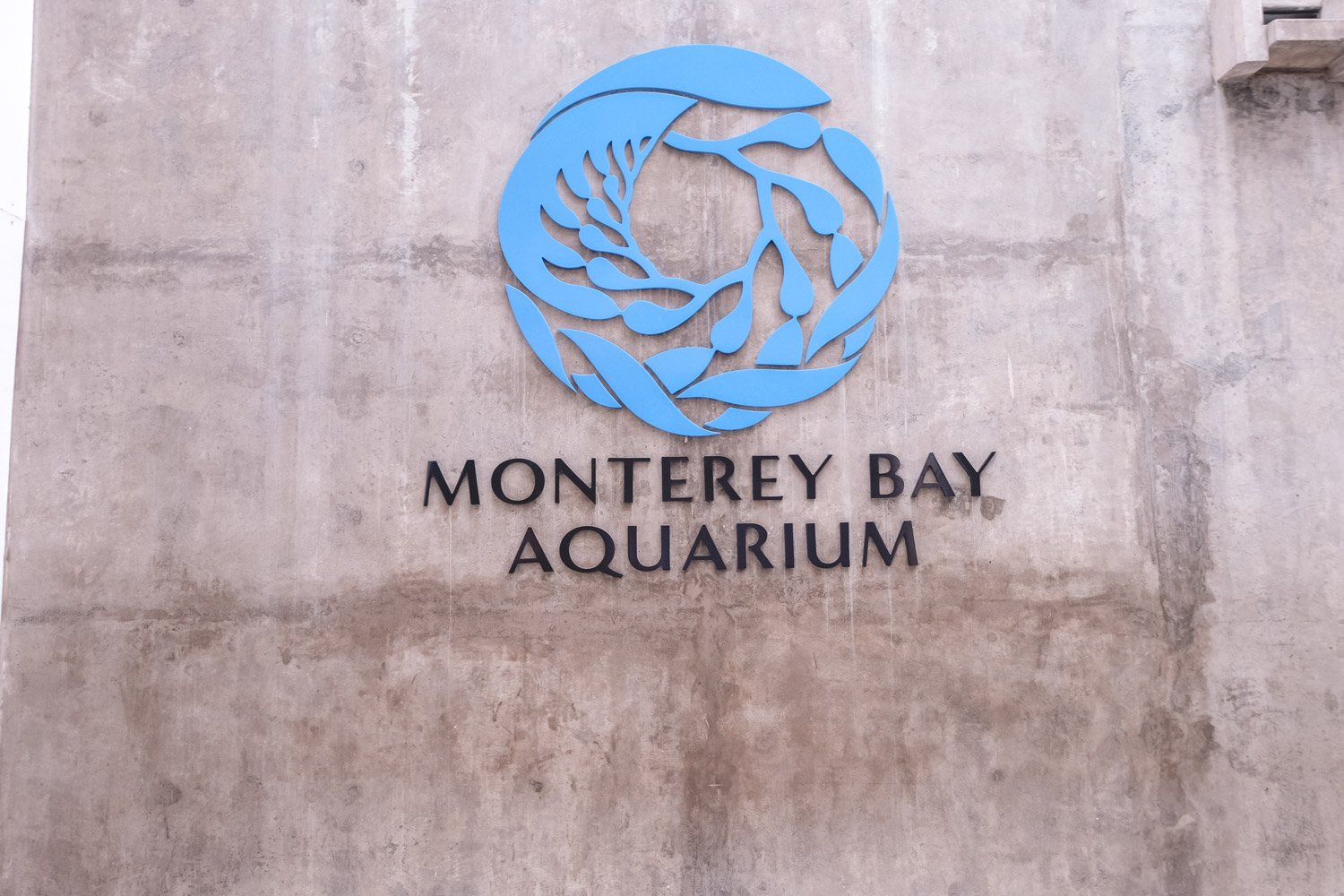 Parking
You can park at the Downtown East Garage on Tyler Street for a flat fee of $7. The aquarium also operates a trolley to and from the parking space so you don't have to walk up and down.
If the garage is full, there's loads of street parking available – just make sure to get there early if you want a nearby spot!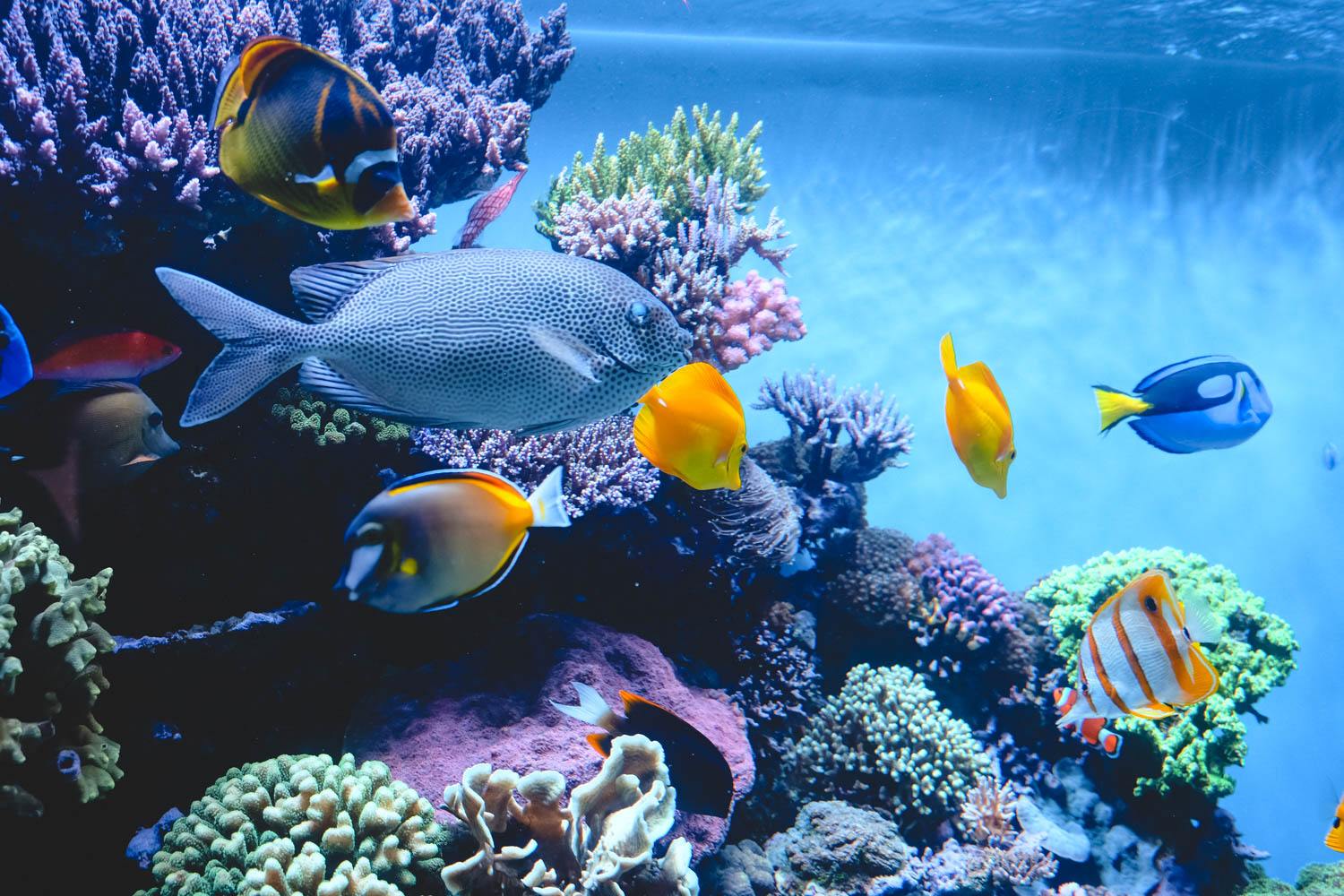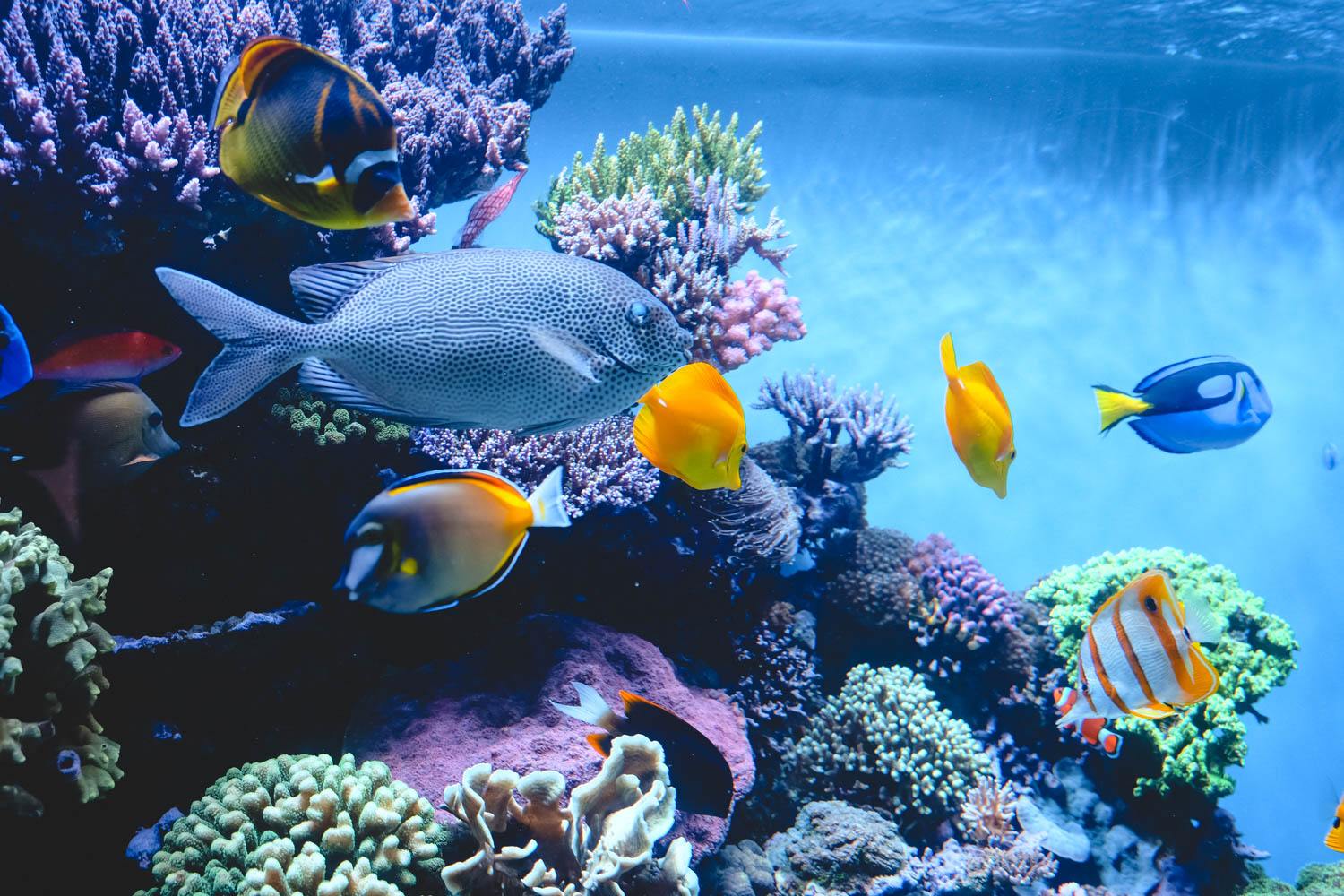 Pack a Picnic
All of the walking around is going to make you very hungry. While the aquarium does have a restaurant, it's a popular spot with the menu designed by Napa Valley chef, Cindy Pawlcyn.
If you want to eat here, you'll need to make a reservation ahead of time.
Avoid the hassle and crowds by packing a picnic. You can sit at one of the many tables outside of the aquarium and take in the views of the bay.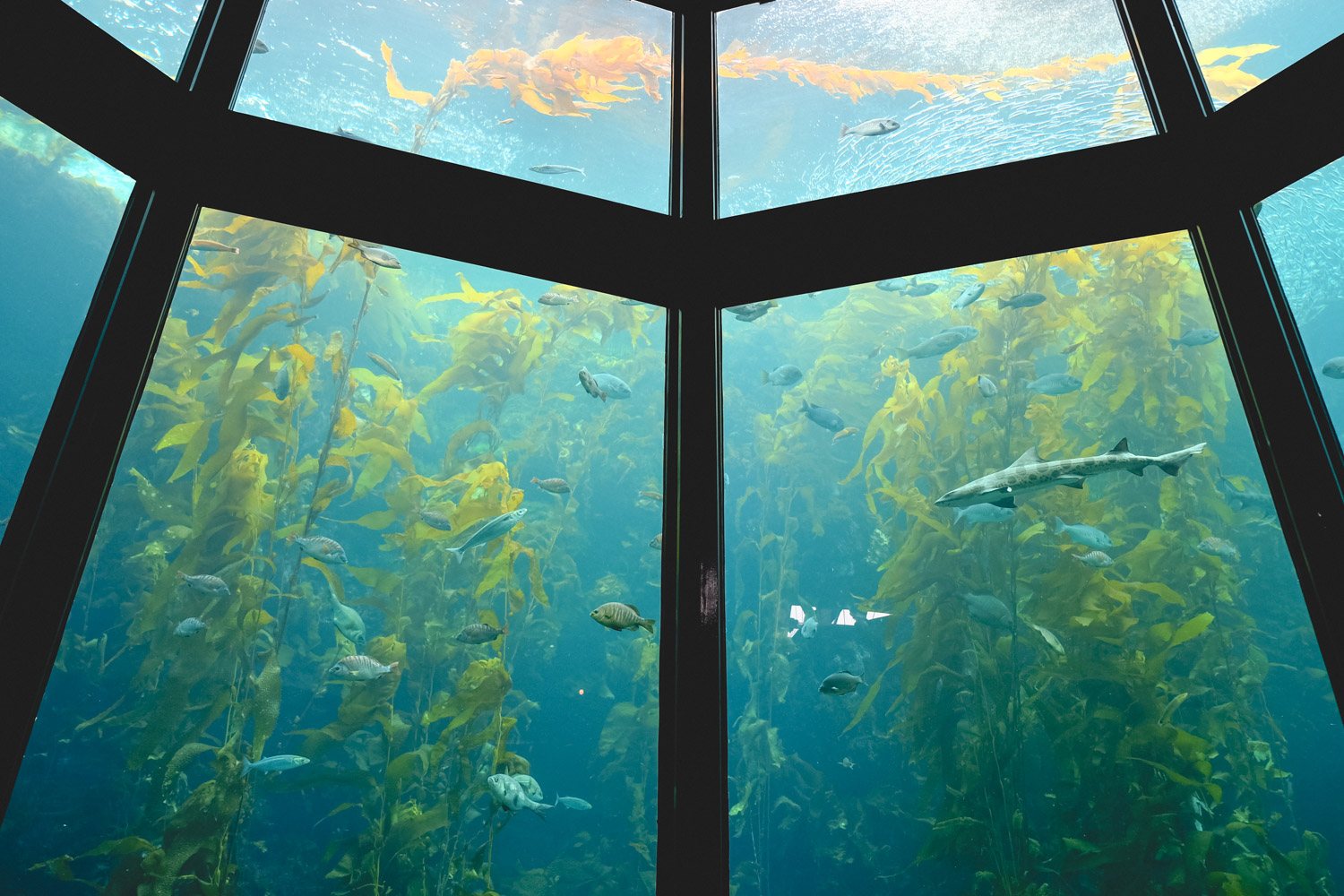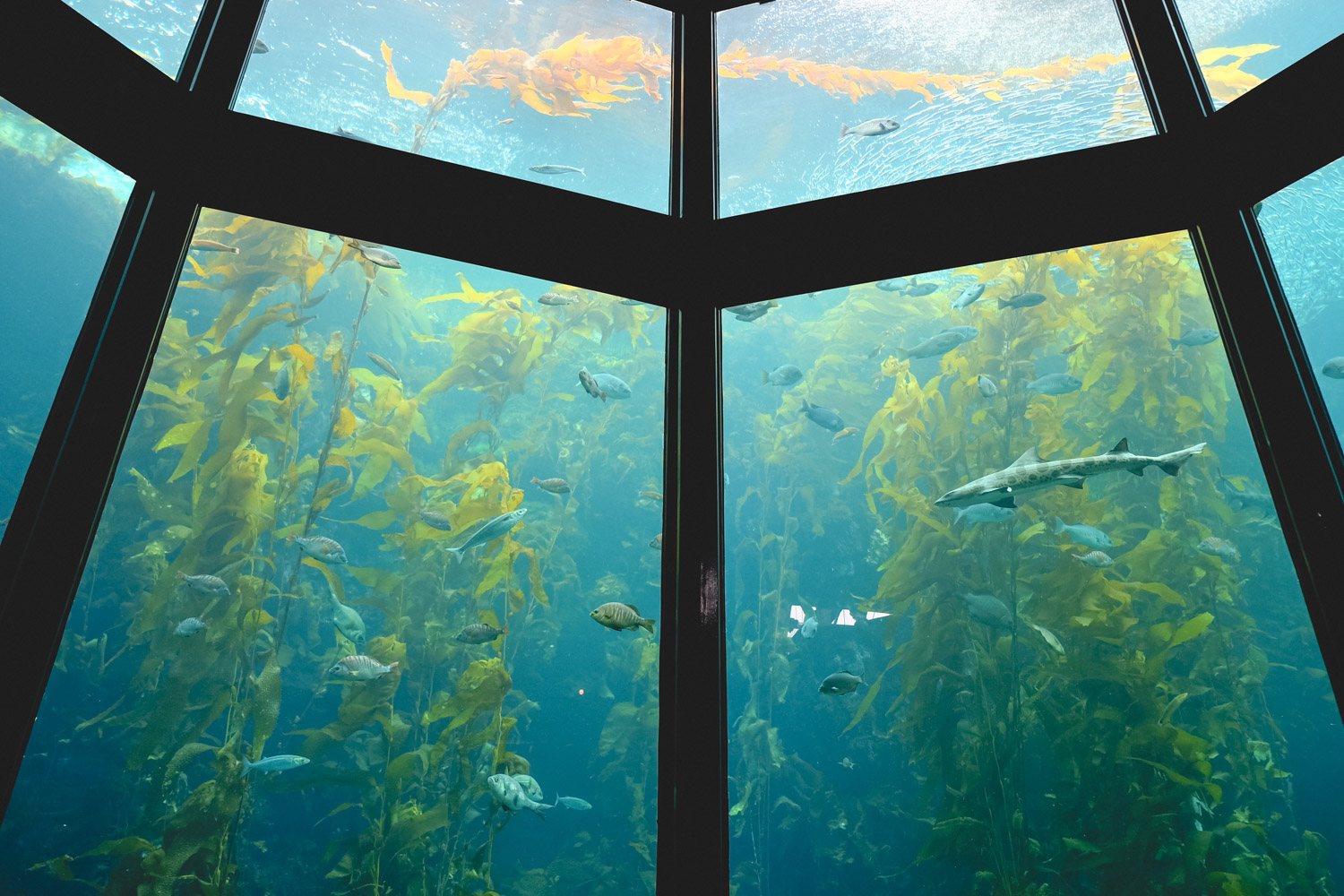 Tickets are Expensive
A trip to the Monterey Bay Aquarium isn't a budget activity. Tickets for adults are $49.95, children are $29.95, and students/seniors (65+) are $39.95.
It may sound like a lot, but the aquarium is a non-profit. The money that it makes goes towards conservation efforts and research, so it's worth it.
With the price being the same all day, it's best to go early in the morning to see it all and come back later in the day to get your money's worth.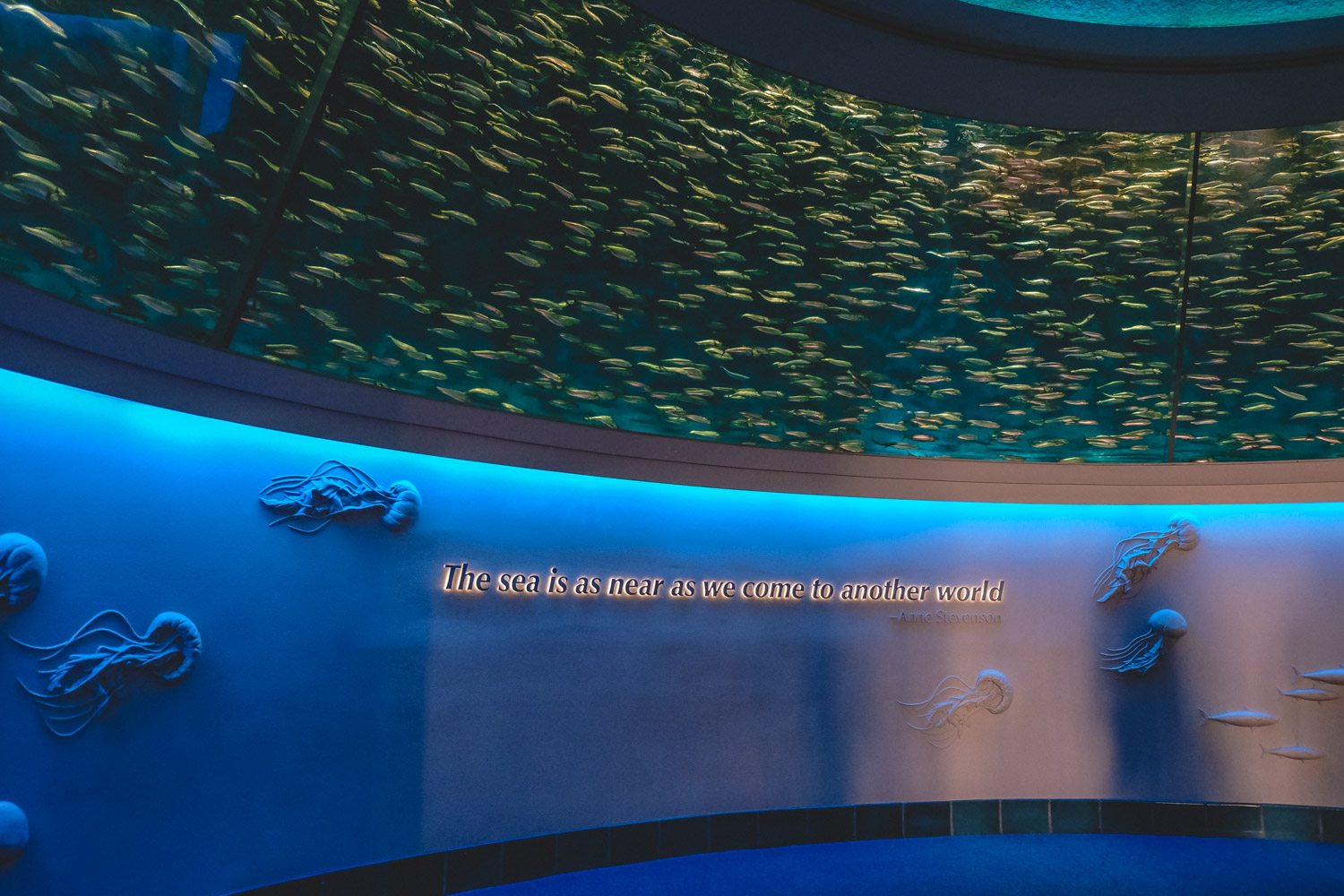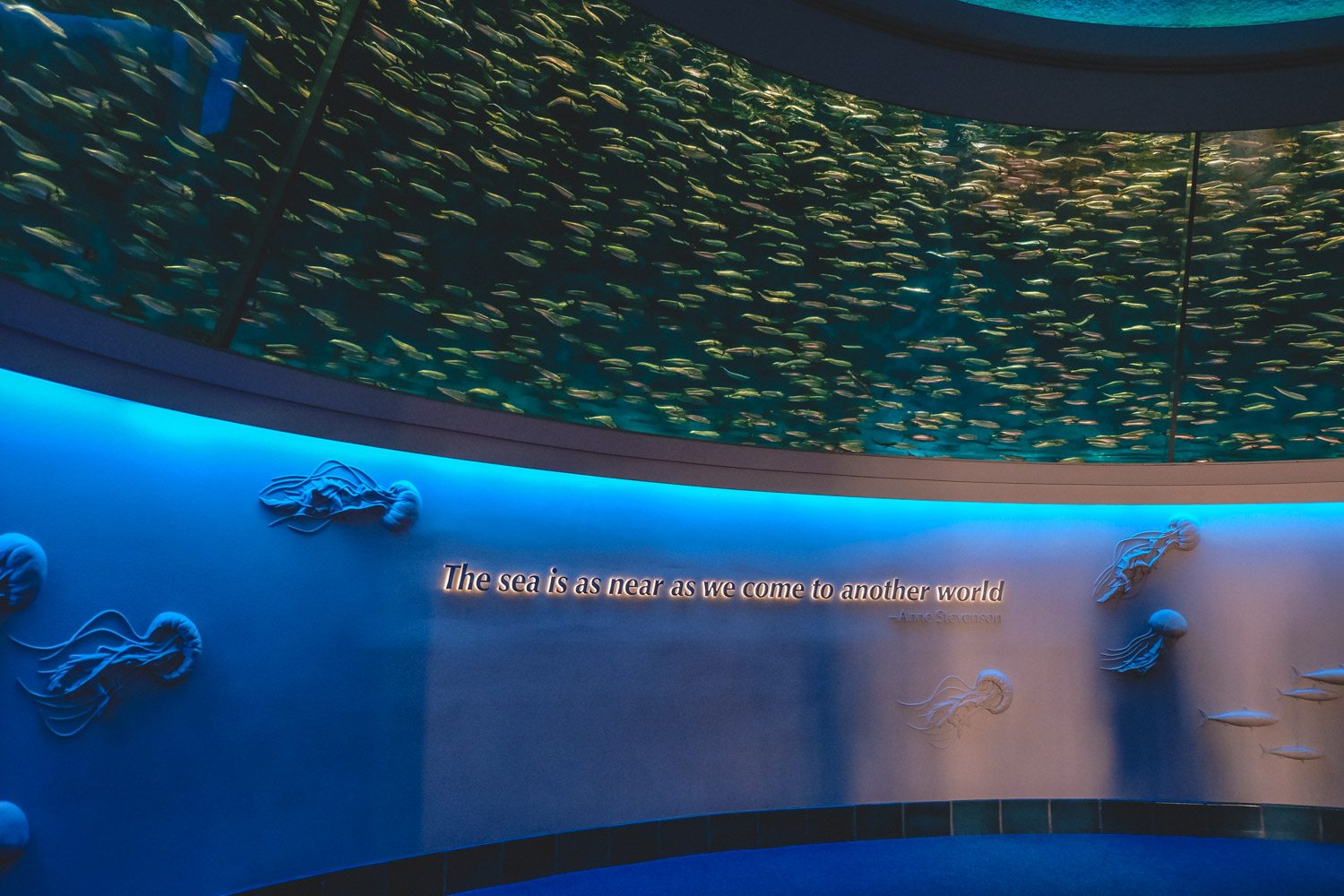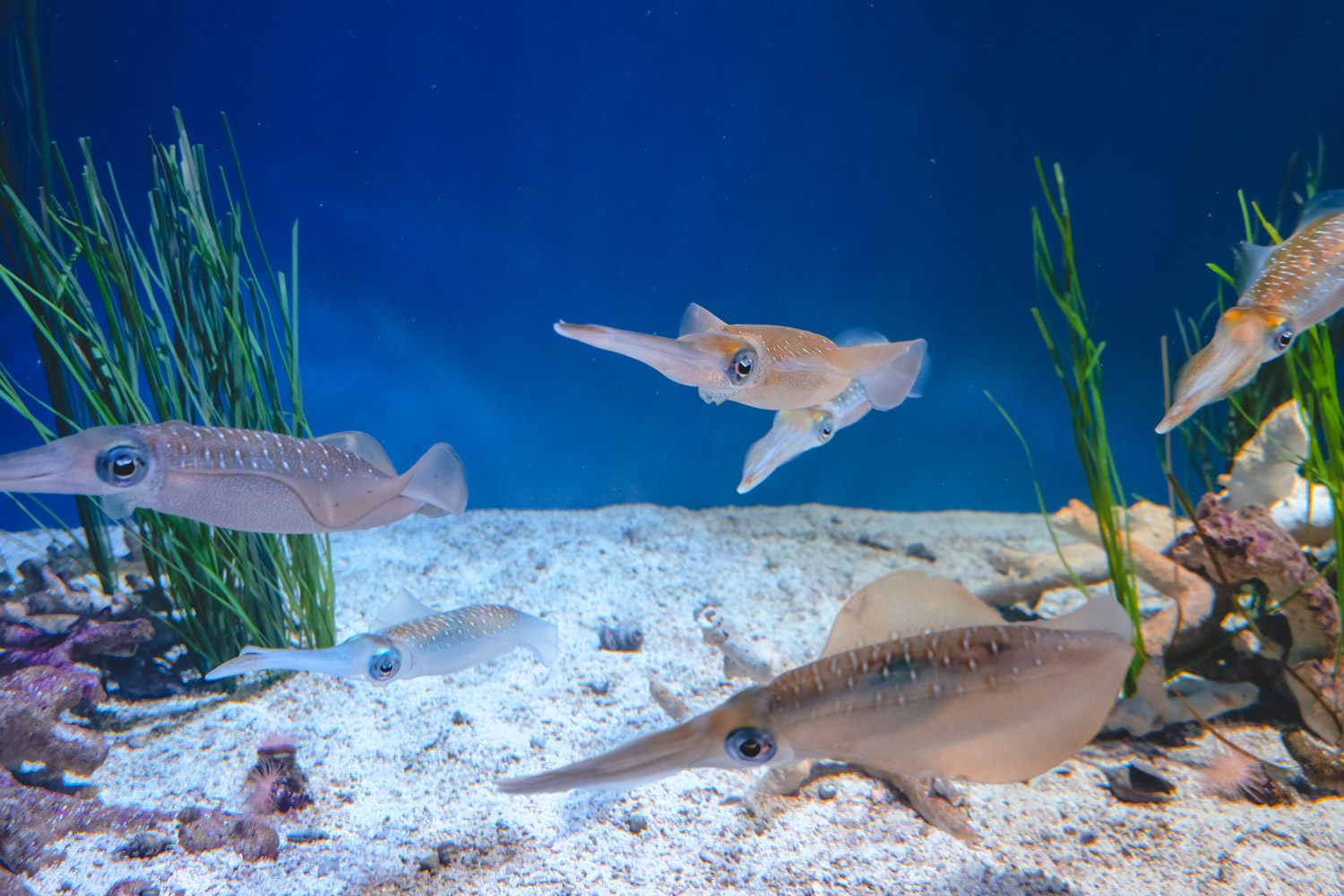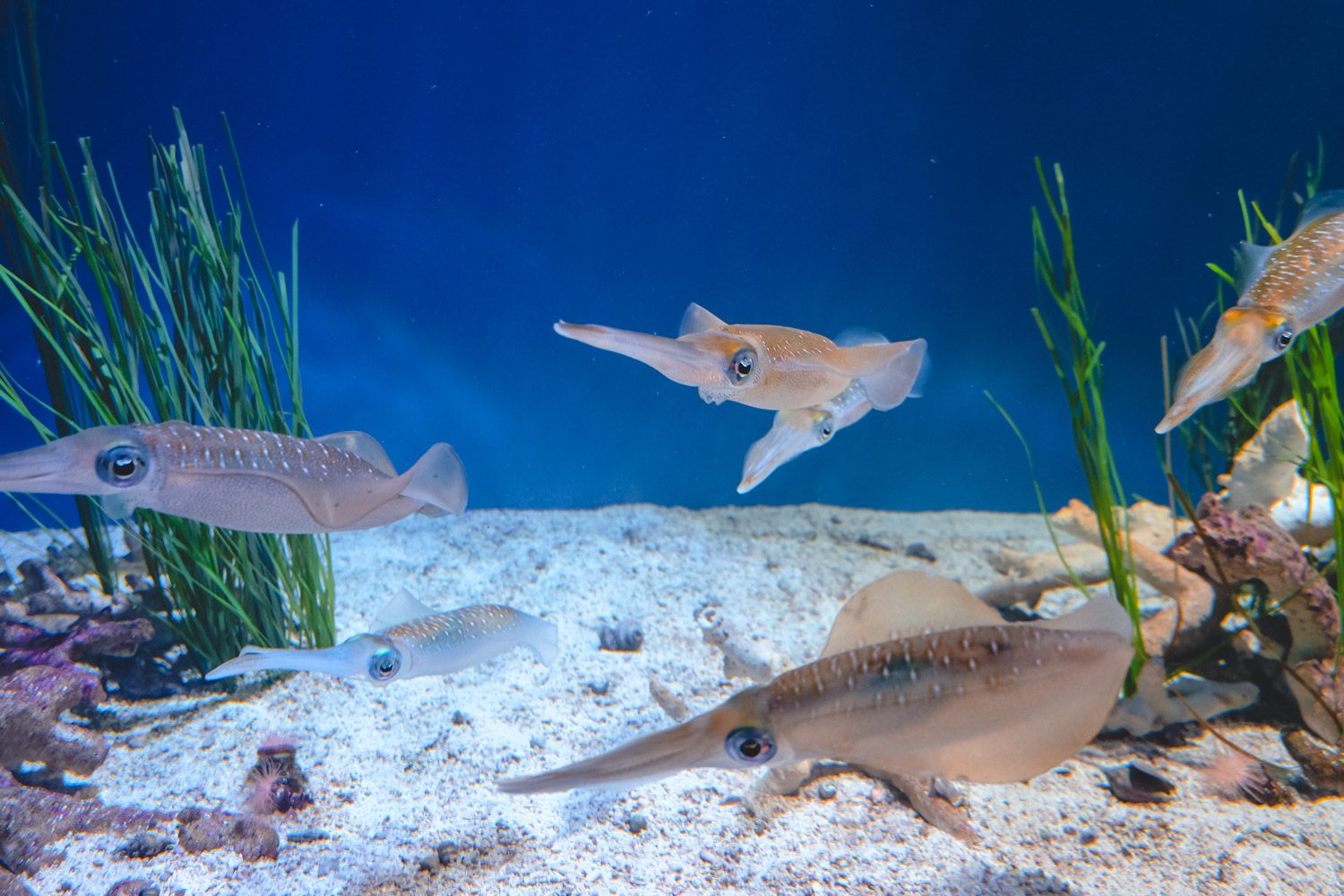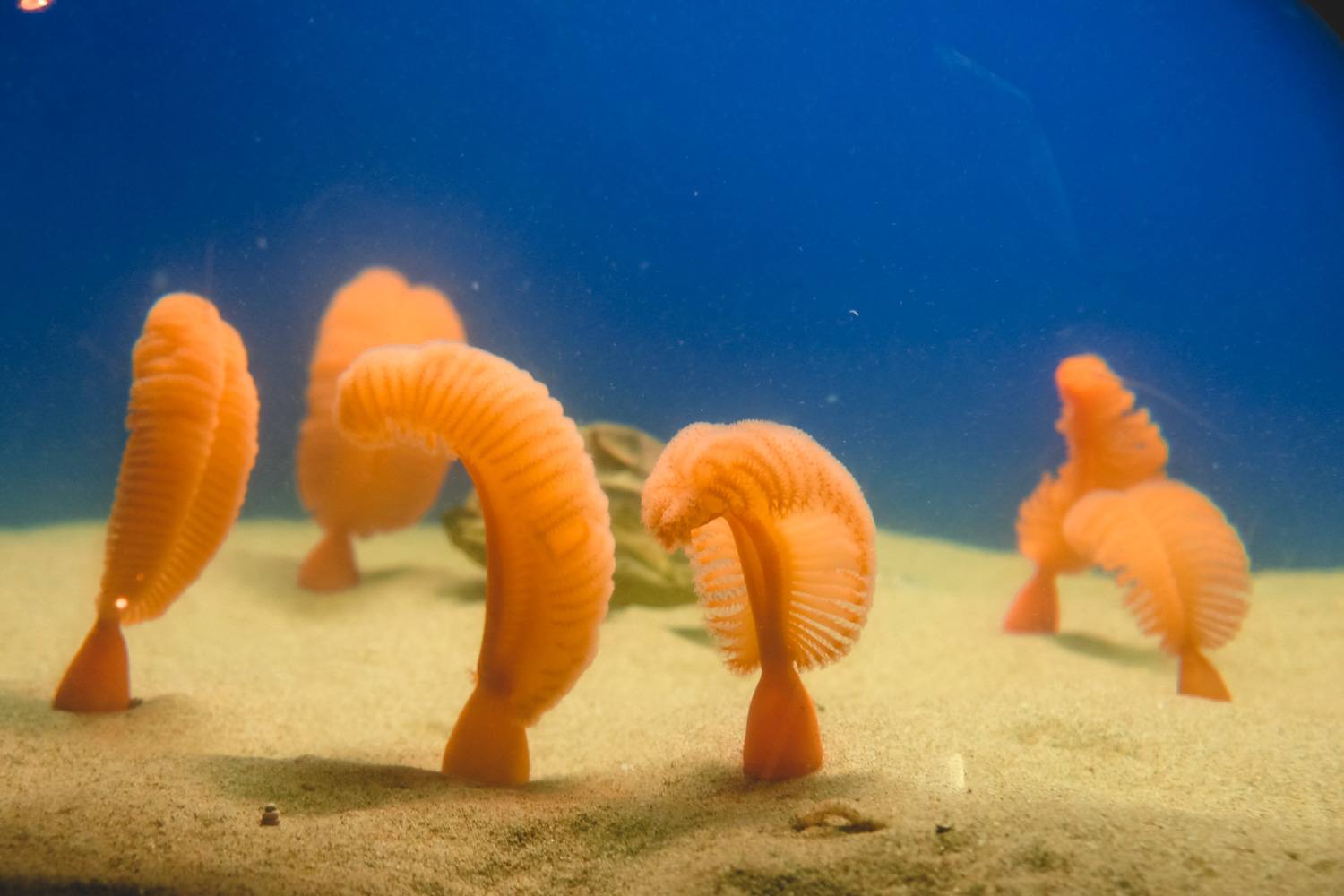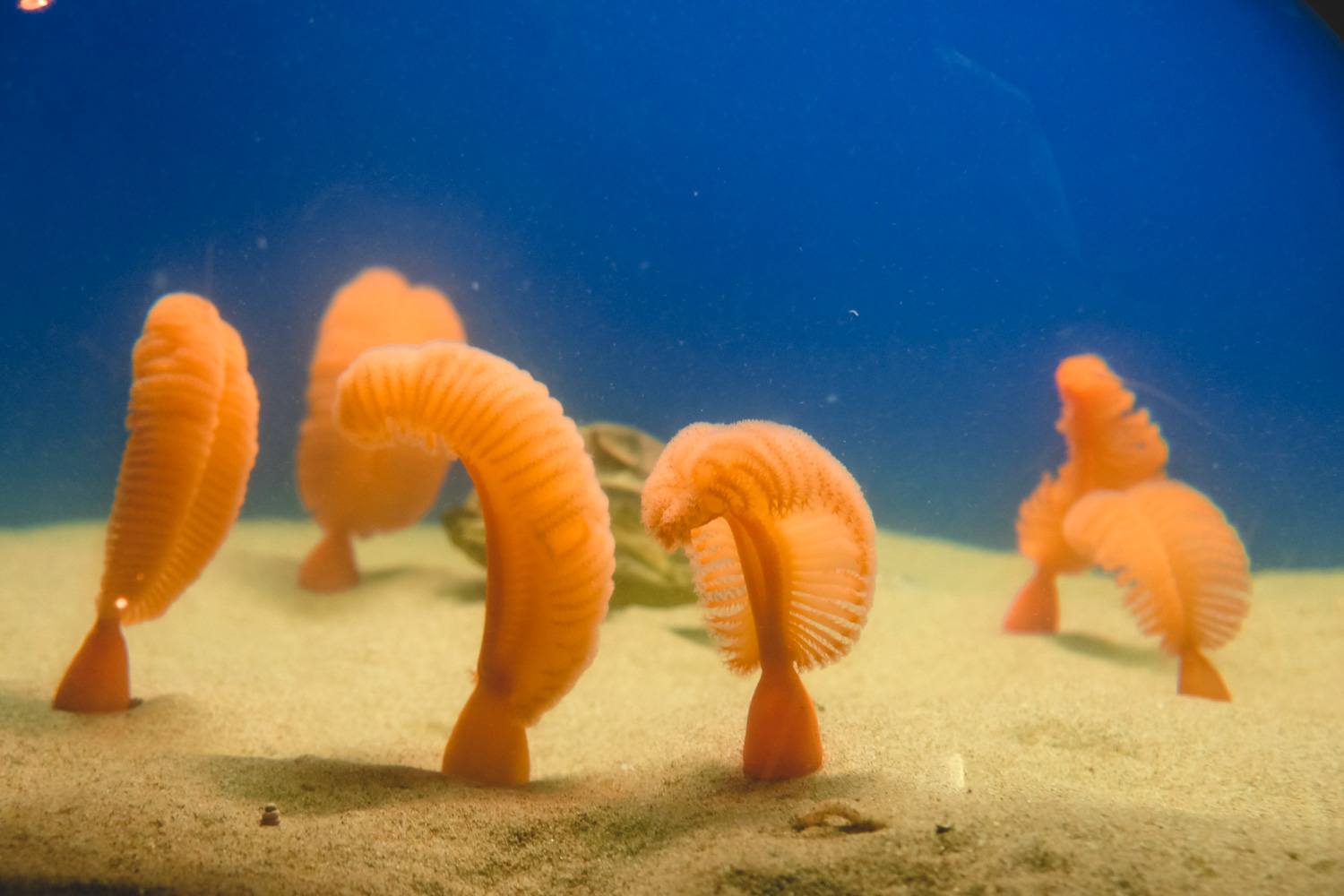 What to See
Choosing what exhibits to see can be extremely overwhelming. There are a few highlights that you have to visit.
Jellyfish & Open Sea: The jellyfish and the open sea exhibit makes the high ticket price worth it. The large tank mimics that of the open ocean, and you feel as if you're underwater, swimming with them yourself.
The area has floor to ceiling windows where you can see jellyfish along with sharks, turtles, and more!
Monterey Habitats: Located right behind the kelp forest, here you'll find a large variety of small animals like sand dollars and shrimp alongside sharks and halibut. It focuses on five different habitats beneath the bay in an hourglass-shaped exhibit.
Giant Pacific Octopus: When they say giant octopus, they are not kidding. It's about 6 feet across, tentacle to tentacle. One of the coolest parts is trying to find the octopus. They change colors to blend in with their environment, and they can squeeze themselves into tiny crevices.
Sea Otters Feeding: If you're a fan of these adorable sea creatures, you don't want to miss their feeding times. Every day at 10 am, 1:30 pm. and 3:30 pm. you can watch the otters romp, tumble and wrestle their meal.
Go to the second floor to see them swim at the surface or go downstairs for an underwater view of their acrobatics!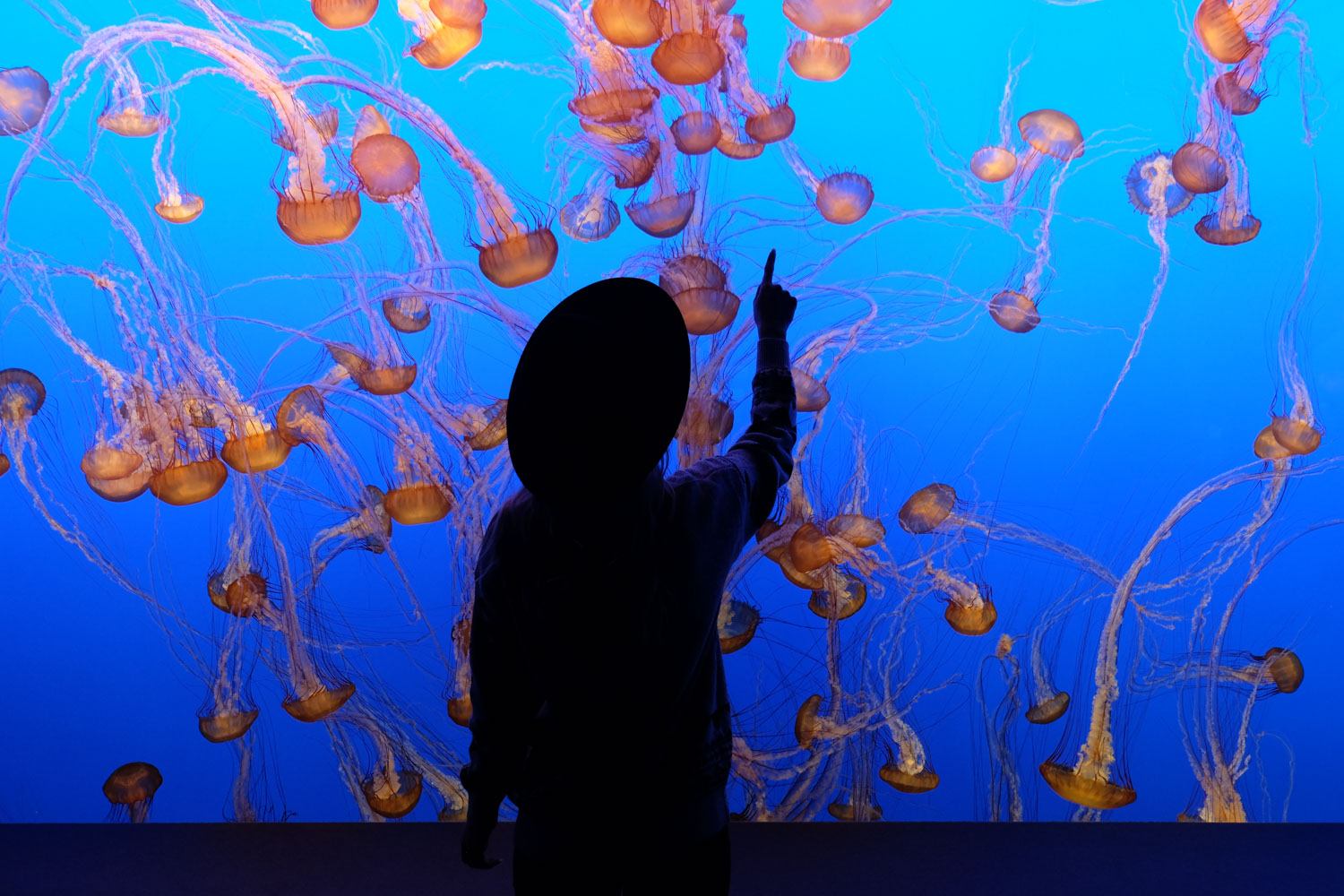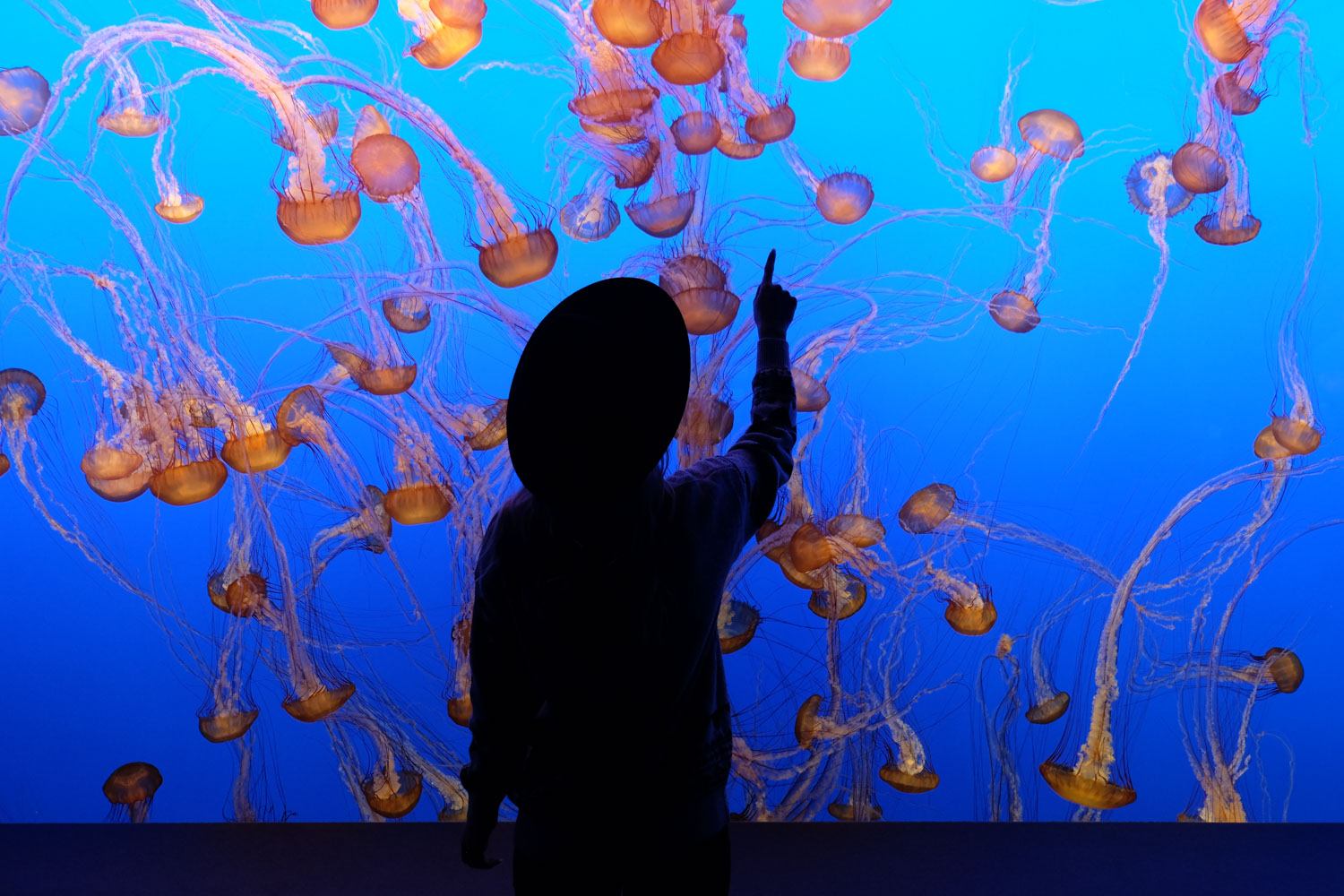 In the End
Though the Monterey Bay Aquarium is one of the biggest tourist destinations in the city, it's worth the time and money. Not only will you be able to see a ton of marine life, but you'll also be able to understand what goes on underneath our planet's waters.

Do you have any tips for visiting Monterey Bay Aquarium? Let me know in the comments below.