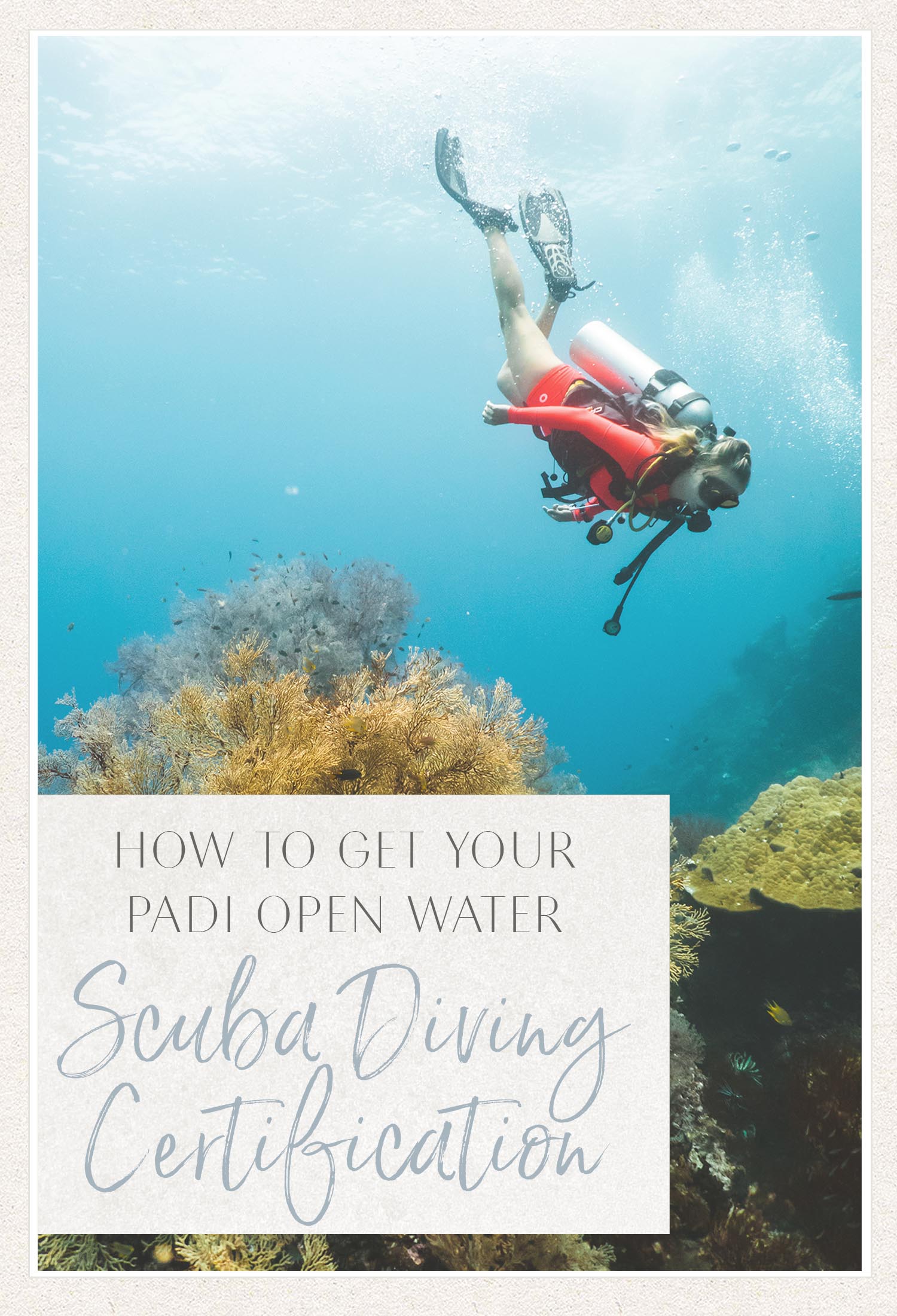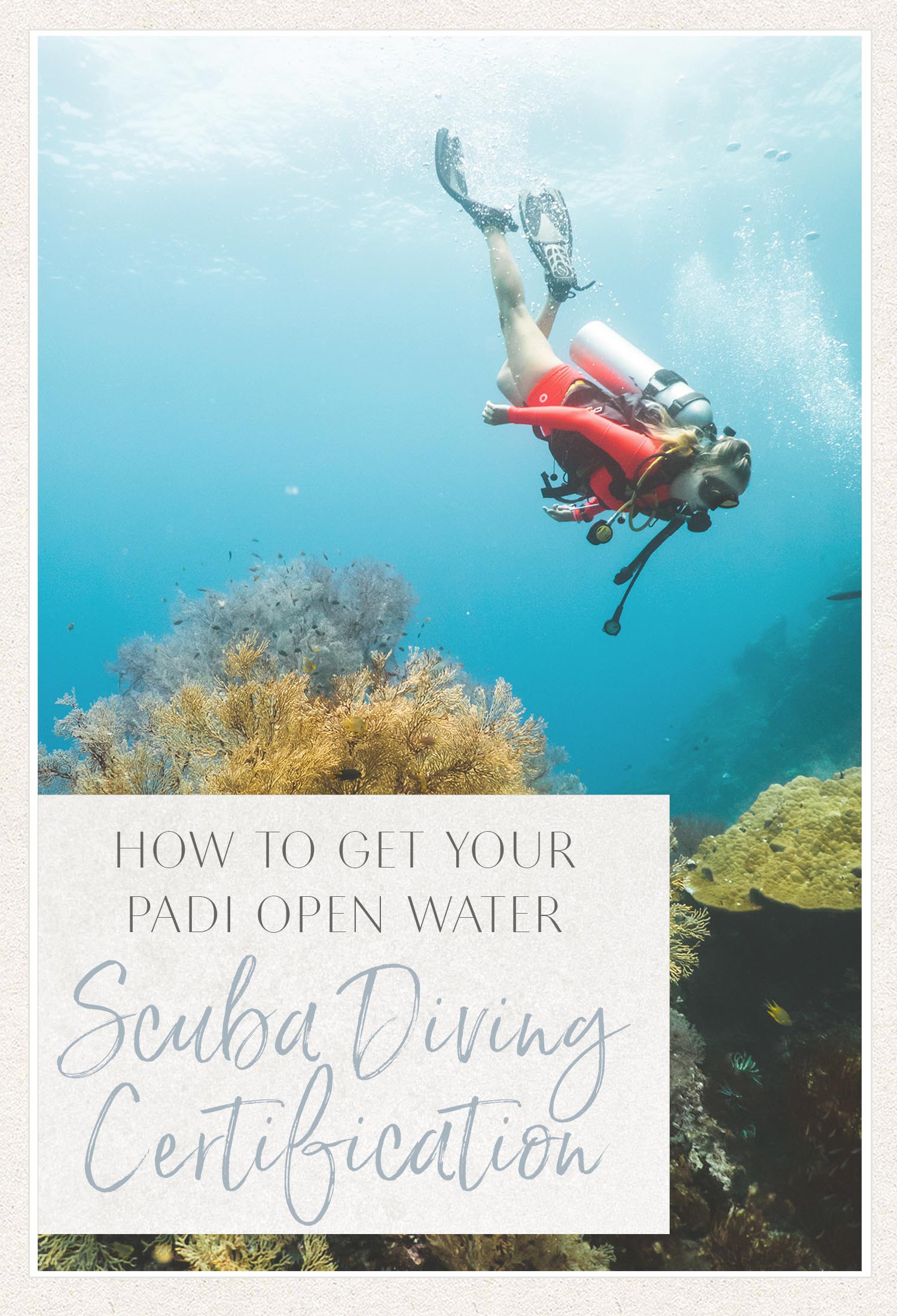 Updated: June 2019
Fear holds us back in so many ways: it can dictate what we do—or don't do—and oftentimes has us questioning ourselves…
what if?
It's funny how our fears will keep us from doing something before we've ever even tried it. After skydiving for the first time (which holy smokes, I was petrified!), I got to see the world from an entirely new perspective and felt an adrenaline rush, unlike anything I could have ever imagined. It was incredible.
And then I was wondering, "How else had fear inhibited me?"
I've mentioned before that I'm absolutely terrified of heights and the open ocean (honestly, I'm not sure if it's the fear of going up or going down that scares me more). Well, I wanted to stop asking myself, "What if?" and conquer my fears head-on. So naturally, to conquer the things that make me panic, I jumped out of a plane at 12,000 feet and cycled the world's deadliest road!
But now it was time to jump, or rather dive, into the deep blue and get open water scuba certified!
And then all the overwhelming questions began to take hold: How do you get scuba certified? Where do you go? Which company should I go with? How much does it cost? How long is the process? What if I feel claustrophobic?
But I wasn't going to let those questions deter my quest…and neither should you! Forget watching dives on the Discovery Channel, and see what life is like under the surface of the ocean for yourself!
Here are the ins and outs of getting your scuba diving certification!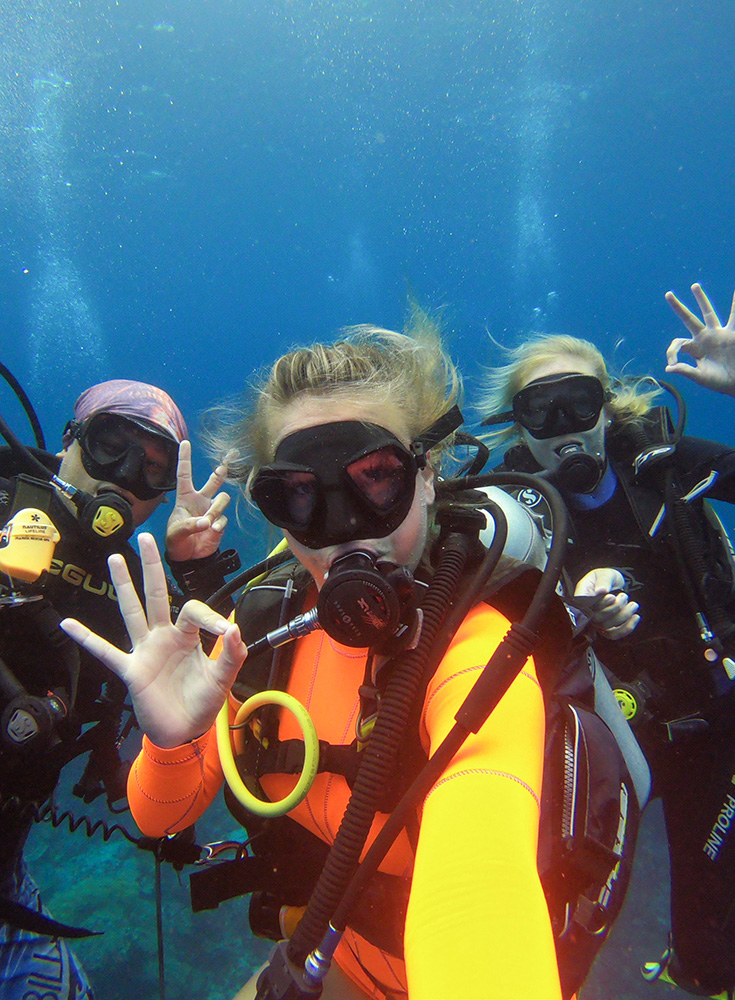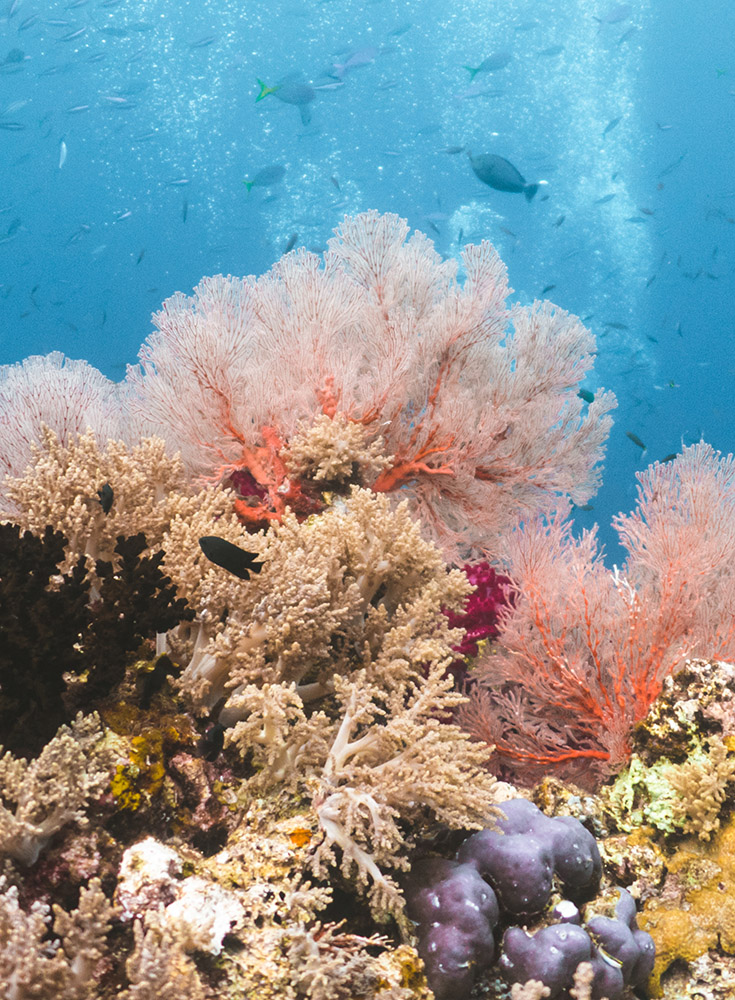 Which Company Should I Get Certified With?
When your curiosity is piqued and you begin searching about which company to get certified with…it might be a little overwhelming. Truth be told, there are countless diving companies around the world. Seriously, there are hundreds.
That said, for the sake of making things less overwhelming, two of the top (and globally recognized) agencies to get certified with are PADI (Professional Association of Diving Instructors) and SSI (Scuba Schools International). I personally only recommend PADI as they're the most globally recognized certification in the world!
So, for the rest of this post, I'll be covering PADI's Open Water Diver Certification.
The first certification you will need is your Open Water Diver, but you can continue your education to get your Advanced Diver, Rescue Diver, or even Divemaster certification. I first got Open Water Certified, but am now Advanced Diver Certified and have completed my Enriched Air Course.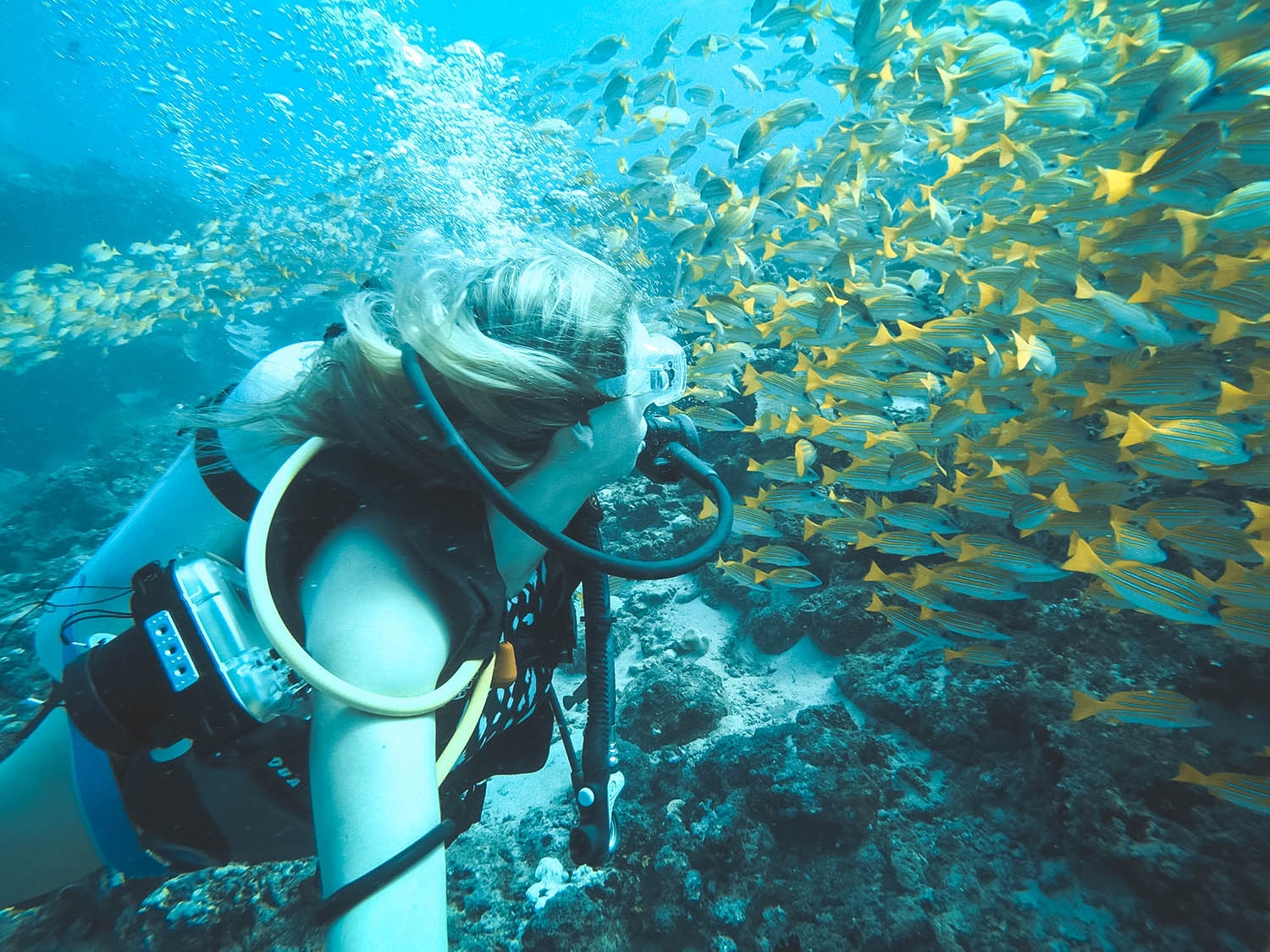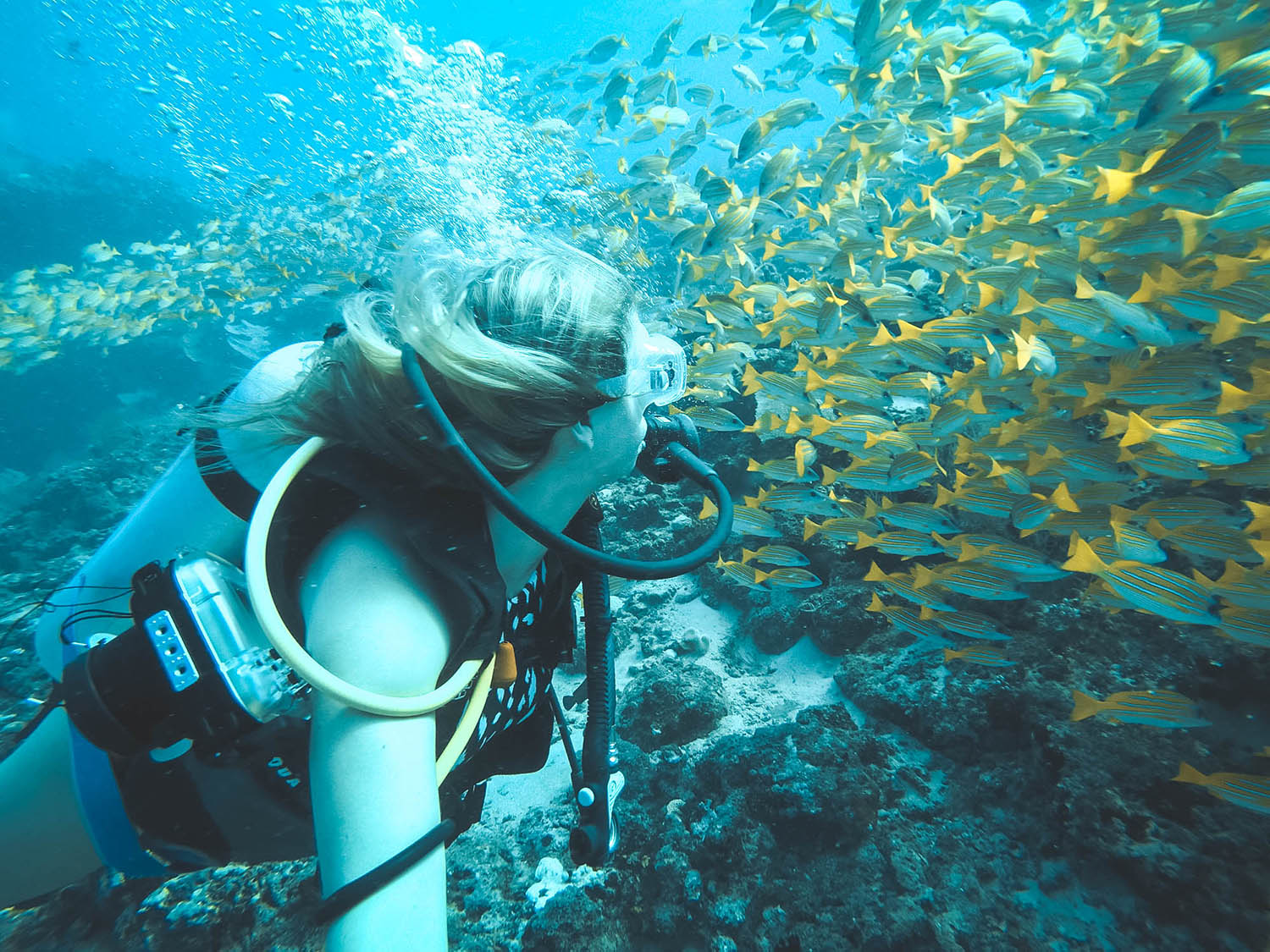 How Do I Get Scuba Certified?
First things first.
To get scuba certified, you have to be able to swim. I'm sure you probably already know that, but you should be comfortable in the water. You'll be required to swim 200 yards—that's eight laps in a standard 25-yard pool (but no pressure as there isn't a time requirement, just no stopping); you'll also be asked to tread water for ten minutes.
Next, select a dive shop.
A lot of people choose to get certified on trips somewhere tropical, while others choose to do it a bit closer to home so they can get the hang of things in an environment they're familiar with. It's truly up to you!
Once you've chosen your dive shop, you'll begin the course on diving knowledge.
There are five sections you'll have to learn, with questions at the end of each section, and your dive instructor will guide you through this. This may seem daunting, but it's really not that bad, especially with your instructor there to help with anything you don't understand!
(Note: PADI does offer an online course if you'd prefer to do the coursework at home.)
After you're familiar with those five sections, the swimming begins in a pool or pool-like environment.
Here, you'll practice all the essential scuba skills necessary for open water training—things like putting on your gear, sharing air, buoyancy control, safety procedures, and taking your mask off. The basics.
Then the open water dives begin!
There are four open water dives you'll do, where you'll demonstrate all the skills you learned in the pool. This is typically over the course of two days.
Once you've completed those dives, the last step is to take an exam…and pass!
Again, this might seem scary, but this is all about conquering your fears, right? The test is kind of similar to the one you would take when getting a learning permit for driving—as in a lot of practical questions about signaling and information you learned along the way.
It's really not that bad. 🙂

How Long Does the Certification Process Take?
Around three to four days is pretty common! If you choose to do the online course and learn diving knowledge at home, that will quicken the process. As for the four open water dives? They usually span two days.
Here's what a typical certification schedule looks like:
Day One: Coursework, quizzes, and instructional videos.
Day Two: Certification testing in the morning, practice in the pool (or pool-like environment) in the afternoon.
Day Three: Open water dive in the morning, open water dive in the afternoon.
Day Four: Open water dive in the morning, open water dive in the afternoon. Then take and pass the final exam!
If you're getting certified closer to home, some dive shops offer training in the evening or on weekends to accommodate for work and school schedules—making it a couple of hours one day a week, over the course of a month or so.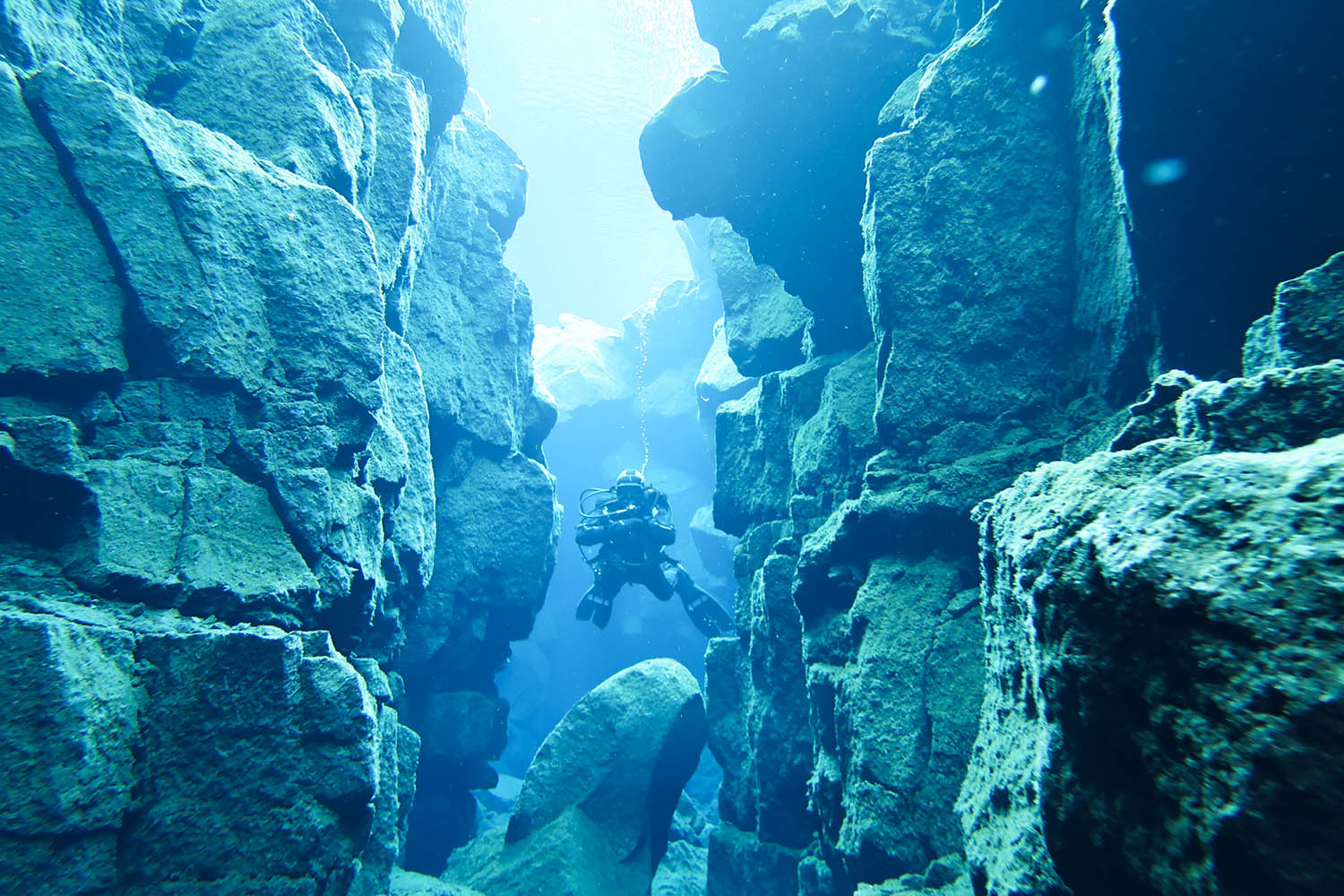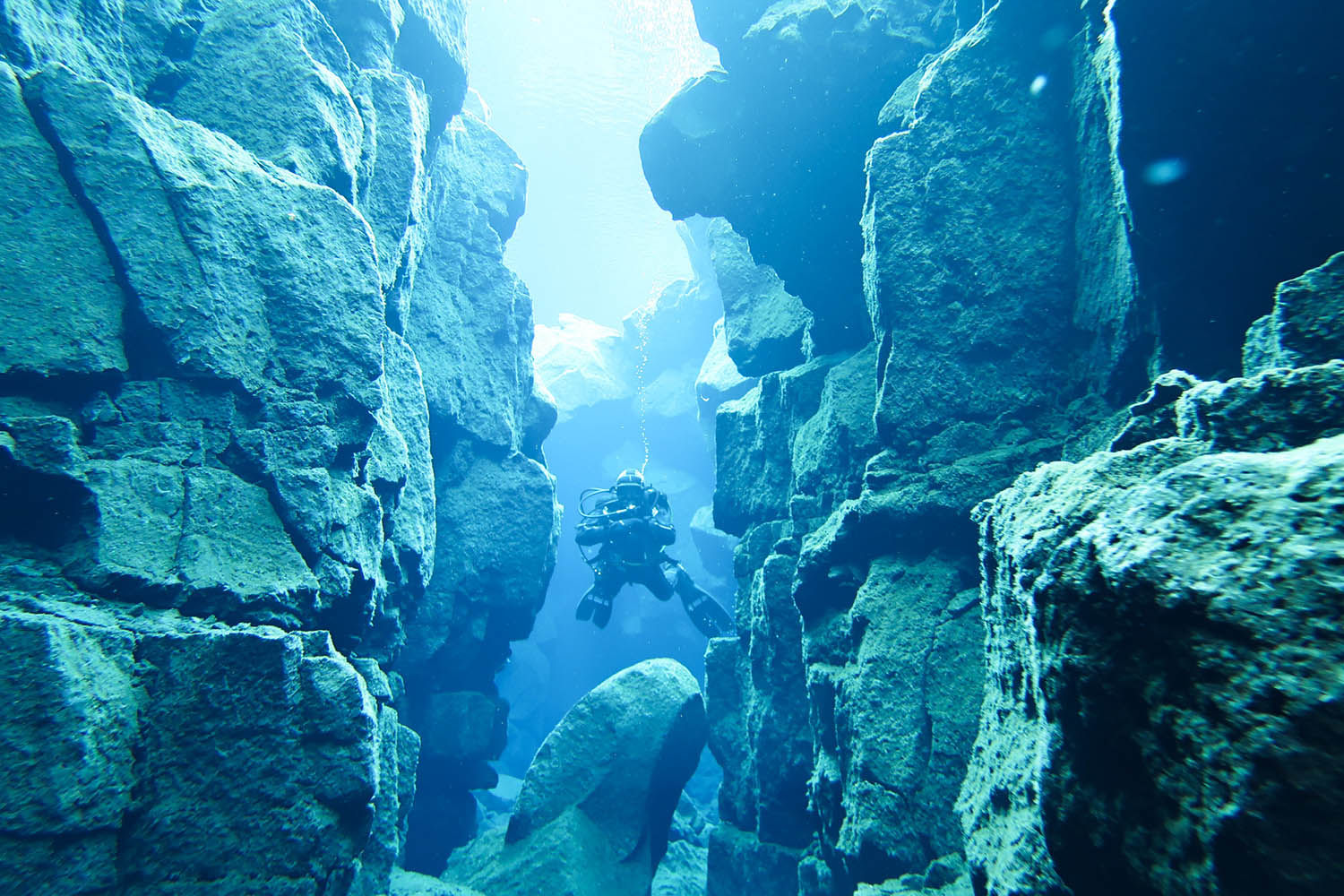 What Gear Will I Need?
Your dive center will sort you out with all the gear you need. You can check with your PADI dive shop to see what gear is included in your course package and what gear is available for rent.
You can rent a mask, wetsuit, snorkels, and fins (the shop will help find ones that best fit you!). Other things you'll be using are a regulator, buoyancy control device (BCD), dive computer, scuba tank, wetsuit, and a weight system (sometimes gloves and boots are required—particularly for colder and rockier environments).
Some people choose to invest in their own scuba gear after they get certified and have done a bit more diving…but again, totally up to you!
I personally invested in my own mask, wetsuit and dive computer after I got Open Water Certified, but I still rent the rest of my gear from dive shops since most of my dive trips require lots of travel.
The only other item I'd consider investing in is my own regulator (the piece that fits into your mouth and connects to your oxygen tank) because it can sometimes be a bit uncomfortable if it's not the right fit.

How Much Does it Cost?
Costs will vary depending on where in the world you're doing your training. Typically you can expect between $300 – $600. Some things you'll want to ask the dive shop are:
Is rental gear included? Are the course materials included in the price? Are there any additional fees?

Does My Certification Ever Expire?
Nope, it's good for life! However, just like any skill, you'll want to brush up on it from time to time. PADI does have refresher courses for those that want to touch up their training. A good rule of thumb is if you haven't been diving in over a year, you might want to review your skills!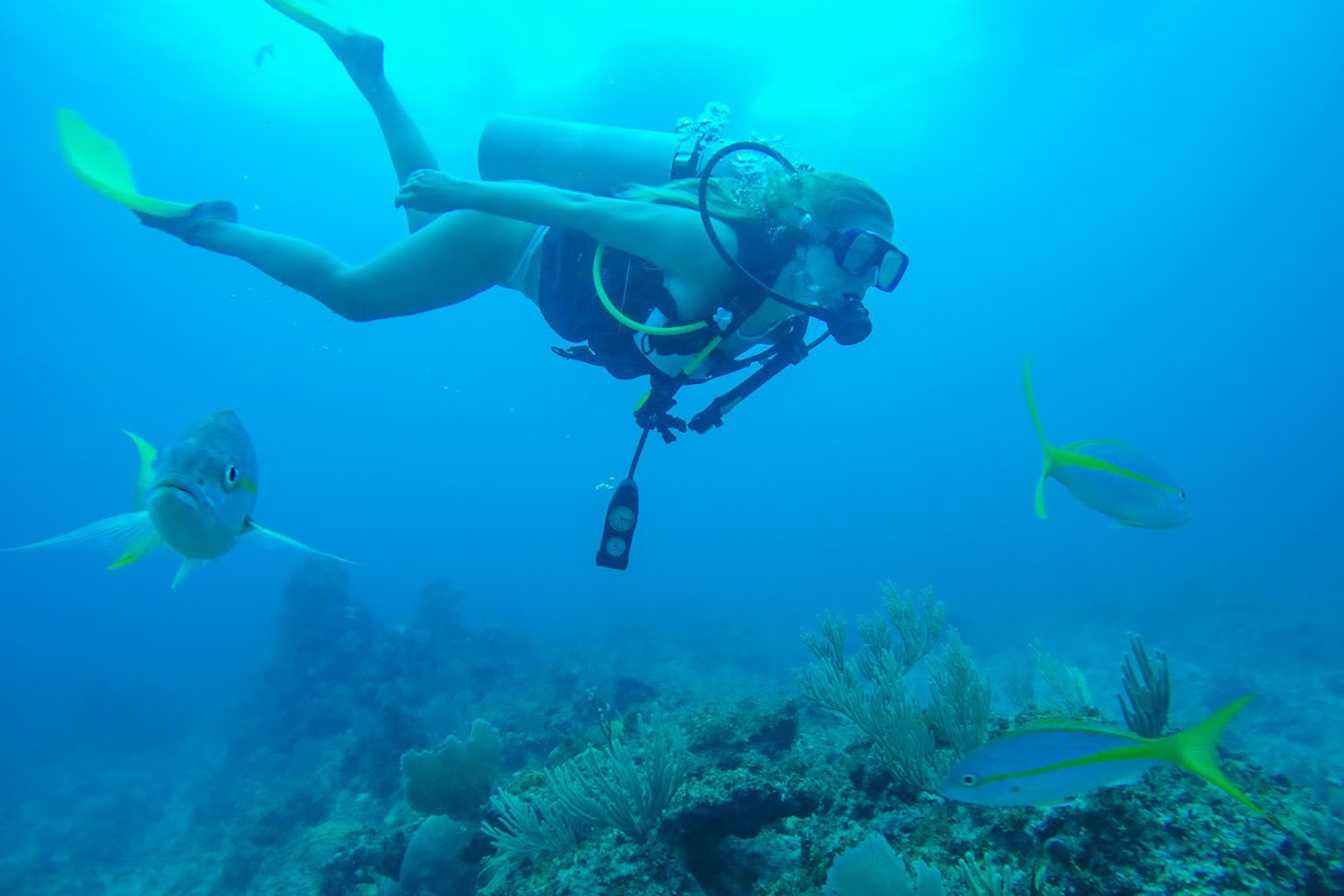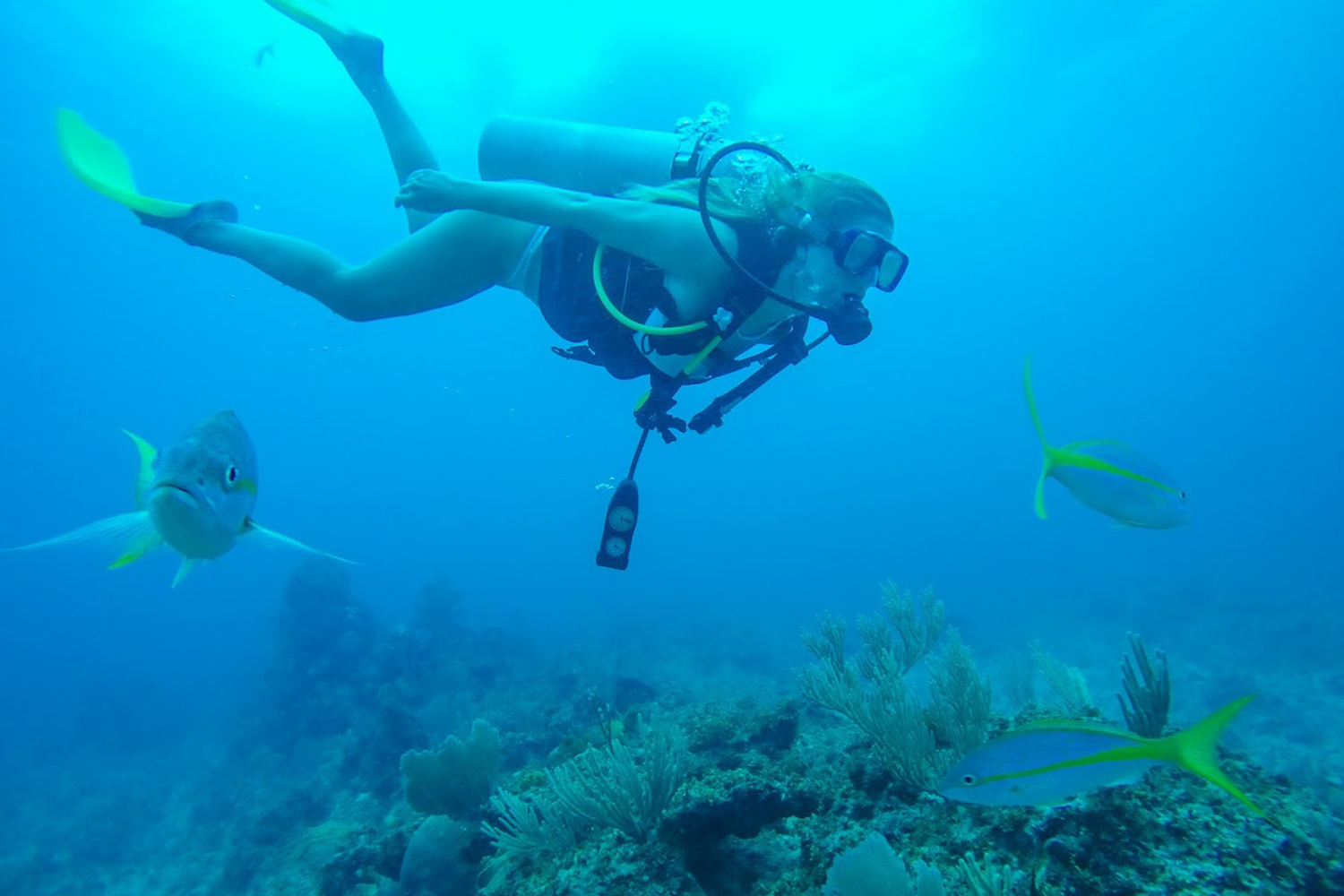 What if I Feel Claustrophobic?
I think this is a big fear for many, myself included!
During the training, your dive instructor will coach you through many different scenarios and teach you the necessary tools so you feel comfortable under the water. Your instructor will work with you at whatever pace you need to make sure you master the skills.
Many folks who scuba dive actually find that the sort of "weightlessness" experienced underwater is more freeing than anything! One of the benefits of learning to scuba is that it gives you greater control of your breathing, which can help you combat claustrophobia and reduce anxiety.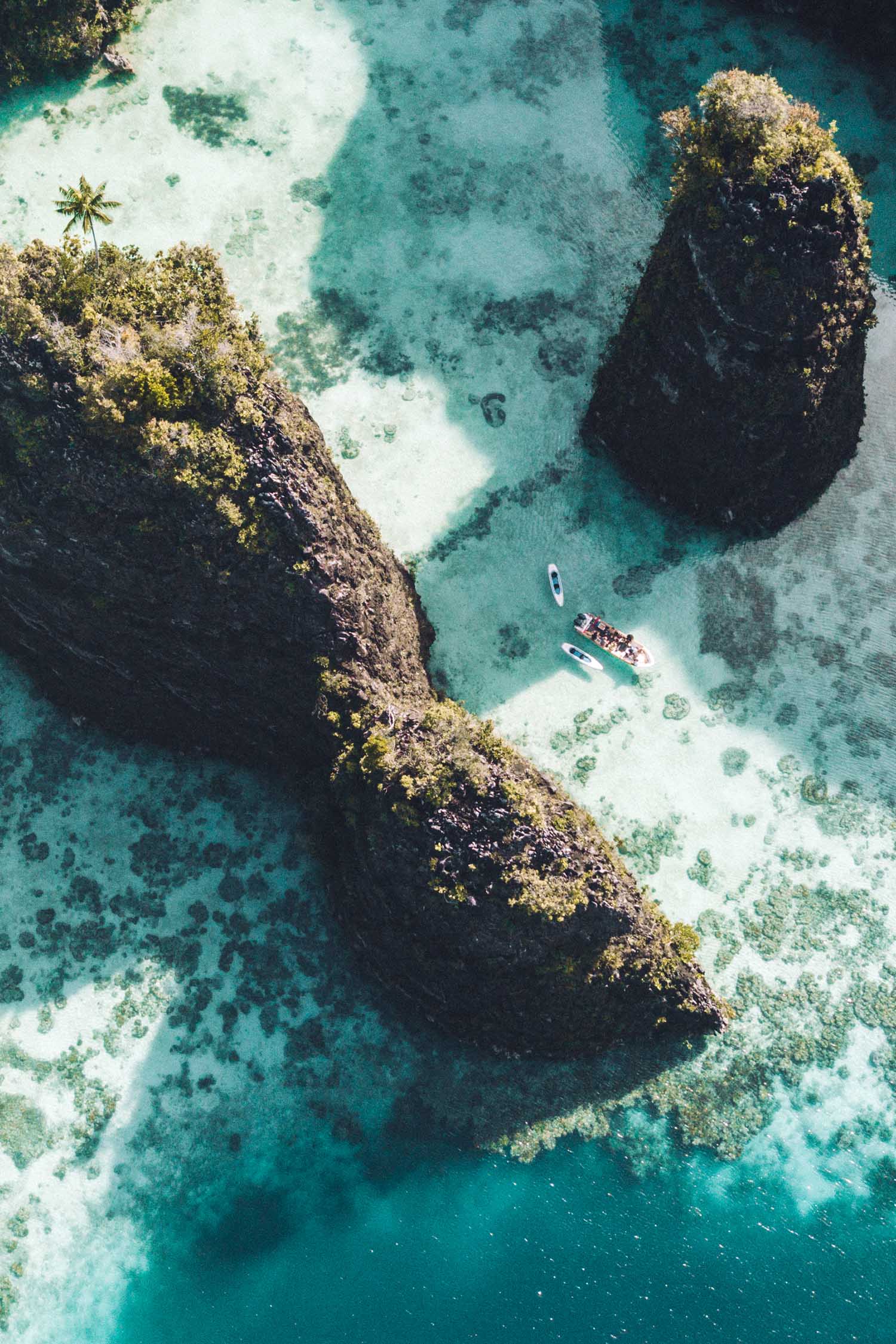 Raja Ampat, Indonesia
Where Can I Scuba Dive?
After you're certified, the possibilities are endless! I've been diving in Iceland (yes, really!), Raja Ampat, the Maldives, Seychelles, Cozumel, Bocas del Toro, the Great Barrier Reef, the Komodo Islands, the Red Sea in Jordan and countless other destinations. I've even been night diving with manta rays in Hawaii!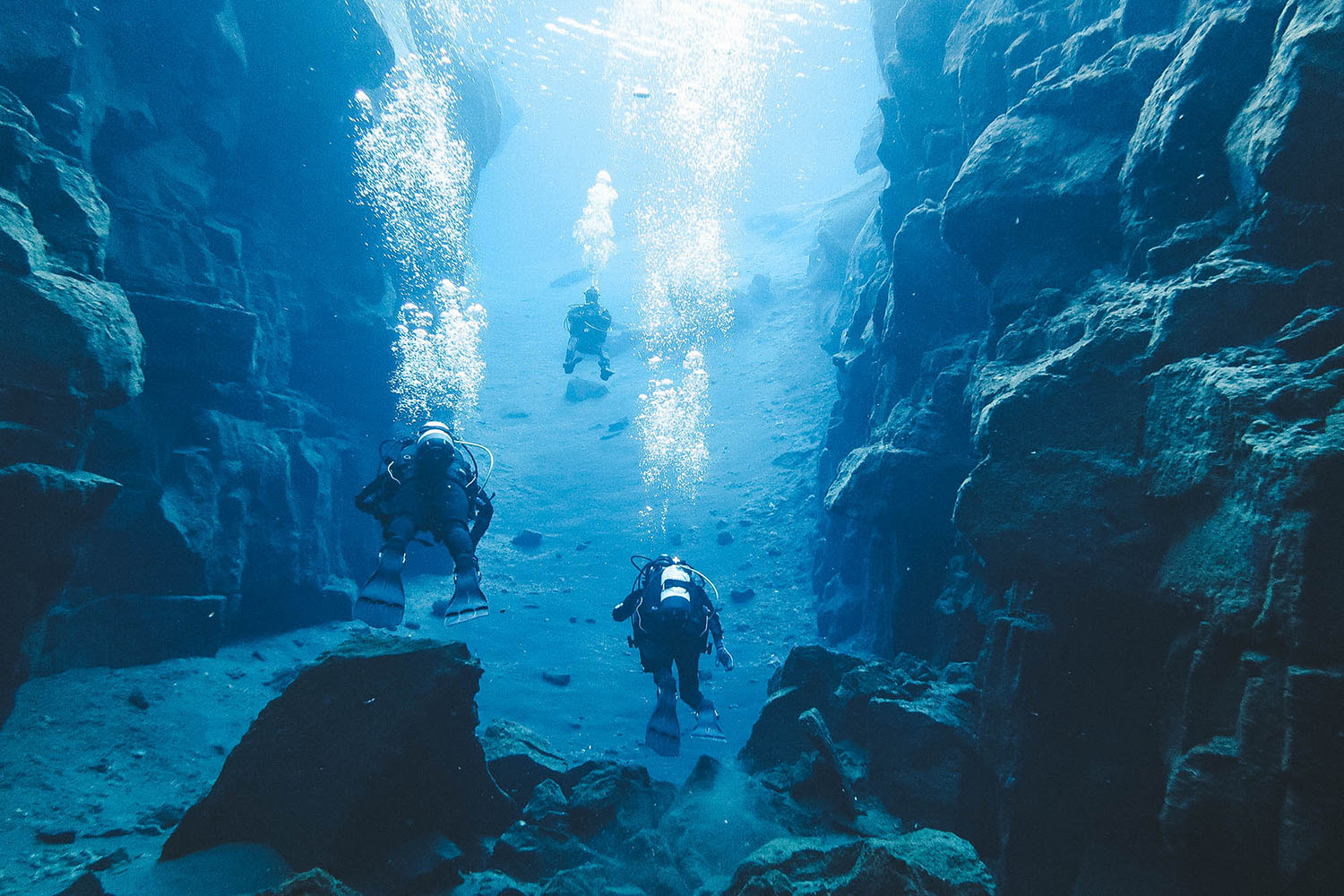 What to Look for in a PADI Dive Center
There are some important factors to consider when choosing where to get your certification:
PADI 5 Star Dive Center: PADI is the world's leading scuba diving training organization so you'll want to find a 5 Star rated dive center. These dive shops actively promote underwater environmental awareness and embrace the PADI System of diver education, with a commitment to providing quality training, products, services, and experiences.
The Quality and Care of Dive Equipment: Always put your safety first. The equipment should be in good working order and carefully looked after.
Well-Organized Dives: Getting certified should be fun! Make sure you're signing up for an unforgettable experience!
Friendly and Knowledgeable Staff: The staff should be warm, helpful and there to help you through the whole PADI process.


What to Expect in a PADI Course
There are a few things to expect in getting PADI Open Water Diver Certified:
It Takes Time: While you can't get certified in a day, it's entirely possible to complete the course in three to four days.
Dive Theory: You'll be given a Scuba Manual and have necessary sections to study throughout your course. Each chapter includes a quiz and the staff should review the answers with you to ensure you understand all of the material.
Confined Diving: The first time you take a breath underwater will be in a very secure and comfortable confined environment before going into the open ocean. Your instructor will walk you through the full dive procedure step-by-step.
Open Water Diving: You are required to go on four open water dives. You'll be guided by your instructor at each dive while practicing diving techniques and safety procedures.
Passing the Final Exam: You'll need to pass an exam after you've finished all five quizzes from your manual and completed your open and confined dives.
You might be thinking, "What? An exam?!" The exam is implemented to make sure you understand very important factors of diving that could affect your safety, ie. water pressure and breathing underwater.
Trust me, you want to know this stuff!

TBA Takeaways
How do I get scuba certified? Be able to swim, find a dive shop, sign up for a course, learn the essentials, do some dives, take some tests. Boom.
Which company should I go with? PADI, hands down.

How long does the certification process take? Typically about three to four days.

What gear will I need to scuba dive? You don't need anything to start! You may opt to get your own mask, wetsuit, computer, and regulator down the line, but I'd recommend renting these from your dive shop before you get certified.

How much does it cost? Usually between $300 – $600, depending on where in the world you're getting certified. 
What if I feel claustrophobic? Your instructor will teach you the necessary skills so you feel comfortable under the water.

Does my certification ever expire? Nope!

What should I look for in a dive center? A PADI 5-Star Dive Center that takes care of their equipment, offers well-organized dives and has a friendly staff!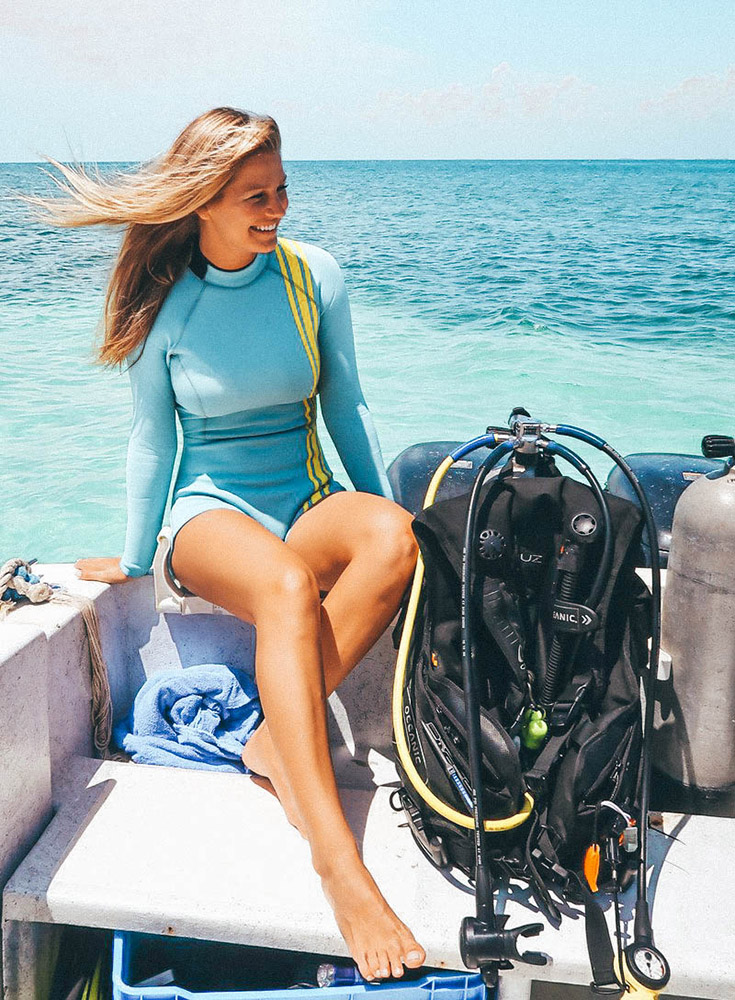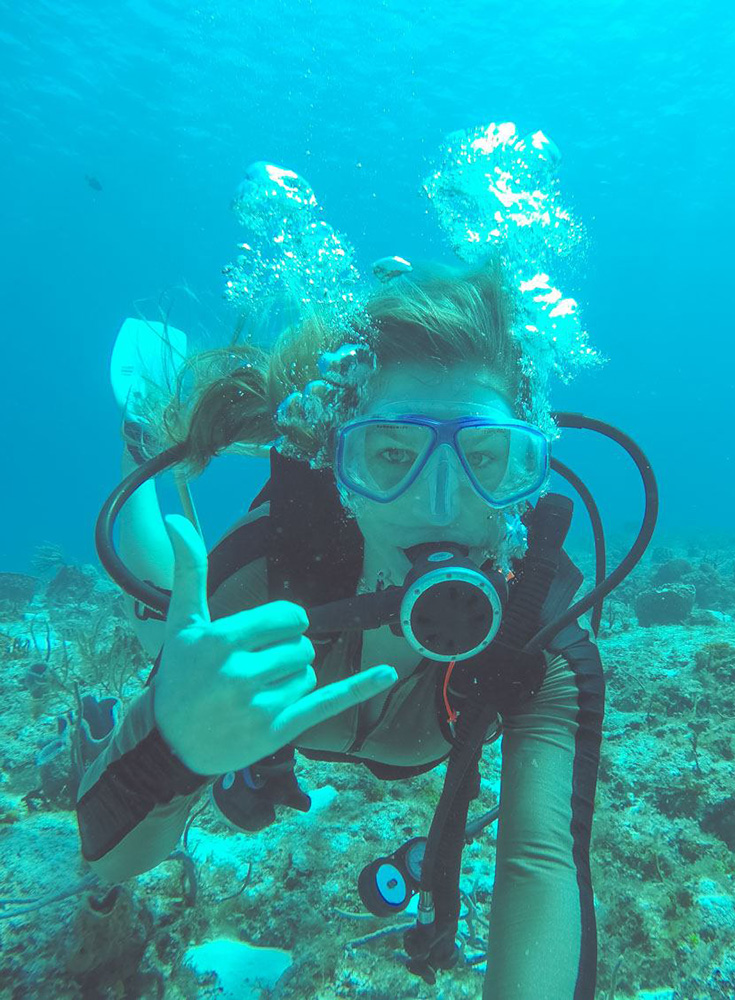 My Overall Experience
I got my Open Water Certification in Bocas del Toro, Panama in 2013! I saw sharks, seahorses, a shipwreck, a lobster and countless tropical fish during the three days it took me to complete my PADI Open Water Diver Course.
And I was officially certified to dive around the globe!
I received my actual PADI Certification Card at my home address in the USA in less than two weeks, which made me feel pretty darn cool, I might add. As I mentioned earlier, I've gone on to get my Advanced Diver Certification in Playa del Carmen, Mexico, and completed my Enriched Air Course in French Polynesia!
If you haven't caught on, scuba diving is my favorite way to explore the world!

Still have questions about getting Open Water Diver certified? Let me know in the comments below. I'm an open book!