Update:
2021 brought about some new changes for airlines and animals, many airlines are now ONLY allowing trained Service Animals to fly in the cabin, and not Emotional Support Animals. Each airline is different and you'll have to research their policies to see what they allow.

For US domestic flights, JSX — also known as Jet Suite X— allows you to buy a seat for your dog.
I've wanted to get a dog of my own for ages — my family has a pup at home, but since I've spent the better half of the last decade on the road (or in the air), it didn't make sense.
However, last year Meyer and I decided it was time to bring a dog into our family and Bailey quickly stole our hearts.
We spent weeks and months training Bailey, taking him on camping trips, and out on the road. He quickly became a seasoned traveler.
When we were making the move from South Africa (where Bailey was born) to California, I made the decision to get Bailey certified to be an Emotional Support Animal. As much as I fly and have put in so many miles in the sky, I get really bad anxiety on planes.
I know. A travel blogger that doesn't like flying. Go figure.
I've seen numerous animals flying as ESAs, but I wasn't familiar with how to get your dog certified to be an ESA. After doing a ton of research and learning more about it, I learned that I had a few qualifying conditions and the process to get certified was fairly easy.
For anyone that has met Bailey, it's easy to see how he was born to be an ESA!
Note: Just because you have a qualifying condition and a pet does not mean your animal should get certified to be an ESA. If you're going to fly with your animal, there are regulations, policies, and certain etiquette to follow. I'll get into this more below!
Here's what you need to know about getting certified to fly with your Emotional Support Animal!



What is an ESA?
An emotional support animal, or ESA, is there to give comfort for those in need or provide relief for a debilitating symptom.
An ESA differs from a service animal, which is trained to do specific tasks (like helping a blind person navigate). An ESA is not restricted to being just a cat or dog, but please be aware that some animals may not be accommodated, such as ferrets, rodents, snakes, reptiles, and some breeds of dogs.
Almost all US airlines will allow you to fly with an ESA, given the proper certification and provided documents.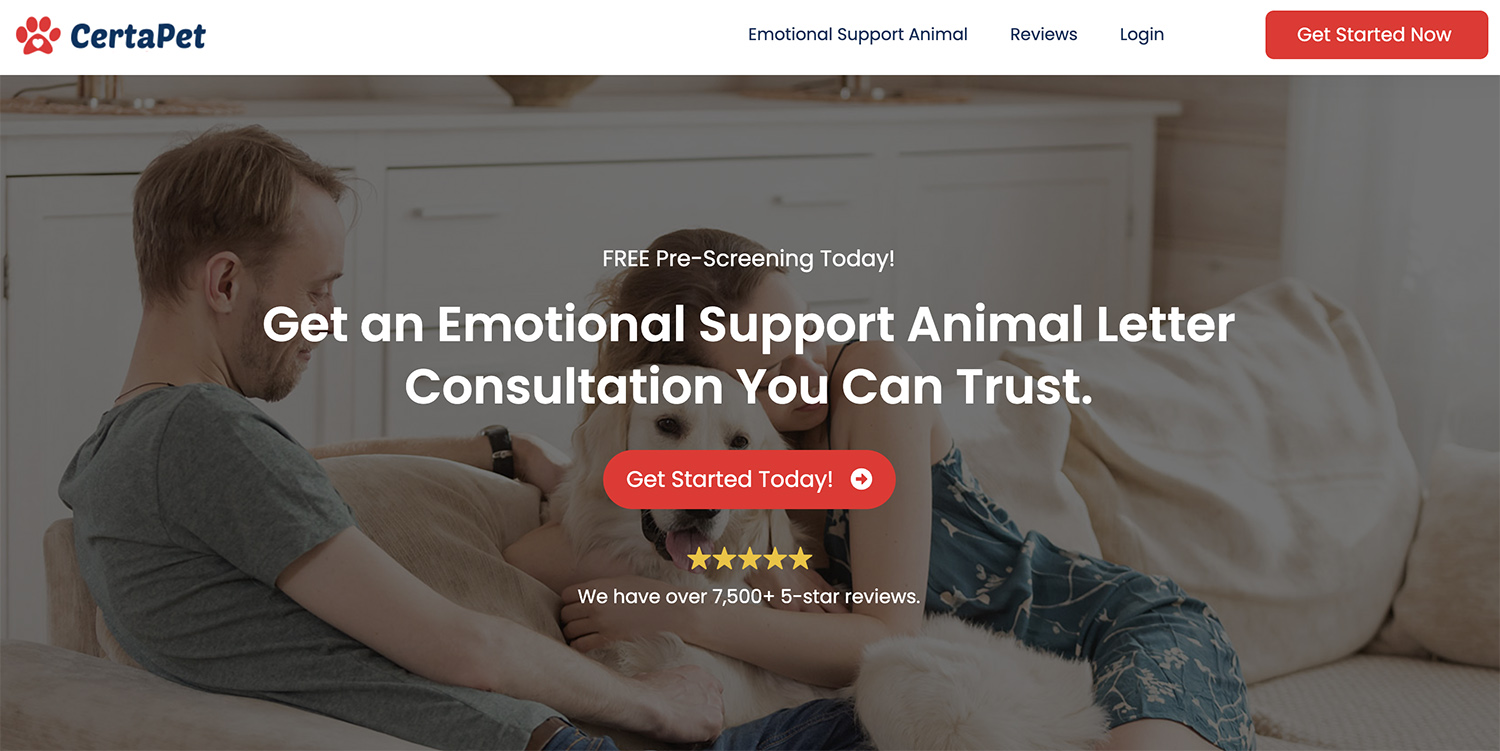 Getting Your ESA Evaluation with Certapet
The first and most important step to getting your pet certified to be an ESA is proper training and ensuring your animal is a good sit-izen. I'll get into that more later on.
The second step? Getting the proper documentation and certification.
I was living in South Africa at the time we were looking to get Bailey certified, and Certapet made it easy for me to get Bailey's certification.
NOTE: I can't personally comment on whether anyone in the world can qualify for an ESA. From my experience, US Citizens flying to and from the USA qualify.
You can schedule an evaluation through Certapet to see if you'd be a fit. You'll have a call with a mental health professional and they will evaluate your situation and if you and your pet are a fit.
If so, you'll get a letter of recommendation (the total cost is $149)—which is required by airlines that accept ESAs.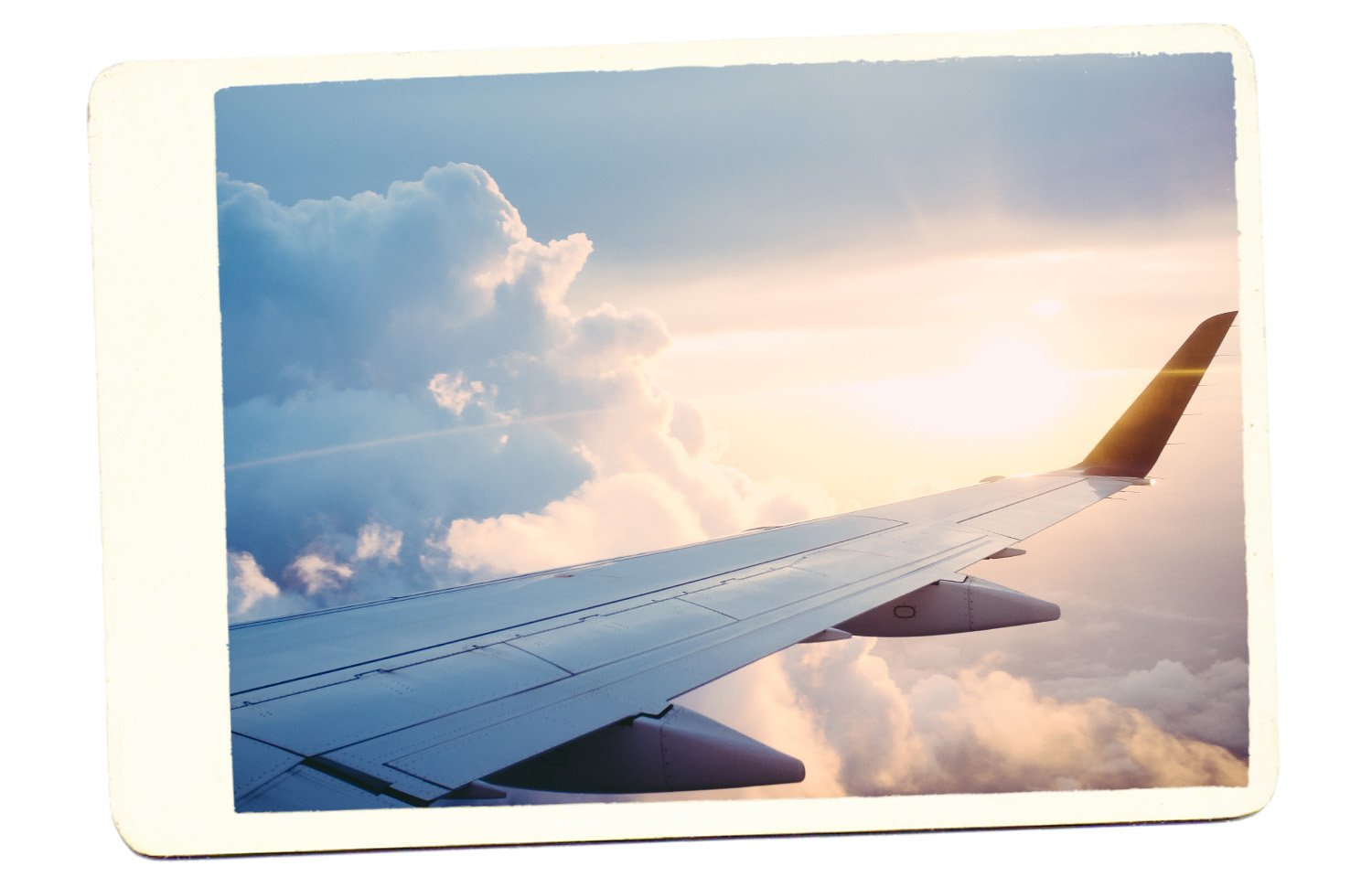 Submitting Your ESA for Airline Approval
Before booking any travel, I highly recommend researching to see if that airline and route allow ESAs. Not every airline allows them, but as I mentioned before, US airlines typically are required to allow an ESA (by law), and some international airlines allow an ESA if your flight begins or ends in the USA.
Certapet's website is also an awesome resource to search and figure out what each individual airline requires!
Typically, there are a few things you need to submit:
Your ESA Letter (as outlined in the previous section)
A signed liability waiver
An airline-specific veterinarian form
An airline-specific mental health form (this can also be completed through CertaPet)
Any airline you're flying with will require you to fill out a disclosure declaring that you are the responsible party should anything happen. Essentially it's a liability waiver ensuring you are responsible for your animal and you're confident in their ability to follow the rules.
Again, like I said above, just because you have a pet does not mean they are suited to be an ESA!
Most US airlines will require an additional mental health form to be completed every time you fly. This can also be completed through CertaPet. They have a "Submission Portal" where you can submit the form to the same medical professional that did your initial evaluation.
Their turnaround time is usually around 24 hours.
Heads up, each time you submit through Certapet they do charge you around $49 per airline letter. Personally, I think this is worth it as they really helped me in my decision to get Bailey certified and made what could have been an overwhelming process quite easy.

Well-Being of Your Animal
I keep mentioning this and I'm going to address it again: not all pets should be Emotional Support Animals. You really need to consider the well-being of your animal as well as the comfort of others on the flight.
I have full confidence in Bailey as we've trained him really well. He is calm in chaotic environments, a truly emotionally supportive animal, and a seasoned traveler. He prefers small spaces, has complete bladder control and is friendly and comfortable around all strangers (human or dog).
Make sure that you have your animal's best interest at heart.
Things to Consider:
Is your animal comfortable in a confined space?
Is your animal good with other people? (As they will be sitting near other passengers)
Can your animal hold its bladder, and for how long?
It's a bummer that this system has been abused, so please be aware and conscious of this—if you're getting your animal certified, you need to be confident that they will be comfortable and won't be a burden or nuisance on a flight.


Make Sure Your Animal is a "Good Citizen"
Going off what I said above, you need to ensure that your animal is well-behaved. Can you imagine being on a flight next to a dog that is barking constantly, or worse, next to a dog that you're afraid of?
There are several breeds that have been banned for aggression and for breathing limitations. Many airlines do not allow "snub-nosed" dogs because of their breathing struggles.
Not only should your animal be friendly and well-behaved, but can your animal hold its bladder?
Consider flight and transit times—how long will it be before your animal can relieve themselves?
Bailey is trained so that he can hold it for 15-20 hours if need be. He has never been required to hold his bladder that long but he can and will.
We are always prepared with diapers and potty pads which he is trained to use, but he has never needed them.
We know and love our dog like our own child and put his health and happiness above everything. He is a very special dog and has some behavioral advantages that make him well-fit for travel.
Not all dogs are mentally or physically as capable, so please consider this before traveling with your pet.


Which Airlines Can I Fly?
Helpful Tip:
For US domestic flights, JSX — also known as Jet Suite X— allows you to buy a seat for your dog.

However, as of right now they are limited on their service areas and most flights are only covering the following destinations: Arizona, California, Florida, Nevada, Texas, and Utah.
Emotional Support Animals typically fly free if they don't take up their own seat, though for some airlines it's anywhere from $50-$200.
Make sure to check on this or if you need to book an additional seat if your pet is above certain size/weight limits.
Typically, Emotional Support Animals are mostly allowed on long-haul international flights, with a few exceptions.
We flew a limited route offering on United Airlines was from Cape Town to the US. Should we ever need to bring him back to Cape Town, we would try to time it to do this particular route again because it is direct.
Initially, we were considering Air France as they allow ESA, however, the flight would have been Cape Town – Paris – US. Because there is a quarantine requirement for animals in France, we wouldn't have been able to leave the airport.
So, make sure to look at the airline, destination (layovers included), and any specific rules.
One thing to note: flights with layovers might be a great option for your pet when it comes to timing and relieving themselves.
Most of these airlines have size limits and the animal must fit at the passenger's feet. Make sure to do your homework and look into what is allowed.
European Airlines Who Allow ESA When Traveling to and From the US:
*If there is an airline you're considering that is not listed, I would suggest Googling "Airline Name ESA Policy" to see what their current guidelines are!
Rules and regulations are constantly being updated, so please do additional research when figuring out you and your animal's travel plans. What Do I Need?
In addition to your ESA certification, if you're traveling to another country—you have to follow their rules. Do all your research well in advance—and I mean months! This is not something to wait until the week before as many of them have mandatory quarantines or titler tests (which require blood work months before).
If you are coming into the US from another country, there is not a quarantine for your animal (at least when it comes to dogs, make sure you check on your specific animal). All that was required for Bailey was an up-to-date rabies vaccine.
You usually need a signed letter from your vet within a certain time period (usually a week before you travel) that declares the health of your pet.
The airline may ask for other specifics in this letter such as animal type, breed/size, weight, and different vaccinations.
The Main Requirements for International Flying with ESA
ESA Certification
Letter from vet
Up-to-date vaccines
Confirmation from airline
Items to Bring
Though Bailey is trained very well, there are certain items I like to fly with—for more as peace of mind for myself (and others). I have full confidence that Bailey will not relieve himself on the plane, but I understand that other people might feel uncomfortable if they are flying near a dog.
These are some of the key items I travel with for our dog:
Reusable dog diapers — Bailey has never had an accident while we've been traveling, but I find it gives other people peace of mind.
An ESA harness — this is in no way legitimate or required, but again, I find people are more comfortable when they see that he is an ESA. NOTE: Do NOT put 'Service Animal' on your dog. It is different from an ESA.
Travel Dog Bed – I highly recommend introducing your dog to a travel bed months/weeks before. It gives them a sense of comfort to sleep somewhere familiar!
Their favorite toys or stuffed animals.
Treat to keep him busy—our go-to is a no-hide chew!
Melatonin Treats — you should absolutely introduce any calming treats to your dog weeks before you fly to avoid any indigestion issues. Bailey is already super chill, so we don't notice a difference, but we took extra precaution when flying internationally to ensure he was comfortable. We like Zesty Paws calming treats and have also used CBD treats for long-haul flights.
I'll have a full post detailing all of my other pet essentials soon!

Final Thoughts
As I said above, please don't abuse the system. The ability to fly with an ESA can seriously help those who need it and suffer from anxiety or other medical conditions while in the air. Airlines have become stricter in recent years due to folks bringing animals aboard that really shouldn't be flying.
So, if you are considering getting certified, please do the work and your due diligence to ensure your animal's wellbeing and the wellbeing of others. 🙂
If you have any questions, please let me know in the comments below!