***ALERT: As of March 2019, Wow Air is no longer operating flights.***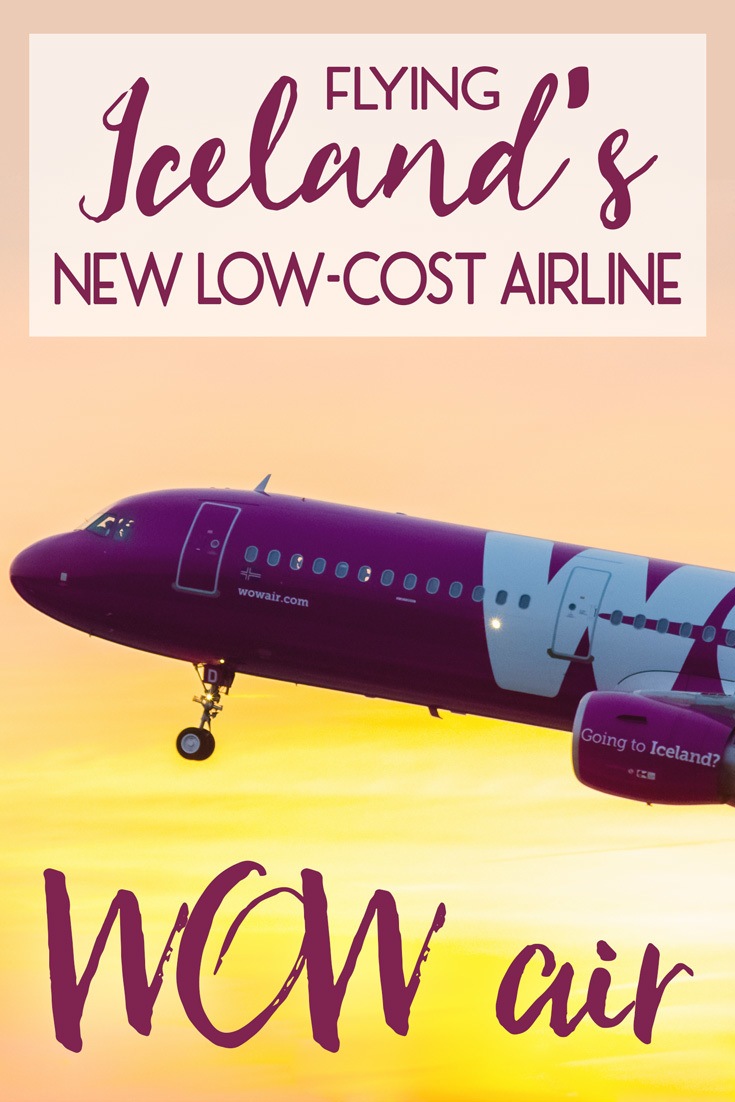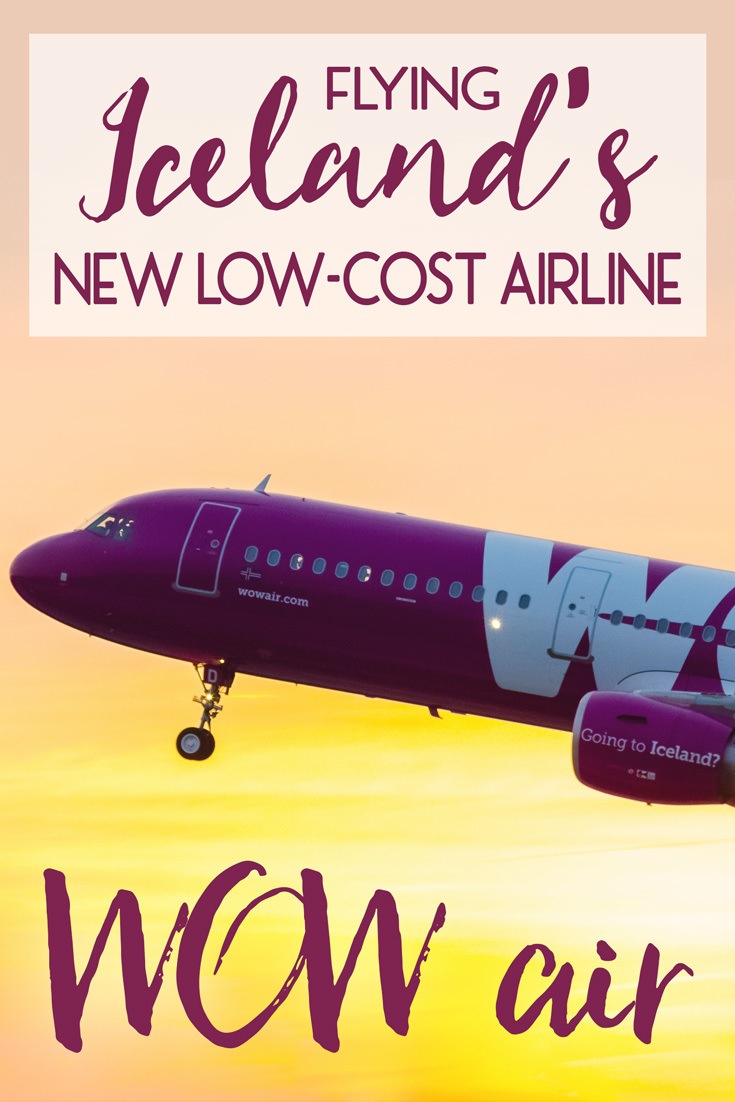 Flying as much as I do, I've been on my share of airlines and flights. I always like to know which airline has top-notch food, good entertainment, and comfy seats. Of course, we're all looking for the best deals when it comes to airfare, so I jump at the chance to check out new airlines and see how they stack up.
Check out my experience flying Iceland's new low-cost airline, WOW air!

Where WOW air Flies
I recently flew from Los Angeles to Reykjavik, and on most airlines, it's usually a really pricy flight with at least one layover. Typically, that means at least $800 and a minimum of twelve hours of travel. In fact, a lot of airlines have at least five-hour layovers that can make your journey more than twenty-four hours long. That's a seriously long time to spend in transit.
So, I was excited to see that WOW air has a direct flight from Los Angeles to Reykjavik.
They've also got thirty-one destinations around Europe and North America– stateside, they operate out of Los Angeles, San Francisco, Washington D.C., Boston, New York, and Miami (and Pittsburgh this summer).
In Europe, they have extensive coverage in 15 destinations servicing Iceland including: Dublin, London, Amsterdam, Paris and Rome!

WOW air's Low-Cost Fares
Depending on the time of year, WOW air has round-trip LAX-to-Reykjavik tickets for as low as $310 right now on their website. It is really NOT too good to be true. Of course, the prices fluctuate, so it's important to be flexible with travel dates, but you can easily find great deals throughout the year to destinations all over the United States and Europe.
Additional Fees—What's the Catch?
There's no catch! Like all low-cost airlines, WOW air keeps airfare low and charges for add-ons. In other words, you get exactly what you pay for. If you want to take extra luggage, you pay for it. If you want snacks, you buy them.
If you don't want all the perks, you can grab dirt-cheap fares.
Their prices are one hundred percent transparent when you are booking online. Check out all of their optional fees and charges to see exactly what you need. If you have a lot of luggage, the fees will add up quickly so it's better to pack light.
Seating
You don't need to pay to choose a seat, and you'll have three different options. I opted for XXL legroom and it was totally worth it. Even with the add-on, my tickets were still cheaper than economy plus on most major airlines.
WOW air Luggage Fees
While you will pay an add-on charge for your luggage, it's quite reasonable, and your total flight will still be less than most major airlines. For the lowest price, pay online before you go to the airport, and then weigh your bag at home to make sure that it's not oversized.
Here's what luggage on flights over eight hours will cost:
One Free Carry-On per Guest
Oversized Carry-On Upgrade for $38.99 (online) $48 (at check-in) Max: 56 x 45 x 25 cm/ 22 x 17.7 x 9.5 in. including wheels and handles Max: 12 kg/26 lbs
One Bag Max: 20 kg/44 lbs $48.99 (online) or $67 (at check-in) per flight leg
Two Bags Max: 20 kg/44 lbs $97.98 (online) or $134 (at check-in) per flight leg
Three Bags Max: 20 kg/44 lbs $146.97 (online) or $201 (at check-in) per flight leg
Overweight charge: Per kilo/2.2 lbs is $19 per bag (max of 12 kg/26 lbs)

Service Onboard
WOW air has a good selection of meals you can order in-flight– I found their prices to be reasonable and you can get a great selection if you preorder online.
Their in-flight menu includes snacks, drinks, deli treats, and Icelandic specialities like liqueur and chocolate. Their wine list is filled with high quality wines selected by Iceland's top wine experts as well!
I definitely recommend the cheese plate and the Food Doctor cups.

WOW's Stopover Program
One of the things I like most about WOW air is that they offer an a stopover program to their guests. If you are flying across the Atlantic, you can get a free stopover in Iceland.
It's like two trips in one!
There is really so much to do and see in Iceland. Go horseback riding and whale watching. Do the Golden Circle tour to see all the incredible natural beauty of this remarkable country. Try authentic Icelandic cuisine at the Public House Gastropub, and then spend night at the fab Centerhotel Thingholt.
Did you know that Iceland is famous for its chocolate? Be sure to go on a chocolate tour, and then, of course, see the world renowned Northern Lights.

Read More

Thank you to WOW Air for hosting me for a part of my stay in Iceland. As always, opinions and ideas expressed here are entirely my own.