Updated: July 2022
This post has been updated to include a roundup of my favorite boutique properties and vacation rentals in New York City!
Do you love perusing Airbnb as much as I do? From seeing how other folks creatively decorate a space to dreaming up different places to plan a future trip, it's one of my favorite things to do.
I've searched for some of the coolest Airbnbs in the United States, as well as the coolest Airbnbs in California — and today it's all about New York City!
From the boroughs of Brooklyn to all around Manhattan and Queens and even a few just a stone's throw away, these places are surrounded by cool cafés, boutiques, hip restaurants…and of course, have so much charm and dreamy aesthetics!
As you plan your dream trip to the Big Apple, make sure to check out how to travel New York City on a budget, the top 8 things to do in NYC, tips for your first trip to New York City, and where to find the best food in NYC.
Without further ado, here are the coolest Airbnbs to stay at in New York City!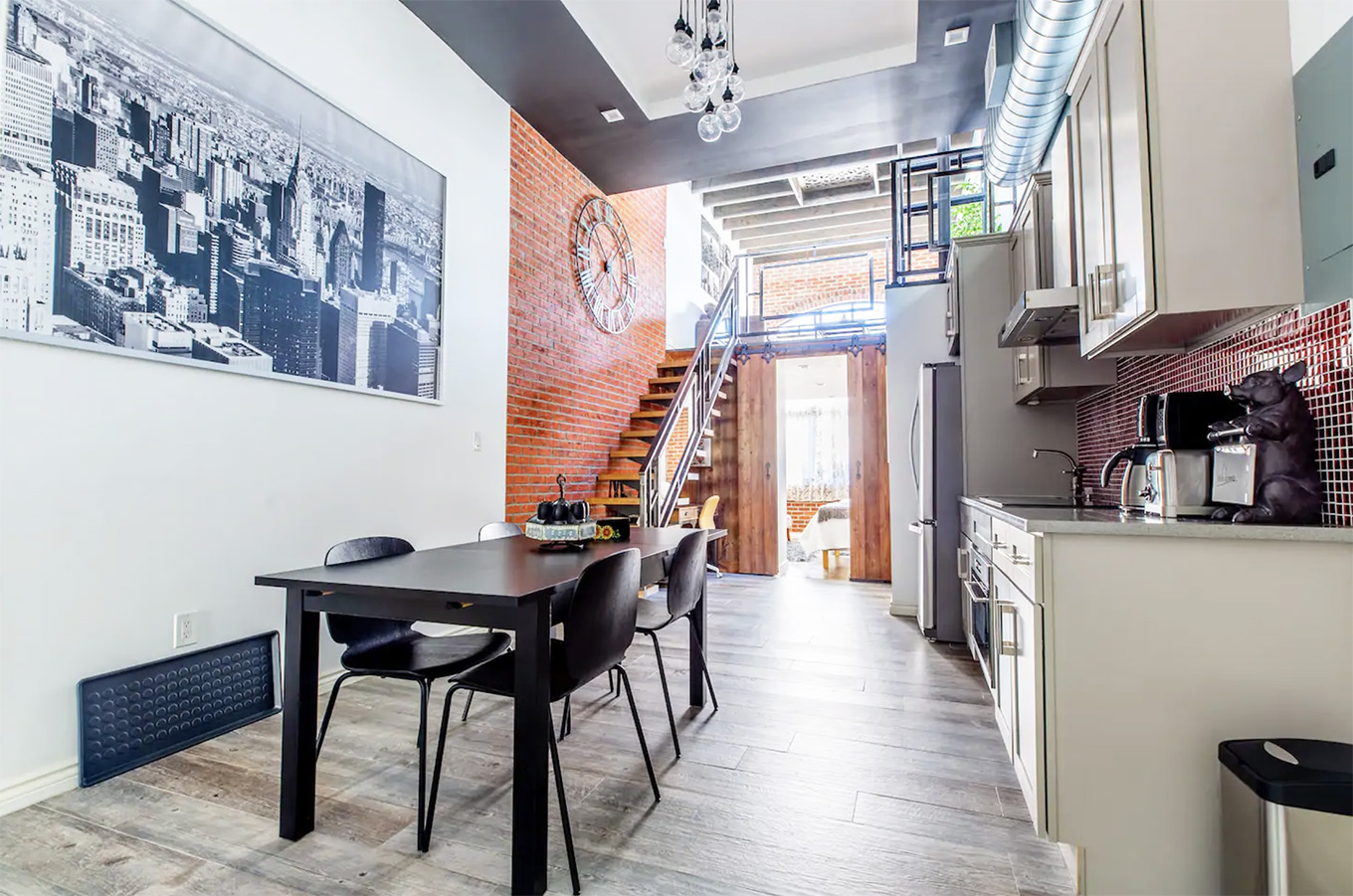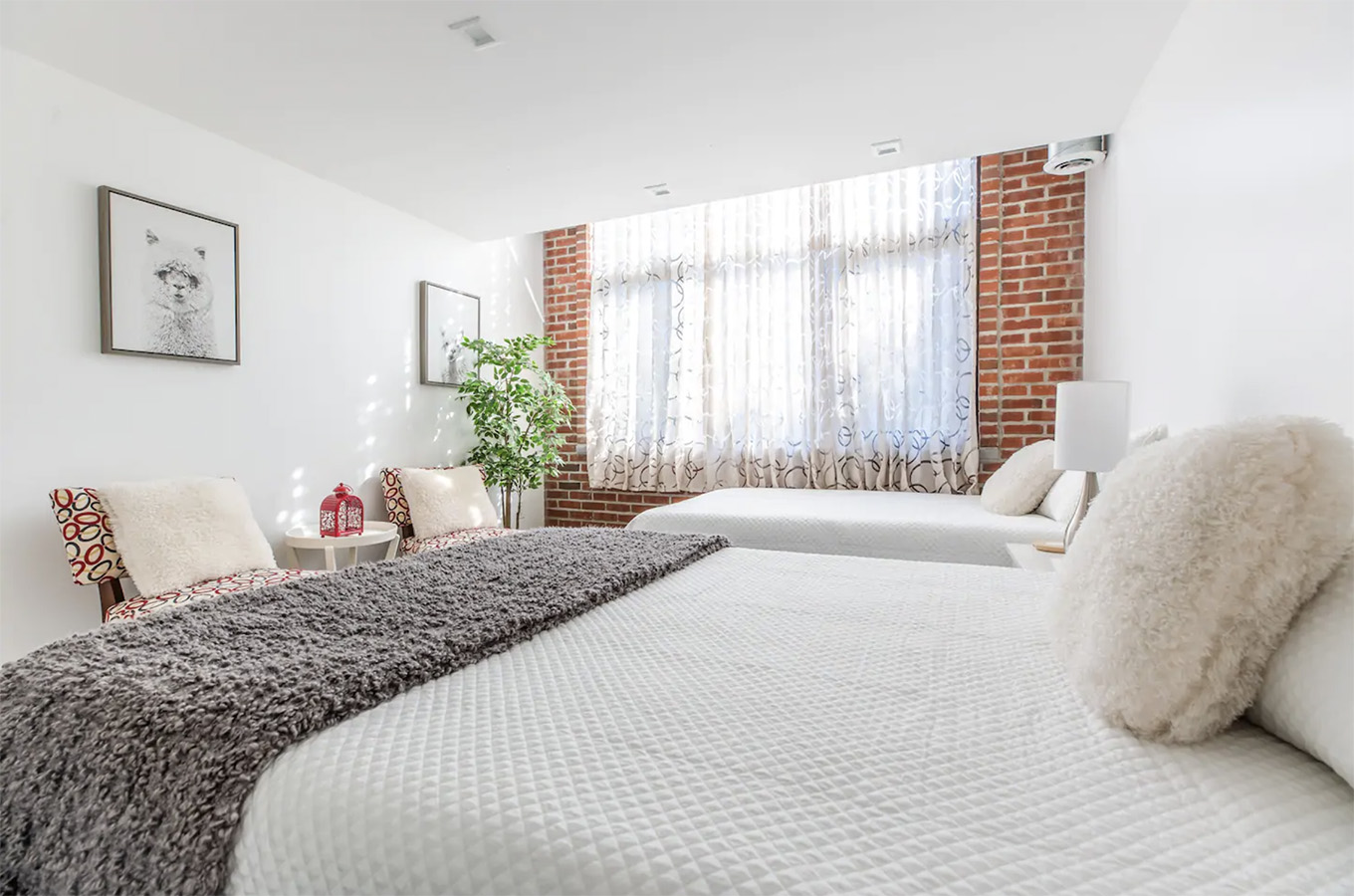 Can you imagine spending an evening hanging on this gorgeous rooftop surrounded by twinkling lights and sounds of the city?
Sleeping up to six guests, this would be the ideal place for a girls' weekend. (Be mindful that no parties are to be hosted + respectful of neighbors!).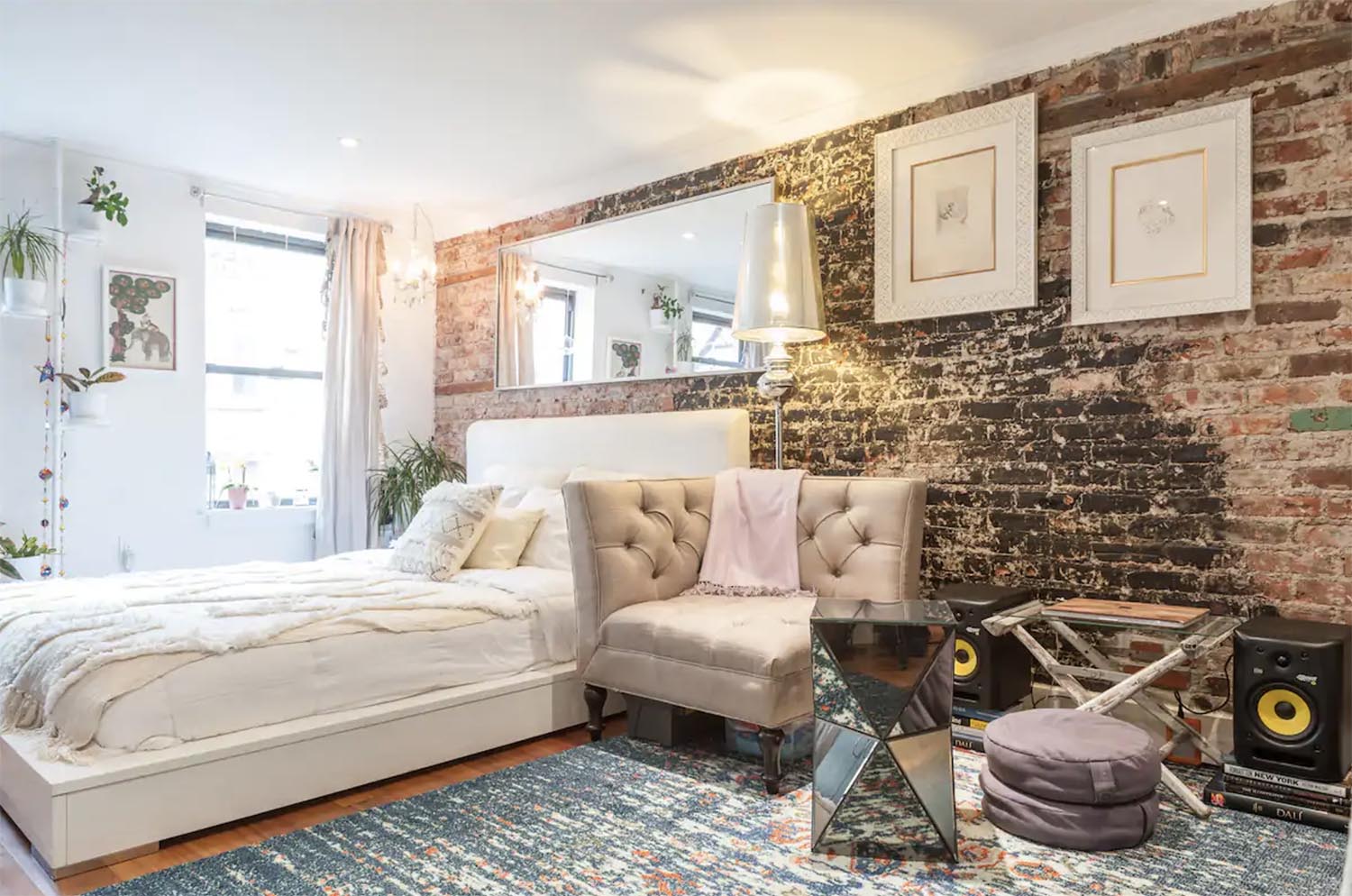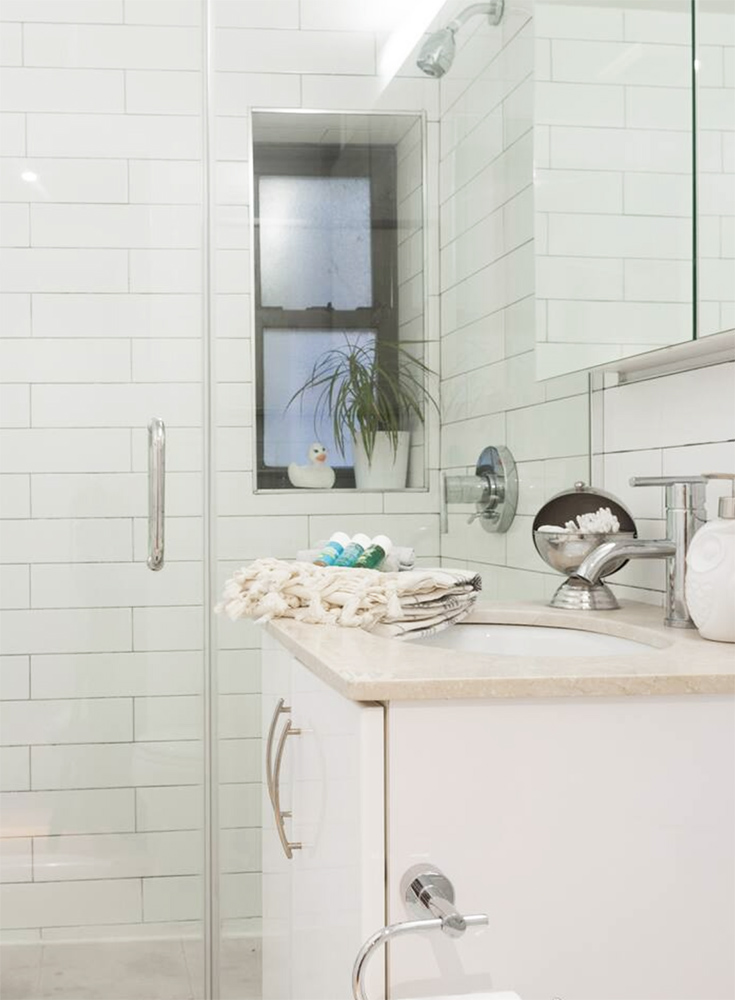 This sweet little oasis is located in the heart of NYC's vibrant East Village. Within walking distance to some of the most popular bars and hangouts, restaurants, and shops—it's a super fun place to be!
The studio apartment is newly renovated and features gorgeous exposed brick, hardwood floors, and stainless steel appliances.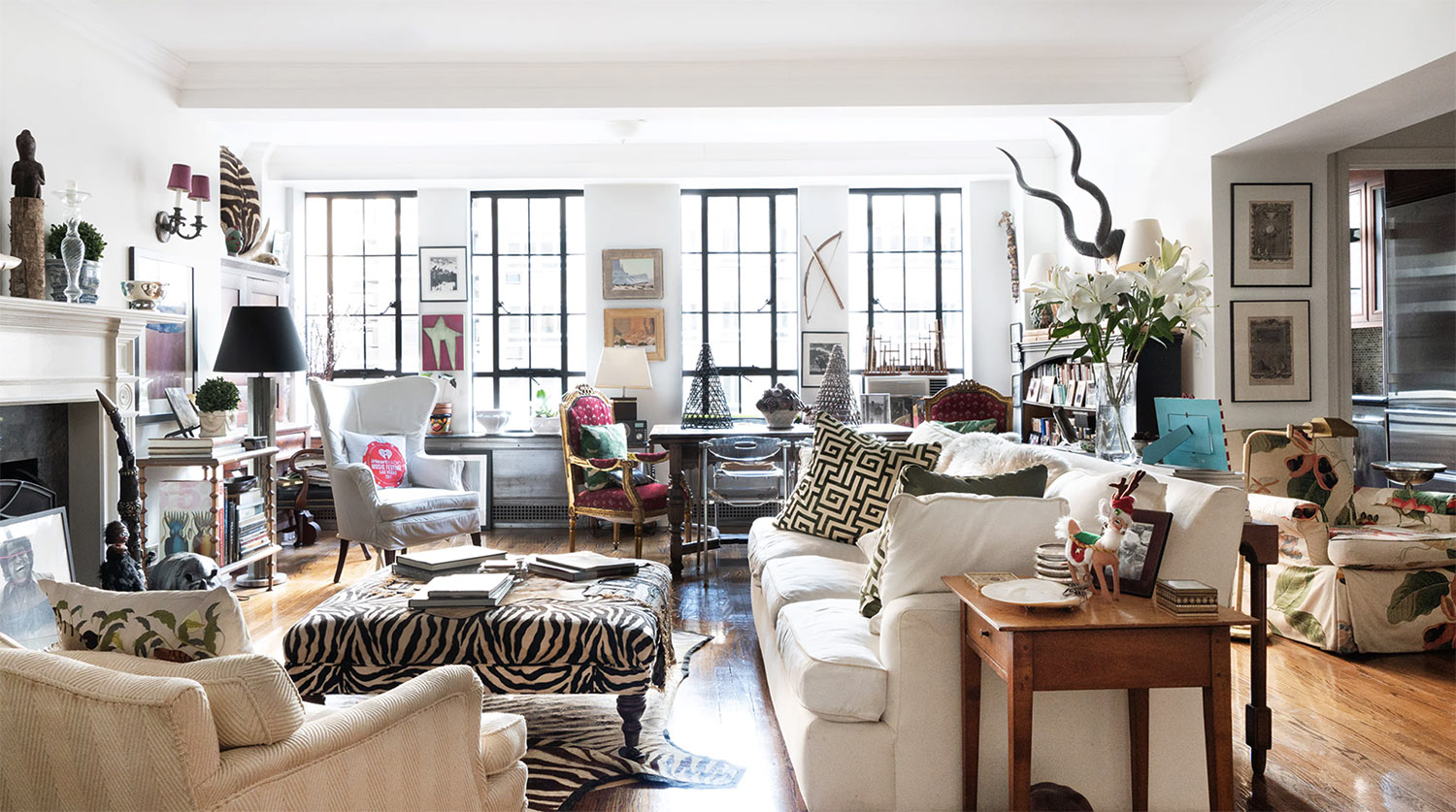 This pad in Hell's Kitchen is an eclectic oasis. The home is decked out with artwork, books, and collectibles. If you're a minimalist — this may not be the place for you…but if you adore funky decor with a story, this is your gateway to Midtown, Manhattan.



From the terrace to the super close view of the Empire State Building to the gorgeously decorated rooms, MADE Hotel in the NoMad neighborhood is such a charming boutique hotel.



Looking to hang out at a humble cottage in Queens? This space is ideal for a romantic getaway, or cozy family weekend.
Oh, and I'd be remiss if I didn't mention the dining room right by the water with huge skylights and windows — the best spot for viewing the stars or having a glass of wine at sunset.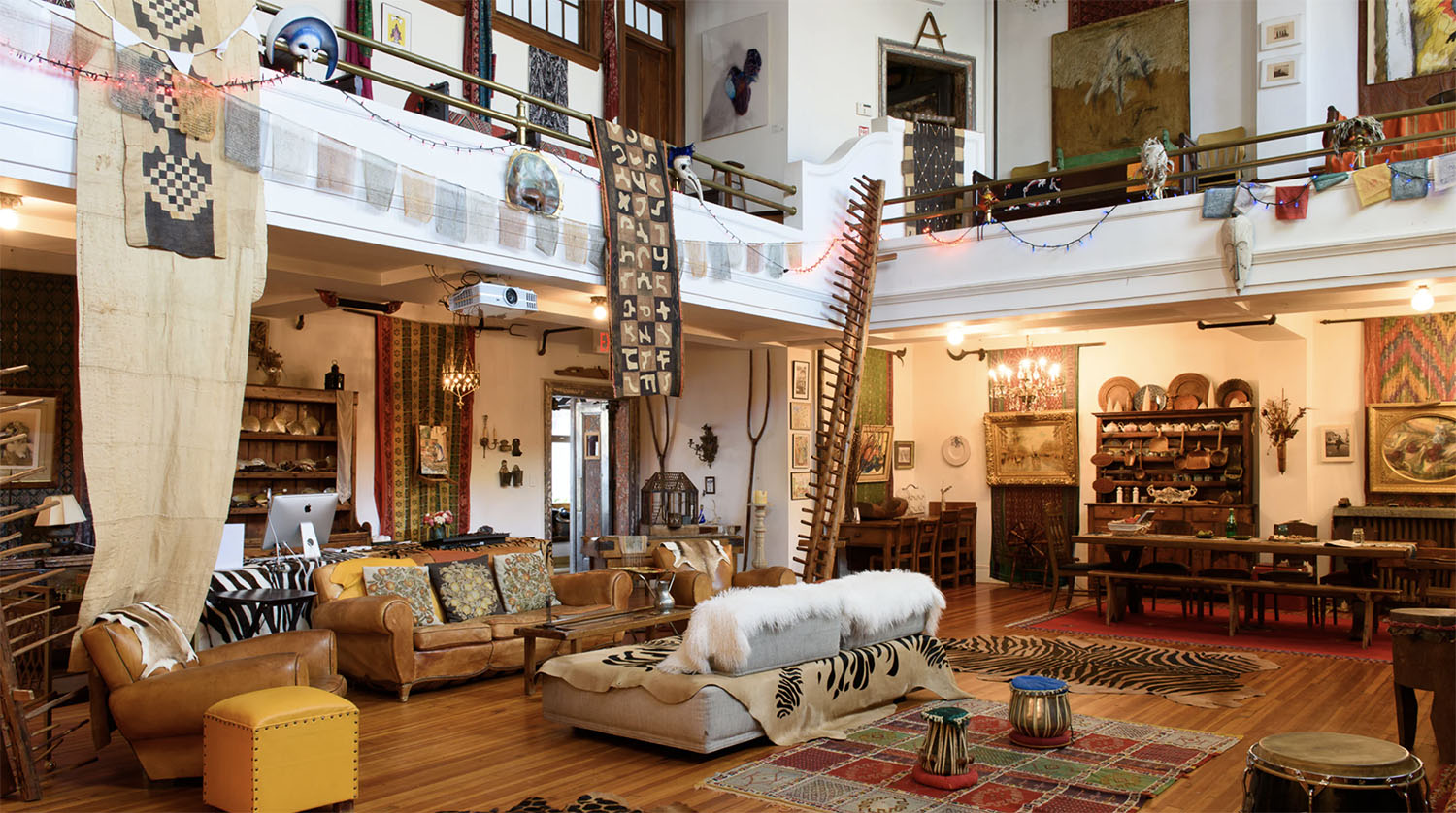 The moment you step into this home in Manhattan, you'll feel like you're stepping into a bohemian wonderland. Relax in one of the many nooks or take a long bath in the clawfoot tub.


Want to visit New York City but not so crazy about all the hustle and bustle? This is the place with you! This renovated classic bungalow has a cozy, old-timey feeling but with modernized amenities.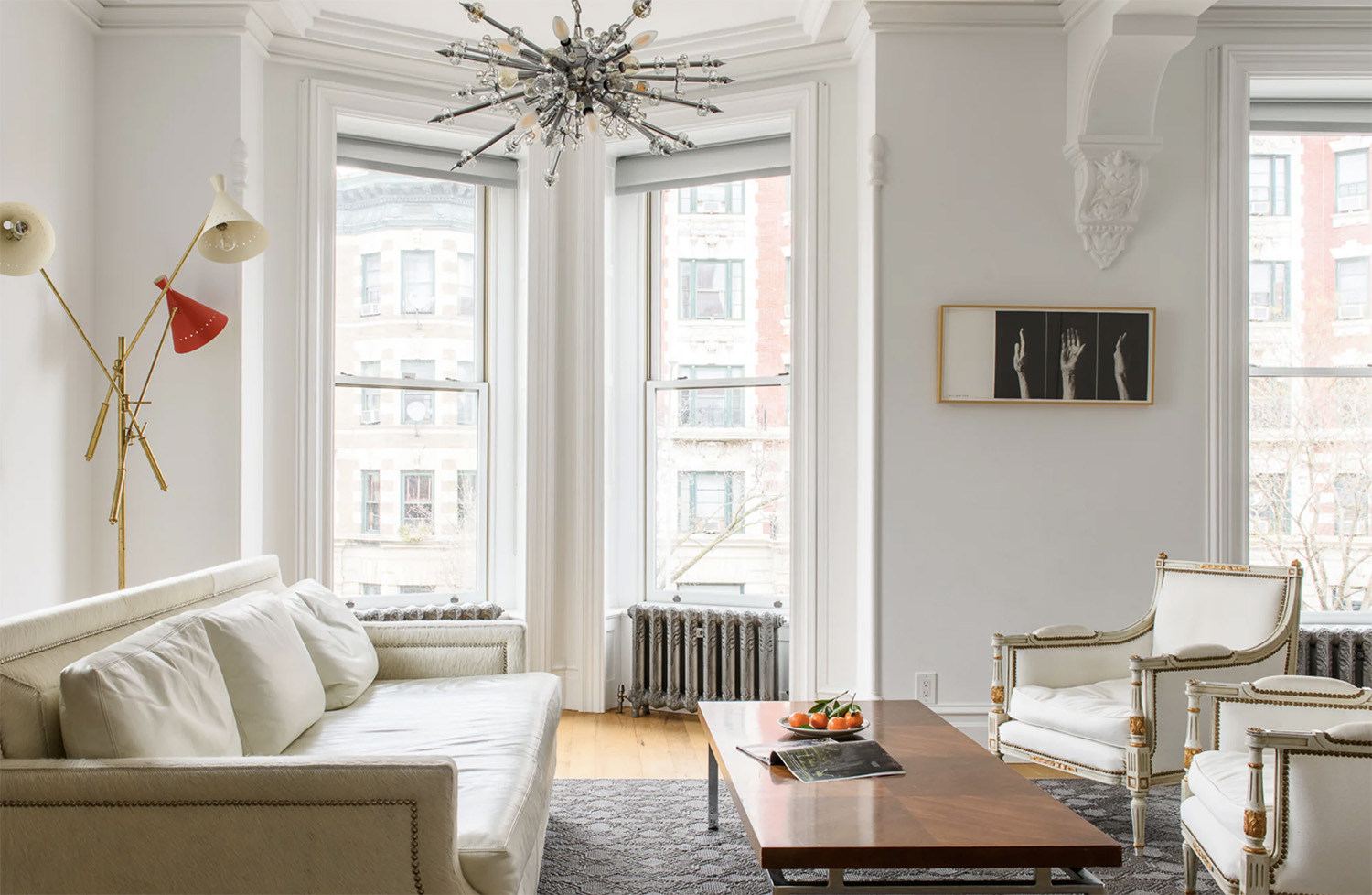 Looking for a sophisticated space in Brooklyn? This home in Clinton Hill sleeps up to 8! It has huge windows and is flooded with tones of natural light.



How darling is this restored 18th-century Brooklyn brownstone? Located in Bed-Stuy, this place is perfect for a group of four. Oh, and the backyard garden is a dream!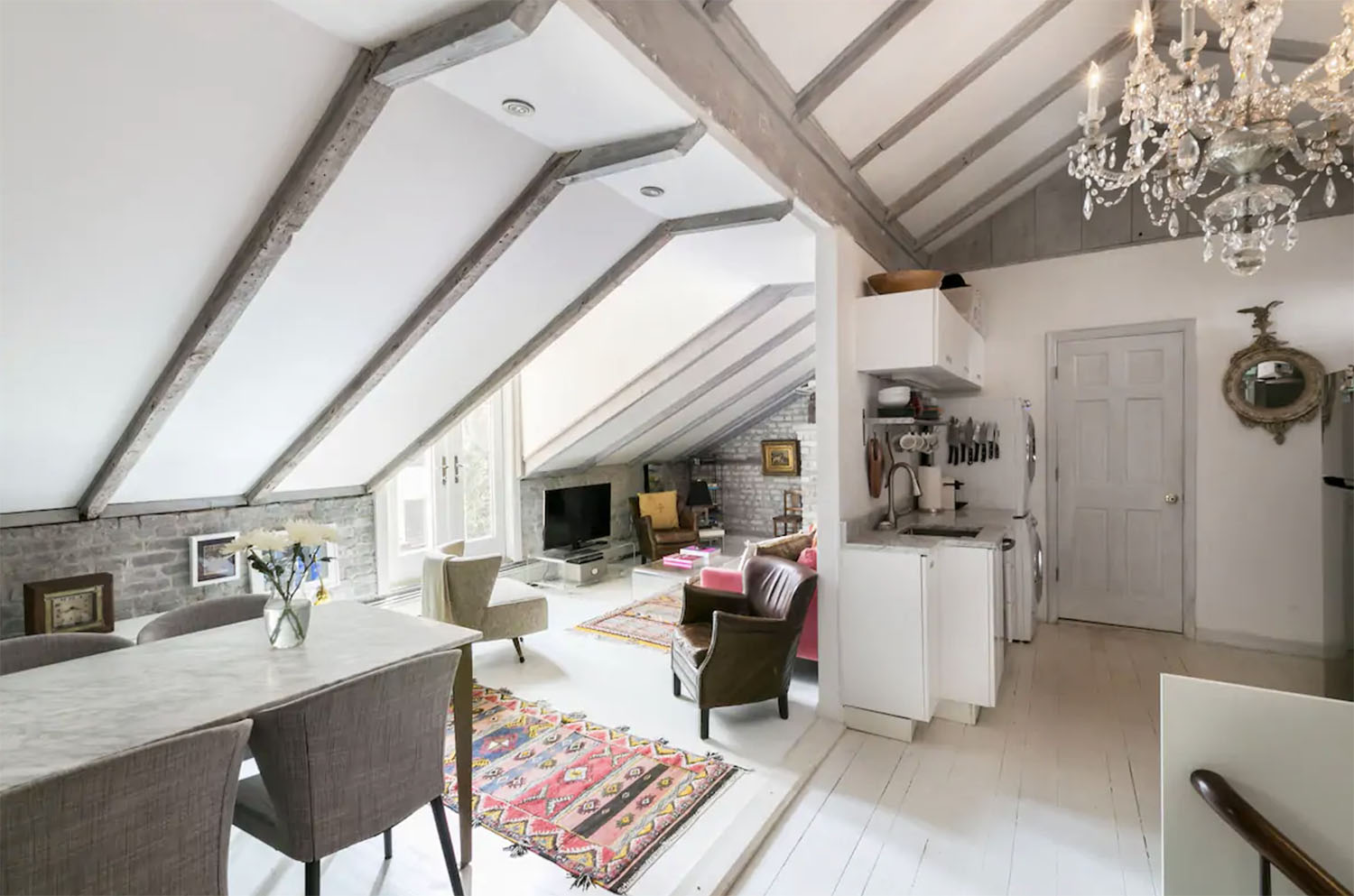 This West Village townhouse is a true gem. From the two fireplaces to the cascading Waterford Crystal chandelier — this is a one-of-a-kind place!


Surrounded by tons of cute cafés and good eats, this airy apartment is perfect for a tranquil couple's getaway.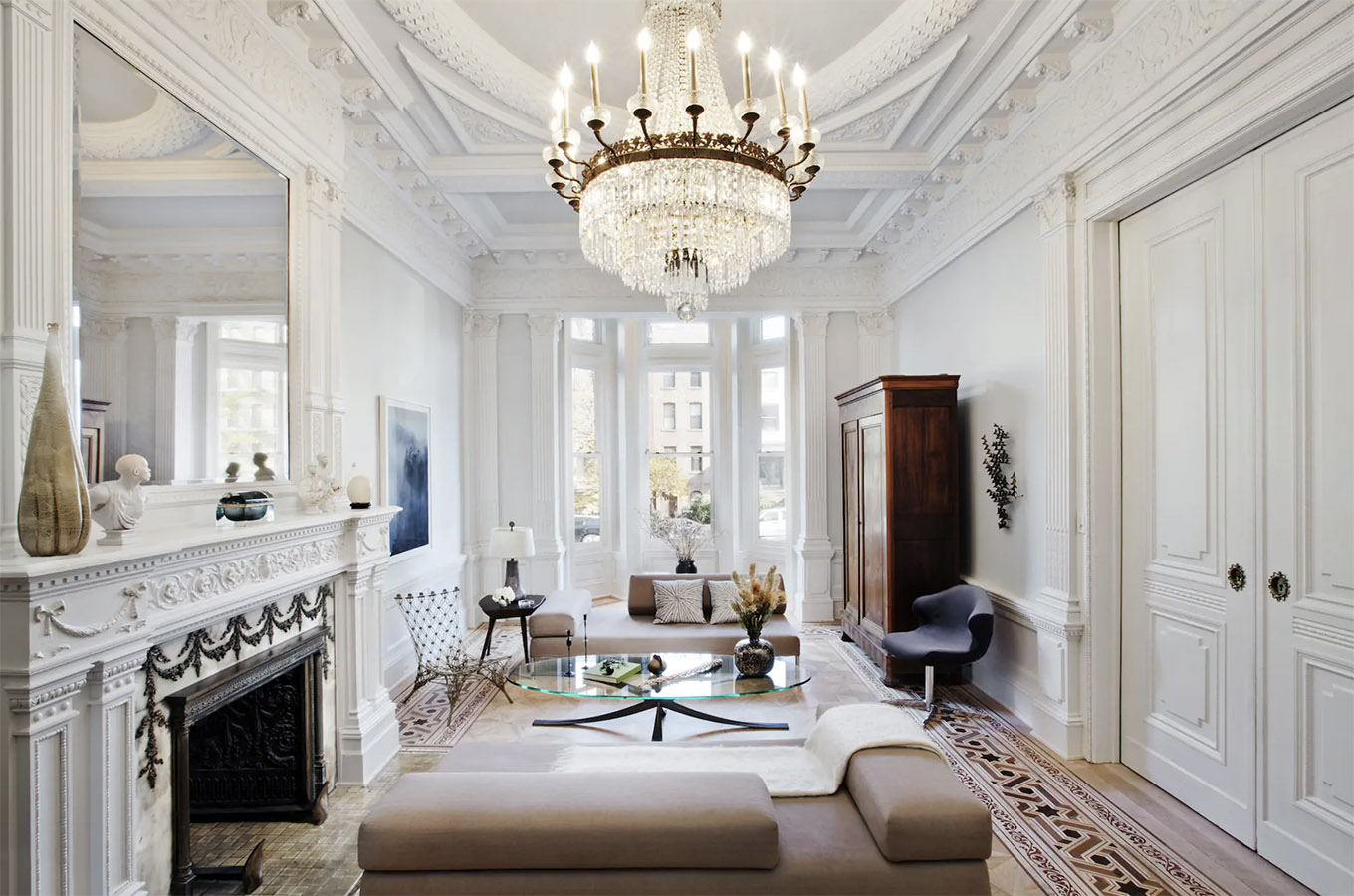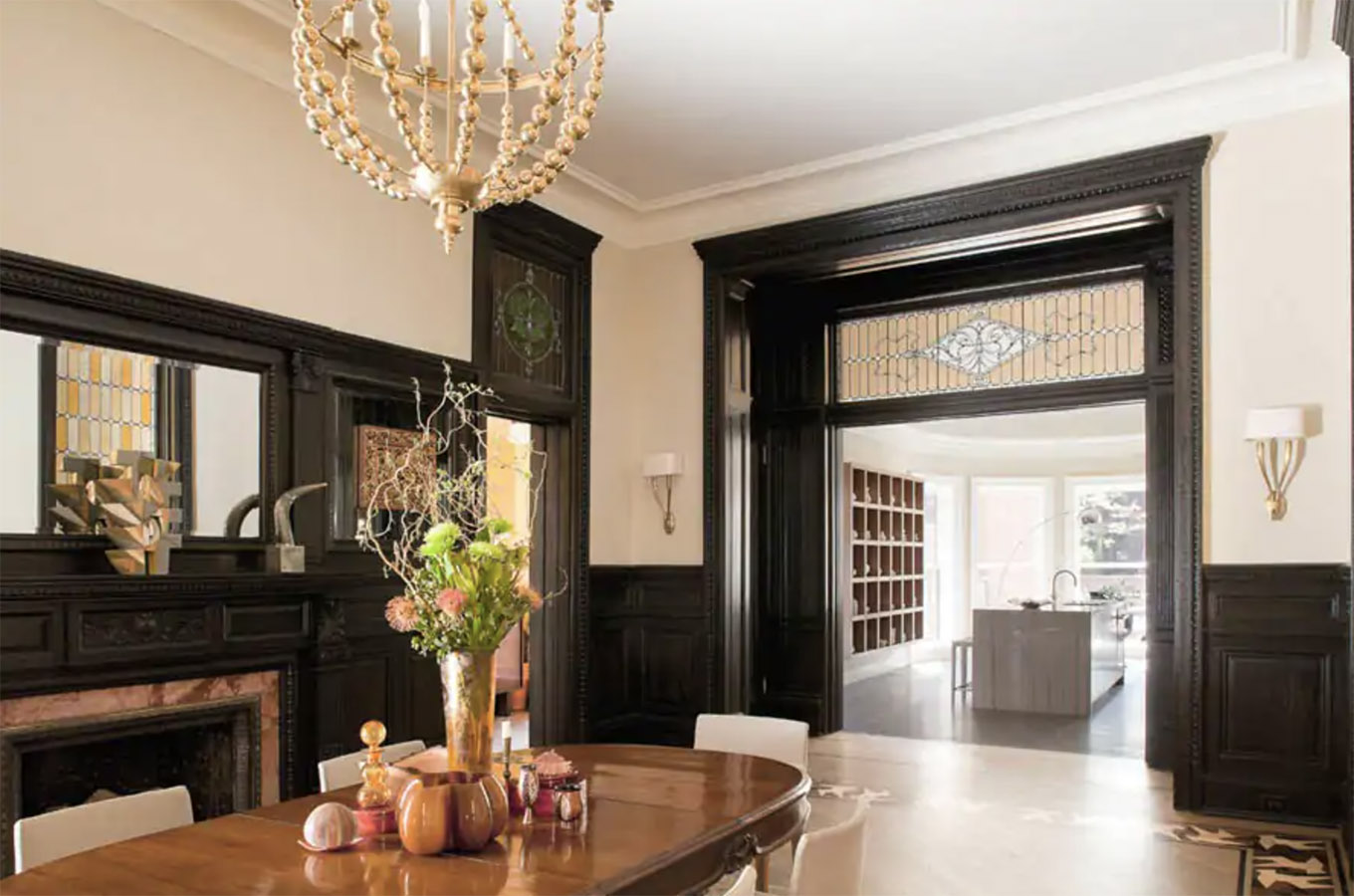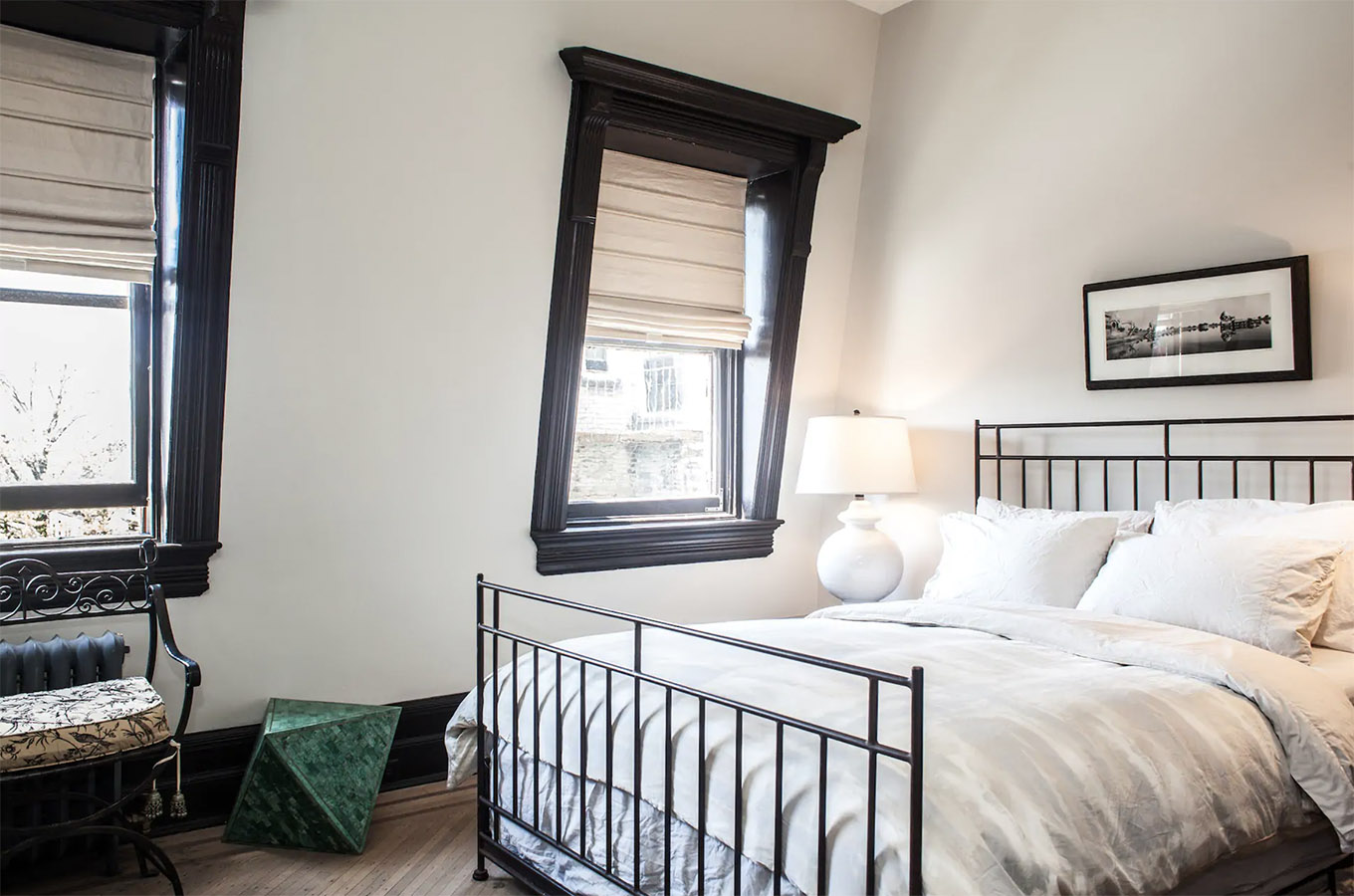 Want to stay in a historic mansion in New York City? Built in the late 19th century, this brownstone mansion is an architectural gem in Brooklyn.
Situated in Clinton Hill—the place where early industrialist built their exquisite mansions, Brooklyn today has so much culture, art, and history. The space has been restored and decorated with a mix of vintage and modern furnishings, fusing both 19th-century opulence and the cool character of modern Brooklyn.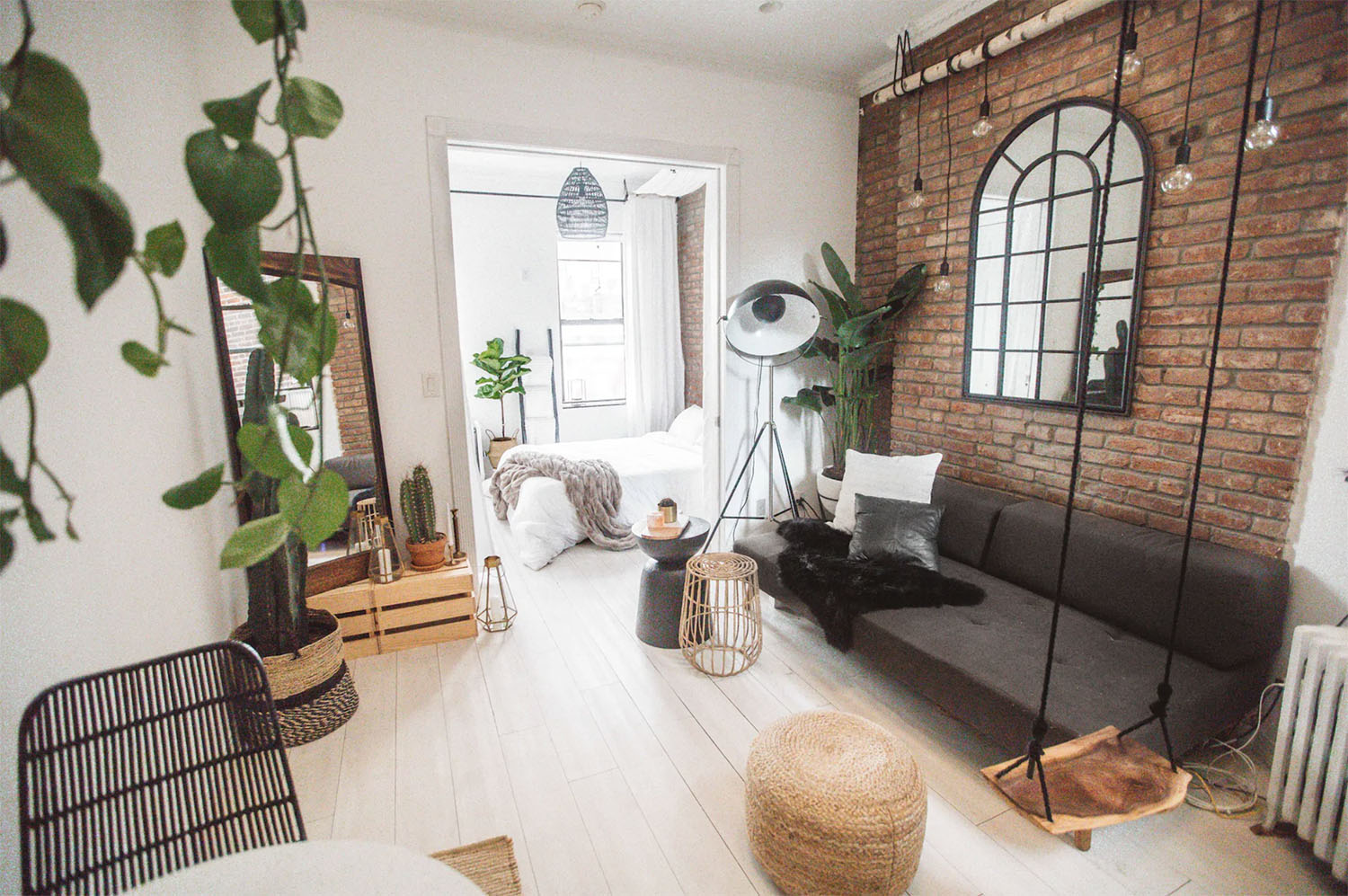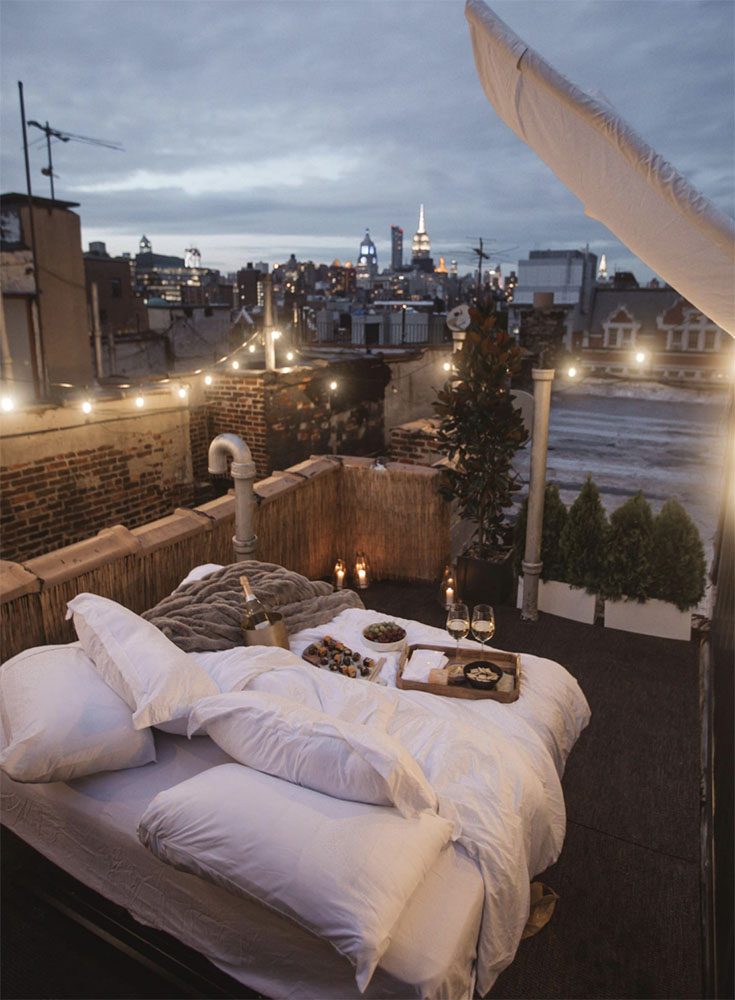 A gorgeous apartment featuring brick walls and super cool decor…plus that rooftop terrace! Take in the view of the NYC skyline and see the city at night.


Though it's not located smack dab in the middle of Manhattan, if you're looking for a charming getaway, The Sweet Pea House on Staten Island delivers the cozy cottage ambiance in spades. Step into the mystical garden and prepare for utter relaxation.

If it's just the two of you, and you love simple, clean, and minimal, this is an ideal spot in the Financial District!

I'd love to hear if you end up staying in one of these NYC Airbnbs — or if you've found any spectacular stays in the Big Apple and want to share!
As you plan your trip, make sure to check out my New York City travel guide.
From how to travel New York City on a budget, the top 8 things to do in NYC, 10 tips for your first trip to New York City, and where to find the best food in NYC — I've got you covered!
Oh, and if you're traveling to the city during the holidays — peep this guide to top things to do in New York City at Christmas!