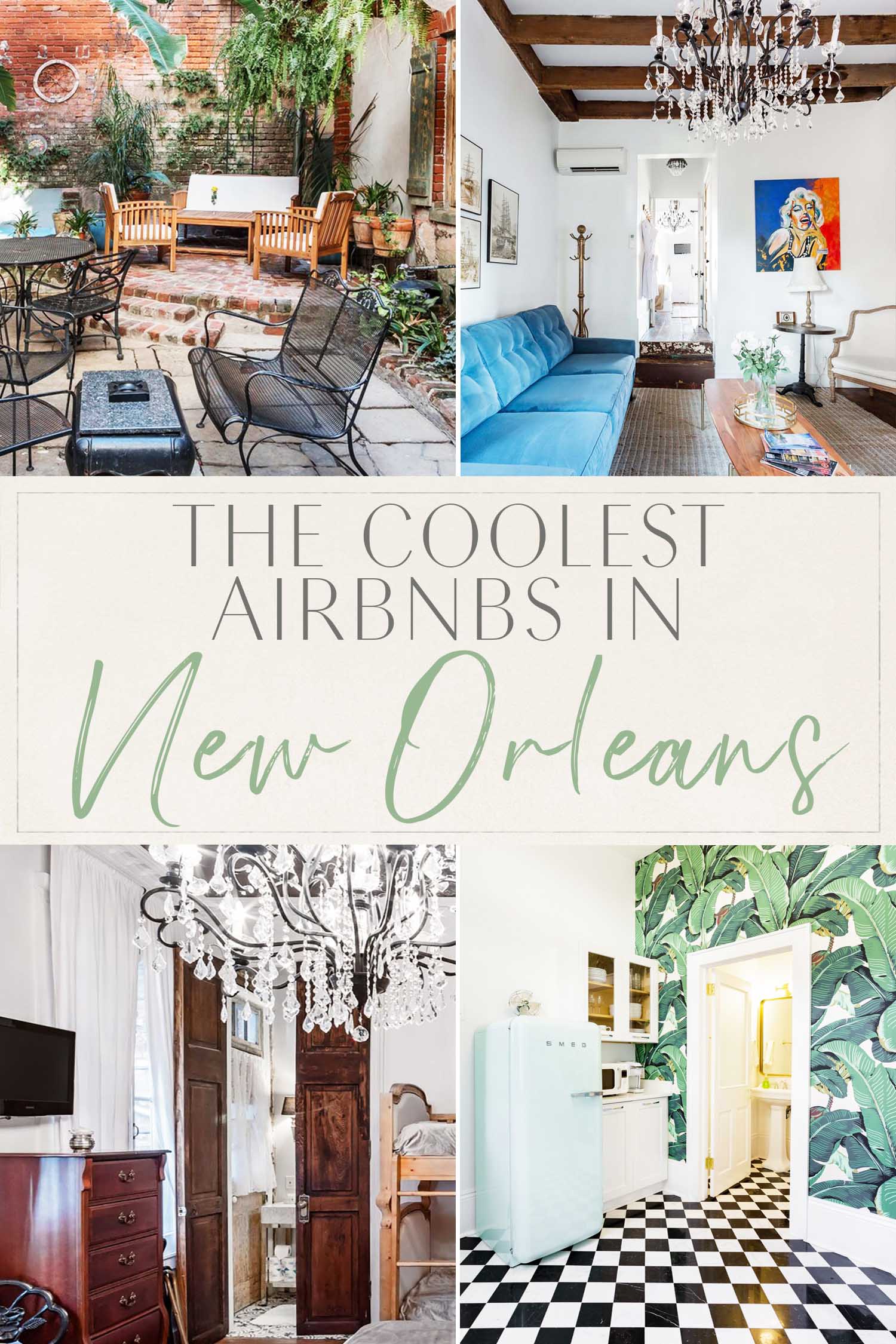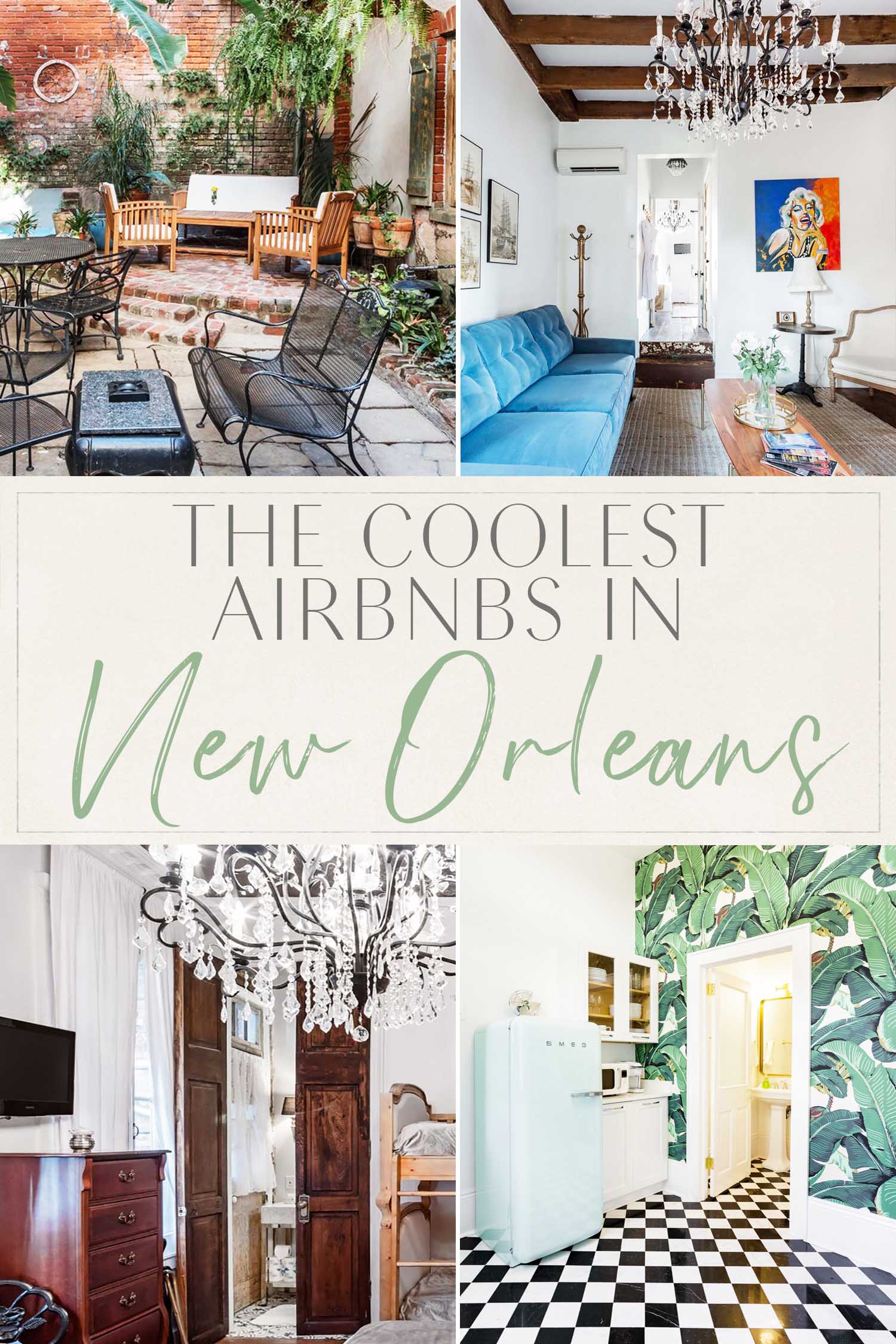 As an Airbnb Associate, I'm excited to curate incredible properties around the world. At no extra cost to you, I earn a small commission when you book through these links which helps me run this blog.
Traveling to New Orleans and looking for a fun place to stay? Whether you're following my 4-day cultural New Orleans itinerary, going to Mardi Gras for the first time, or simply want to experience the top things to do in NOLA—this is for you!
While a number of short-term and Airbnb-style rentals are no longer allowed in the French Quarter and Garden District, you will find some that meet certain requirements. Wondering why this is? It's to help maintain the character and charm of the neighborhoods and make sure to not out-price locals.
No need to fret, there are still a plethora of uber-cool places scattered about NOLA where you can hang your hat.
Here are the coolest (and most unique) Airbnbs to stay at in New Orleans!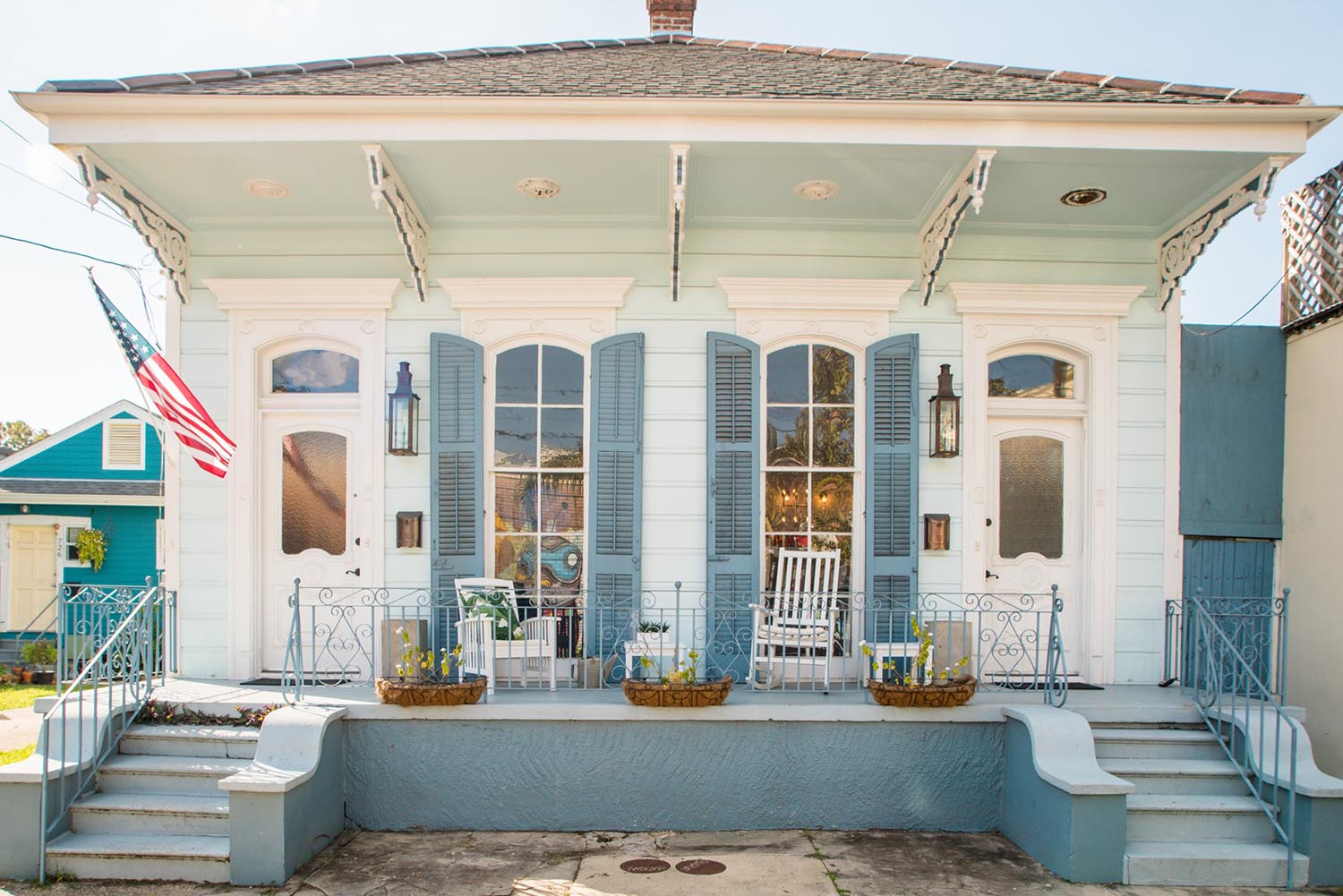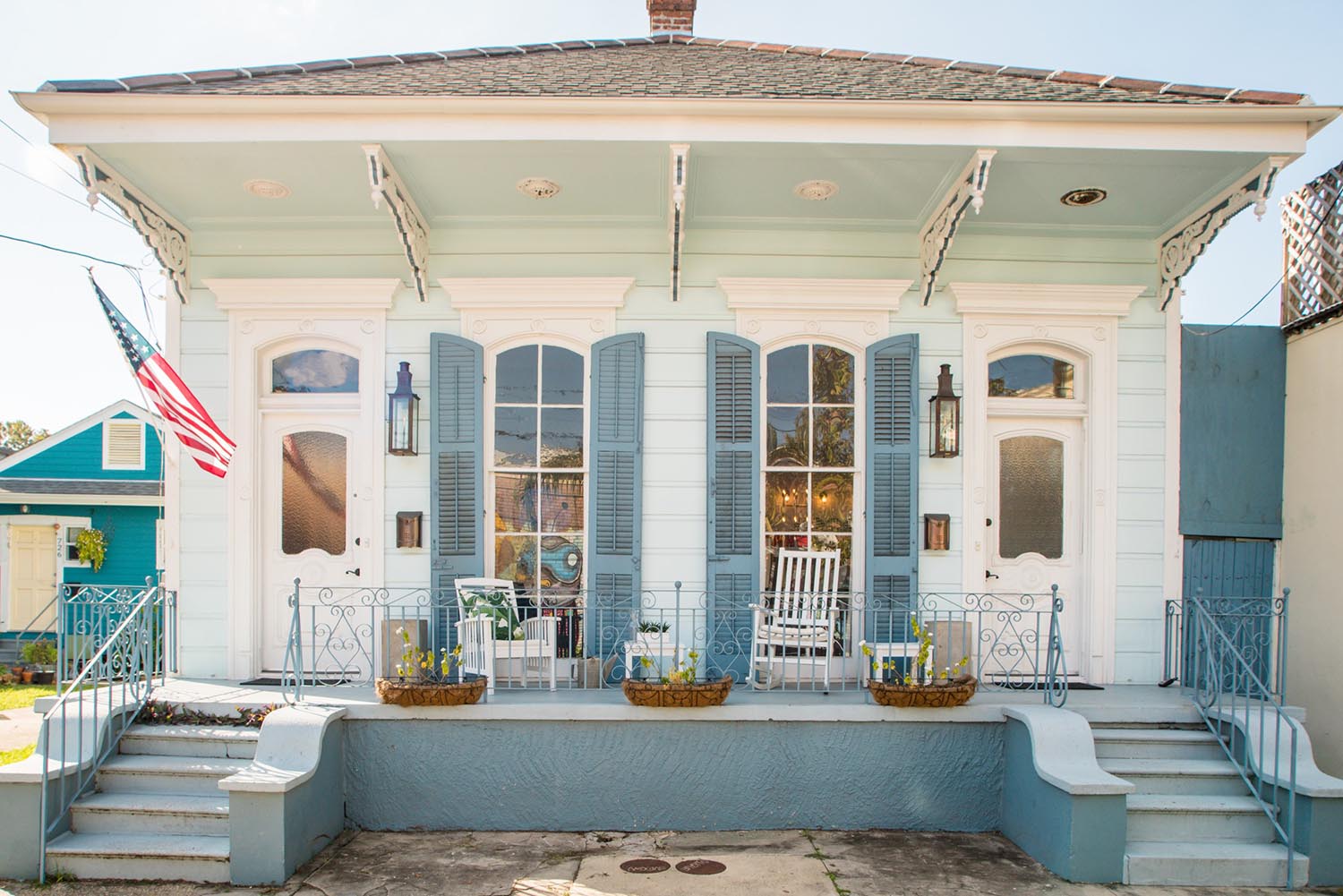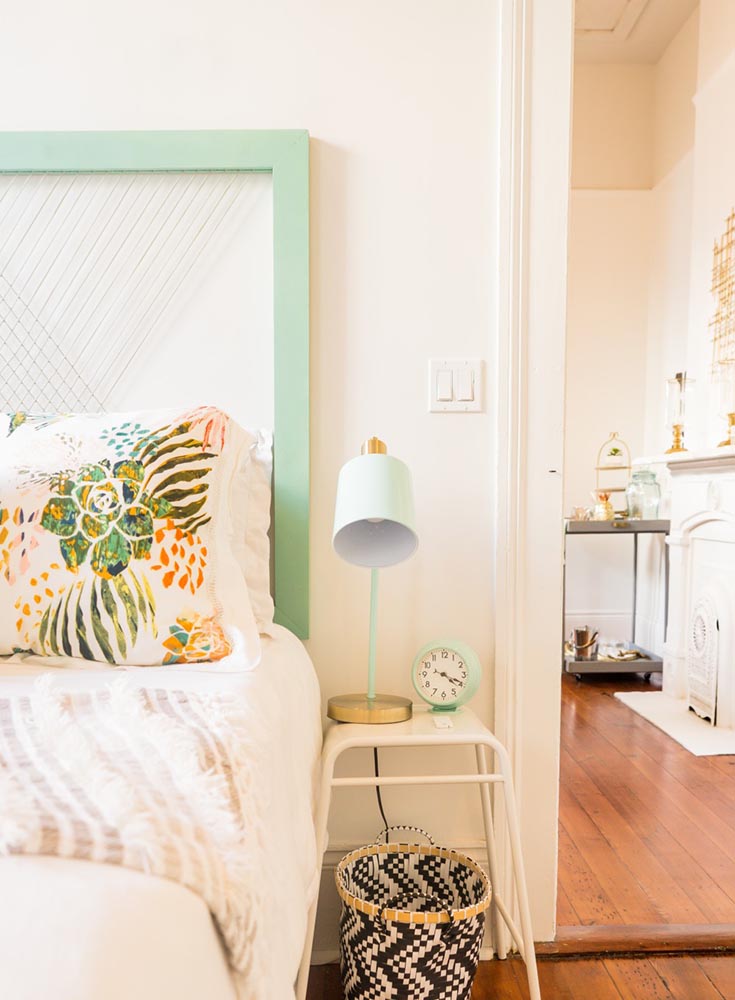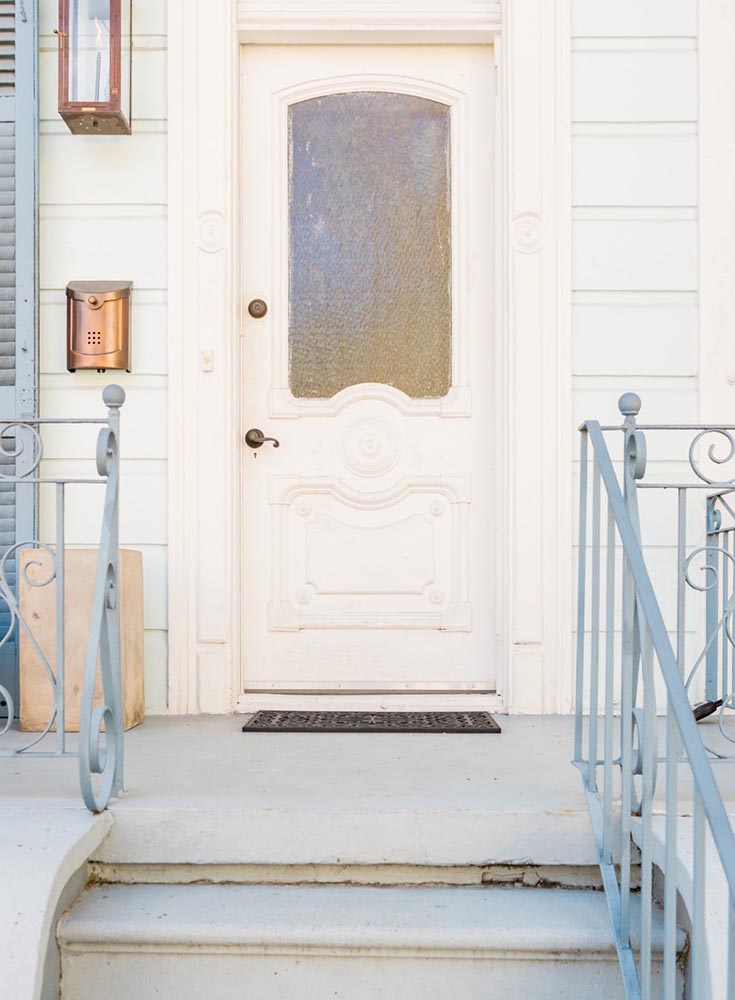 New Orleans is always a fun place to visit! At this Bywater Beauty, you can soak up all the Victorian vibes while you relax on the spacious front porch.
This place was recently featured on an HGTV renovation show…so, there's no wonder the interior is so modern and chic!
The Bywater neighborhood is hip and historic with its many restaurants, bars, riverfront park, and creative patrons. In case you're wanting to venture to the French Quarter, it's less than a mile away!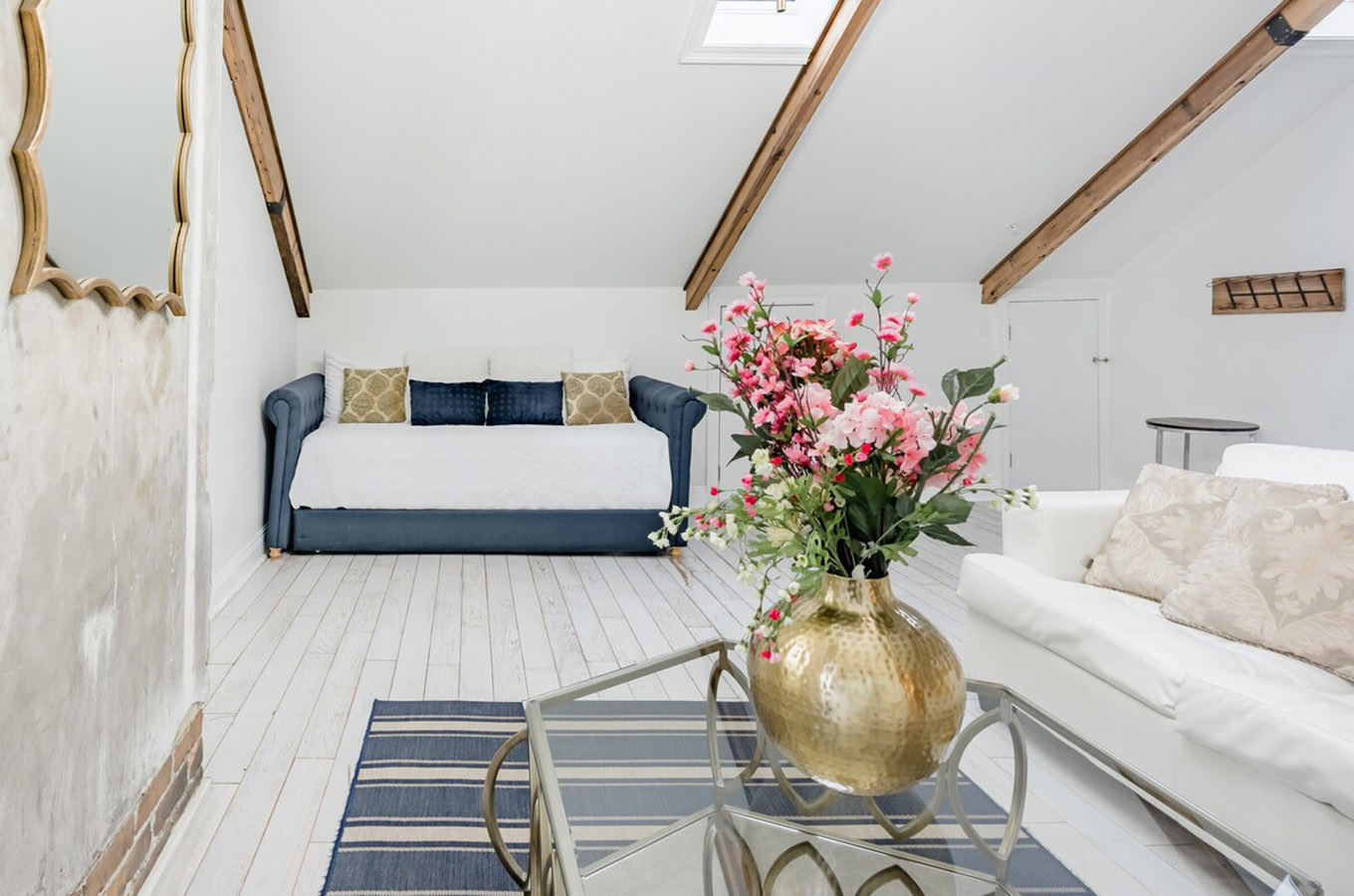 This historic condo with a seriously beautiful patio (complete with greenery and fairy lights!), is perfect for groups as it can sleep up to 8 guests. Built in 1830, it's since gone through complete modernization, though it still has the charm of the exposed oak beams, and skylights.
Hang out in the elegant penthouse before exploring the French Quarter. Located on the quiet end of Bourbon Street, noise doesn't carry far as this place is located on the third floor.

This historic mansion, built in the 1830s, was recently converted into a high-end luxury loft apartment. The overall space is on the smaller side but can accommodate up to five guests.
Keeping up with the vintage charm, you'll be dazzled by the antique metal ceiling, glistening chandelier, and brick wall. I'm a big fan of the hardwood floors and the marble bathrooms—like a step back in time. You can hear the soothing sounds of the fountain in this tranquil space, too!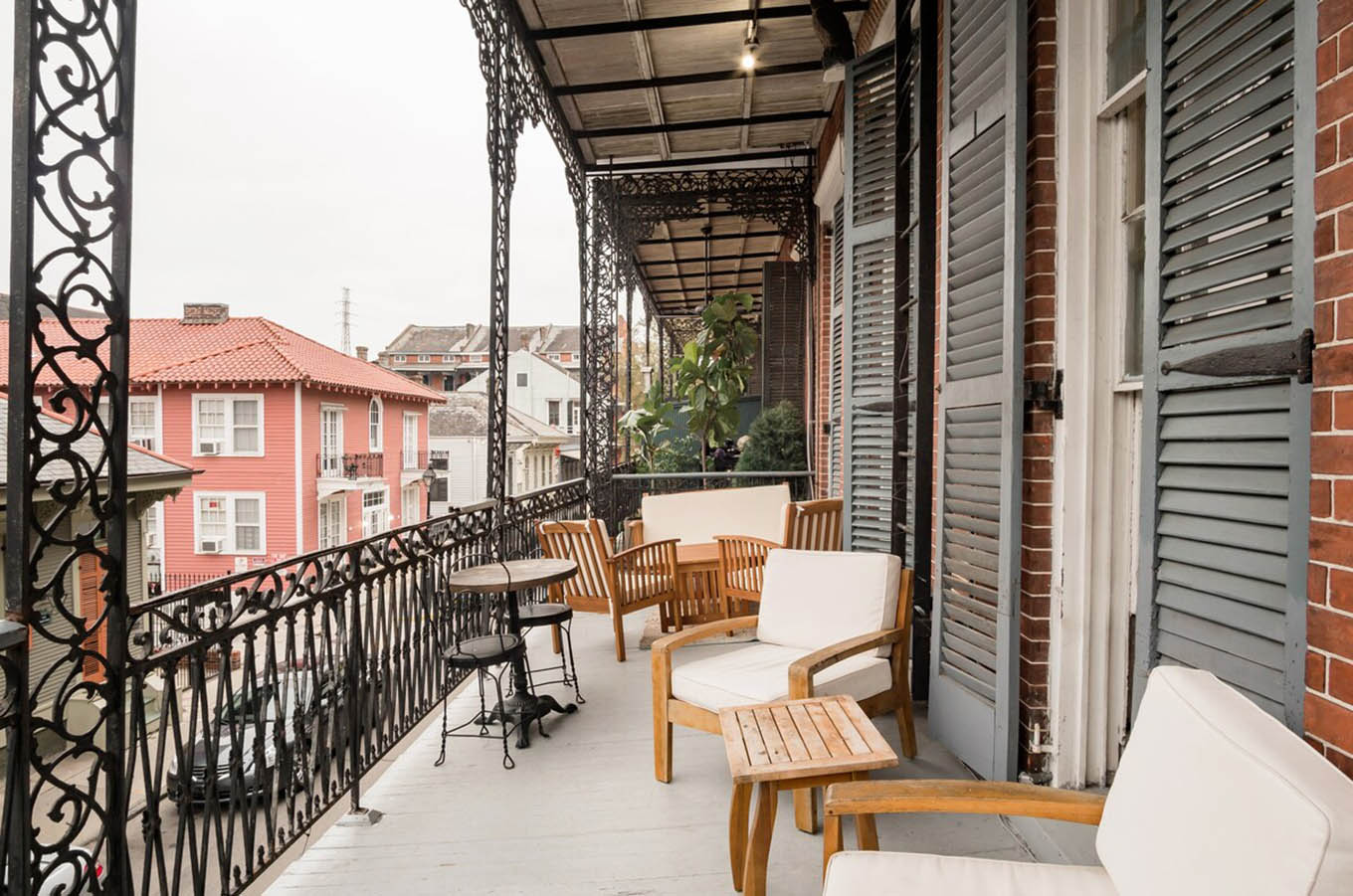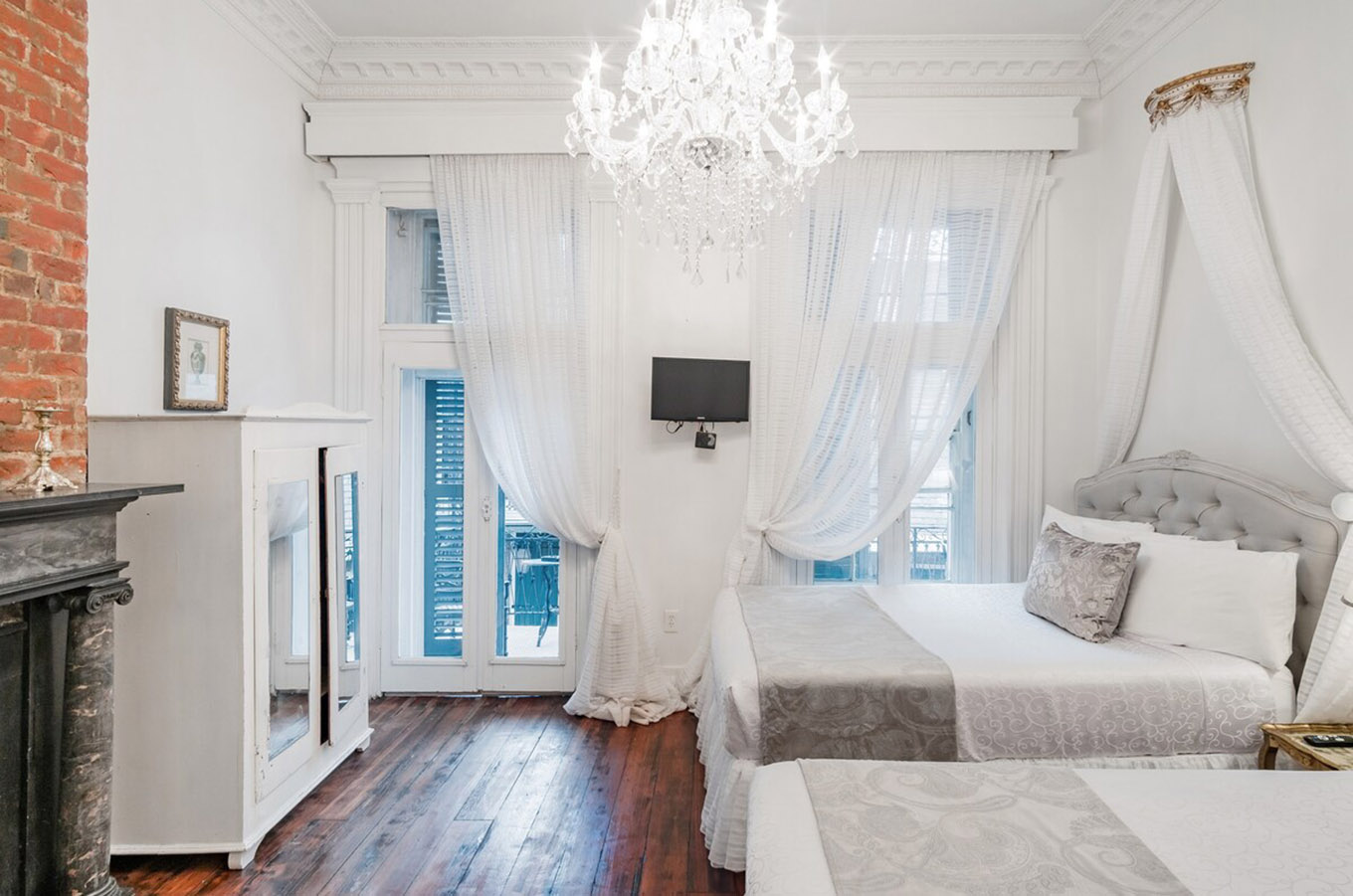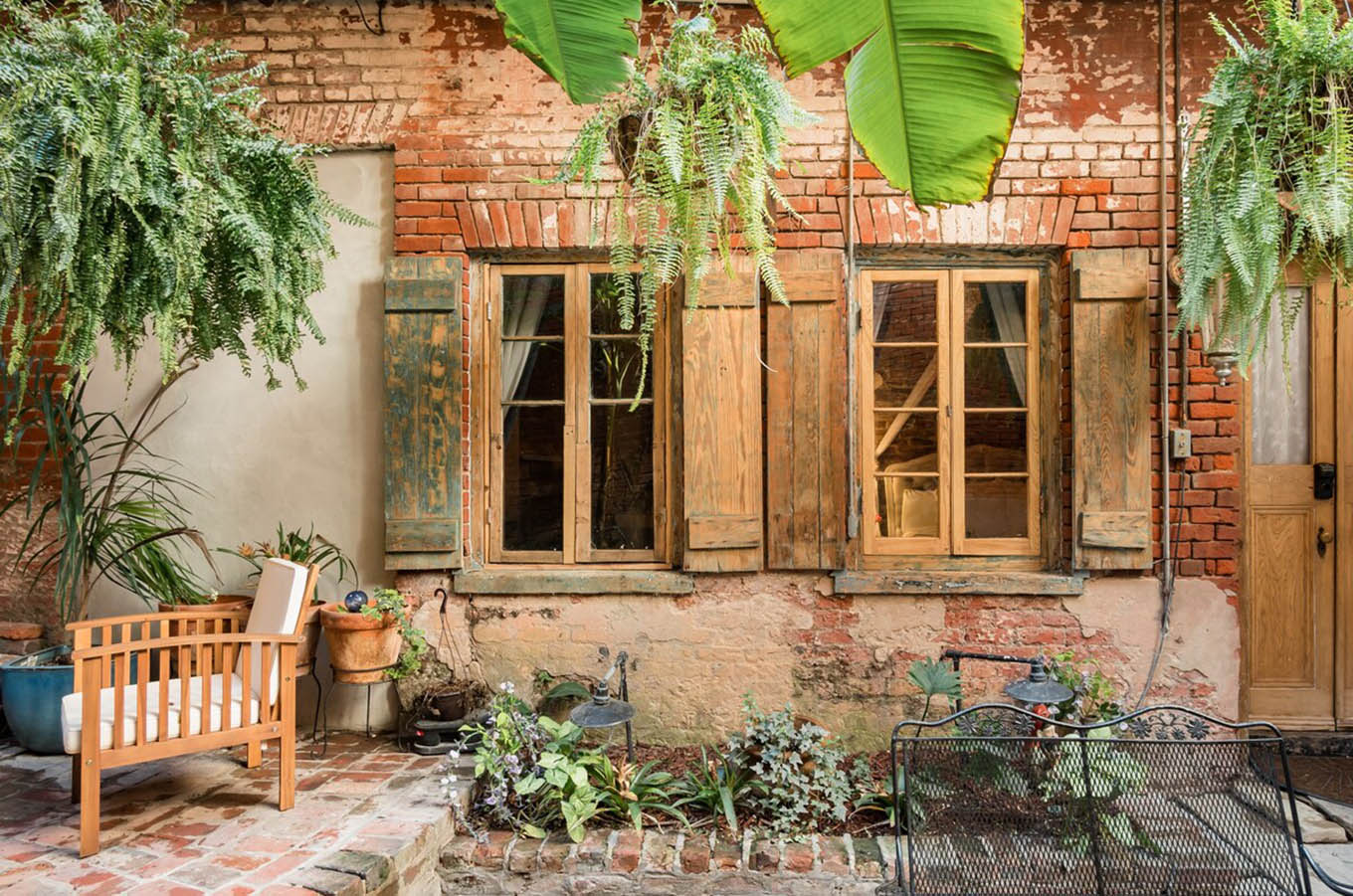 Prepare to be dazzled by this apartment that dates back to the 1830s. From the ceiling beams of the living room to the modern brass chandelier to the gorgeous exposed brick, this place perfectly captures the glory days of French opulence. It's the ideal mix of Old World nostalgia meets modern and luxury comforts.
Plus, that balcony! How dreamy.


Want to embrace New Orlean's maritime history?
Stay at Captain's Quarters and soak in all the historic charm. With antique cabinetry, rich blue accents, original artwork, and period features like the wood floor and high ceilings—it's like a step back in time…but with modern finishes (hello, Smeg fridge + tiled rain shower!).
The ideal sanctuary for a romantic couple's getaway.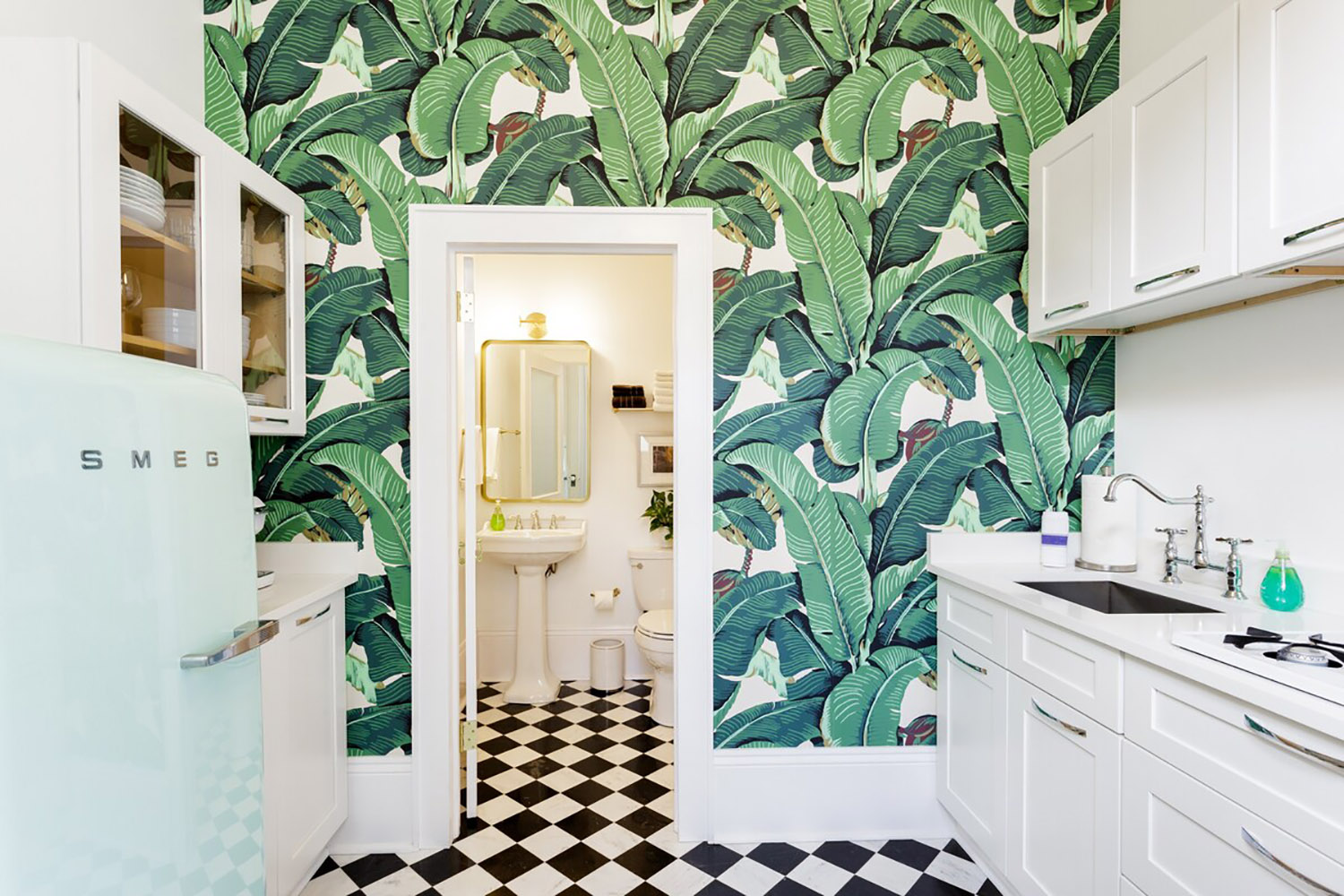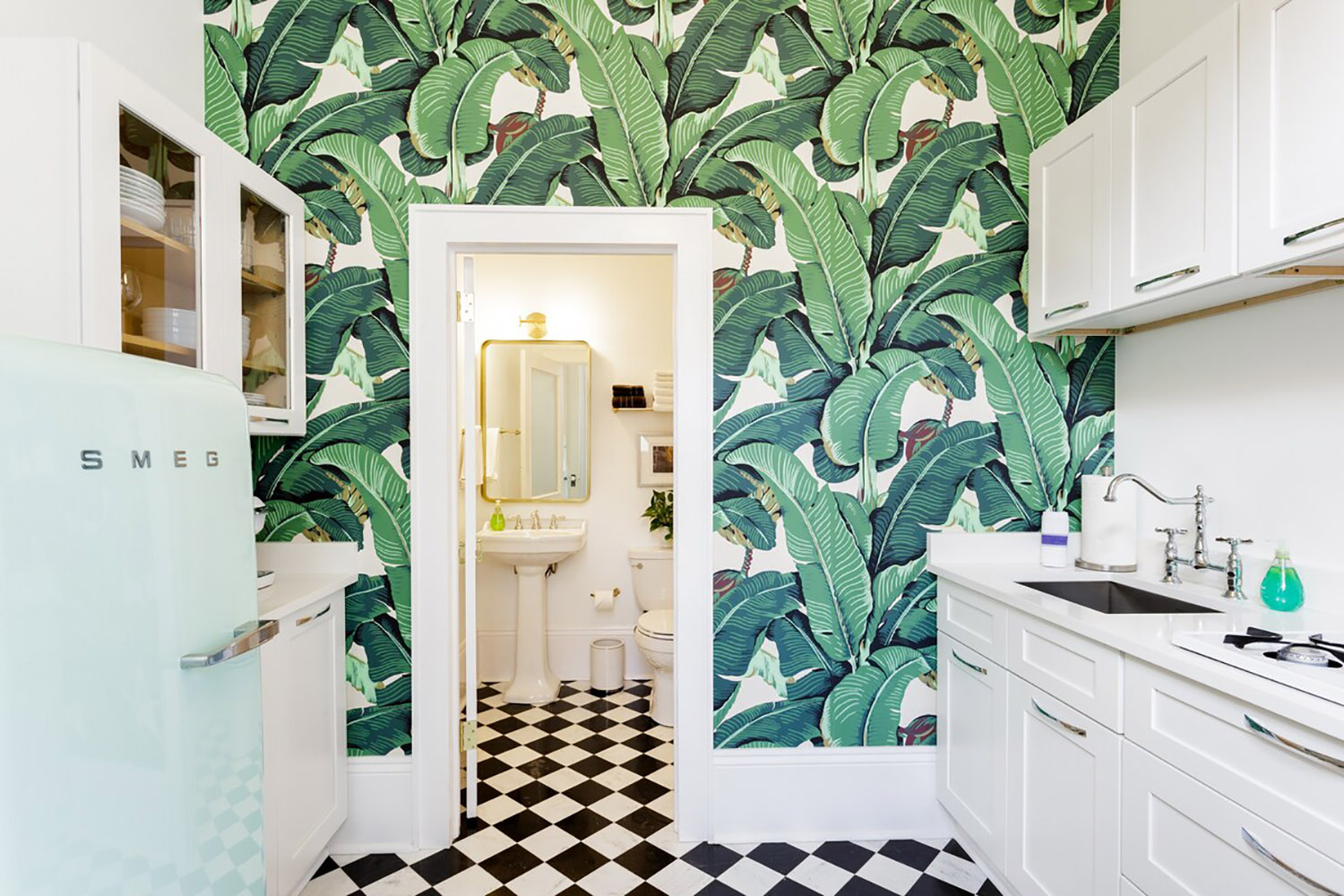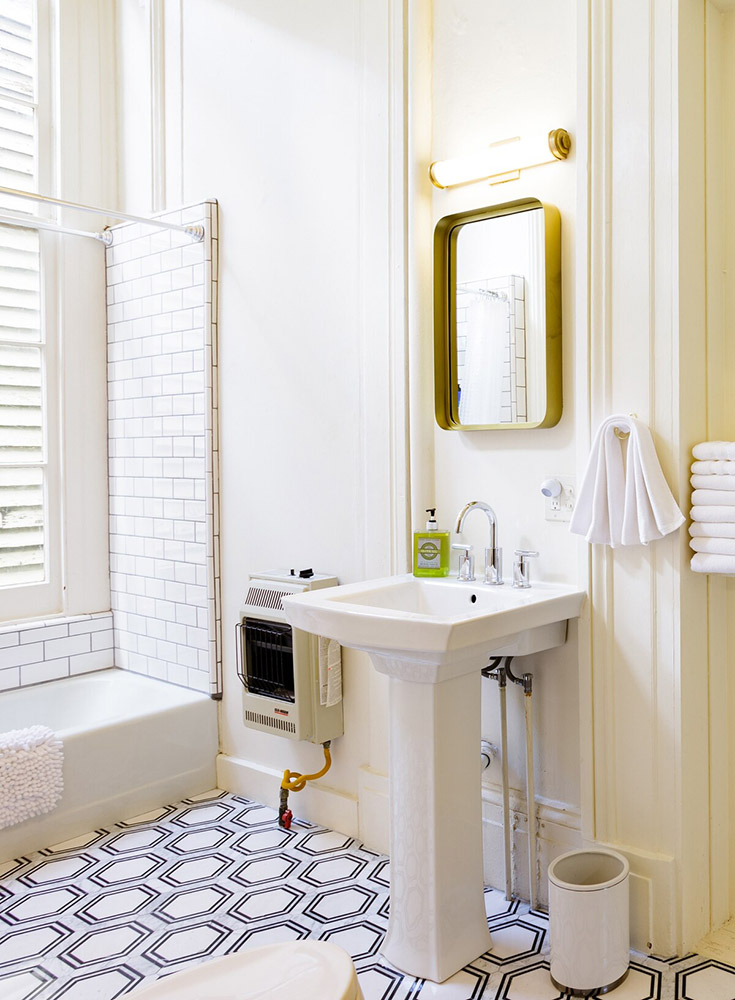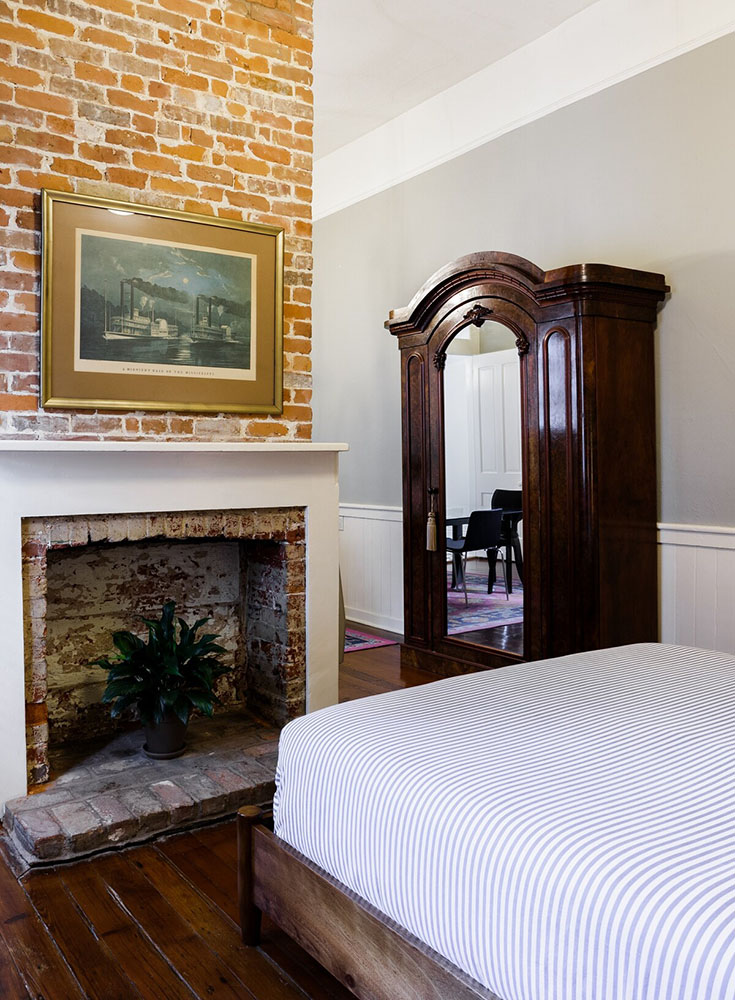 Are you a fan of mixing old and new? This bohemian-inspired home takes the charm of the old and fuses it with funky and modern stylings.
The 12-foot ceilings and grand gold chandelier are gorgeous—especially set next to the brick fireplace. This airy Victorian apartment features bold leaf-print wallpaper and super fun geometric tiles. Oh, and the large backyard is the perfect place to have a coffee or a cocktail!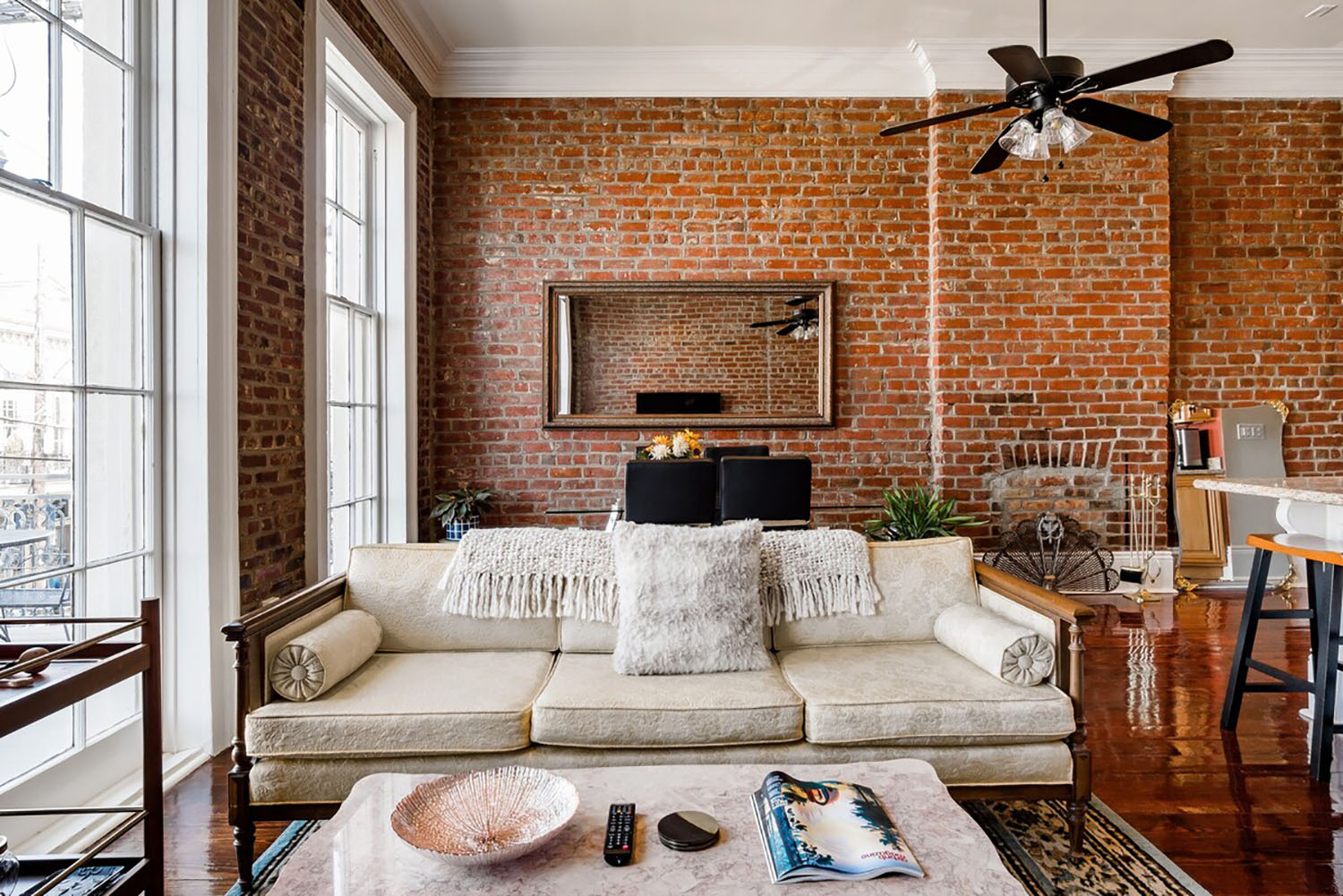 Say hello to this sun-drenched living space! Complete with eclectic Victorian accents and gorgeous exposed brick, this historic condo accommodates up to four guests. The spacious terrace overlooks Magazine Street—perfect for alfresco dining on summer days.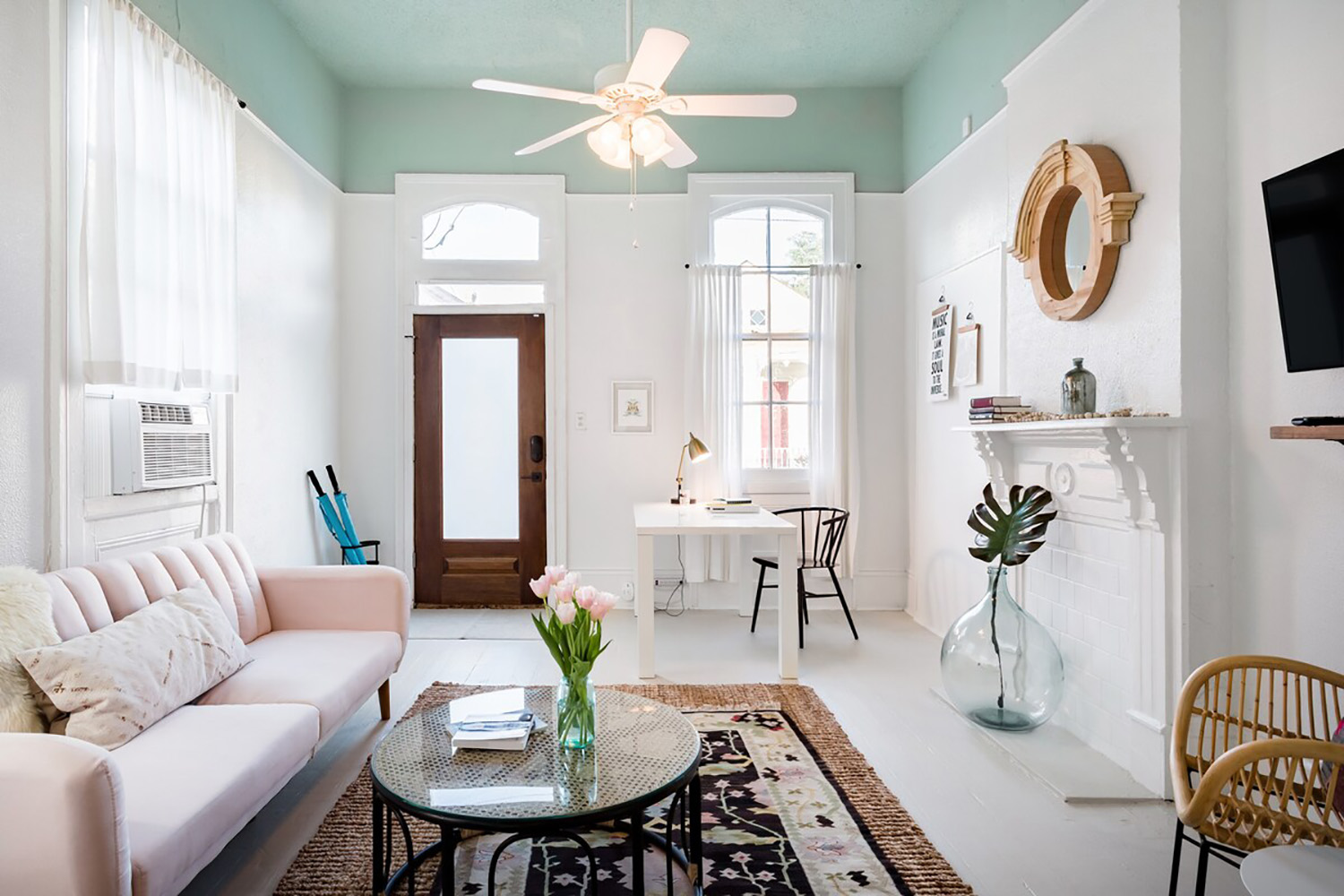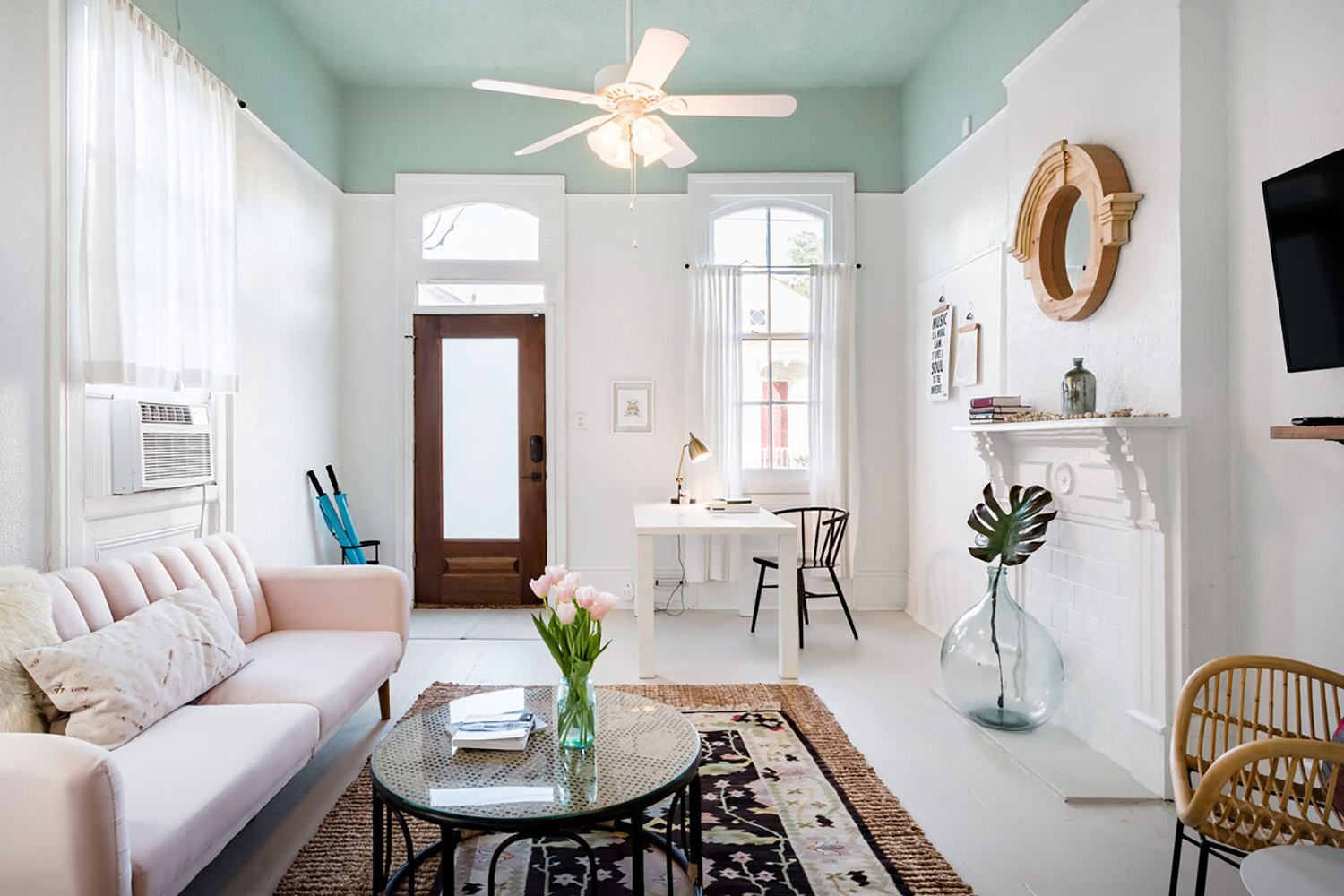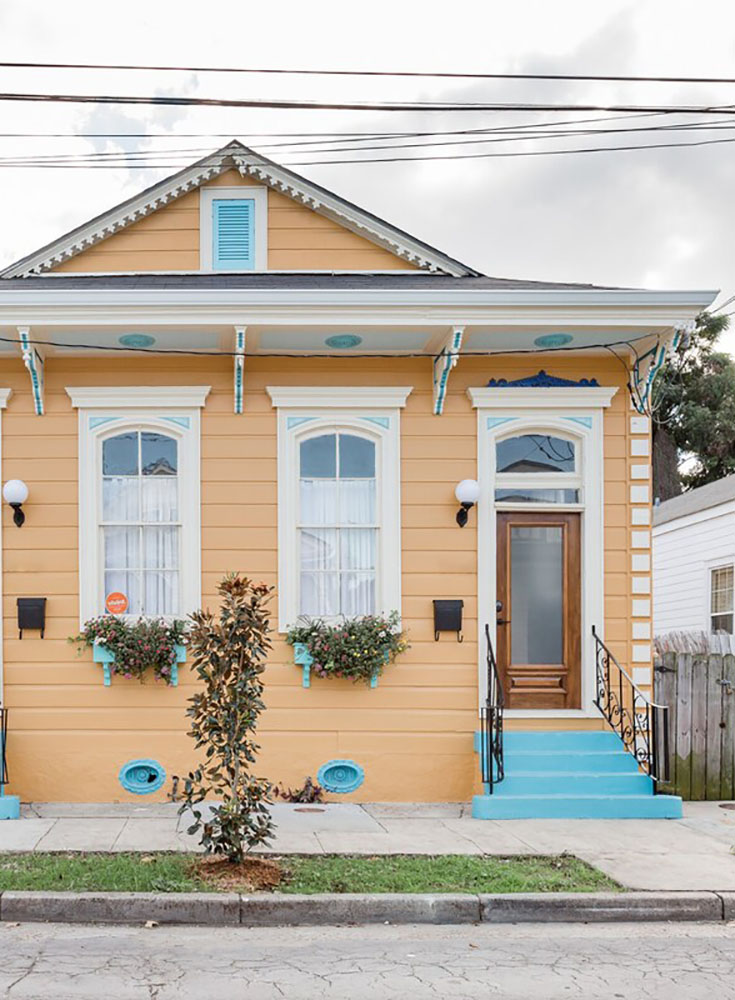 Explore New Orleans from the comforts of a traditional Creole "shotgun" house. This diverse, historic, and lively neighborhood will give a taste of local life. Sip your coffee in the cozy backyard or on the front stoop before heading to the French Quarter.
I'm a big fan of the updated tile bathroom—complete with a rain shower and tub. Plus, that gleaming white interior offset by colorful splashes is so fun!

Great for groups of up to six, this renovated Shotgun-style house is seriously cool! Located in the historic Faubourg Marigny, I'm a big fan of the marble-tiled bathroom and the traditional clawfoot tub



With two queen beds and a queen sleeper sofa, this place can accommodate up to six guests. The mansion was built in the 1820s and has since been converted into luxury apartments.
Featuring high ceilings with a dramatic chandelier, exposed brick walls, and hardwood floors—this place is a dream! You can hang around the indoor fireplace and then enjoy the views of Bourbon Street and Dumaine Street from the balcony.

Have you stayed at a cool Airbnb in New Orleans or an equally charming hotel? I'd love to hear in the comments below!