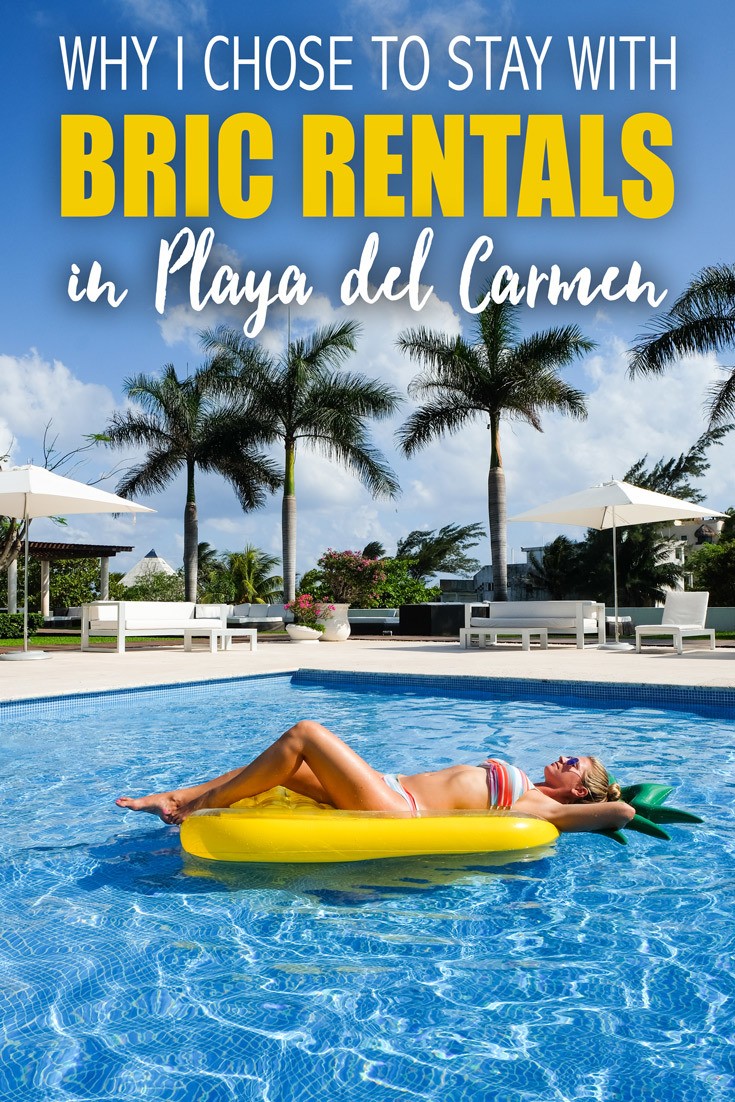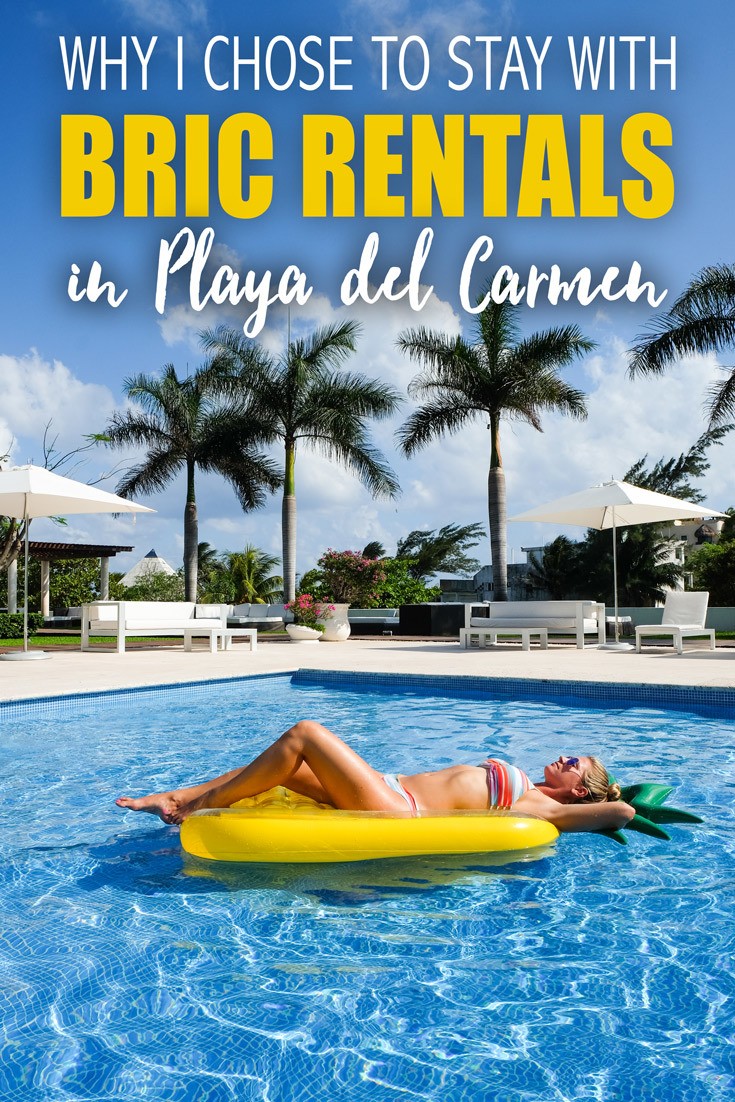 As one of the Riviera's trendiest cities, Playa Del Carmen is the place to be. Its world-class diving and flawless beaches have made it one of Mexico's coolest hot spots for the rich and famous from around the globe.
Ready to soak in the sun and party the night away on the Yucatán Peninsula's Riviera Maya? You have got to check out Bric Vacation Rentals in Playa Del Carmen.
I was just there for a week and had an amazing experience. I'm already planning my next trip back. These professionally-managed rentals have made my vacation incredibly comfortable and totally stress free.
Here's why I chose to stay with Bric Rentals in Playa Del Carmen!

Why Stay with a Professionally-Managed Rental Company?
Sure, there are lots of beautiful places to stay in and around Playa Del Carmen, but it's far too easy to end up with unnecessary drama. In a world of unreliable Airbnb hosts and makeshift hostels, Bric Rentals are a breath of fresh air. Their vacation rentals are professionally managed and it makes all the difference. Their top-class service means that you can always enjoy a worry-free trip.
Featuring spas, housekeeping, and gyms, you can have all of the amenities of a hotel while enjoying the privacy of a private home. It's really the best of both worlds. Founded in 2005, Bric is now the largest property management company in Playa del Carmen and it's easy to see why.

My Experience with Bric Rentals
As soon as you check into your Bric Rentals accommodation, you are met by a personal ambassador. It is a great personal touch and it means that you won't have to guess how anything works or wander around searching for things. You are taken on a tour of the property and given all of the info you will need for your stay.
My Bric Rentals ambassador was incredibly patient and took his time explaining the area and answering all of my questions. Best of all, you get your own VIP bag when you check in! The goody bag is packed with tasty snacks and top-quality toiletries.
The company also runs a quaint hotel and spa in Playa Del Carmen. The Bric Hotel and Spa has comfortable accommodations and a top notch spa with treatments from traditional massages to Ancient Mayan Herbal massages (of course, I had to try!).

Our Condo
I am completely in love with the condo I'm stayed at with Bric Rentals. It was a two-story penthouse with an ocean view and rooftop patio that I would be totally happy to spend the rest of my days in. This chic, cozy condominium development features two pools and a state-of-the-art gym.
While I'd be more than content just lounging around the condo all day, there is so much to do right outside of the door! Centrally located on 5th Avenue in downtown Playa Del Carmen, the condo couldn't be in a better location. All of the shops and restaurants are right here and, of course, it is beachside.
This place is the perfect blend of tranquility and downtown convenience. On top of it all, the condo is in the center of the nightlife. If Cancun is a bit too "spring break" for you, you will love the cool vibe of Playa del Carmen after sunset.

Introducing TravelYucatan.com
When it is time to start planning your trip, check out TravelYucatan.com. Launching in the next month, it's a priceless resource for the Riviera Maya area.
Its newly-launched blog and constantly-updated content mean that you can always stay up-to-date with all of the current events in the area. It will even have a hotel feed directly from Expedia.com and Hotels.com so you check out all of your accommodation options.
So, who is ready to join me? With its white-sand beaches, internationally-renowned diving, and hip nightlife, Playa del Carmen is one of the most up-and-coming destinations on the globe and there is no better way to enjoy the city than from a Bric Rentals accommodation.

Read More

SHOP my favorite Riviera Maya Inspired essentials!

Special thanks to Bric Vacation Rentals for hosting me as their guest. As always, the content & opinions expressed here are entirely my own.