I slept through my entire night bus ride from Phnom Penh, Cambodia and was woken up around 6 am when we stopped at the Vietnamese border.
I had previously given my passport to a courier in Cambodia to get my Vietnamese visa. This was the second time in 24 hours that I handed my passport to a complete stranger.
We all filed through the passport check ,we had our passports returned to us and I got my Vietnam entry stamp. It was another 2 hours or so to Saigon, which I also slept through, and when we arrived I had time to kill before my flight to Hanoi
…or so I thought.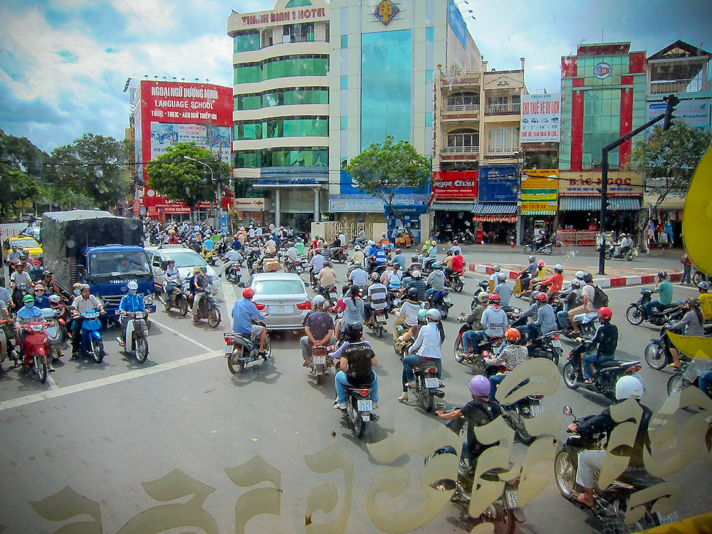 I decided to wander around town a bit (luggage in hand) and happened upon an alley that looked like a backpackers area. A lovely Vietnamese woman who owned a hostel offered me a seat to join her for coffee. I ordered an iced coffee and she gave me a map and told me where to grab some cheap Phở.
She even let me leave my bag at the hostel while I explored the area a bit. I grabbed Phở at the place she recommended for 12,000 Vietnamese đồng (less than $.50)!
I can't even express how excited I was for a big steaming bowl of the spicy and delicious noodle soup.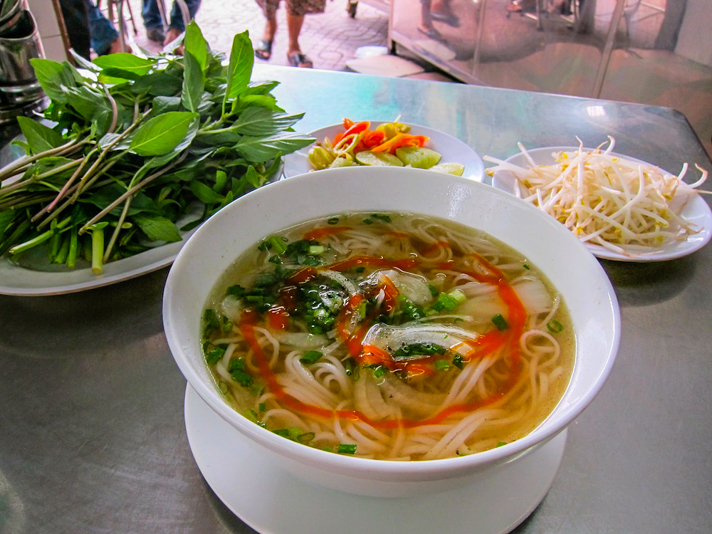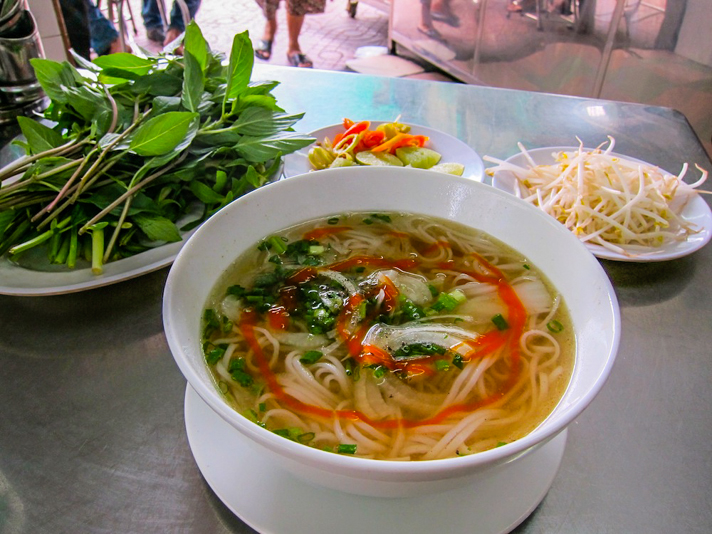 Here's where I pull, yet another, blonde moment in my journey. I thought my flight was at 3 pm when in fact it was at 1:25 pm. So I am basically just wasting time walking around markets and price comparing local SIM cards when I realize my mistake.
I sprint back to the hostel at noon and figure there is NO WAY I'm making my flight.
The owner of the hostel I left my luggage at helps me flag a cab and the driver steps on it! Normally the drive takes 45 minutes and we got there in 15.
Guess that extra đồng I offered him helped!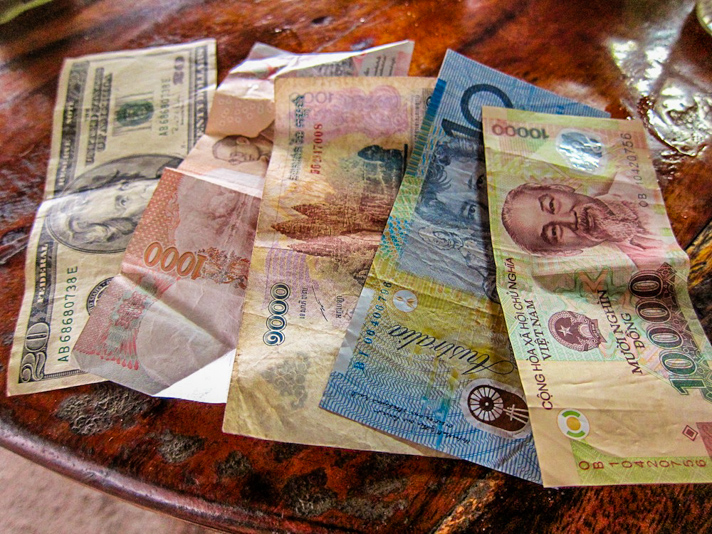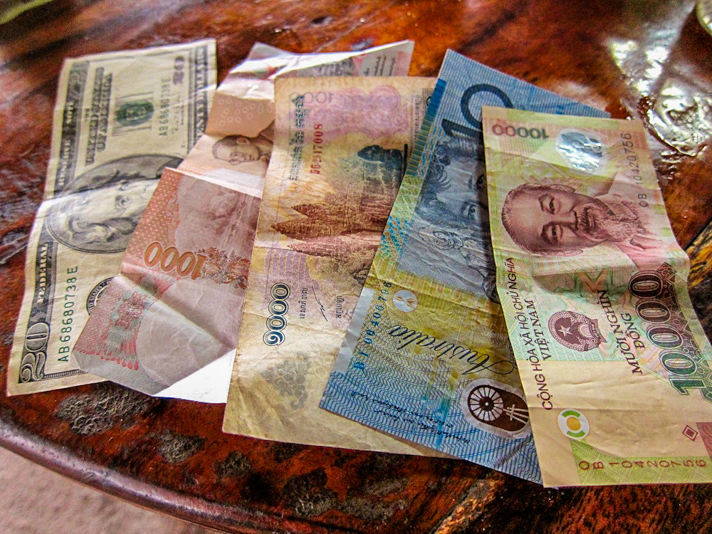 I made it in plenty of time, grabbed a new SIM card for local Vietnamese calls and some chocolate (so necessary) and headed to my gate. On the plane a little 12-year-old Vietnamese girl named Lucy sat next to me. She told me all about her handsome American English teacher at school and we pointed out shapes of animals in the clouds from the airplane window.
Her grandfather even invited me to stay with their family in Hanoi but I had planned to catch the night train tonight for Sapa. The Vietnamese people have been so friendly and helpful. I am so thankful! Once I collected my baggage, I went to exchange some more money for đồng and went to a travel kiosk to organize my travels in Vietnam.

Based on recommendations, I didn't book anything until arrival at the airport.
After about an hour of planning with a really helpful travel agent, I organized the following Vietnam itinerary:
August 18th: Stay at Serenity Hotel in Hanoi in the Old Quarter
29th: Get picked up 8 am for an overnight Ha Long Bay Junk Boat Cruise
30th: Back to hotel around 4 pm, night train to Sapa 8 pm
31st: Picked up by private guide in Sapa, tour on moto, home stay
September 1st: Tour Sapa and home stay
2nd: Tour Sapa, night train back to Hanoi 7 pm
3rd: Fly from Hanoi to Da Nang 10 am, stay at hotel in Hoi An
4th: Hoi An activities TBD
5th: Hoi An activities TBD
6th: Fly from Da Nang to Ho Chi Minh 12:40 pm, stay one night
7th: Fly from Ho Chi Minh to Denpasar, Bali 9 am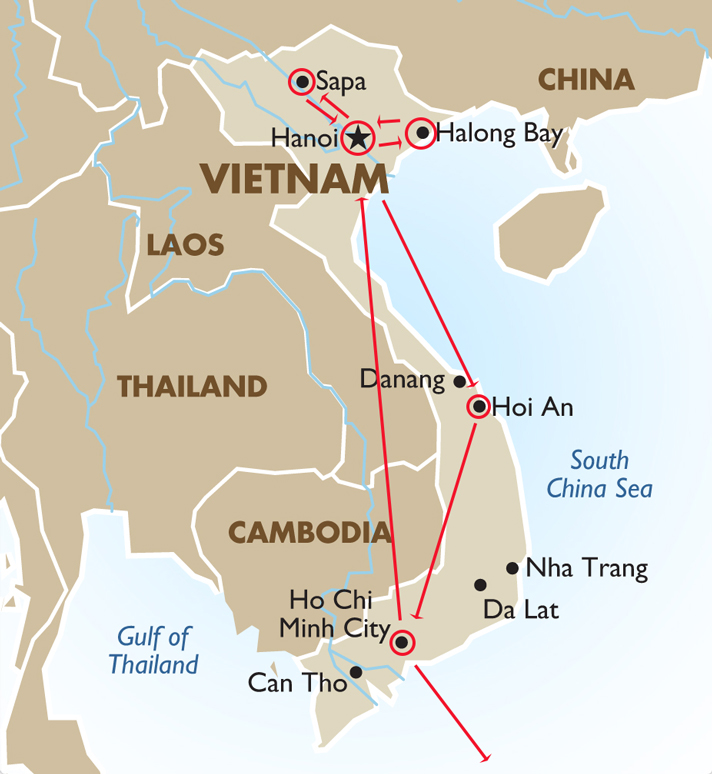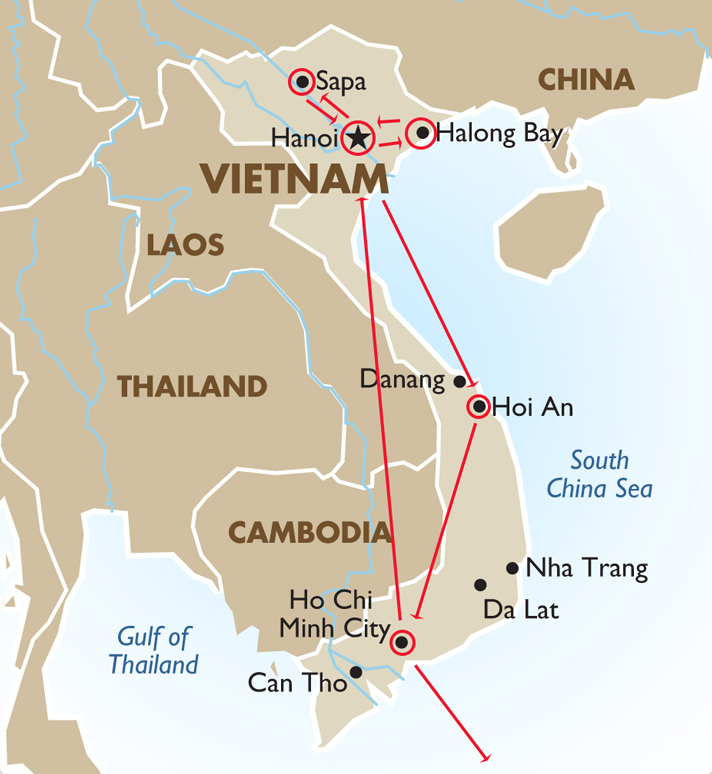 I booked everything from the trains, to the tours, to the flights. A first for me to plan an entire visit to a country in one swoop! But, according to all the advice I received about visiting Vietnam, unless you're motorbiking through Vietnam, plan ahead!
Now it's time for some fun! I got to the hotel and the room is great. It is so nice to finally have a comfortable bed after two night buses in a row. I took my first shower in two days and I am so tired I feel like I'll either start crying at any moment or faint! I grabbed some dinner down the street and am going to sleep.