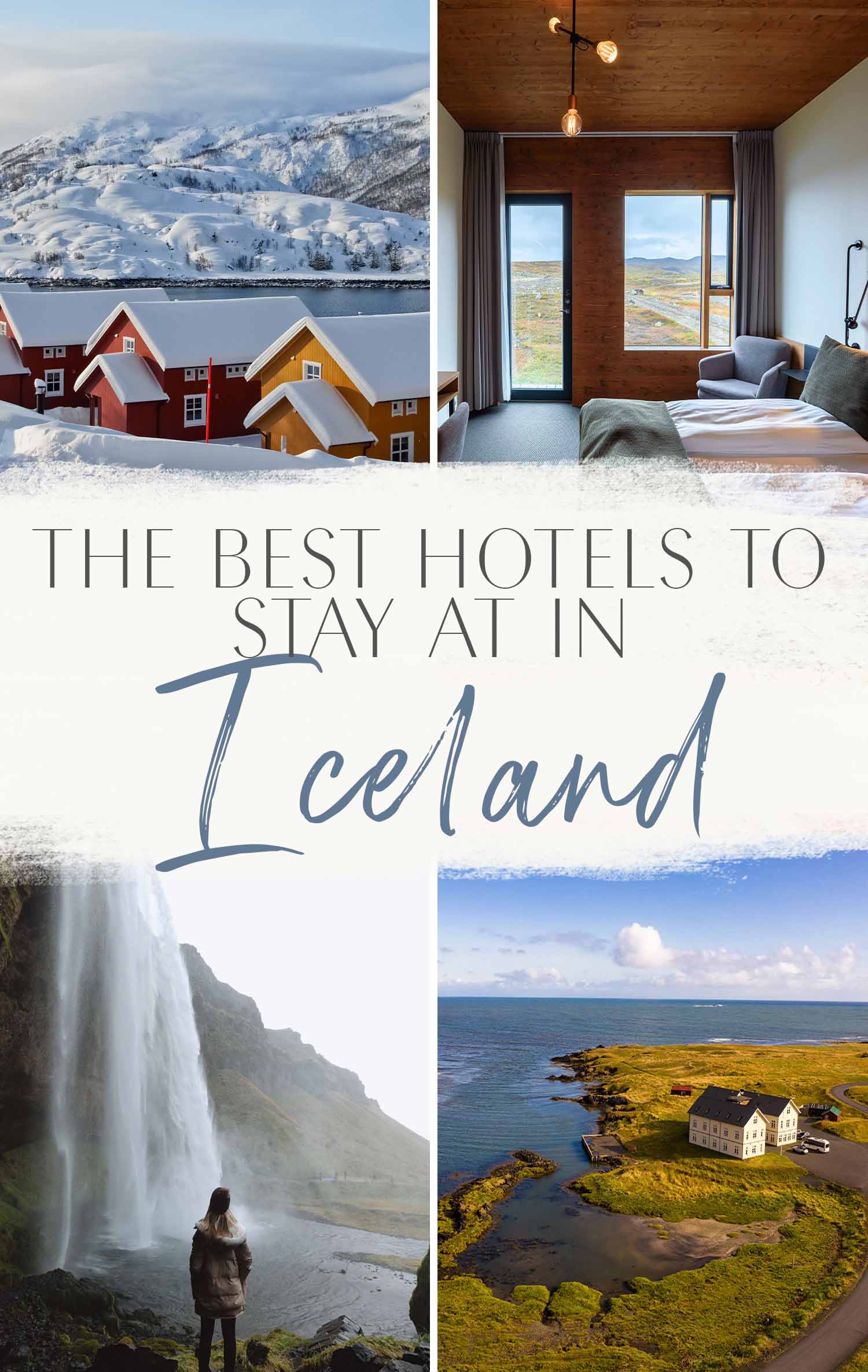 Iceland is one of the most beautiful countries with some of the friendliest people. Whether traveling to Iceland as a solo traveler or in a large group, there are many things to see and do in Iceland.
From amazing Nordic food to breathtaking hikes, and black sand beaches to snow-capped mountain tops, Iceland has it all for the nature lover. Here I will go over some of the best luxury, mid-range, and budget hotels in Iceland.
Before booking your trip to Iceland, make sure to check out Tips for Your First Trip to Iceland, Tips for Traveling Iceland on a Budget, The Ultimate Iceland Travel Guide, and the Best Time to Travel to Iceland.
Here are the best hotels to stay at in Iceland!

Luxury Hotels in Iceland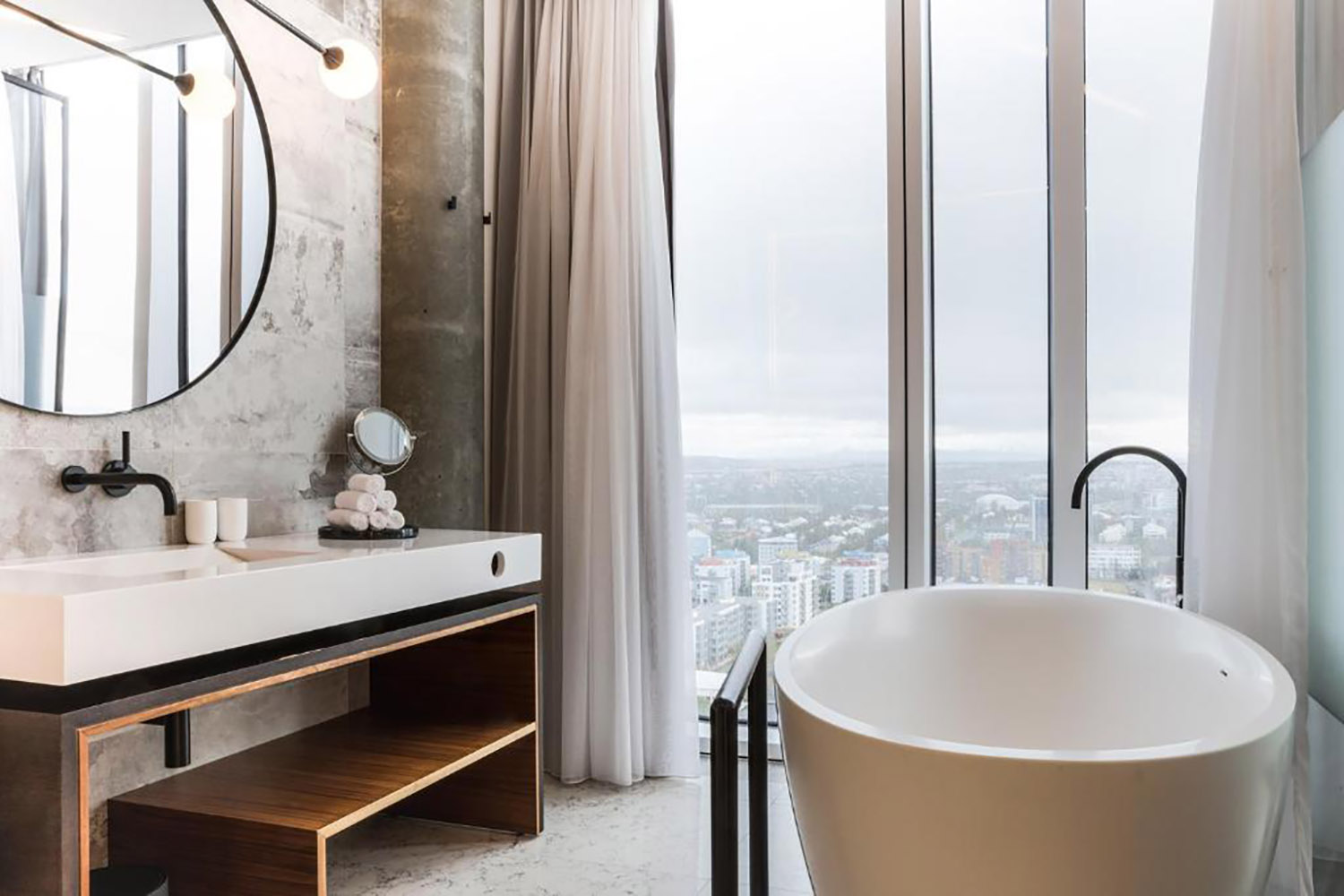 If you want to have one of the best views in Reykjavik, then Tower Suites is the best hotel in Iceland with a view. This eight-suite hotel offers comfortable living with panoramic views of the city and the mountains.
Start your stay in Reykjavik with complimentary champagne and valet parking. The Full Concierge Service will assure every guest that they are well taken care of.
Towers Suites Reykjavik is the perfect Iceland hotel for families and couples wanting to feel like they are home away from home.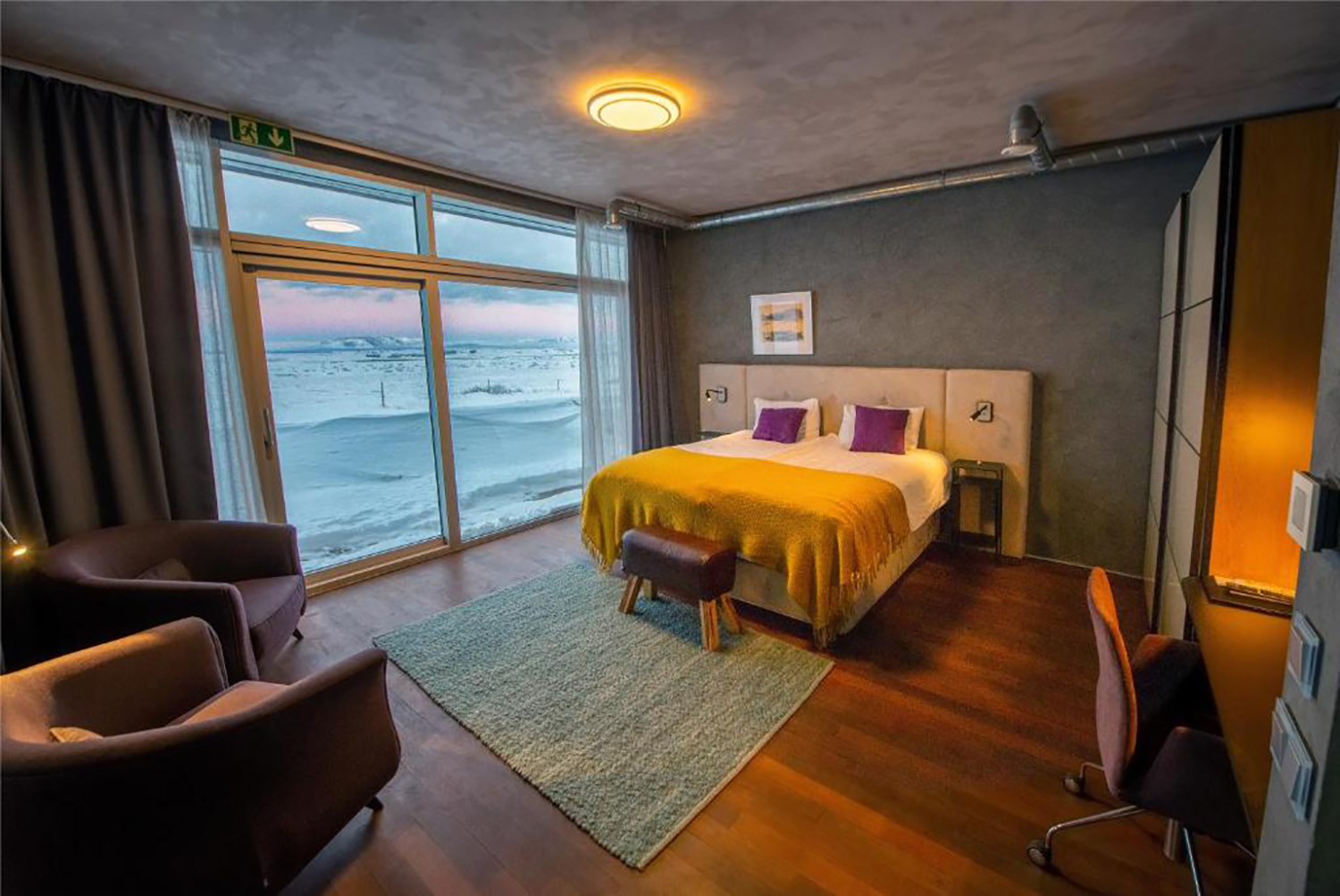 360 Hotel & Spa
Great For
To Relax and Unwind
360 Hotel & Spa is a 4-star hotel in Selfoss, Iceland.  Each room is spacious and comfortable. All guests can enjoy a buffet breakfast each morning. Guests will also have access to the hotel's on-site restaurant which serves up local cuisine and the hotel's spa, which has pools and hot baths.
360 Hotel & Spa is the perfect hotel for guests that want to relax and unwind away from the big city.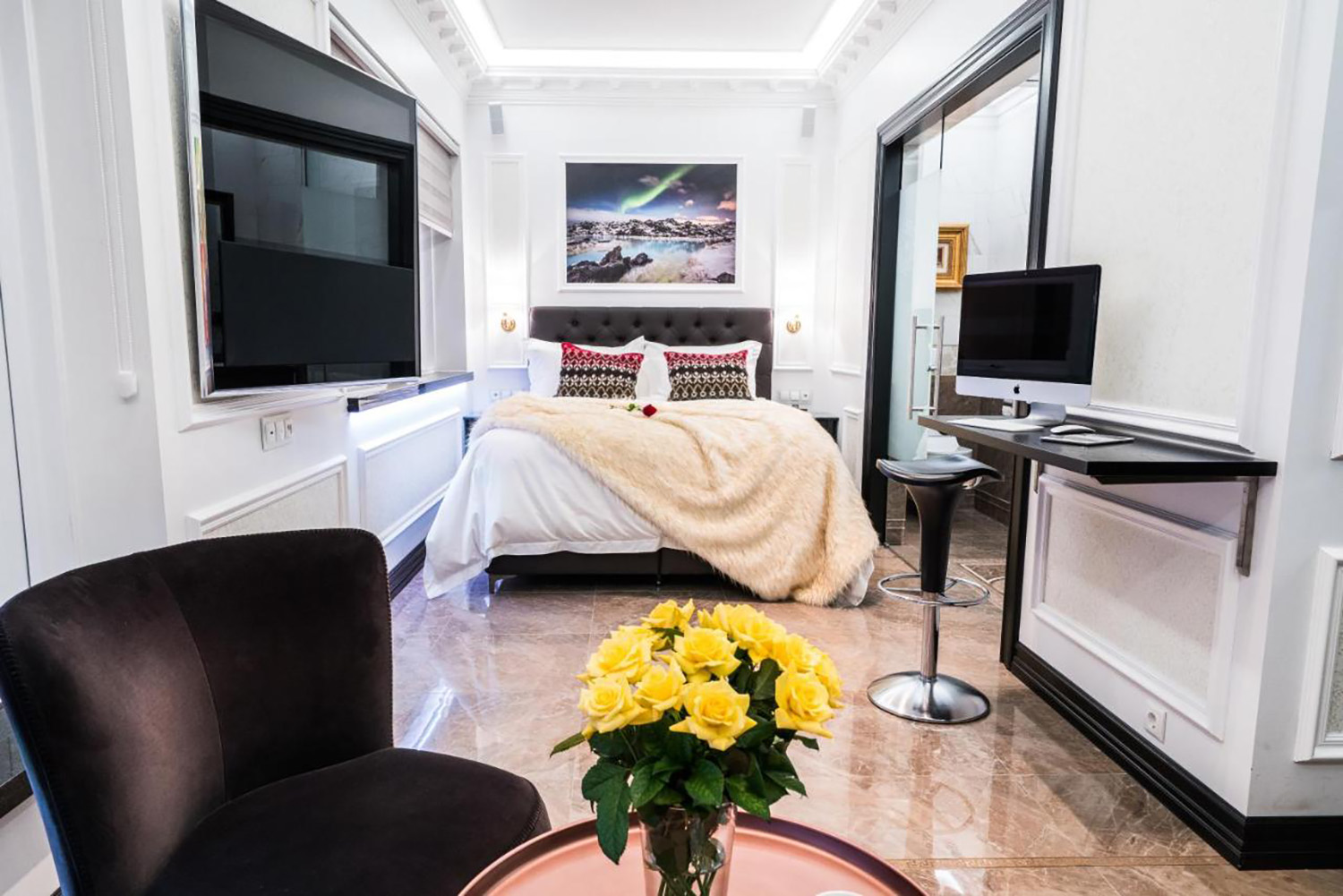 Diamond Suites
Location
Reykjavik Airport
Great For
Families and Couples
Diamond Suites is a beautiful hotel close to Reykjavik airport. The property offers guests spacious rooms with private bathrooms. Guests can take advantage of the free shuttle service and the free use of bikes.
The area around the hotel is great for cycling and exploring. The hotel has a great onsite restaurant, which serves up local dishes.
Diamond Suites is a great stay for families and couples.

Mid-Range Hotels in Iceland
Fosshotel Glacier Lagoon is a modern hotel in Hnappavellir. Guests will not be disappointed with the beautiful scenery outside of the hotel. Inside, guests can enjoy luxurious rooms with private bathrooms and walk-in showers.
Fosshotel Glacier provides an on-site restaurant, dry spa, and room service. Fosshotel Glacier Lagoon is the perfect hotel for couples and those wanting to be close to nature.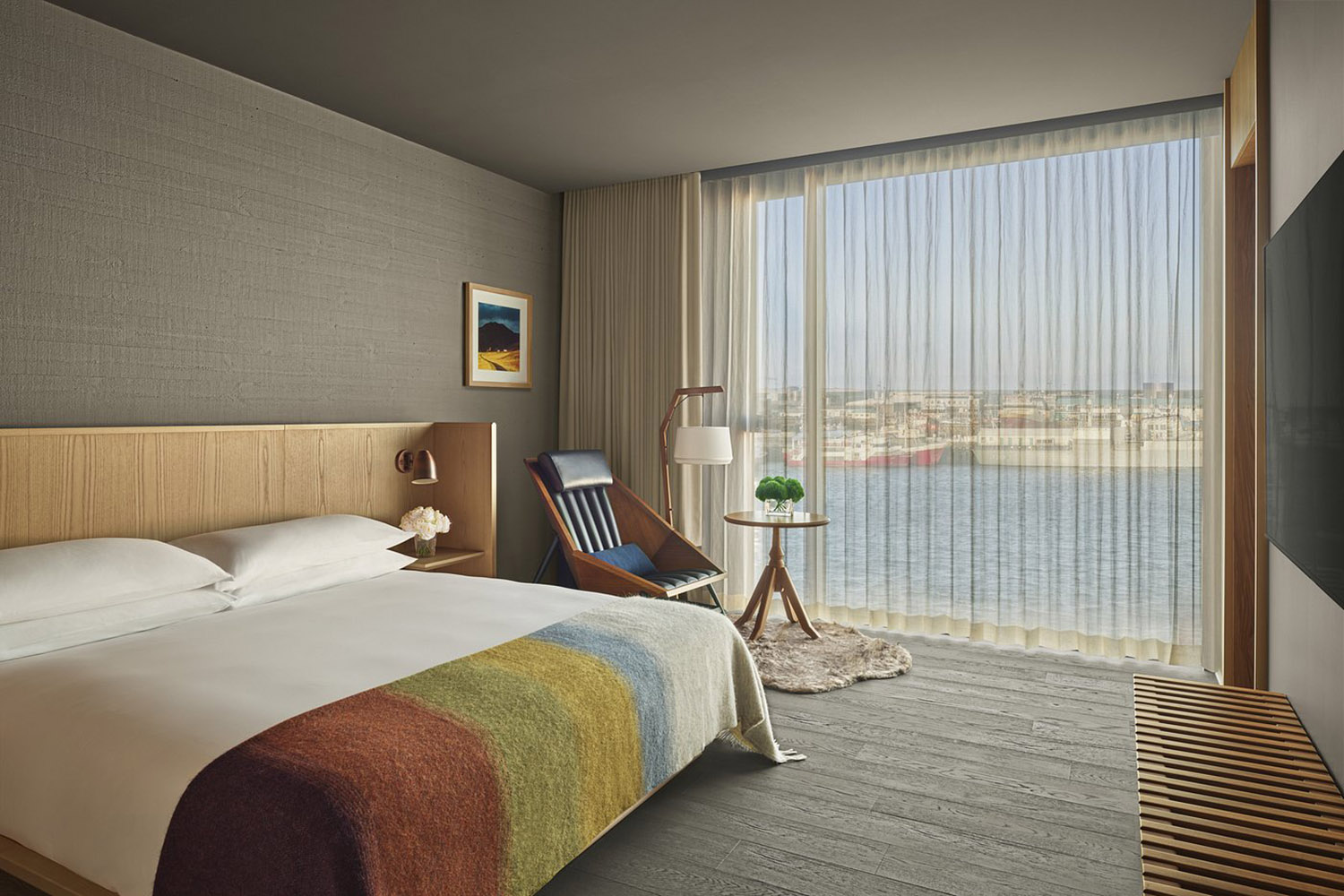 The Reykjavik EDITION is a five-star Icelandic hotel in the heart of Reykjavik. Each room boasts amazing views of the harbor, mountains, or city. Guests can enjoy the hotel's cocktail bar, nightclub, spa and wellness center.
Tide is the hotel's Michelin-star restaurant offering seafood and other Icelandic cuisines. The Reykjavik EDITION is the perfect stay for couples and families wanting to be in the heart of the city.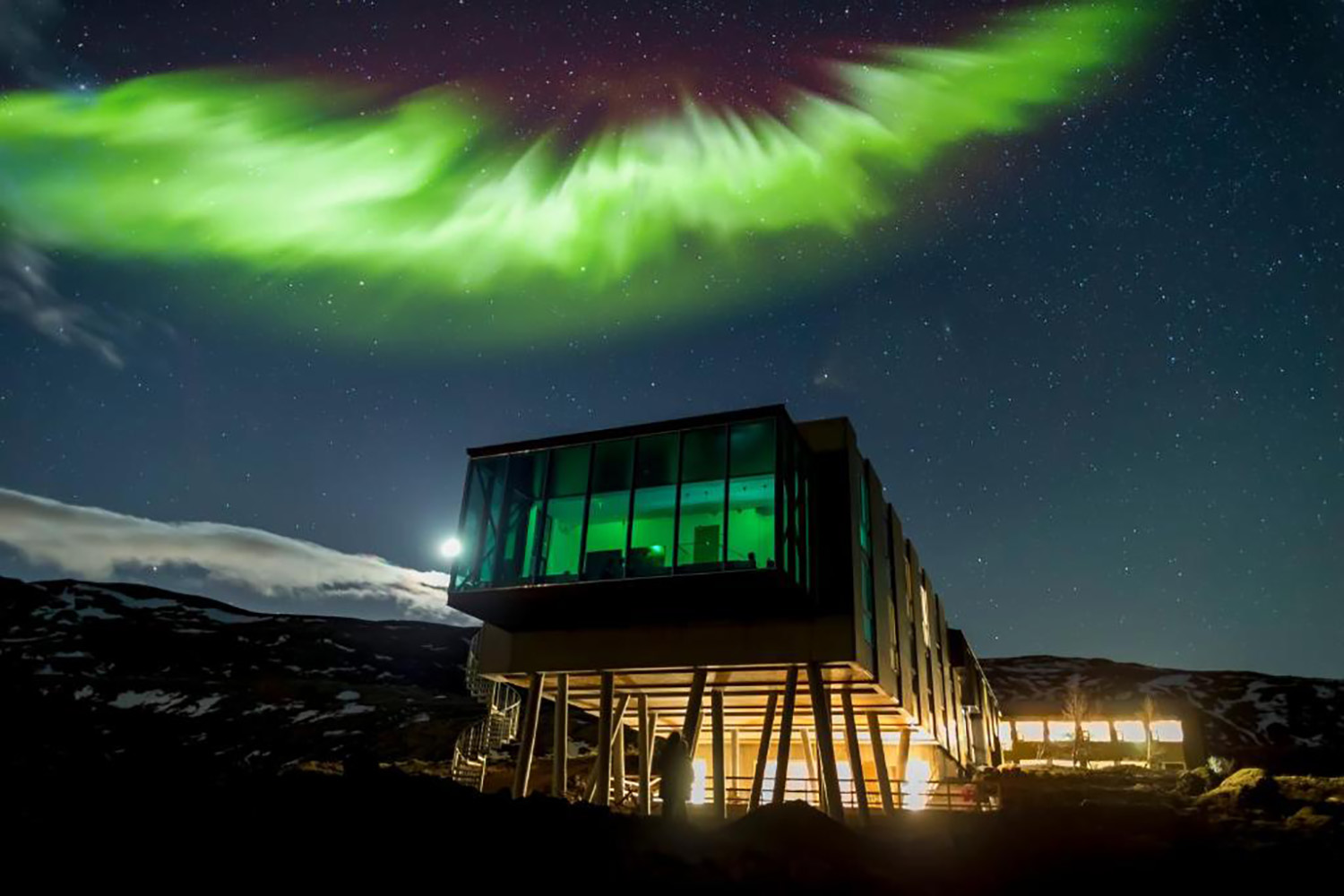 ION Adventure Hotel is a beautiful modern hotel situated in Mount Hengill. The rooms are spacious and contemporary, with some even overlooking Lake Thingvallavatn.
Guests can also relax at the hotel's pool, get pampered at the hotel's spa, or enjoy a meal at the onsite restaurant. ION Adventure Hotel is the perfect stay for nature lovers.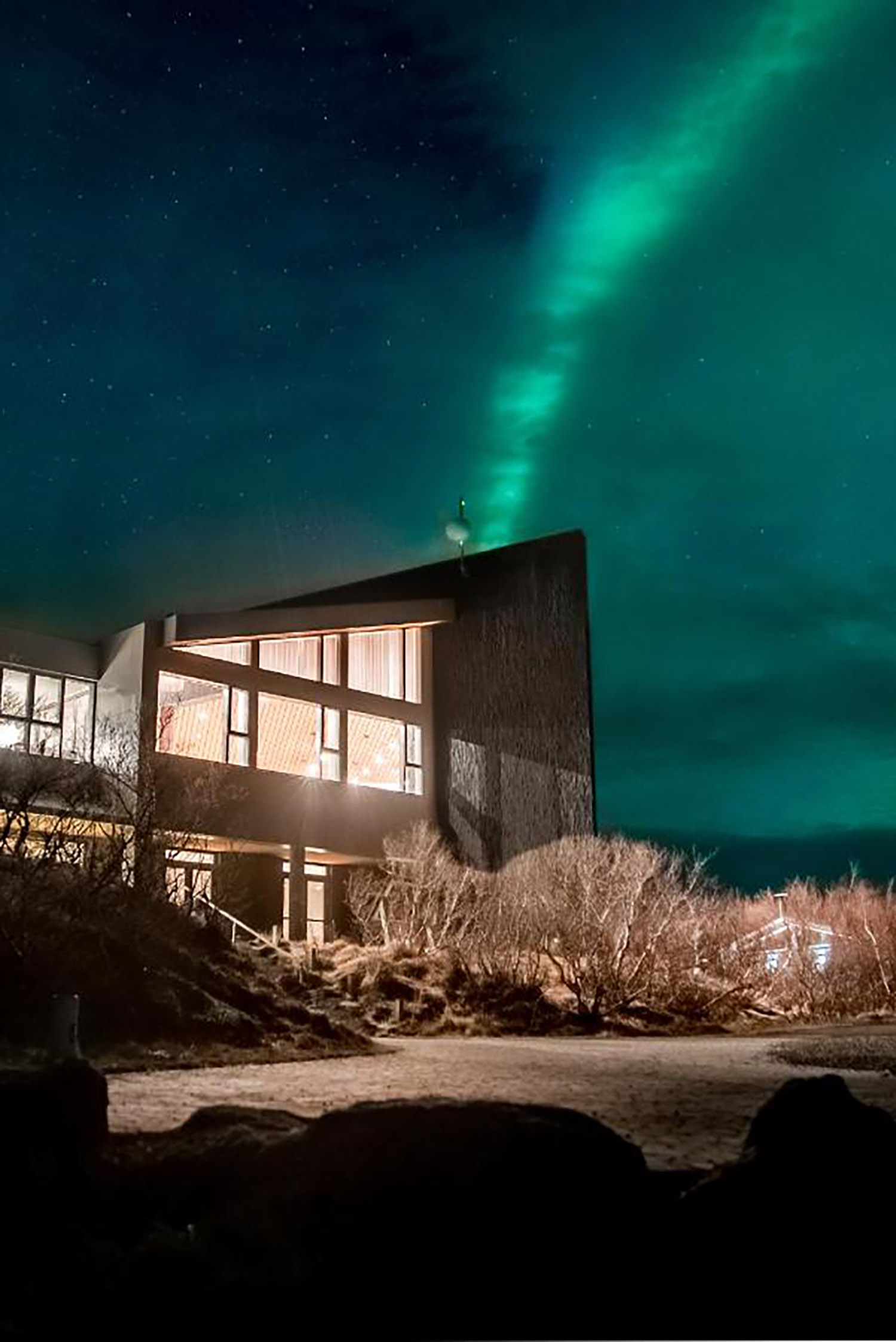 Hotel Husafell is a contemporary hotel in Husafell, Iceland. Guests can enjoy nature while playing a game of golf on the hotel's property or walking around the hotel's gardens.
The hotel also has an onsite bar and restaurant serving Nordic and international meals. Hotel Husafell is perfect for larger groups and families wanting to stay close to nature.

Budget Hotels in Iceland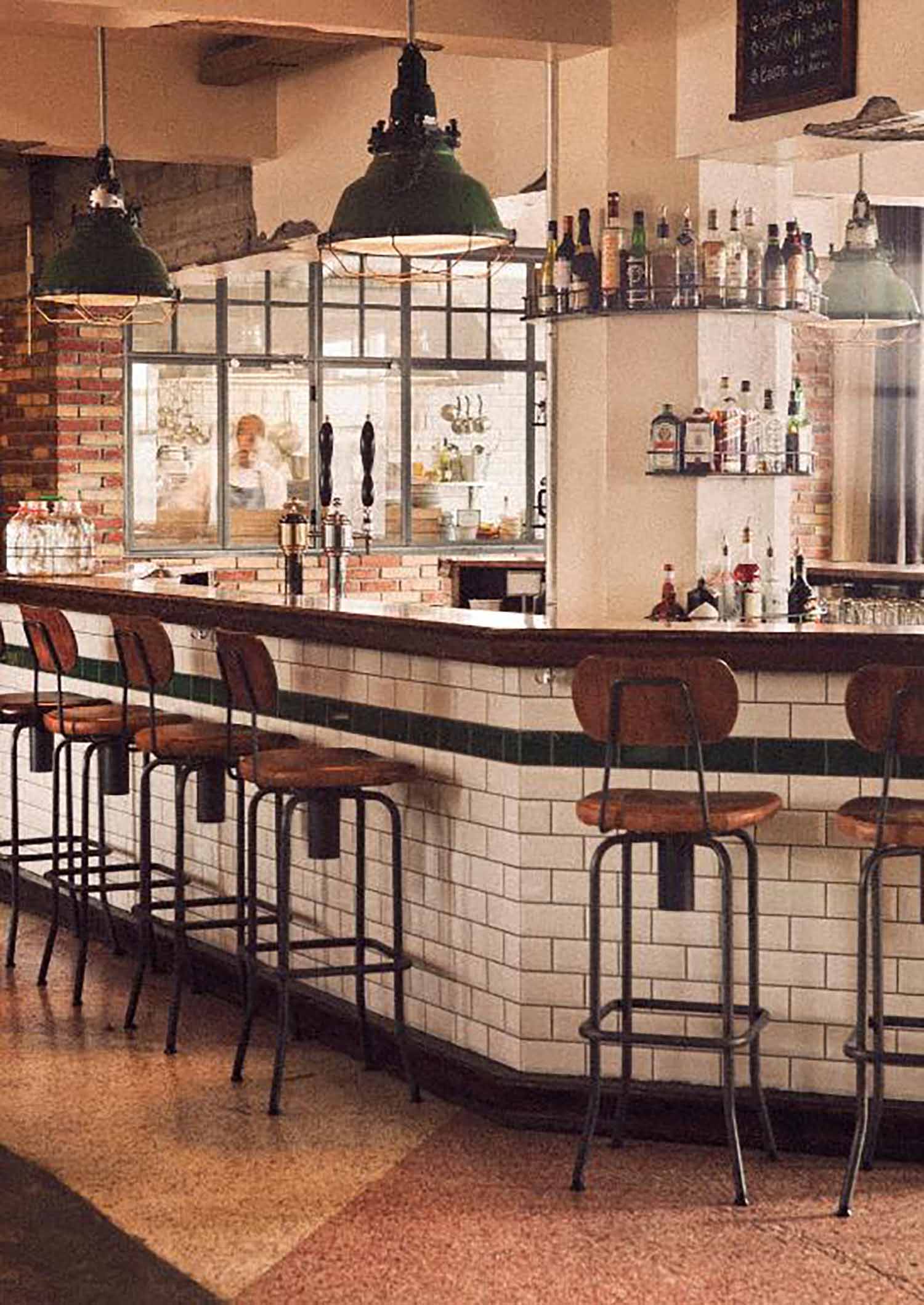 Kex Hostel is centrally located in Reykjavik. The hostel offers double rooms with private bathrooms, family rooms, and larger mixed dorm rooms. There is a shared kitchen for guests to cook their own meals or they can enjoy a bite from Flatus Restaurant onsite.
Guests can also enjoy a drink after a long day of exploring at Drinx Bar, which has live music every Thursday through Saturday.
Kex Hostel is the perfect place for friends traveling in large groups or those wanting to save some money.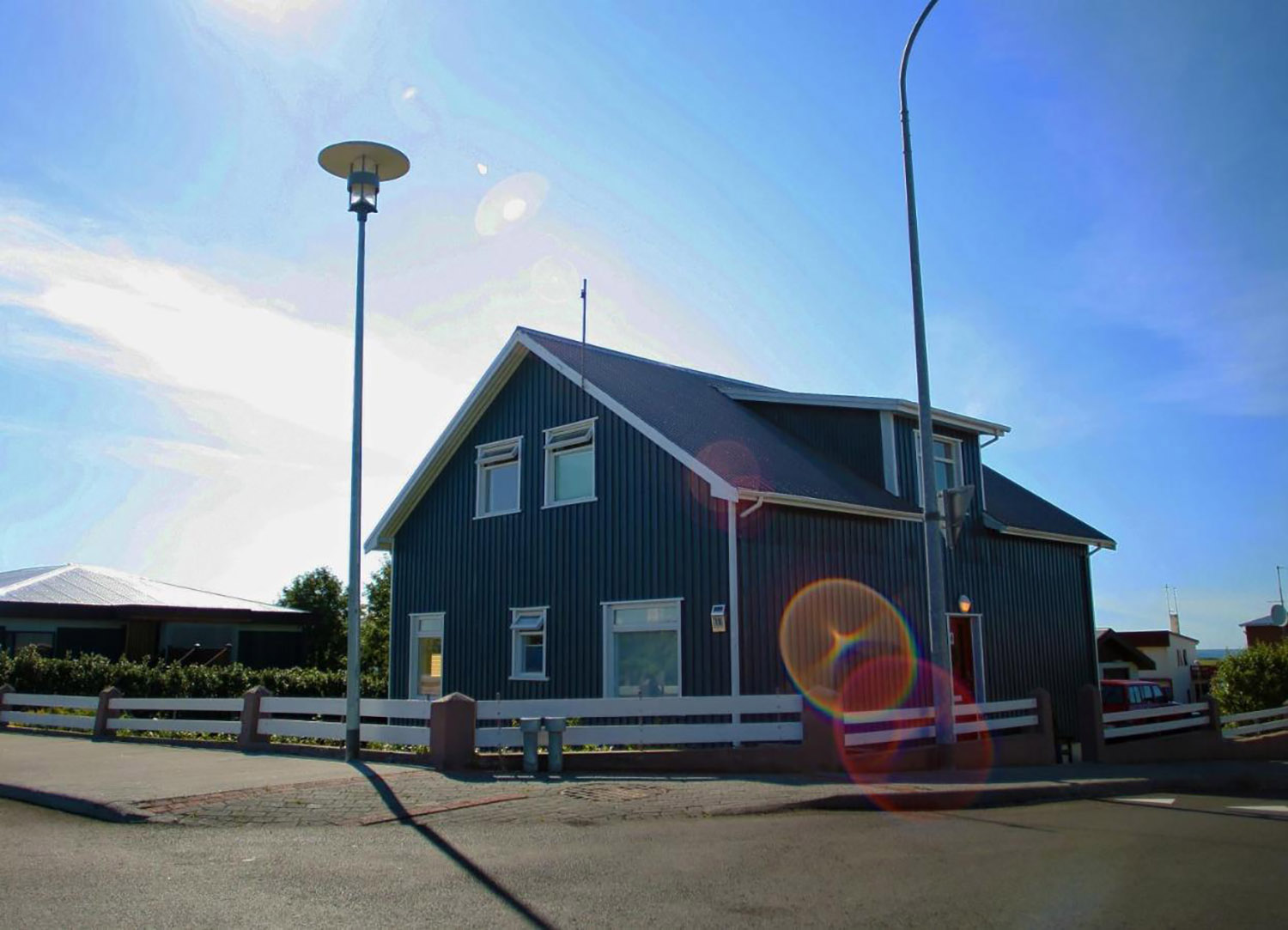 Blue House B&B
Location
Downtown Reykjavik
Great For
Couples or Larger Groups
Guests will feel at home at Blue House B&B. There are three properties to choose from: The shared property with private rooms, a private 2-bedroom apartment, or a 3-bedroom guesthouse. Breakfast is served each morning for a small charge.
Blue House B&B is just a short drive to downtown Reykjavik or a ten-minute walk to public thermal baths. Blue House B&B is a great stay for couples or larger groups.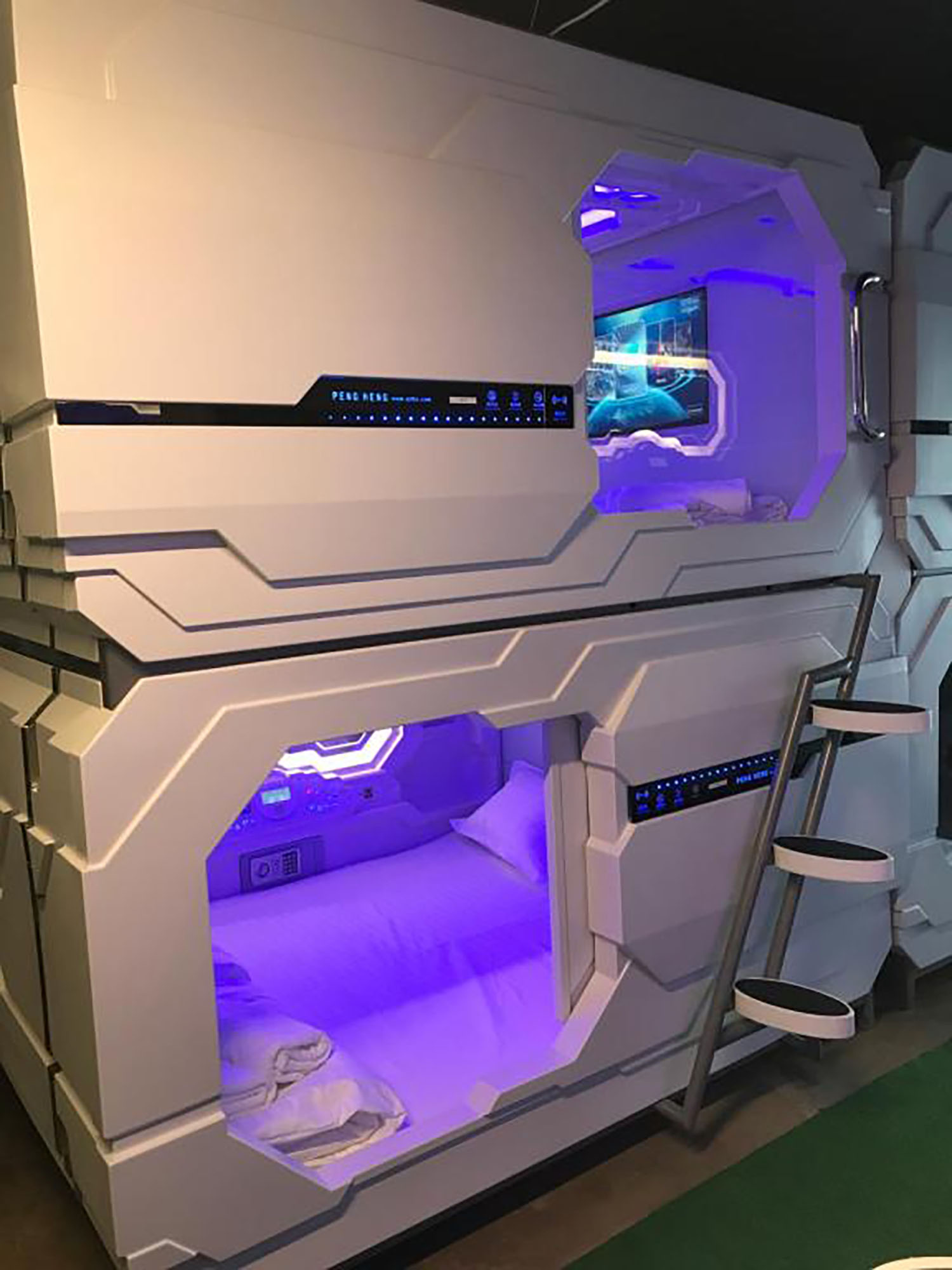 Hafnarstraeti Hostel offers single and double-bed pods. These sci-fi capsules are comfortable and roomy offering privacy and quietness in a hostel setting. Guests can enjoy many dining options around or can cook at the hotel's barbecue facilities.
Hafnarstraeti Hostel is the perfect stay for solo travelers or those traveling in large groups.

Do you have a favorite hotel in Iceland? I'd love to hear about it in the comments below!