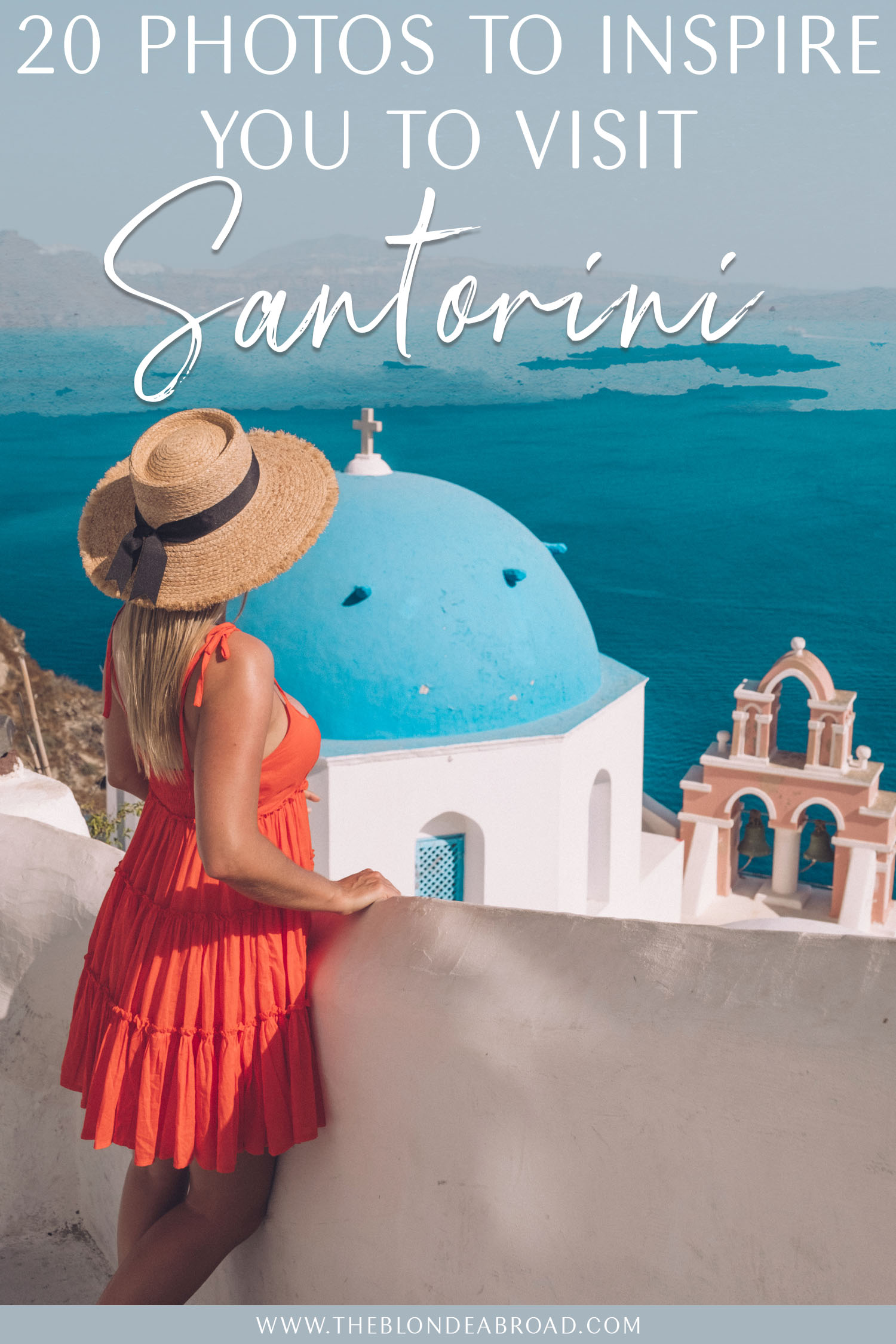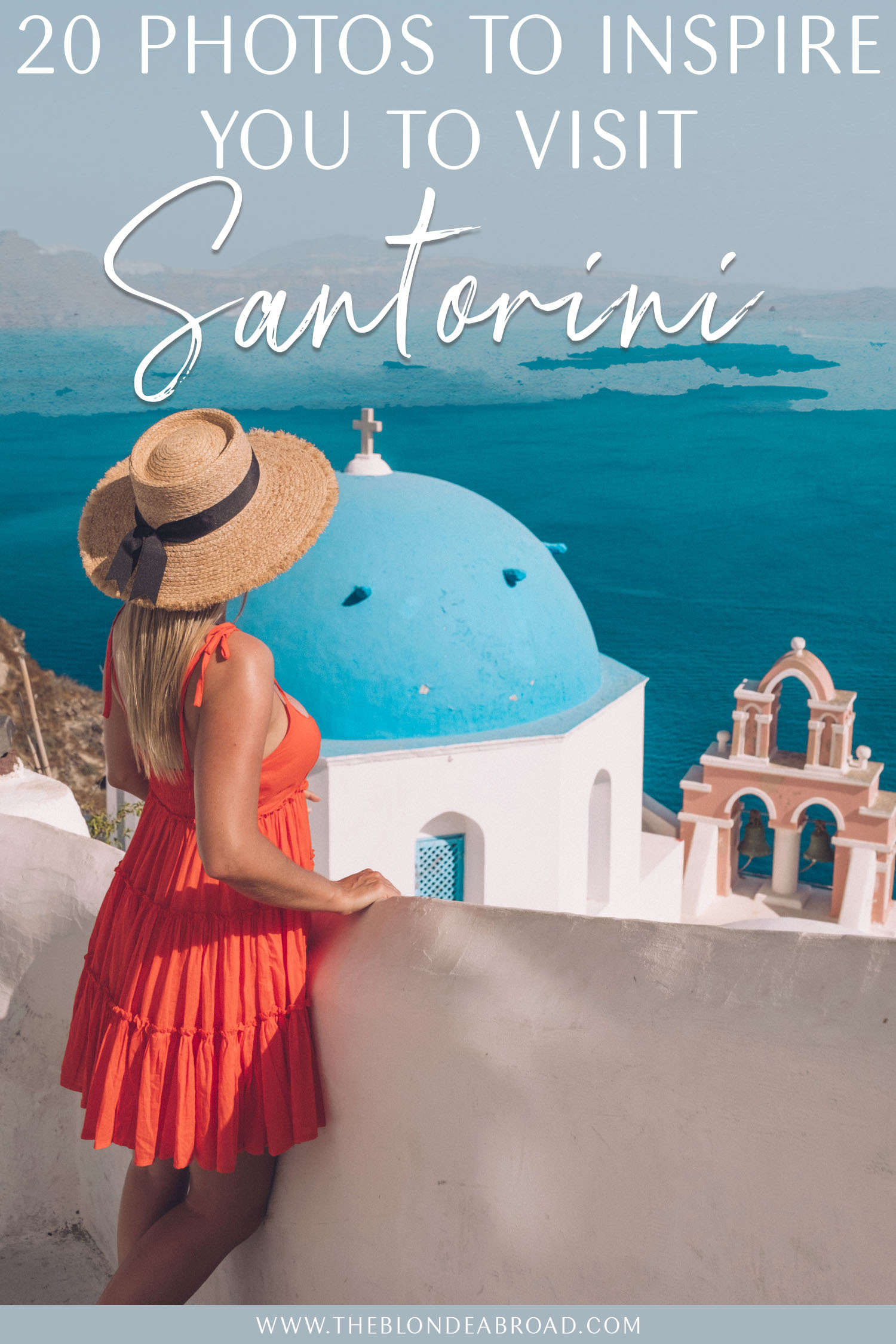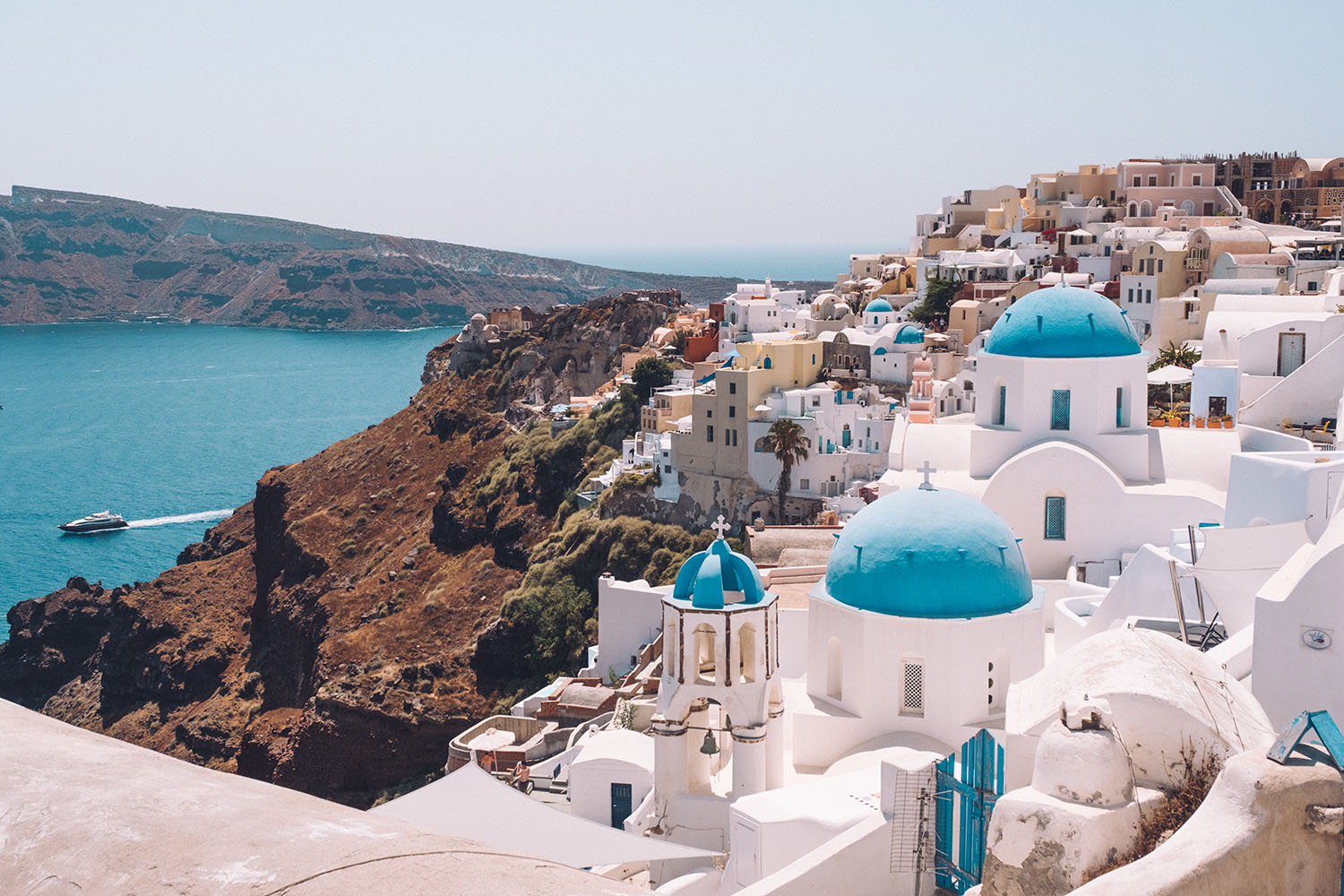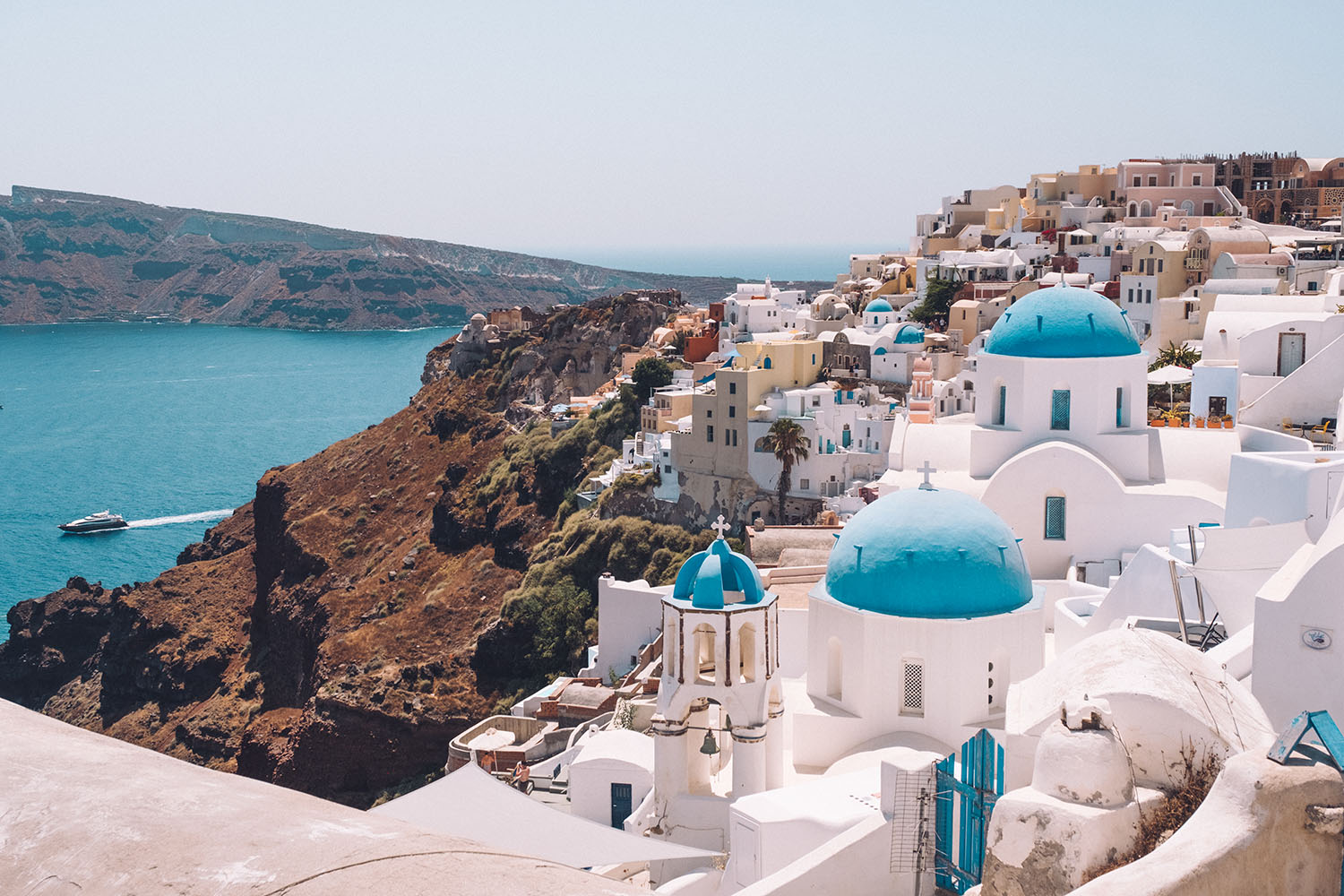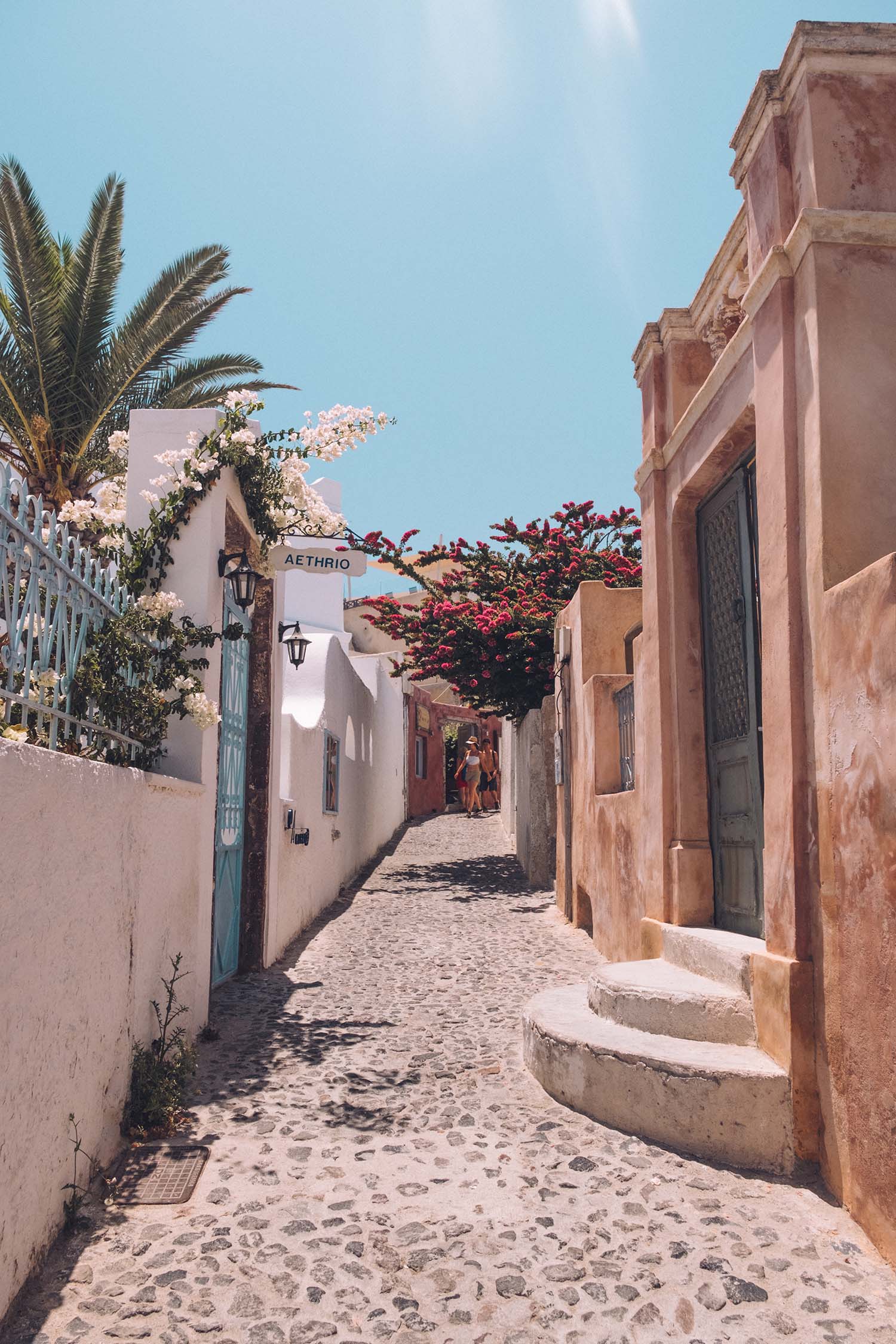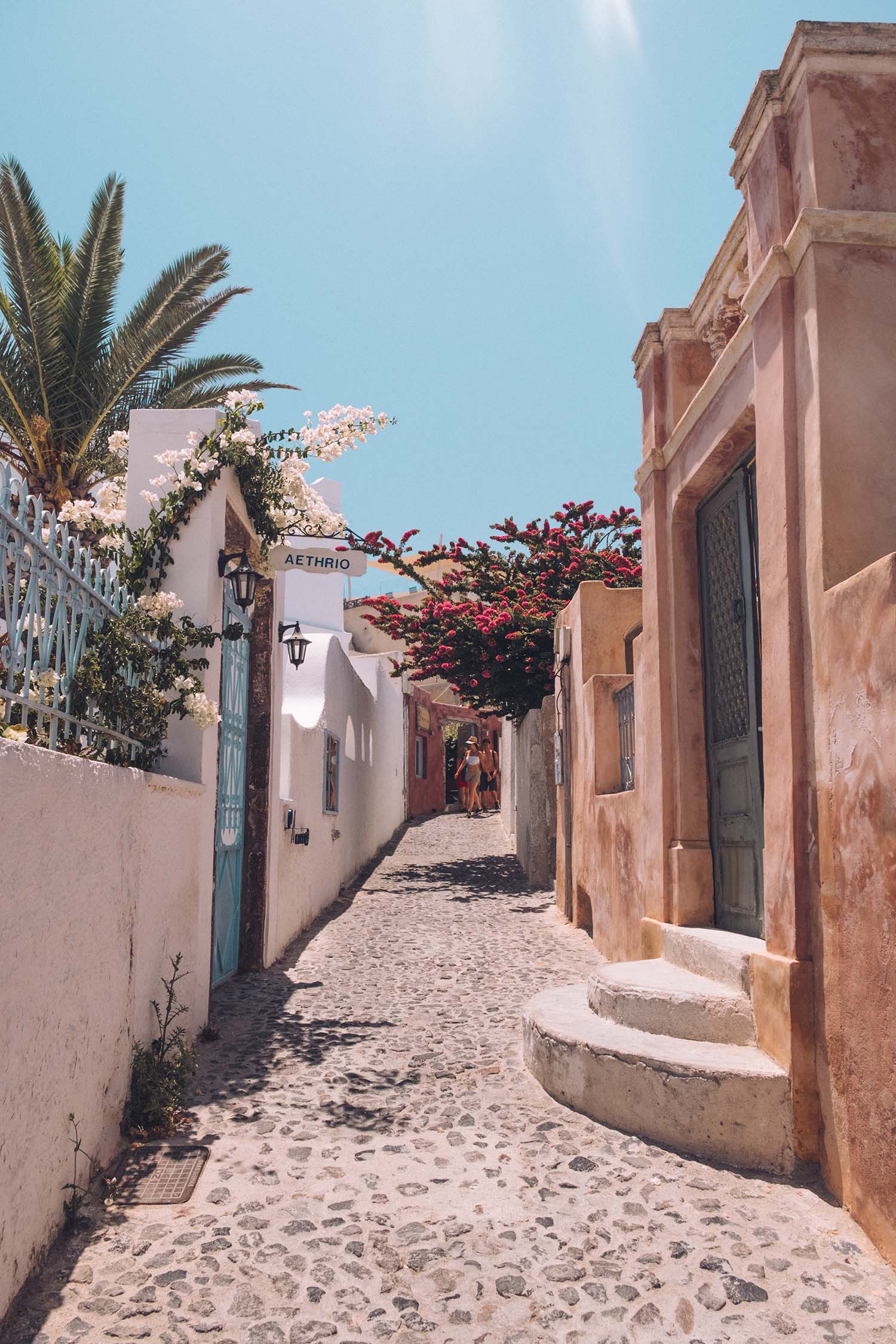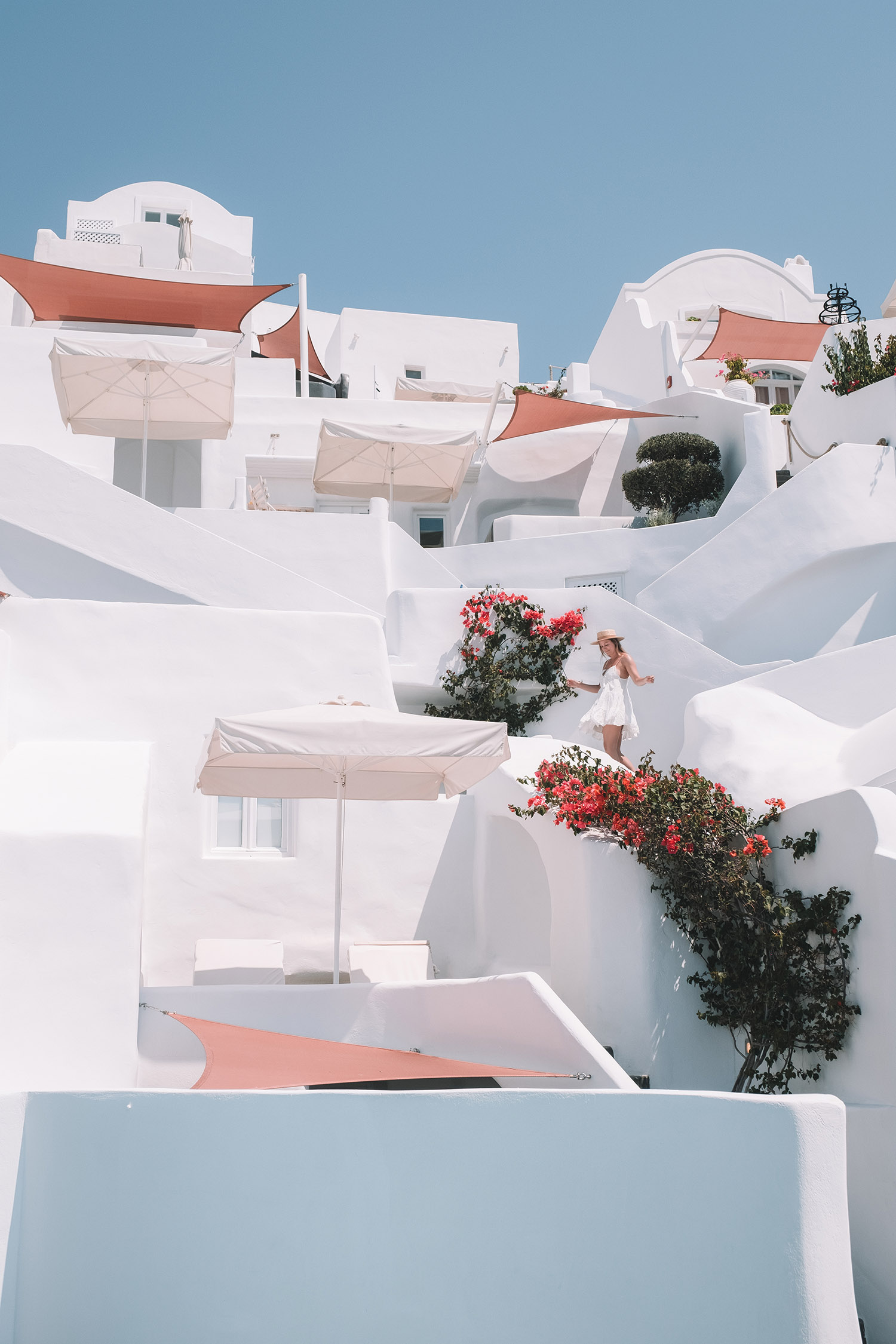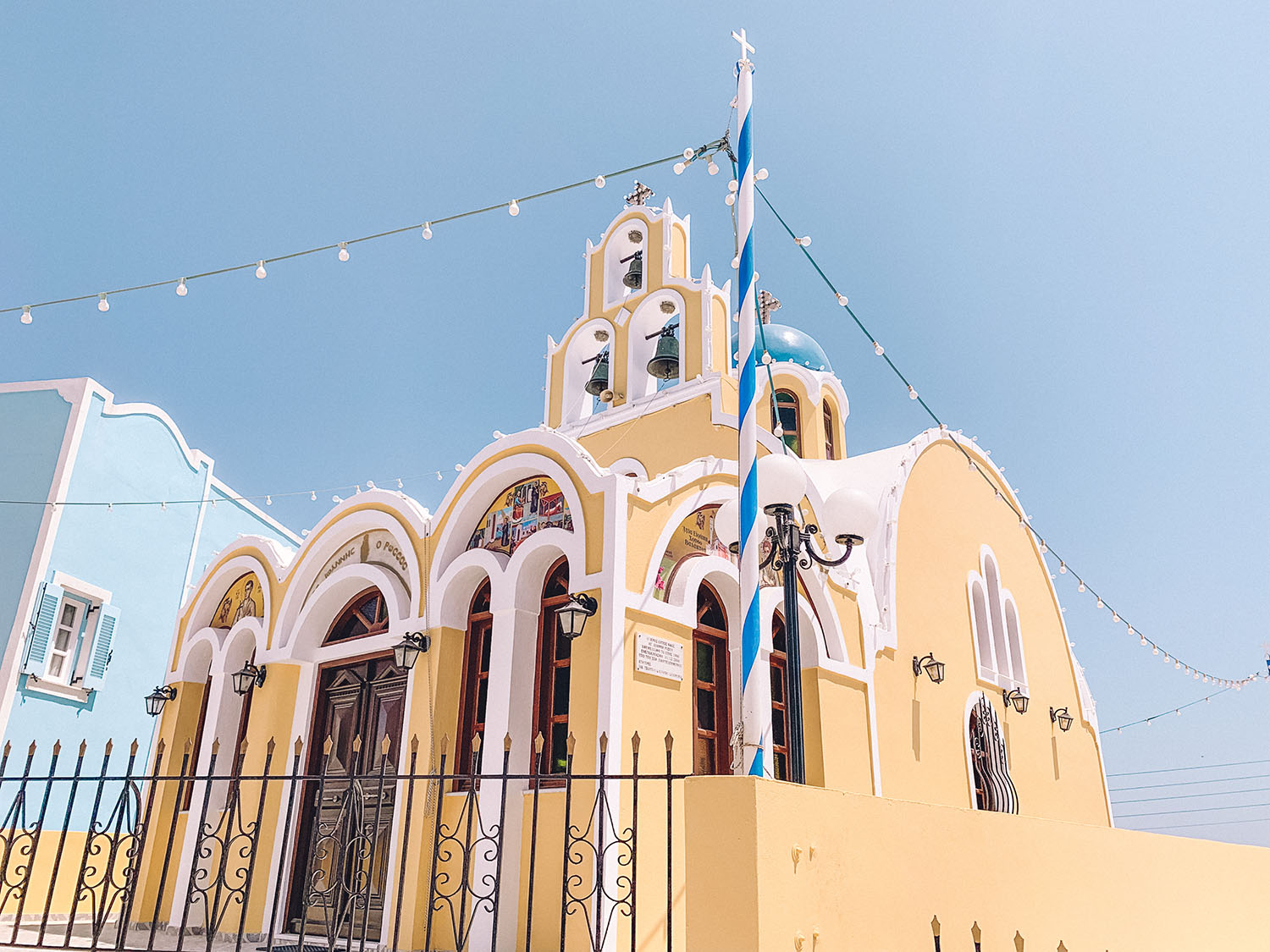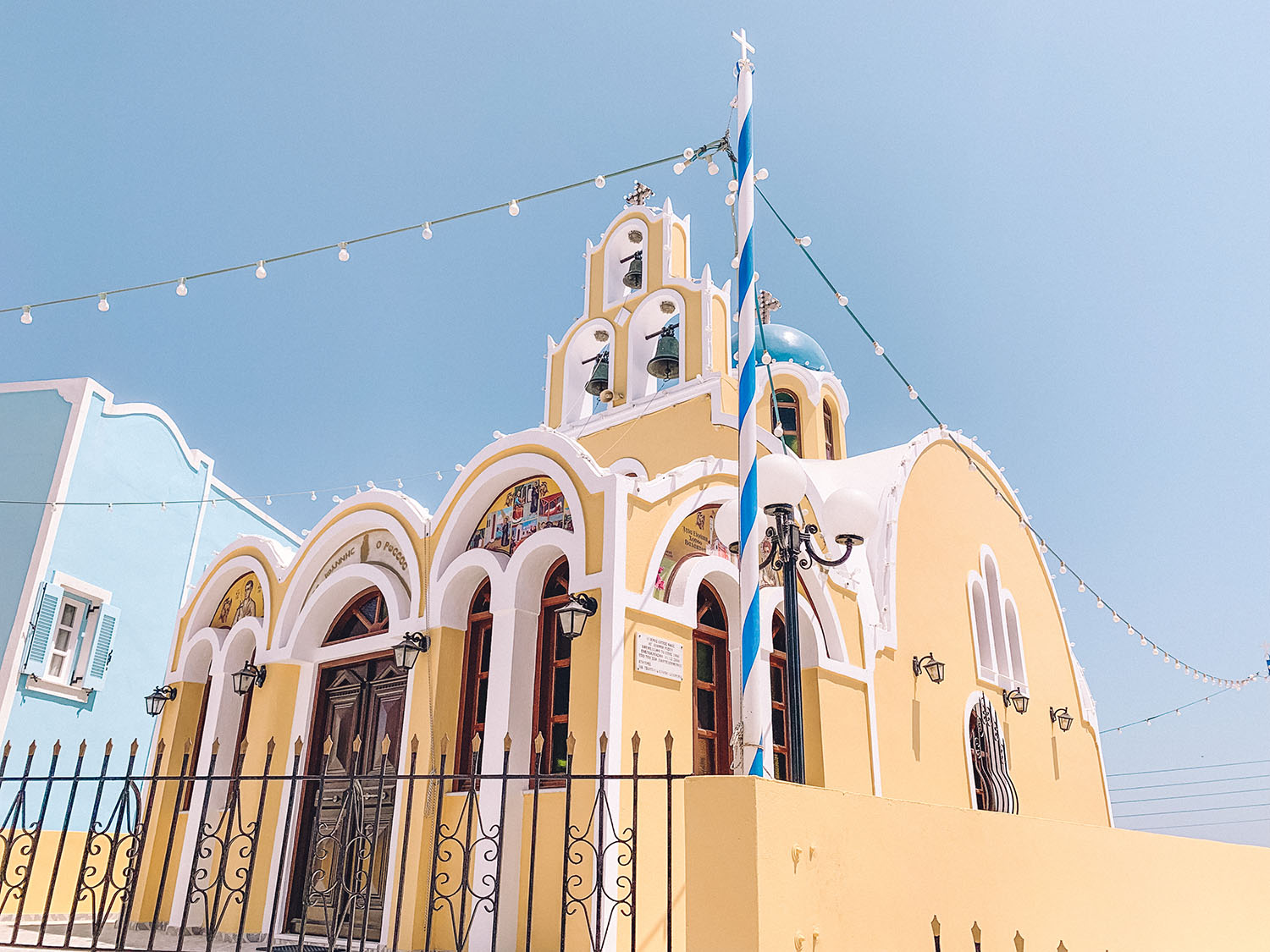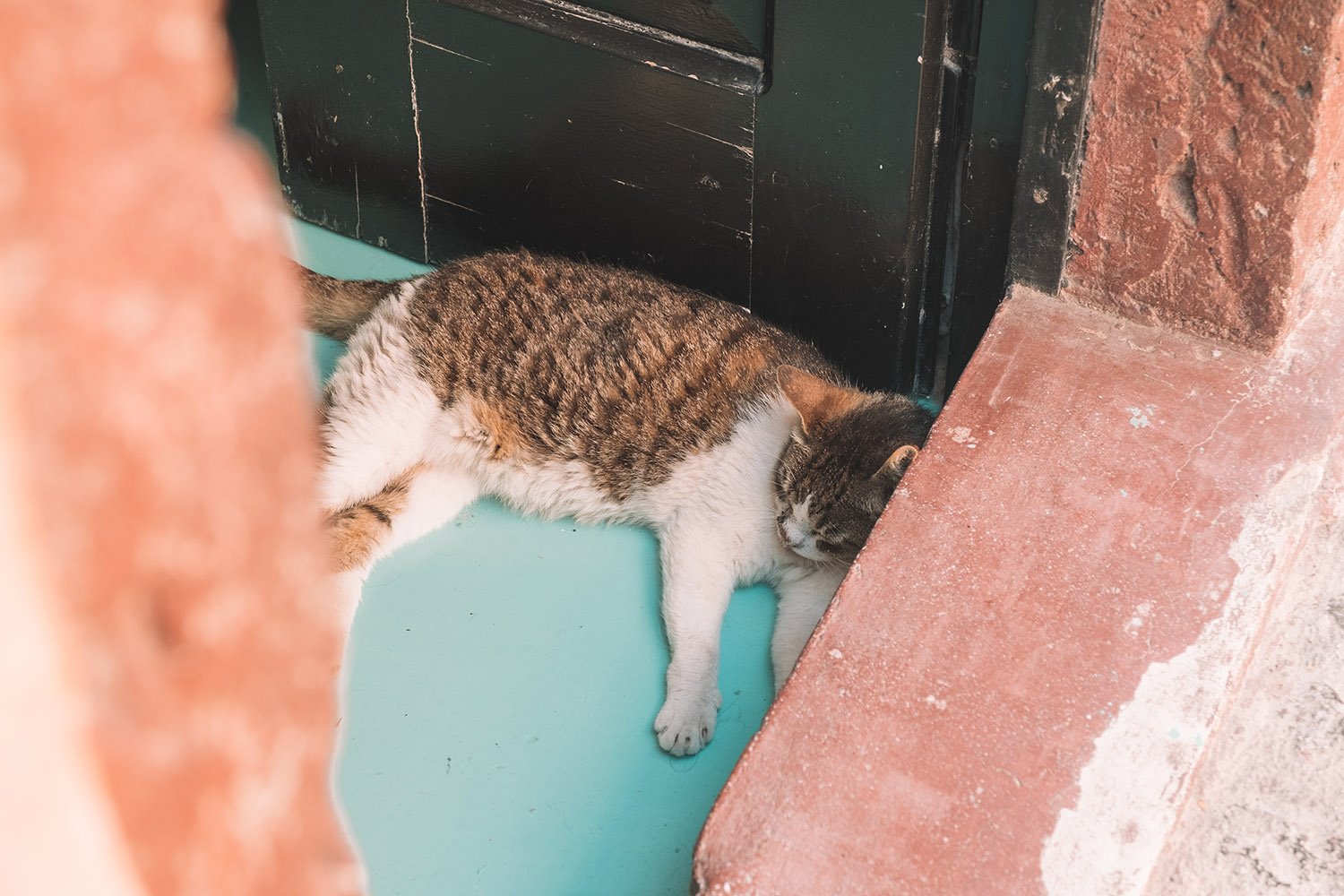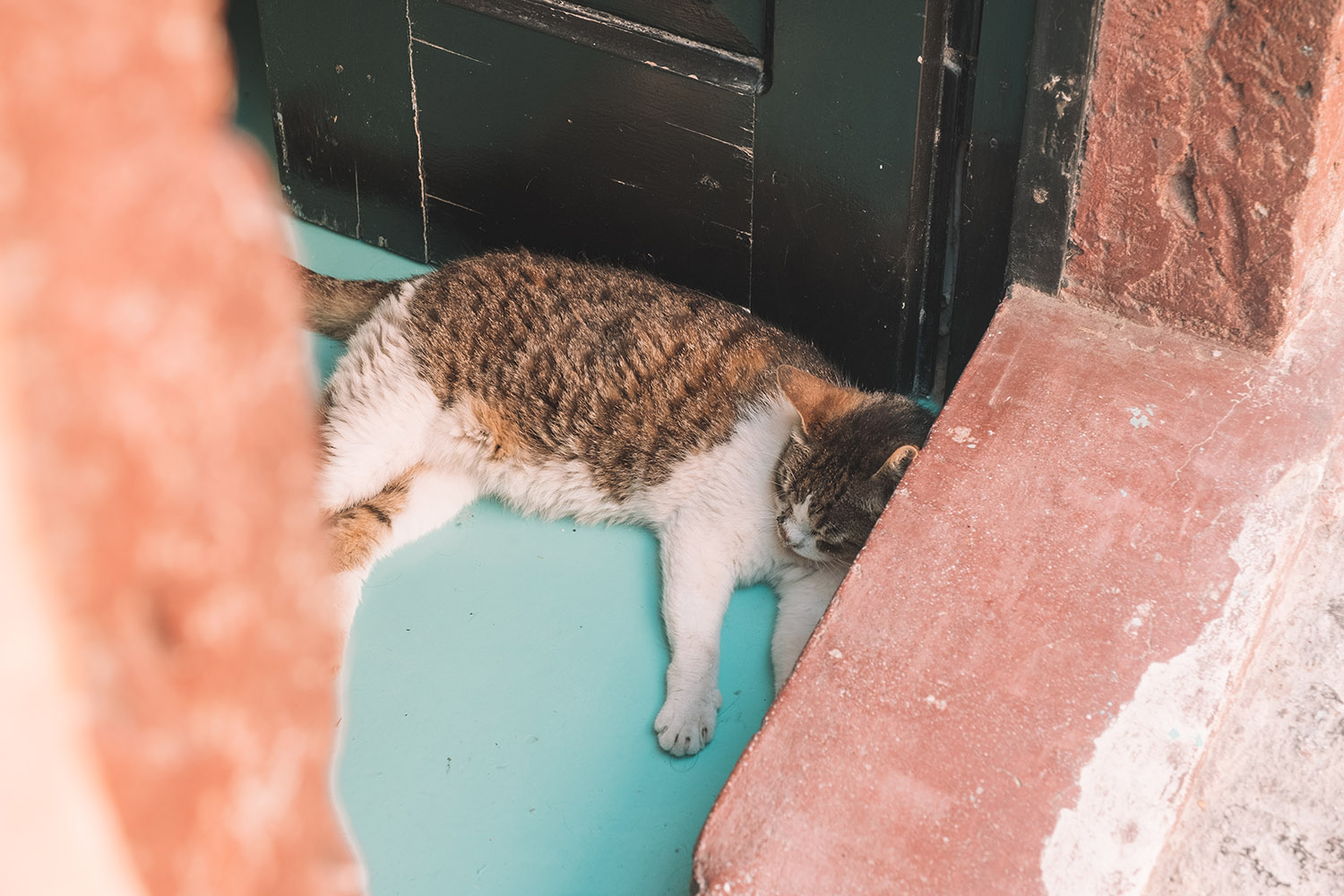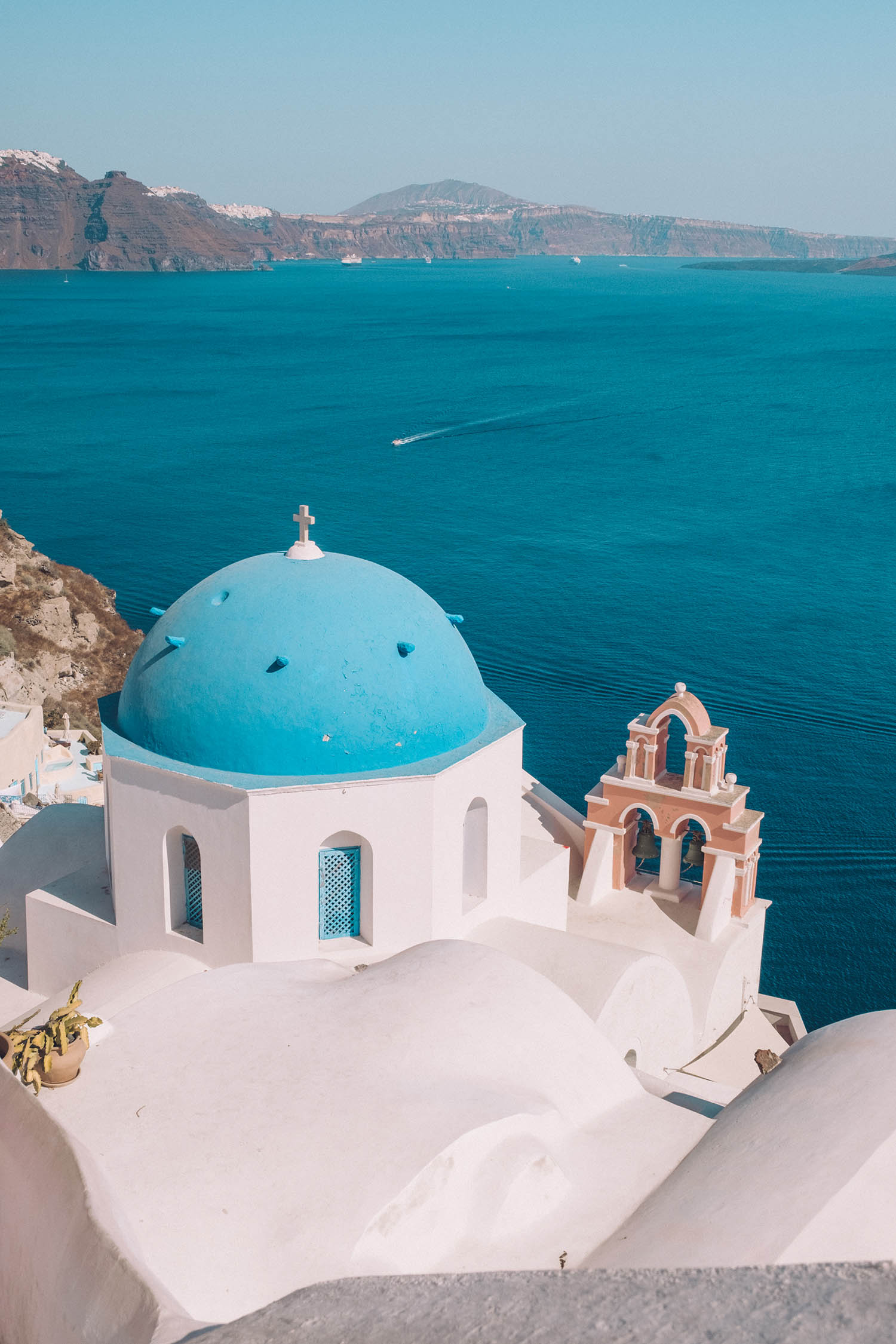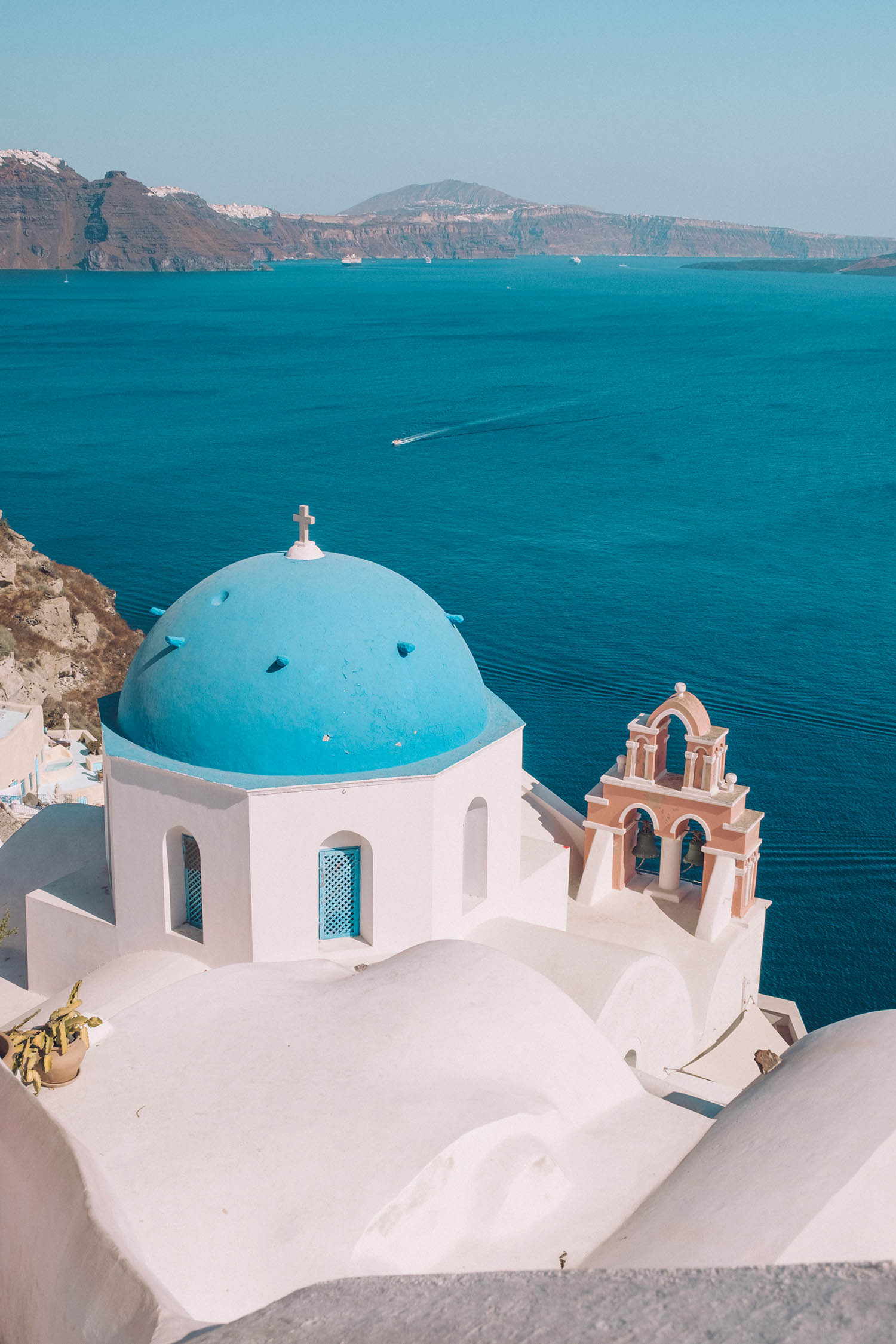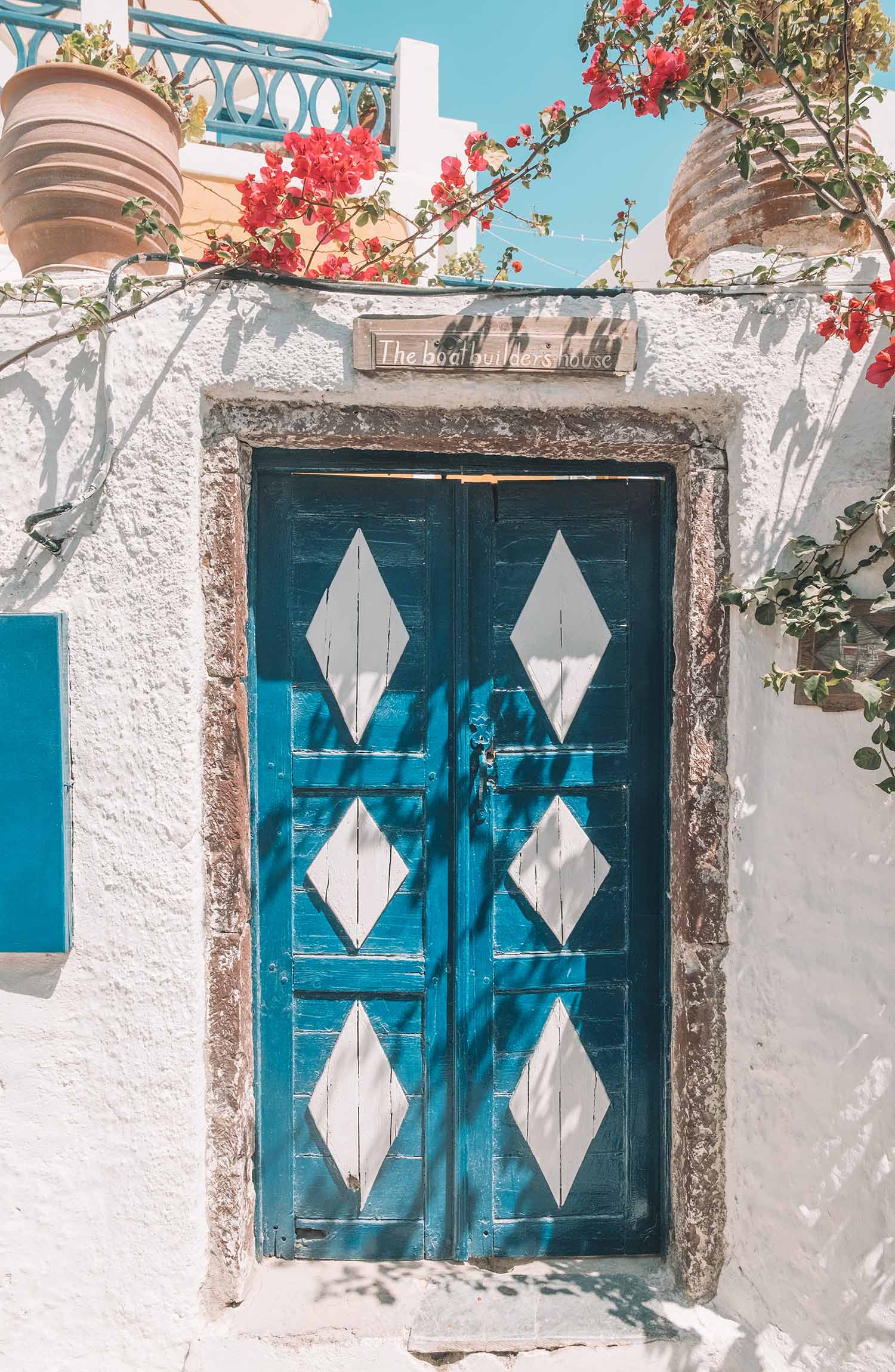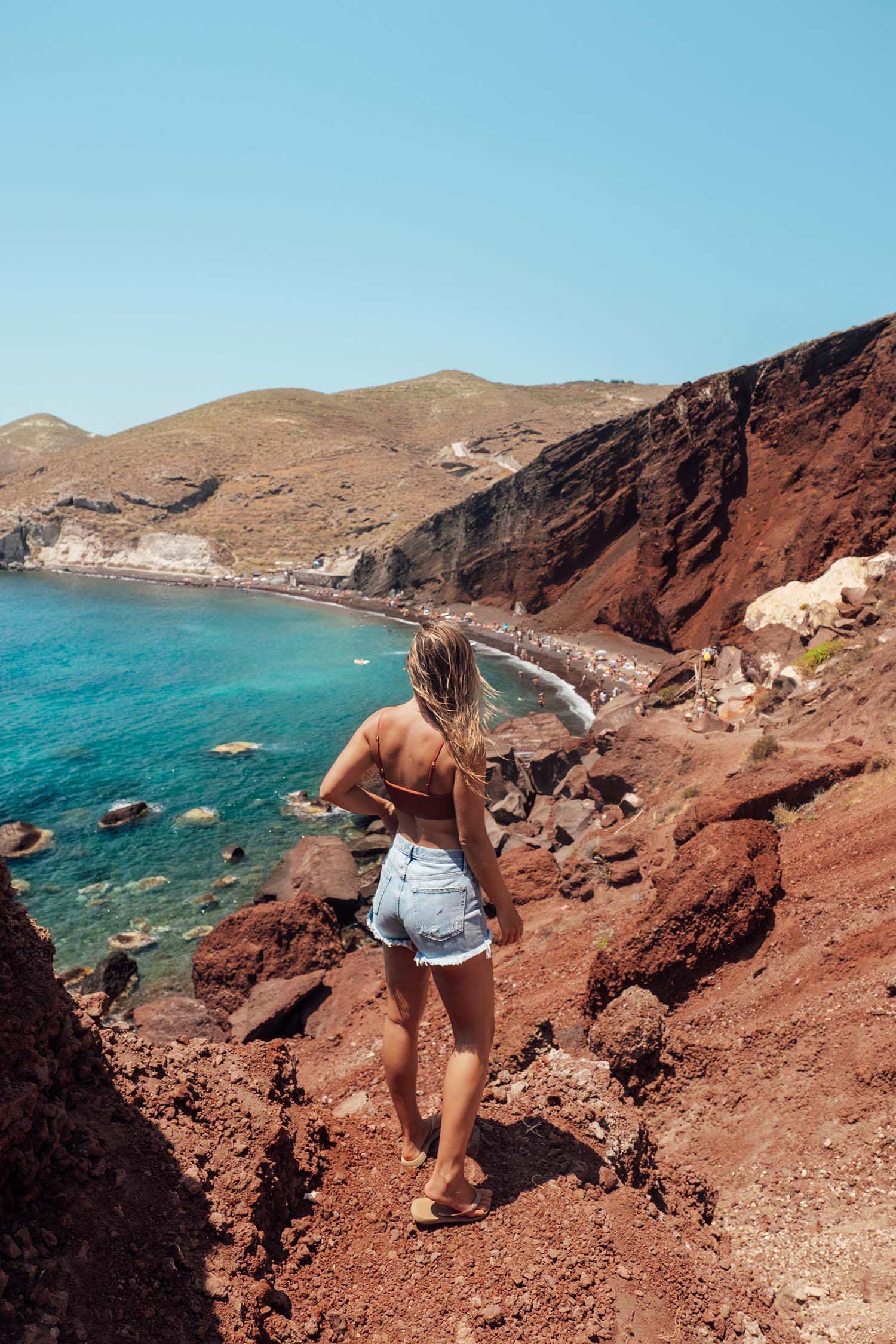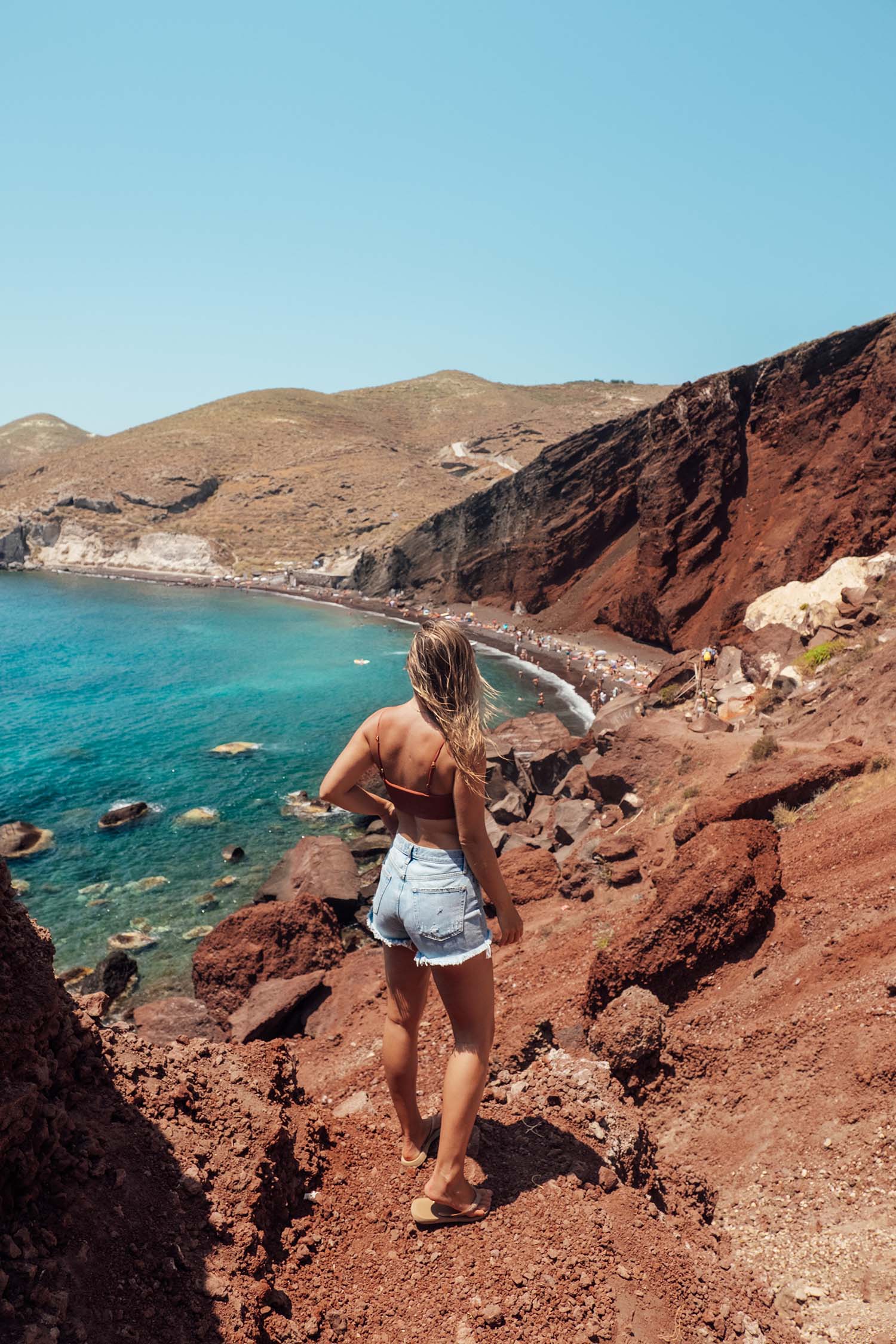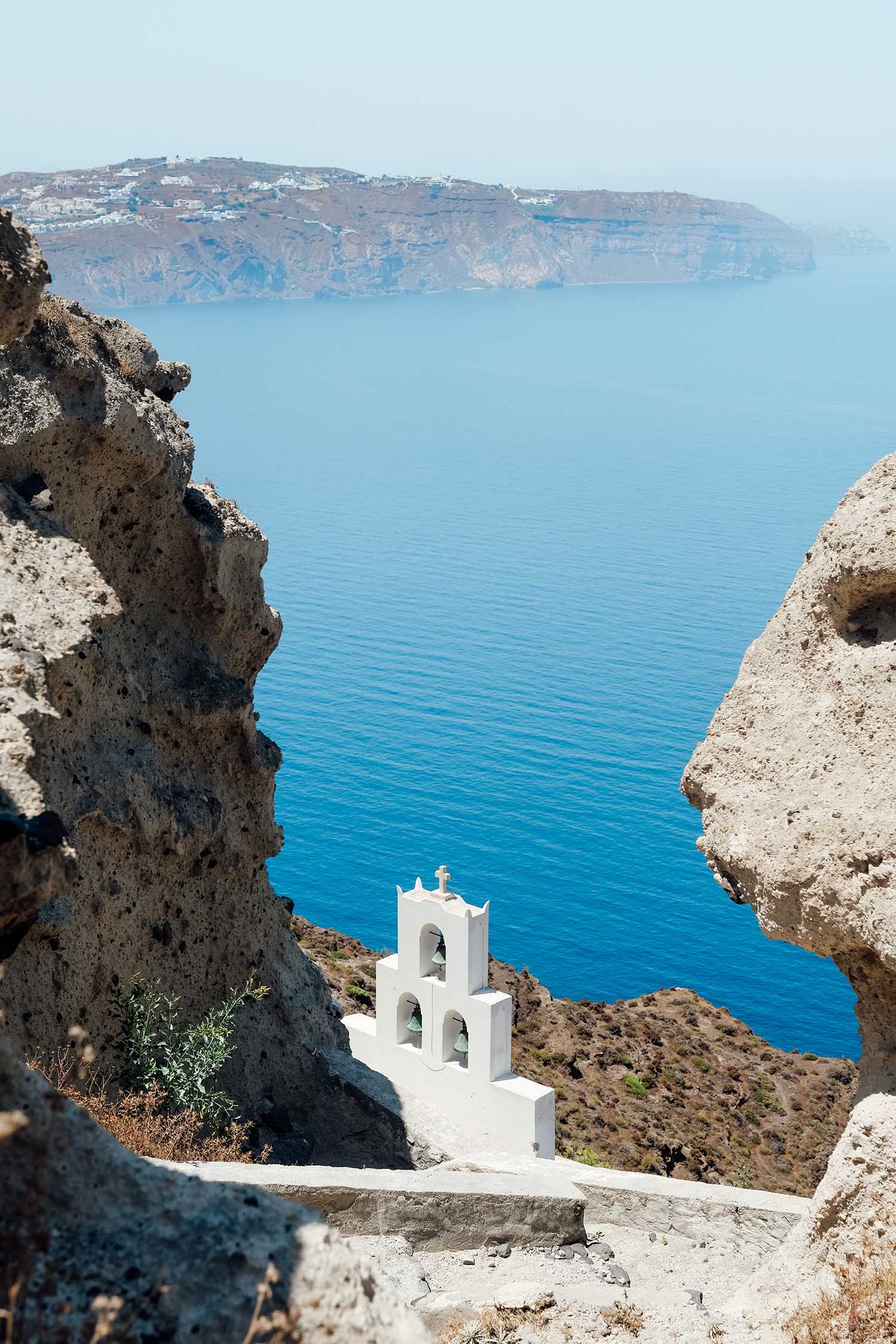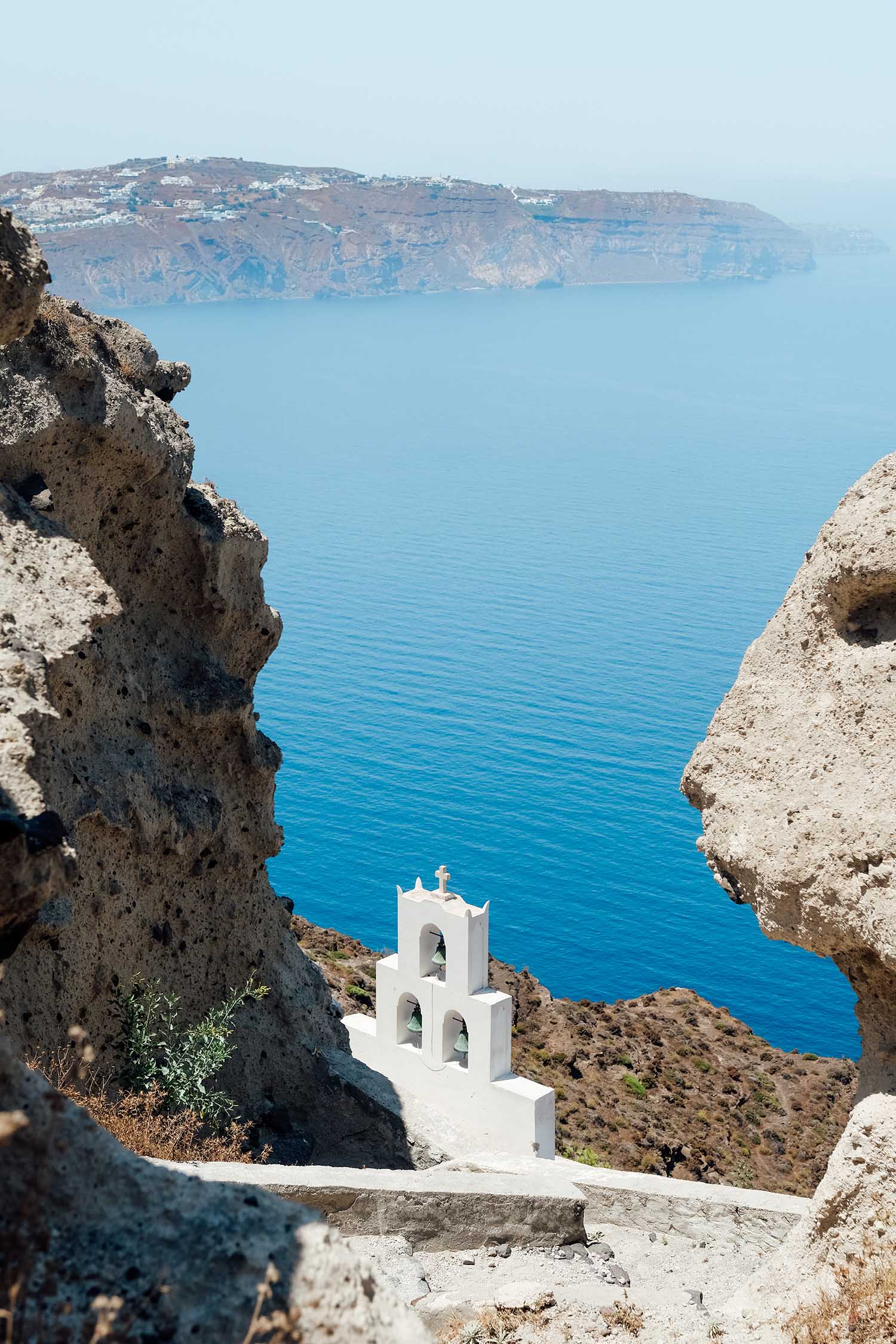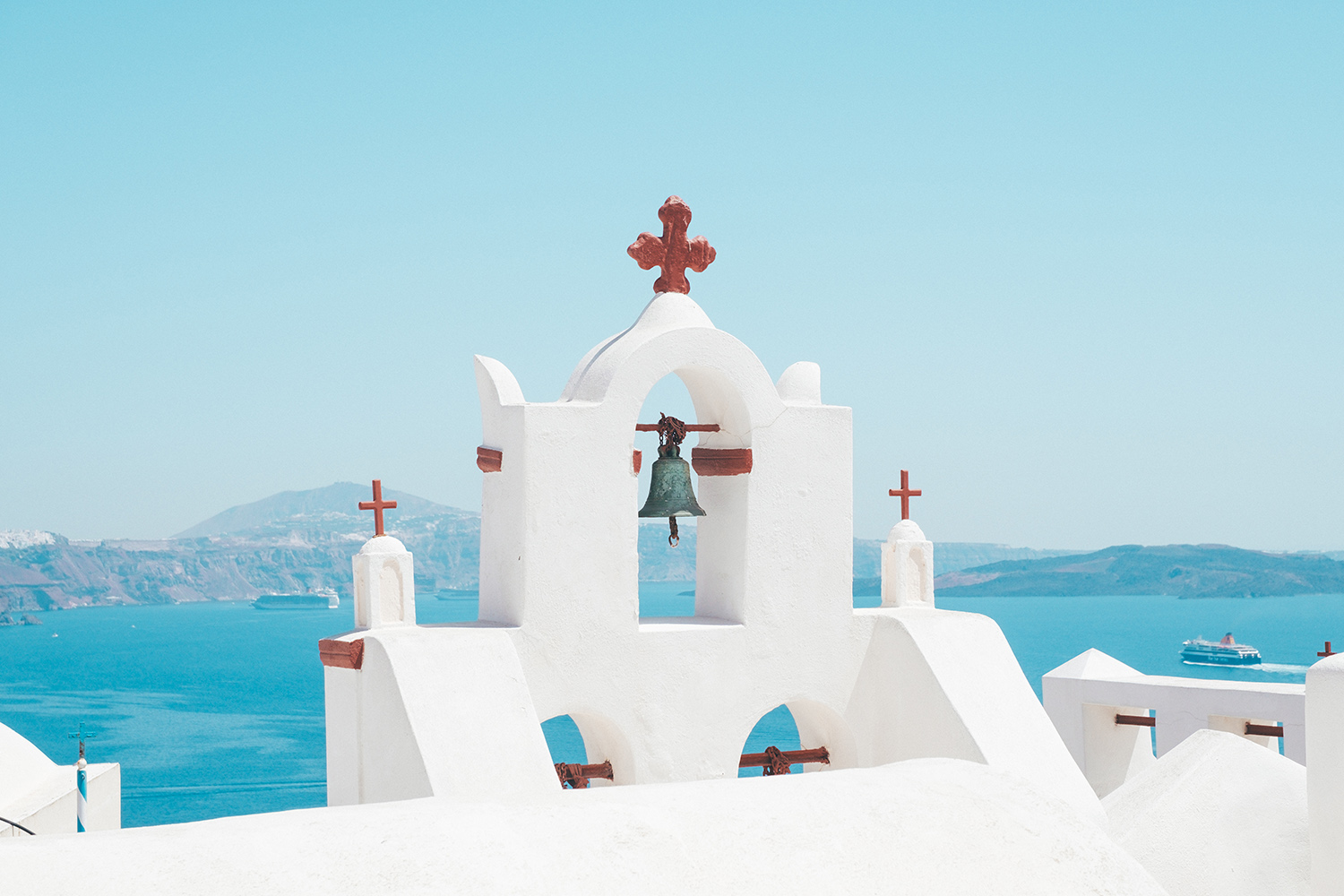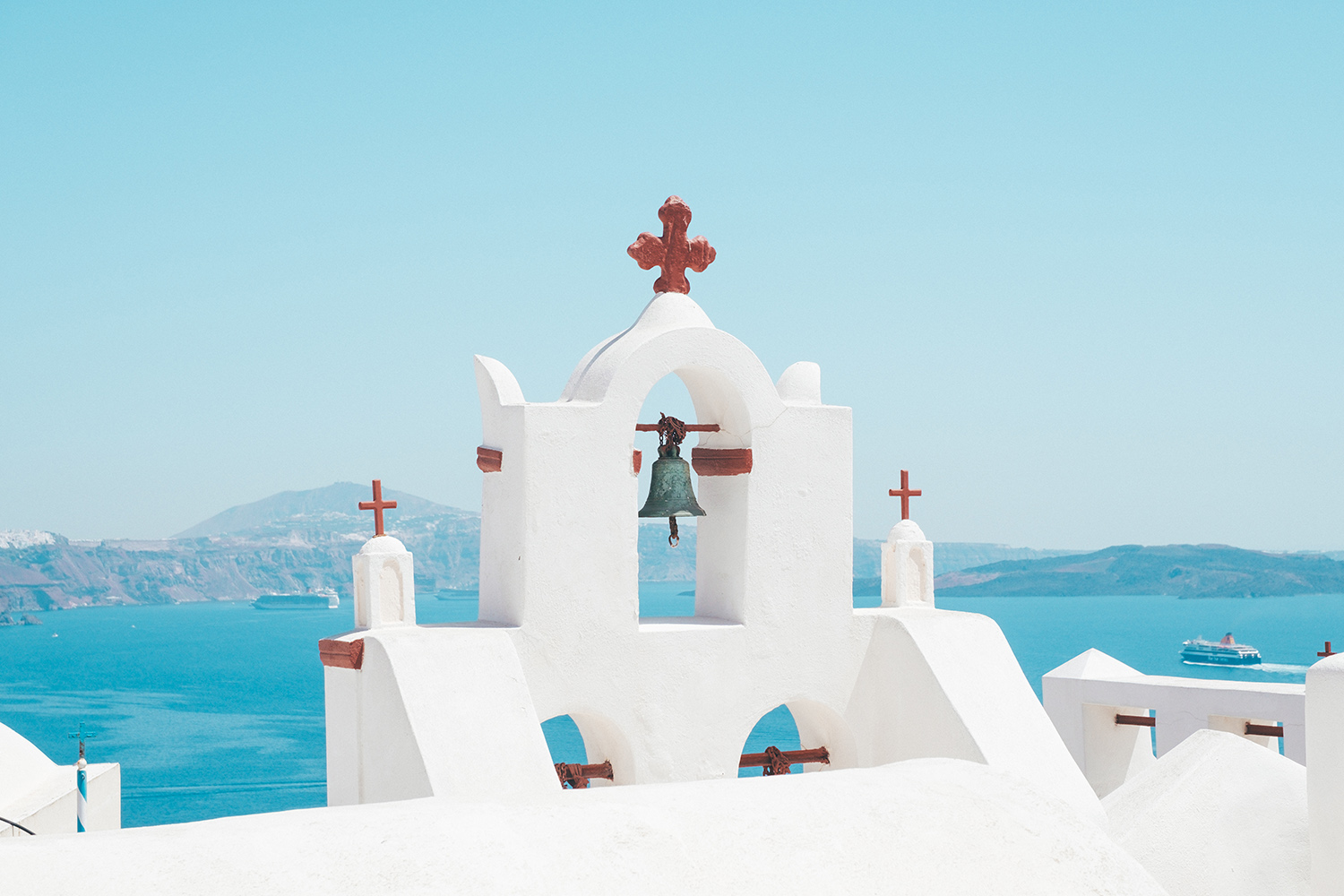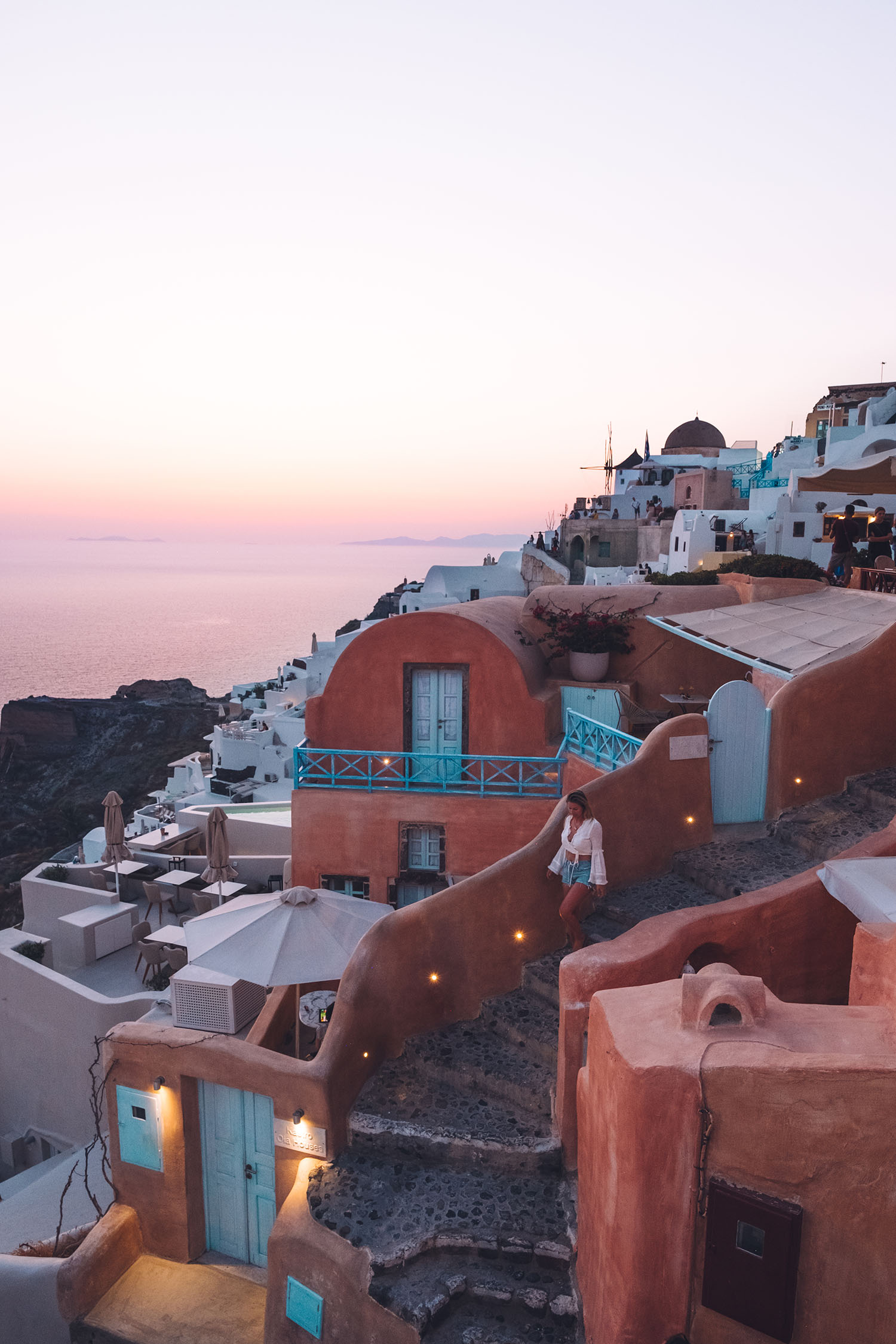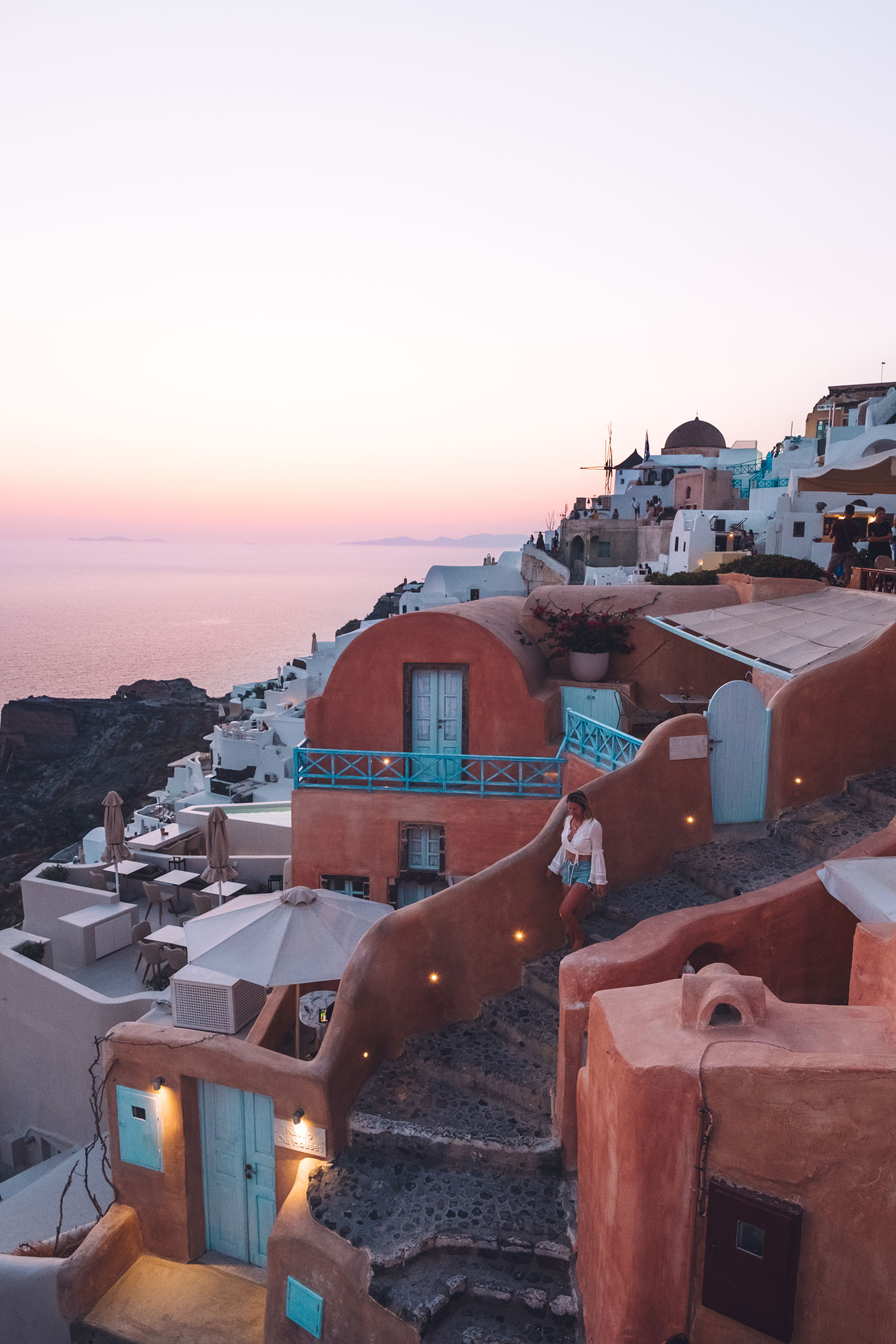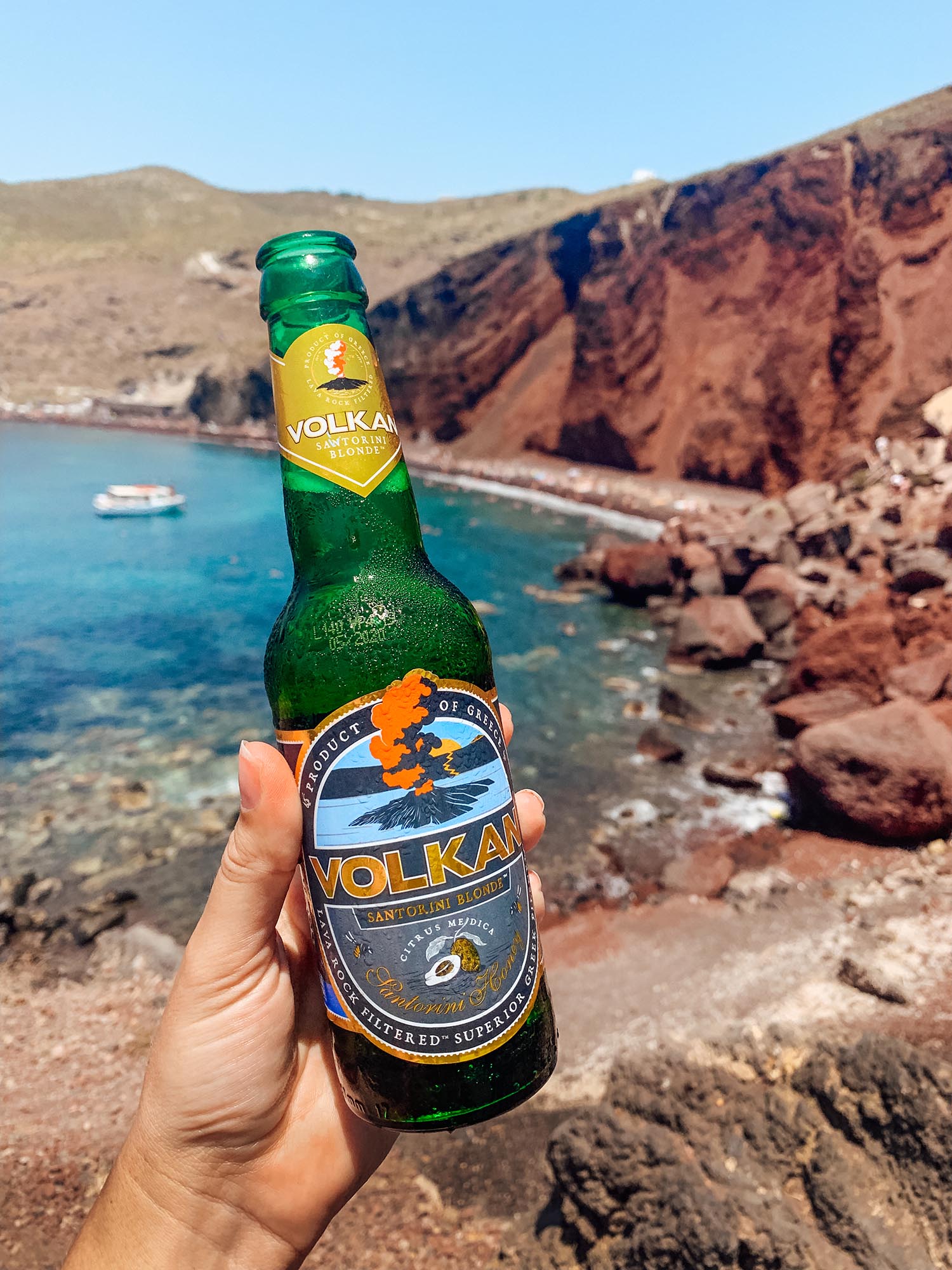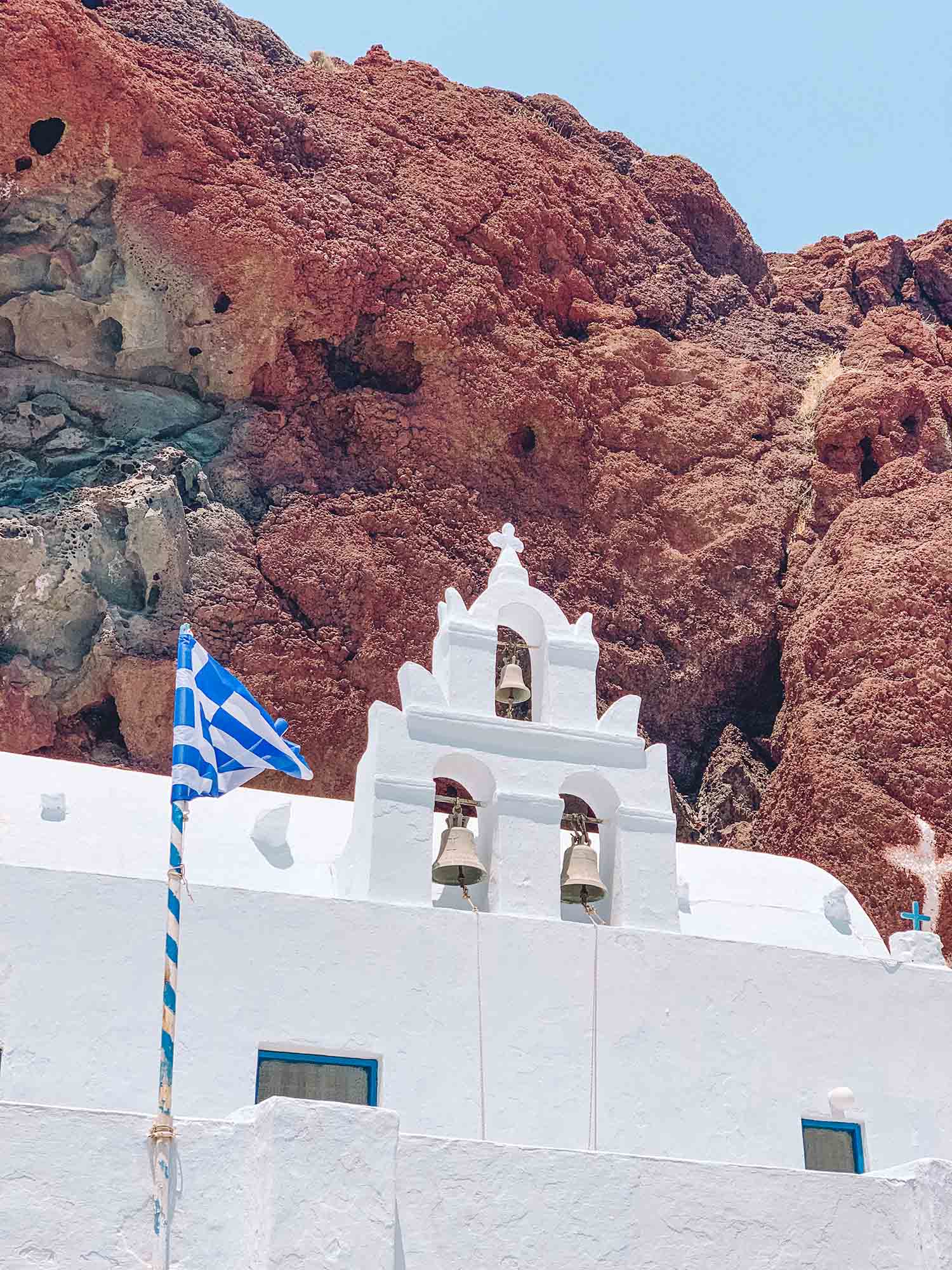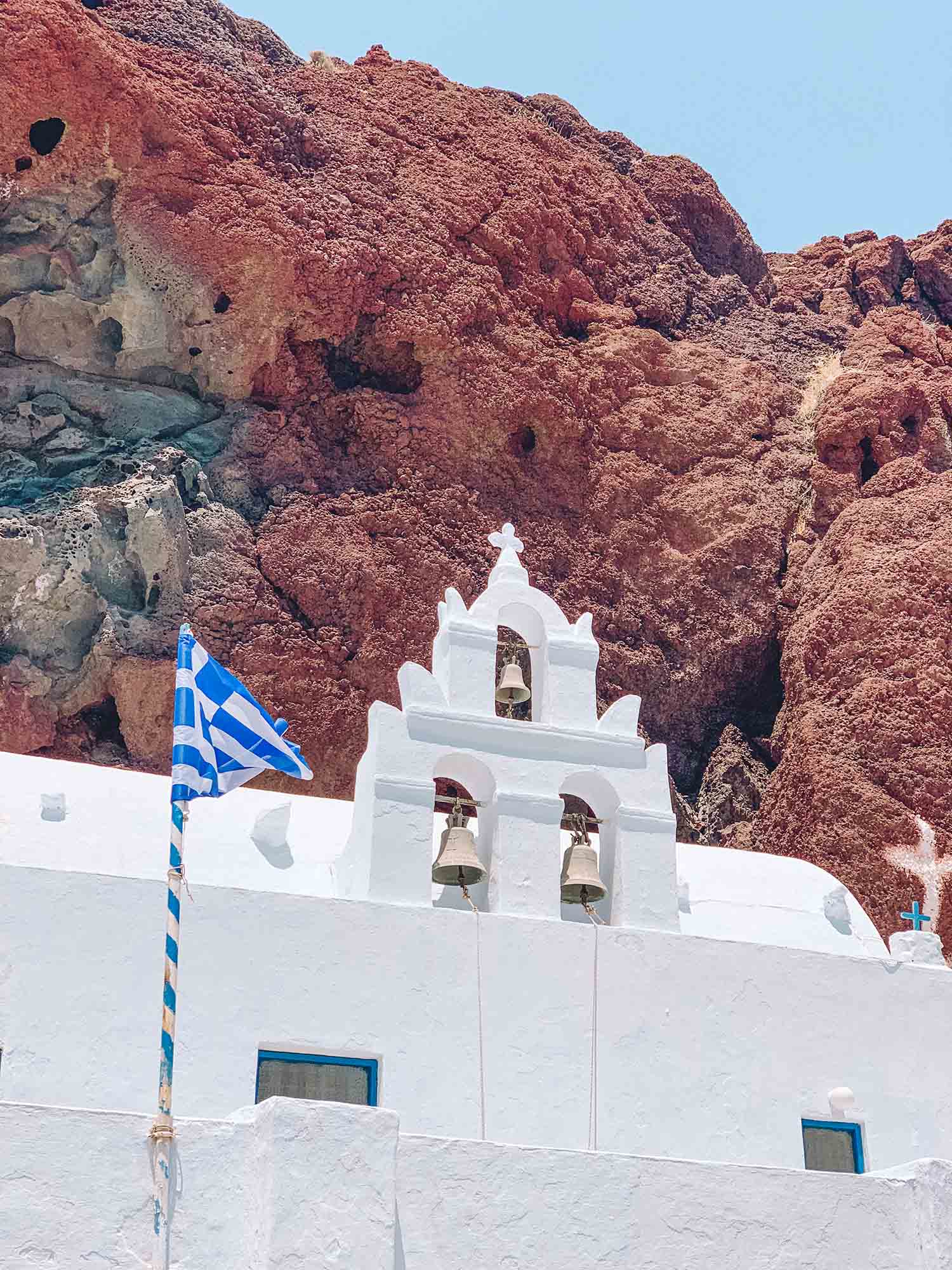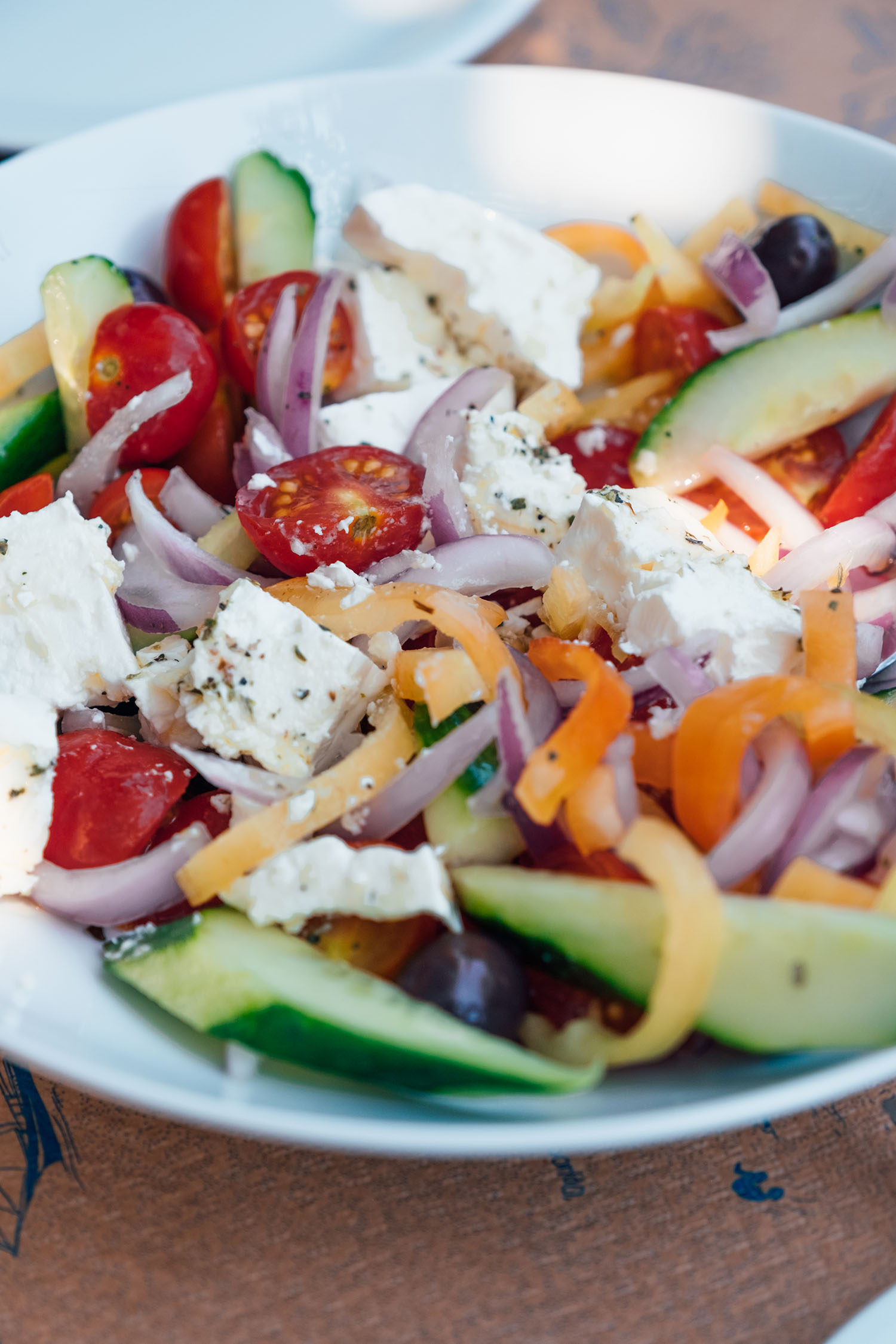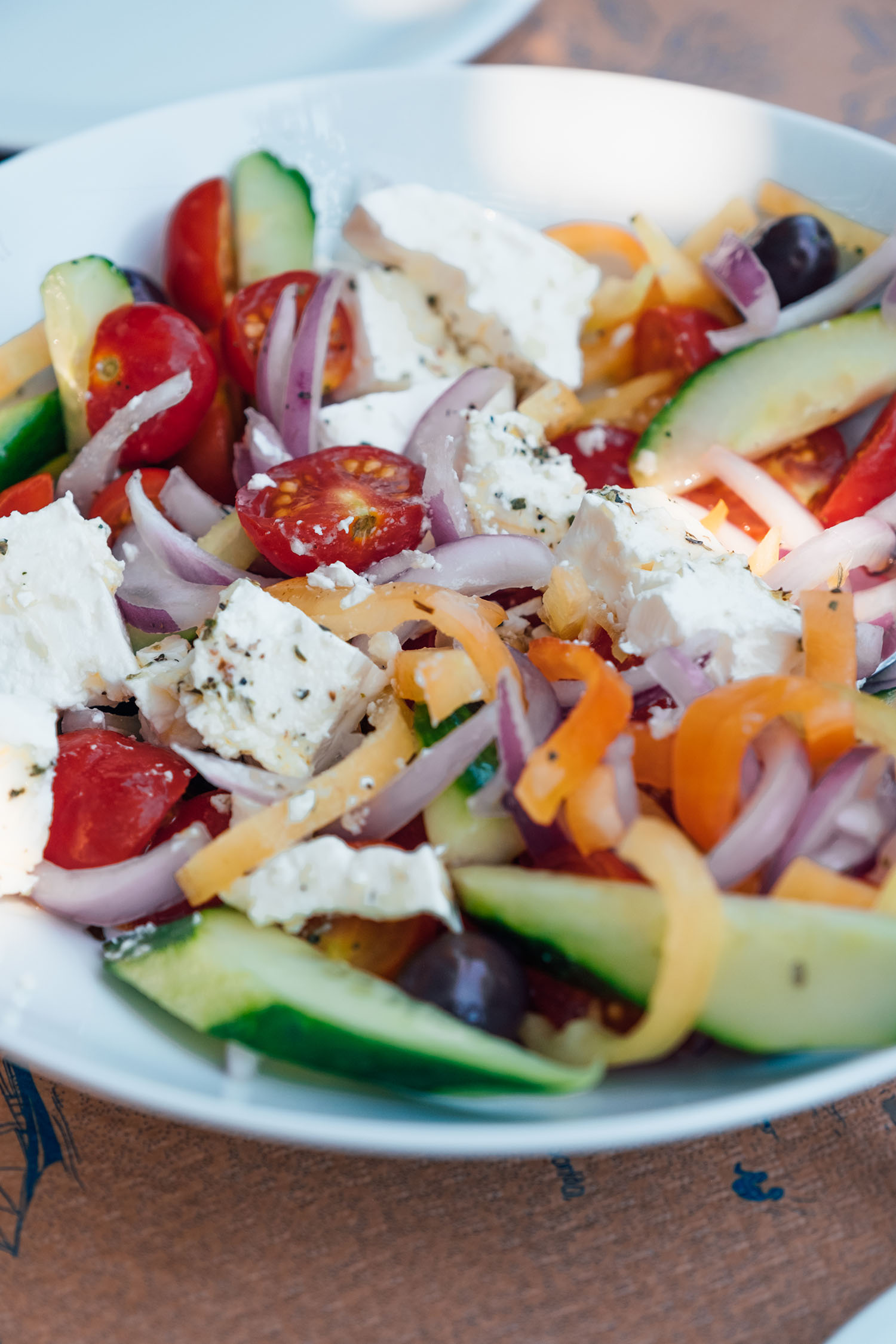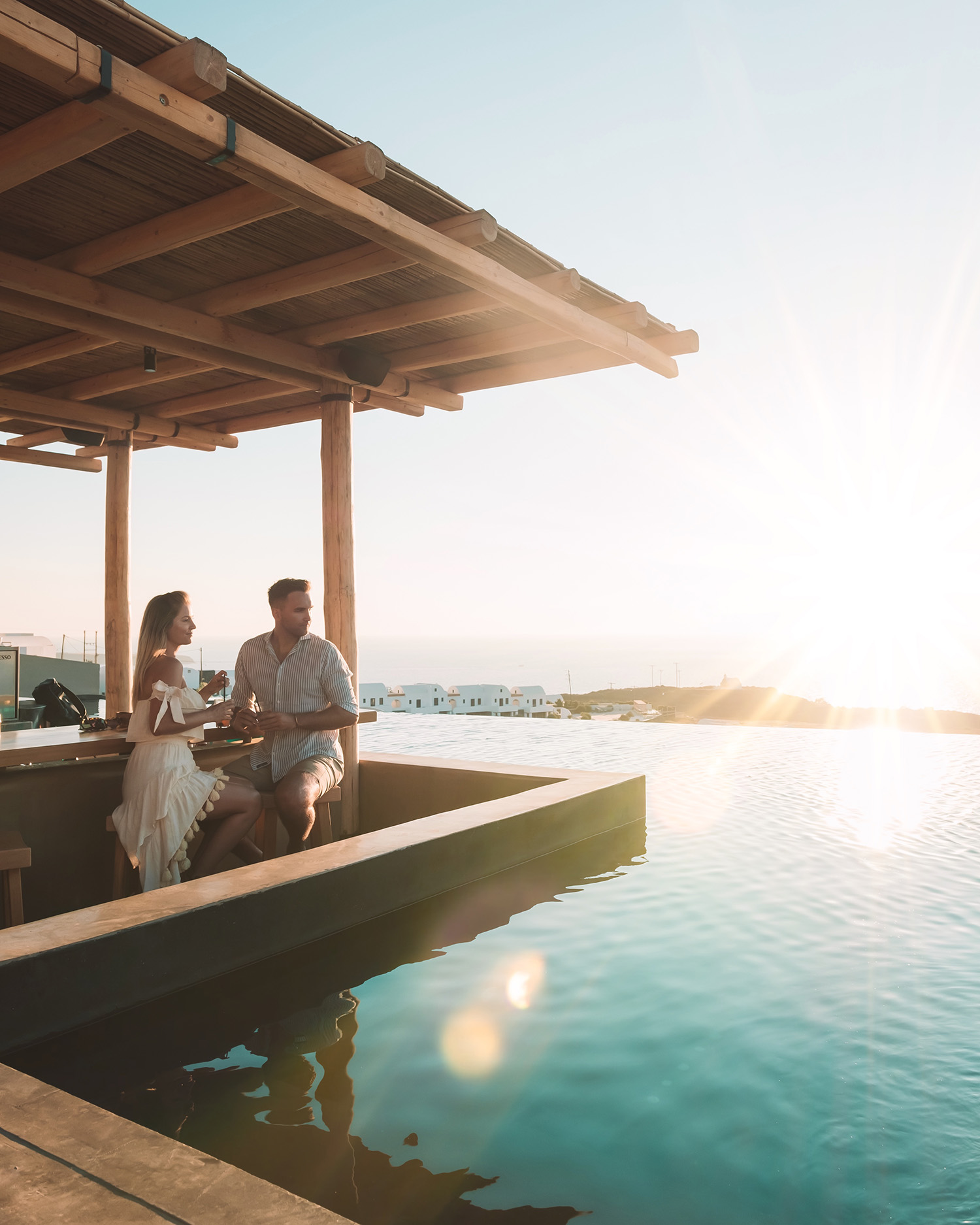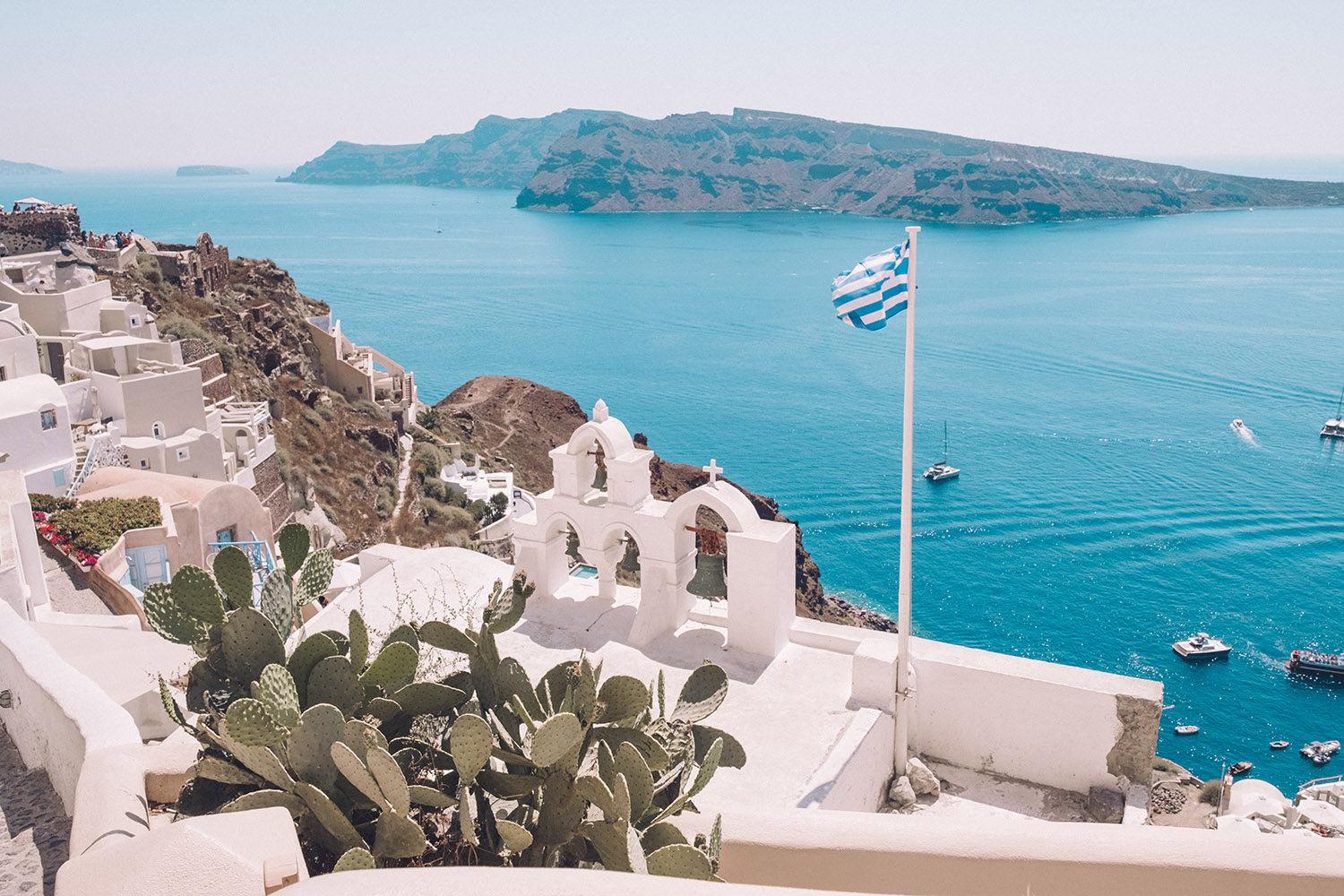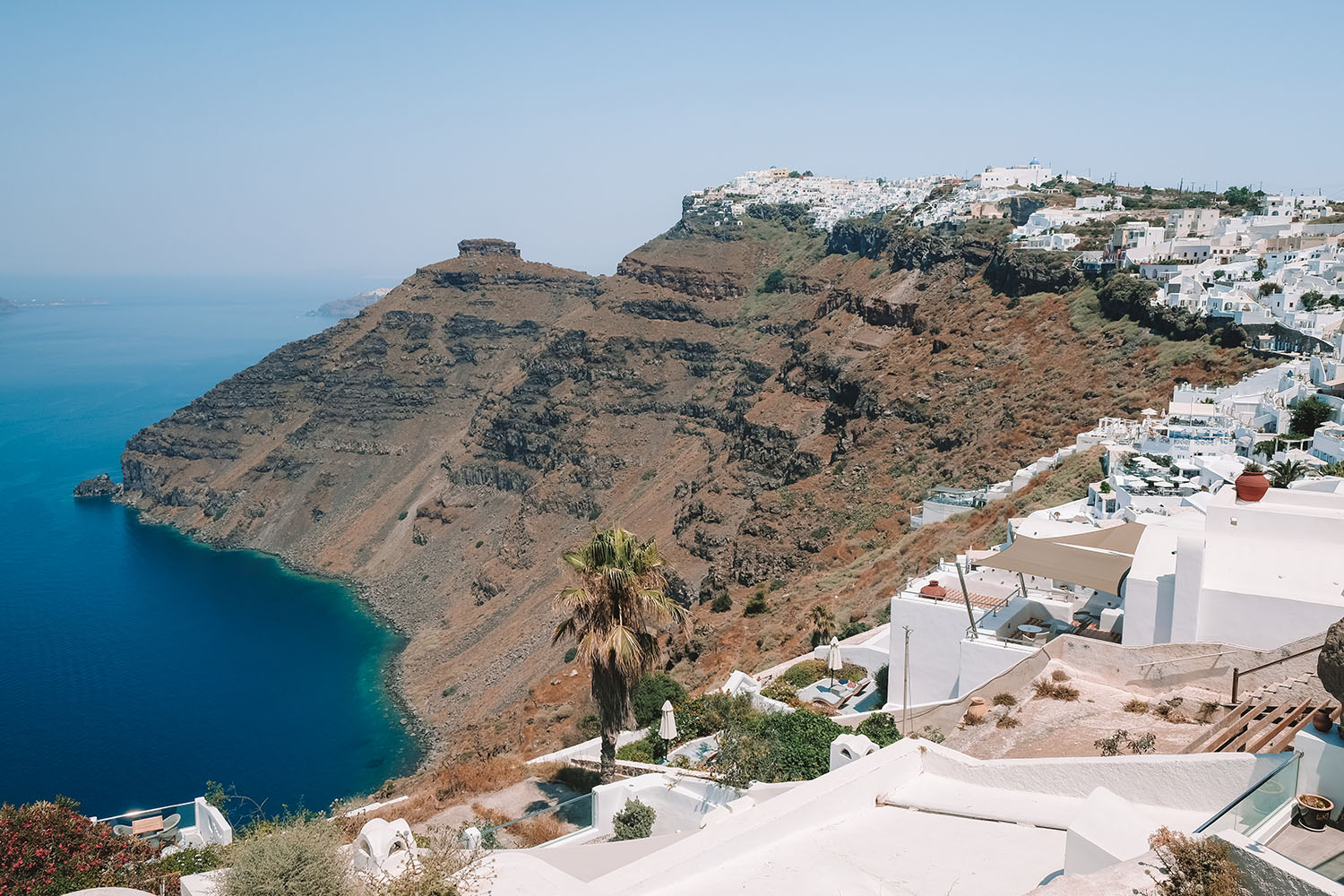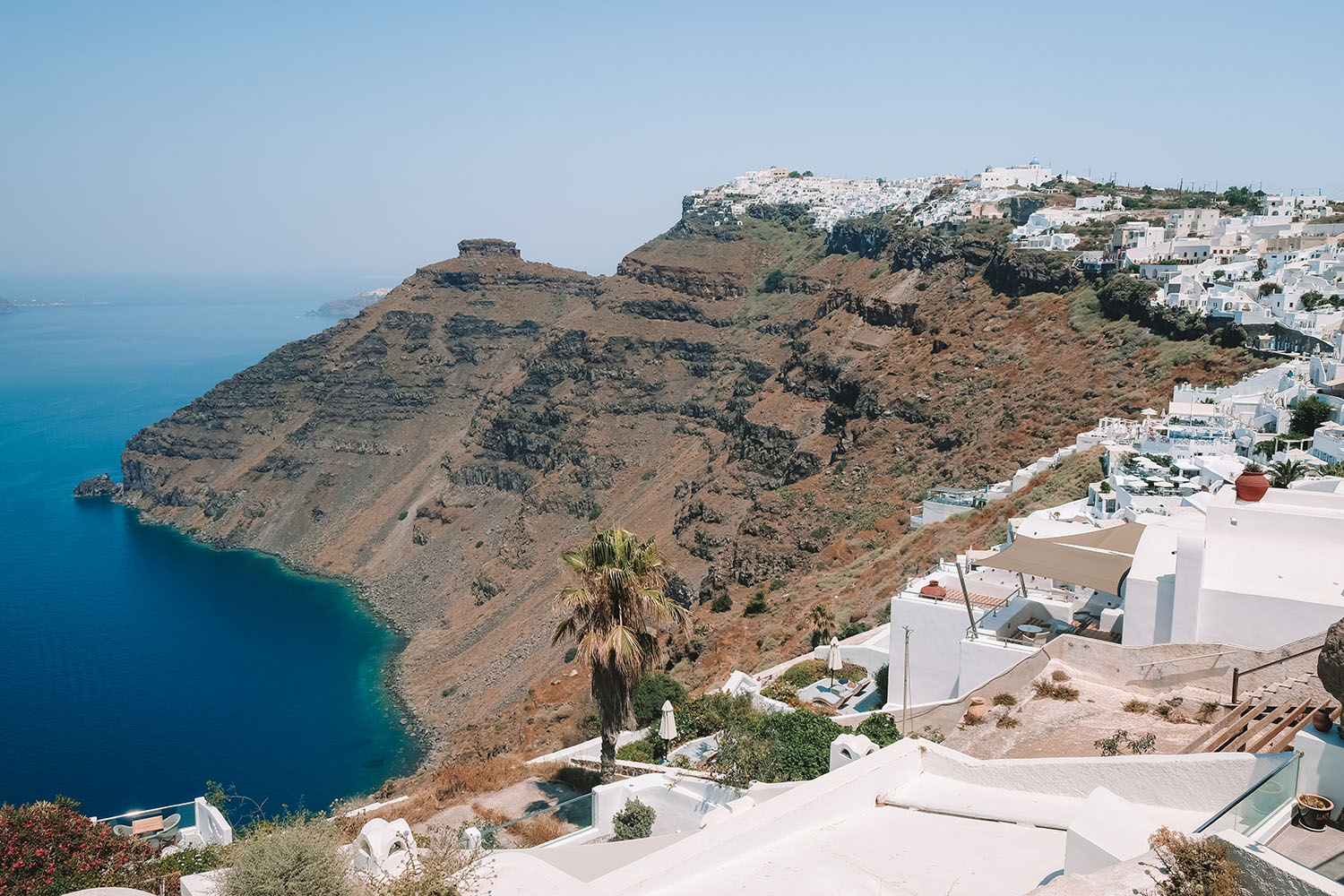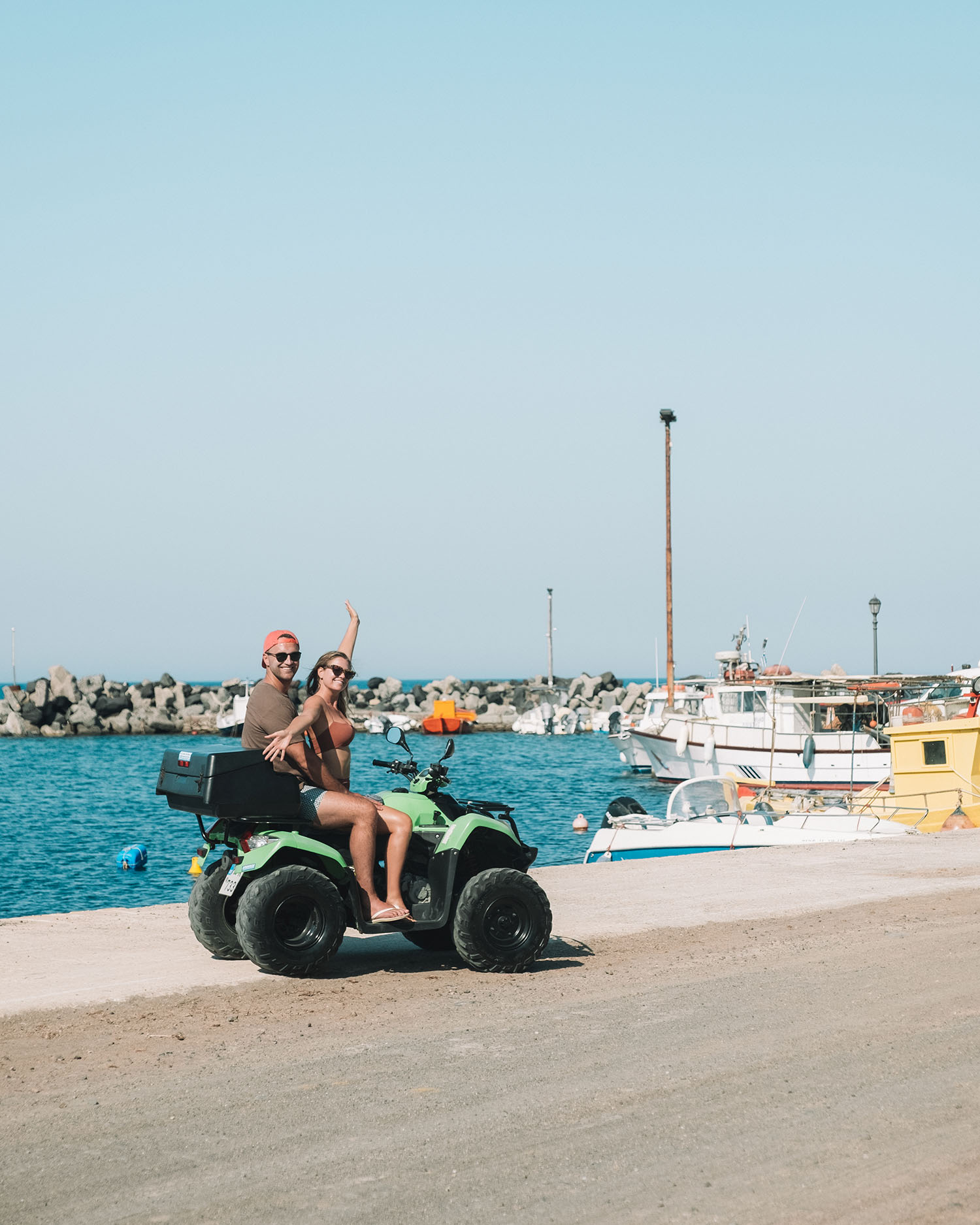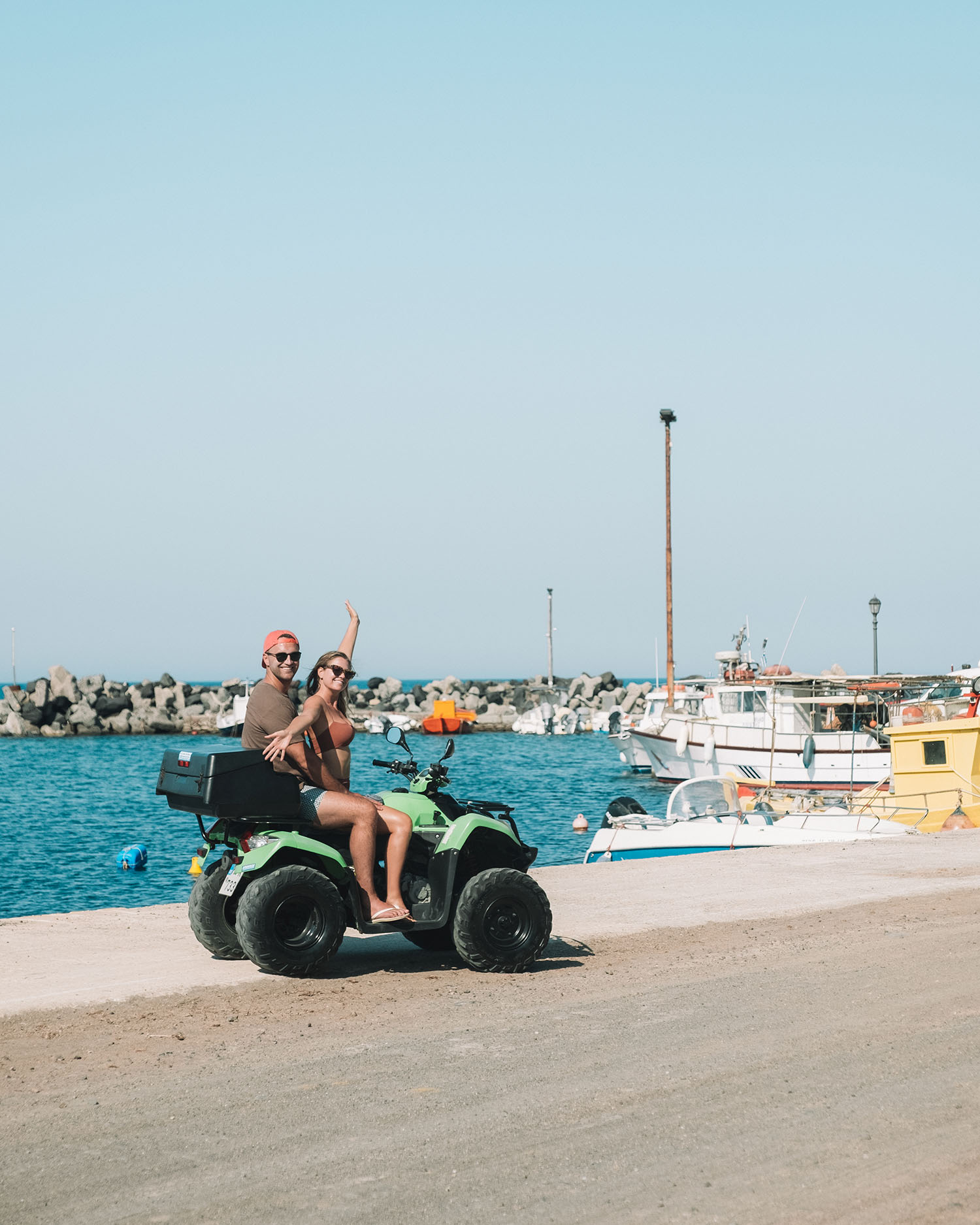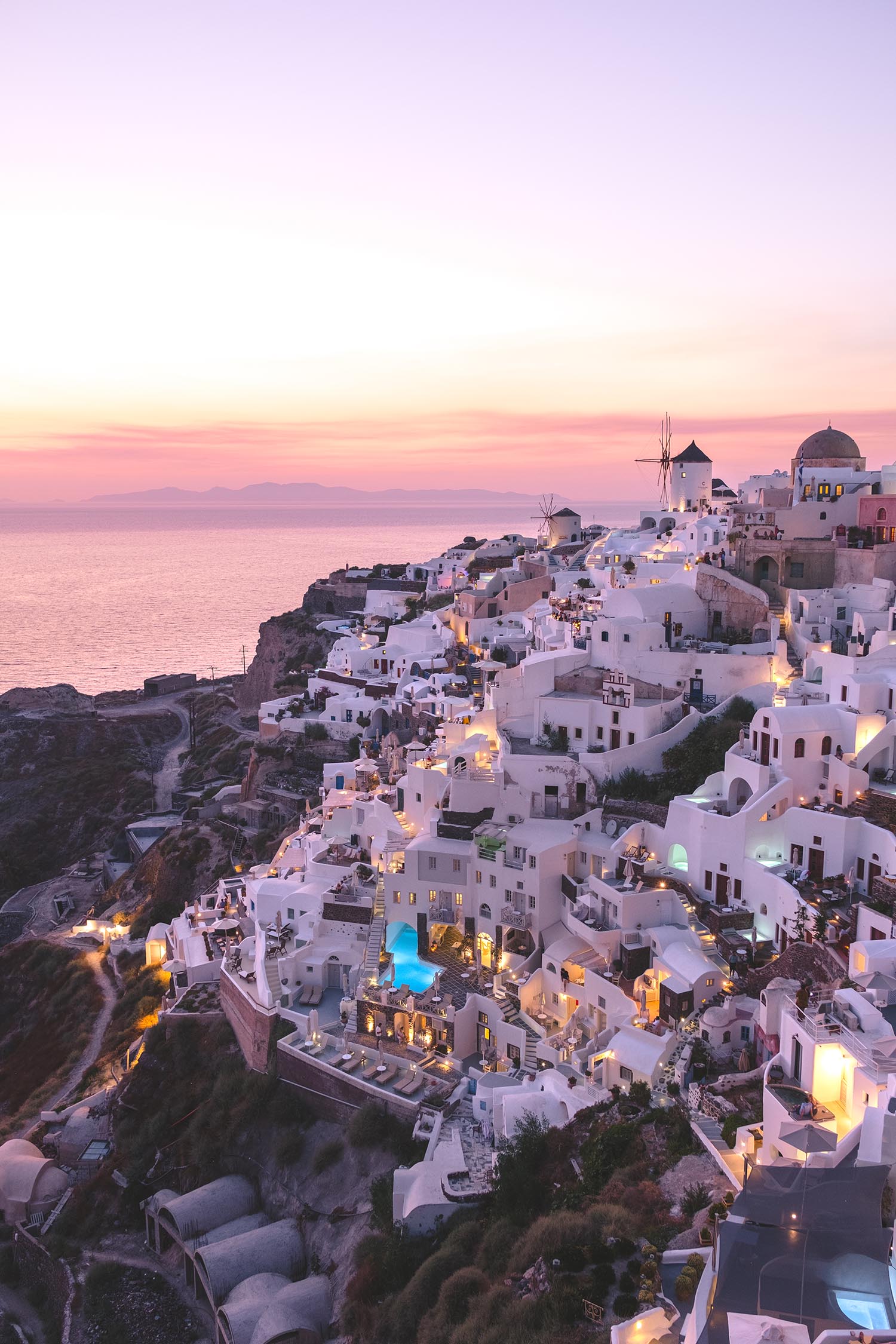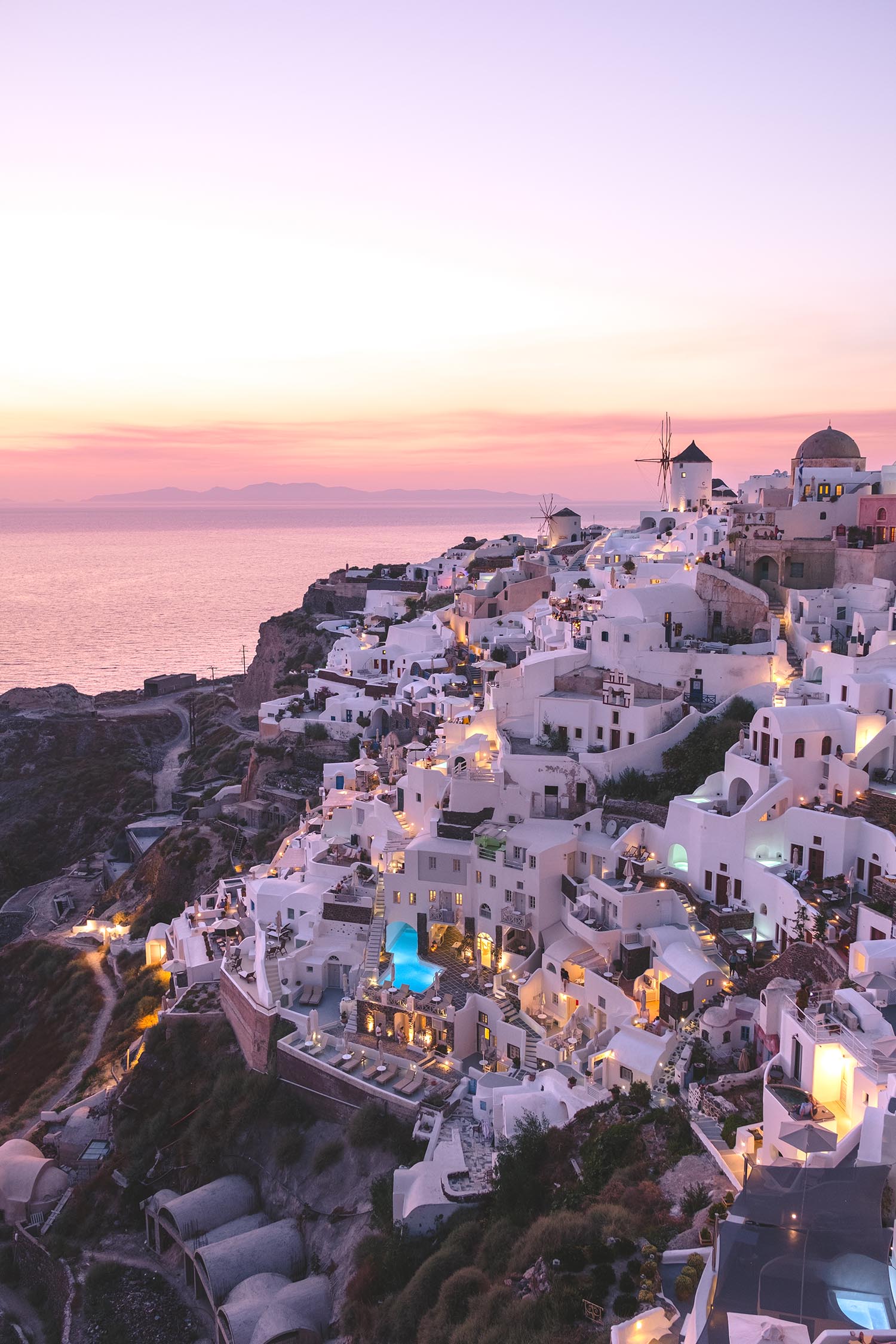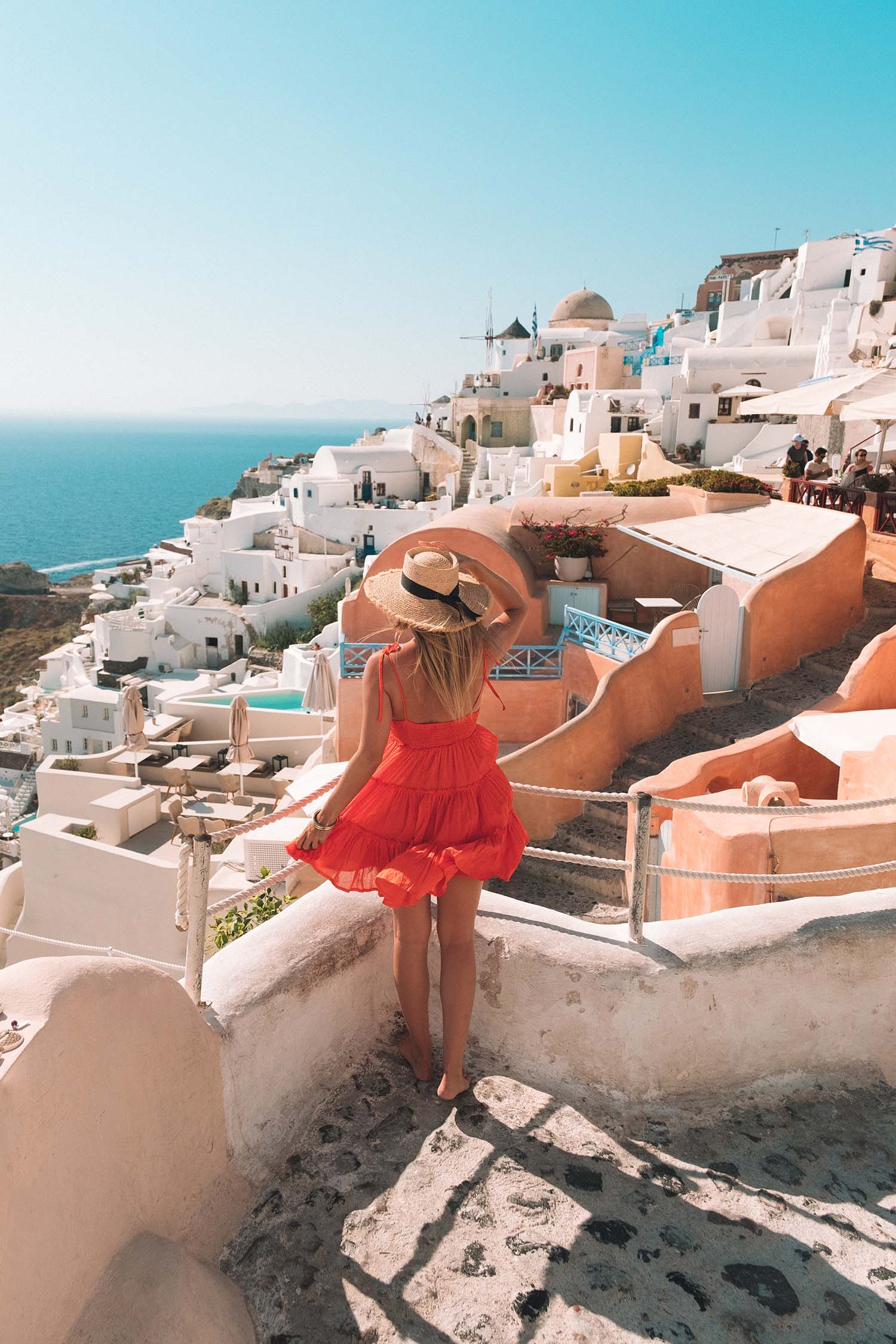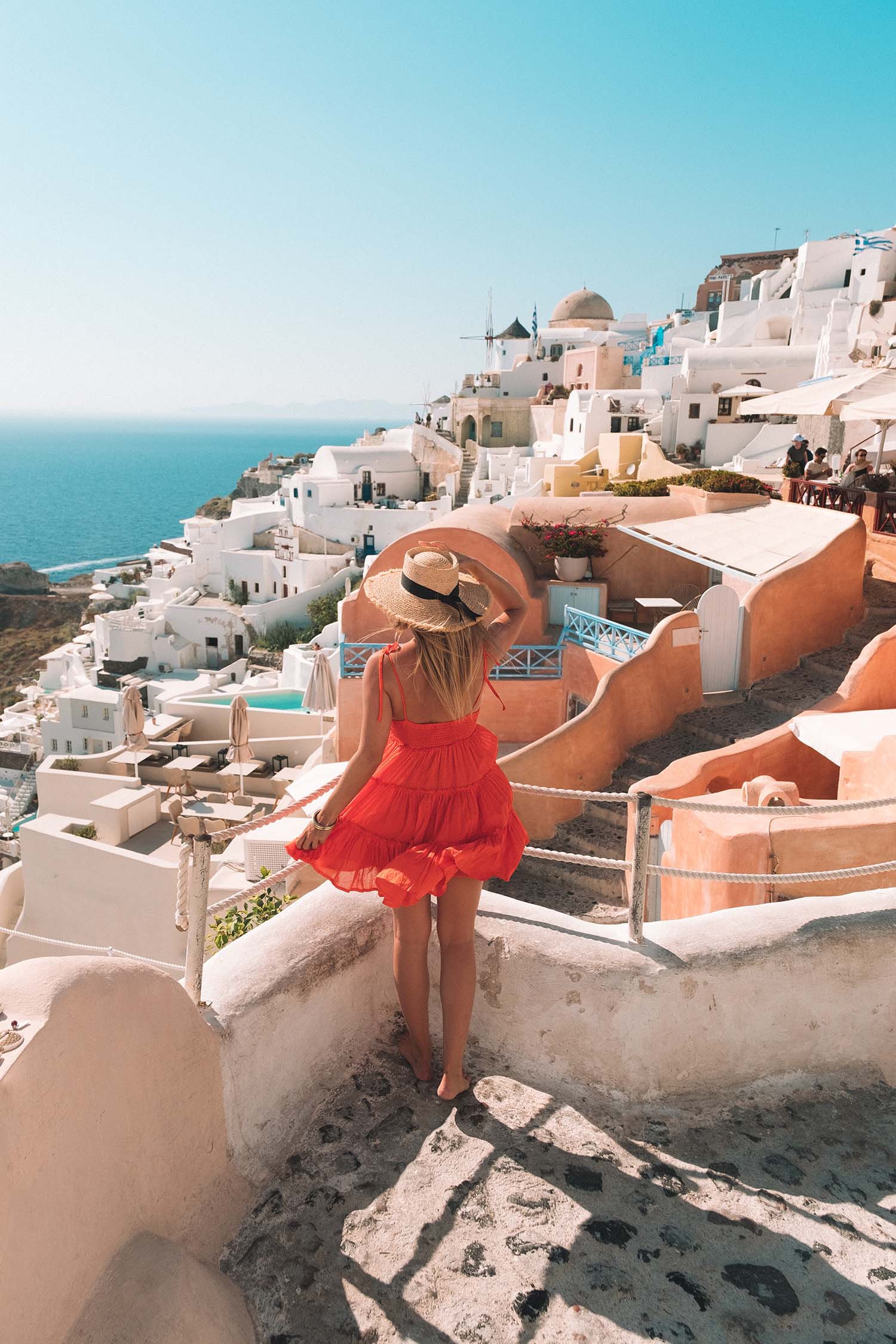 From the white cave houses perched over crystal clear water to beautiful sunsets to delicious Greek food, there's a reason Santorini has become one of the most popular travel destinations in Europe.
Despite the fact that many people call the island Santorini, the true name is "Thira." Santorini is the name of the region of islands, created by a volcano thousands of years ago. It's the largest island of the circular archipelago hence the reason most people choose to call it Santorini!
While islands like Mykonos are known for their parties, Santorini is much more laid back.
In fact, it's the perfect island for couples and honeymooners looking for a romantic getaway. Watch the sunset with your significant other, walk around Fira, shop till you drop in Oía, or just catch some sun on Perissa Beach for an unforgettable time.
My recent trip to Greece, complete with a stay at the Andronis Boutique Hotel and Andronis Arcadia, was an absolute dream and after having not visited in over 5+ years. I love Mykonos and all its wild ways but Santorini is where it's at for a romantic getaway.
Truth be told, most of those iconic photos you see of Greece are actually of the town of Oiá in Santorini!
If you are looking for the best time to travel to Greece, I highly recommend visiting during the offseason which is during the fall (late September to November) or late spring (May), right before summer begins. This will help you avoid the 4.5 million tourists that flock to the small island while still allowing you to soak up the incredible weather.
You can truly see almost everything on the island in 2-3 days (it's a pretty small place!) so I highly recommend it as a stop along the way as you island-hop your way through Greece.
Have you ever been to Greece? If so, did you make it to Santorini? I'd love to hear about your experience in the comments below!