With the New Year just started, I've been busy reminiscing on 2015 and wanderlusting for the new year. I decided to put together a list of some of my all-time favorite destinations and some of my personal travel bucket list items for some New Year's inspiration.
Whether you're looking for a unique cultural experience, a serious adventure or the ultimate girlfriend getaway…
Here are 16 unforgettable trips to take in 2016!

Discover the Colors of Puerto Rico
Explore the wild and fun islands of Puerto Rico, the "Island of Enchantment." Stroll on the blue cobblestones of Old San Juan, swim in bioluminescent bays or hike in the nation's only rainforest.
Great food and cocktails are never far in Puerto Rico- home to fresh, tropical fruits, delicate seafood, and the Bacardi Factory!

Take a Cruise
Cruises are a great way to see multiple destinations and not worry about transportation and accommodation between them. A big plus is the awesome food and activities that many cruise lines offer when you're on board.
I took my first cruise in 2015 and spent the holidays with Crystal Cruises, one of the most luxurious cruise lines in the world. I celebrated Christmas in the Caribbean and rang in the New Year in Rio!

Relax on the Beaches in Tulum
Take your girlfriends on an fun-packed getaway to Tulum, Cancun's laid-back sister. Built around 13th-century Mayan ruins, the community has since developed into a relaxed seaside resort, with casual shopping areas, low-key restaurants and bungalow-style hotels.

Plan a Getaway with Your Bestie
No one seems to know fun better than your best friend—so why not hit the road with your gal pal? Some of the best trips I've taken were with my girlfriends— suntanning, shopping, slurping down sunset cocktails together.
Traveling with your bestie can be one of the most rewarding and positive experiences!

Swim with Manatees in Florida
Ever swam with manatees before? At the wildlife refuge of Crystal River, Florida, you can hop in a wetsuit and observe these gentle giants in their natural habitat.
Manatees are playful and curious—and love to say hello to swimmers and snorkelers!
Book a tour with a Master Captain—the groups usually run quite small, no more than six people, leaving you plenty of time and space to have your chance with these lovable sea cows.

Test Your Magic at The Wizarding World of Harry Potter
Treat your inner bookworm by visiting Universal Orlando's tribute to the world of Harry Potter. Ride the Hogwarts Express into Diagon Alley, wander through the streets of Hogsmeade and slurp down Butter Beer at the Leaky Cauldron.
Don't stop there! Pick up your very own magic wand at Ollivander's. Delve into the inner sanctum on fun rides like Escape from Gringotts and the Forbidden Journey through Hogwarts Castle—just make sure you line up early, waiting times at this popular park can be over 2 hours!

Fly Over the Cliffs of Torrey Pines, San Diego
Ever dream of soaring like a bird? Take a thrill of a lifetime and paraglide at Torrey Pines Gliderport in San Diego. The port, with its perfect combo of sunny and windy weather, has been in use since 1930 to hang glide, paraglide and sail planes.
Book a Tandem Instructor and jump off the 300-foot cliffs.There's nothing like the gorgeous bird's eye view of La Jolla, Torrey Pines and the Pacific Ocean to take your breath away.

Taste the Flavors of Aruba
It's no wonder why Aruba's nickname is "One Happy Island." With stunning beaches, year-round sunshine and delicious food, it's hard not to glow with happiness!
Aruba has a wide variety of local Caribbean and Dutch influence dishes designed to whet your appetite.
Indulge your tooth at Linda's Dutch Pancakes and Pizzas—don't miss her savory bacon and gouda pancakes. There's no better place to try seafood in a laid-back vibe than Zeerover, with its casual catch of the day vibe in sleepy Savaneta.
Splurge a bit and treat yourself at the Atardi Restaurant at the Marriott Aruba, a romantic restaurant on the beach where you can curl your toes in sand as you bite into lobster tail and roasted sea bass.

SHOP my favorite travel essentials!


Hike the Deadliest Trail in China
Test your balance at Mt. Huashan—daring visitors climb almost 7,000 feet up to a little tea house on the mountain's crest. With steep ascents and cliff-like staircases, it's no wonder to see why it's been dubbed the deadliest trail in China.
In some places, there's little more than wooden planks and your harness chain to keep you from plummeting below! Avoid the crowds and do the night hike, a popular option for those wanting to catch the sun rise from East Peak.


Explore Panama from Coast to Coast
Panama is a country dear to my heart, and I recommend it to anyone who wants a jam-packed adventure!
Paddle board on the Chagres River, take an aerial tram ride from the Gamboa Rainforest Resort, jaw-dropping San Blas archipelago, explore the historic district of Casco Viejo in Panama City, enjoy extreme water sports at the Nitro Resort and—of course—check out the Panama Canal in action!

Backpack Yosemite
Grab your wattle bottles and day bags and explore Yosemite, America's third-oldest national park. With 4 million visitors annually, the park never seems to get old.
Hike up lush, tree-laden trails, past massive granite cliffs, rocky domes, waterfalls and sequoia groves. Wildlife is alive and well here: if you're lucky, you may see mule deer, bighorn sheep, gray foxes, owls and coyotes.

Paddle Board on Lake Tahoe
Some of the best paddle board I've enjoyed is at Lake Tahoe, which is a fun weekend getaway. Check out Sand Harbor for its calm, crystal-clear and shallow waters—perfect for beginners and experts alike.
Fair warning—the waters tend to get quite cold, but boards are available for rent on the beach!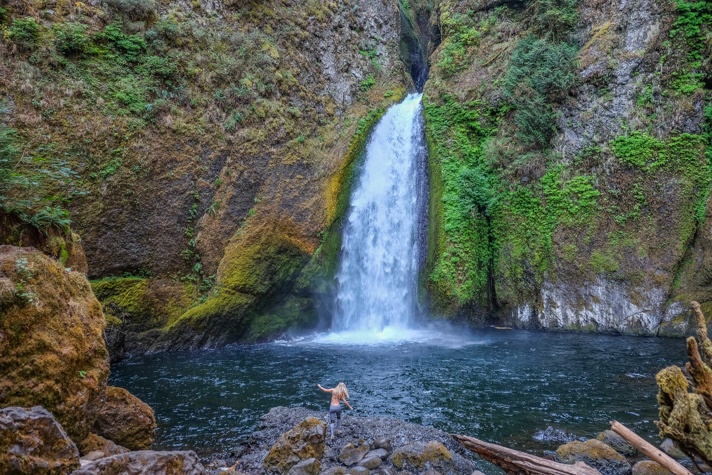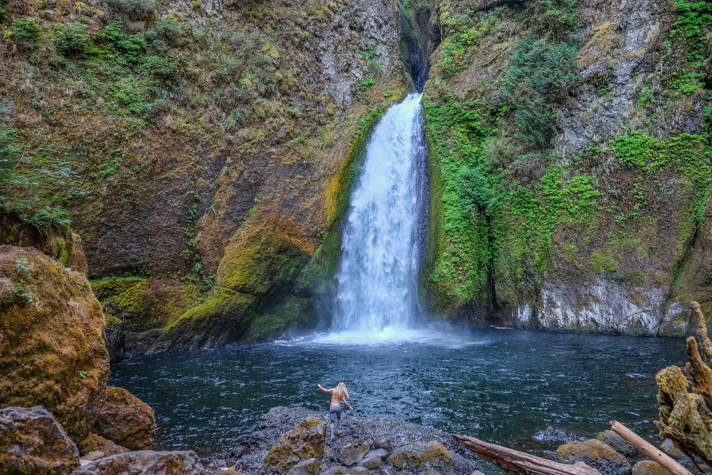 Swim in a Portland Waterfall
The Columbia River Gorge, just forty minutes from Portland, is home to dozens of hiking trails, waterfalls and swimming holes. One of the best spots is the Oneonta Gorge, where you can swim under the waterfall! It's a bit of a challenge to get there—but the pay off is worth it.
Hike past the majestic Horsetail and Ponytail falls, then climb over a large log jam that spans the gorge. After you wade in the cold mountain water for a bit, you'll eventually emerge out into the beautiful Oneonta falls. Change into your swimwear and enjoy the refreshing water!

Trip Out to Joshua Tree
Joshua Tree National Park is a rock-lovers paradise—full of gargantuan boulders, natural springs, palm oases, and the eponymous Joshua trees, which are actually giant yuccas.
The stark, desert landscape is a haven for rock climbers and mountain bikers. The best time to go is springtime, when the trees and cacti erupt in cream-colored and crimson blossoms.


Mardi Gras in New Orleans
Few experiences are comparable to Mardi Gras in New Orleans. The entire city blossoms in a chaotic frenzy of outdoor concerts, artists, live music, costumes, balls and masks.
In 2016, the holiday falls on February 9, though festivities are widespread before and after. Fly in the weekend before to catch the popular parades: Endymion, Bacchus, Zele and Rex.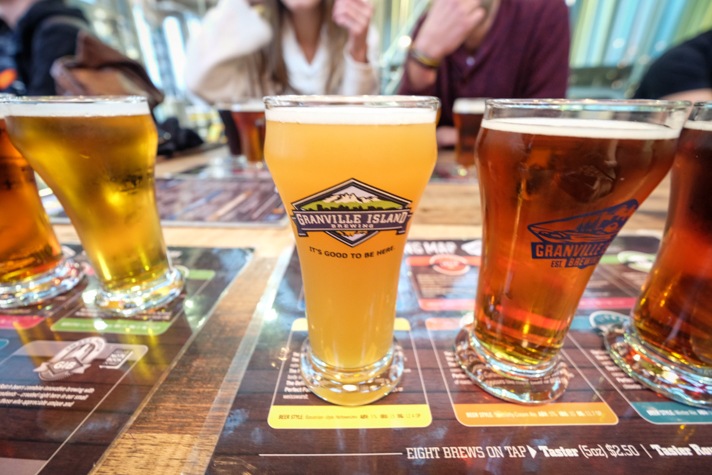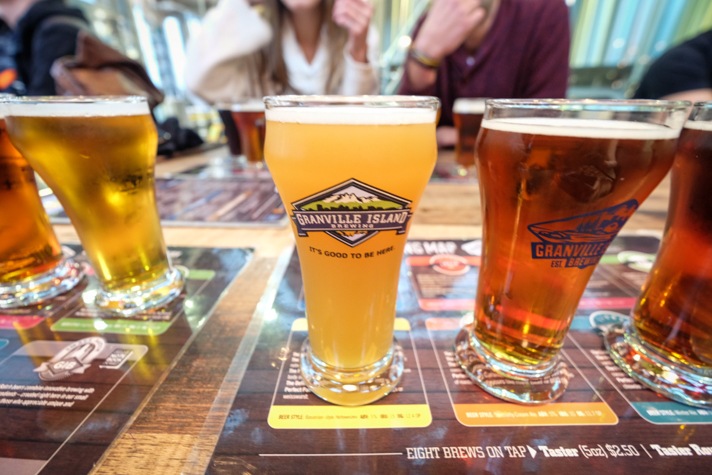 Brewery Tour in Vancouver
Vancouver's microbreweries are a source of local pride—and to hit the major highlights, book a Brewery Tour. The best neighborhood is East Vancouver, where you'll find most of the top breweries clumped together.
Stop by Granville Island Brewing, which opened in 1984 as Canada's first microbrewery. Sample the popular brews at 33 Acres, who craft a range of delicious floral IPAs, schwarzbiers, and lemony Belgians.

Read More

SHOP my favorite travel and style items!