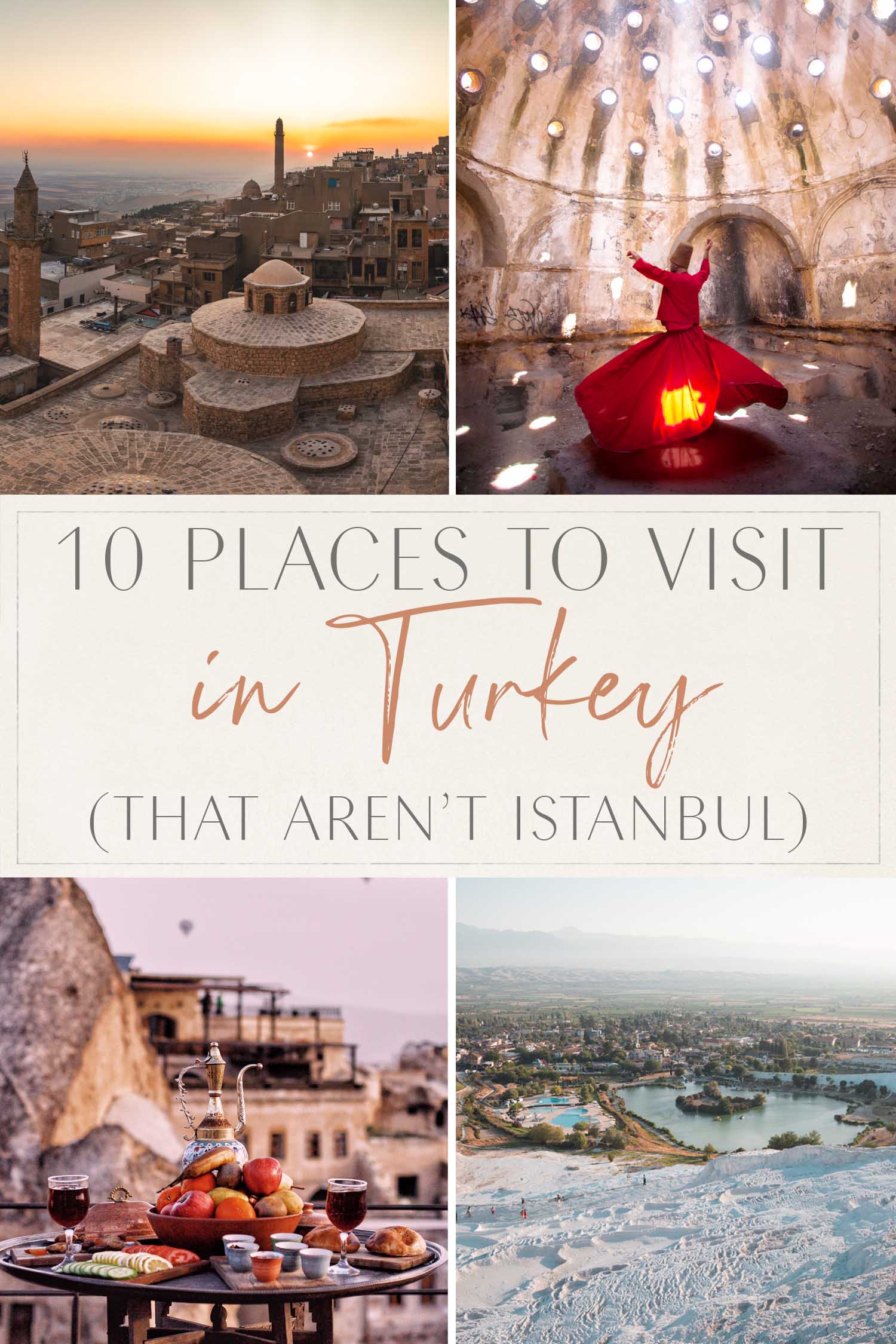 The ultimate cultural melting pot, Turkey established itself as the core hub of the Silk Road. It was, and still is, the place where Eastern and Western culture meet.
The gateway to Europe from the Middle East, Turkey has layered history and jaw-dropping natural beauty. And, oh that food!
At the top of my bucket-list destinations and one of the most visited countries on the planet, Turkey is one place you absolutely must-see.
From white sand beaches to eclectic bazaars, here is your guide to 10 places to visit in Turkey (that aren't Istanbul).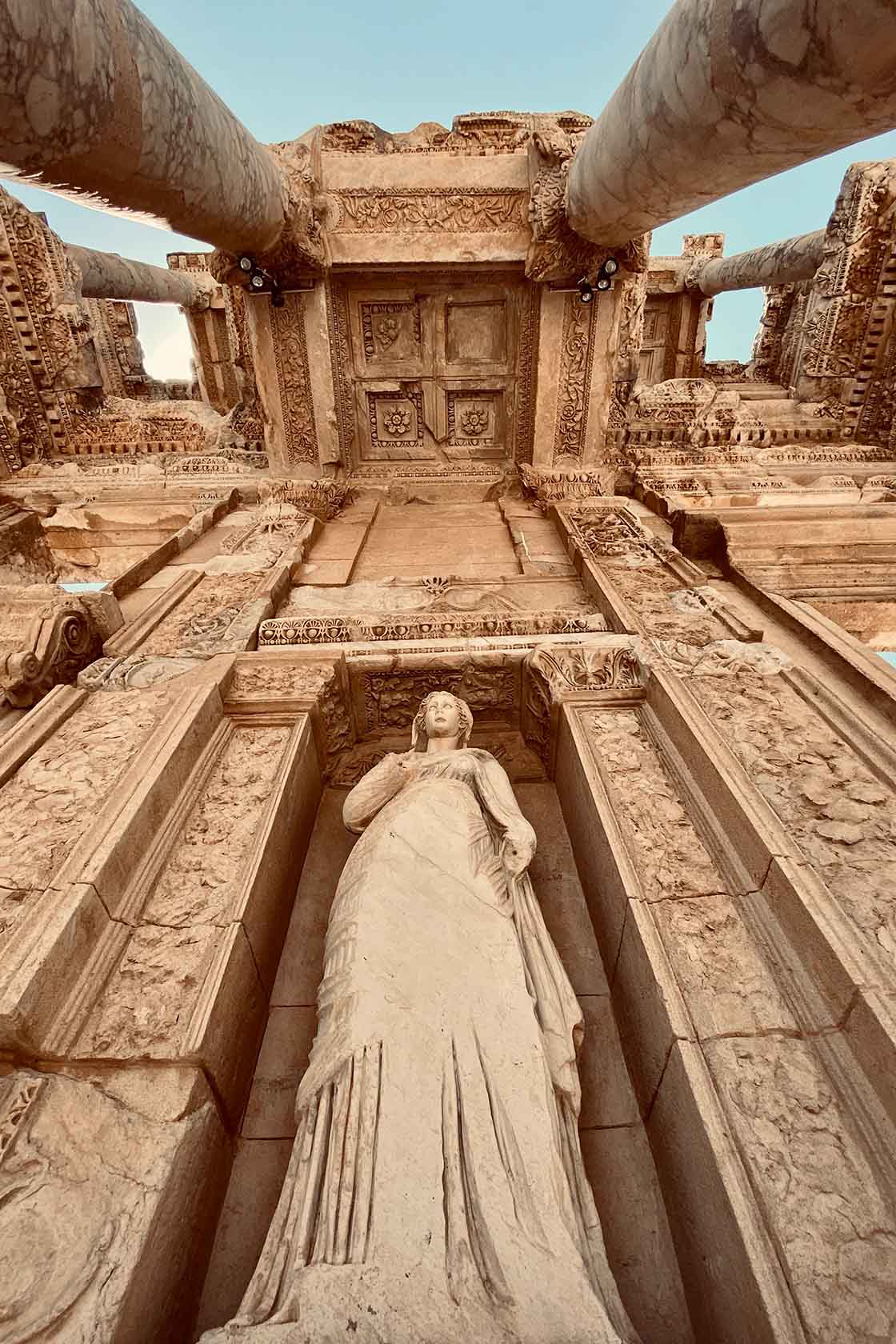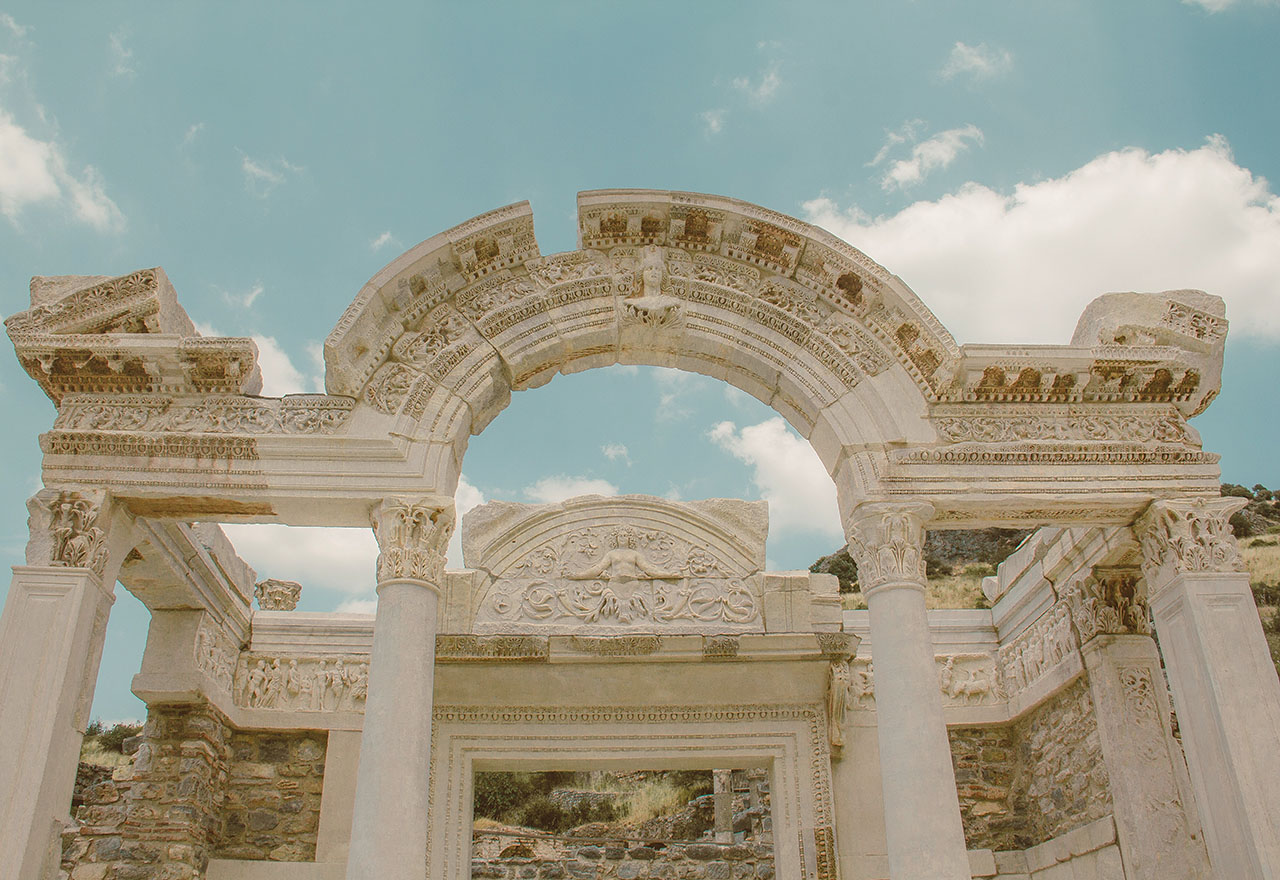 Ephesus
The old stomping grounds of everyone from Alexander the Great to ​​Cleopatra, the ancient city of Ephesus was a key Roman city. It was the capital of Asia Minor, and second only to Rome in terms of population and cultural significance.
As one of the best-preserved ancient Roman cities along the Mediterranean, this cultural mecca is one of the Seven Wonders of the Ancient World. It's also an easy day trip from Izmir, Kusadasi, or Selçuk.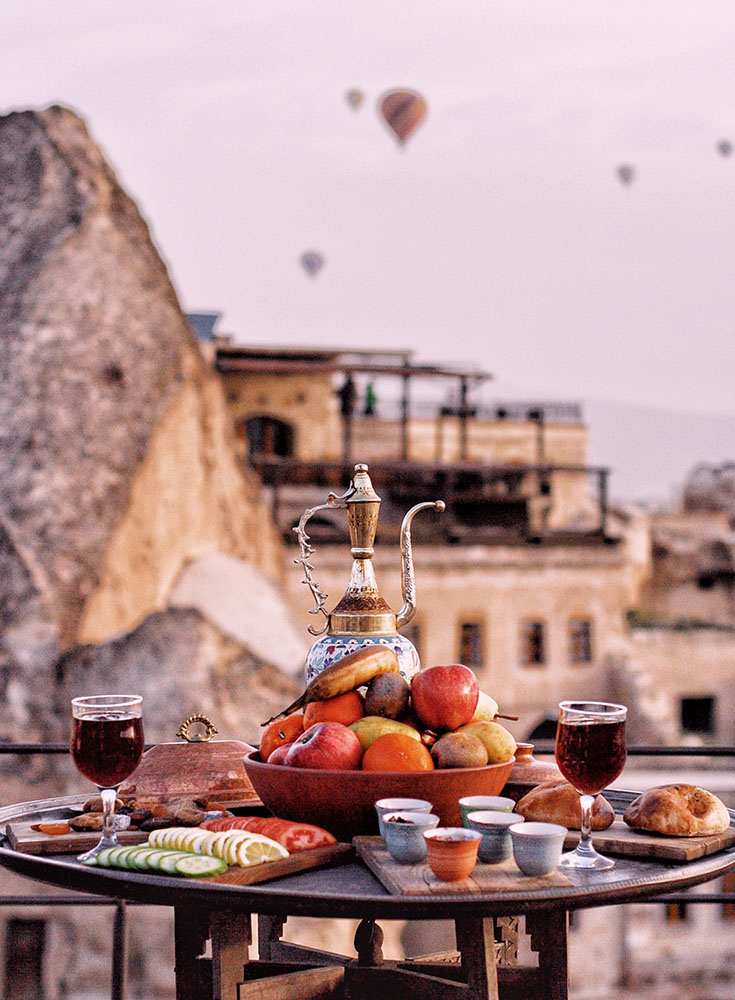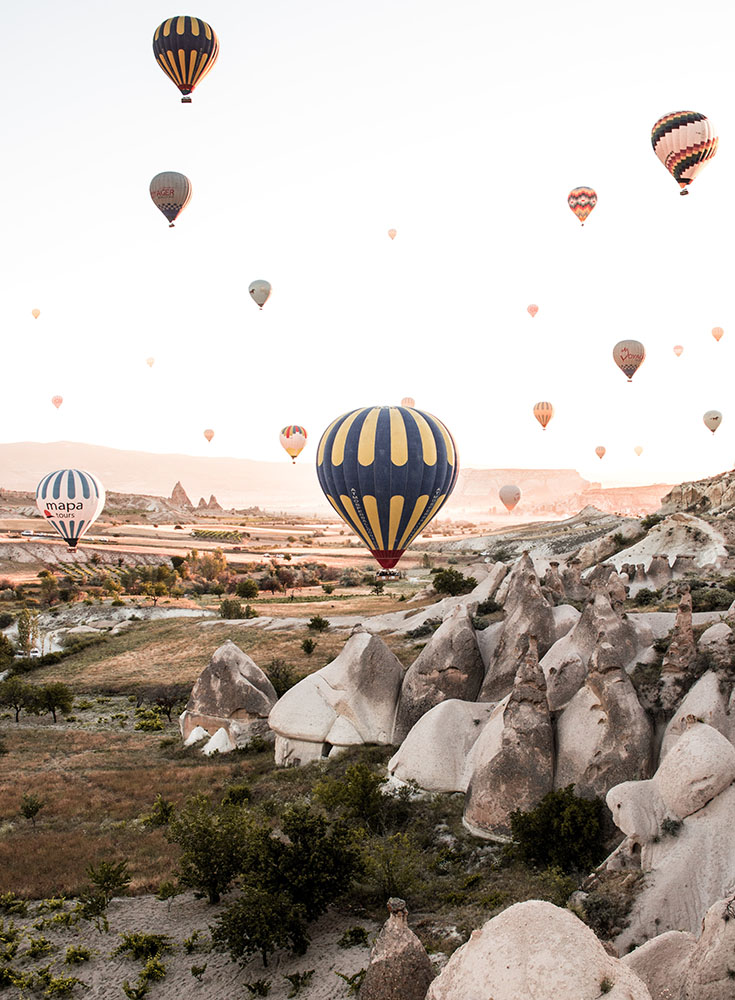 Cappadocia
In the heart of Anatolia, this whimsical destination is famous for its "fairy chimneys" and the rainbow of hot air balloons that flow overhead.
Find a spot for yourself on one of the gorgeous terraces overlooking the desert landscape. And start early! Get up before dawn and watch the sunrise then start spotting hot air balloons.
Bring your camera to Rose Valley for an unforgettable view, explore the fascinating cave dwellings, then watch the sunset over Göreme.
Planning Tip: Planning to spend a lot of time outside? Need good weather to take off? Be sure to check out my guide to The Best Time to Travel to Turkey.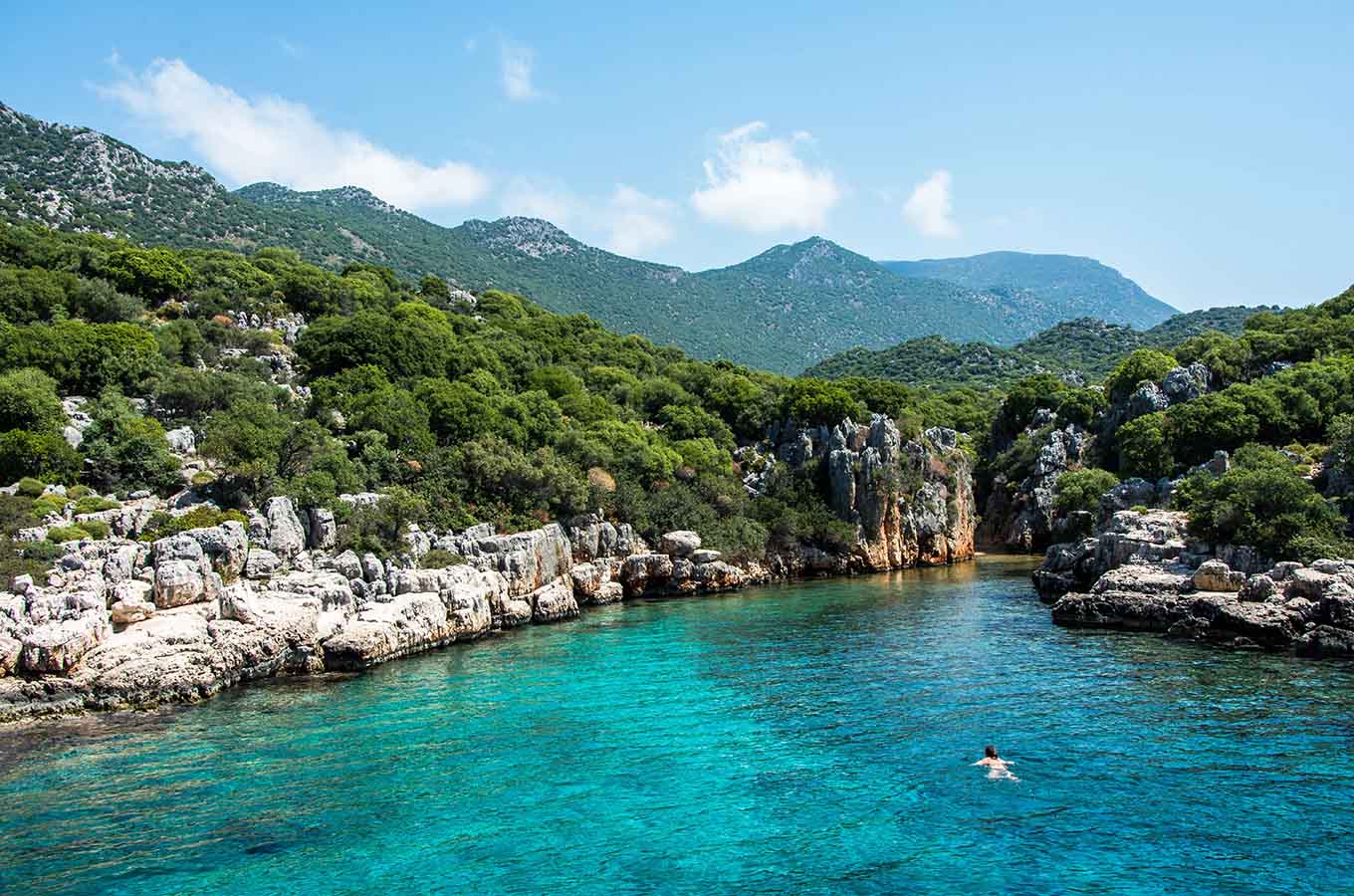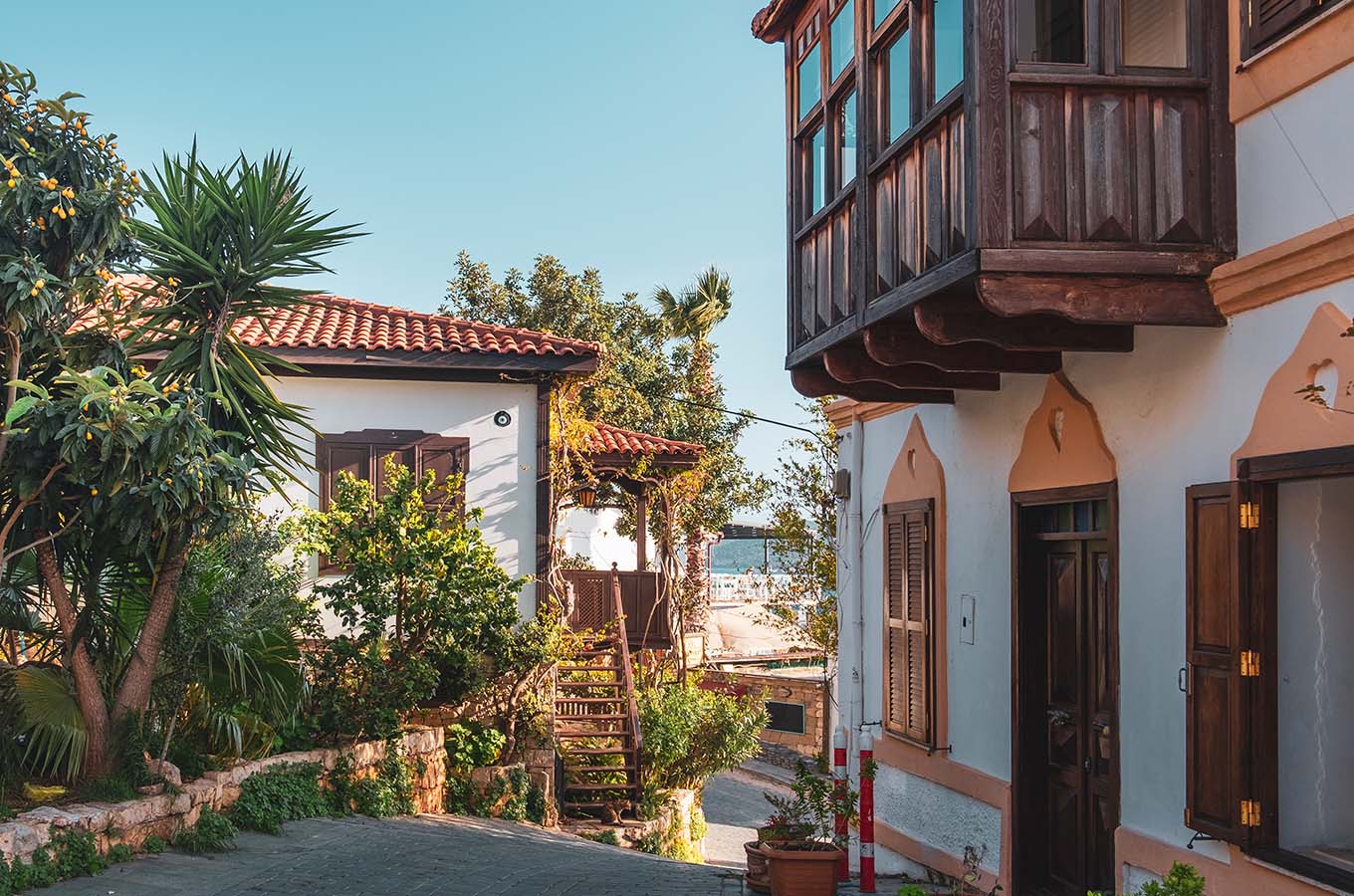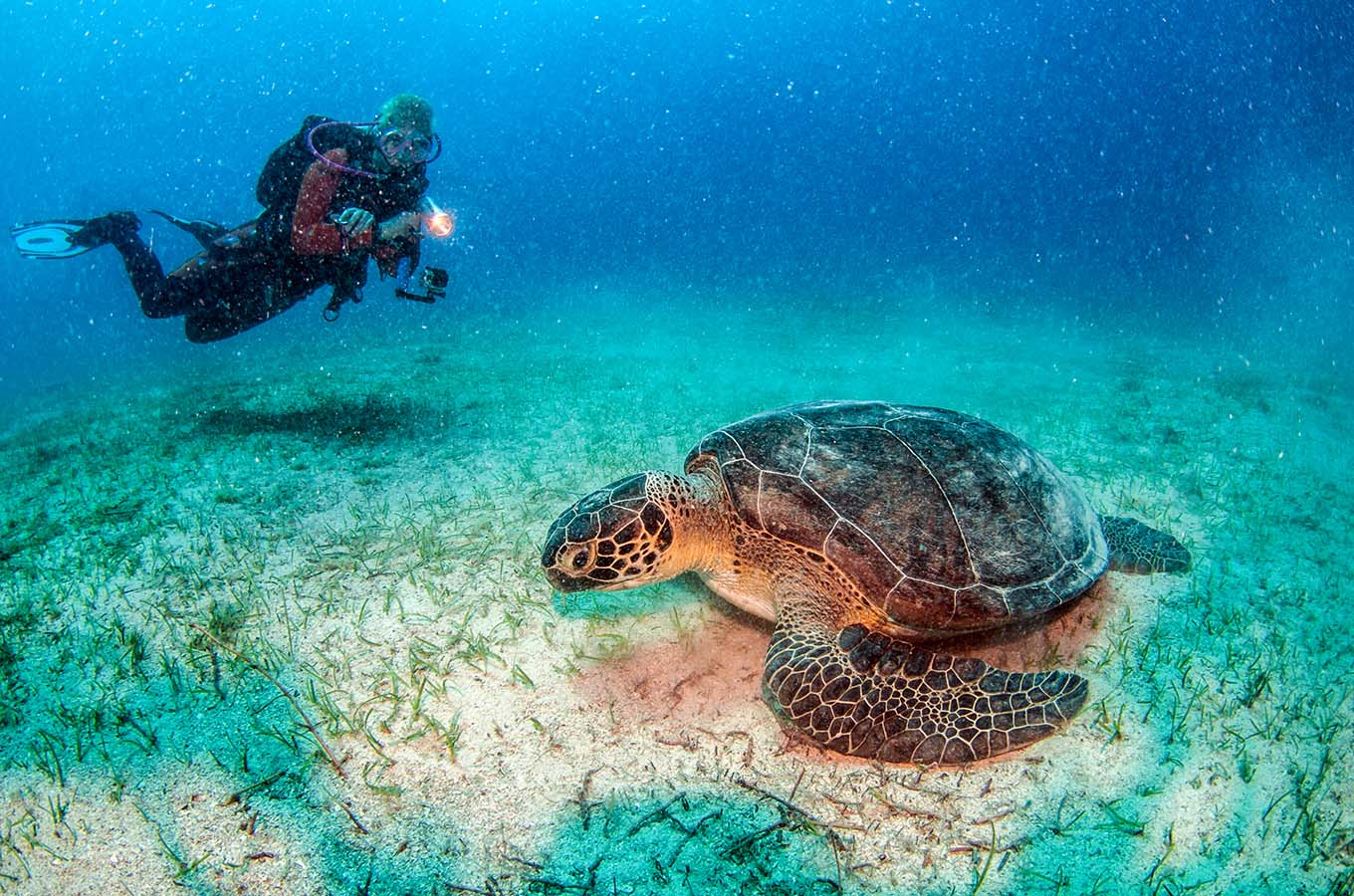 Kas
It's also a gorgeous little bougainvillea-covered town known for its ancient ruins and top-notch restaurants dotting the coastline.
Planning tip: Turkish food is so much more than just kebabs! In fact, some of the very best local dishes have never really made it out of Turkey.
From su böreği to kunefe, this place is an indisputable foodie fave. Hit the ground eating by checking out my top 10 Local Foods to Try in Turkey.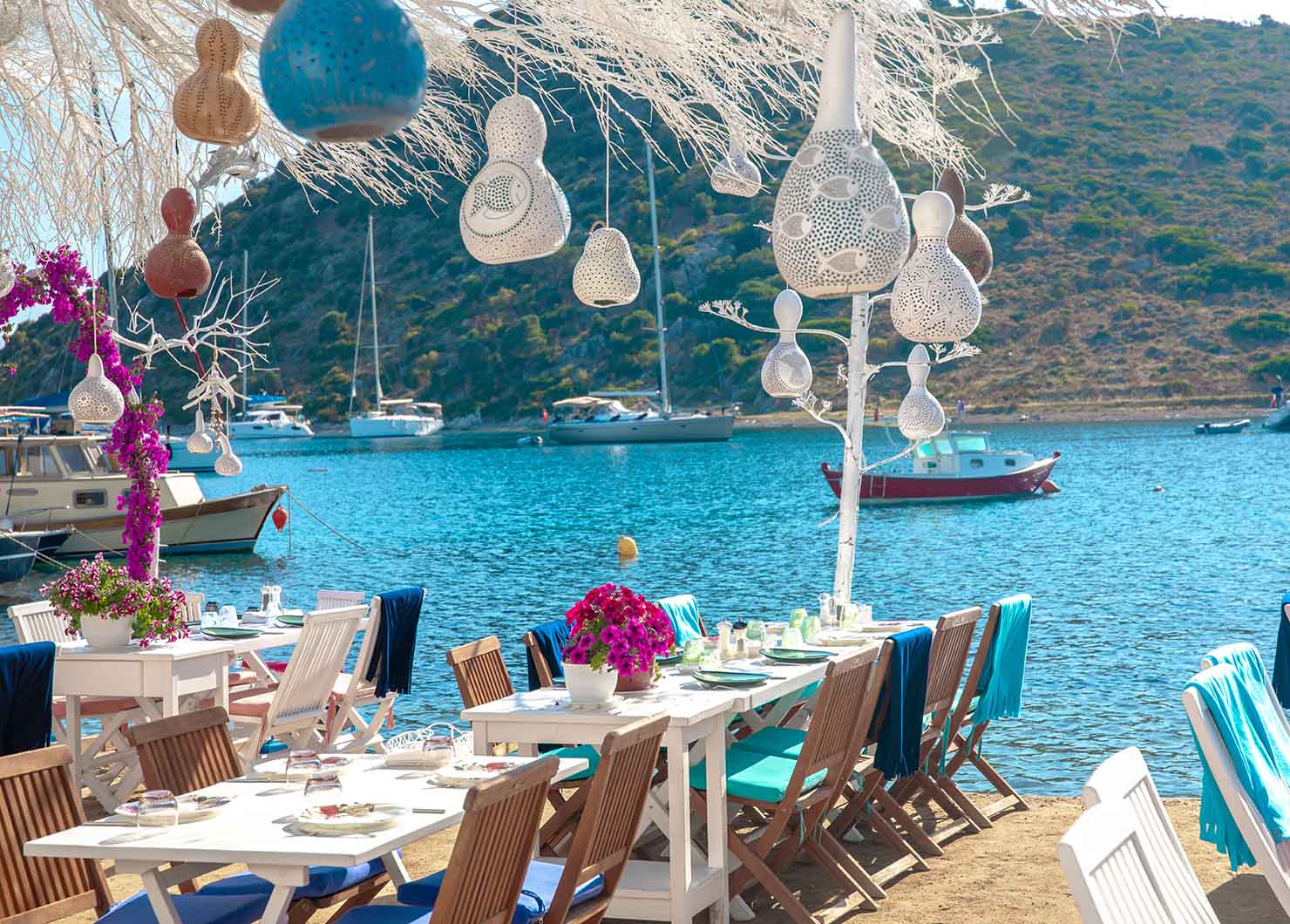 Gumusluk, Bodrum
Bodrum is a summer resort hotspot that is well worth visiting. While some of the areas can get packed, Gümüşlük is reserved just for locals and in-the-know tours.
This seaside town is perhaps most famous for the Gümüşlük International Jazz Festival but it's a great place to visit any time of year.
Check into a little no-frills place and experience the authentic Turkish seaside.

Pamukkale
Meaning "cotton castle" in Turkish, this UNESCO World Heritage site has an otherworldly beauty.
The thermal waters of the white terraces have been a spa destination all the way back to Roman times. Scale to the top of the nearly 200 m / 655 feet tall cliff to take in the wonder of this unique spot.
While you're here, you can also explore the ancient Greek city of Hierapolis.
This important trading port was known as a center of art and philosophy. It's also included in the ticket for Pamukkale and it's an easy add-on to your visit.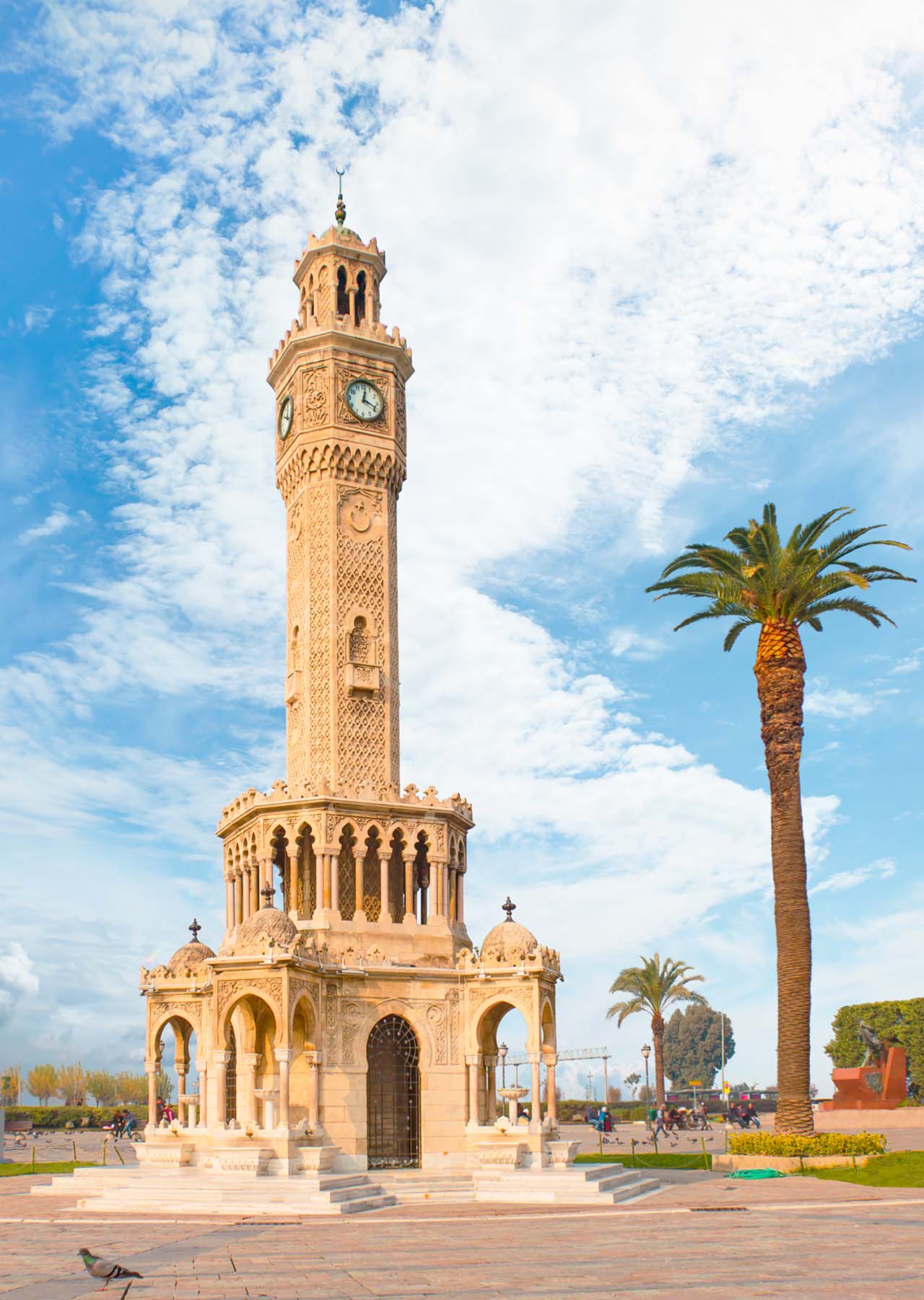 Izmir
CN Traveler labeled this spot as "Turkey's most overlooked city" and it's easy to see why. While tourists flock to Istanbul and other coastal hotspots, this treasure is left for the locals.
Turkey's third-largest city, this coastal city has always looked toward Europe. A meeting point of cultures, Izmir offers a unique blend of European and Middle Eastern influences.
Soak in the view from Asanor, take in the wonders of the Roman Empire, then do some people watching at one of the countless sidewalk cafes.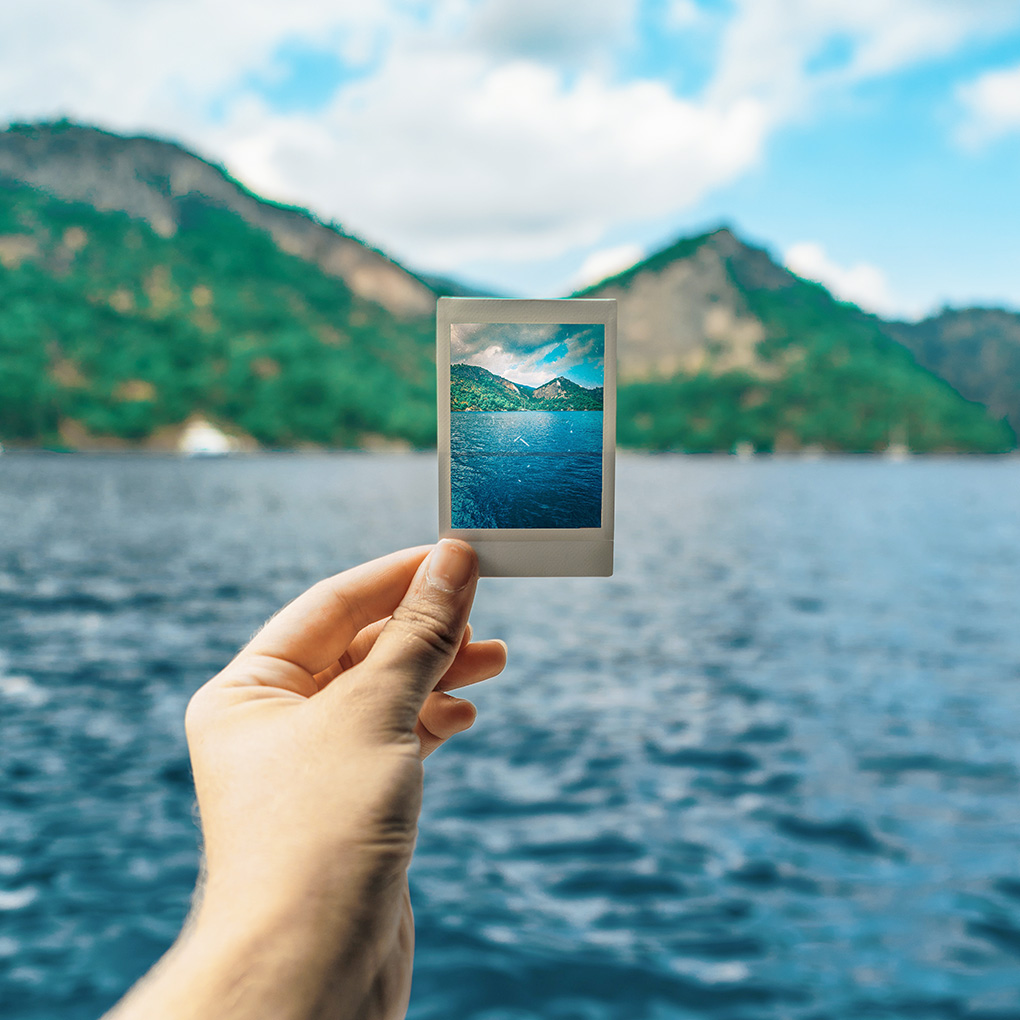 Fethiye
An extension of the ancient city of Telmessos, today Fethiye is a buzzing resort town and a popular dock for yachts.
Explore the Lycian rock tombs then lounge at the stunning shoreline. This beach town is a dream blend of cultural wonder and beach bum delights.
The Ölüdeniz, aka the Blue Lagoon, is widely considered one of the most beautiful beaches on the planet so bring your swimsuit.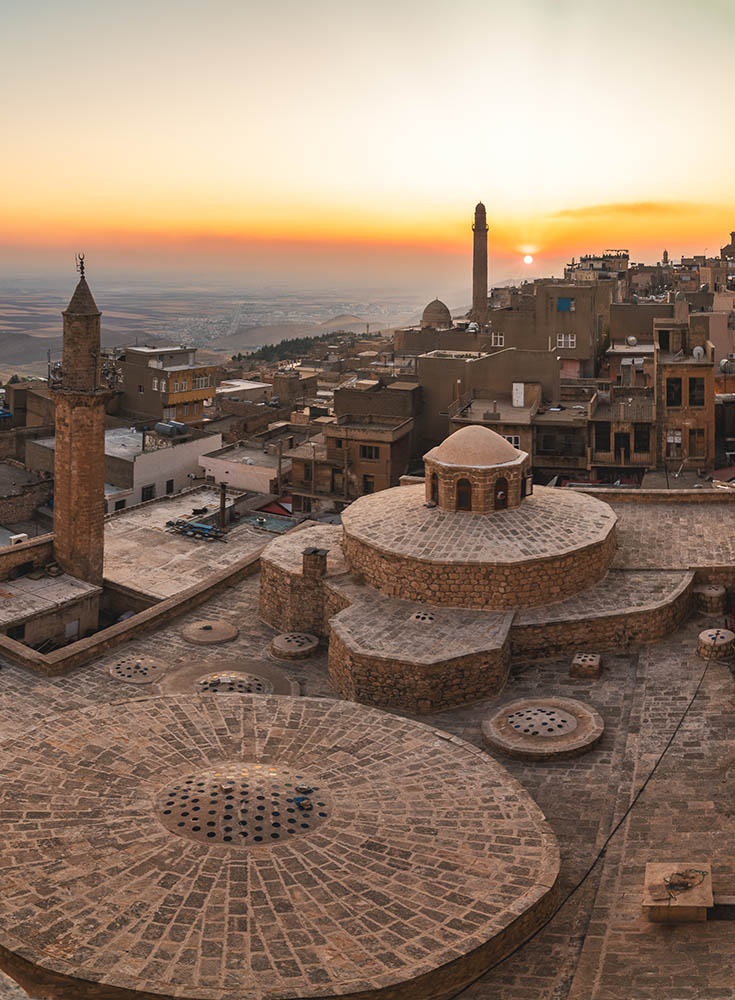 Mardin
Among the oldest cities of Northern Mesopotamia, this is one of Southeast Anatolia's must-sees.
Located near the Syrian border, Mardin has a dynamic blend of Roman, Byzantine, Ottoman, Seljuk, and Mongol influences. The history and architecture are truly unlike anywhere else.
Be sure to fuel your journey with a unique coffee blend like dibek, a coffee made with cardamom, and menengic, an amazing pistachio and milk blend.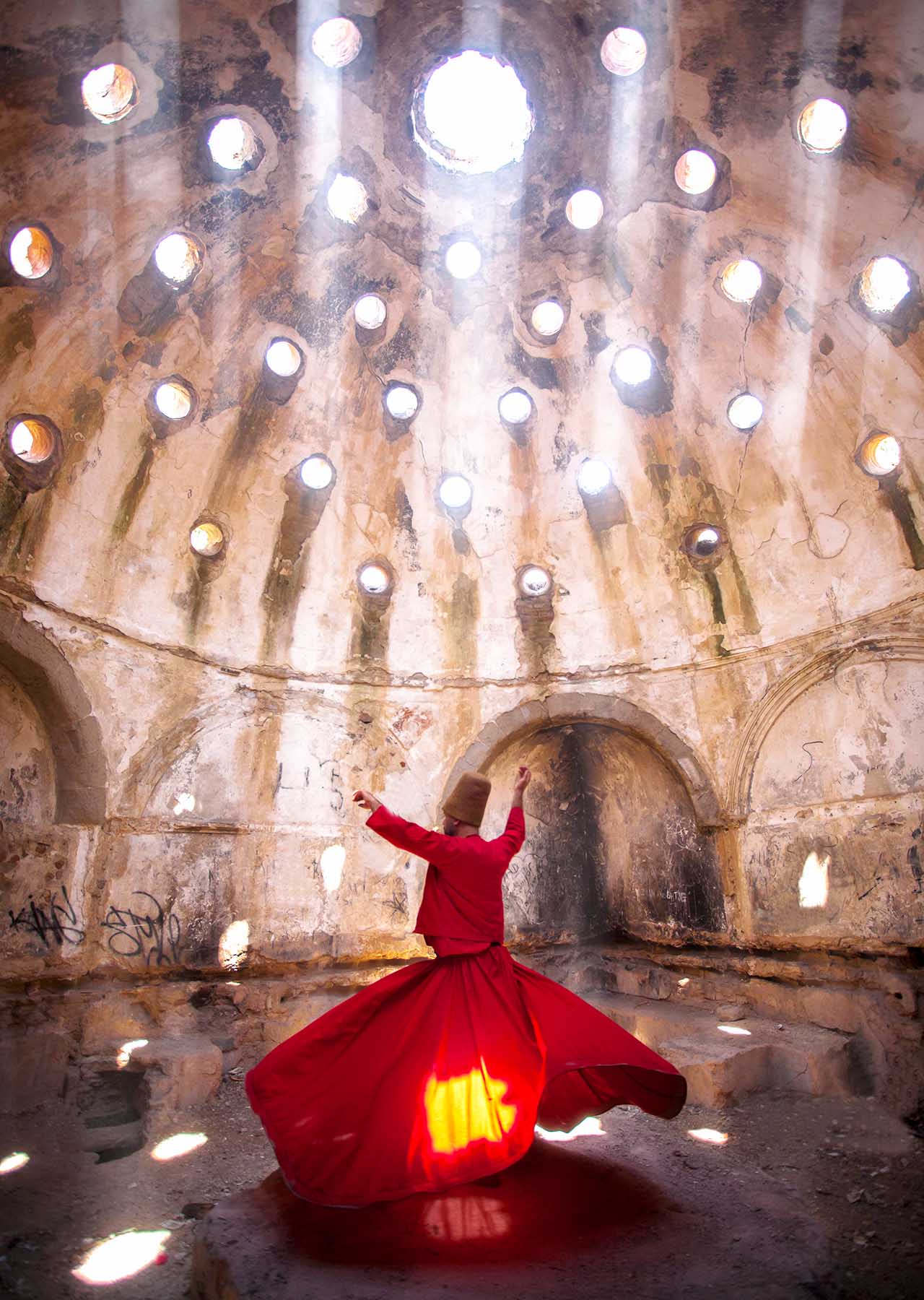 Konya
This Turkish town in the Central Anatolia region is a pilgrimage destination for Sufis.
The most iconic spot here is the local tekke, or Sufi lodge. In the center of tourism here is the tomb of Jalaluddin Rumi, the founder of the Mevlana order.
Dig into the Sufi culture then go to the Mevlana Cultural Center for a whirling dervish ceremony.
Whirling Dervishes. If you've never seen Sufi whirling, this is a fascinating glimpse into their culture.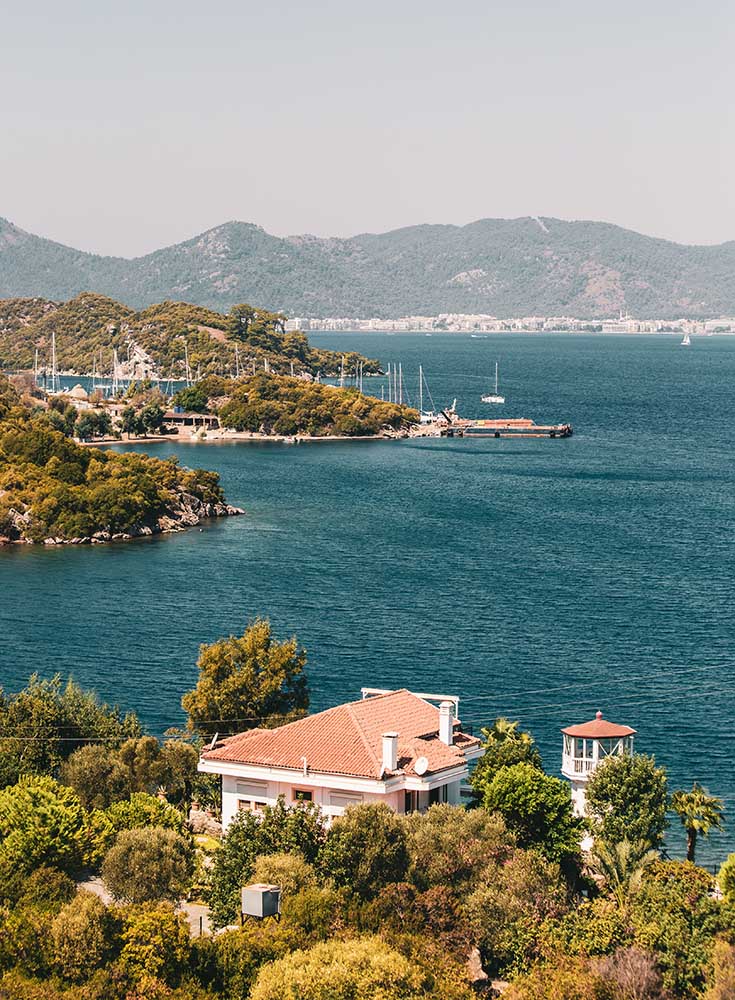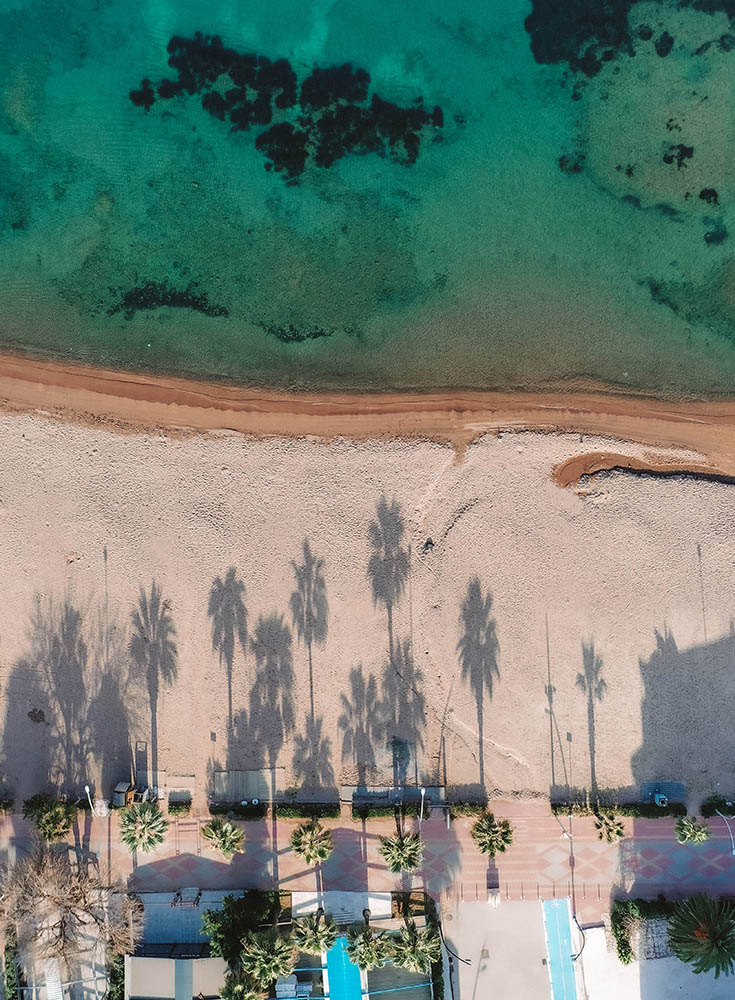 Marmaris
This town on the Mediterranean coast is the crown jewel of the Turkish Riviera.
This stunning region is also known as the Turquoise Coast for its flawless beaches.
Of course, it's a beach lover's dream but it's also much more than that. Whether you are looking for outdoor spots that'll get your heart pumping or non-stop nightlife, this is the place to be.
This is also a prime base for island hopping. In just three hours, you can be over to the Greek island of Rhodes.