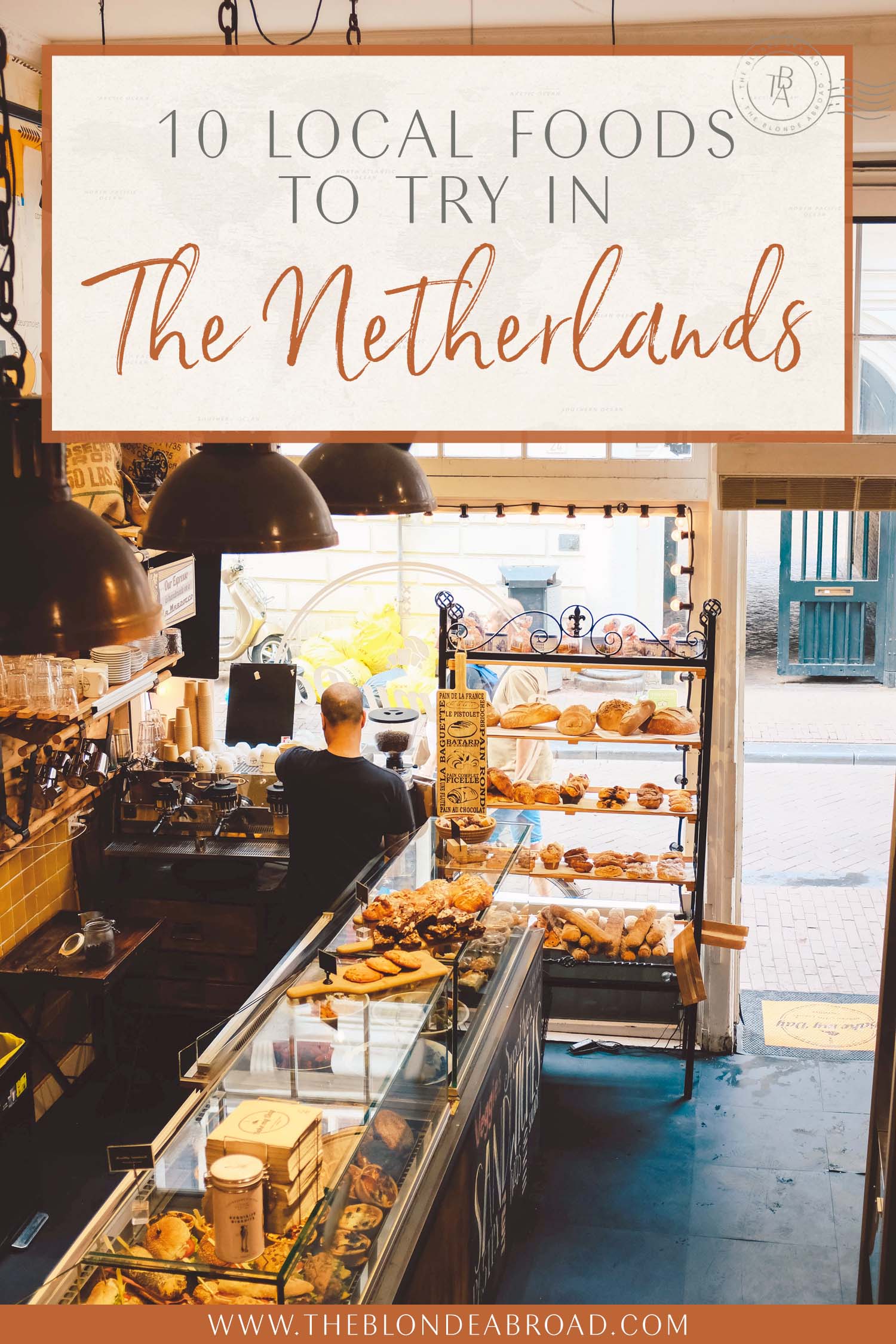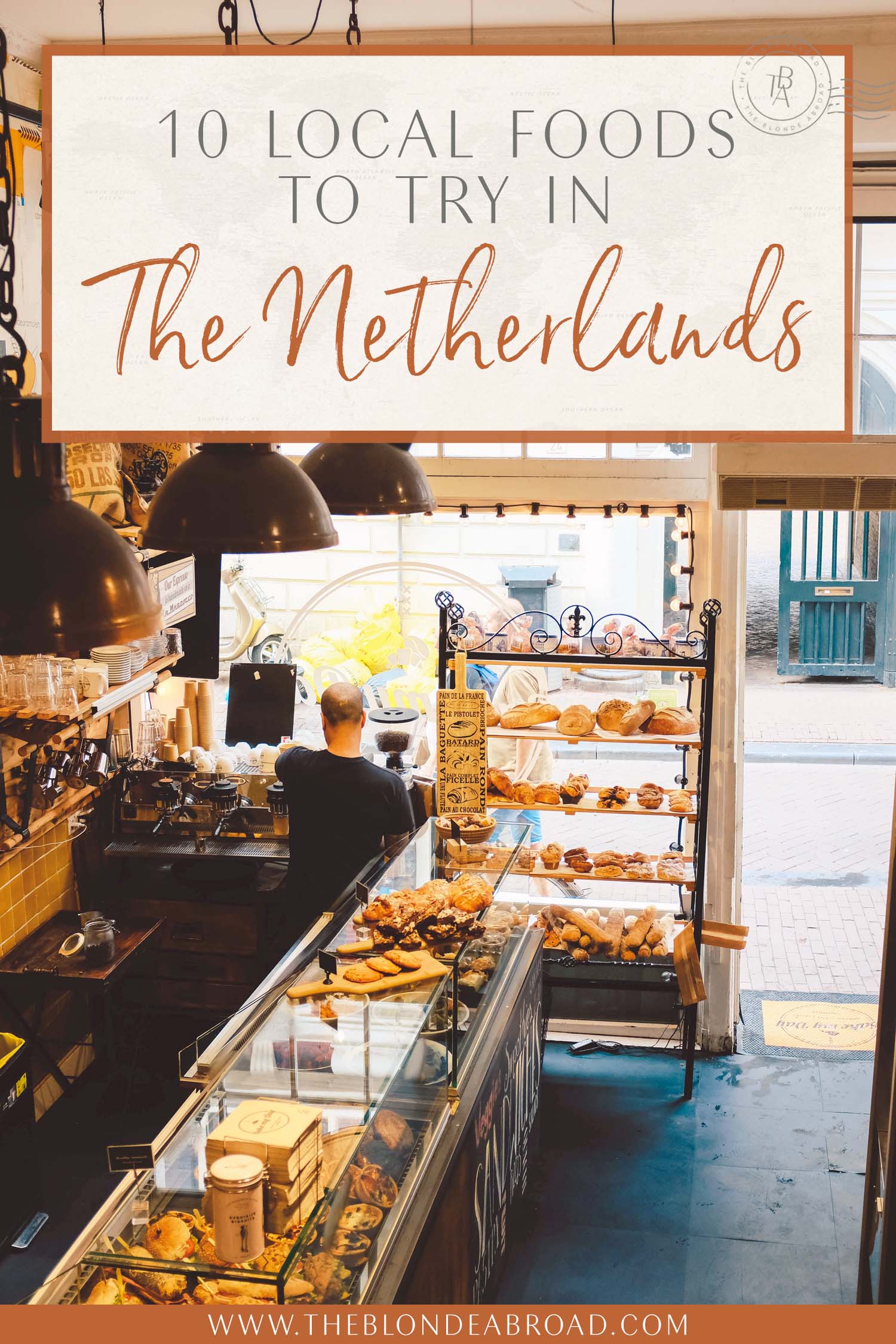 Move over stroopwafel, there is so much more to Dutch food than the (delicious) treat seen in so many Amsterdam travel photos. The unique cuisine of the Netherlands is rustic and highly influenced by the old colonies, especially Indonesia.
Carb lovers will rejoice at the veg-and-cheese-heavy traditional food of the Netherlands. With rich flavors like spiced apples and native cheeses like Gouda and Edam, there is so much to explore…and your tastebuds will thank you!
Fun fact: Did you know that the Netherlands actually designed orange carrots? They used to come in all kinds of colors (and still do, don't worry!) until the Dutch had an idea to honor of the Royal Family…by creating an orange carrot! Yes, it did indeed have significance: it paid tribute to William of Orange. Now ya know!
Ready to experience the best dishes from Amsterdam to Utrecht? Here are the top ten local foods to try in the Netherlands.

Kroket
Since creating a Dutch colony there—
the Dutch have close ties to Indonesia and its many dishes. Legend has it that the Dutch actually asked the Indonesians to bring over the best recipes from every one of the islands and Kroket is one of those dishes!
Kroket is one of the most popular fast food items in Indonesia. A twist on the classic meat and potatoes dish, kroket is ragout and meat stuffed inside of breadcrumbs then deep-fried.
Yum!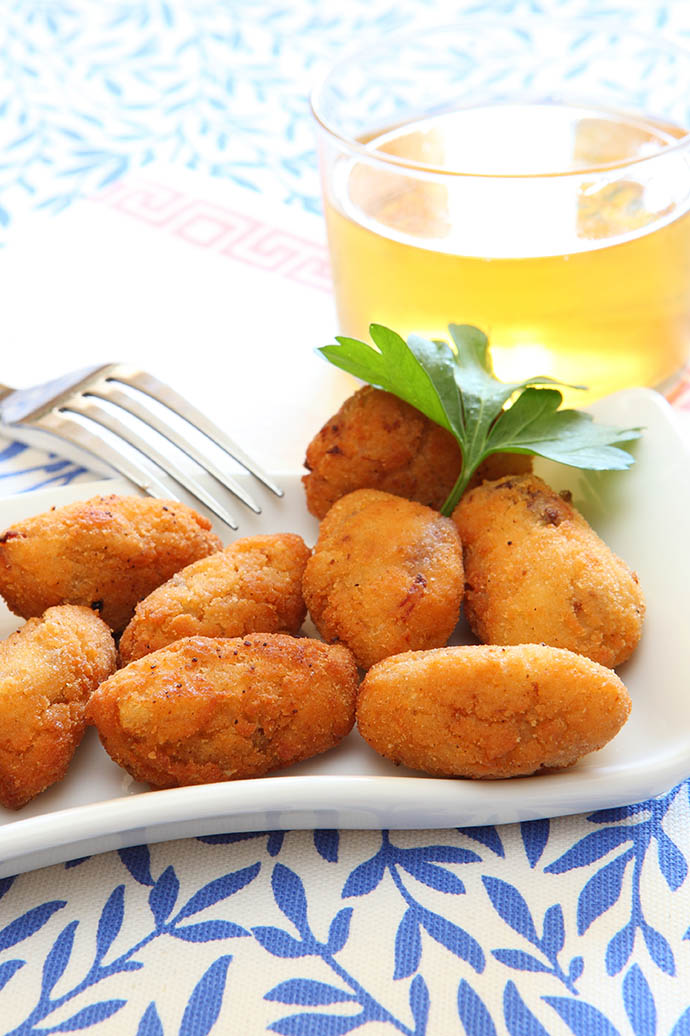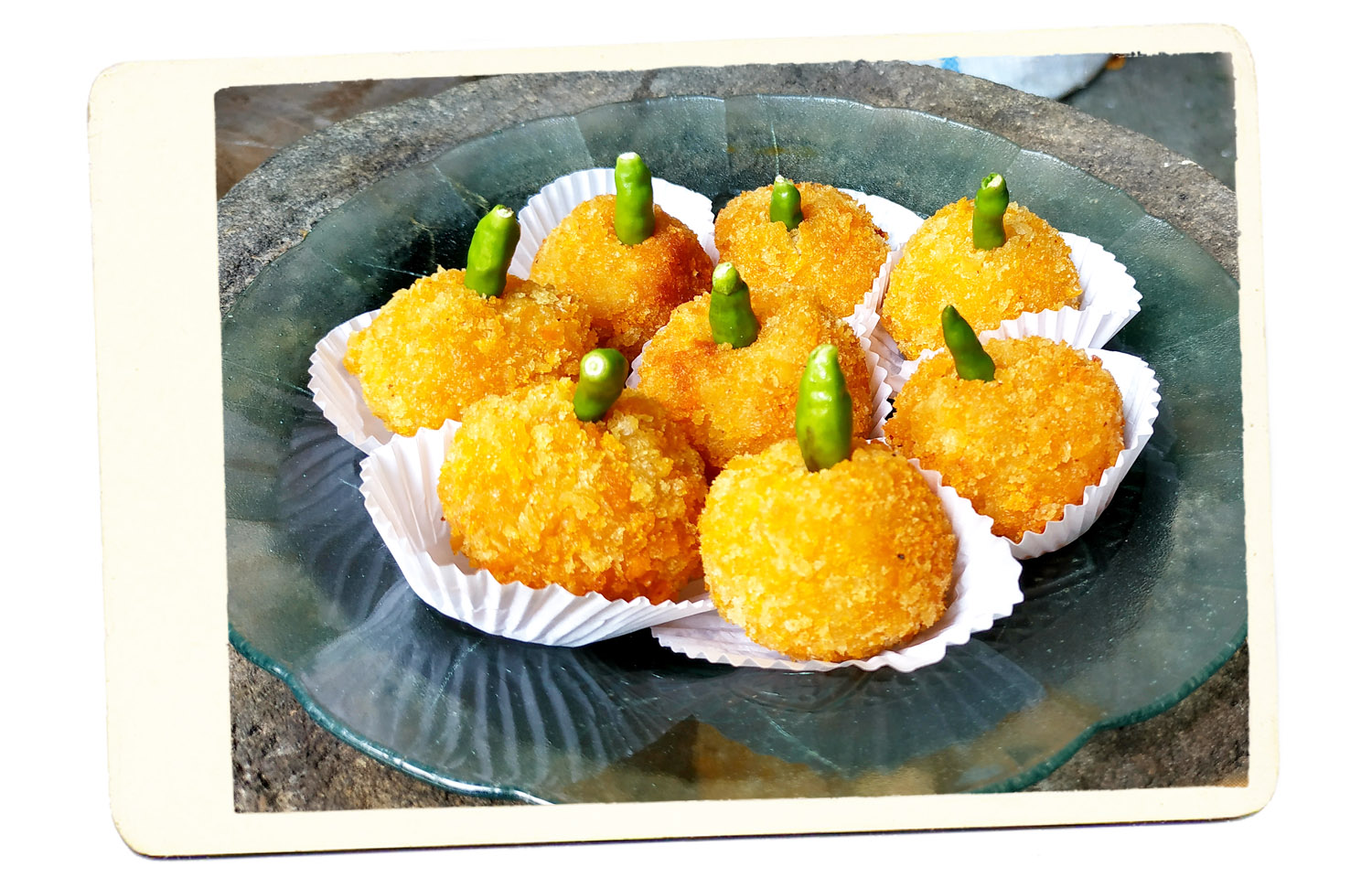 Bitterballen
Similar to kroket, or croquette as you might better know them, you will see bitterballen in almost every fast food joint.
Commonly serviced with a cold beer, these are typically balls of deep-fried beef served with a side of gravy or thick roux. You will often find these made with beef or veal and a wide range of different sauces. Many places have vegetarian mushroom options—which are absolutely amazing.

Herring
Now hear me out—Dutch brined herring, AKA maatjesharing or soused herring, is a typical Dutch snack. If you are going to really wrap your head around Dutch cuisine, you've got to try it at least once!
Soused herring is usually eaten plain or with just a few cut onions. And, to really eat this the proper "Dutch way" you need to make a bit of a show out of it.
So, get an entire herring, and lift it up by its tail then slide it headfirst into your mouth. And keep your camera ready! While you might love it, there is a pretty good chance that this is the last time anyone will see you knocking back Dutch brined herring.


Poffertjes
Now here is one you will find a lot more palatable than pickled fish! Poffertjes are little pancakes made out of buckwheat. They are light, fluffy, and typically served with powdered sugar and butter or sometimes a syrup.
You will also find pannenkoeken widely served.
They are quite similar to poffertjes with a few minor differences in preparation. Basically, you can think of poffertjes more like American pancakes while pannenkoeken are more like crêpes (though a little bit thicker). While poffertjes are pretty much always sweet, you will find savory and sweet variations of pannenkoeken.

Stamppot
There are a ton of variations...
but generally, it'll be a smoked sausage on top of a pile of vegetables. Usually, the veg is sauerkraut, kale, spinach, or turnip greens. When carrot and onion are added, it is then known as hutspot.
It is a common hearty winter meal.
And, beyond that, it is a bit hard to pin down. You will find things as wacky as pineapple and pear mixed in with the sauerkraut. In that way, it's a bit like going for pizza in America. There are some standard varieties but you will find an endless array of toppings.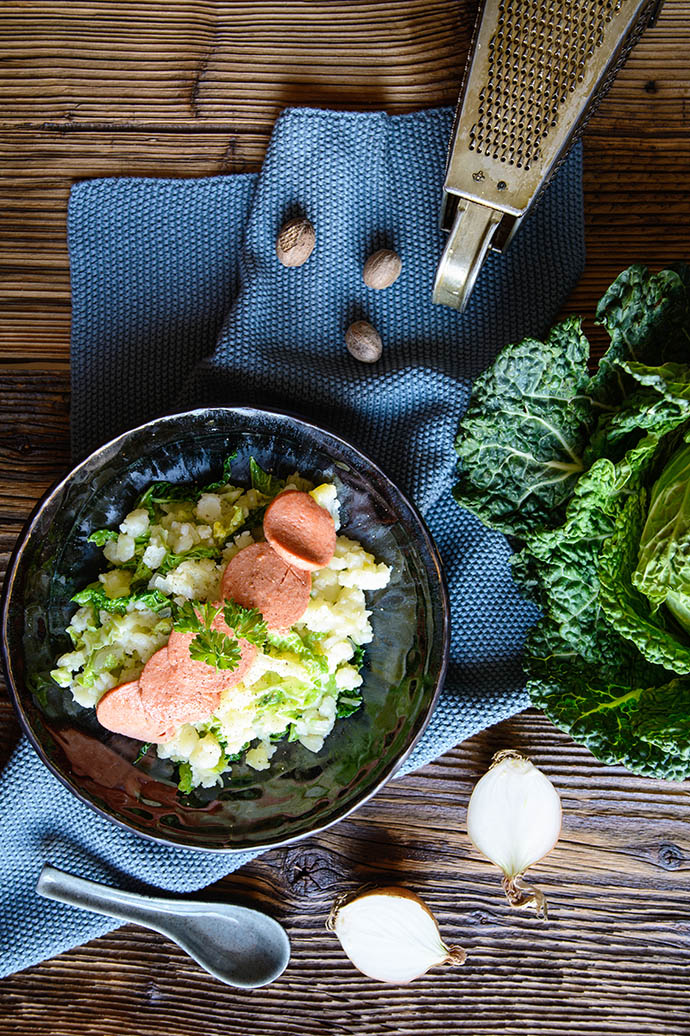 Hagelslag
Imagine your eight-year-old self making your own breakfast for the first time and you can get an idea of what hagelslag is.
Basically, we are talking about buttered bread coated in chocolate sprinkles. And it's amazing! You will find it everywhere, even pre-made at the supermarket. If you've got a sweet tooth, stock your suitcase.
If you think about it—it's not that much different to how Americans typically coat donuts in sprinkles!

Bami Goreng
Mie goreng, also known as bami goreng or bakmi goreng, is another incredible dish that we can thank Indonesia for. This spicy, fried noodle dish is common in a few parts of Southeast Asia like Malaysia and Singapore (which has some of the best food on the planet, btw!).
You will find a few variations but every time we are talking spicy noodle perfection.

Erwtensoep
This hearty pea soup is timeless and perfect for a chilly winter day!
One of the peak seasons in the Netherlands is from mid-December to early January. It is cold, grey, and rainy but so worth it! As the tourists clear out and get to see authentic Dutch life, you will have to try erwtensoep to keep you warm.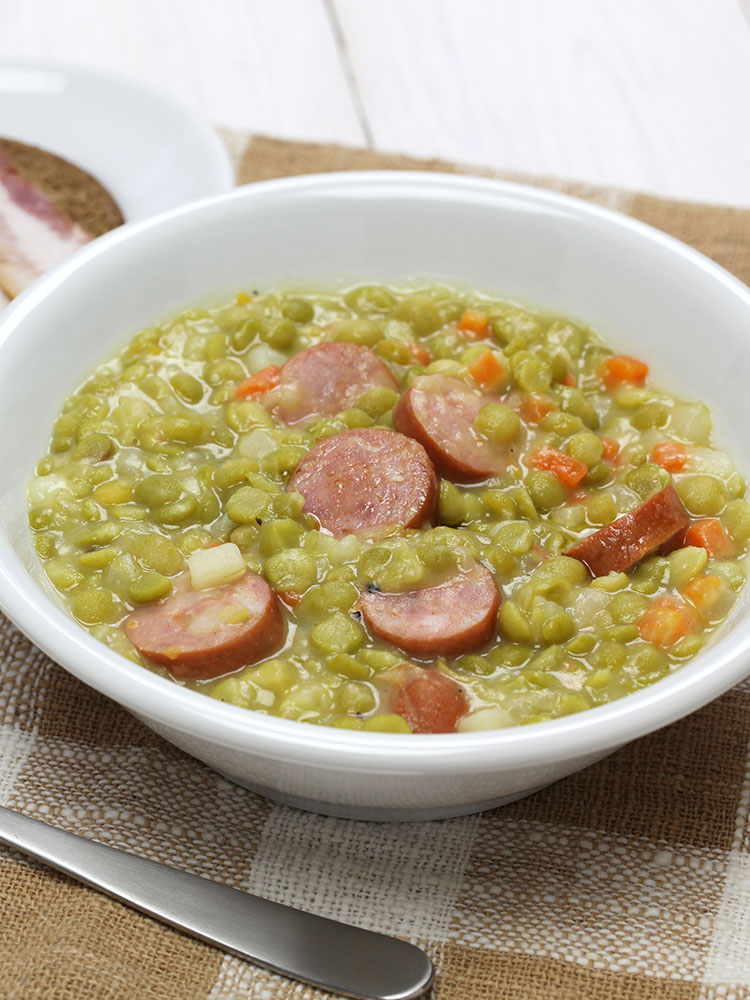 Appeltaart
This isn't your granny's apple pie (unless nana was Dutch!).
While it has the same fundamentals as American apple pie, it's slightly different. You can find some that are packed full of apples and quite tall, or others that resemble more of a tart slathered in sweet apple goodness.
All over the Netherlands, appeltaart is ubiquitous so you will have no trouble finding it!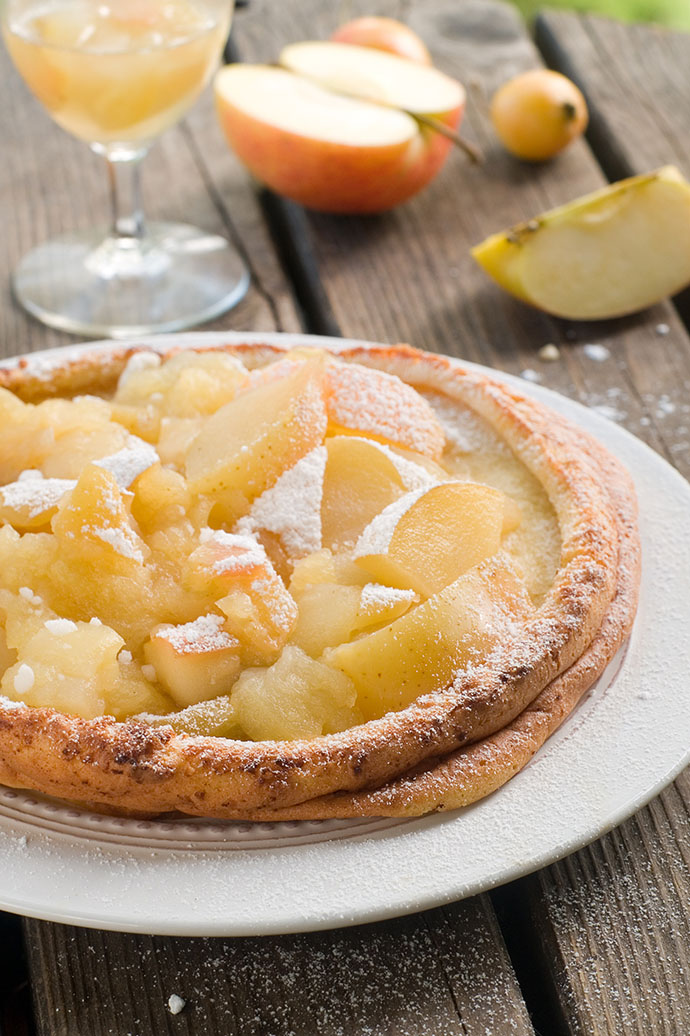 Bonus
Let's talk treats!
In addition to my top ten, there are a few fab sweets you must try. Of course, if you have never tried a stroopwafel, you absolutely have to indulge as soon as you arrive. You can find them on the street or practically any grocery store. In fact, you will find these at pretty much any Starbucks across Europe.
The trick to eating stroopwafel is to set them on top of your coffee cup (there is a reason they are the perfect shape and size!). Let them get warm, then dip them into your cup for a gooey piece of heaven.
If you are lucky enough to be in the Netherlands around Christmas time, keep your eyes peeled for speculaas cookies!
While you can find these cookies year-round (and they're a lovely sweet to have with coffee or tea), they're especially popular around Christmas.
These tasty cookies are filled with festive flavors like nutmeg, cinnamon, and cloves. Sinterklaasavond is the holiday of St. Nick at the beginning of December. This is the day that Dutch people give gifts and speculaas cookies are the standard present.
Ready for your Dutch adventure? Here is everything that you need to know about visiting the Netherlands!

Check Out Food Tours in Amsterdam!