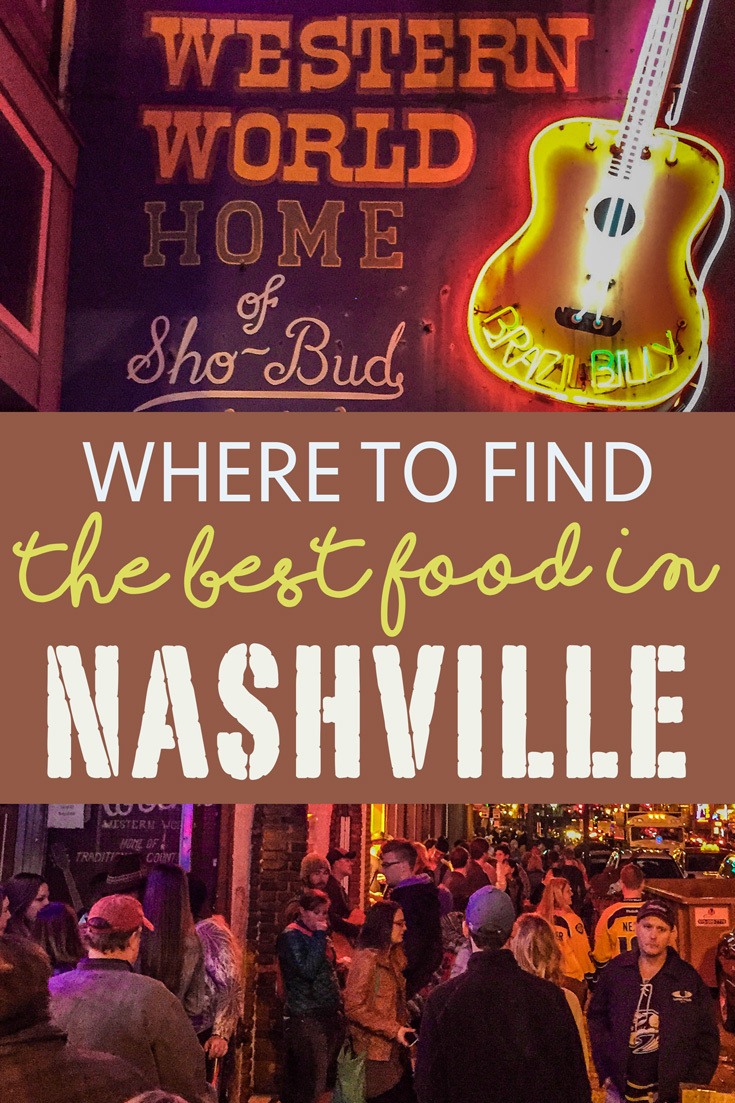 Though Nashville's nickname might be "Music City," country tunes are certainly not the only thing this Tennessee destination has to offer.
Food too has become a major pillar here in recent years, and it's showing no signs of slowing down.  While chicken is still in abundance- Prince's Hot Chicken Shack, Hattie B's and Arnold's being among the most popular- there's a slew of other spots that are not only very good, they're actually pretty damn great.
Nashville is essentially cut into two main sides; downtown Nashville and East Nashville.
The downtown area is comprised mostly of what you might expect to find- honky tonks (don't miss Robert's Western World), historical music venues, museums and lots of people.
East Nashville, which is five minutes across the river, is dive bars, local bands, hipsters, and way less people.  One is not better than the other, but they are incredibly different and it's worth it to spend time in both.
Here are a few of my favorite eateries to find the best food in Nashville!

The Catbird Seat
There are just 22 seats at this intimate but casual restaurant in Nashville.  You want one of them.  I had such a great time at this dinner; it's set menu only, at $115 a pop, and it was worth every penny.
Each of the dishes served over the course of the three hours was not only aesthetically beautiful- think blue crab topped with hen egg and purple flower petals- but inspiring and inventive, too.  The mood is one of fun; no one takes themselves too seriously, but the food itself was done right and done well.
Whatever date you'd like to go, make sure you hop on that reservation site an exact 30 days in advance.  These seats go fast!
Helpful Tip: If you have time pre-dining, grab a drink at the famous speakeasy The Patterson House.

Barista Parlor
The coffee station was impressive.  And the scrambled egg and buttery biscuit sandwiches were a big old 100 in my book.  Barista Parlor is located in an old transmission shop gone immersive experience on a large space in East Nashville.
If you're looking for a fun and delicious way to start the day, this'll be it. Hipstered out, yes.  A bit stuck up, yes.  But I liked it and I would go back for more at a seconds notice.  You should, too.

Husk
Husk is a staple, and most city staples should usually be tried at least one.  Husk is no exception.  The poached egg and shrimp are laid out upon some tasty grits and the pancakes have ricotta stuffed within them.
Though it might not be the most mind-blowing restaurant out there, it's good and it's solid, and it feels like the South.

Rolf & Daughters
The Saturday night dinner pick was up for some debate, but after a conversation with a very trusted friend who had recently been on her own weekend Nashville jaunt, I landed on Rolf & Daughters.  This was one that exceeded expectations, despite the fact they had already been set quite high.
Rolf & Daughters, or RAD as they coin themselves, is set back on a side street and somehow feels exciting as soon as you arrive.  The seasonal menu rotates around dishes like a heirloom carrot, kohlrabi and farro salad, stracciatella crostinis, local brook trout with cabbage, beet and dill, but the absolute stand outs are the pasta.
The squid ink canestri with shrimp & squid ragout, 'Nduja and breadcrumbs is a stand out.

Pinewood Social
Pinewood Social is a bowling alley gone all day hangout.  There's a large bar right in the center with plenty of seating around it to settle into, chat with friends, and watch the world go by.
If you want something more comfortable, there are big sofas all around, too. Grab some drinks and order some snacks while you're at it, like the smoked trout dip and the fried broccoli.
You'll be happy you did!

Read more about Kate's experiences in Nashville on WeTravelWeEat!
Read More

SHOP these Nashville styles!