As you may have noticed, I am in love with boutique hotels. It's so refreshing to get away from the big chains to see the work of cool local designers and experience a more intimate environment.
Morocco has some of the most incredible architecture, textiles, and decor in the world, so on my last trip there, it was a top priority to check out the local digs. While I was only able to stay a few hours for lunch and tour the property, this hotel is a dream hotel for me!
Here's what it's like staying at the one-of-a-kind Fellah Hotel in Marrakech.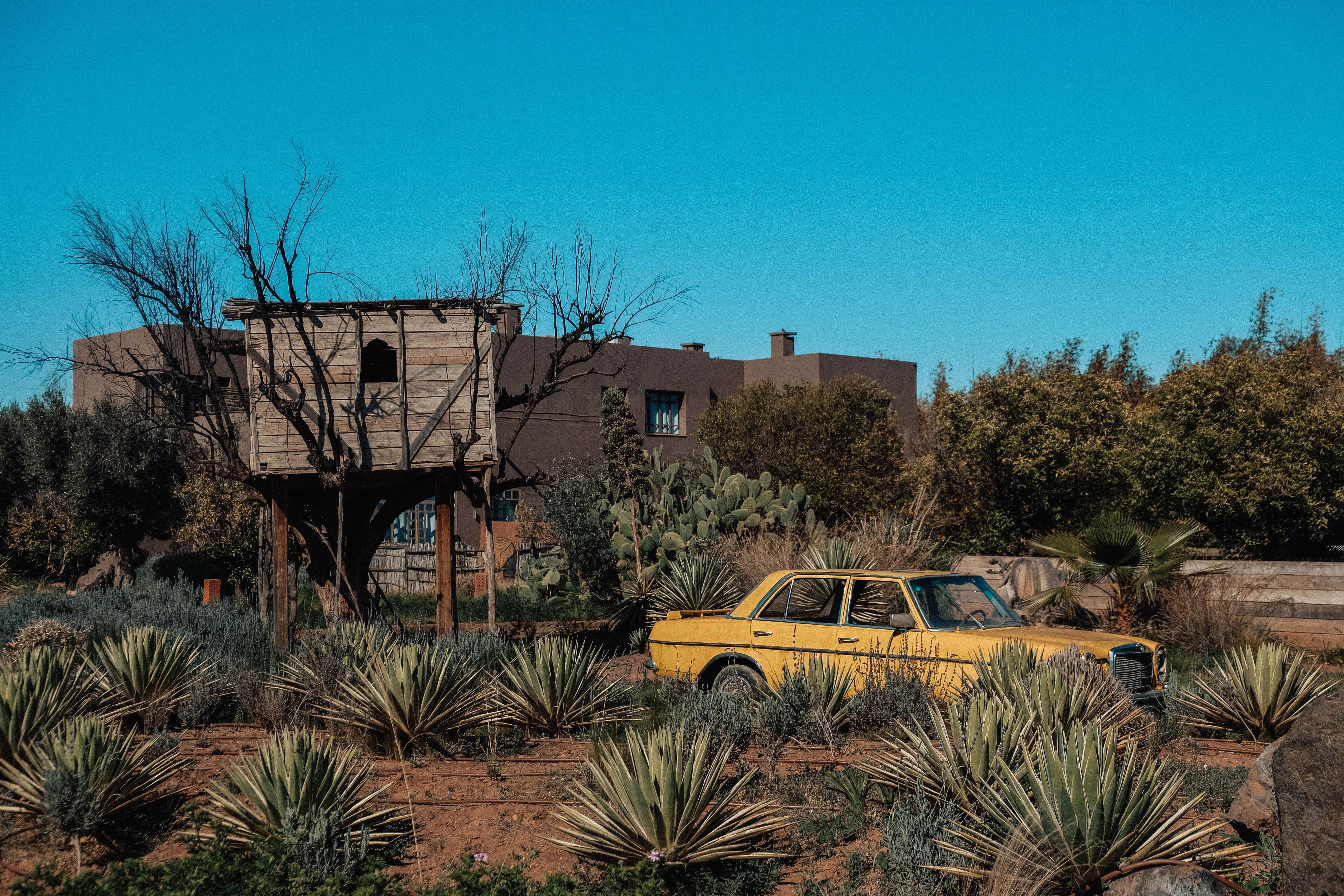 Getting to Fellah Hotel
The Fellah Hotel is located just outside of Marrakech. It is about a thirty-minute drive to the medina in the heart of the city, as well as to the international airport, so it's easy to grab a taxi to and from anywhere you want to go.
Set in a gorgeous twenty-seven-acre park, this place feels like a private oasis. But you can also find great souks and ample entertainment just a fifteen-minute drive away.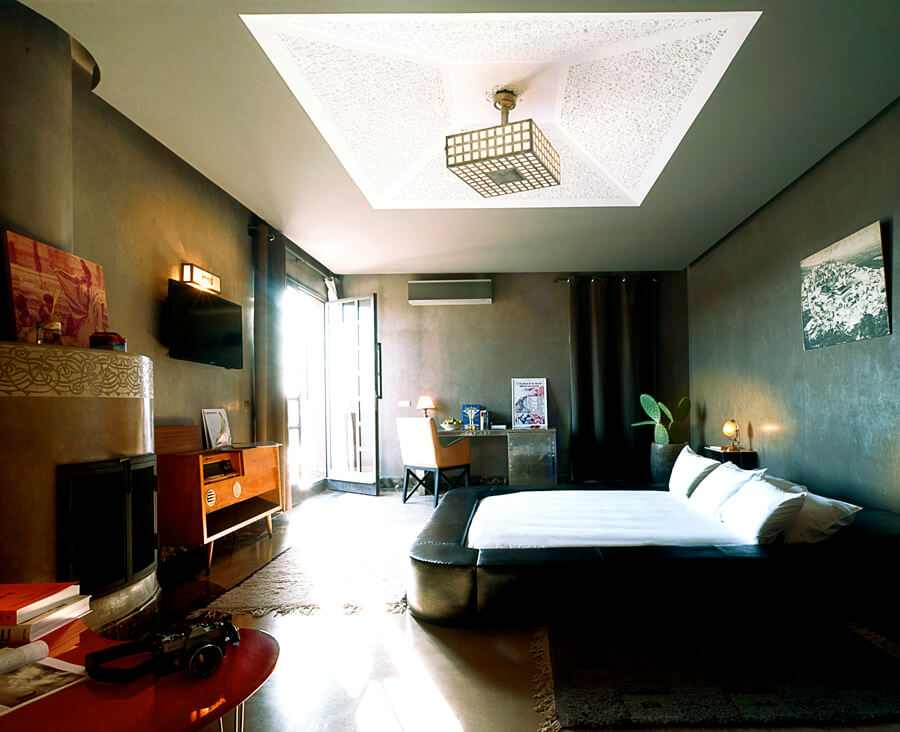 The Rooms at Fellah Hotel
The Fellah features ten villas on the massive property. Outfitted by the best local artisans and designers, each one of the sixty-nine rooms is unique. The style here is all about contemporary chic with Moroccan zest.
You can choose a superior room, deluxe room, junior suite, or suite room.
The superior and deluxe rooms have lush garden views while the suites overlook the Atlas Mountains and feature upgrades, like fireplaces and terraces.
Whichever room you opt to take, you'll have free Wi-Fi, an oversize desk and work area, fridge, air conditioning, room service, valet service, laundry services, concierge services, babysitting services, and environment-friendly toiletries.
If you're hosting an event, you can also rent out the entire place as a private bed and breakfast for a dream destination.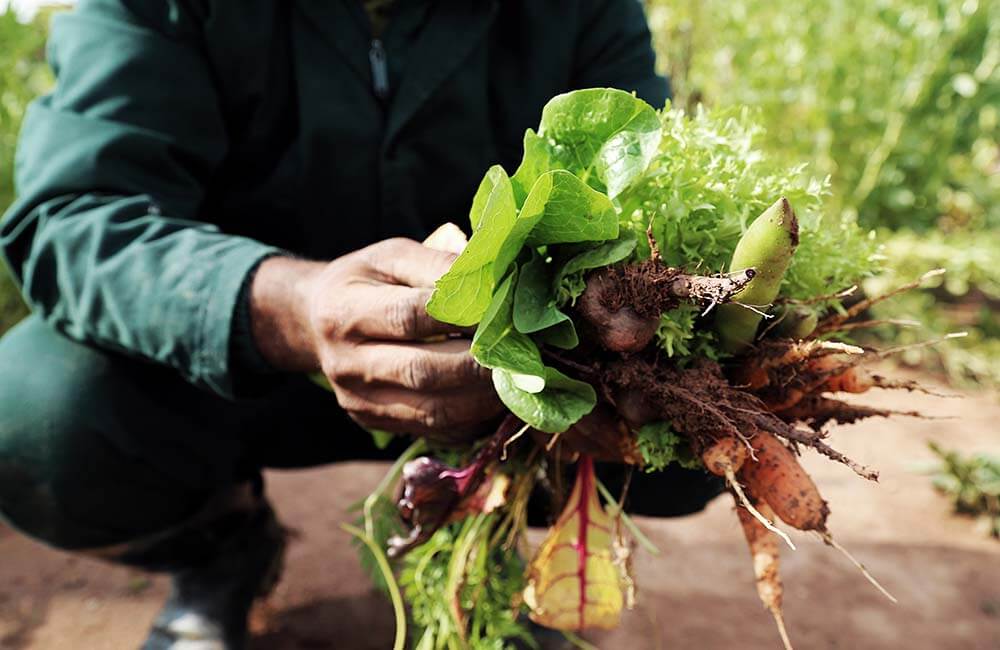 The Food at Fellah Hotel
Offering locally produced and organic products, the Fellah Hotel is a fresh blend of modern and traditional Moroccan cuisine. Tables are scattered throughout the property, so you can dig in to fresh dishes in the dining room, on the patio, or at the pool.
One thing I especially loved is that you can grab a basket of treats for picnics in the garden.
There's also the TOUCO café near the pool, which is a must-try local street food experience run by the residents of the nearby Tassoultante Village.

Activities at Fellah Hotel
The Fellah is more than a hotel; it has done so much to turn the place into an experience, and it has definitely succeeded.
The hotel offers yoga classes, a library, and a spa for when you want to chill.
When you're ready to dive into local life, head out to the farm to gather eggs, groom the donkeys, or milk the goats. Once you are ready to be off your feet, check out the artists in residence program, and then make your way over to the Salon for concerts, DJs, film screenings, and regular banquets.
If you're bringing little ones, the Fellah Hotel has activities for kids that you will want to check out. Like the adults' calendar of activities, the kids' calendar has a ton to offer. Your kids can look into African culture through farm experiences, boxing lessons, nature hikes, art classes, and stories.

More Information
Hotel: Fellah Hotel
Location: Marrakech, Morocco
Accommodation: Boutique, Luxury
Price Range: $$$-$$$$

Want to earn points for your hotel stays and earn miles toward your next adventure?