Warning: This trip up the Maine coast may steal your heart and make you want to up and move there.
Maine offers something for every traveler—dramatic cliff landscapes, incredibly quaint towns, freshly caught seafood, rich historical heritage, and a national park to boot!
Maine's rustic and rugged charm is attractive all year round, but tourists tend to flock for summer beaches and vibrant fall foliage. This itinerary is meant to serve as a loose guide; my only hard suggestion is to drive up via Route 1 and avoid the faster Interstate 295 (which misses all the coastal charm)!
If you have extra time, you could venture to New Hampshire by either adding Portsmouth at the southern end of the itinerary or White Mountain National Forest further north!
Here's the ultimate guide to visiting the Maine Coast!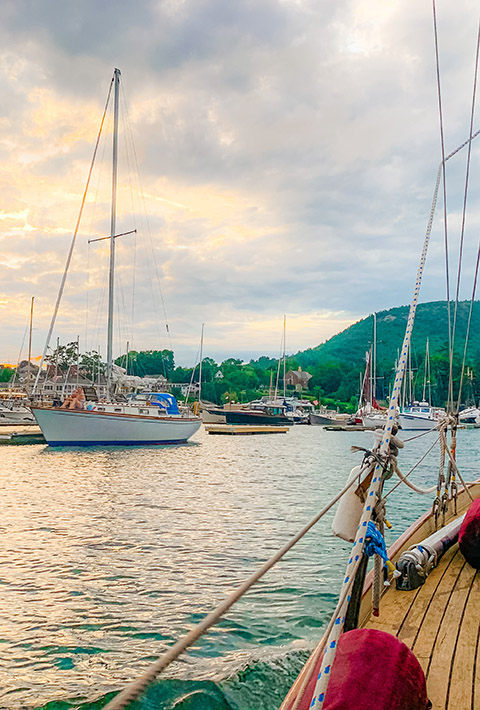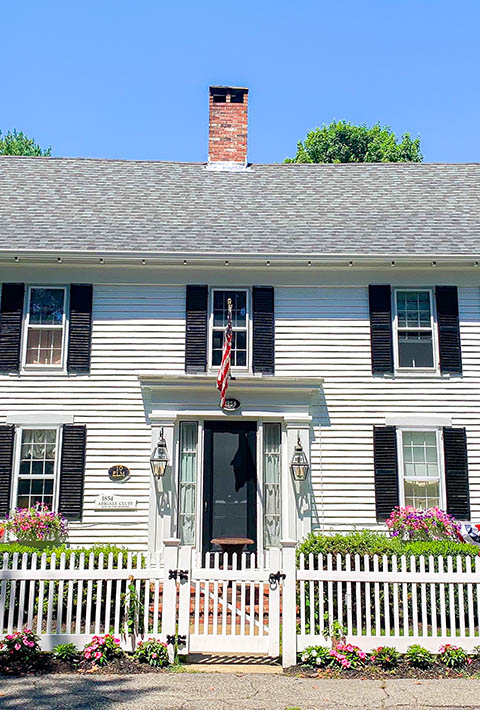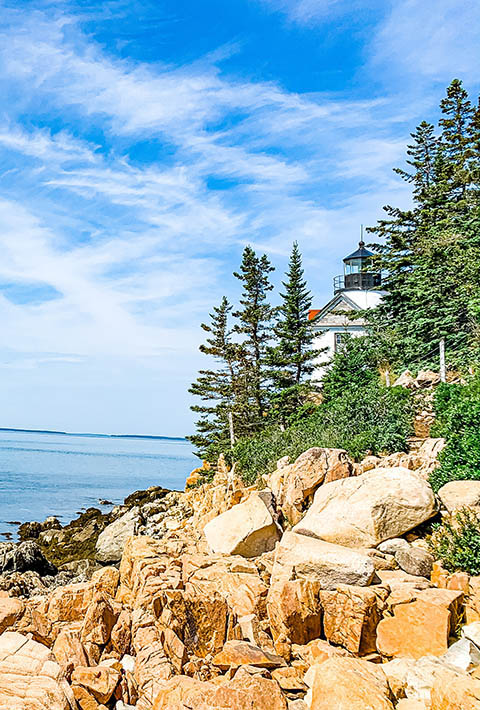 Maine Coast Road Trip Highlights
Kennebunkport
Portland
Wiscasset
Camden
Bar Harbor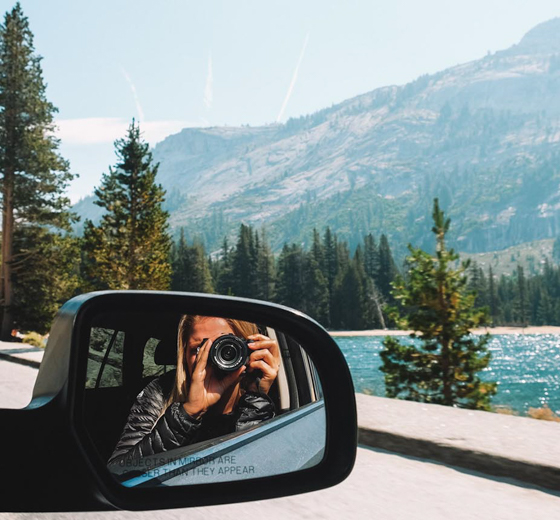 Whether it's the first time you're heading out on the open road for an extended period of time, or you've planned a few adventures before—these ten tips are essential for any road tripper!
Read More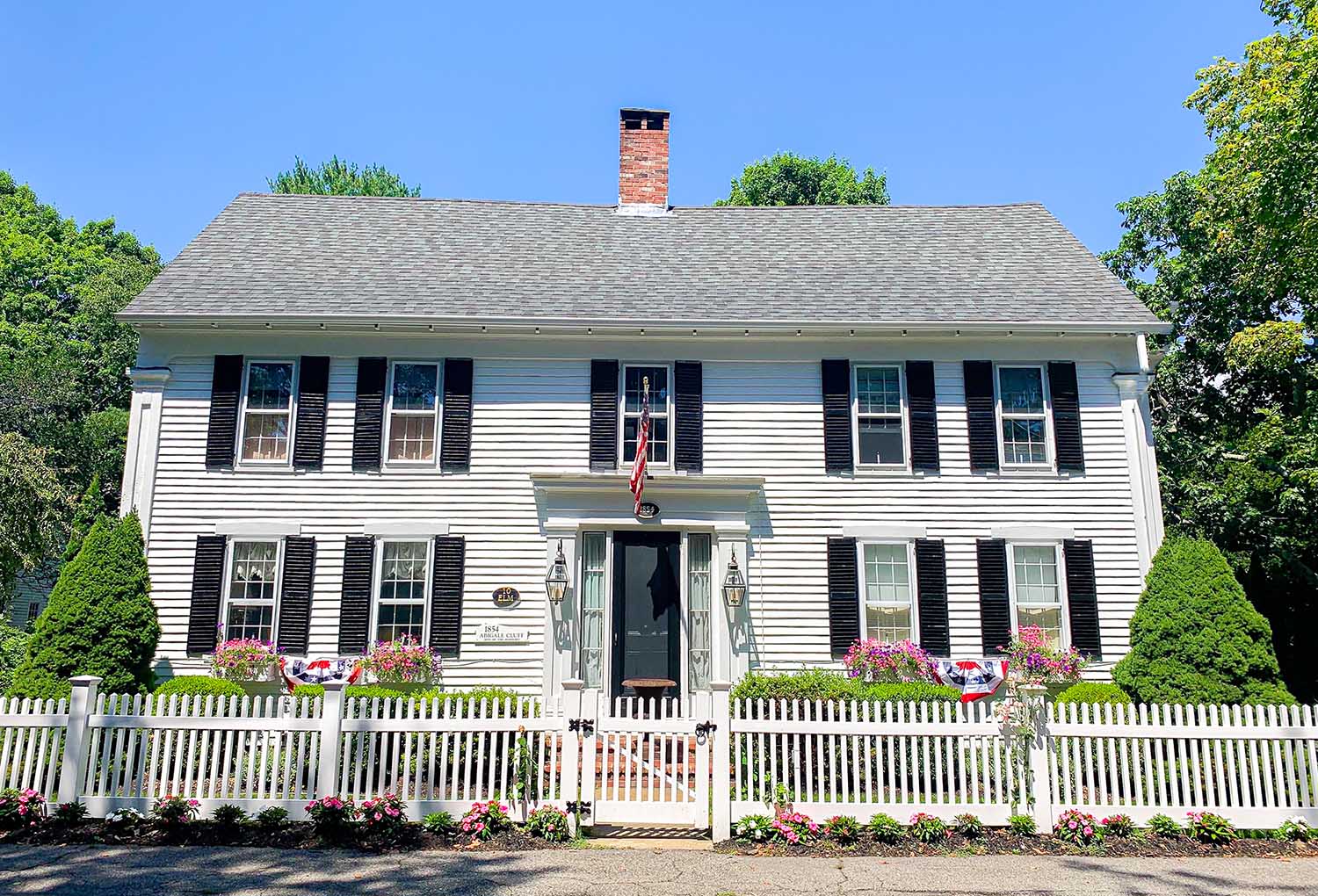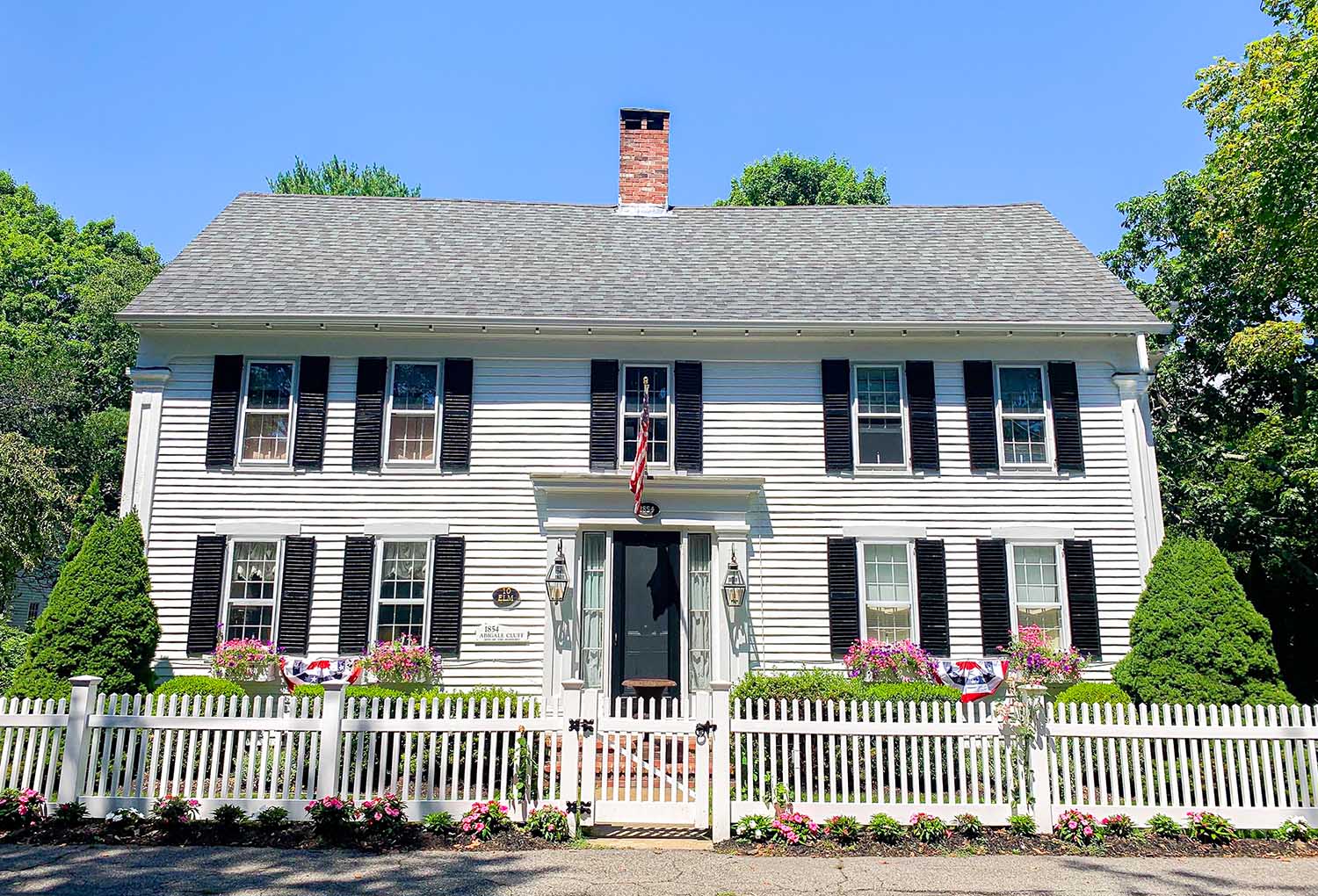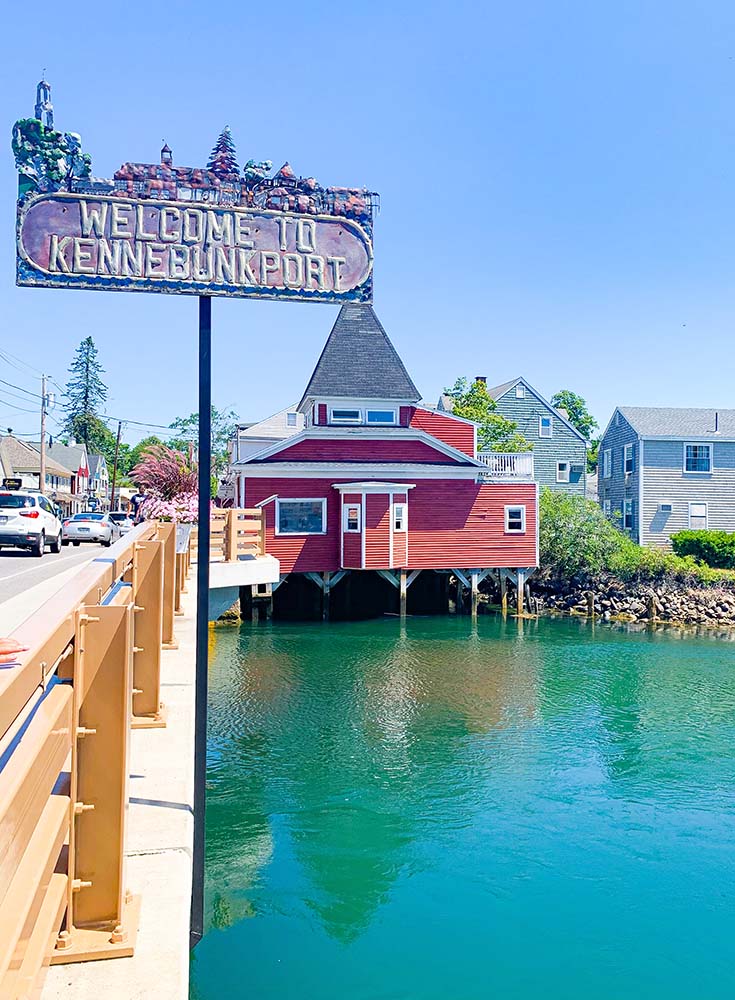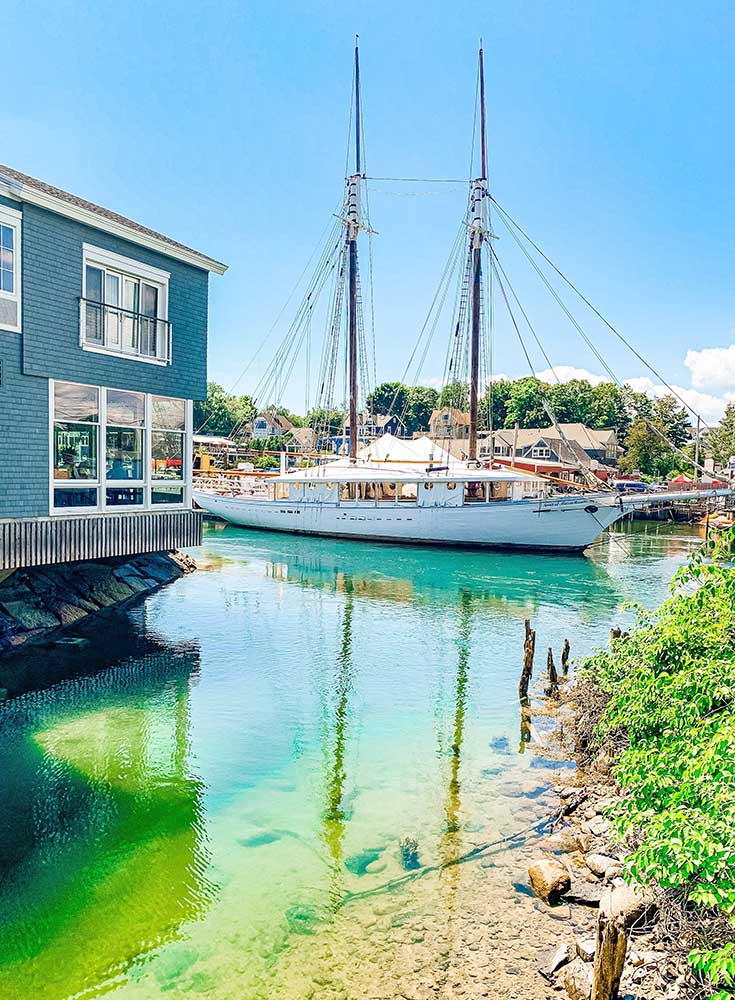 Kennebunkport
Historically a shipbuilding and fishing village, Kennebunkport is one of Maine's most popular seaside towns for its picturesque harbor, intact colonial-era architecture, galleries, and gift shops. Kennebunkport is also widely known as where the Bush family has its summer compound!
Top Things to See and Eat in Kennebunkport
Stroll through the historic district and scope out original colonial homes from the 1700s
Snag a picnic table with harbor views at the Clam Shack for some of New England's freshest lobster rolls, fried clams, and homemade lemonade
Sea Bags makes the COOLEST one-of-a-kind beach totes, recycled out of vintage ship sails; picked up one for me and one for my mama!
Check out Dock Square Emporium for quirky and nautical-themed gifts
Detour: Ogunquit Beach
When you think of summer in Maine, you think of the beach and Ogunquit's wide white sands make it one of the state's best!
This adorable town has all the Maine vibes with upscale seaside restaurants and rustic lobster shacks alike, but is still weekend friendly; only an hour and a half drive from Boston!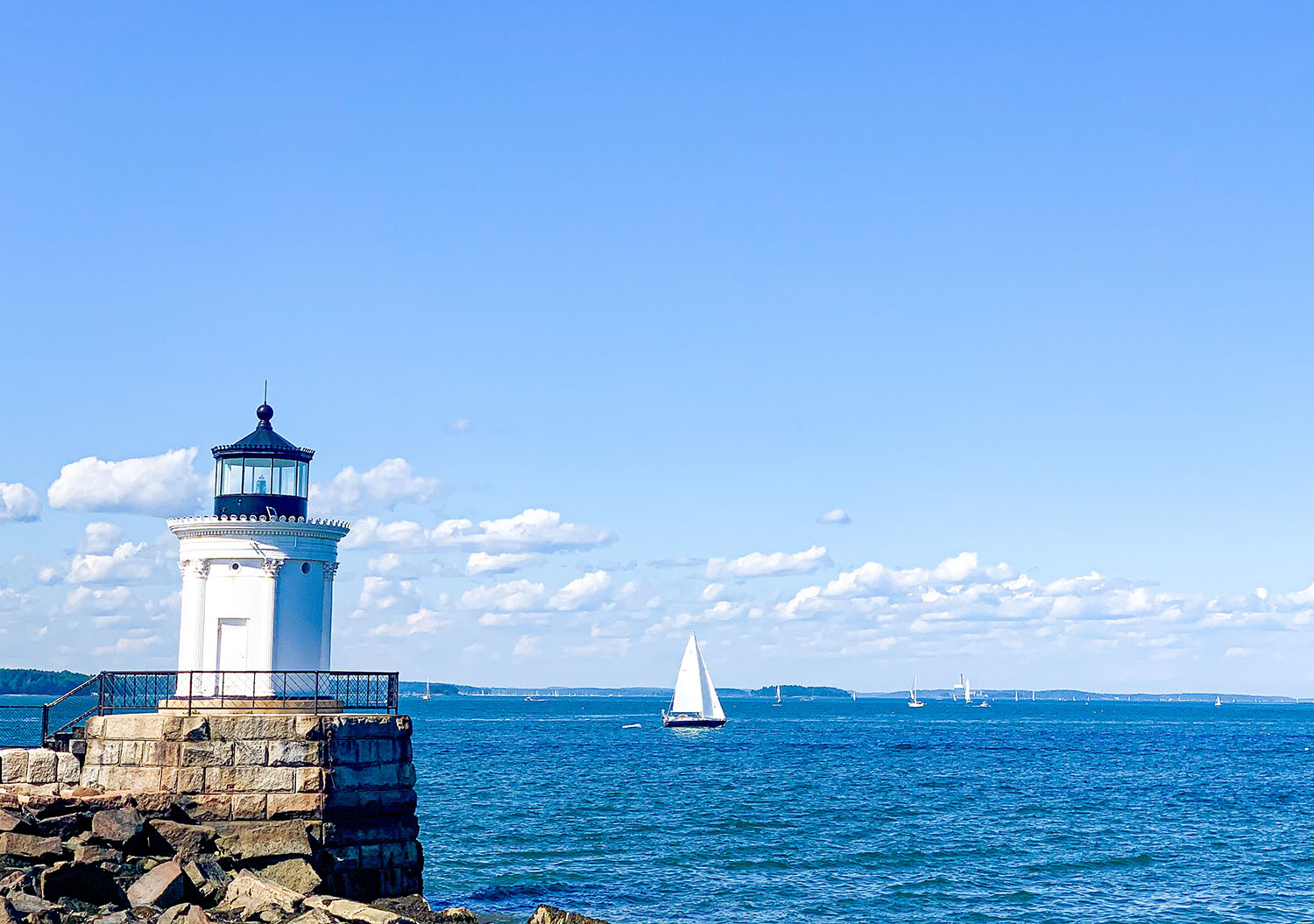 Bug Light
Portland
Pulling into the cobblestone streets of Portland, Maine feels like driving back in time to its colonial seaport roots.
This was ranked as the most important harbor in the US during WWII since it was closest to Europe. As a result, this city is filled with military artifacts like forts and bunkers; it's a history buff's dream coastal getaway!
These days, Portland is a serious foodie town and seafood lover's paradise. Check out Where to Find the Best Food in Portland, Maine for some must-eat spots! A couple of my latest additions to that list include DuckFat and J's Oyster!
Top Things to See and Eat in Portland
Walk along the Old Port to get a feel for fisherman life in the late-18th to early-19th centuries
Visit historically famous lighthouses of Portland Head Light and Bug Light
Sample various microbrews in town or take a short drive to popular Allagash Brewery
Picnic at Eastern Promenade waterfront park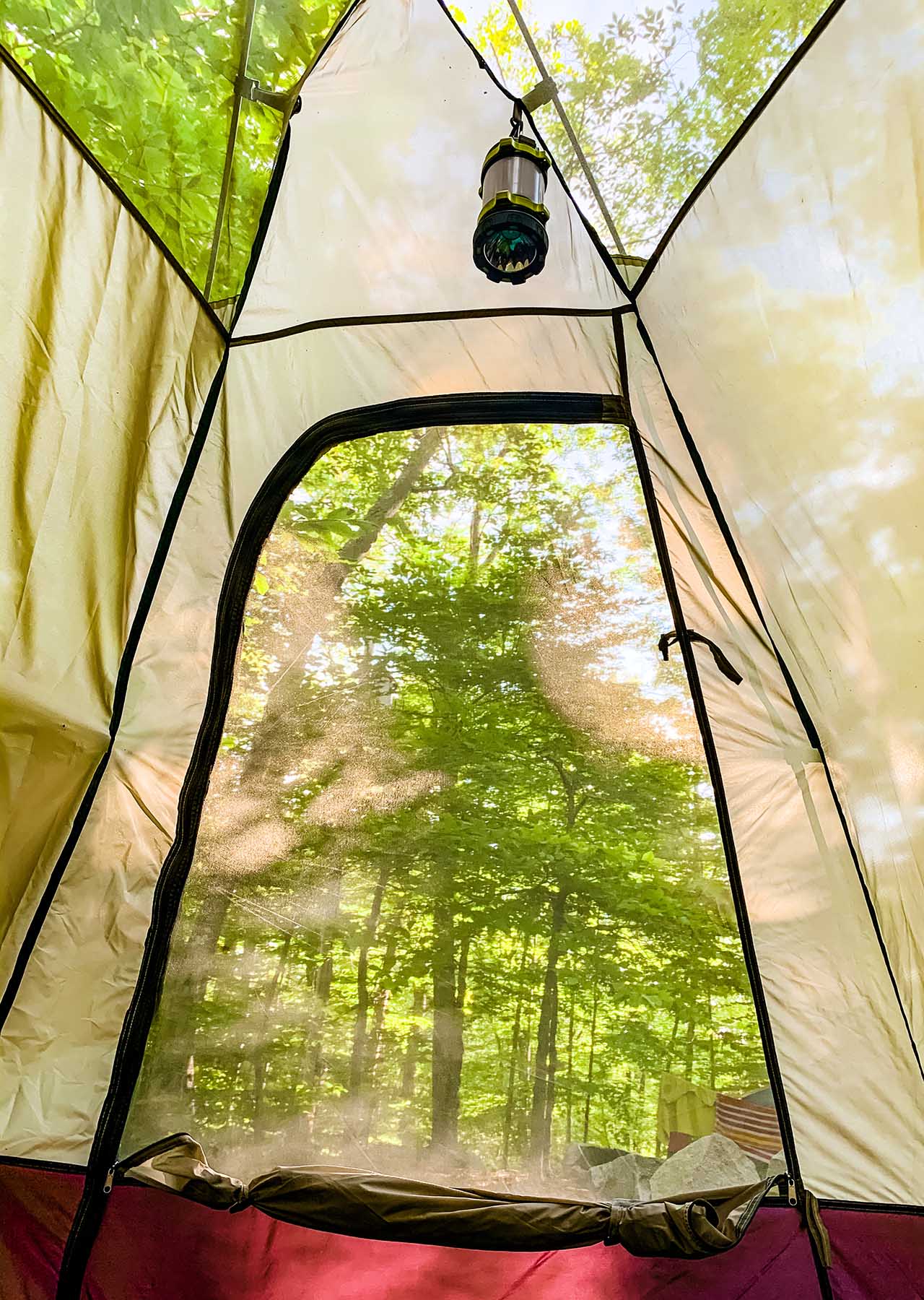 Detour: Sebago Lake
Looking to break up the harbor scenery a bit? About an hour drive inland is Sebago Lake, a gorgeous escape for boating, fishing, and state park camping. I'll never forget waking up in a tent to the sound of waves crashing against the lakeshore; indescribably breathtaking!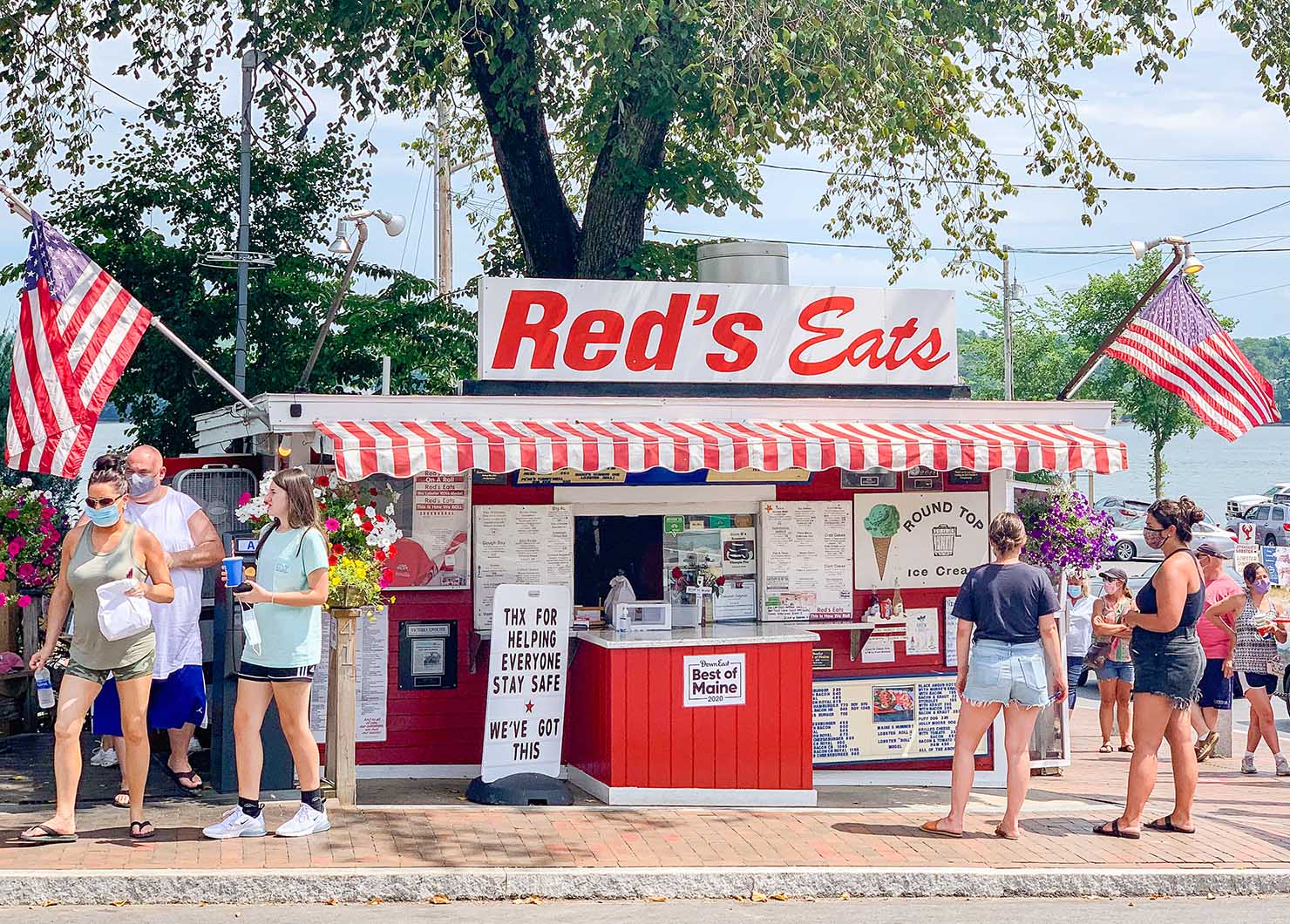 Wiscasset
Wiscasset is an ideal town to grab a bite and stretch your legs while road tripping up the Maine coast.
Top Things to See and Eat in Wiscasset
If you're willing to wait in line, Red's Eats has consistently been voted Maine's #1 readers' choice lobster roll by Down East magazine for the last decade
Fort Popham in nearby Phippsburg is a coastal fort used for defense during the Civil War era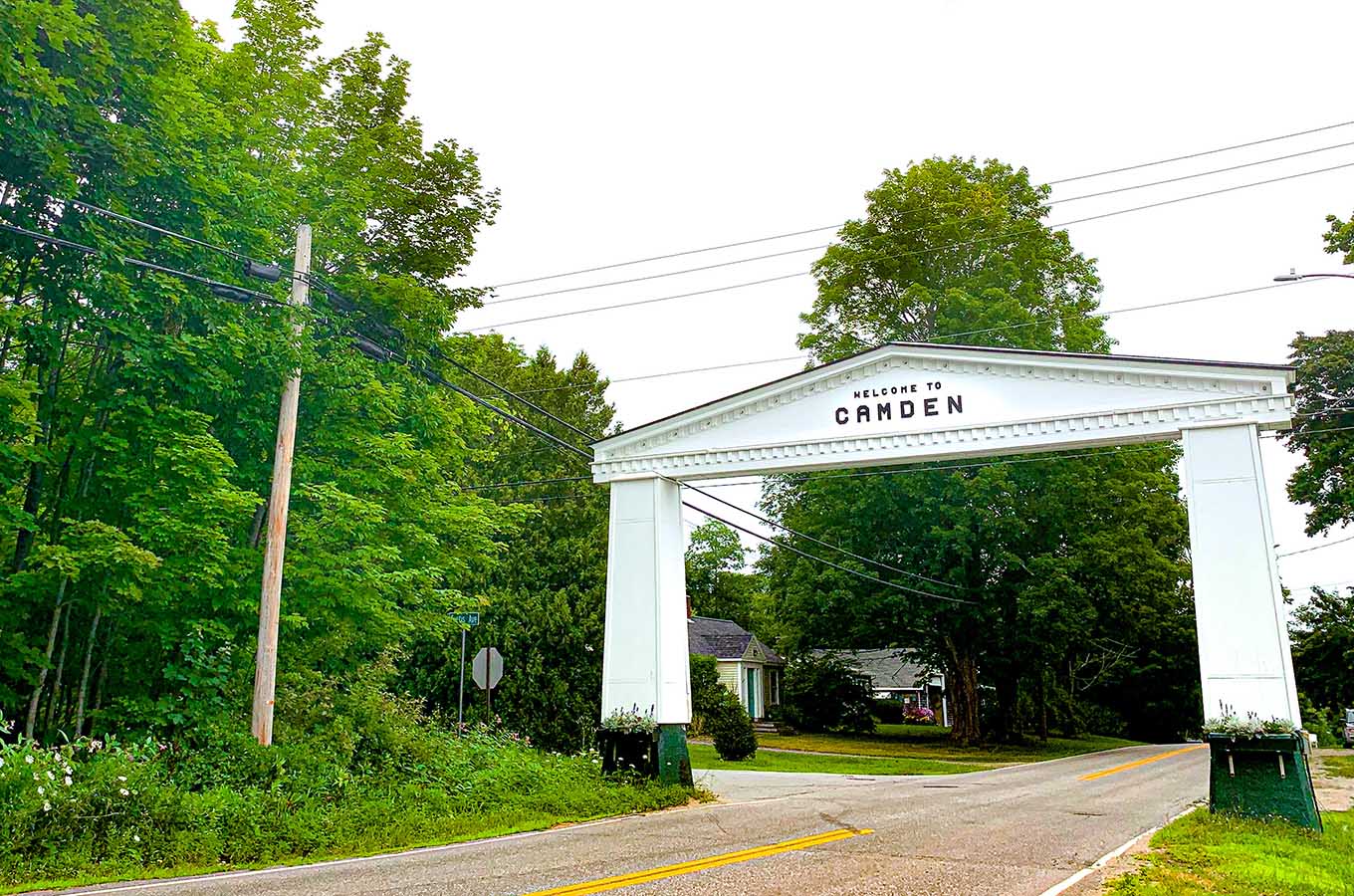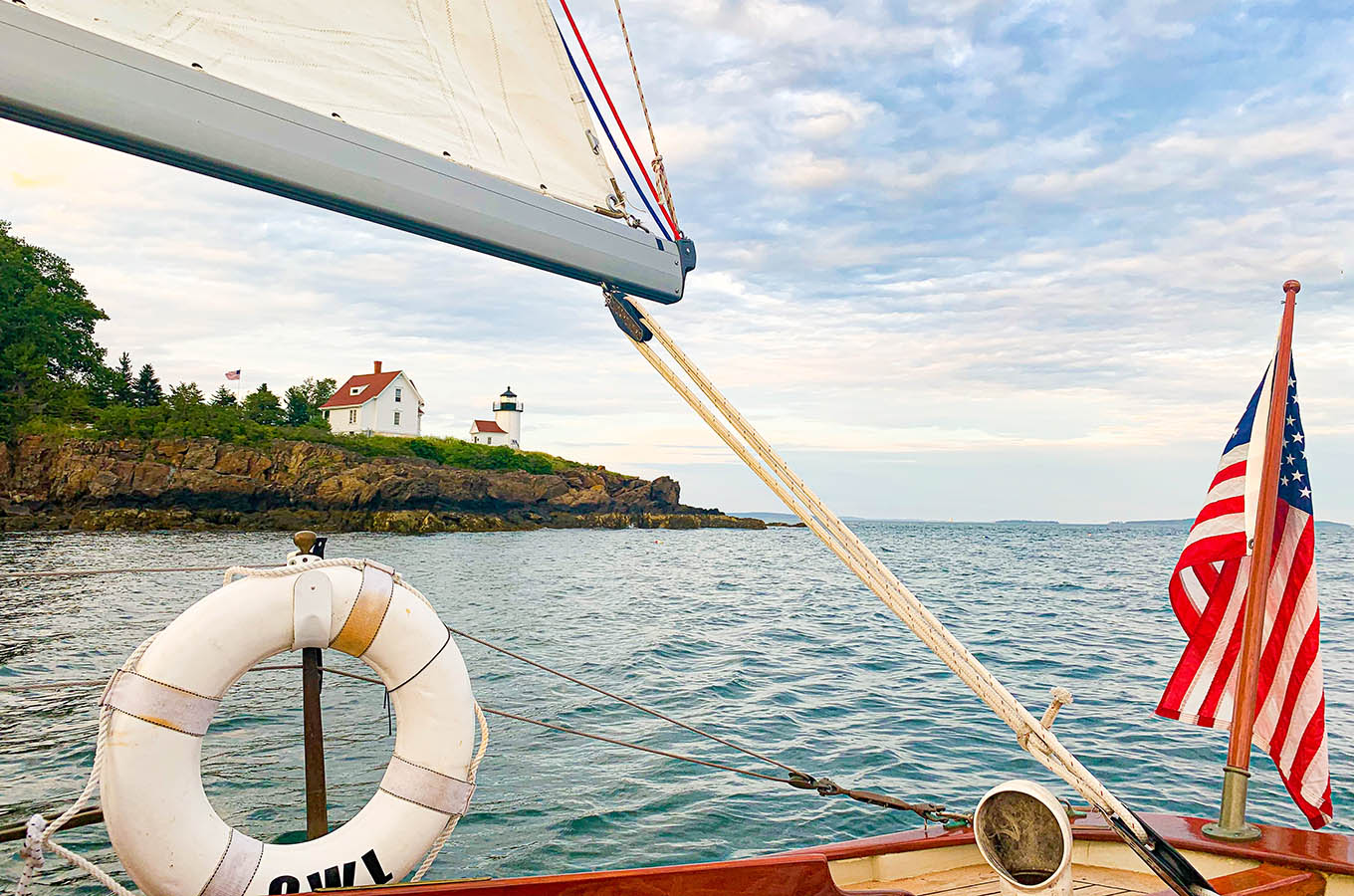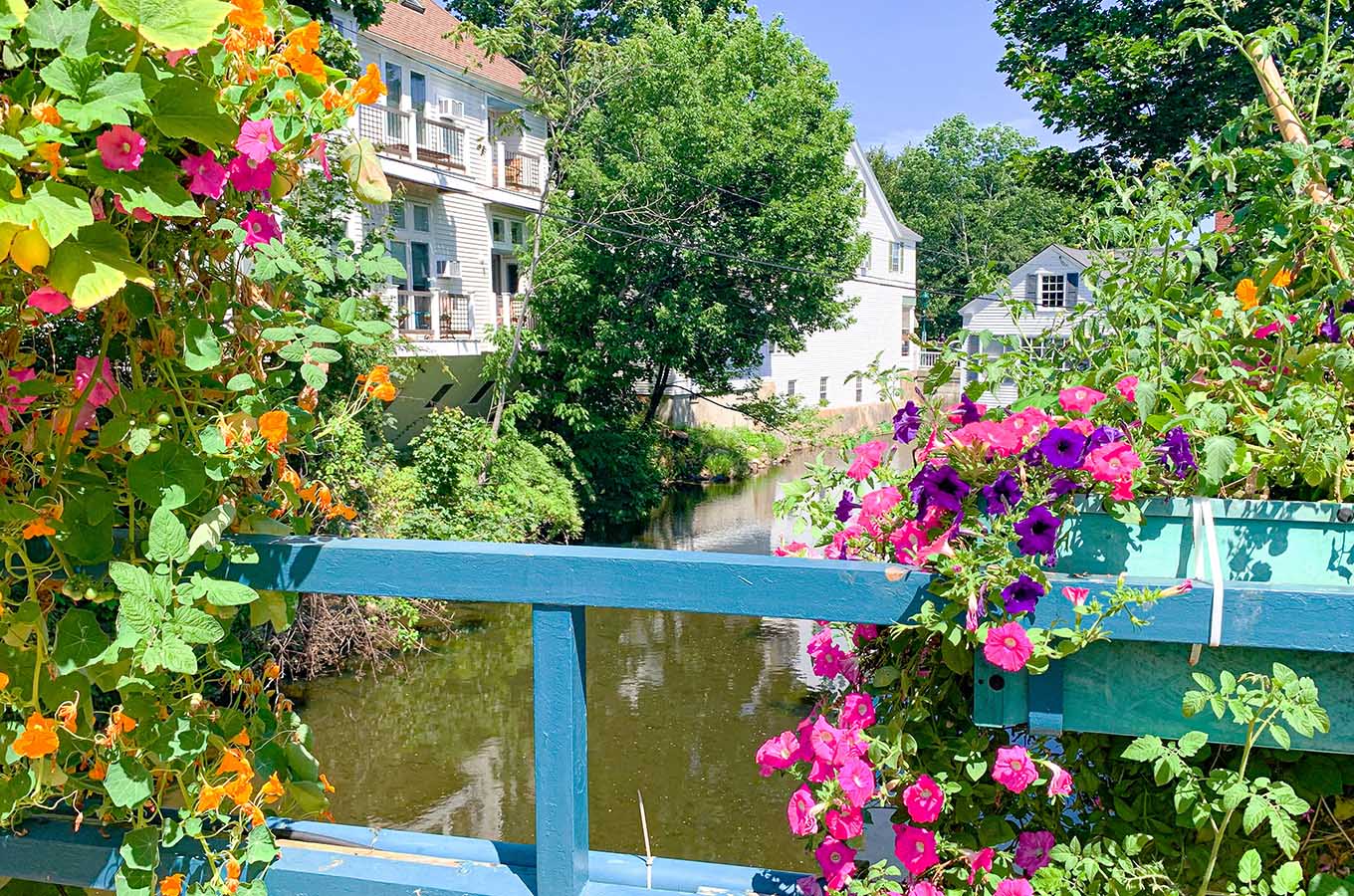 Camden
Camden is arguably one of the most charming and iconic coastal towns of Maine; it's postcard-perfect! Gorgeous Penobscot Bay harbor views, delicious restaurants, a cute main street for window shopping, and lots of boating and kayaking activities.
Moreover, while Camden is a popular vacation spot for northeasterners from Boston and New York, it feels a bit less crowded than the southern part of the state.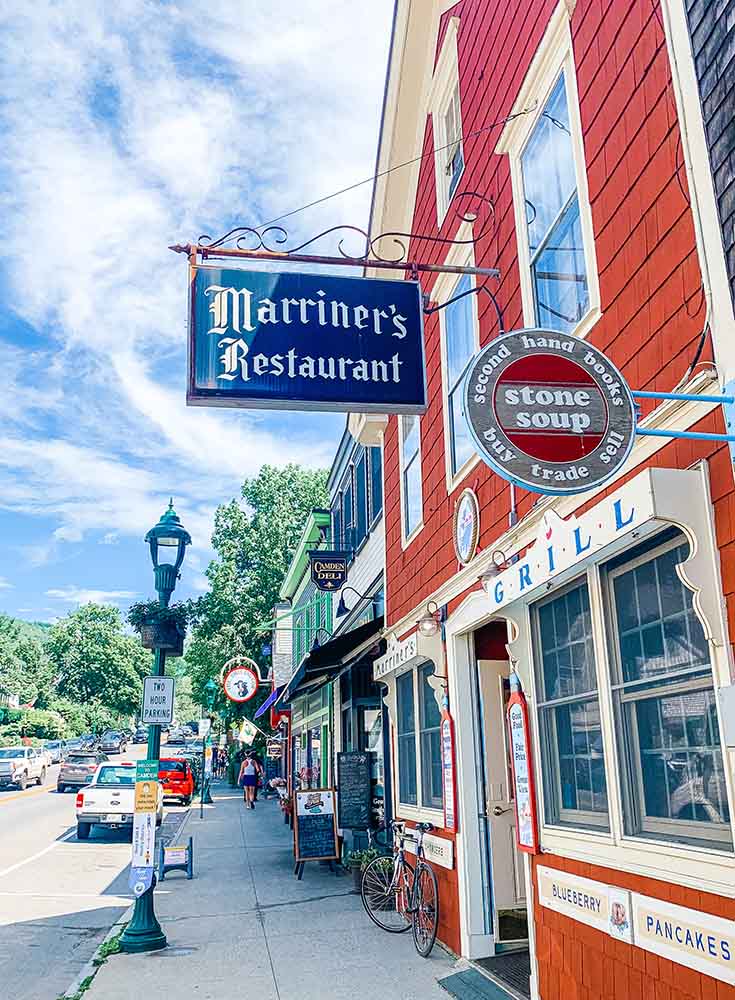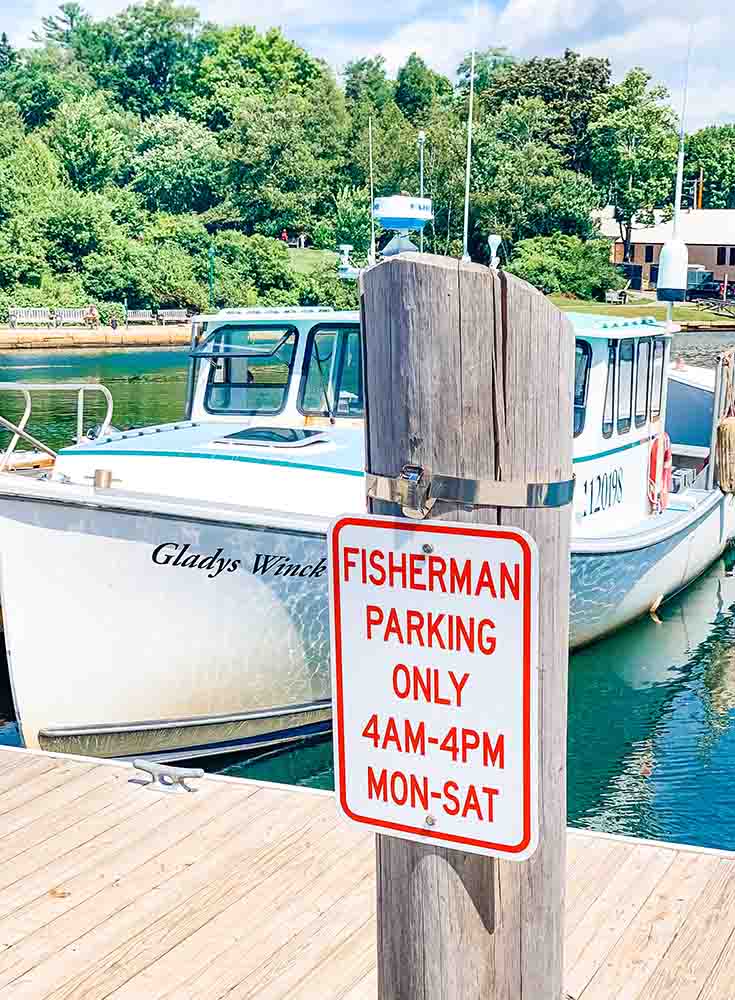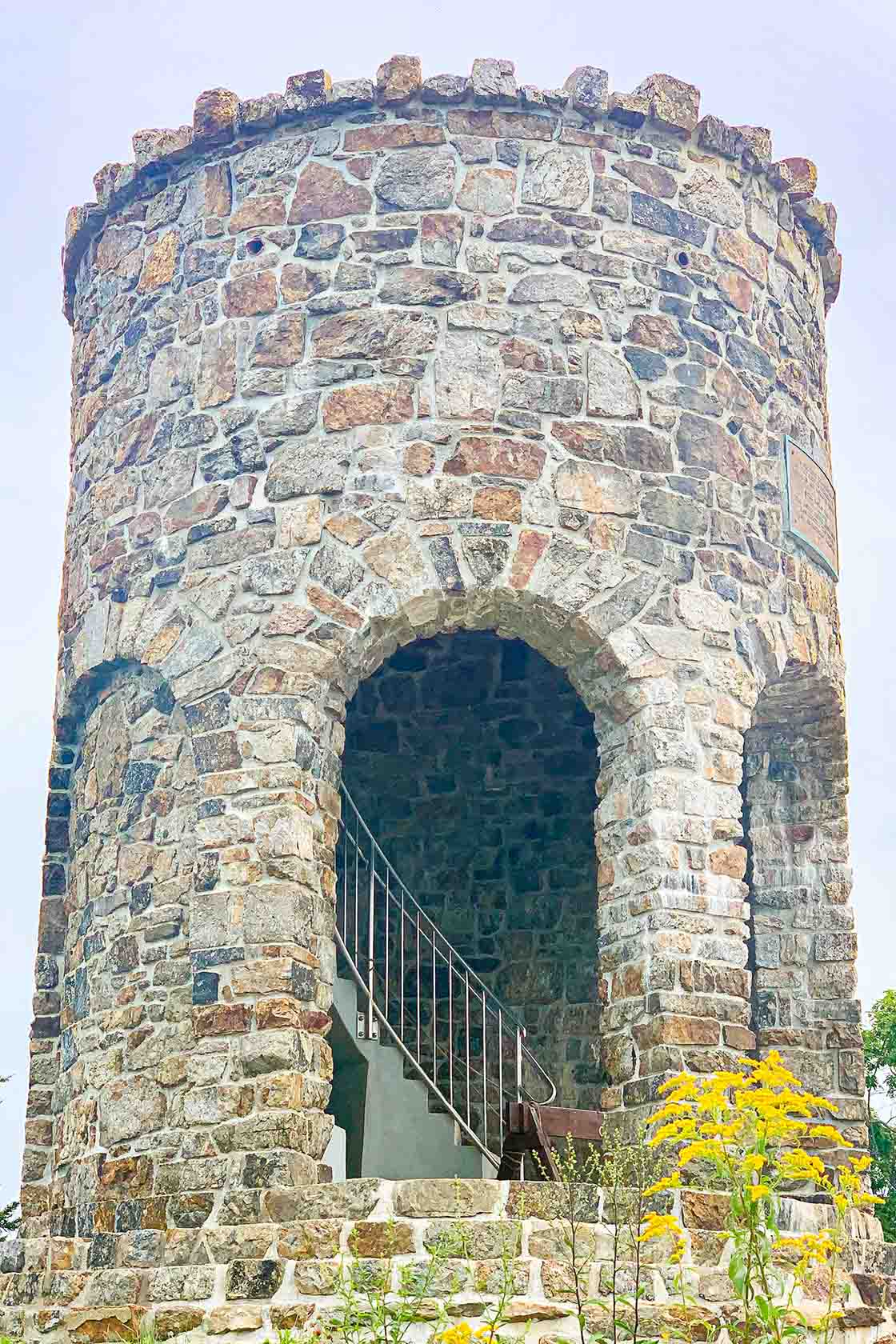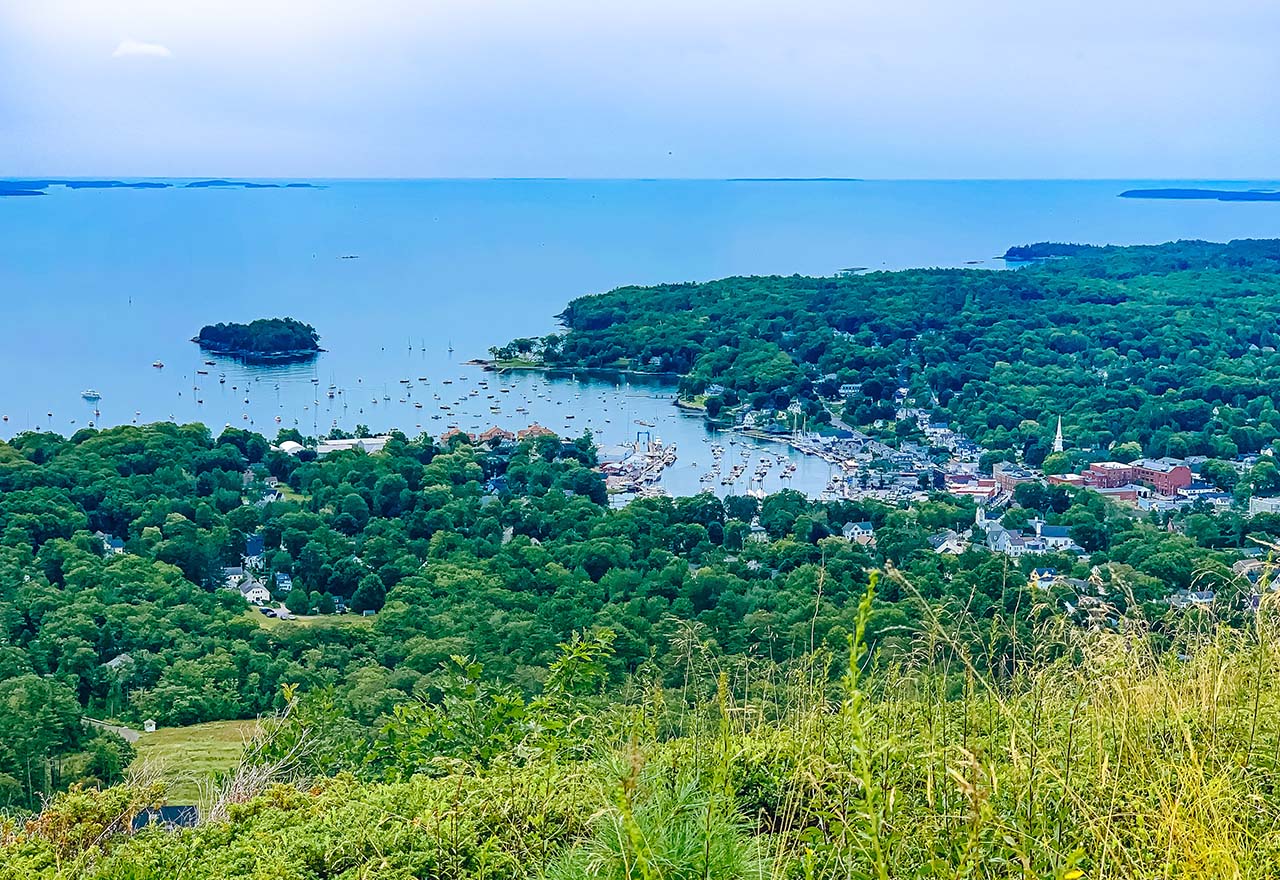 Top Things to See and Eat in Camden
Reserve a spot on Maine Schooners' Sailing Vessel Owl for a sunset sail
Hike up the short but steep Mount Battie Trail for stunning views of Camden Harbor
Stroll down historic High Street and check out Sugar Tools for unique gifts, books, and houseware
Dinner at Long Grain Restaurant for authentic Thai street food—this was some of the BEST Thai food I've had outside of Thailand (sorry, NYC)
Stay at 16 Bay View, a luxury boutique hotel, and watch the ships come in while sipping on chili mango margaritas at their rooftop bar, The View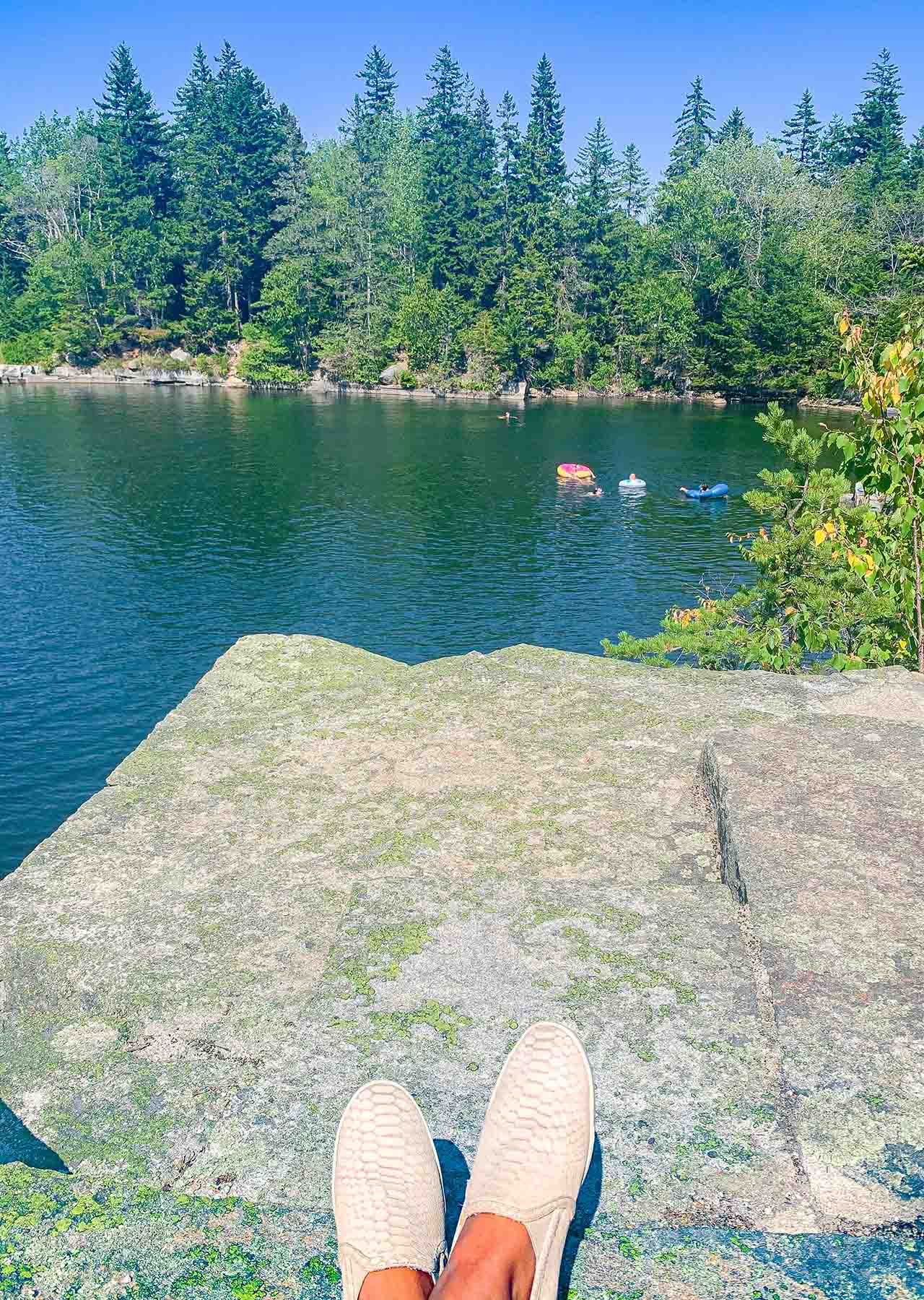 Detour: Take the Ferry to Vinalhaven
If you have some extra time, I recommend day-tripping from nearby Rockland to Vinalhaven Island. It's about an hour and a half drive-on ferry and a beautiful way to commute!
While Vinalhaven is Maine's largest offshore island (about the size of Manhattan), it's incredibly remote with a population of only ~1,100. It's the perfect place to venture when you want to be intentionally off-the-grid.
If you visit in the summer, I recommend diving into the swimming hole at Lawson's quarry! Vinalhaven was once the leading producer of granite in the US!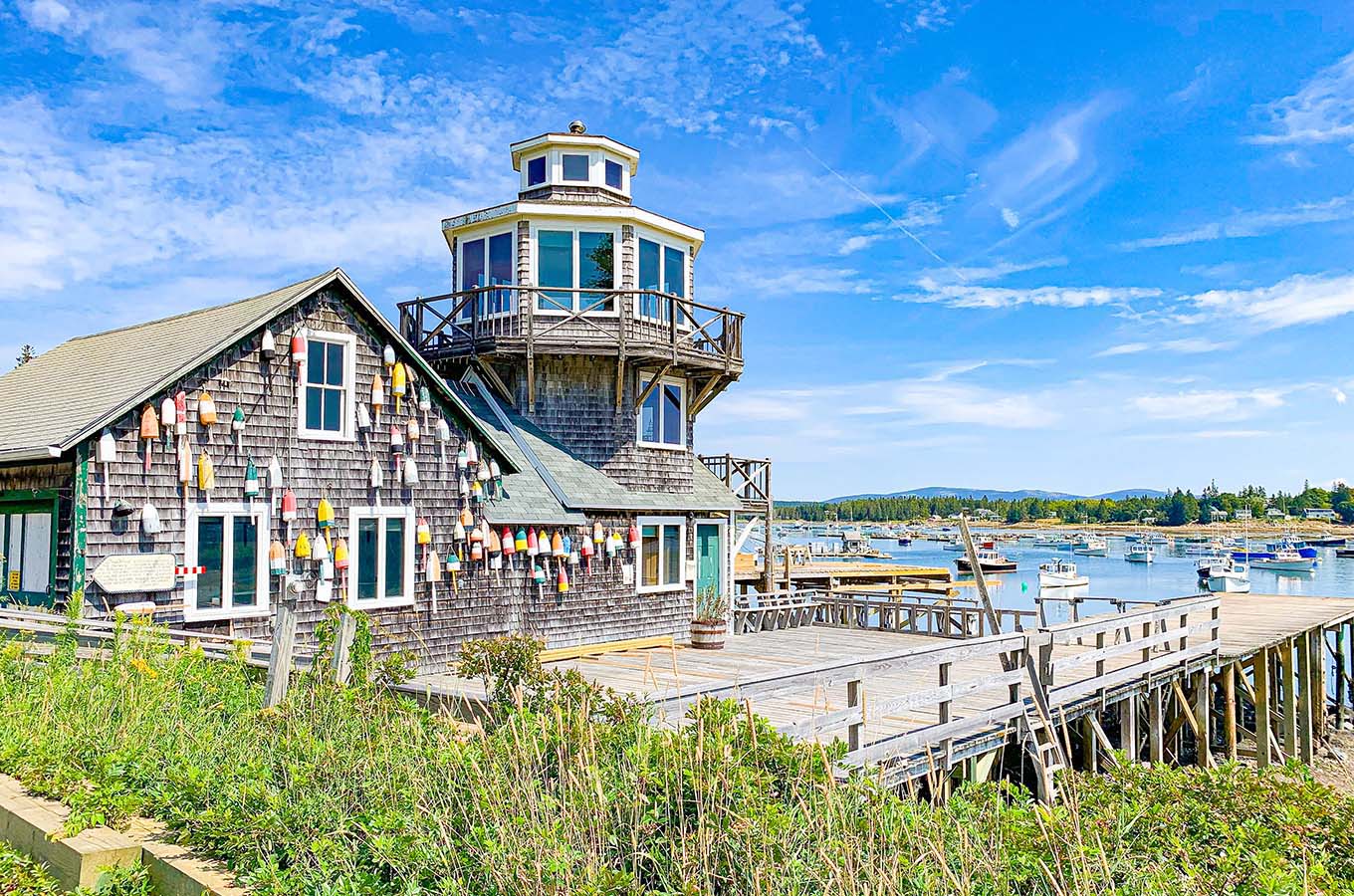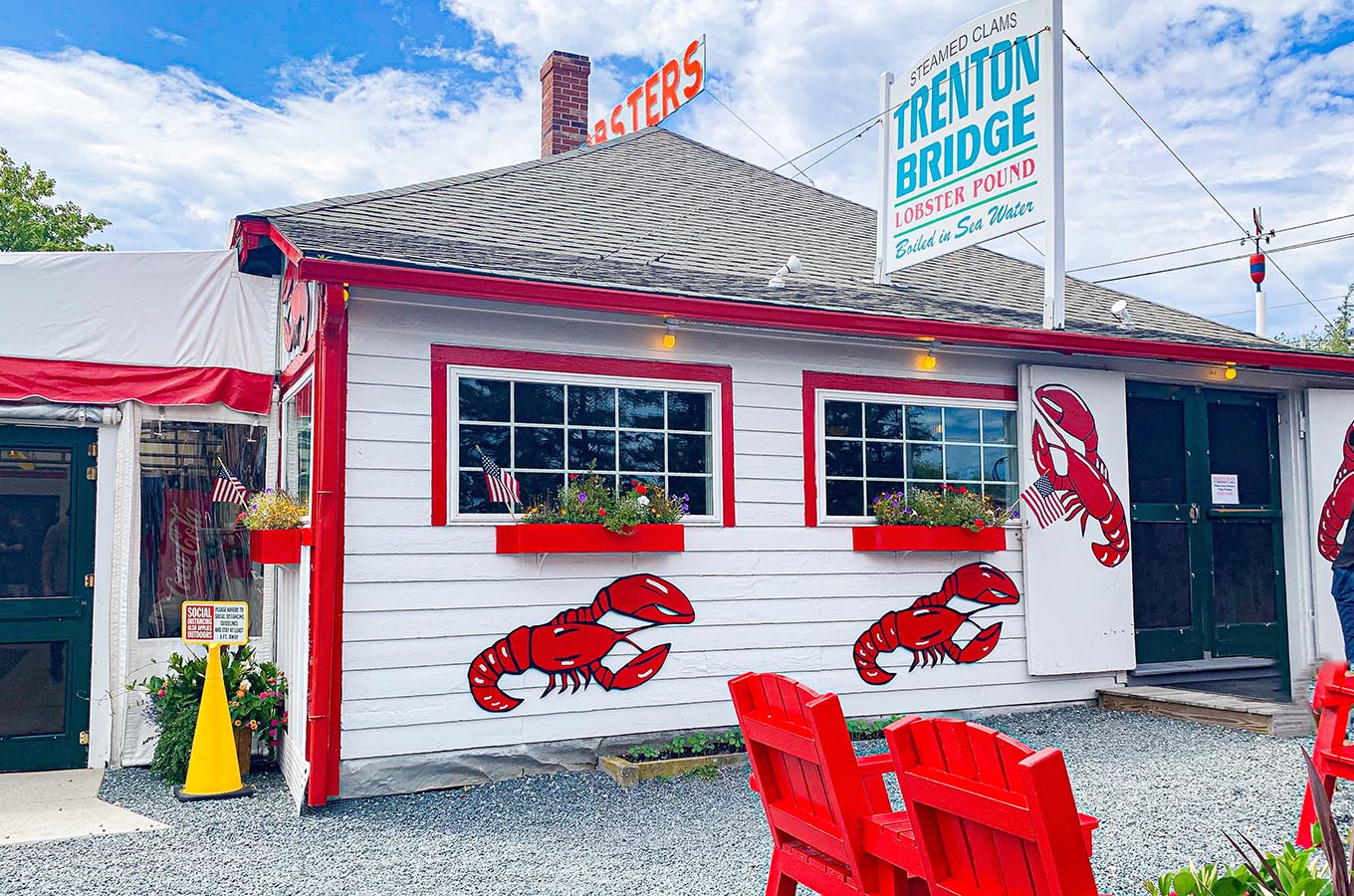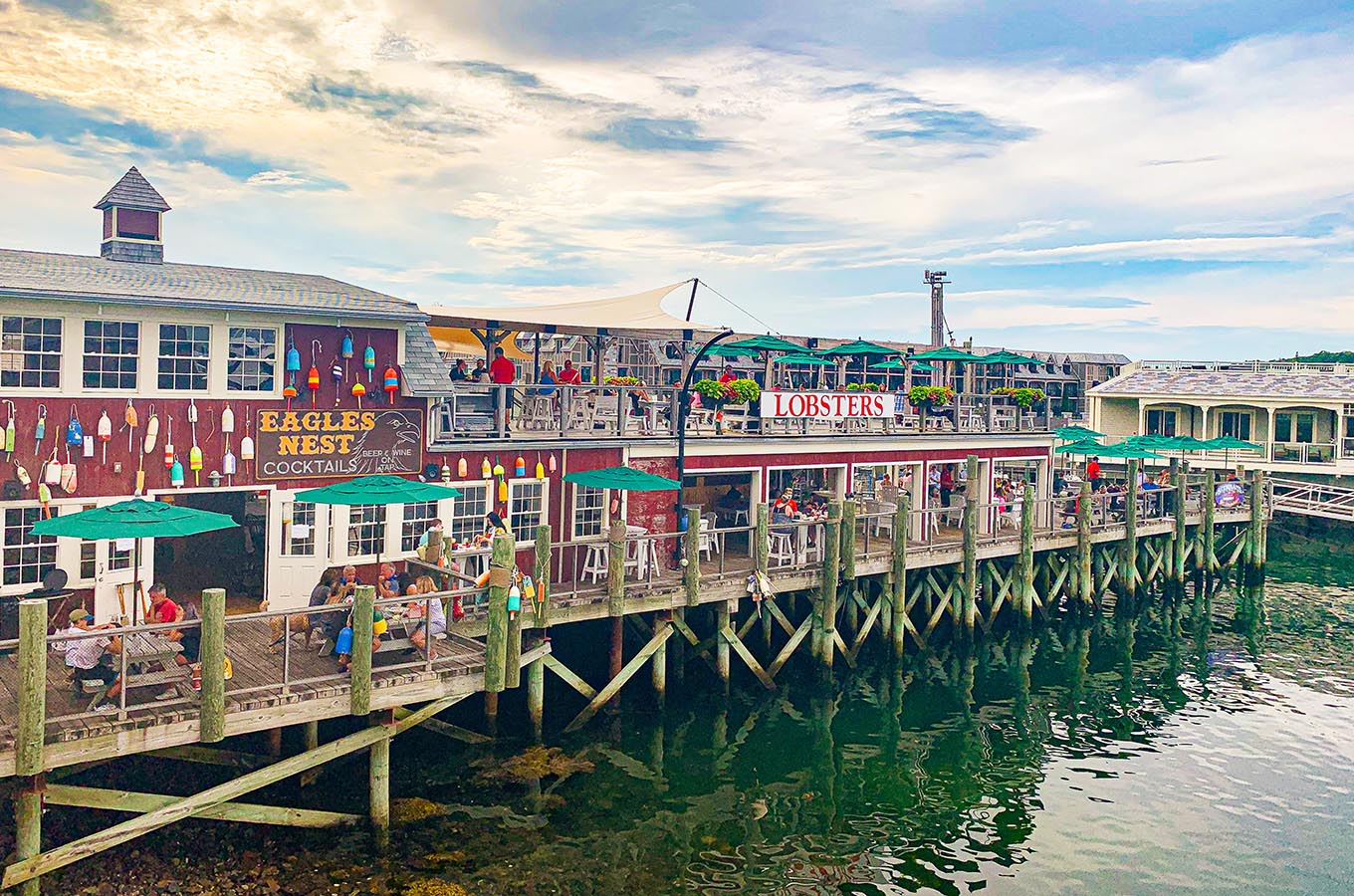 Bar Harbor
Continuing up the coast, Bar Harbor is a town on Mount Desert Island that's best known as the home of Acadia National Park. It's so far northeast that you can see Nova Scotia and also boasts the first daily sunrises of the continental US!
While much of your time will be spent exploring the gorgeous grounds of Acadia (gorgeous ANY season!), I'd recommend carving out extra time to drive around the island and soak up all the super remote vibes of northern Maine.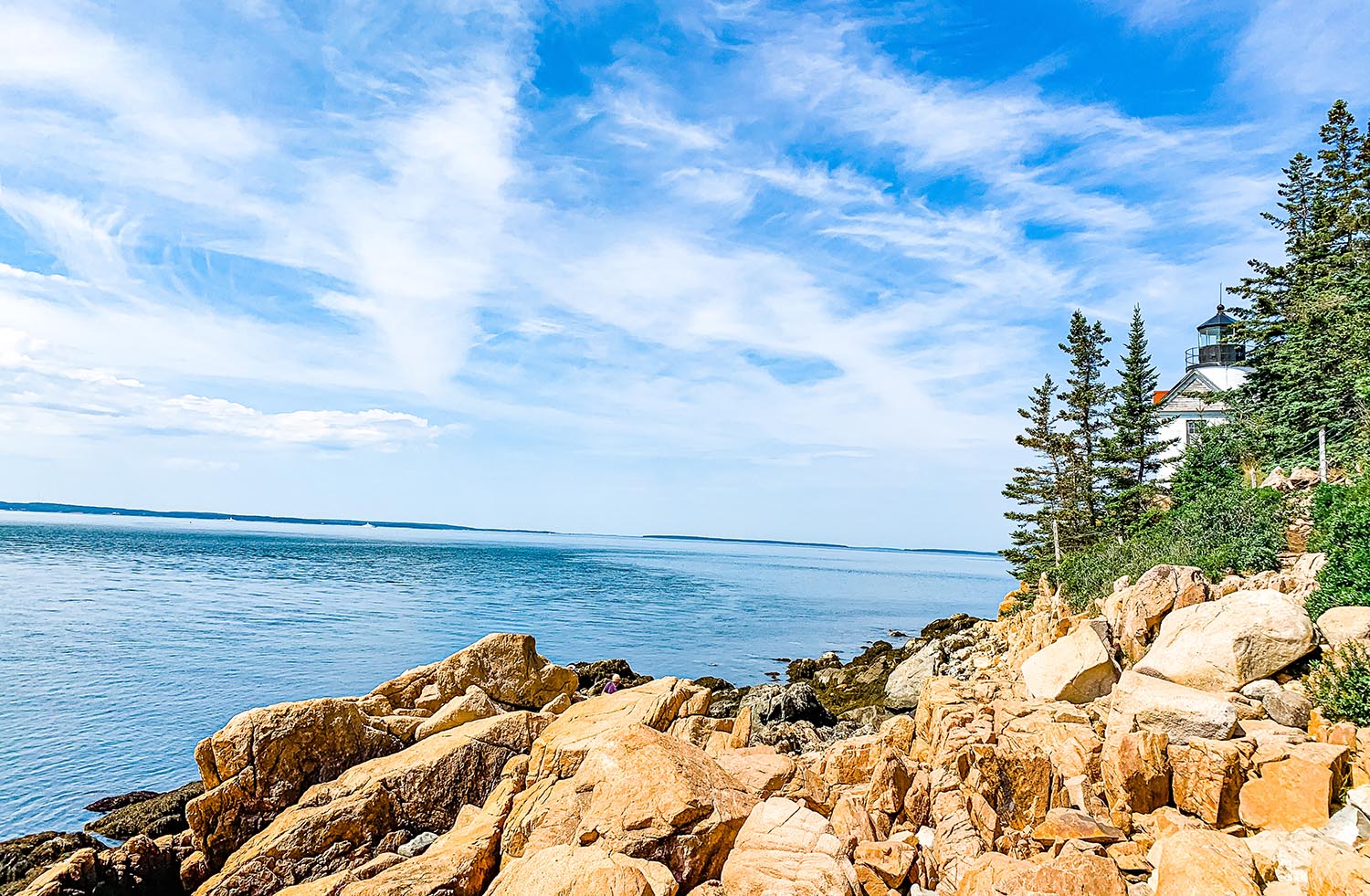 Acadia National Park - Bass Harbor Lighthouse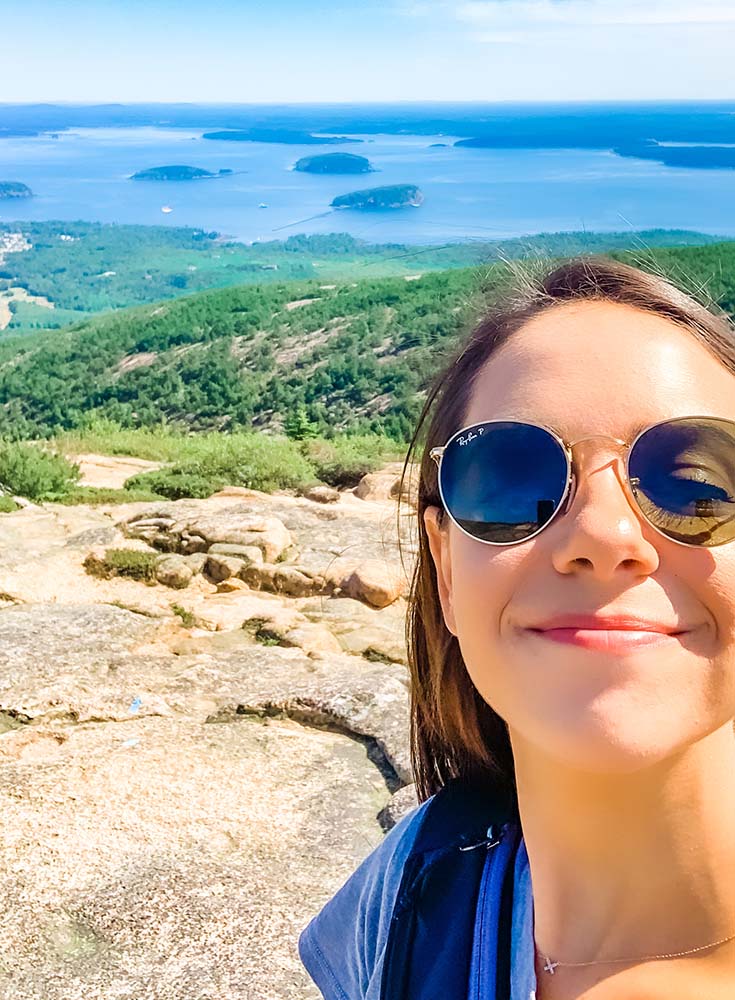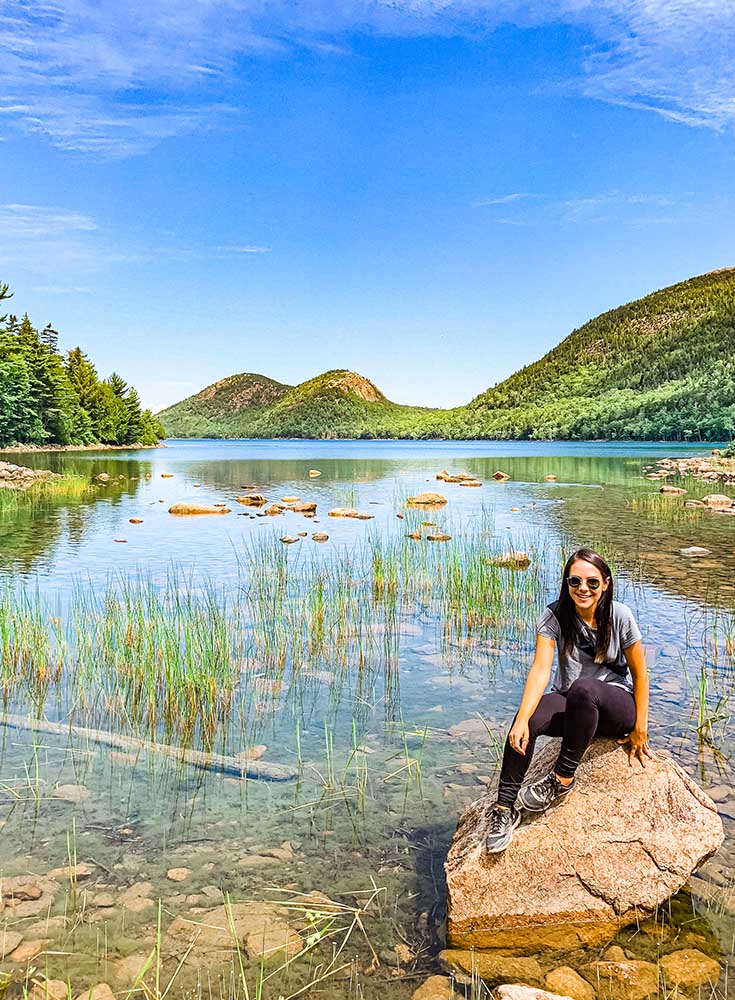 Top Things to See and Eat in Bar Harbor
Cross the Bar Harbor Shore path during low tide and be sure to return before high tide (the path completely disappears during those hours)!
Hike or drive up Acadia National Park's Cadillac Mountain for 360-degree archipelago views
Visit Jordan Pond and stop for lunch at Jordan Pond House for their famous popovers
Escape the crowds in the quiet town of Southwest Harbor and check out Bass Harbor Head Lighthouse!
Choose your own live lobster for dinner at Beal's Lobster Pier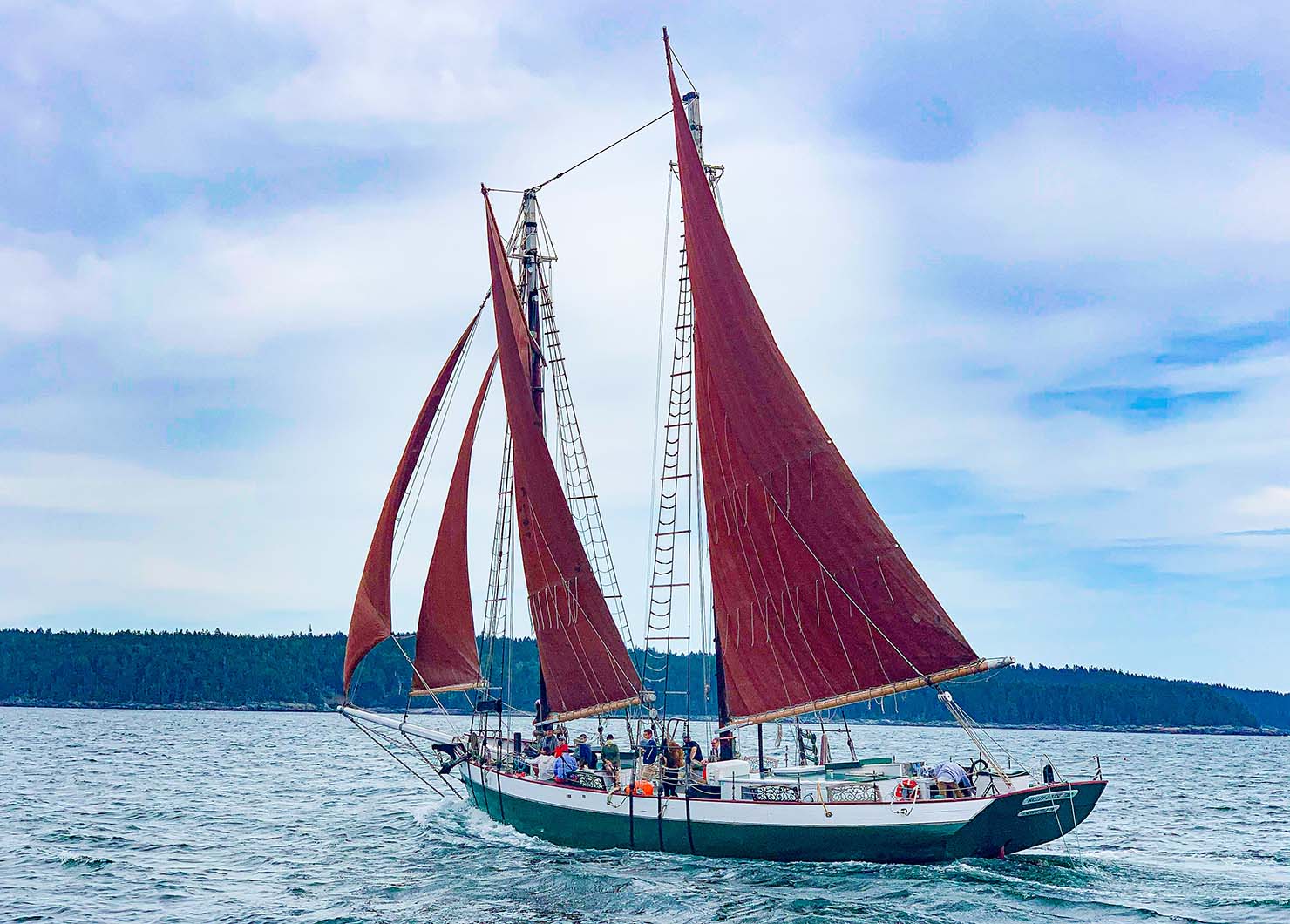 Have you visited Maine before? Share your highlights and favorites in the comments below!