Penelope of Is This Seat Taken? is giving us an inside look into Boston, Massachusetts!
Boston is home! I went to undergrad and grad school here and then stayed in the city for another 10 years. My family lives in the area so I am fortunate to always have a reason to return.
Boston is the perfect size to explore on foot and has a well-rounded blend of historic, comfortable, ambitiousness, and absolute charm. Every neighborhood has a distinctive feel so it's worth spending time in each.
As a bonus, Boston chefs have definitely stepped up to the plate in recent years, and now the city is becoming a culinary destination, too.
Here's my guide to exploring Boston like a local!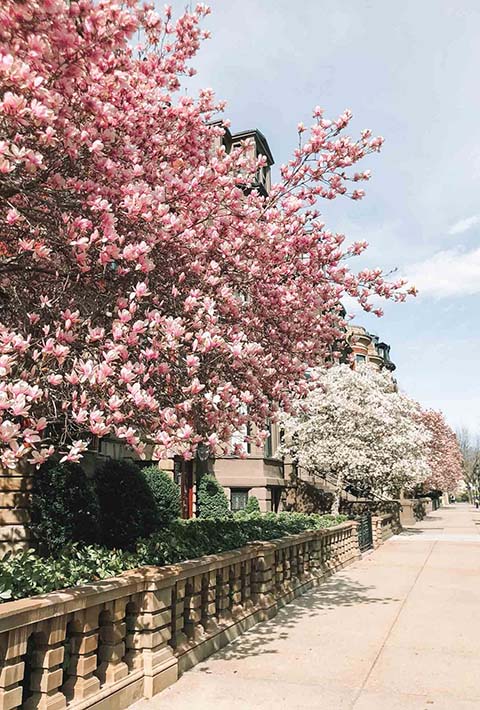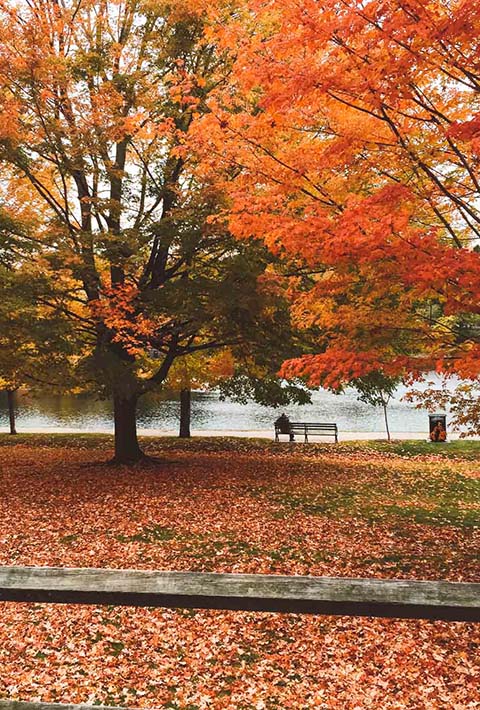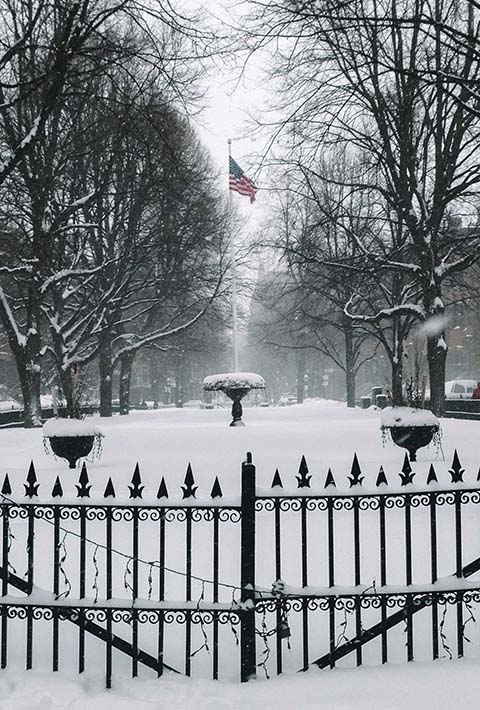 The Best  Time to Visit
Boston is different in every season, which is a fantastic reason to come back and visit.
Heads up: the winter is very cold! But with snow on the ground and holiday festivities, it can be a winter wonderland. So, if you're willing to bundle up, the city will have a fireplace lounge and a cup of hot chowder waiting for you.
If I had to choose one, fall is when Boston really shines! The weather stays warm through October, the tourists have left, breweries and apple orchards are in full swing and the New England foliage is spectacular.
No matter what time of year you visit, layers are key!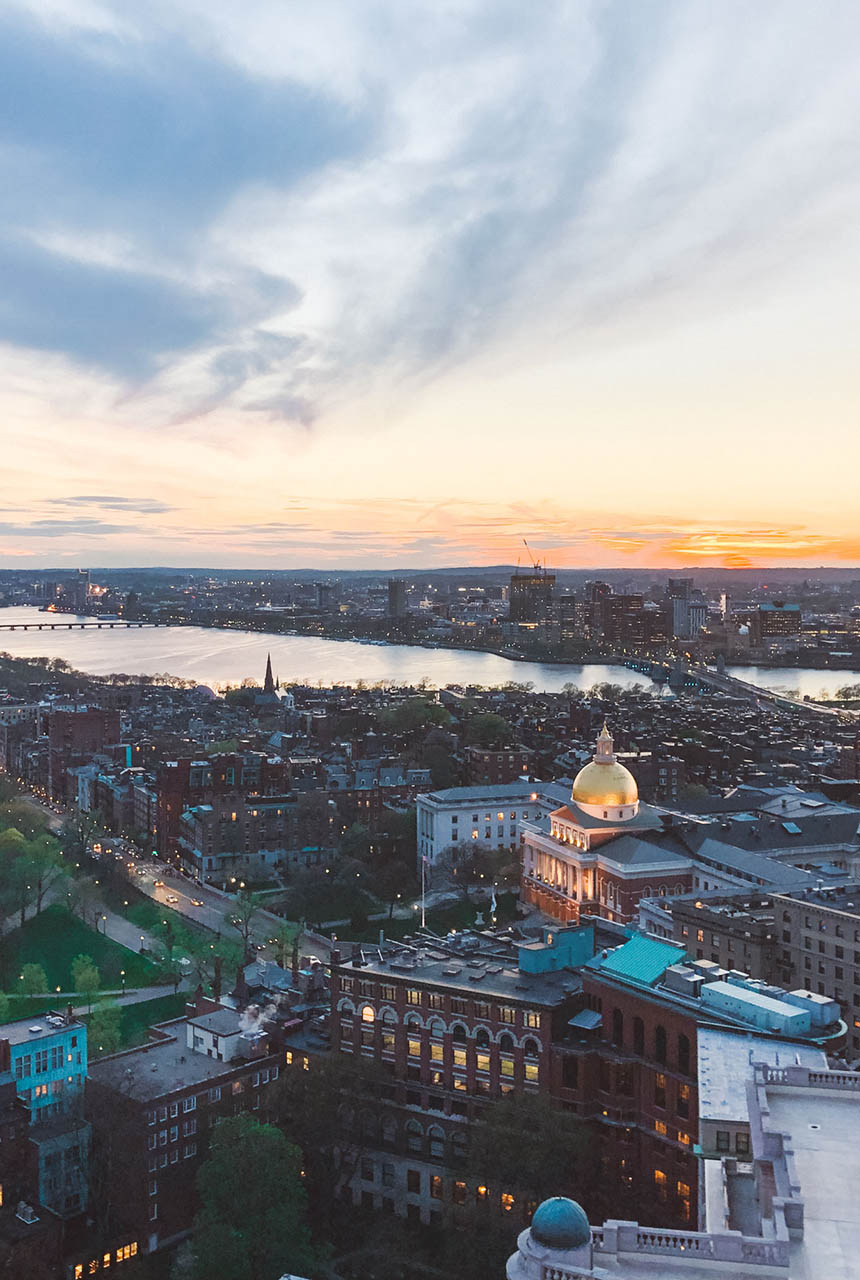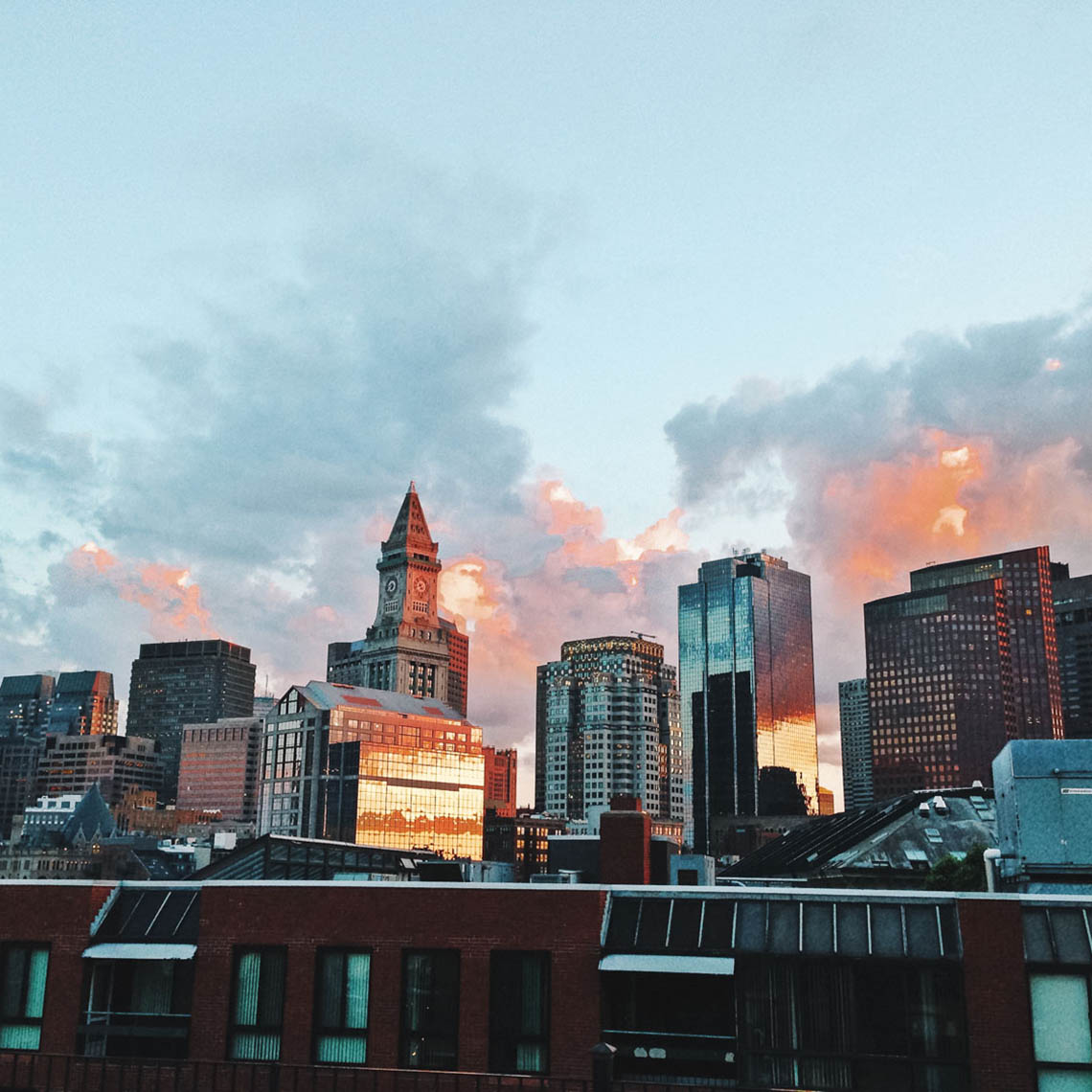 Getting Around 
Don't rent a car! I've been living in the city for 10 years and I still get confused when driving the one-way no-rhyme-or-reason streets.
Boston has the oldest public transportation subway in the country. The "T" is straightforward to use and especially convenient if you are traveling during rush hour or to/from a game.
My suggestion is to buy a roundtrip CharlieTicket from a subway vending machine to start. The fare cost is the same regardless of which stop you get off at. You can always add more money for additional trips.
Otherwise, this town was made for walking! The city is extremely compact and if you stay in a central location, most attractions are within a 30-minute walk. For nights out, Ubers and Lyfts are always available.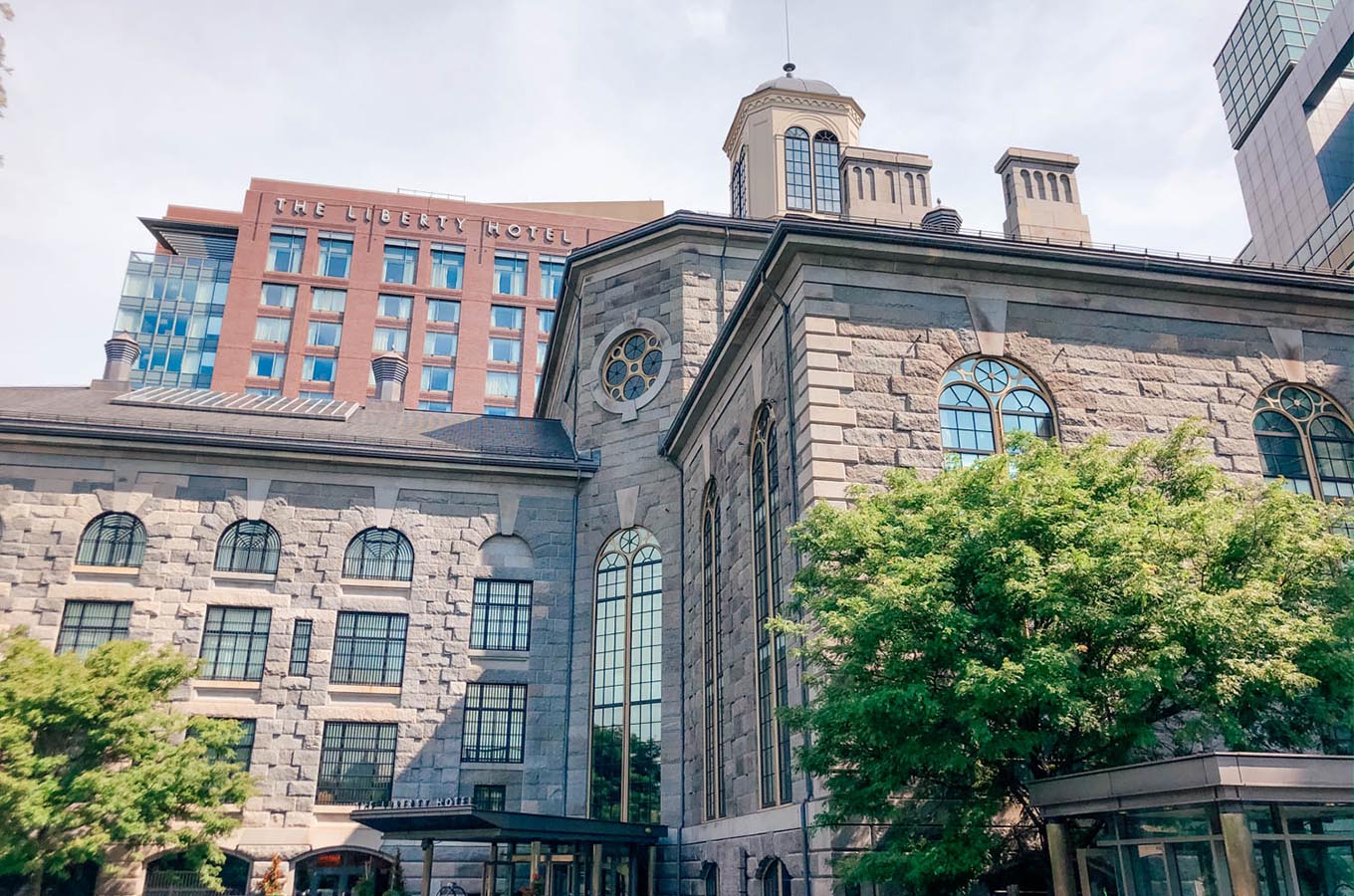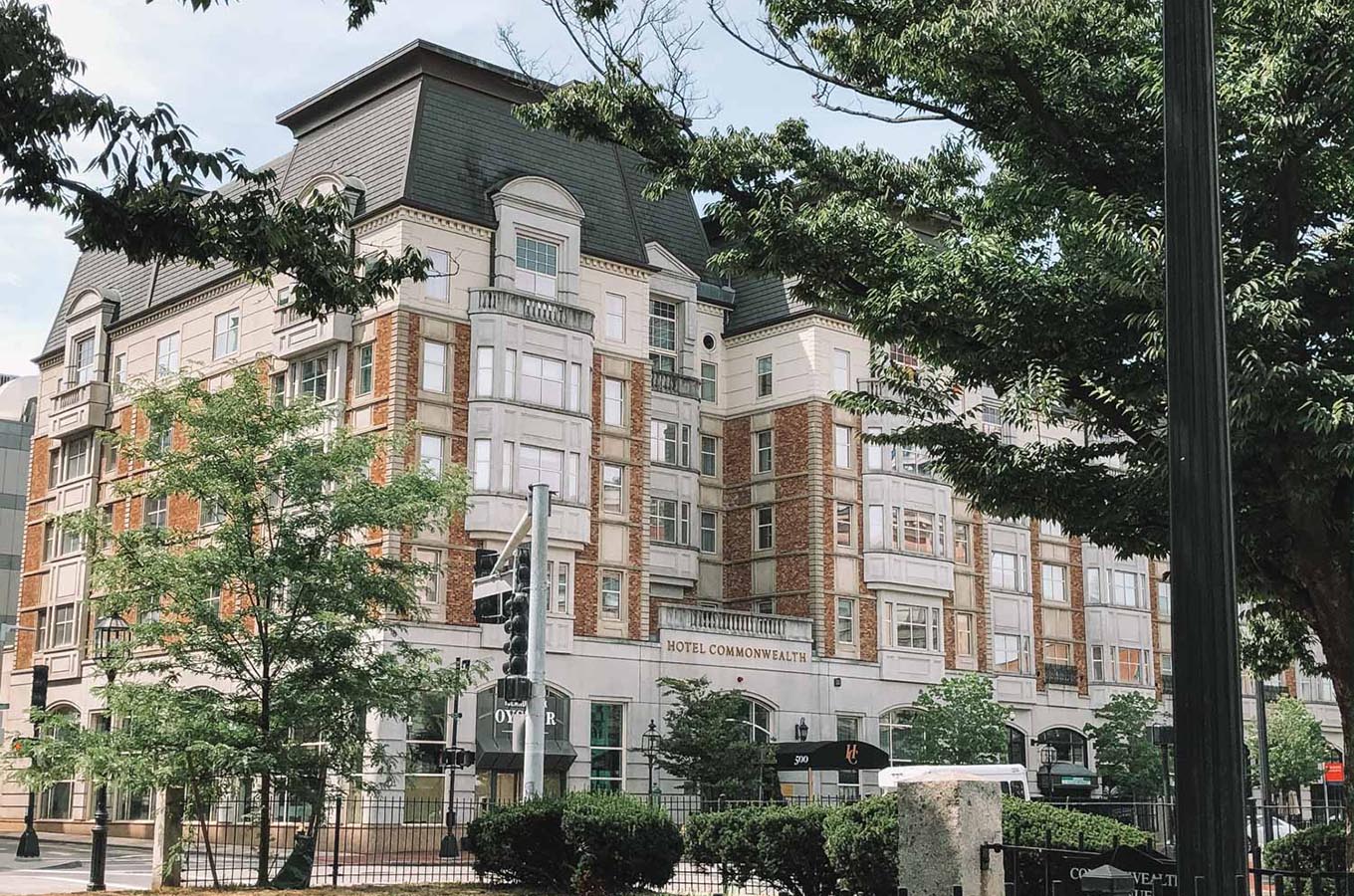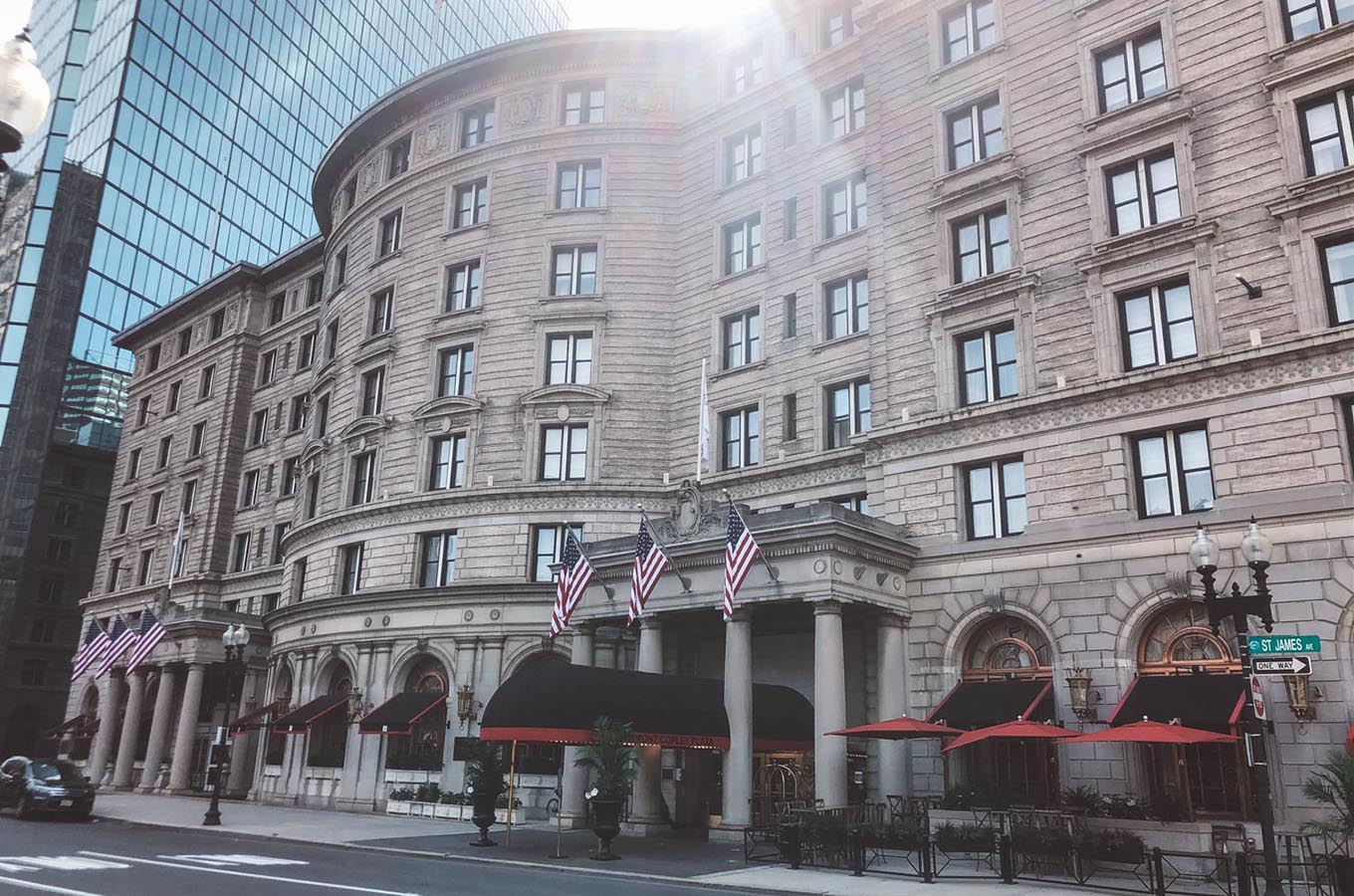 Where to Stay
Luxury
A landmark in Copley Square, the Fairmont Copley Plaza is more of an opulent hotel option. Though it may seem lavish, you'll feel right at home after being greeted by the staff and hotel's canine ambassador, Cori. The restaurant OAK Long Bar is also an excellent old-school setting with the best martinis in the city.
Hotel Commonwealth is located in Kenmore Square, just down the street from Fenway Park. The staff goes "above and beyond" at this hotel, and it is an especially great host location for meetings or special events.
The Liberty Hotel looks out to the Charles River in the historic Beacon Hill neighborhood. The Library's claim to fame is that it was once a prison that housed incarcerated suffragists, WWII captives, and even Malcolm X. The unique architecture and prison cell remains add an edge to a beautifully designed hotel.
Keep an eye on their weekly events: fashion shows during the fall, holiday extravaganzas, upside-down Christmas trees in the winter, and events where you can mingle with the city's elite.
The Envoy Hotel has a modern vibe and tends to skew younger. Located in the innovative Seaport area, there are restaurants and cafes, a movie theatre, a bowling alley, pop-up shops, and a marina to explore. Envoy's rooftop bar overlooking the city is a definite scene.
Mid-Range
You can usually find rooms at the Boston Park Plaza for under $150 a night. Located steps away from the Boston Public Garden, most landmarks are within walking distance. The hotel was recently restored and renovated so everything is very comfortable.
The rooms are on the smaller side, but you can always hang out in the expansive lobby space or top-of-the-line Lynx Fitness Club.
Budget
The Revolution is a new budget hotel in the trendy South End neighborhood. The rooms are small (bunk beds and communal baths are an option!) but are perfectly designed to accommodate guests. The lobby features really cool decor and street art that celebrates all of Boston's "firsts."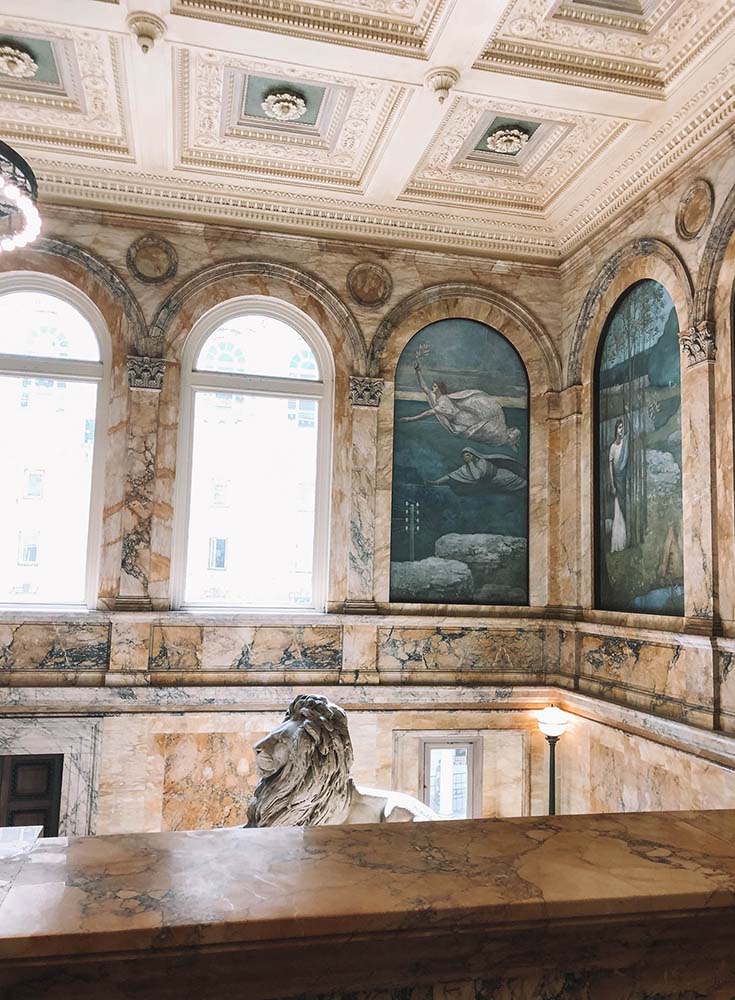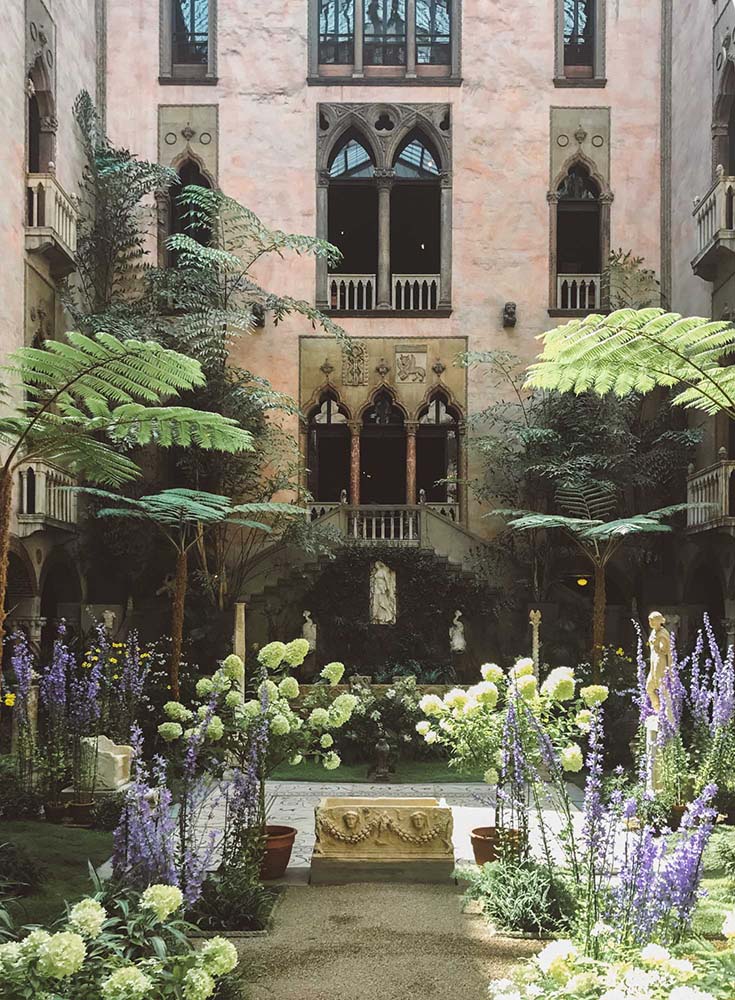 What to Do + Local Highlights
Take a Walk Along the Freedom Trail
Walk the Freedom Trail! You can do this with a quirky costumed guide or just follow the red brick path. The highlights of this 2.5-mile walk include Faneuil Hall, Old North Church, Paul Revere's House, some very old burial sites, the USS Constitution, and Bunker Hill Monument.
This is touristy, but even if you're not a history buff you'll come across attractive parks, street performers, beautiful Harbor views, and some of the best food in the city.
See the Museums
Boston has world-class museums! The Museum of Fine Arts and the Boston Tea Party Ships & Museum are both worthy visits, but the Isabella Stuart Gardner Museum is the most unique! It was the home of an eccentric socialite who collected and commissioned art from all over the world.
She gifted her home to Boston in 1903 under the condition that her collection be left untouched. The exemptions are the artless frames abandoned after the most-famous art heist in history occurred here (it's still unsolved!).
Every third Thursday of the month, the museum stays open late and features activities, food and drinks, and live music in the stunning courtyard.
Visit the Boston Public Library
The Boston Public Library is my favorite place in the city. Walk through the Dartmouth Street doors to feel like you are making a grand entrance! From there, Bates Hall and the Sargent Gallery are must-see rooms.
Visitors can also relax in the stunning Courtyard or Map Room Tea Lounge which recently expanded to include a bar. The library offers fantastic art and architecture tours daily
 Explore "New Boston"
The Seaport is Boston's new "city within a city." Almost everything has been built in the last 10 years, and it is a cool juxtaposition from Boston's historic sites just across the way.
You'll find trendy restaurants, a movie theater, a bowling alley, a marina, and a mix of outdoor pop-up attractions. The Boston Harborwalk follows the water's edge for 43 miles and is particularly scenic in the Seaport, especially around sunset.
The Underground Tunnel System
The "Big Dig" is the name of Boston's historic and expensive underground tunnel system project. It was completed in 2007 and the old elevated roadway was transformed into the Greenway.
There are often art installations, local market vendors, food trucks, and wine/beer gardens depending on the time of year. It's a great gateway into Quincy Market, the North End, or the Seaport area.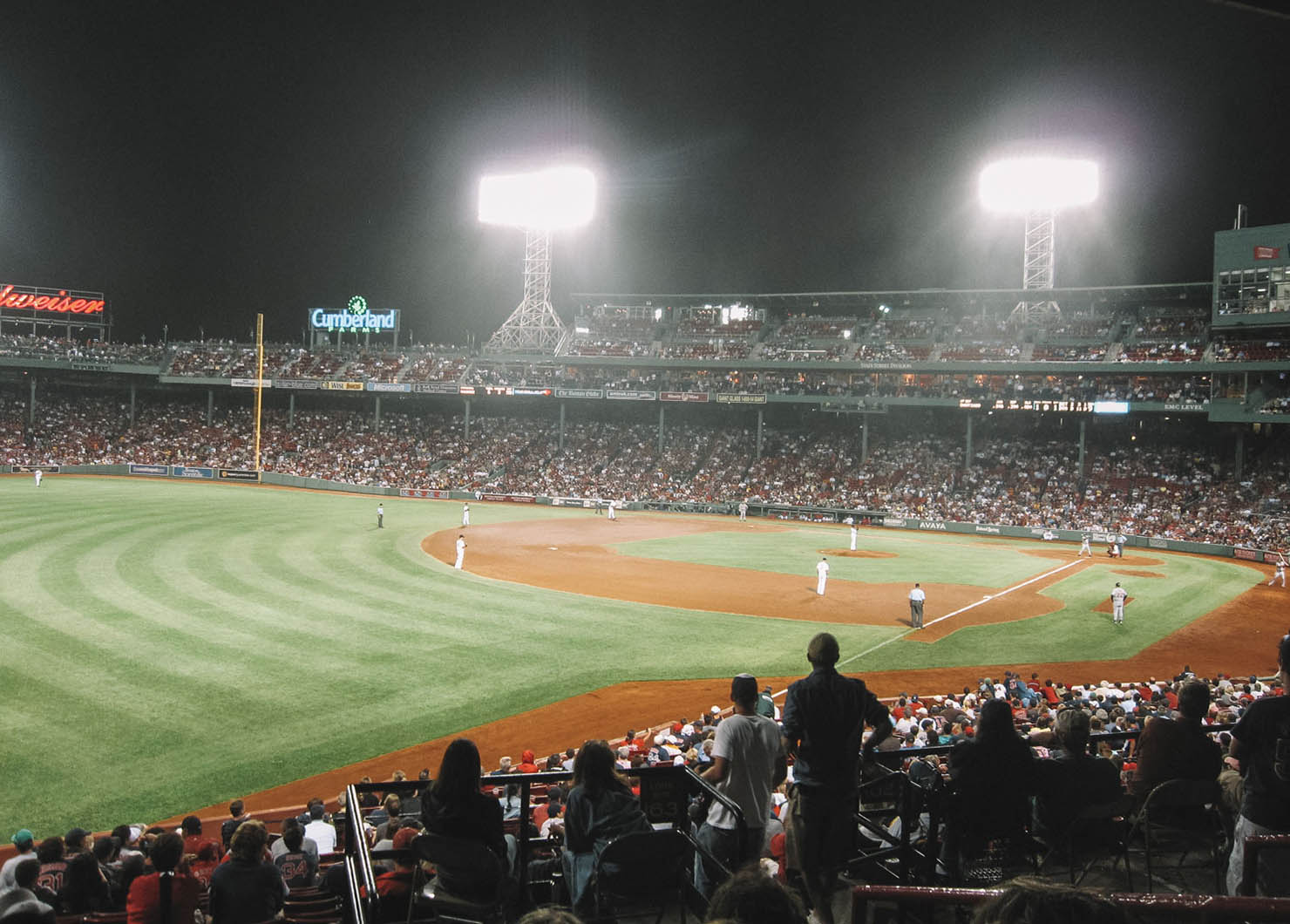 Hang Out at Fenway
Go to Fenway Park! Even if you are not a Red Sox fan, there's an energy here that is very unique! It's the oldest major league ballpark still in use, so history and nostalgia are definitely a factor. Tours of the park are also offered daily year-round.
Shop at Newbury Street
Newbury Street is Boston's shopping mecca, with a mix of boutique stores, brand names, along with cafés and restaurants. The high-end designers are closest to Arlington Street and tend to get less formal as you walk west.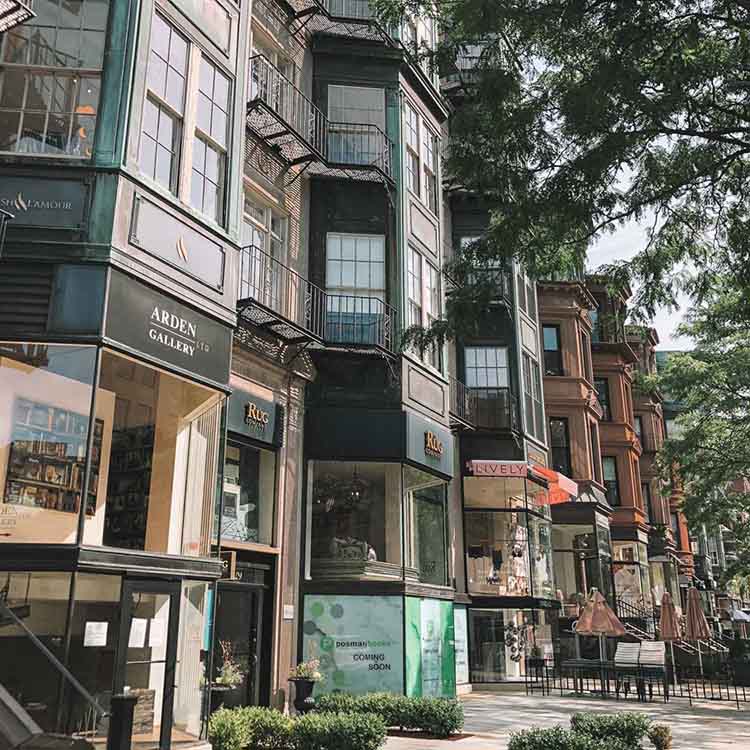 Wander the Gardens
This is also the start of the Boston Public Garden, a well-maintained oasis with willow trees and a small lagoon. The Swan Boats and the "Make Way for Ducklings" statues add an endearing quirkiness to the garden.
Across the street, the Boston Common is an extension of the park that has fields, tennis courts, and a gazebo for community concerts or public events.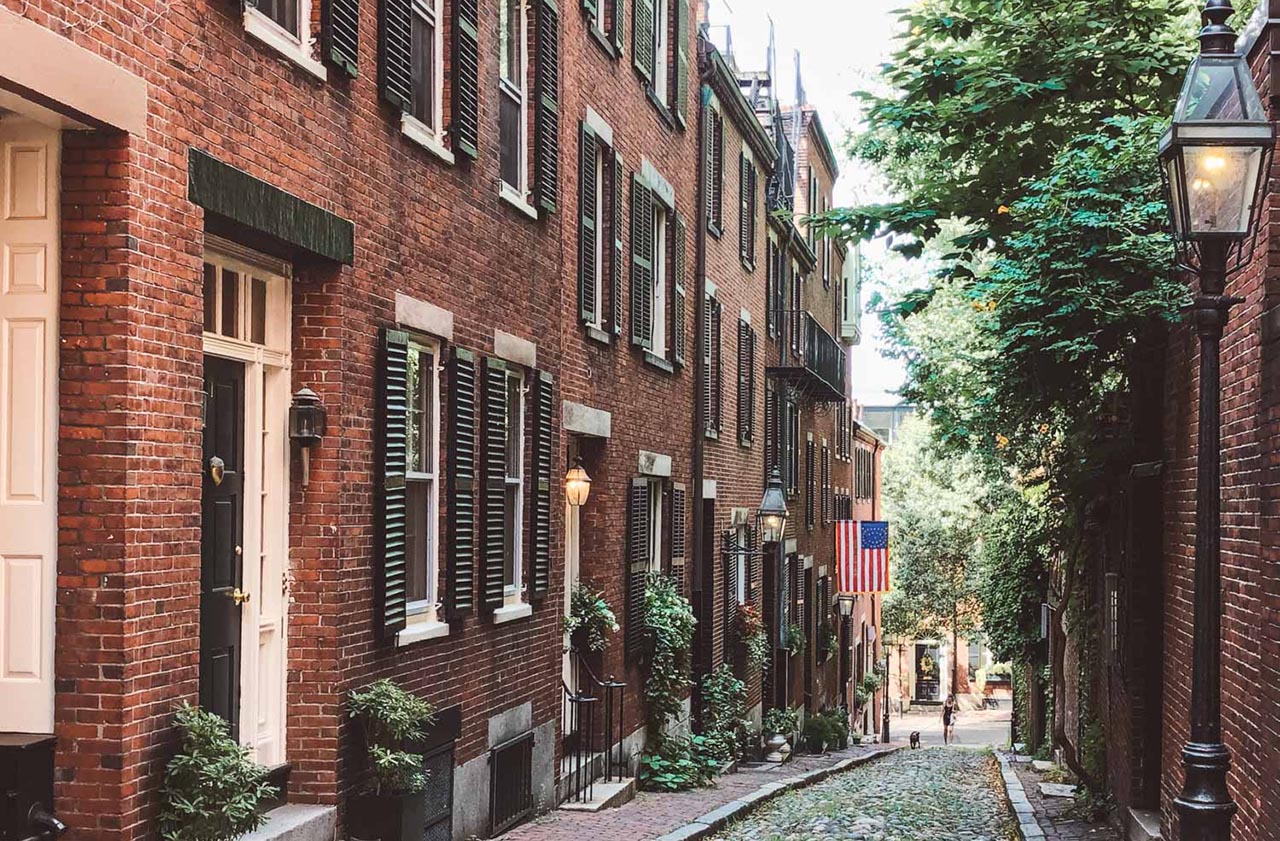 Acorn Street in Beacon Hill
Visit the Historic Neighborhood of Beacon Hill
Beacon Hill is a historic residential neighborhood with the State House located prominently at the top. Across the street, one of the best-kept secrets is the Boston Athenaeum at 10 ½ Beacon Street.
Founded in 1807, this independent library is 5 floors of rare book collections, historic art, and the dreamiest nooks and crannies. Tours and day passes are available.
Walking deeper into Beacon Hill, the Federal-style row houses, brick sidewalks, and cobblestone streets make it particularly picture-worthy. Keep an eye out for Louisberg Square and Acorn Street!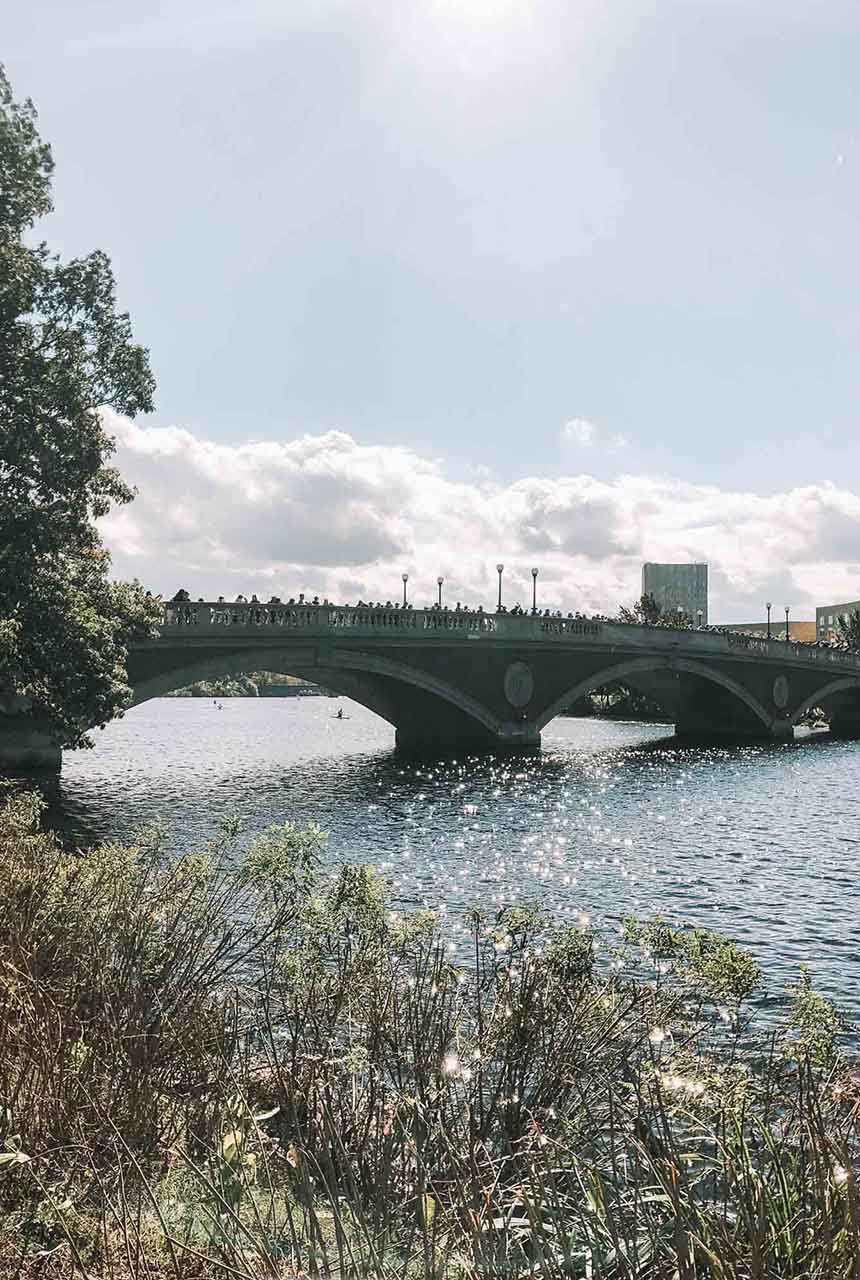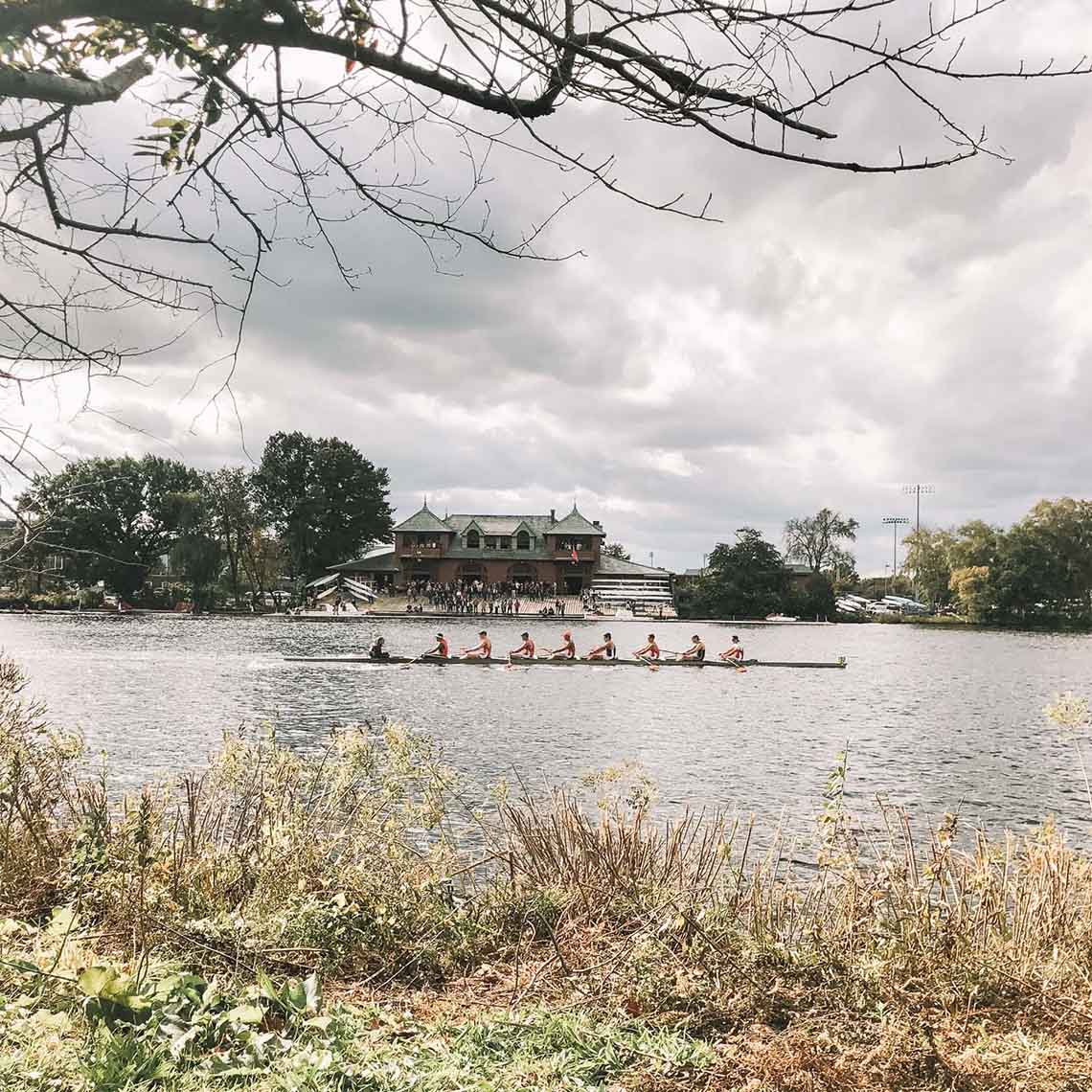 Walk Along the Waterfront Promenade
Running parallel to Charles Street is the waterfront promenade or the "Esplanade" along the Charles River. Visitors can walk along the path, cross one of the bridges to Cambridge or rent sailboats and kayaks from Community Boating.
Venture Through the South End Neighborhood
If you venture to the less touristy South End neighborhood, you'll be treated to some beautiful homes, award-winning restaurants, and specialty stores.
I highly recommend stopping by the SOWA Open Market (South of Washington) which runs on Sundays with food trucks, a beer garden, local vendors, and antique stores. SOWA artist studios open up to the public every first Friday of the month and in December there's a popular Winter Festival market.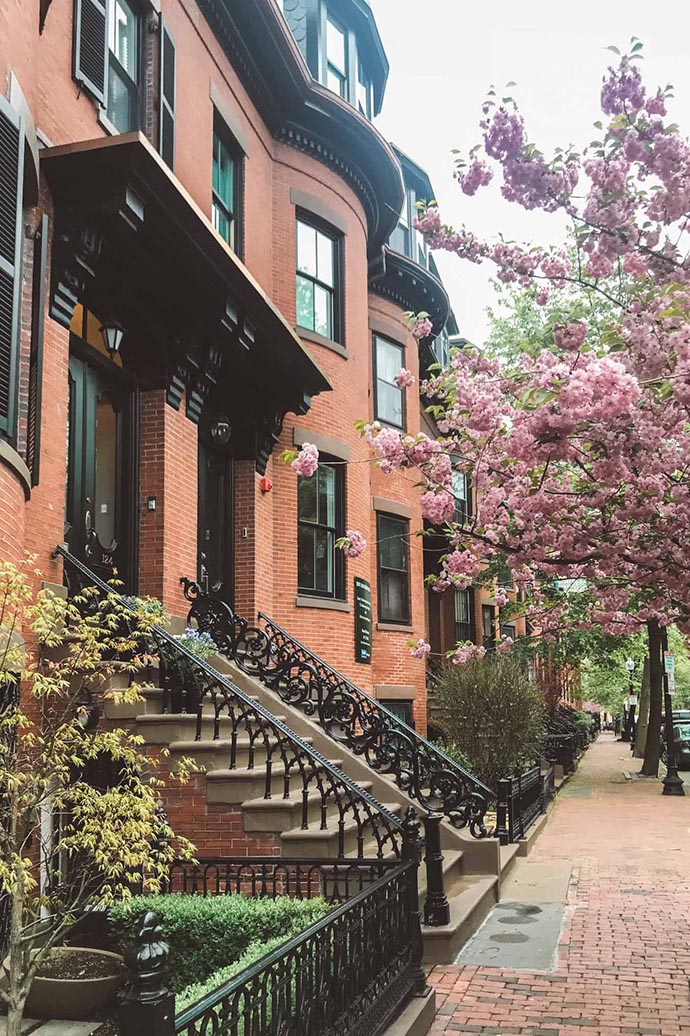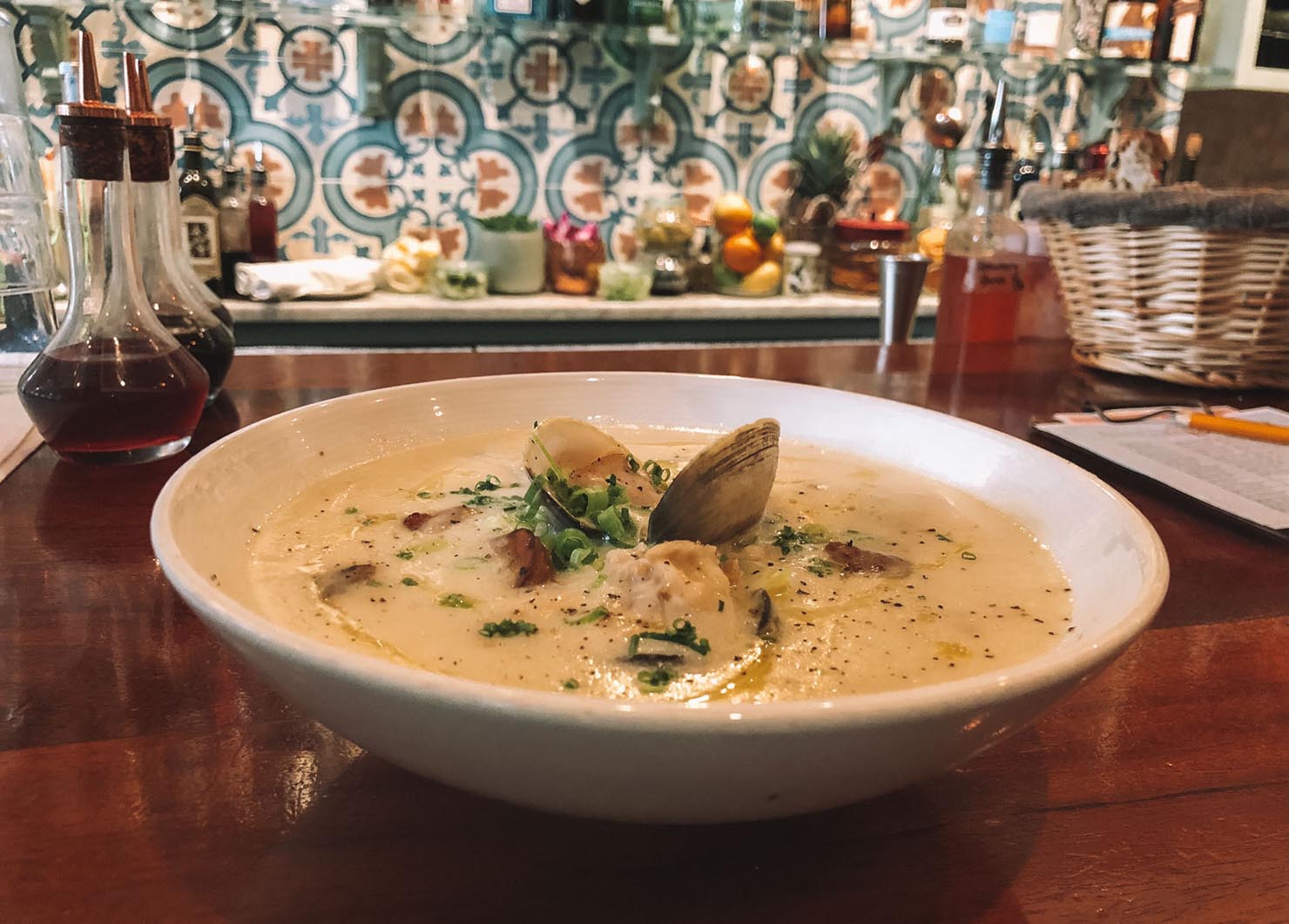 Things You Have to Eat
It should come as no surprise that seafood should be a priority during your Boston visit.
Lobster Roll
A good lobster roll will have a buttered and grilled bun, be packed with fresh New England lobster meat, and not much else! Though the "Boston way" is a cold mayo-based roll, you can also elect for a warm butter version at most places.
Clam Chowder
Clam chowder is the real deal in Boston. It has a rich creamy milk base and is loaded with clams and potatoes. For oysters, you can't go wrong with any from Cape Cod or Duxbury.
Island Creek Oyster Bar and Saltie Girl are two excellent locations for all of the above!
Sample the Offerings in Boston's Little Italy
You can't visit the city without having a meal in the North End—Boston's acclaimed version of Little Italy. With dozens of authentic mom and pop gems, you're bound to find an amazing pasta dish.
Post dinner, a cannoli is the best dessert in the city. There are two main competitors on Hanover Street, but I always go to the original Mike's Pastry.
Three Cheers for Craft Beer
Boston already had a strong beer scene with Sam Adams and Harpoon, but craft breweries have been popping up all over the city too. During the summer, beer gardens are a great place to mingle. Cheers!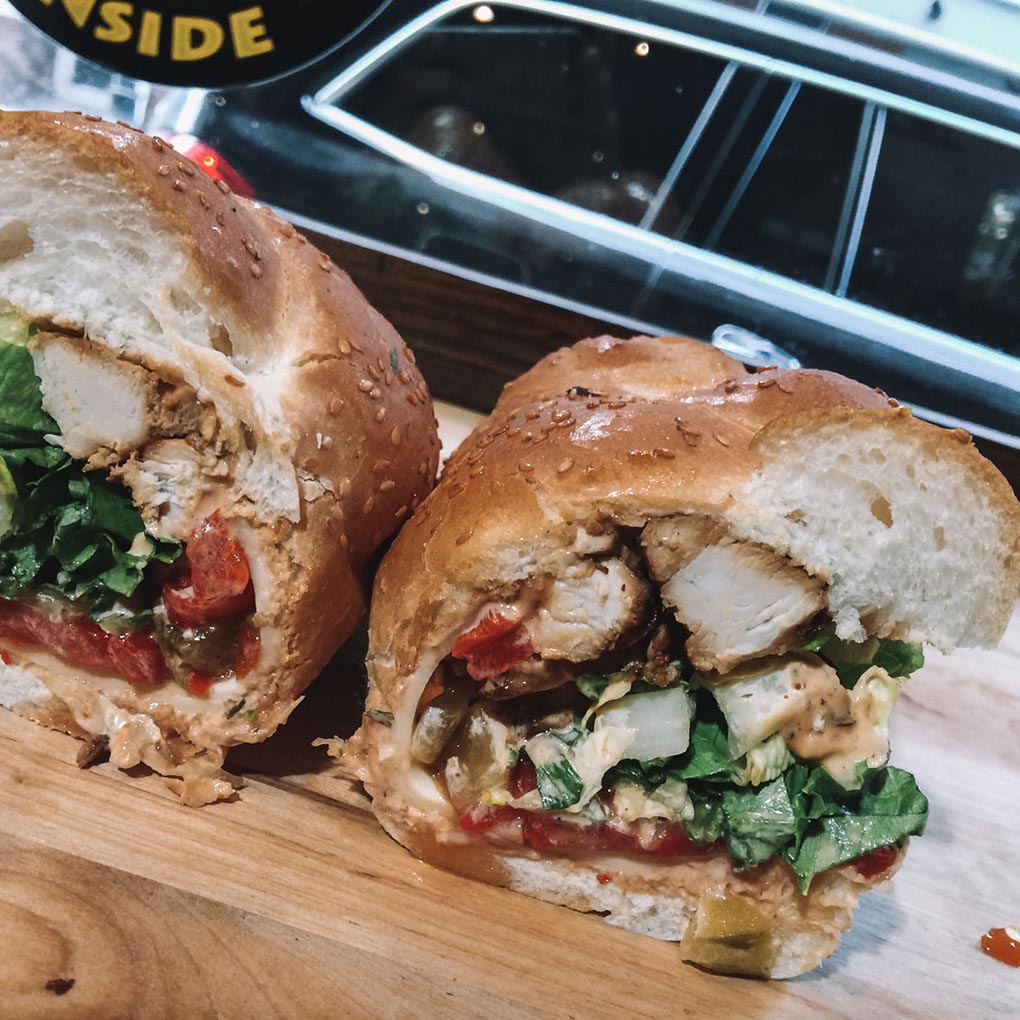 Where to Eat
For Breakfast
The best way to start the day is with a Mike and Patty's breakfast sandwich. For a café experience, Flour has excellent pastries. And of course, there's always iced coffee from Dunkin'!
Artisan doughnut shops started popping up in the city a few years ago. My favorite is Blackbird Doughnuts. Their flavors are fresh and fun, but without the toppings overkill.
The Beehive is the go-to place for brunch or dinner in the South End. The bohemian-esque restaurant features a stage with local jazz musicians and entertainers on a nightly basis.
For Lunch + Light Bites
Before or after a Red Sox game, make a reservation at Island Creek Oyster Bar. This restaurant has a great vibe and their seafood dishes are perfection.
For an on-the-go sandwich (lobster roll included) stop at Pauli's in the North End. Paul and his team are constantly crafting new variations on classic dishes, the portions are big and prices are very reasonable. (Pictured above!)
For Dinner + Drinks
A local's favorite, Toro is a tapas restaurant and bar. Everything they have is delicious and shareable. They don't take reservations so get there early!
Fox & the Knife is an Italian restaurant run by a kickass female chef and an all-female team in South Boston. Chef Karen Akunowicz's delicious aperitivo-style menu is inspired by her time in Modena, Italy.
ReelHouse is a beautiful waterfront restaurant in East Boston. Its patio and view make this an ideal destination for sunset apps and cocktails. During the summer, a complimentary boat shuttle will take you to sister restaurant Pier 4 in Charlestown!
Bogie's Place is an "adults only" speakeasy restaurant located through JM Curley's (which has a great burger!). The steak and cocktails are the standouts in this cozy backend room with a private bar. This place will definitely impress your date.
When you've worked up an appetite exploring the beautiful Back Bay brownstones and shopping on Newbury Street, Piattini's is a reliable spot for a panini, pasta, or salad. For something a little bit more upscale, Sonsie is a longtime staple with bistro-style seating in the front. Both are great for people watching!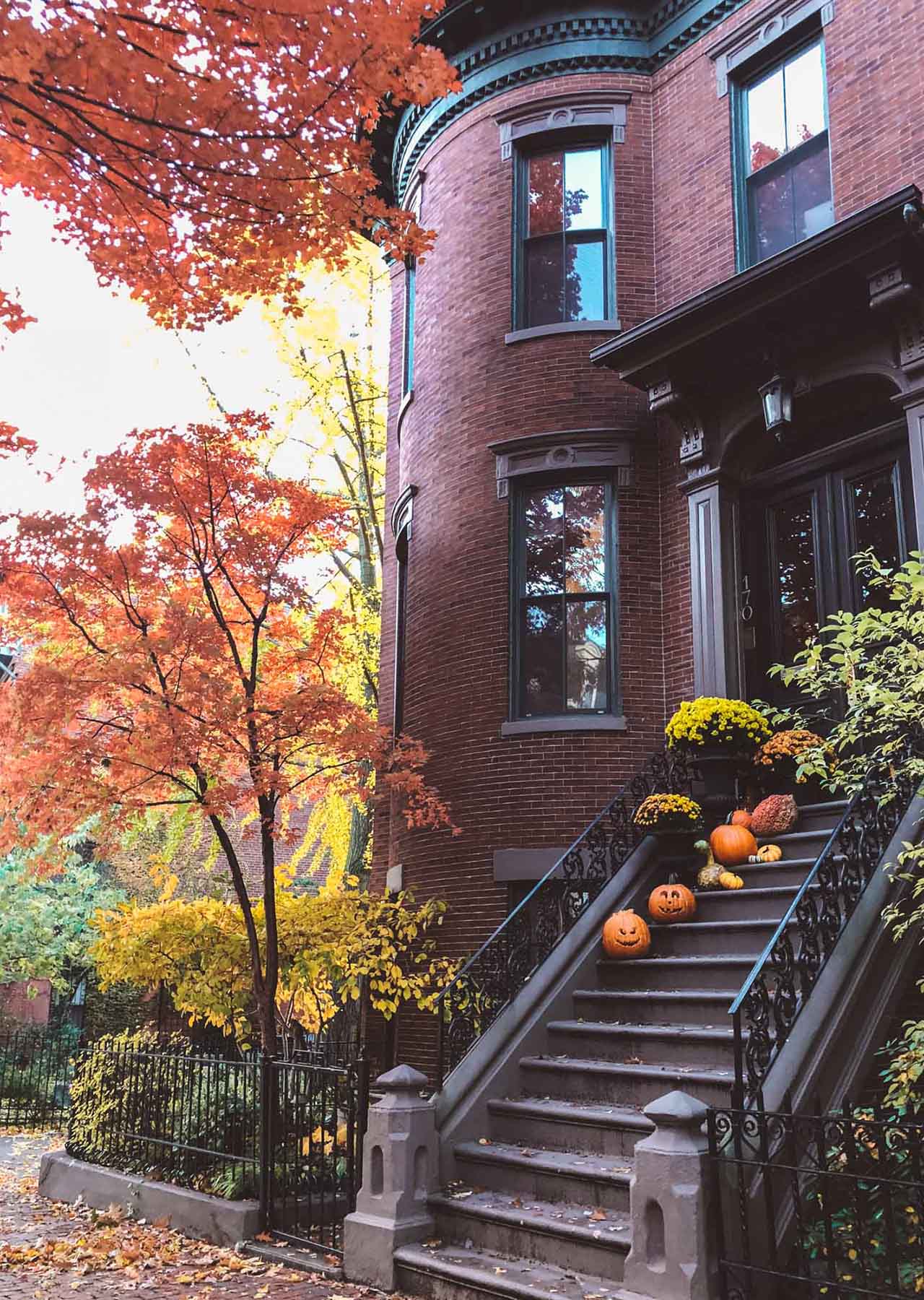 Helpful Tips + Fun Facts
Bostonians love sports. Residents take great pride in the city, nicknamed "Title Town" after so many championship wins. The bars will play the Sox, Bruins, Celtics, Patriots, or local college games, loud and proud.
South Boston or "Southie" is often depicted as gritty and mob dominant thanks to movies like The Departed and Black Mass. I've had out-of-town friends request a visit to the area but are disappointed when they see young adults, refined bars, and recently renovated townhouses.
If it helps, you are more likely to hear the Boston accent here!
So many day trips are within reach of Boston. Head to Cape Cod for the beach and lighthouses, south to Newport, RI for the mansions, or up north to the White Mountains during leaf-peeping season.

Here's some more info to help plan your trip: