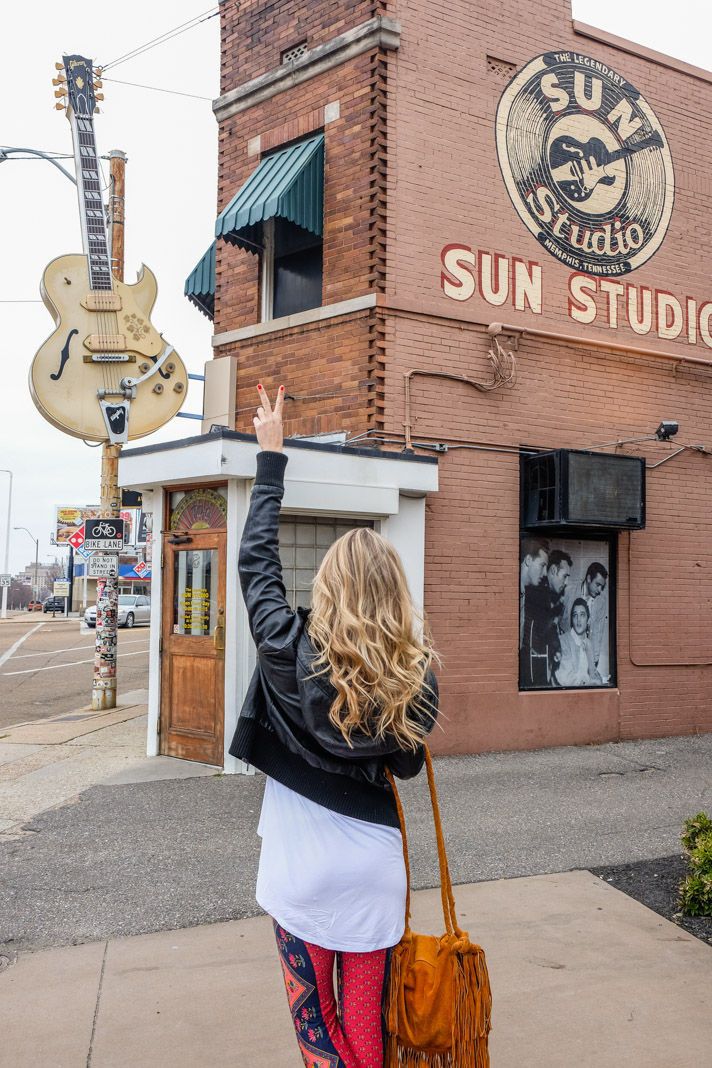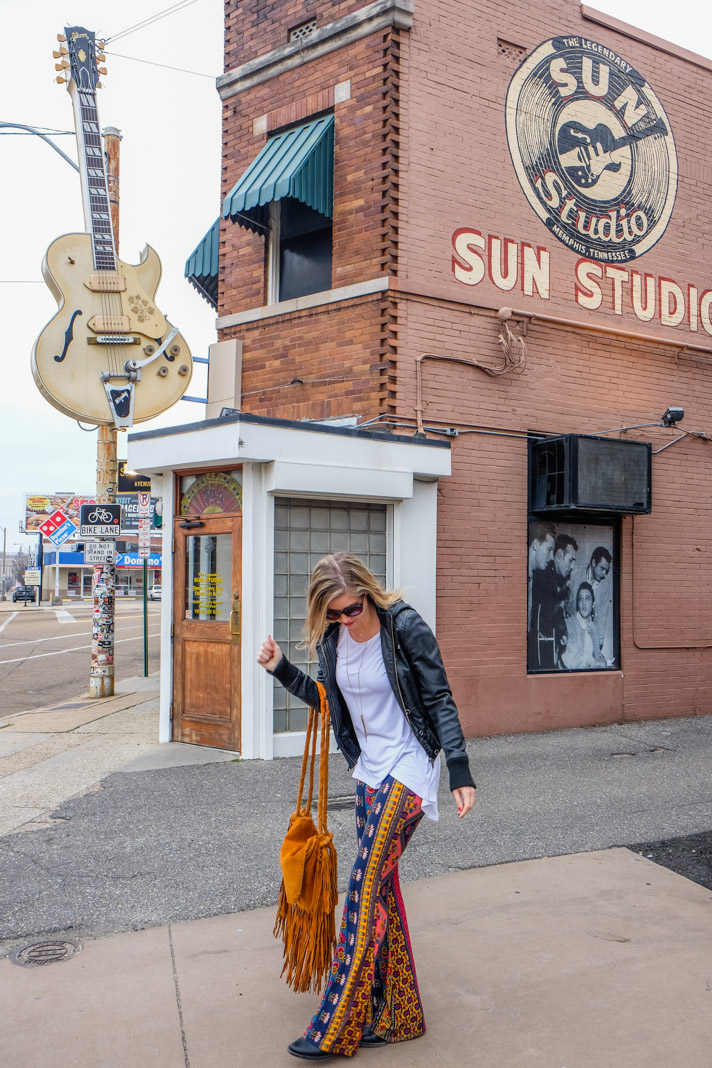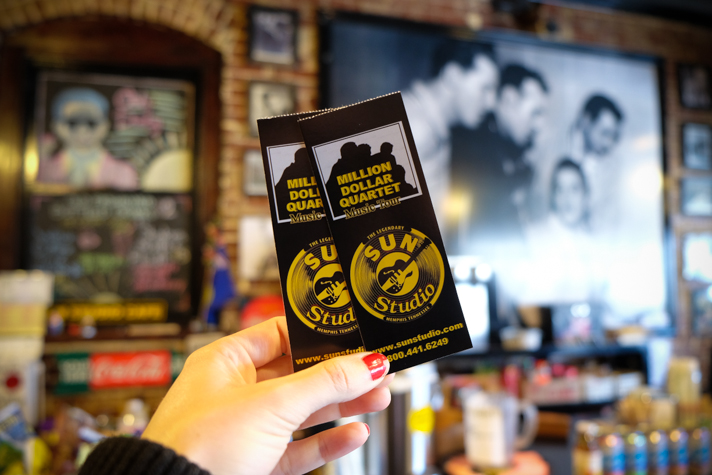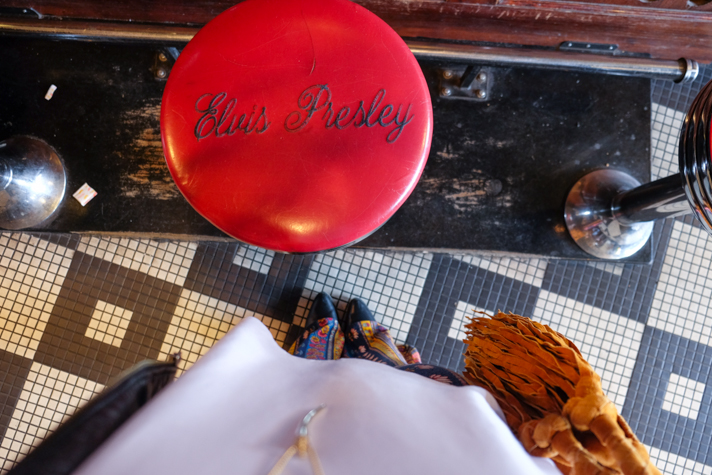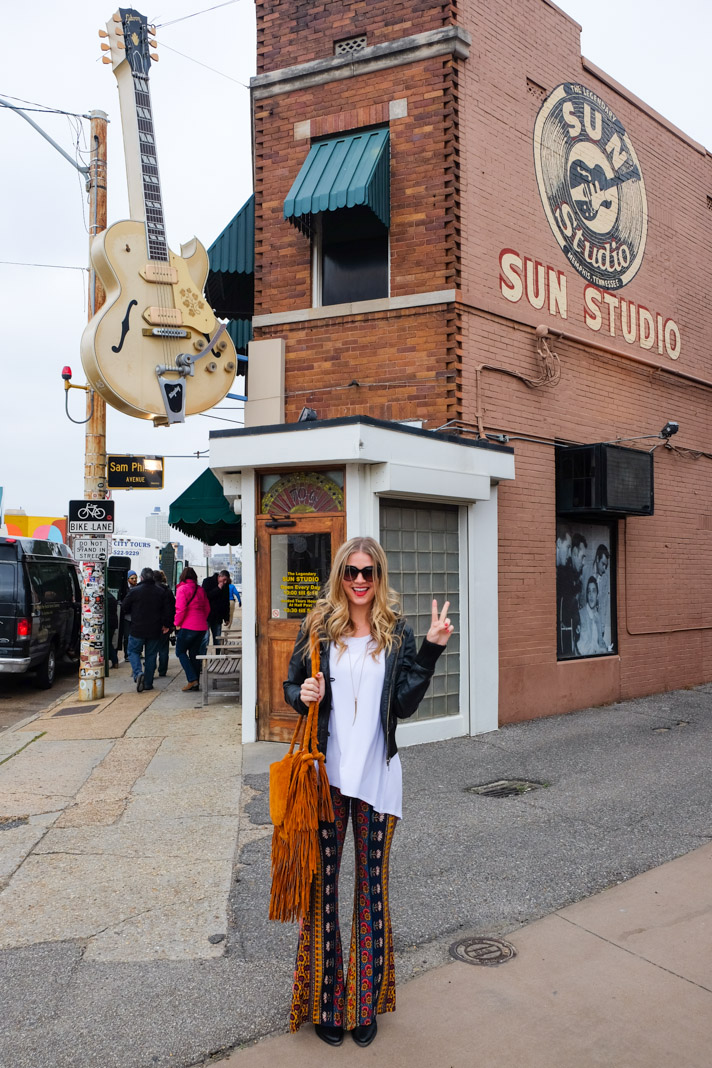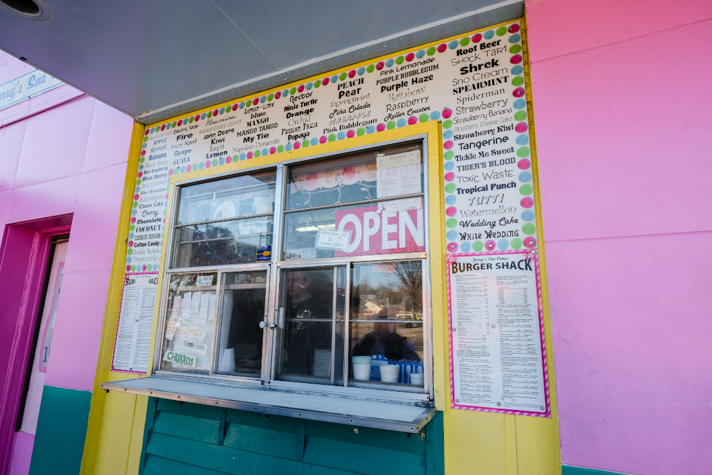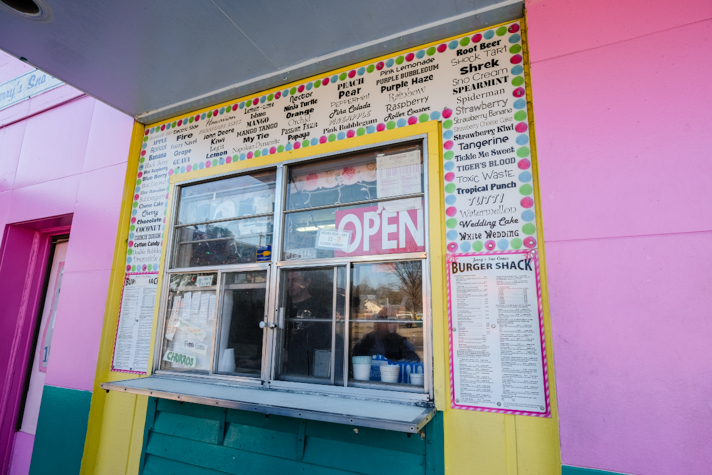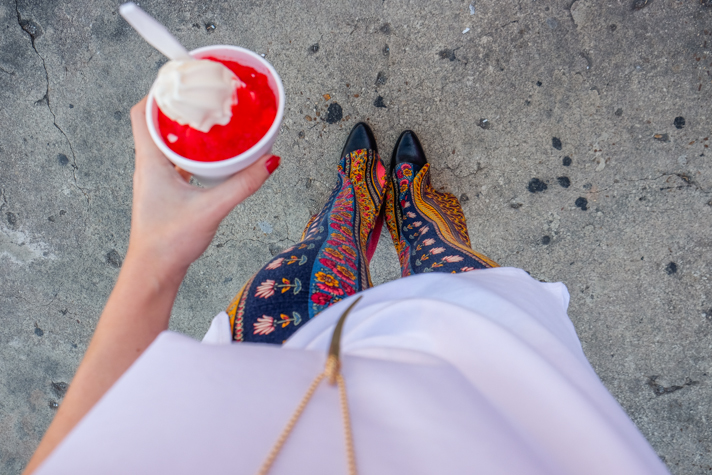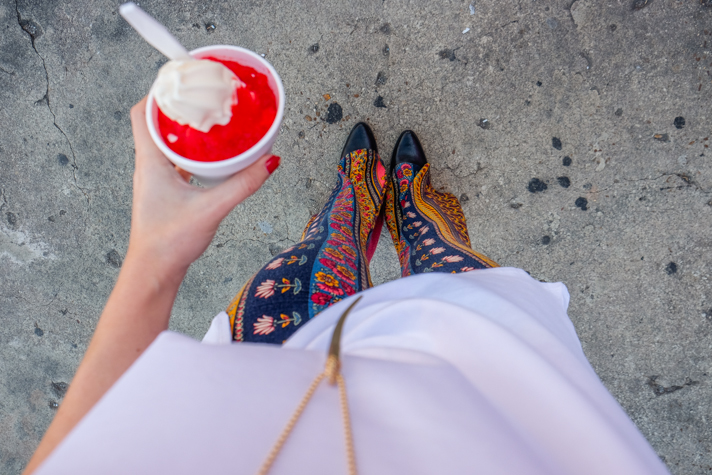 Bag: The Boho Bazaar | Sunnies: Forever 21 | Top: Here | Leather Jacket: Similar Here | Pants: Novella Royale | Boots: Similar Here | Necklace: Shield and Honor | Lipstick: Lady Danger by MAC

On my first ever southern USA road trip, I was so excited to head to Memphis for the very first time. So much music history is rooted in Memphis, hence the title "The Birthplace of Rock N' Roll."
I packed my leather jacket specifically for this stop along the road trip!
Everyone from Johnny Cash to Roy Orbison to Elvis has history in Memphis and I was determined to uncover the best the city had to offer. I spent my first day in Memphis visiting historical music sites and indulging in delicious fare.
My first stop was Sun Studio, where Elvis was discovered and countless musicians recorded hit records.
During the 1950s, Sun Studio saw countless iconic musicians walk through her doors, including Elvis Presley whom was actually discovered there! The tour was a total blast from the past and I learned a lot about the history of Rockabilly, Rock N' Roll and Jazz in Memphis.
Thanks to the recommendation of a Tennessee local on Instagram, I got a tip to have lunch at the Beauty Shop Restaurant where I devoured their BBQ romaine salad. It's honestly the most delicious salad I've ever eaten. No joke. I still dream about it.
Ribs aren't the only thing that require a steak knife in Memphis!
My next stop was a total surprise to be honest. Who knew sno cones were a "thing" in Memphis? Jerry's Sno Cones is a local institution for a little frozen deliciousness. While I admit is was a bit off the beaten path, I was lucky to arrive and not have to wait in line.
I read online that people typically wait an hour in line- so you know it's good!
I ordered the fan favorite "Wedding Cake" flavor which is basically a red velvet flavored sno cone with vanilla soft serve in the middle. It was heaven! I can't explain why it's better than any other sno cone I've ever had, but the ice was so finely shaved it was like velvet.
My night ended with some amazing jazz music on Beale Street and ribs at Rendezvous. While I normally never eat red meat, I also believe in experiencing the culture of a destination, which usually includes food! I have to admit Memphis knows what they're doing with ribs.
My Memphis Blues travel outfit was the perfect day to night look for the city! While I was comfortable and stylish for my urban explorations, I would recommend changing out of your white top before digging into any ribs! I sacrificed my shirt to the BBQ gods.
Check Out My Video on the Top Things to Do in Memphis!