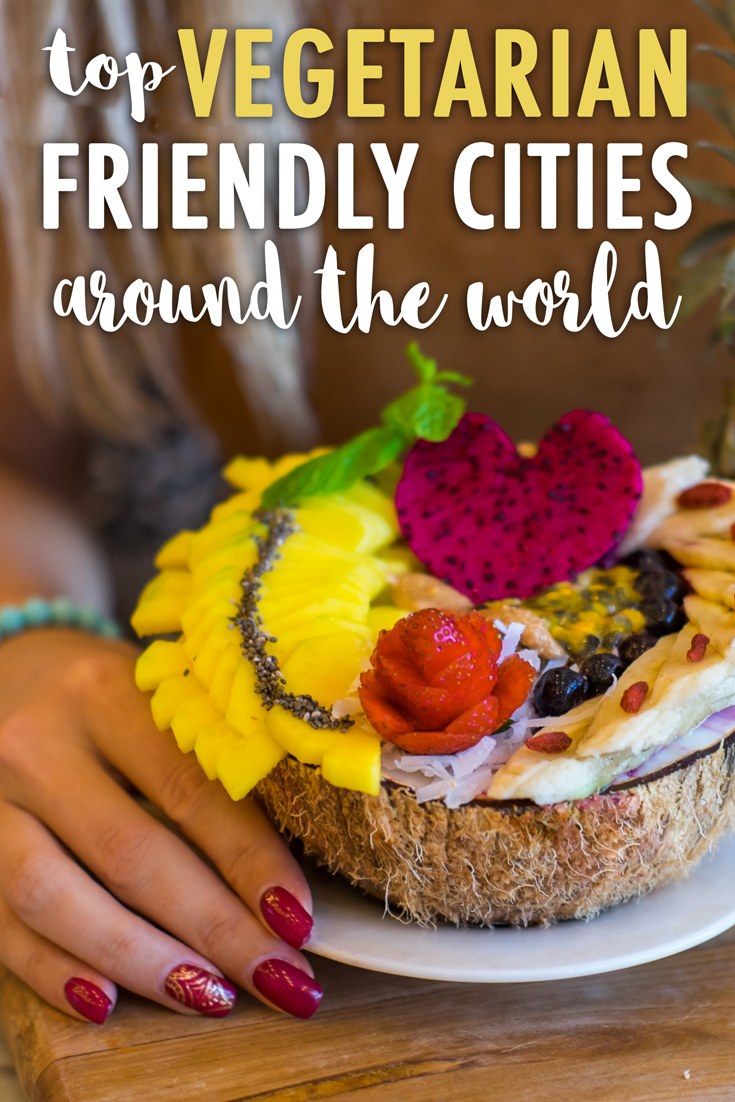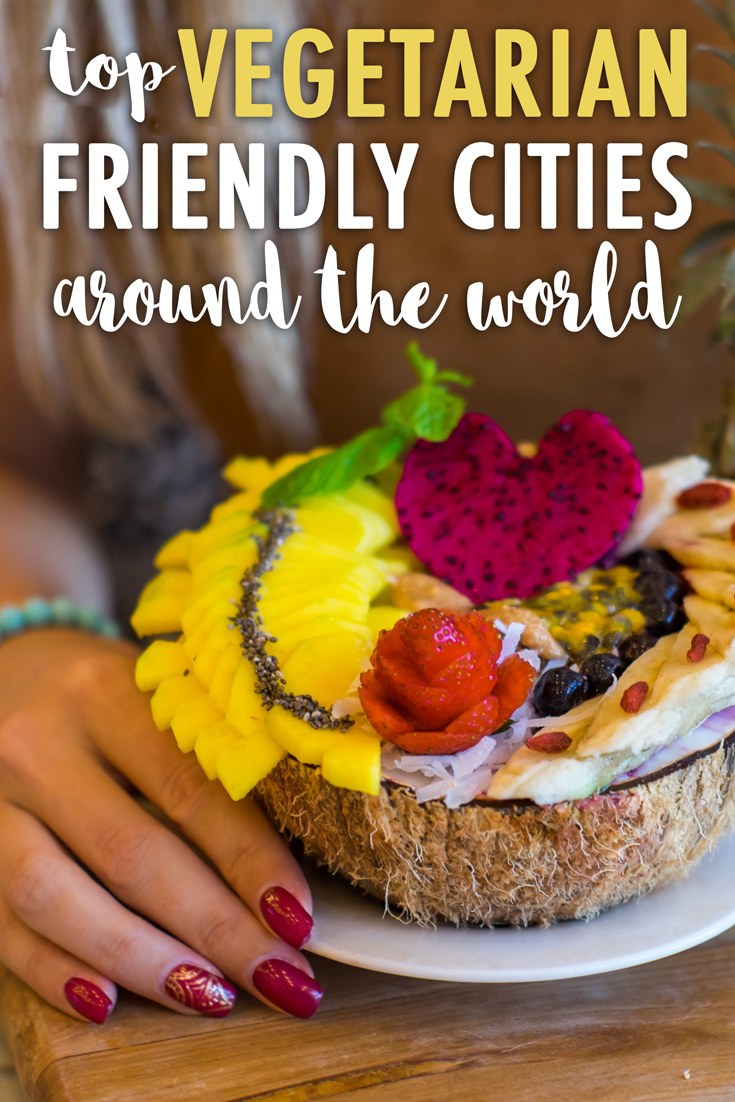 As a pescatarian, it can be tricky for me to find good food on the go. While I love fresh seafood and am always ready to try something new, it's next to impossible to find a meat-free dish in some areas.
If you're a pescatarian, vegetarian, or vegan, I'm sure you know what I'm talking about. When you are traveling and desperate for a bite to eat, it's good to know that there are veggie-friendly restaurants around the corner.
Hungry? Here are the top vegetarian-friendly cities around the world!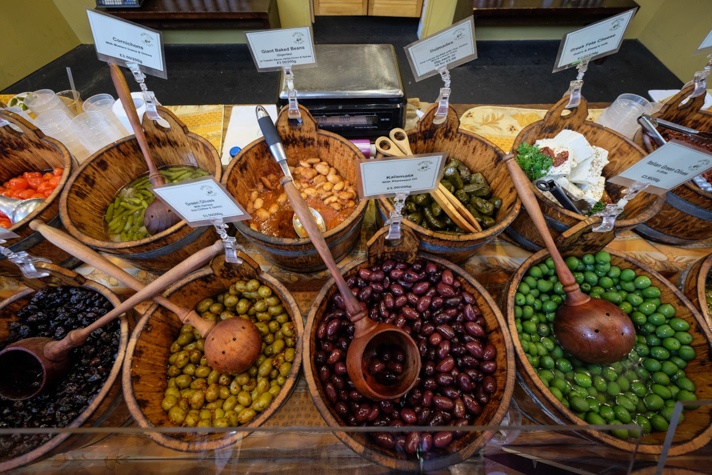 – London –
Forget the old stereotypes about British food. These days, London is home to some of the best restaurants on the planet. Whether you want five-star cuisine from a celebrity chef or quick and dirty food from a box, you'll find an endless selection of vegetarian-friendly restaurants in London.
I've found some amazing options for takeaway at the local markets. My favorite was definitely the Borough Market (pictured above) which is open Wednesdays through Sundays!

– Ghent –
One of Europe's most underrated treasures, this little city in Belgium is well worth a visit. Low on tourists and full of quirk, Ghent is the perfect place for a mini break.
While some smaller cities are seriously lacking in vegetarian restaurants, Ghent is packed with them. You'll have no problem finding a great meal here—from simple veggie burgers at the pub to organic, local vegetarian fare at restaurants.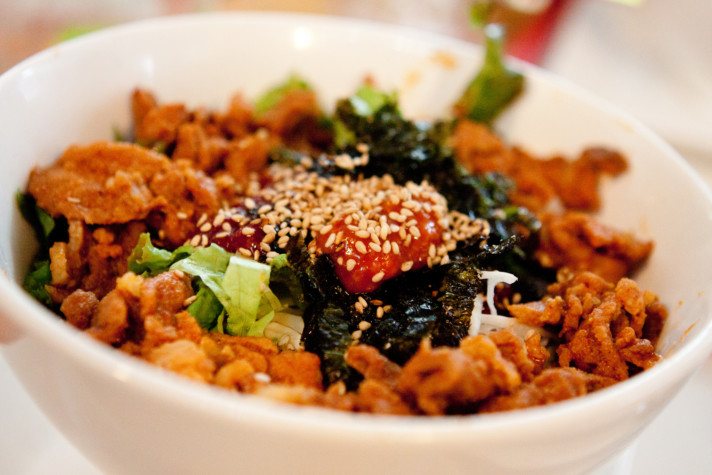 – Seoul –
Here in the West, we've got a pretty odd idea of Asian food. Once you get over to Korea, China, Japan, or wherever you are headed, you'll find the food is pretty different from your local Asian takeaway.
And that's a good thing!
Seoul Food is definitely some of my favorite. If you are a pescatarian, you'll love the seafood here. If you're veggie or vegan, you'll be amazed at the unique and novel take on animal-free cuisine.

– NYC –
New York City has the best of the best. You'll find some of the most amazing vegetarian food in the world there. In fact, it would be impossible to even narrow it down to the top 100 veggie dishes. The best advice I can give you is to come hungry!

– Bangkok –
Bangkok tends to have a reputation as a destination for sinful nightlife and lots of backpackers, however, its historical sites and vibrant culture make it a fascinating place to visit.
I'd be lying if I said I wasn't a bit intimidated by the offerings of street vendors upon arriving in Thailand. Why is that rice purple? What's inside that banana leaf? But I learned that from street food to fine dining, Bangkok has an amazing range of food on offer!

– Prague –
With Bohemian charm and a rich cultural landscape, this city is far more famous for its drinks than its food. And if you went to Prague ten years ago and said you were vegetarian, you might get a few raised eyebrows.
Things have totally changed though. There's a new generation of chefs pioneering the world of vegetarian Czech food and they'll blow you away.

– Jaipur –
Jaipur is a colorful and captivating place, and with chaotic streets, historical and modern influences, you'll also find a wide selection of delicious places to eat. India in general is super vegetarian-friendly, and so you won't ever go hungry!

– Vancouver –
Did you know that a whopping forty-five percent of people in Vancouver are foreign? That makes this incredibly cosmopolitan city a food mecca. You can find remarkable restaurants, like Asian, African, European, and South American all over the city with ample vegetarian choices.
And, don't worry, there's a lot more than pretzels and beer… but you should definitely try a pretzel! 😉

– Istanbul –
Forget kebab! Turkish food is actually really dynamic, and it's easy to find a meat-free dish. For breakfast, grab some menemen (Turkish eggs) or gözleme (veggie quesadillas). When you are feeling peckish midday, try çiğ köfte (similar to a veggie burger patty).
I also adore meze, which is basically Turkish tapas. You'll typically find an expansive selection at any meze restaurant, and it's the perfect way to try a wide range of foods.

– San Francisco –
Always pioneering the latest and greatest food trends, San Francisco has the vegetarian food game on lockdown. You'll have no problem finding whatever type of food you're into. Want gluten-free vegan food at two a.m.? No problem!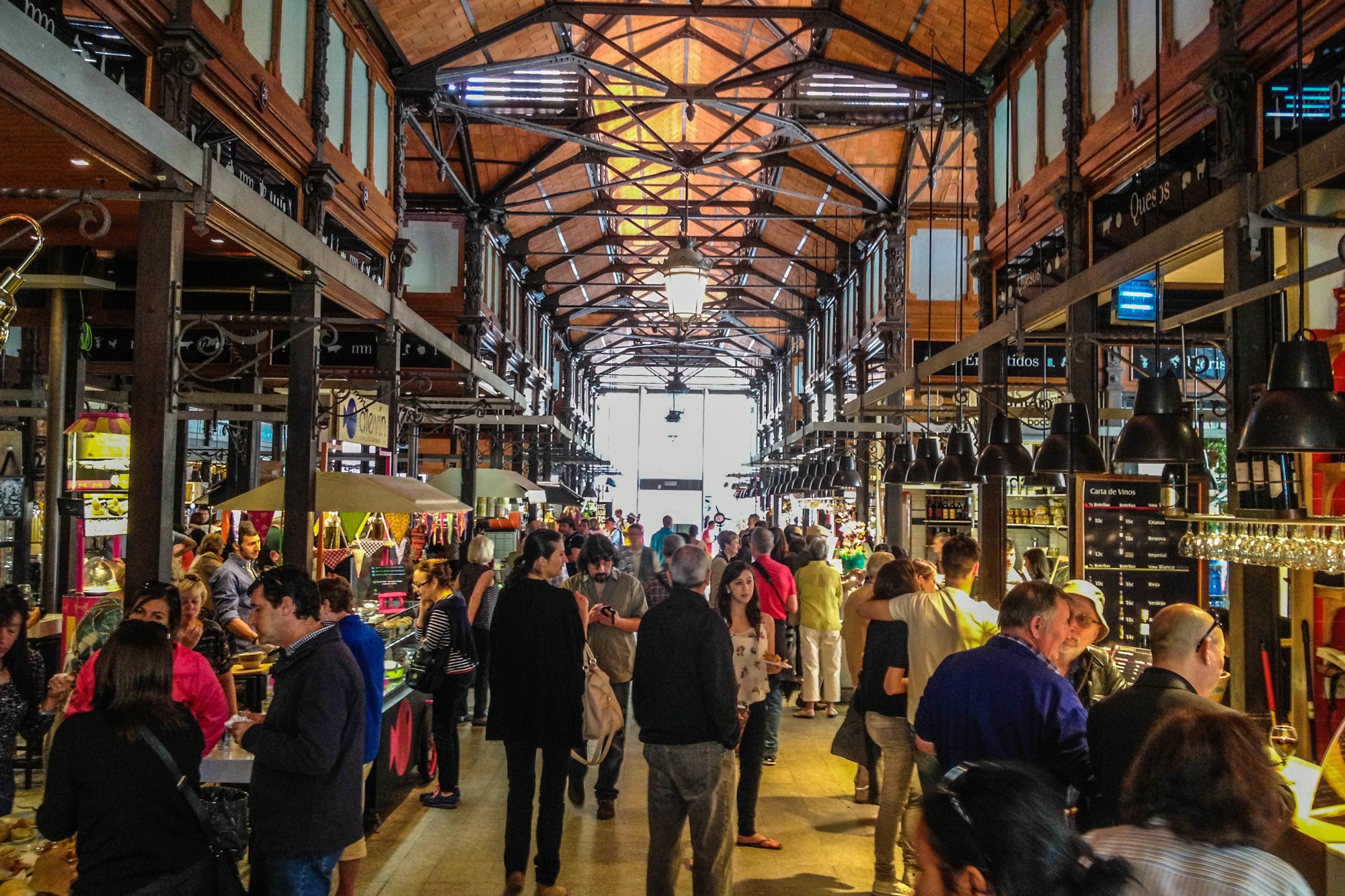 – Madrid –
There are a lot of vegetarians in Spain and it's easy to find meat-free spots. There are also tons of traditional Spanish foods that happen to be vegetarian, so you can pretty much stumble into anywhere with tables and find some good veggie dishes.
And, while Madrid isn't seaside, it still gets ultrafresh seafood, so be sure to check it out if you are a pescatarian.

– Tokyo –
Another dream destination for pescatarians, Tokyo has mind-blowingly good seafood from sashimi to sushi—you'll never go hungry. For fish-free dishes, try out local specialties like yasai tempura, soba noodles, and vegetarian curries.
Pro tip: While a lot of young Japanese are vegetarian, it's a fairly new concept, so you might not get a clear recommendation by just asking for a veggie dish. For some people, "vegetarian" means still eating chicken and fish. Make sure you know what you are getting!

– Berlin –
Easily the hippest city in Germany, Berlin is home to many vegan and vegetarian restaurants, with delicious dishes like the vegan gyro plate above. If you want to try traditional German dishes but stay meat-free, look for kartoffelpuffer (potato fritters), käsespätzle (fancy mac n cheese), and of course, sauerkraut!
Got a sweet tooth?
It'll be hard to ever talk yourself into having a proper meal with so many German bakeries at every corner.

– Los Angeles –
You'll never go hungry in LA. Book a table at a trendy vegan restaurant, or grab a veggie burrito from a famous food truck. There isn't a food trend that hasn't made its way into Los Angeles, and it's also a top spot for traditional faves. If you can't decide, go for some tacos.

– Ubud –
Bali has delicious veggie spots even in the smallest villages. I found some little restaurants in Canggu and Ubud in Bali that are ready for a Michelin star. Vegetarian food is the norm in Bali, and you'll easily find veggie-rich foods as well as super fresh seafood.

Read More