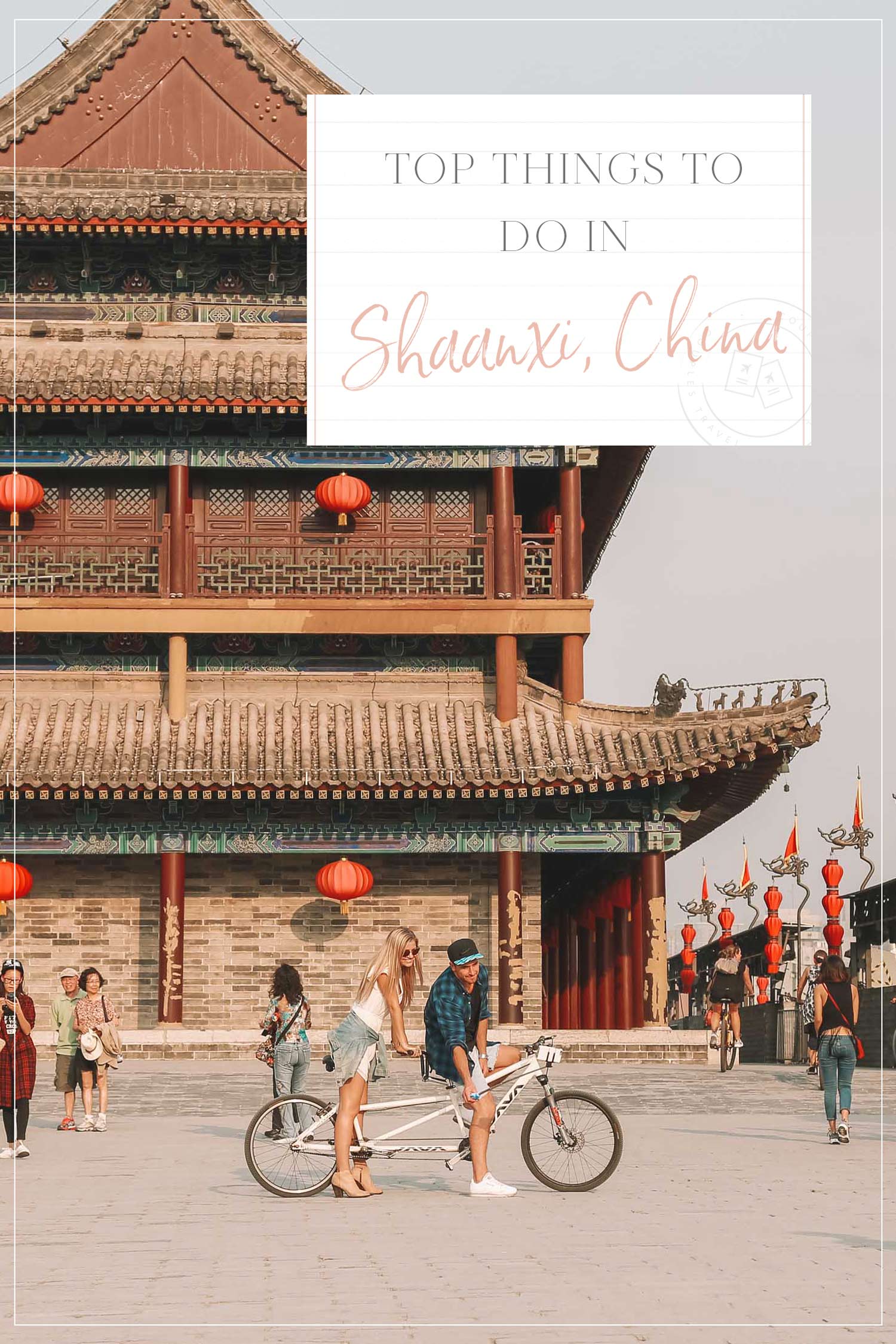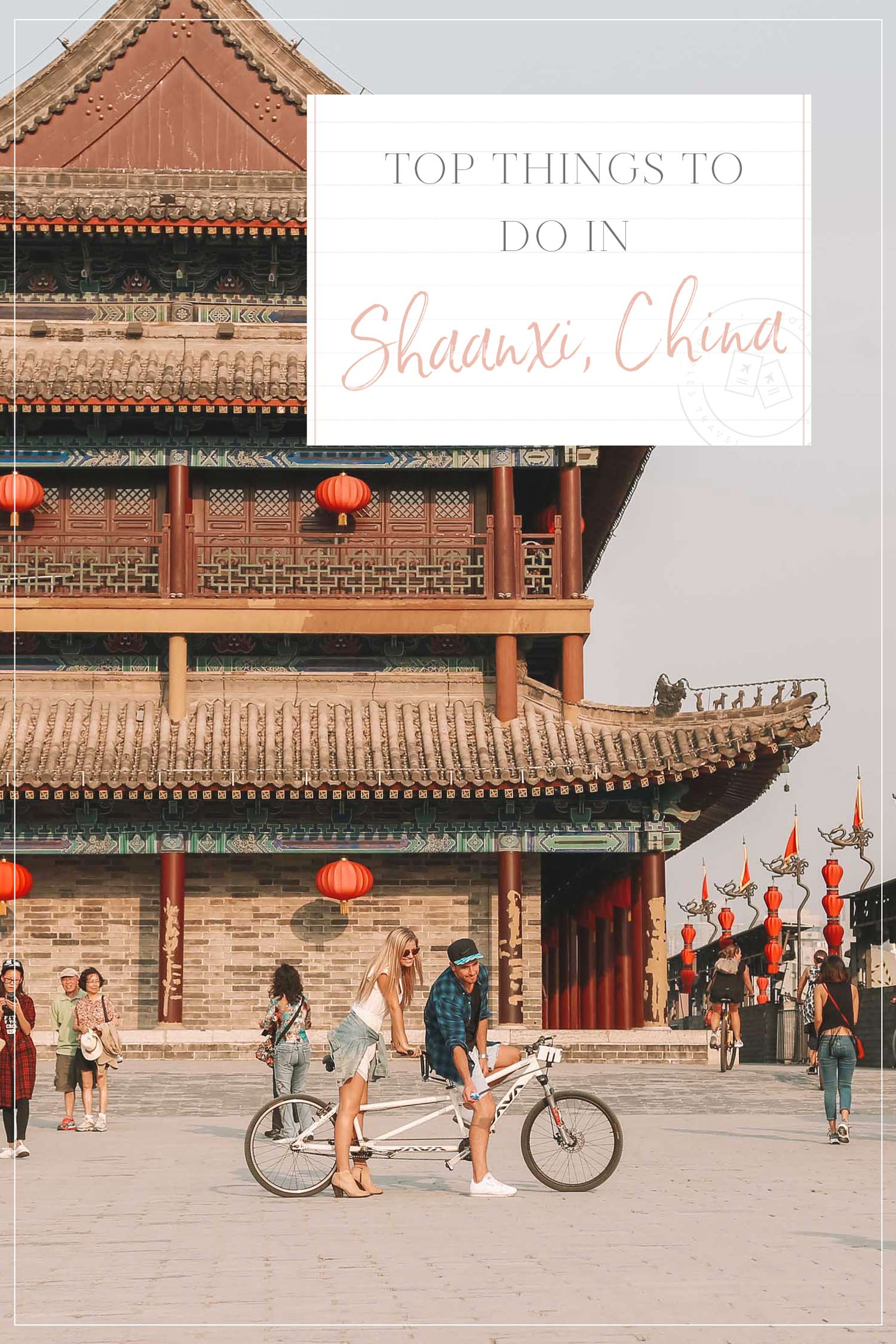 Shaanxi is the home of the emperor of the former Qin dynasty who united much of China for the first time. In fact, it's considered to be one of the cradles of Chinese civilization.
There's so much history to see in this province. The capital is considered one of the four great ancient capitals of China!
Within the city walls of Xi'an, you will find an abundance of history, delicious food, and plenty of shopping. Here are my top things to do in Shaanxi, China!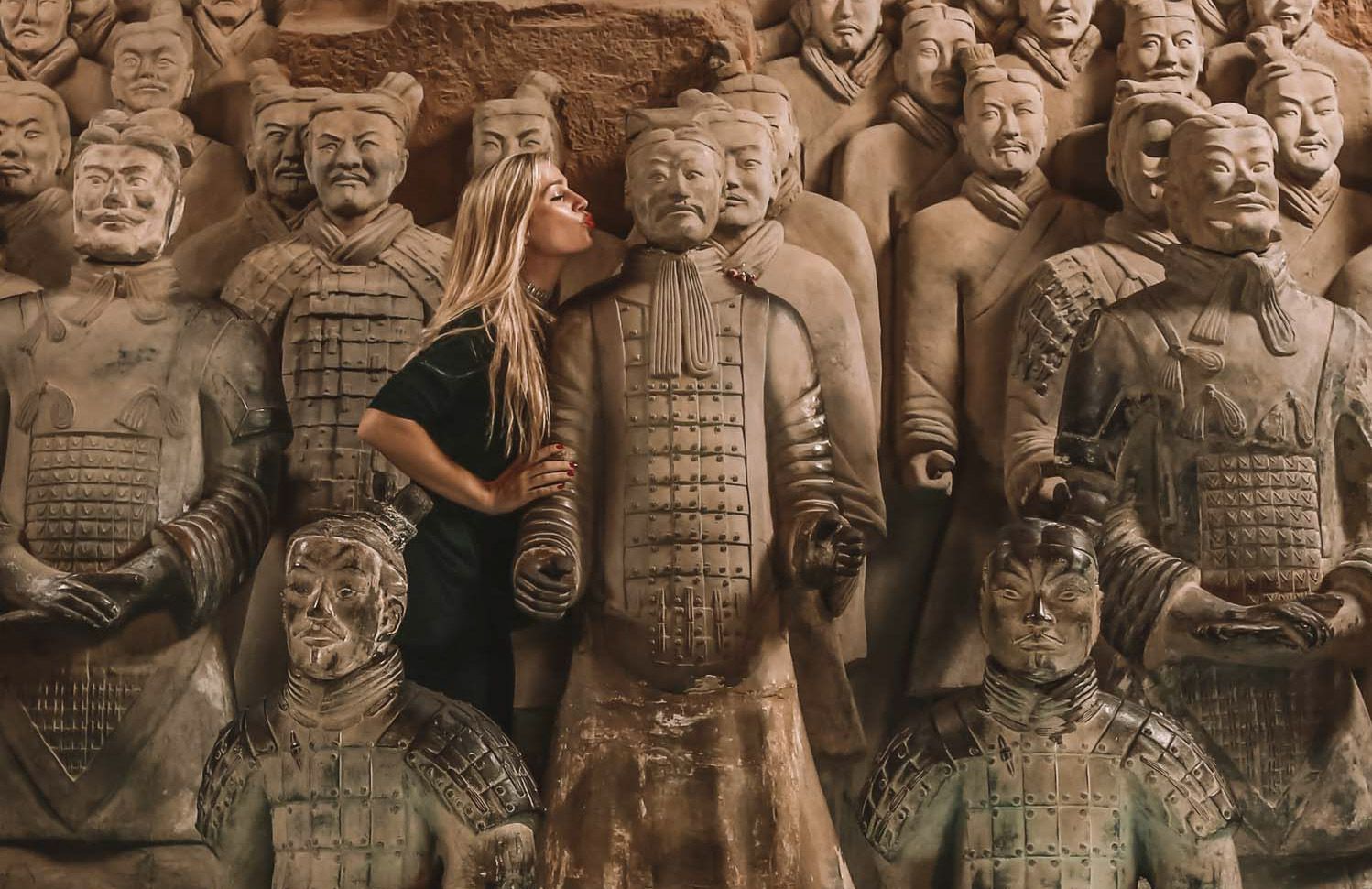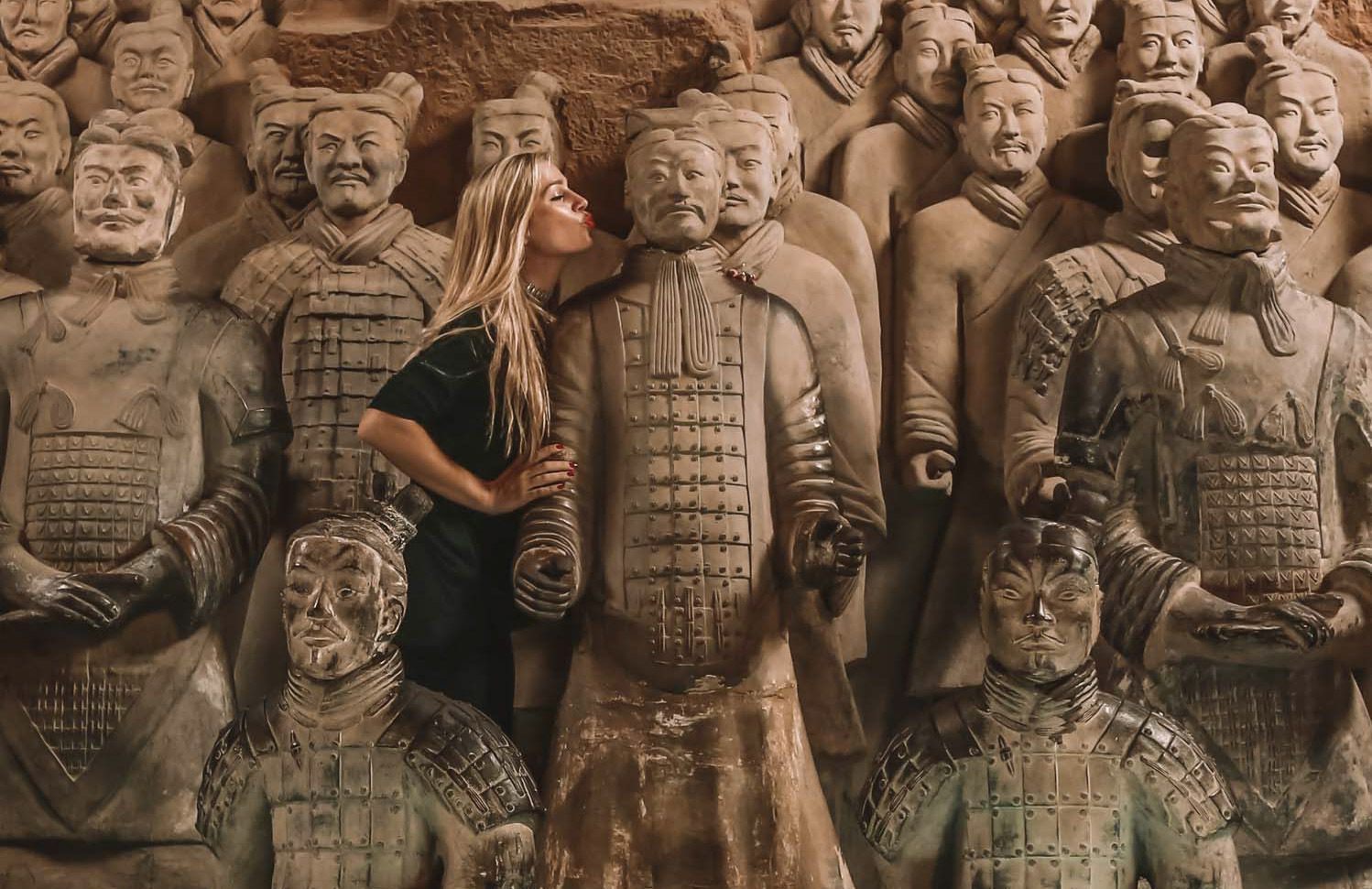 Terracotta Army
The Terracotta Army aka the Terracotta Warriors and Horses is a large collection of life-size battle formations. Built by Qin Shi Huang, they were meant to protect his tomb and fight the battles in the afterlife.
Although they date back to over 2,200 years ago, they were not found until 1974 when some farmers fell upon them accidentally. It's said that there are currently 8,000 warriors, 160 chariots, and over 600 horses.
There is a large portion of them yet to be uncovered and restored!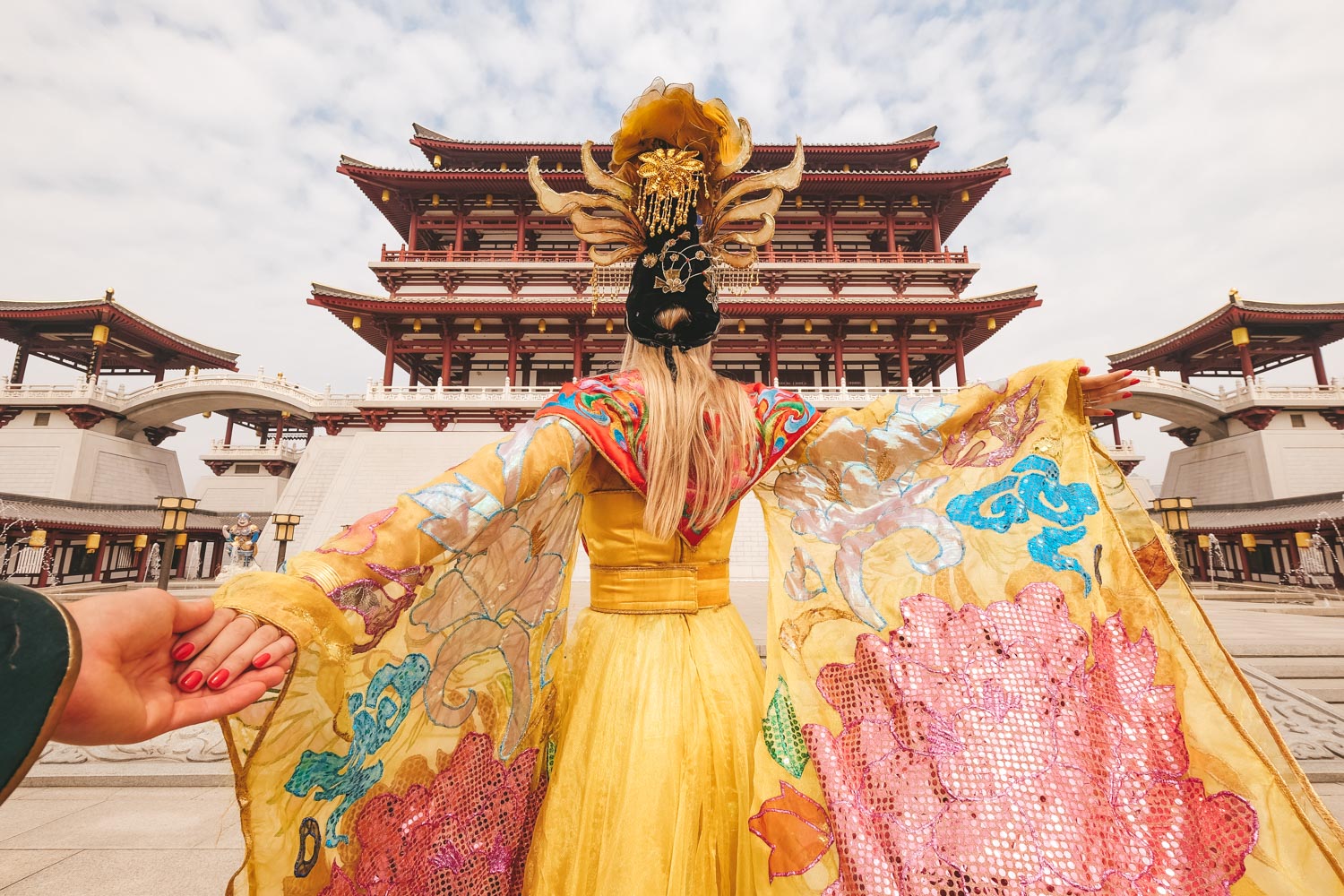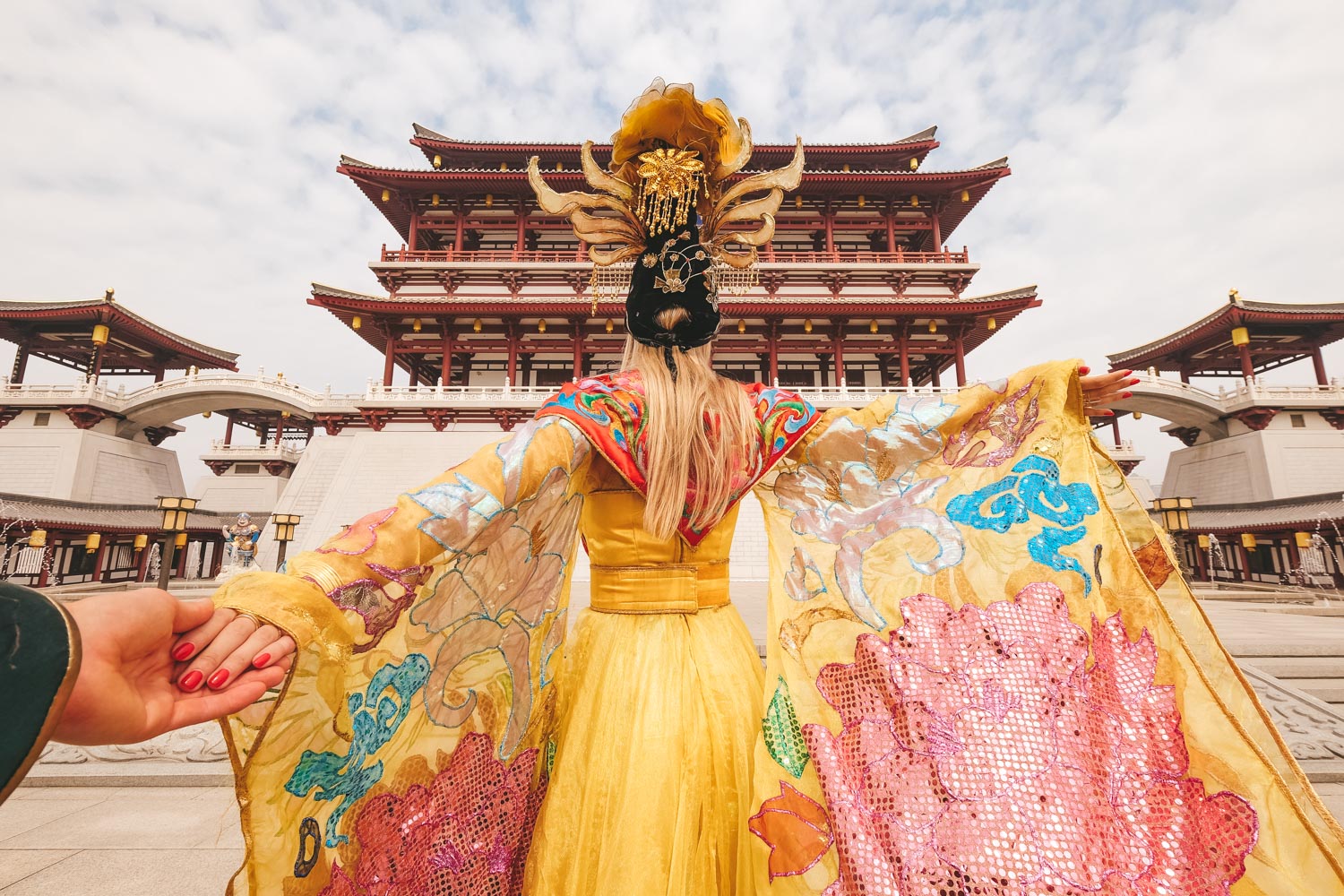 Temples
China is full of history and a huge part of that are the temples. Some of the favorites that I recommend going to are Daxingshan, Louguantai, and Xingjiao.
Each one features beautiful and bold colors and incredible Chinese architecture dating back to the Ming and Qing dynasties.

Giant Wild Goose Pagoda
Though its name is a bit funny, this ancient building is a holy place for Buddhists. Only 2.5 miles away from the town center, this pagoda is the most famous one in all of China.
What makes it so unique is its structure. It was built completely of brick without the use of cement. 
It's the perfect example of Chinese architecture. While visiting, try to stay for the music fountain. It's the largest in Asia and contains a lighting system and professional audio system.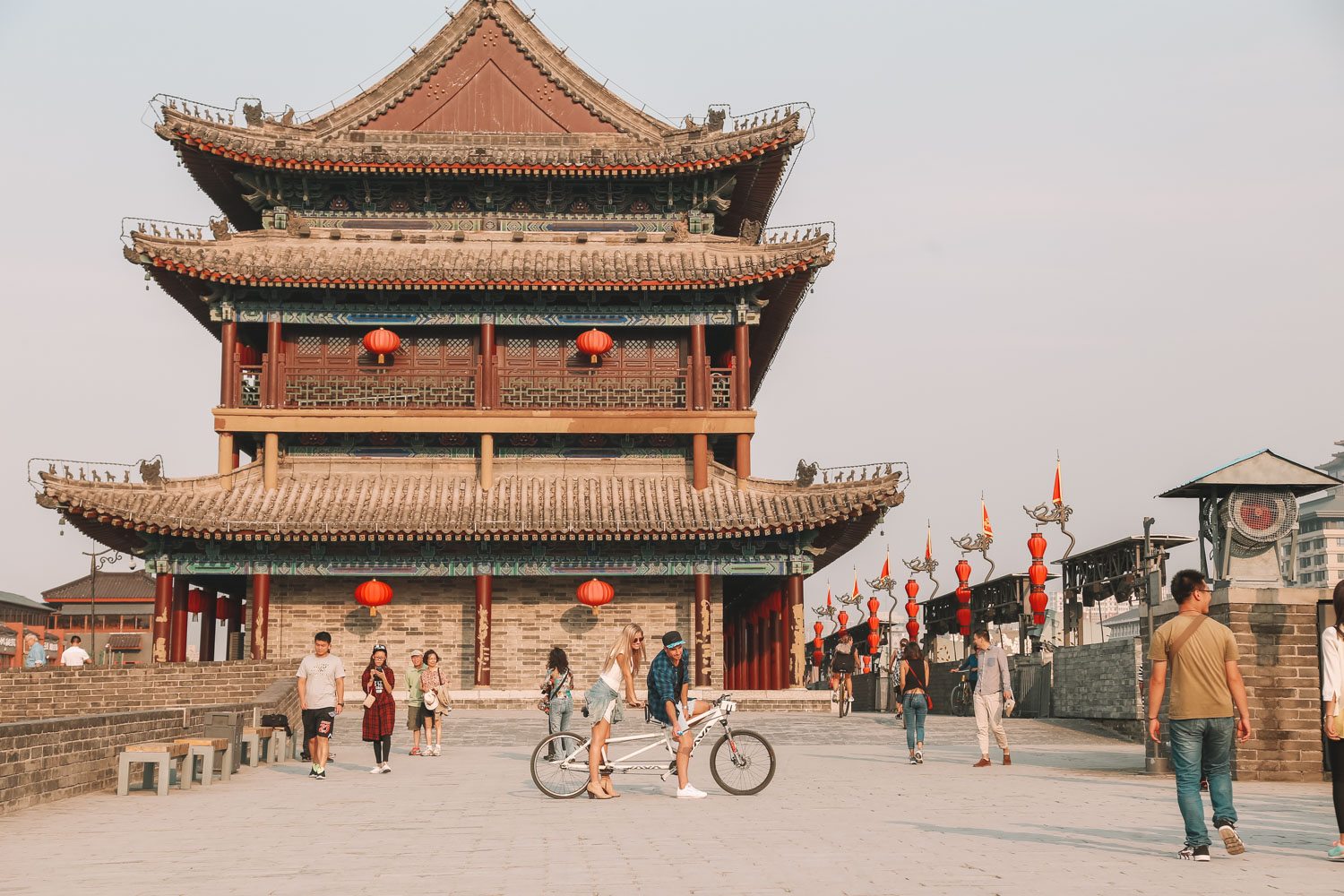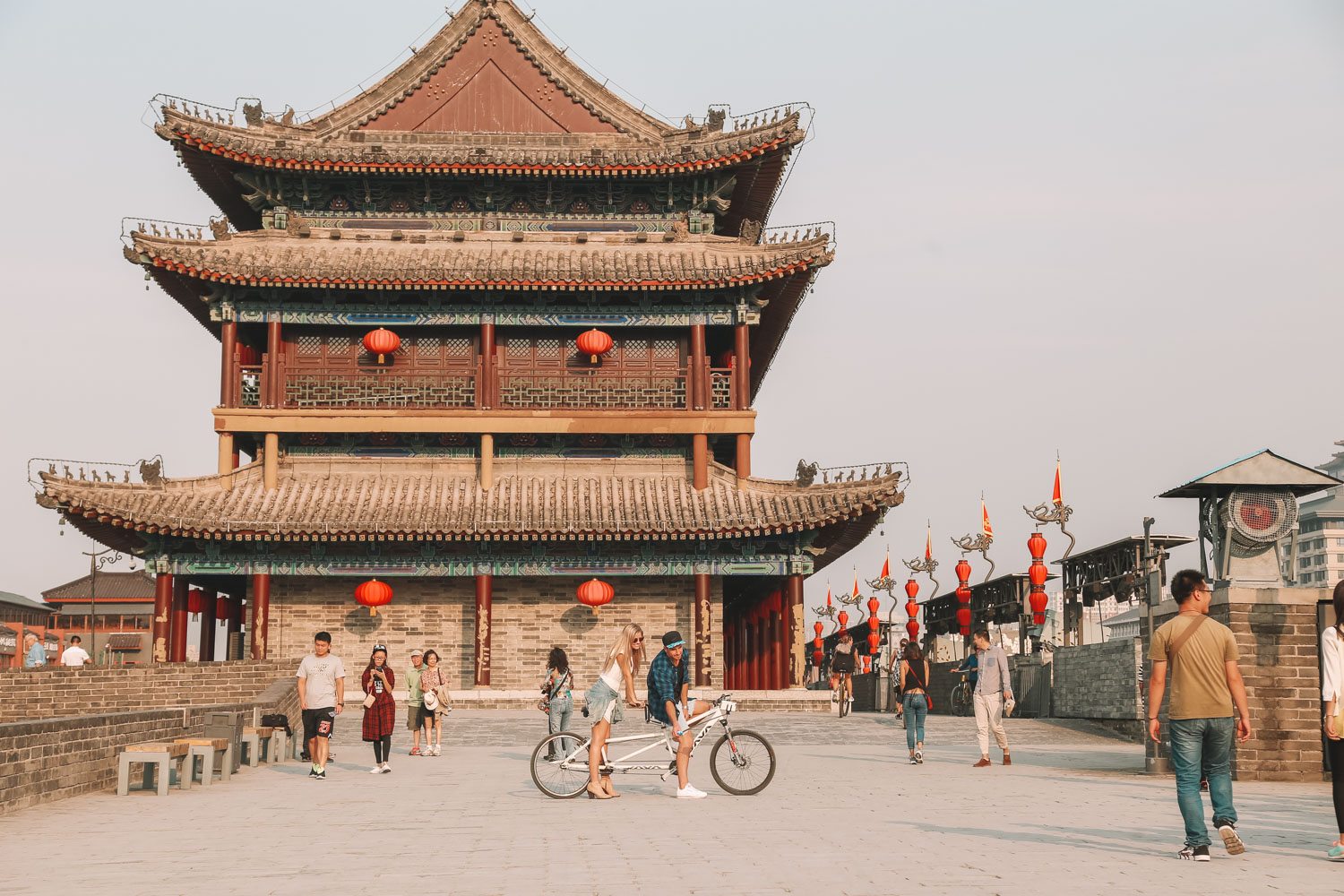 Xi'an City Wall
The Xi'an Wall is guaranteed to impress. It's the most complete city wall that has survived in China.
It's also the largest ancient military defensive system in the world. Because it is such a long wall, one of the most preferred ways to see it is to enjoy it on a bike ride.
The cycle around the wall takes about 1.5 to 2 hours. If you would rather relax, they do offer sightseeing battery cars.
They cost CNY 80 ($11 USD) for a circle ride while a more luxurious car costs CNY 120 ($17.45).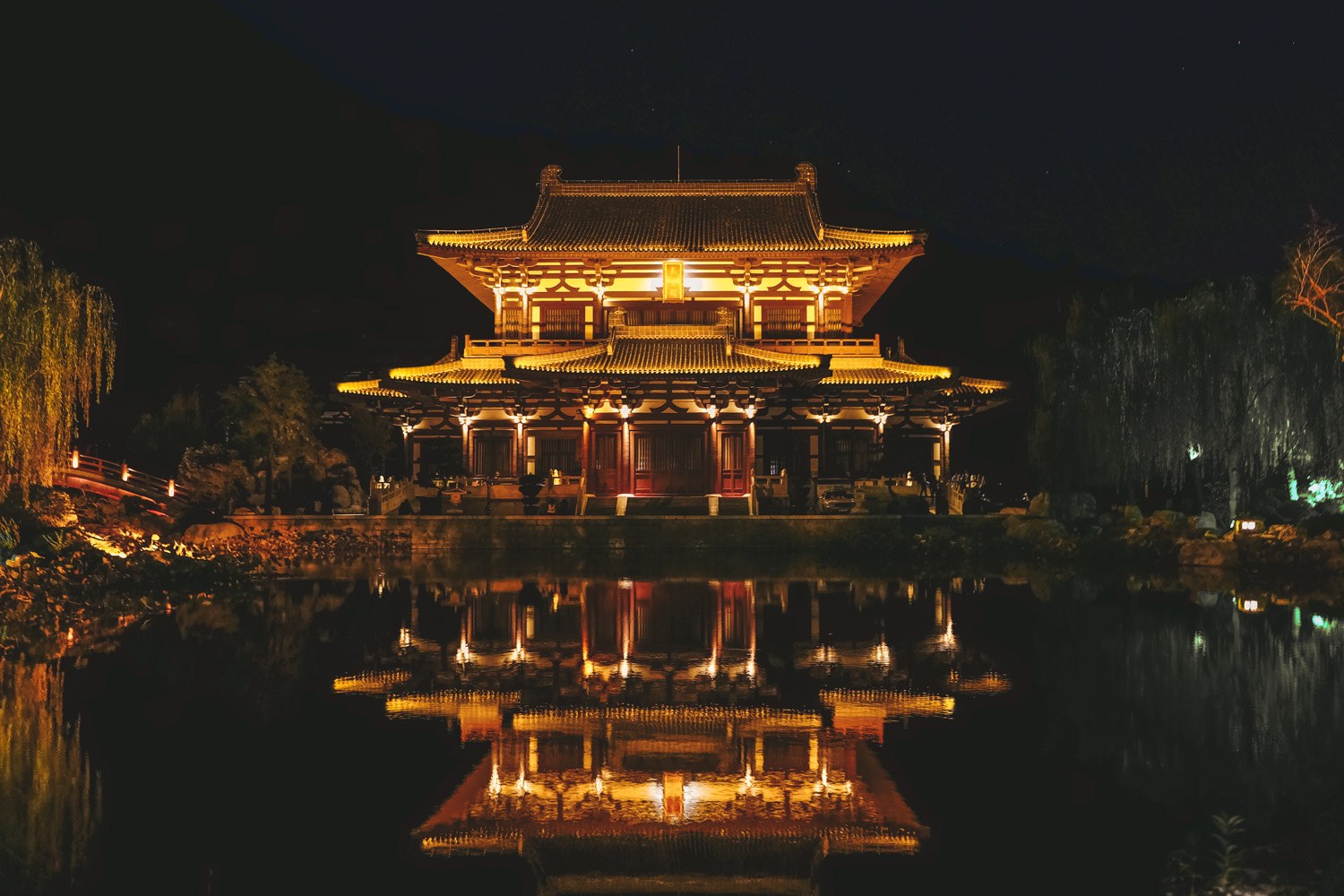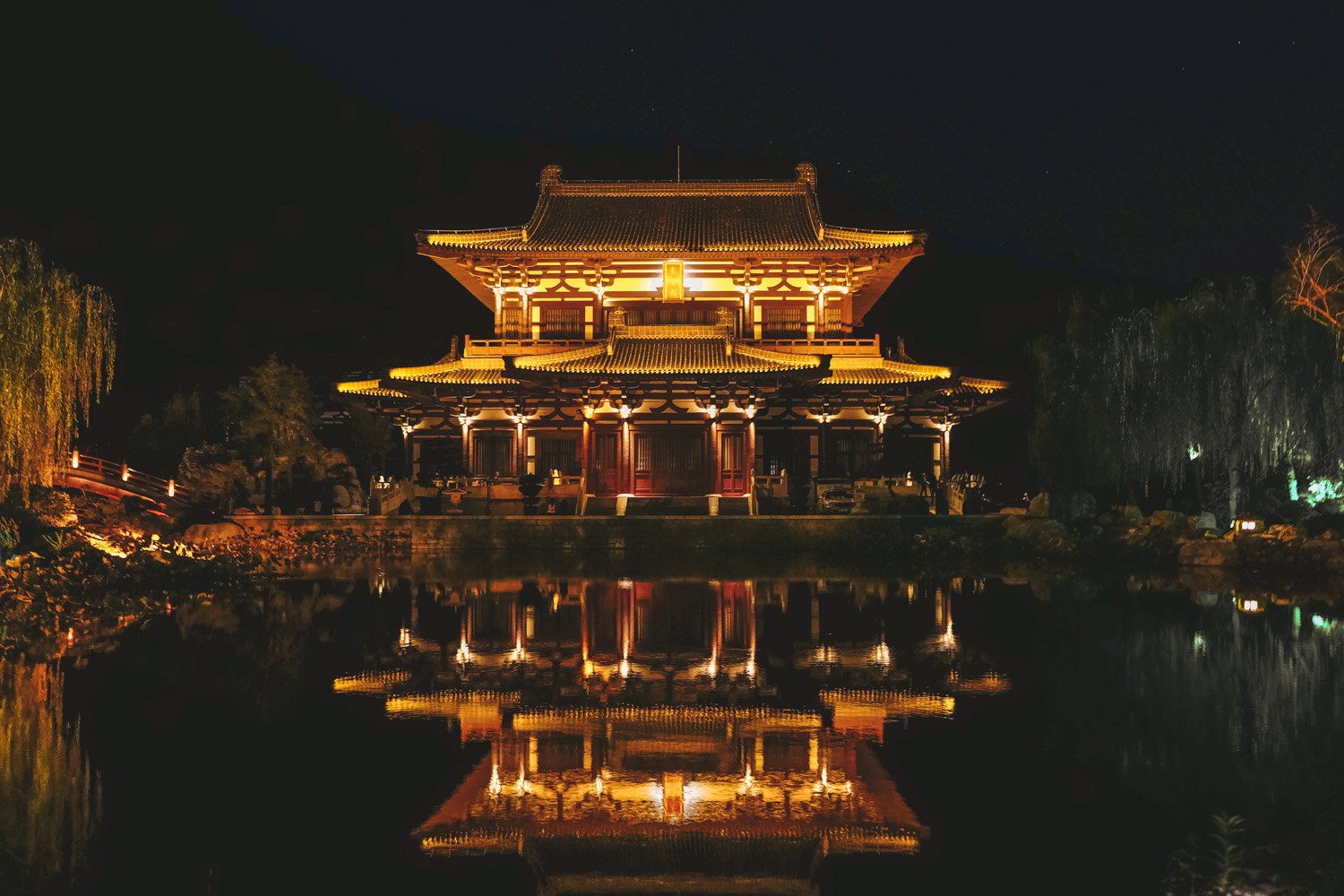 Huaqing Palace
This royal palace is unlike any other. Once having acted as a palace for Chinese dynastic rulers, it is now used as a natural hot spring.
It's been known for 6,000 years as a hot spring and 3,000 years for royal garden architecture. There are four spring heads and the water is not only suitable for baths and showers, but it's also great for pain relief.
The largest bath building can serve up to 400 people at a time. There are also multiple gardens that you can stroll around.
While walking around, you'll come across Nine Dragons Lake. What makes this lake so spectacular is the Song of Everlasting Sorrow.
This live-action historical show features 300 professional actors, a 700-square-meter LED screen, and an underwater stage. It's comparable to Cirque de Soleil!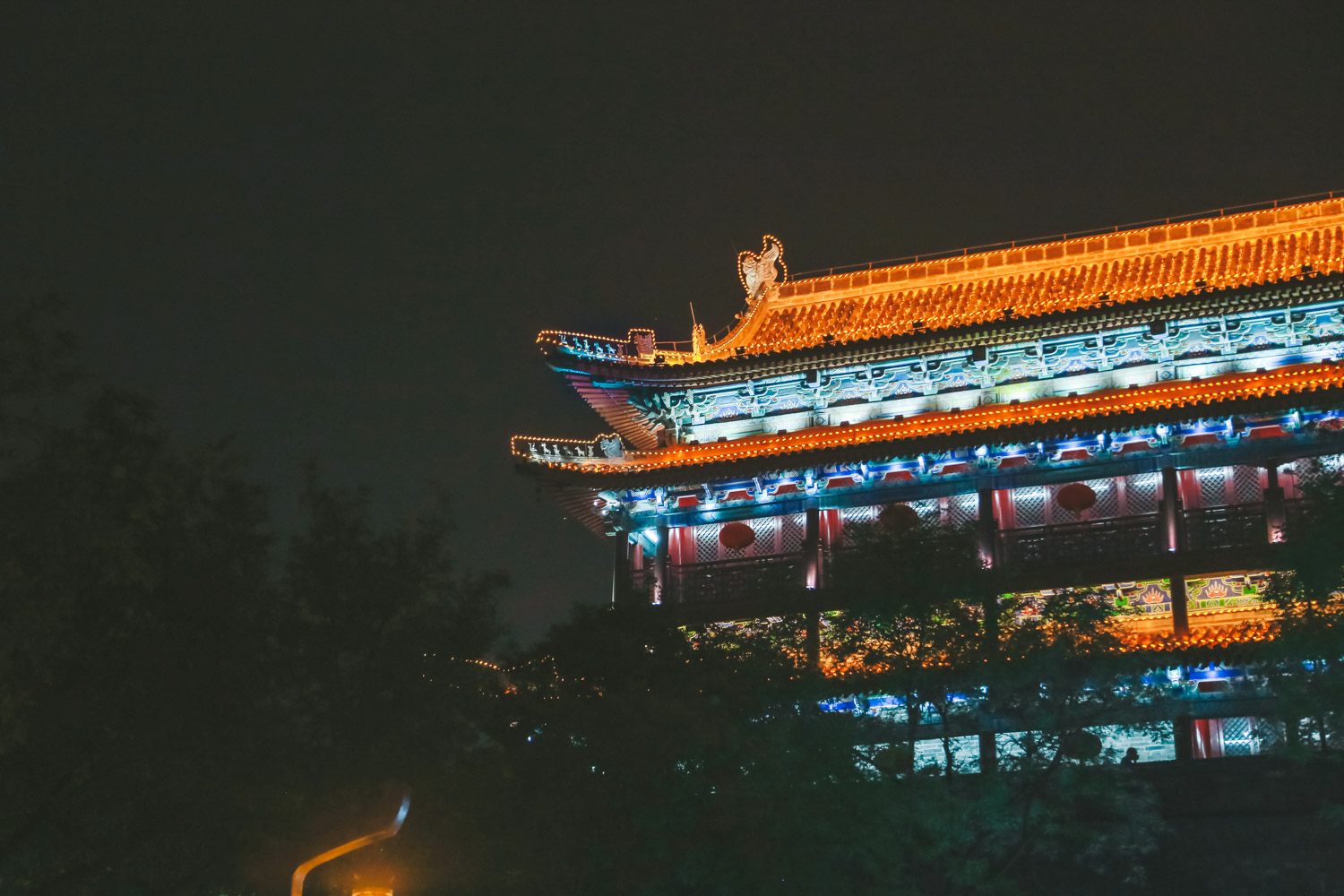 Great Mosque of Xi'an
The Muslims played an extremely important role in the unification of China and many mosques were built to honor them. The Great Mosque of Xi'an is the oldest, largest, and best-preserved mosque in China.
It's laid out like a traditional Chinese temple. It's made up of 5 courtyards, each with a monumental pavilion or gate.
From March to December, admission is CNY 25 ($4 USD). From December to February it's CNY 15 ($2 USD). Its hours are currently 8:00 AM to 7:00 PM.

The Drum Tower
The Drum Tower was originally used to signal the time, and occasionally as an alarm in emergency situations. Today the tower, built in 1380, is home of musical performances and a drum culture exhibition.
In 1996, the government decided to remake the drum in the tower and replaced it with one that is 1.5 tons, making it the largest drum in China. When hit, it can be heard from up to 5 km away.

The Bell Tower
Covering an area of 1,377 square meters, the Bell Tower holds several large bronze-cast bells from the Tang Dynasty. Dark green tiles, blue and green paintings, and touches of gold adorn this famous structure.
At the tower, there are six performances every day, each lasting about 10-15 minutes. It's a show you won't want to miss.
I personally recommend going at night when both the Bell Tower and Drum Tower are brightly lit up and people are enjoying an evening walk.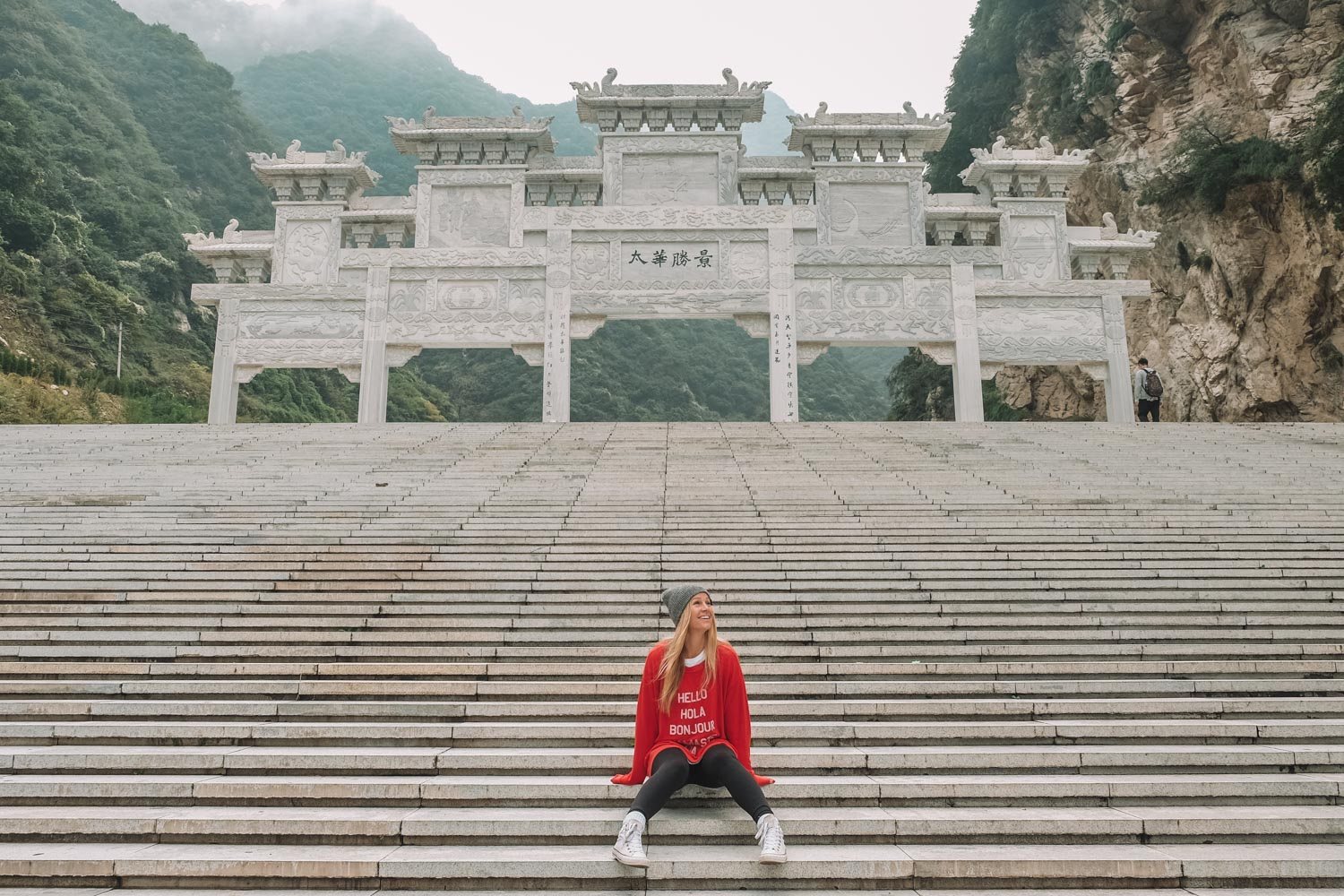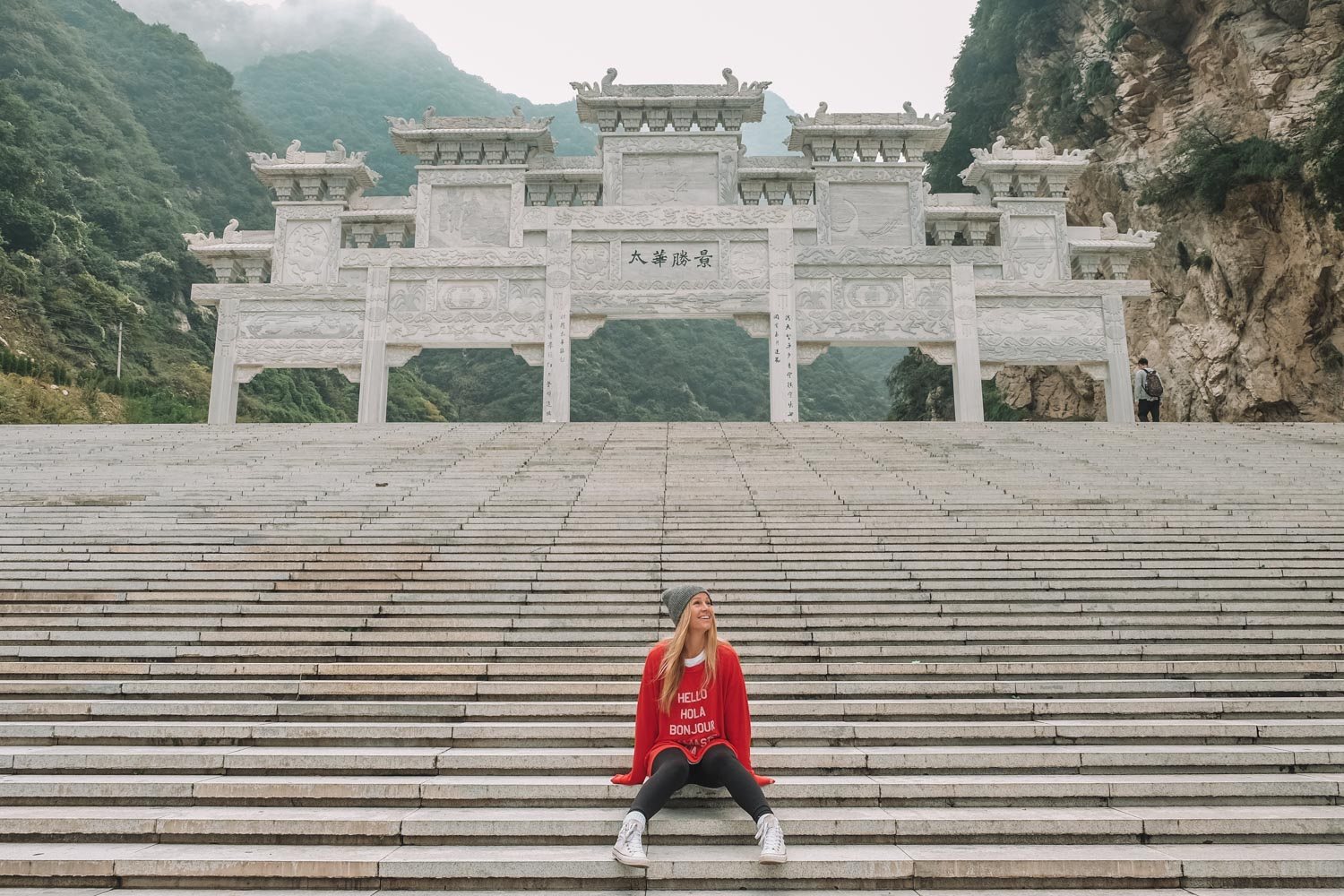 Tang Paradise
If you're looking to immerse yourself in Chinese culture, Tang Paradise is for you. The park is divided into many different areas with different cultural themes.
Some of the areas are the Cultural Area of Songs and Dances, Area of Food Culture, Area of Folk Culture, Area of Female Culture, and more. I really enjoyed my visit, but some visitors feel that this is a sort of "Disneyland" for local culture.
Everything is staged, but the performances and costumes are quite fun, so take it for what it is.

Muslim Street
What would a trip to China be without sampling all of the incredible cuisines? Muslim Street is known as the main food street.
The highlighted meals you'll come across are roujiamo, marinated beef/lamb stuffed into a bun and yangrou paomo, pita bread that's soaked in lamb soup. If you couldn't tell, it's a meat lover's paradise so if you're vegetarian or vegan, you might want to reconsider.

Foping National Nature Reserve
This nature reserve is known as the home of the Panda. How cool is that? When in China, you have to see some Pandas.
Though, with the species being endangered, seeing the Chinese golden monkey is more common. Named for their golden hair, these little monkeys are highly prized.
Their long fur makes them look like wings whenever they jump from tree to tree.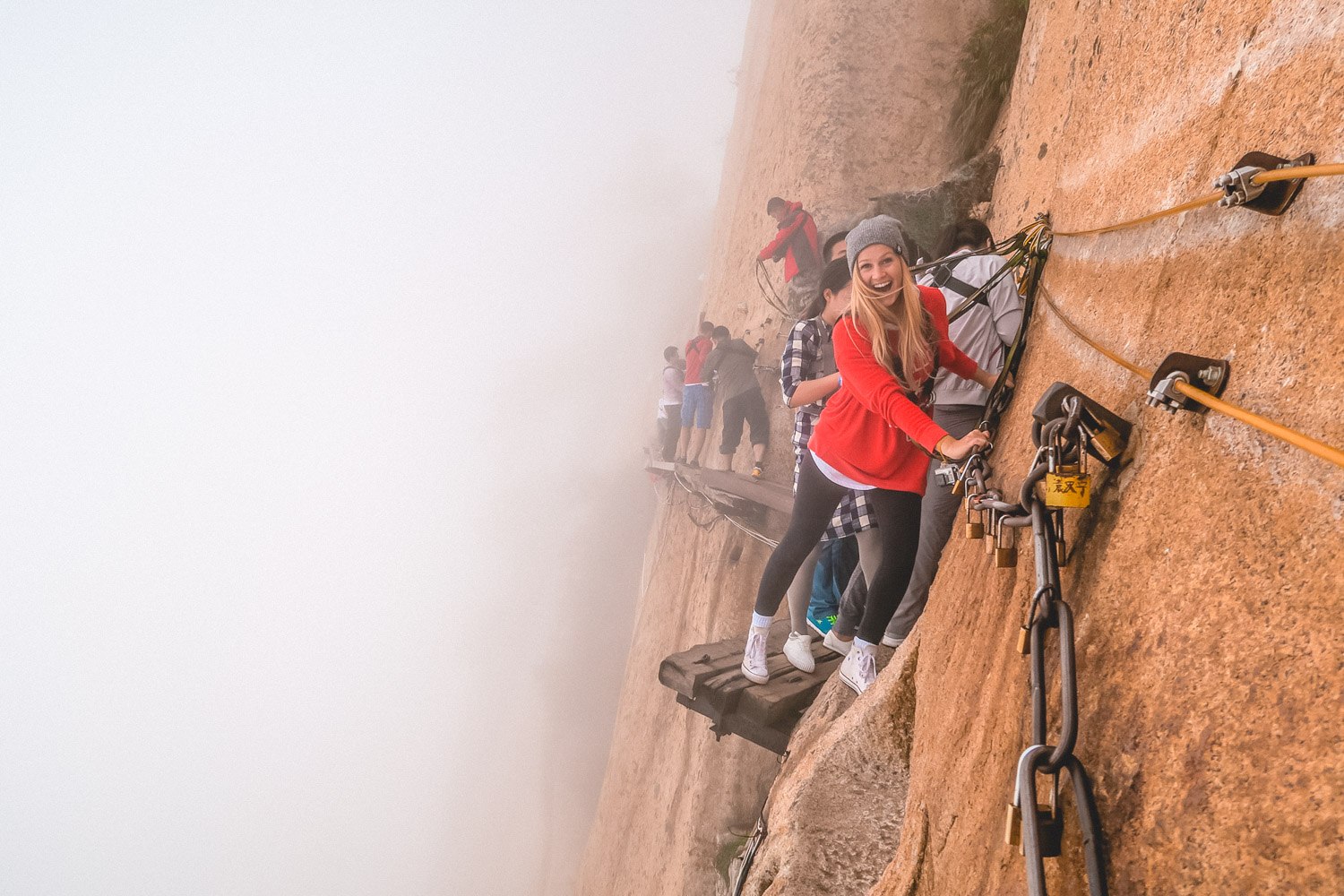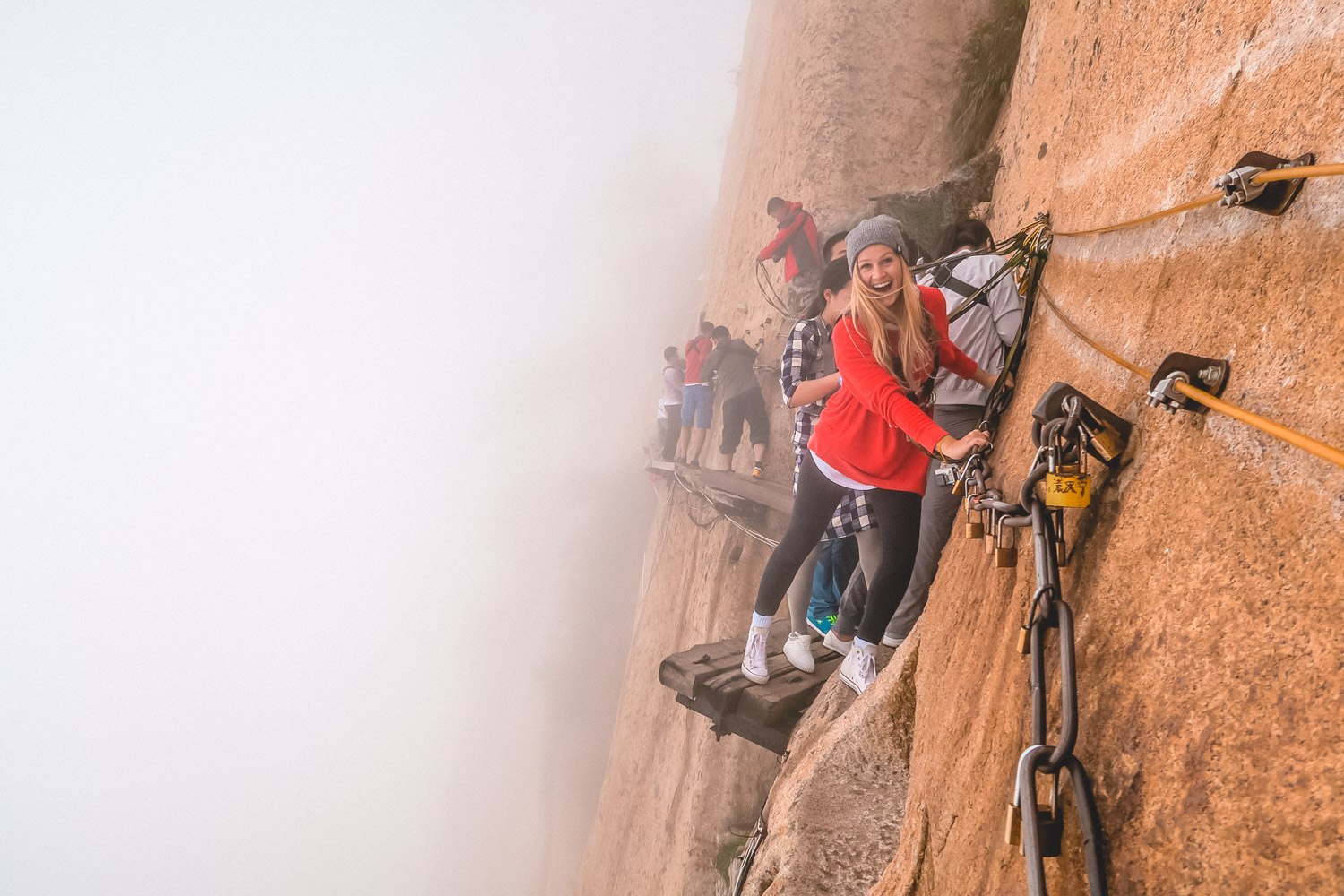 Mount Huashan
At 2154m tall, Mount Huashan is considered to be one of 5 sacred mountains in China. It's also known as one of the most dangerous and terrifying hikes in the world.
The hike involves steep stairs, vertical ascents, and planks that you must cross. If you're afraid of heights, looking at pictures alone will make your stomach drop.
If you're a brave soul, it's an experience you will absolutely never forget.
If hiking is not quite your speed, there are a few cable car rides that will take you to the North and West Peak. Depending on the ride you choose, it typically takes 7-20 minutes to reach the top.

Hukou Waterfall
The Yellow River considered China's "Mother River," is the birthplace of ancient Chinese culture and the cradle of Chinese Civilization. On the Shaanxi side of the river, you can visit the Hukou Waterfall.
The waterfall is so powerful you'll feel the mist and strength of it even from a far distance!

Which of these incredible sights has made it on your bucket list?