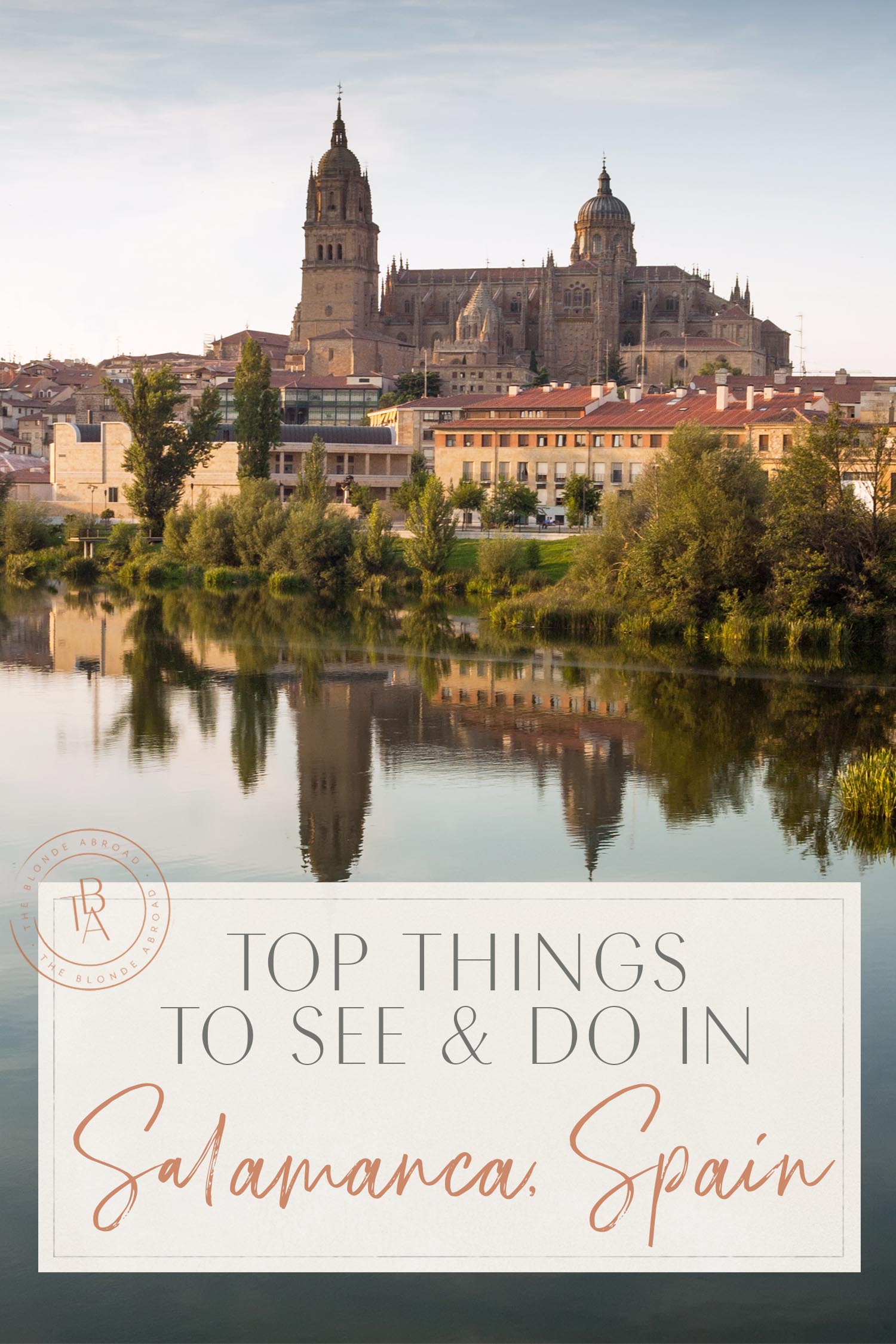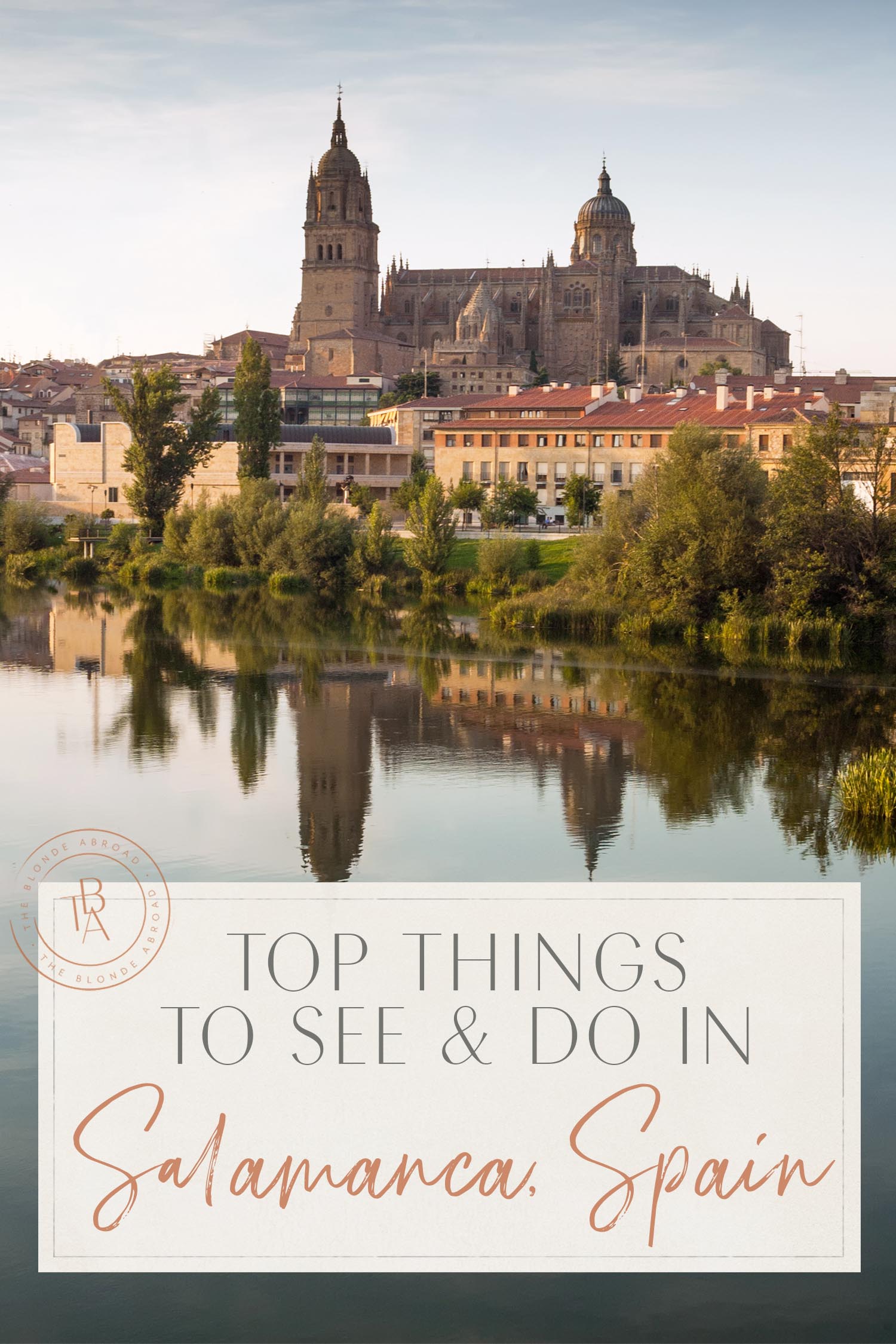 Updated: September 2020
The first time I ever stepped foot "abroad" was in Spain—Salamanca, Spain, to be exact. In the summer of 2008, my first two weeks of my studying abroad program were spent in the gorgeous city of Salamanca.
I was overwhelmed by the sights, smells, and people and delighted in their unfamiliar warmth. I'll never forget the beauty of this city or the humble and friendly people that made Salamanca feel like home.
Because Salamanca is a popular university town, it has a very vibrant young crowd and nightlife. There are so many restaurants, bars, and cafés to sample, as well as gorgeous sandstone buildings to stare at in awe.
Salamanca is a beautiful city and I fell in love with every nook and cranny.
Here are the top things to see and do in Salamanca, Spain!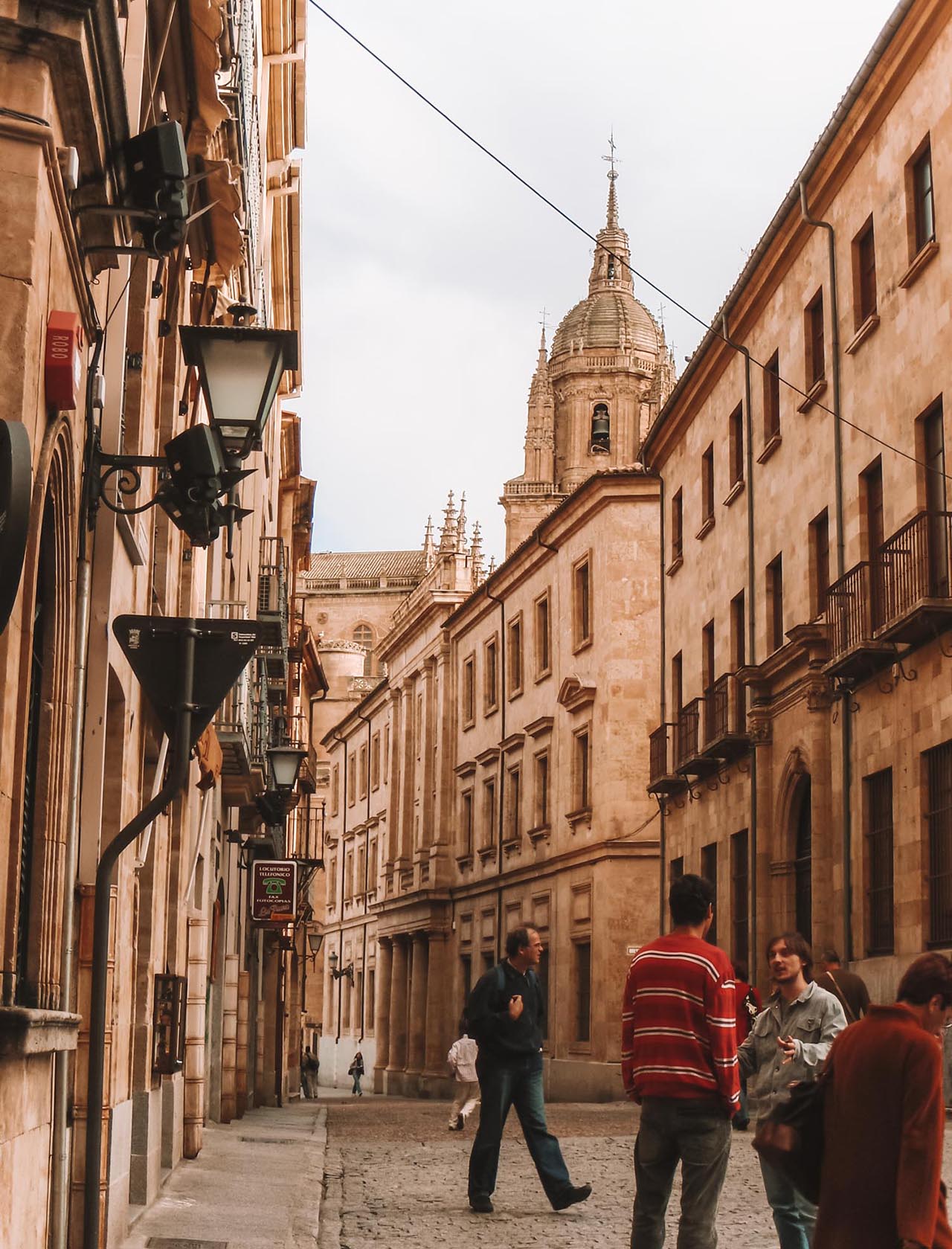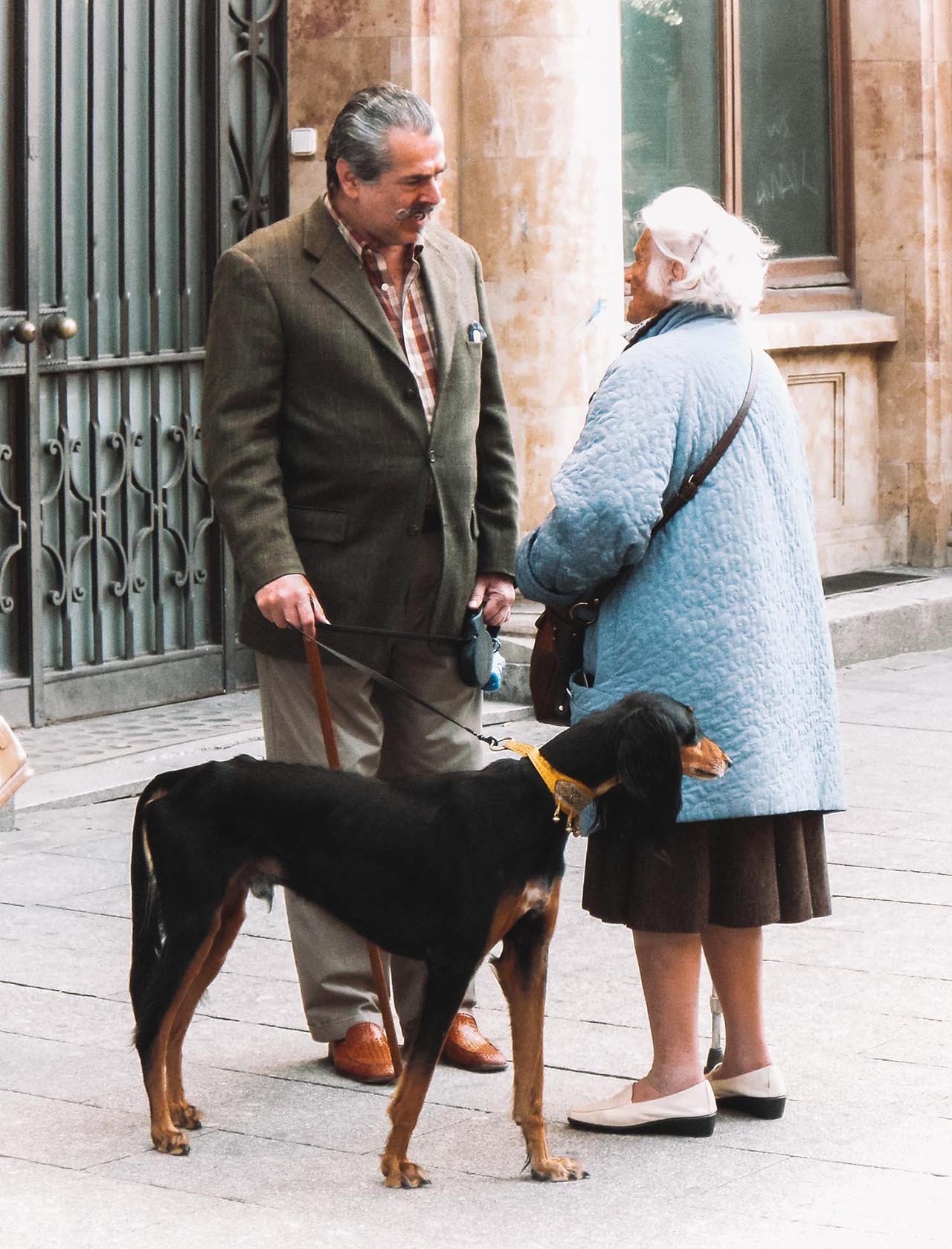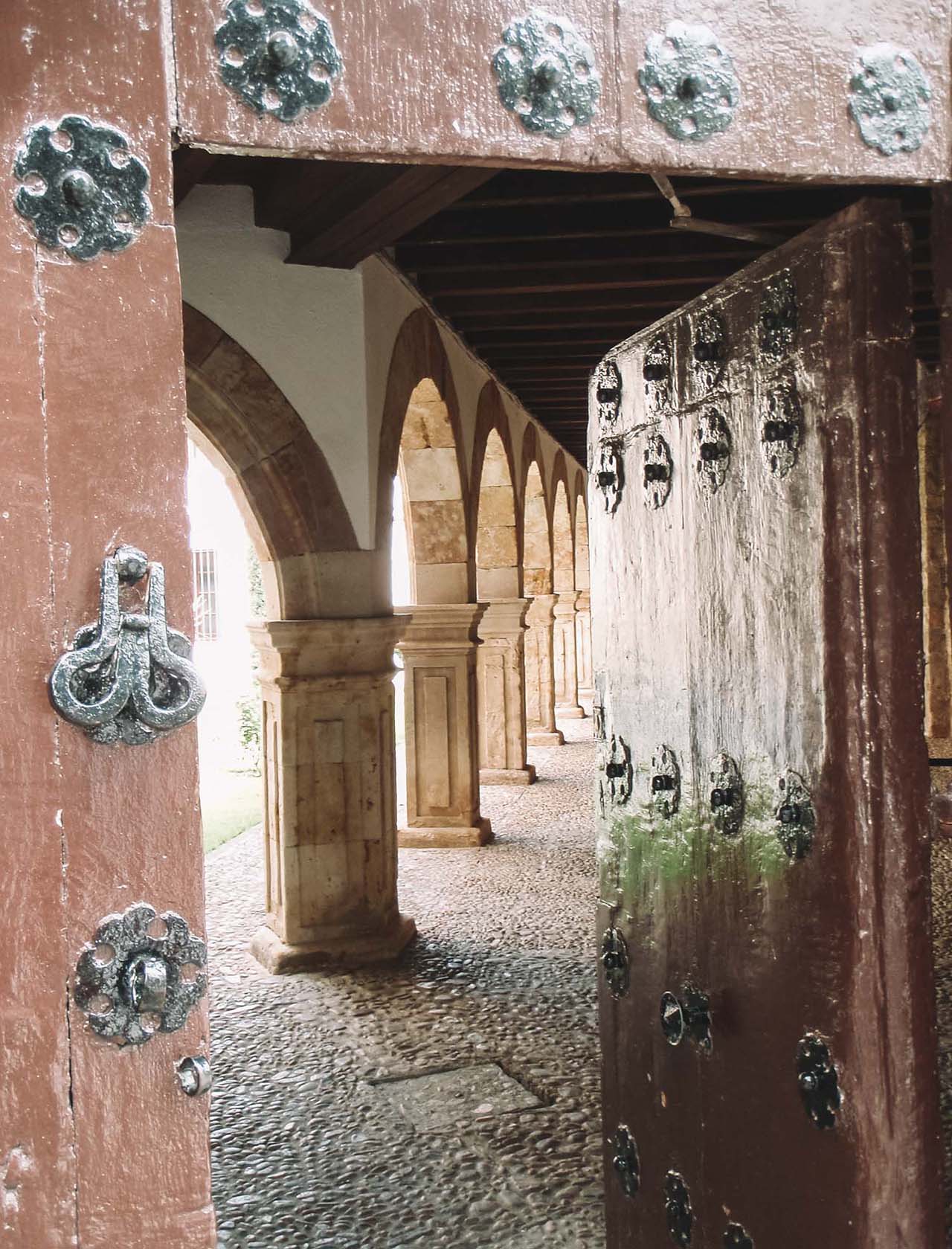 Explore the Side Streets and Alleys
One of the best things to do is simply wander! I loved getting to see how locals went about their lives and observe. If you can find a place to sit on a bench or near one of the architectural delights with a cup of coffee and a pastry—this is a lovely way to just soak it all in.
Plus, the city has so many cool buildings and doors that aren't necessarily on typical itineraries. So I would recommend going out and exploring to find your faves!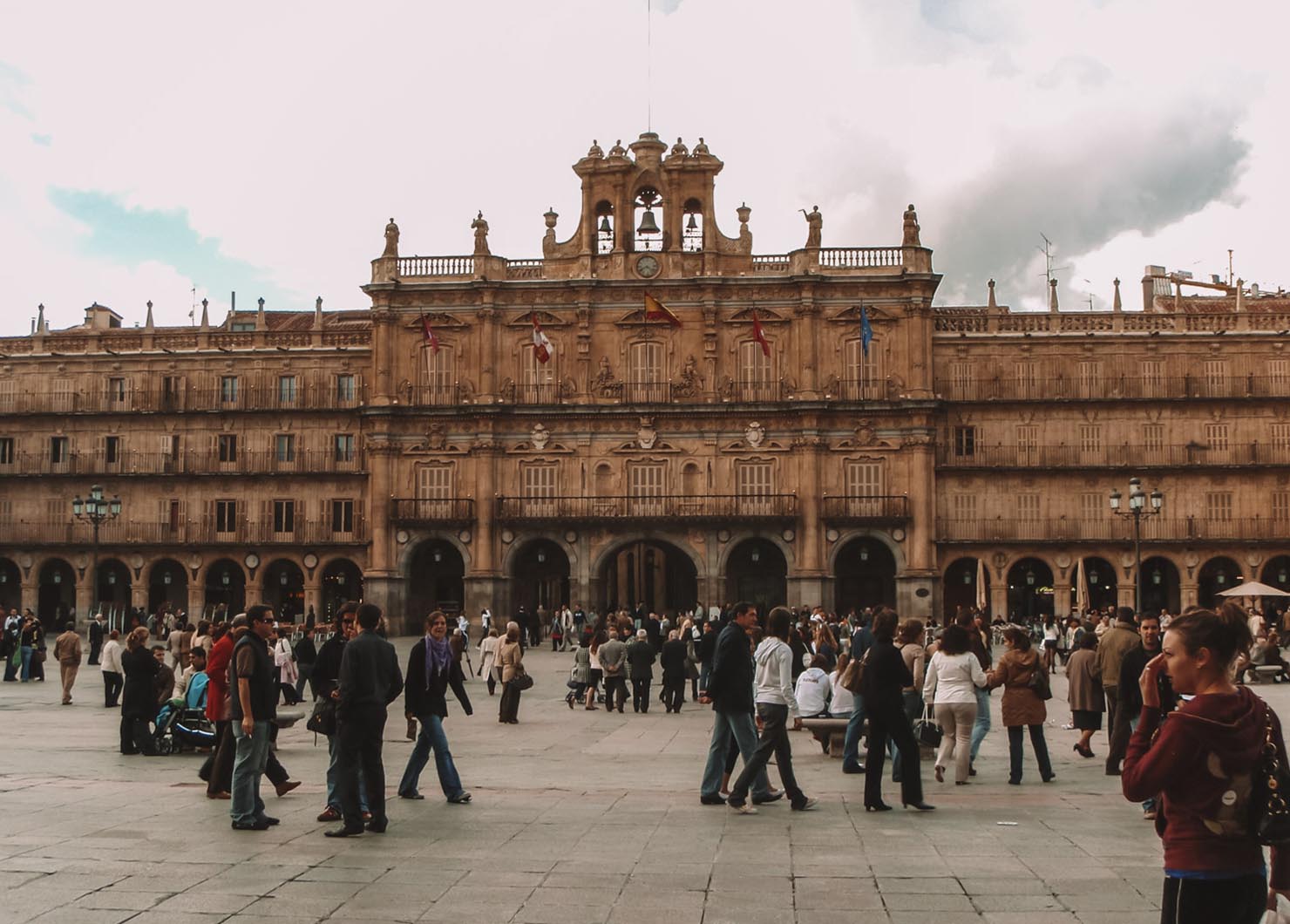 Visit Plaza Mayor
Like most cities in Spain, the Plaza is located in the center and is a common place to hang out. Surrounded by gorgeous Spanish baroque-style architecture, this place is absolutely gorgeous! It's also an ideal place to people watch while sampling tapas.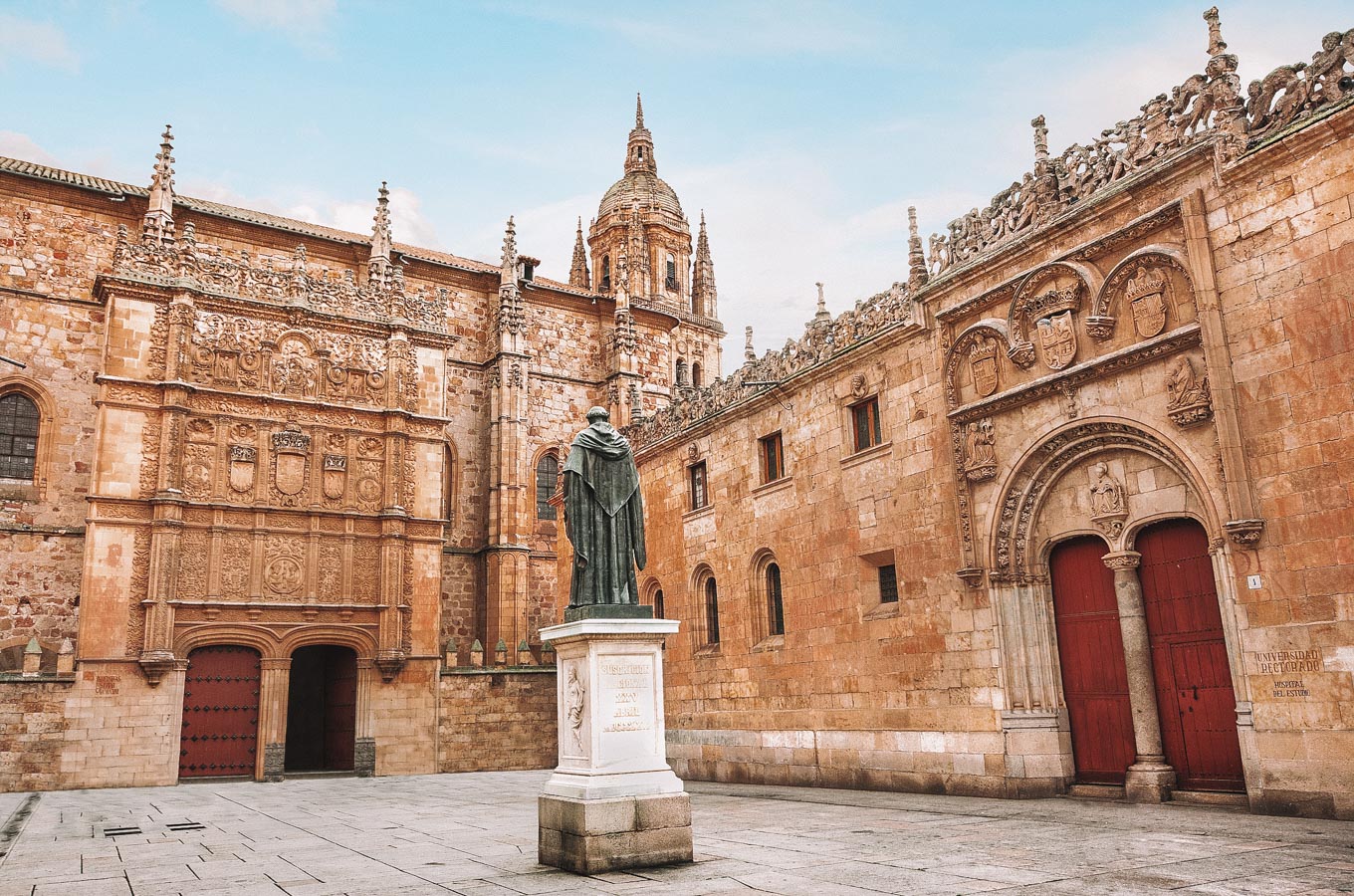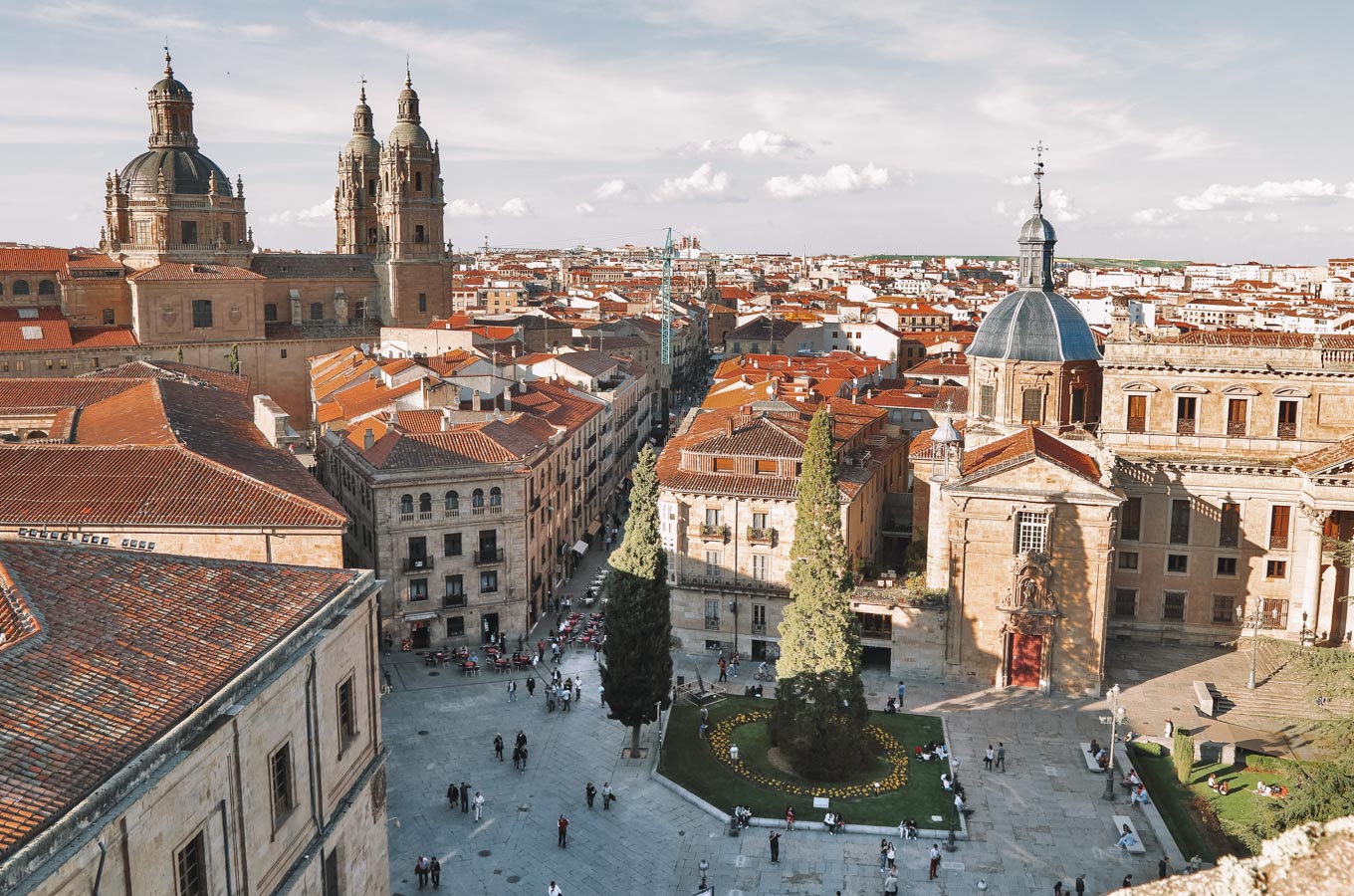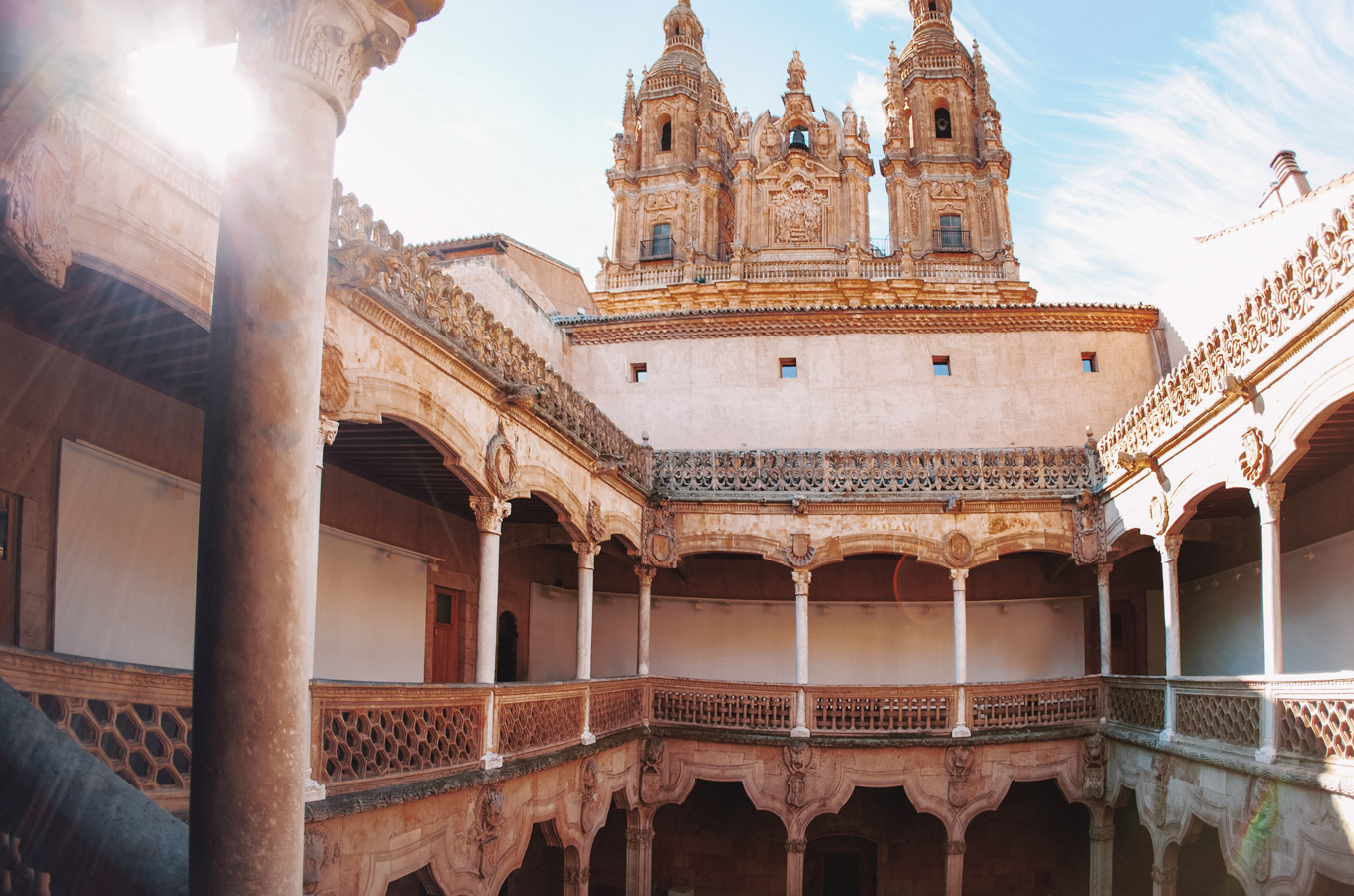 Check Out Salamanca University
Salamanca University is one of the oldest universities in the world, and shouldn't be missed! Initially built in 1218, there's a mixture of architectural styles as it grew throughout the centuries.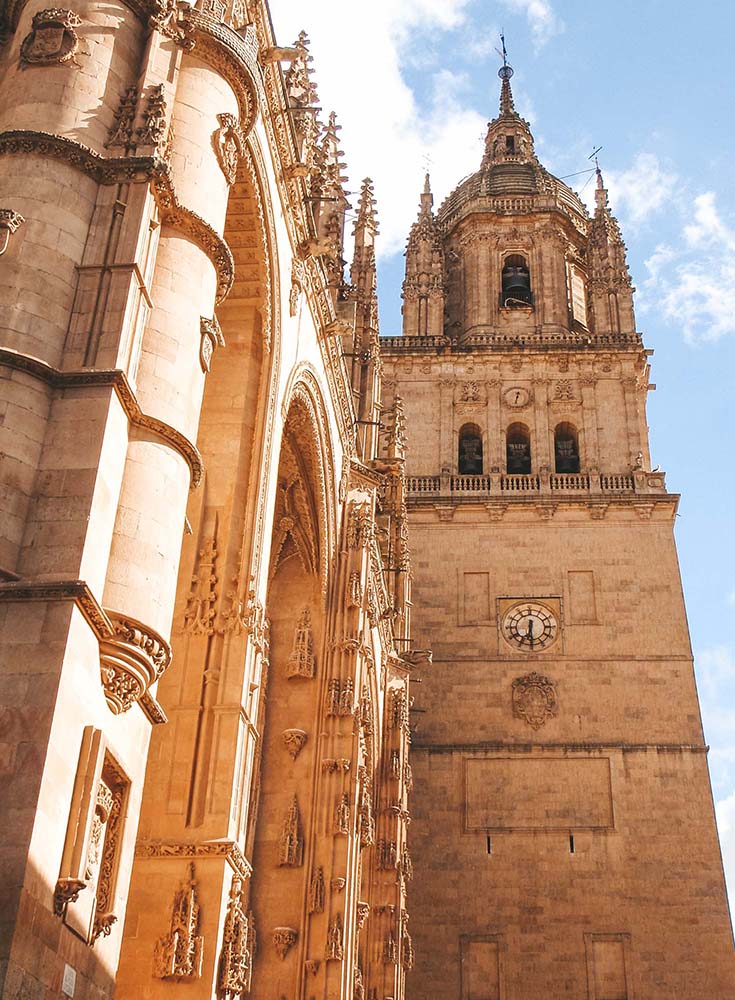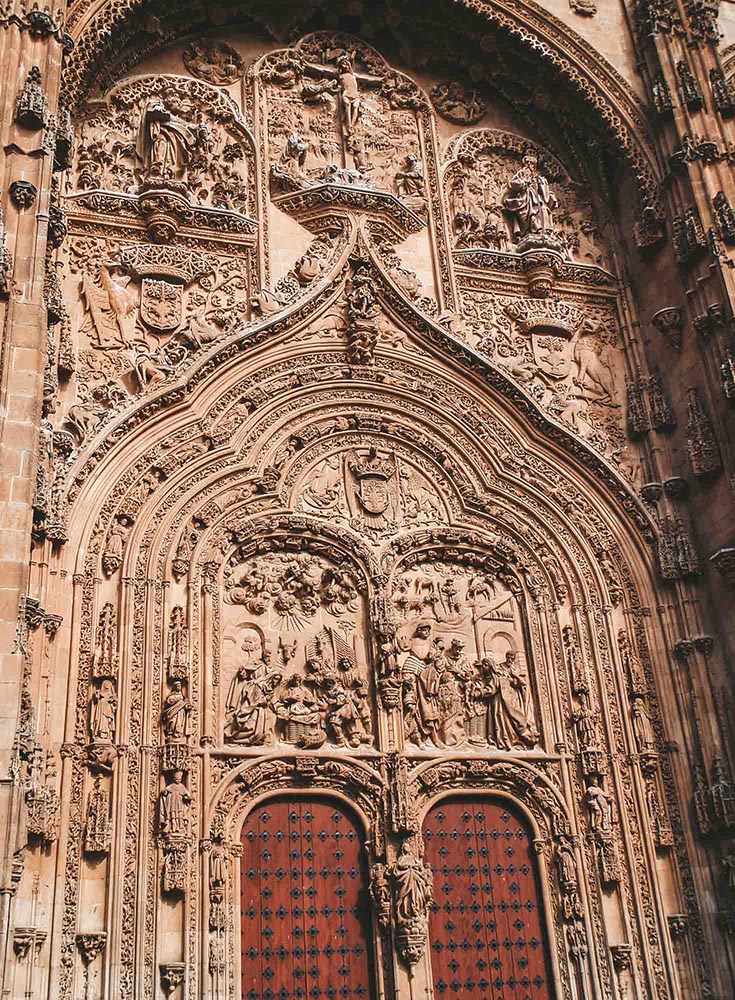 Go on an Architectural Tour
Salamanca is a prime spot for those interested in art history, particularly those wanting to see it evident with building styles and embellishments. You'll see many "Plateresque" facades around—a type of Spanish architecture from the 16th century which features very ornate stylings, similar to those found on Renaissance silverware.
You'll commonly see things like flowers, scallop shells, skulls, and other animals carved into stone and adorning buildings.
I would highly recommend hiring a local tour guide so they can give you more in-depth information about what you're seeing.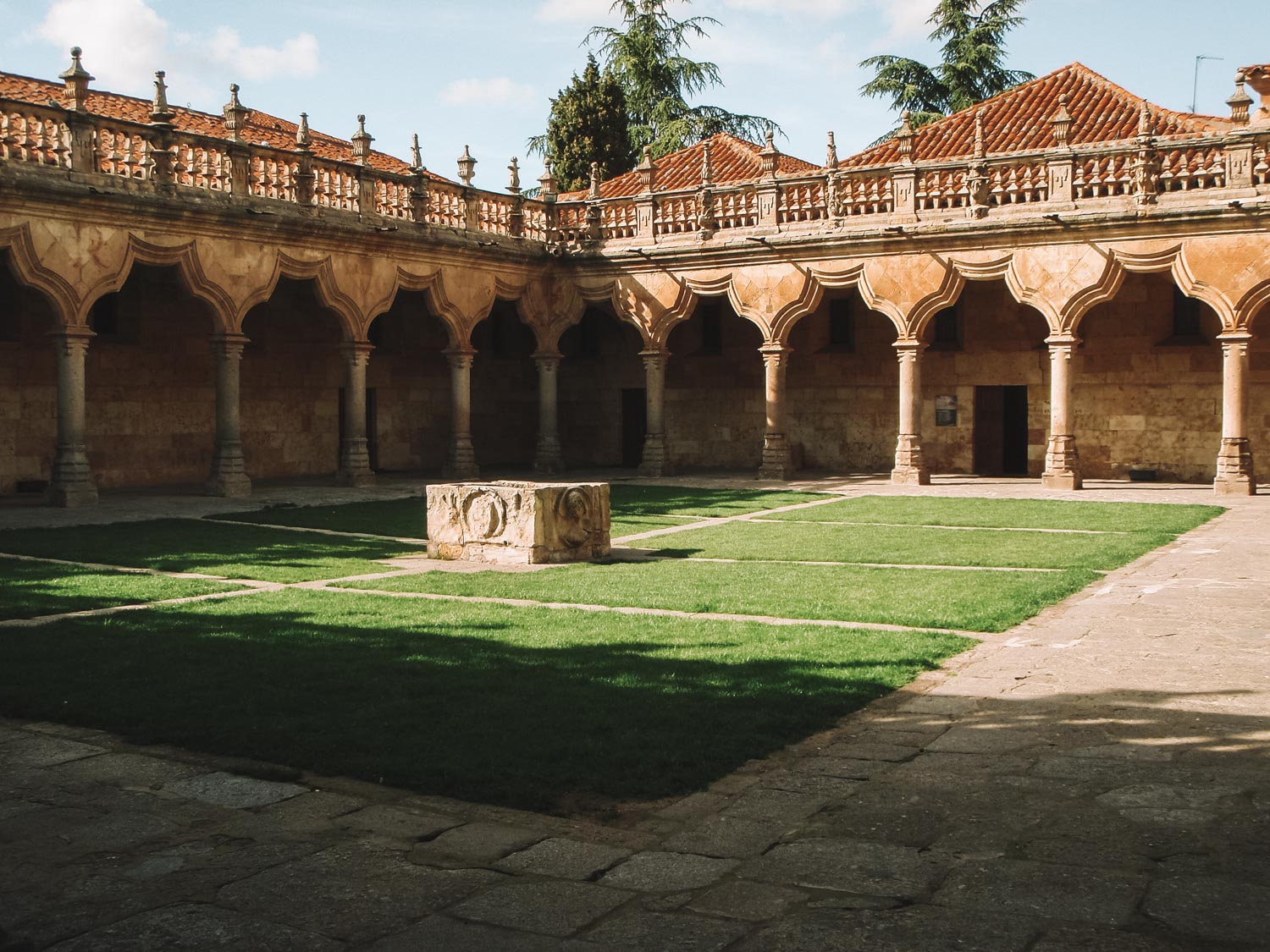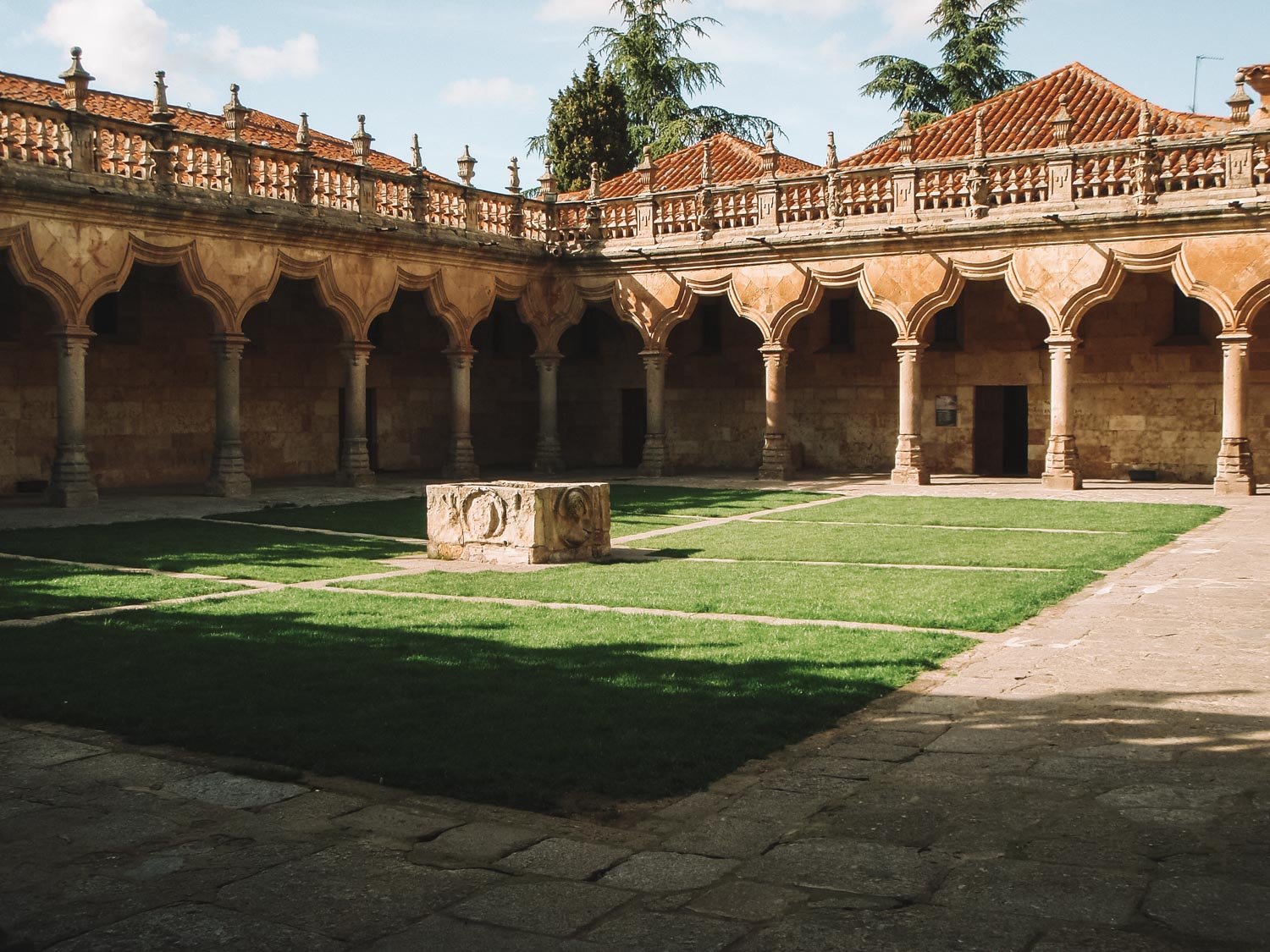 Bask in the Sun in the Many Courtyards
I'm a big fan of the courtyards in Salamanca (who thinks courtyards like the ones here need to come back into style?). Hang out here, soak up the sun, and enjoy the surroundings.



Visit Casa de Las Conchas
Casa de las Conchas is a must-see! The name literally translates to House of Shells and is named for the many scallop shells that cover the facade. Built in 1493, this is peak Gothic architecture in Salamanca.
Legend has it that gold is hidden behind one of the 300 shells.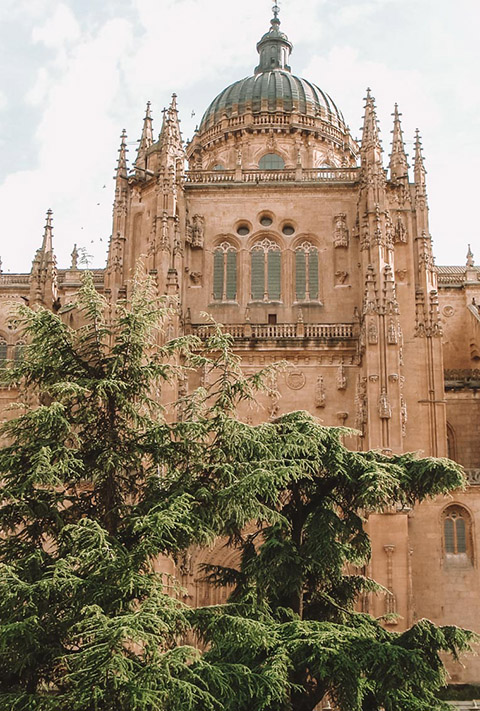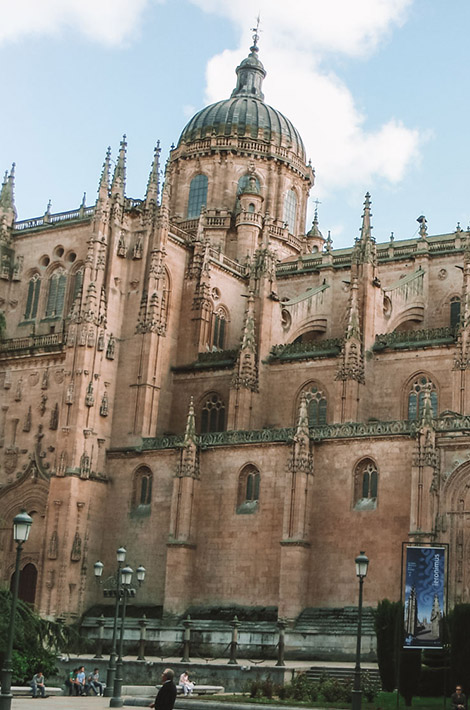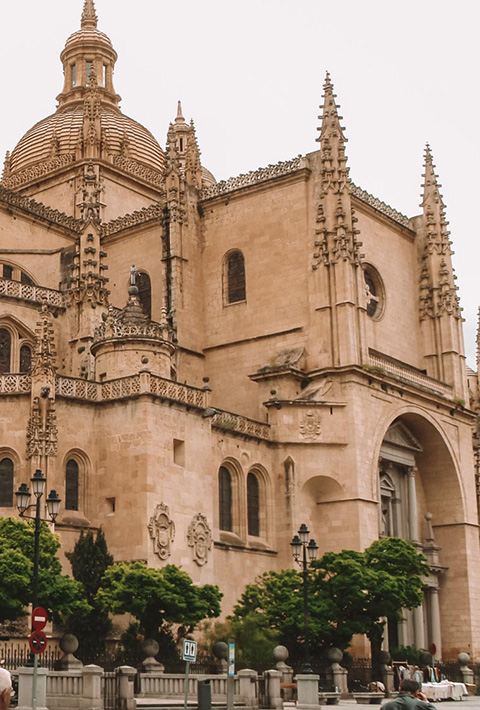 Salamanca Cathedrals
You'll want to stop by both the Old and New Cathedrals of Salamanca. Catedral Vieja—the Old Cathedral of Salamanca—was built in the 12th-century and has an iconic (and colossal) clock tower. You can actually climb the stairway up to the top of the tower and you'll find stunning views of the Old Town.
While at the Old Cathedral, you can also visit the Catedral Neuva, or New Cathedral…which isn't really that new. It dates back to the 16th century!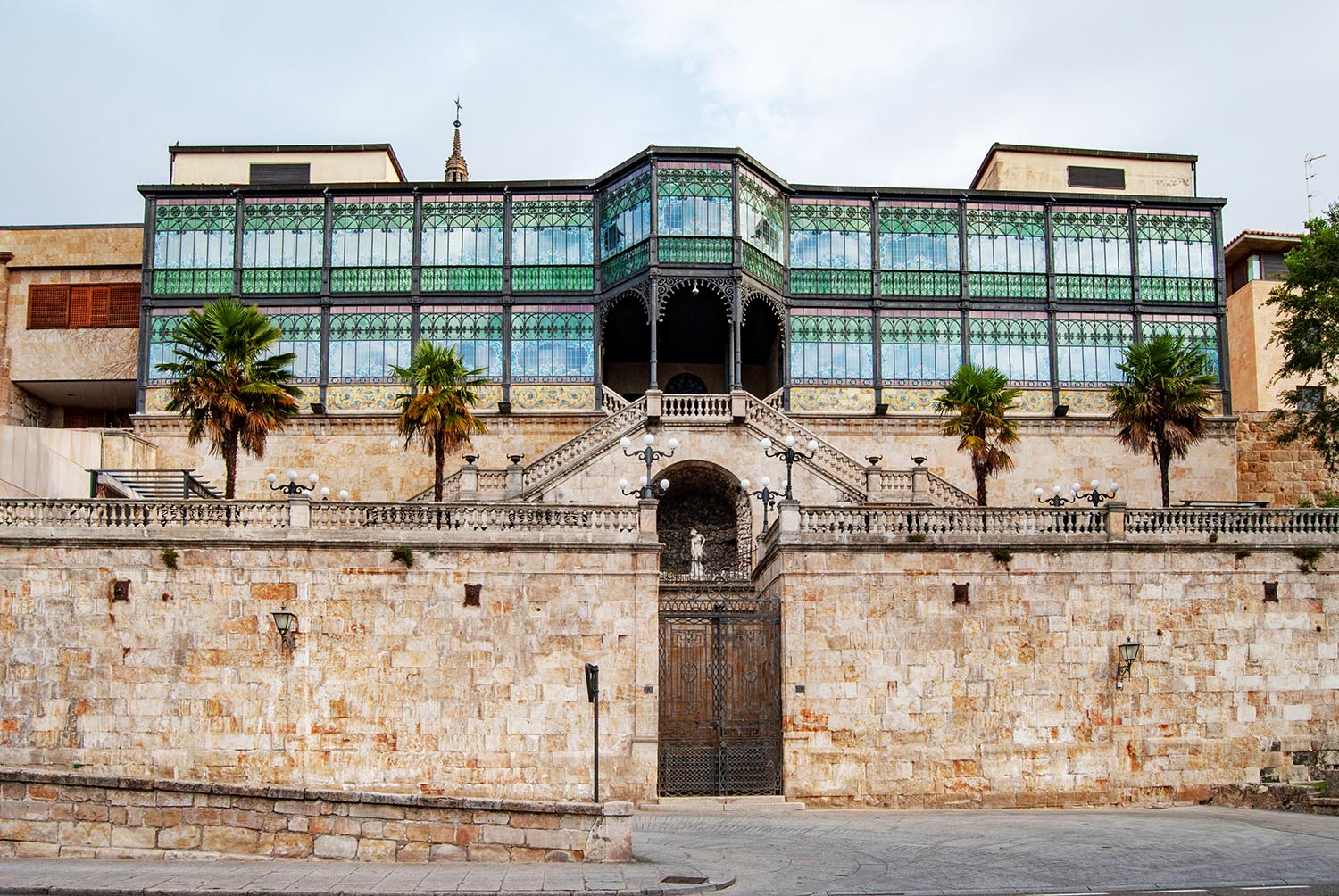 Casa Lis
Art Nouveau and Art Deco fans will love Casa Lis! The Modernist building is lined with colorful stained-glass windows and truly is a gem. Take a gander at all the bronze statues, paintings, gorgeous jewelry, and more!

Go on a Food Tour
Food tours are one of my all-time favorite ways to see and experience a city. And what better place than Salamanca to try some of Spain's delights?
Because of Salamanca's location and being truly in the heart of Spain, the cuisine reflects many of the rural influences. A mix of spices and fresh ingredients, I'd highly recommend signing up for a food tour and sample as much as you can!
Make sure to keep an eye out for hornazo — a meat pie that used to only be eaten around Easter in Salamanca, but now it can be found year-round at bakeries and cake shops around the city.


Finish the Day at a Bar
I did say that Salamanca has a poppin' nightlife, didn't I?
There are many "chupiterias" or liter bars around the city. A lot of these places serve shots for around €1 (and let me tell you—the options and mixes they come up with are extensive!).
While studying abroad in Salamanca, my group of friends and I definitely frequented a few of these places. You can find quite a number of chupiterias in the streets around Plaza Mayor and around Plaza de San Juan Bautista.

Have you ever been to Salamanca, Spain? What were your favorite things to see and do there?