Before we dive into tips on flying during COVID, I do want to preface by stressing how important it is to carefully consider the entire picture before you make a decision to travel.
Only walk out your door after fully assessing your health situation and risk tolerance. Things are most certainly different now and it is essential to make decisions in a different way.
I have talked before about Traveling with COVID-19 Testing Requirements and it's crucial to know what you're getting into before you go.
My tips here are purely based on my own experiences from flying during COVID. Circumstances are always changing these days and it is essential to realize that things aren't back to normal just because there are planes in the sky.
Here are a few key tips you need if you're flying on an airplane during the COVID era.

Research the Airline
At the moment, Delta is the only airline in the US that is limiting capacity and keeping the middle seat open. As for other options, I've flown with American and United during COVID and was overall more impressed with United as far as the level of cleanliness and overall preparedness.
These kinds of policies, as well as local regulations, are changing often so I would highly recommend checking out different airline policies and procedures before you go. You will find planes flying at full capacity so be aware before you arrive.
I've noticed that United, JetBlue, Hawaiian, Delta, and Southwest airlines, however, are using electrostatic antimicrobial sprays to disinfect planes, along with HEPA air filtration.

Another good practice is to ask questions. Here are few smart things that ask the airline before you book:
Do you require masks?
What are your social distancing policies?
What are your cleaning protocols?
Do you have contact-free check-in options?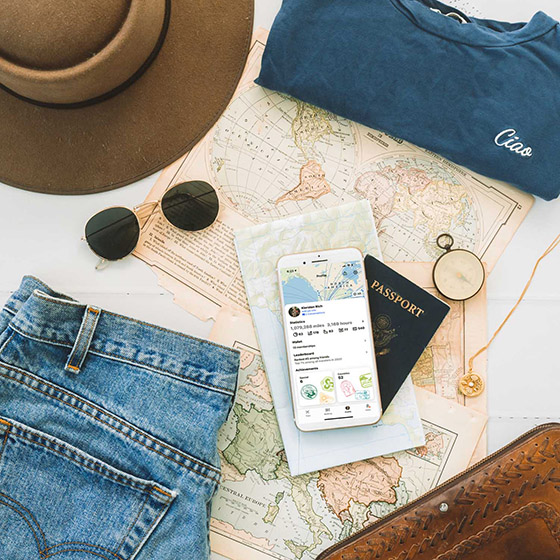 To ease the process of planning when and where to go, and how, App in the Air has created a new desktop site where you can research restrictions for different countries and airlines.
Read More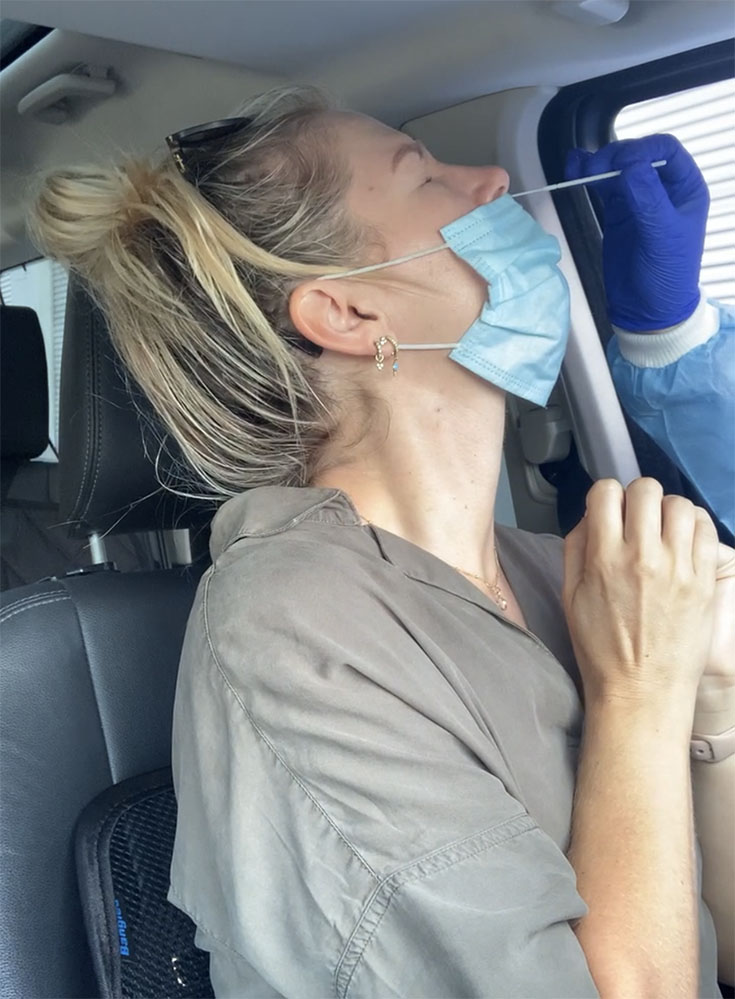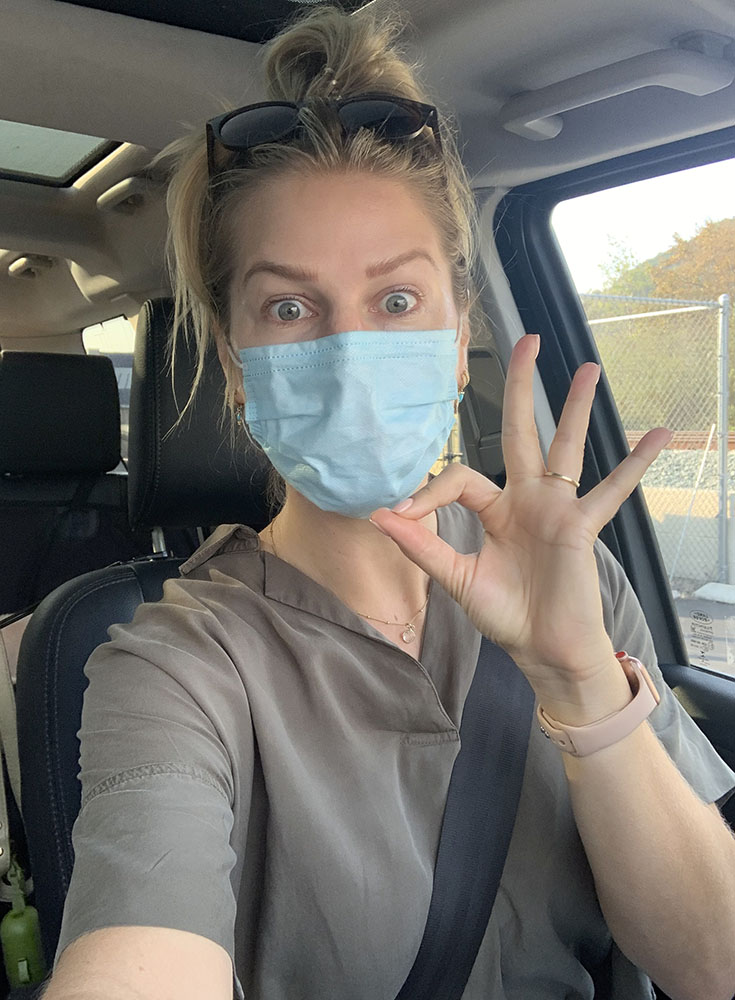 My Experience Flying During Covid
Traveling to Mo'orea, I was required to show proof of a negative COVID test. While that meant jumping through a few hoops, it also left me feeling confident that everyone on the plane with me was COVID-free. Air Tahiti Nui took my temperature when I boarded the plane and everyone there had done a PCR Test.
Domestic flights definitely vary. On my United flight, they handed us sanitizing wipes, and everything area of the plane felt spotless to me. I have also been lucky to have considerate single-serving friends as my travel companions.
With a sanitary plane and no one crowding my personal space, I felt pretty comfortable.
Although I was feeling pretty comfortable on the plane trip each time, the airport was another story.
It is important to keep in mind that not everyone in the airline has been tested. On top of that, I found it hard to socially distance in Phoenix and LAX airports. On the other hand, my base airport in San Diego is small and less crowded so I felt better there.
Your airport experience will vary, especially based on the size of the city.
In general, airports aren't great for cleanliness and open space. Social distancing is a personal choice and, while you're required to wear a mask, you're never far from someone eating or drinking with their mask off.



Ways to Prepare For Your Flight
I've talked before about flying Carry-On Essentials and now, more than ever, it is important to pack carefully.
Many shops and restaurants at airports around the world are closed. With limited capacity, packing your own food for the airport makes life easier. Put a few easy grab-and-go foods into plastic bags. You'll save cash while limiting your interactions and getting healthier options. It's a win-win.
As you are packing, be careful to follow the TSA rules. Check out the government's COVID travel page and download the free My TSA app to know what to expect.
It is an easy way of making sure that you and your bag can go through security without being stopped so you can limit your interactions. The last thing that you want is to have your bag unpacked and have someone touching everything in it. What To Pack
While some airlines will give you a hand sanitizer and mask kit, I'd highly recommend bringing your own. Air Tahiti Nui gave me a nice kit that I was able to just add to my stock of PPE.
And, trust me, when you're traveling, you can never have too many extra masks or hand sanitizer bottles.
In addition to having PPE for travel, plan for the unexpected. There is always a possibility of having to quarantine.
Make sure that you have clothes for two weeks along with any medication or other essentials that you'd have to have in order to get through 14 days in lockdown somewhere.
Above all else, remember to pack your test results. The US now requires you to have a COVID test before arriving. From different manufacturer requirements to testing timelines, there are a few critical aspects to understand before you get a test done.
Be sure to read my Traveling with COVID-19 Testing Requirements for a full look at how it works.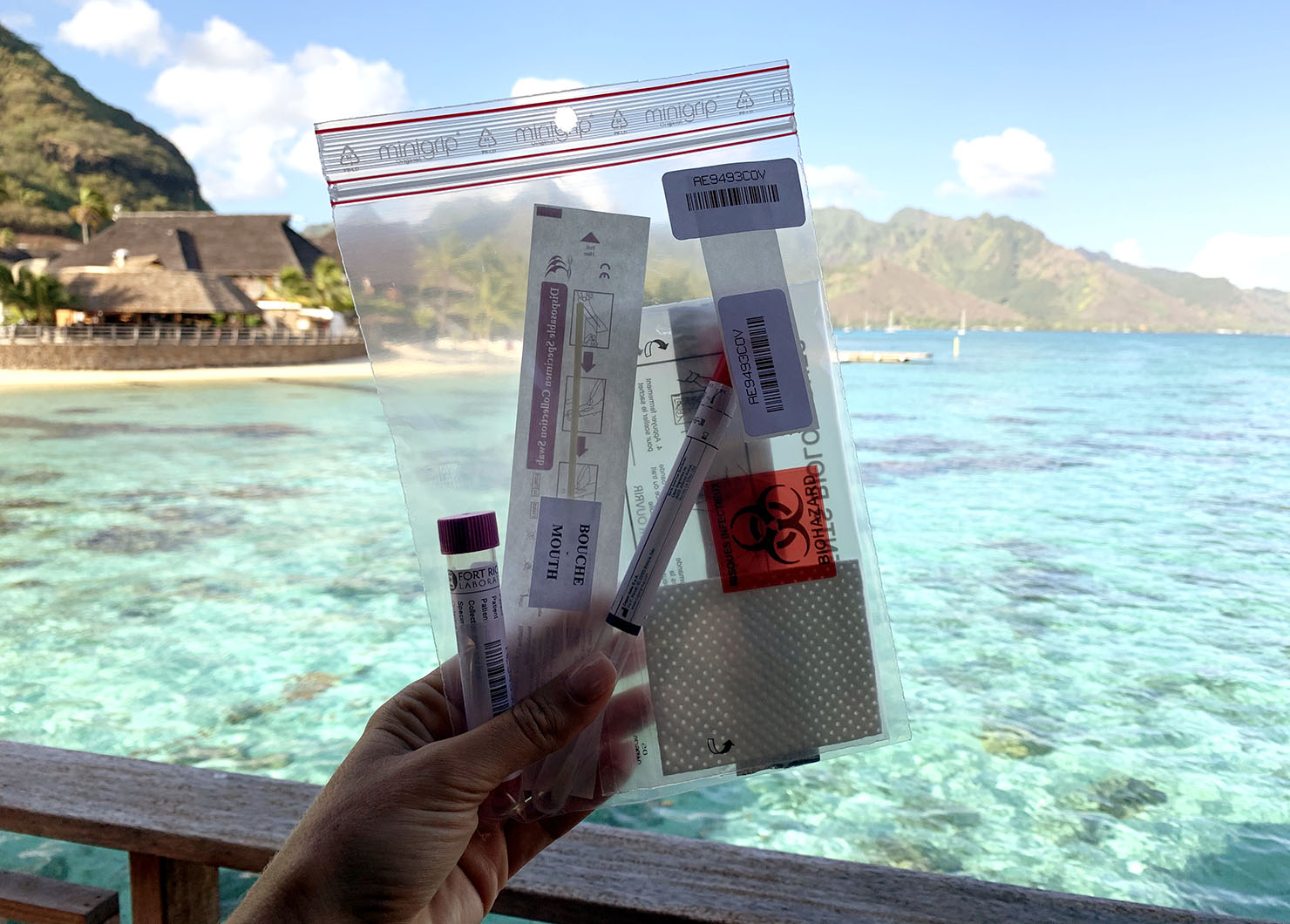 Stay Aware
Things are constantly changing so stay on top of the rules and requirements of your destination, arrival, and any layovers along the way. Things can literally change at a moment's notice.
As you are traveling, be extra cautious as well. Always, always wear your mask. In fact, experts recommend doubling up on a mask or combining a mask with a face shield. Don't be shy about going over the top.
The saying "better safe than sorry" has never been so true as it is now.
If you have to touch anything, do it with your elbow or sleeve then sanitize after every touch. And, of course, if you can you avoid it, don't touch anything at all!
As a note, we had to re-test ourselves several days into our Mo'orea trip. I was aware of this — but as I said, things are constantly changing and you need to stay up-to-date on everything if you're choosing to travel at this time.

Overall
The safest thing to do right now is to stay at home and not travel. I understand, however, there are some cases where travel is necessary. If you find yourself on the go, be safe and stay diligent.