I arrived in Bocas del Toro after a 6-hour direct flight from Los Angeles to Panama City, a five hour layover in Panama City, a ten hour bus ride from Panama City to Bocas and a thirty minute boat ride to Isla Colon. I was absolutely exhausted as I watched the sun rise from the boat through my squinted eyes.
 I have officially traveled to my 28th country.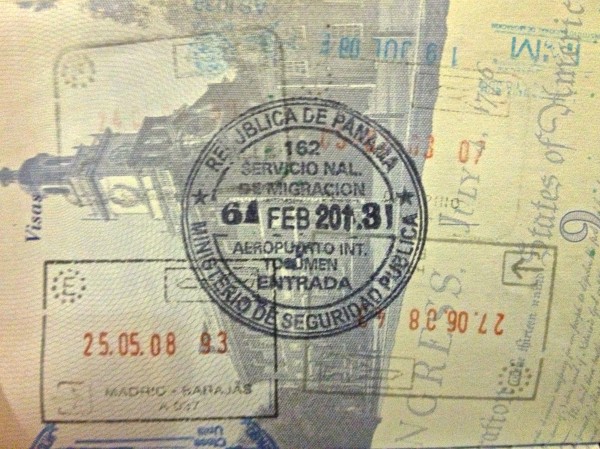 The familiar craze and bustle of Latin America is nowhere to be found here in Bocas del Toro. Even with the upcoming Carnaval weekend, all the shops slowly flipped over their "closed signs" for tourists around 11 am. I am all about island life, but it's really hard for me to unwind, disconnect and sloooowww down. Although,
I'm sure I'll find a way to adjust.
My friend and the founder of Give and Surf, Neil, walked to meet me at my boat stop on the main drag of the island. His first words,
"Are you up for an adventure?"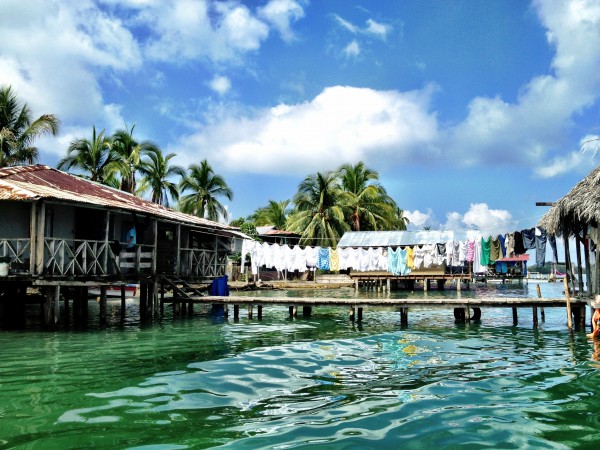 I hadn't slept in nearly 48 hours but couldn't pass up my first opportunity for fun in Bocas. We met up with Neil's friend Justin, hopped on a boat and began in the direction of Bluff Beach. I still didn't really know what I was getting myself into until we anchored about 200 meters from shore.
I had to swim to the island through a huge surf break.
I swallowed my fear as I put my beach towel into my dry bag, threw a surfboard into the water and jumped off the boat. I watched as the huge waves crashed onto the shore and my life flashed before my eyes.
Ok, that's a bit dramatic. But I was scared.
Neil told me to swim to where the waves were just beginning to form and jump off the board. He would grab the board and I would swim to shore. A seemingly simple task turned into a near-drowning of yours truly. I'll spare the details but Neil ended up dragging me to shore. I passed out on the beach face first into my towel and woke up a couple hours later to see the boys still out surfing and giggling like little school girls.
Then, I had to swim back.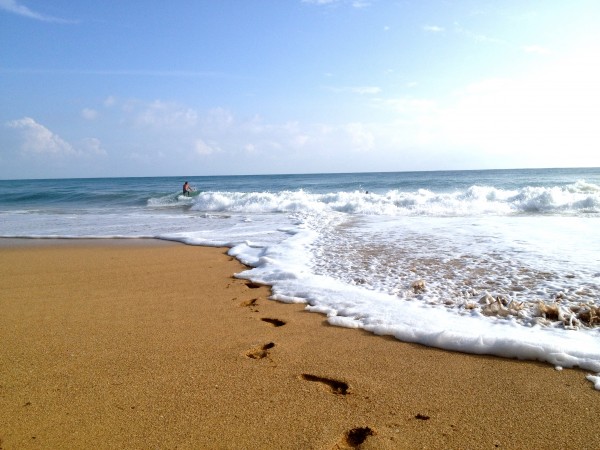 We got back safely to the island (a little saltier than when I first arrived) and went to Bocas Blended for some fresh made smoothies. Bocas Blended is this awesome little bus converted into a kitchen with a rooftop dining area.
You may have noticed I still haven't actually checked into any sort of accommodation yet.
Enter: Palmar Tent Lodge. We took the boat to another island called Isla Bastimentos. (Lots of boat rides here!) I will be staying in a jungle tent right on the beach at the Palmar Tent Lodge for the next three nights. It's luxury camping in the coolest location ever.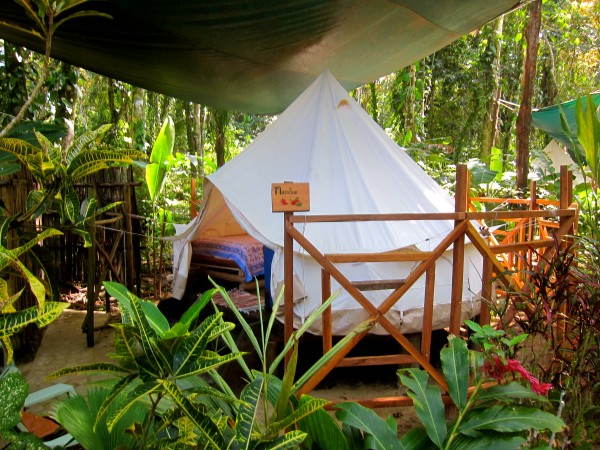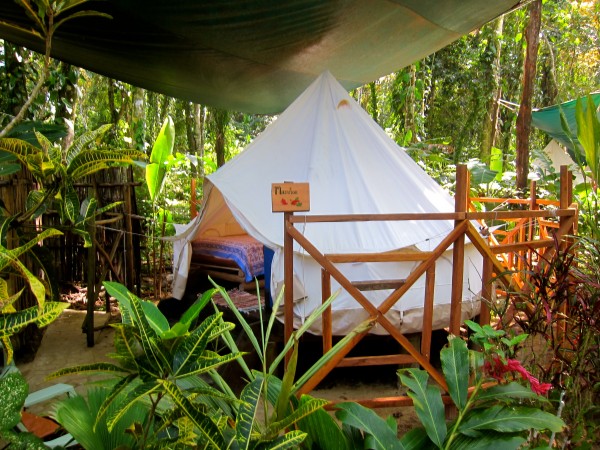 This weekend is Carnaval so I'll be heading back to Bocas tomorrow to partake in the festivities. For now, it's just me and the beach.
More updates soon!