Located in Bocas del Toro, Panama, the Palmar Beach Lodge offers its guests the ultimate "glamping" experience. (Glamping: Glamorous camping) Anyways… I didn't check into Palmar until sunset, but I was excited to be spending my very first night in Bocas at Palmar.
I would be staying in my very own beachfront safari tent surrounded by the serenity of the jungle. 
I spent my days soaking up the sun on the beautiful Red Frog Beach and enjoying the company of the incredible Palmar staff. In the evenings, I savoured delicious home-cooked & family-style dinners in the communal lodge.
And, each night, tropical rain danced on the canvas of my tent and the nearby rush of the ocean waves lulled me to sleep.


Plan Your Stay at Palmar Beach Lodge
Cost of Accommodation: One of my favorite things about Palmar is they have accommodation to suit every budget. From dorm-style tents to luxury family-sized tents, there really is something for everyone. You can even pitch your own tent. You really can't beat the location or the price!
Great value accommodation ranging from $10-70 USD.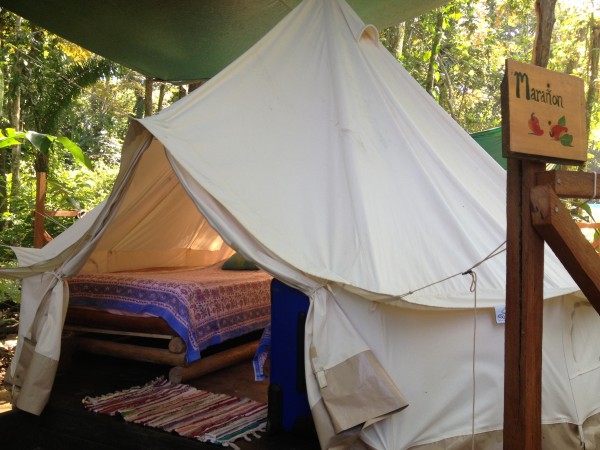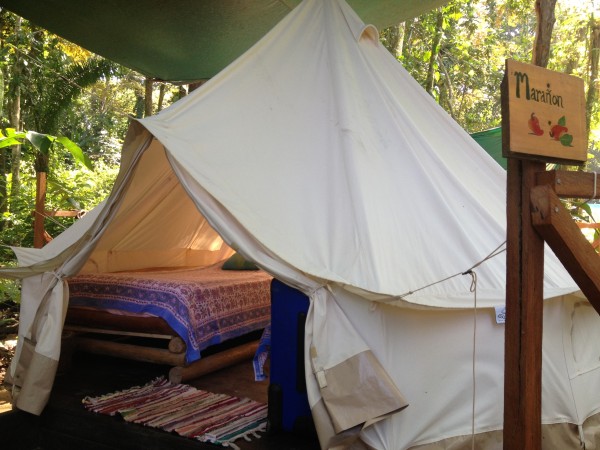 How to Get There: While most tourism is based in Bocas Town on Isla Colon, Palmar is located on the nearby island of Isla Bastimentos. For that reason, you'll enjoy the seclusion of the lodge while still remaining within a short boat ride of the main island. Boat transportation is offered to and from Palmar from Casa Verde Hostel & Guest House in Bocas Town.
$4 each way or $7 round trip. Boats leave Casa Verde at 9:45 am & 4:30 pm and return at 10:15 am and 5 pm.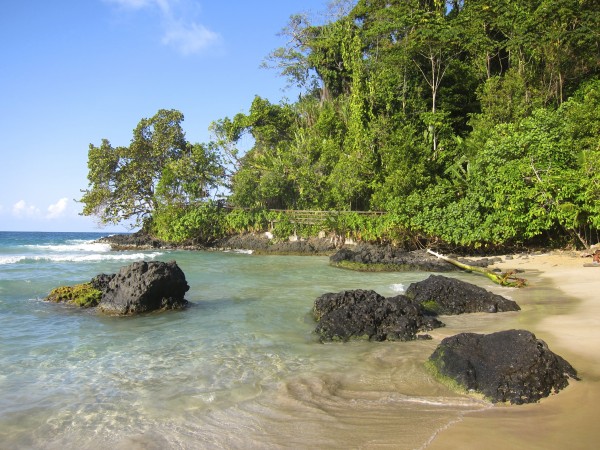 Dining: The communal lodge has a full kitchen for your use. You can do your shopping in Bocas Town before heading to Palmar and cook your own food during your stay. As a frequent traveler, I absolutely love when kitchens are available. It helps me keep my costs down on food when most of the time I'm forced to eat at restaurants.
Most nights, family-style dinners are also offered ($6-7 per person) and every Saturday there is a fun pizza party. They bake Earth Oven pizzas right on the beach and you can order all sorts of delicious toppings for your own pizza. ($7 + toppings)
**Note: Breakfast and lunch are not offered so plan to bring your own food ahead of time. There is a bar for snacks and beverages open all day and through dinner hours.**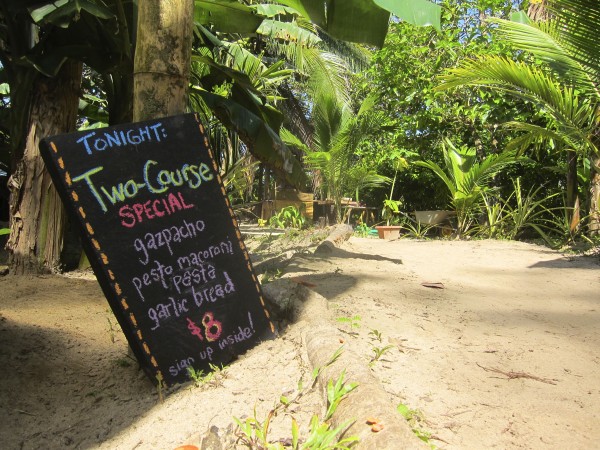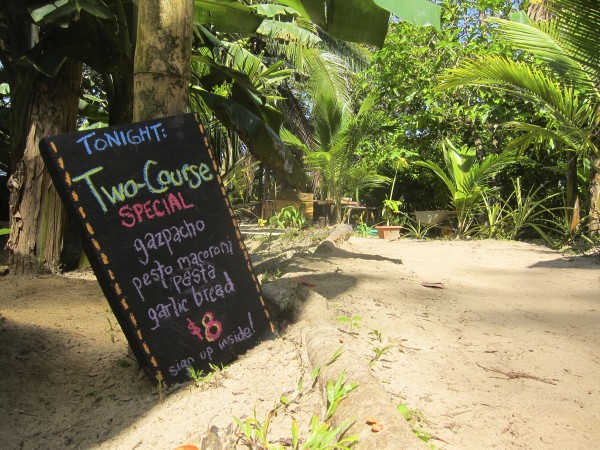 Amenities: Boogie boards and snorkel gear are available and free for guests to use. There are also surfboards available for rent. Beach chairs and shaded hammocks are also around for guests to enjoy.
There's no WiFi at Palmar, but just a 10-minute walk away is Bocas Bound hostel where you can get the internet. Also, while he's not necessarily an amenity, be sure to say "Hi" to Bob! (Just don't lend him any of your fingers. He might not give them back.)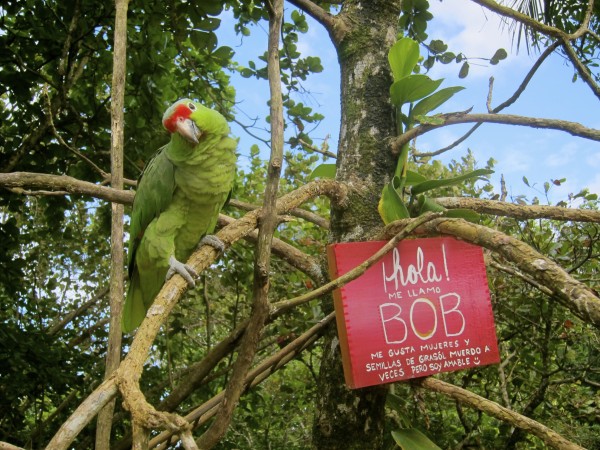 Additional Information: This is an eco-friendly lodge, which means you will feel very close to nature. There is limited solar lighting in the evenings. The bathrooms are communal but kept very clean and are centrally located. The showers use rain water and are cold and can be short on water. And bugs will happen. Only turn the light on in your tent when you need it, do a once-over on the inside of your tent each night and be sure to use your mosquito net while you sleep.

I had an incredible stay at Palmar Beach Lodge and would highly recommend staying here during your visit to Bocas del Toro!