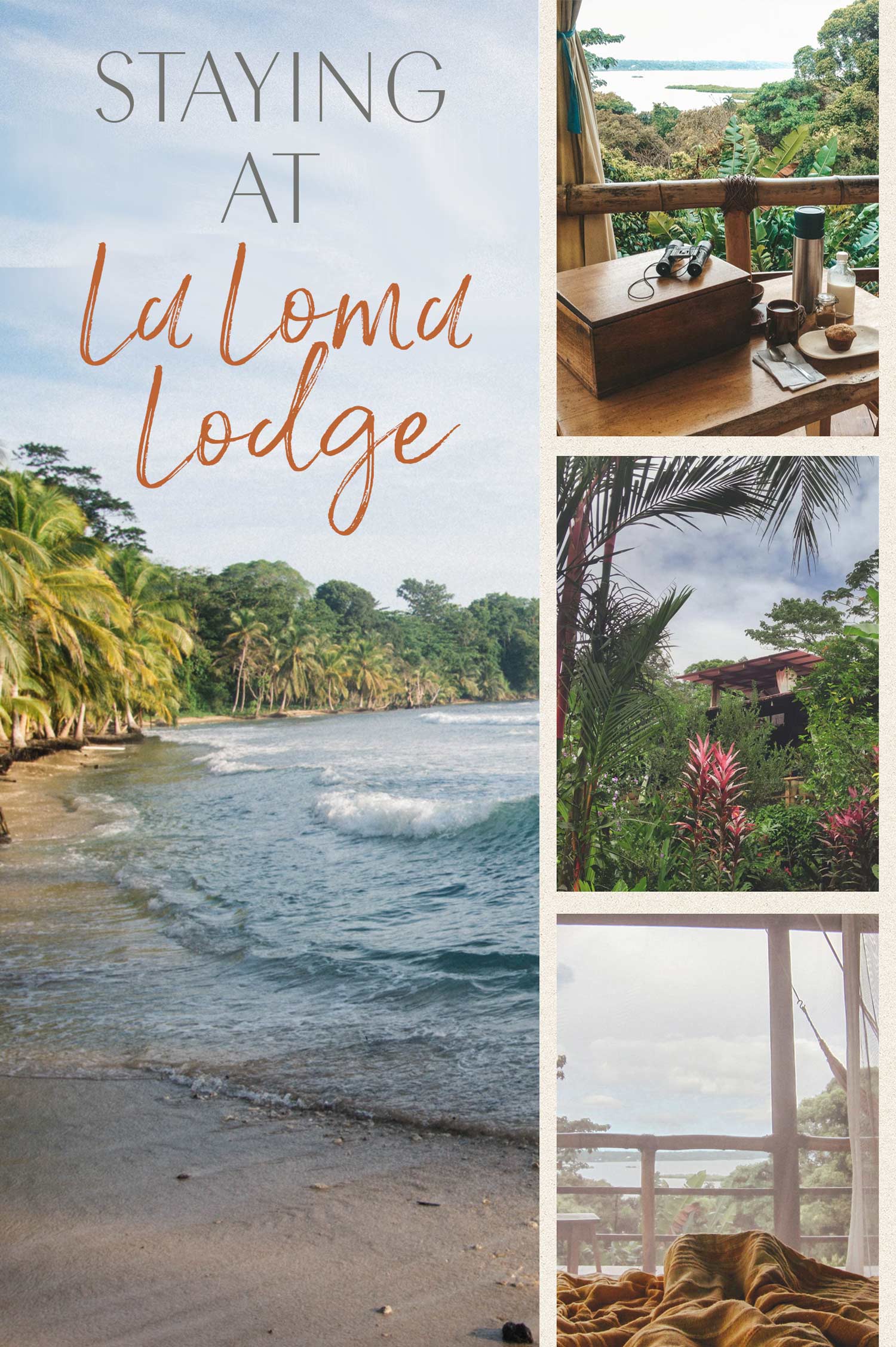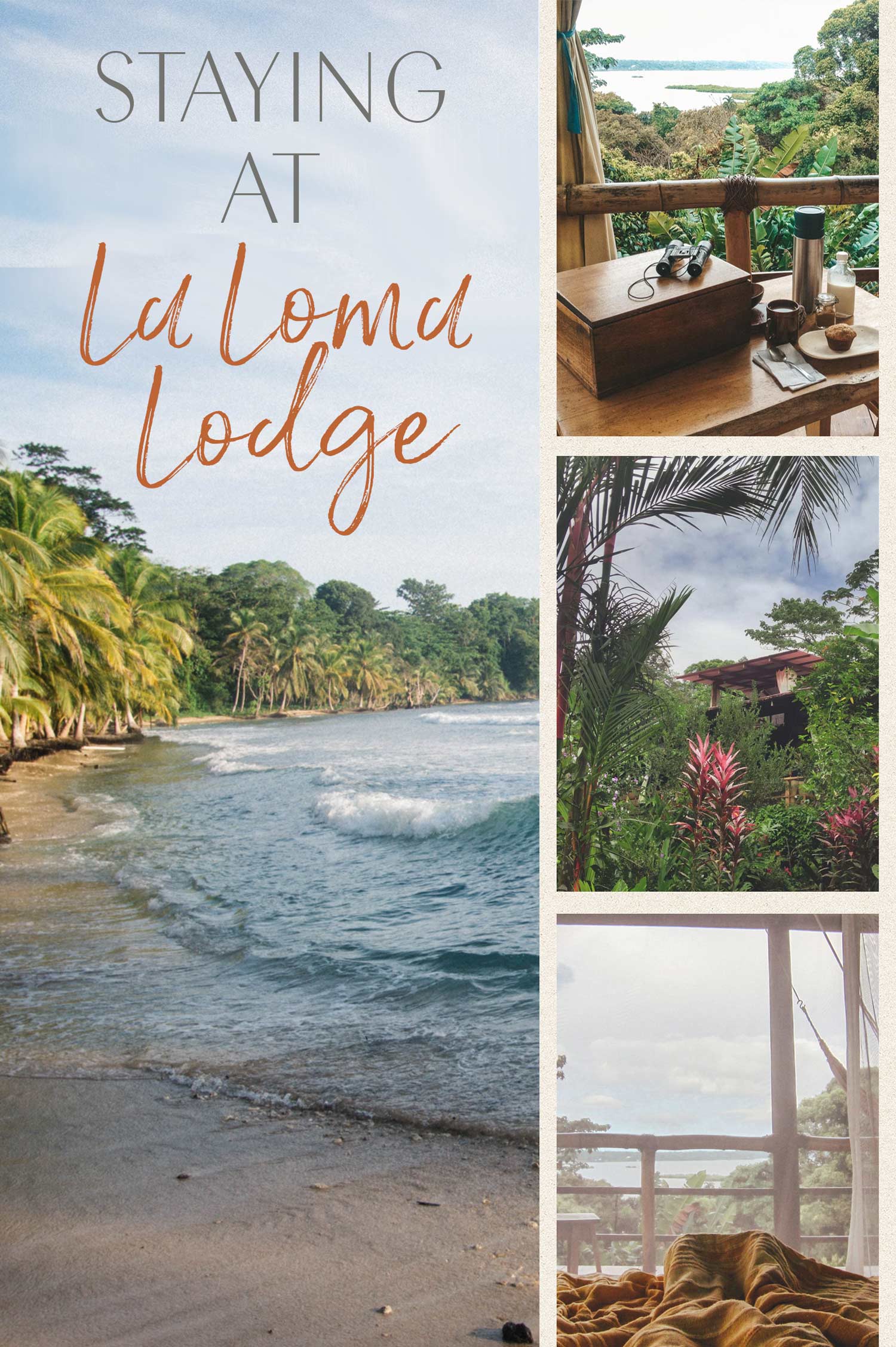 If you're looking for a vacation that consists of relaxing in the jungle while surrounded by beautiful beaches, then Bocas del Toro should move to the top of your bucket list. One of the most magical accommodation experiences I've had to this day was a stay at the La Loma Lodge, a jungle lodge & chocolate farm, on Bastimentos Island.
Here is my review of the La Loma Lodge in Bocas Del Toro!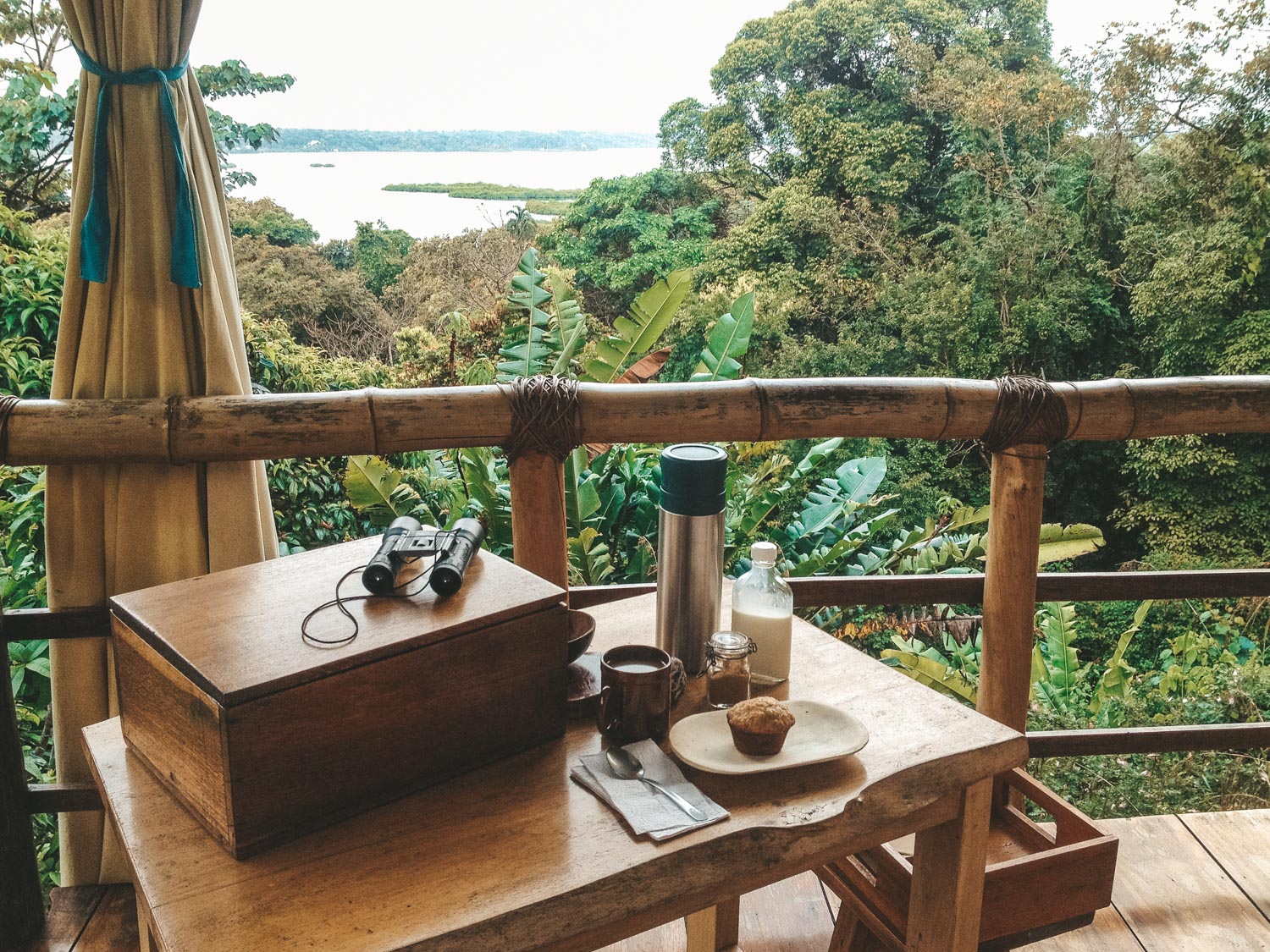 La Loma Lodge
How to Get to La Loma Lodge
Bocas del Toro is one of the more remote parts of Panama, so I'd recommend booking an extended stay so you can slow down and experience all that the islands have to offer.
You can get to Bocas del Toro by bus or plane. Check out my Ultimate Guide to Bocas del Toro for more information on how to get to the islands!
Once you've arrived in Bocas Town, you'll need to take a quick water taxi to Bahia Honda on Isla Bastimentos where La Loma is located. Once you've made your booking, you'll get full details on arrival instructions.

About La Loma Lodge
La Loma Lodge is extremely passionate about conservation and preserving the natural environment. They only allow a small number of guests to stay at a time to minimize damage to the surrounding area and the wildlife that calls the land home.
The property is only accessible by boat, and it stretches across 23 hectares of tropical forest, groves of cacao, banana, and coconut. La Loma is also on the border of the beautiful National Marine Park, and you're only a five-minute boat ride from the beach.
Keep an eye out for the sloths hanging around in the treetops!

The Ranchos
There are four ranchos tucked away in the jungle. While they're referred to as "ranchos," the rancho I stayed in felt more like an open-air treehouse! Each rancho has a private bathroom with a hot shower, comfortable beds, and furniture crafted on-site from local materials.
They use solar panels to provide electricity to the lights and ceiling fans. There is no A/C or television which means you get to enjoy the jungle breeze and the sounds of the wildlife. I woke up to the sounds of birds and monkeys in the morning and was awestruck at the view from my bed!
Each rancho features a stunning open-air plan, so you have a full panorama view of the jungle and ocean.
Even the showers have a private, yet open view to the jungle!
Each morning, you'll wake to hot coffee or tea delivered to a little box just outside of your rancho door. You can start your morning nice and slow as you take in the view from your balcony as the sun rises (or just after sunrise if you're a slow starter like me lol).
To get to 3 out of the four ranchos, you do have to hike a steep 5-7 minute climb, but the views are worth it!

The Food
La Loma Lodge takes pride in its food. Breakfast, lunch, and dinner are included in your stay, and much of what you'll be eating is grown in their organic garden.
I unintentionally planned a stay at La Loma while traveling solo over Valentine's Day and, also by chance, the remaining ranchos were booked out by other female travelers! So, La Loma planned an amazing dinner for us complete with a chocolate dessert for all three of us to share (and I still dream about it!)
The menu is always changing based on local recipes and what foods are in season. If you're willing to pitch in to help, they love having helpers with harvesting ingredients or fishing for snapper.

Activities at La Loma
La Loma Lodge has a few activities included in the price of your stay. You can go on a tour of the cacao farm, food gardens or a day trip to Red Frog Beach.
The lodge also lets you hire traditional wooden cayucos and kayaks and can organize a visit to the Bahia Honda school and community center.
Additional Activities:
Snorkeling or scuba diving
Island hopping inside the National Marine Park
Jungle tours with a local guide
Surfing lessons and gear hire
Catamaran sailing day trip
Fishing day trips
Ziplining tours
Bat cave tours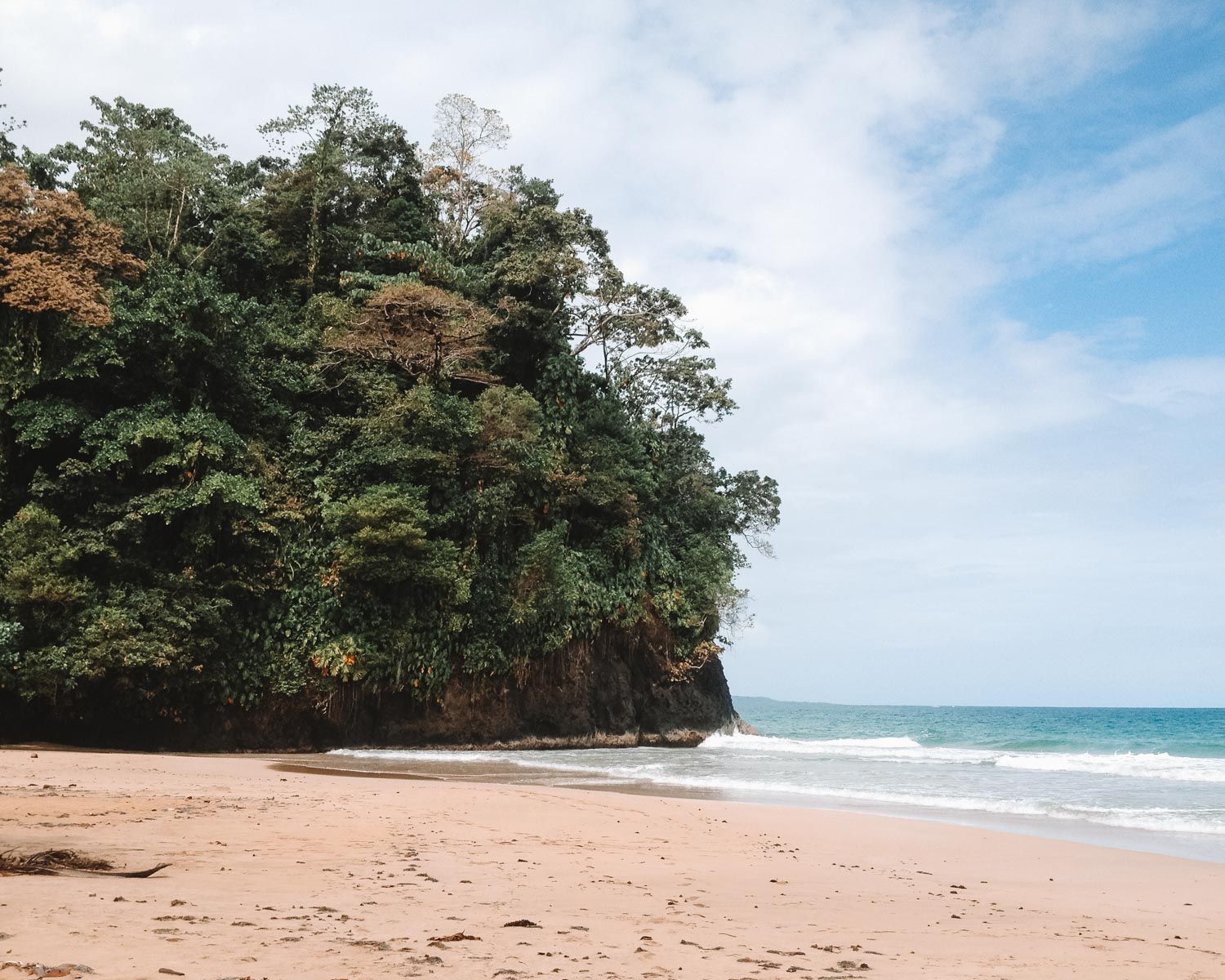 Tips for Large Groups
If you're looking to travel with a large group of friends or family, you can rent out the whole lodge. With beds for 13+ people, plenty of hammocks, and a big dining area, there's plenty of room for everyone.
The lodge will also provide you with a boat driver, daily breakfast and dinner as well as housekeeping.

Overall
La Loma Lodge is a remote getaway that's perfect for a digital detox in paradise. With amazing family-style service, incredible views and endless amounts of activities, it's an ideal secluded escape within the islands of Bocas del Toro!

More Information
Accommodation: Wildlife, Eco Accommodation
Location: Bocas del Toro
Price: $$$