Laid-back, hip, and friendly, Oregon's largest city is everything that you have heard it is and so much more. Surrounded by the stunning scenery of the Pacific Northwest and home to the trendiest spots in the country, Portland is the place to be.
From chilly Christmas celebrations to balmy summer afternoons at the park, it is always a great time to visit Portland– it just depends on your interests!
Here's a quick rundown of the best monthly events in Portland!

January
While Portland doesn't get much snow, it definitely gets chilly. With temperatures averaging around thirty degrees daily, you will want to pack a warm jacket, scarf and your favorite pair of boots!
You can run into crisp and dry weather, or sideways rain, it's a bit unpredictable– but you're guaranteed that comfy, coffee shop weather that's perfect for cuddling up with a book and hot cocoa.
Fun Events
New Year's Eve: Whether you want to sip champagne at an elegant ball or countdown to the New Year at an indie dive bar, Portland has got you covered. The city is jammed packed with NYE events. Be sure to check out some of the delicious brunches that'll reenergize you the morning after too!
Rose City Rollers Roller Derby: Forget football! Portland sports fans love the local roller derby. Check out the first race of the year and cheer on these crazy, impressive girls.[/li_item]
Chinese New Year: Not ready to take off your party hat yet? Join in on the lion dances, watch the lantern ceremony, and get a glimpse into Chinese tradition on Chinese New Year in late January.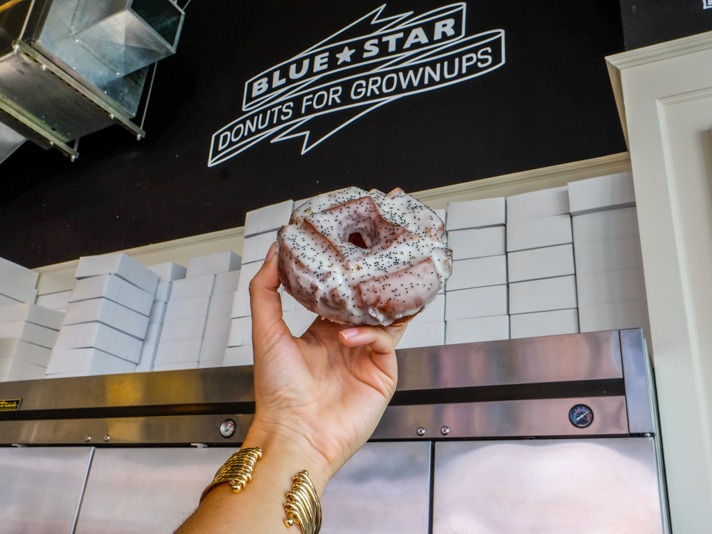 February
Average temperatures in the month of February will still be around thirty degrees each day so expect very cold nights. Be sure to bring a waterproof jacket and umbrella is you plan to explore outdoors or hit some of the month's big festivals!
Fun Events
Portland International Film Festival: With two weeks packed with one hundred premieres and red carpet galas, the Northwest Film Center's Portland International Film Festival is among the best in the country.
Portland Jazz Festival: As part of the Black History Month celebrations, Portland hosts jazz musicians from around the globe for more than 150 concerts through the city, including many top names and free shows.
Oregon Seafood and Wine Festival: What better way to celebrate Dungeness crab season than to visit a seafood fest? With live music, ultrafresh seafood, and top-notch local wine, this is the place to be in February.

March
Portland starts to warm up in March and you'll see daytime highs up to forty-two degrees with overnight averages around twenty-five degrees. The rain tends to stay closer to the coastline, meaning less in Portland (but there's always a chance) in March.
Explore the city, hit the markets and the top notch restaurants around town. Dress in layers, and enjoy!
Fun Events
Portland Saturday Market: A local institution since 1974, Portland's weekend market kicks off in March. With live concerts, art shows, and an impressive lineup of vendors, the Portland Saturday Market is a must-do every Saturday and Sunday from March to December.
Saint Patrick's Day: Check out the Irish dance performances, Shamrock Run, and live music at one of the West Coast's greatest Paddy's Day celebrations.
Portland Dining Month: More than one hundred restaurants around the city offer special, discounted three-course menus throughout March to give Portlanders a taste of the city.

April
As winter weather fades away and spring is in the air, you'll find the average temperatures in Portland ranging between thirty-five and fifty-three degrees daily. Less rain and less crowds makes for inexpensive accommodation and rental car prices! Again… layers, layers, layers!
Fun Events
Wooden Shoe Tulip Festival: While it is not the most likely place for a wooden shoe celebration, this impressive festival showcases more than forty acres of tulips at the Wooden Shoe Tulip Farm in Woodburn.
Spring Beer & Wine Fest: Head down to the Oregon Convention Center to sample the latest and greatest local beers, wines, and spirits while you check out the local bands and mouth-watering food

May
Spring is lovely in Portland and is in full swing in May. You'll see daytime highs finally reaching over sixty-three degrees with brisk mornings.
There are citywide events to celebrate Memorial Day so be sure to plan your visit ahead of time!
Fun Events
Cinco de Mayo Fiesta: Grab your amigos and take in the sun at Waterfront Park on Cinco de Mayo to see the top Mexican musicians and artists in the region.
Memorial Weekend in Wine Country: Over Memorial Weekend in Wine Country, countless Willamette Valley wineries open their doors to the public to offer a rare glimpse at the art of Oregonian wine making.
Portland Rose Festival: Memorial Day Week week is also the start of Portland's most important festival. The City of Roses' trademark celebration runs over the course of late May and into June with an array of celebrations.

June
June in the Pacific Northwest is flawless. The days are bright and sunny, and you'll find the temperatures in the mid seventies.
As the days warm up, tourism peak season begins. So, book early and make sure to plan some day trips to the iconic hikes and waterfalls surrounding Portland!
Fun Events
Bridgetown Comedy Festival: Voted as one of the best comedy festivals in the country, this popular and side-splitting fest takes places in venues all over southeast Portland. You won't want to miss it!
Oregon Zoo Summer Concerts: Bringing in some of the top names in music, this is the perfect place to take in the sun and check out a variety of rock, folk, and world music.

July
July is the hottest month of the year, so expect temperatures nearing eighty degrees. Warm and sunny weather means the gardens are in full bloom and outdoor markets and festivals are booming. Pull out your sundresses, hats and sandals!
Fun Events
Top-Down Rooftop Cinema: Enjoy a pleasant summer night watching movies, listening to local bands, and then chowing down on some BBQ.
Noon Tunes: If you are around Pioneer Courthouse Square during lunch time, be sure to stop by to see up-and-coming local bands showcase their stuff every Tuesday and Thursday.
Waterfront Blues Festival: As the biggest blues fest this side of the Mississippi, the awesome music and spectacular Fourth of July fireworks at the Waterfront Blues Festival are sure to impress every year.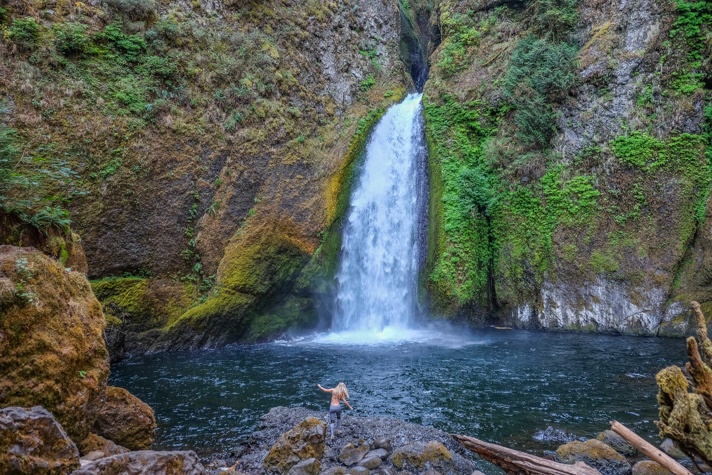 August
Portland stays steamy into August when the daytime high remains in the upper seventies. Be sure to plan out accommodations, rentals and activities ahead of time because August is one of the busiest times for tourism in Portland!
Fun Events
Flicks on the Bricks: Free popcorn and movies under the sun? What's not to love? Stop by Pioneer Courthouse Square every Friday from late July to the end of August.
PDX Adult Soapbox Derby: Come cheer on the crazy, homemade "vehicles" at the PDX Soapbox Derby. The creativity of these soapboxes never ceases to amaze.

September
Oregon cools down in early autumn as daily temperatures range between forty-eight and seventy degrees. Labor Day brings lots of people to the city to make the most of their 3-day weekend, but tourism begins to drop off after that.
It's a great time to hit the museums and local art festivals!
Fun Events
Time-Based Art (TBA) Festival: The Portland Institute for Contemporary Art brings in top dancers, visual artists, musicians, and other creative types from around the world to create performances, installations, and interactive art experiences throughout the city every September.
Feast Portland: Spread out over Portland Art Museum, Pioneer Courthouse Square, and Director Park, Feast Portland lets you indulge in dishes from the most renowned Oregon chefs.

October
Be sure to bring your jacket in October! Day time temperatures range from thirty-seven to fifty-seven degrees. The low season for tourism has begun and you can easily find hotels and accommodations citywide.
Plan for some fun Halloween festivities before you go!
Fun Events
Portland Fashion Week: Who needs NYC or Paris? Portland Fashion Week is the only completely sustainable fashion week in the world! Featuring a range of local and international designers, this is a must-see for any fashionista.
Haunted Houses: If you are lucky enough to spend Halloween in Portland, hold onto your socks! The haunted houses from 13th Door, Fear Asylum, and Fright Town will get your heart racing.
Portland Marathon: Walk it or run it. The Portland Marathon is one of the best races in the United States. With tens of thousands of spectators and live entertainment, the city is full of energy during the marathon.

November
You will feel winter starting to set in during November when temperatures fall down to twenty-nine degrees overnight. Don't miss the annual tree lighting that takes place on the day after Thanksgiving!
Fun Events
Wordstock: Portland's top literary festival is one of the top festivals of its kind in the Pacific Northwest. With a wide range of events, including conversations, panels, and readings, this is the place to find your new favorite writer.
Holiday tree lighting: Come to the Pioneer Courthouse Square downtown the day after Thanksgiving for the traditional lighting of the seventy-five-foot-tall tree and the kick off to the Christmas season.

December
Bundle up for December chills! You'll find Portland temperatures from eighteen to thirty-six degrees in deep winter. The city comes to life with holiday celebrations, festivals and exhibits– be sure to taste the local breweries "seasonal" craft beers while they last!
Fun Events
Holiday Ale Fest: Sample some ultrarare seasonal craft beers while getting cozy under gas heating lights and taking in the beauty of one of the Pacific Northwest's largest Christmas trees.
Christmas Light Displays: To get in the festival spirit, check out the glittery holiday lights at Oregon Zoo's ZooLights, The Grotto, and the Christmas Ship Parade.