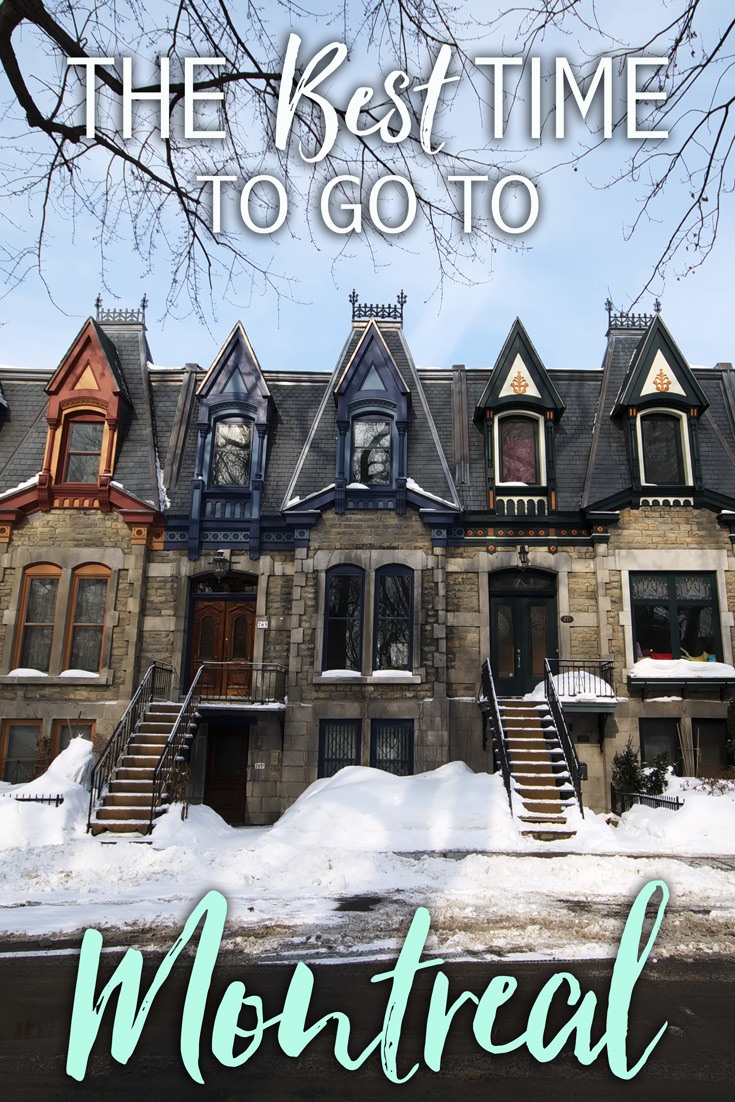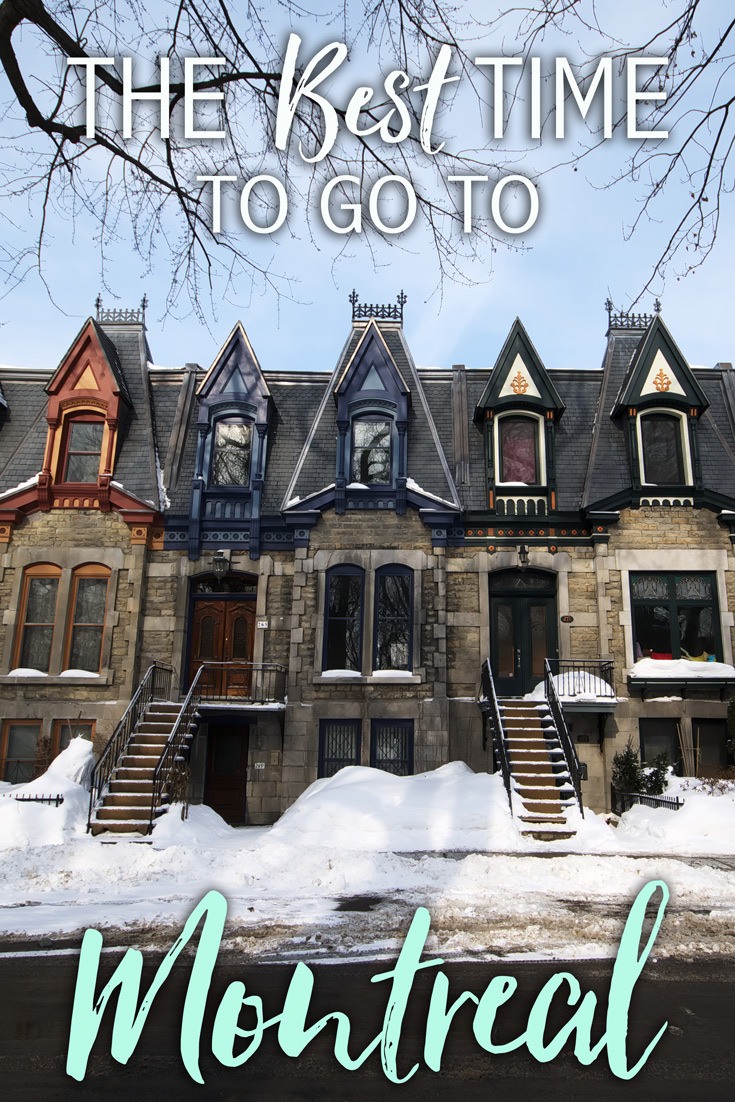 One of the most beautiful and fascinating cities in North America, Montreal is a must-see. I fell in love with the city's European charm and Canadian hospitality. It's a totally unique city that deserves a place on every traveler's bucket list. With four distinct seasons, every month in Montreal has its own appeal.
Here's the best time to go to Montreal!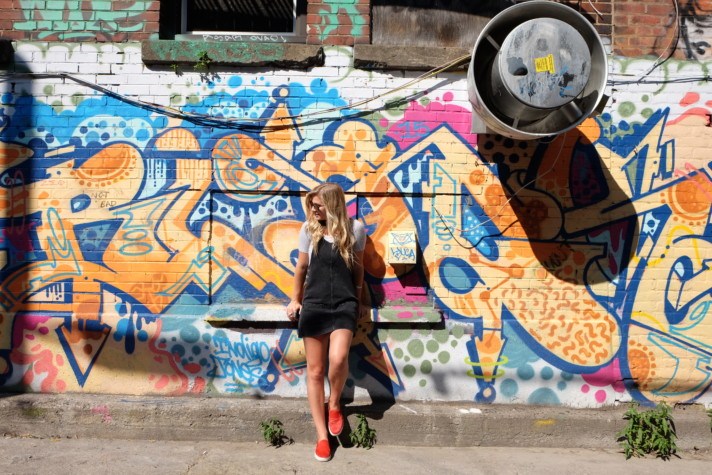 Summer in Montreal
Months: June – August
With temperatures consistently in the mid to high seventies, summer in Montreal is perfect. Tourists flock to the city to wander through the historic streets, lounge at the sidewalk cafés, and live it up at the world-class nightclubs.
Montreal's summer festival calendar is truly epic.
Whatever you are into, there is a celebration for you. From the Formula One Grand Prix of Canada in June to the Montreal International Tango Festival in August, this is the best time of year to mingle with the locals.
Be sure to check out the Montreal International Jazz Festival and Montreal's Just For Laughs Comedy Festival throughout June and July as well as Montreal Pride in August.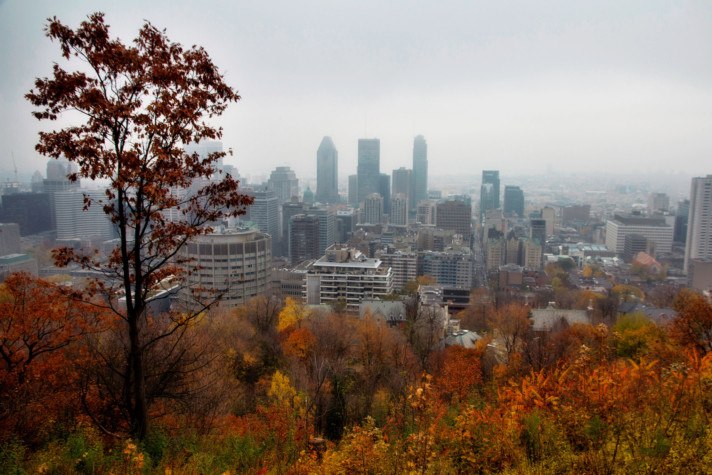 Autumn in Montreal
Months: September – November
Fall is another perfect time to visit Montreal. The crowds of tourists start to clear out in September and the weather remains fairly warm until November. You can expect overnight lows in the upper forties and afternoon highs in the upper sixties in September. The temps slowly lower to the upper twenties in November.
Grab a warm jacket and boots, and you'll be set to go.
One of my favorite events of the year is POP Montreal in September. This festival is an impressive celebration of all things music, fashion, and art. Be sure to also check out the World Film Festival that takes place over August and September.
And, if you are in Montreal in October, don't miss the Montreal Burlesque Festival!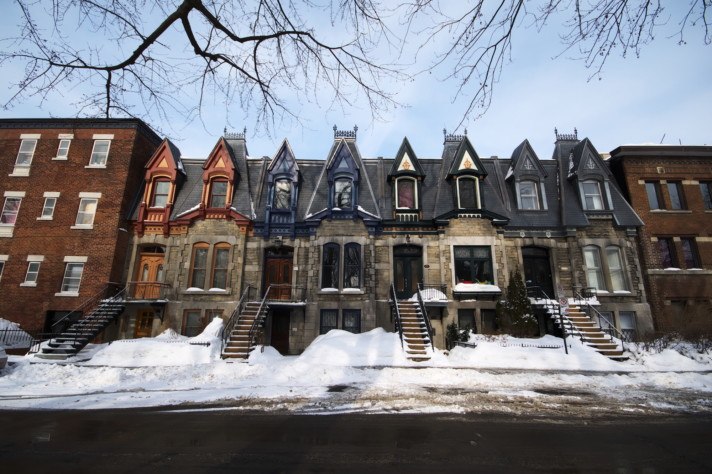 Winter in Montreal
Months: December – February
It's well worth braving a bit of cold to see Montreal in the winter. From December to February, you can often expect to see temperatures in the single digits. If you are in the Great White North in late January or early February, check out the spectacular Quebec Winter Carnival.
Another gorgeous event is the Montréal En Lumière. Held throughout late February and early March, this is a local favourite. There are hundreds of food and wine tastings alongside endless live entertainment options. It all takes place in a beautiful setting in the heart of the Quartier. Best of all, the Montréal En Lumière is free every year!
Need a break from the cold?
Get to Montreal's brilliant Underground City. This massive maze of passageways will take you all over downtown Montreal. Check out the countless shop, restaurants, and cinemas without ever having to touch the sidewalk. When it's zero degrees and snowing, this is the perfect escape!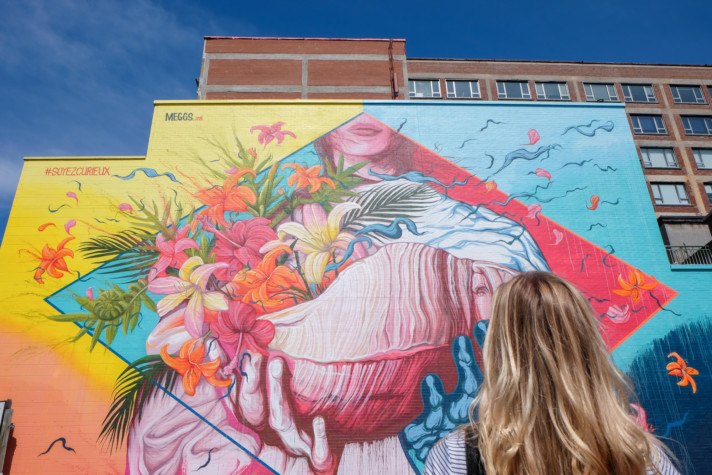 Spring in Montreal
Months: March – May
I love visiting Montreal in the spring. The city comes alive from March to May when the snow clears and the gardens start to blossom. While temps are still hovering in the thirties during March, they will warm up to the midsixties by May.
You will still need a jacket, but it's the perfect time to explore the city before the tourists arrive.
While it may be a French-influenced city, Montreal has an amazing Saint Patrick's Day Parade. It's the oldest Saint Patrick's Day parade in Canada, and it's always full of energy. Another great event is the Vue sur la Relève Festival in April.
With all of the best music, theatre, and dance from all over the French-speaking world, there are tons of up-and-coming acts you won't want to miss.