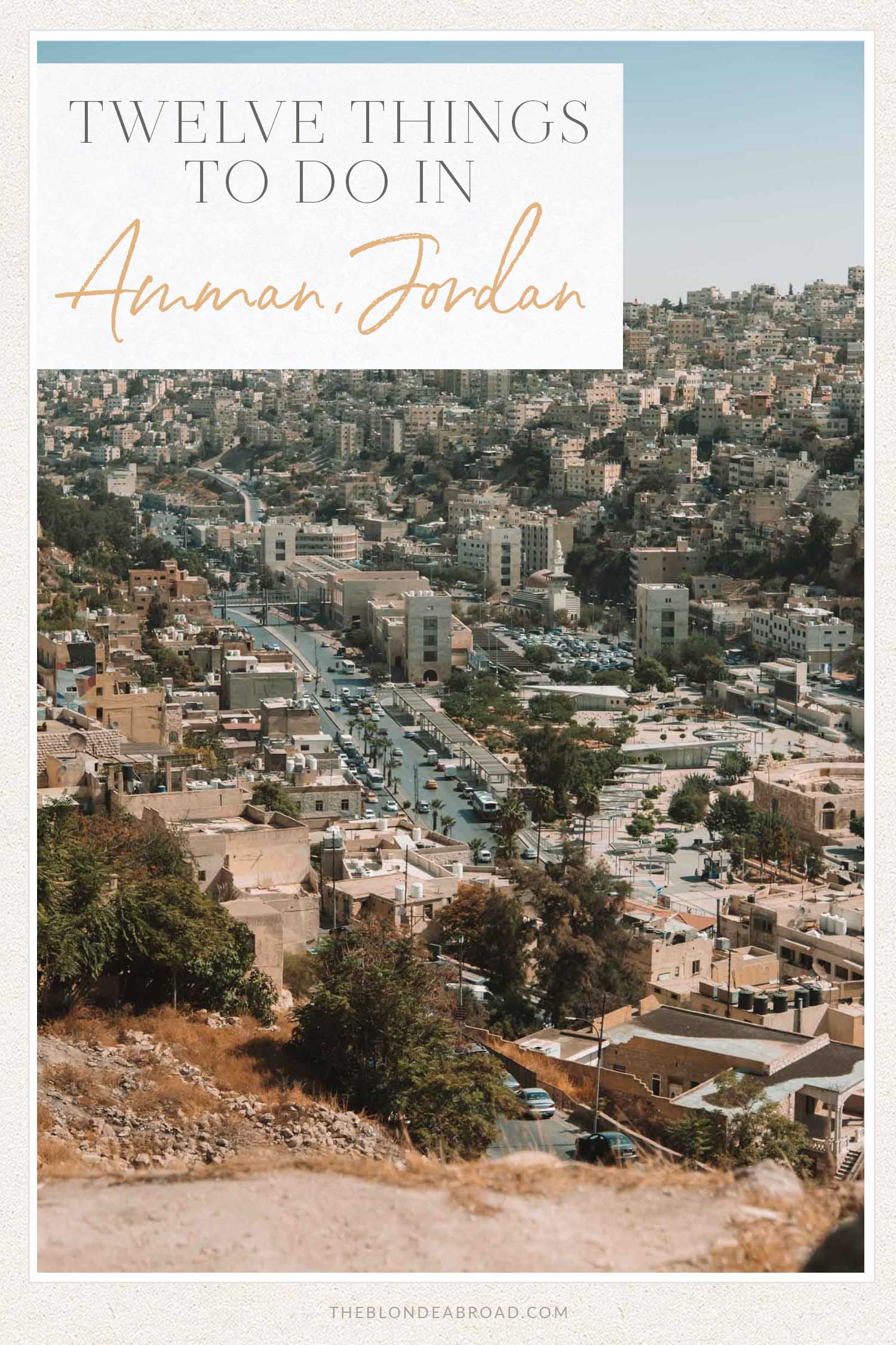 Updated: March 2020
Admittedly, I had no idea what to expect on my first ever trip to the Middle East back in 2012. Would it be safe traveling alone? Would I like it? After spending three weeks exploring the beautiful country of Jordan, it became one of my all-time favorite destinations—so much so, that I now host a TBA Escapes tour in Jordan.
I was astounded by The Dead Sea, impressed by the underwater splendor in Aqaba and mesmerized by the magic of the desert stars in Wadi Rum.
Here are my top ten things to do when visiting Amman, Jordan!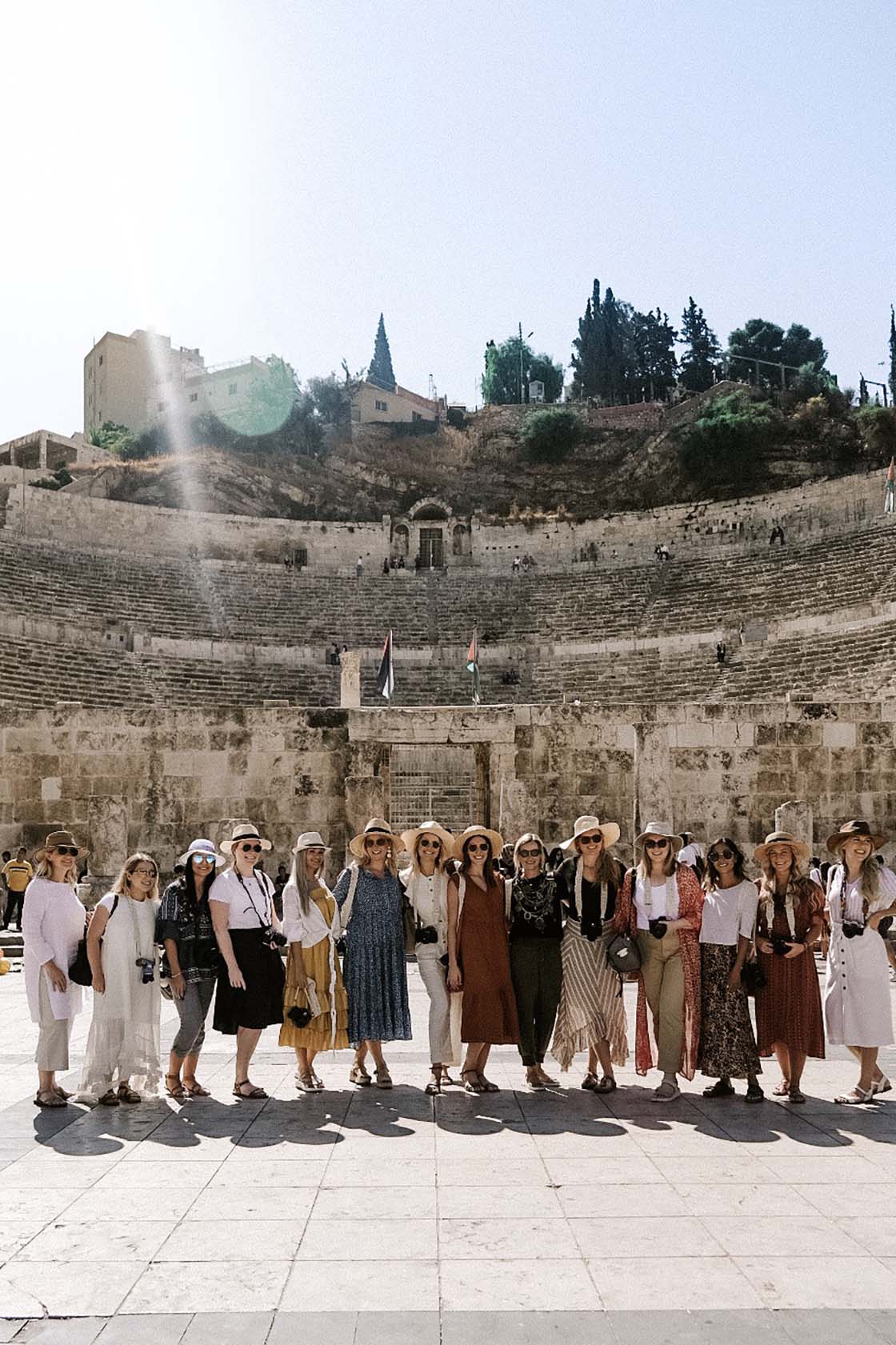 Visit  the Roman Theater + Citadel
The Roman Theatre, one of Amman's most iconic places, is a true archeological artifact. Built between 138-161 CE, this area was once the capital of the Roman Empire.
Located in the center of downtown Amman you'll find the ancient ruins of the Citadel. The site sits high on a hill and provides full panoramic views of the city.
The most fascinating thing about this historical site is that it's one of the world's oldest continuously inhabited places dating back to the Neolithic period.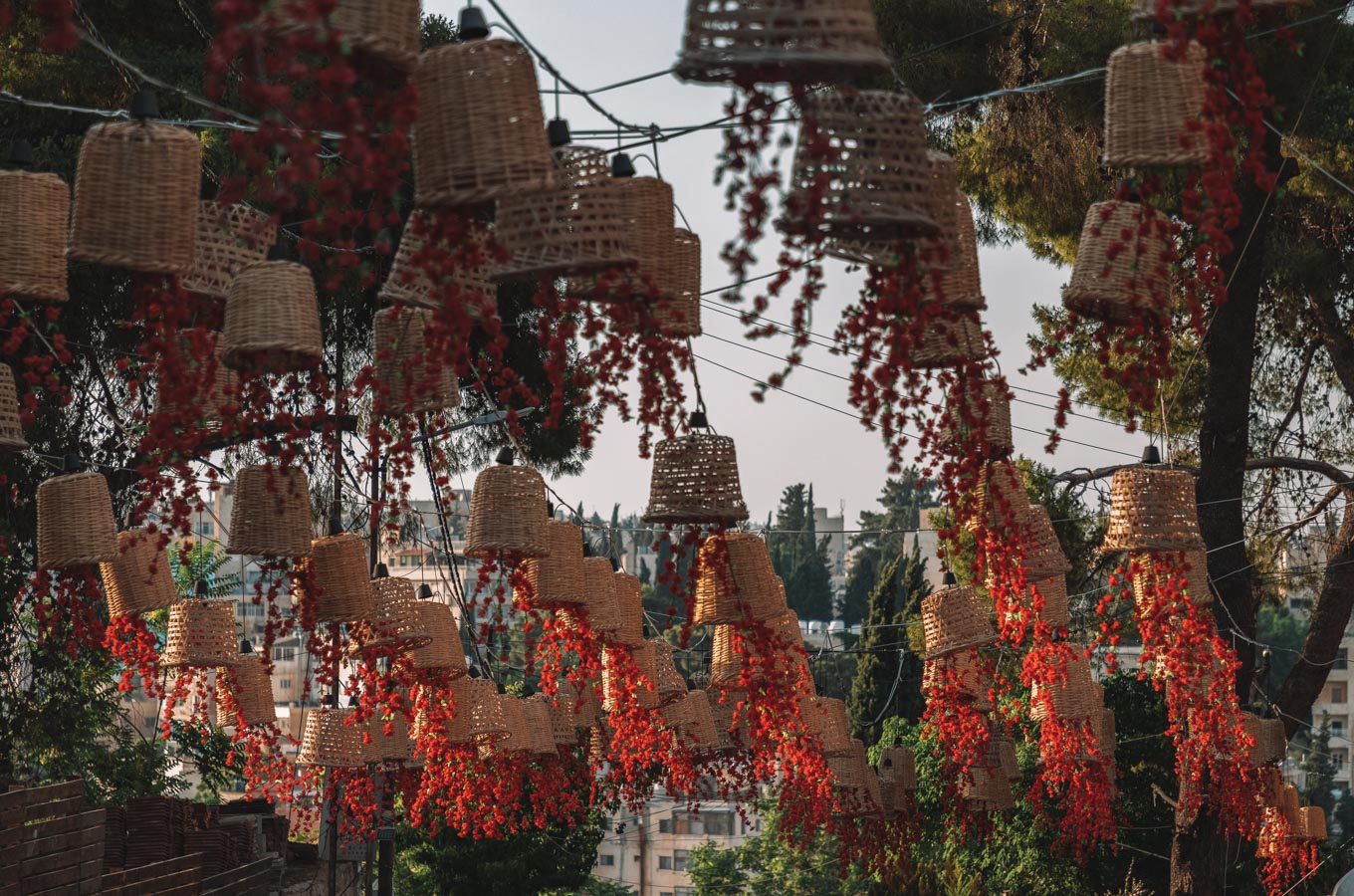 Explore Rainbow Street
Take a stroll down Rainbow Street, a prime place for people-watching, to sample some of Amman's best restaurants, drink, and shop. It's close to many of Amman's must-see sites, and you could easily spend an entire afternoon and evening popping in and out of shops and rooftop bars.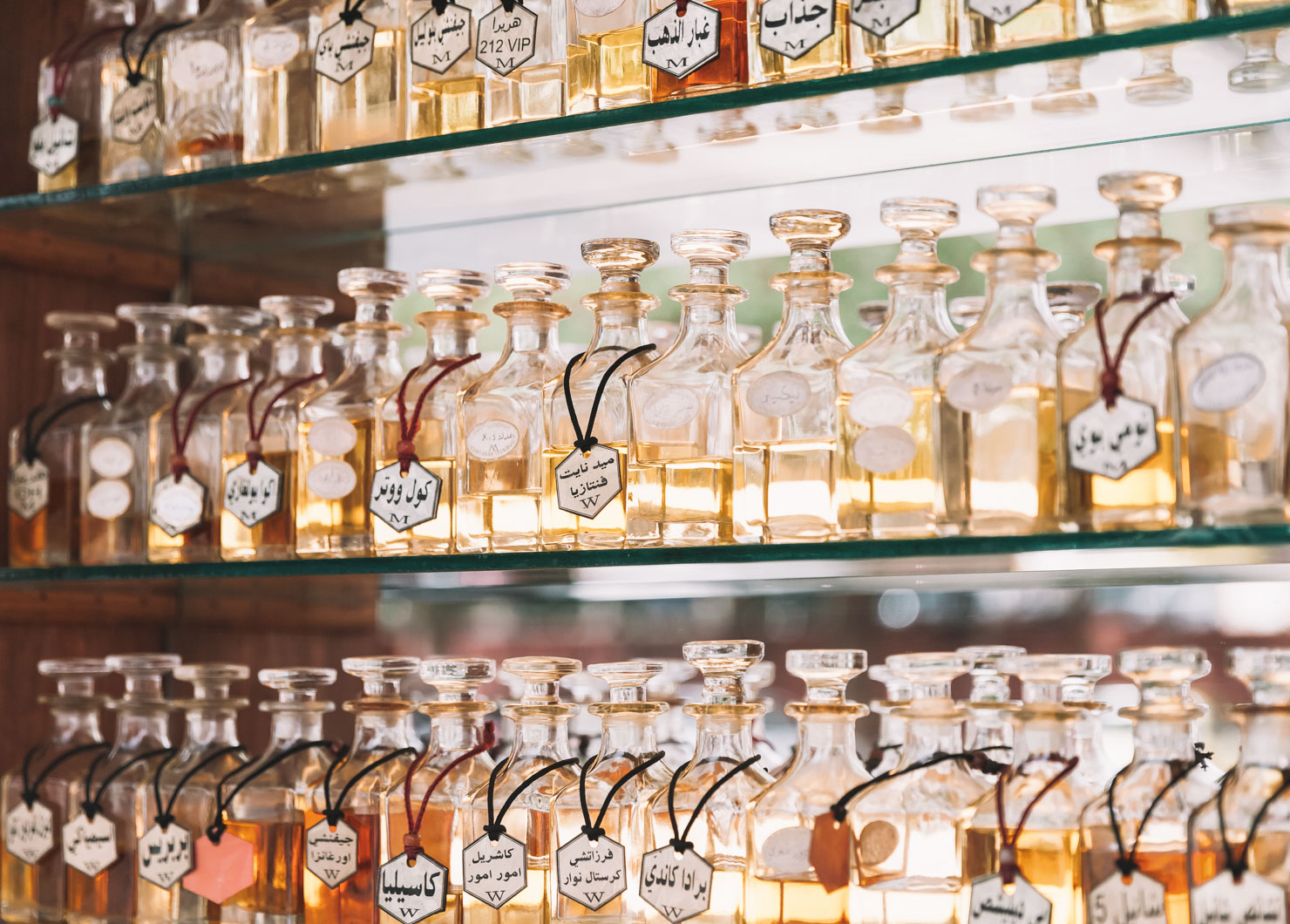 Make Your Own Perfume
Ever had the chance to choose from hundreds of scents to create your own perfume? It definitely beats shopping in a department store!
In downtown Amman, there are tons of little perfume shops where you can test out musks and floral fragrances and bottle up your favorite. They even have some of the popular name brand perfumes like Chanel and Dolce & Gabbana, but for a fraction of the price.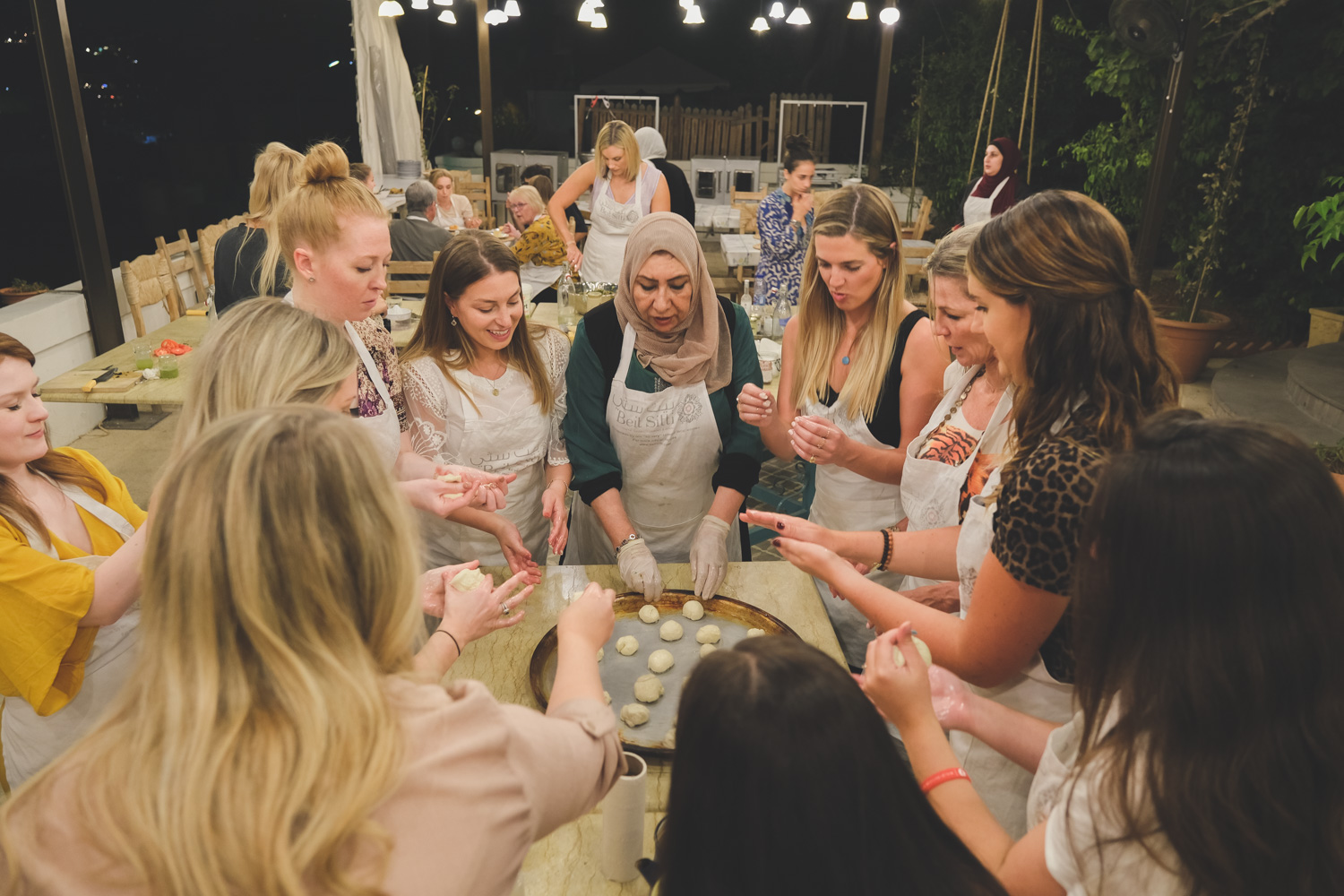 Learn to Cook Arabic Food
This was my favorite activity in Amman! Beit Sitti is an Arabic cooking school hosted in a cozy homestyle setting. You'll learn to cook delicious Jordanian style food; like hummus, saffron rice and fattoush.
Check out one of my "99 Things to do in Amman" videos highlighting my experience at Beit Sitti!

Try Sugar Cane Juice
In New York, you can grab a hot dog on just about every street corner. In Mexico, street tacos are easy to come by. In downtown Amman, be sure to try some of the freshly squeezed sugar cane juice.
The flavor is refreshing and cool, but also a sweet and yummy treat! It's the perfect afternoon refreshment!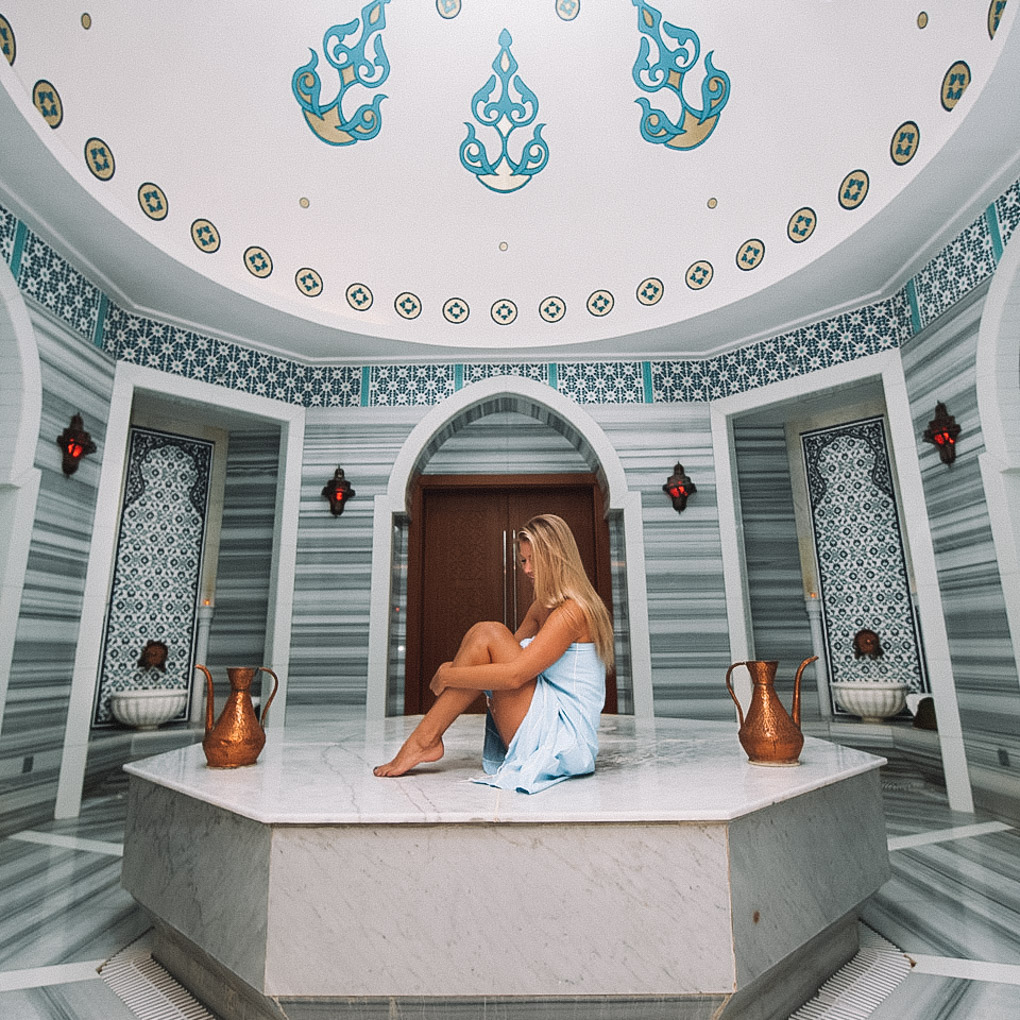 Relax at a Turkish Bath
For all you spa lovers, a traditional Turkish bath is quite the experience. My first Turkish bath came as a bit of a surprise as you spend the day in nothing but your birthday suit!
But don't worry, men and women are separated into different rooms. After a hot jacuzzi, warm and cold saunas and a full body scrub, you leave feeling positively fresh.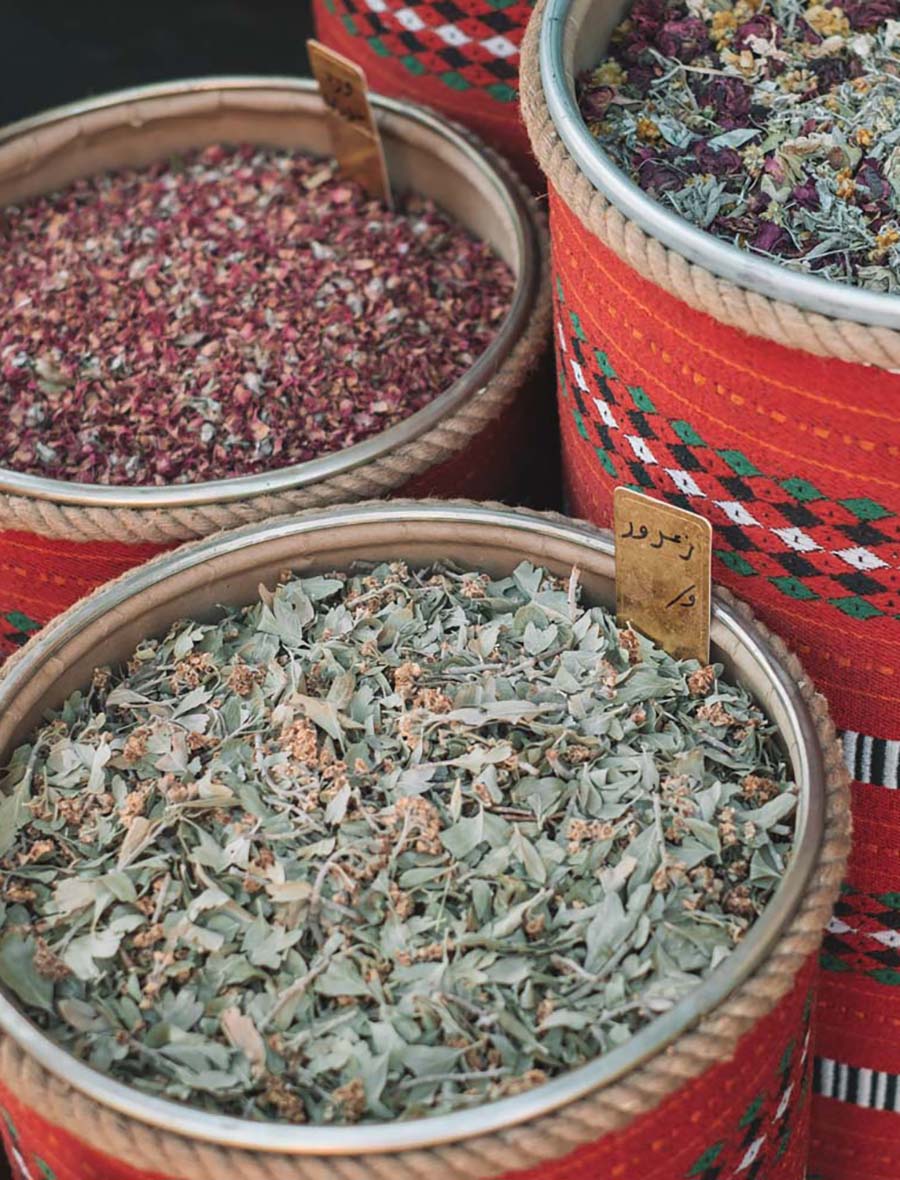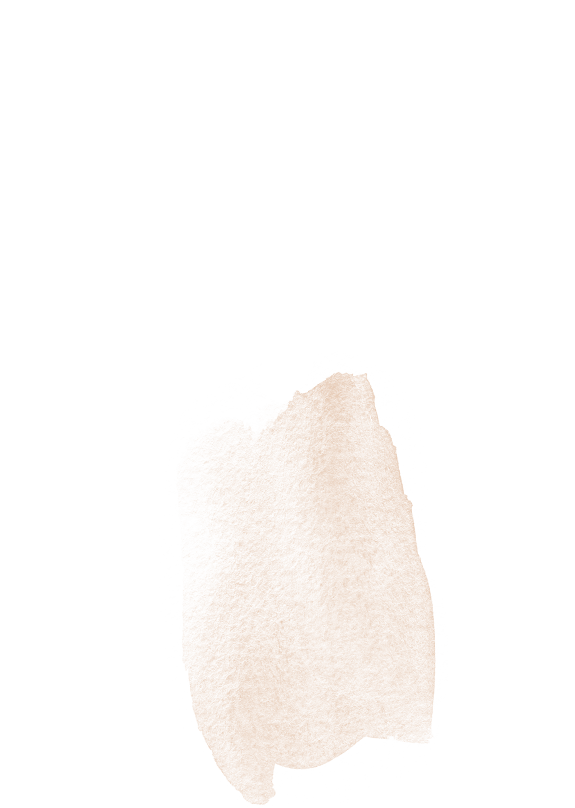 Visit a Spice Shop
A flavorful and colorful visit to the spice shop is a must! There are countless spices, nuts, and other goodies!
A few traditional Arabic spices you may not have heard of are Za'atar and Sumak. Be sure to grab some spices to bring back home to cook with!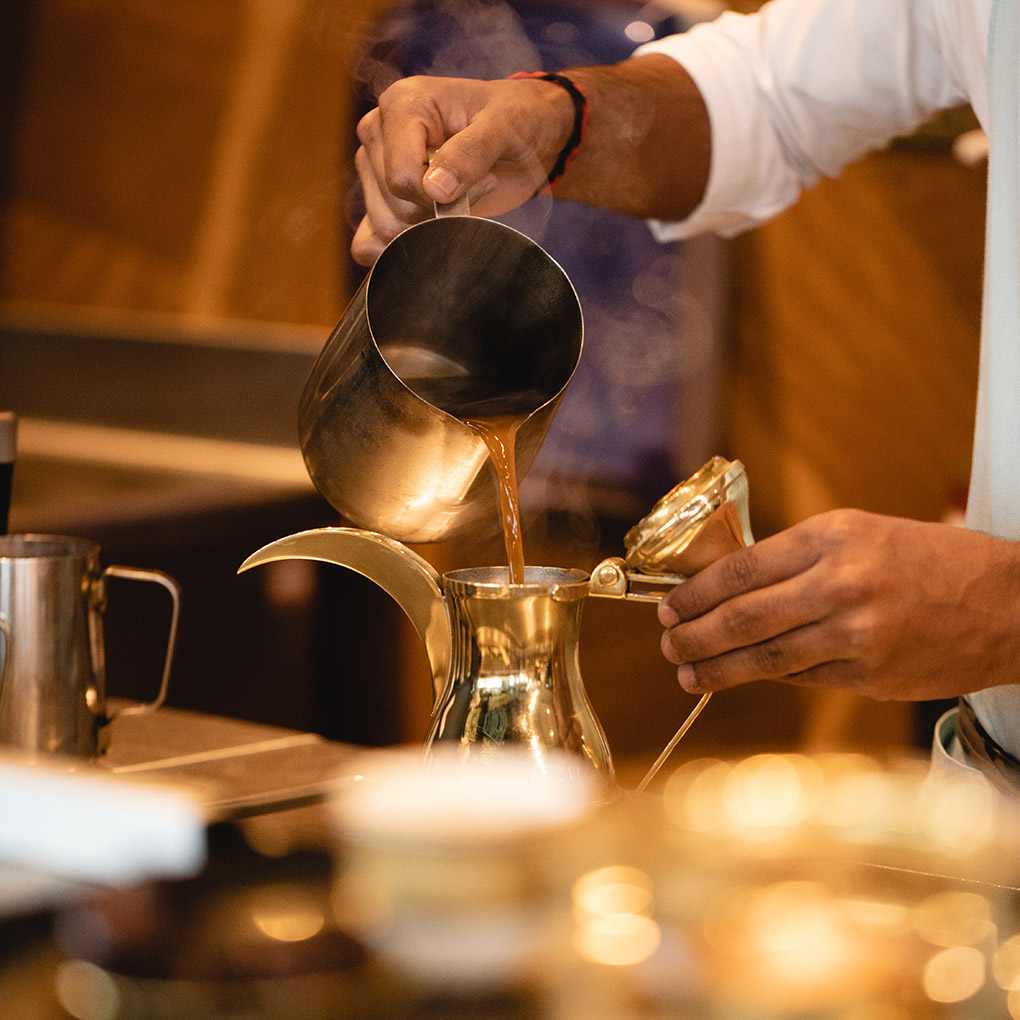 Enjoy a Cup of Arabic Coffee
My love for coffee does not falter in any particular region. I am a devout café-holic.
Arabic coffee can be distinguished between two types; Turkish and Saudi. In Jordanian tradition, coffee is served in small portions and the host/waiter will continue to serve more until the guest gestures he/she has had enough.

Indulge in Mezze
Food is a very important part of Jordanian culture and mezze is the most popular style of eating. Mezze is basically what tapas or appetizers might be to other parts of the world; small plates cover the table before the main courses are served.
Mezze is traditionally an assortment of hummus, fattoush (my personal favorite), falafel, baba ghanoush, tabbouleh, olives, and pickles. It's a vegetarian's dream!

Visit  the Oldest House
Make sure to step into the Duke's Diwan—one of the oldest buildings located in the heart of Amman. The well-preserved stone building, built in 1924, is gorgeous, to say the least, and once served as the Central Post Office.

Are you a fan of luxury automobiles?
Royal Car Museum
The Royal Automobile Museum in Amman showcases the private collection of cars and motorcycles of the late King Hussein from the early 1920s through the present day.
It's an impressive collection (even if you're not a big car fan). The museum showcases the automobiles in chronological order and is a fun way to learn about the history of The Hashemite Kingdom of Jordan.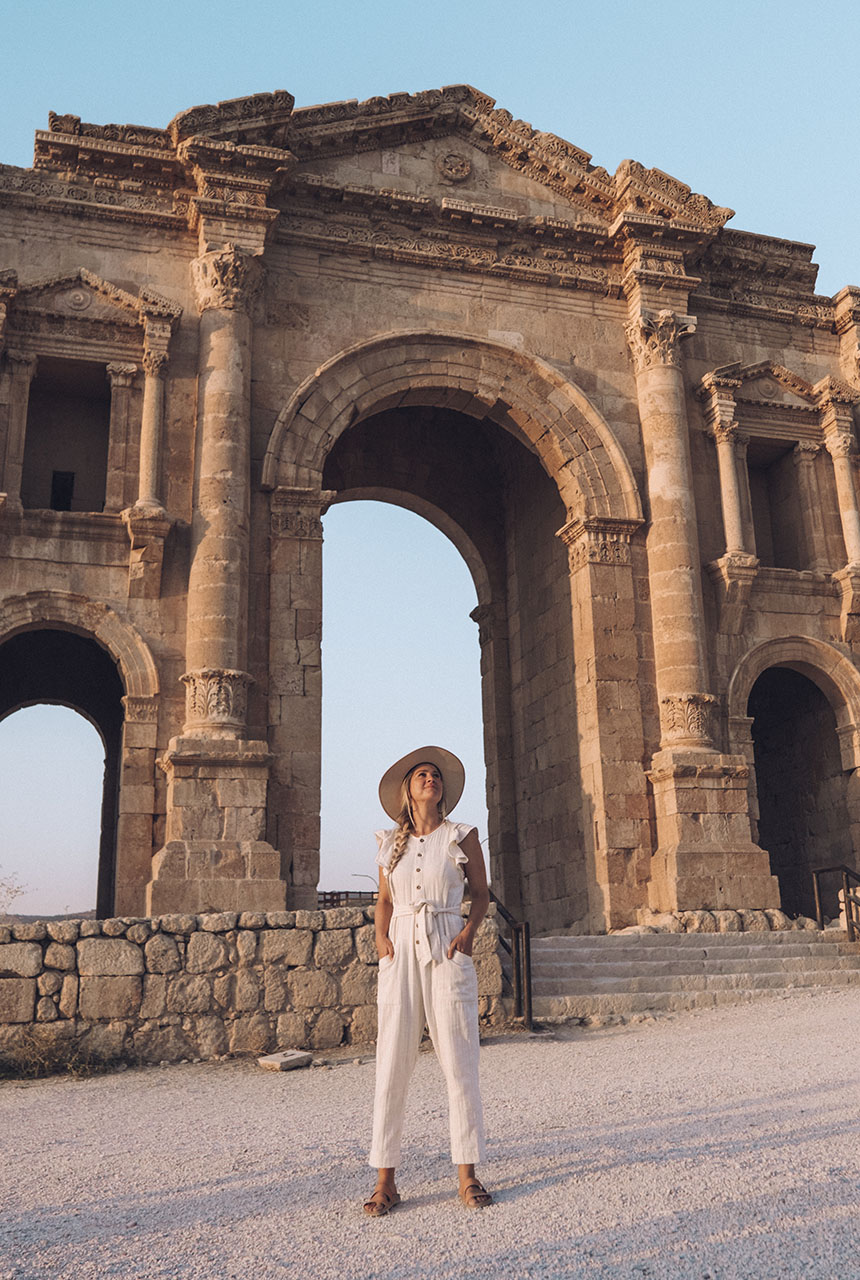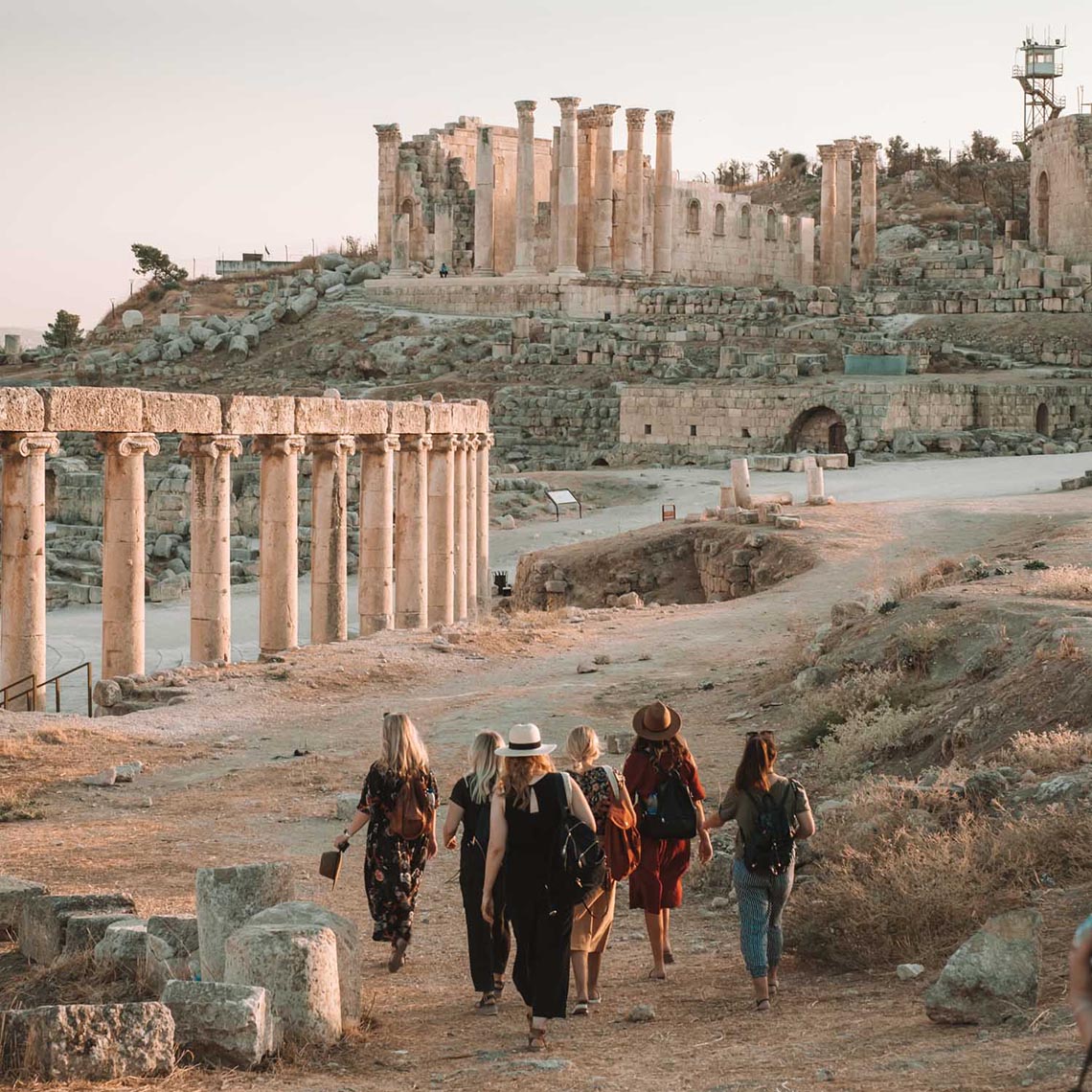 Make a Day Trip to Jerash
Just a bit north of Amman, Jerash has been inhabited since the Bronze Age. Impressive ruins of the walled Greco-Roman settlement, Gerasa, lies just outside of the modern city. You'll be in awe of the Corinthian columns and all the stunning artifacts at the Jerash Archaeological Museum.

Overall
Amman is full of unique experiences to be had. Have you traveled to Jordan before? I'd love to know what you'd add to this list!